Hi Lycian!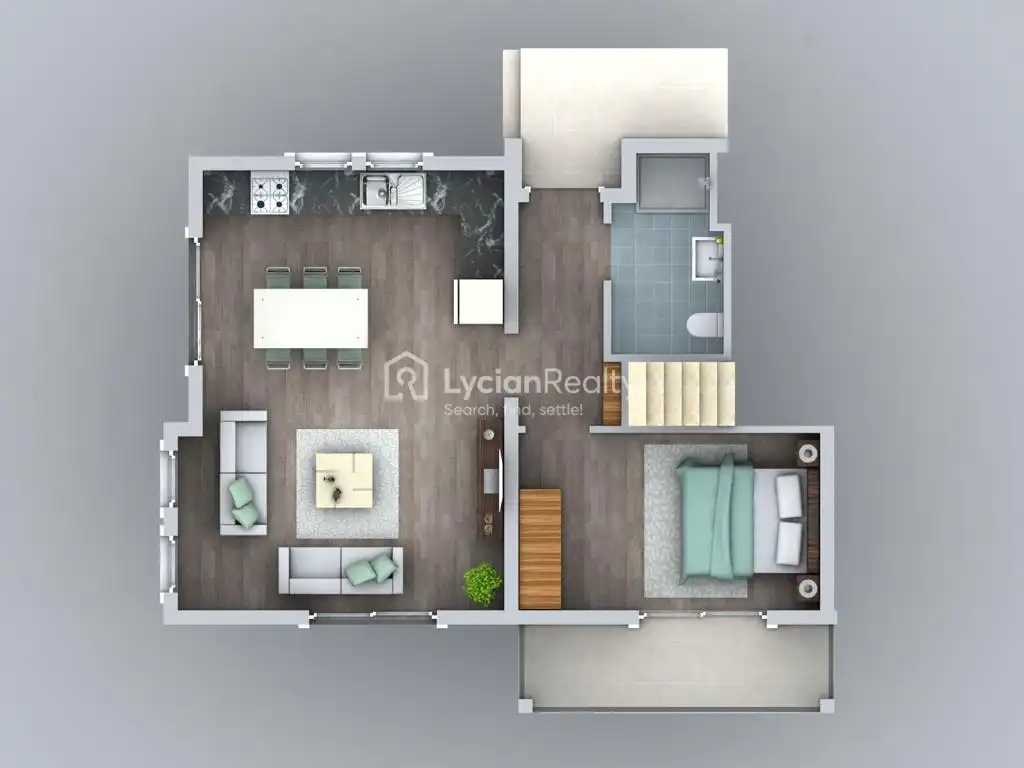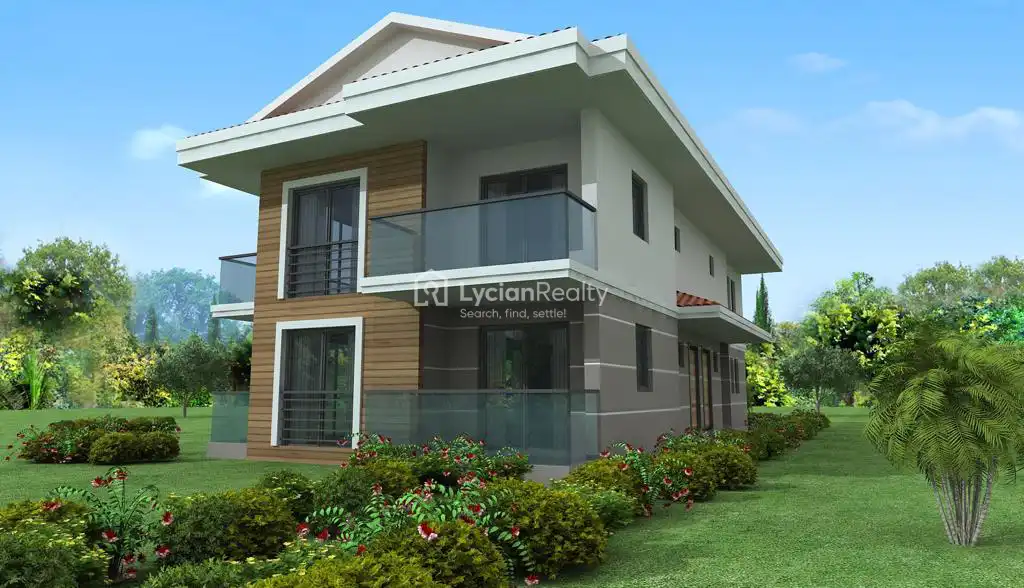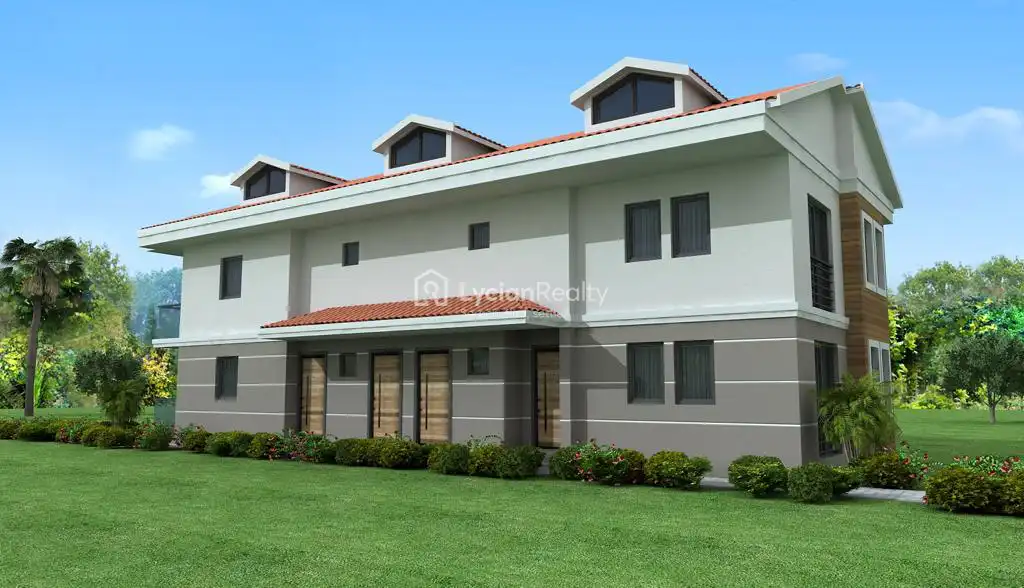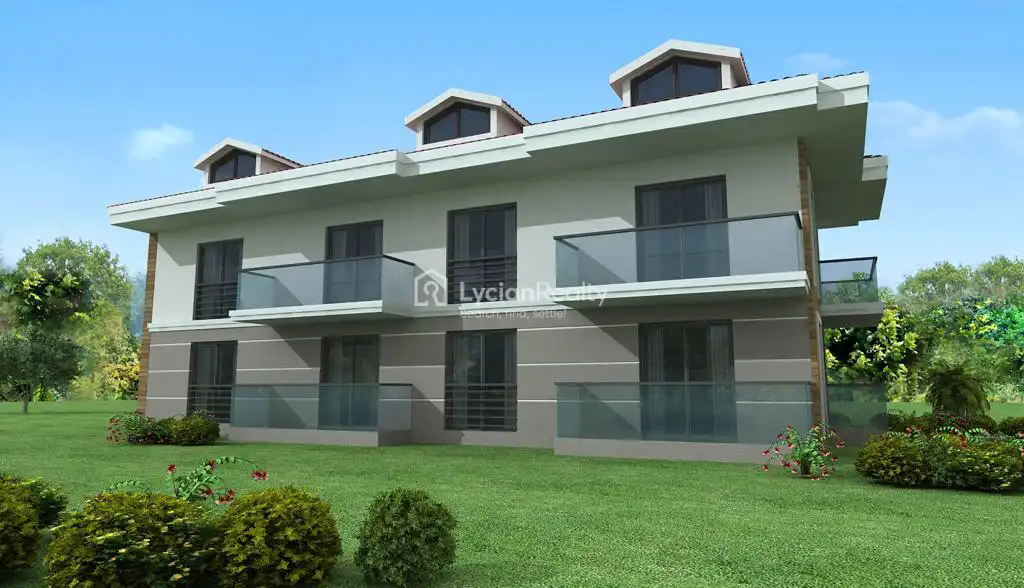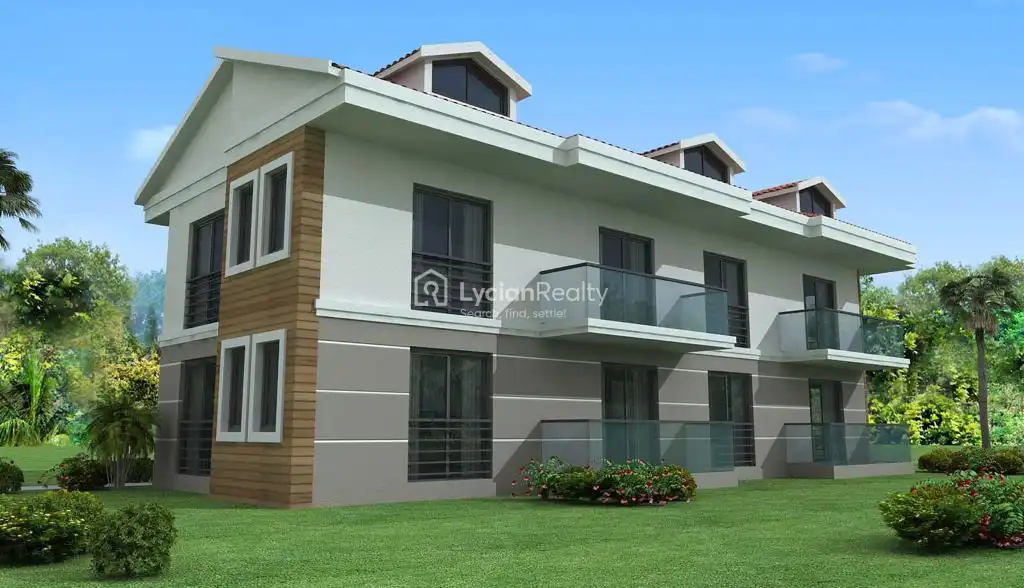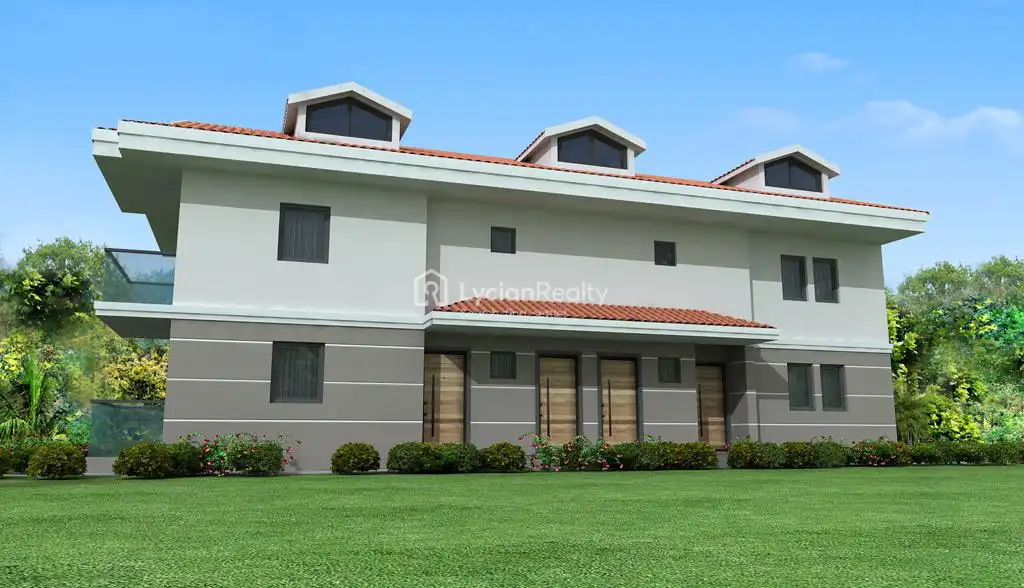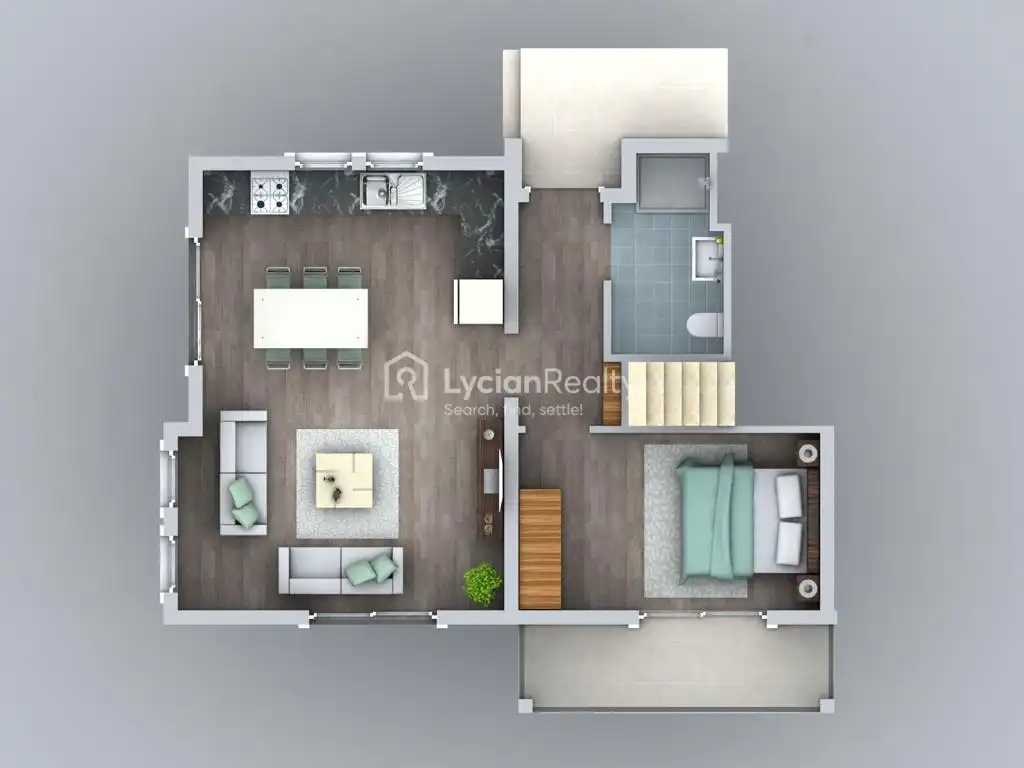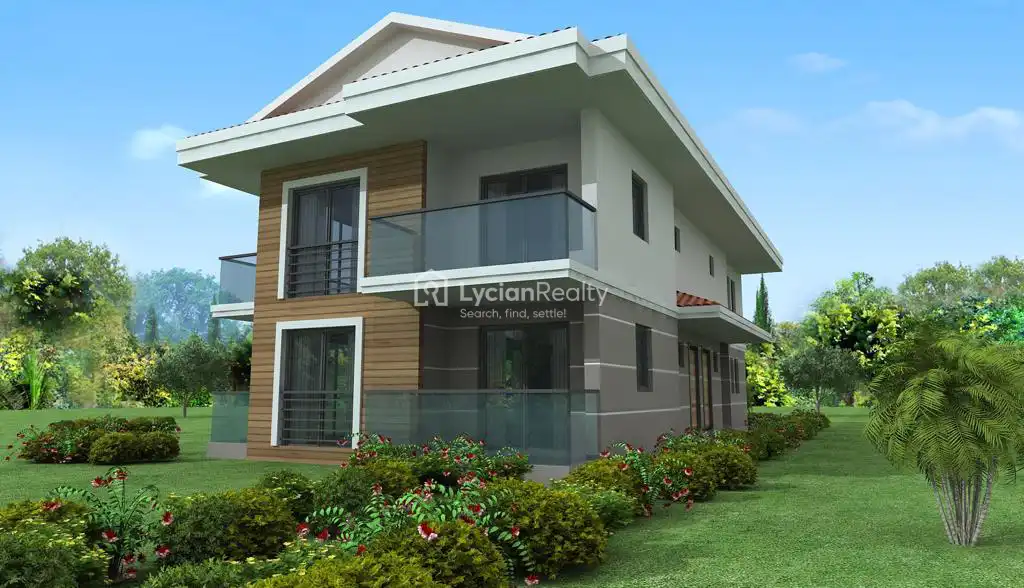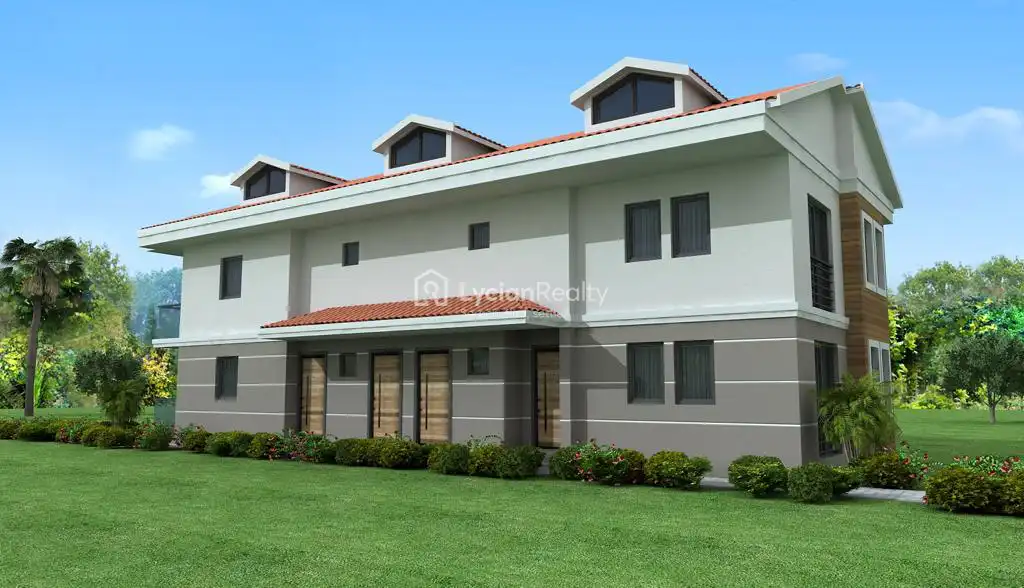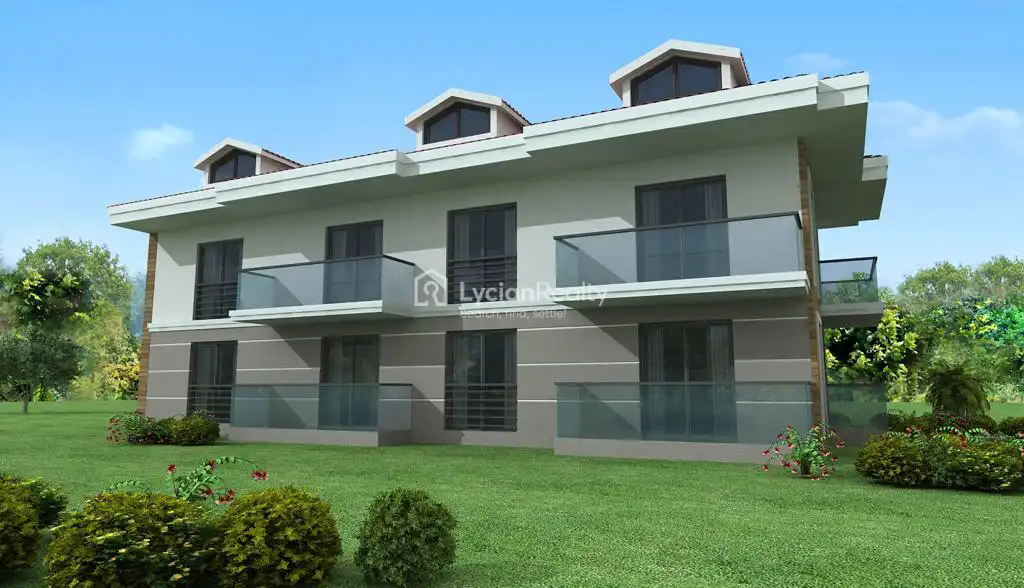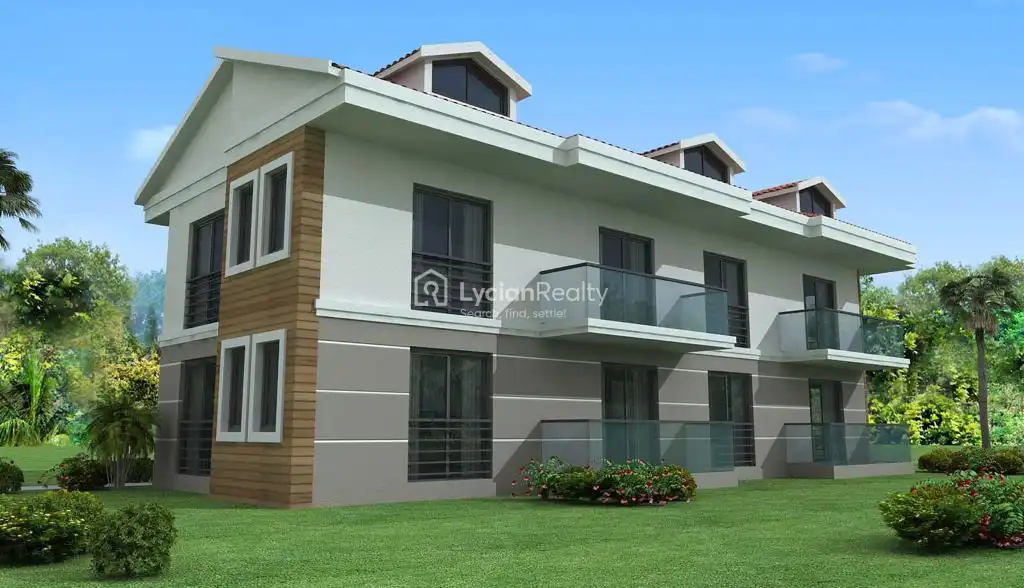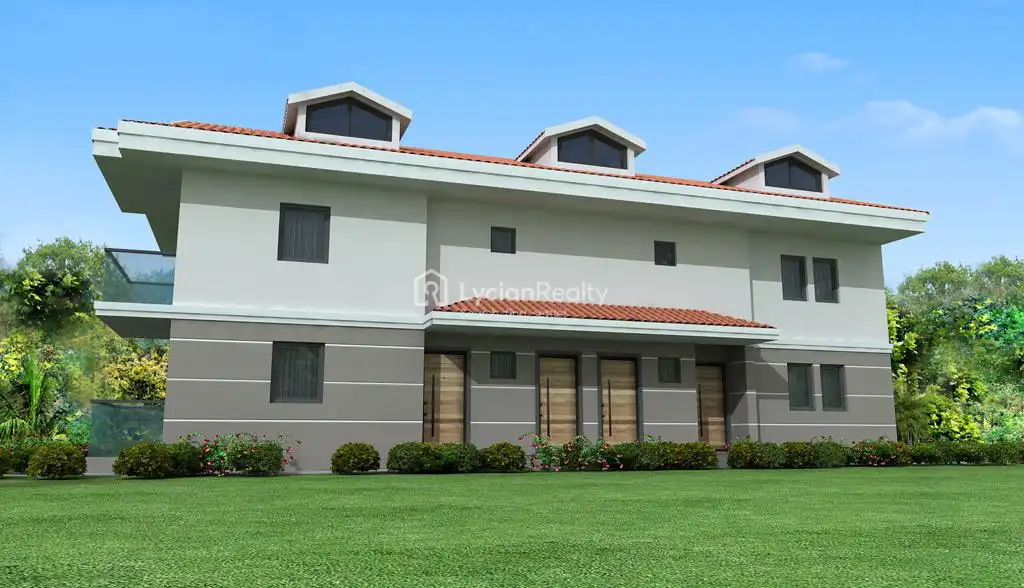 Overview
Apartments
Fethiye / Fethiye

3


2

Description
OVERVIEW
Forget the usual apartments because this place is not boring and flat. It offers a wonderful living space with its floor-to-ceiling glasses and stylish design. A wonderful apartment where you can feel the stylish and ostentatious architecture even in the elevator system. With 3 bedrooms and a large open-plan living room, it offers you and your loved ones more than an apartment. With its great location, it is only 5 minutes away from the shopping mall. Only 15 minutes to areas such as hospitals, schools, courthouses. The world-famous Ölüdeniz is only 25 minutes from your home, which you can reach by driving distance. away These apartments, which offer much more than an apartment, will also make you not want to leave your house, where a very strong investment value increases every day.
GROUND FLOOR
Here, the kitchen, the living room and a large bedroom welcome you. It is possible to create a wonderful comfort zone in this place where a wonderful living space is designed with the latest class materials and expert team. It is possible to receive sunlight thanks to its full-length windows and balconies. This spaciously designed space is large and spacious. The area on the balcony of the room was designed in a wonderful way. There is one WC here.
SECOND FLOOR
A wonderful living space has been designed with 3 more large bedrooms here. There is a balcony and a sink here. A wonderful structure has been created that offers more than an apartment.
EXTERIOR
It is only 5 minutes away from the mall. There are many restaurants and shopping places nearby. It is located very close to the minibus stops.
LOCATION
Fethiye is a well-known province of Mugla city. It is located on the Mediterranean coast of Turkey and just 50 km away from Dalaman International Airport.
Fethiye is a tourist town with an international atmosphere. There are 3 marinas in the town. The town of Fethiye has everything you could need from delicious restaurants, a great night life, lots of history and nature, amazing bays, traditional markets and shops, daily excursions and activities and its probably one of the only towns to feature sarcophagus, lots of temples and ruins in the streets.
Fethiye's outskirts such as Tasyaka and Tuzlu have become very popular recently with expats who invest in a holiday home or permanent home for retirement. These areas are also popular for investment opportunites. Fethiye public transport is extremely reliable with the local dolmuses running frequently especially during the summer months. These dolmus's run to all the stunning beaches and villages that are spread out all over Fethiye.
Properties can be found in the peaceful locations too and with a much cheaper price tag than those set close to or in the resorts themselves.
Fethiye is an extremely desirable location with long hot summers and much cooler winters but the beautiful surroundings and the scenery never changes. This is the reason so many foreigners and Turkish people alike come here and never leave.
The public transportation is excellent with local Dolmus going pretty much everywhere for a very reasonable price.
There are plenty of hospitals and schools all over Fethiye.Oludeniz and the stunning Blue Lagoon are a 10 minute drive away.
AD NO:
65
Support Center
RELATED PERSON
Lycian Realty
You have the right to live in dream-like houses. Reaching us is very simple
©LycianRealty 2023. All rights reserved
Contact
Akarca Mahallesi Adnan Menderes Bulvarı No: 205/C 1-2-3 Fethiye/Muğla

[email protected]

+90 533 581 0548

+90 252 606 05 05