Hi Lycian!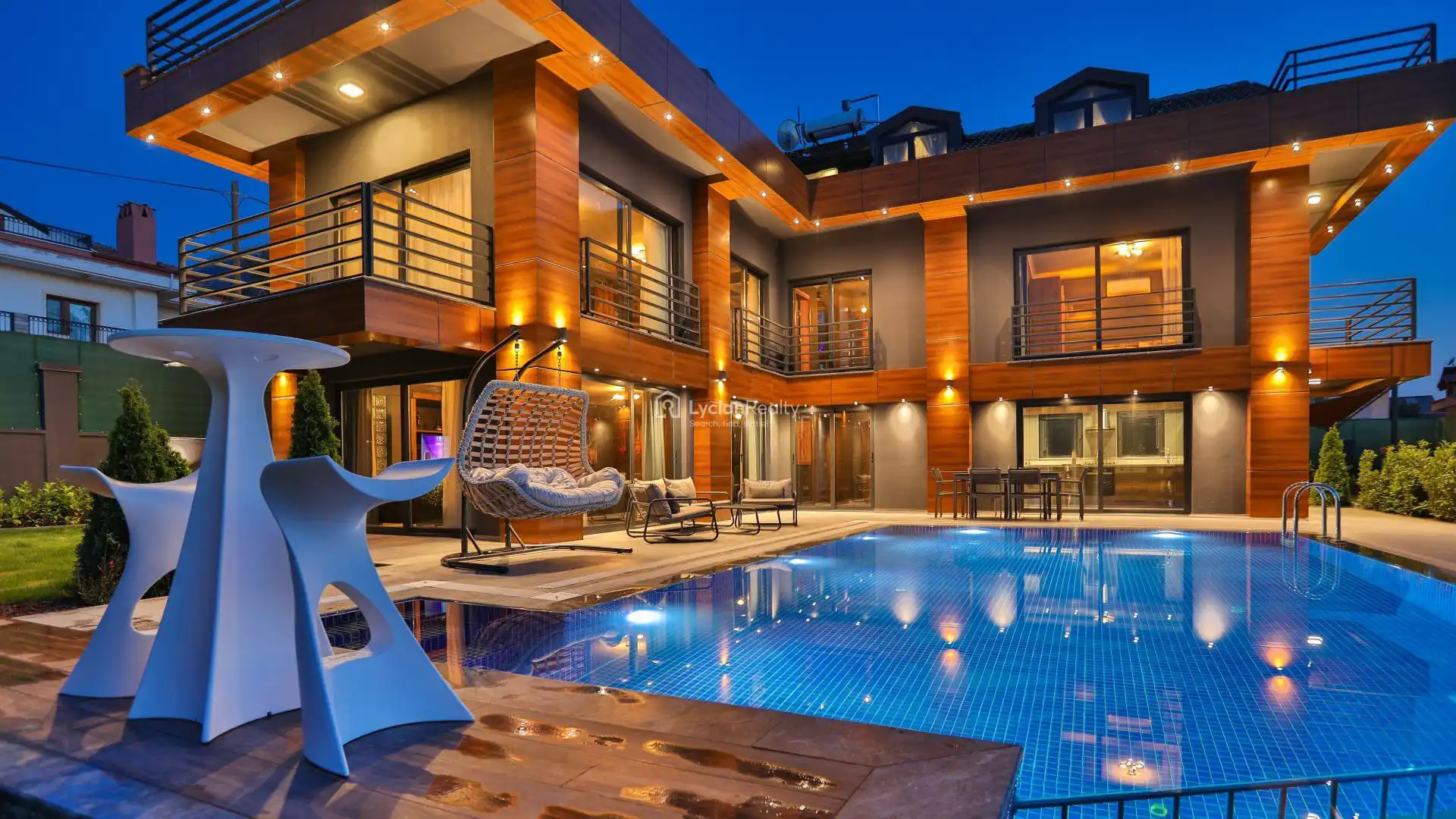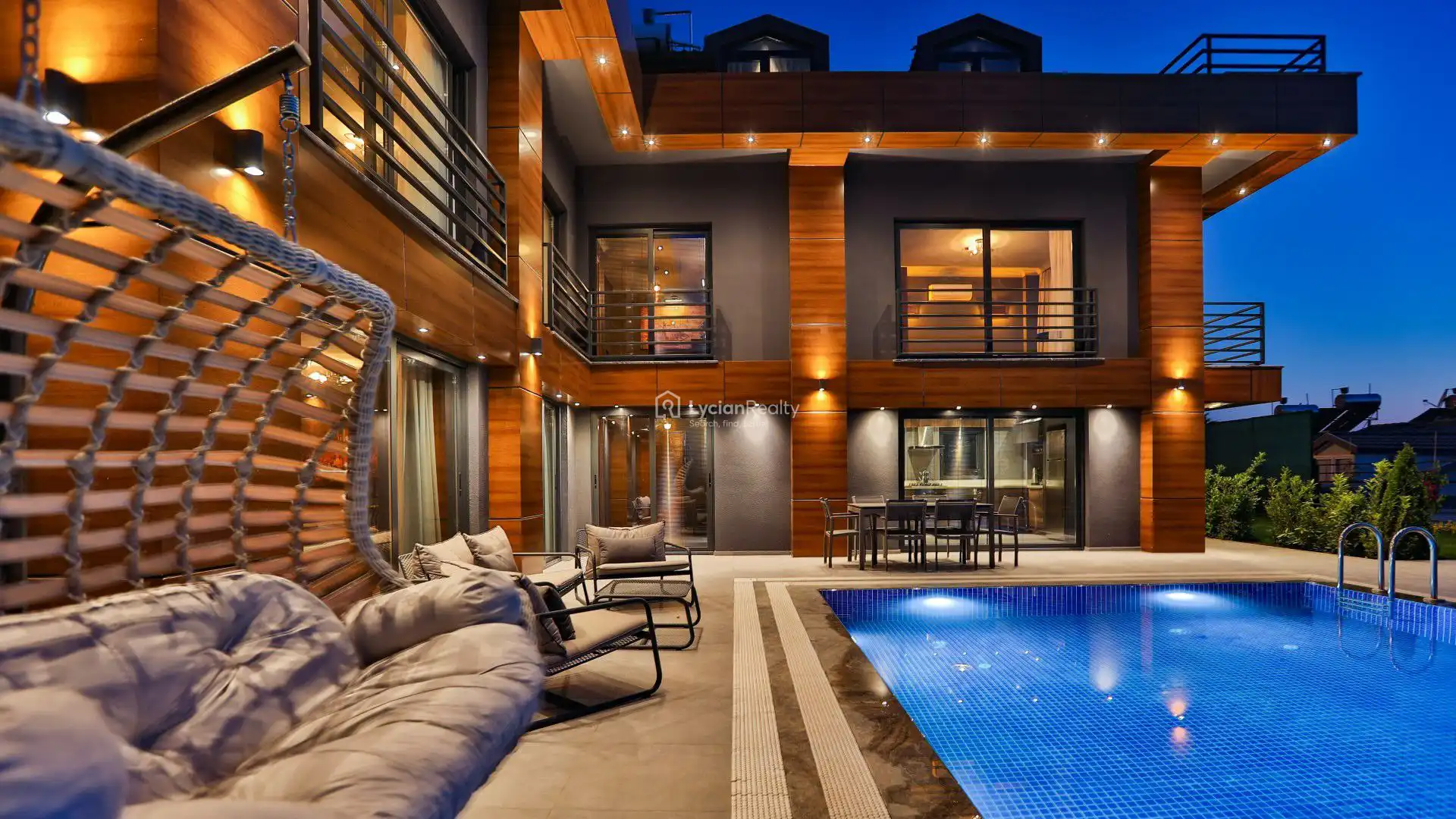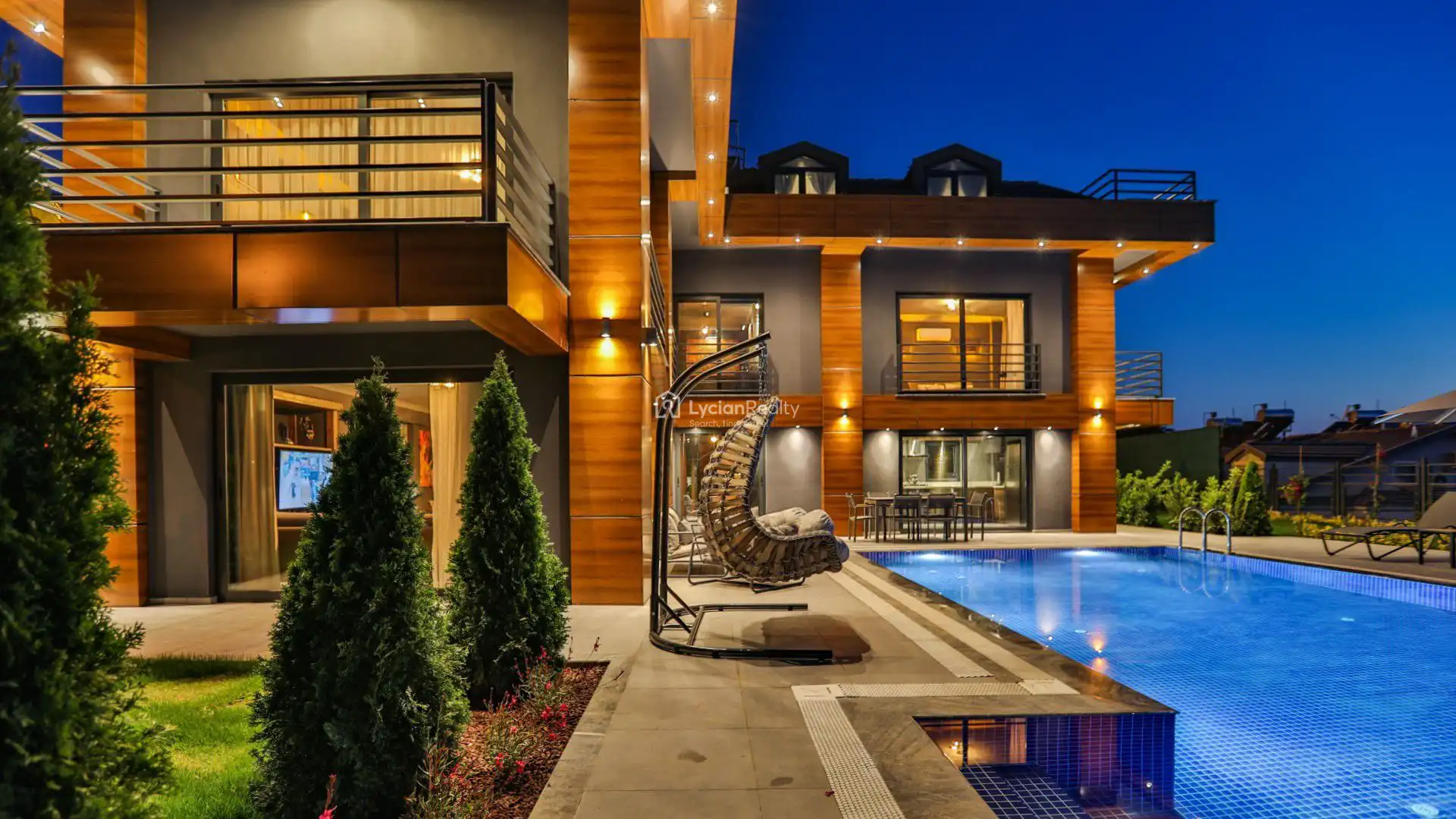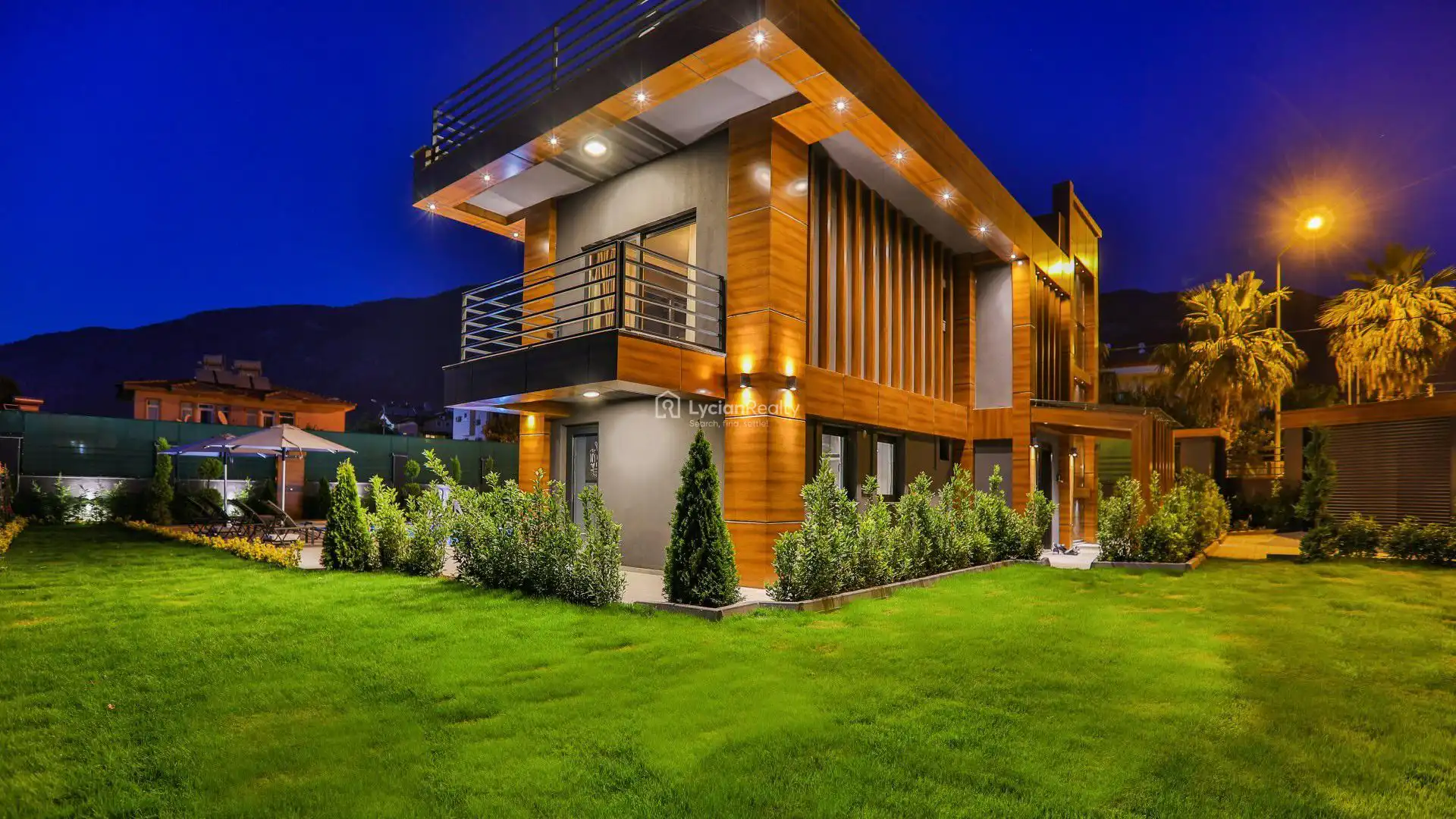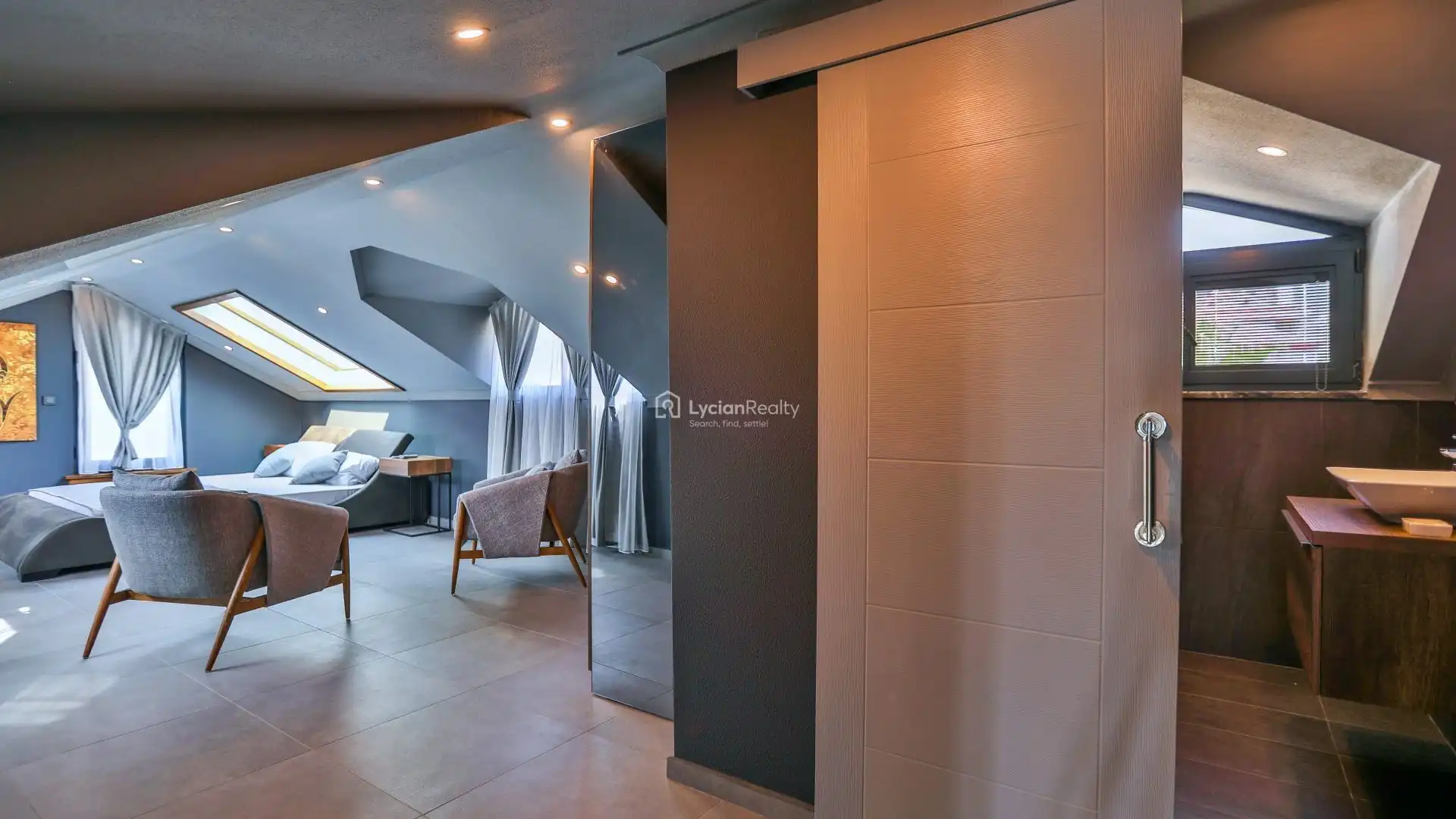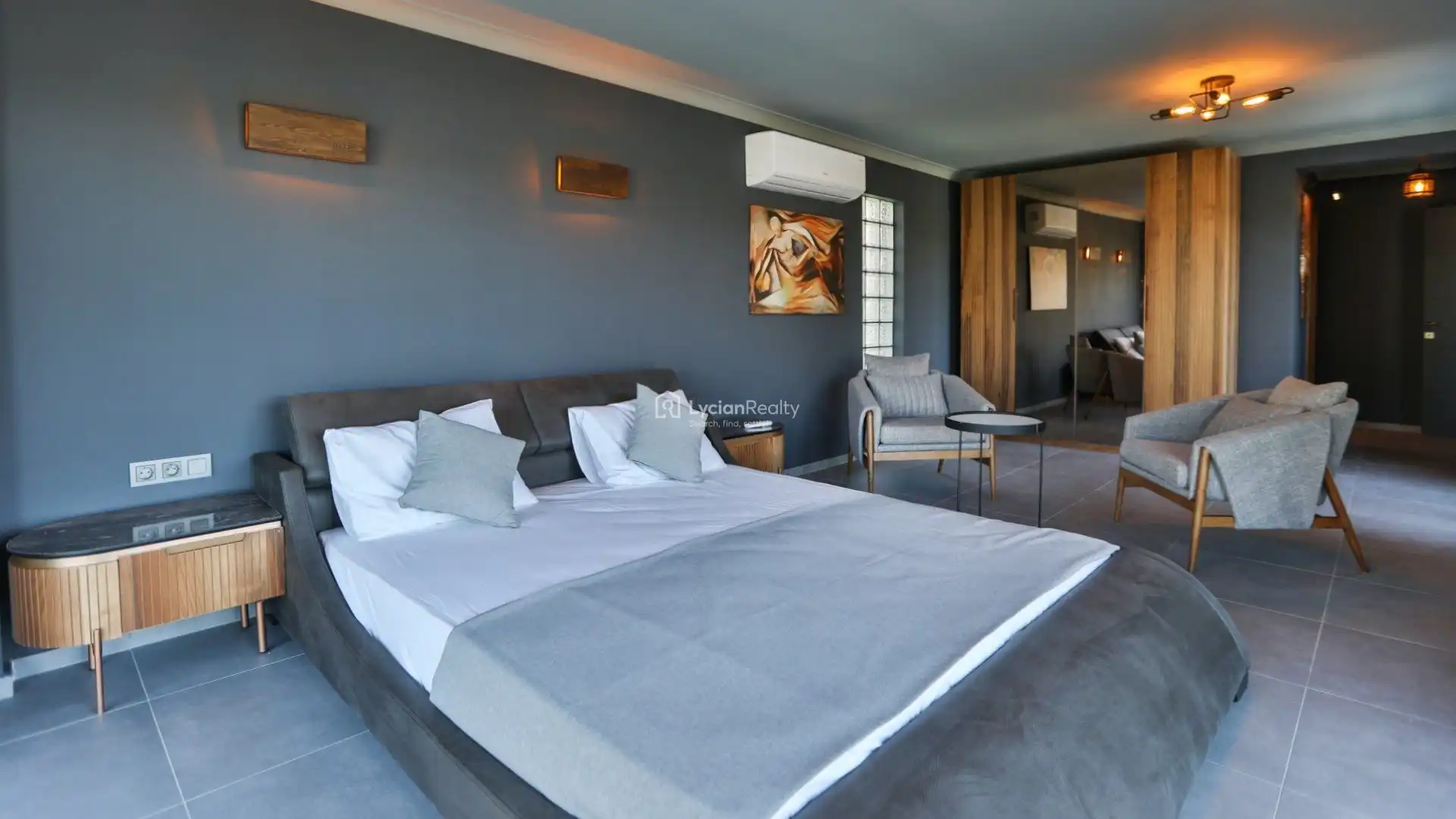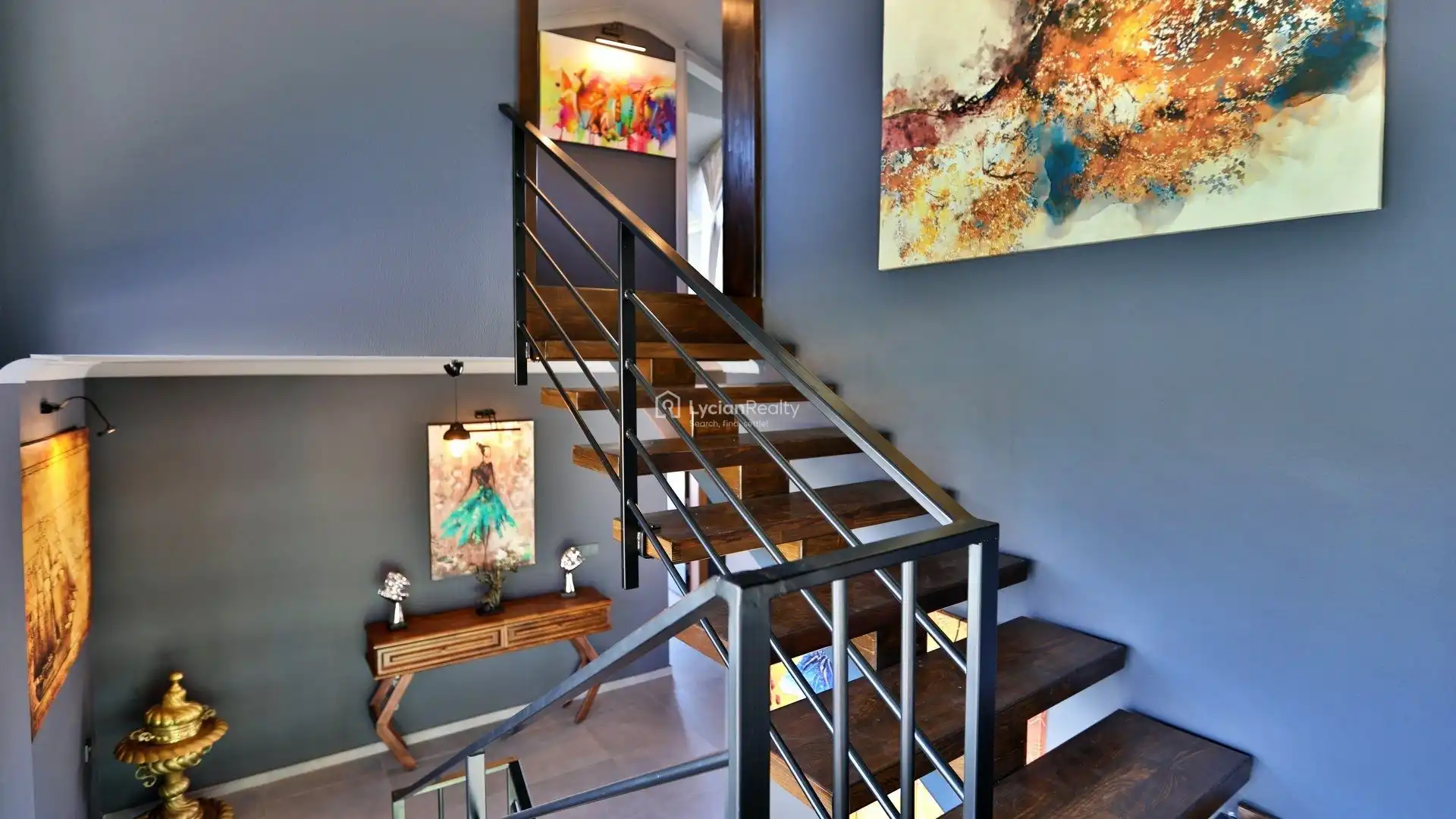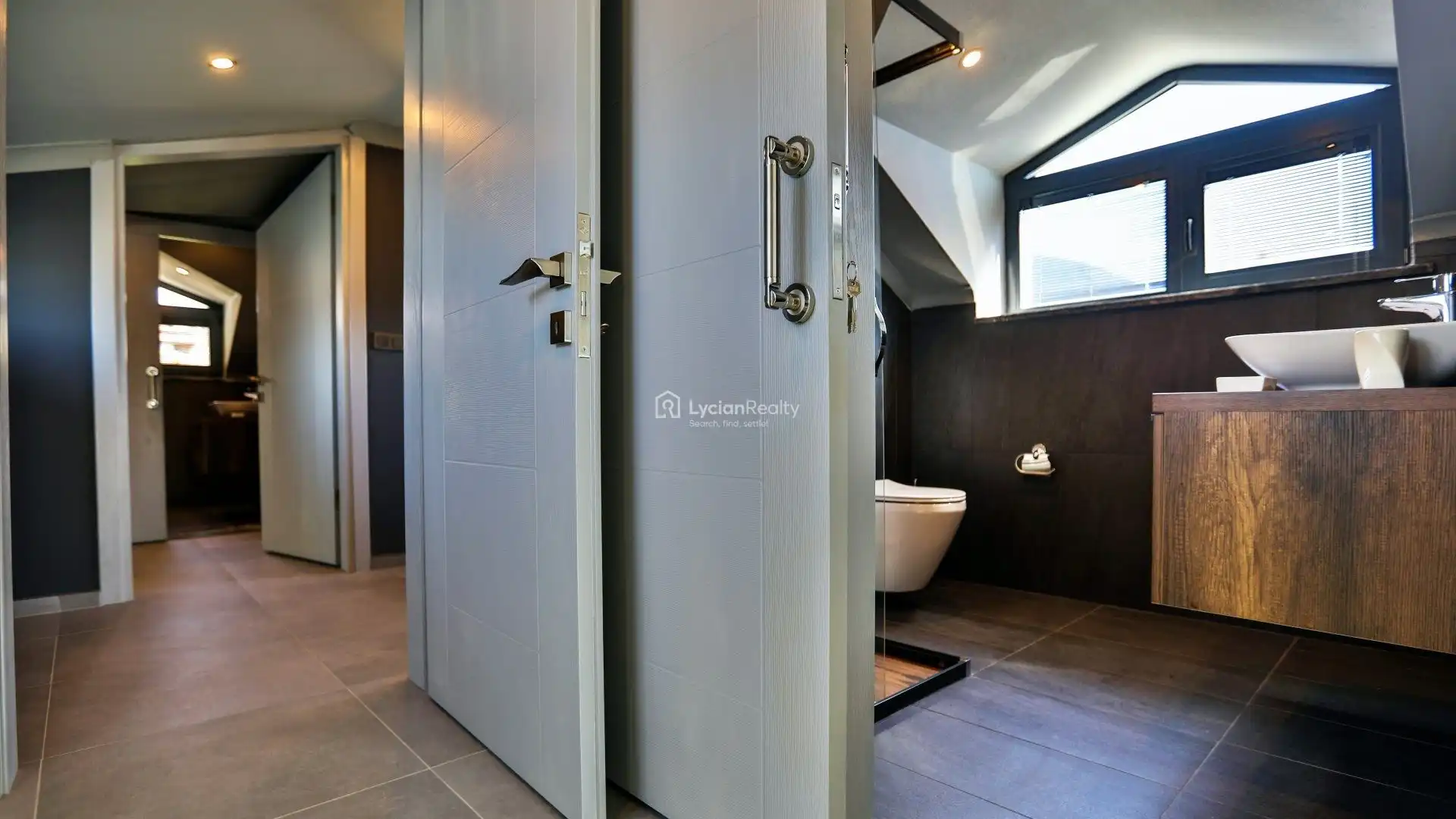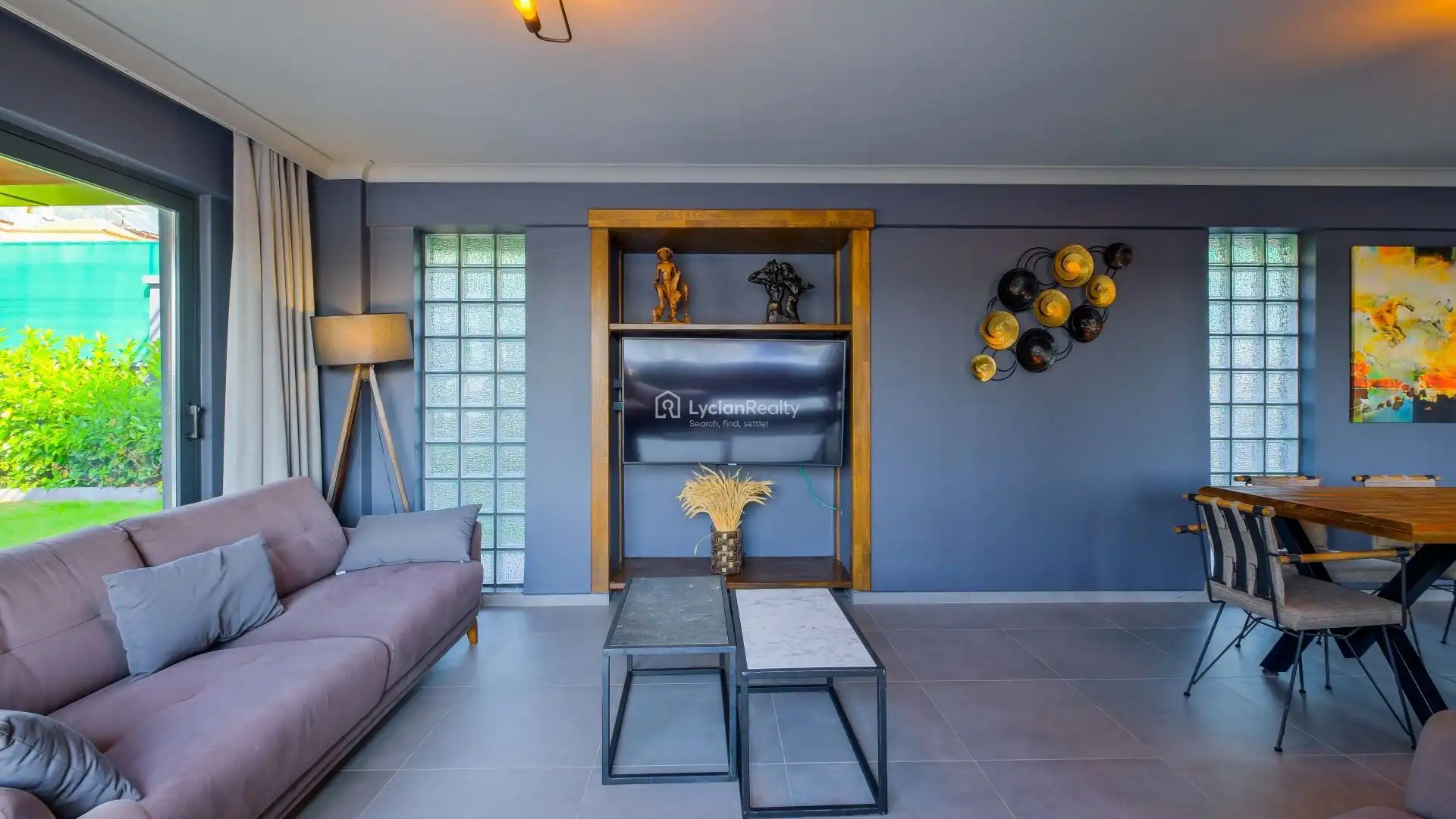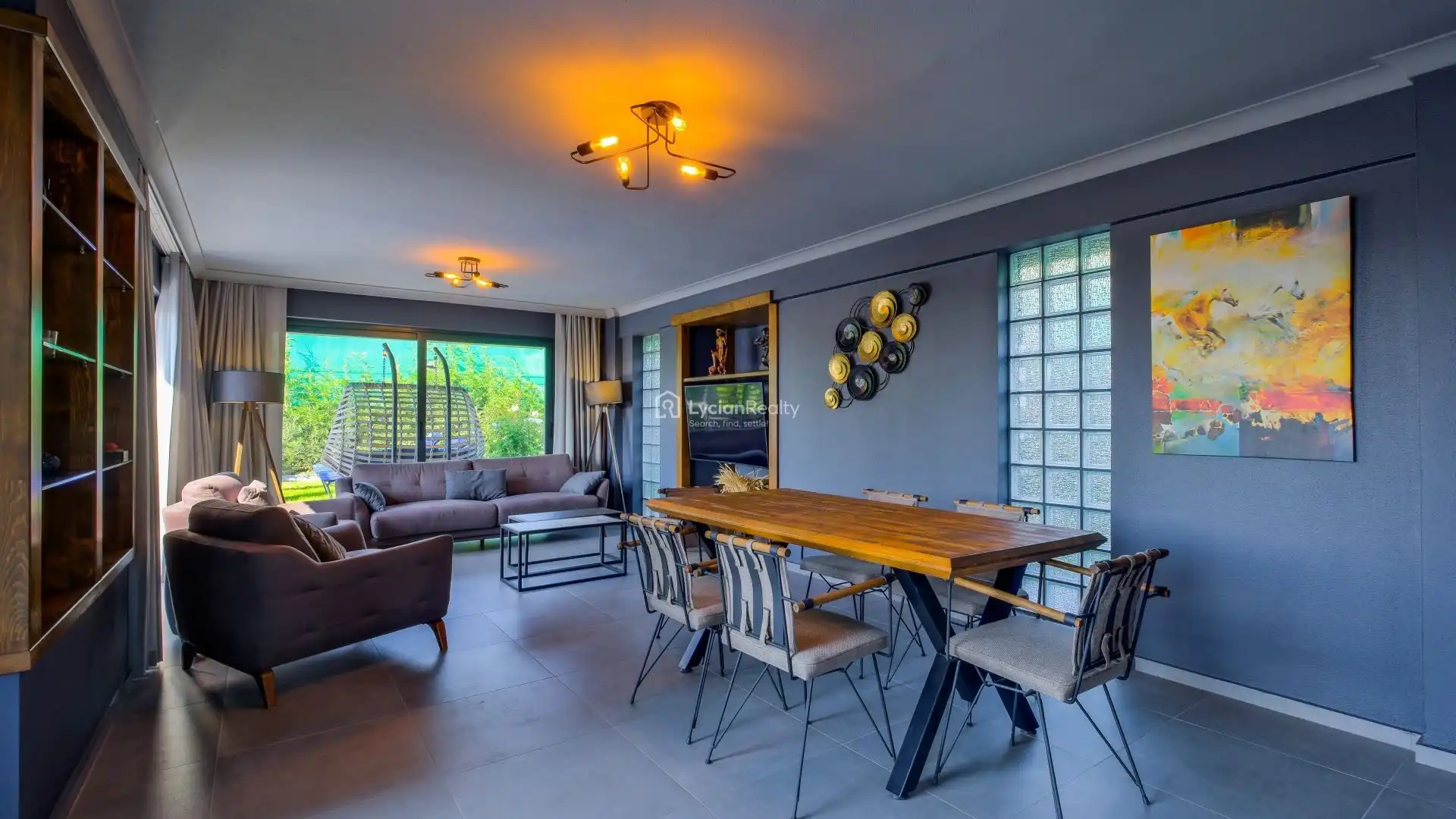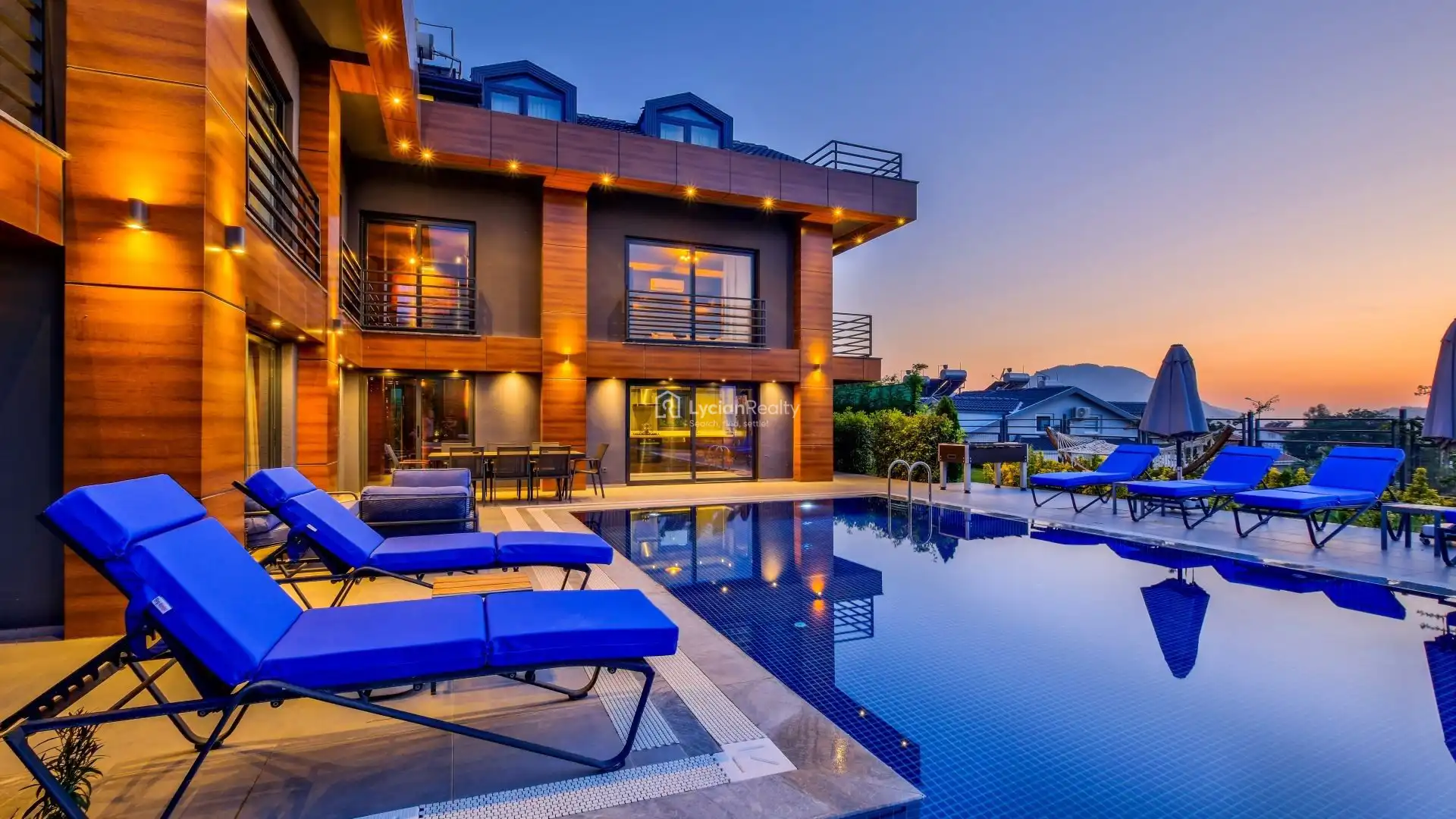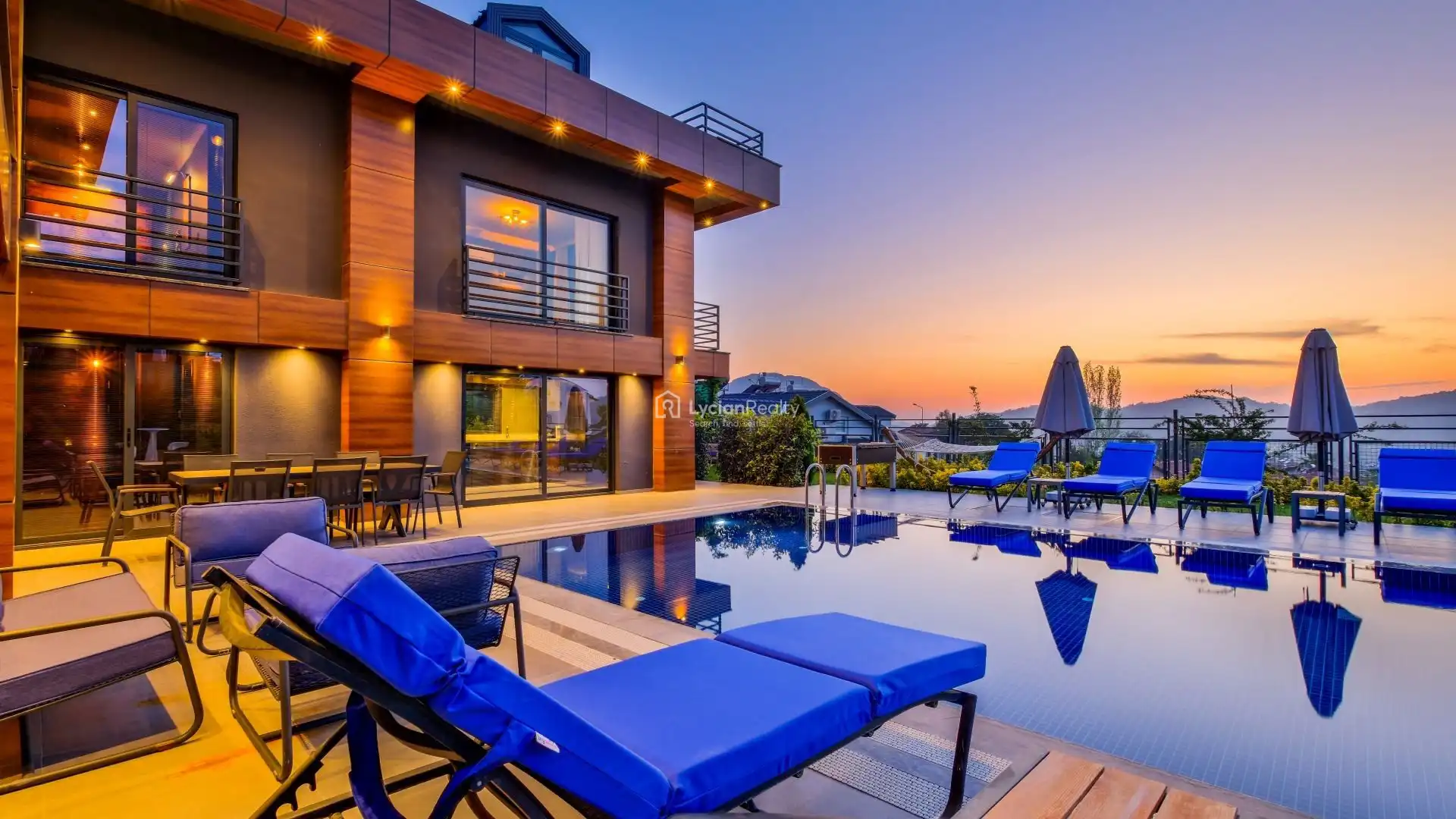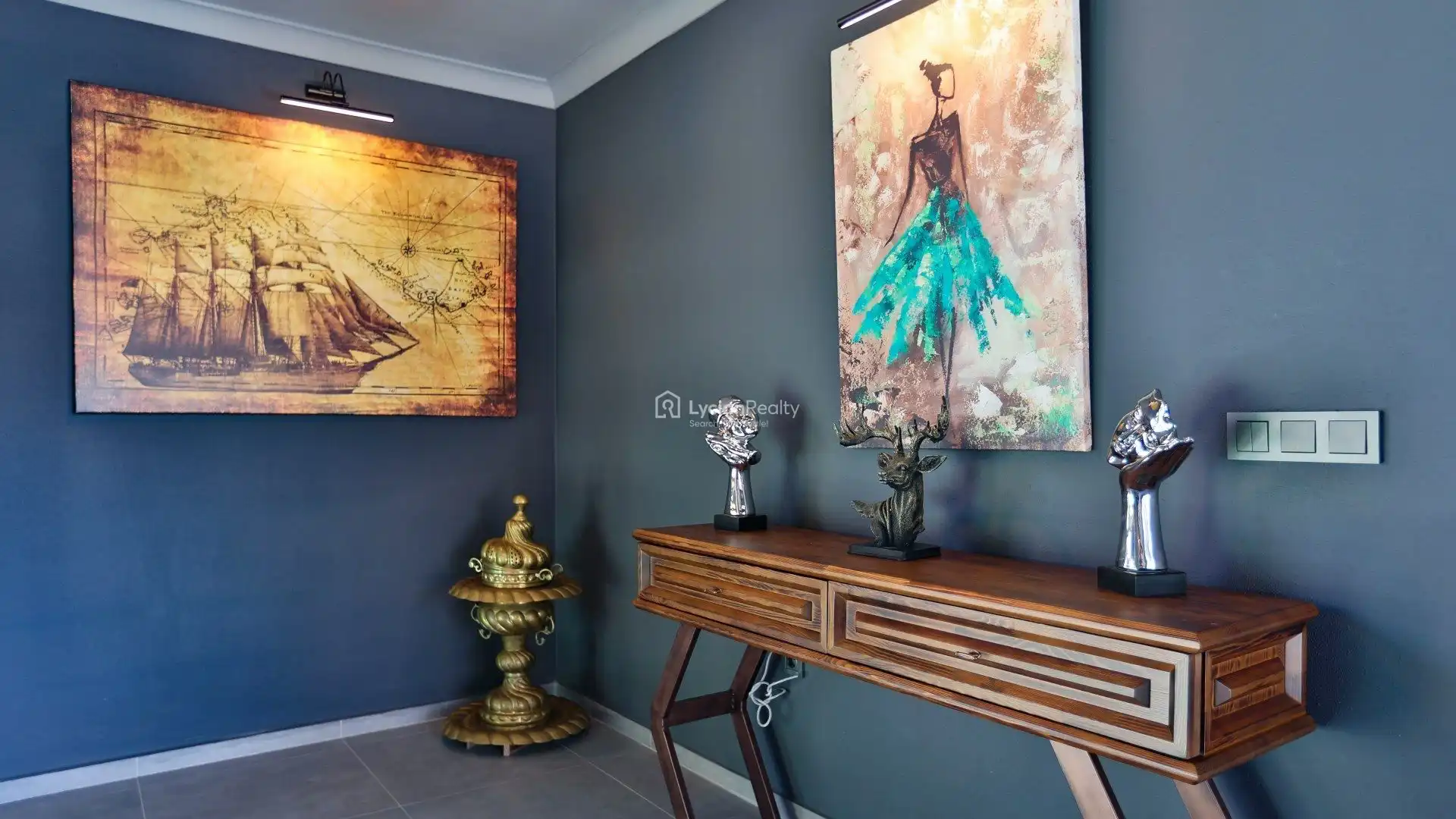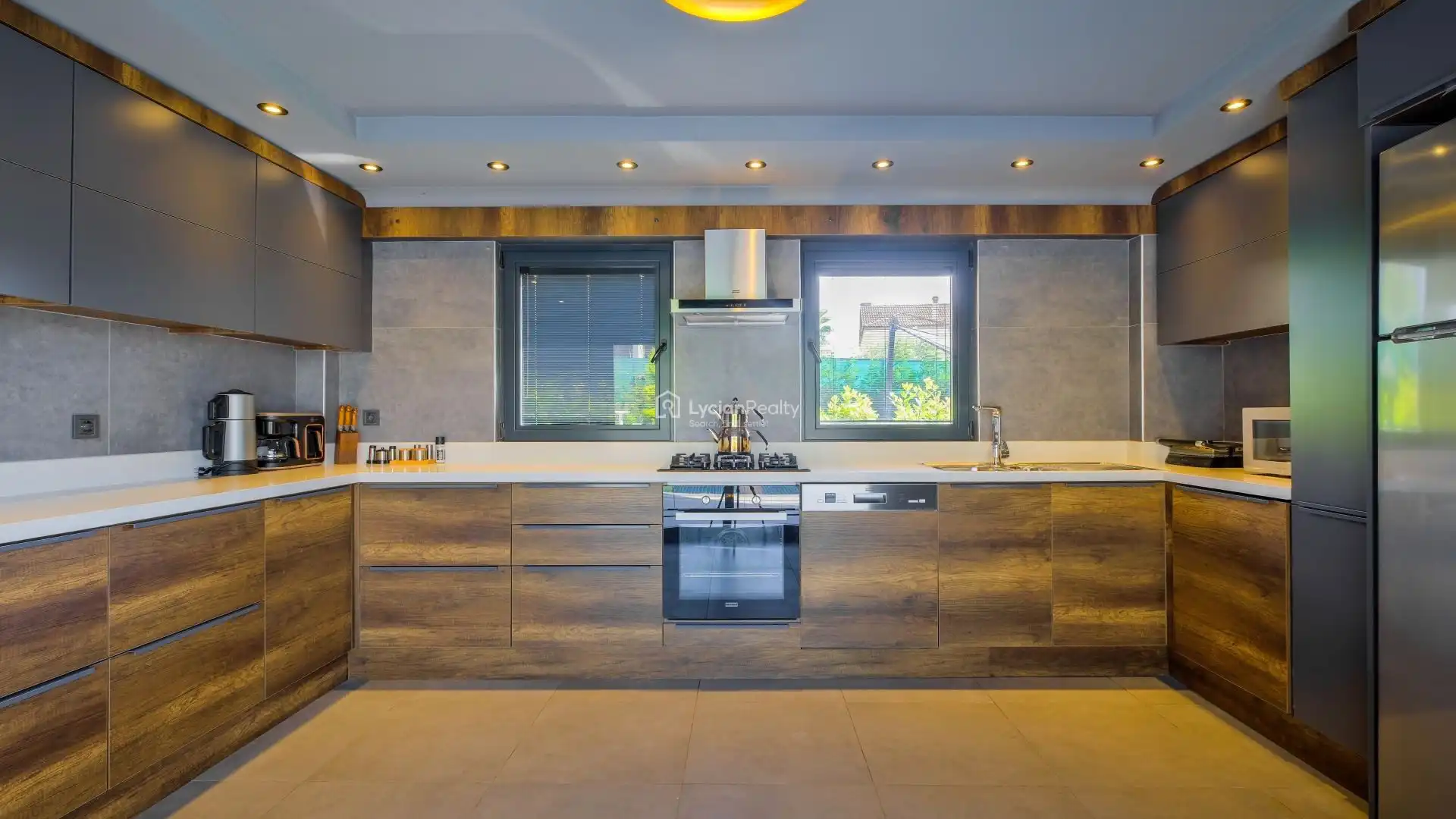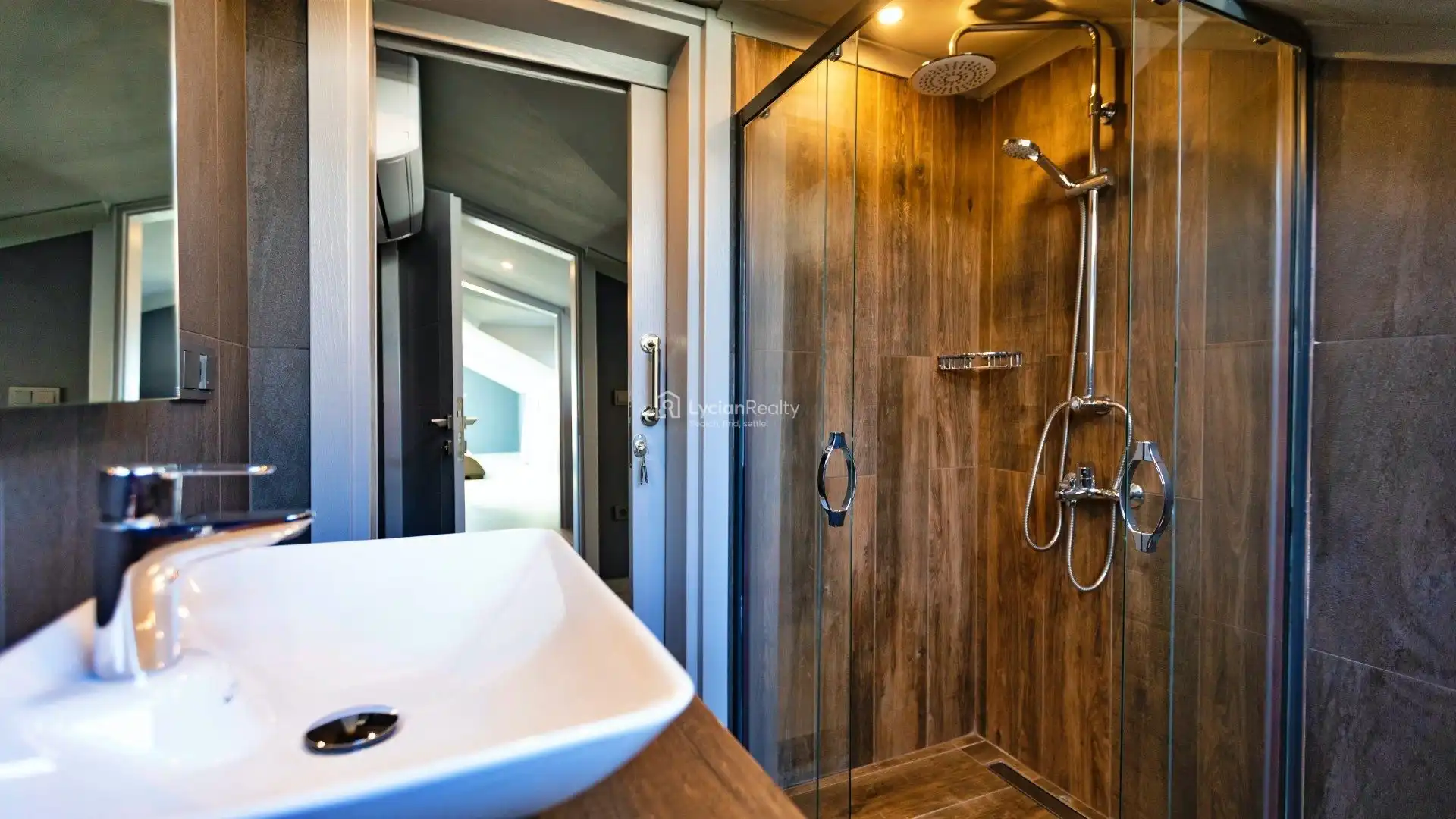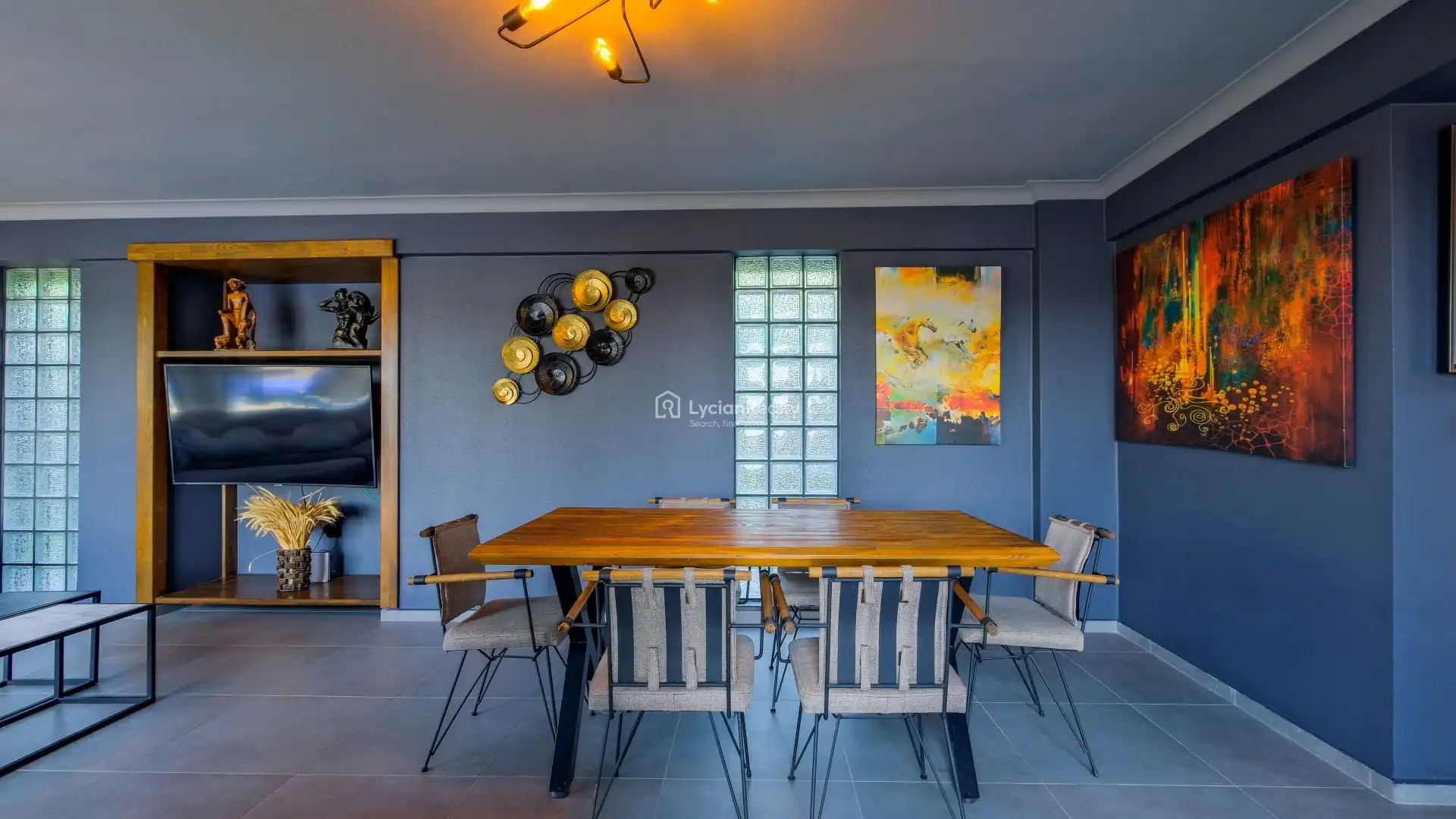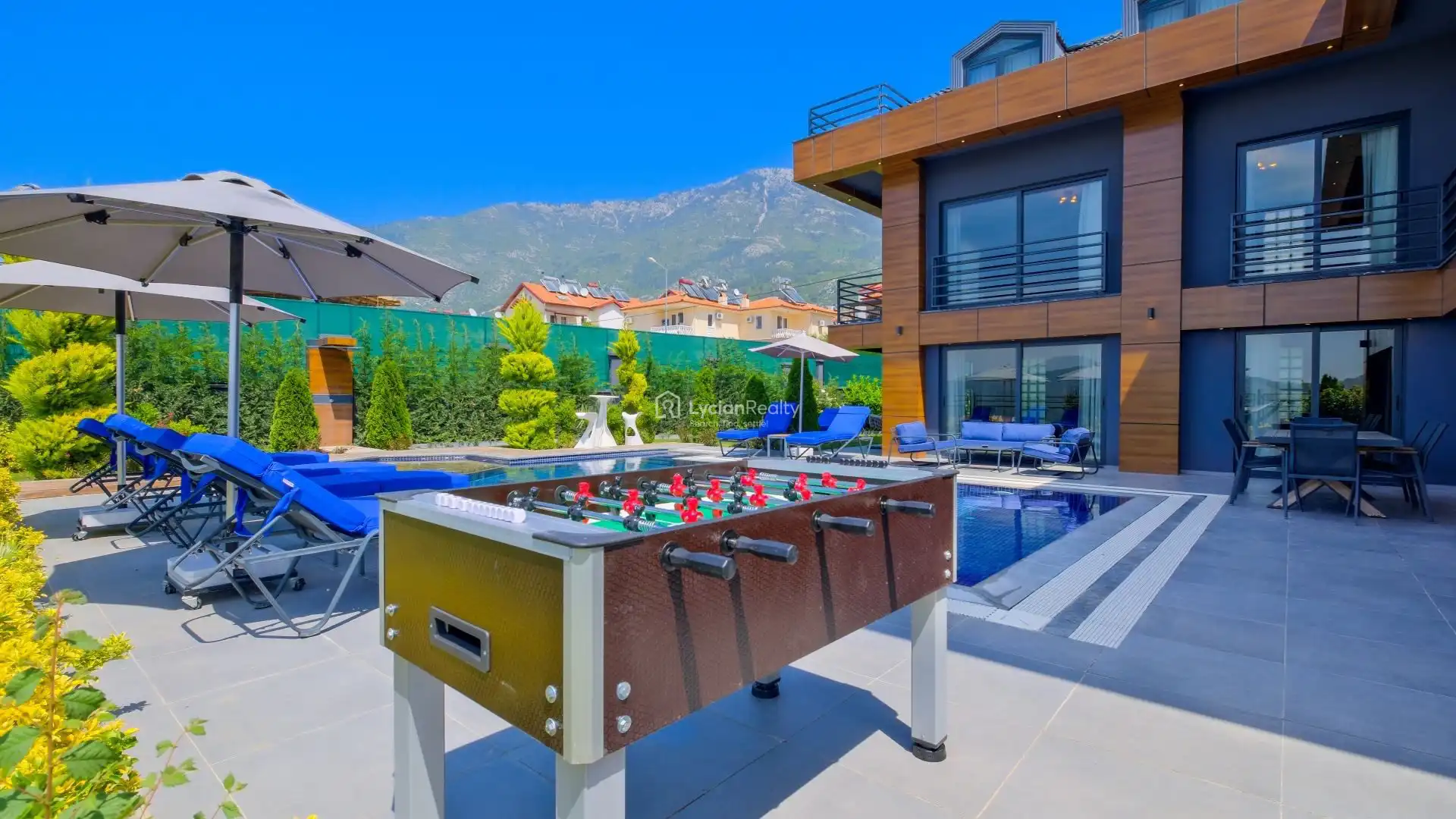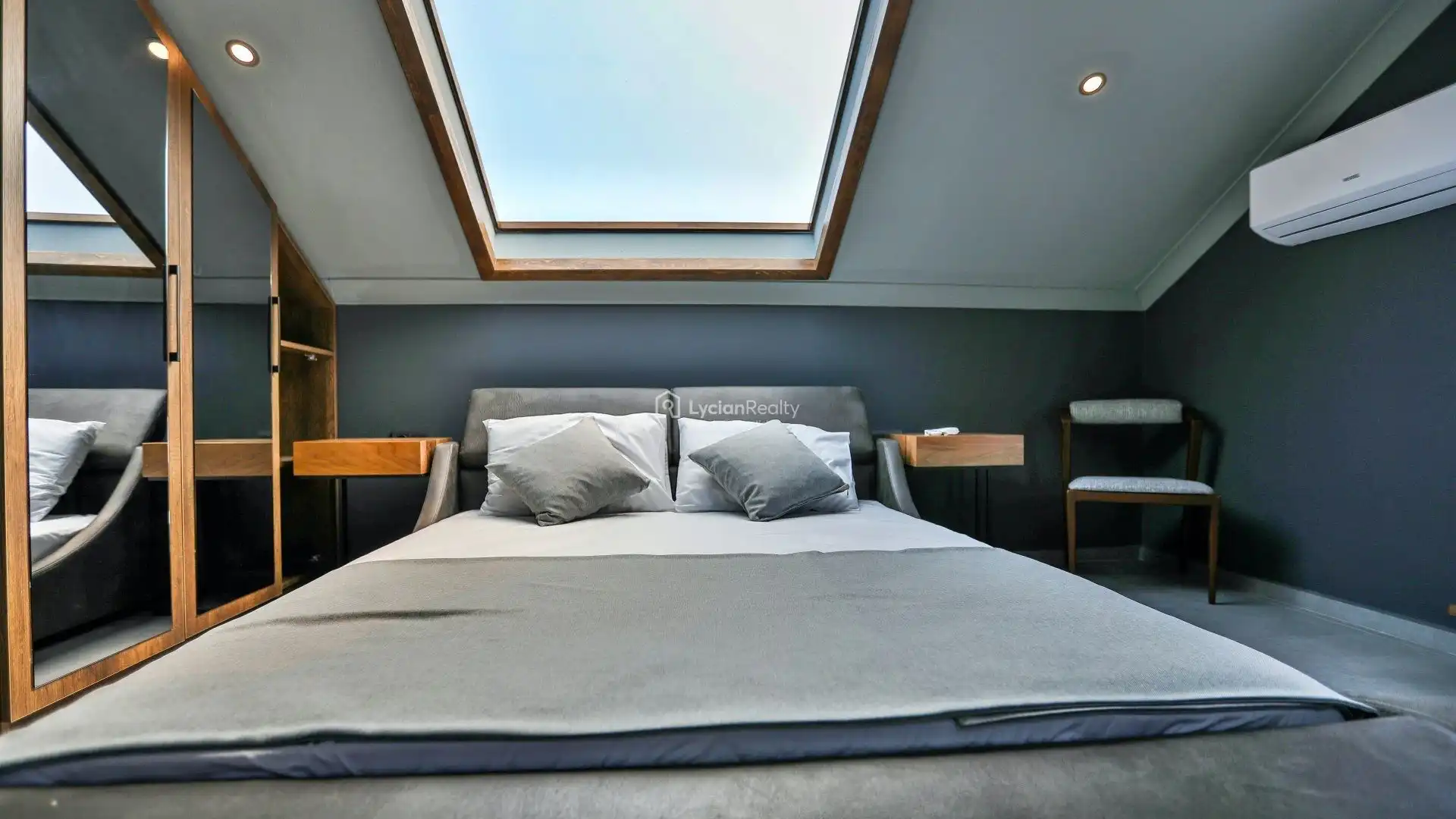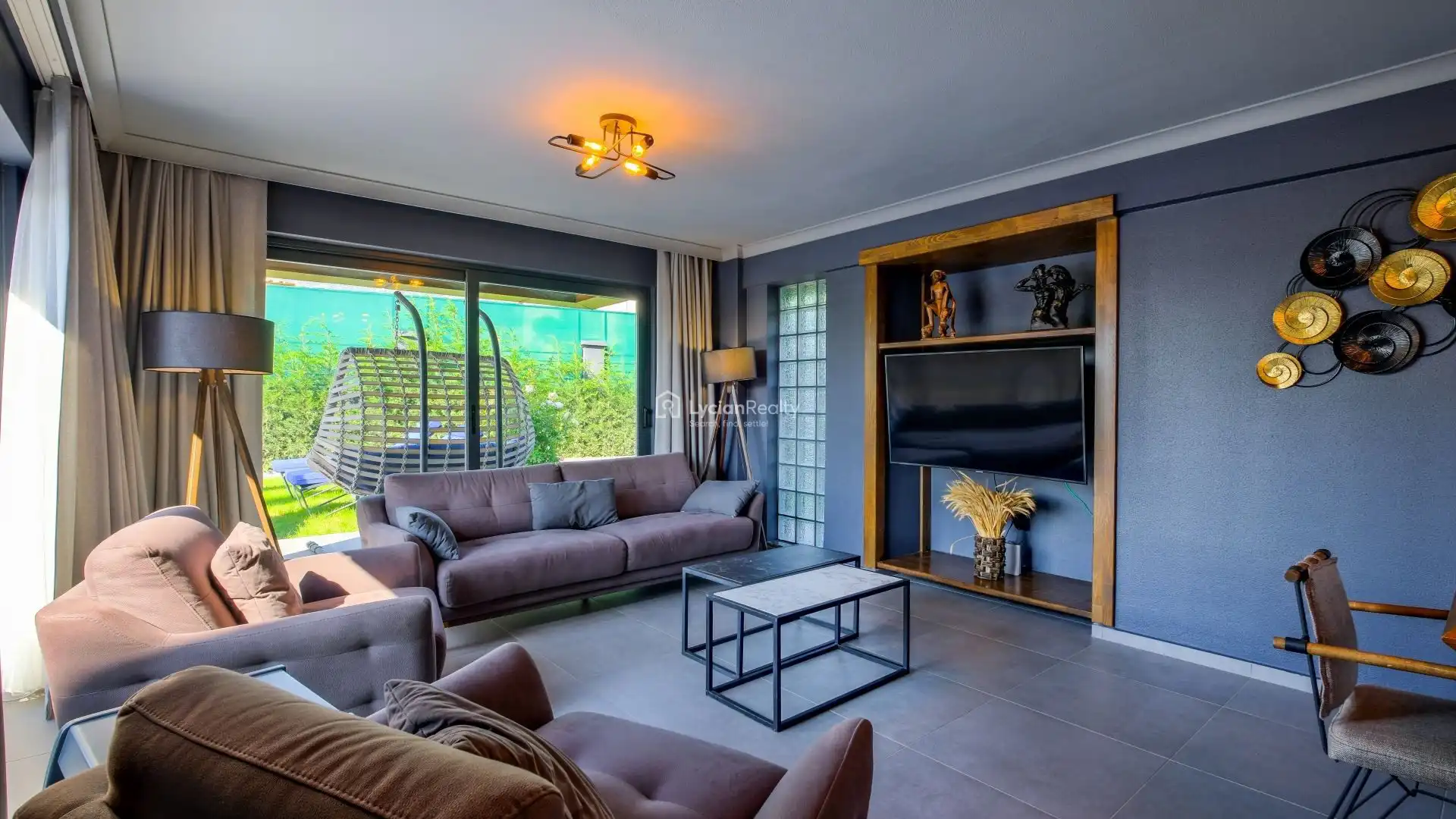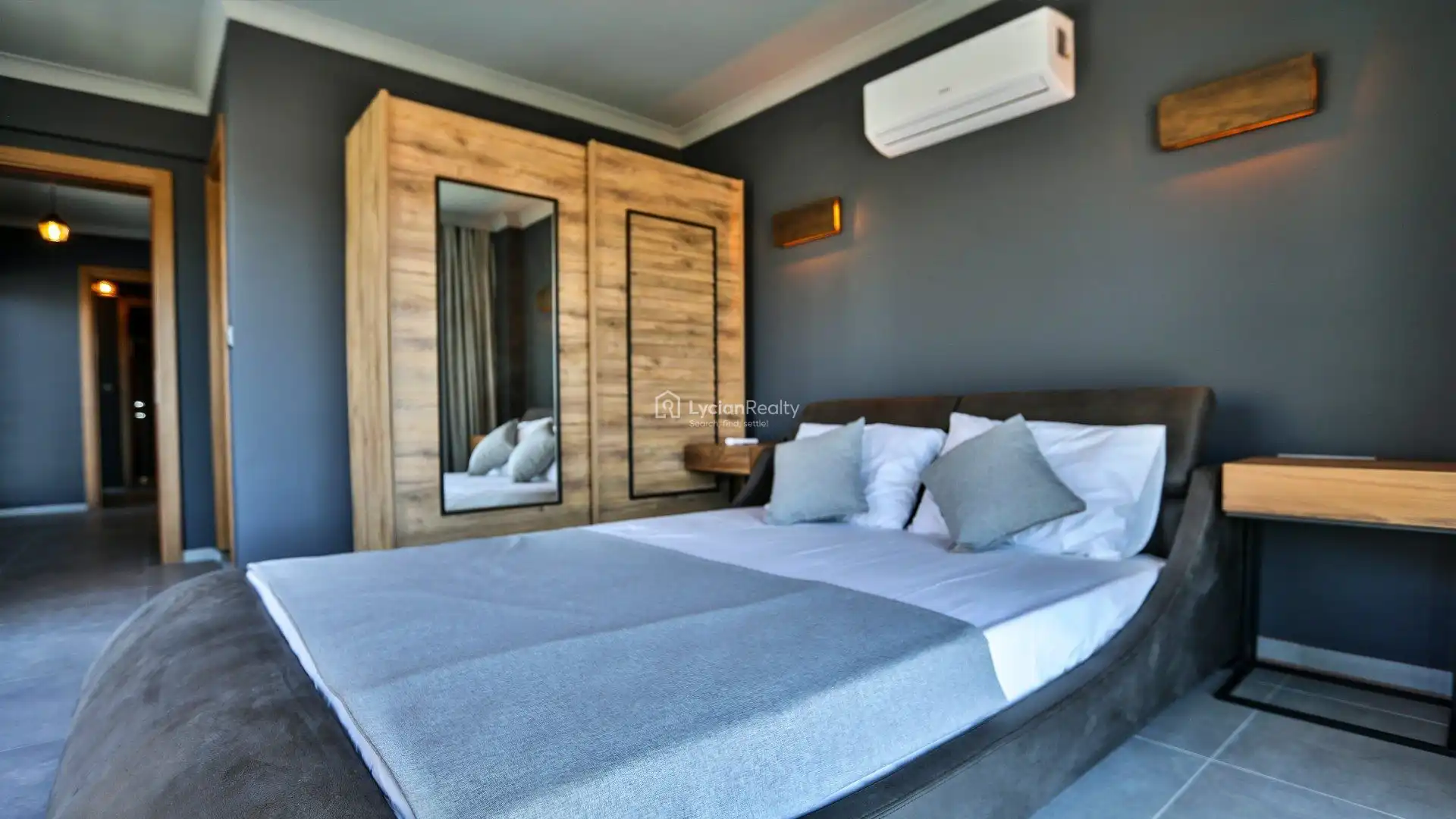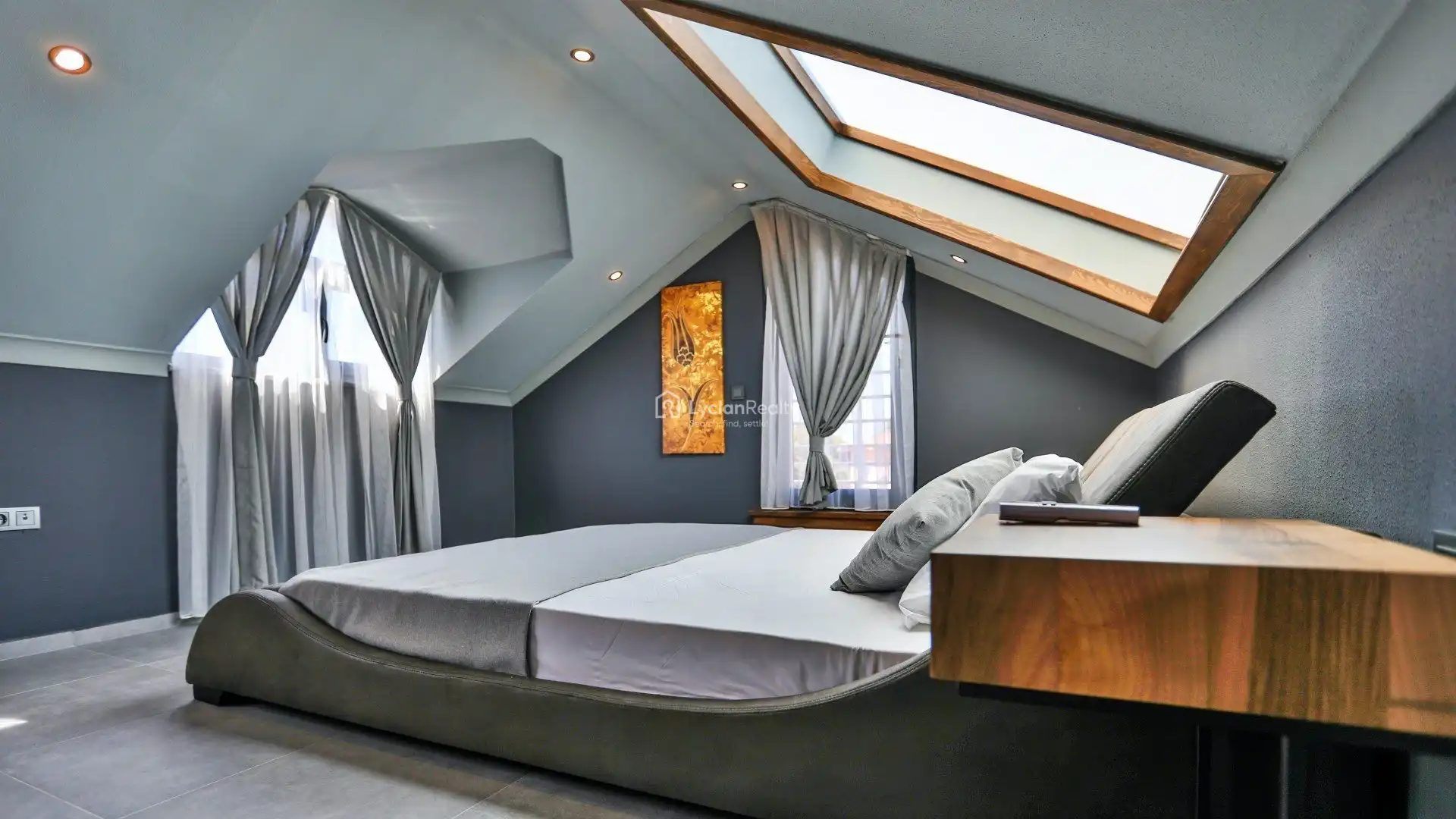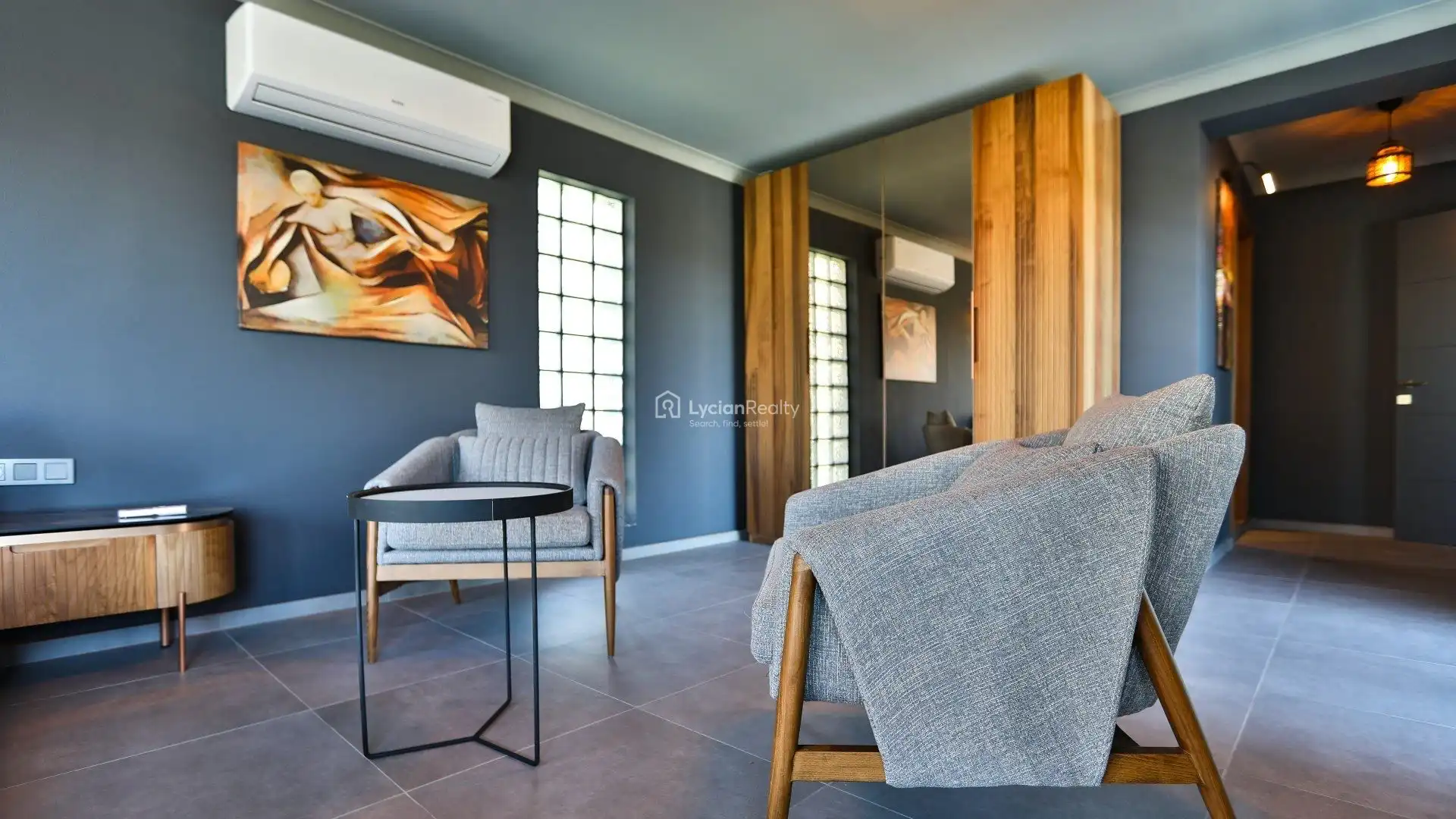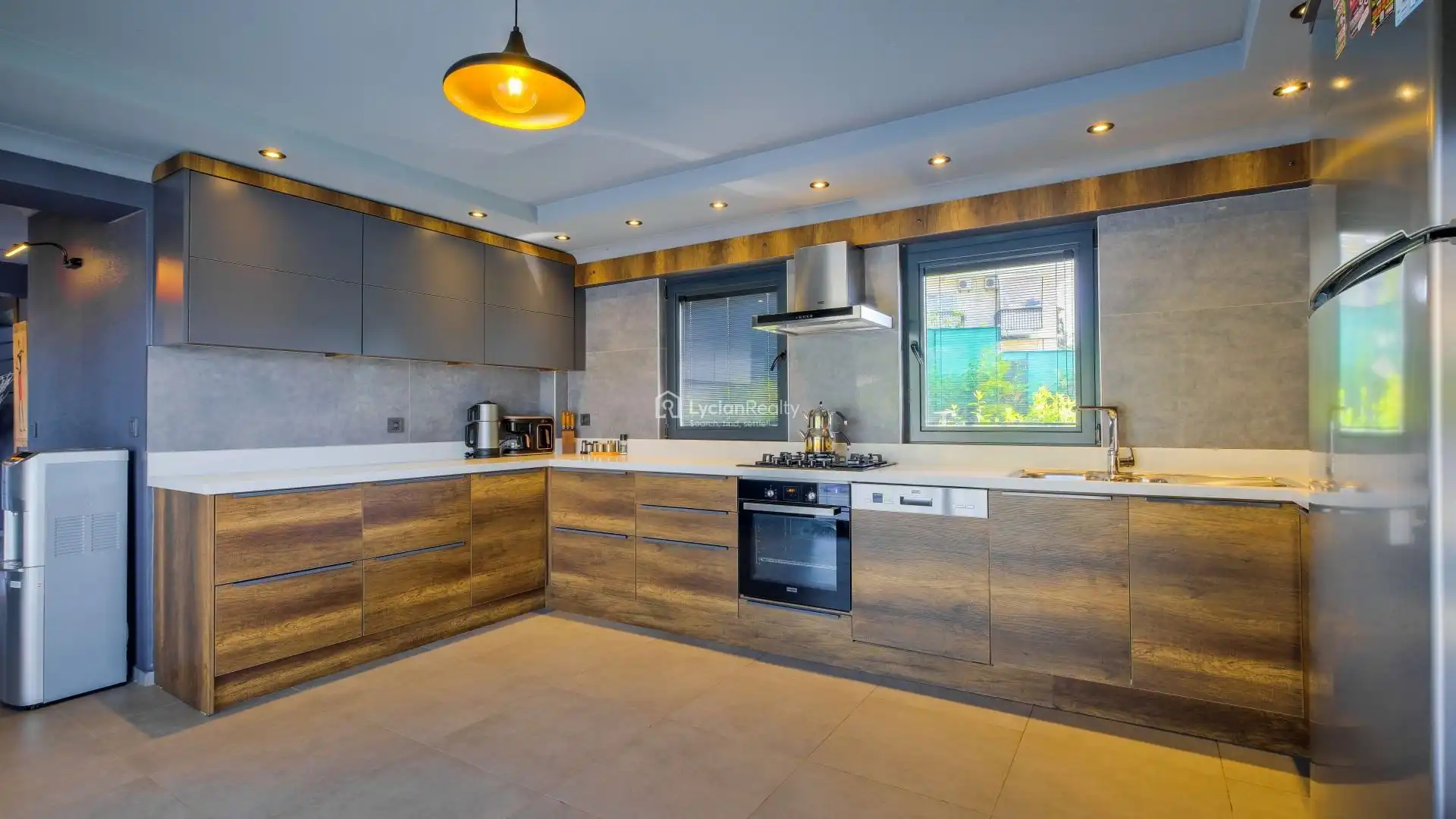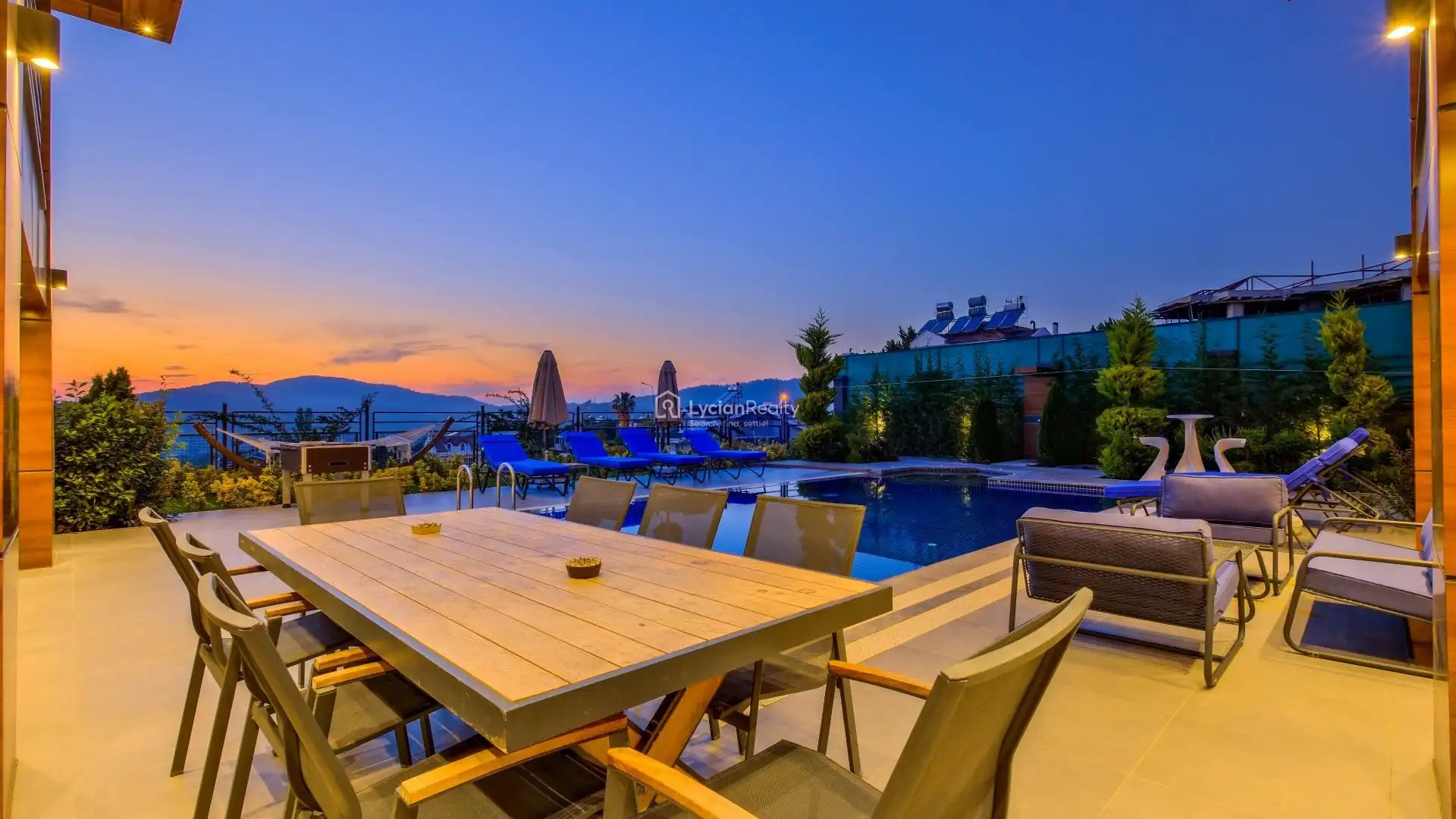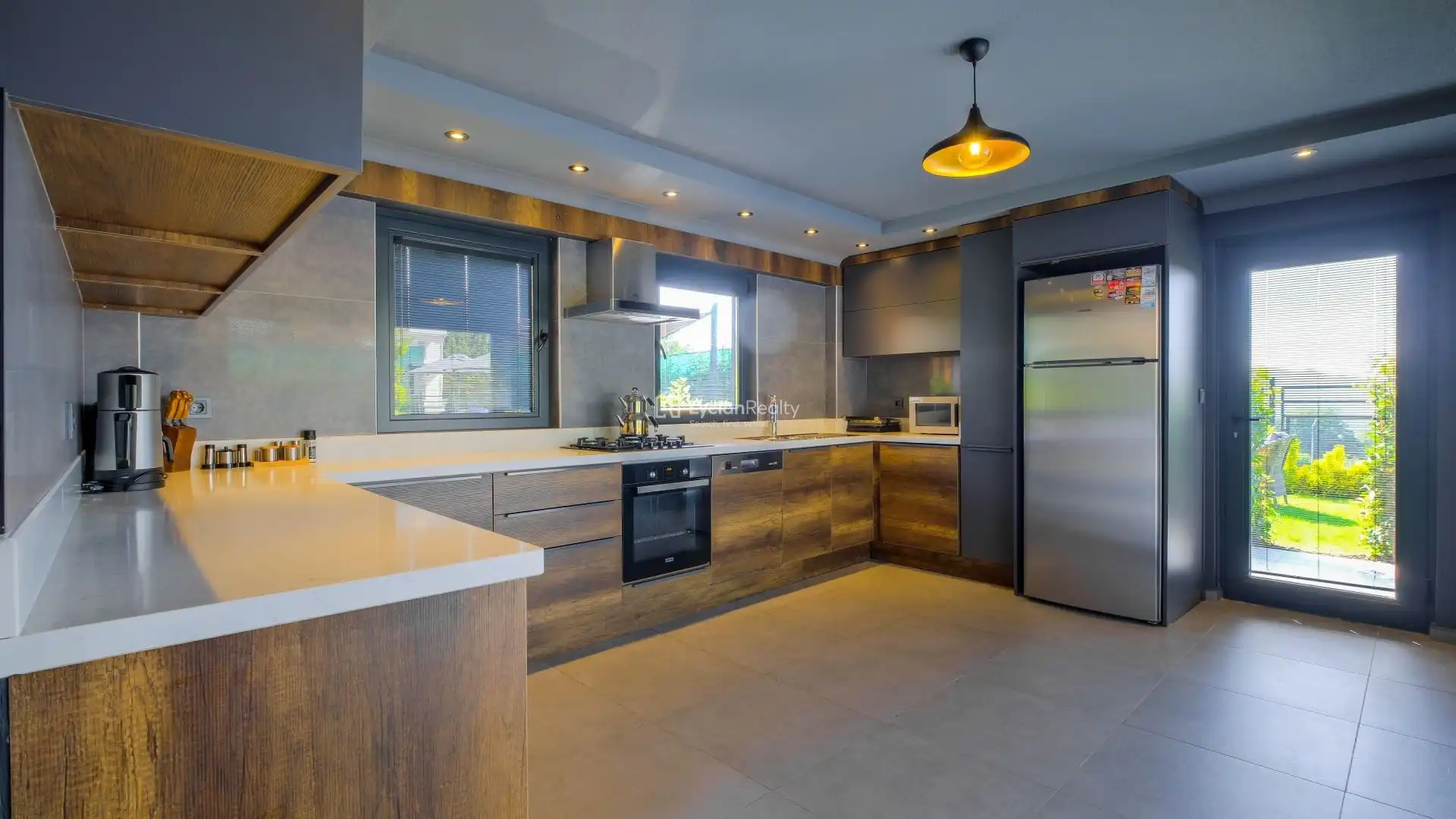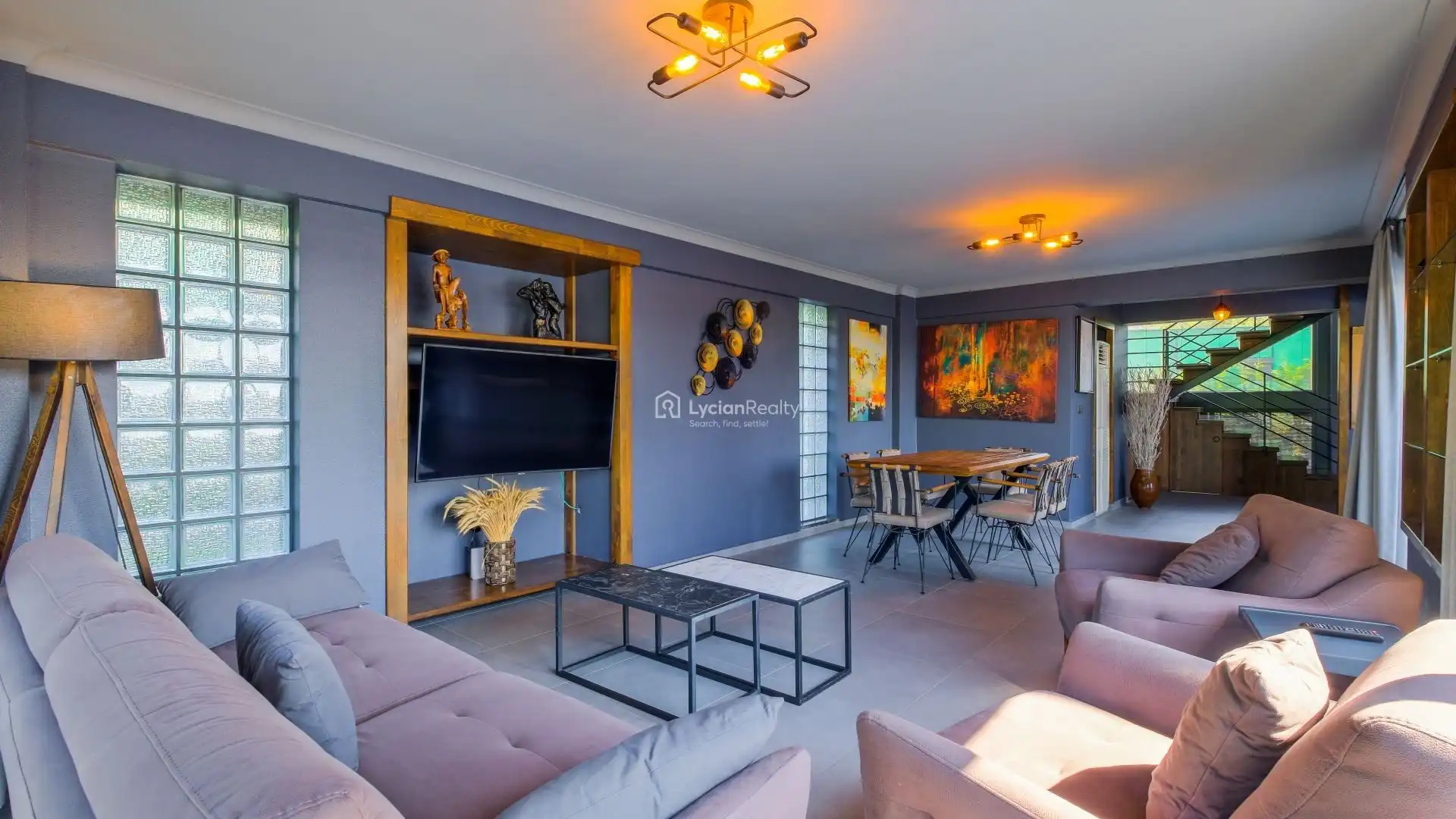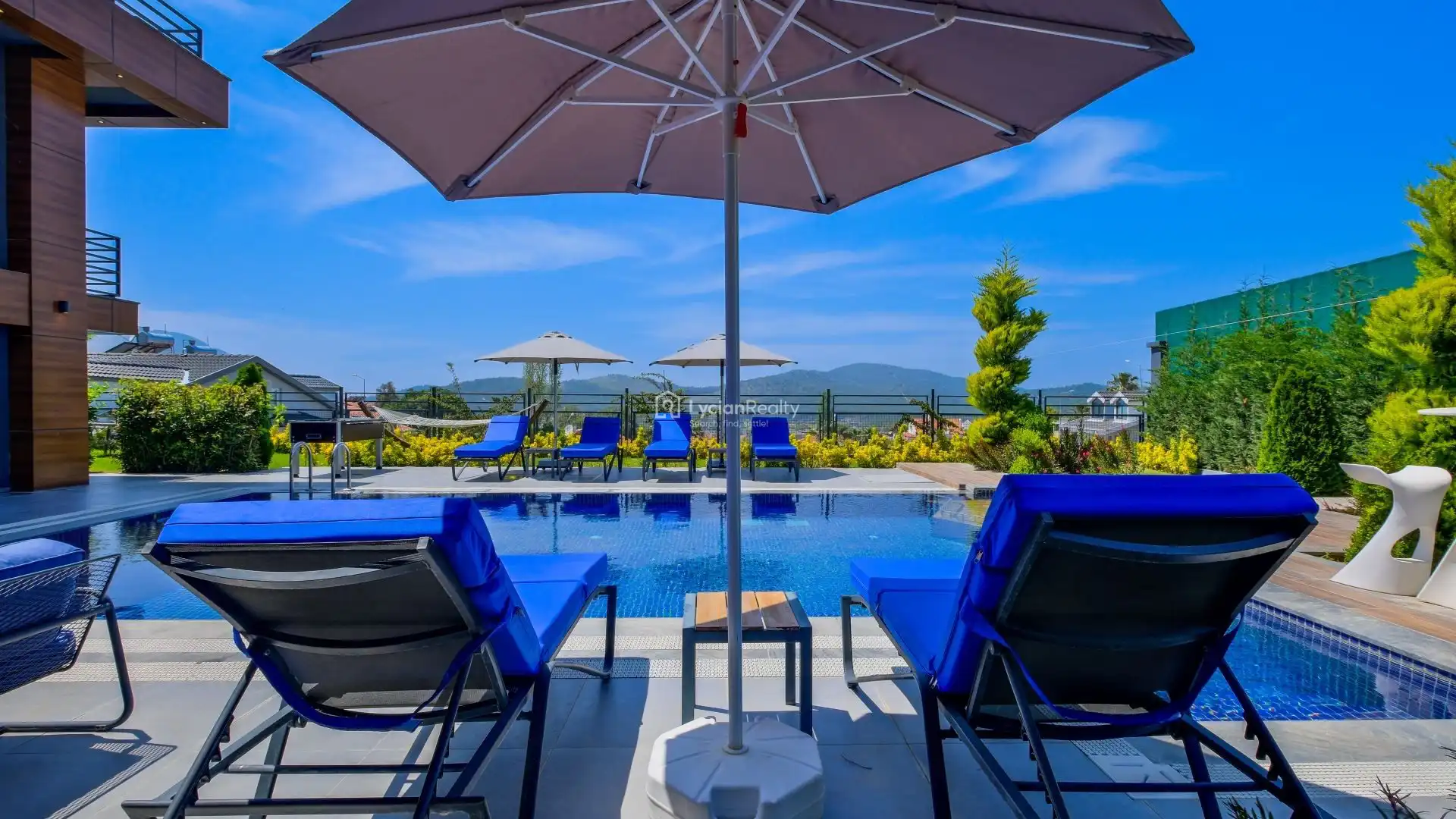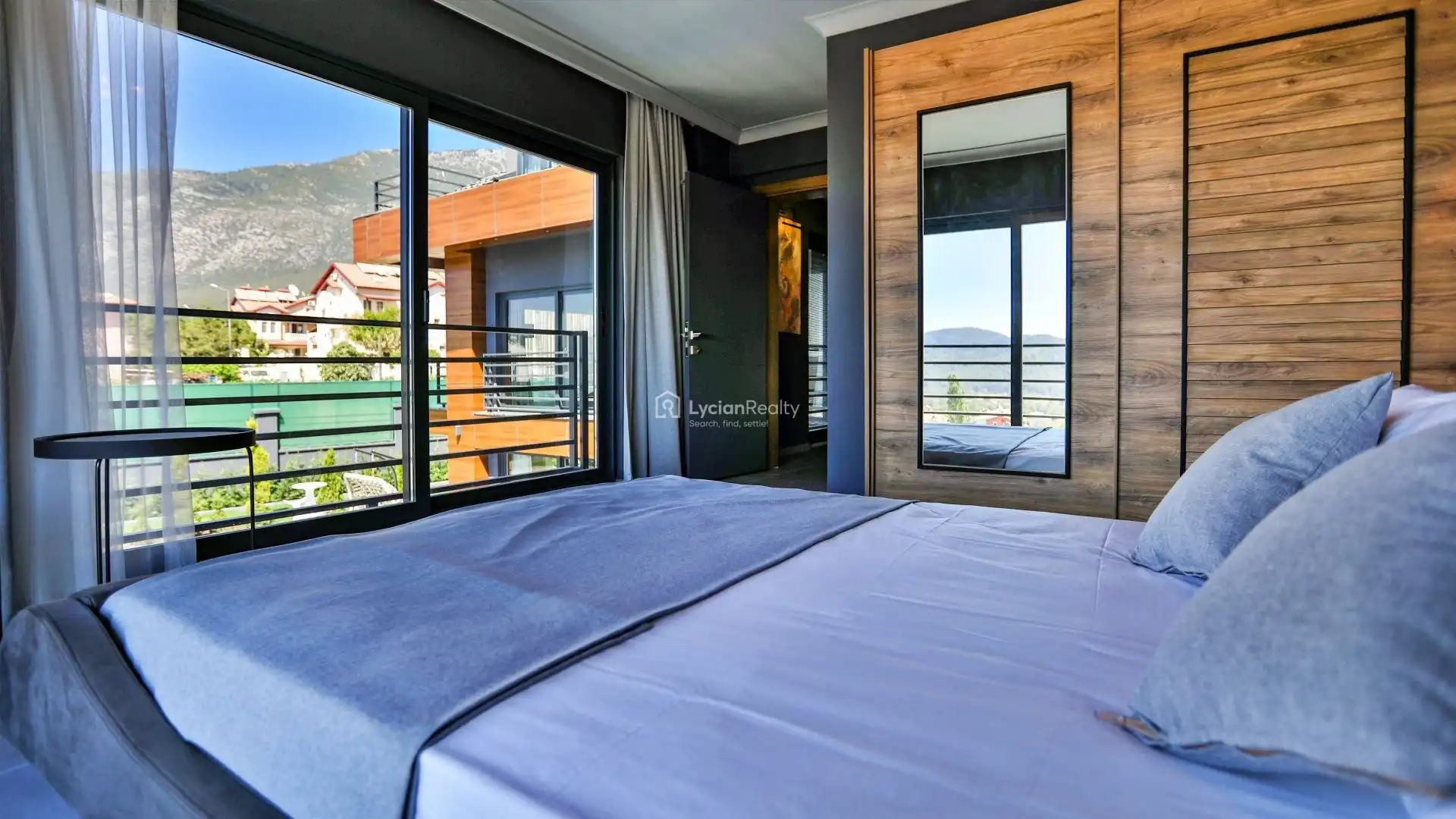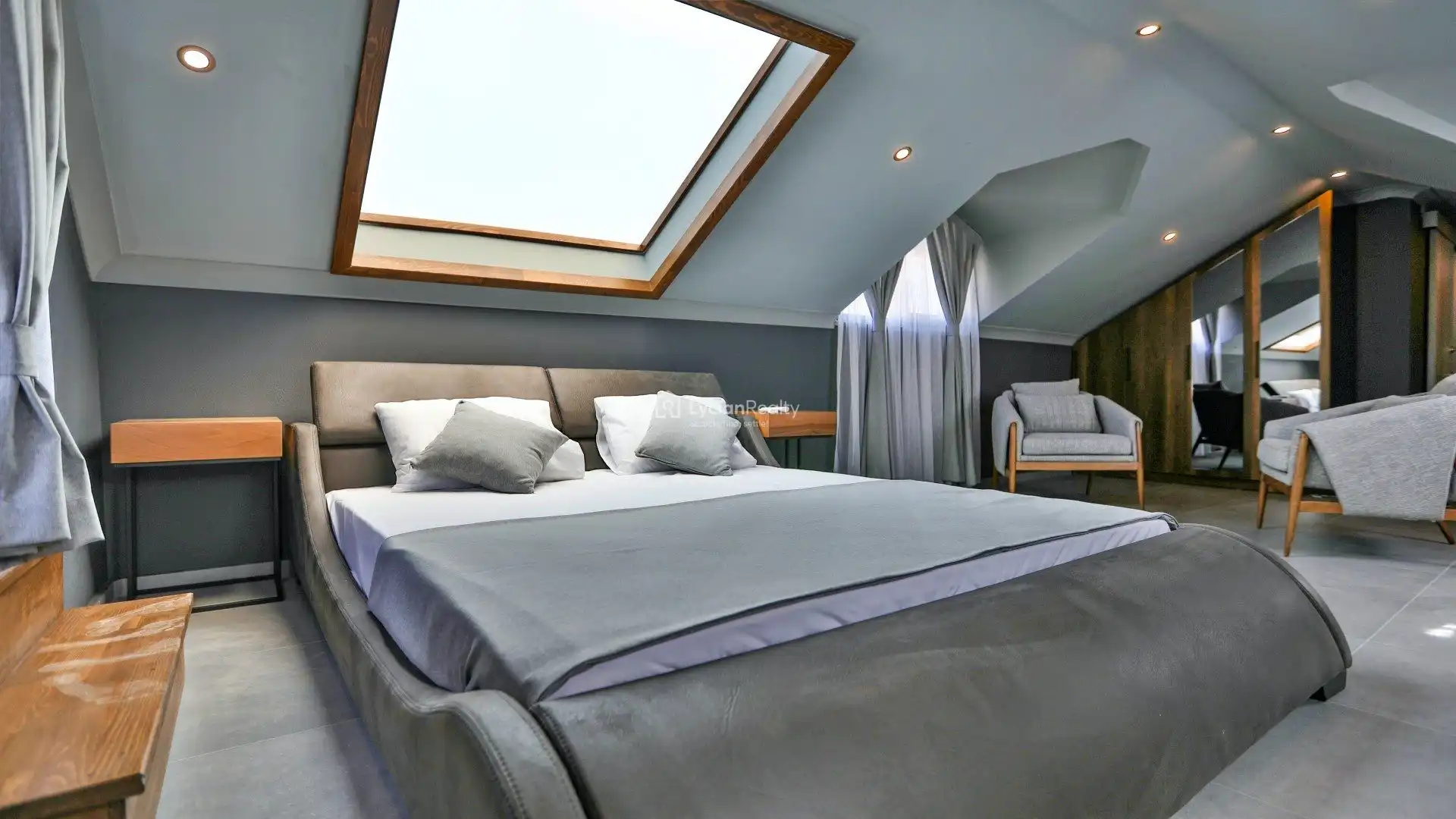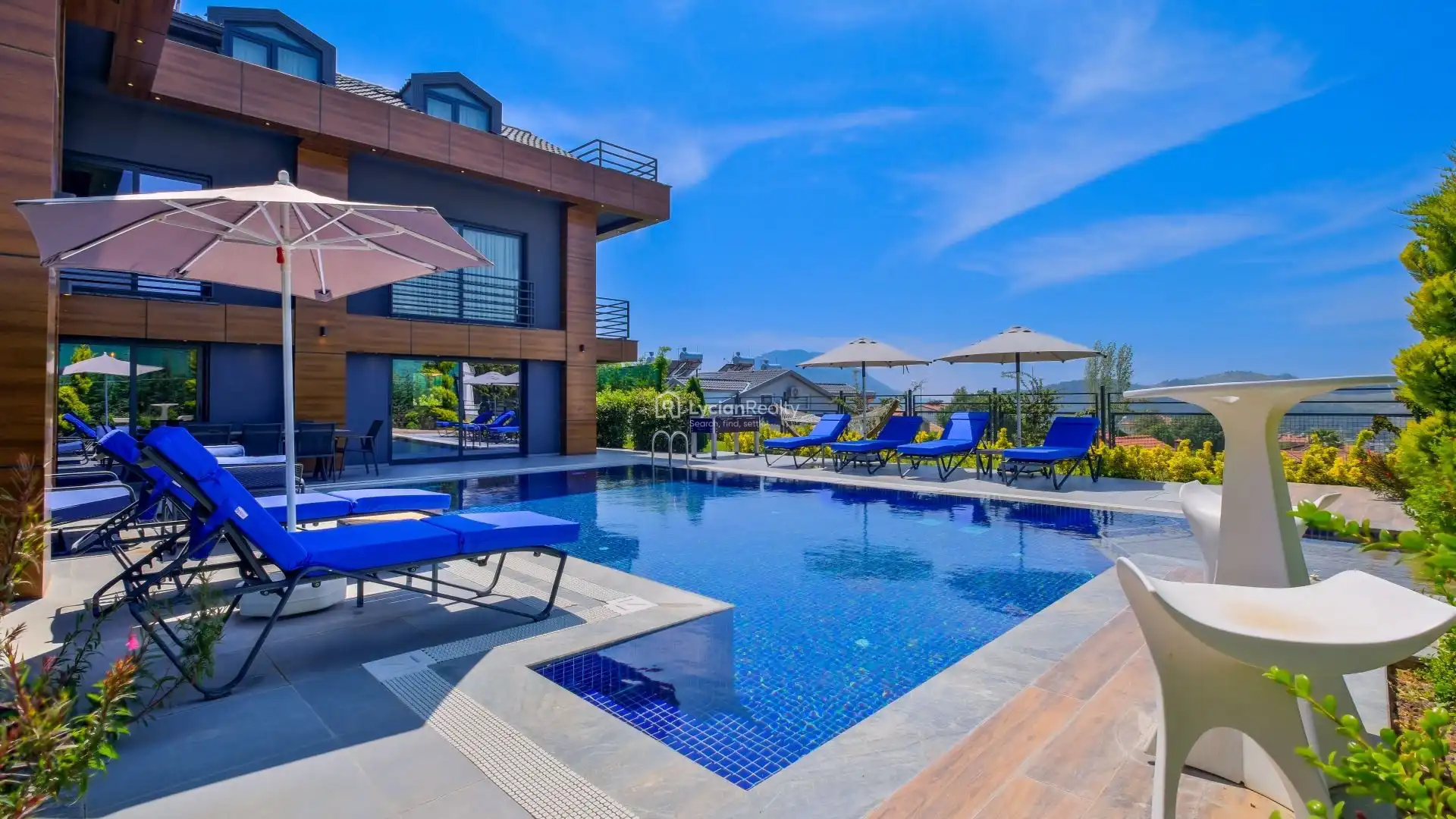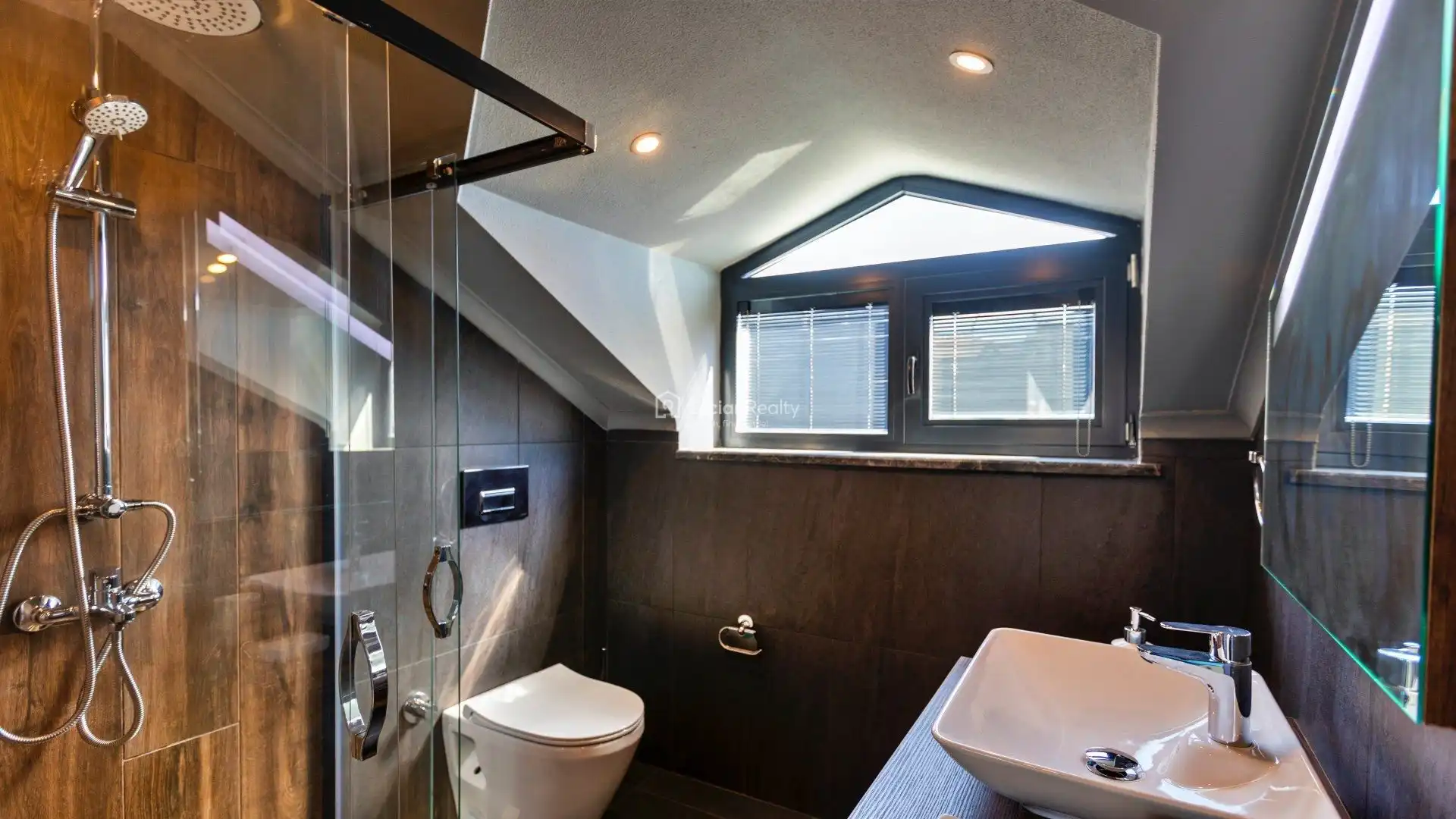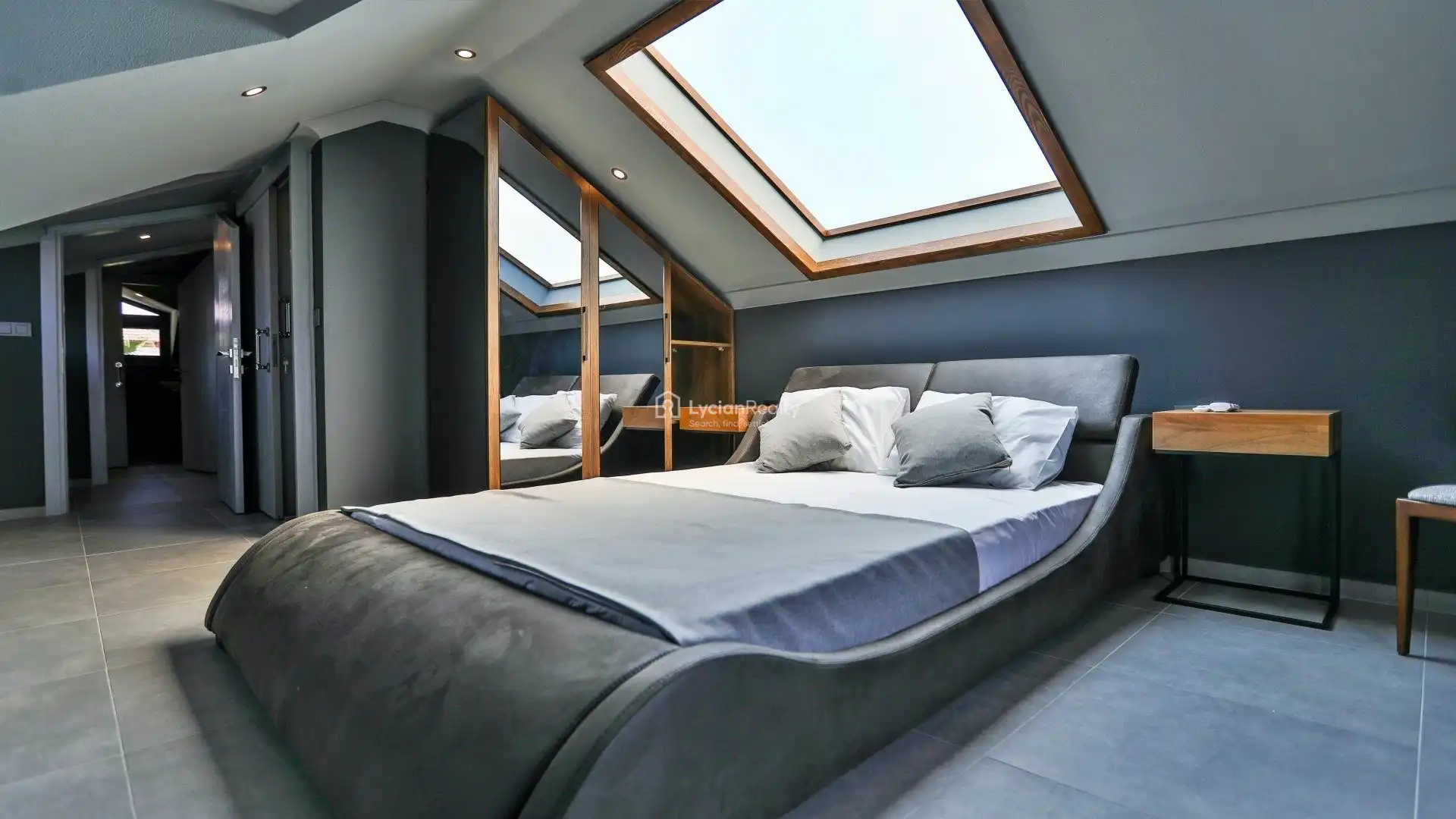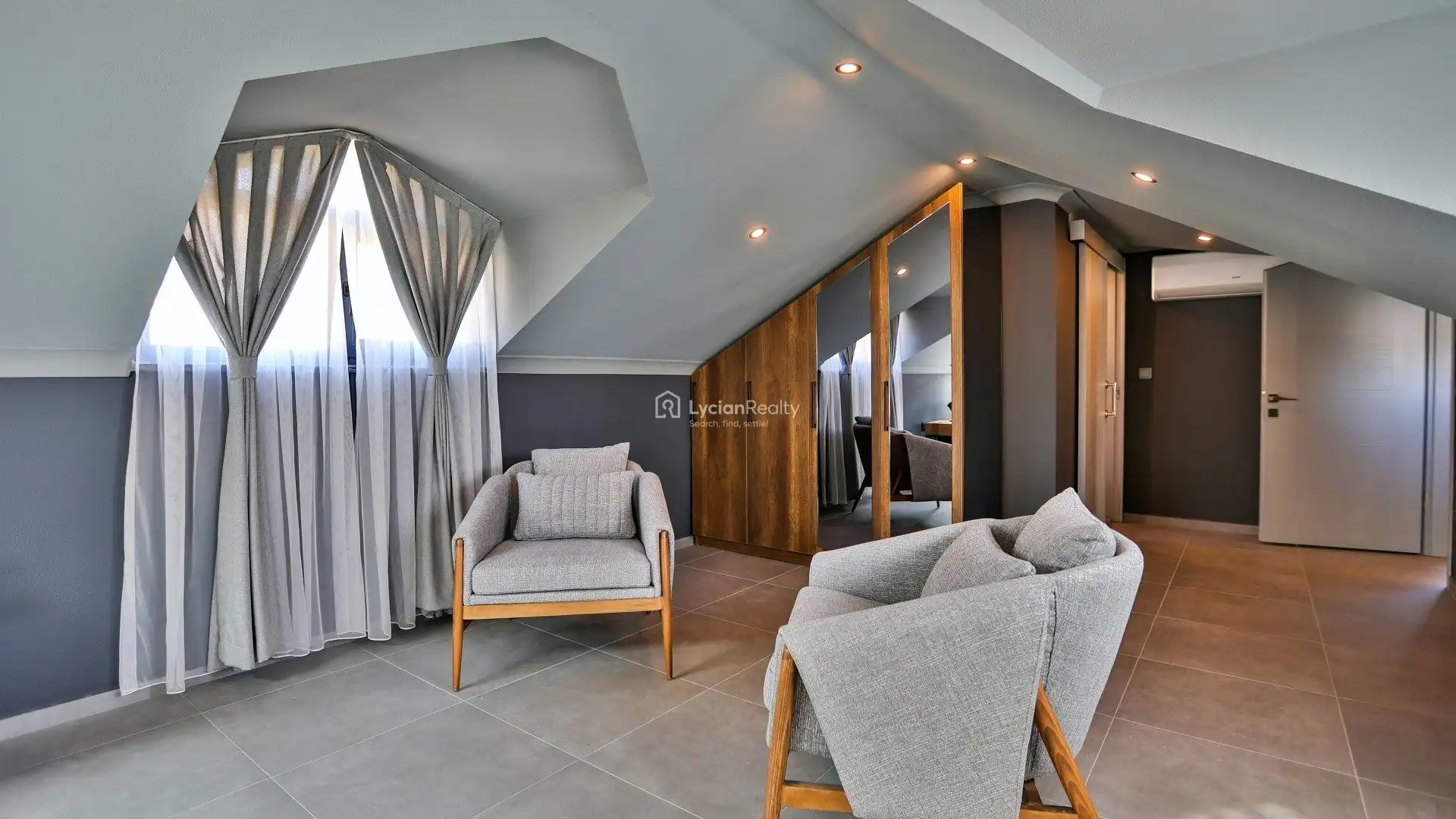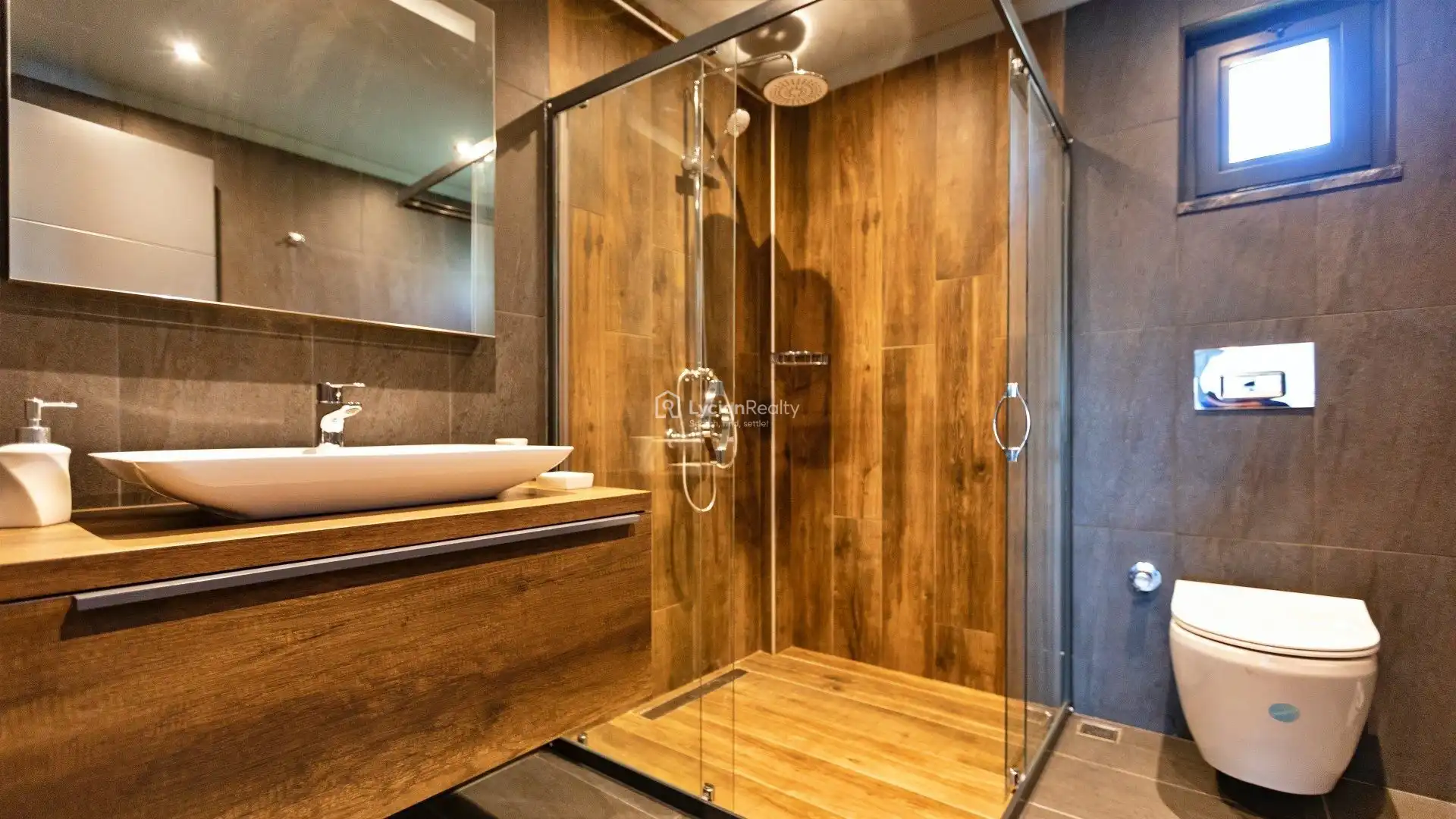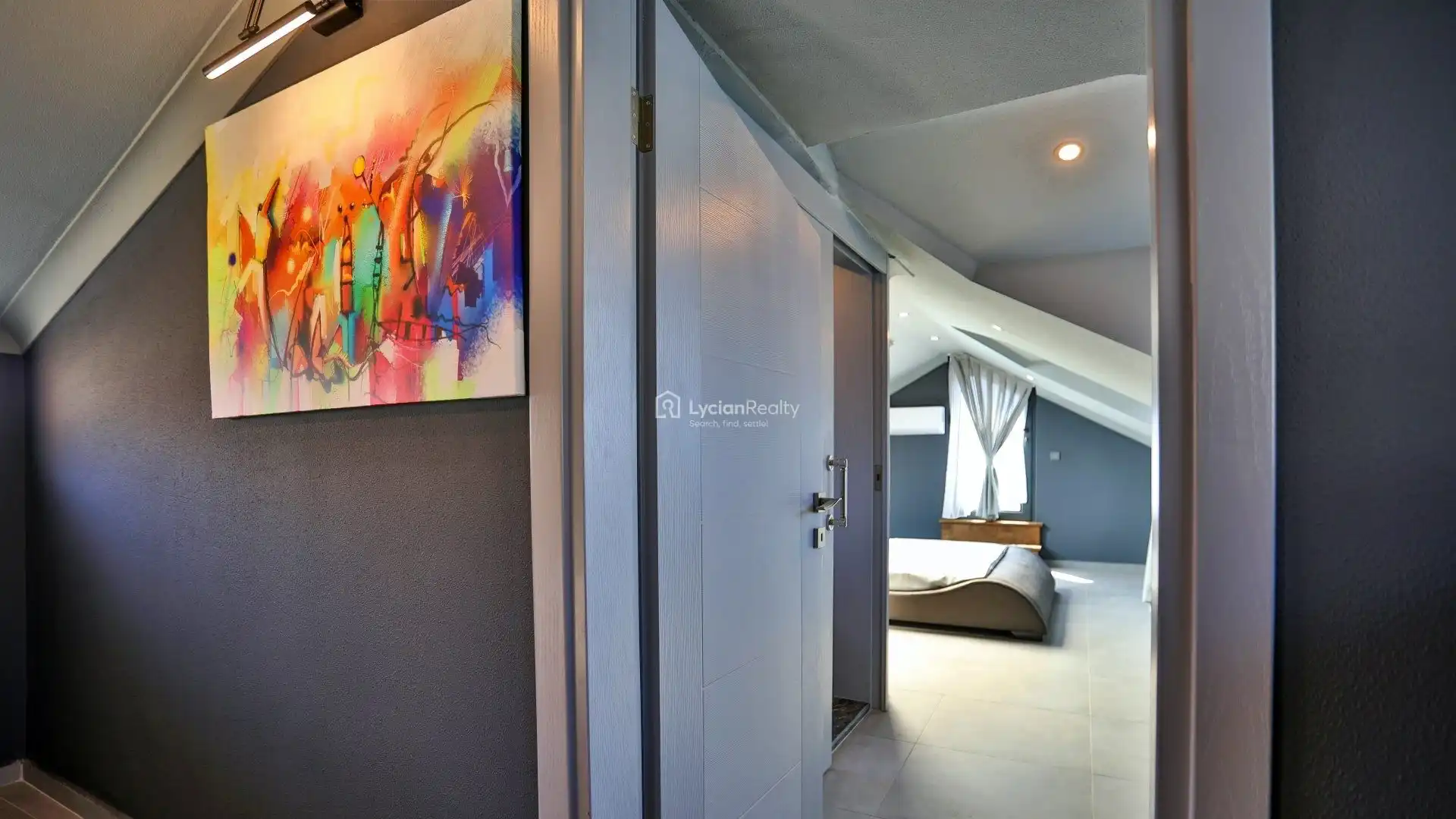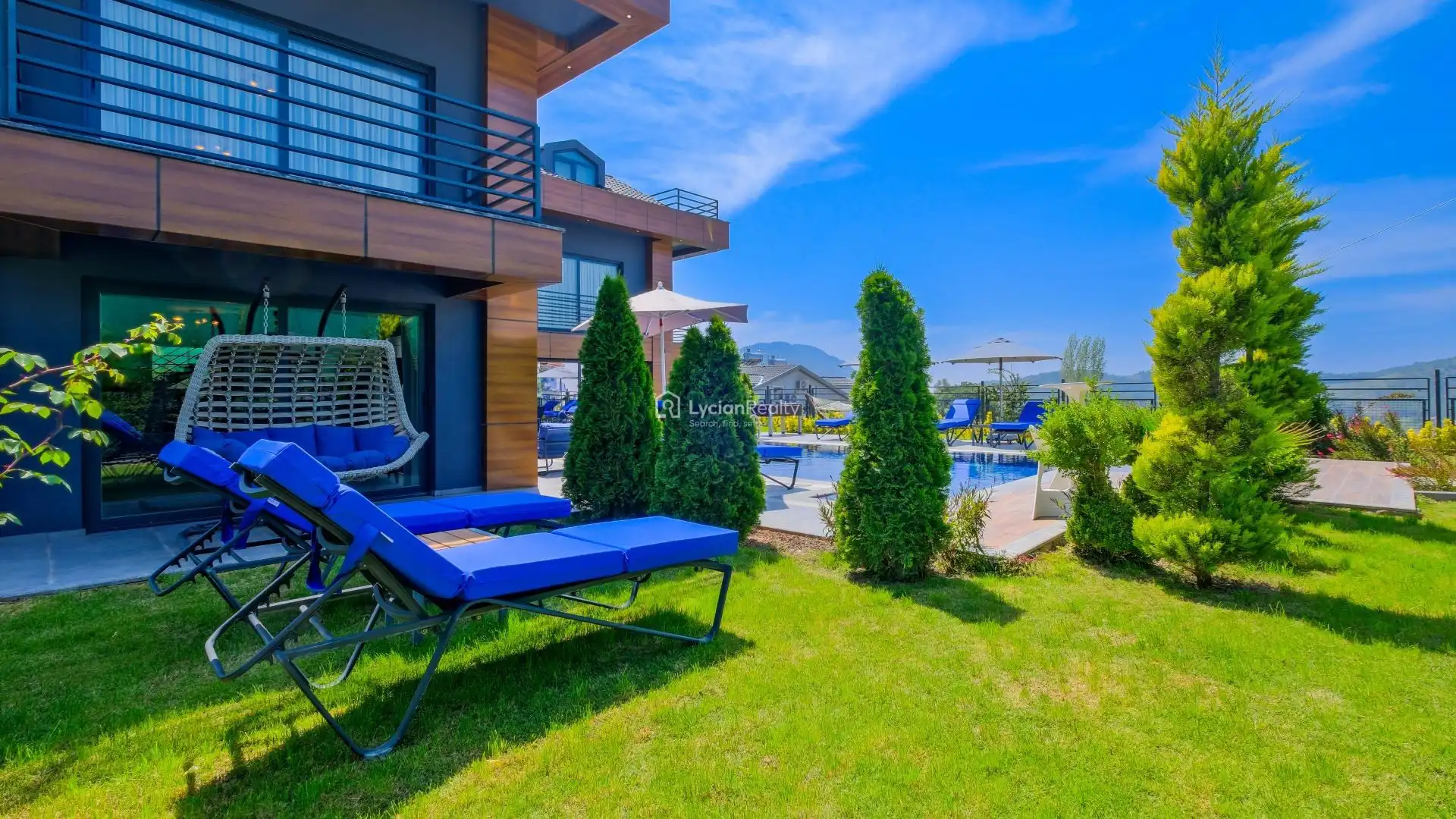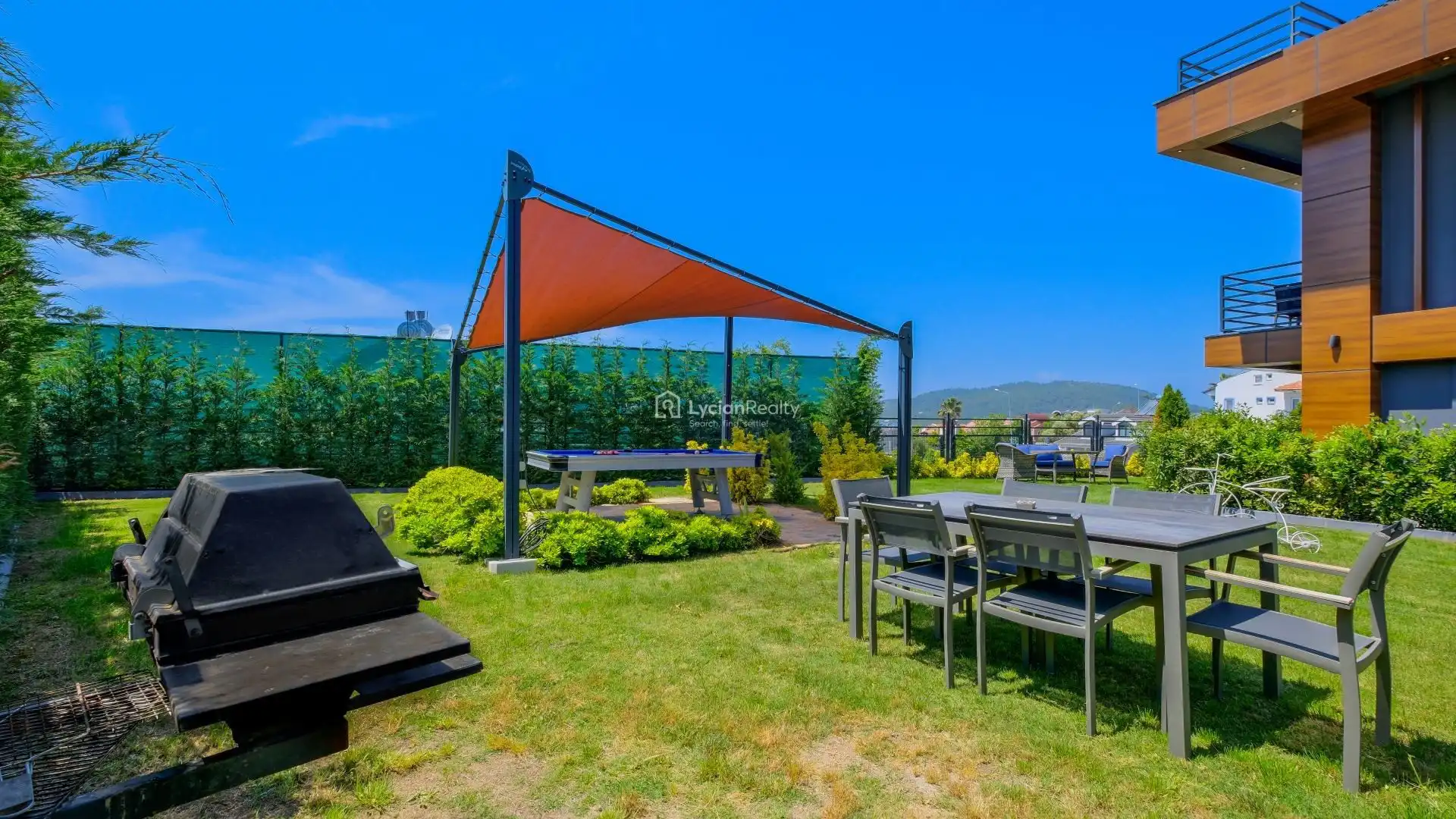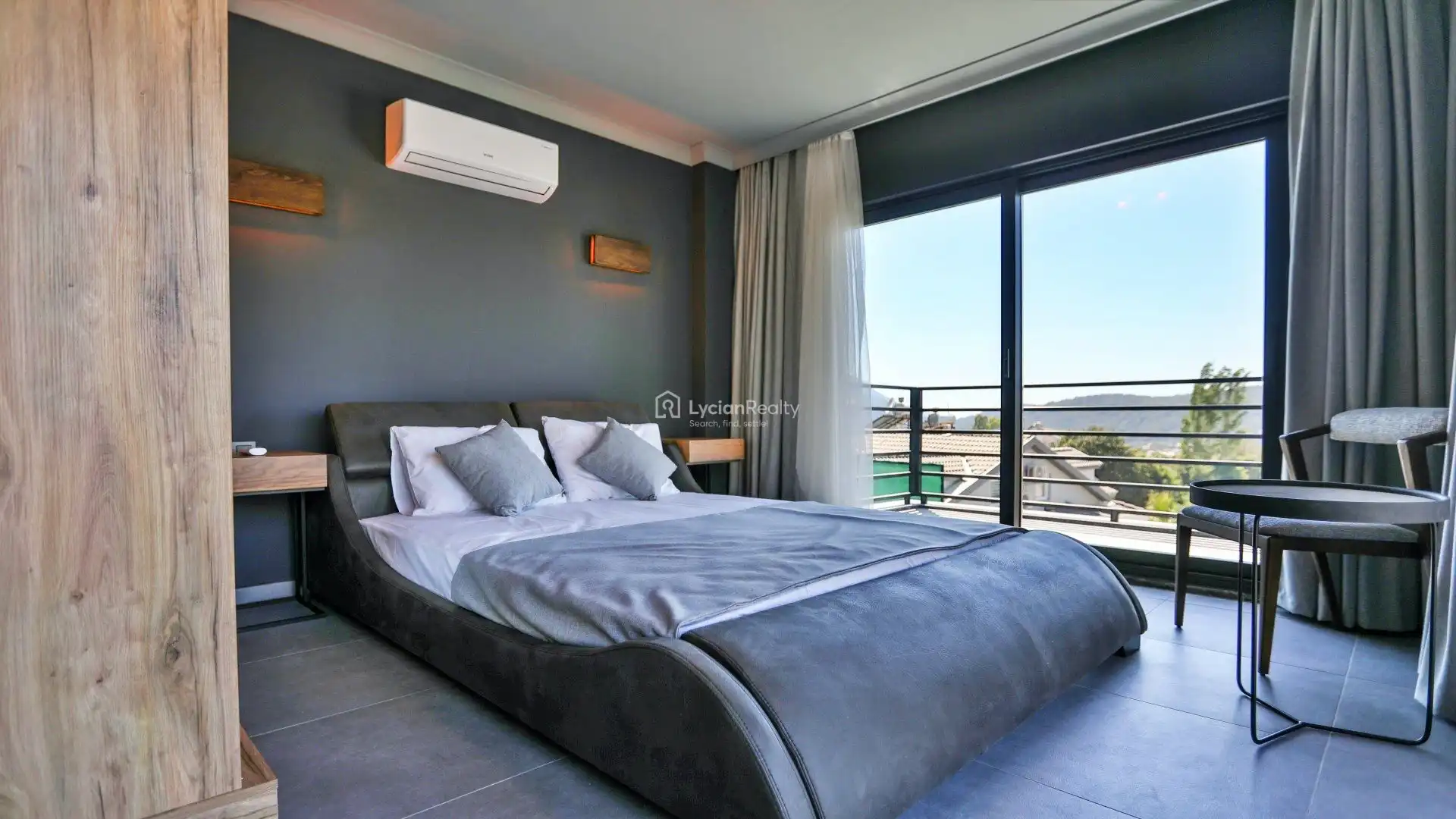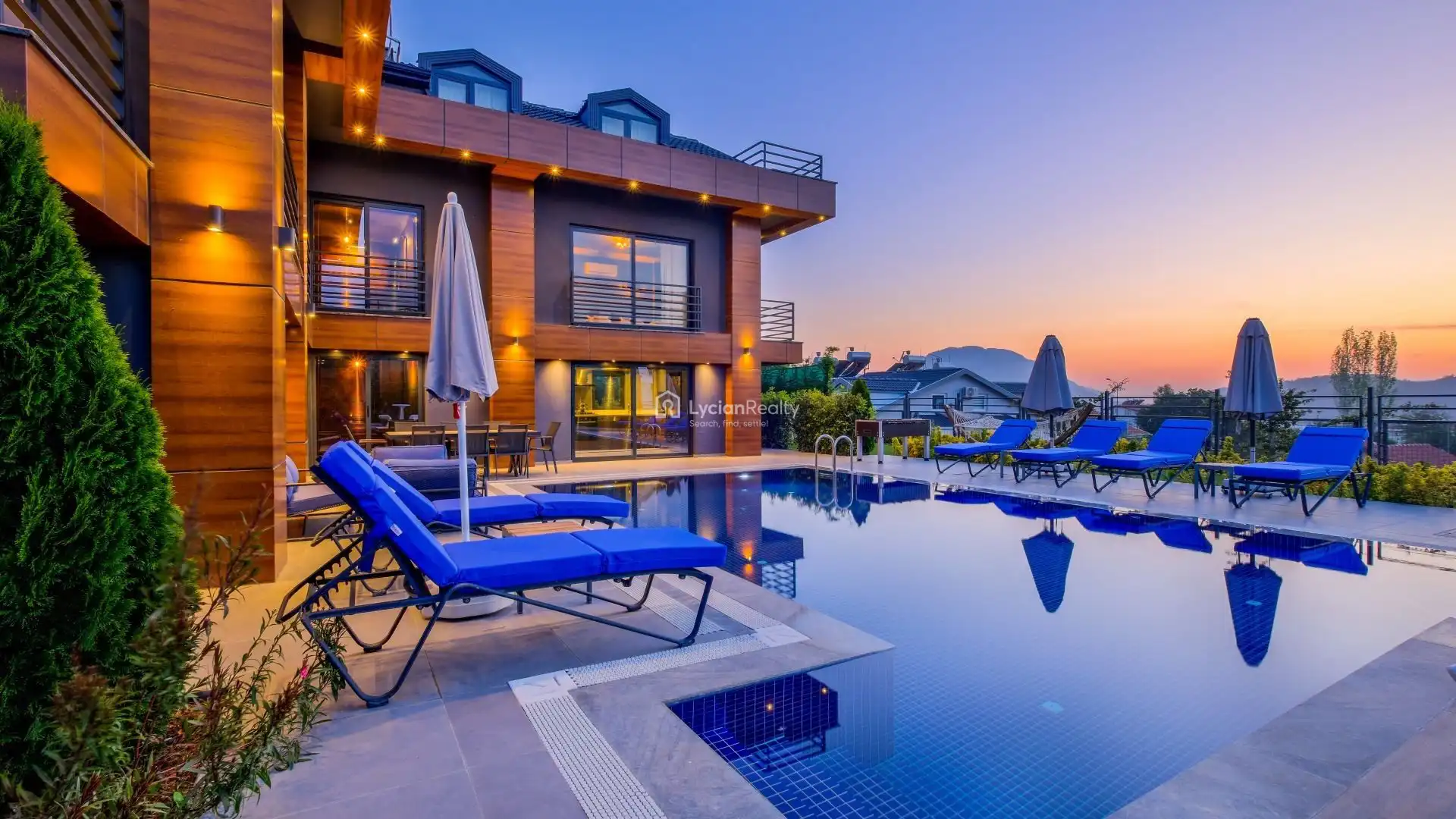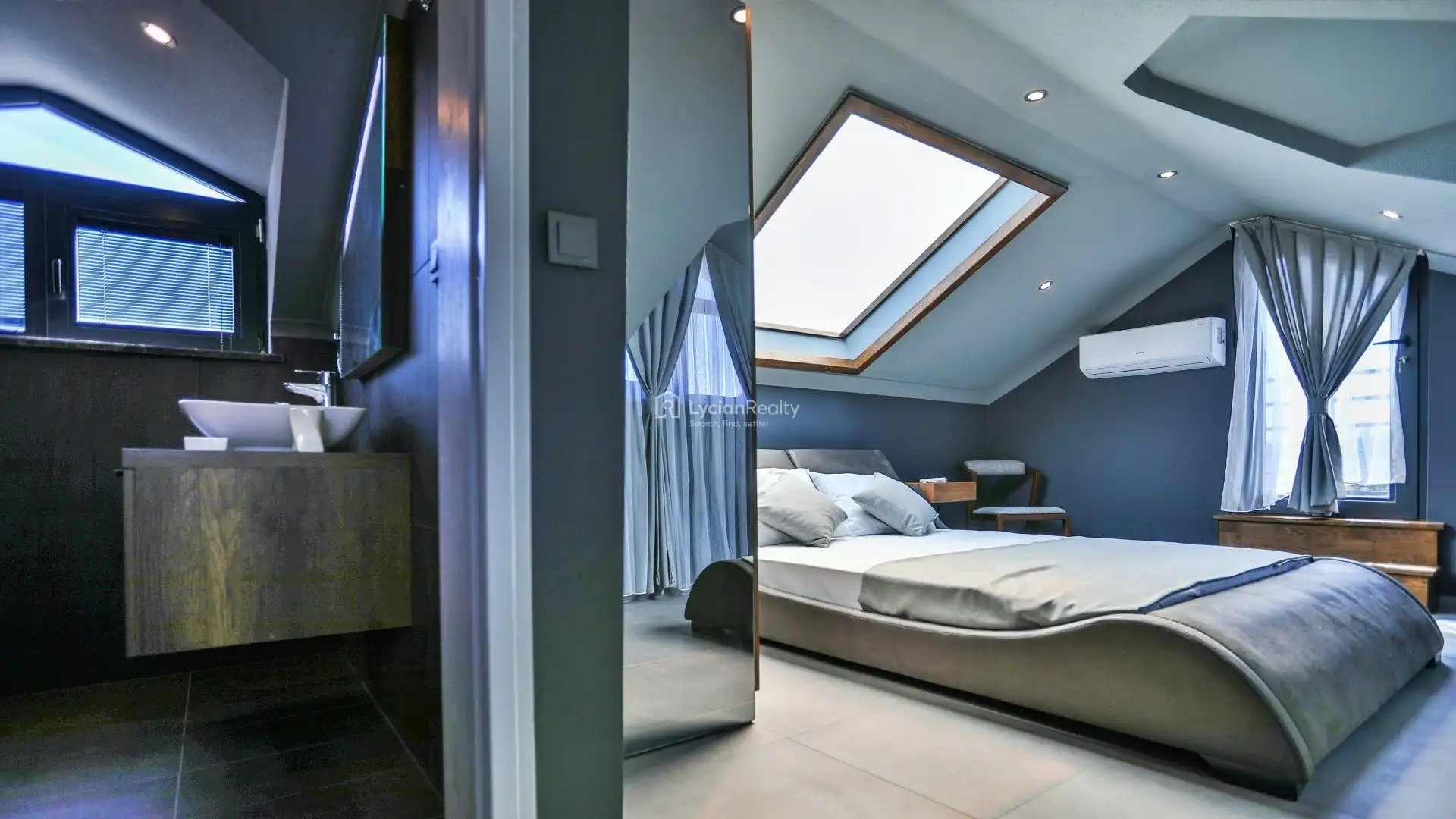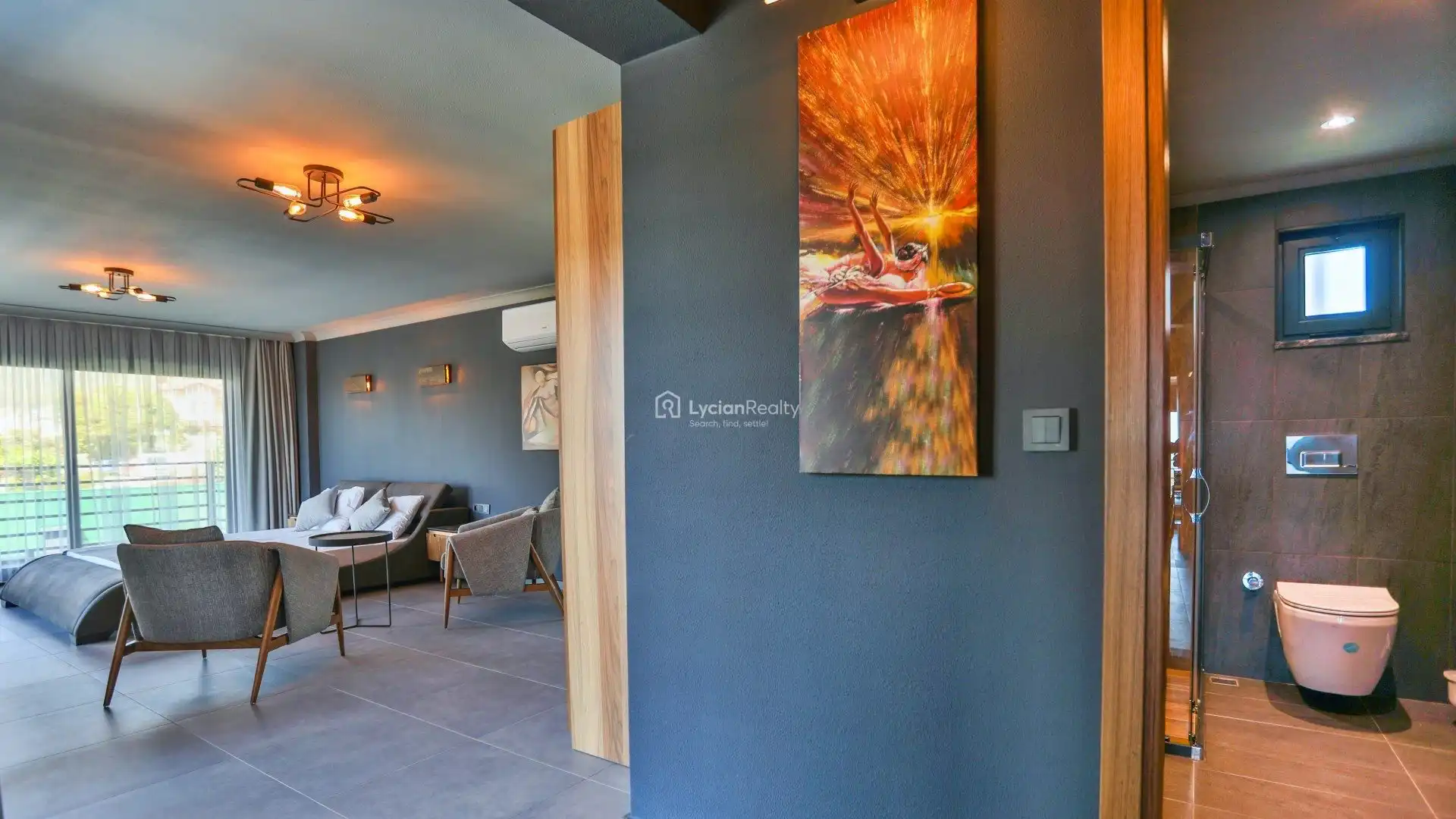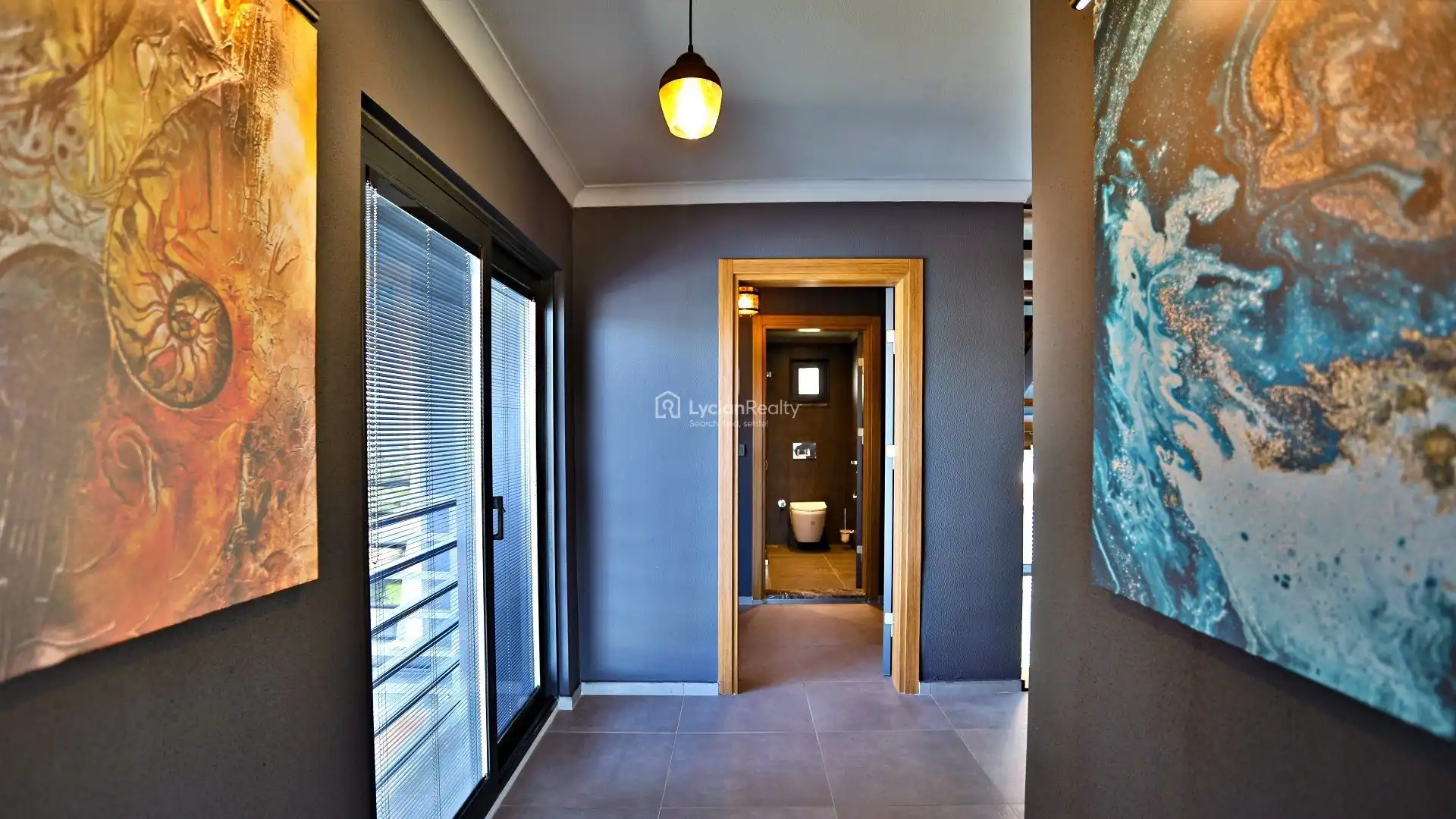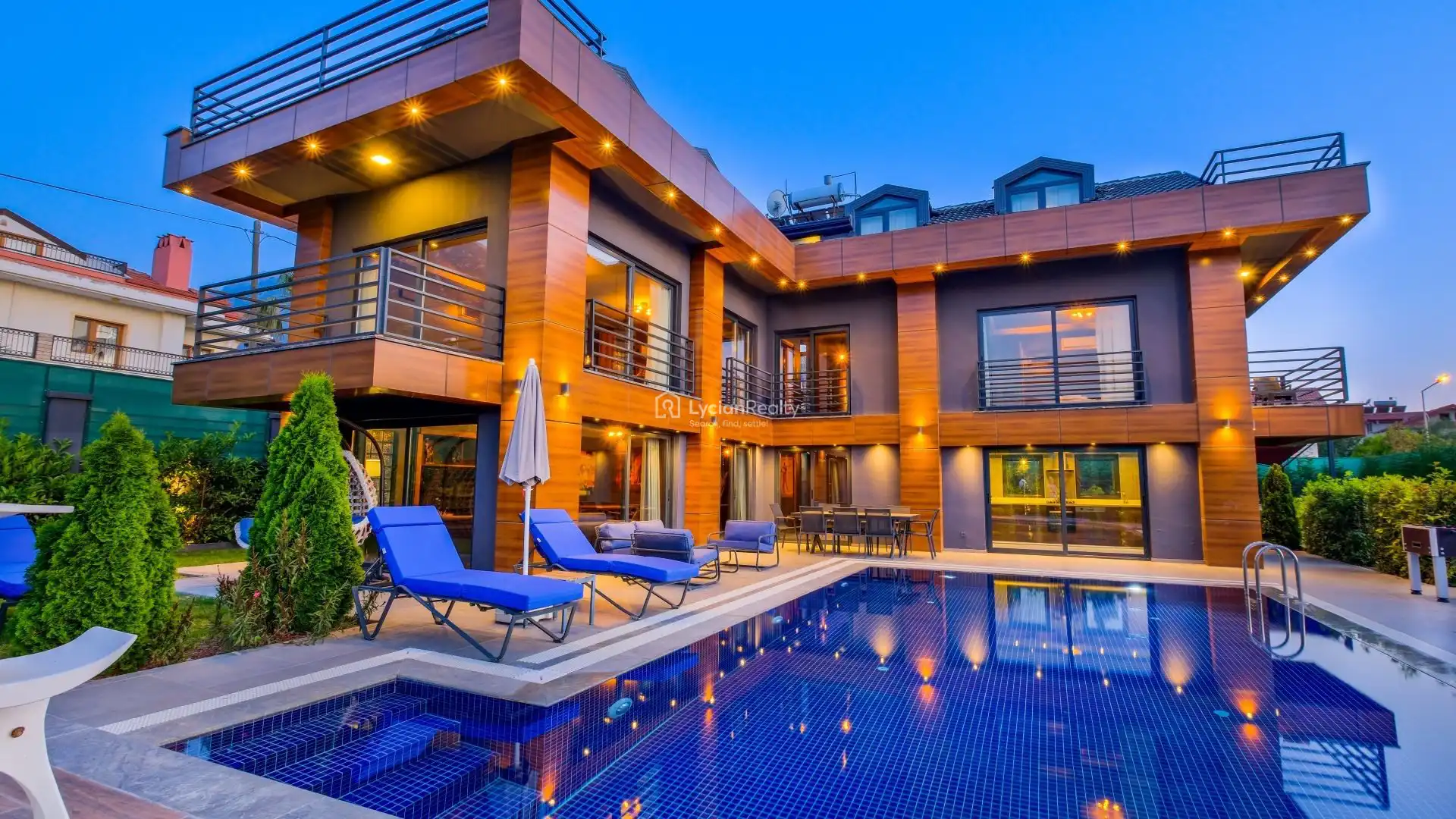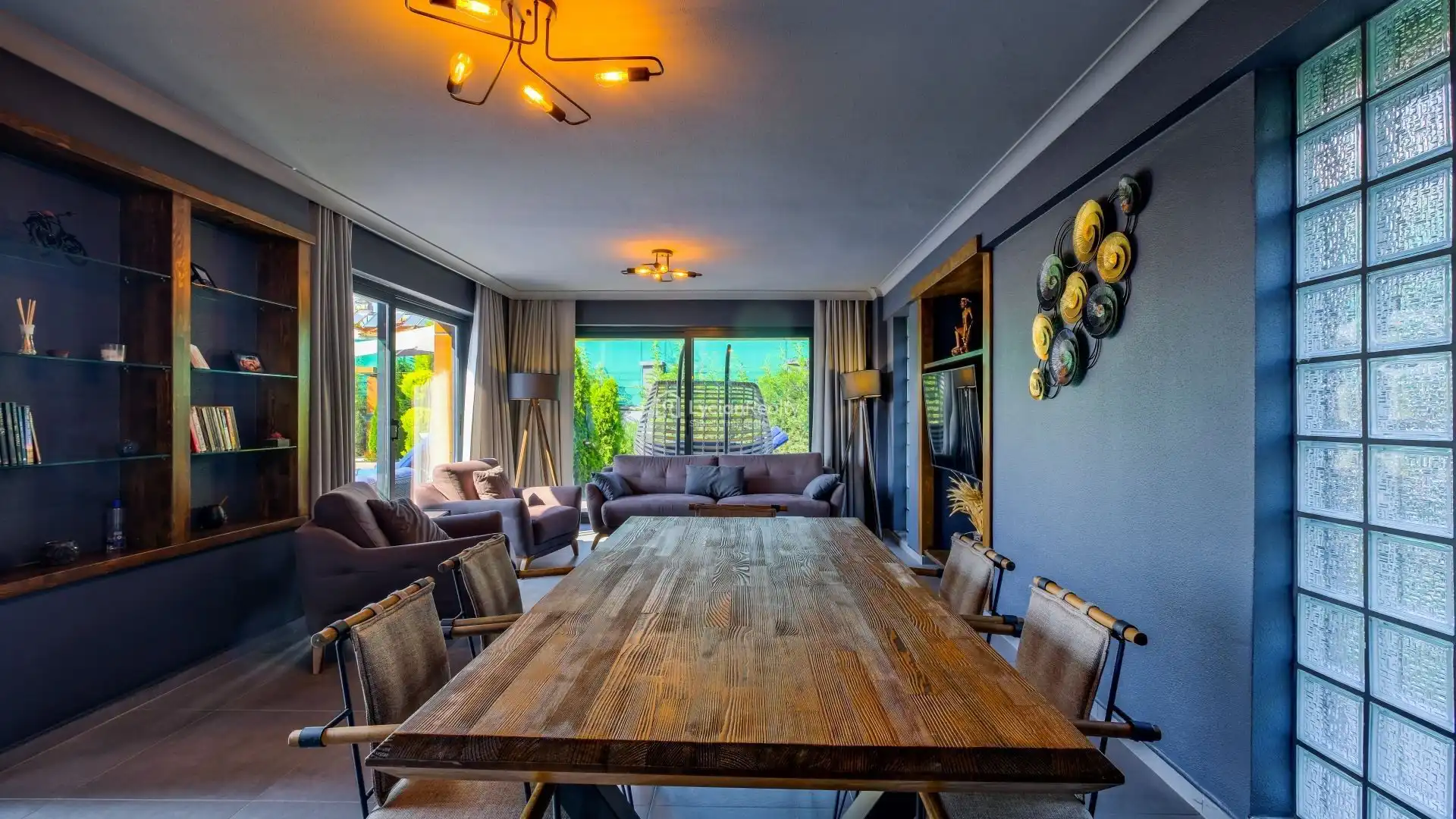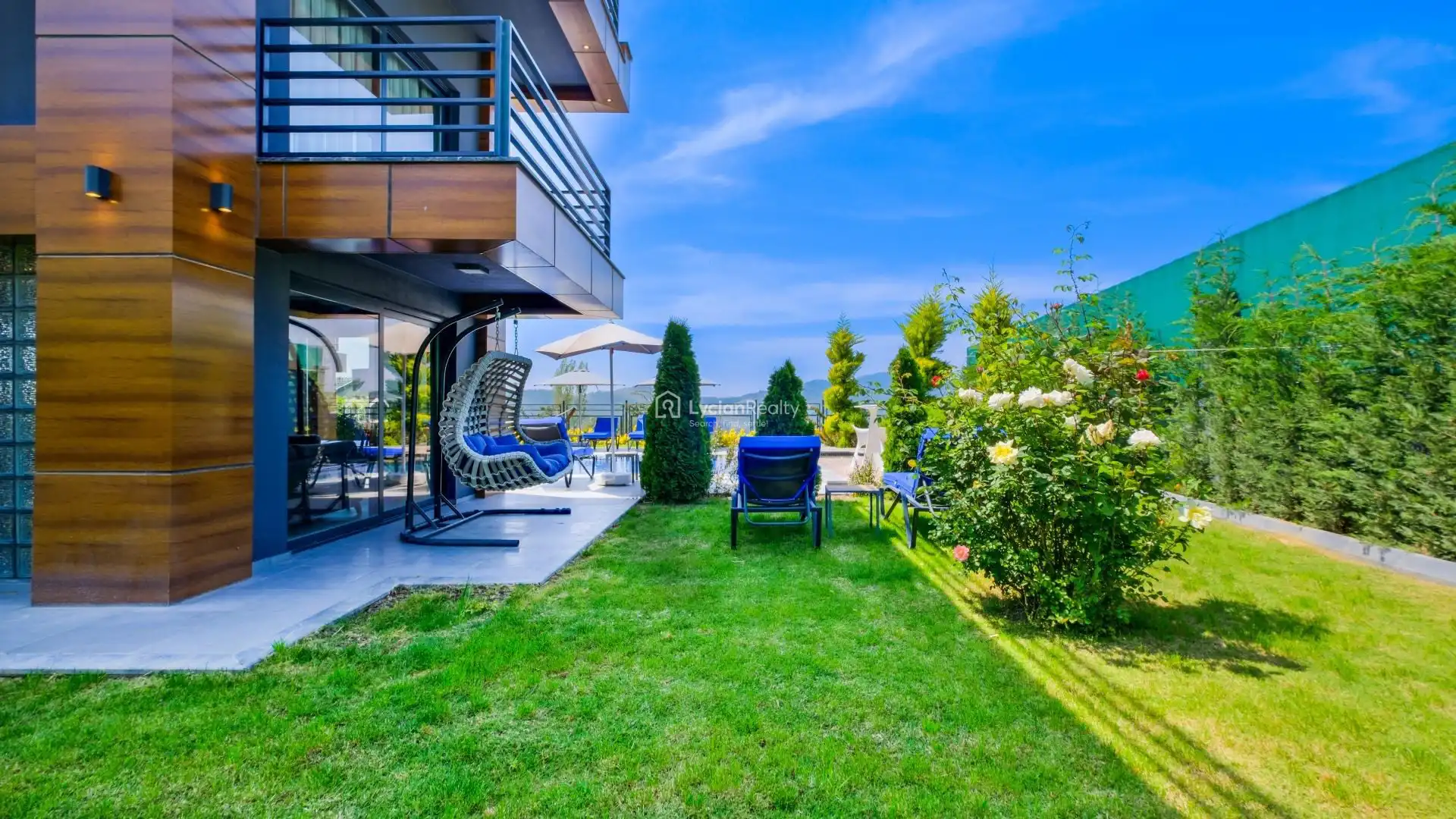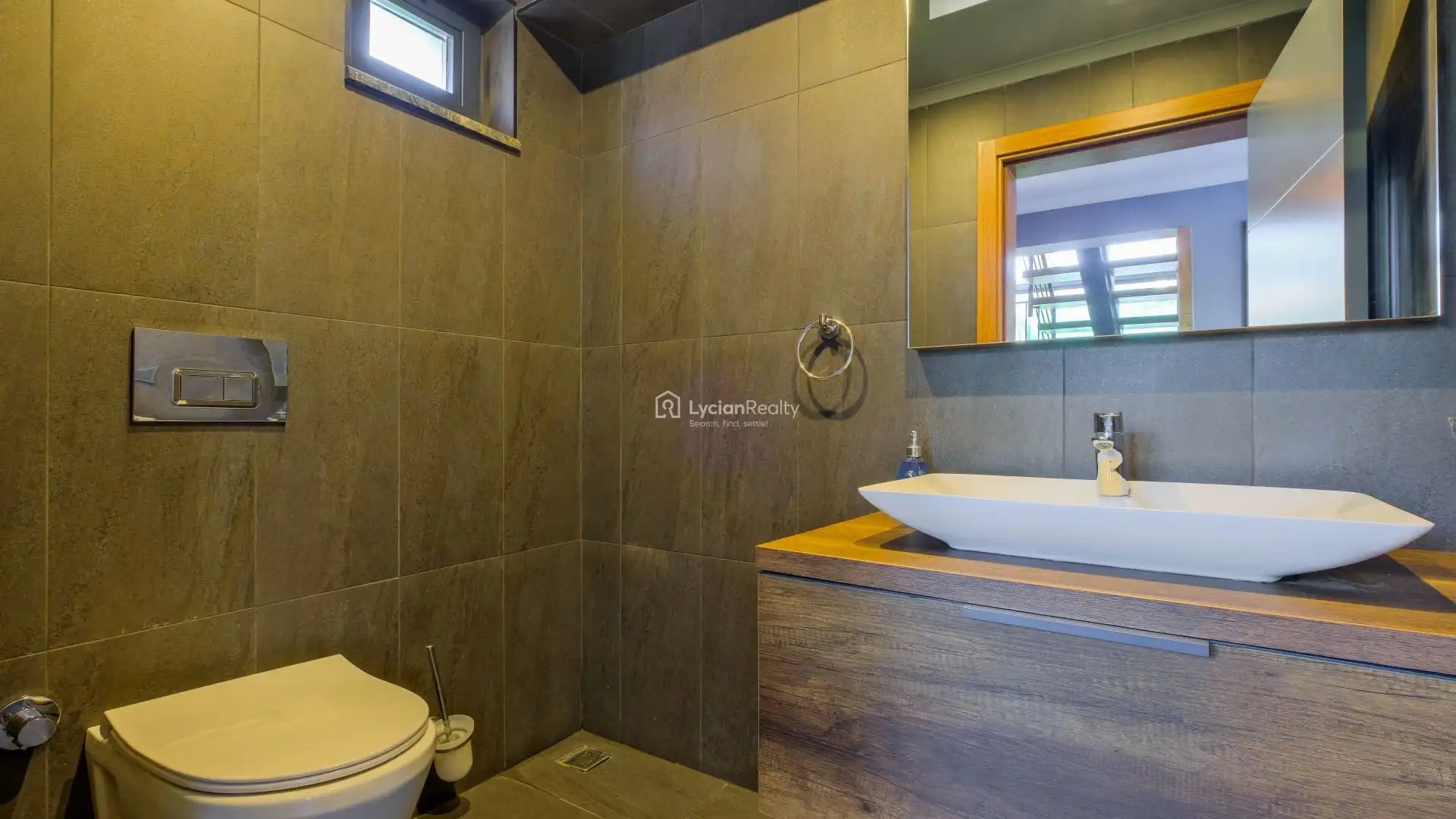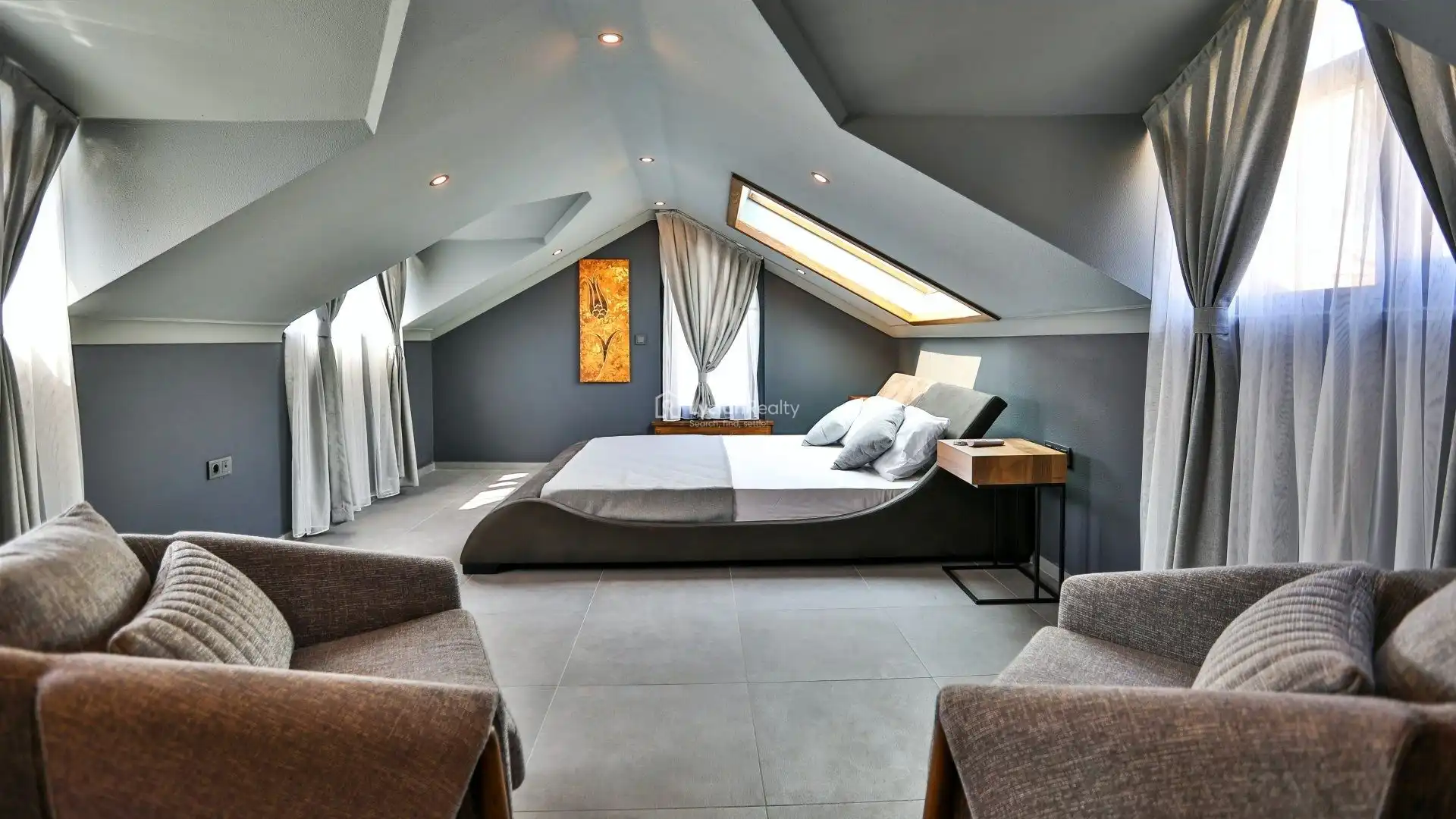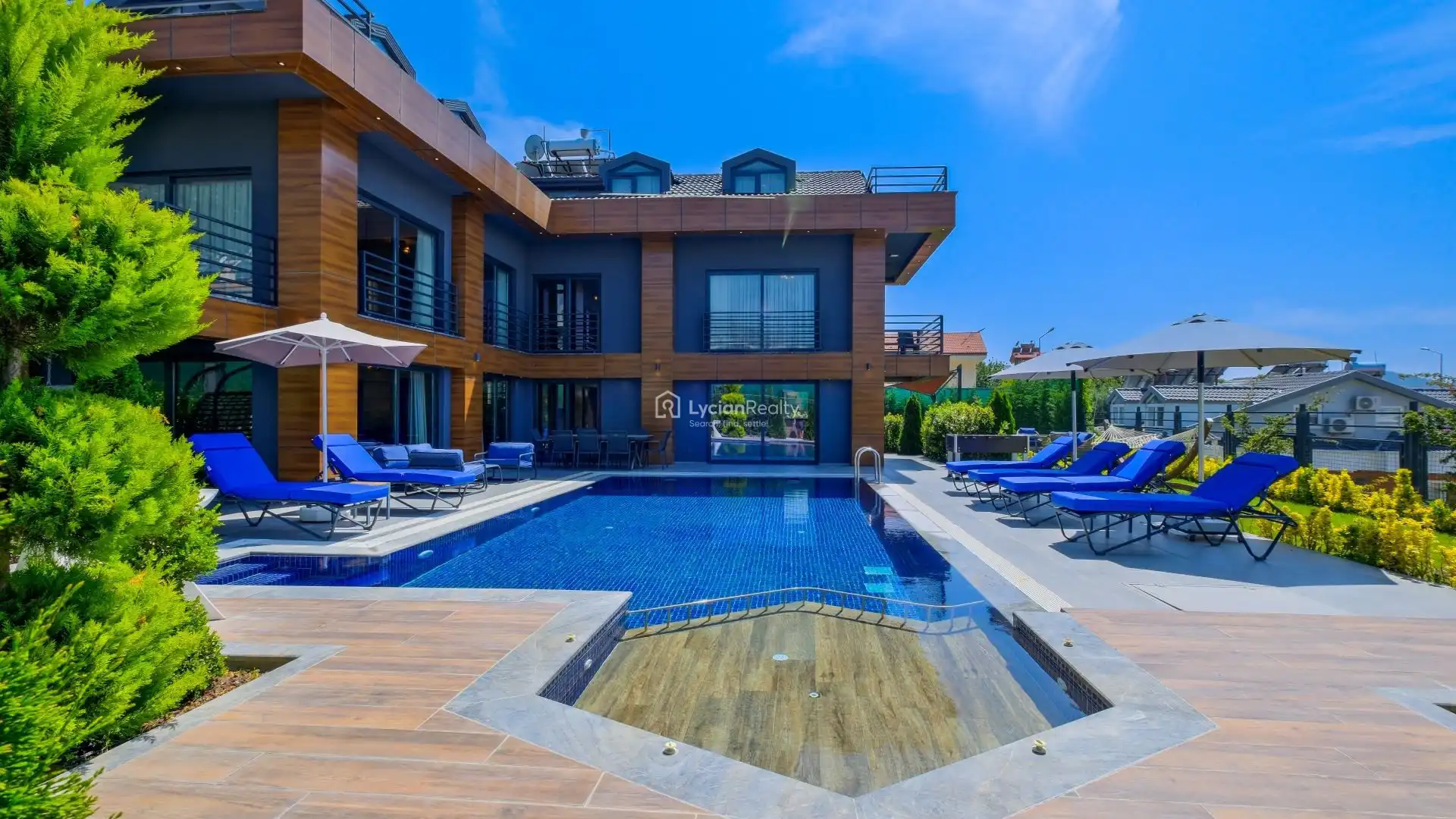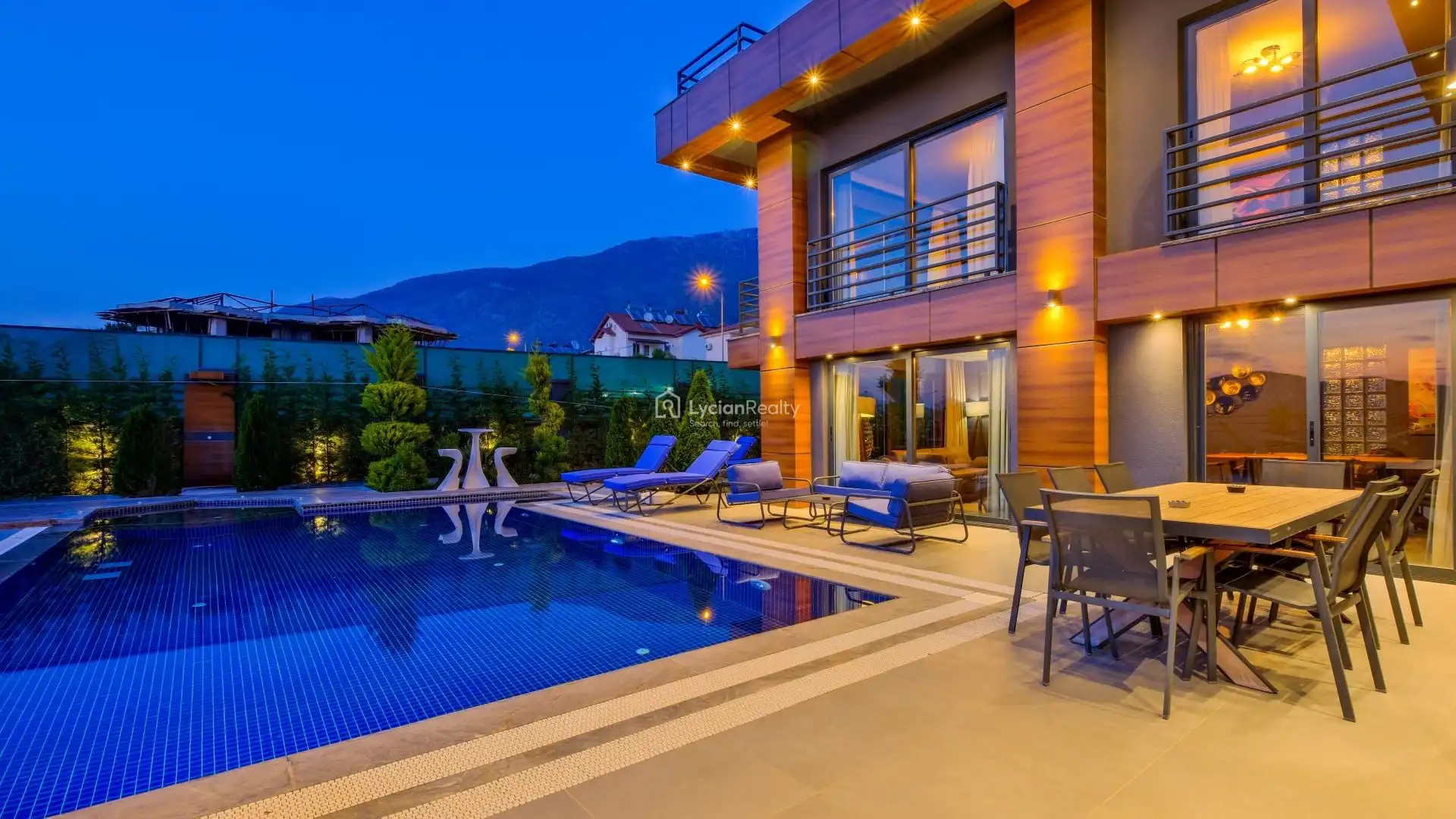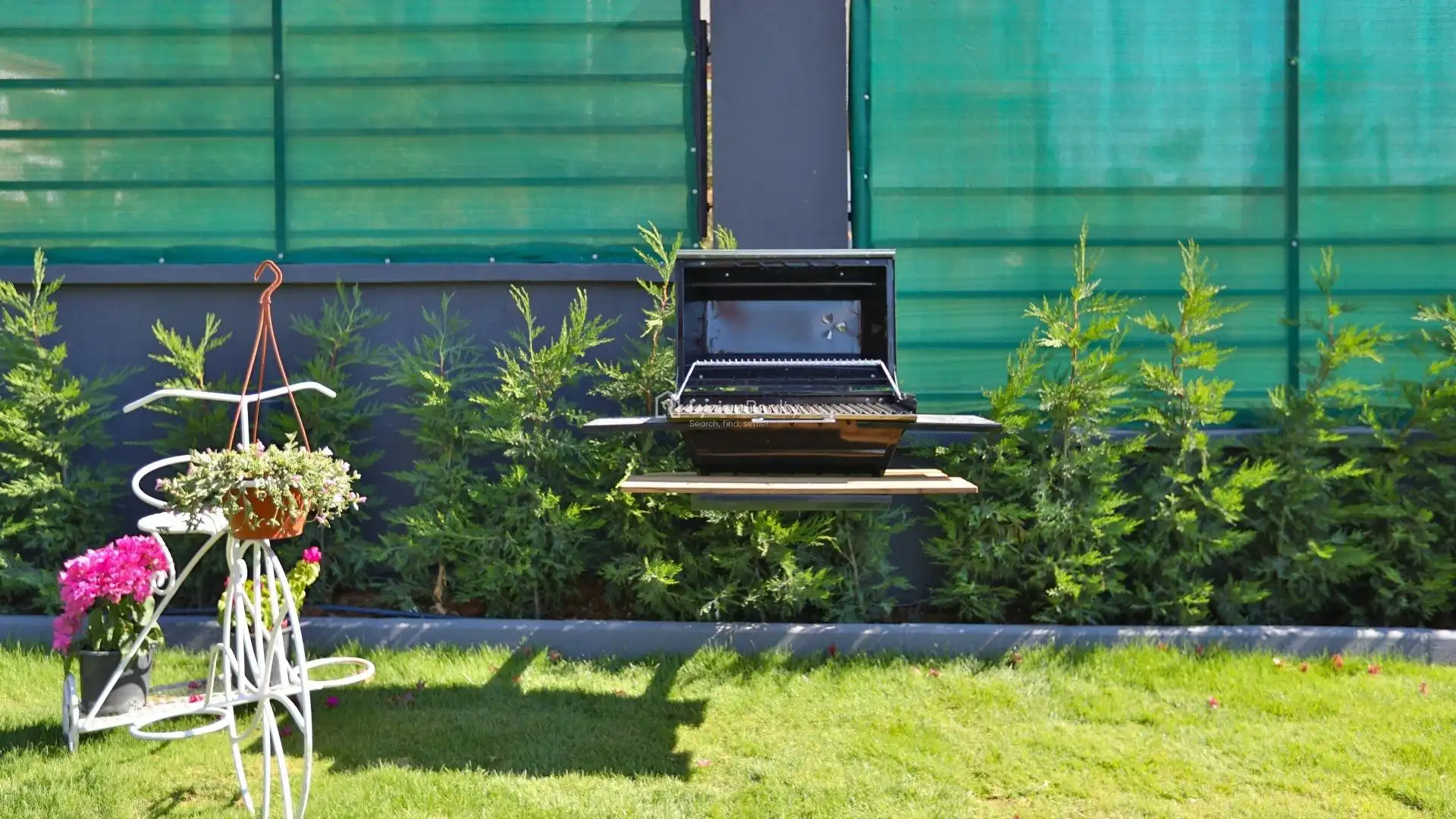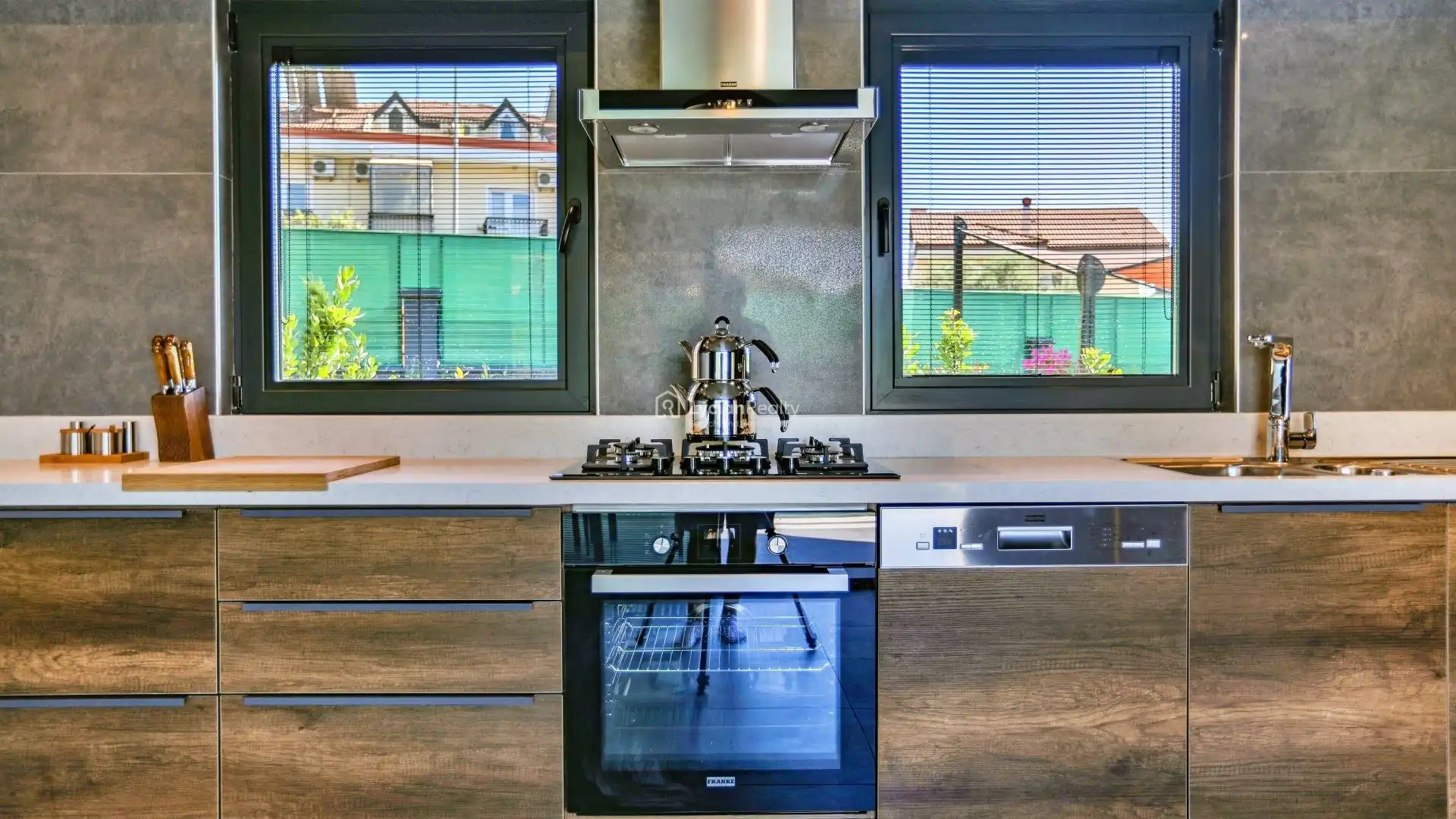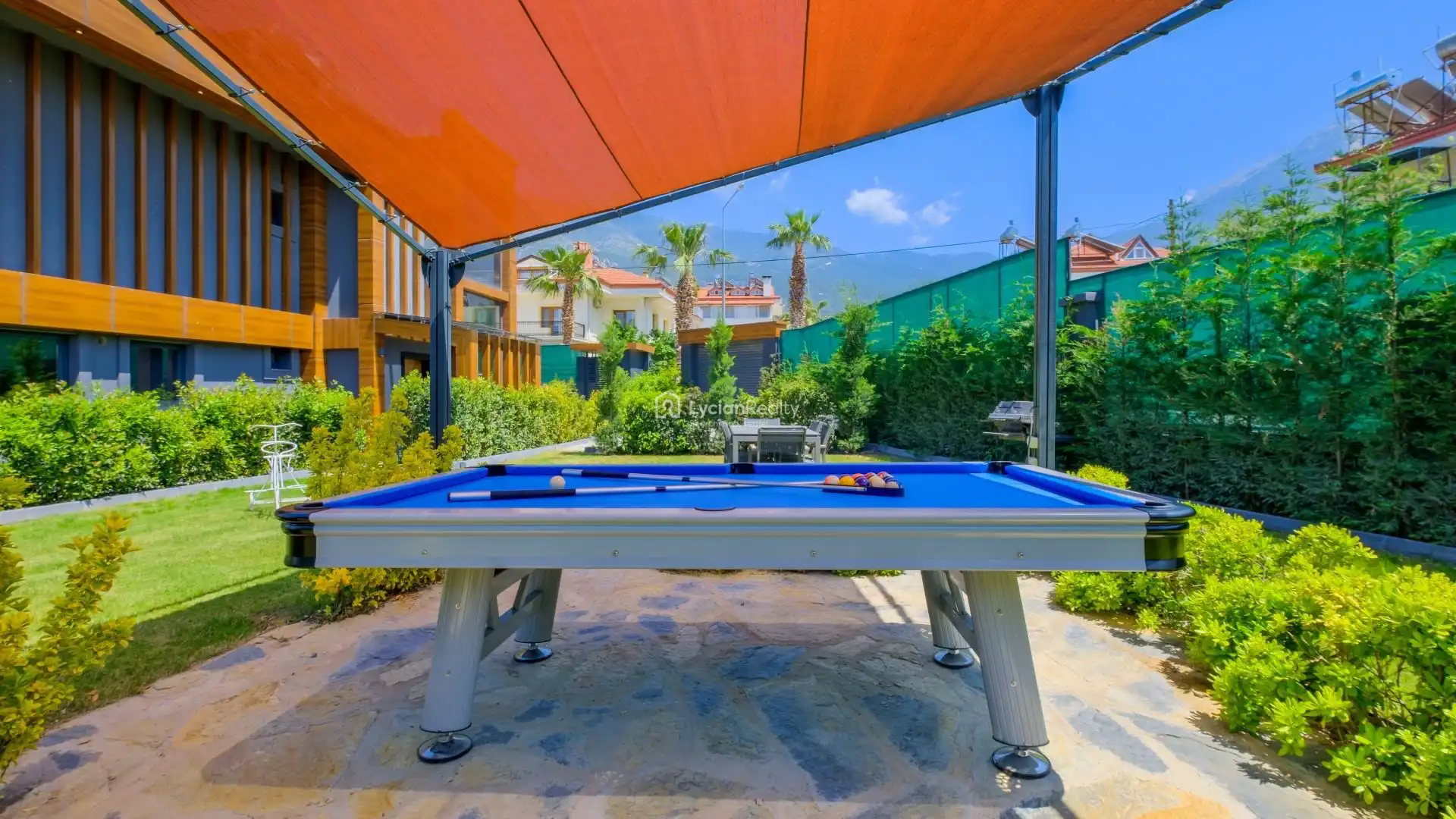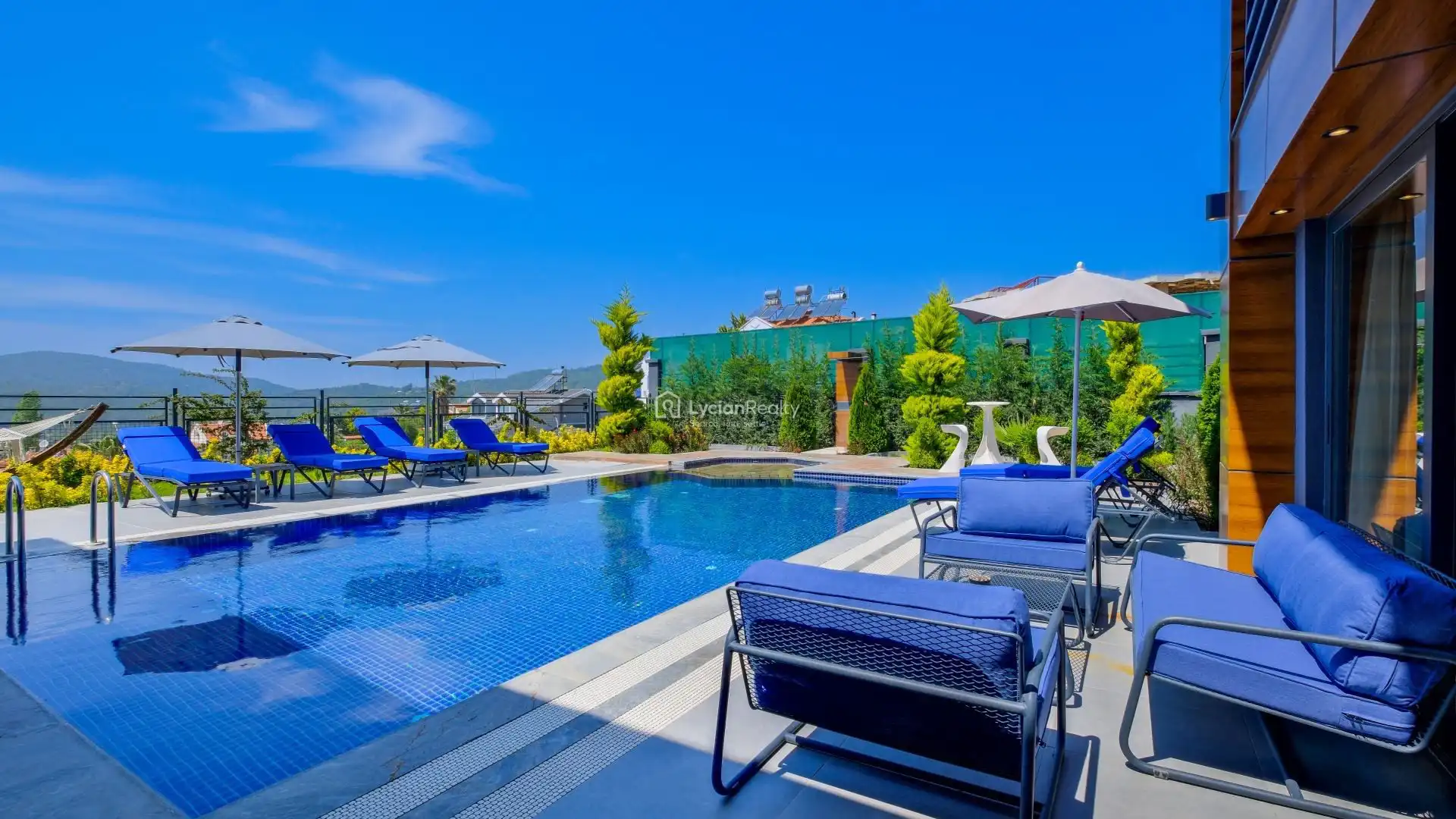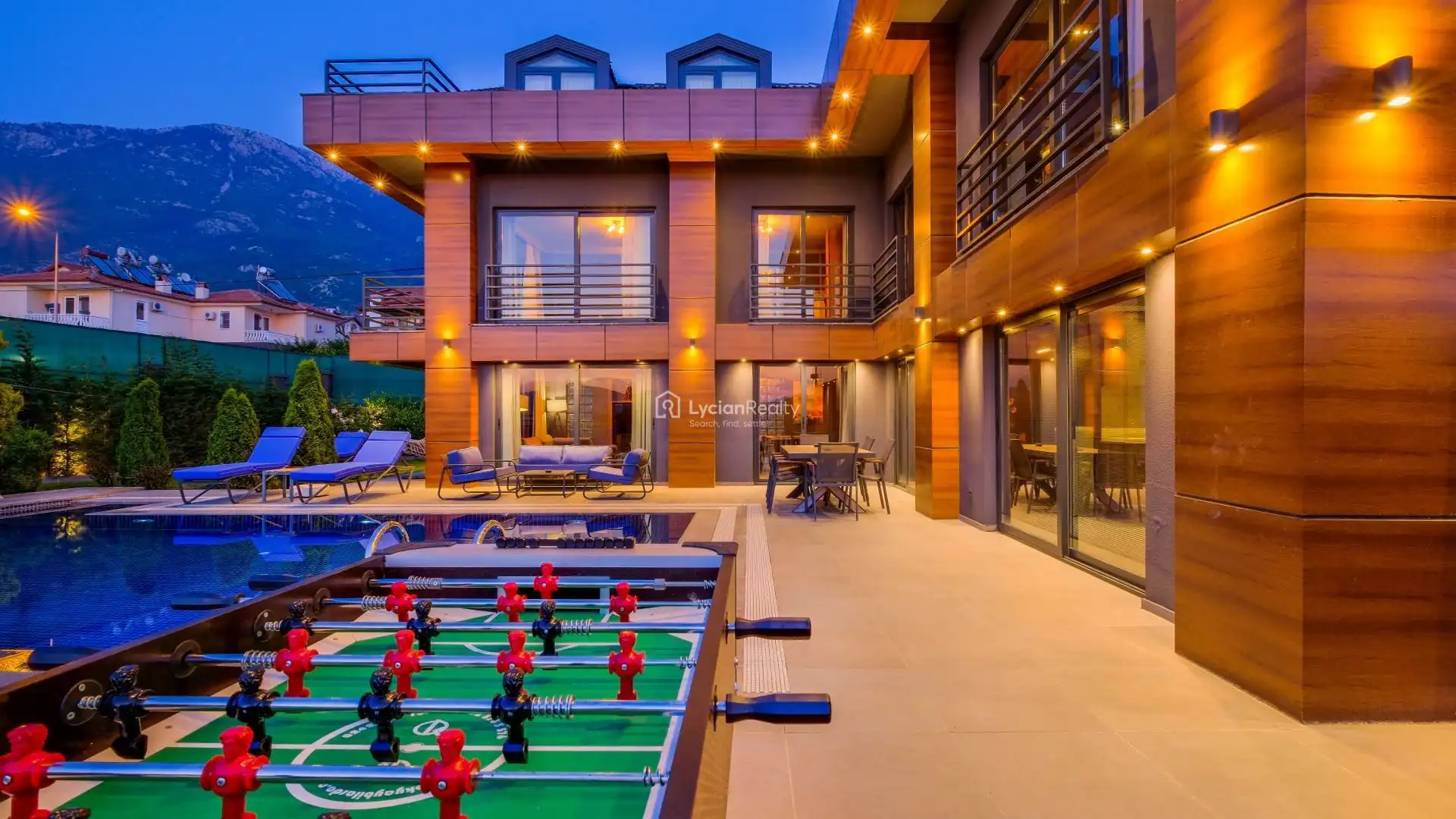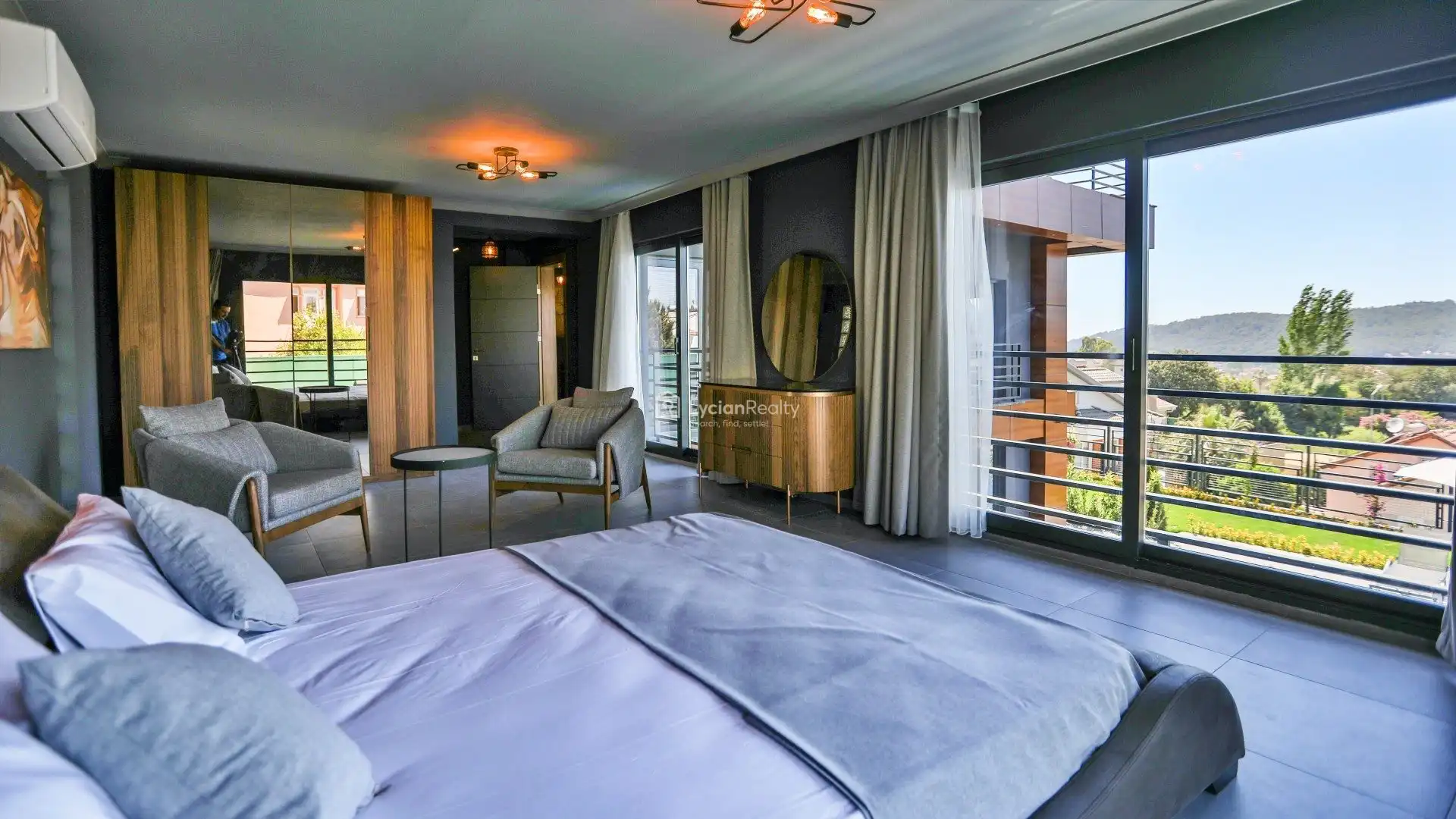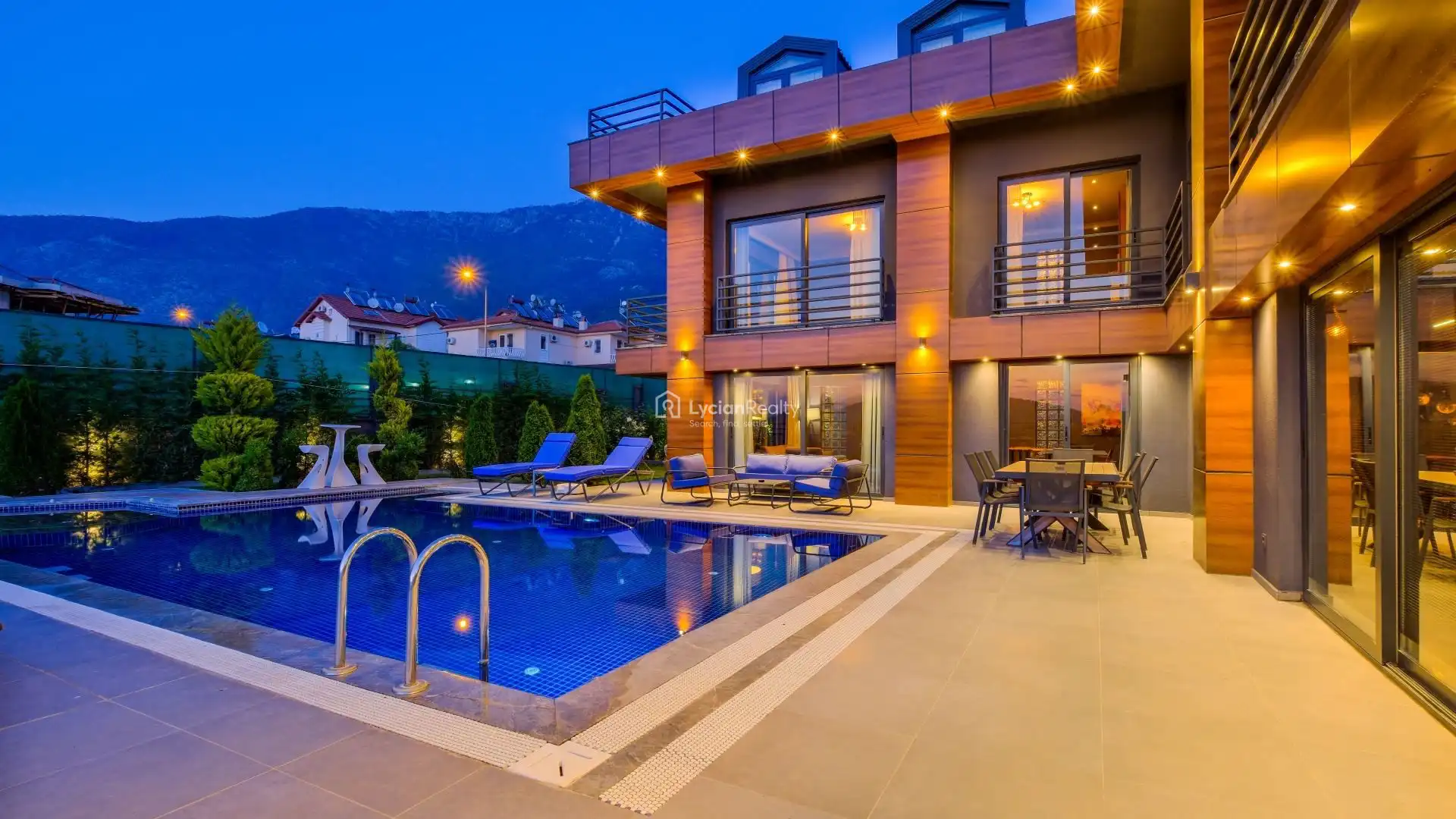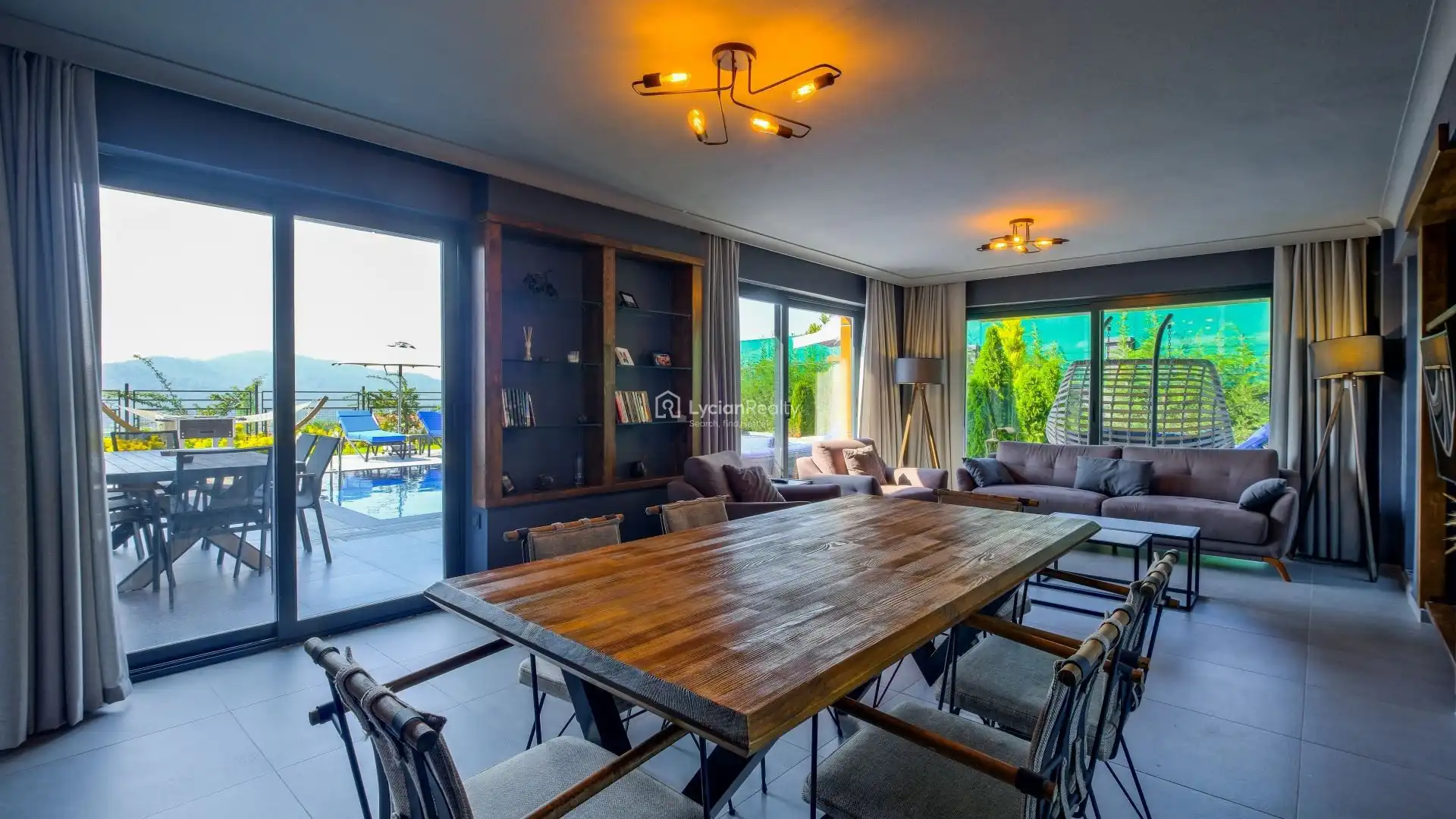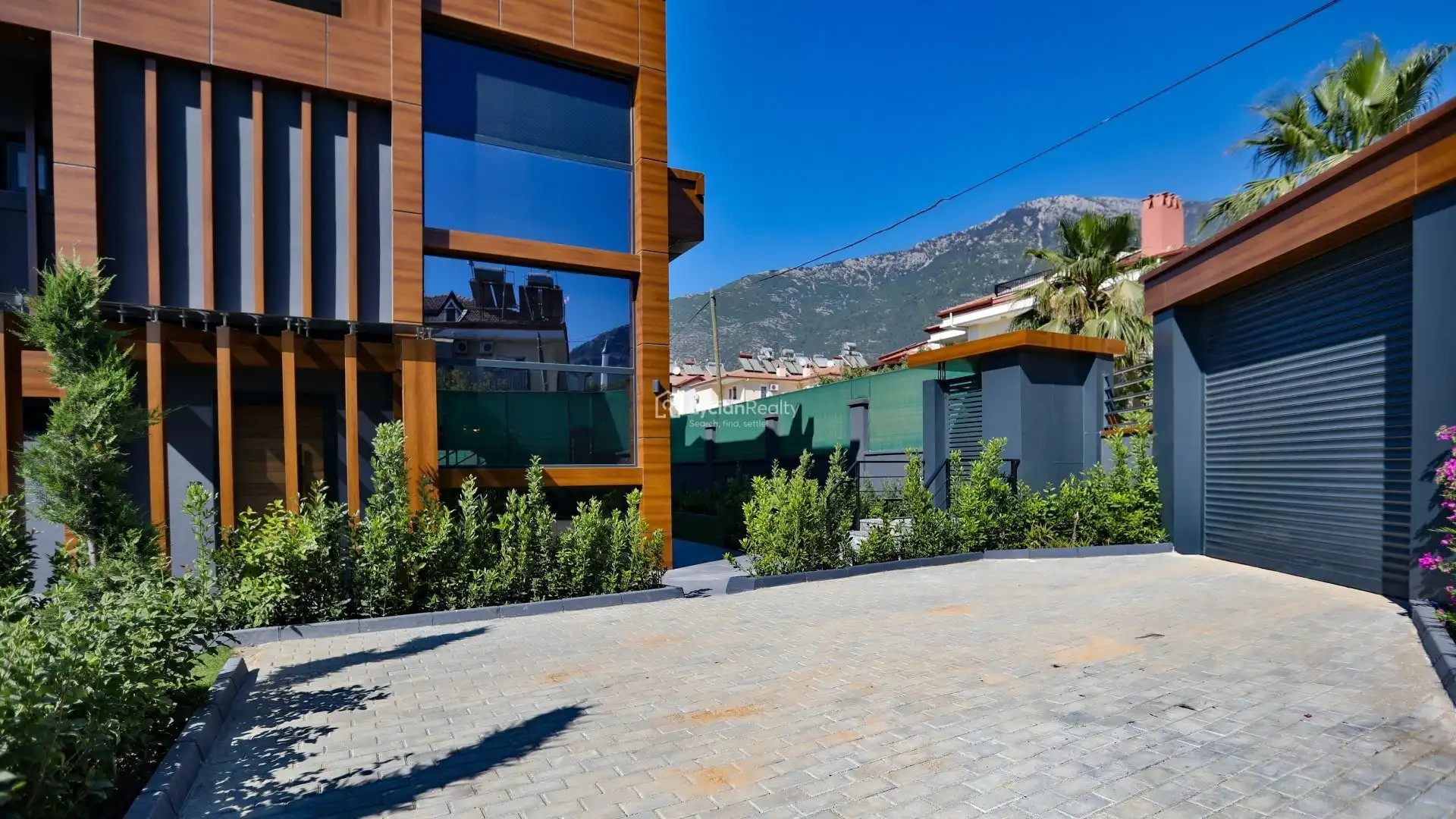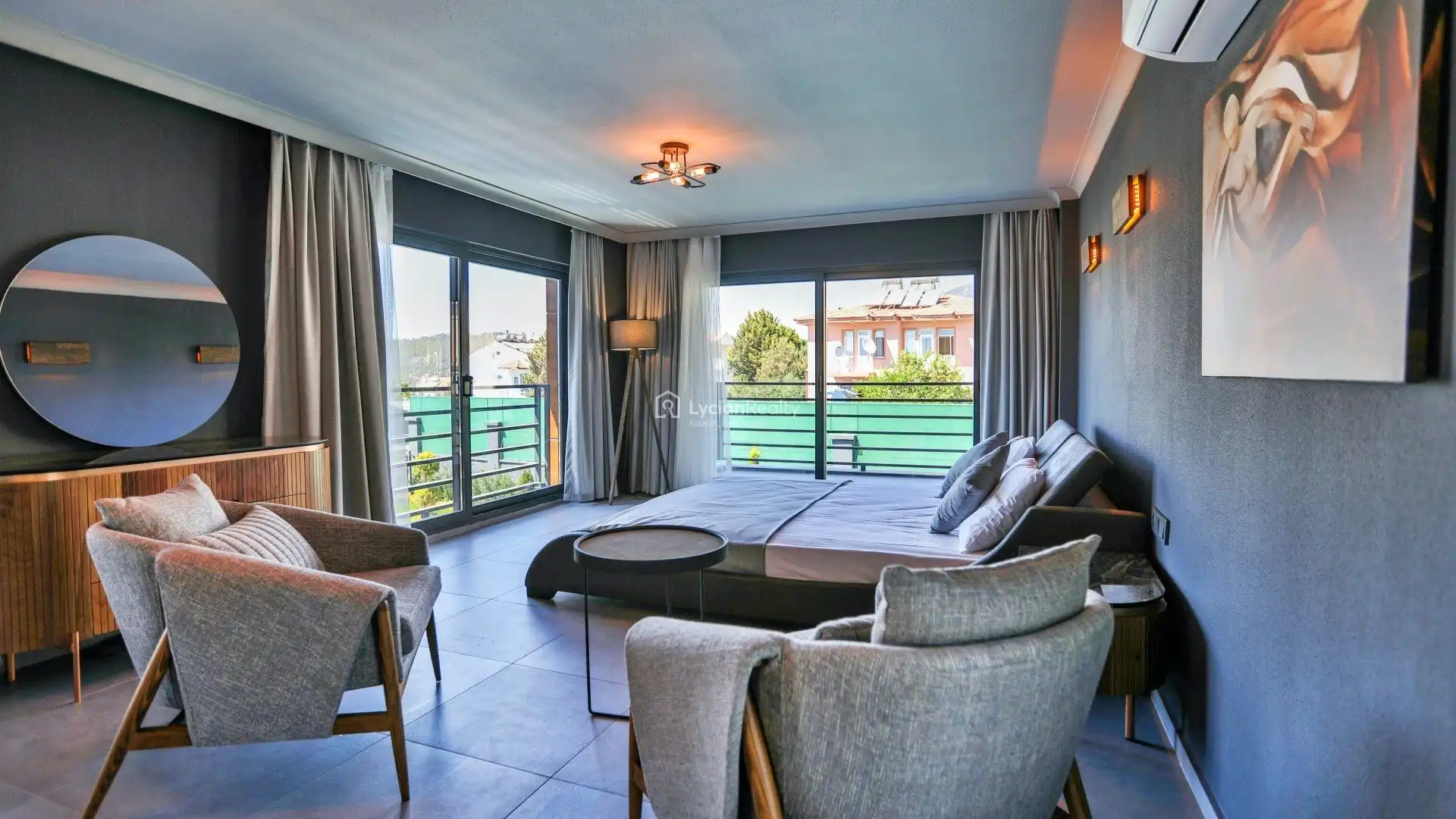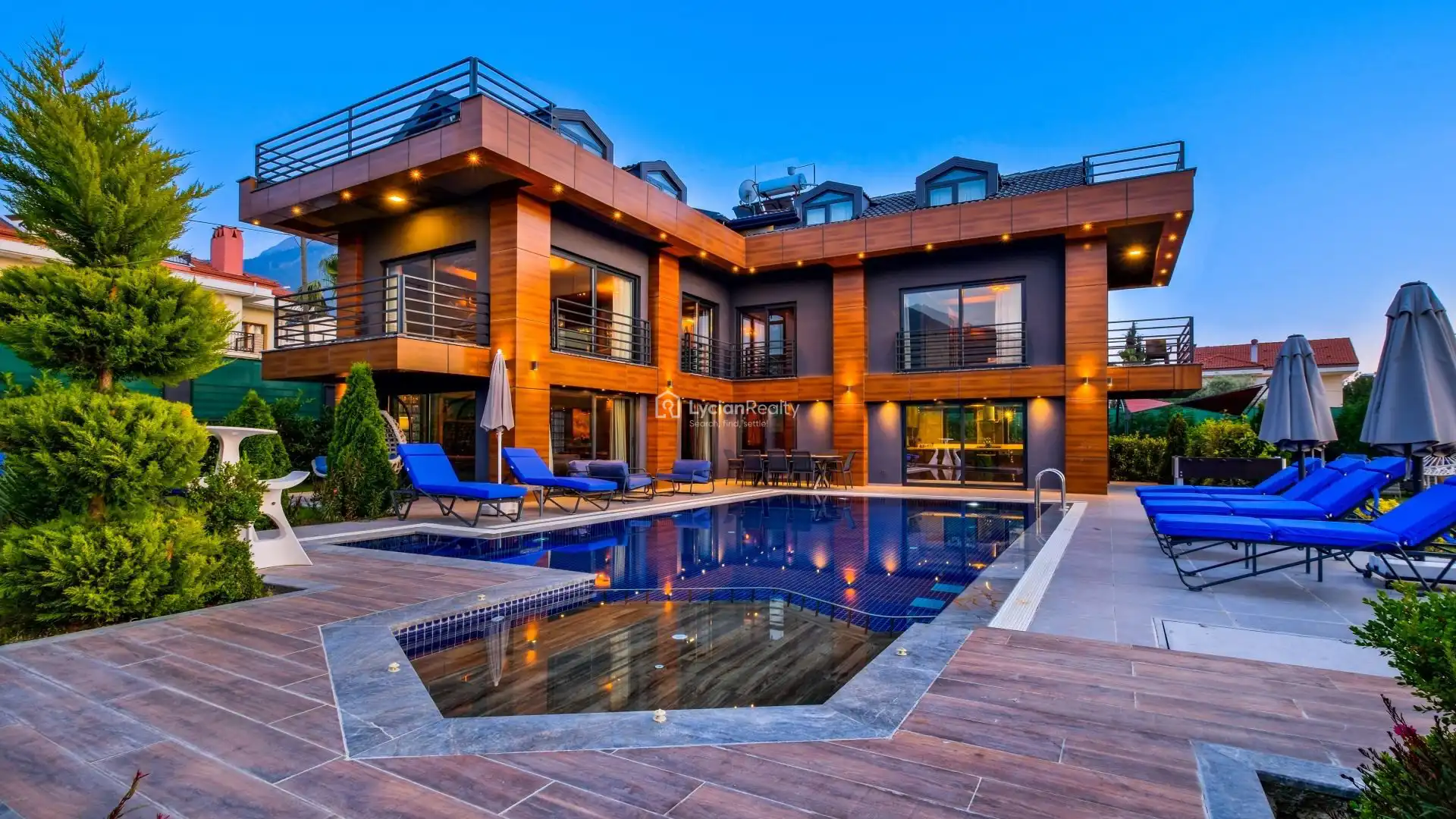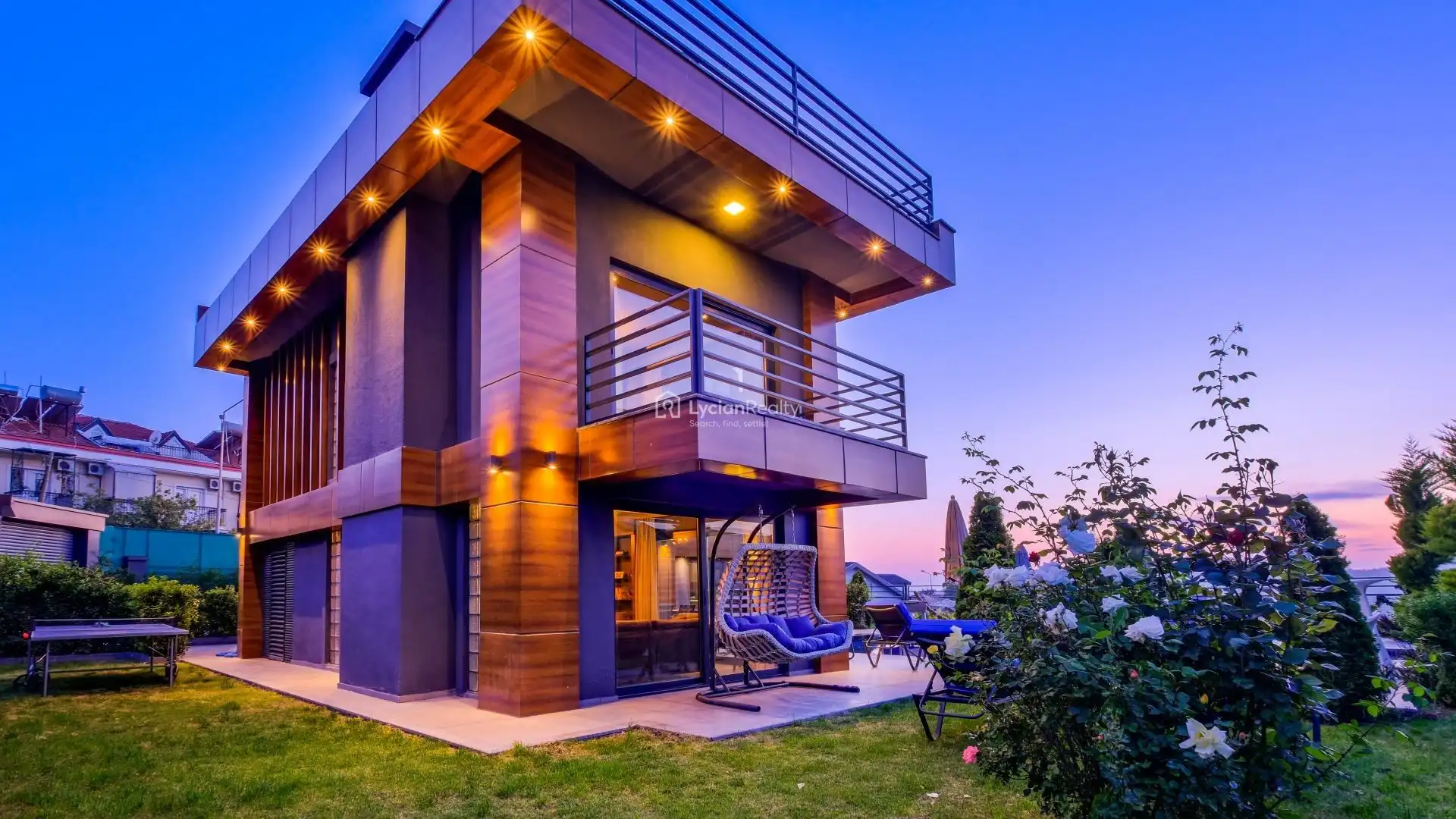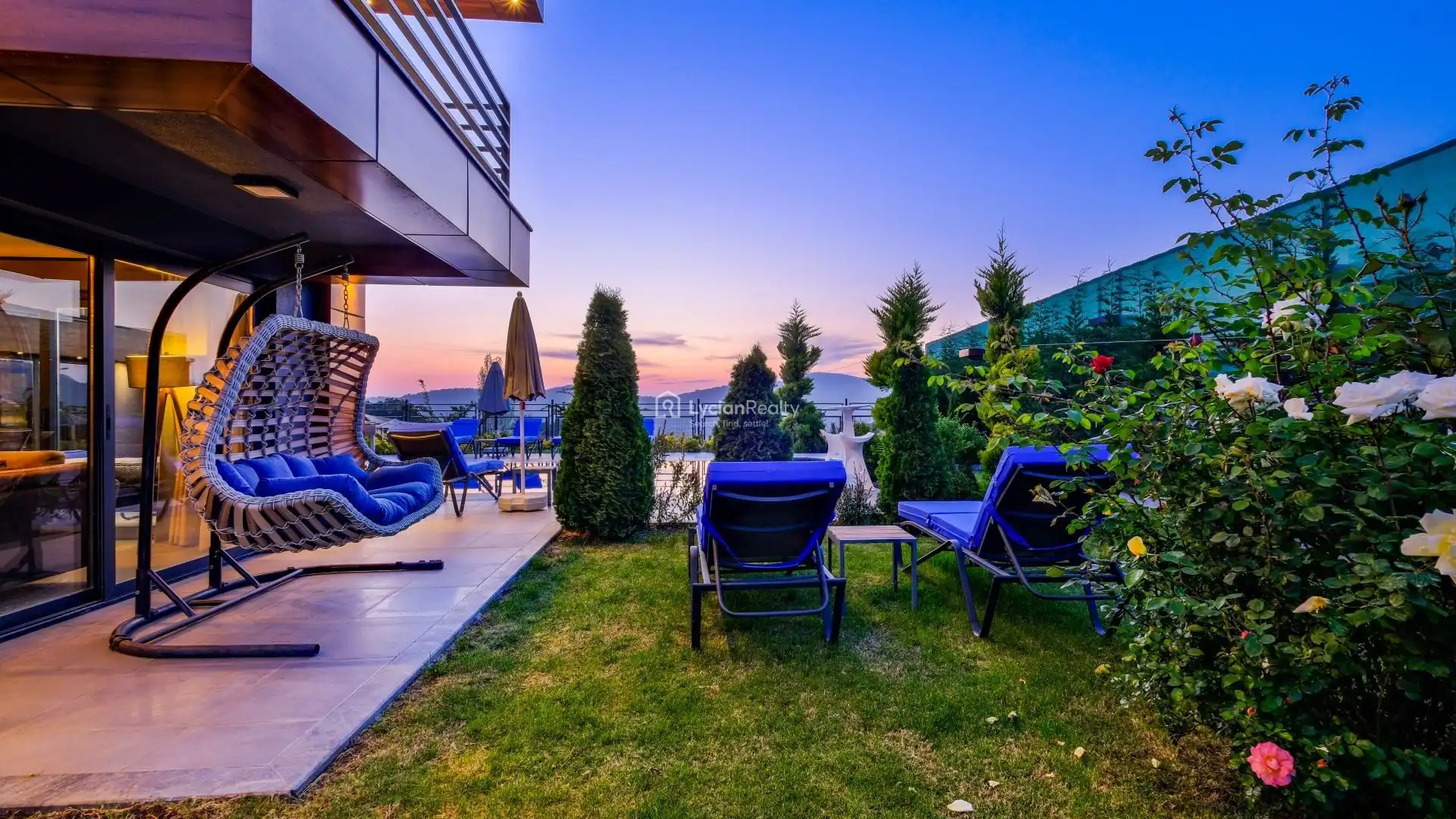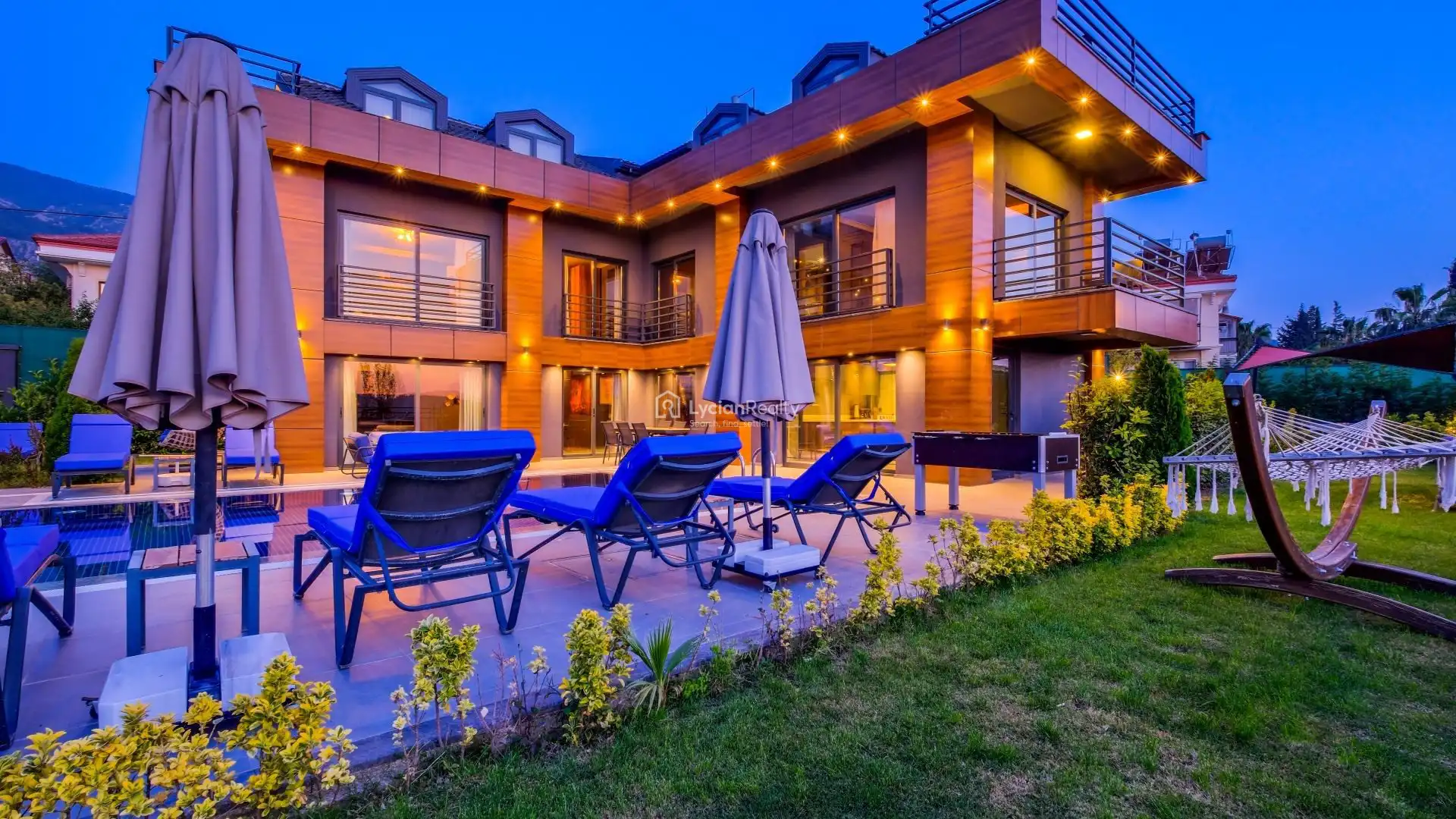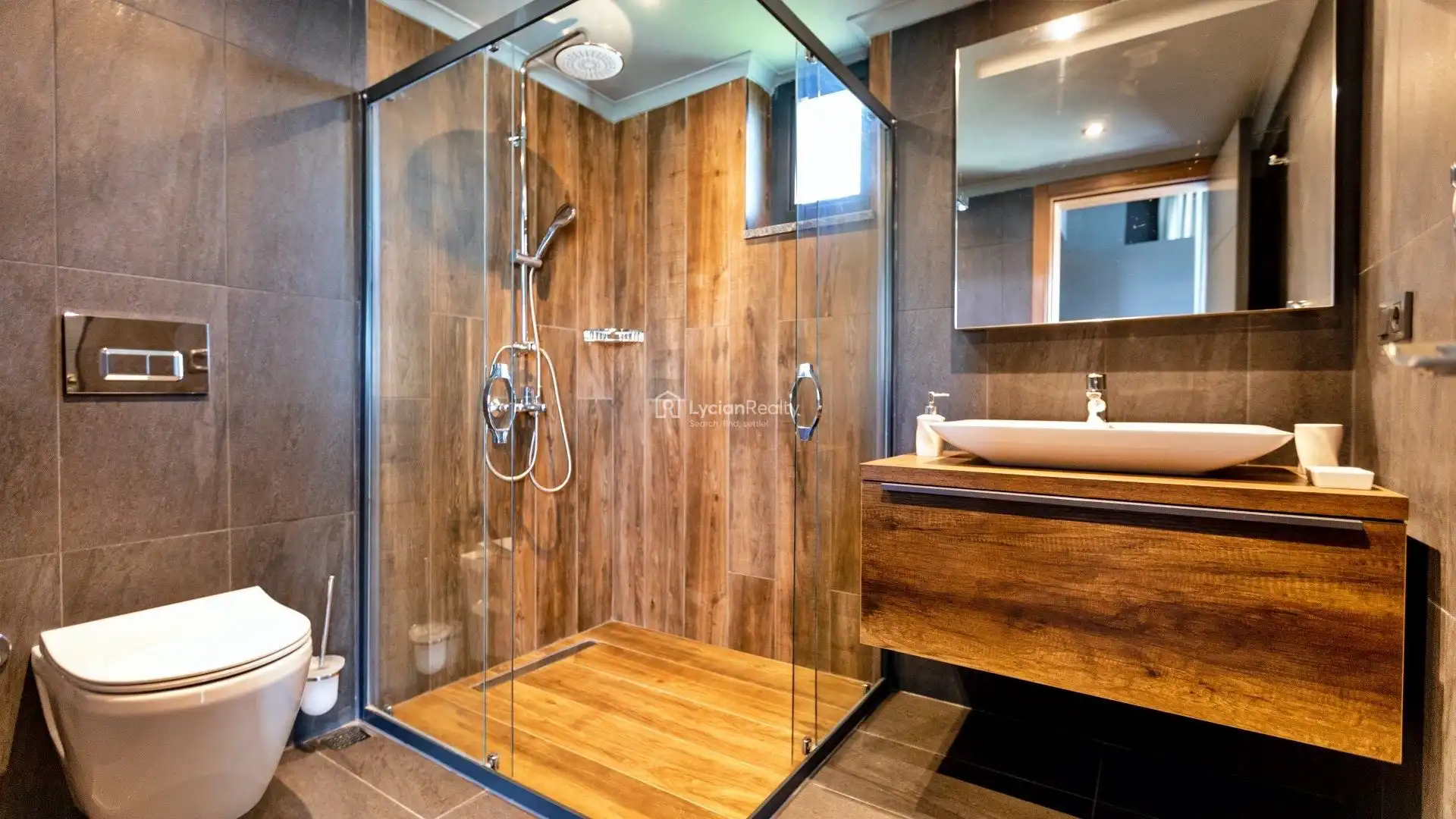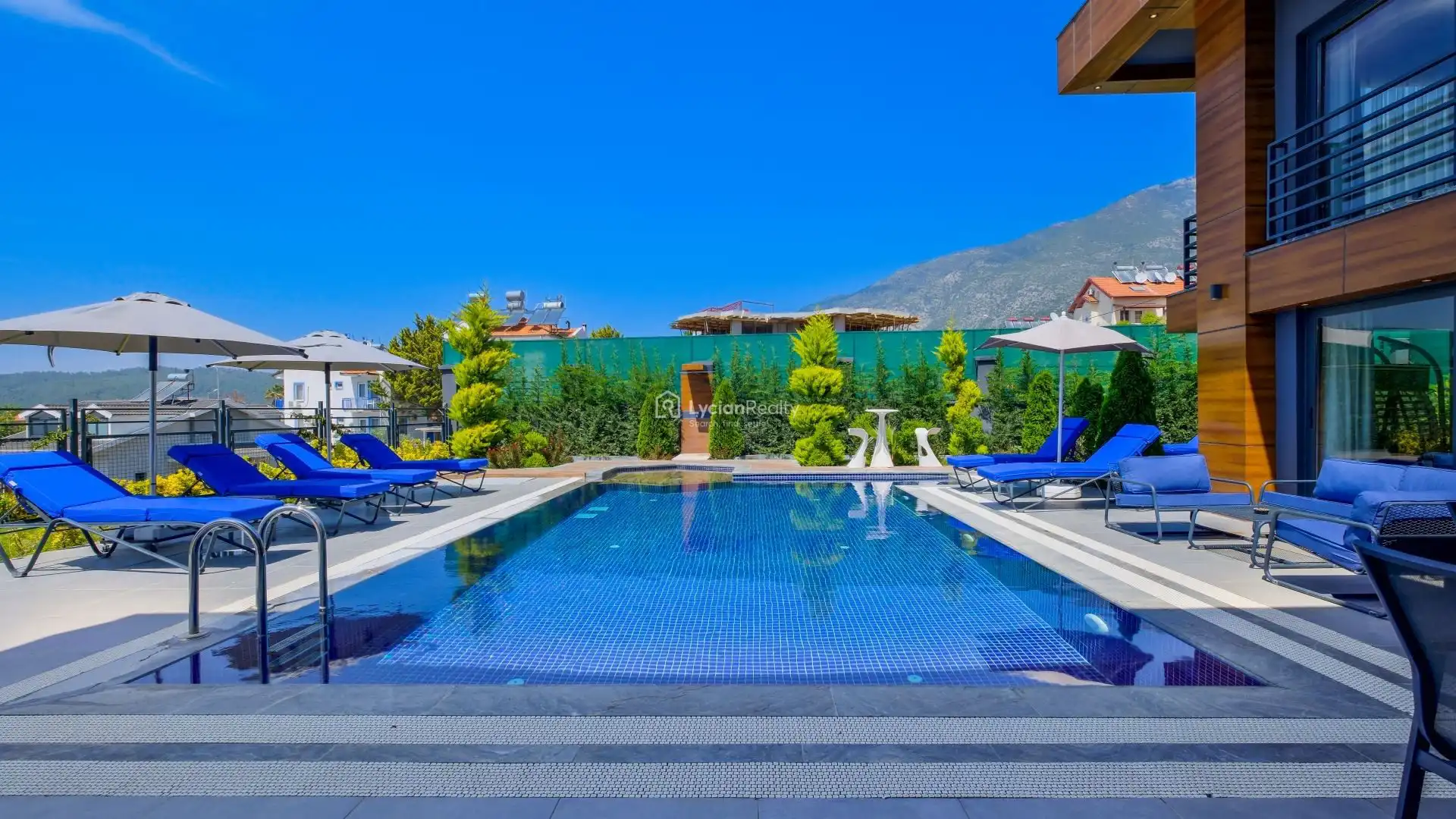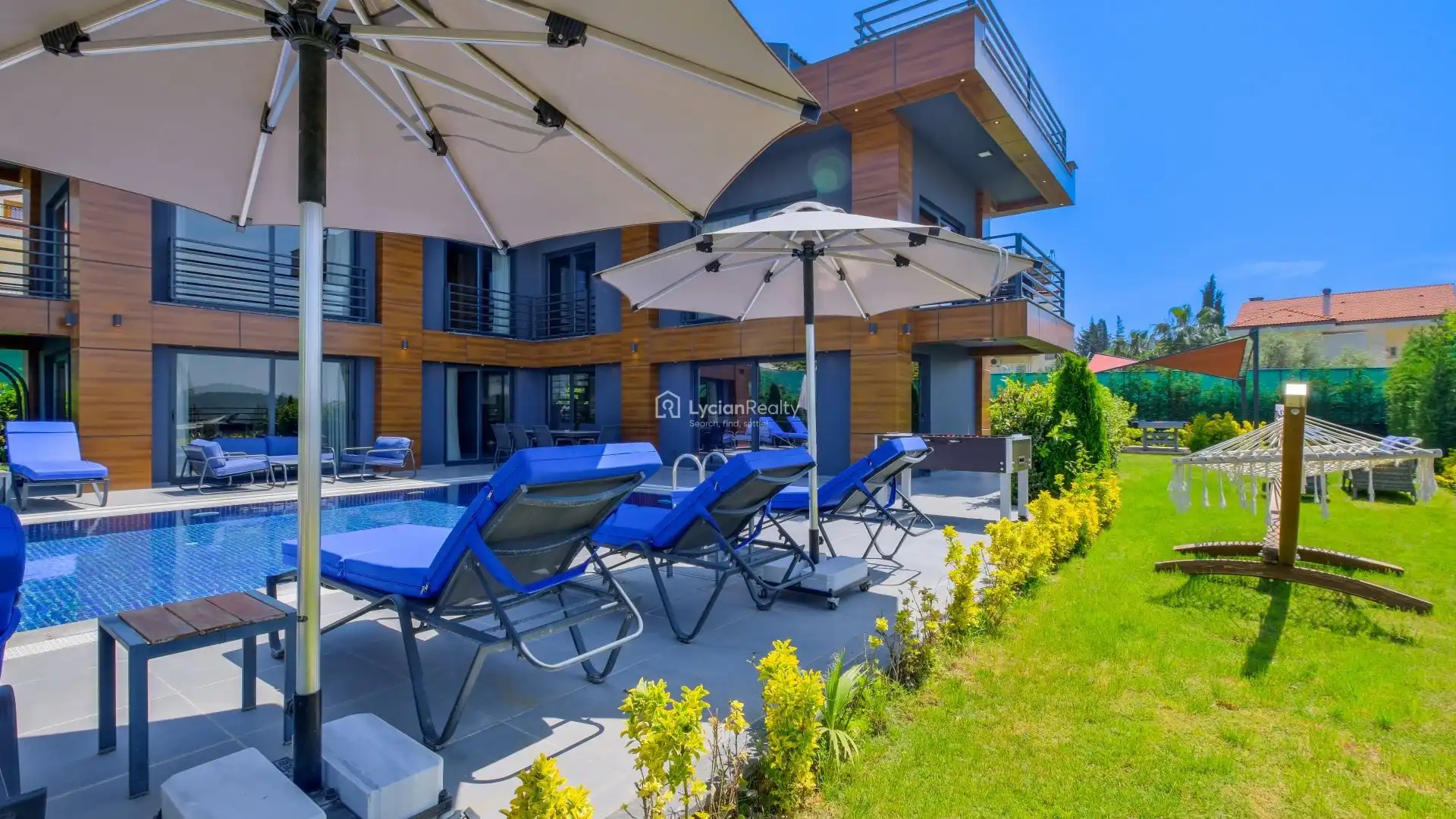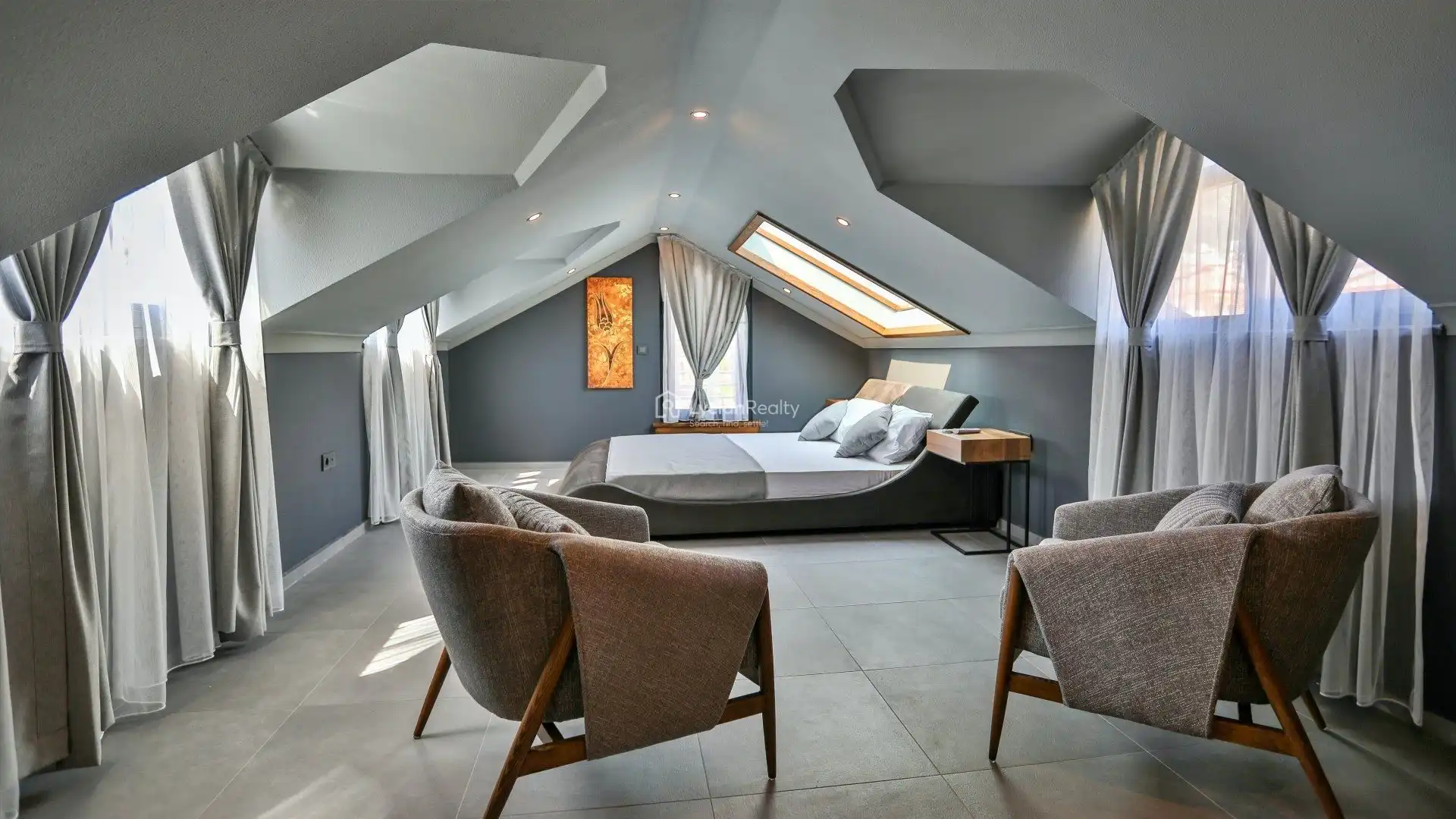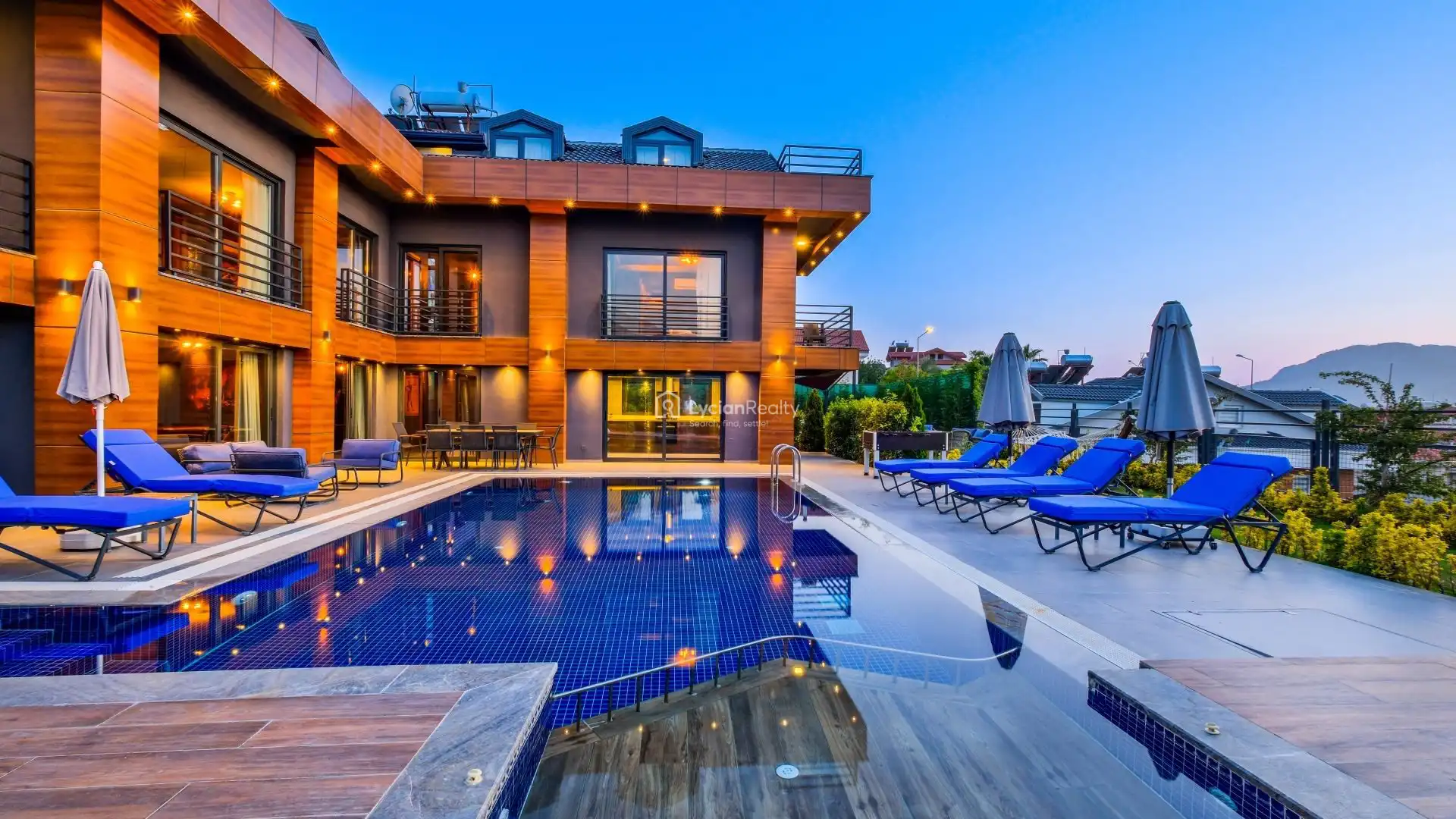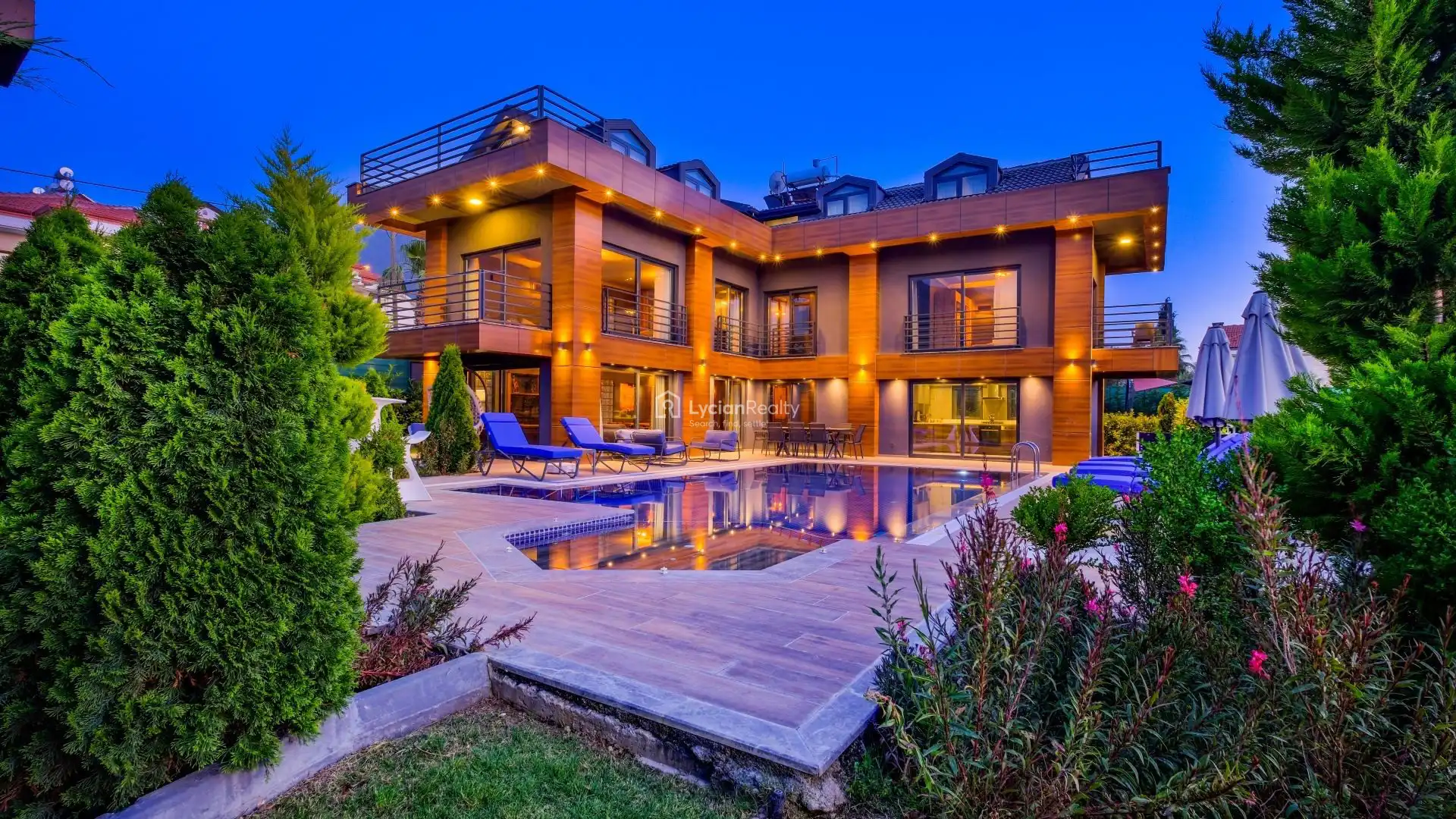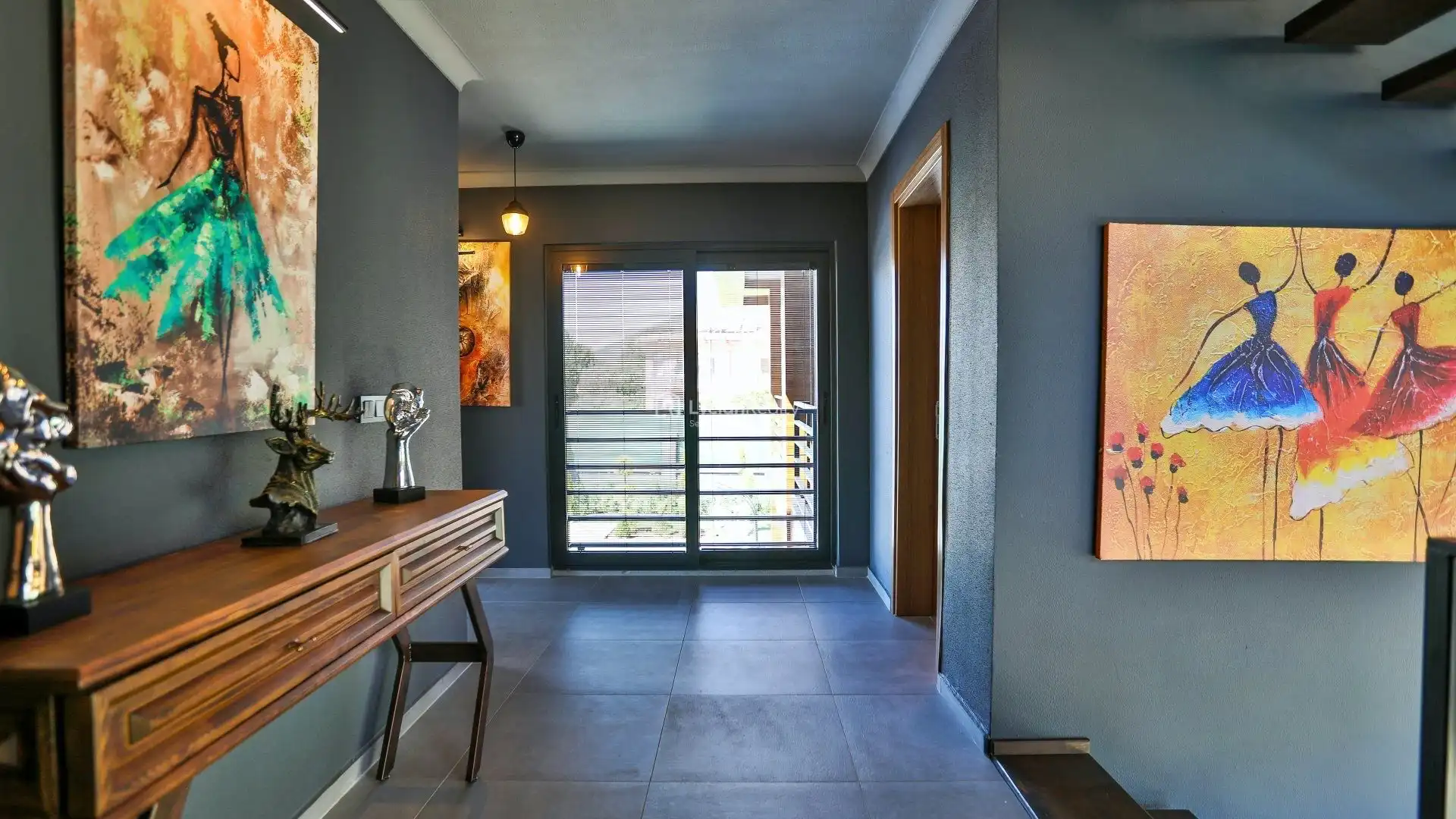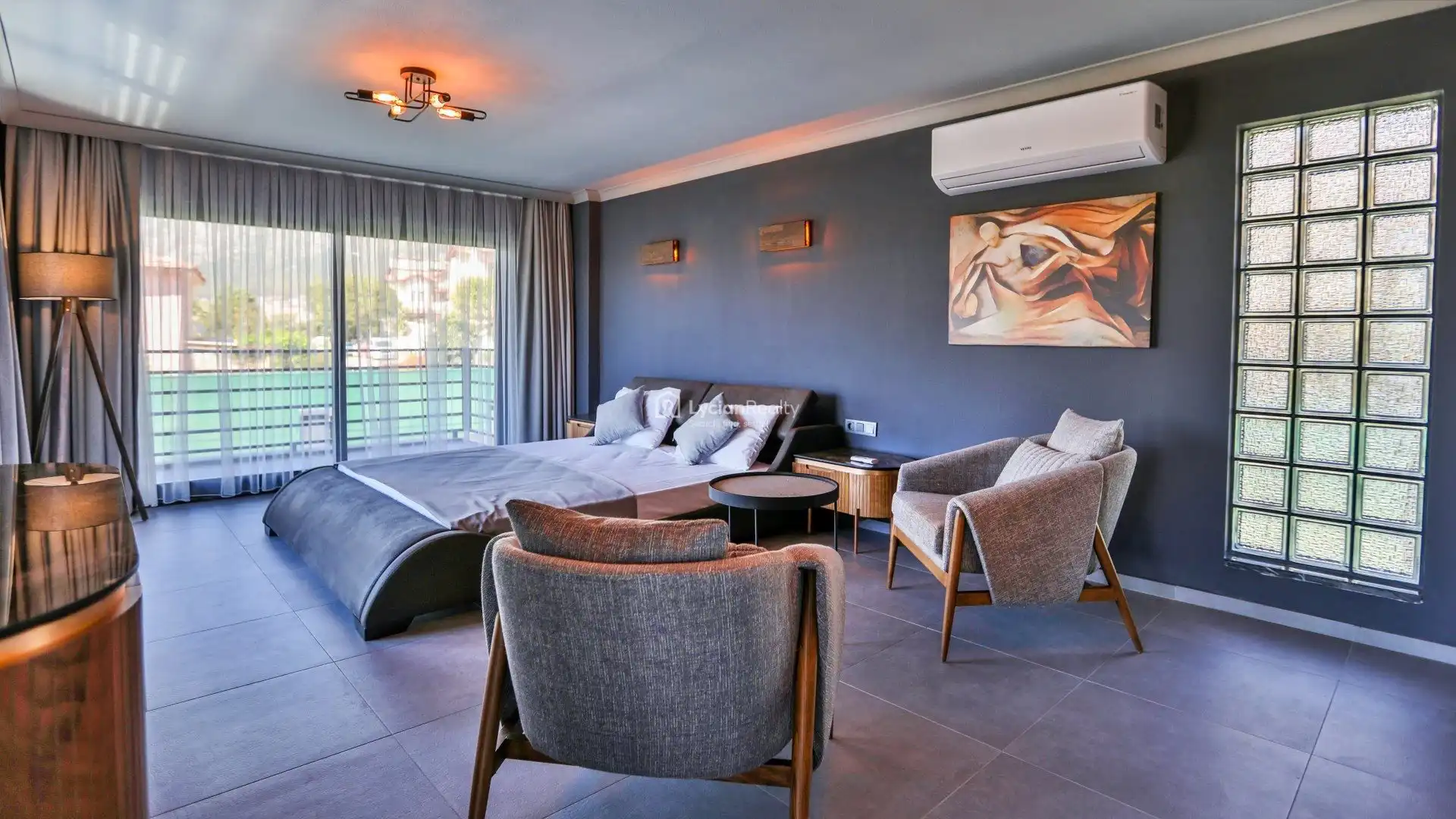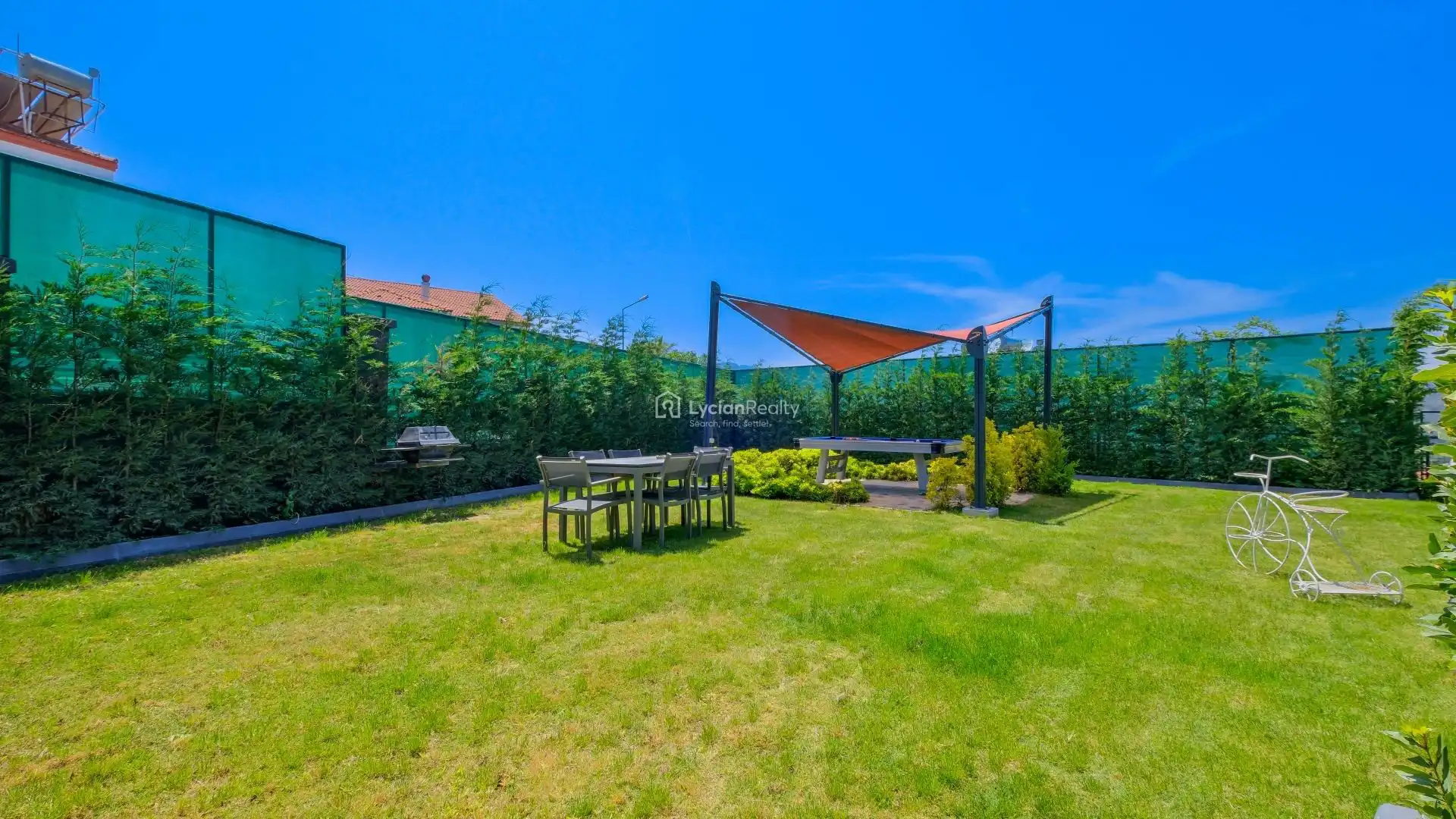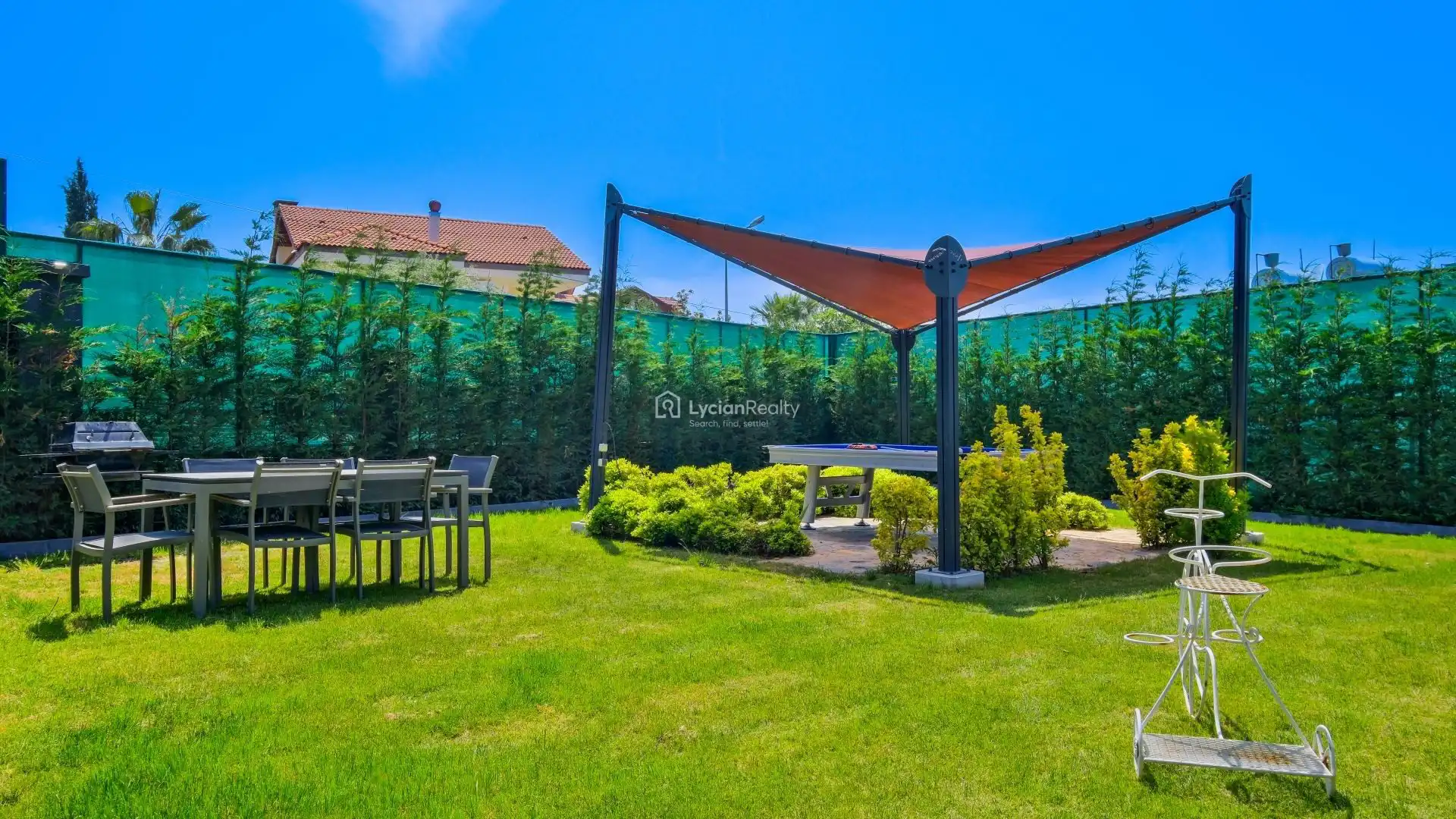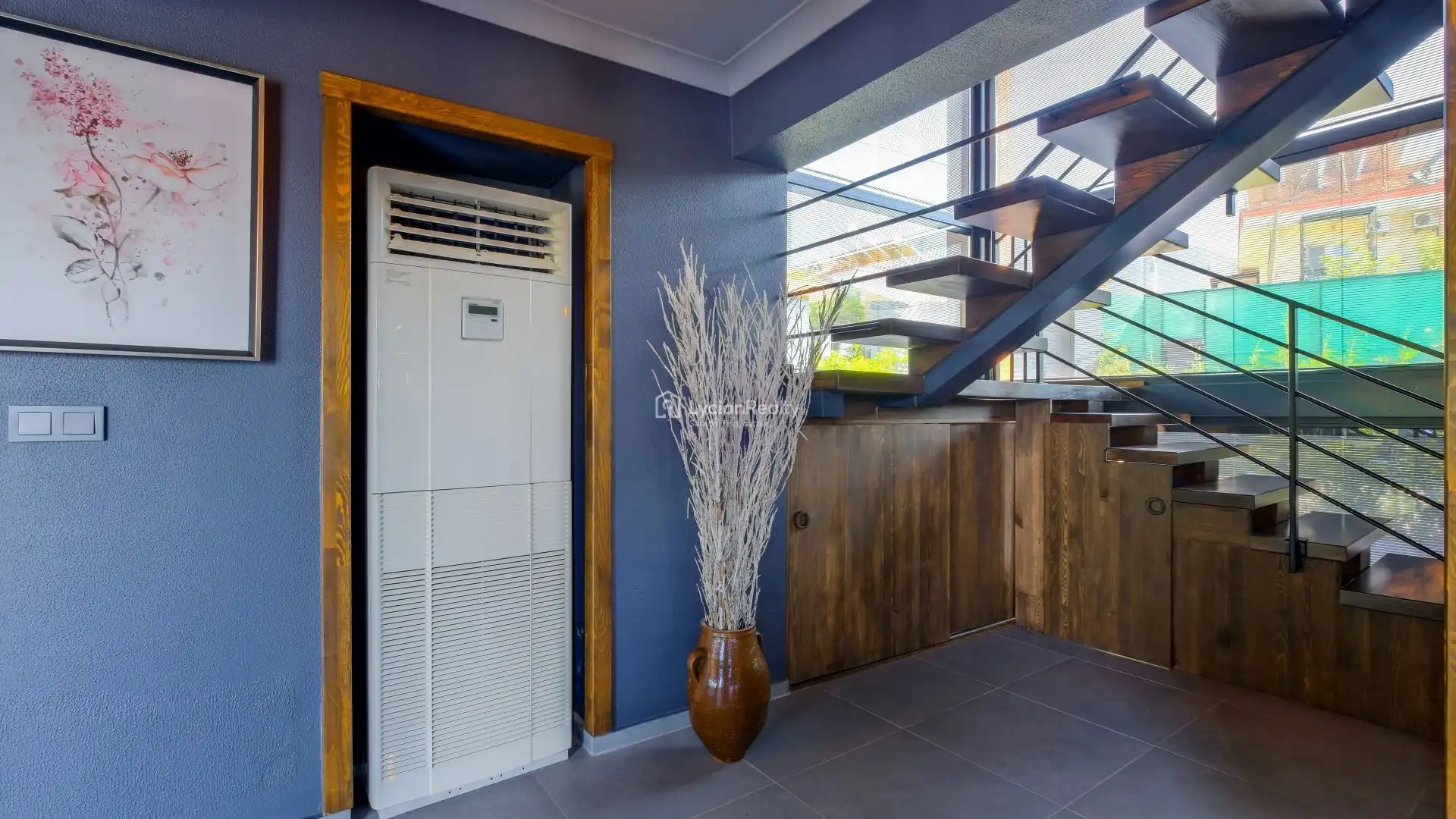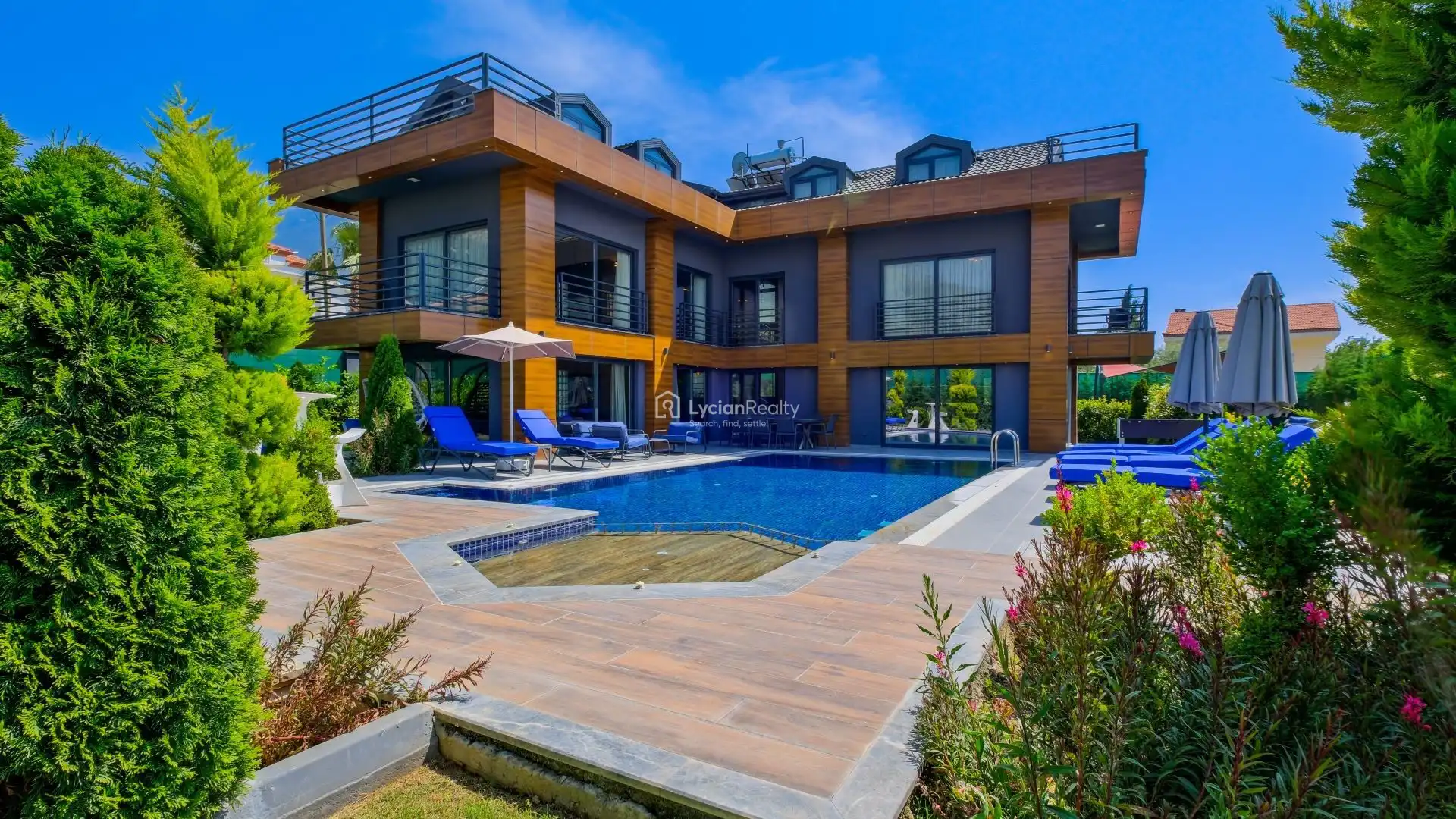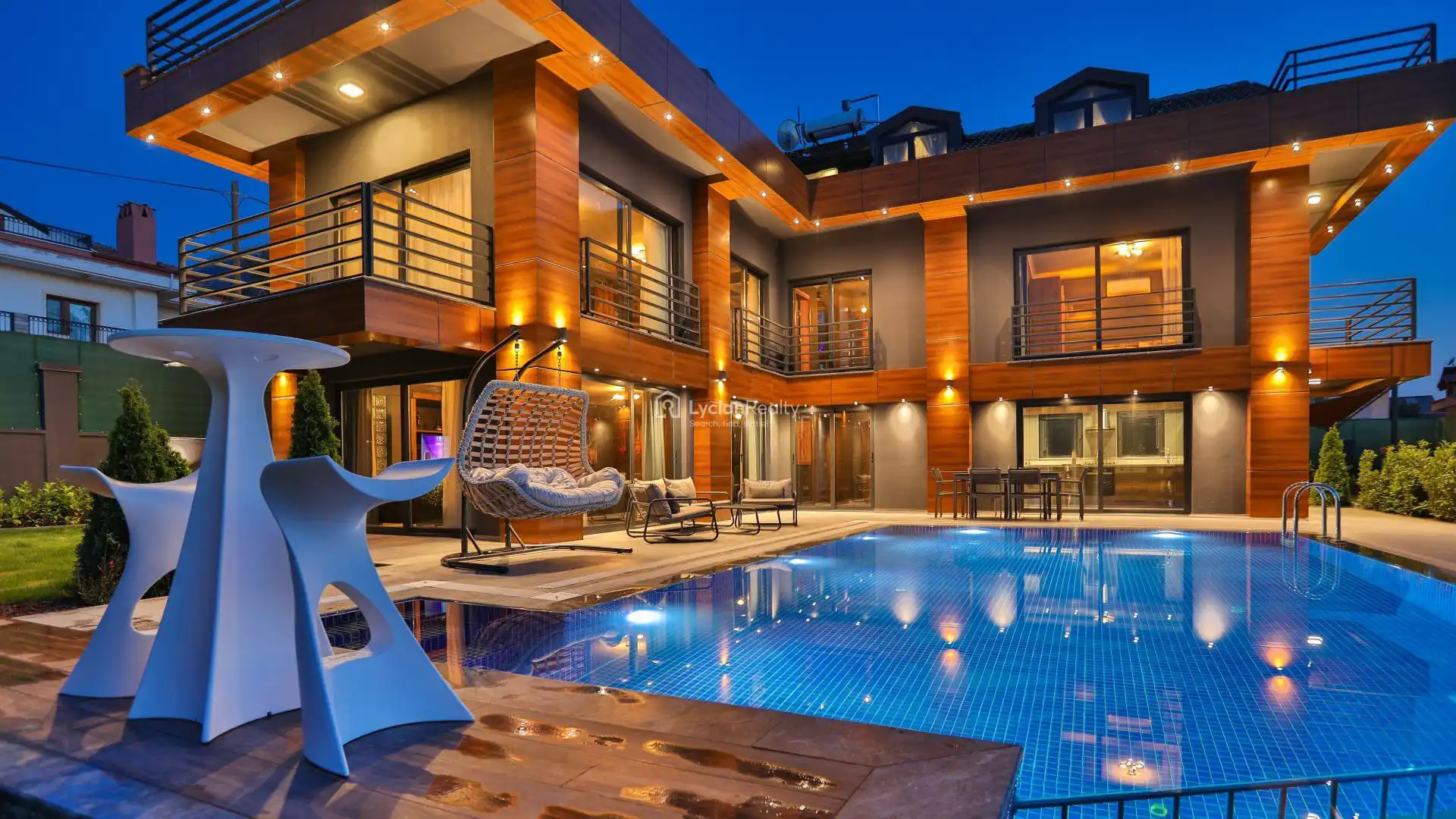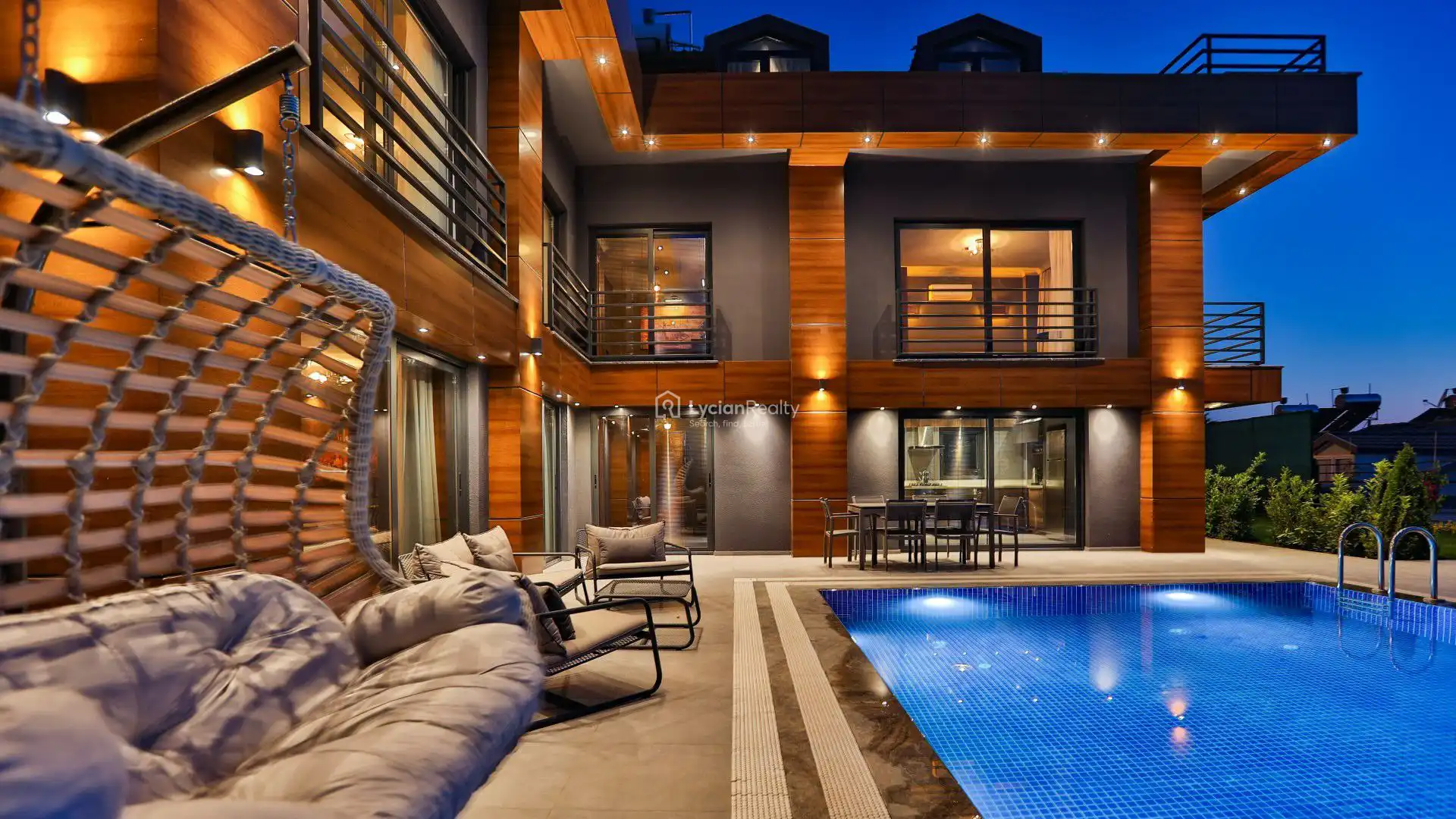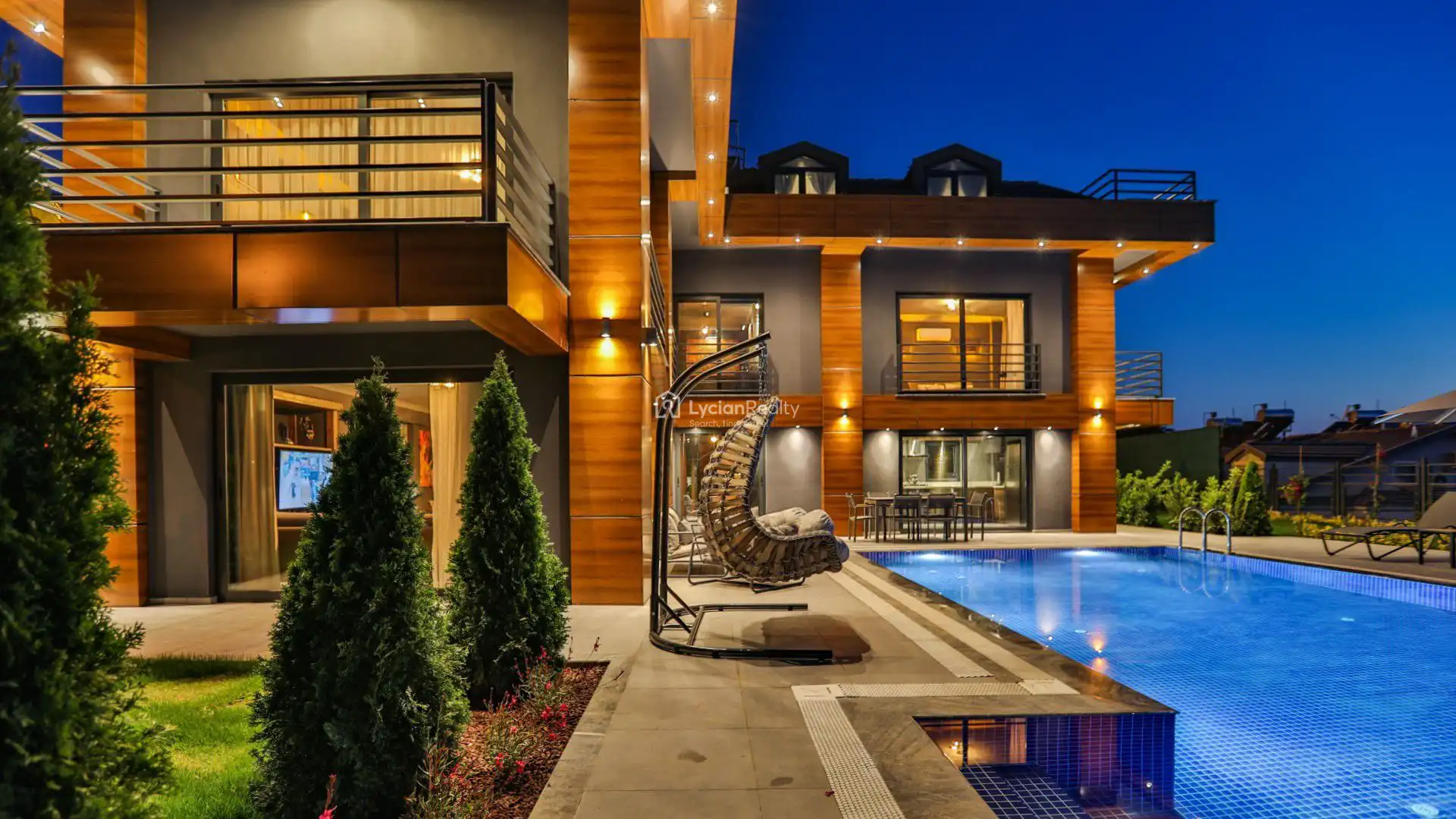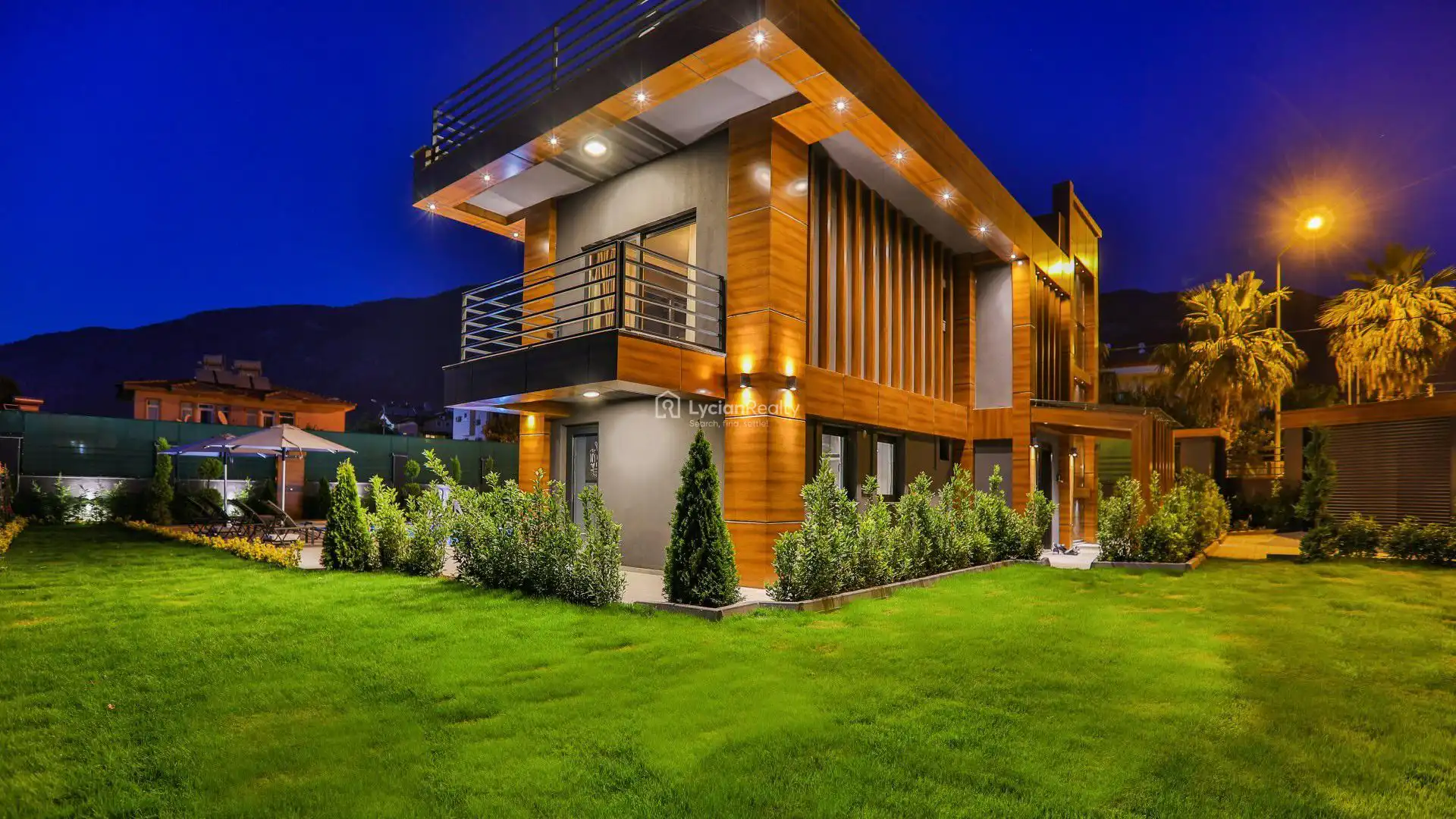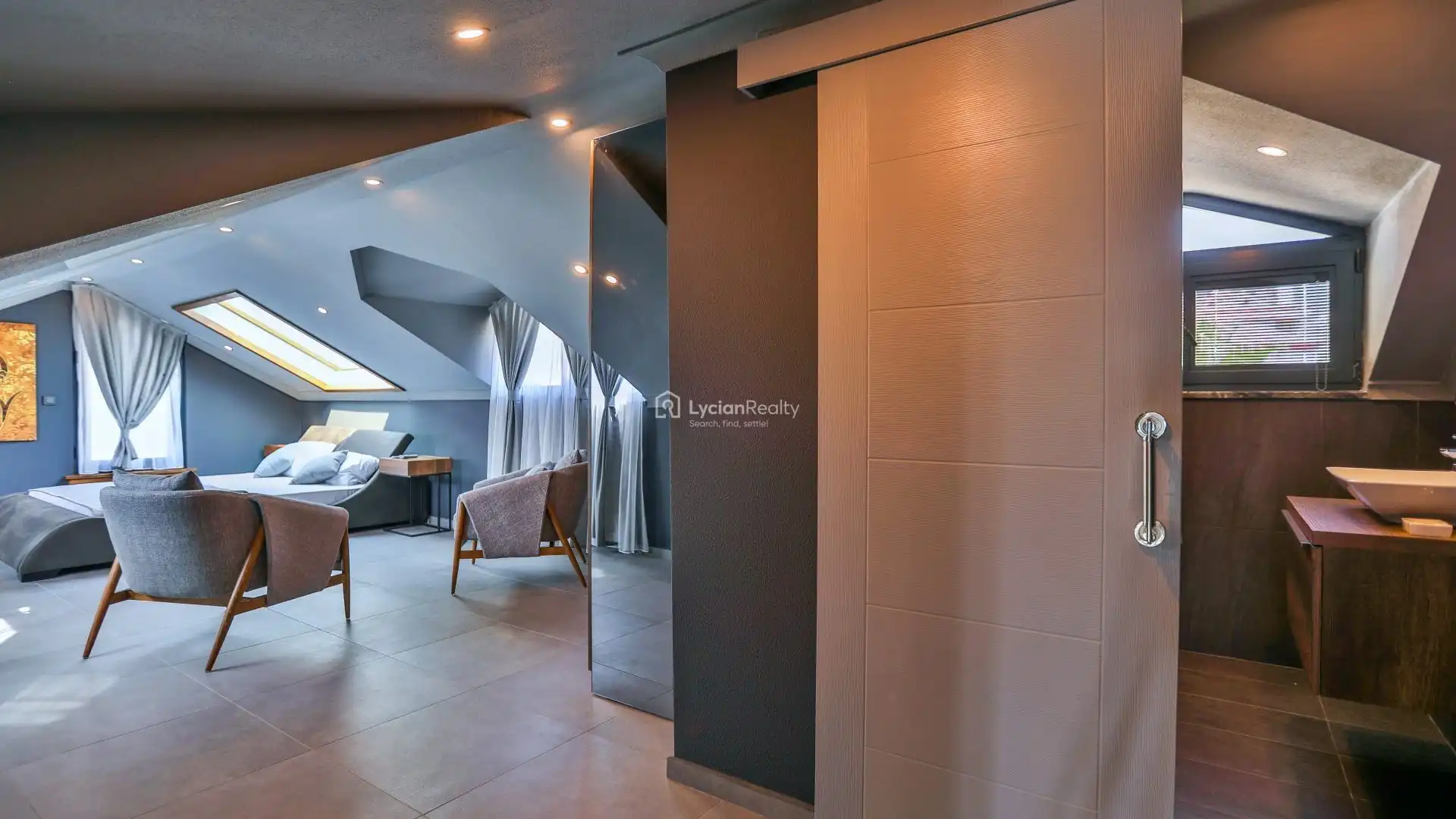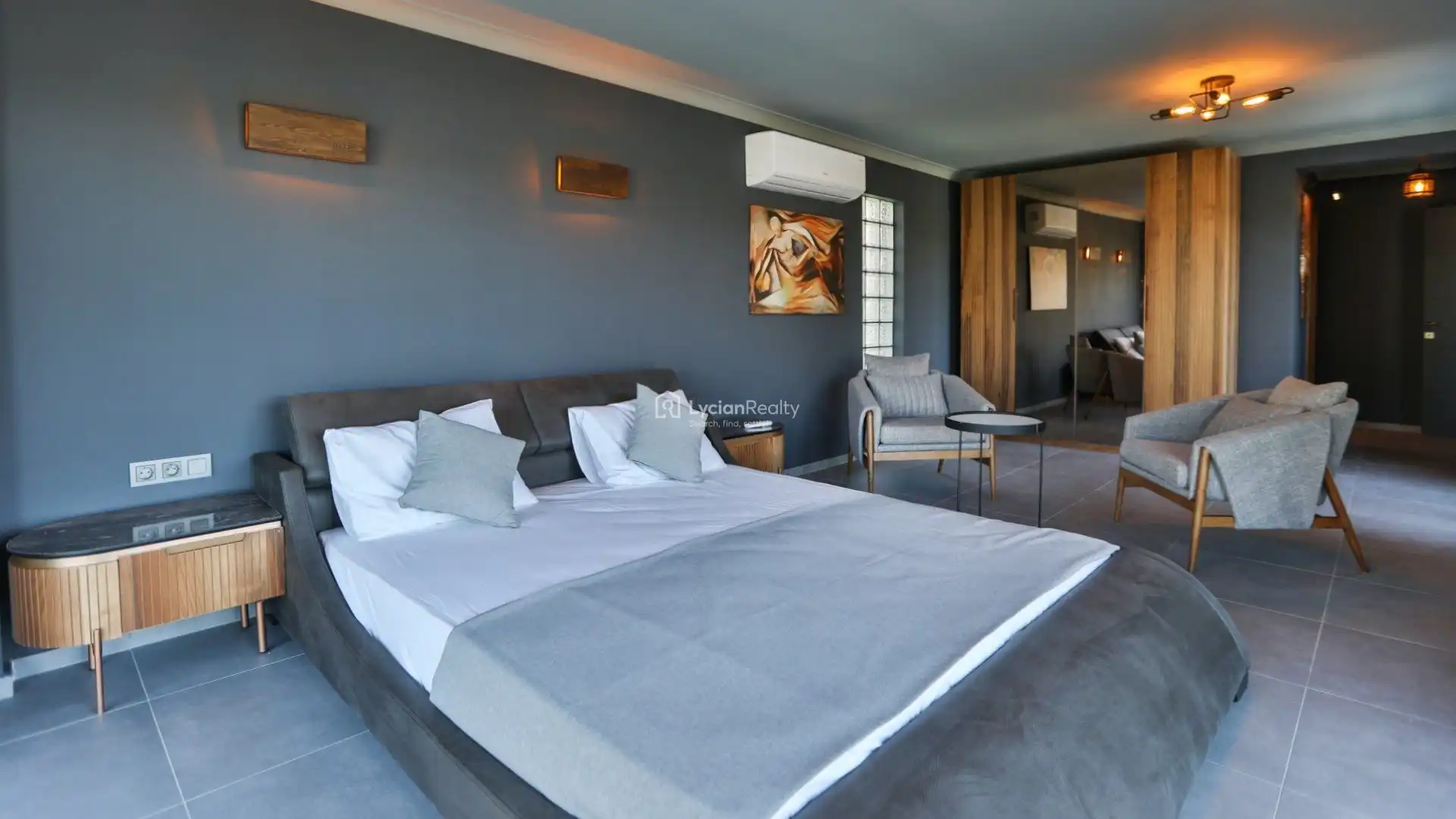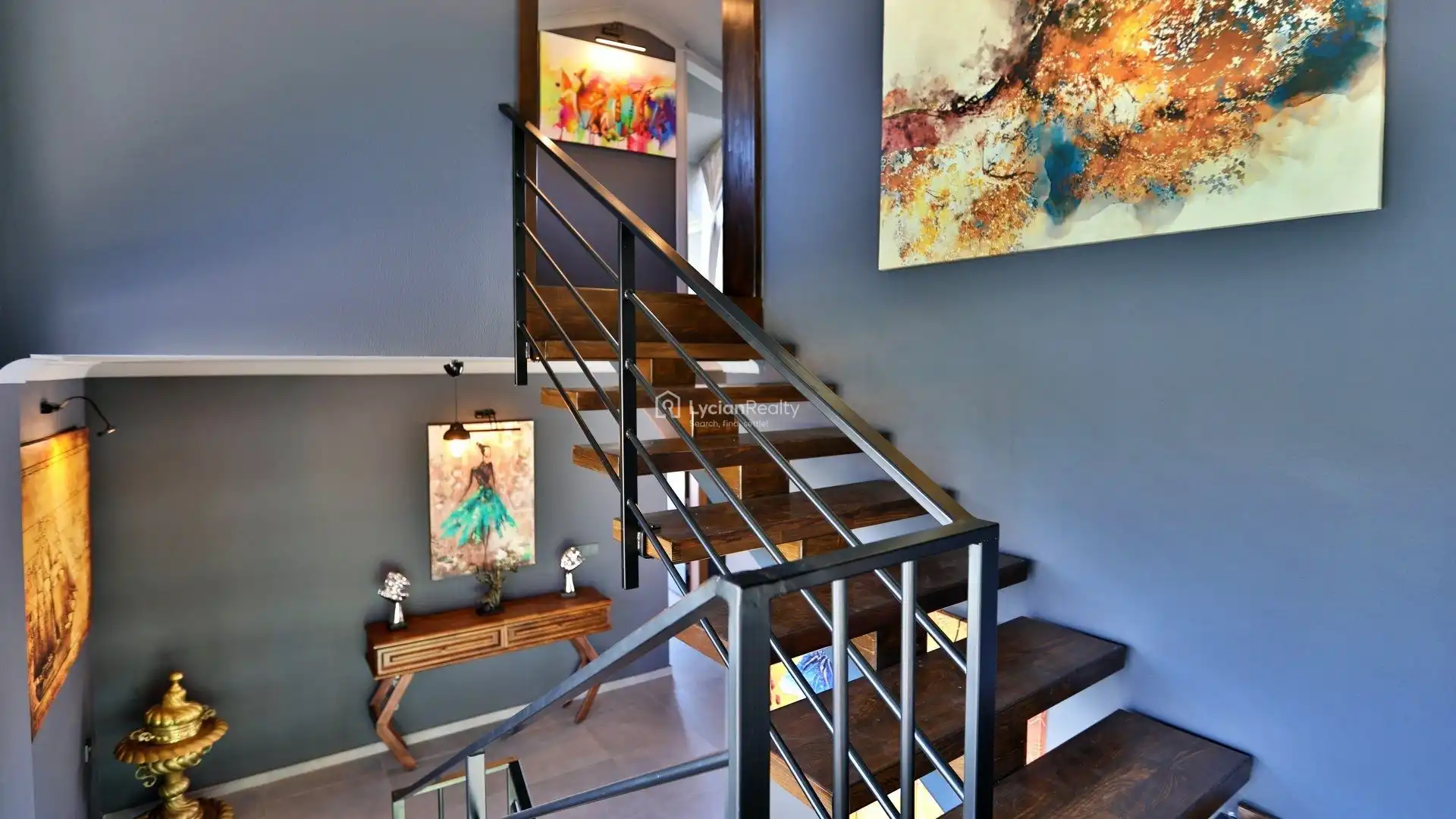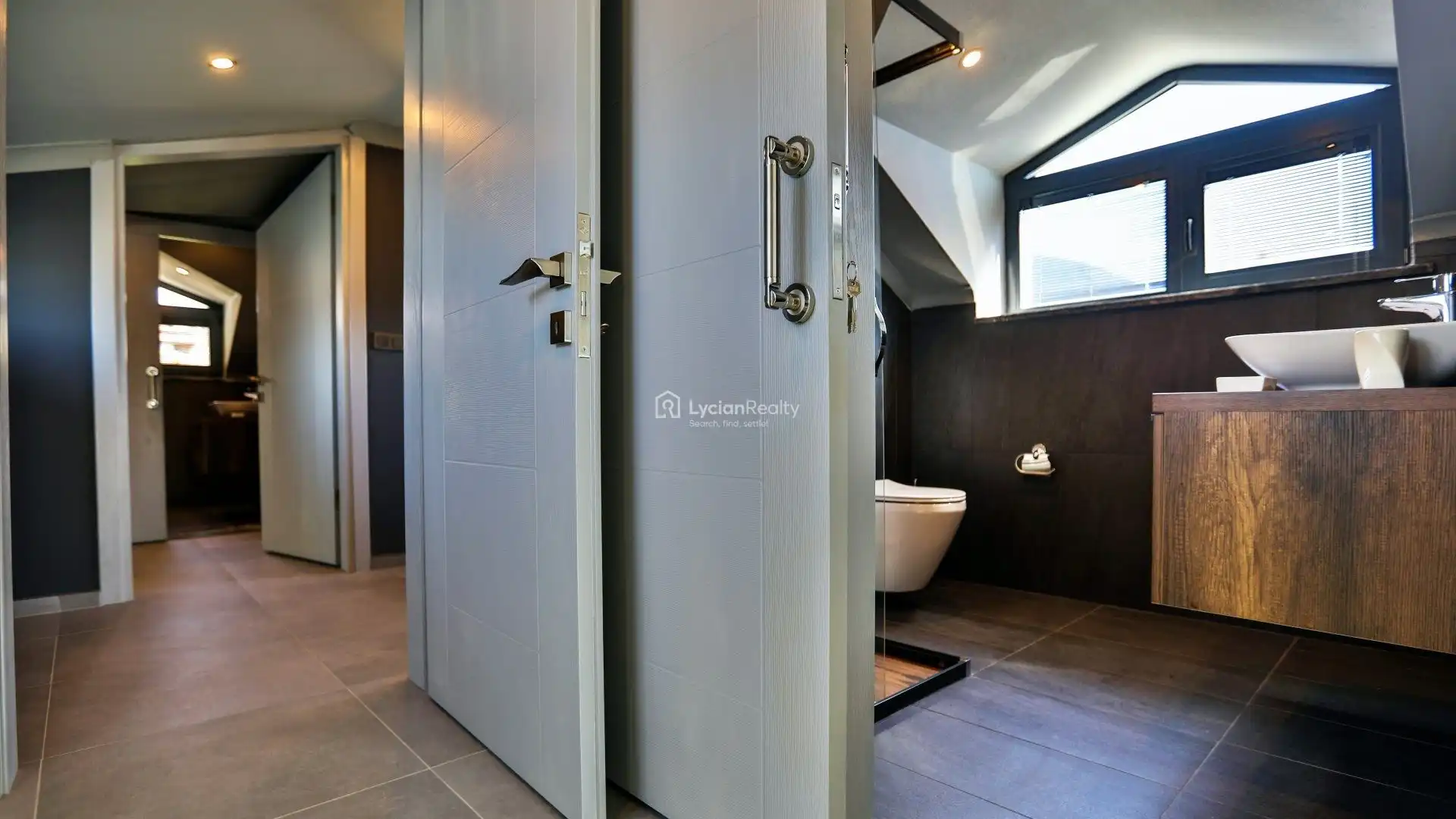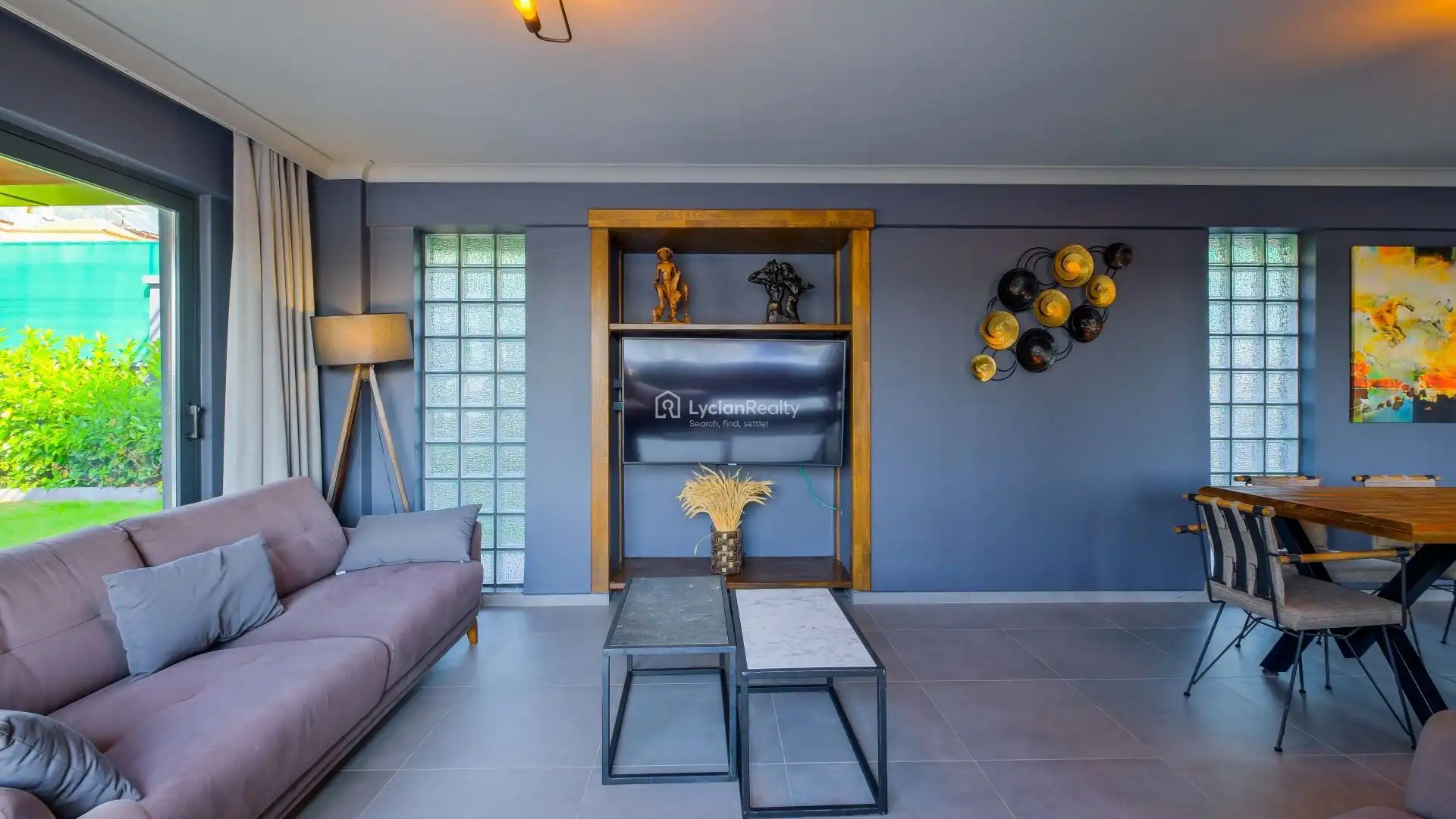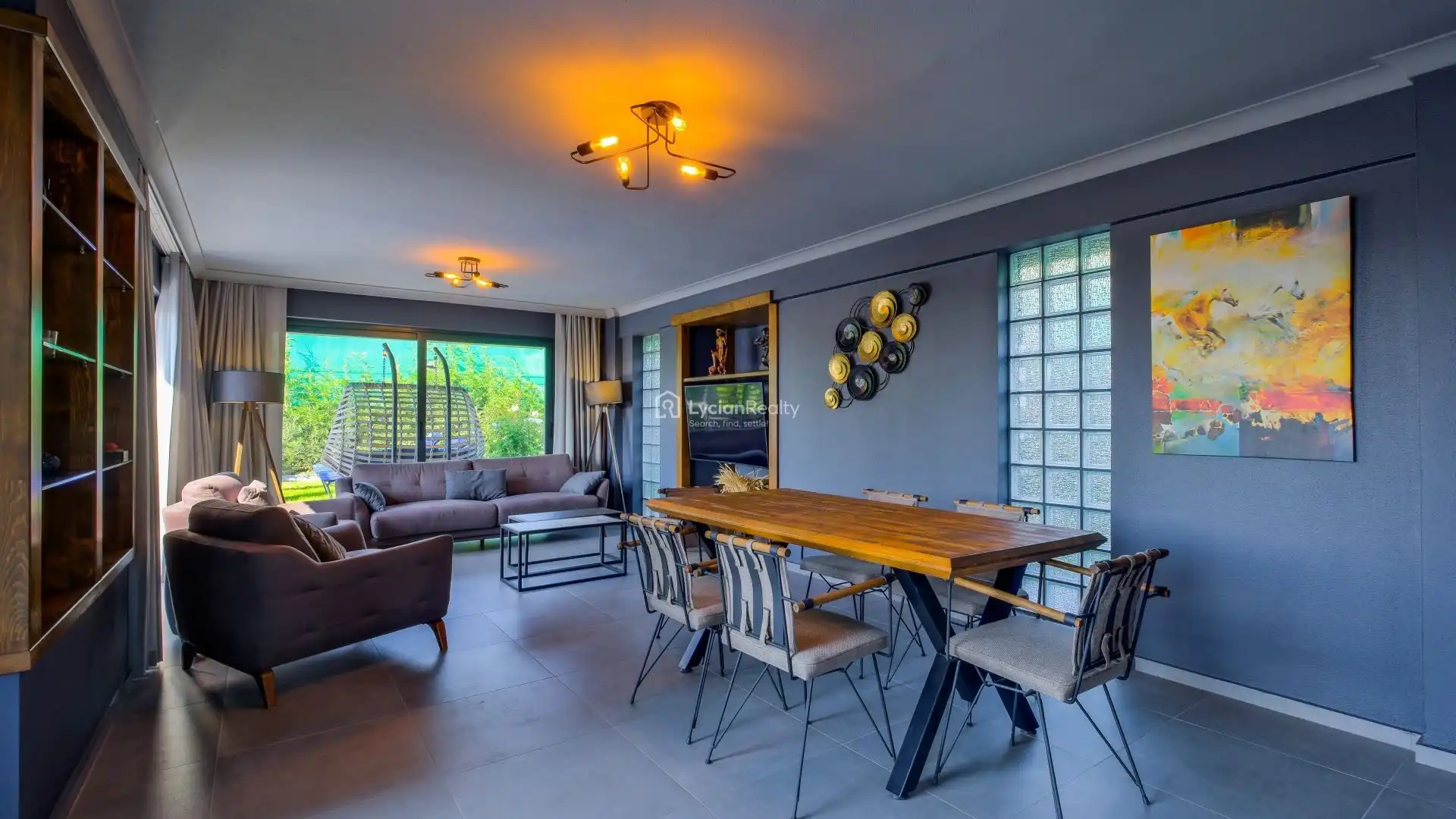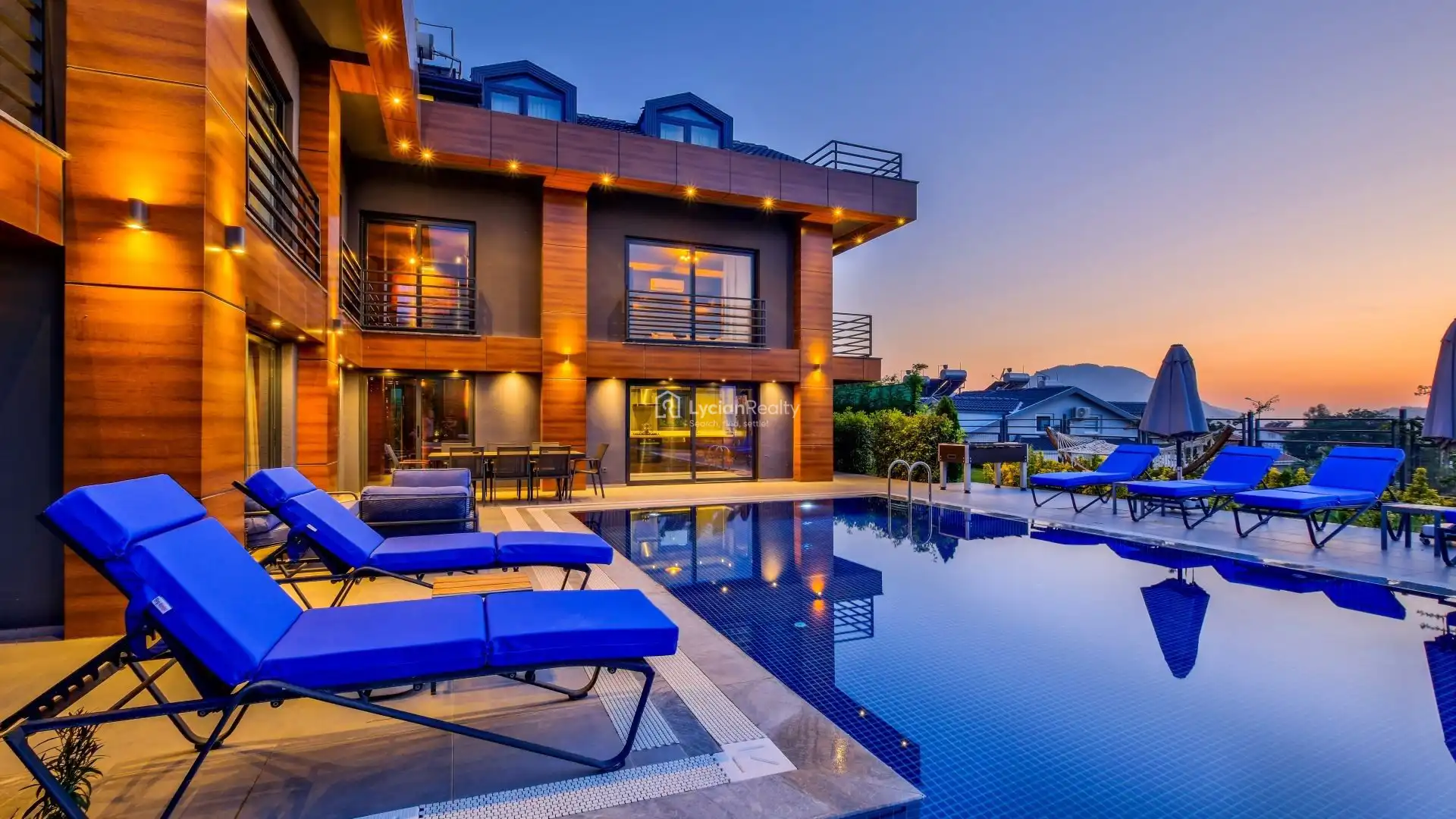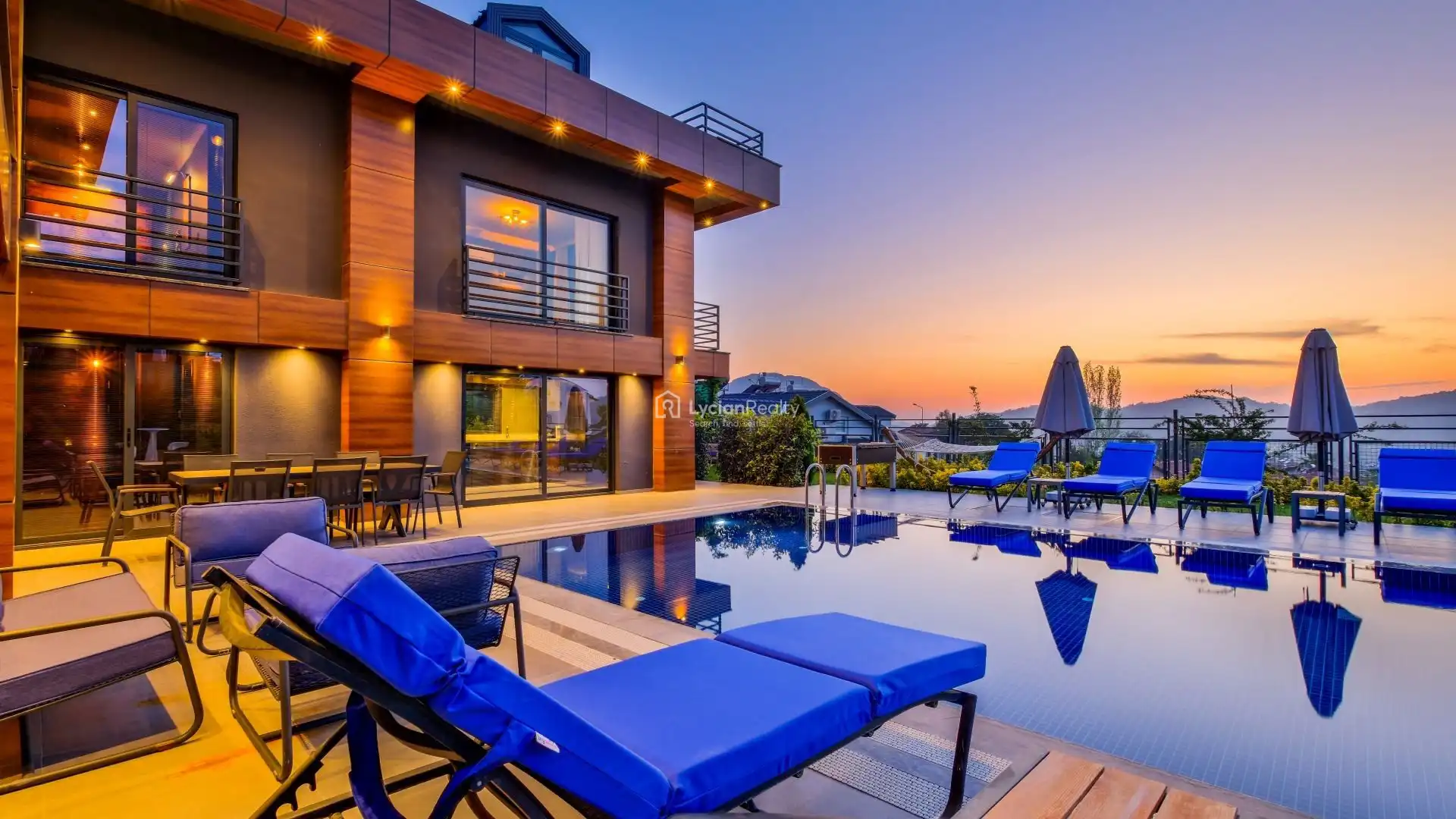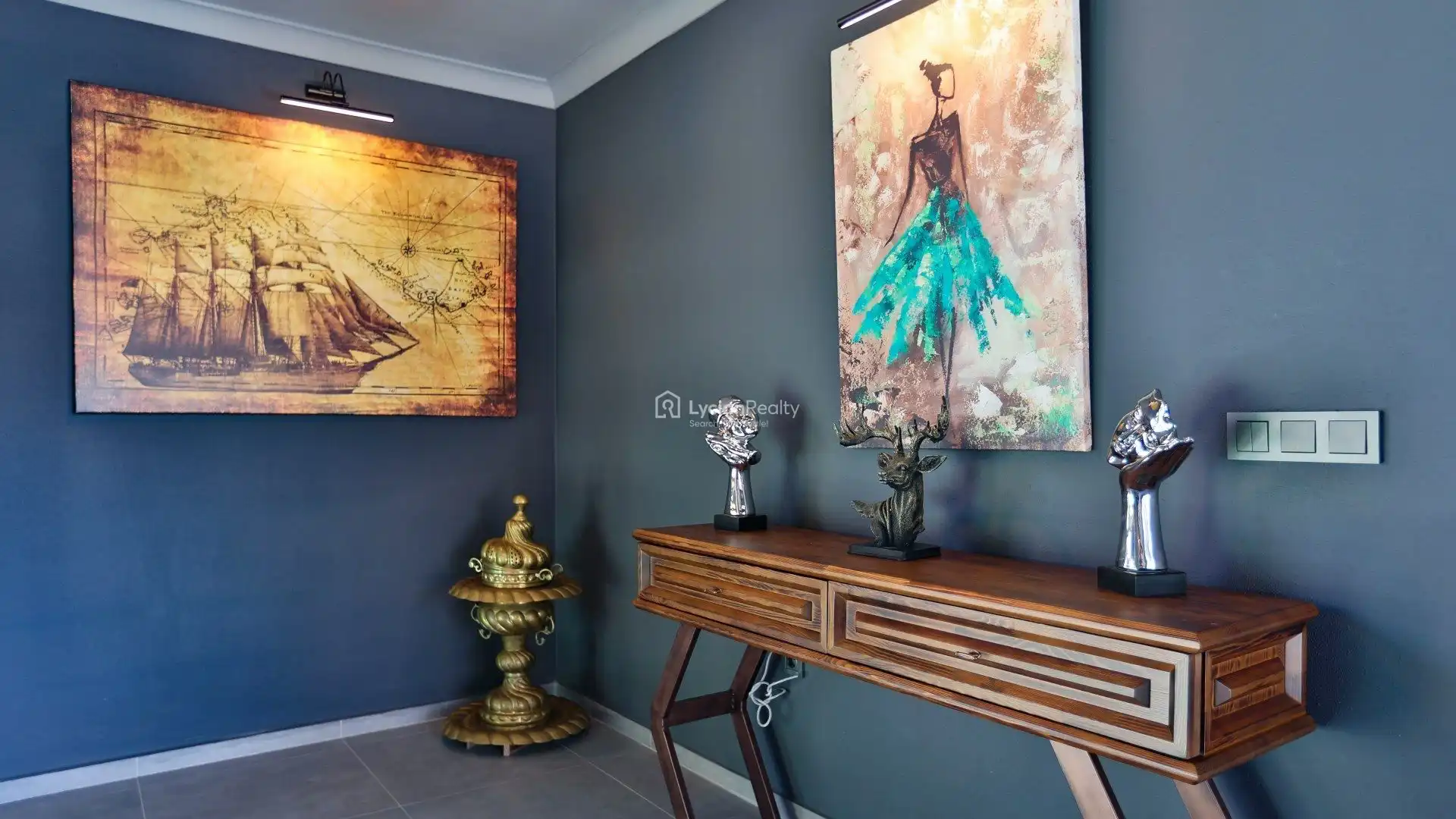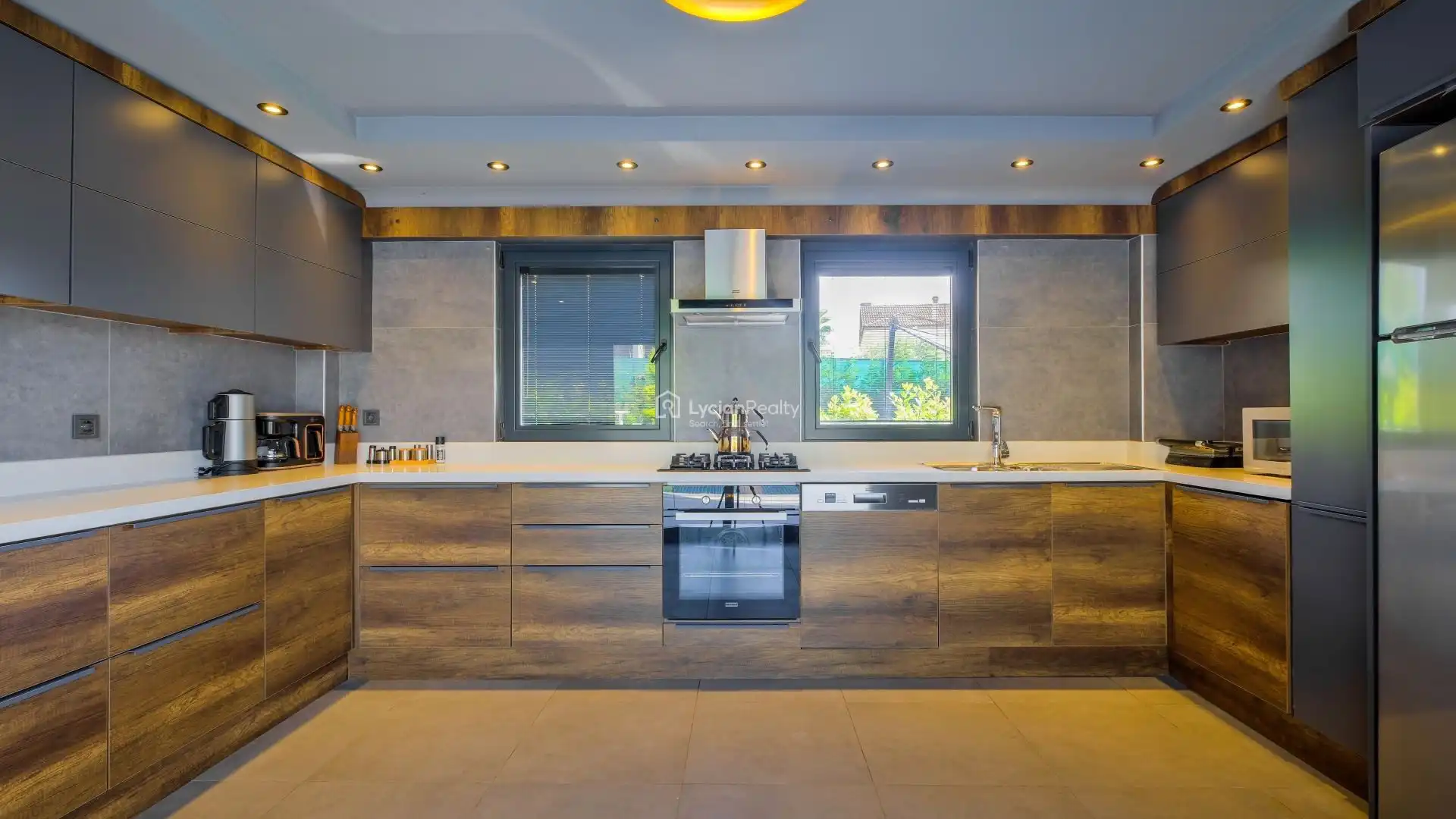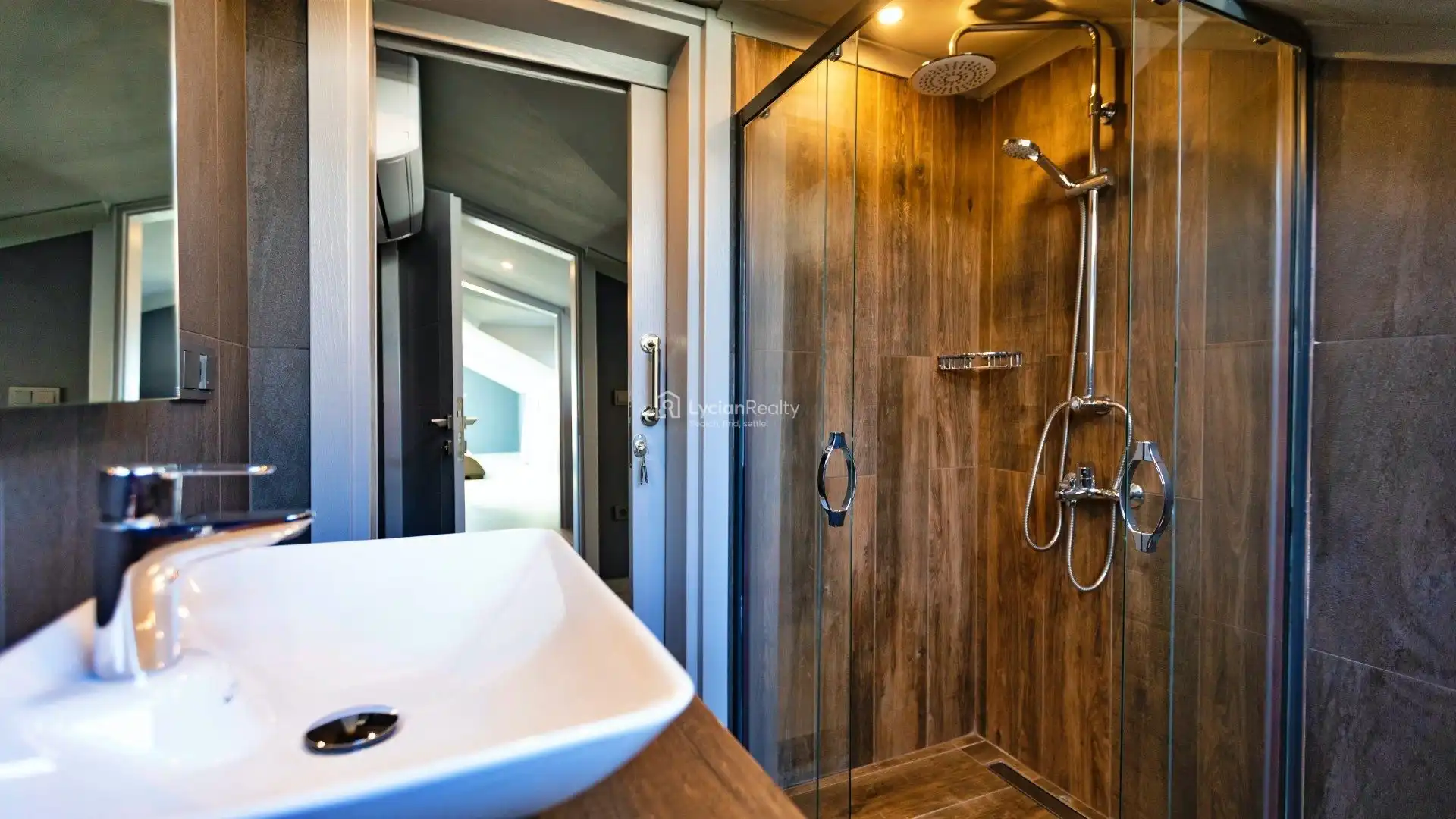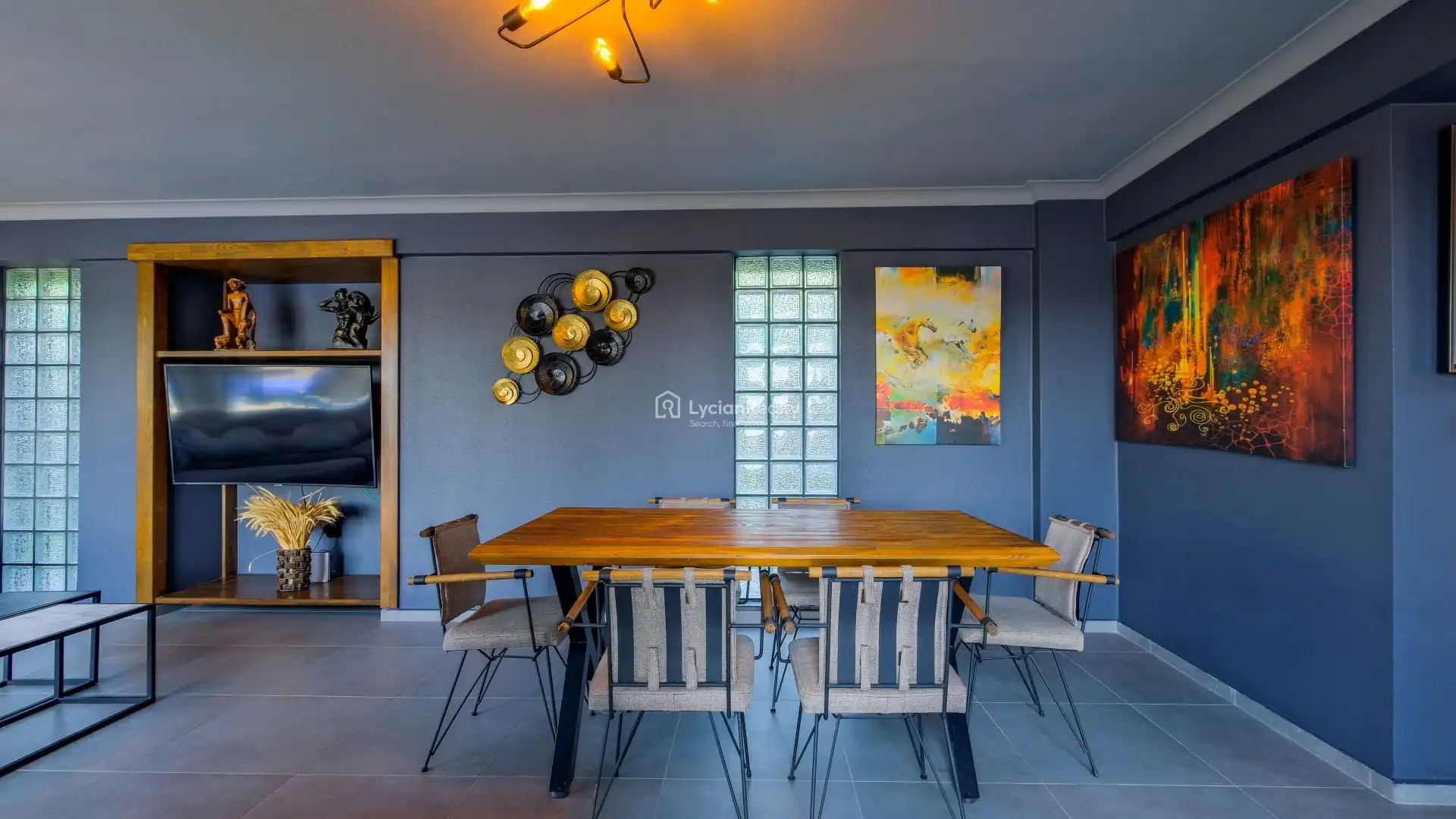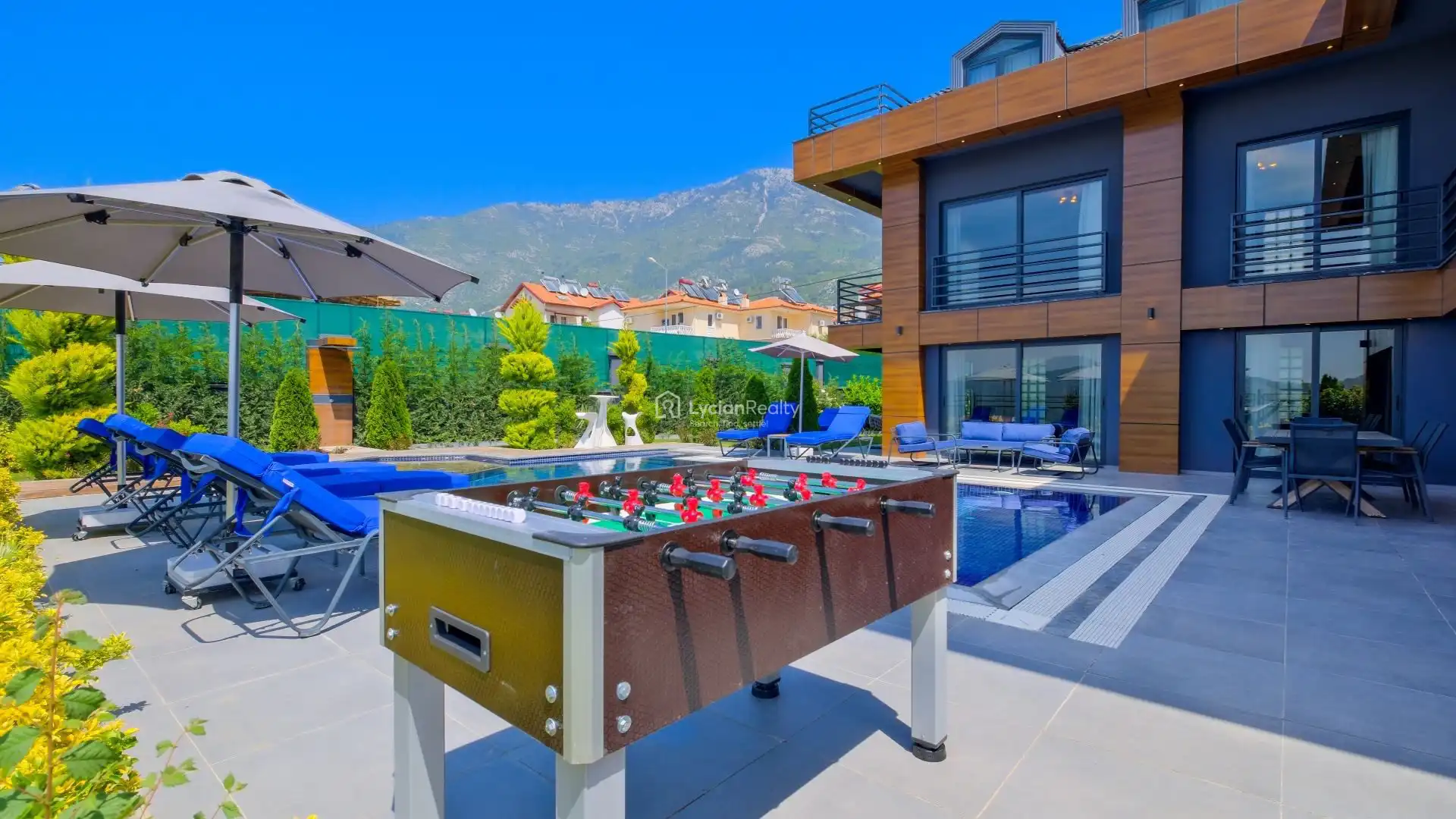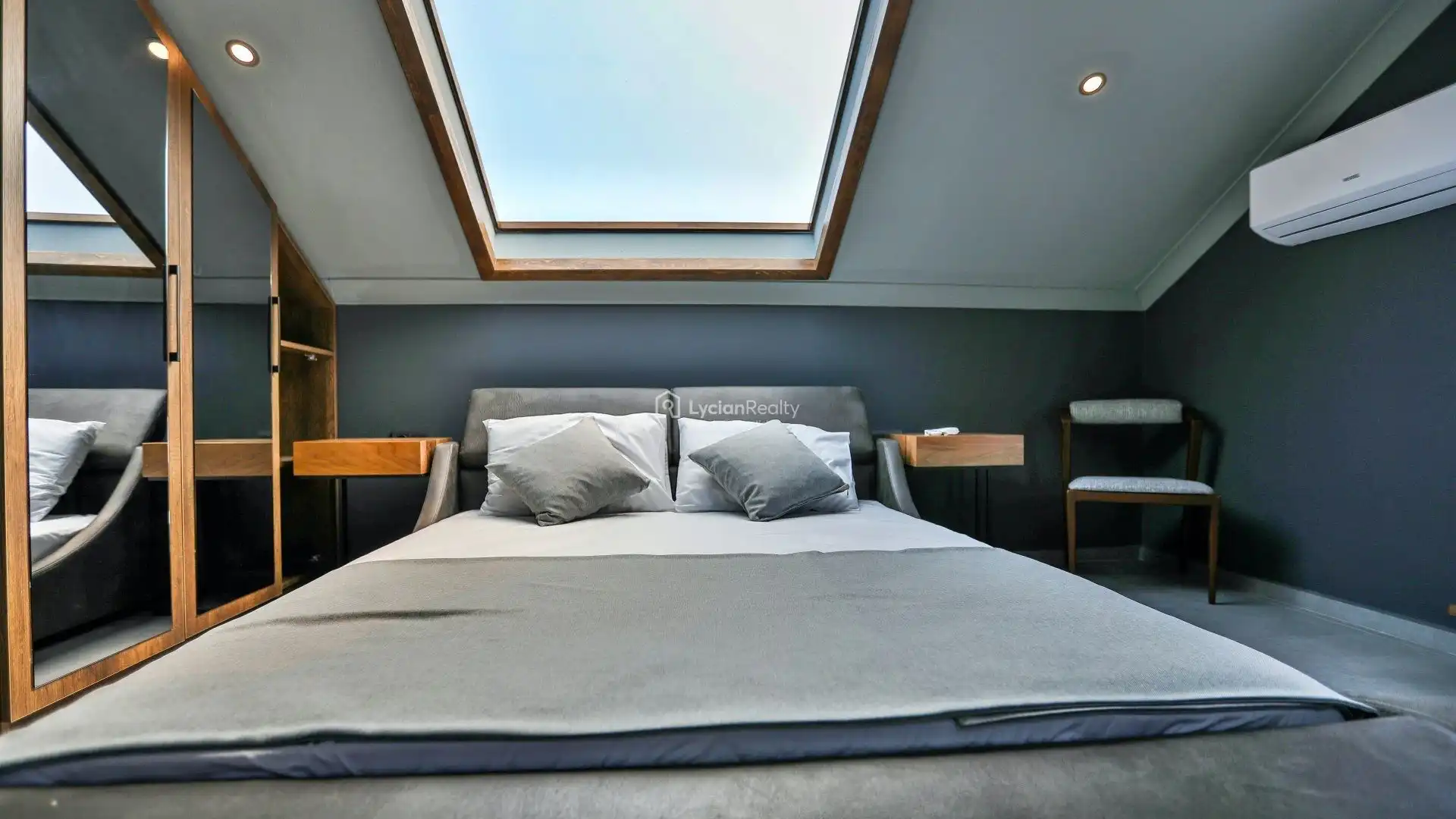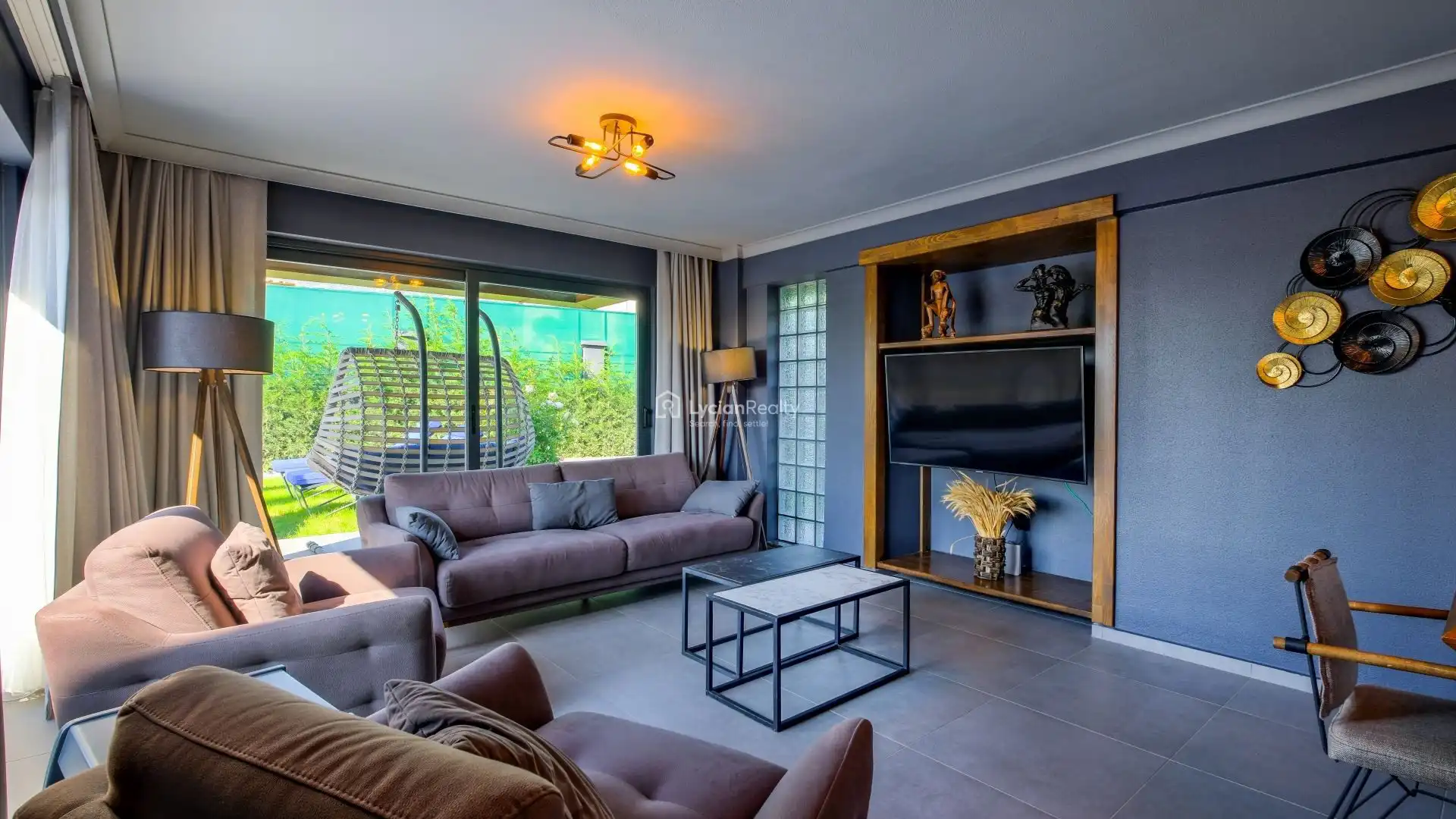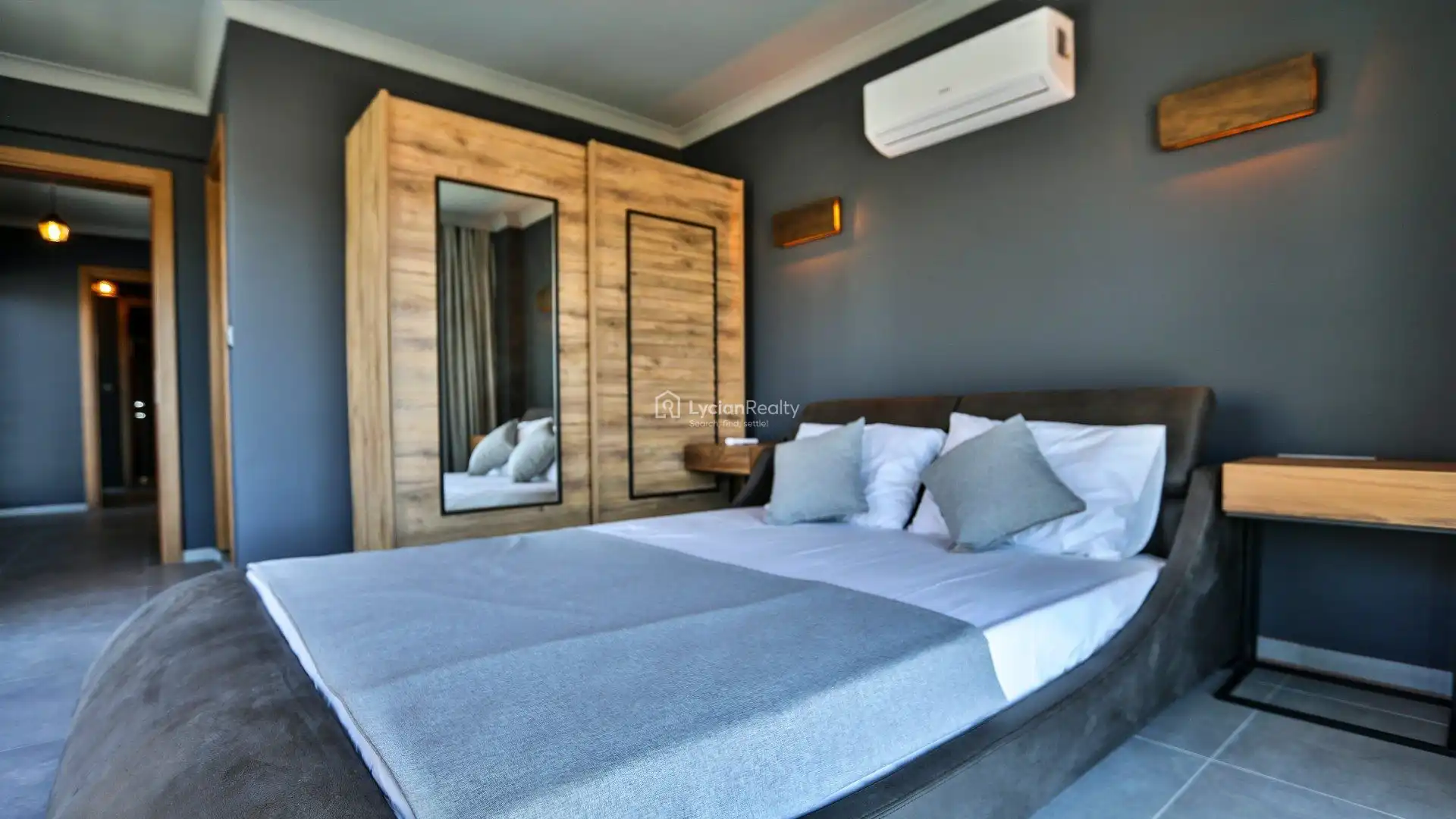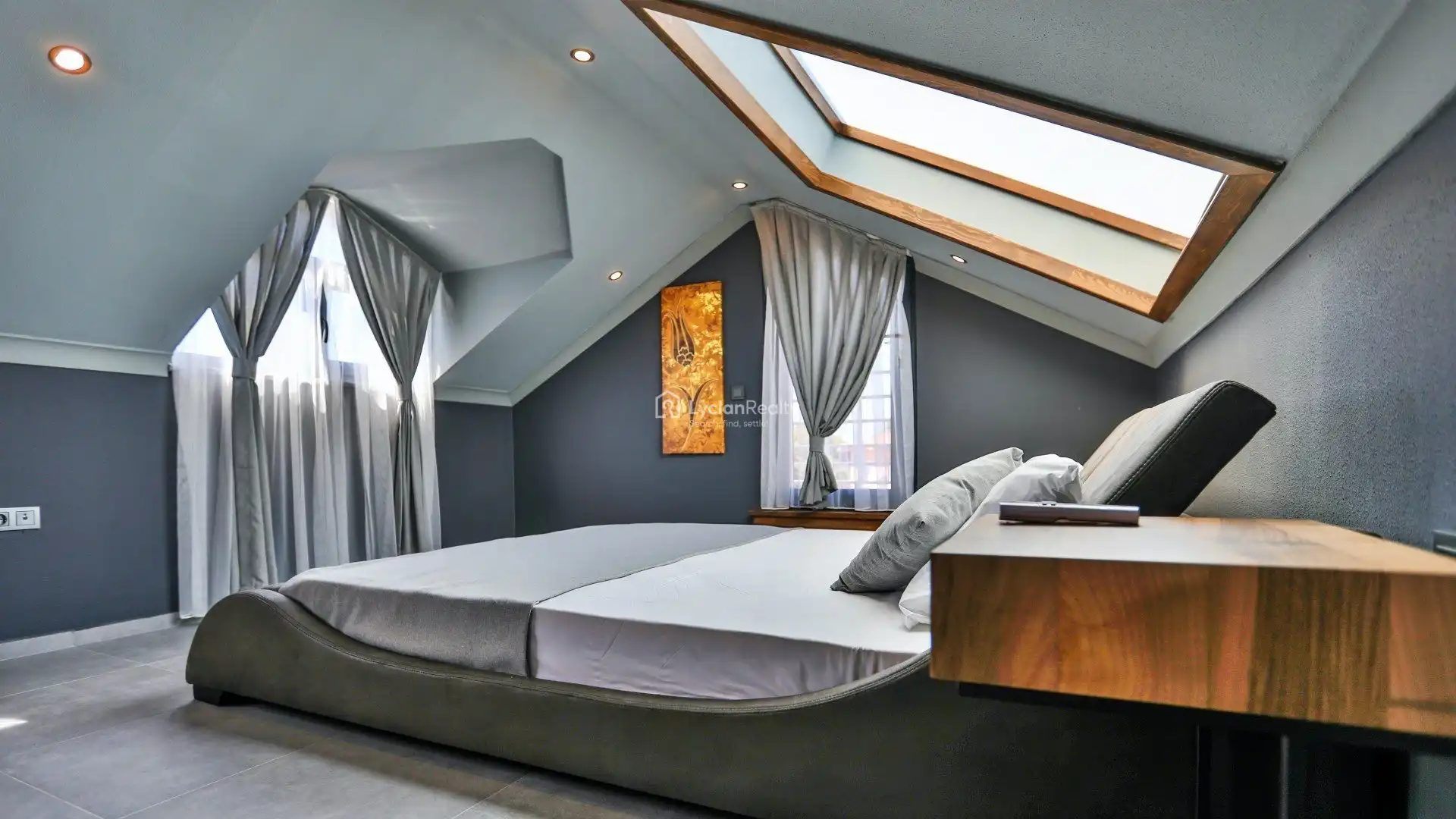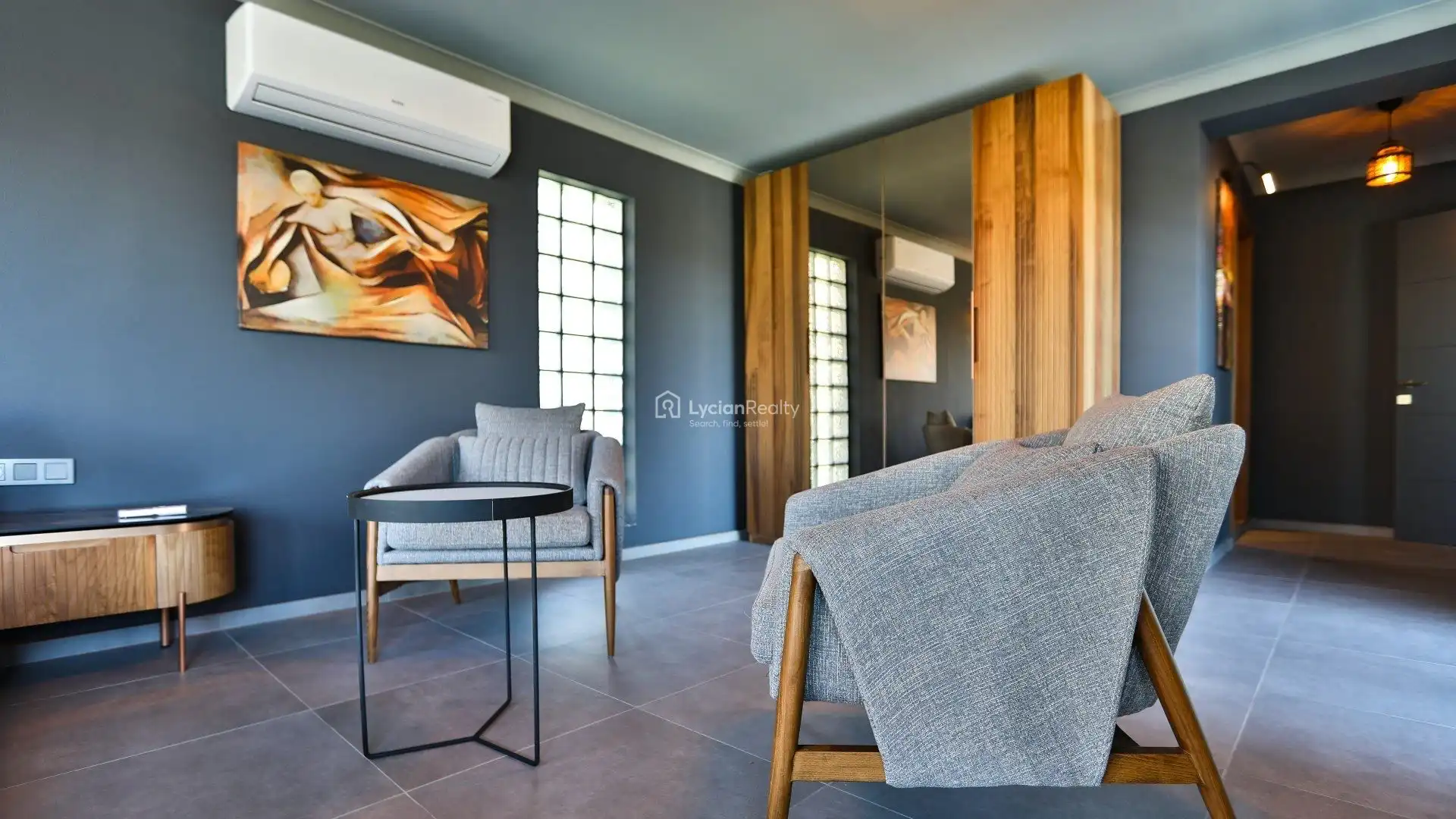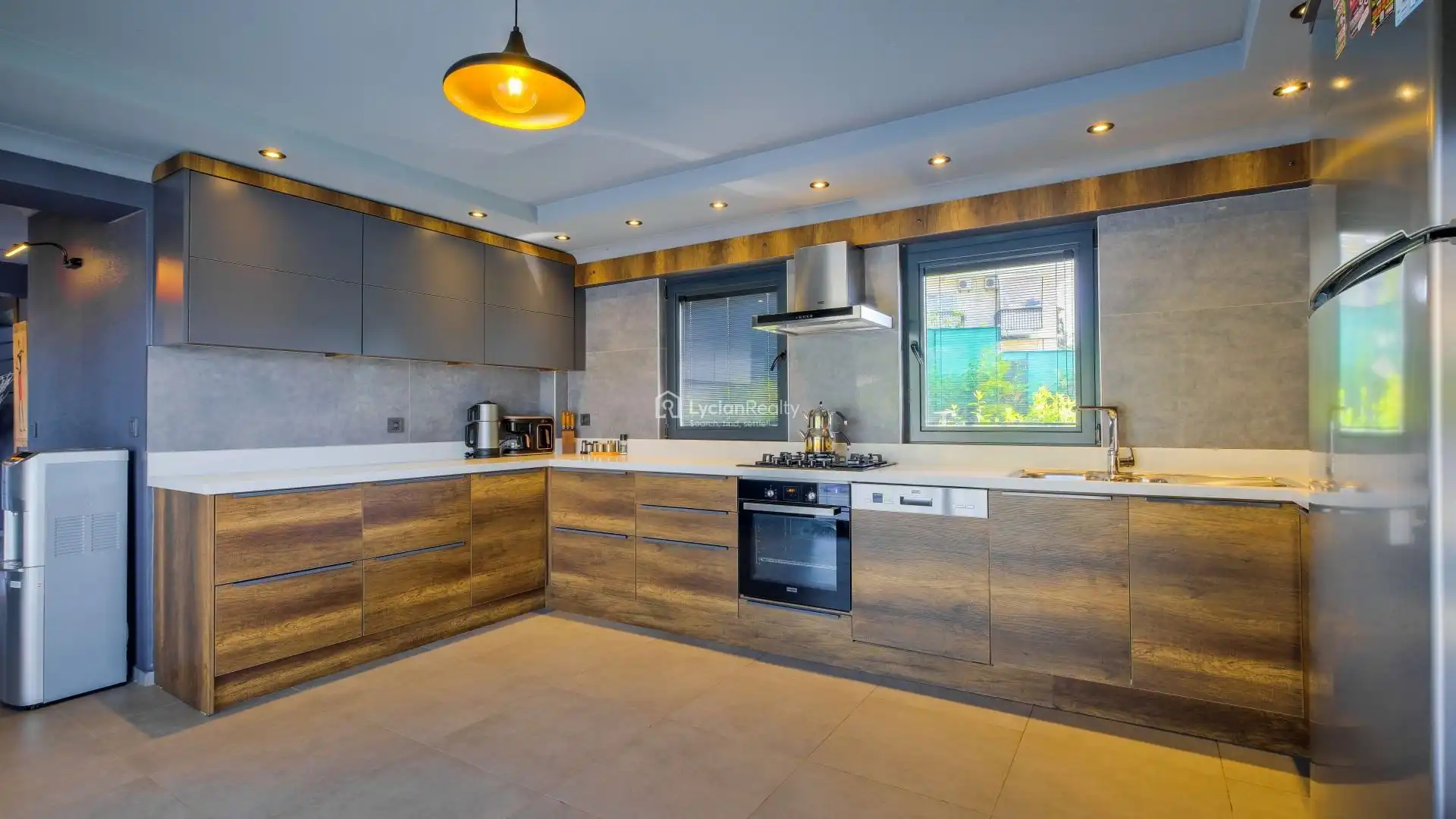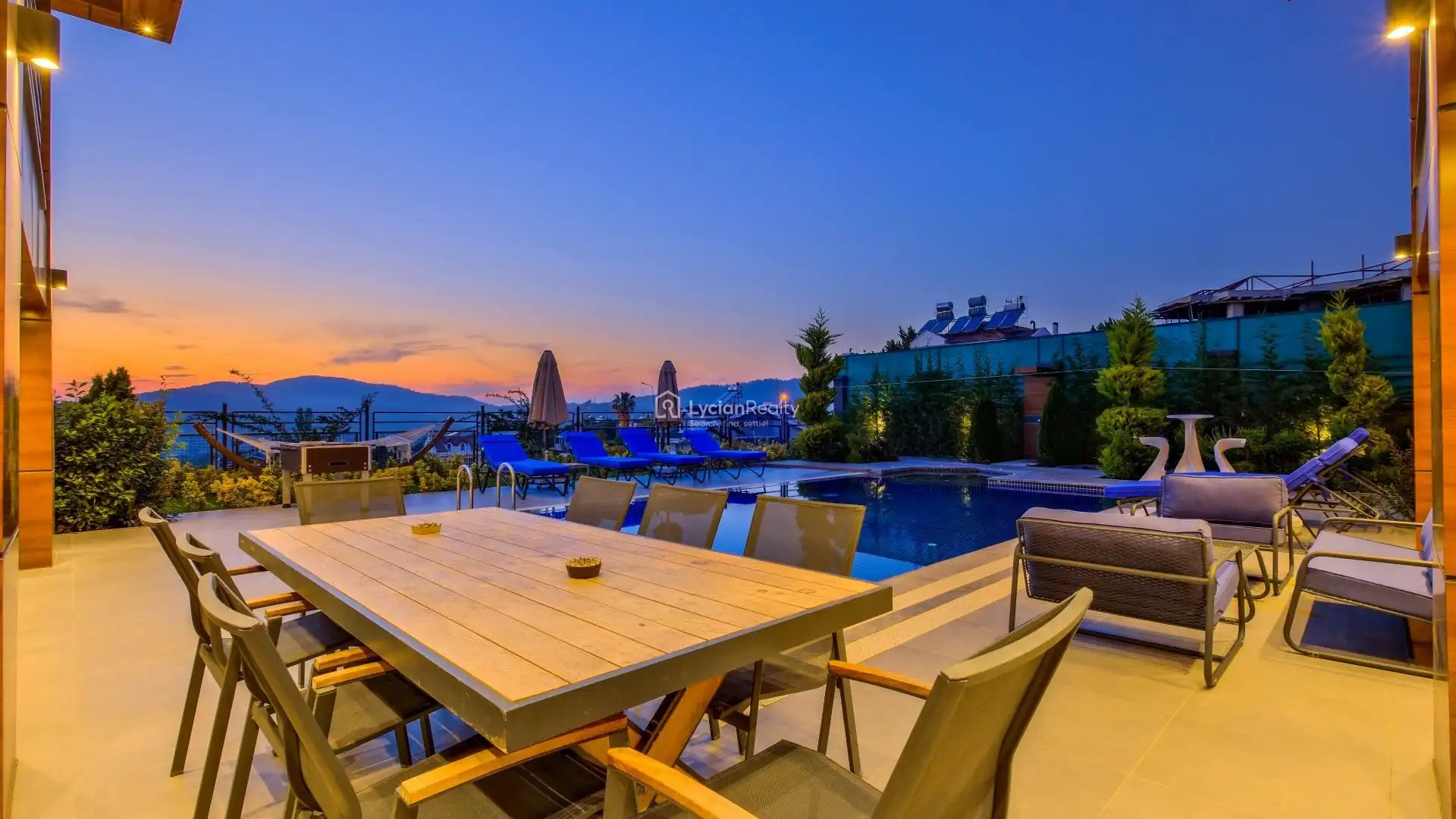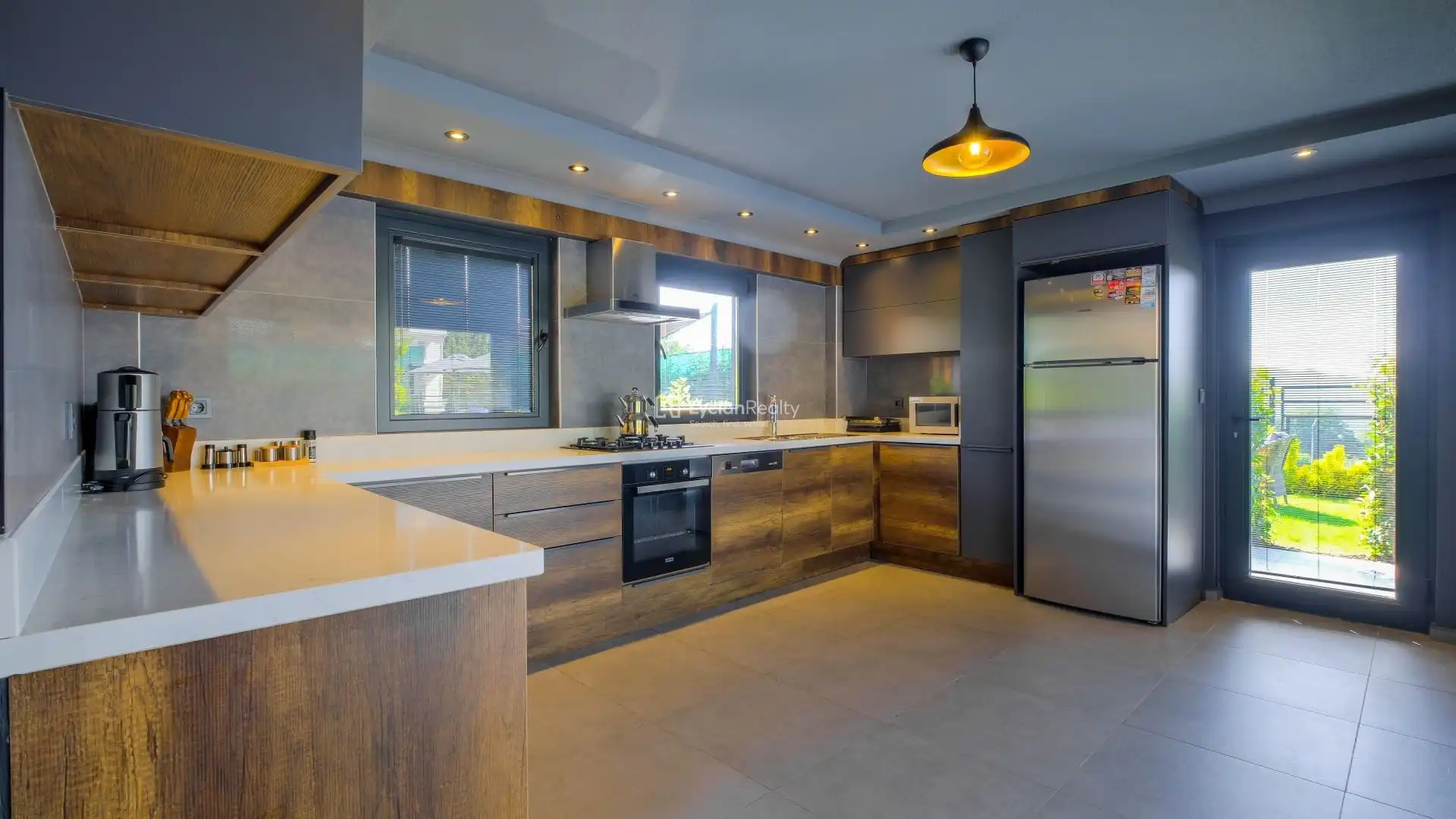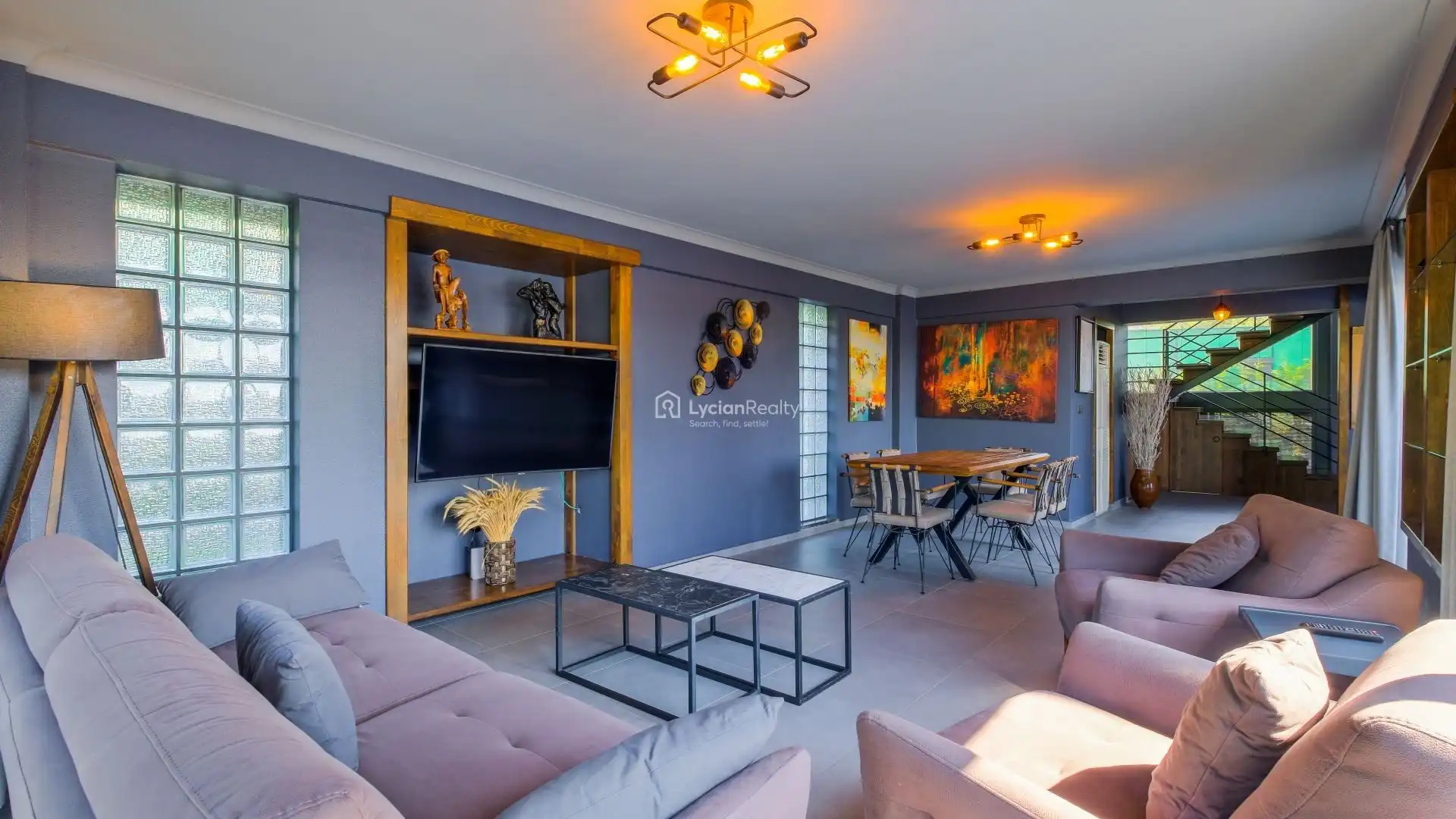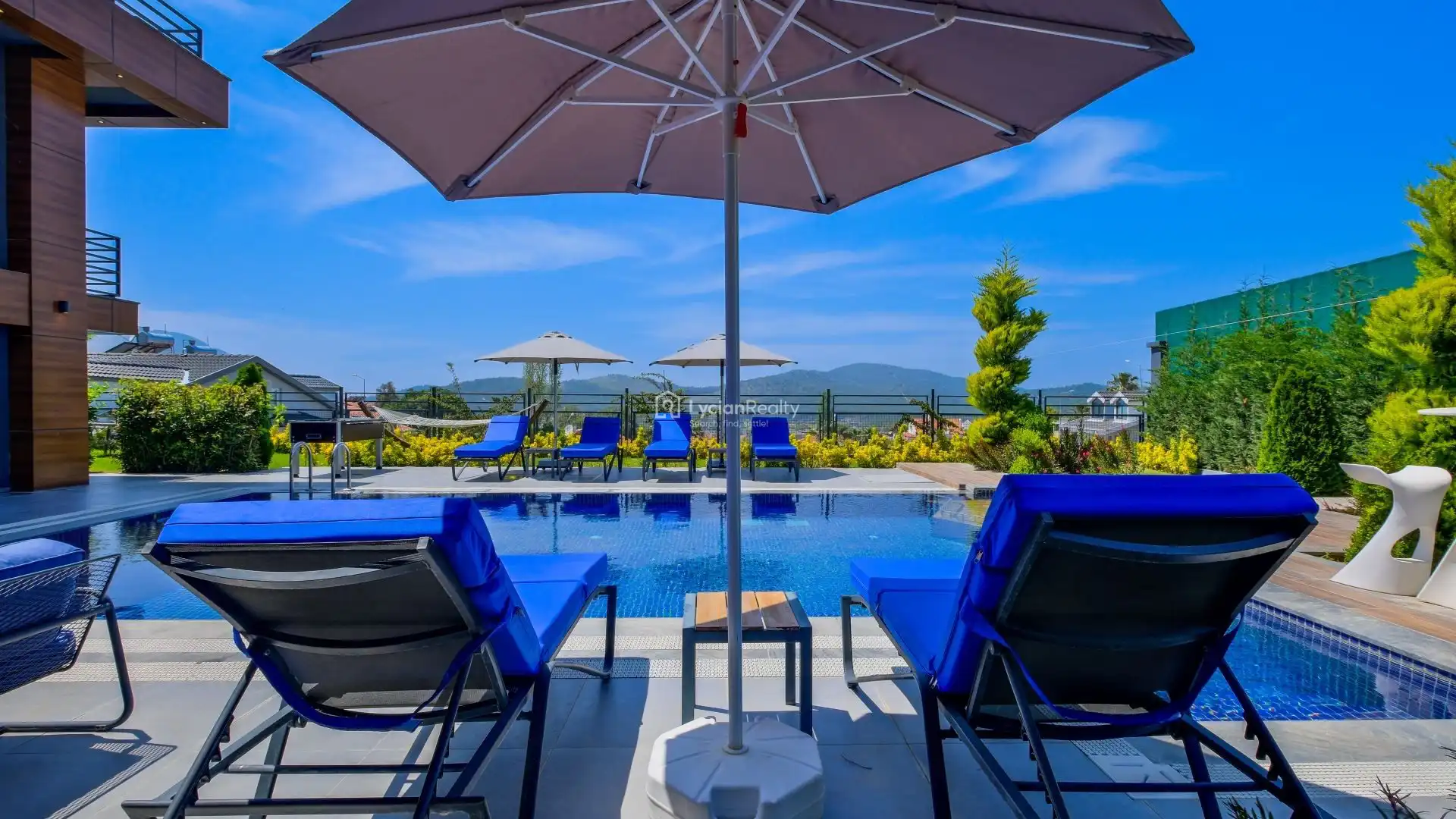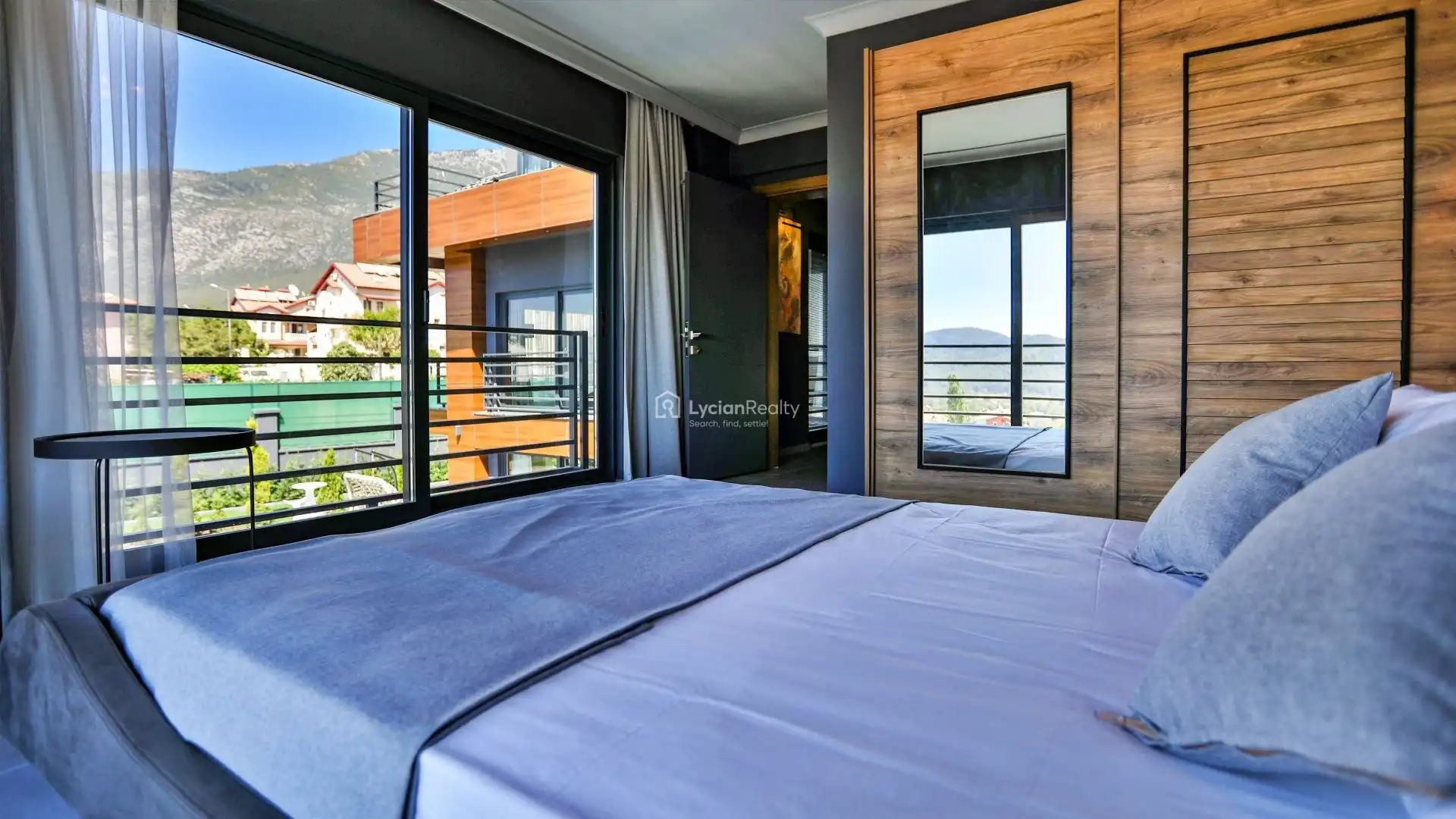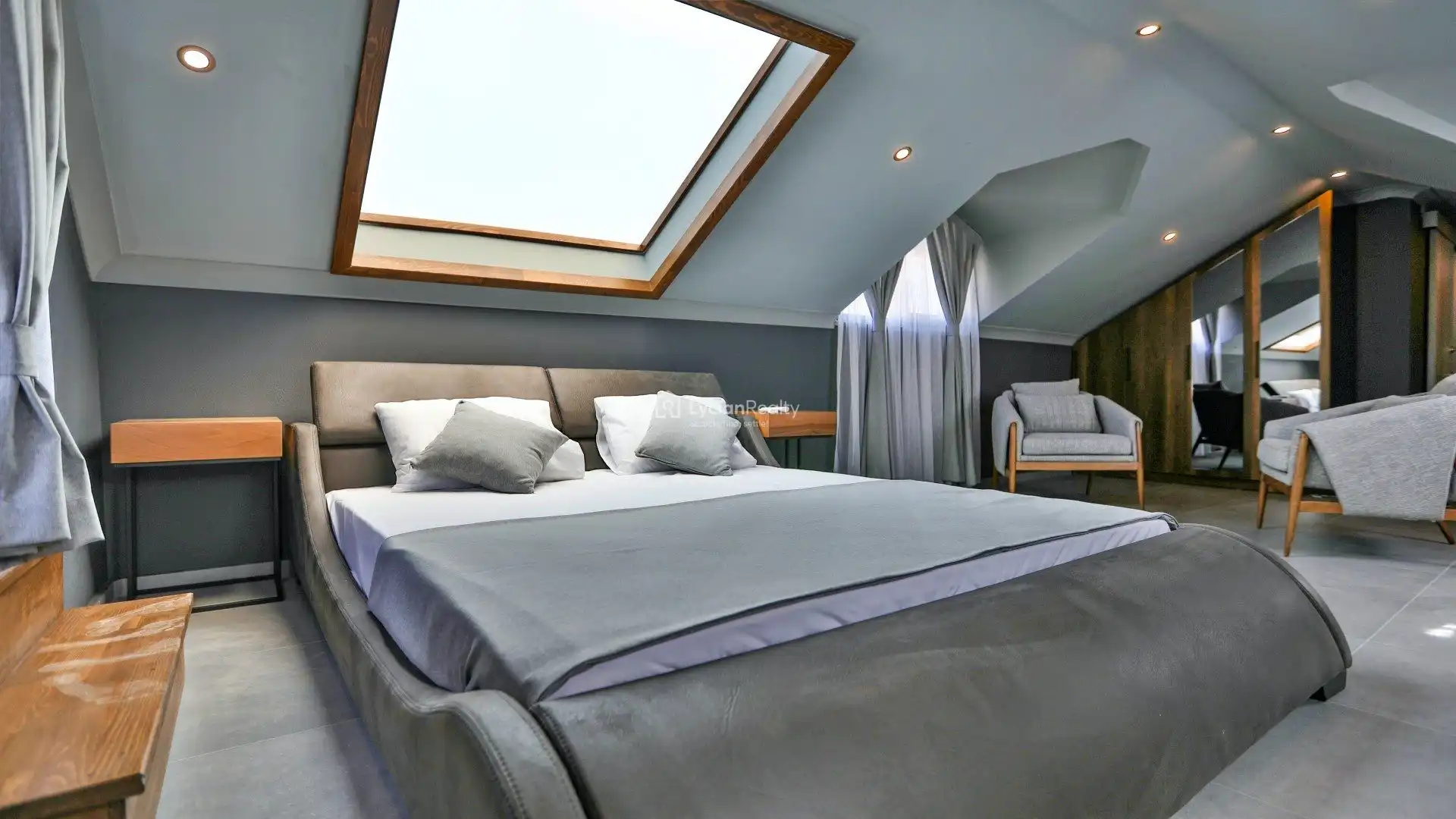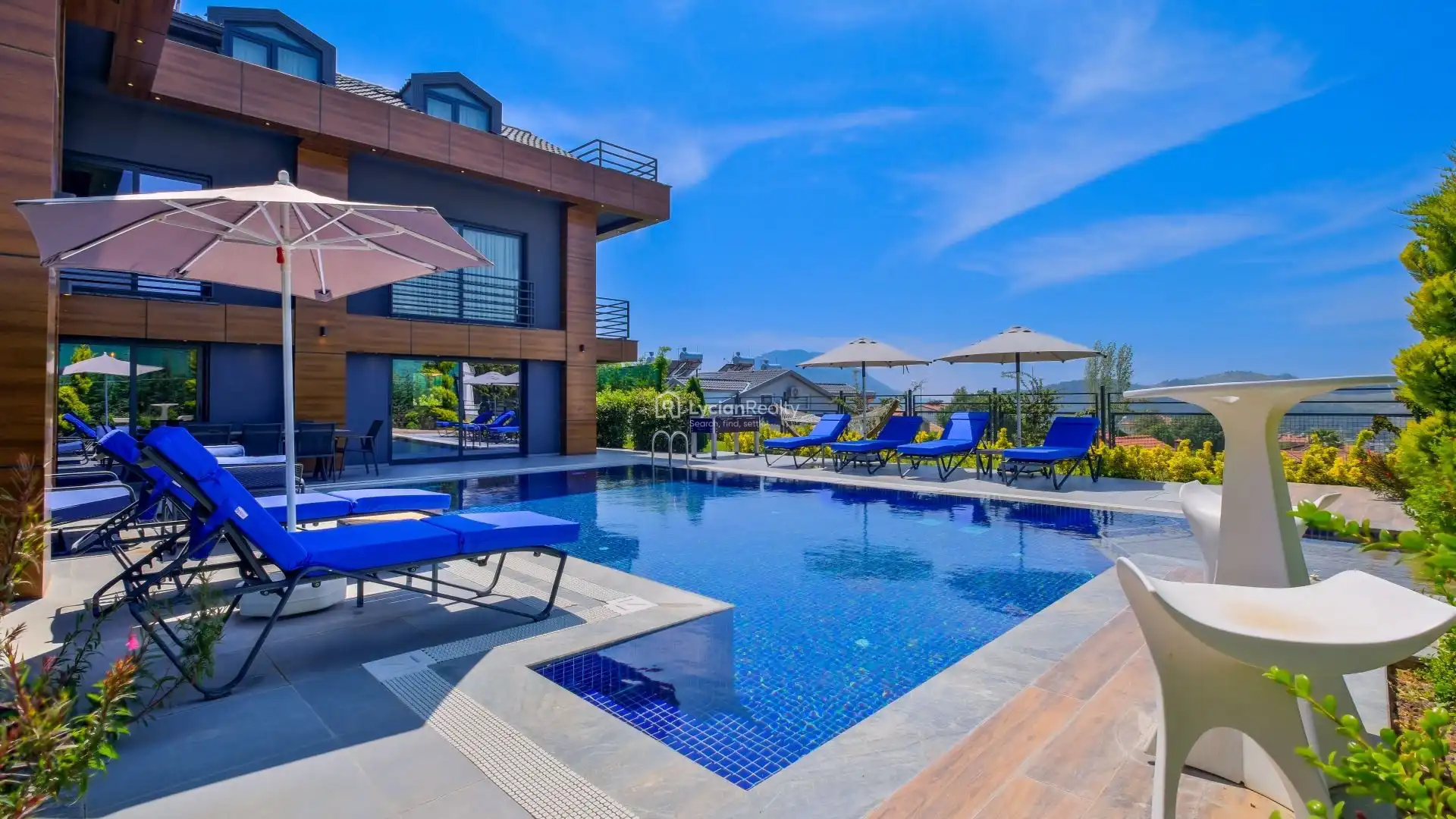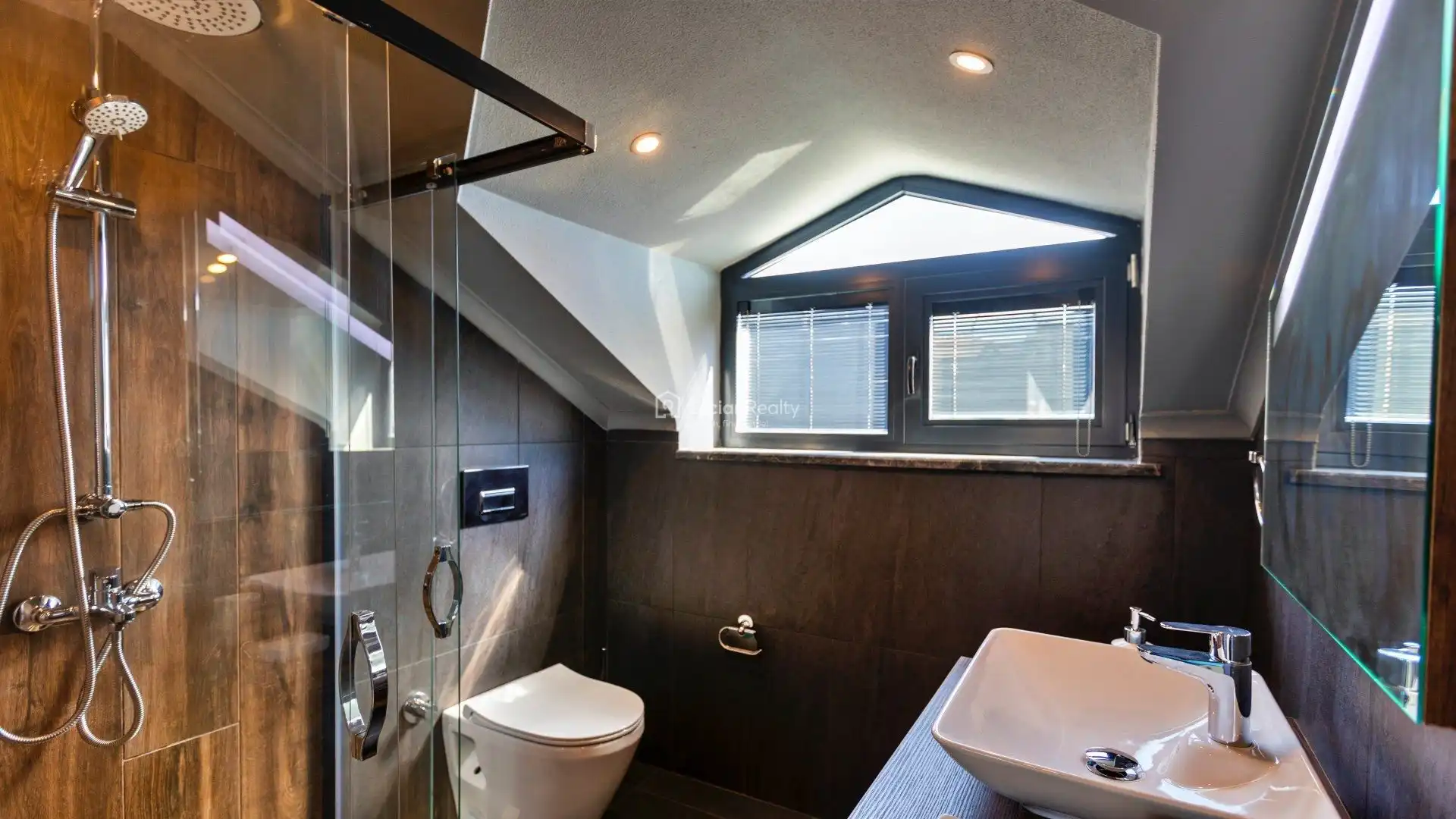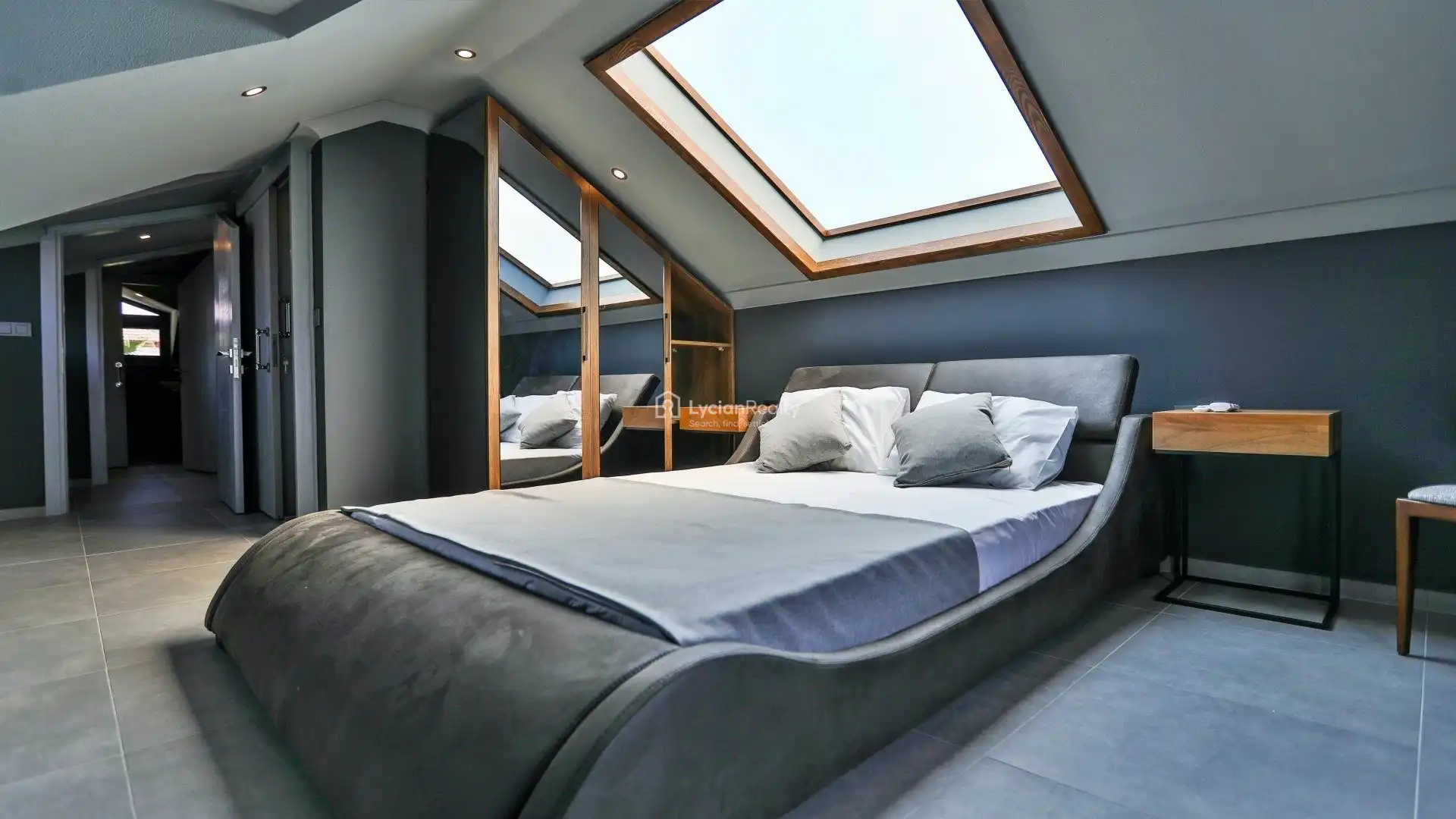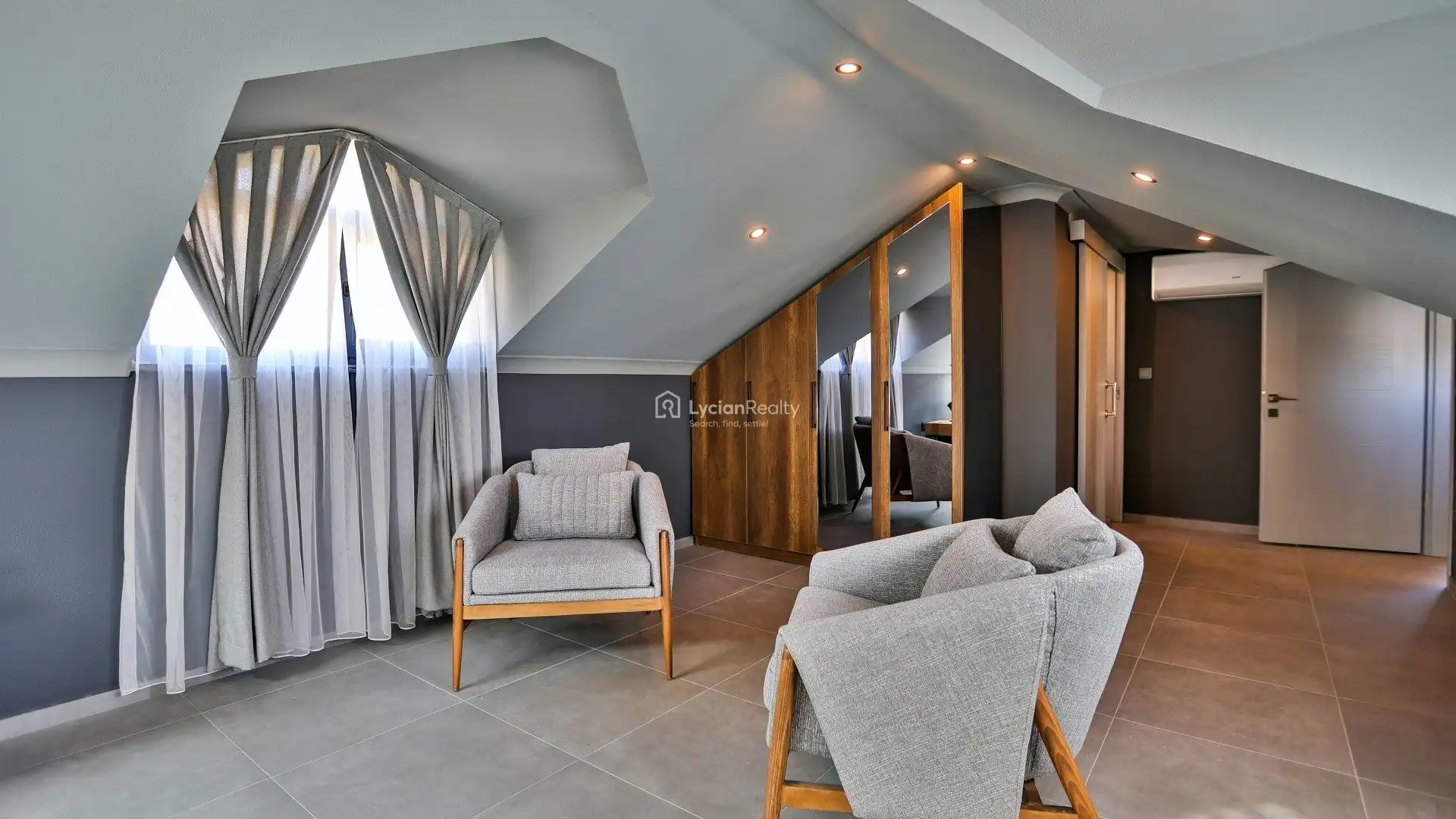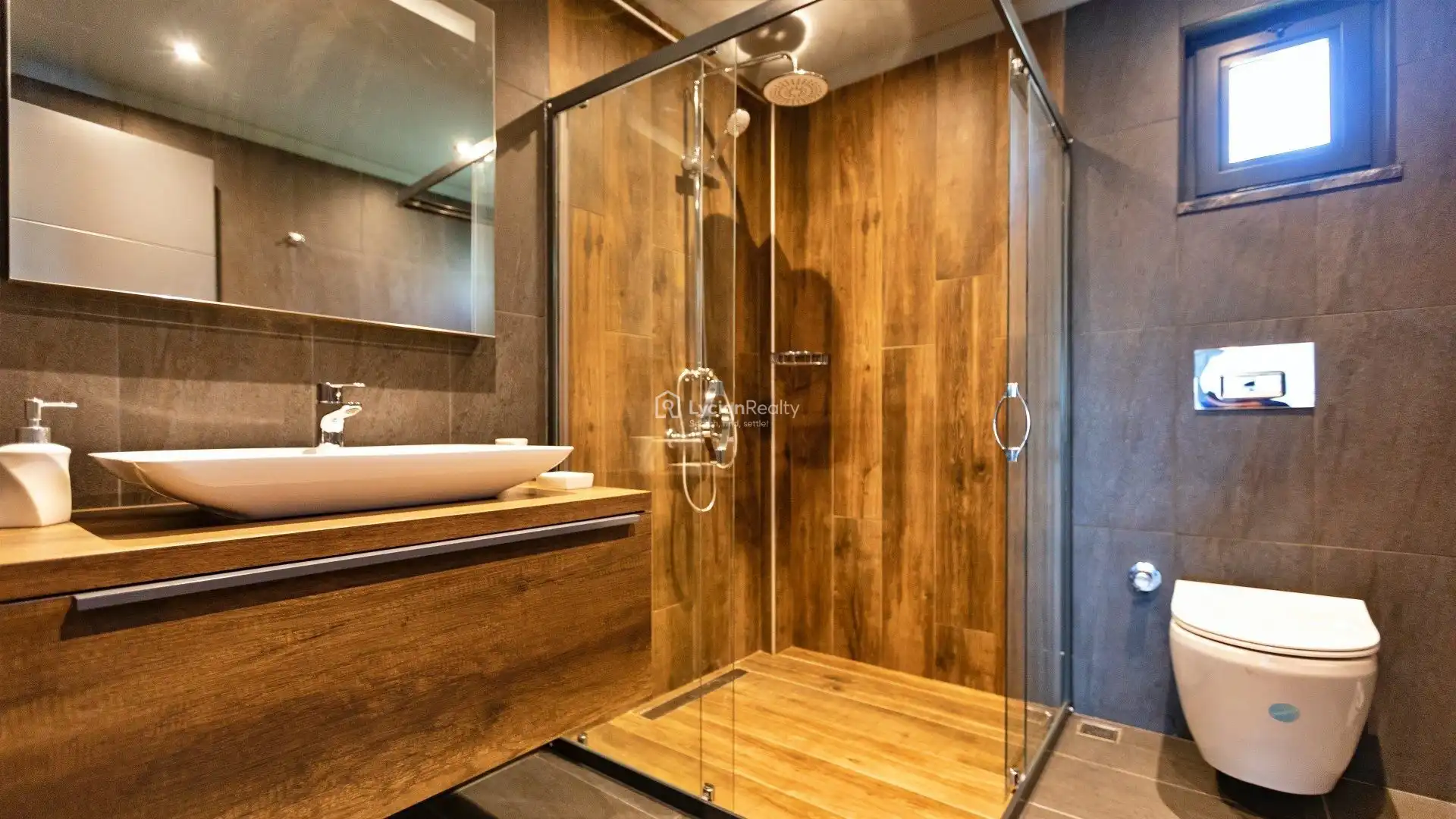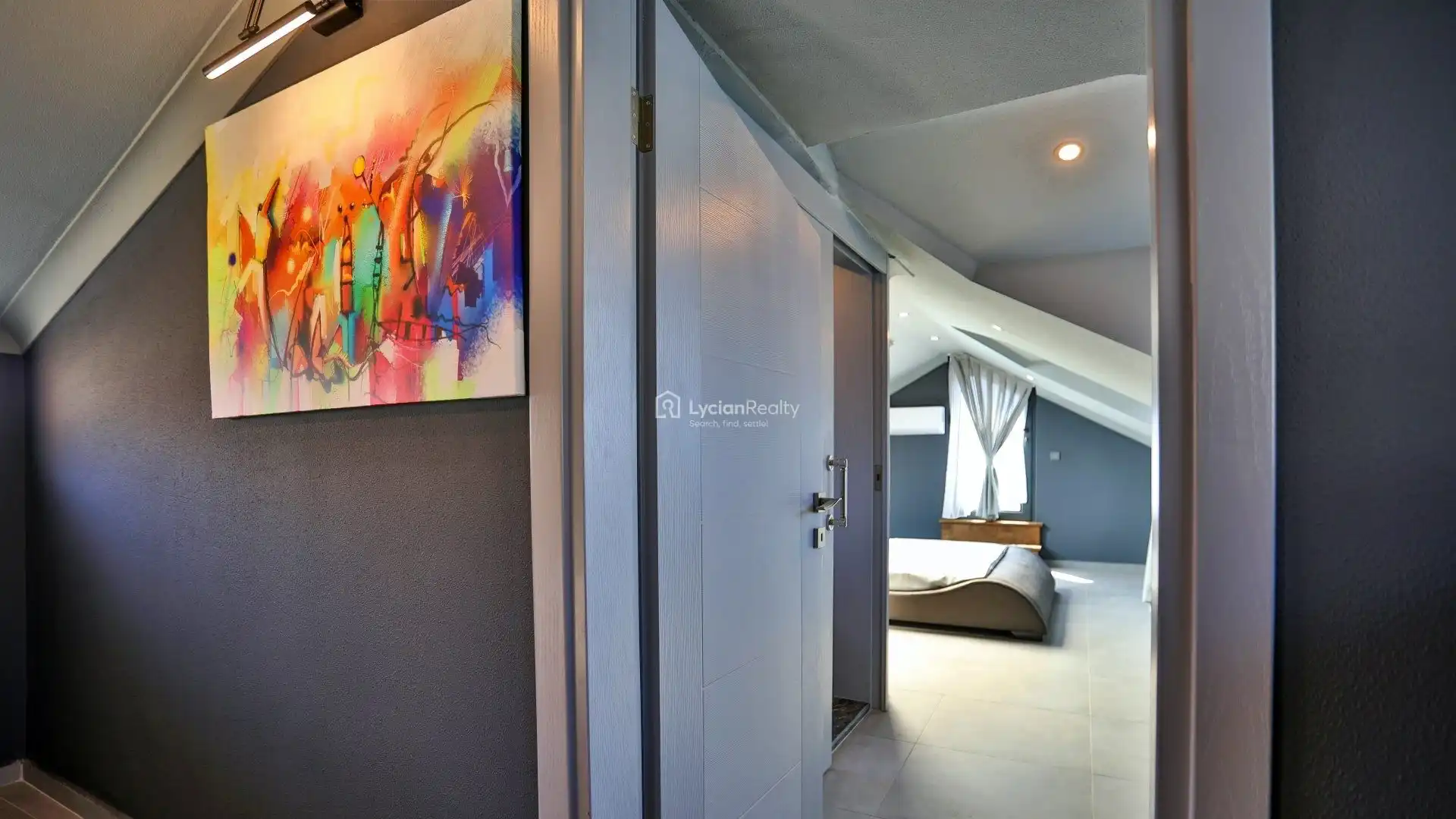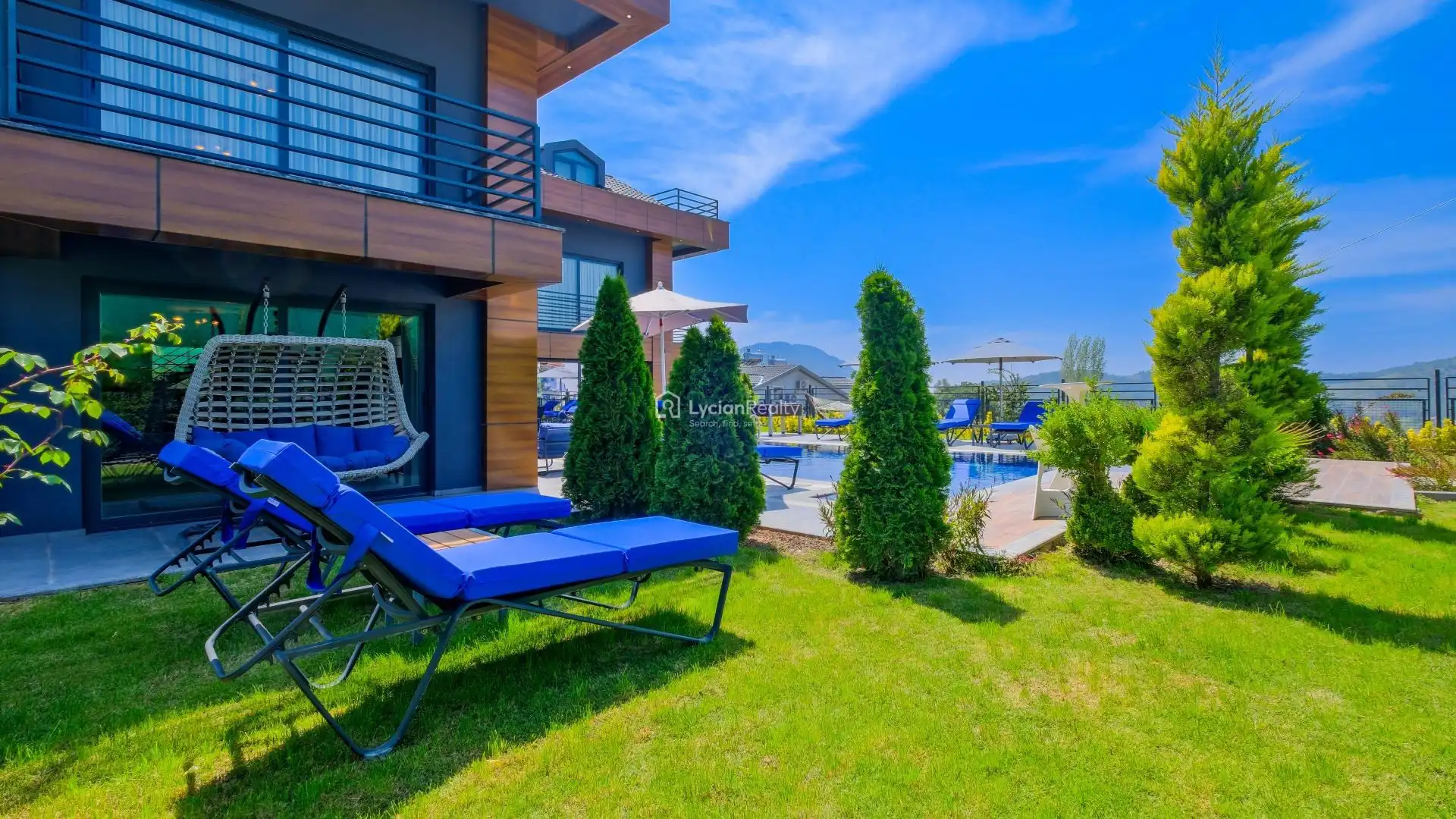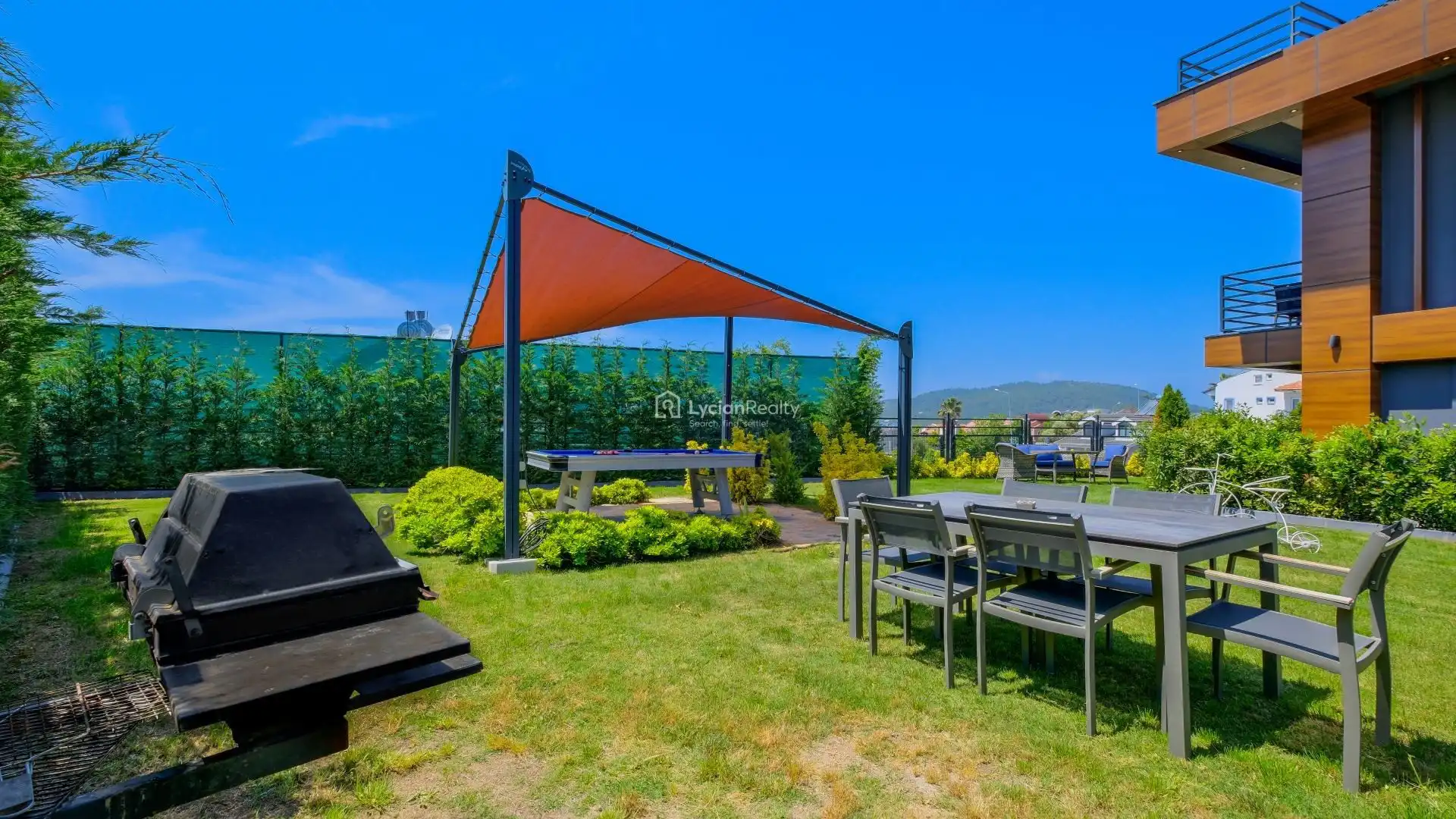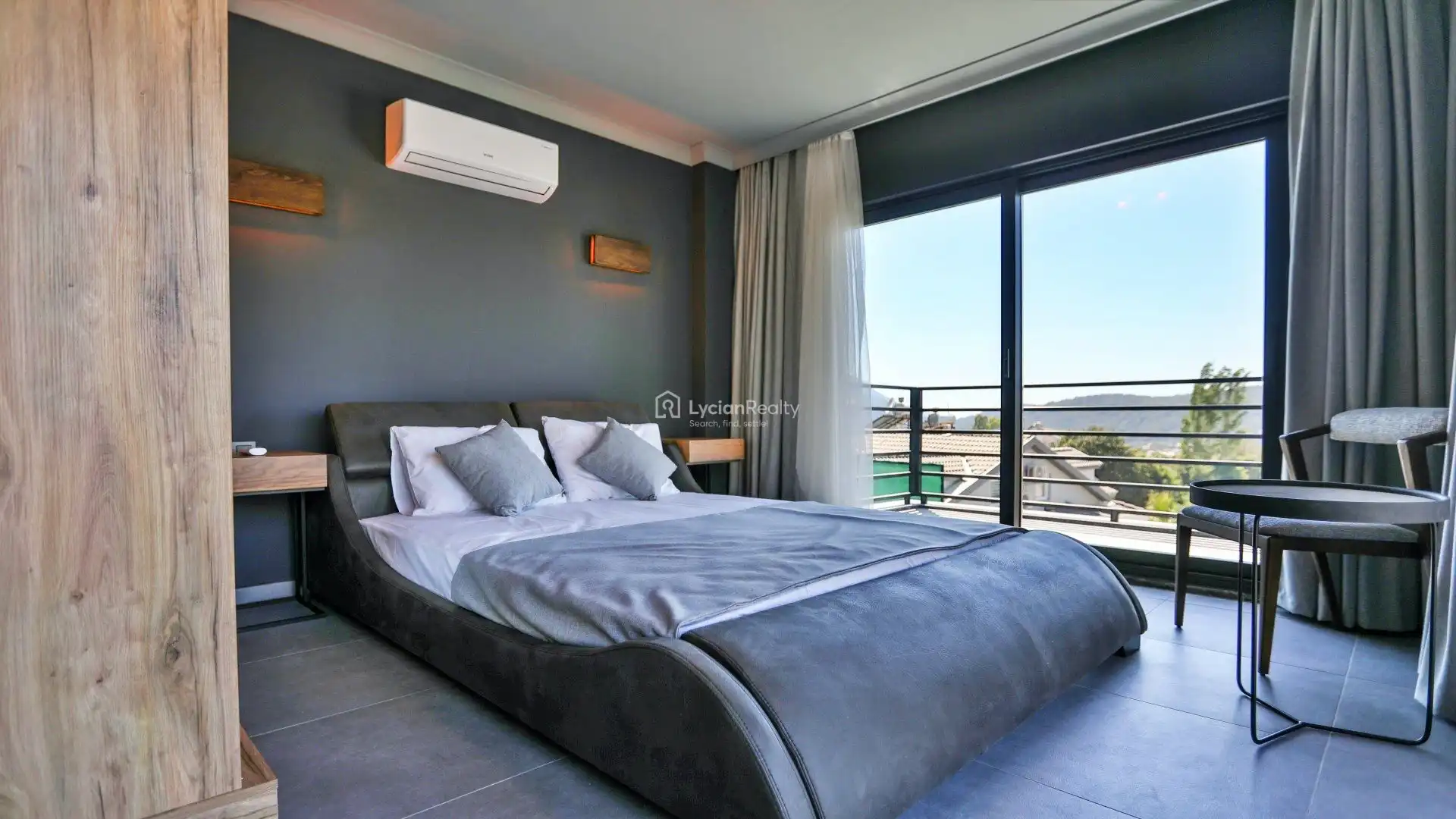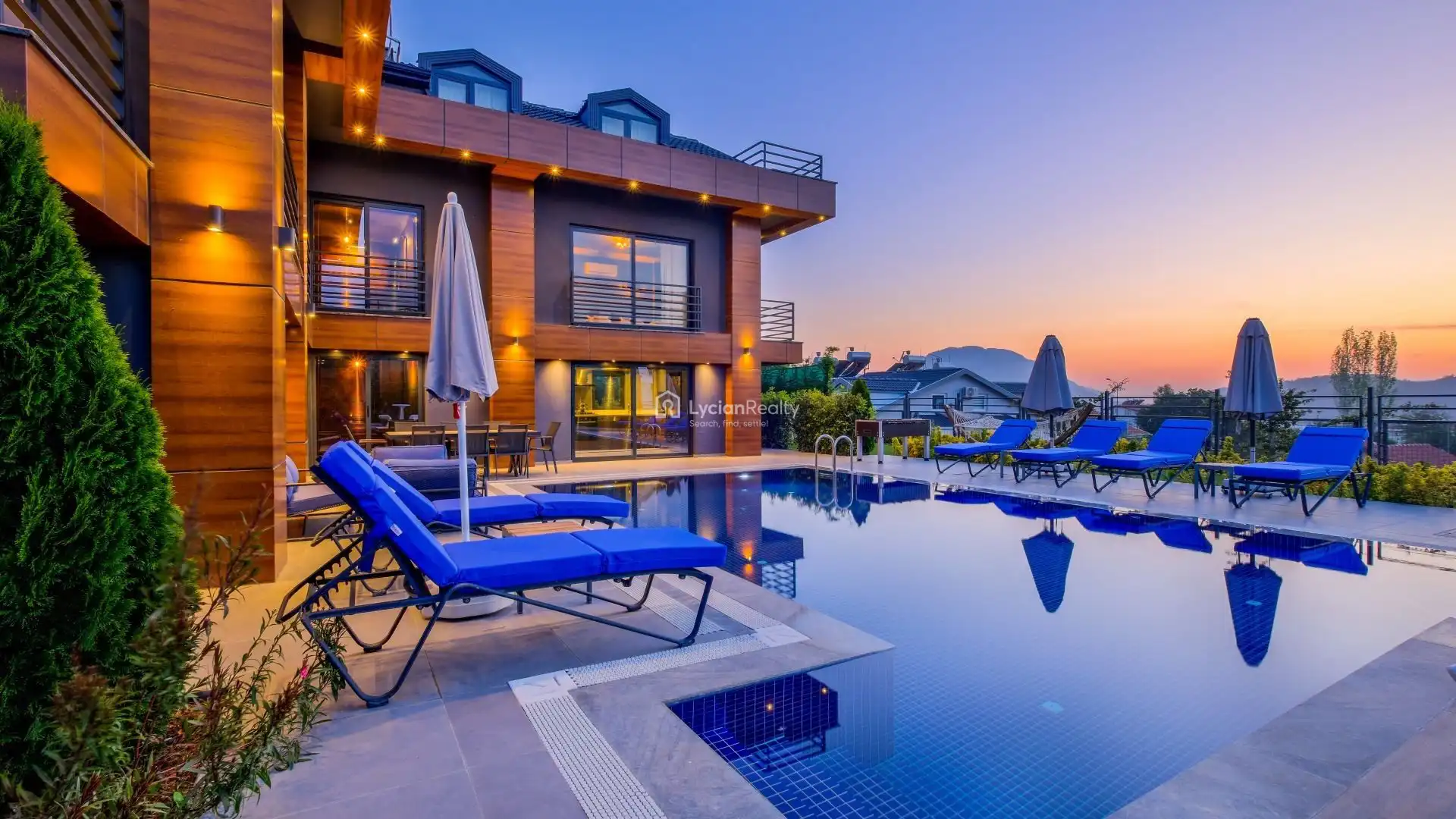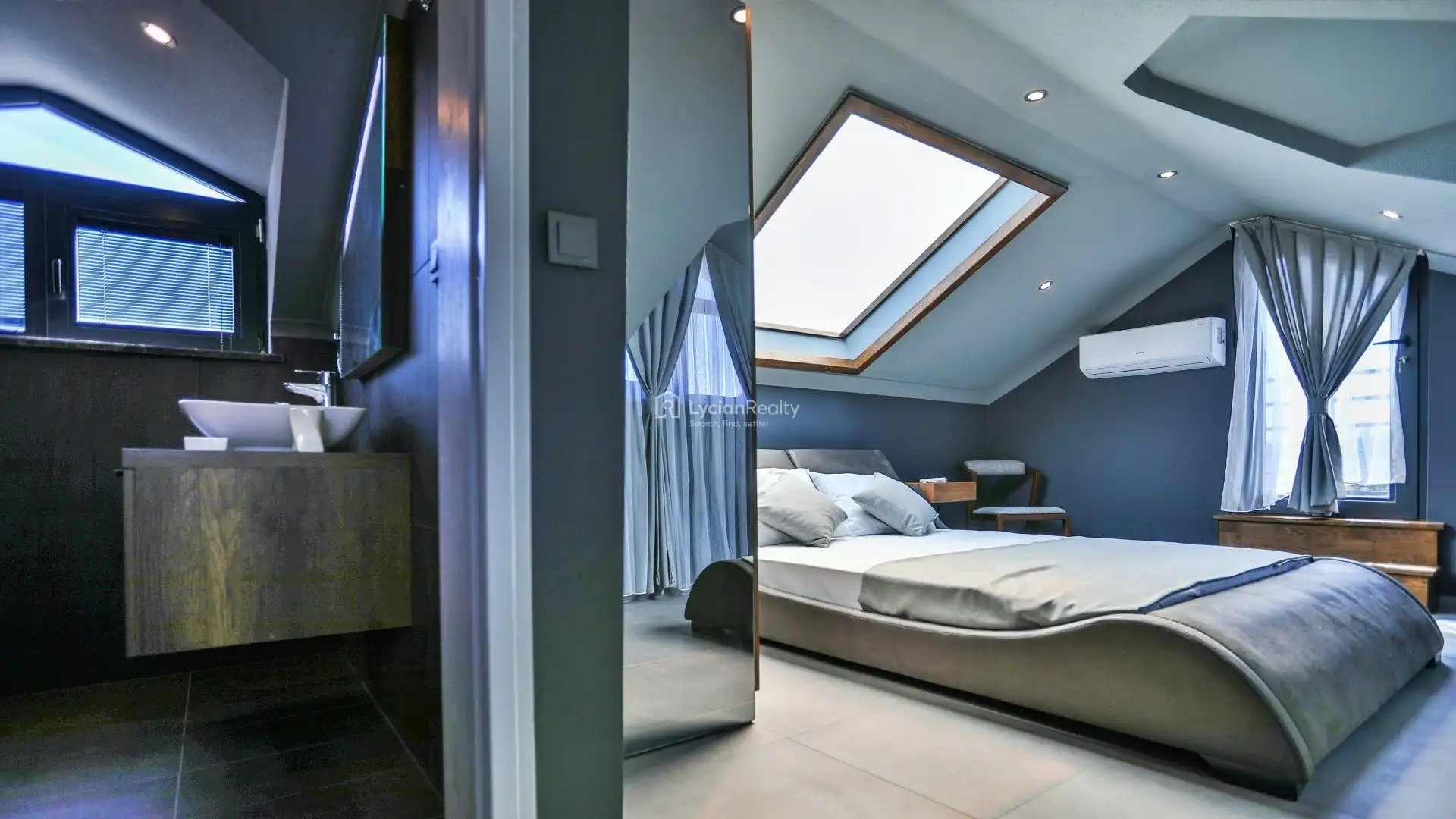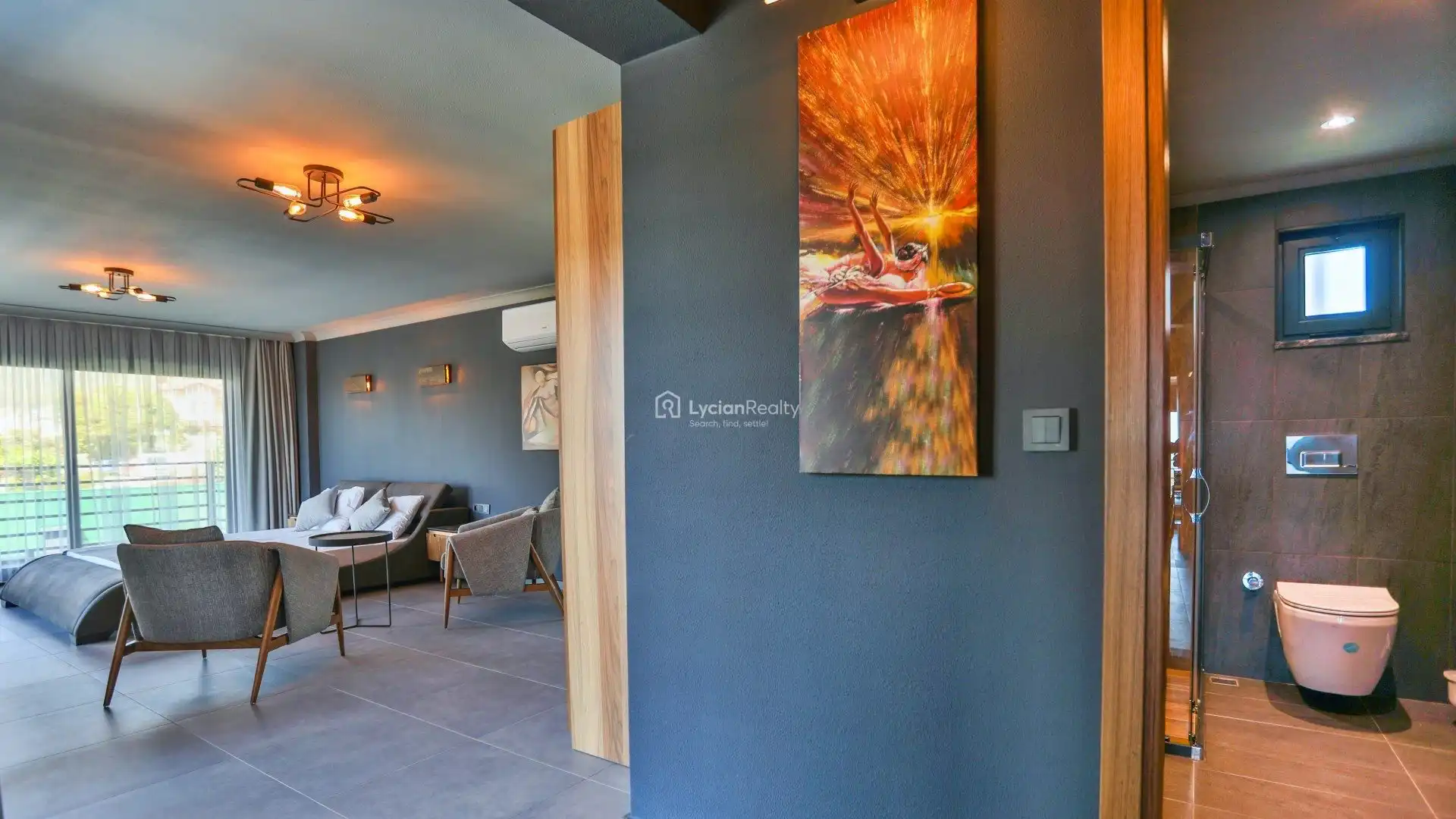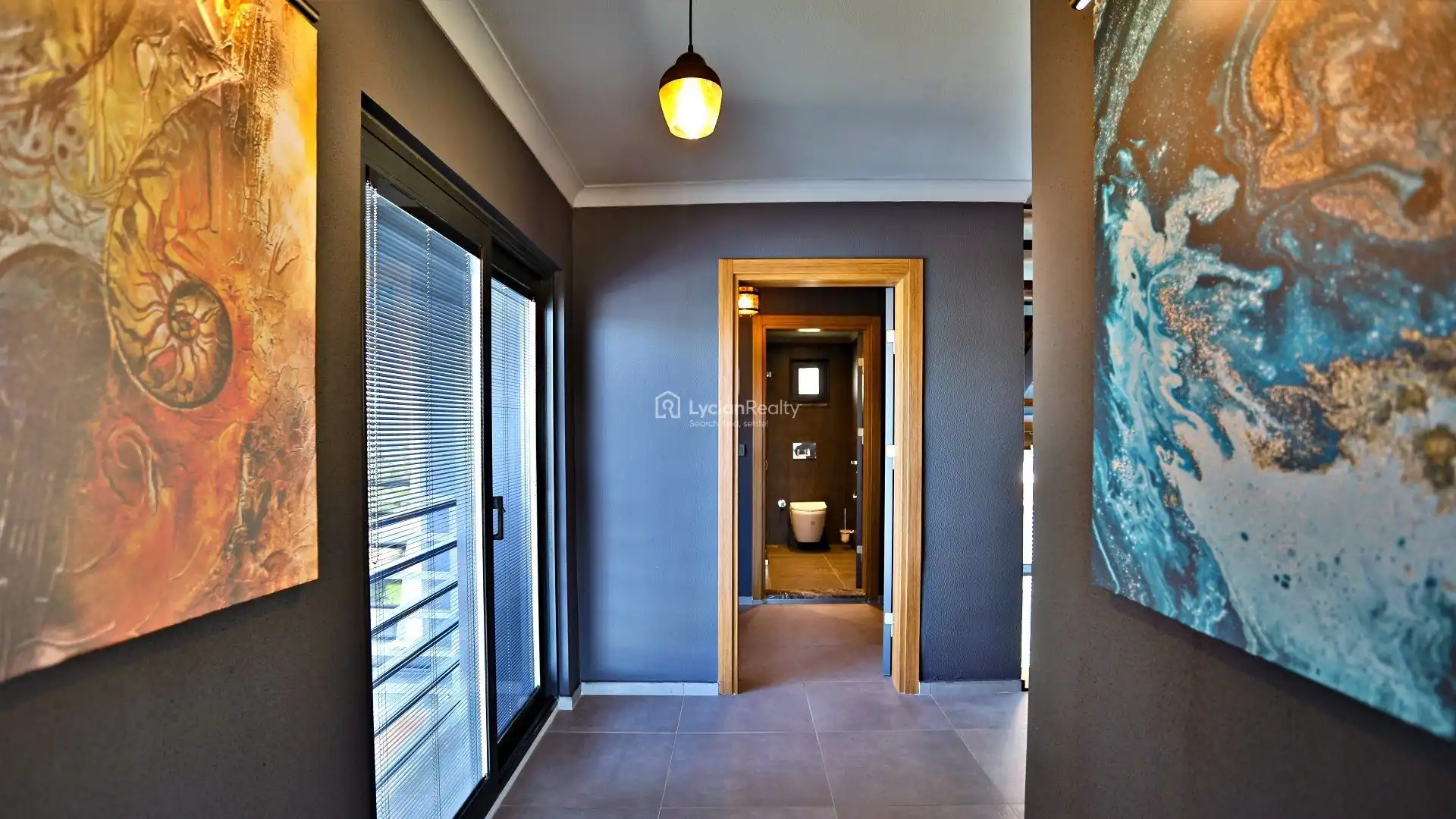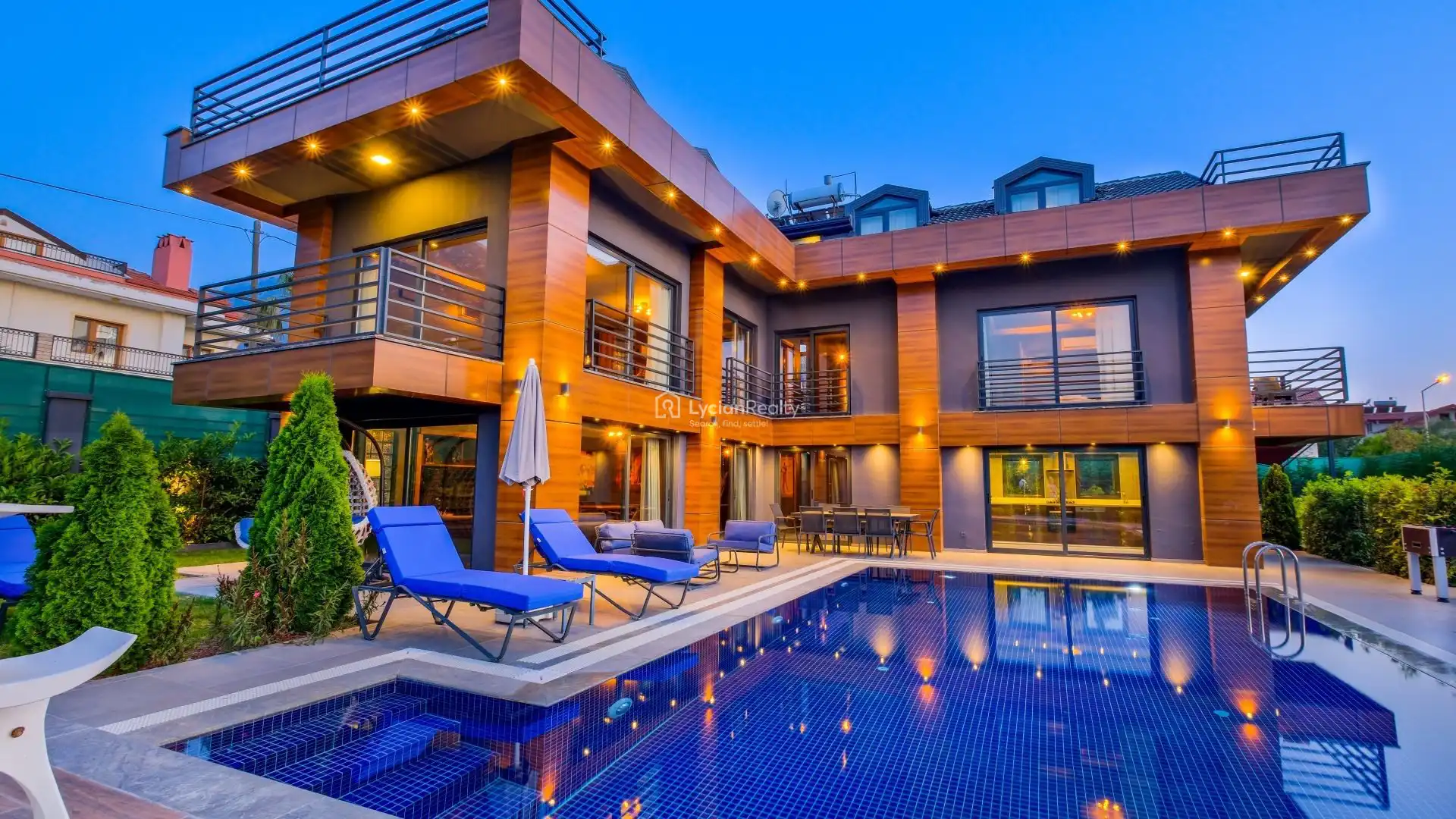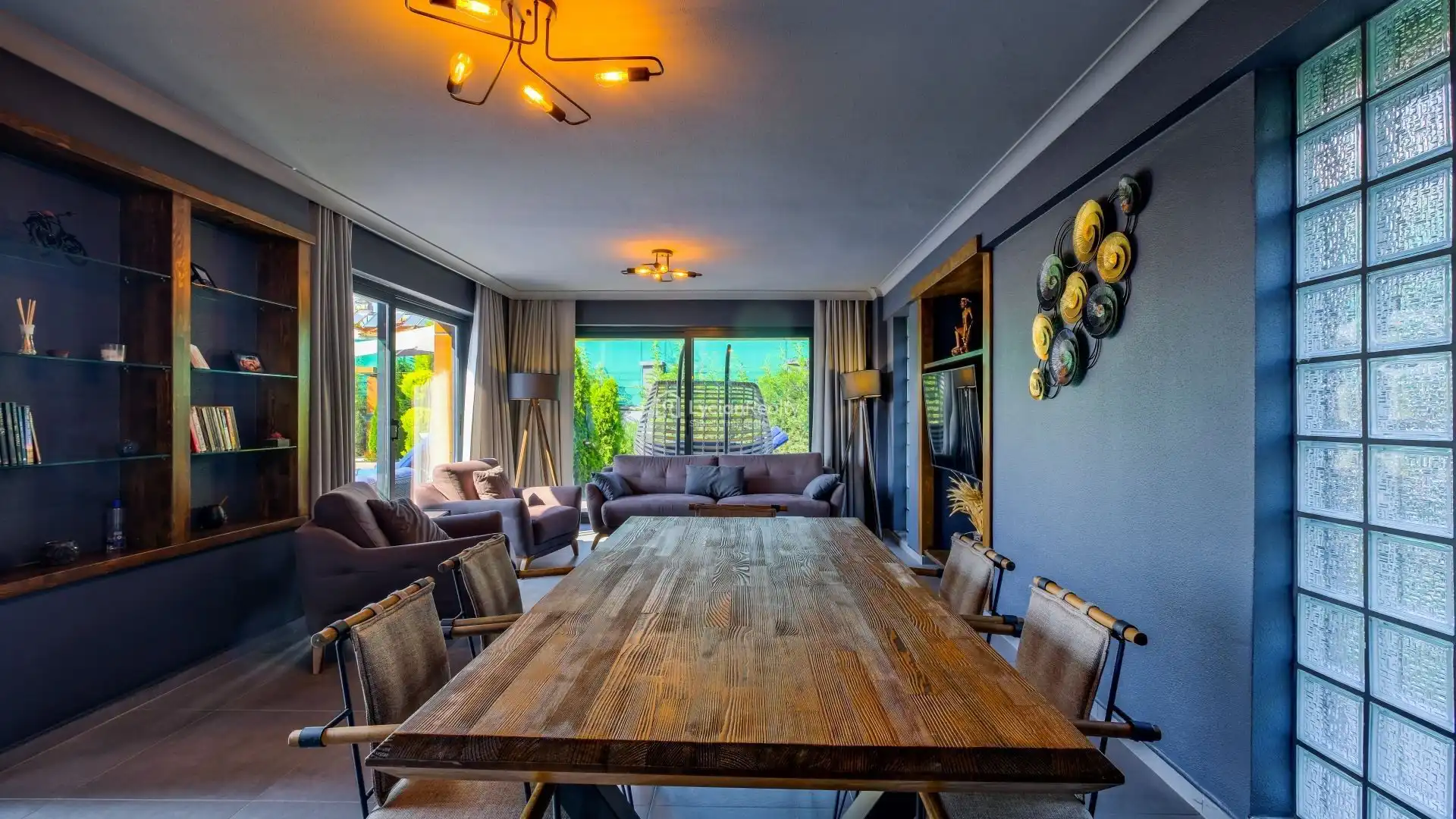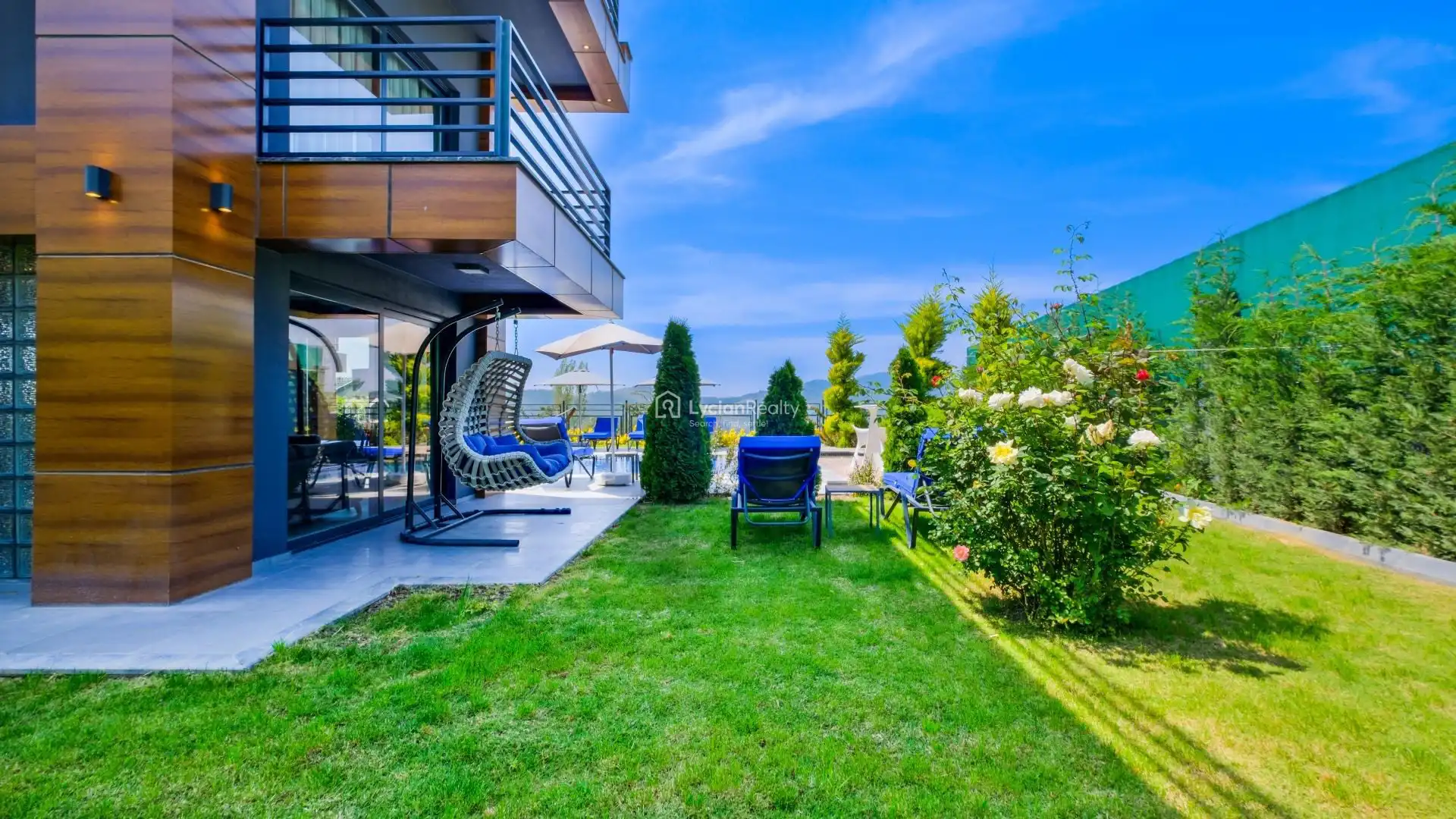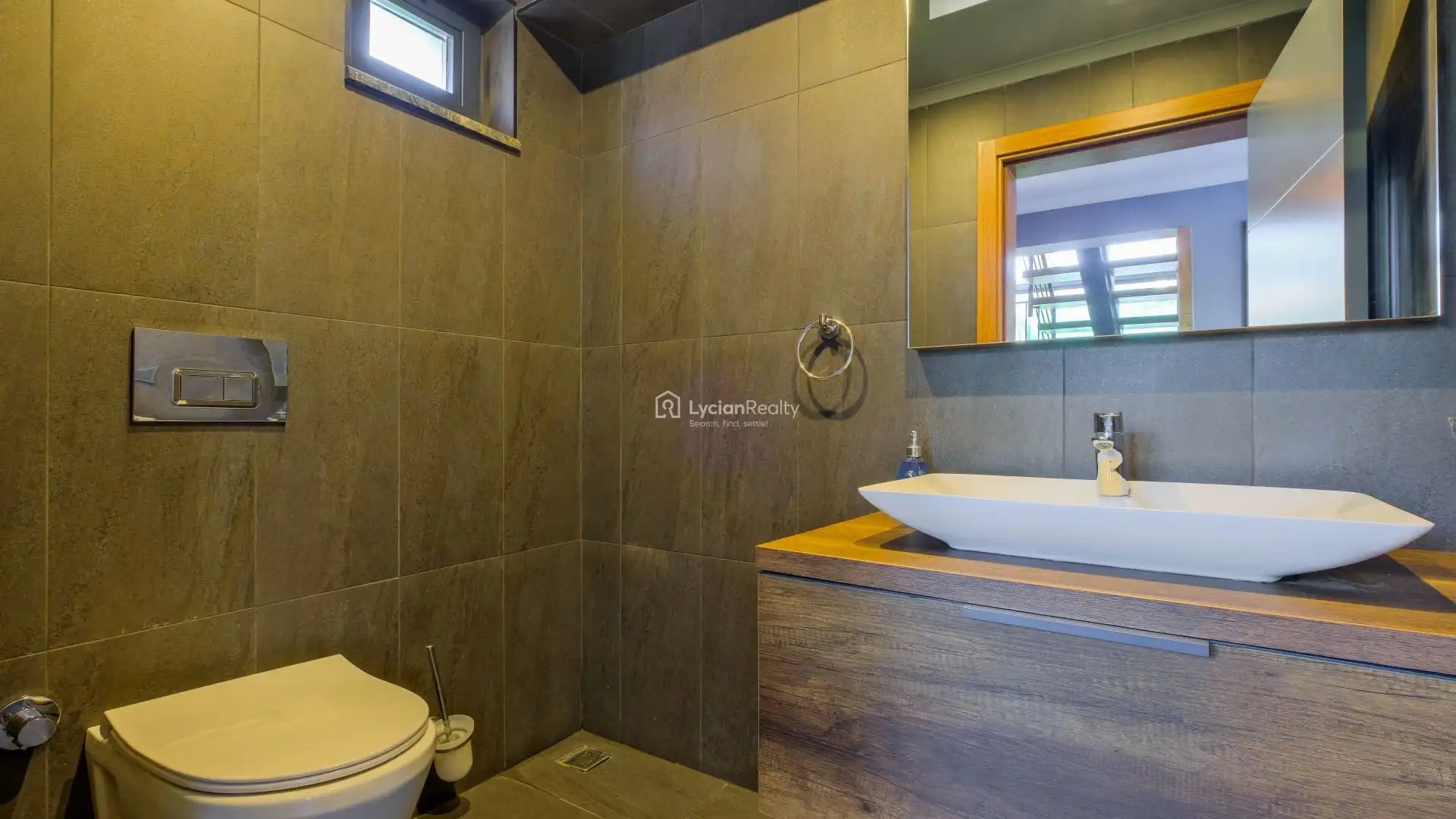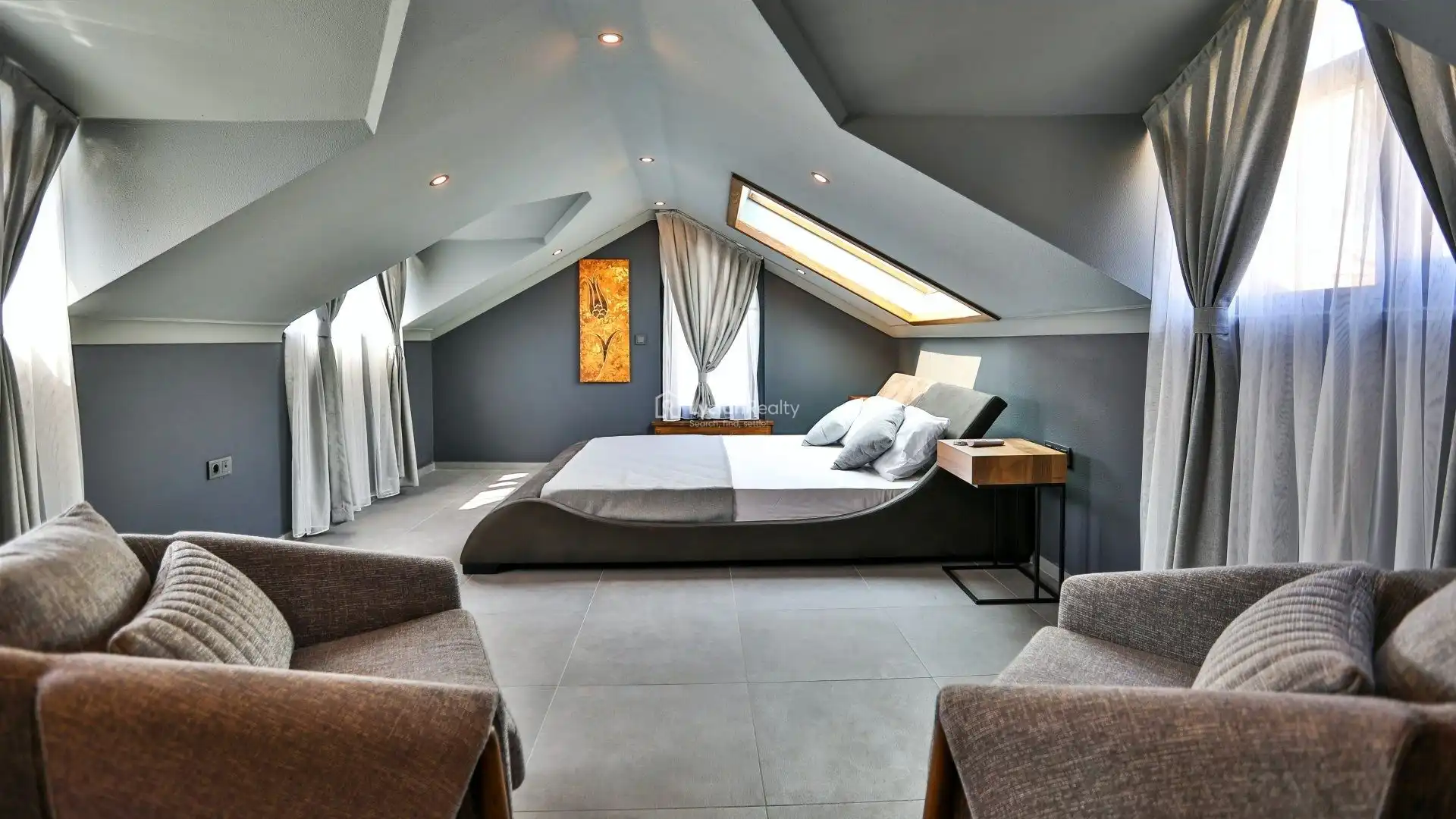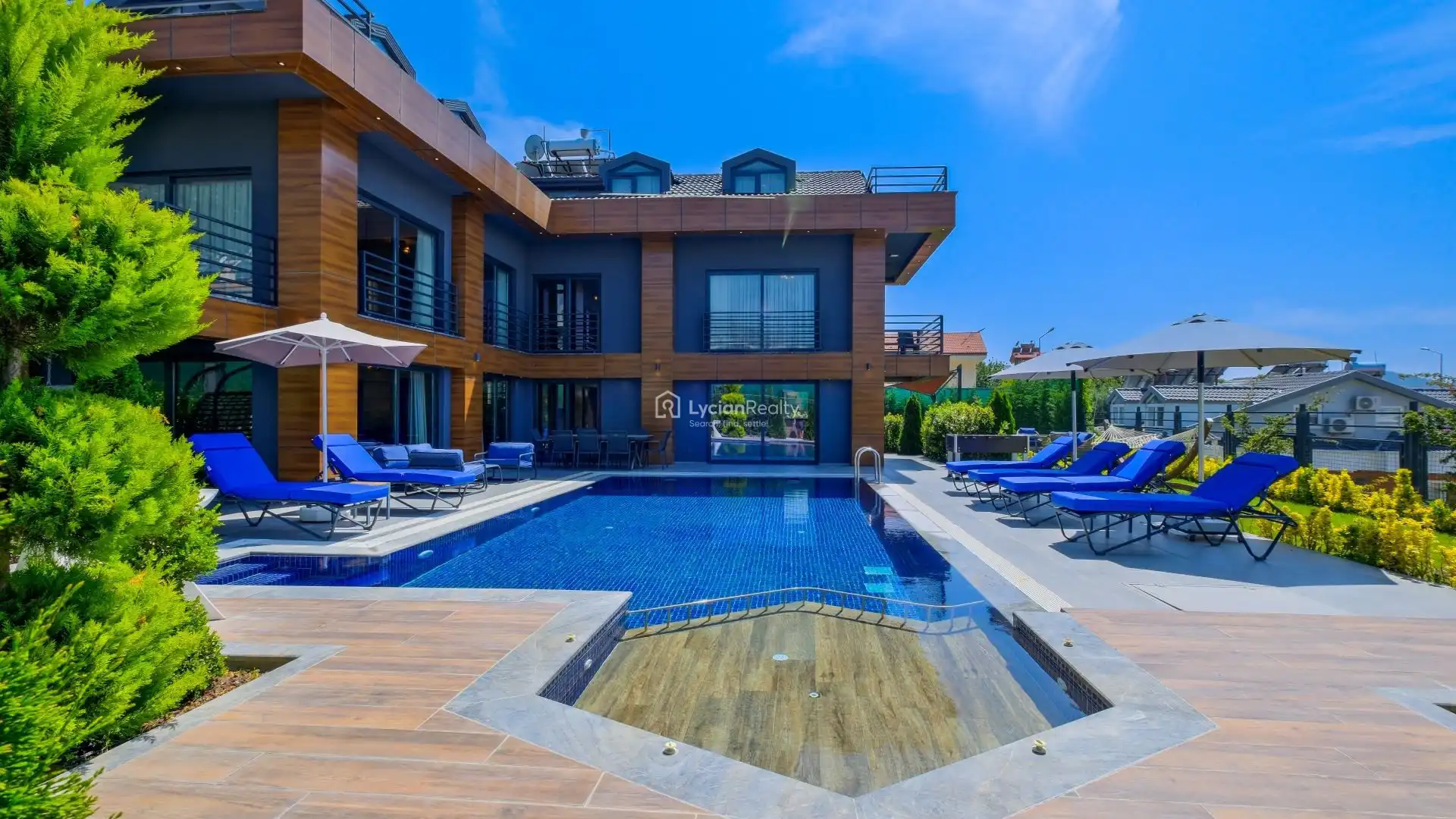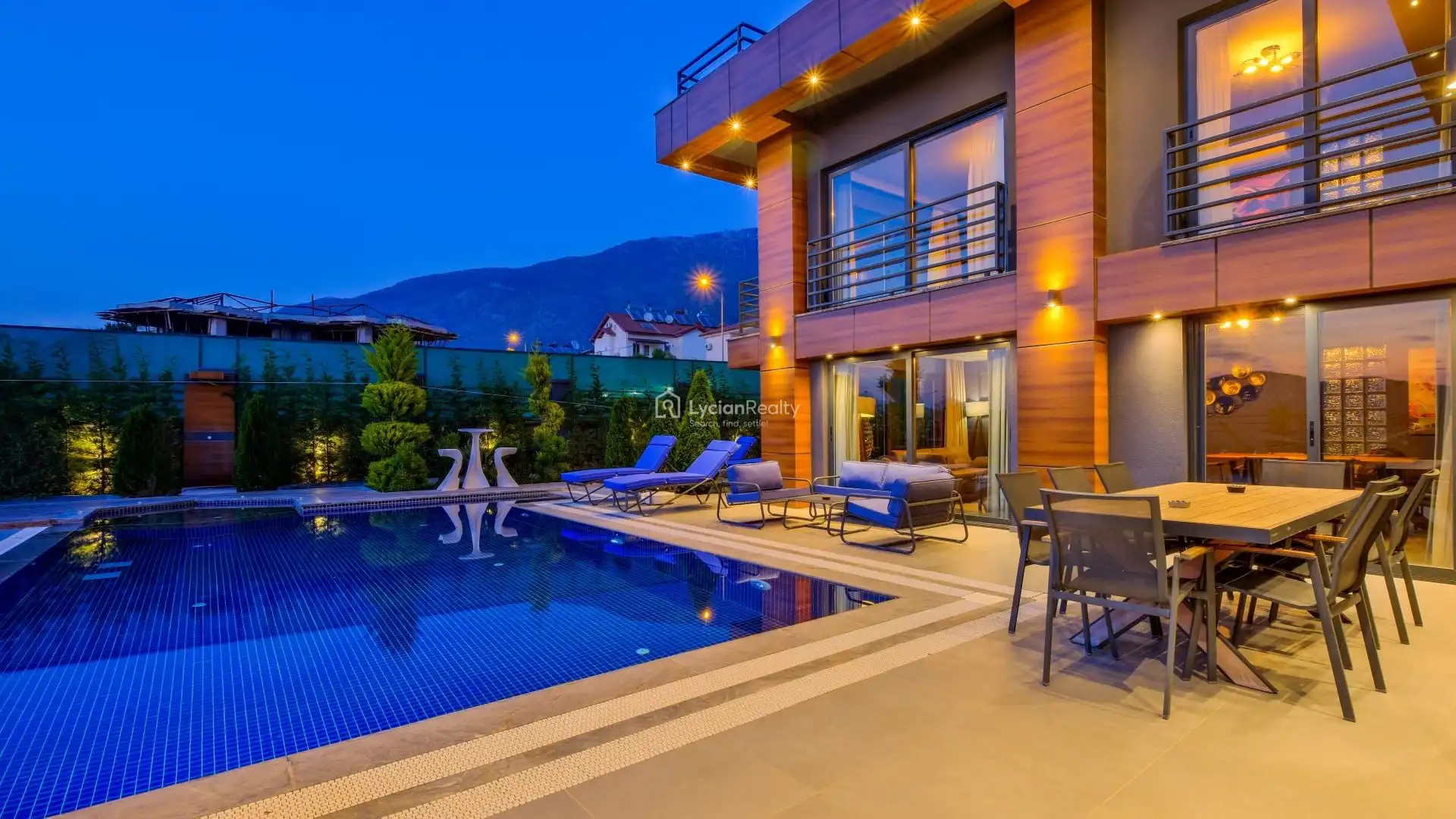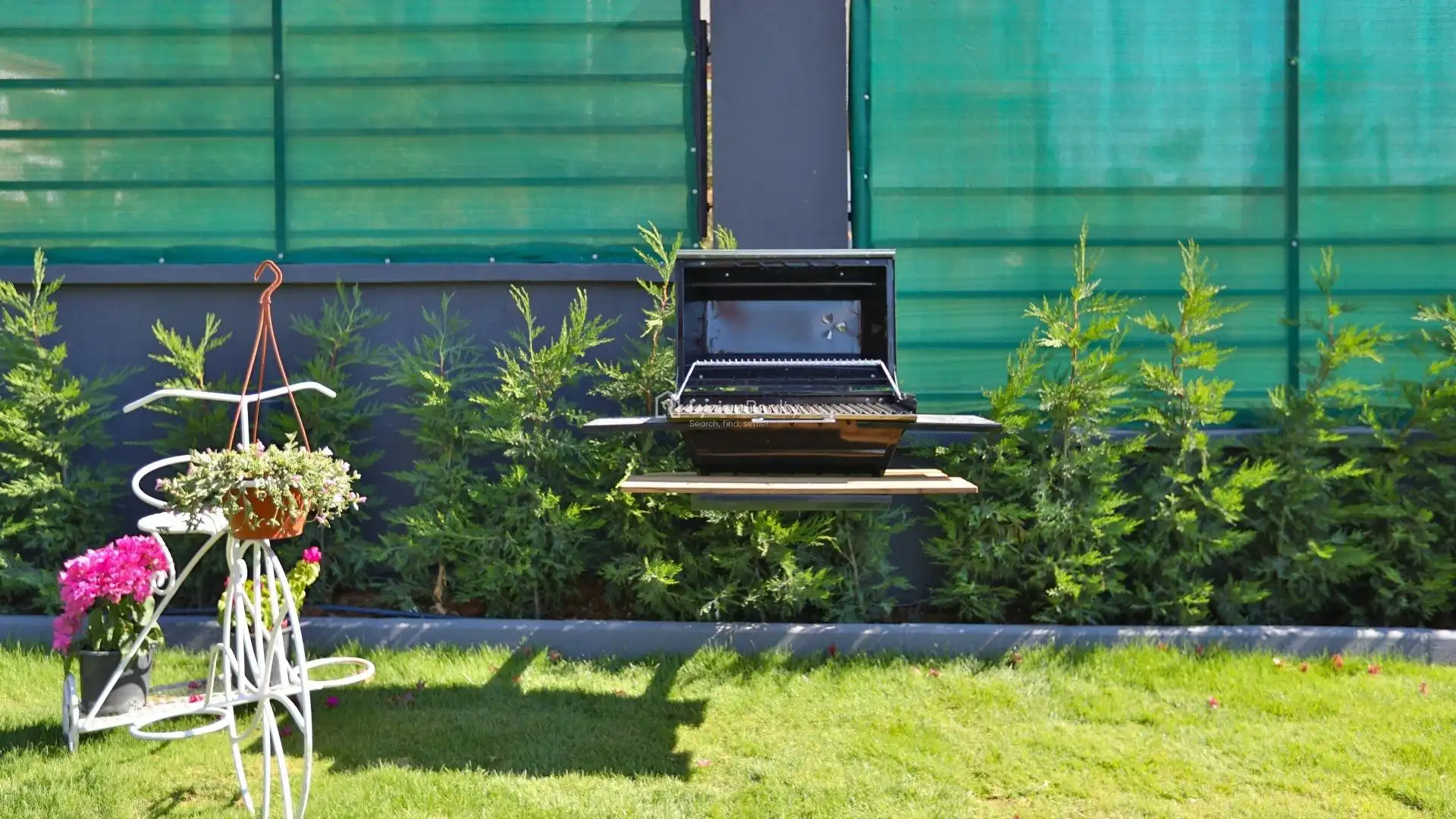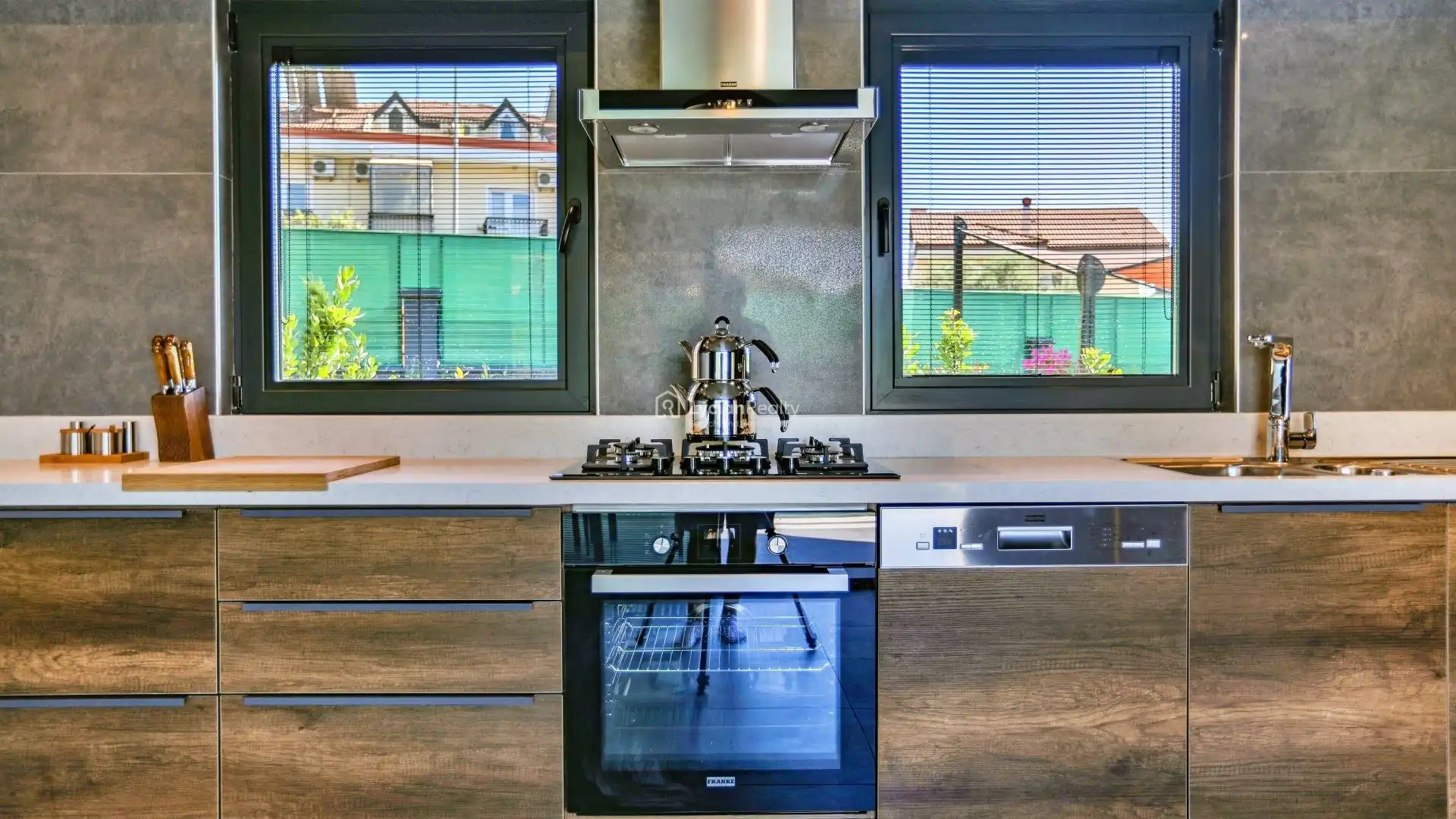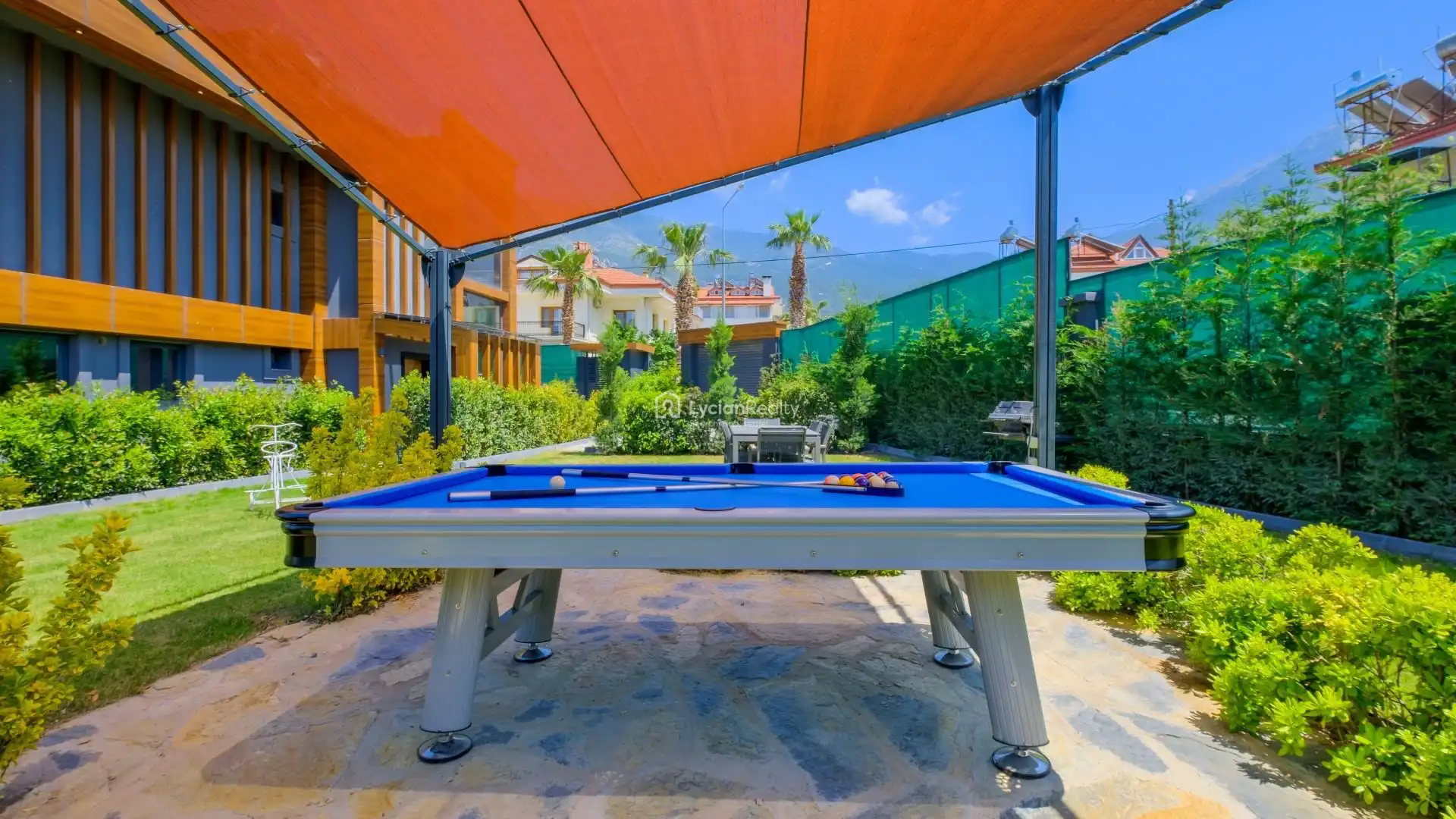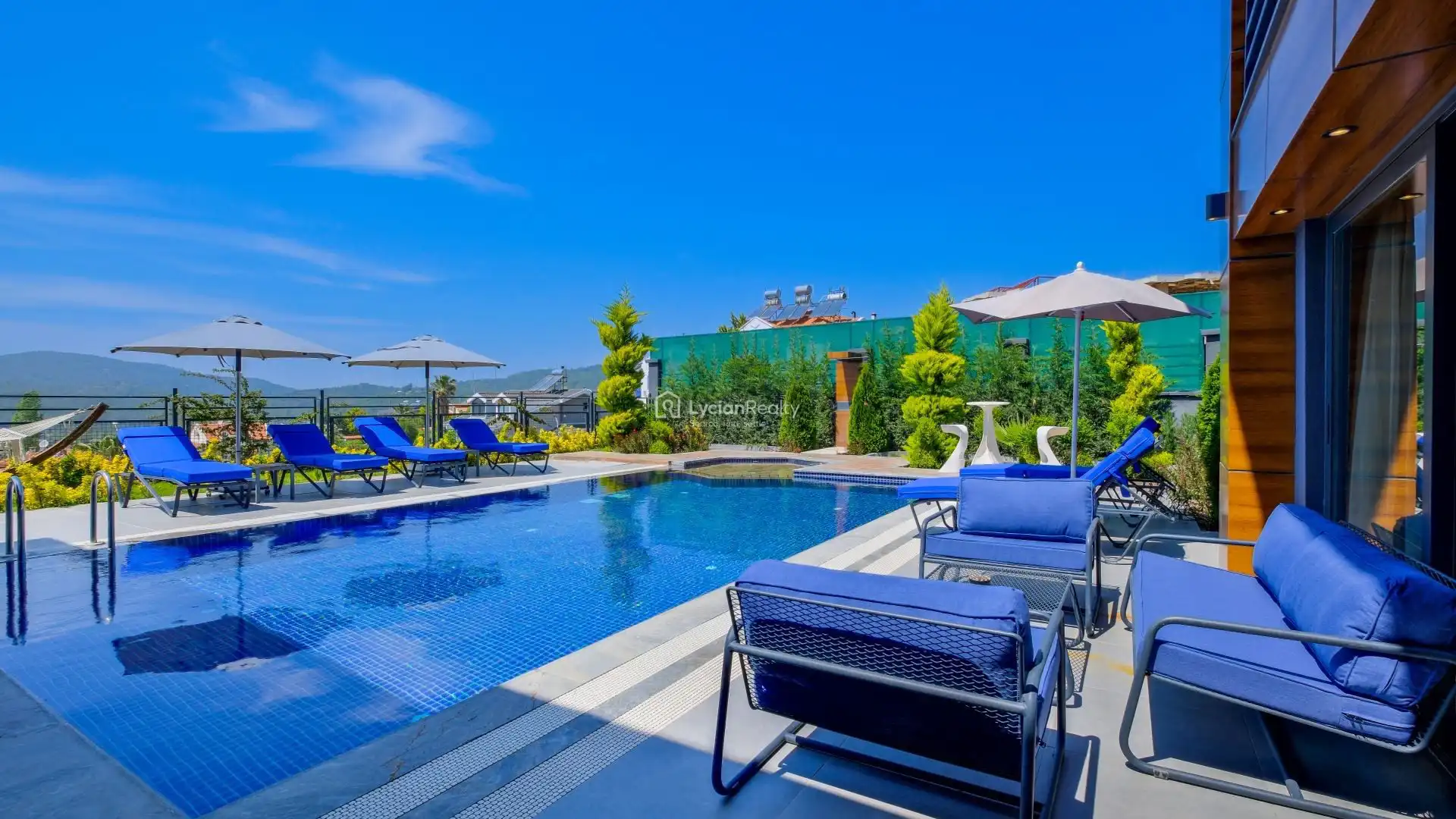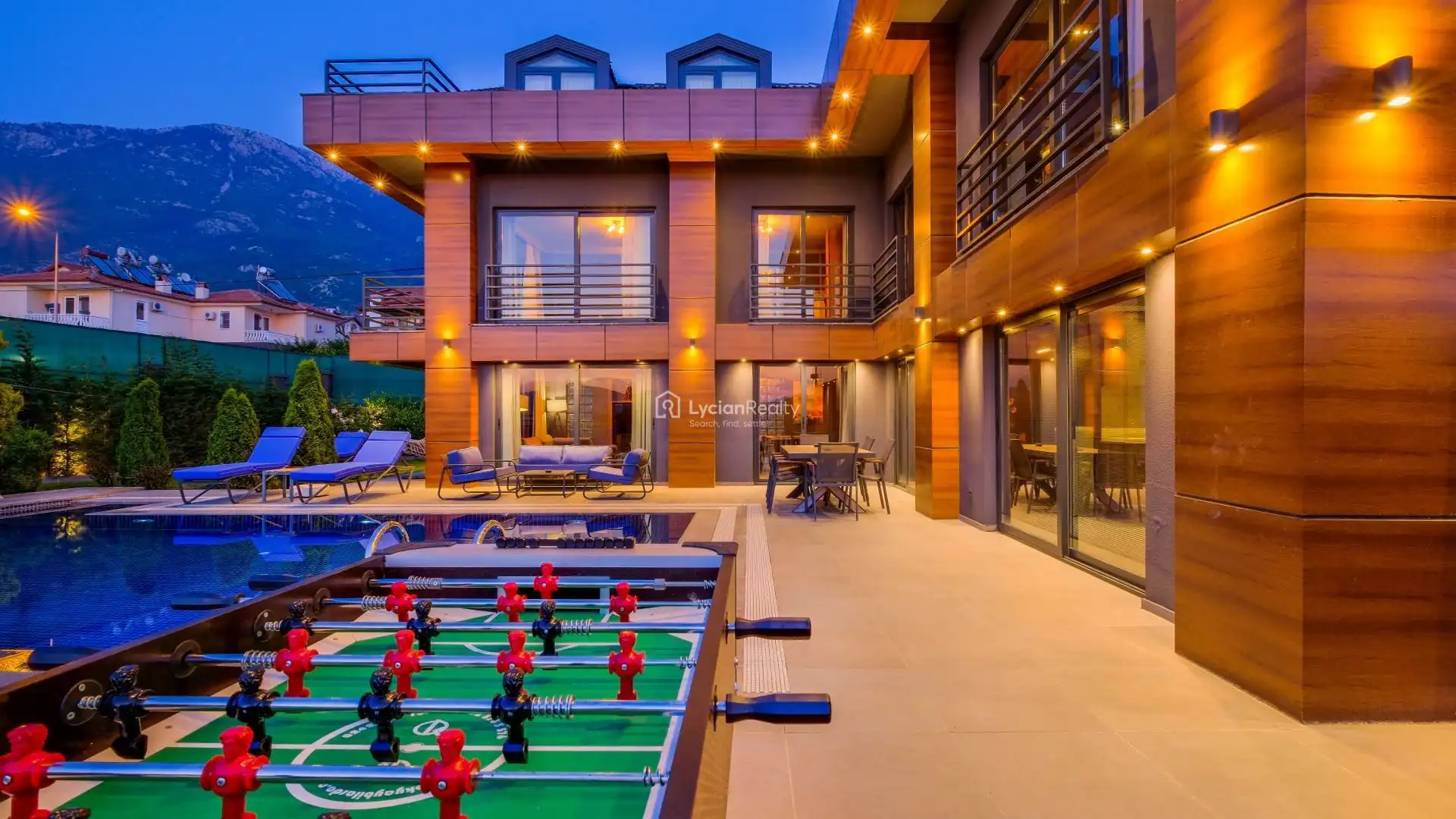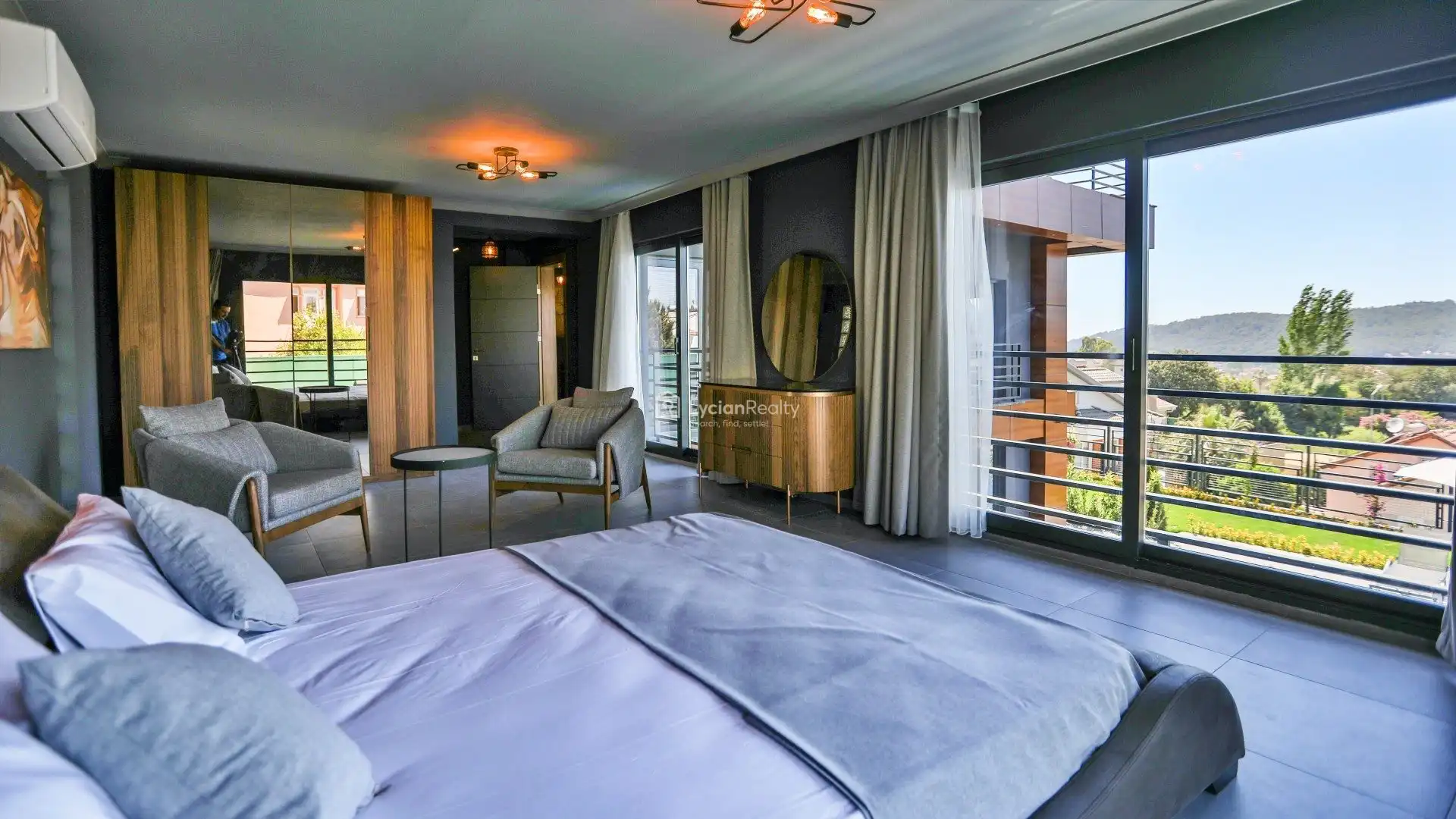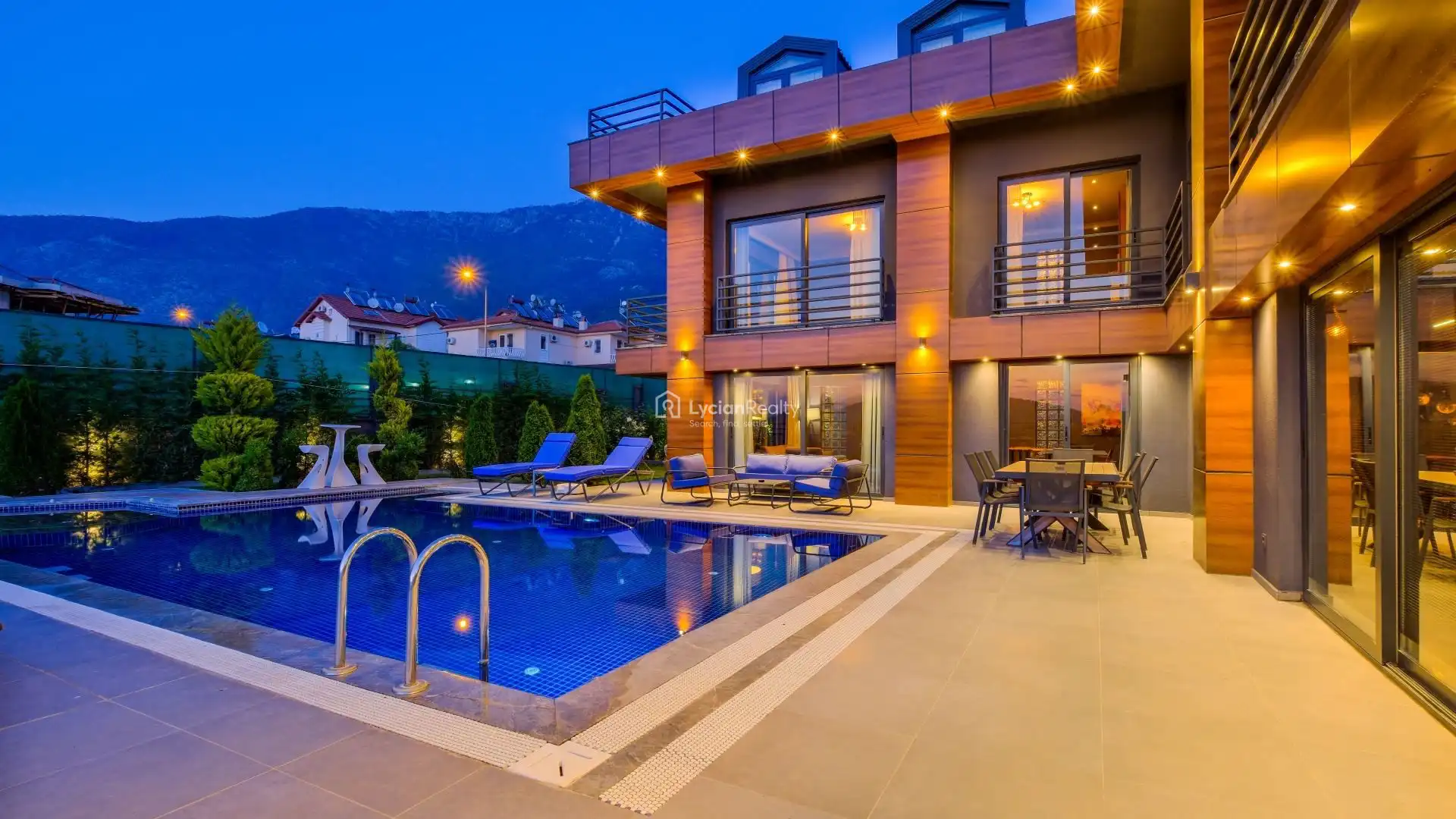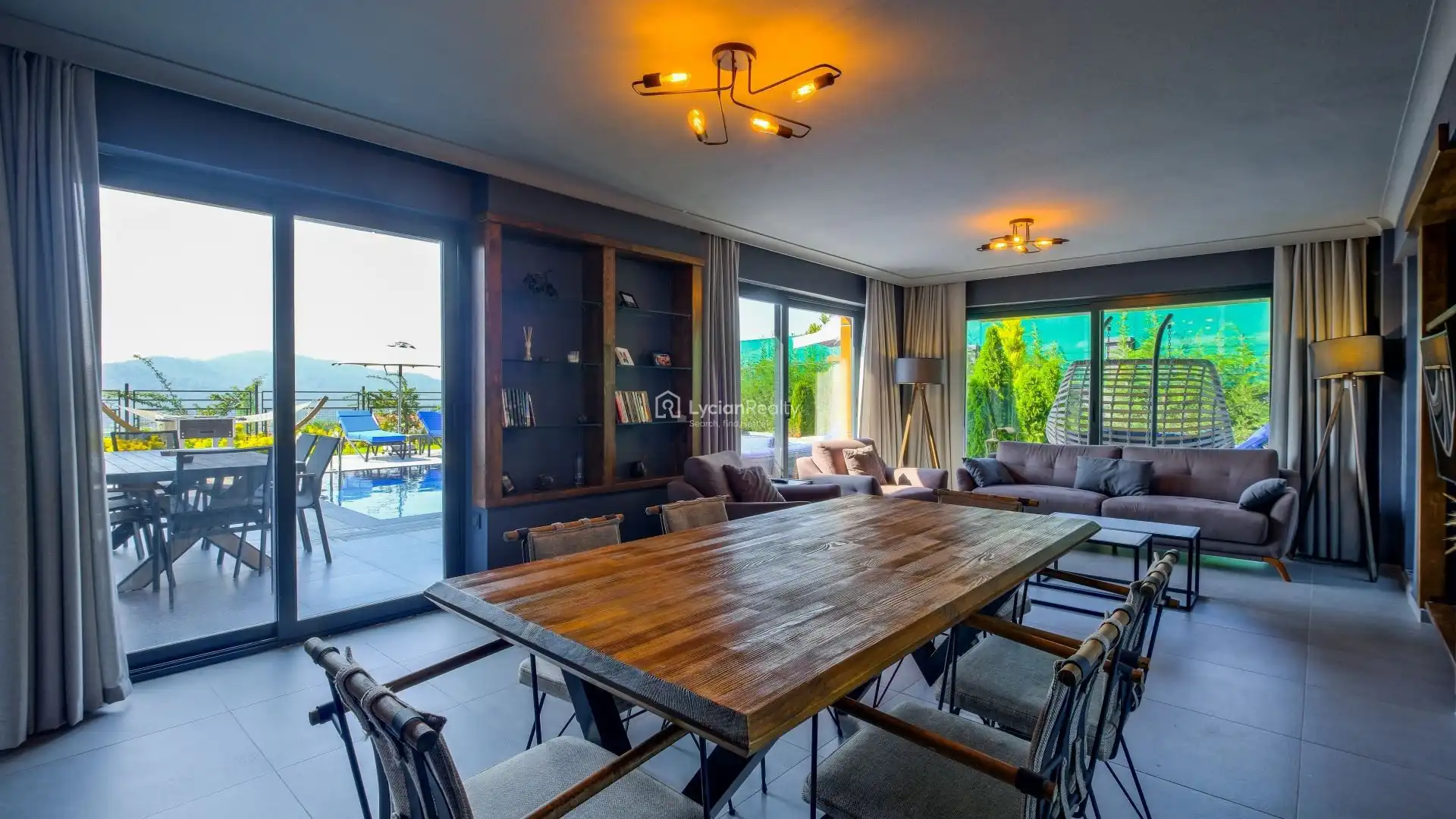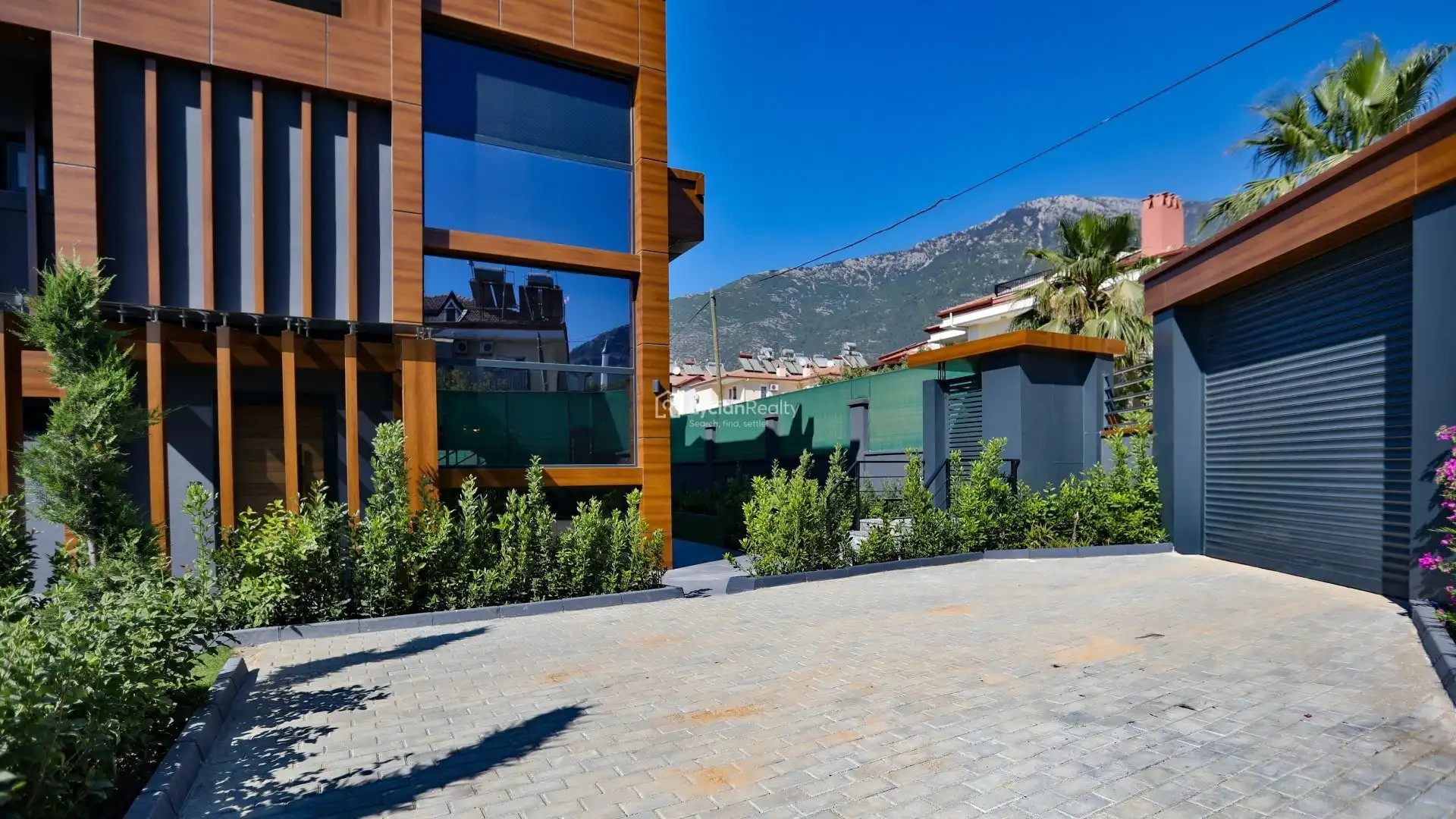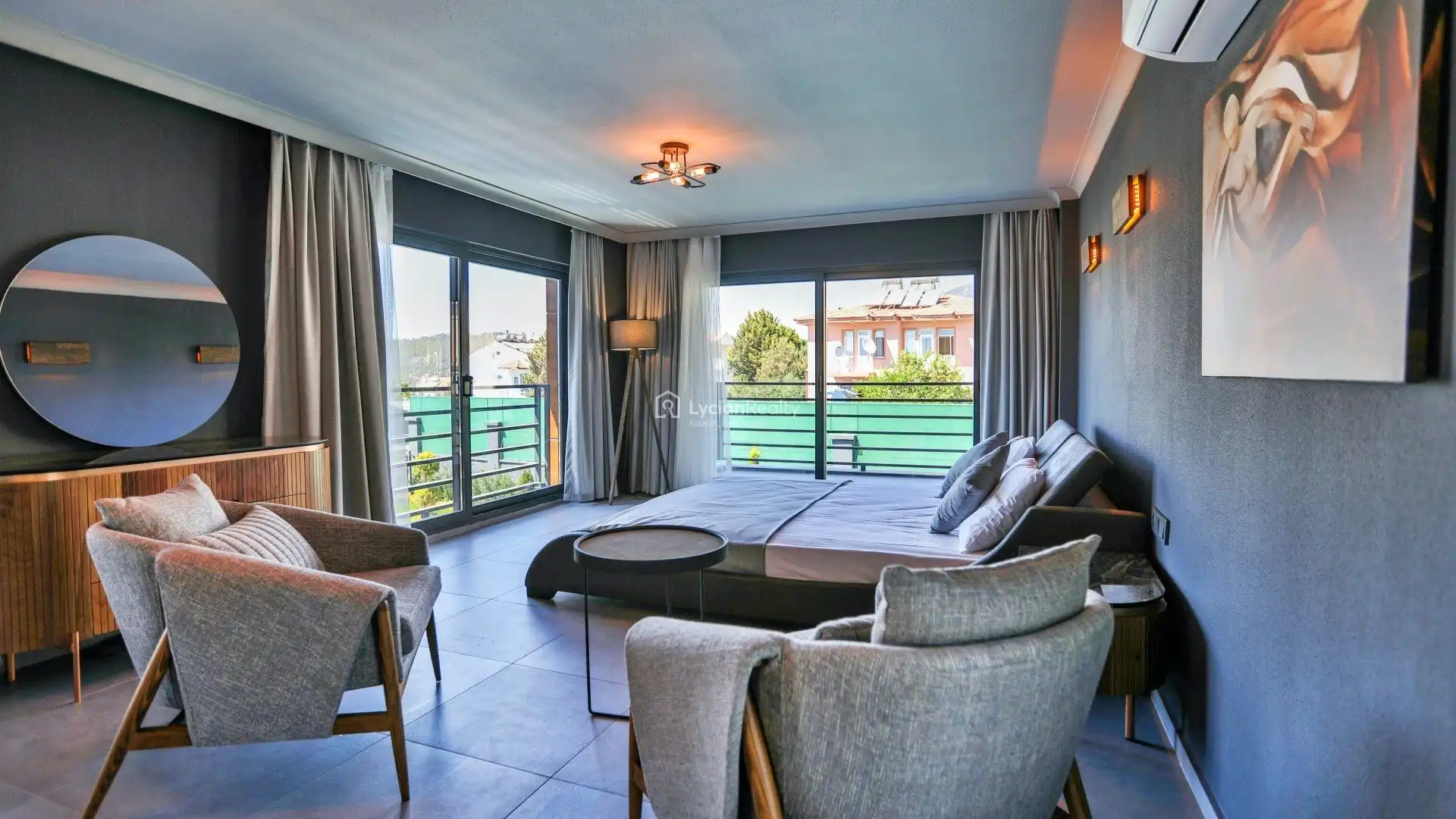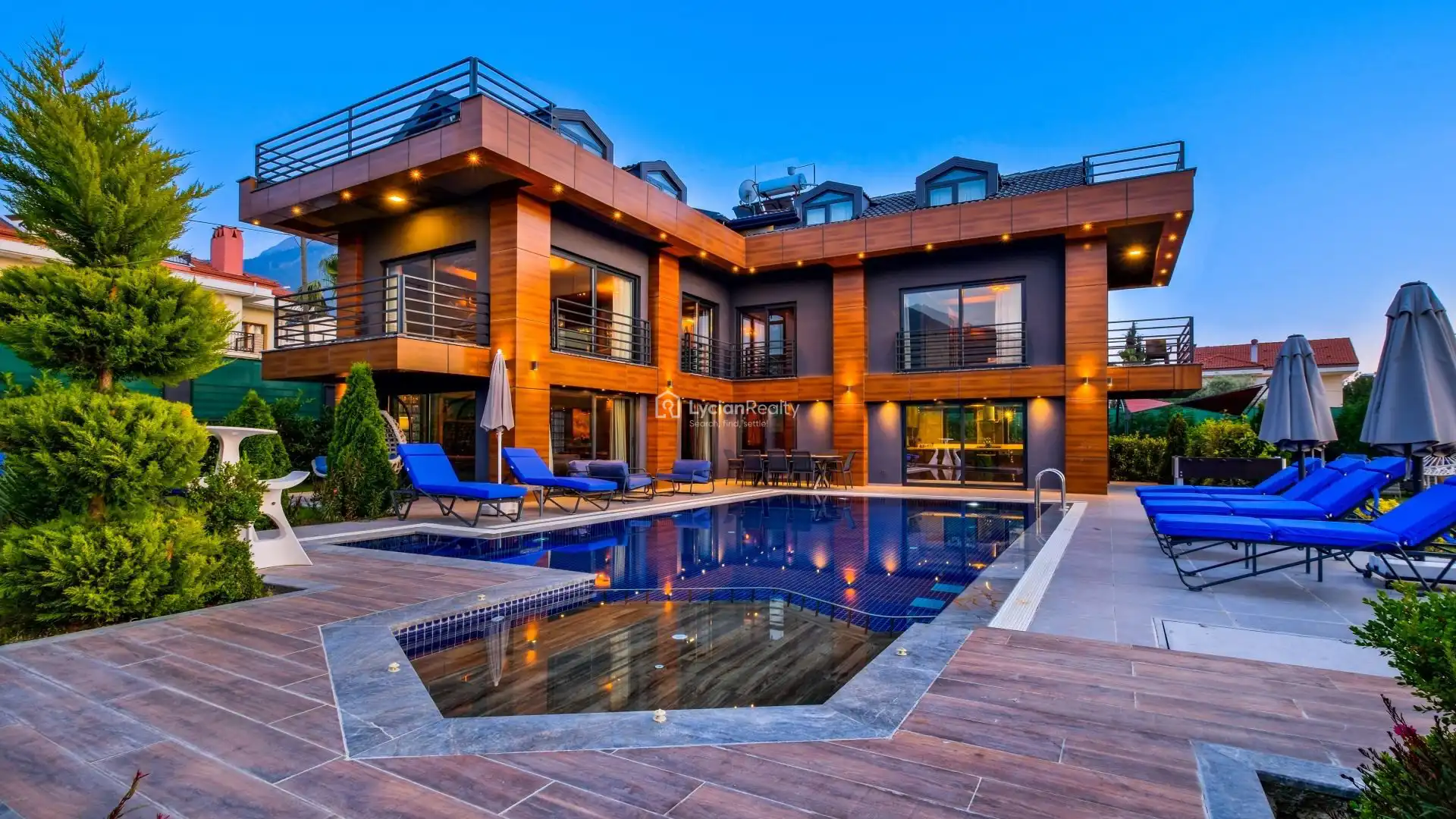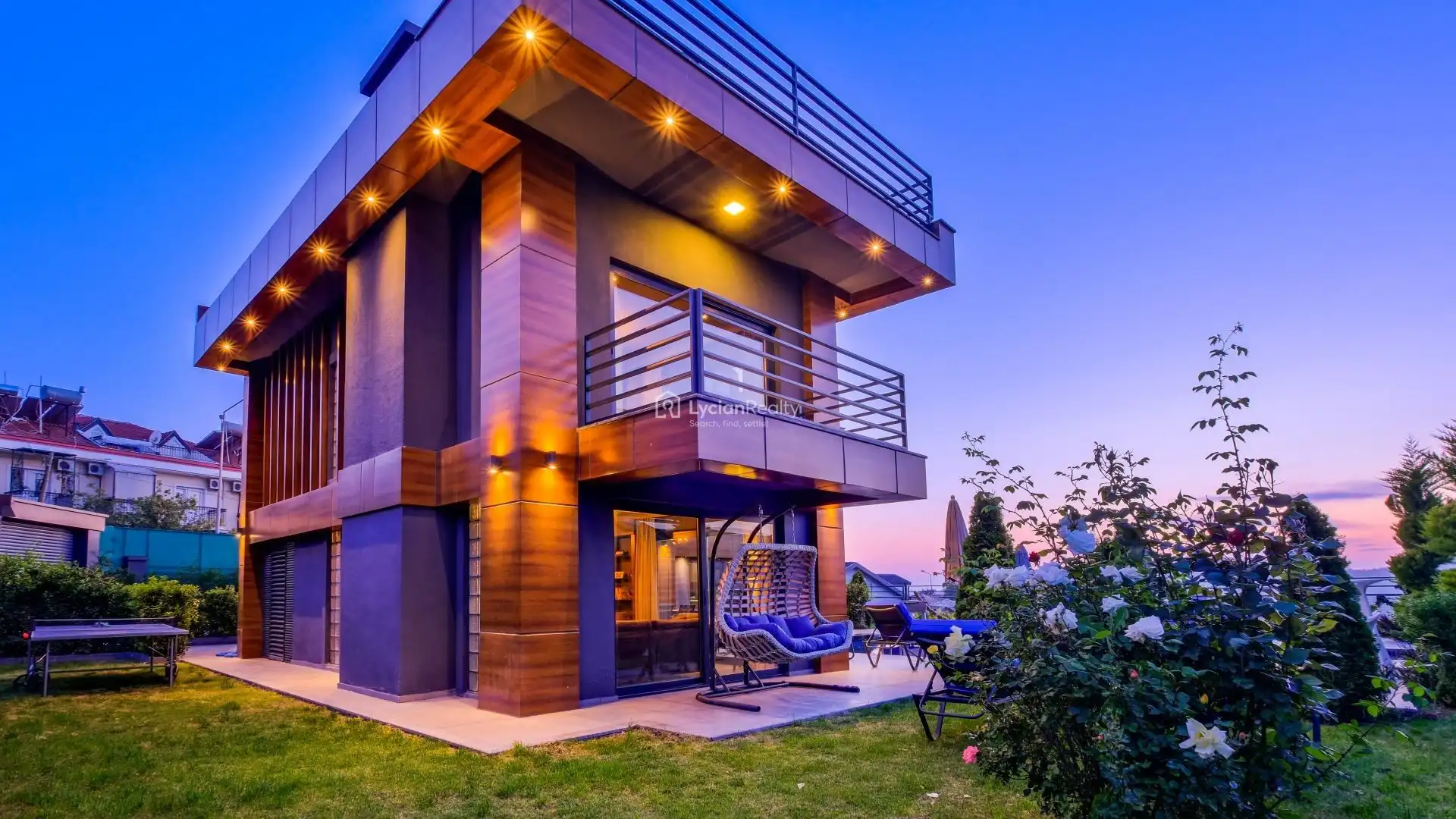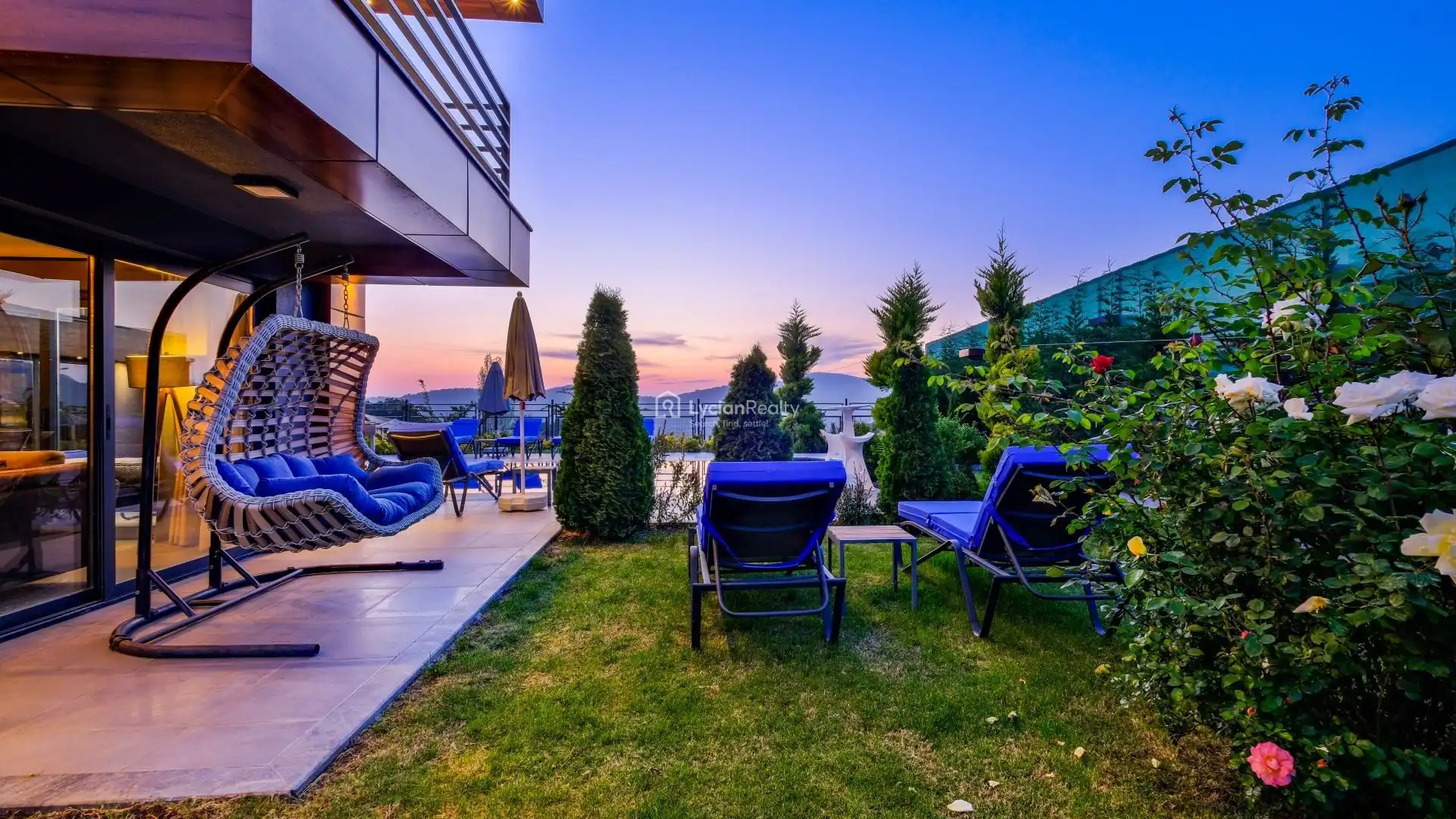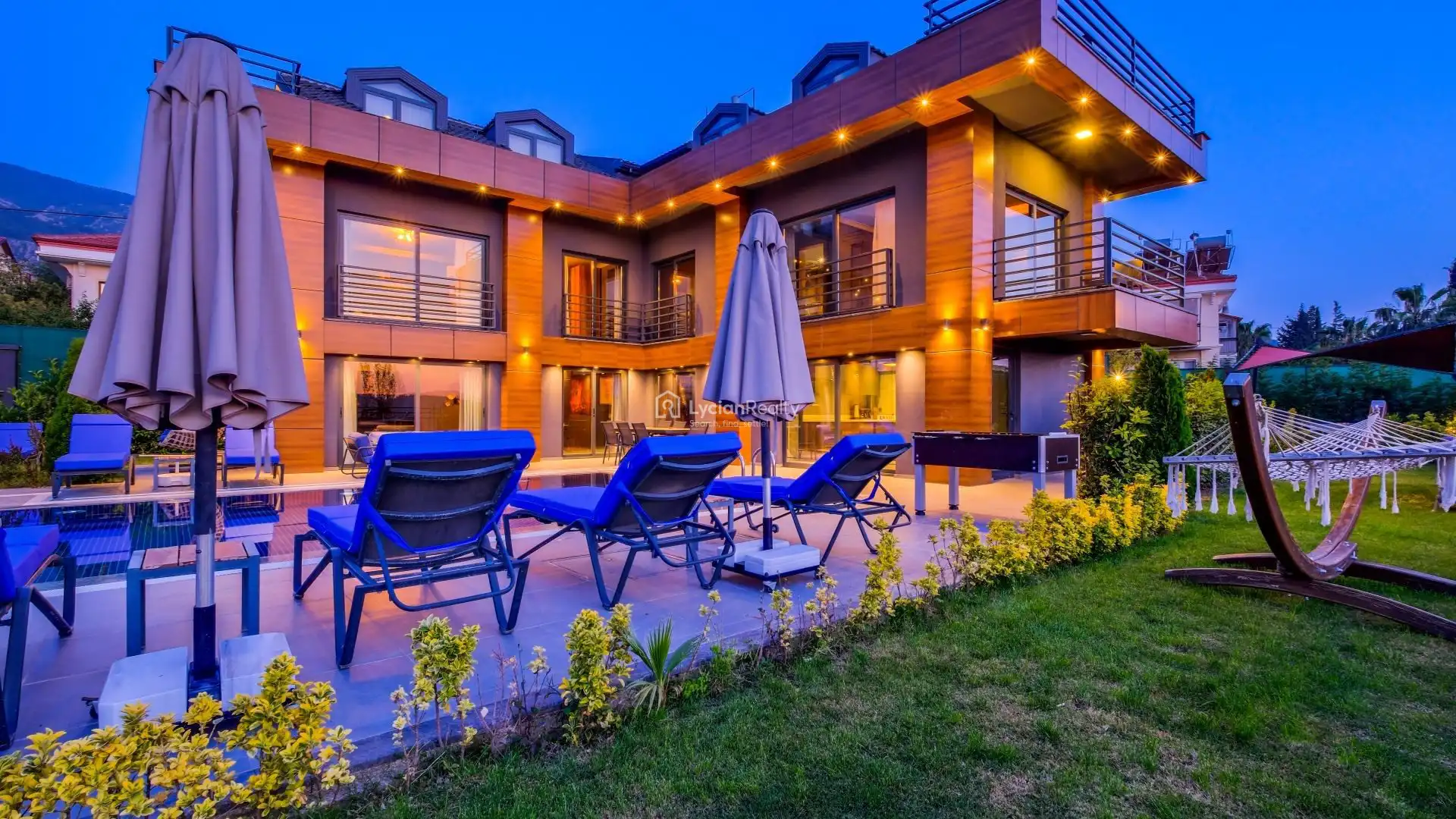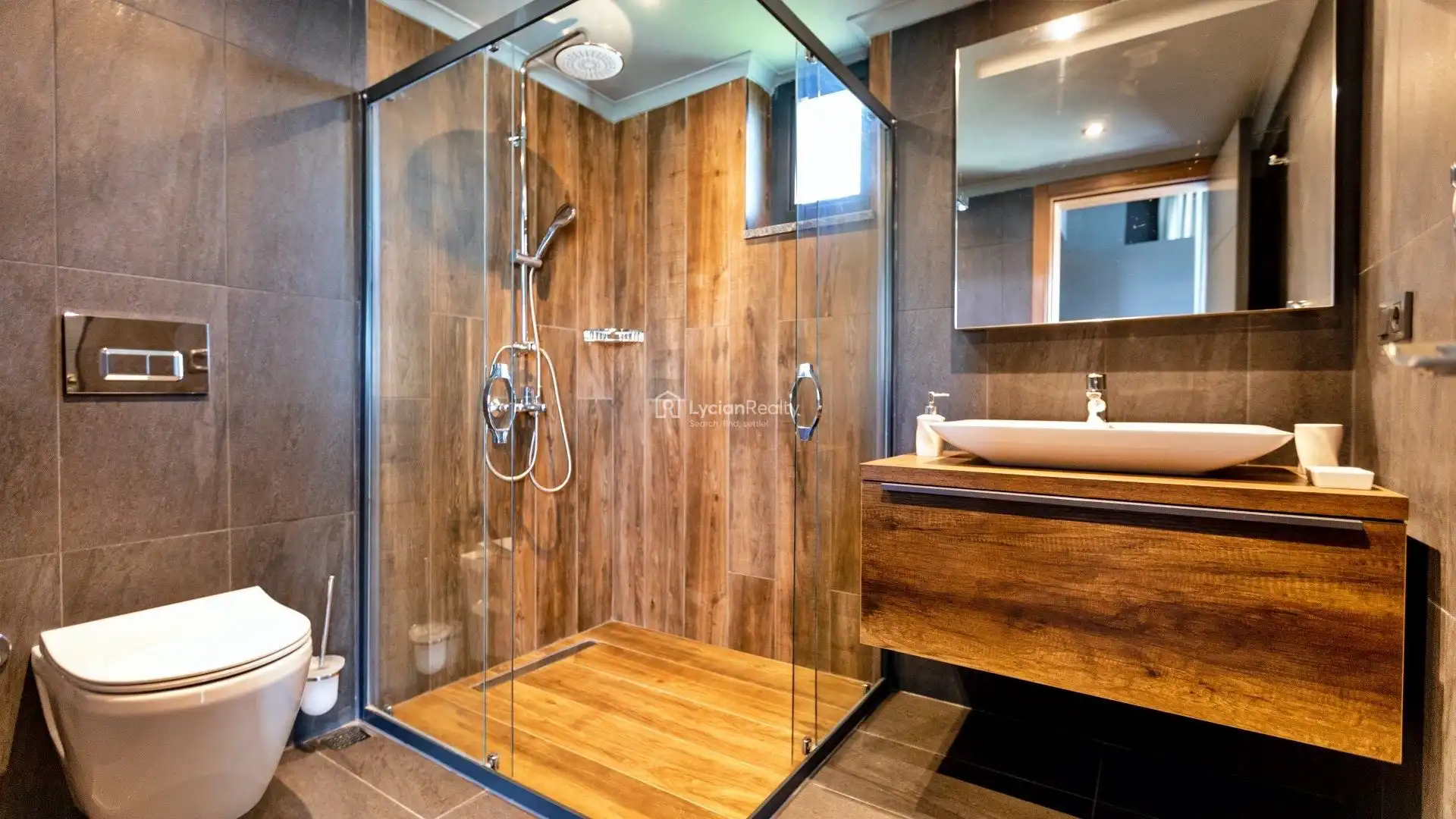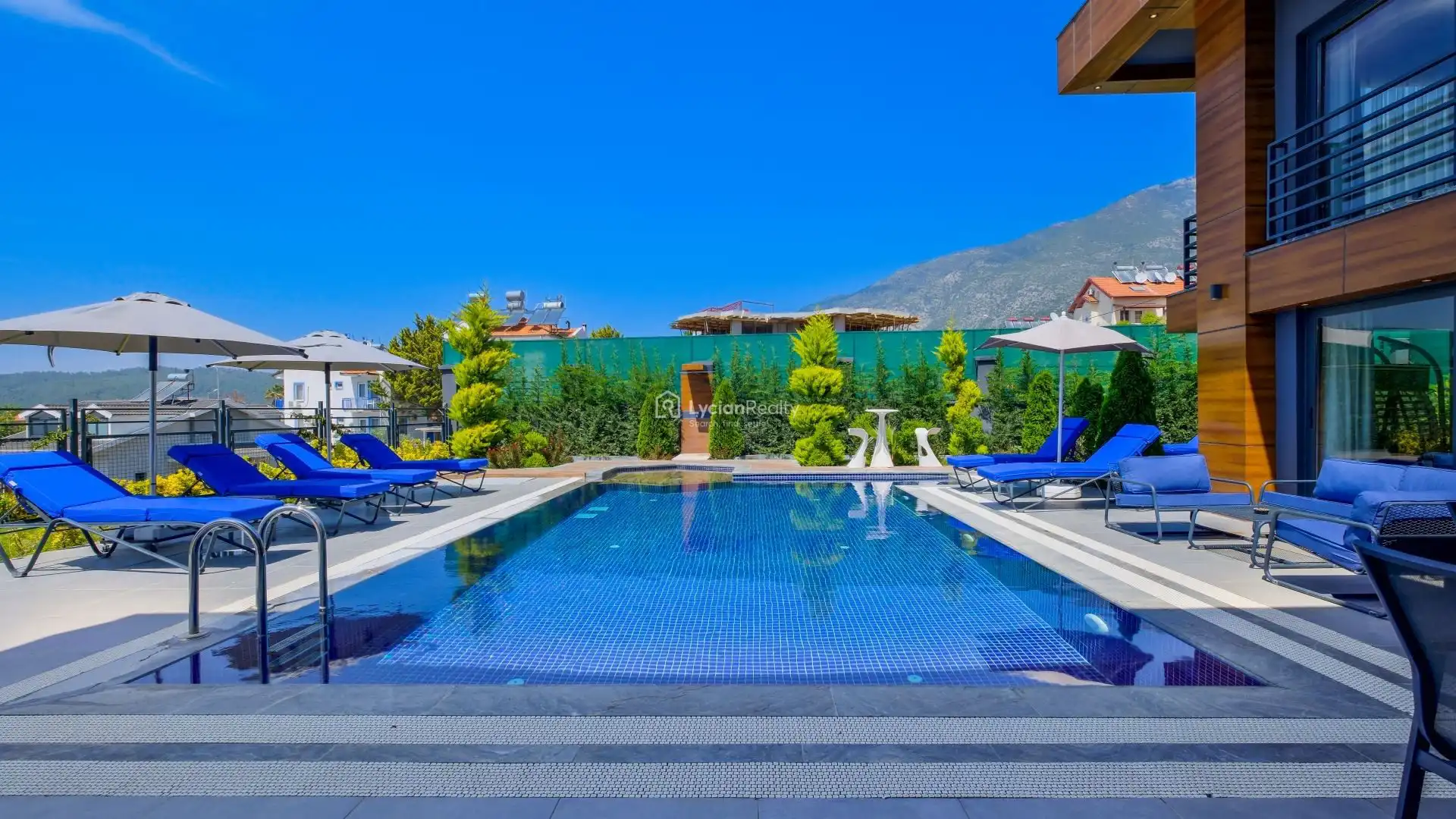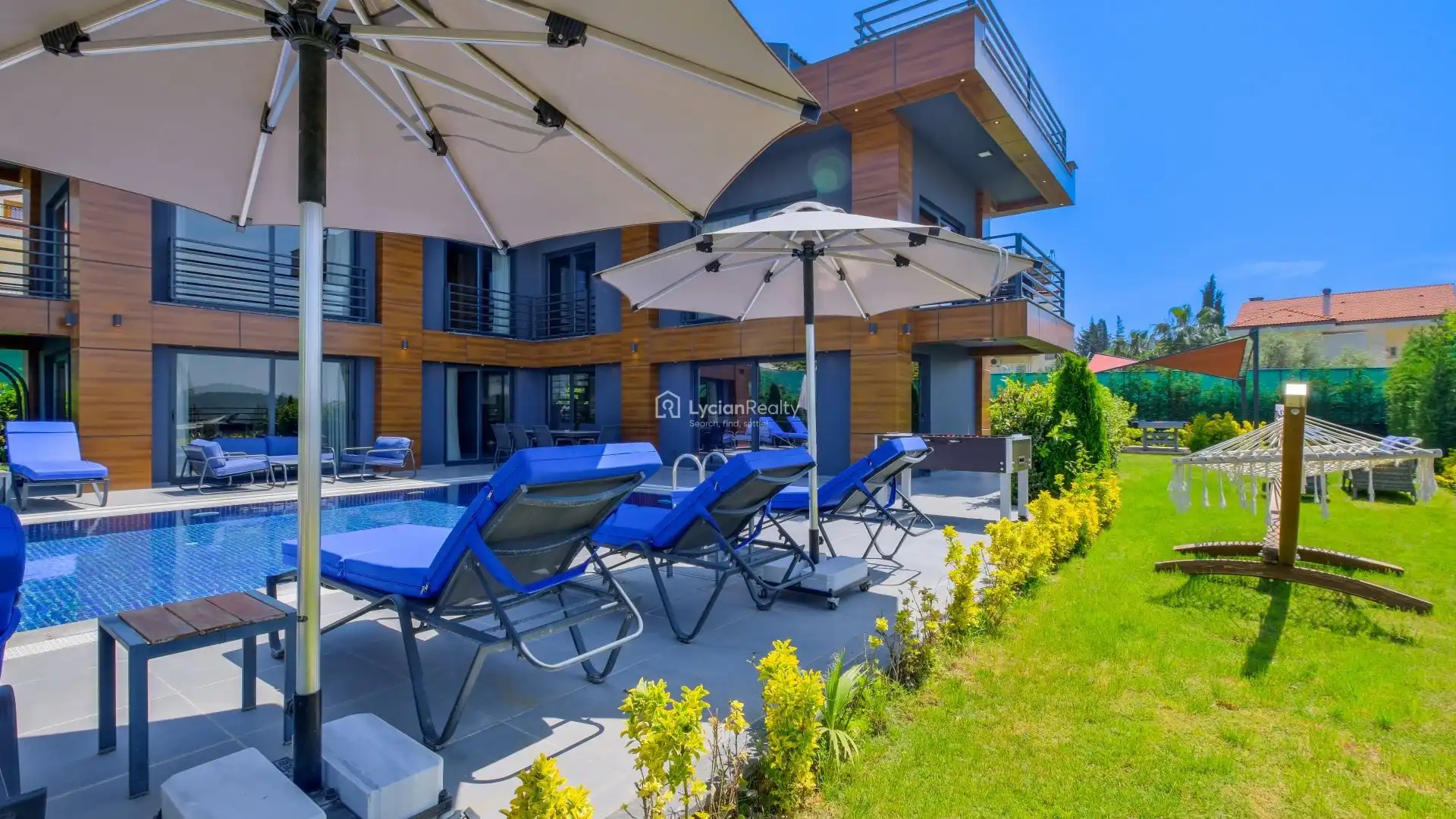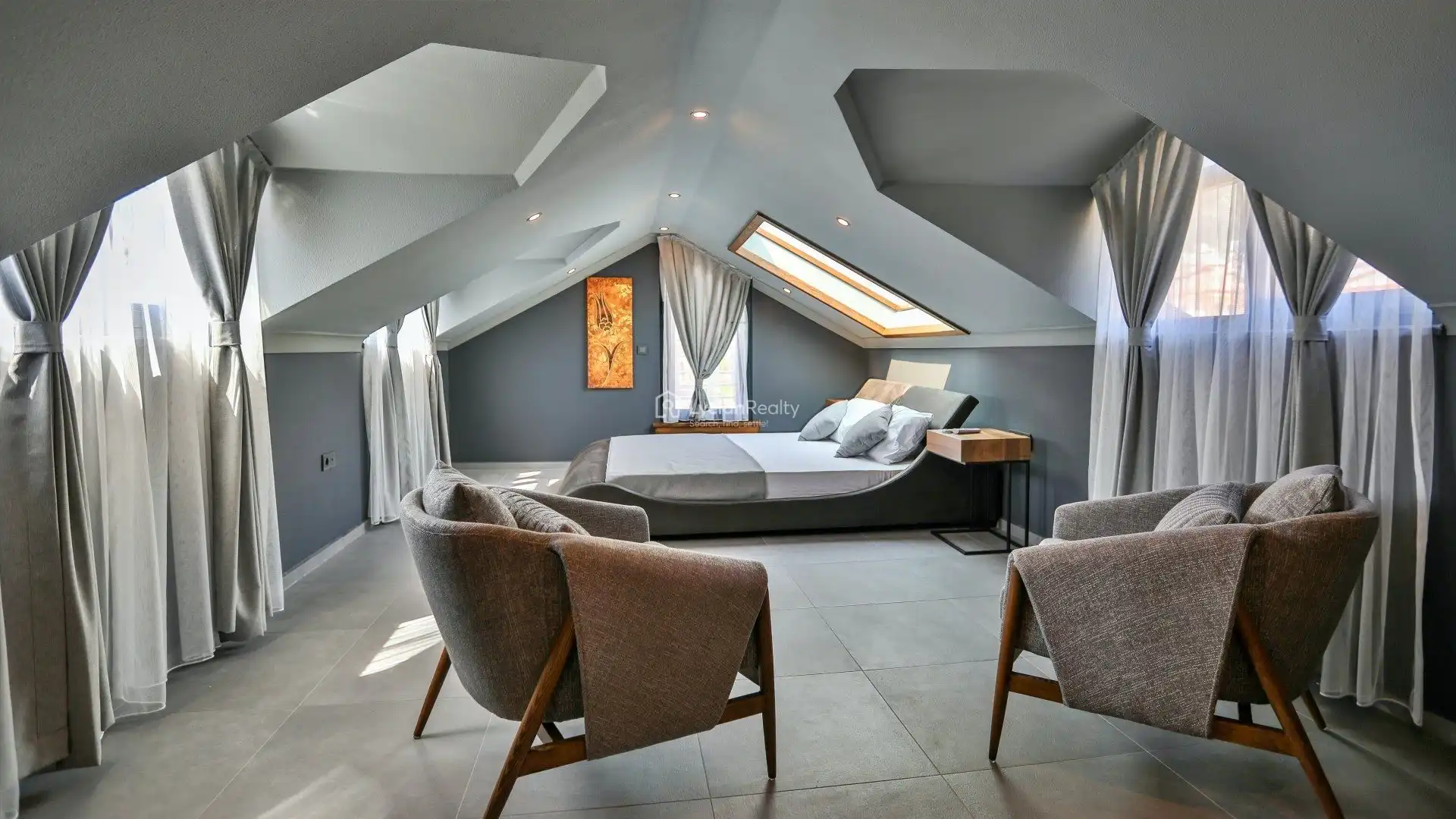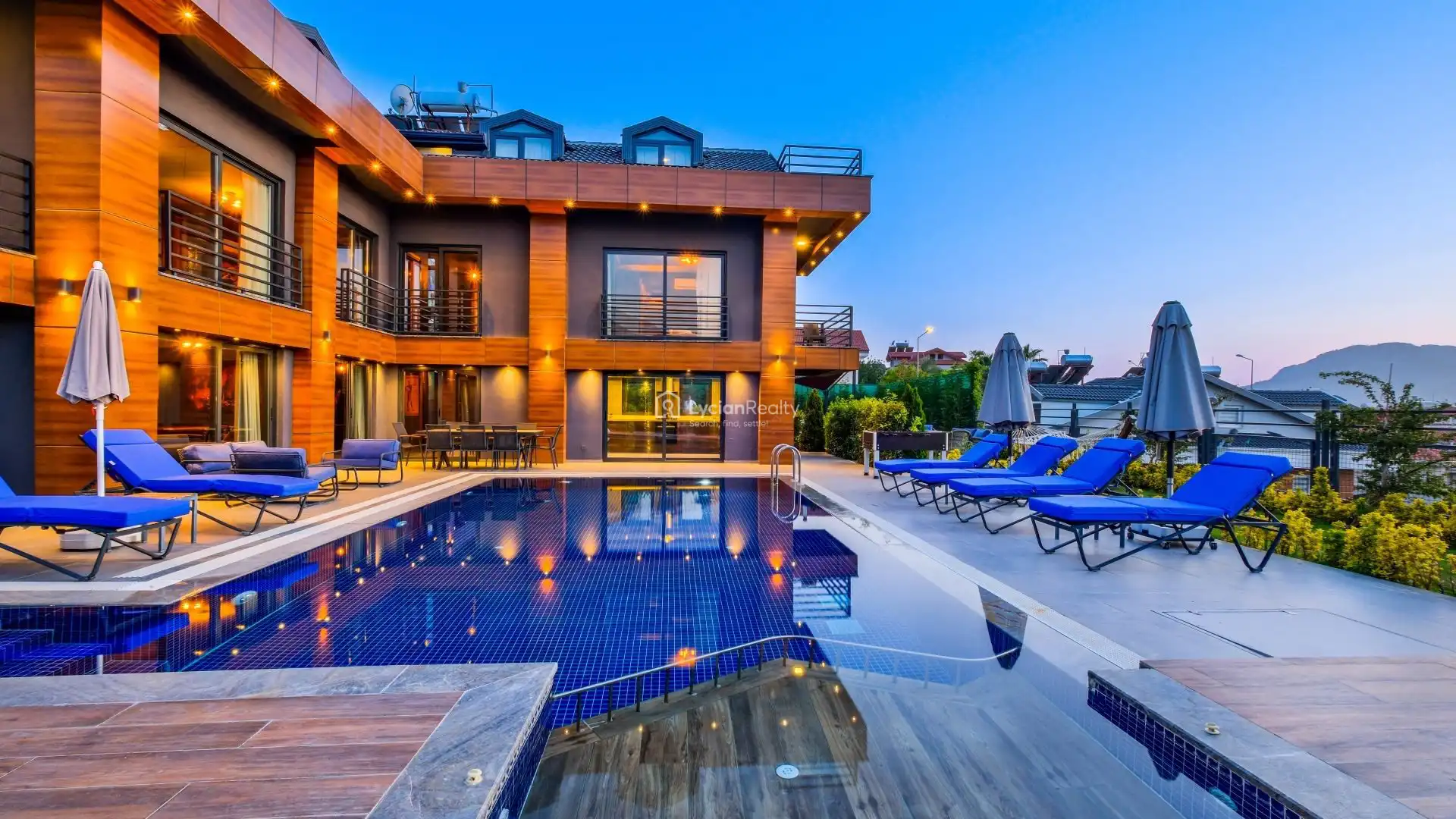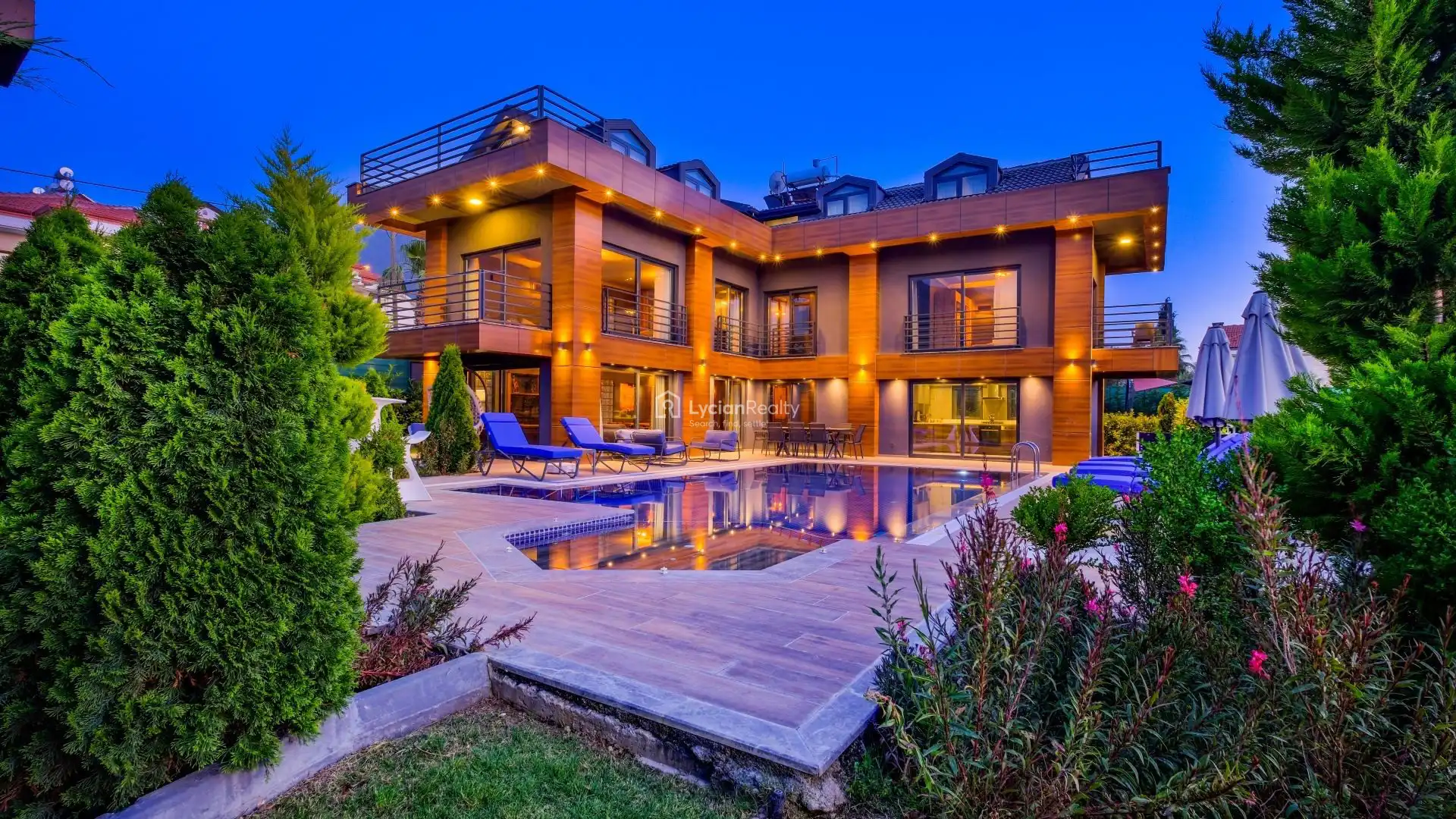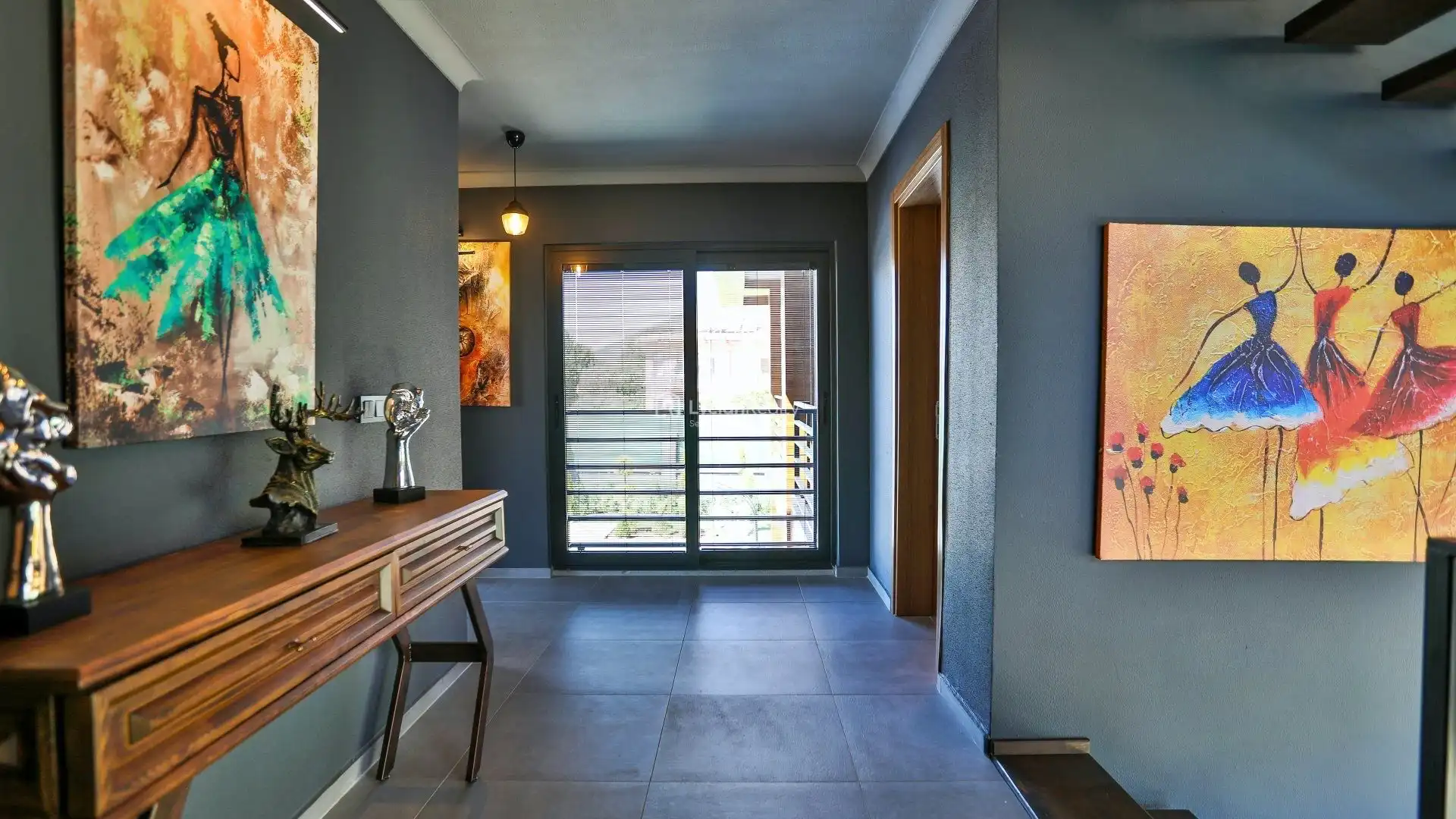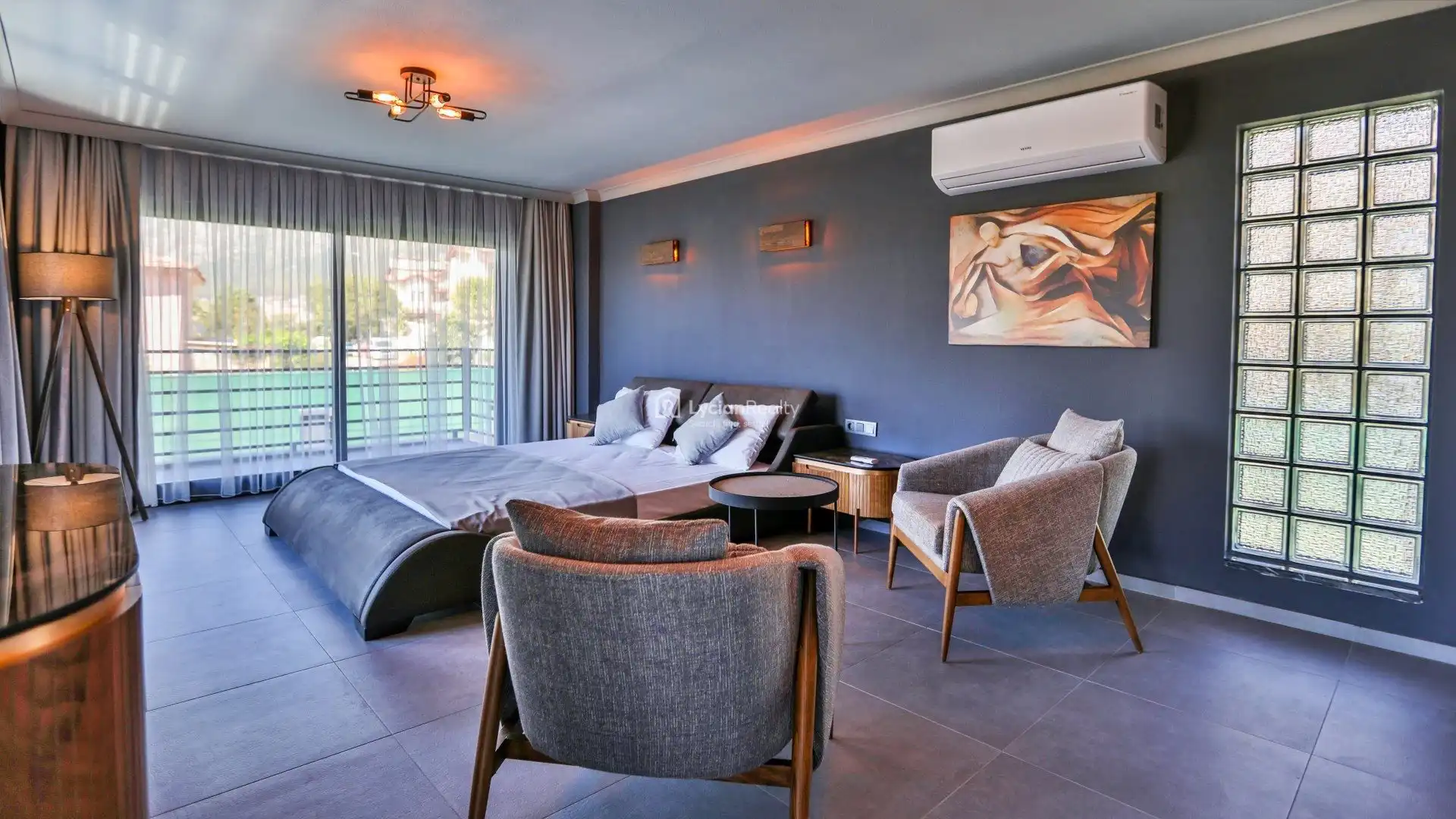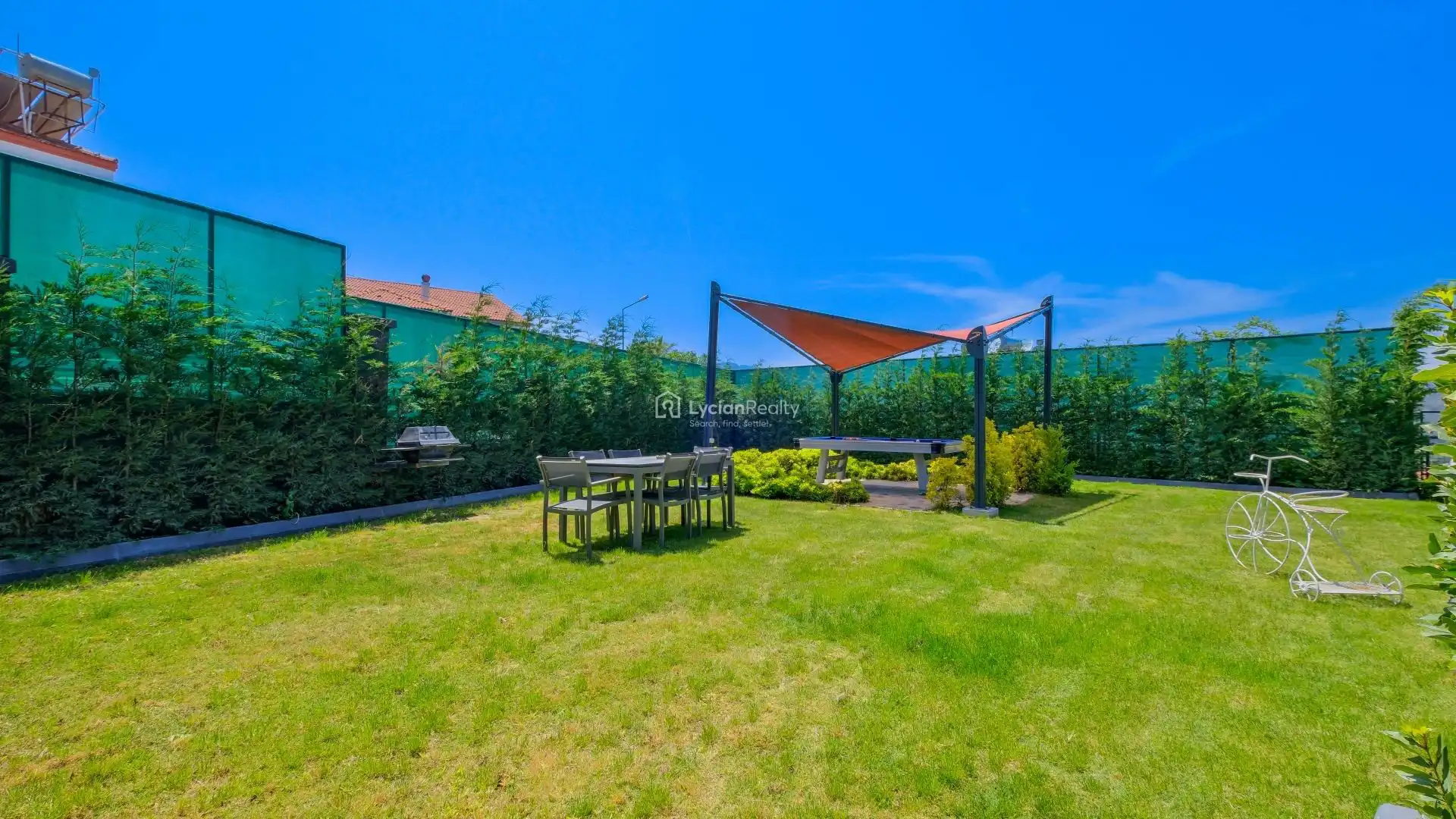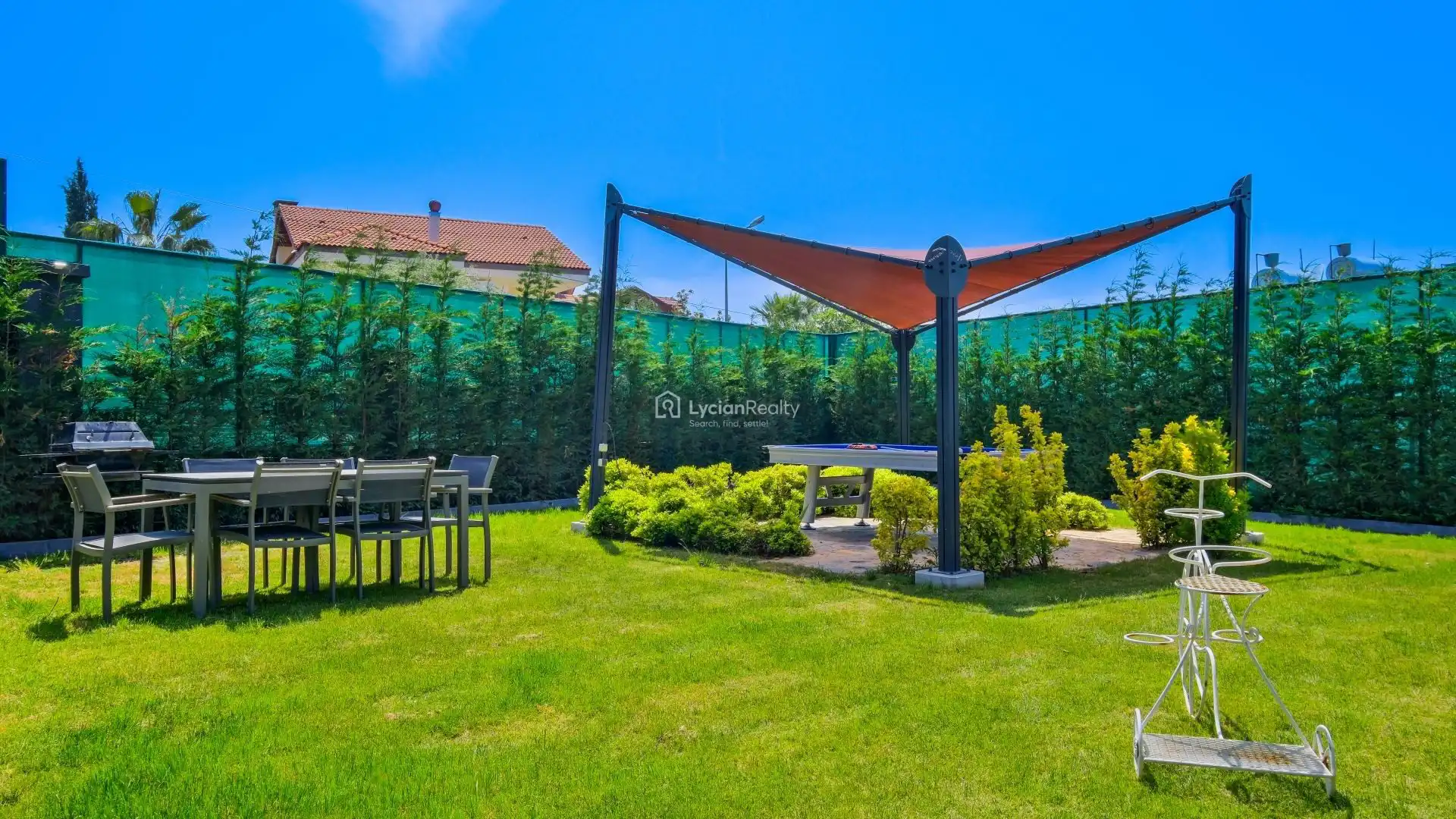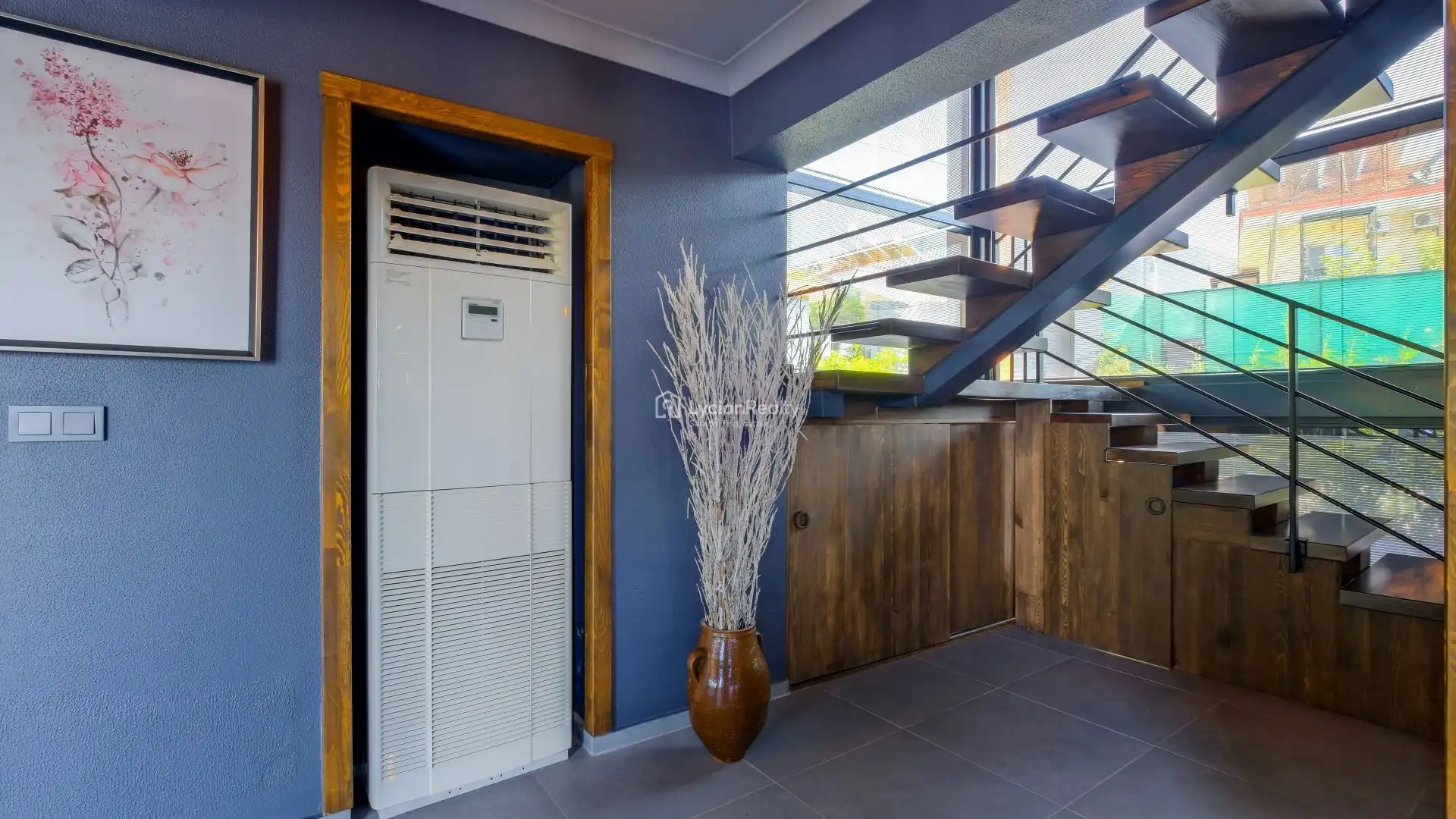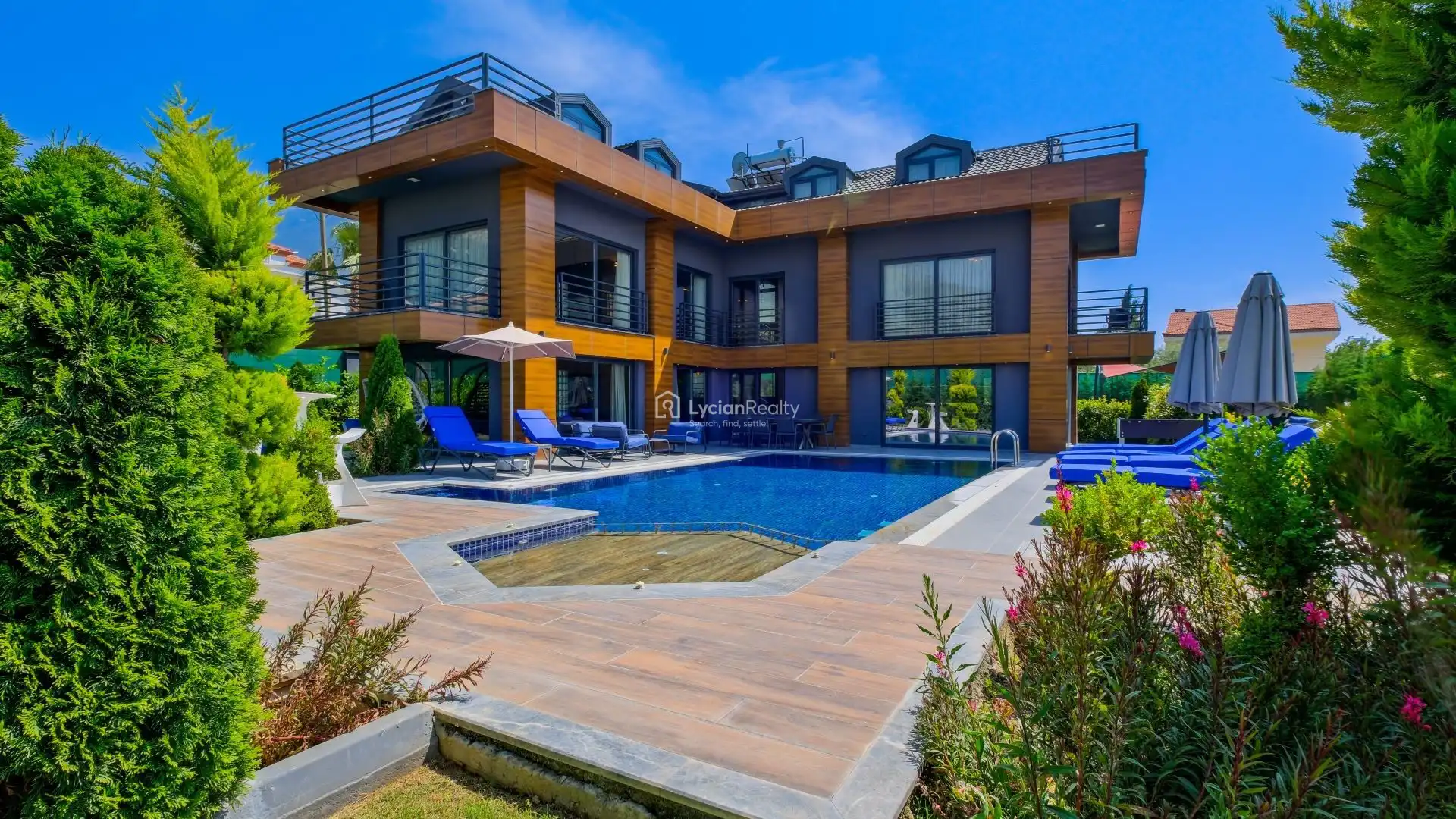 Overview
Villa
Fethiye / Oludeniz

4

857
Description
-Features:
* In a 857 Square Meters Land.
OVERVIEW
This ultra luxury and splendid four bedroom villa is located in Ovacik and is very close to entertainment and daily amenities. Boasting four bedrooms all featuring ensuite bathrooms, Nestled on the mountainside of Mounth Babadağ these villas enjoypanoramic views over the surronding countryside restful pine forest and in the far distance the sea view of ölüdeniz. This Ovacik villa is a fantastic investment property with very high rental returns. The lighting of the house was designed wonderfully it can be seen from the whole district. It also comes fully furnished so is ready to move. Having a private swimming pool, gardens and sun terraces this Ovacik villa would suit a family for year round living or would make a stylish holiday home.You will not want to leave your home in ultra-luxury, contemporary and modern composite villas produced with the latest technology.
PROPERTY DESCRIPTION
GROUND FLOOR
Upon entering the ground floor of this stunning villa you will discover the open plan living, kitchen and dining areas with ceramic tile flooring clean and modern decor and a bright and airy atmosphere. There is an incredible door that opens from the kitchen to the garden, this door takes you to peace. You will feel the details of top-class craftsmanship and engineering on every floor, as in the great hall and kitchen at the entrance. The living area and kitchen are separated by the dining area and all have views out to the sun terraces and private swimming pool outside. All the furnishings are of high quality and a modern design in mind. The kitchen has a state of the art technologies and new generation kitchen cabinets. Extremely spacious and in a modern design with plenty of cabinet and worktop space. Spot lighting is installed as are all electrical goods.With the infinity pool visible from the kitchen, your breakfast will now be more peaceful and enjoyable.
FIRST FLOOR
We take you to the next floor with the modernity and very stylish staircase, the large hallway leads to the first two bedrooms, both featuring en suite bathrooms. This bathrooms are very spacious both these bedrooms are crisp and clean with large patio doors allowing for plenty of natural light to flood inside. Air conditioning is installed with modern furniture and ceramic tile flooring. Both these bedrooms have balconies overlooking the pool and gardens. The en suite bathrooms are stunning and feature shower cubicle, WC, wash basin and all necessary fittings and fixtures including mirrors.
ROOF LEVEL
Up the glorious staircase once again and you will come across the last two bedrooms. Every area is very spacious with it's high ceilings and wide design two bedrooms get sunlights and very spacious. The en suite bathrooms are spacious and modern in design with shower cubicle, WC, wash basin and all other necessary fittings and fixtures. Both these bedrooms feature roof terraces with views over the pool and gardens.
EXTERIOR
It offers you a wonderful visual feast with its ultra large garden and pool. Your garden view is sees green pine forests and and the famous Kaya Village. The sun terraces are large with plenty of room for alfresco dining and chilling with family and friends. Everything in this villa which is quite large in terms of garden area and attaches great importance to its landscaping has been designed even more beatufilly than you want.
The swimming pool and and modern garden furniture is placed around the pool and gardens.
A pergola can be found in the garden surrounded by lawn and is perfect for finding shade on the hottest days.
A BBQ is set to the rear of the villa. There are plenty of lawn areas in this garden and lots of trees and foliage. Ambient lighting can be used at night time for a special atmosphere. This wonderful exterior also boasts stunning views across to the mountains. We look forward to showing you that the view of the villa is even more magnificent with night light. the furniture of the villa has a very modern and comfortable structure, which has as spacious and wide indoor living areas as the exterior. It is possible to watch the scenery of Kayaköy, which is located nearby, from the villa, whose magnificence can be seen from all over Ovacık. Even after years, you will not be able to get enough of your home…
LOCATION
Ovacık which is very close to everywhere is a place where people from all cultures live in peace and prosperity very popular area located between the famous Oludeniz and the amazing center of the Fethiye. This area features many restaurants, cafes, markets and supermarkets a place that is developing day by day and increasing in popularity. Ovacik is much quieter than the neighboring Hisaronu holiday tourist resort with its main streets coming alive at night.very close to heart of the nightlife in Hisarönü. The public transport here is good with the local Dolmuse's running every 5 minutes. Holiday homes in Ovacik are also very popular as are holiday rentals. Ovacik has a few restaurants and shops that stay open all year round but a majority close from late October to early April. This does not pose a problem though due to Ovaciks location so it's easy to get out and about.
Ovacik is also a popular European destination for paragliding with many travelling across the globe to take part and have a go. Ovacık is very close to all social facilities due to its location. Shopping centers, cafes and restaurants nearby are very popular. A main attraction here on the Oludeniz side is the stunning Butterfly Valley. With many species of butterflies calling this home this valley is located between 2 isolated canyons that border the seashore. Both these valleys have beautiful waterfalls. You can reach this spectacular destination from the beach or by boat. By the way with the cable car system located nearby you can have your meal at one of the most beatiful restaurants at the magnificent sunset and watch the perfect sunset from there.
AD NO:
15
Support Center
RELATED PERSON
Lycian Realty
You have the right to live in dream-like houses. Reaching us is very simple
©LycianRealty 2023. All rights reserved
Contact
Akarca Mahallesi Adnan Menderes Bulvarı No: 205/C 1-2-3 Fethiye/Muğla

[email protected]

+90 533 581 0548

+90 252 606 05 05