Hi Lycian!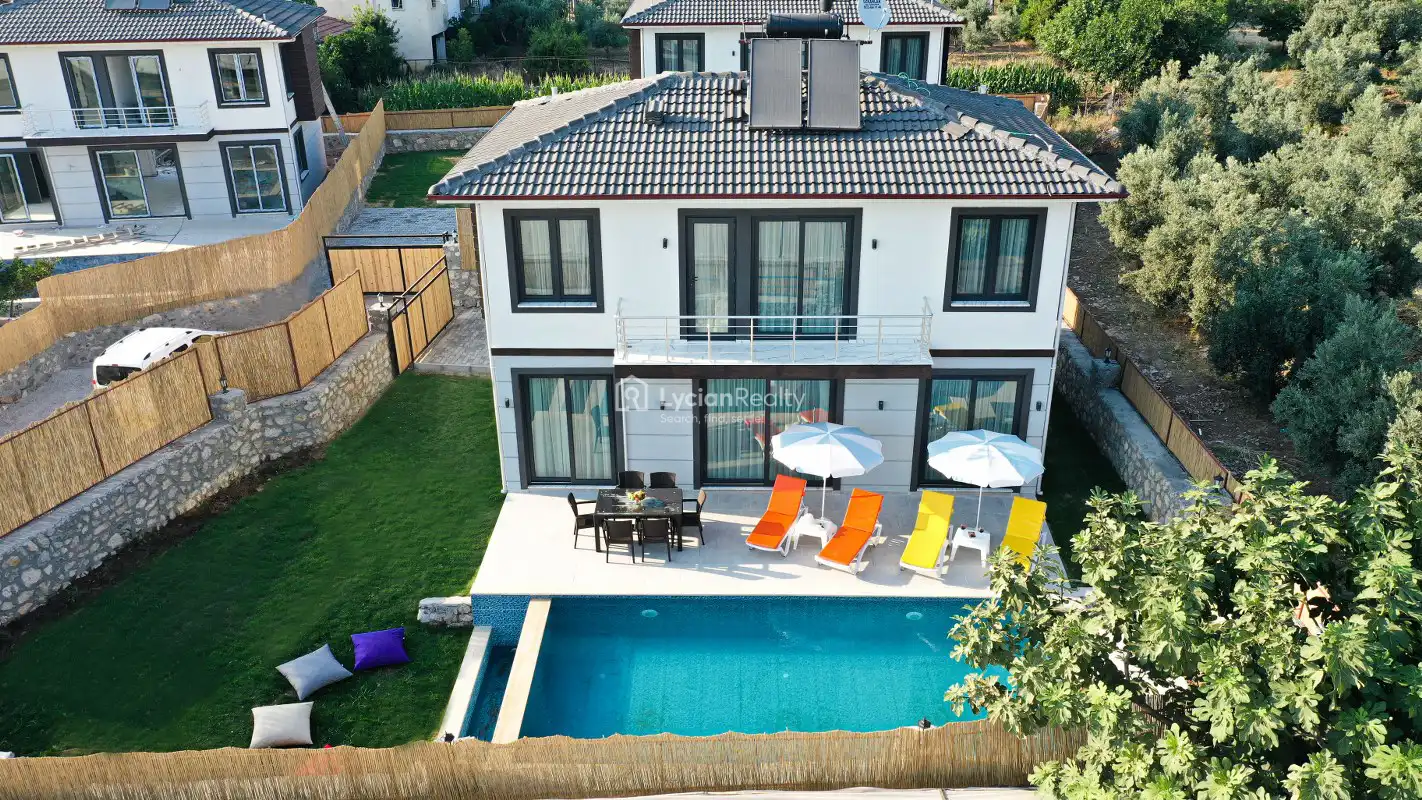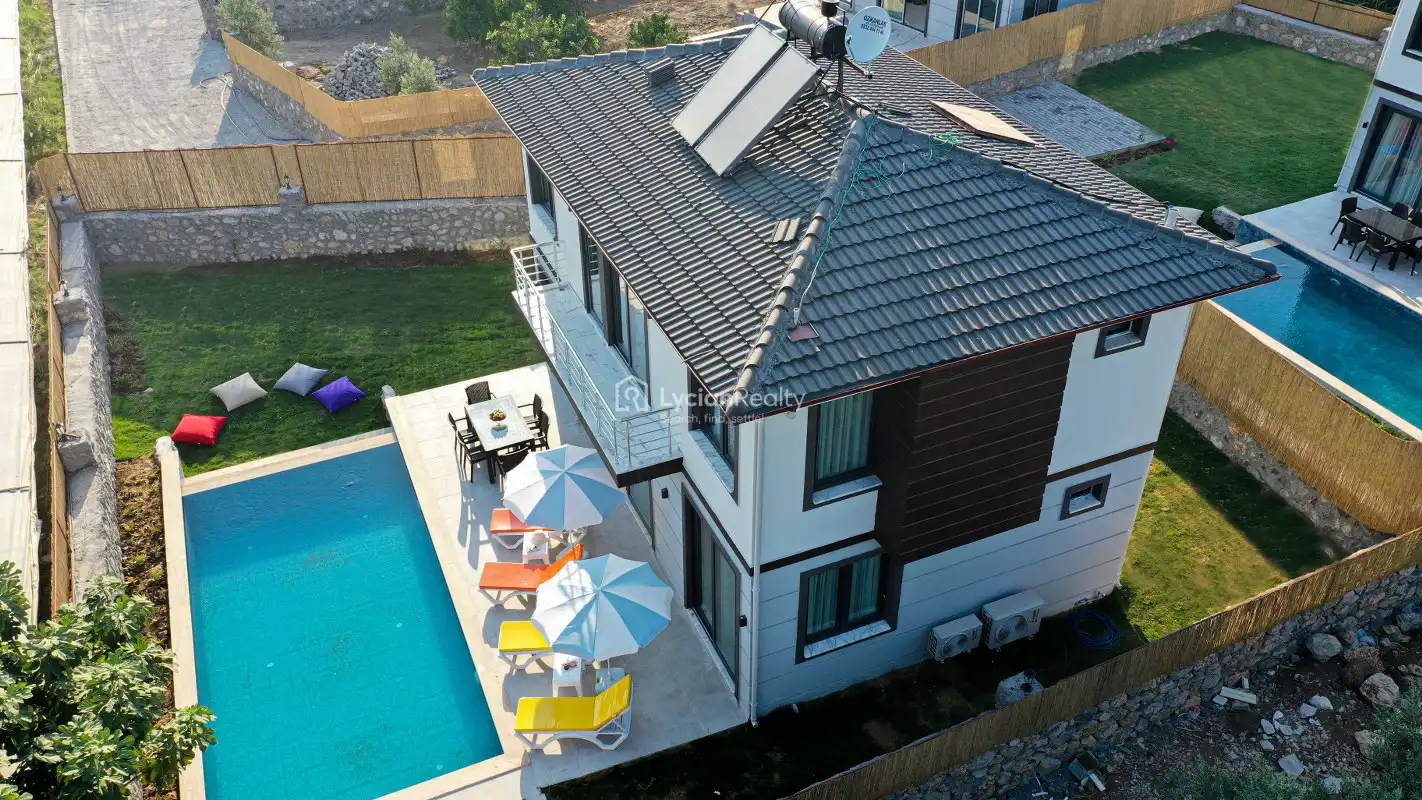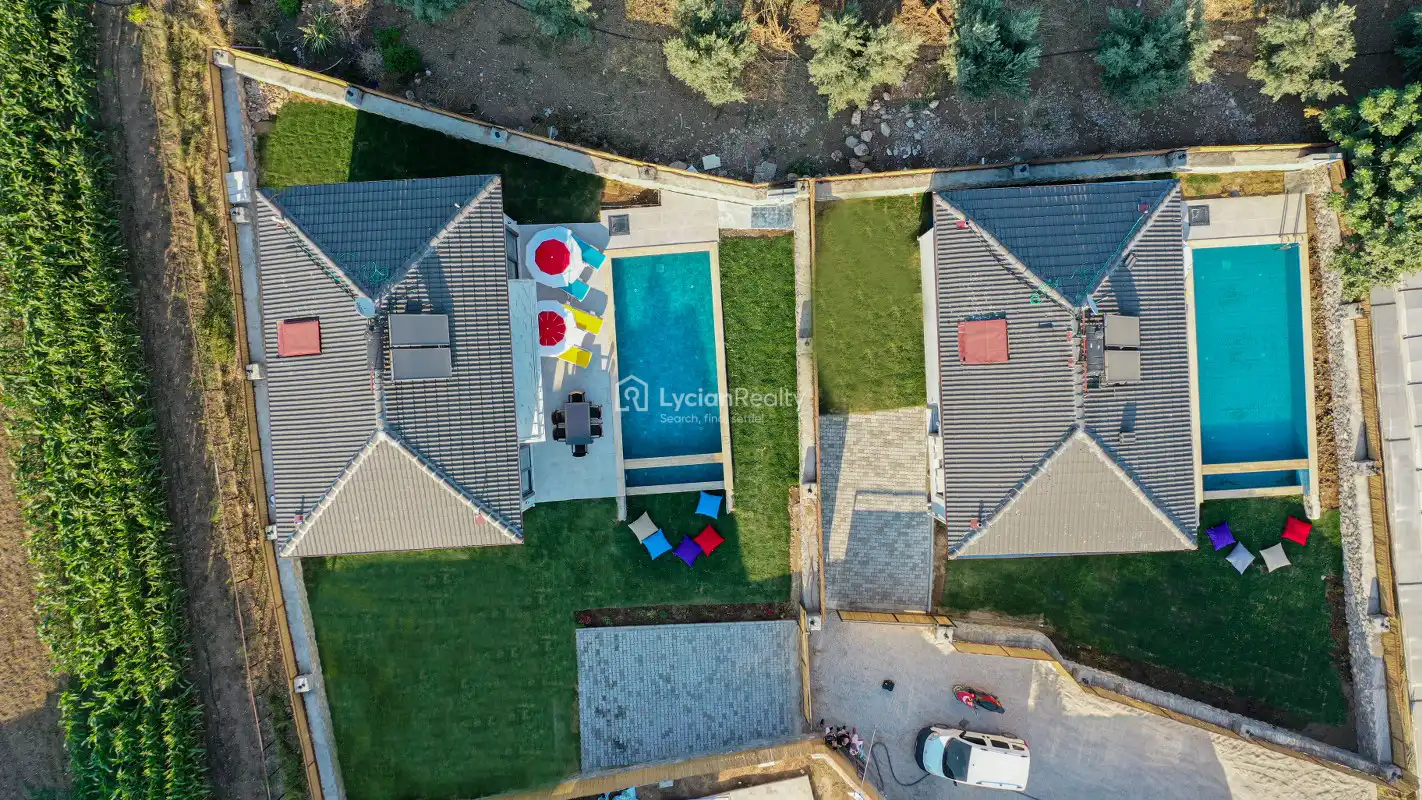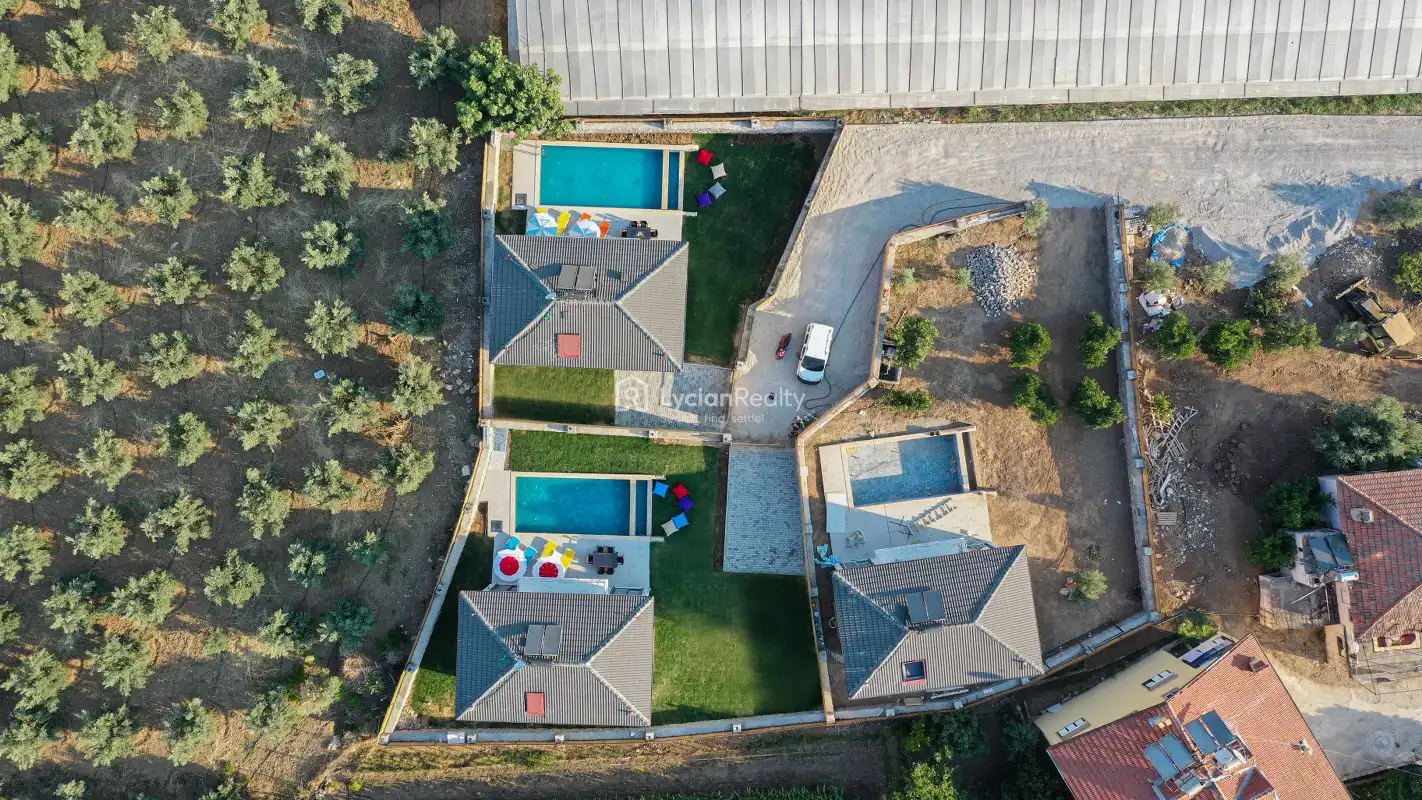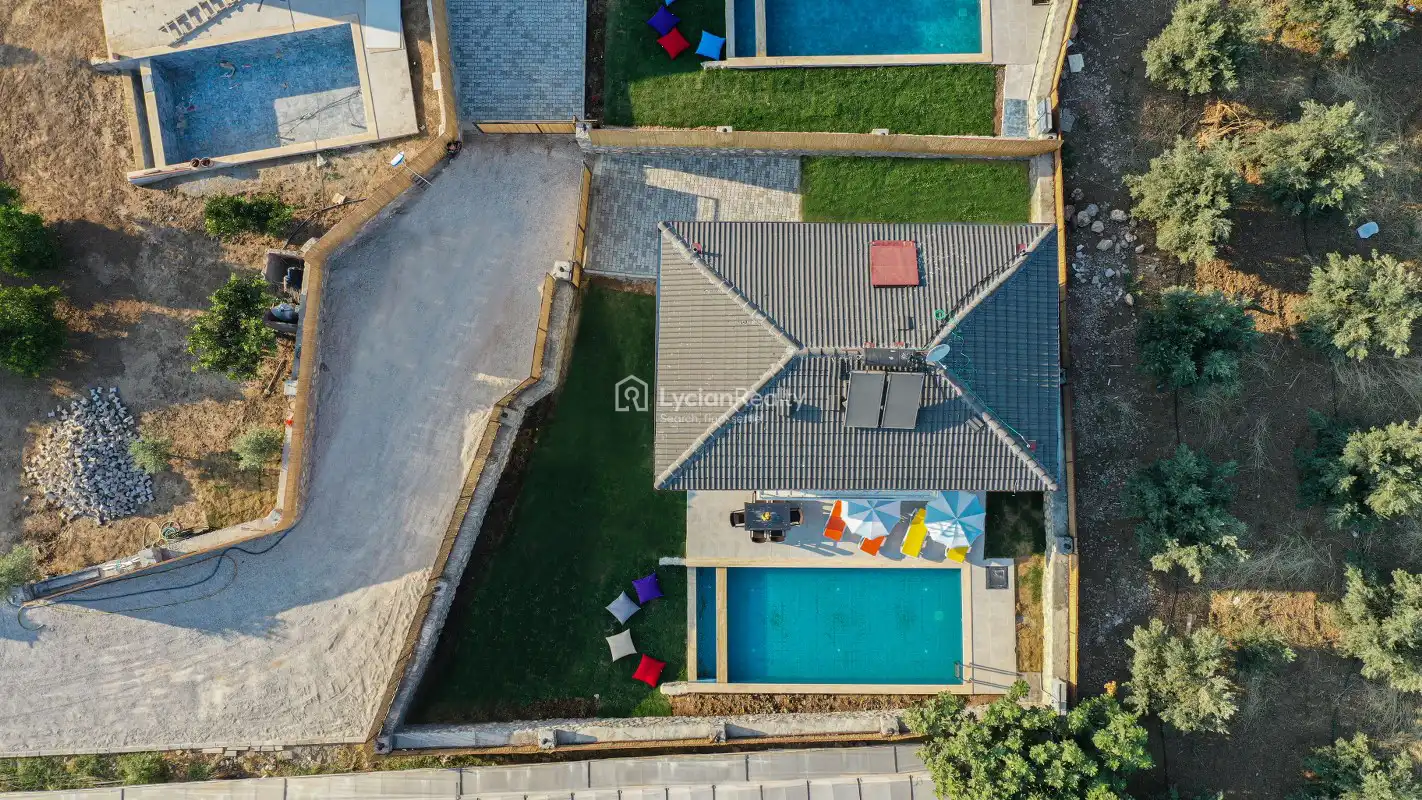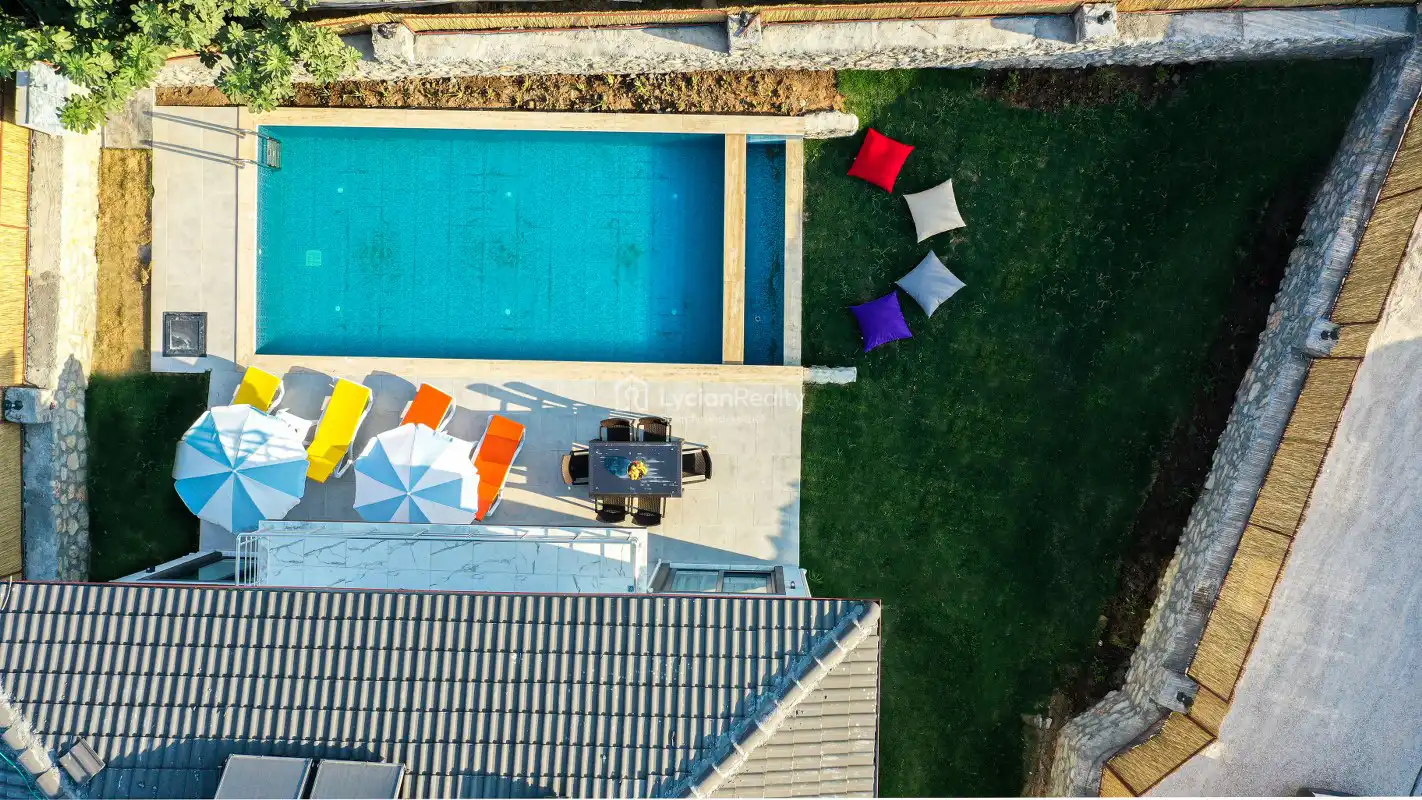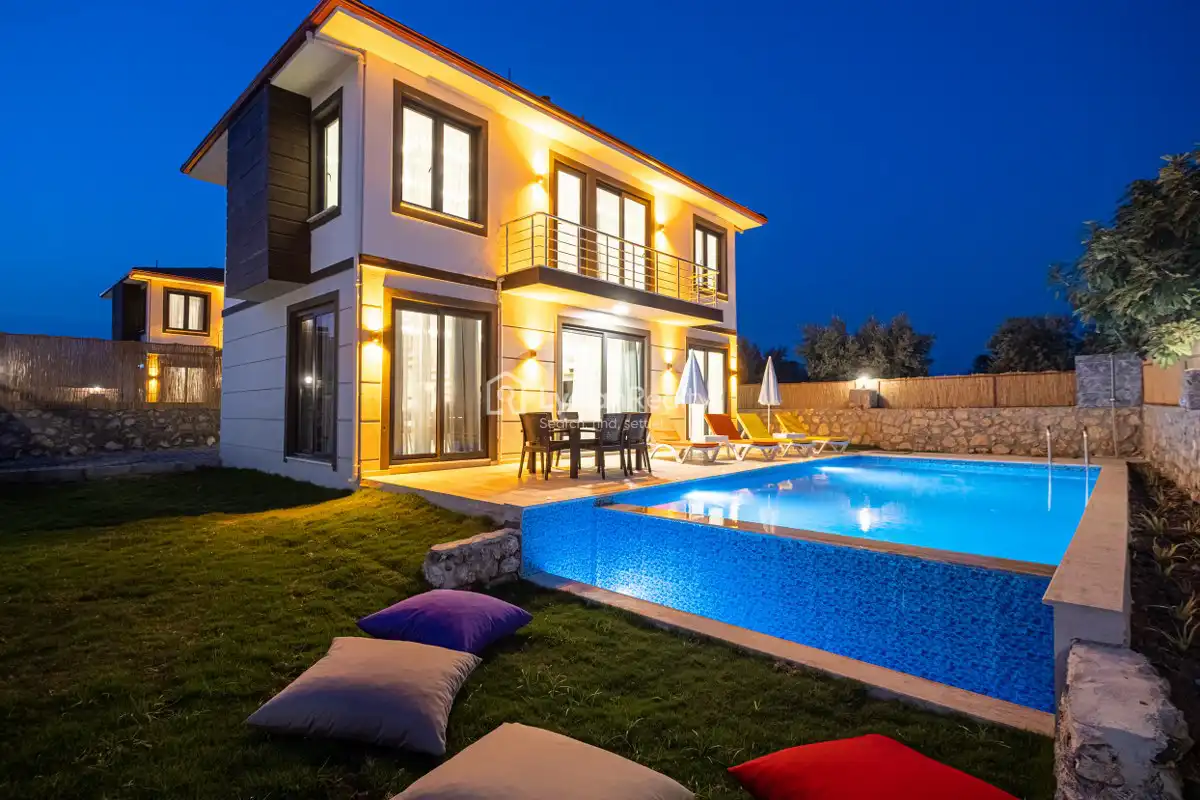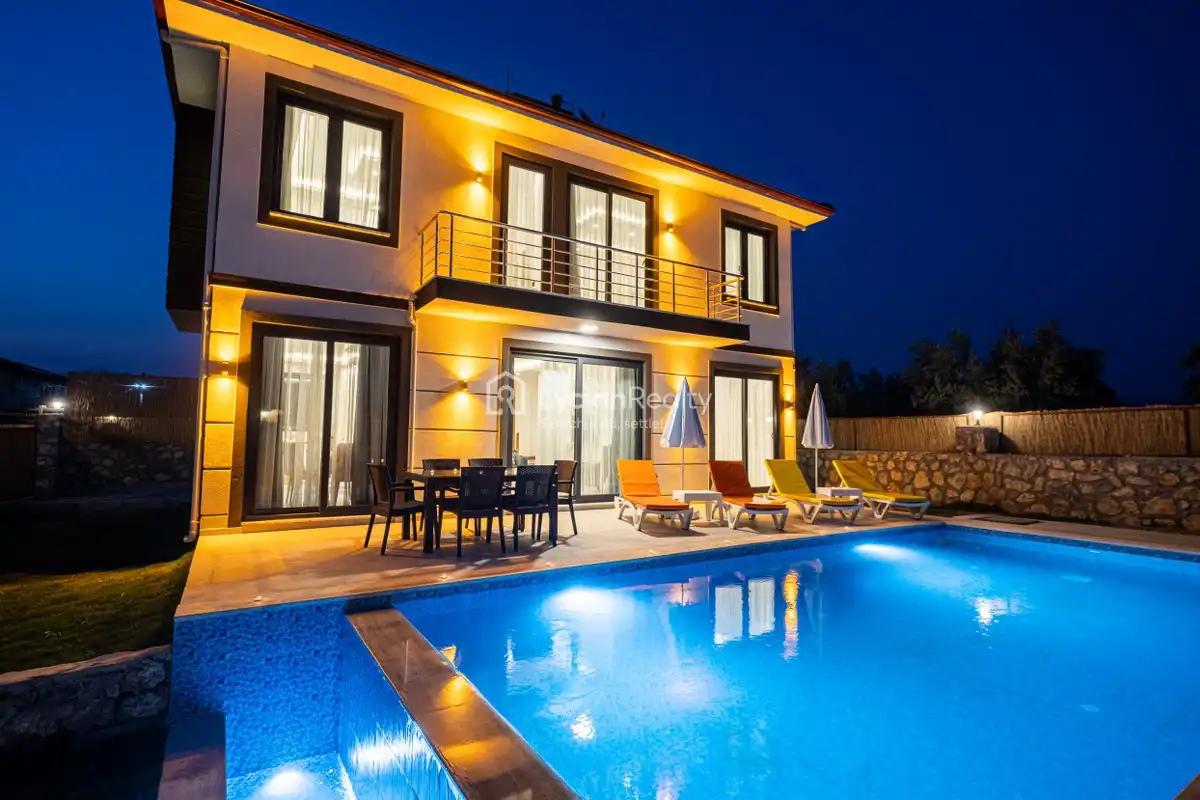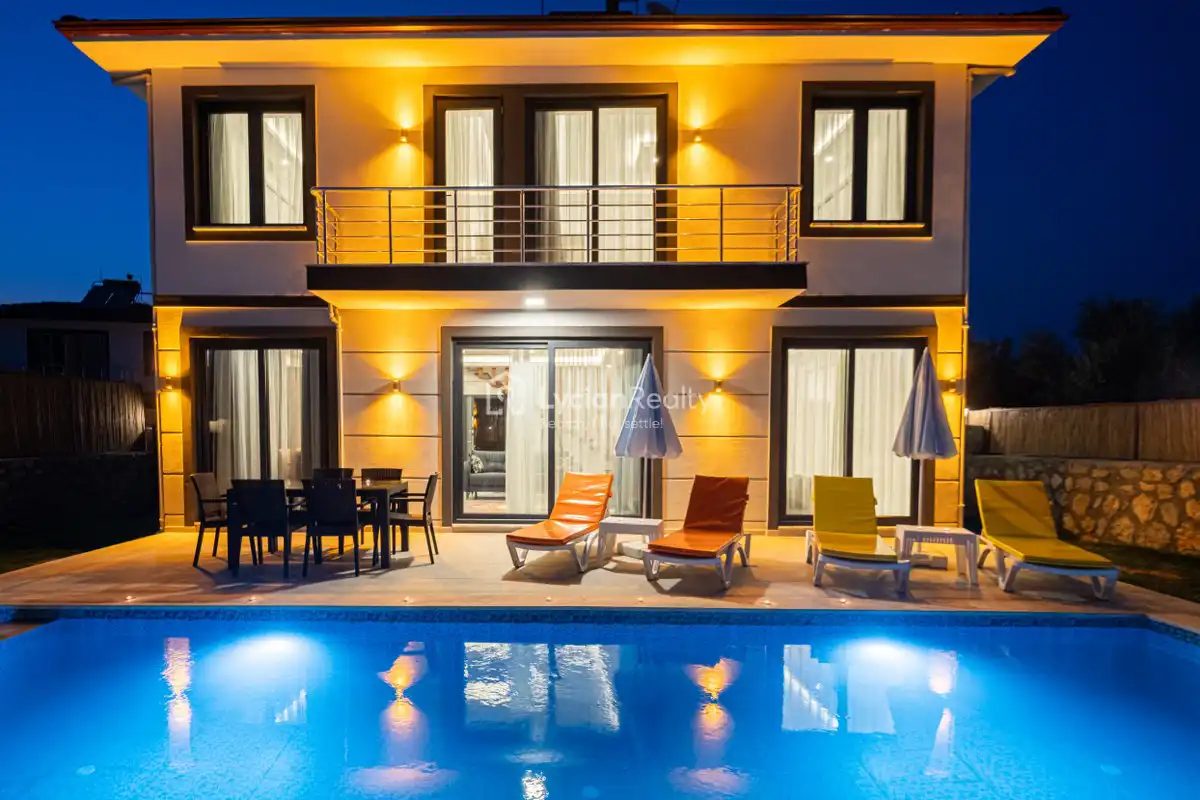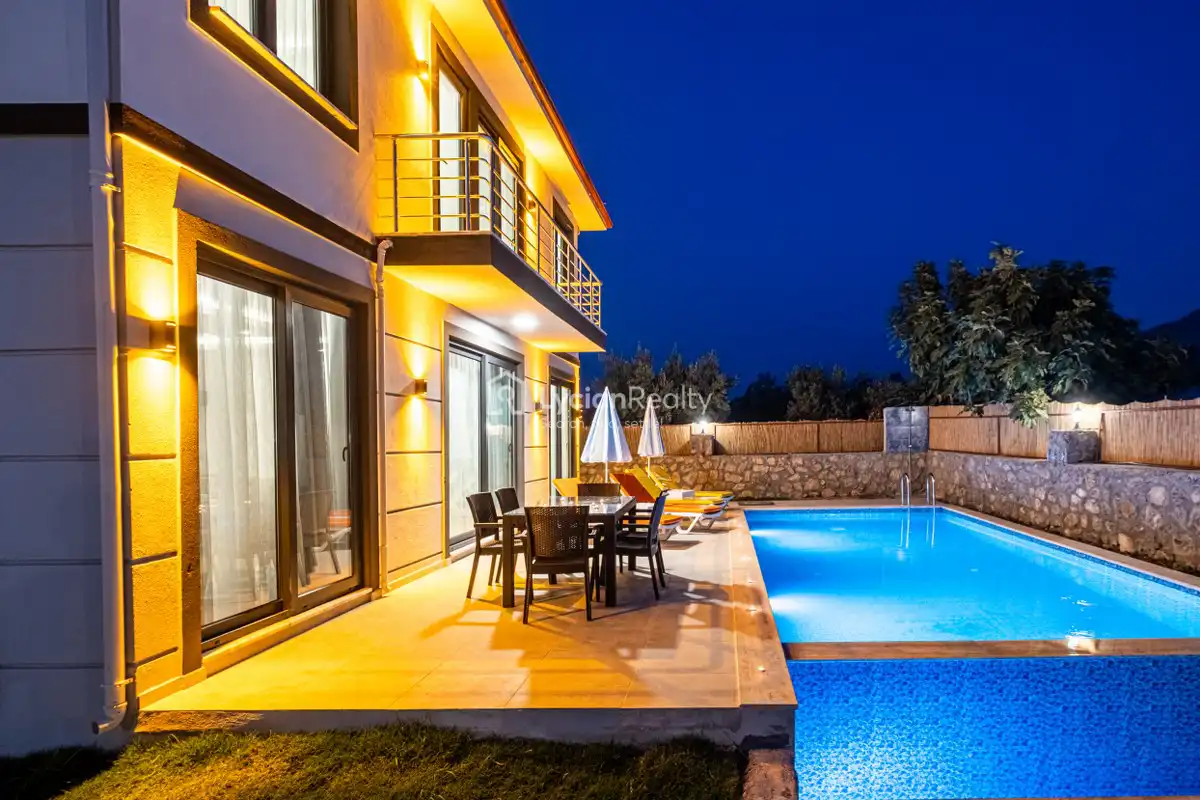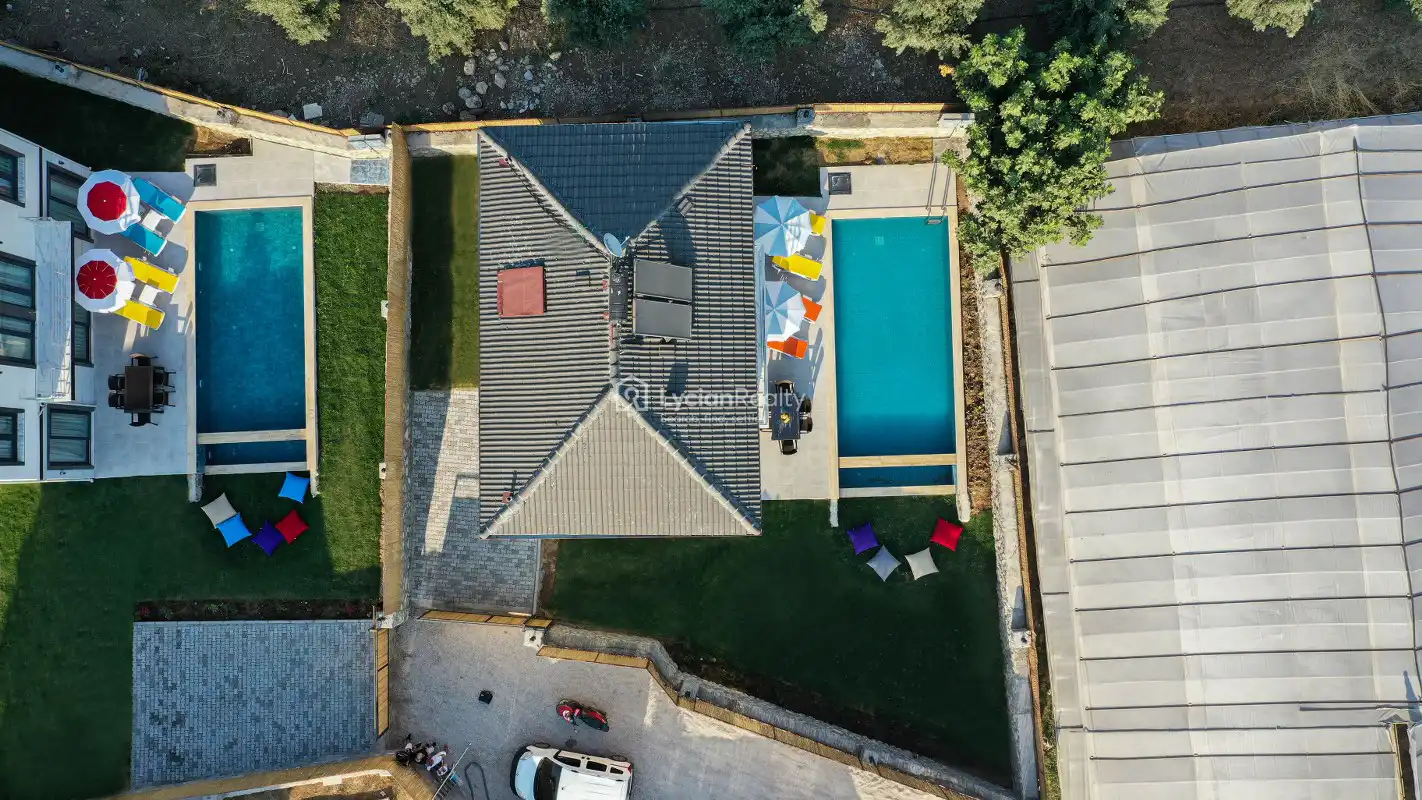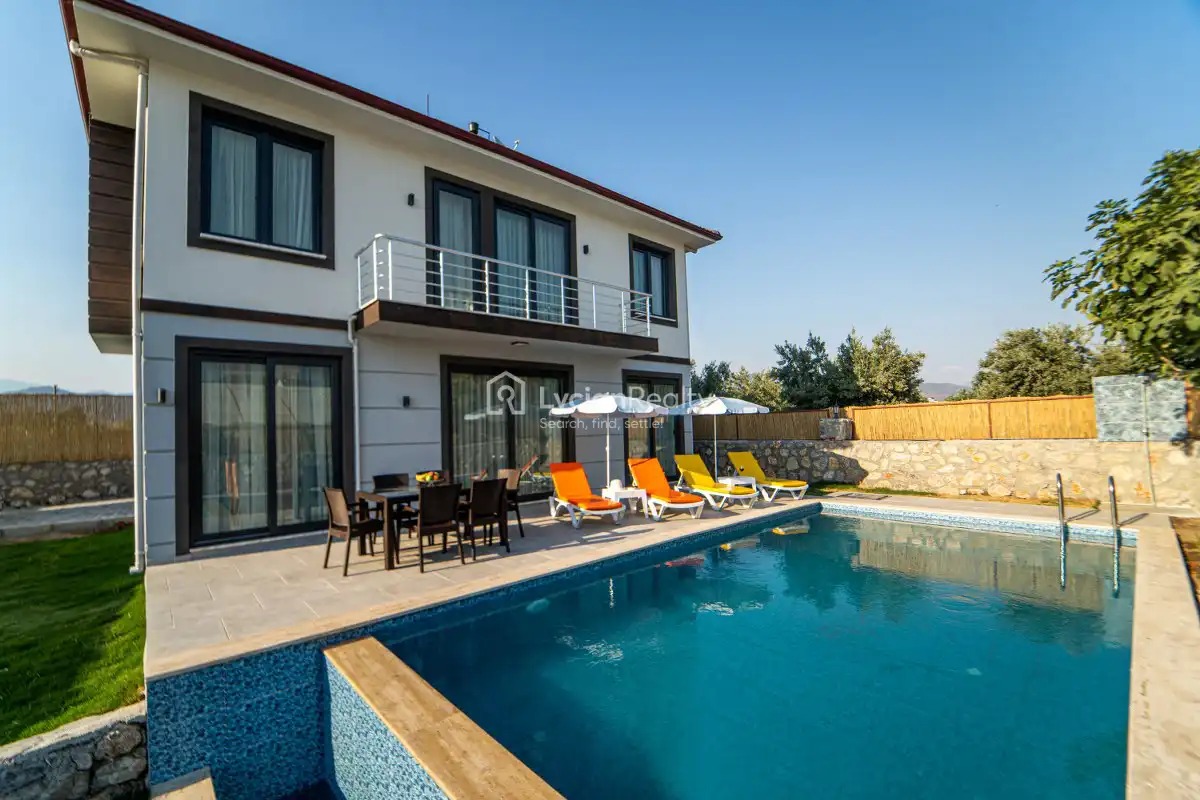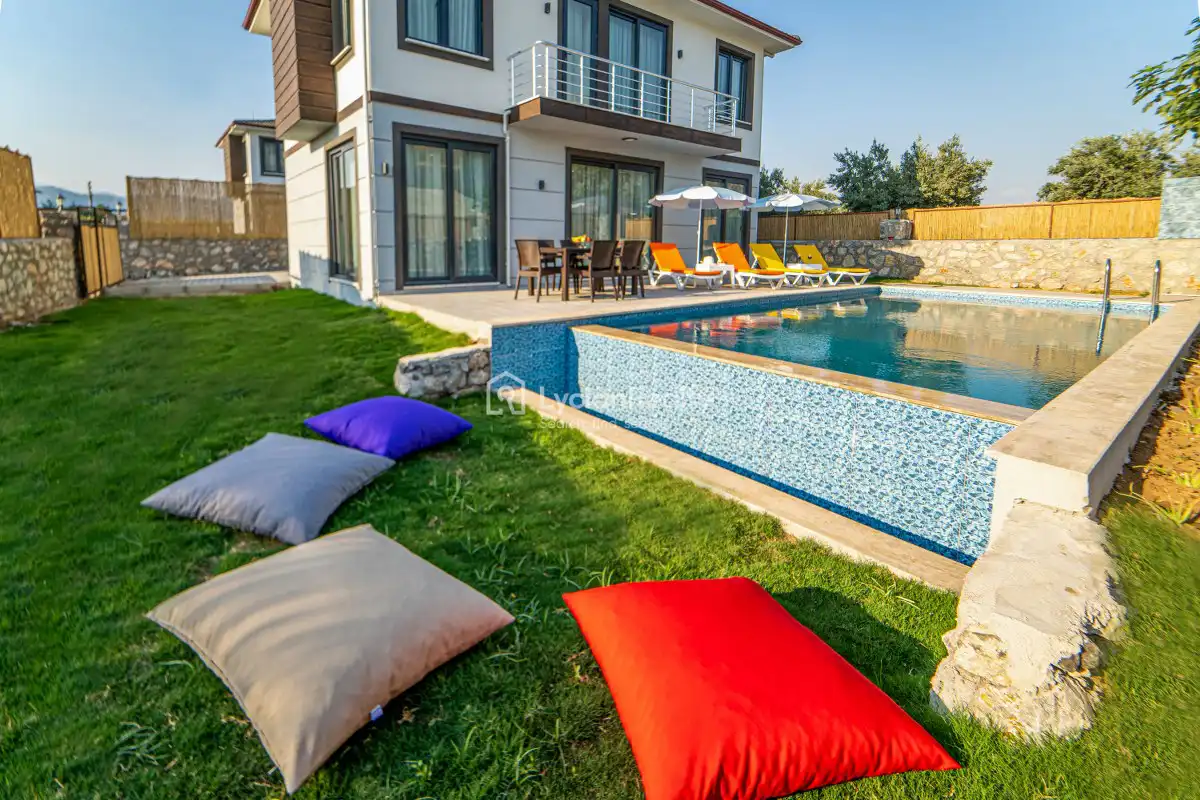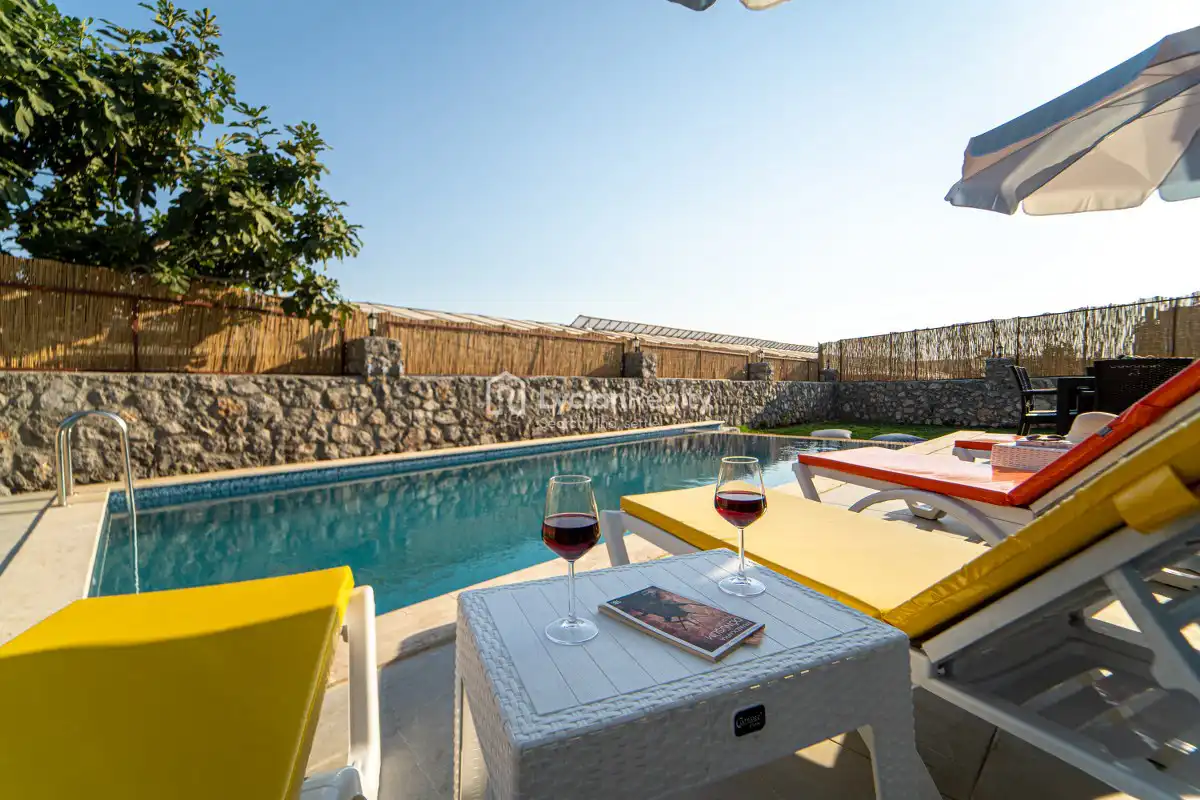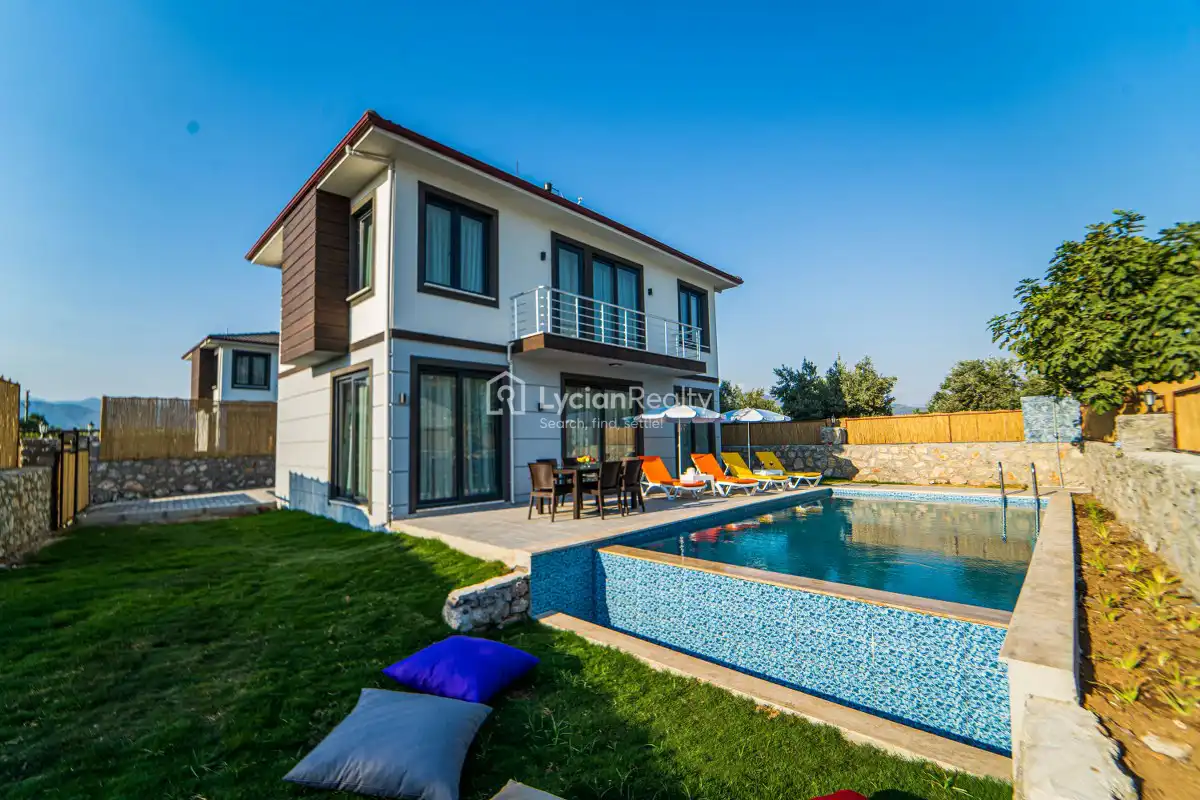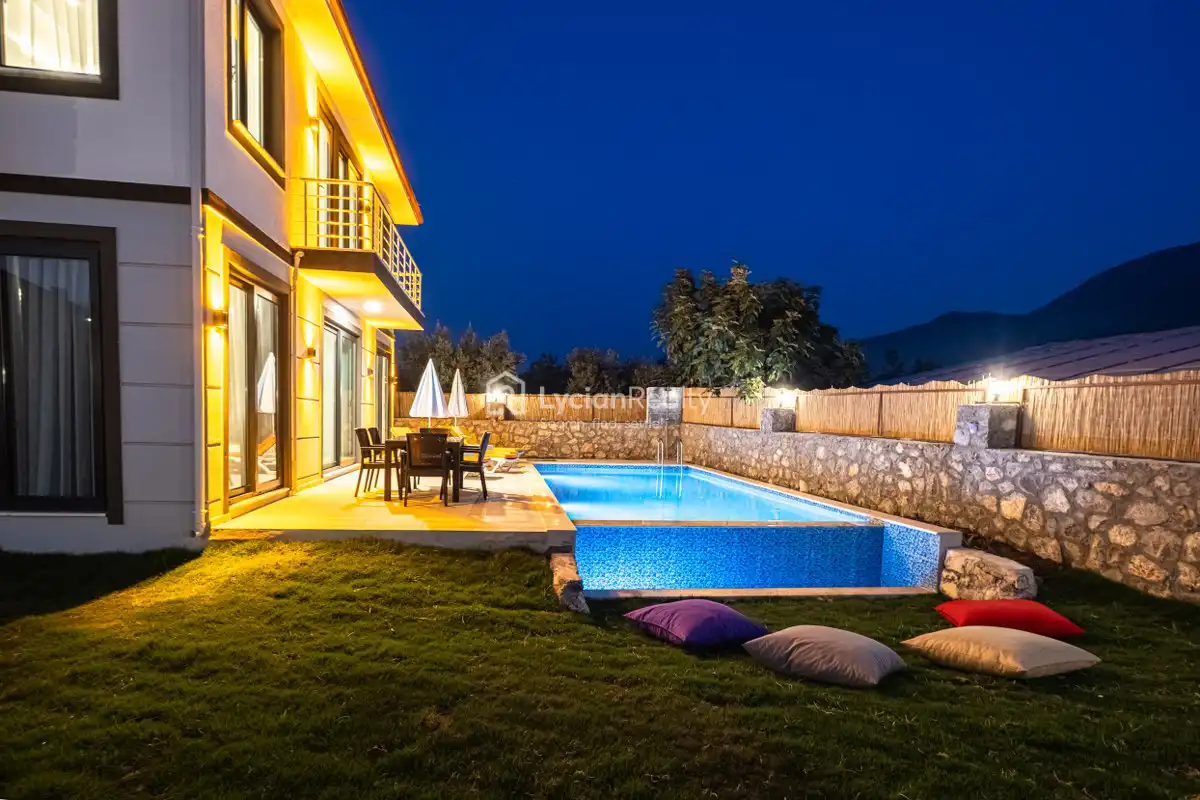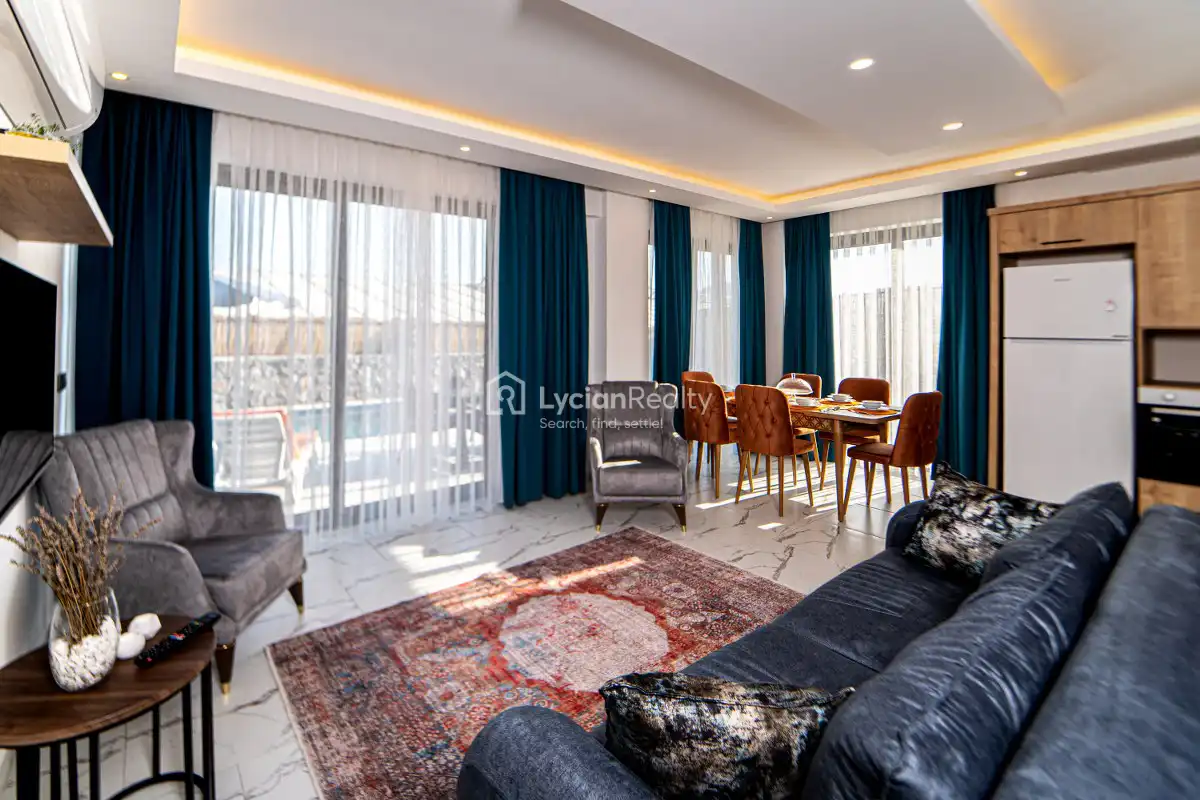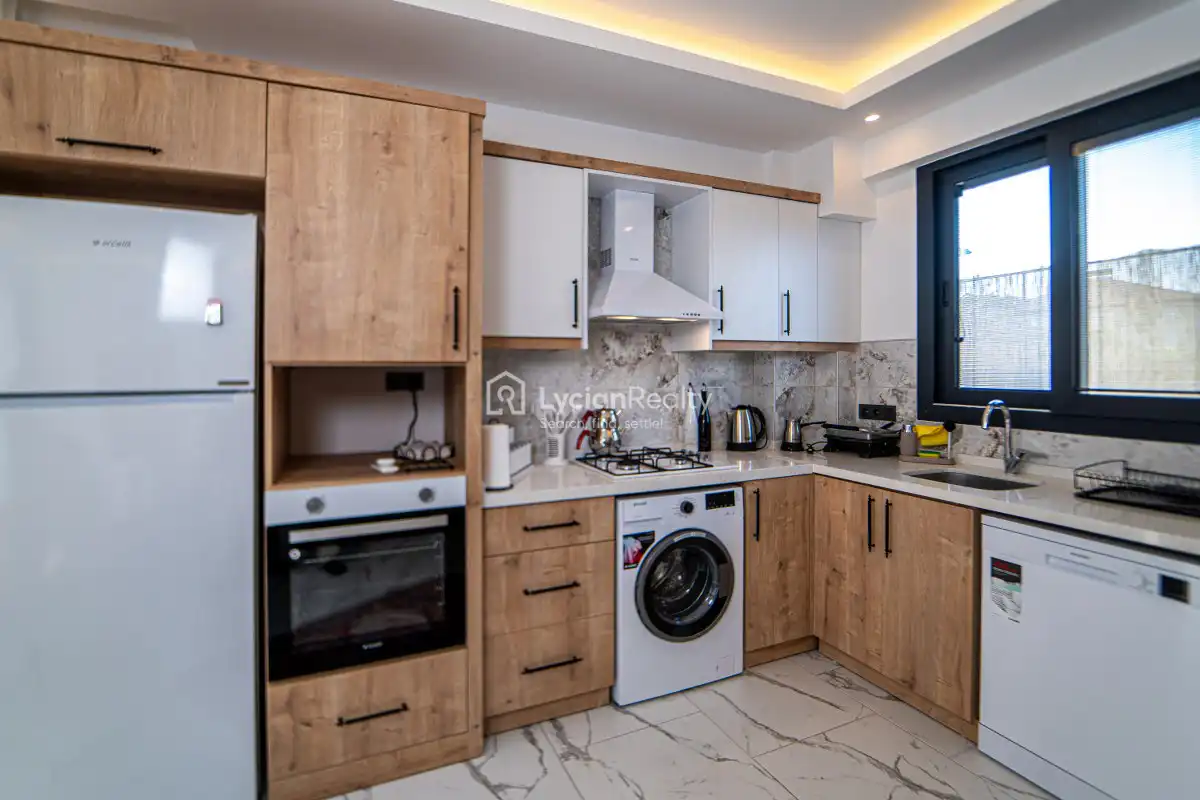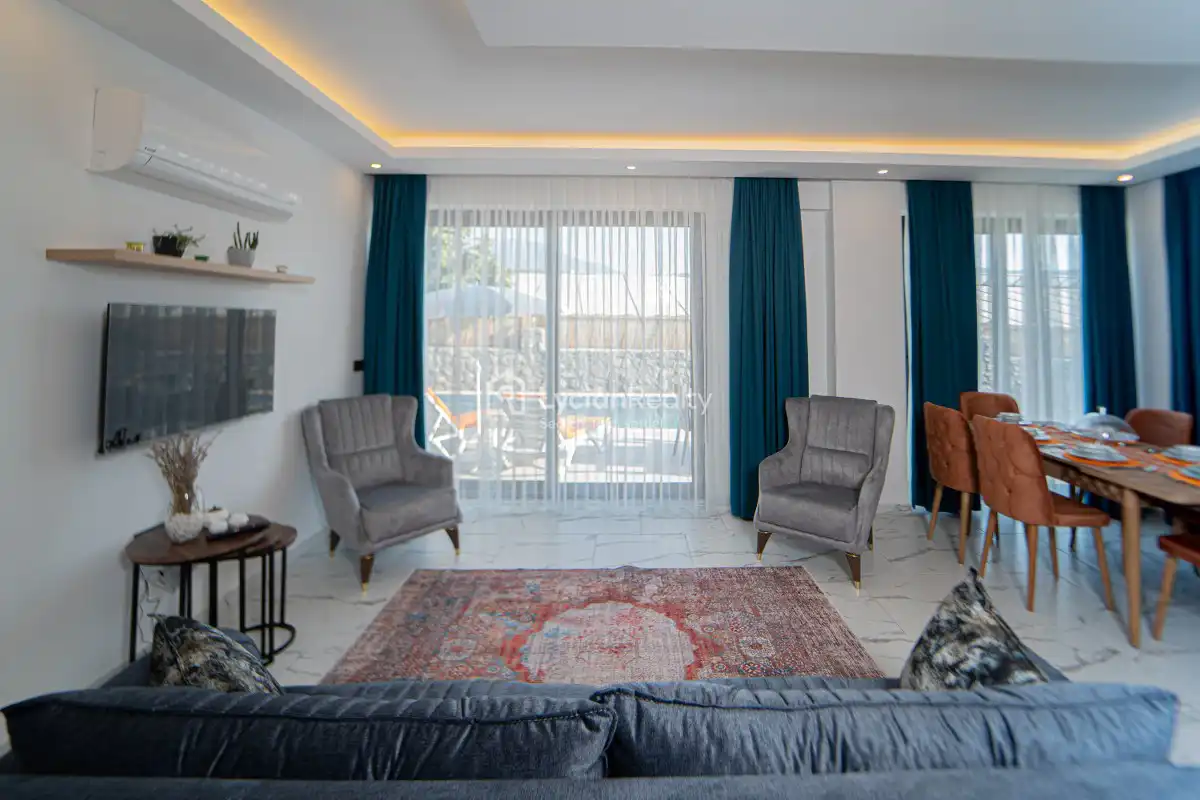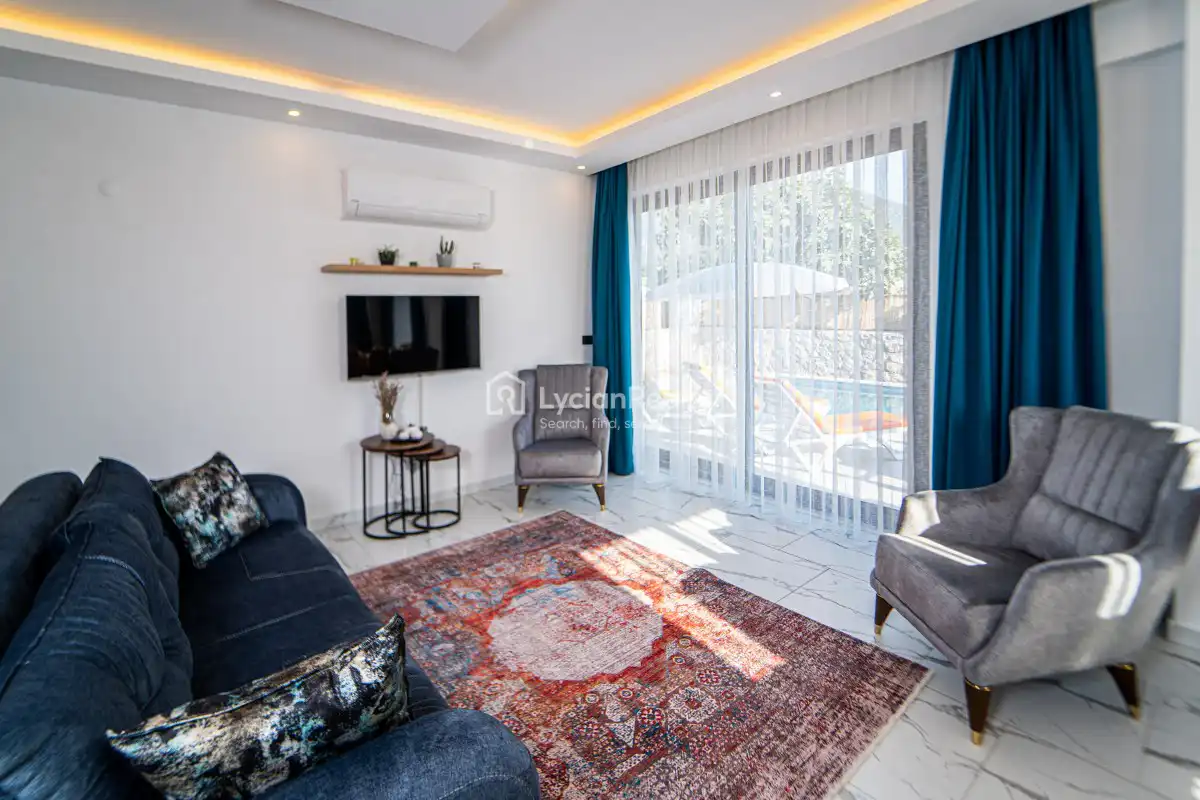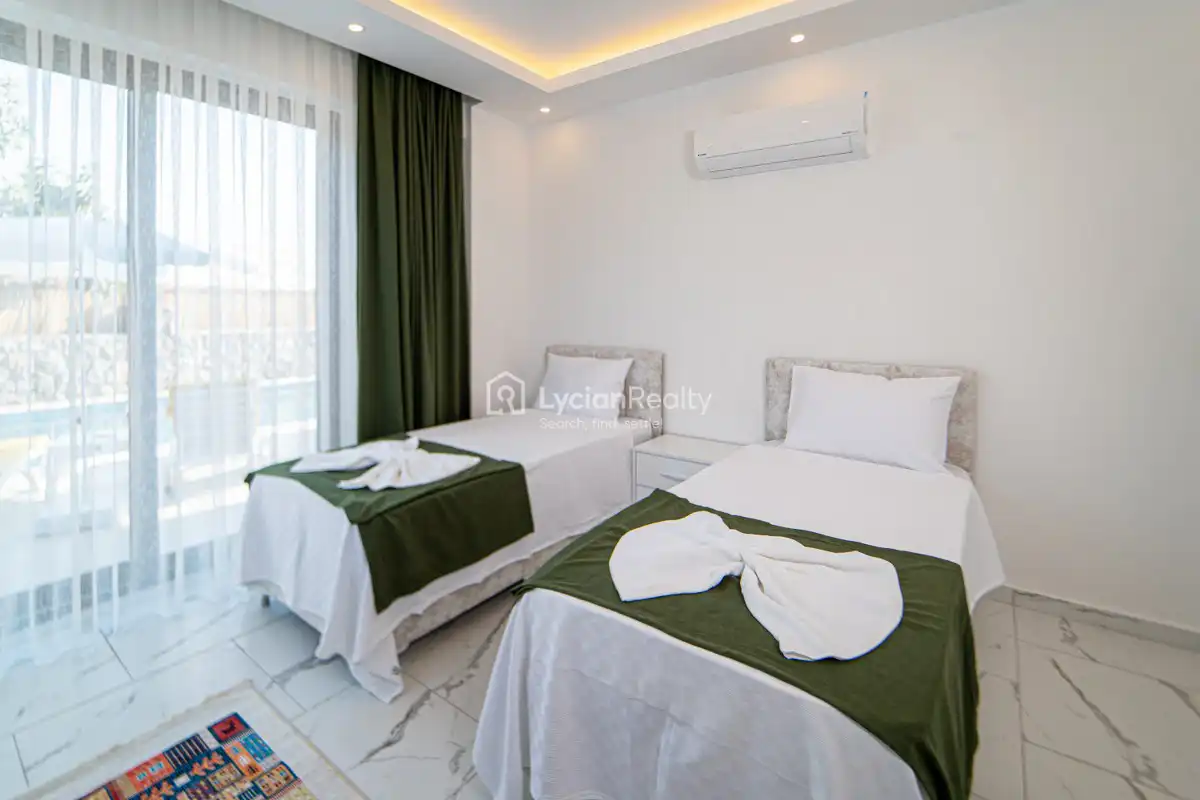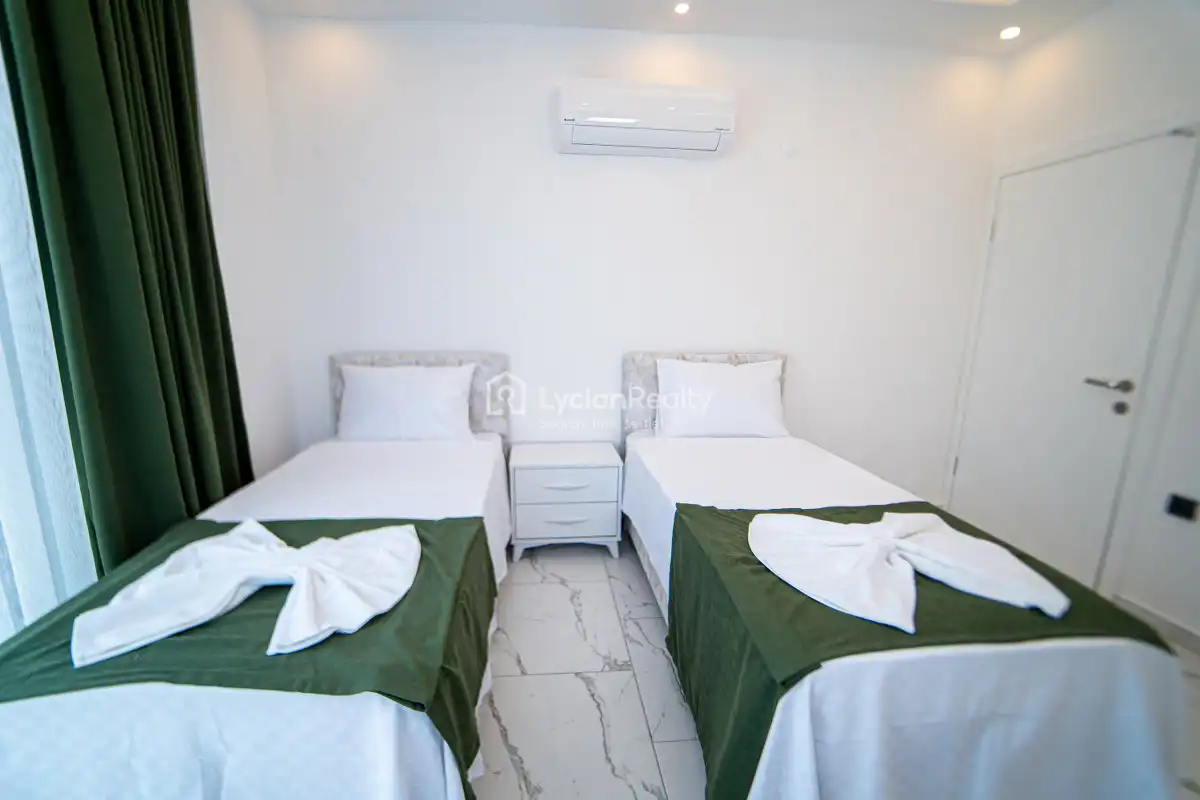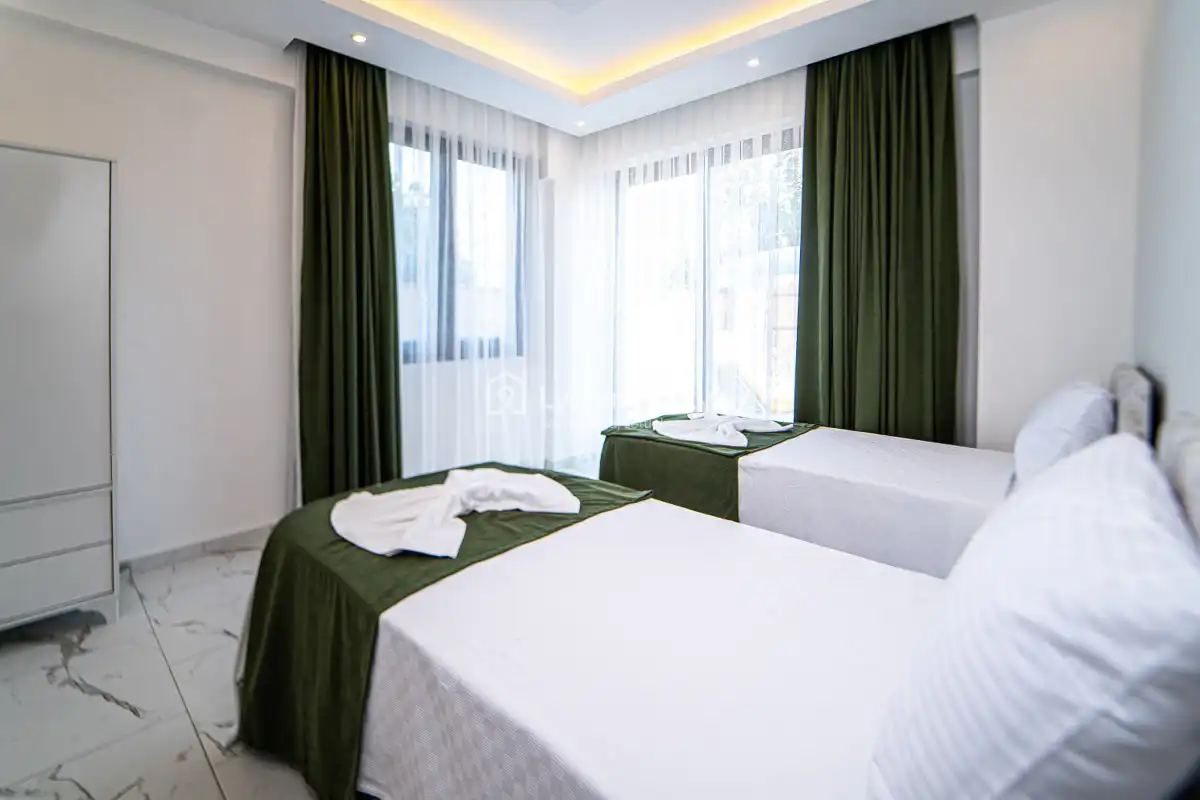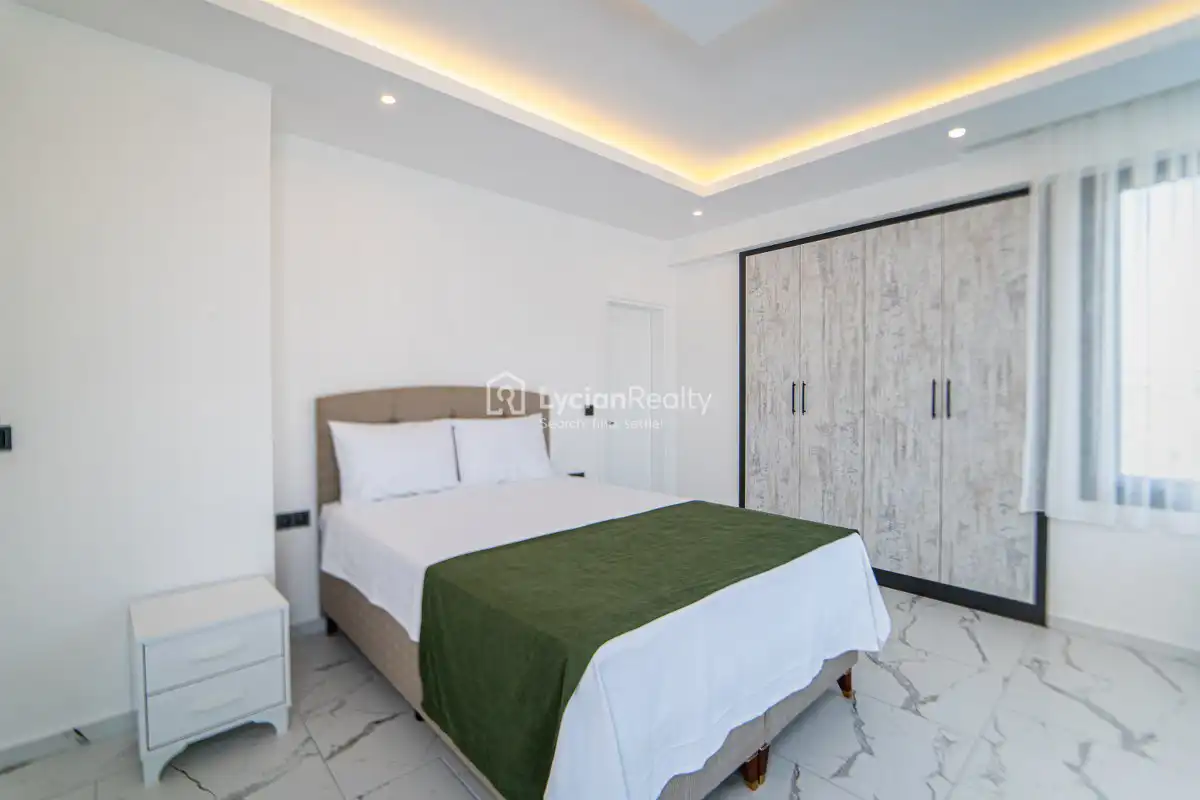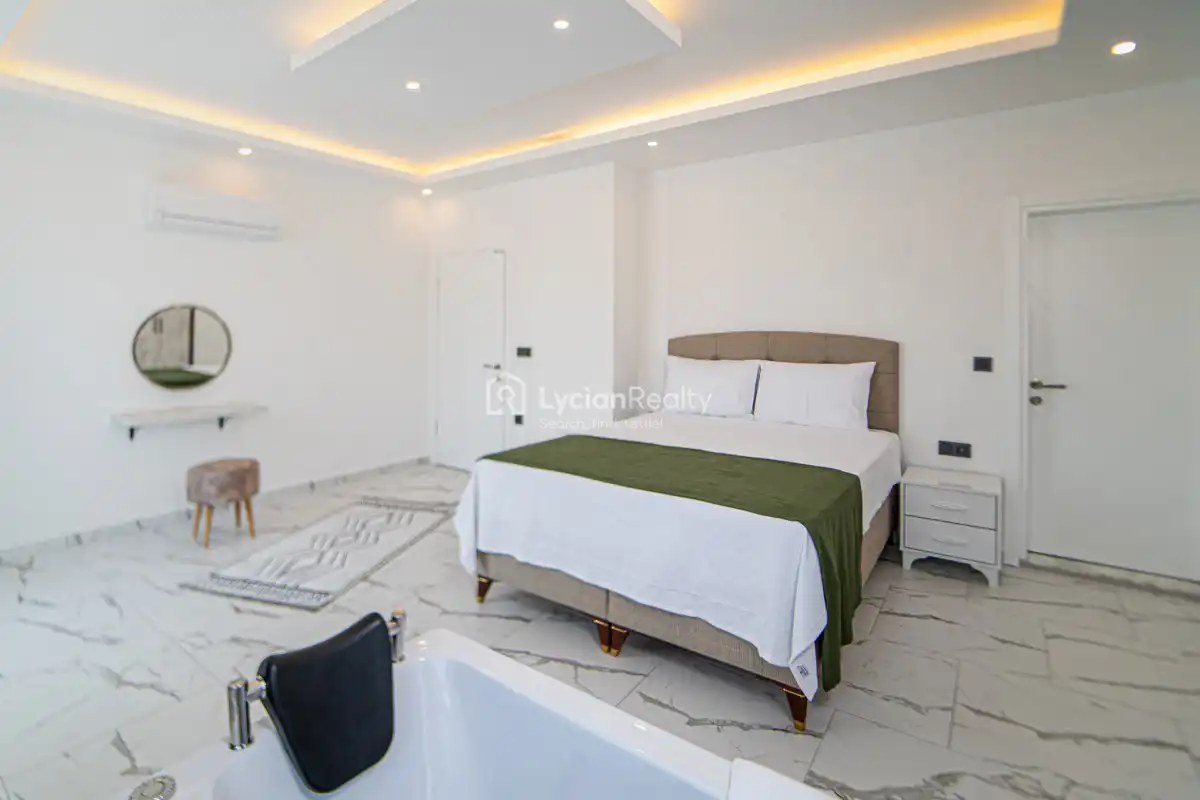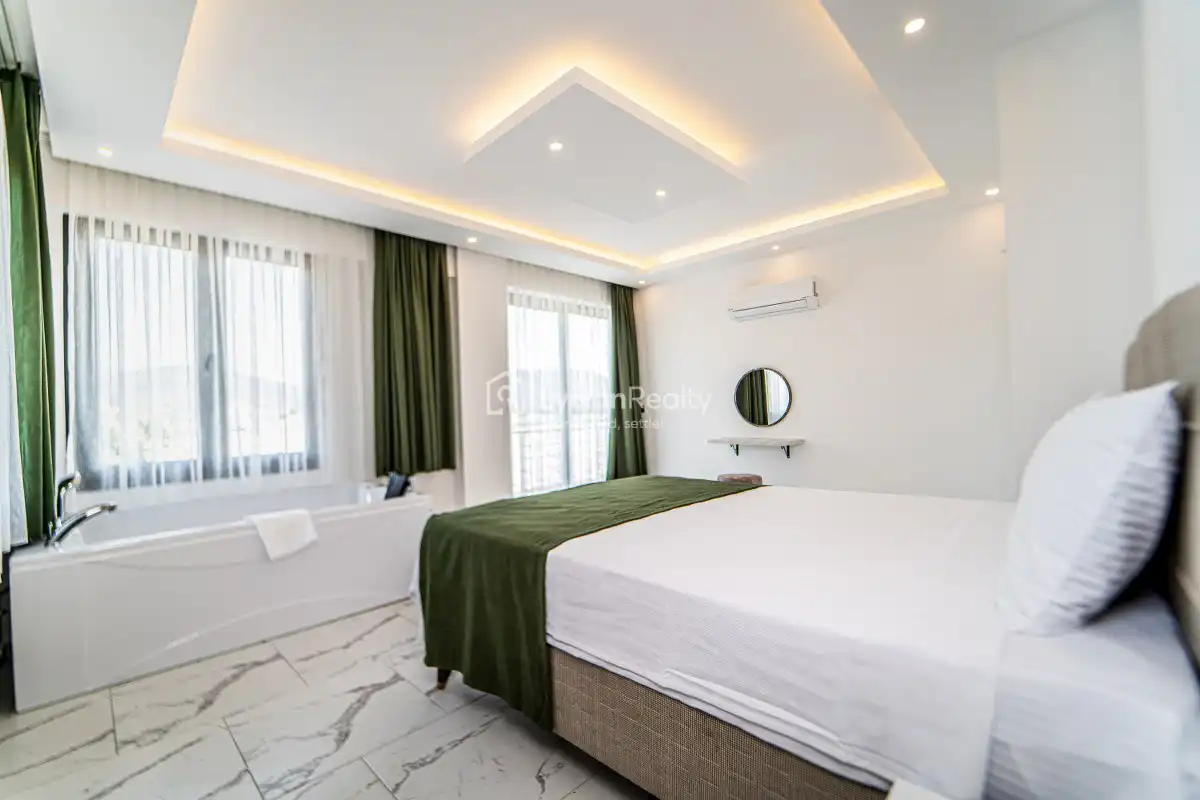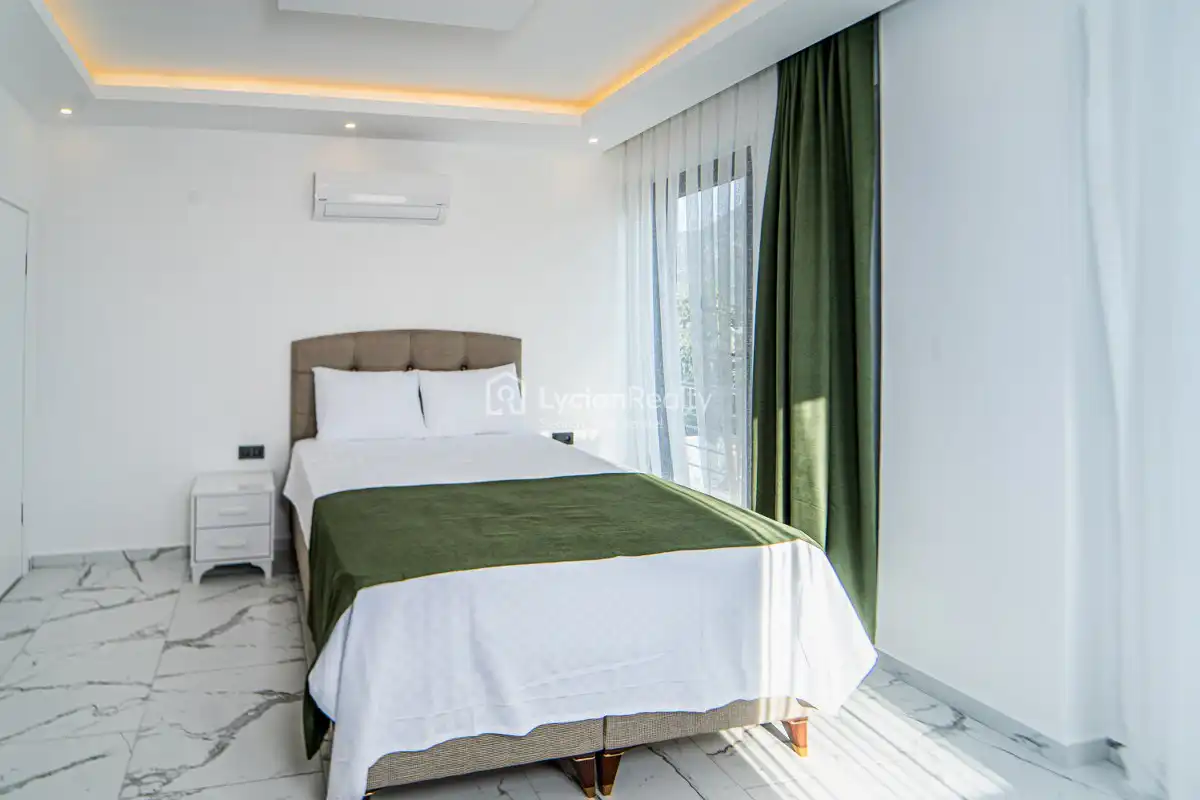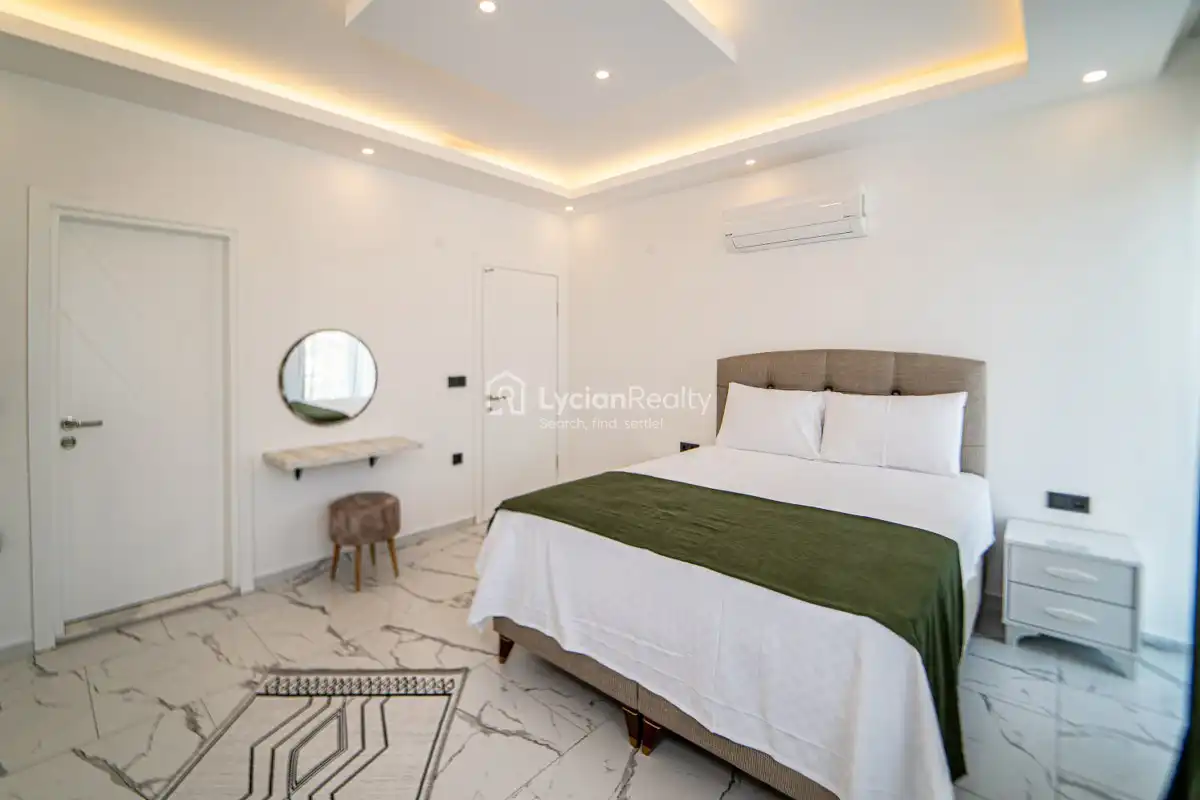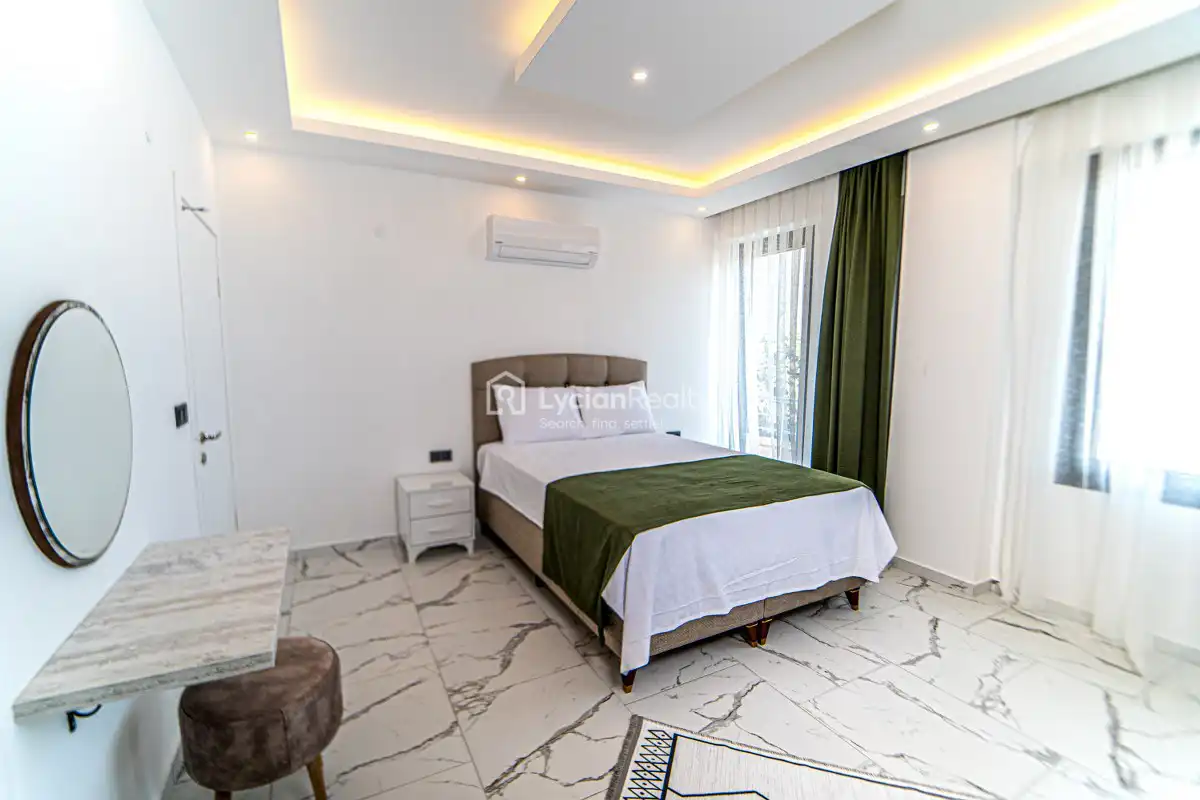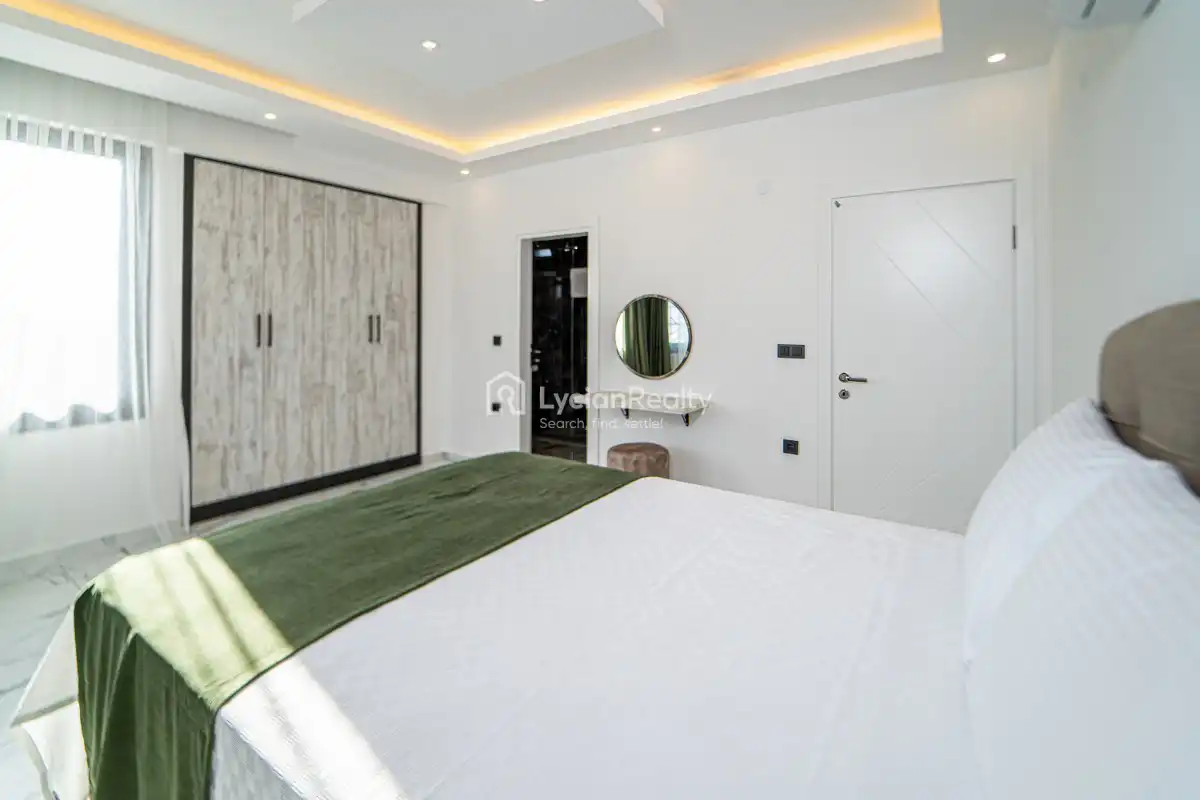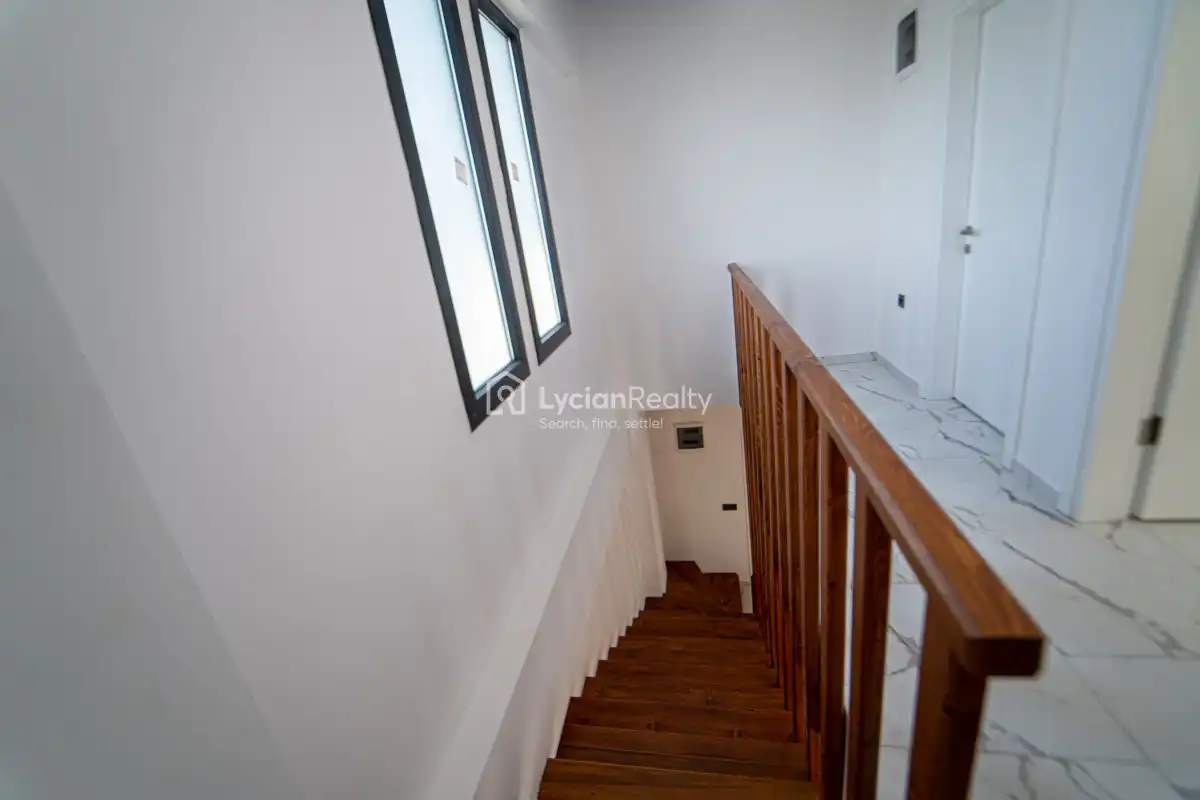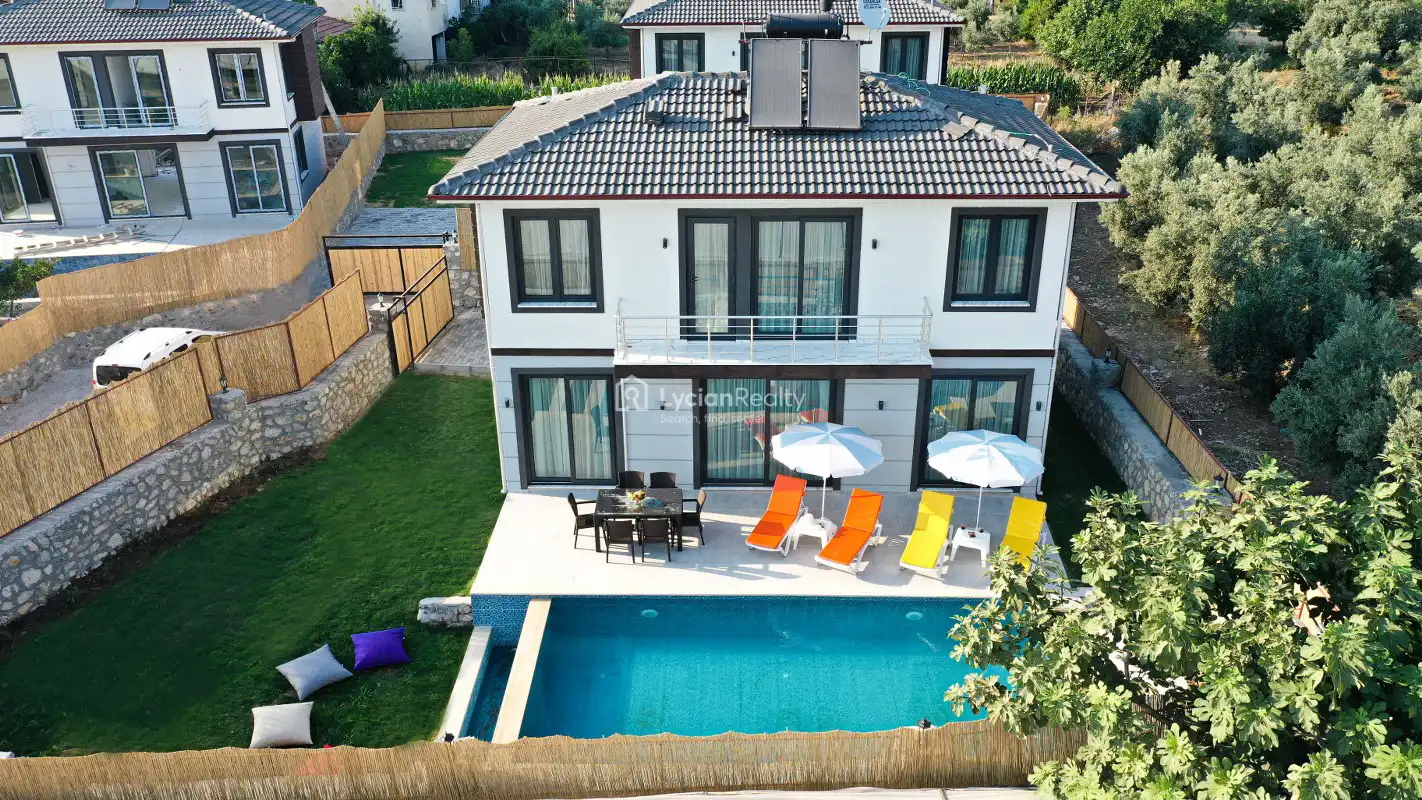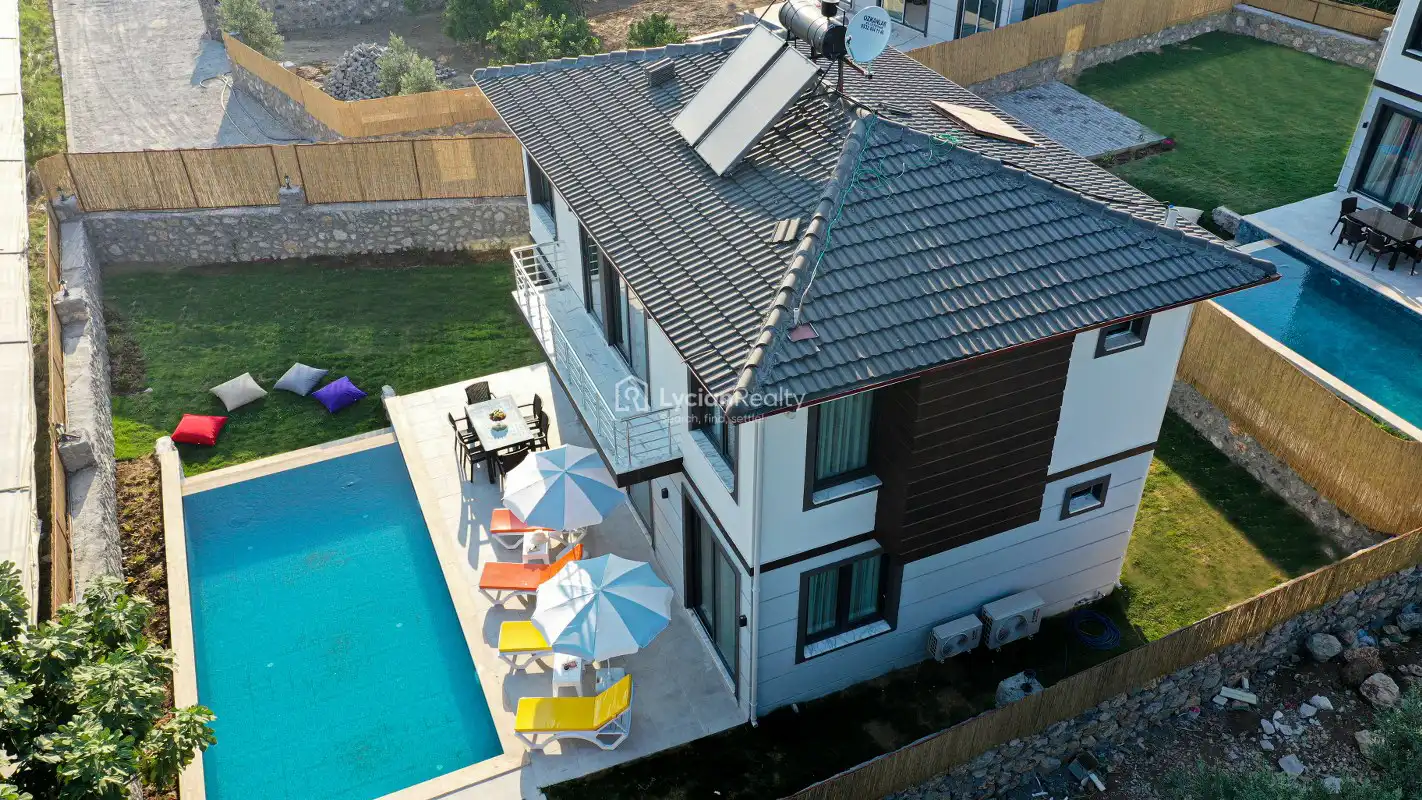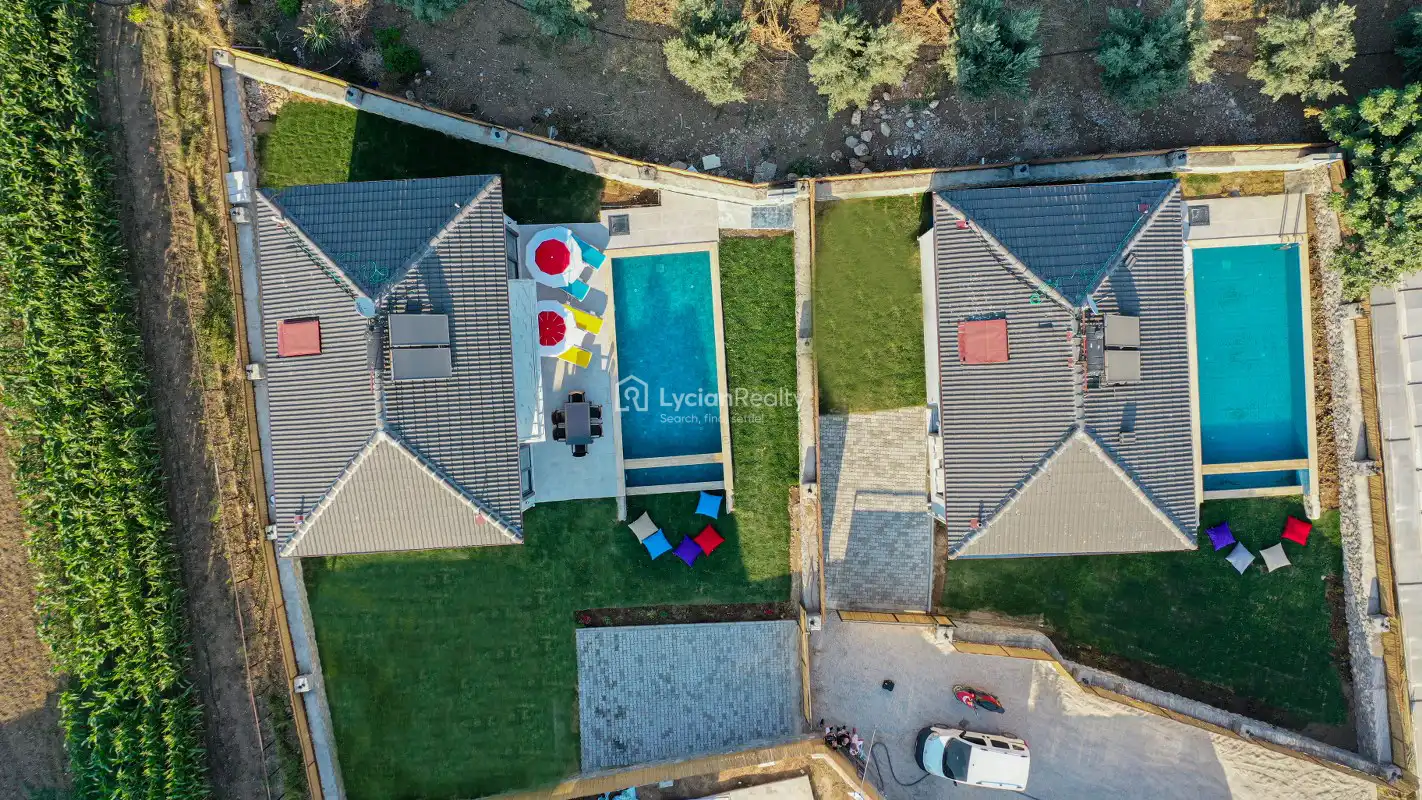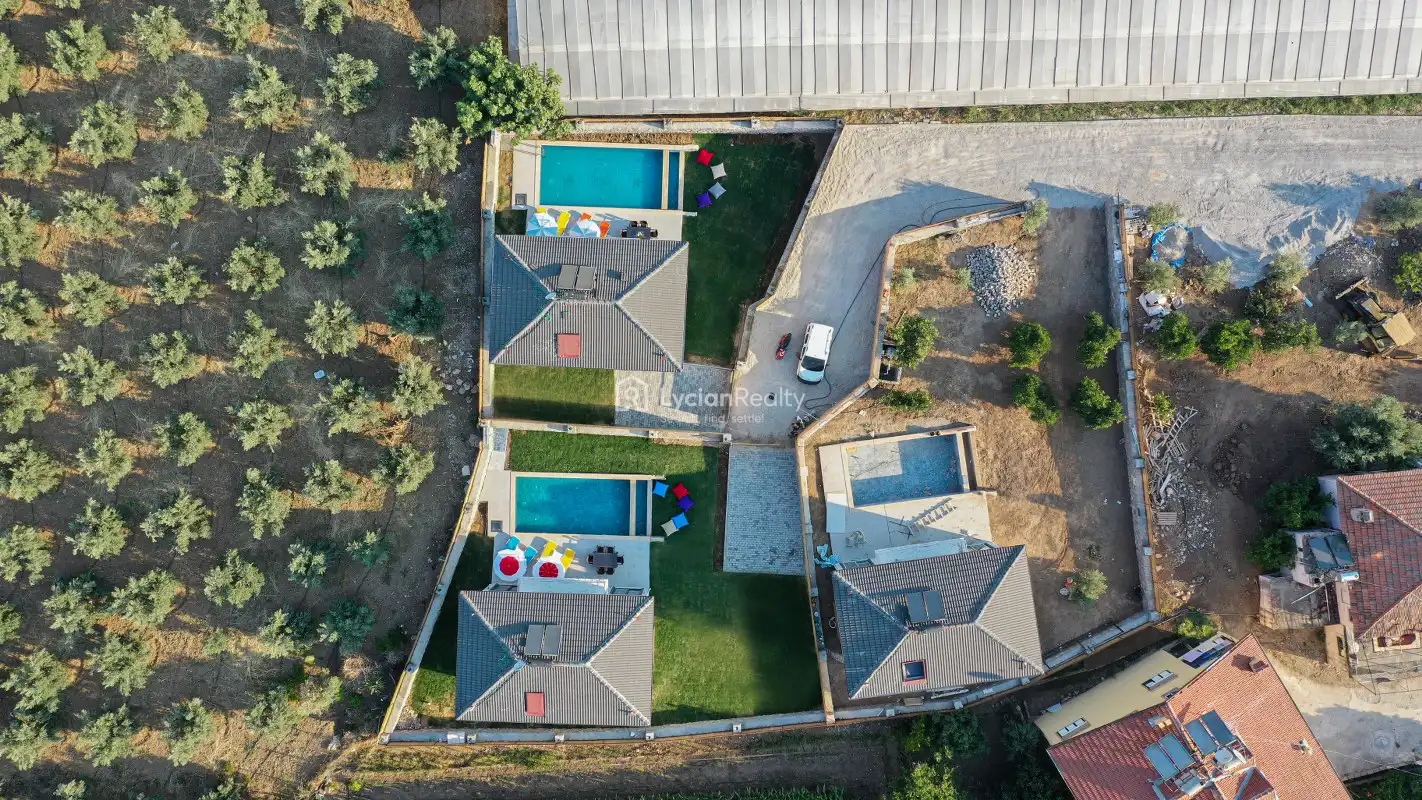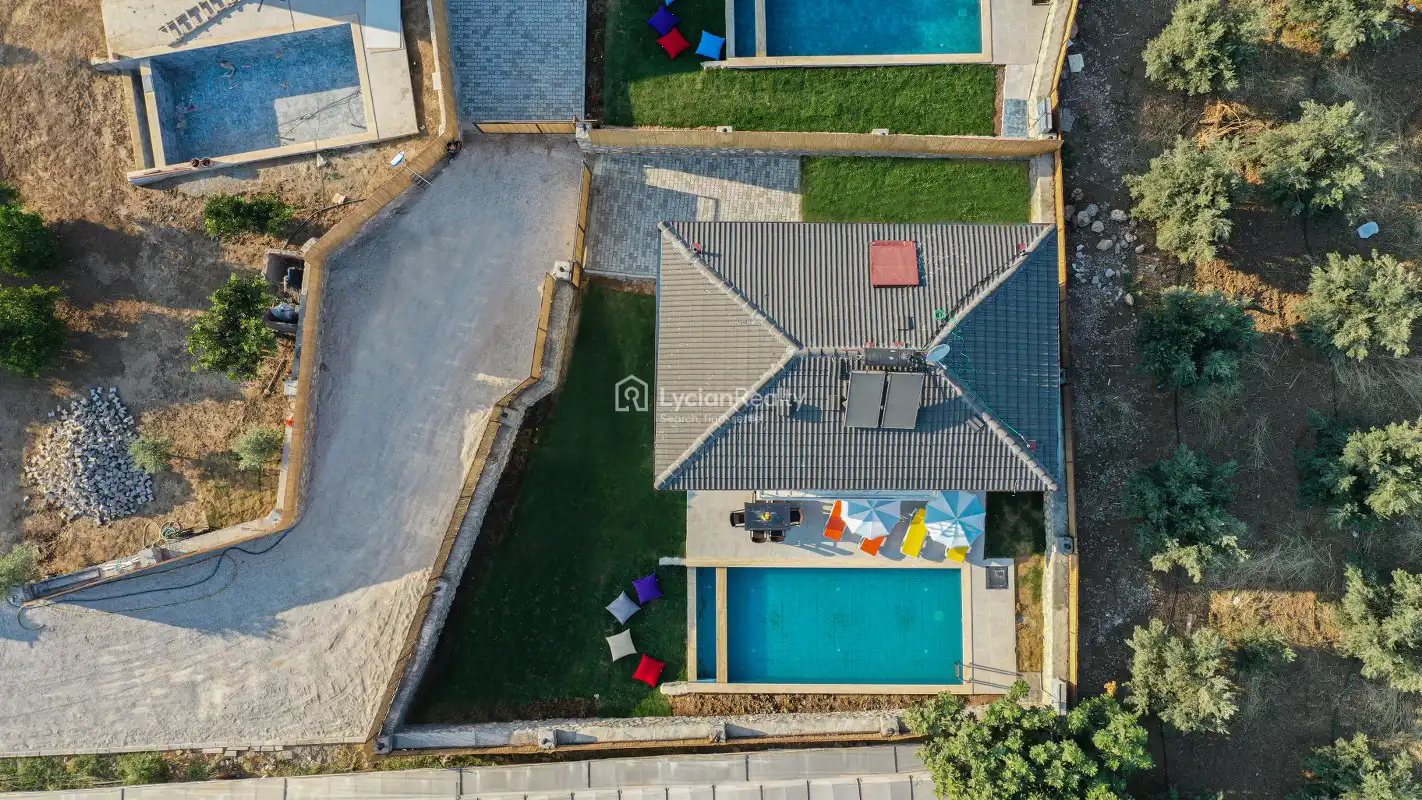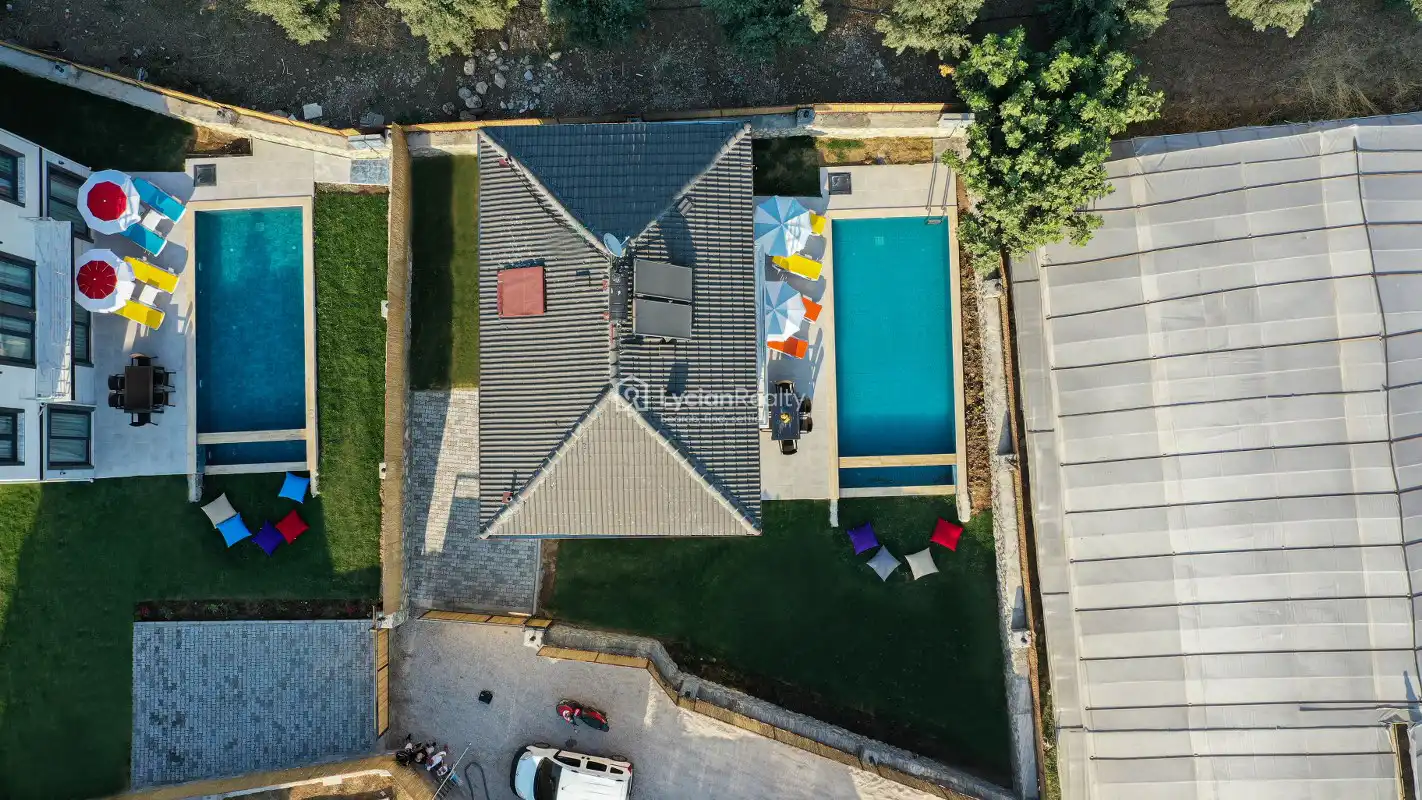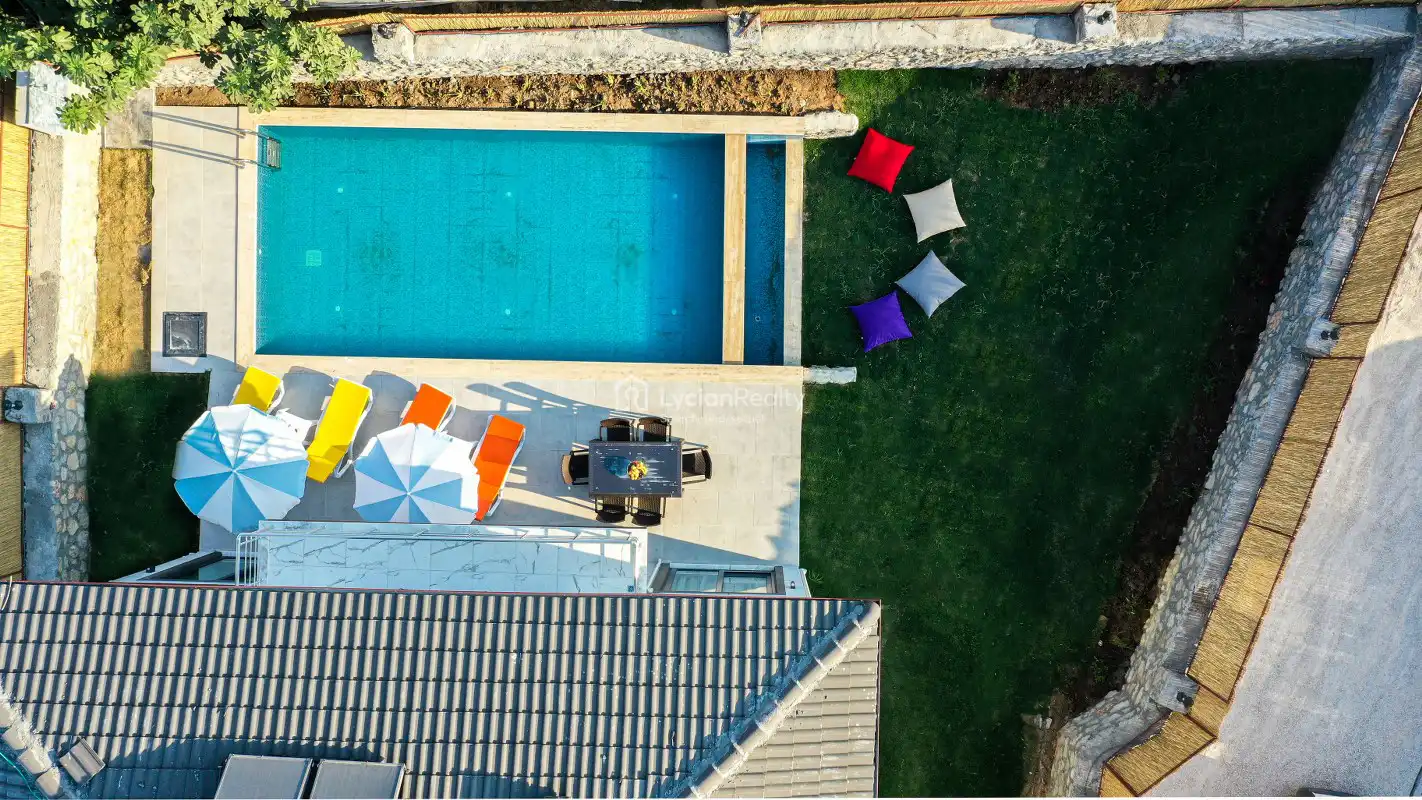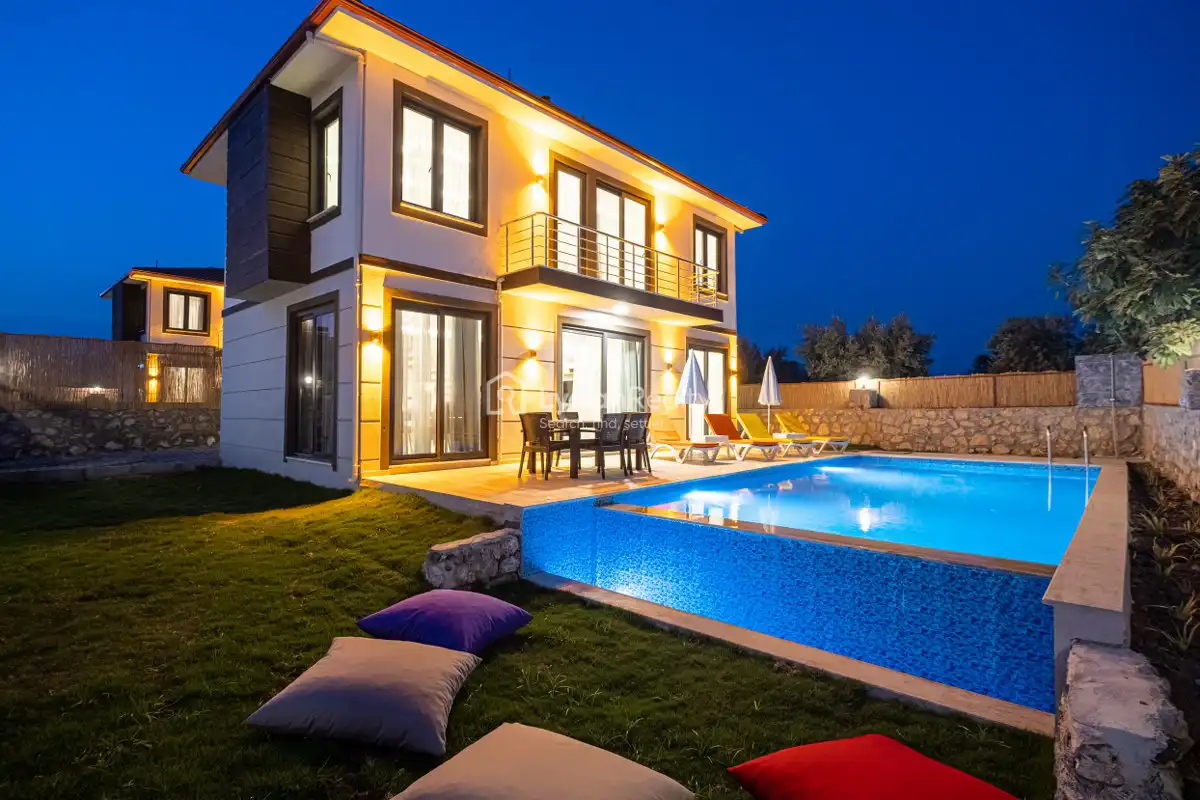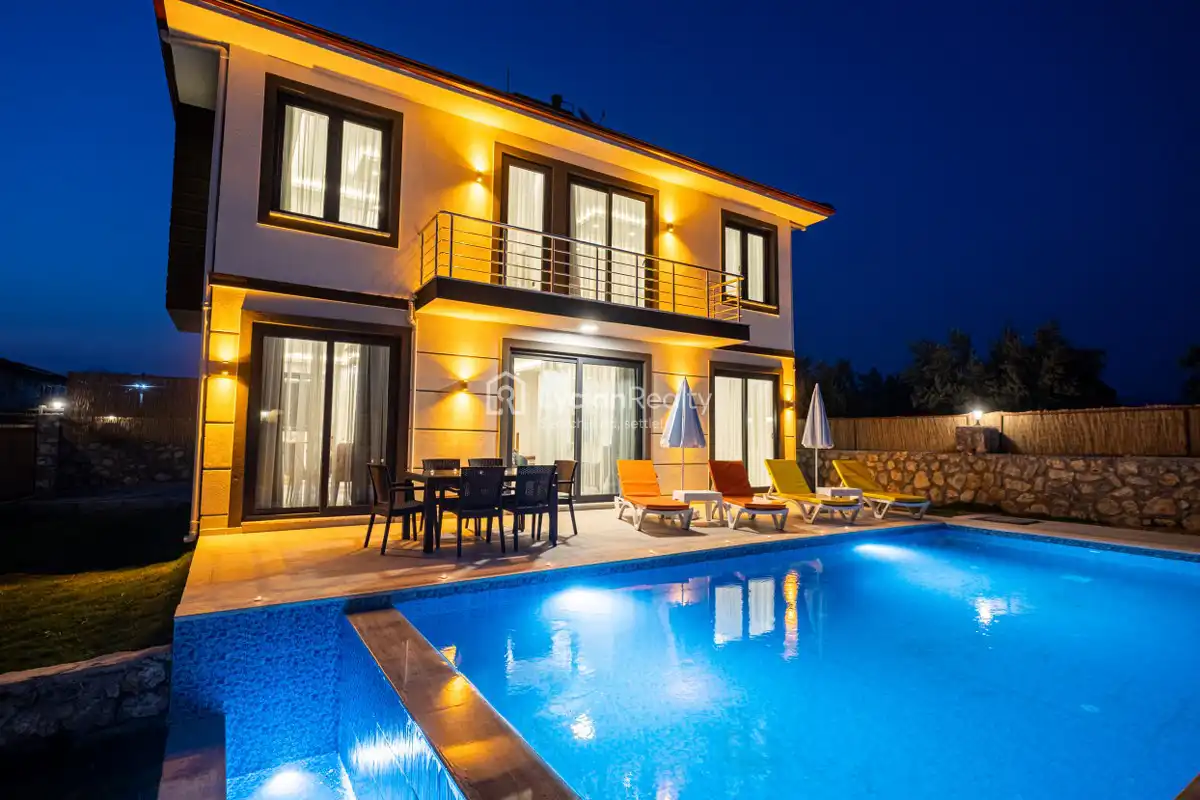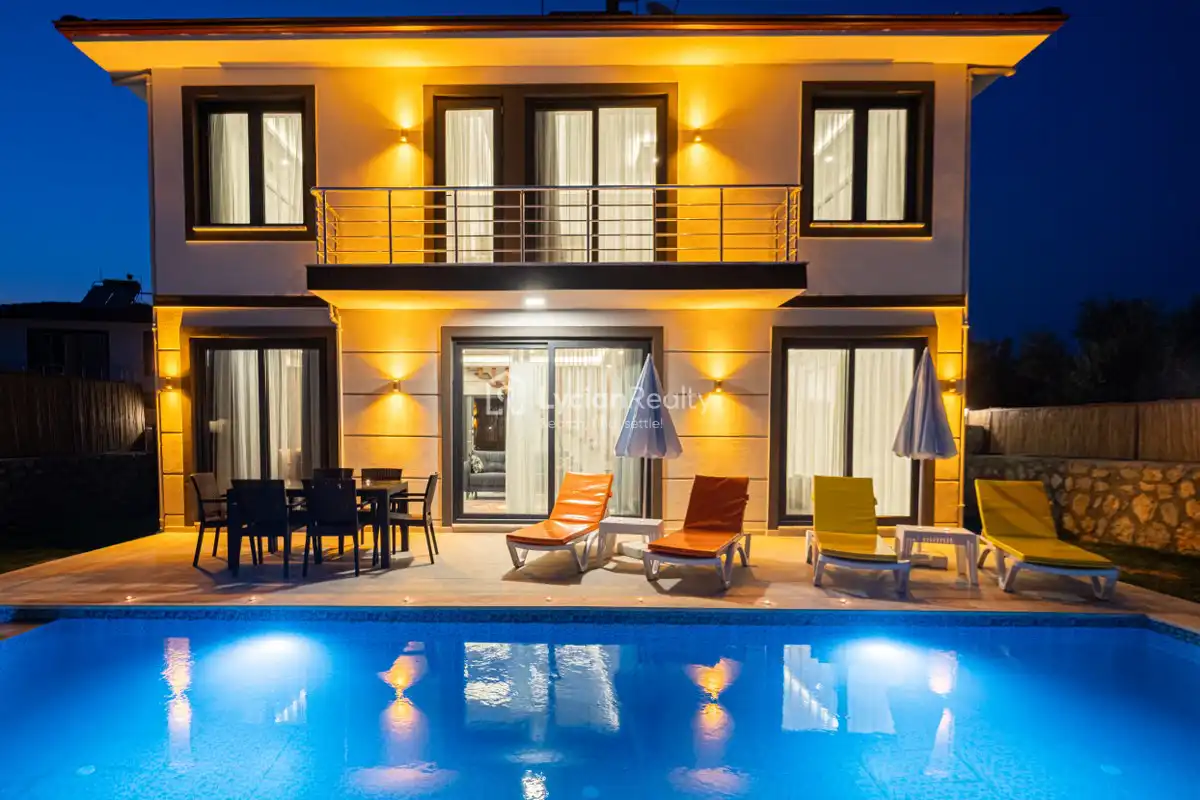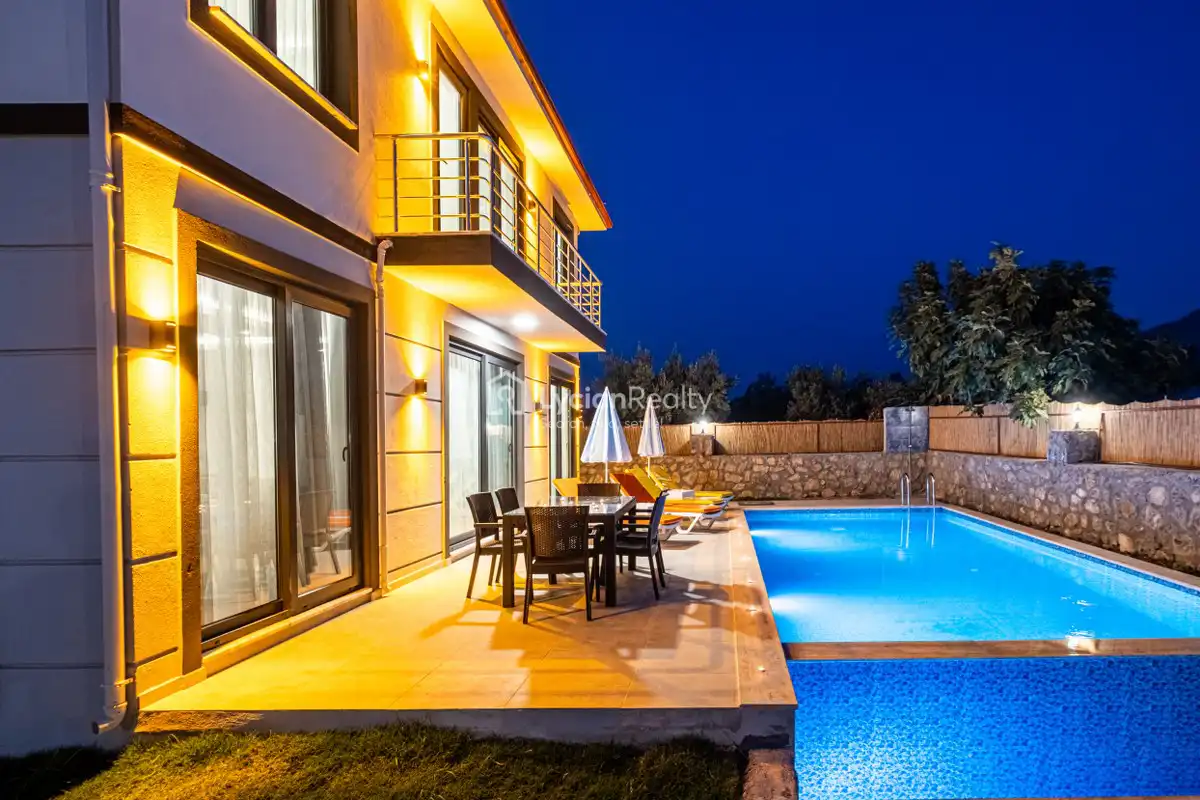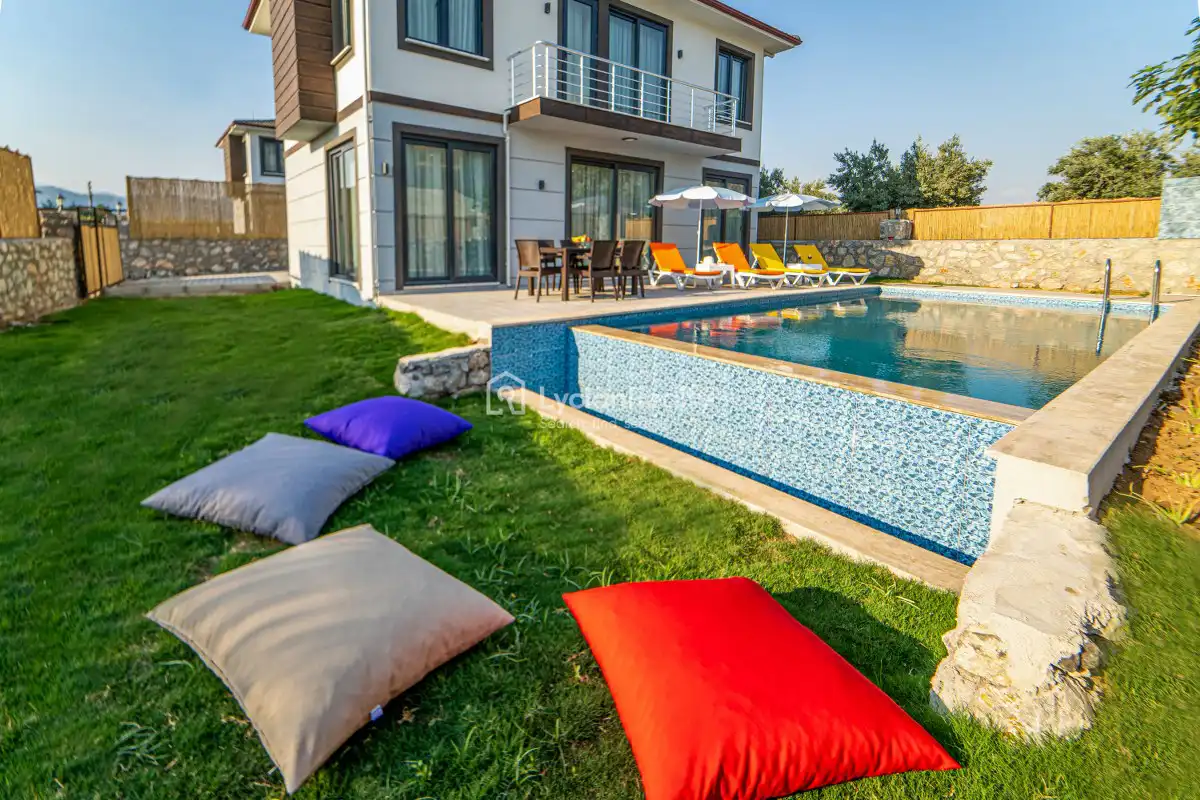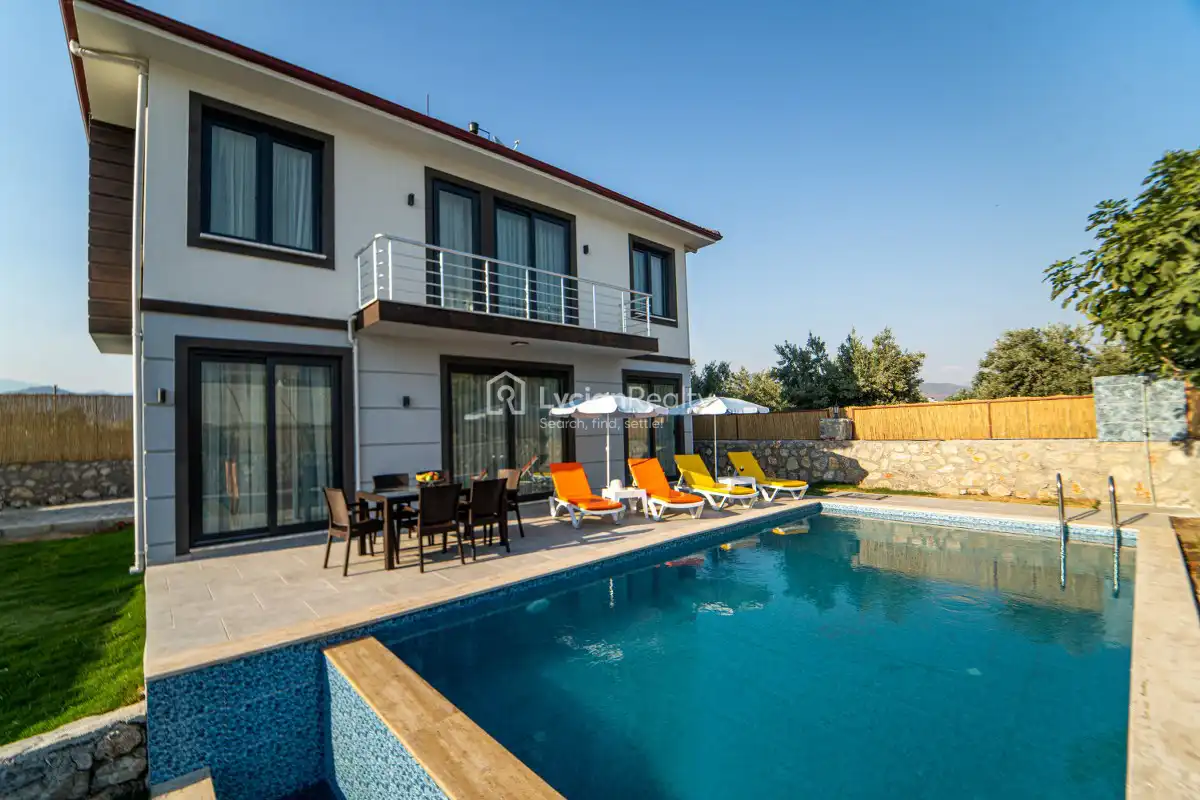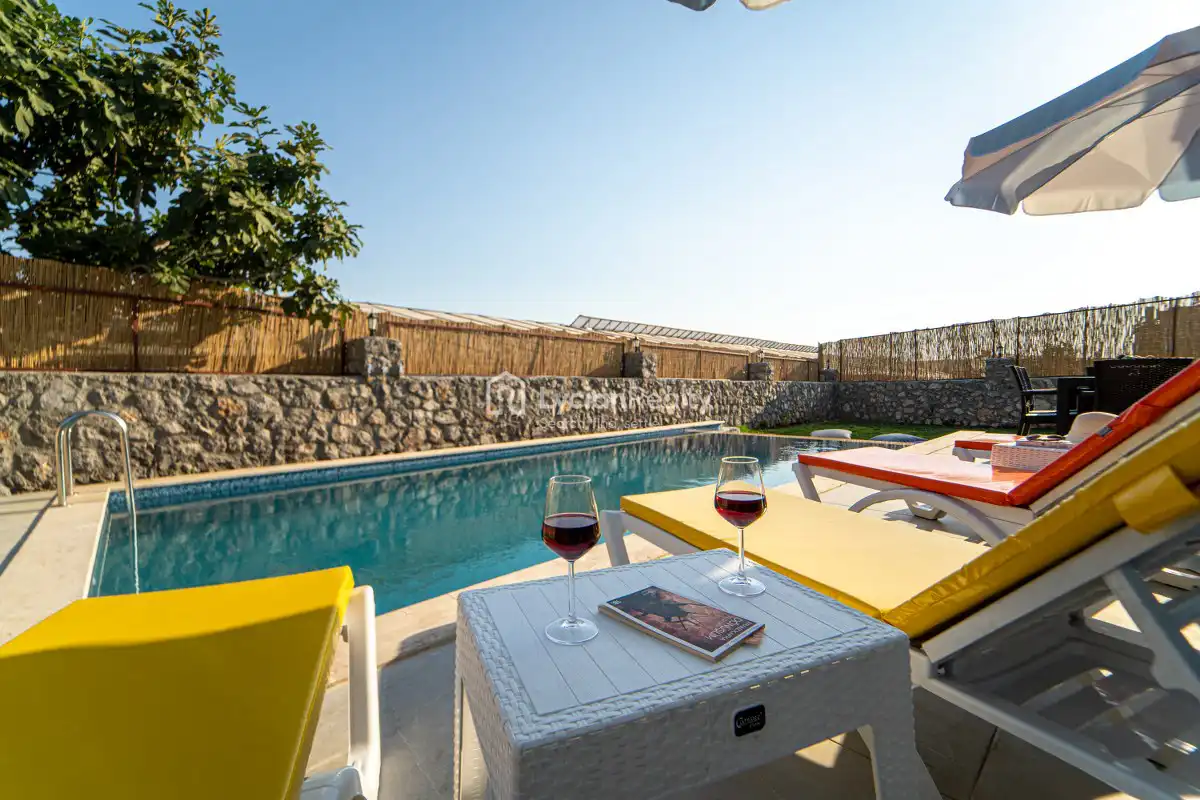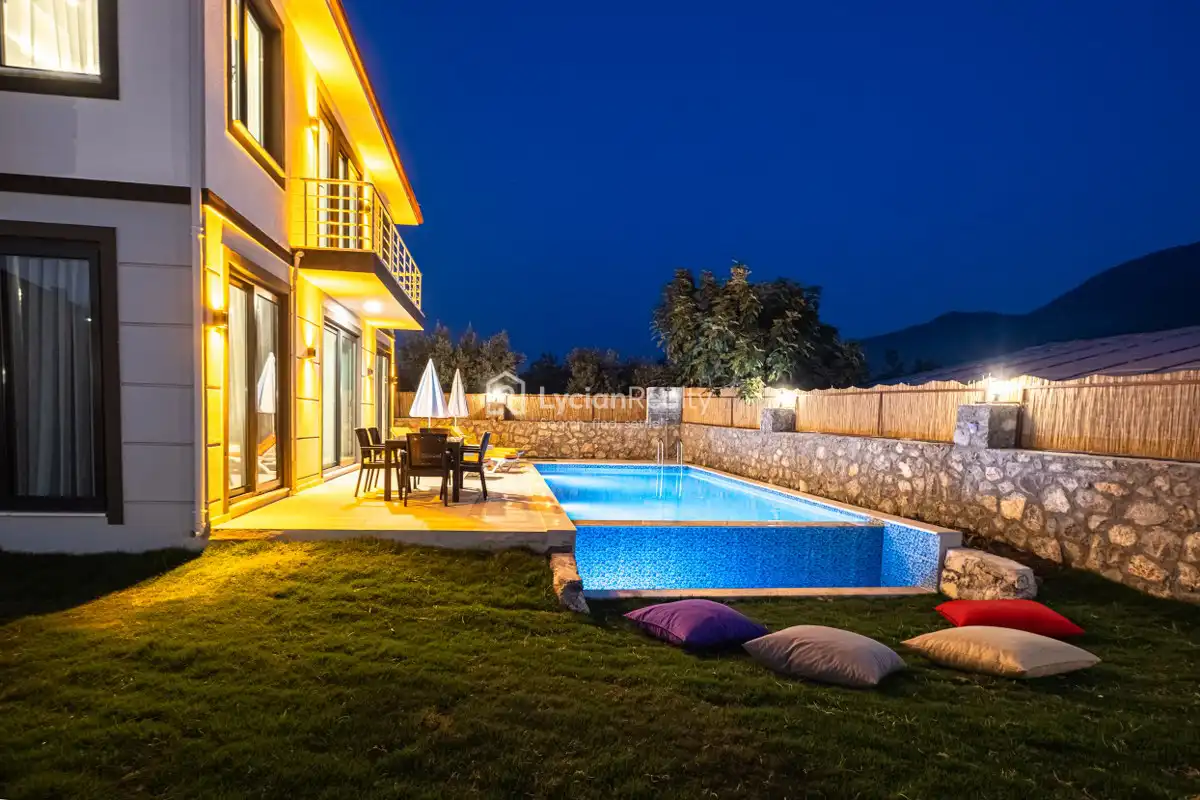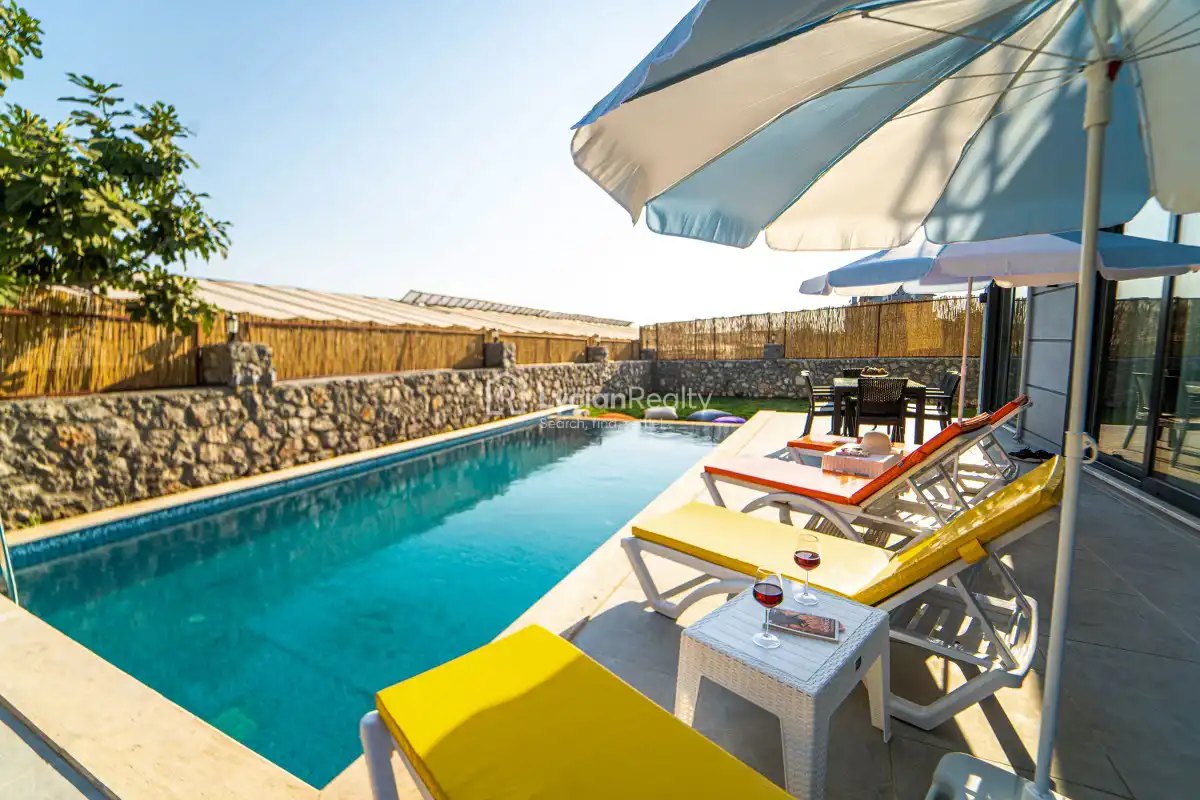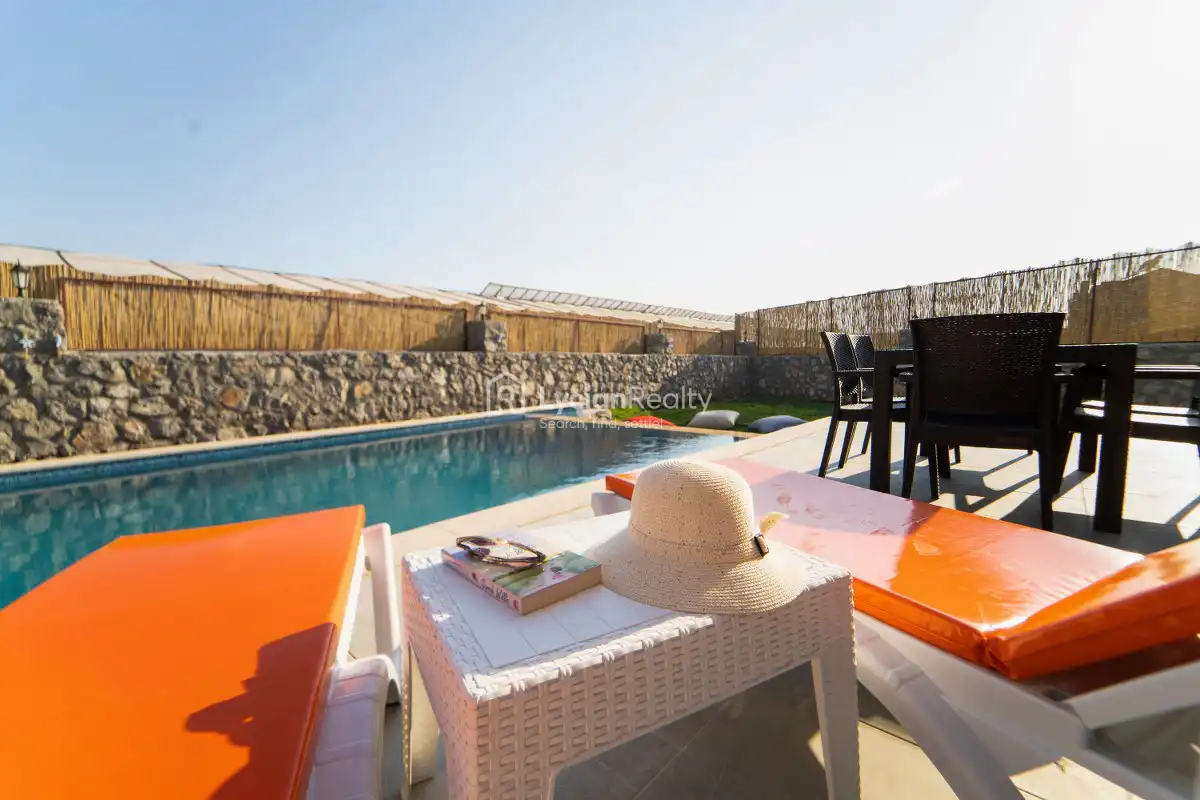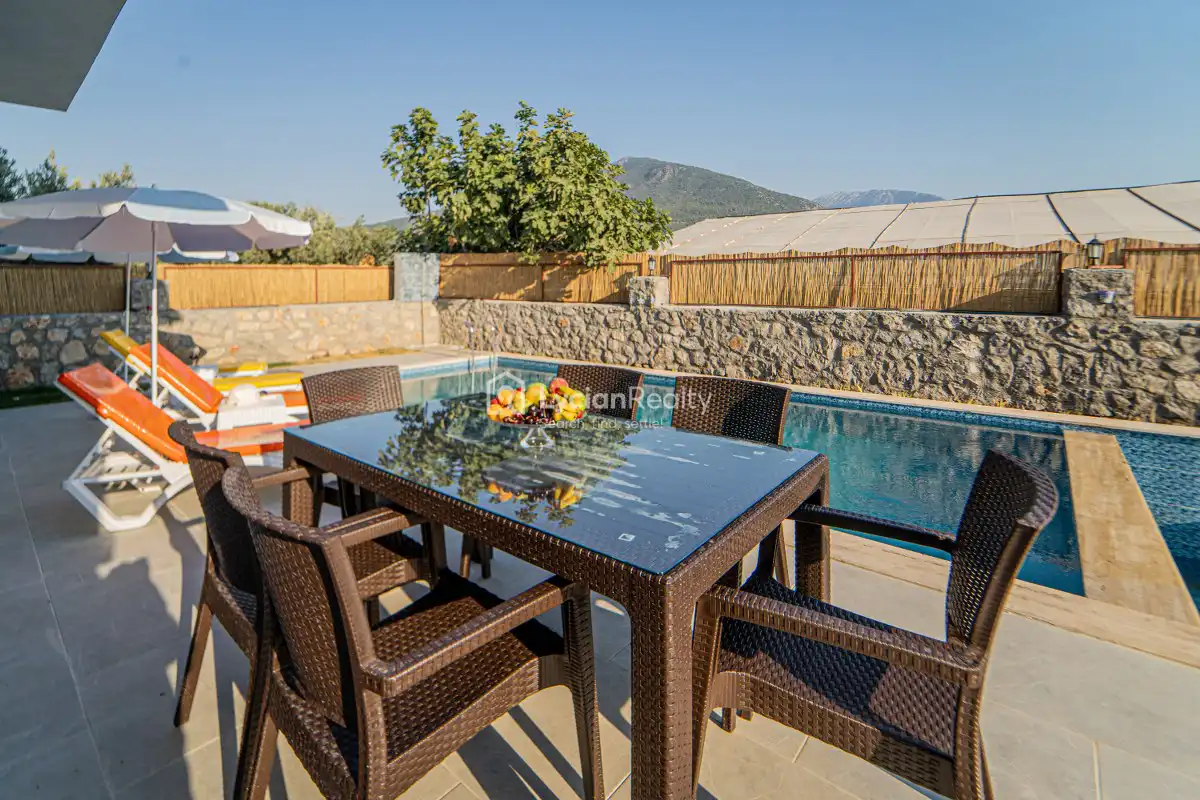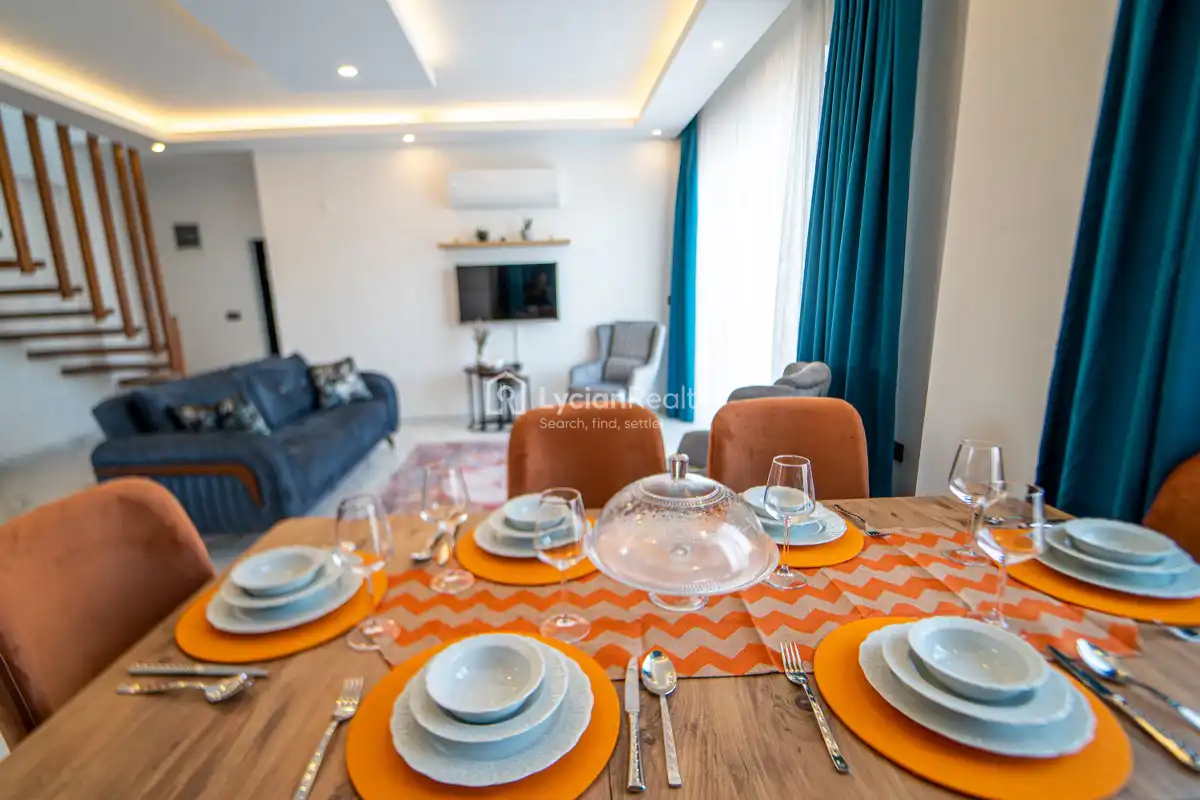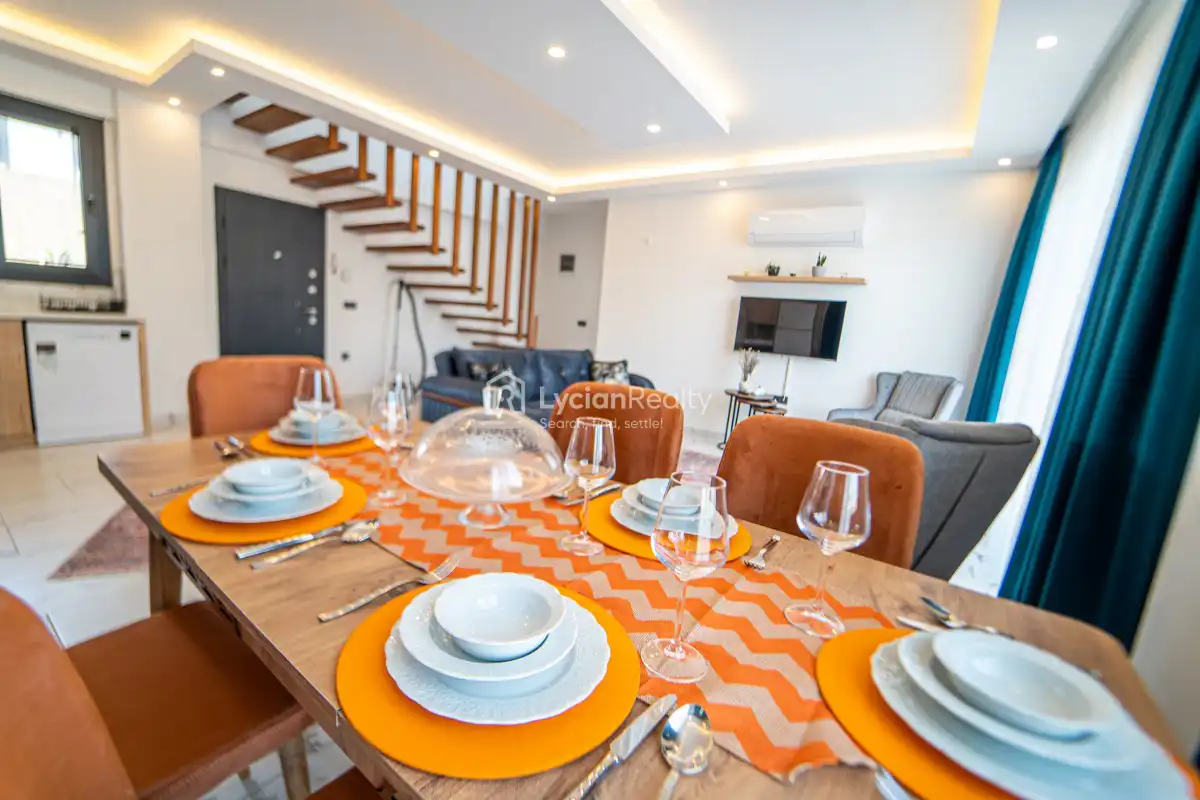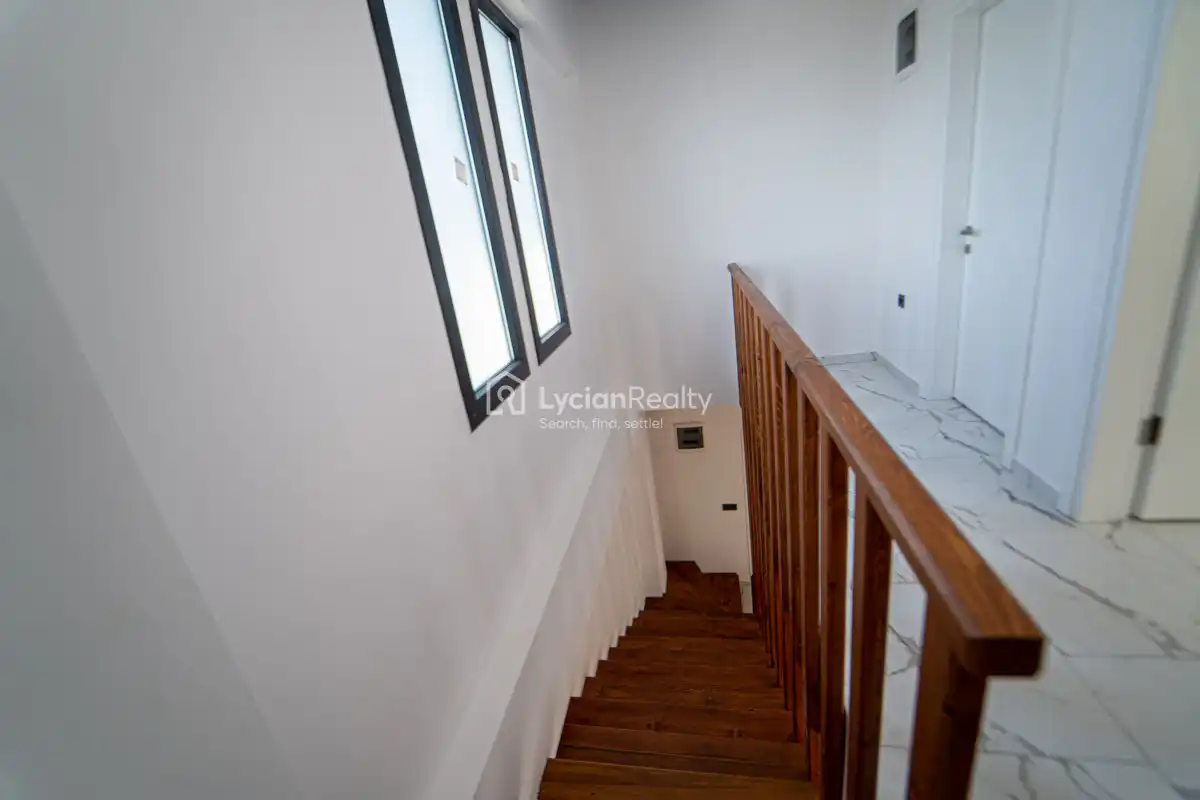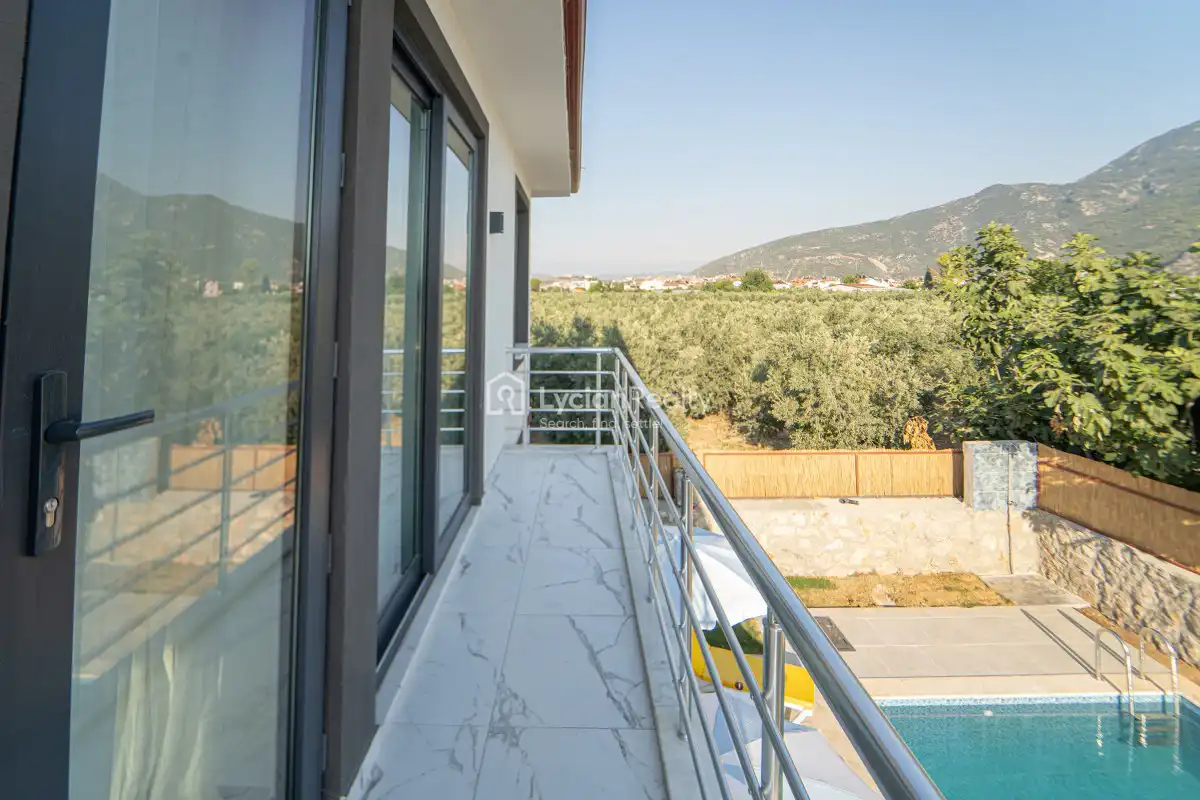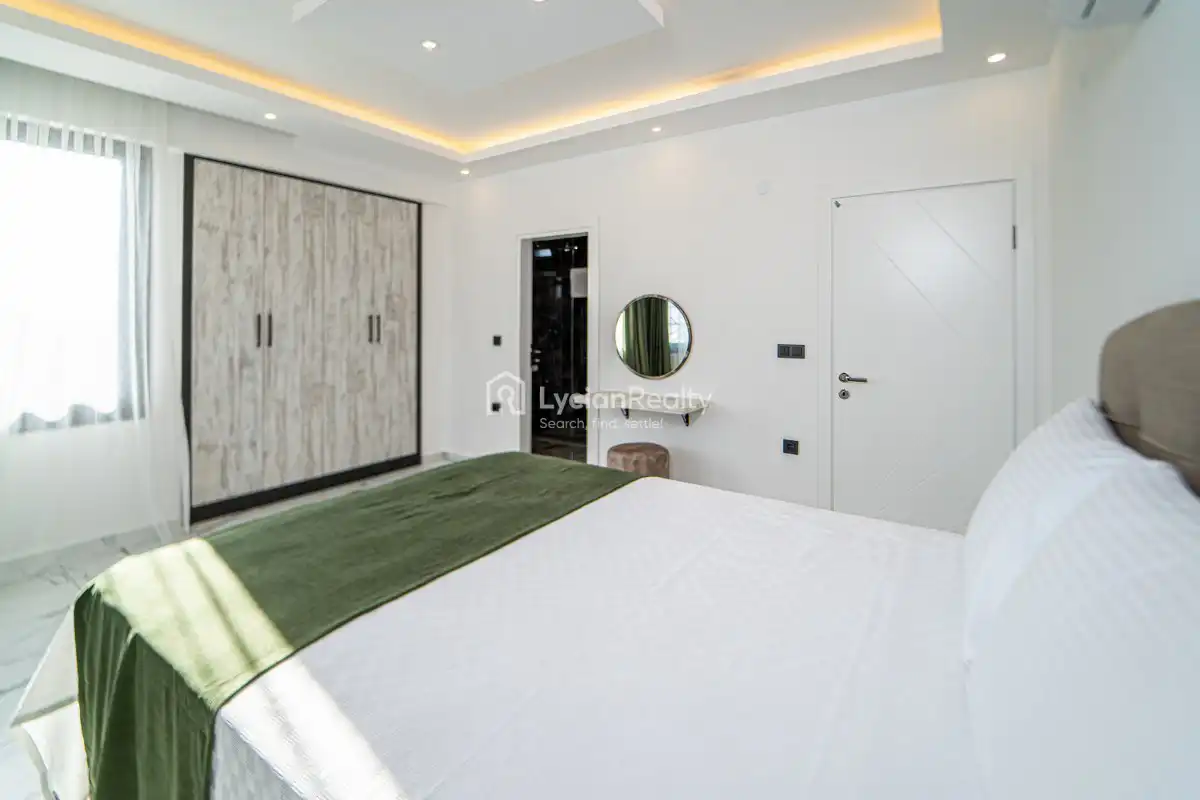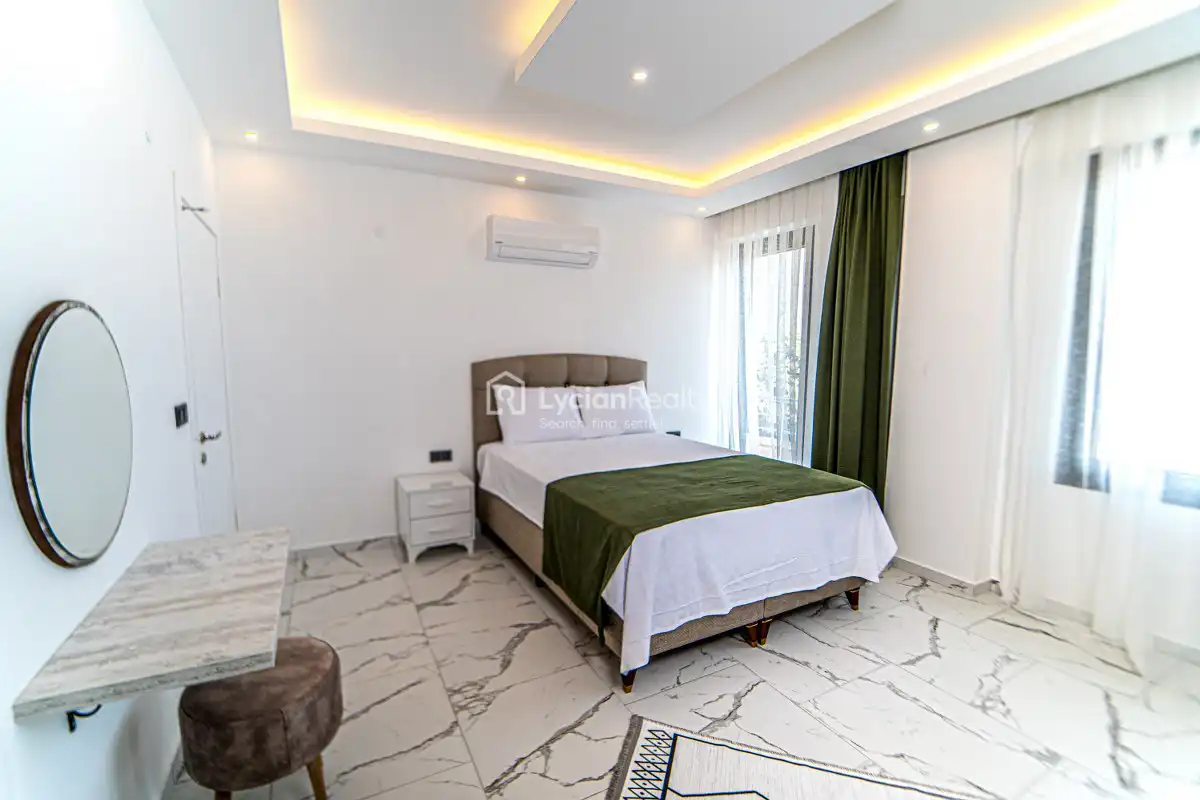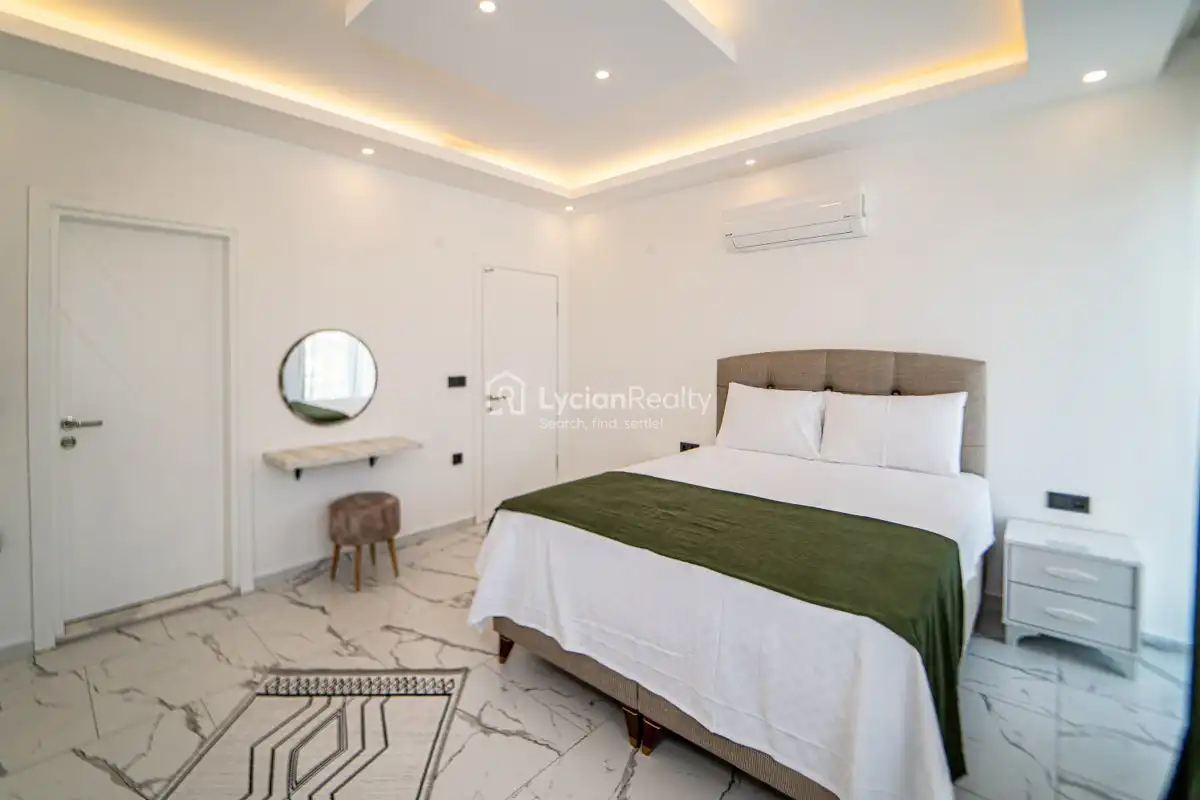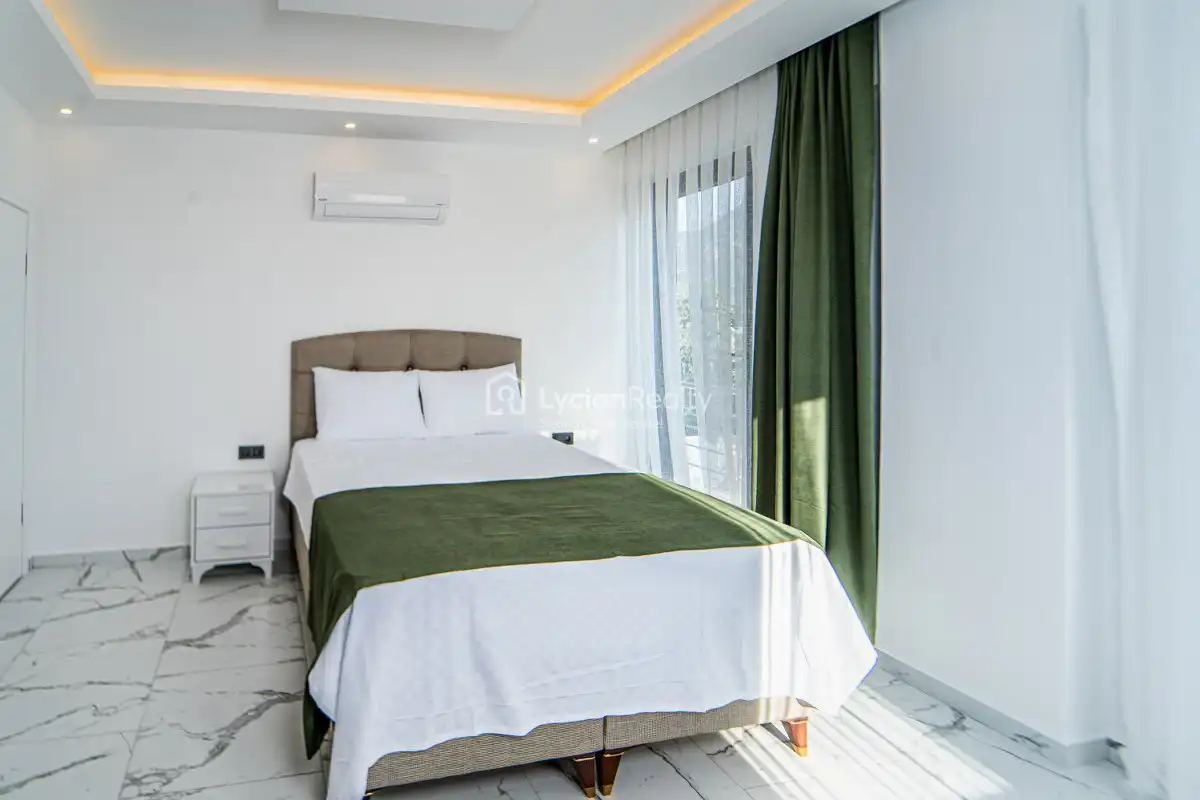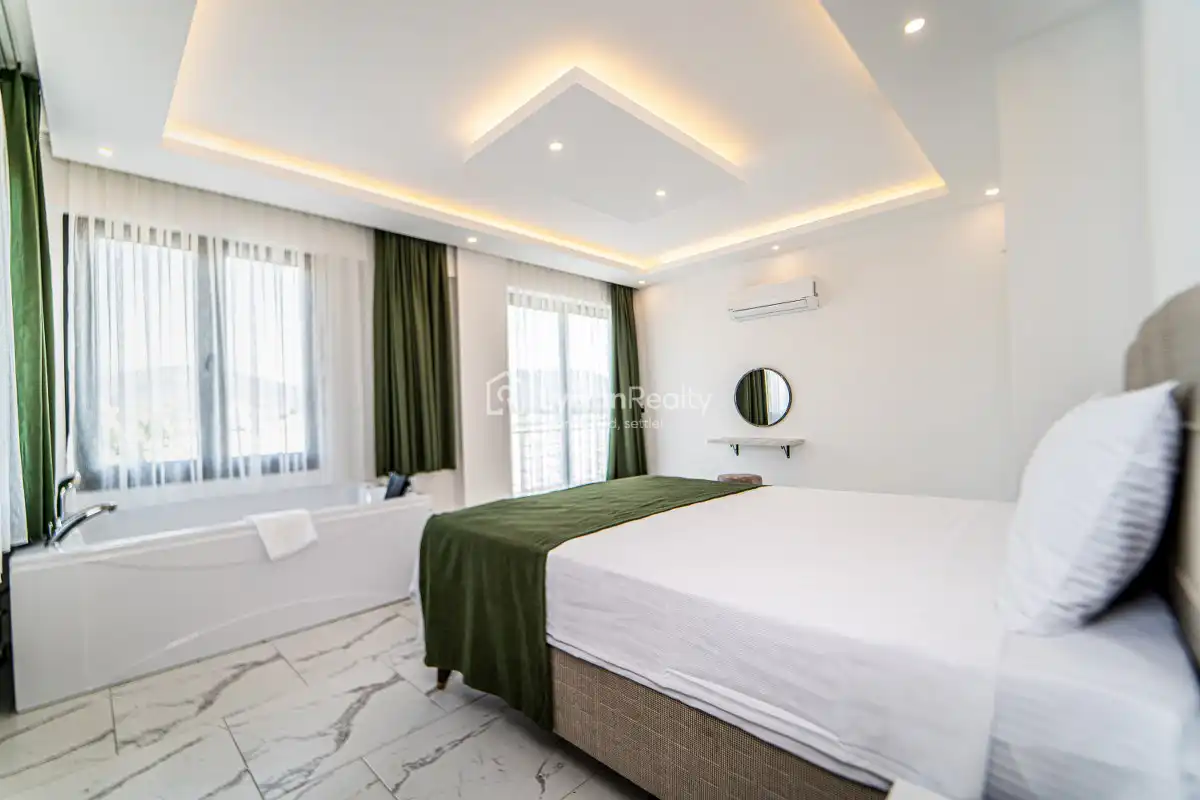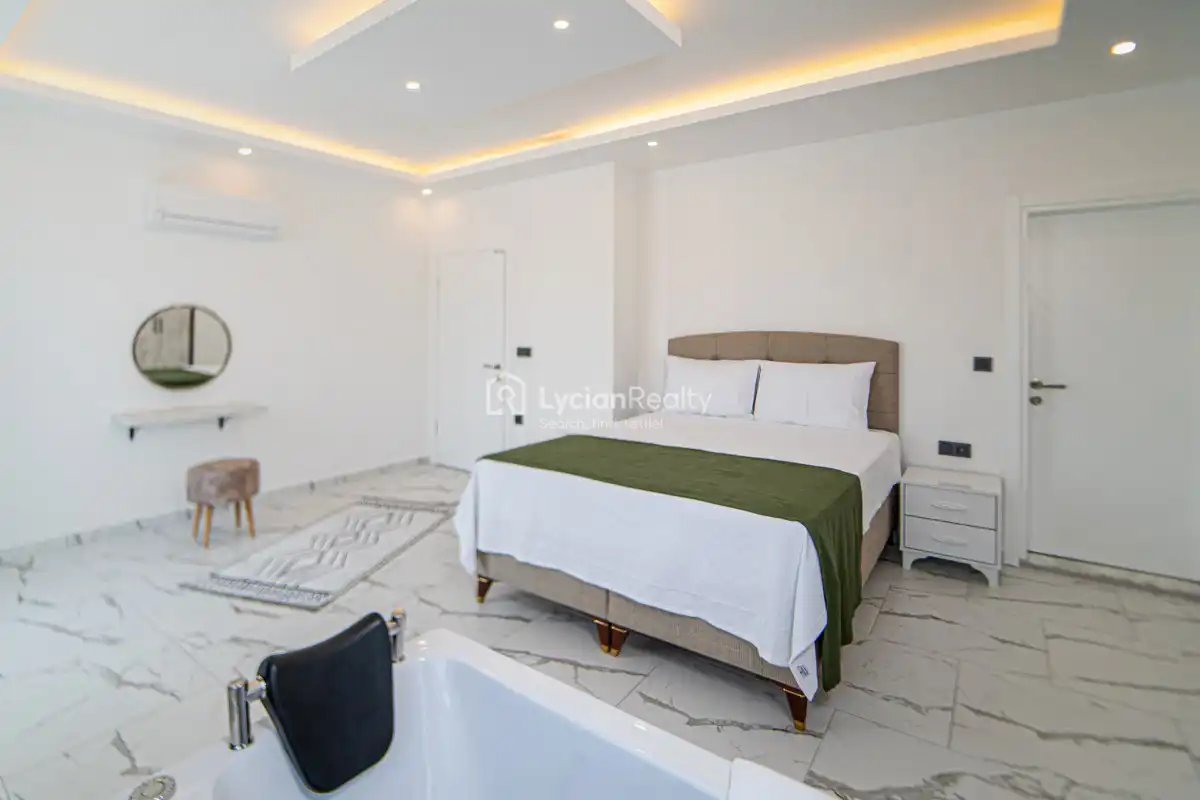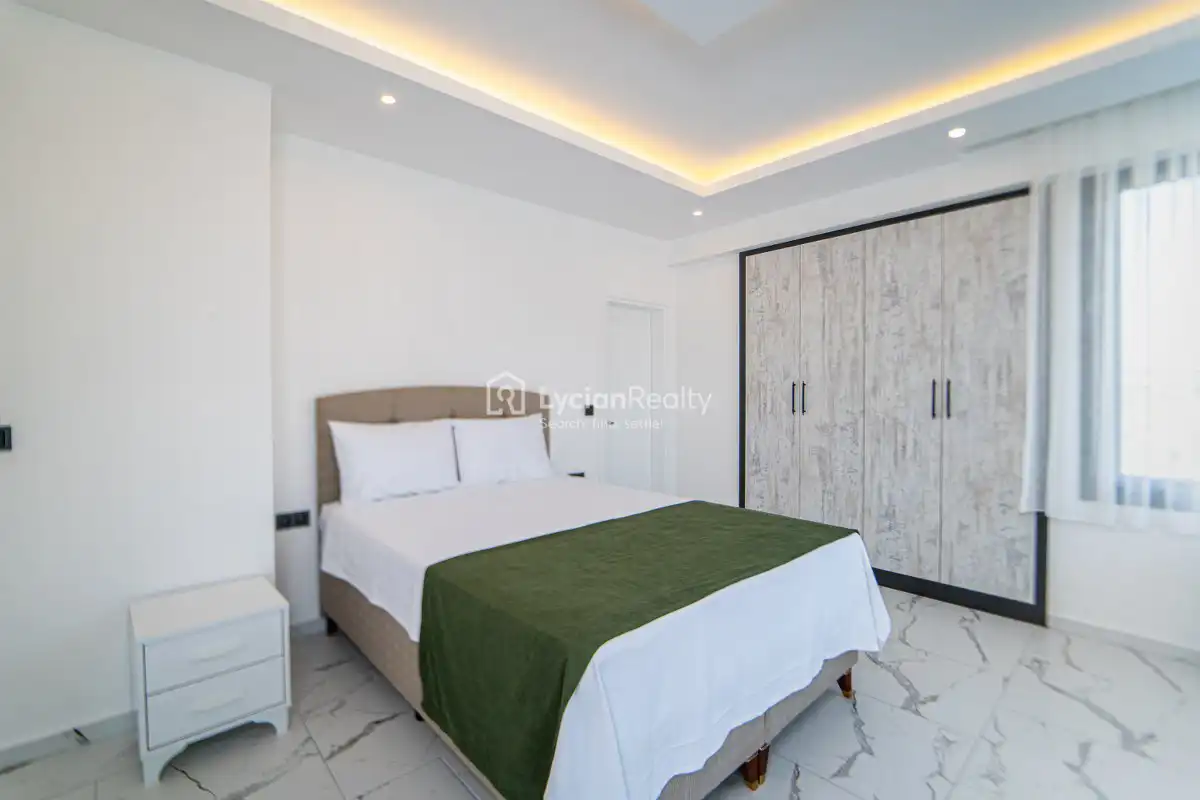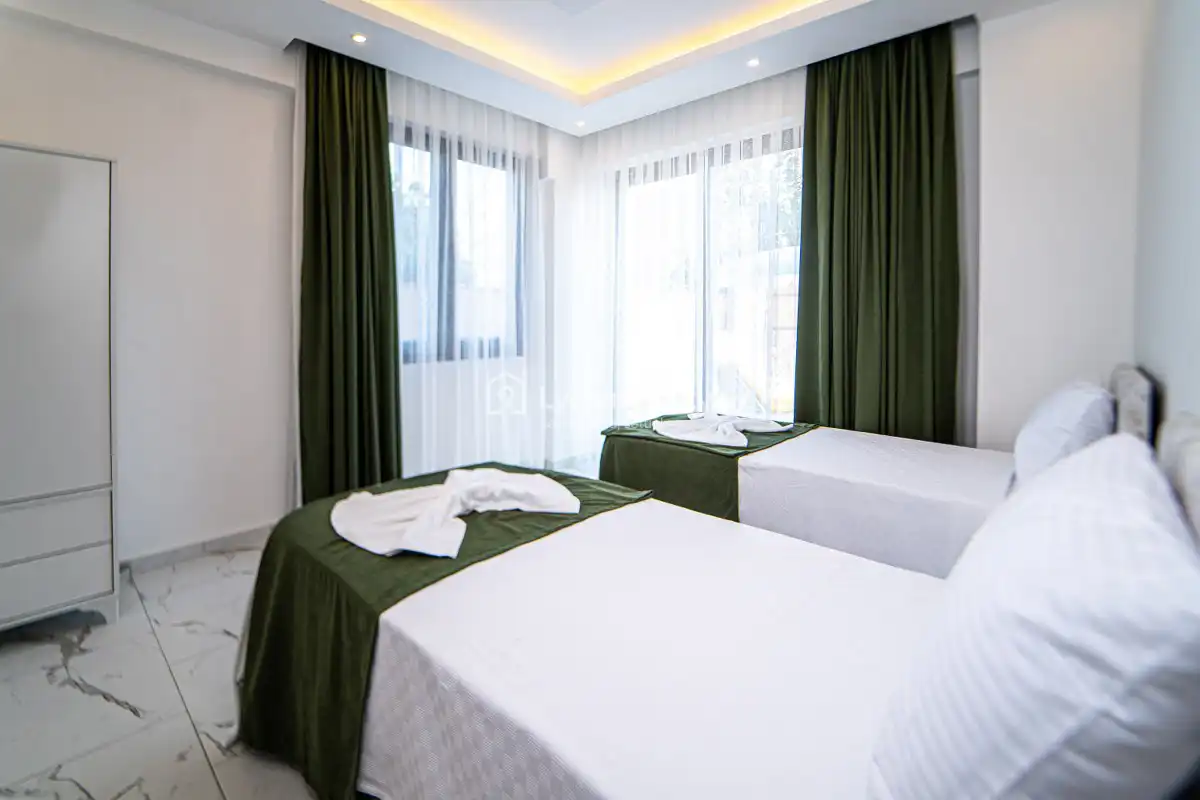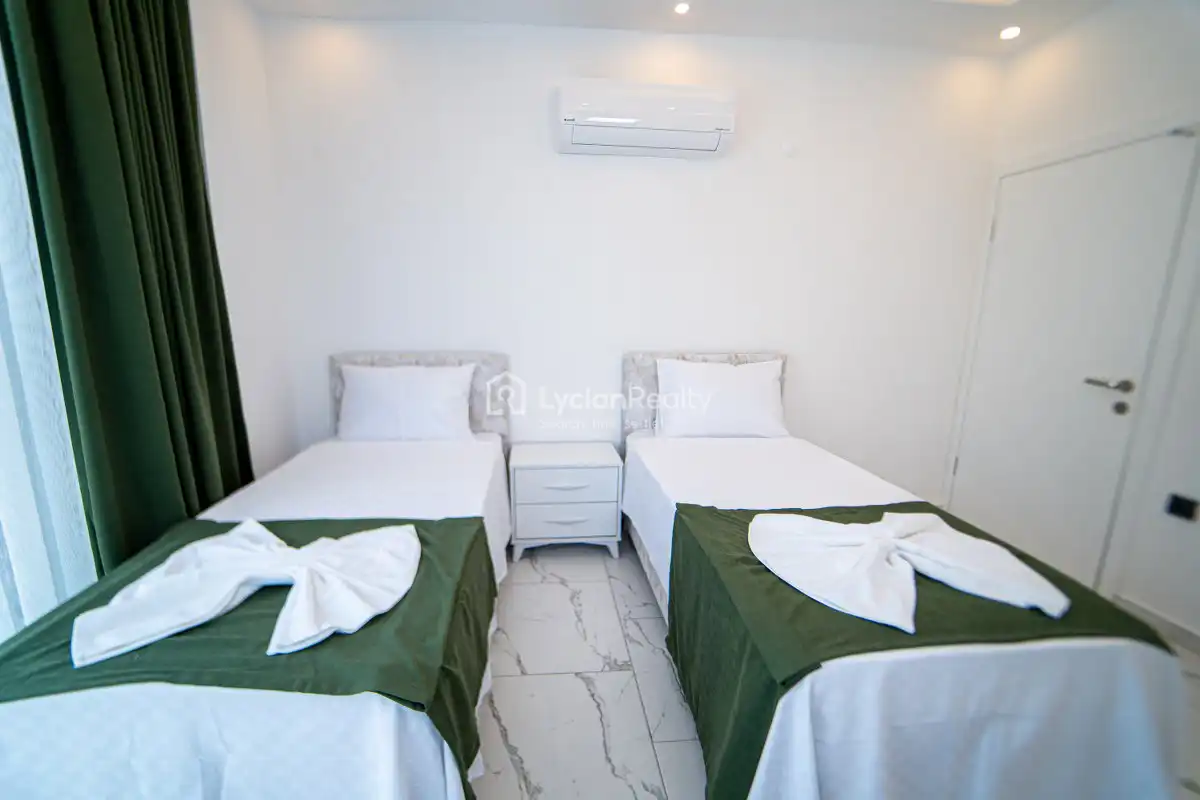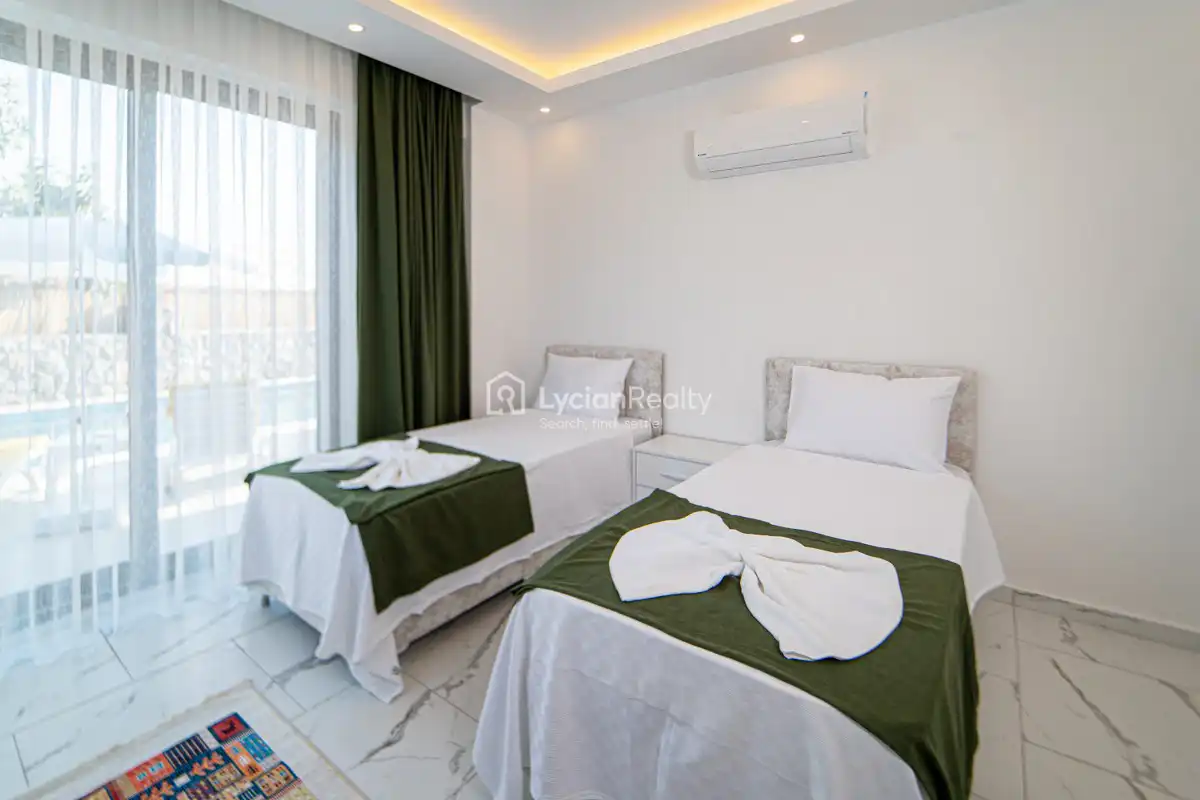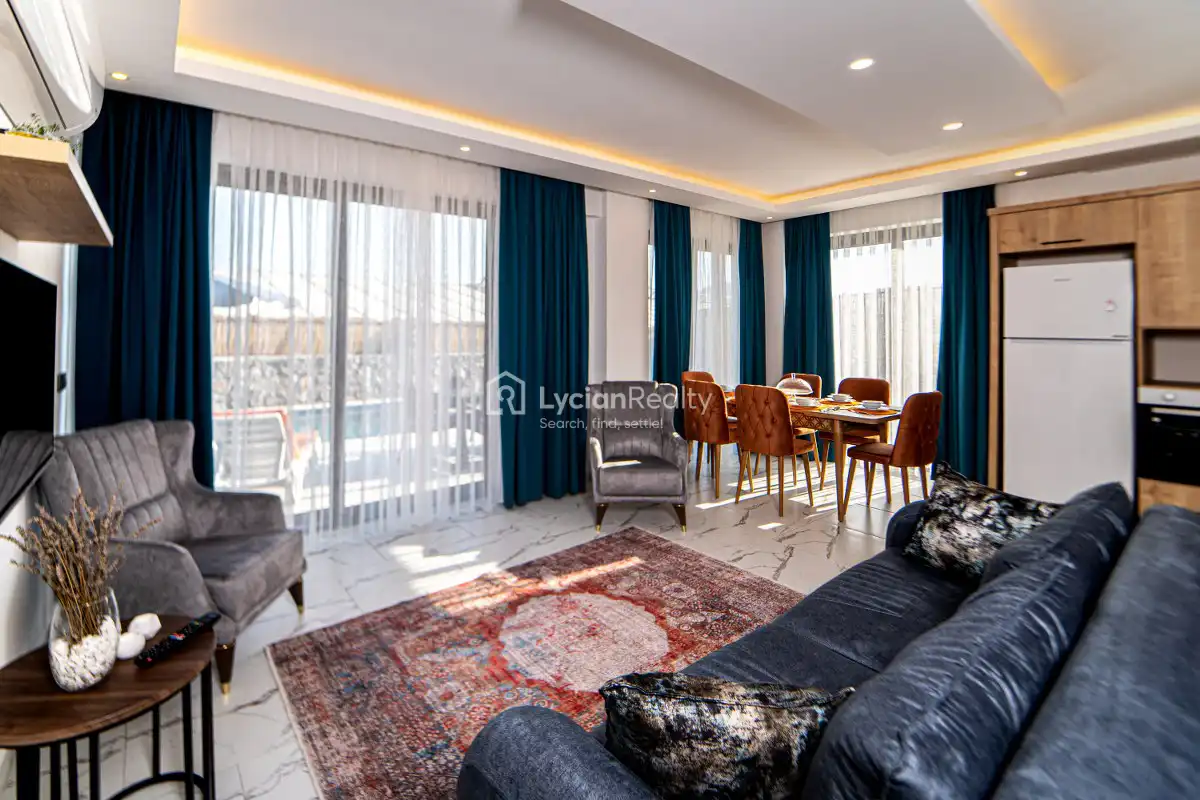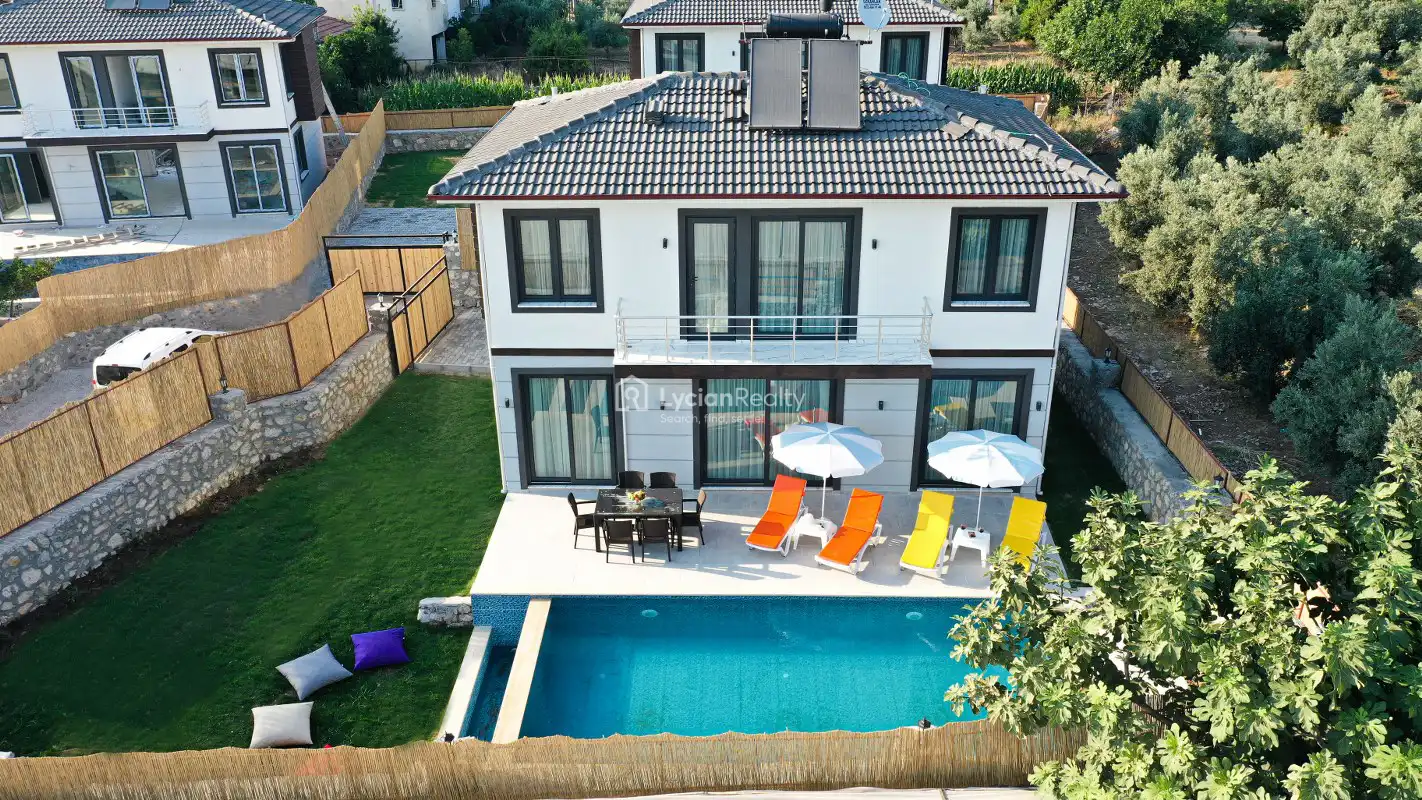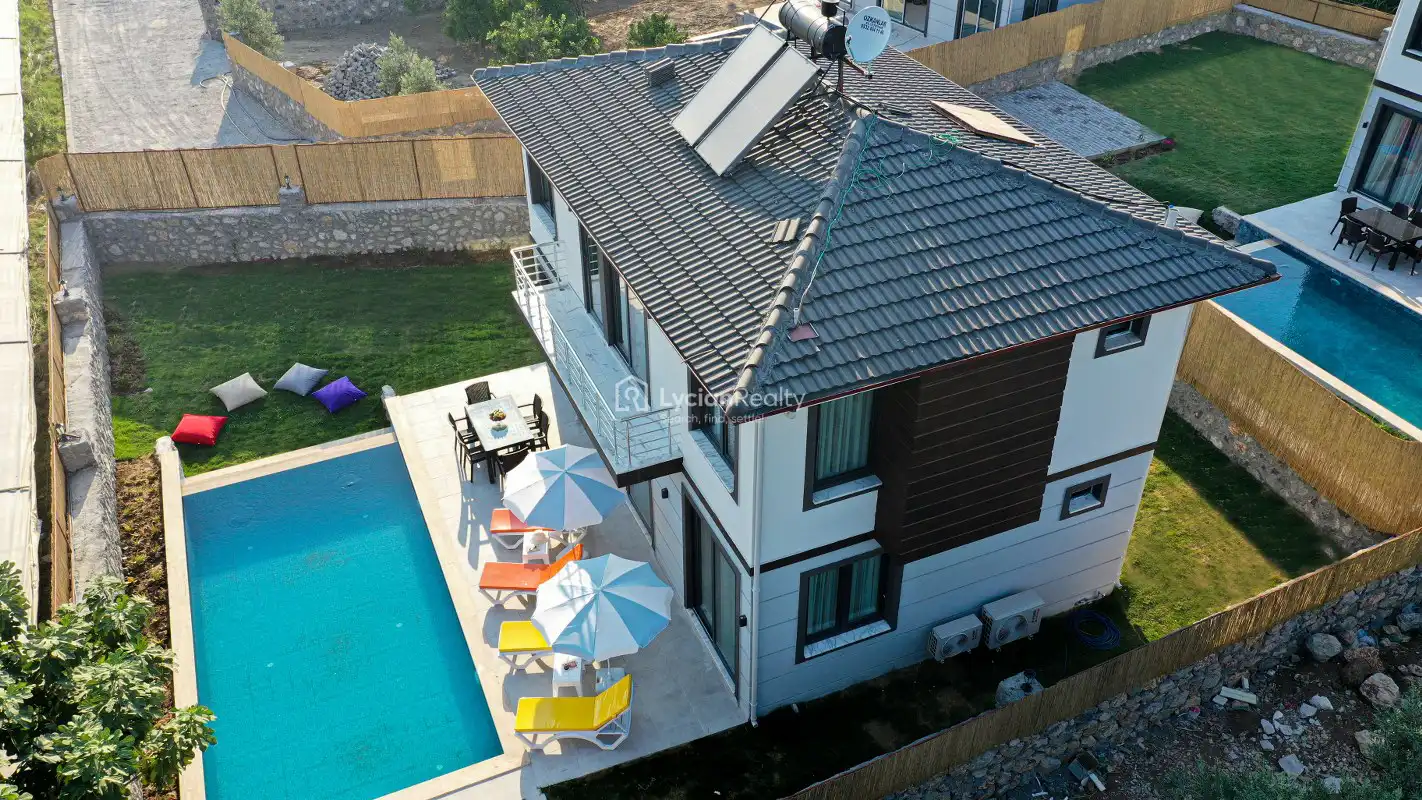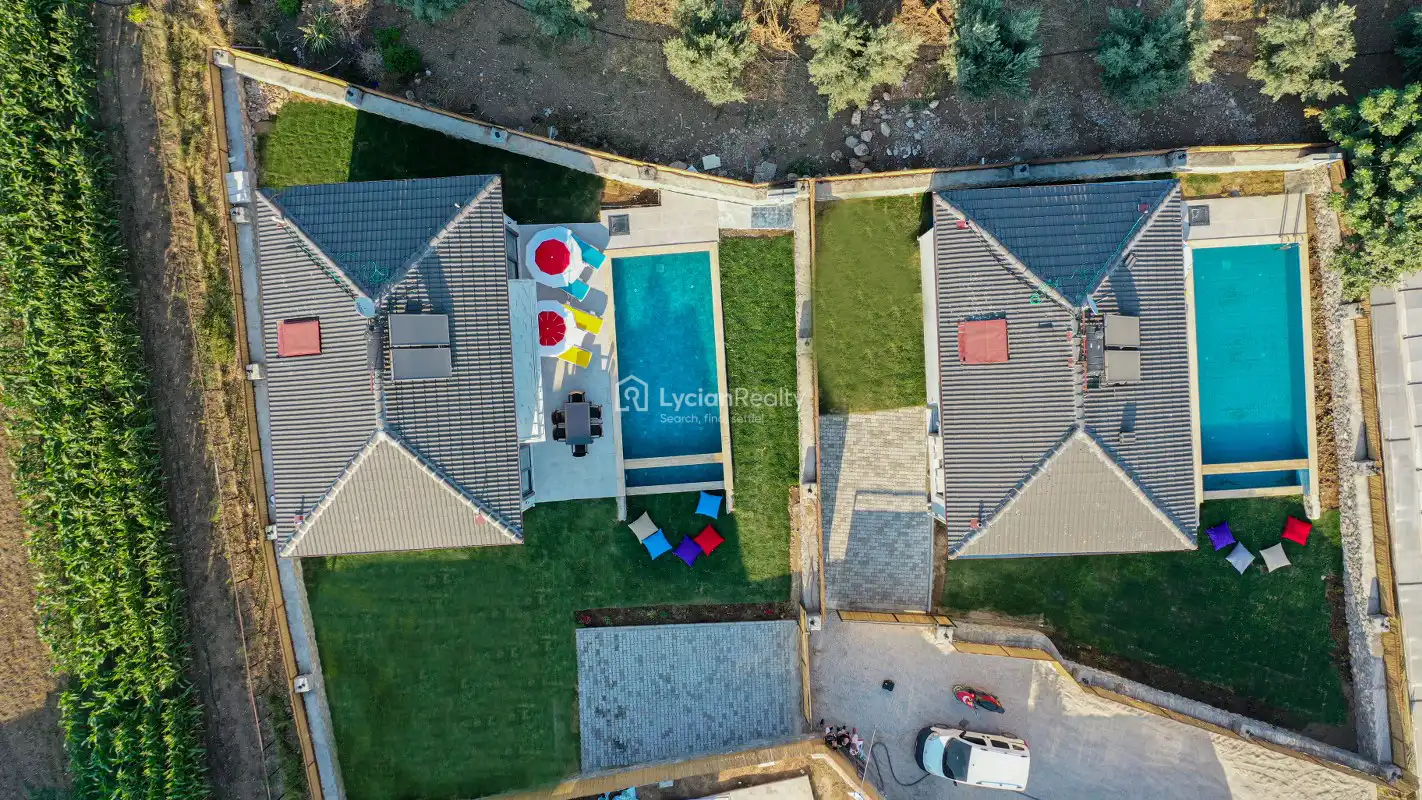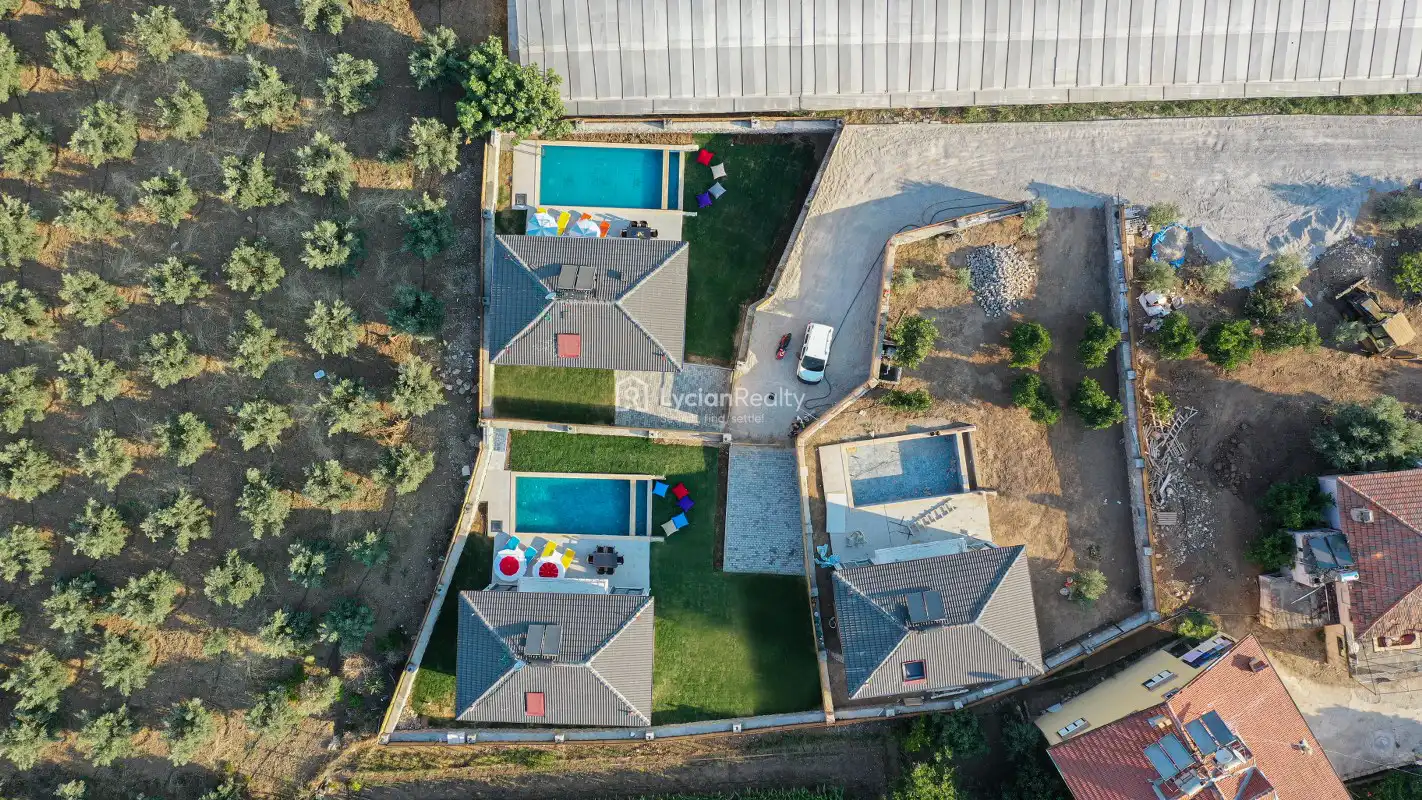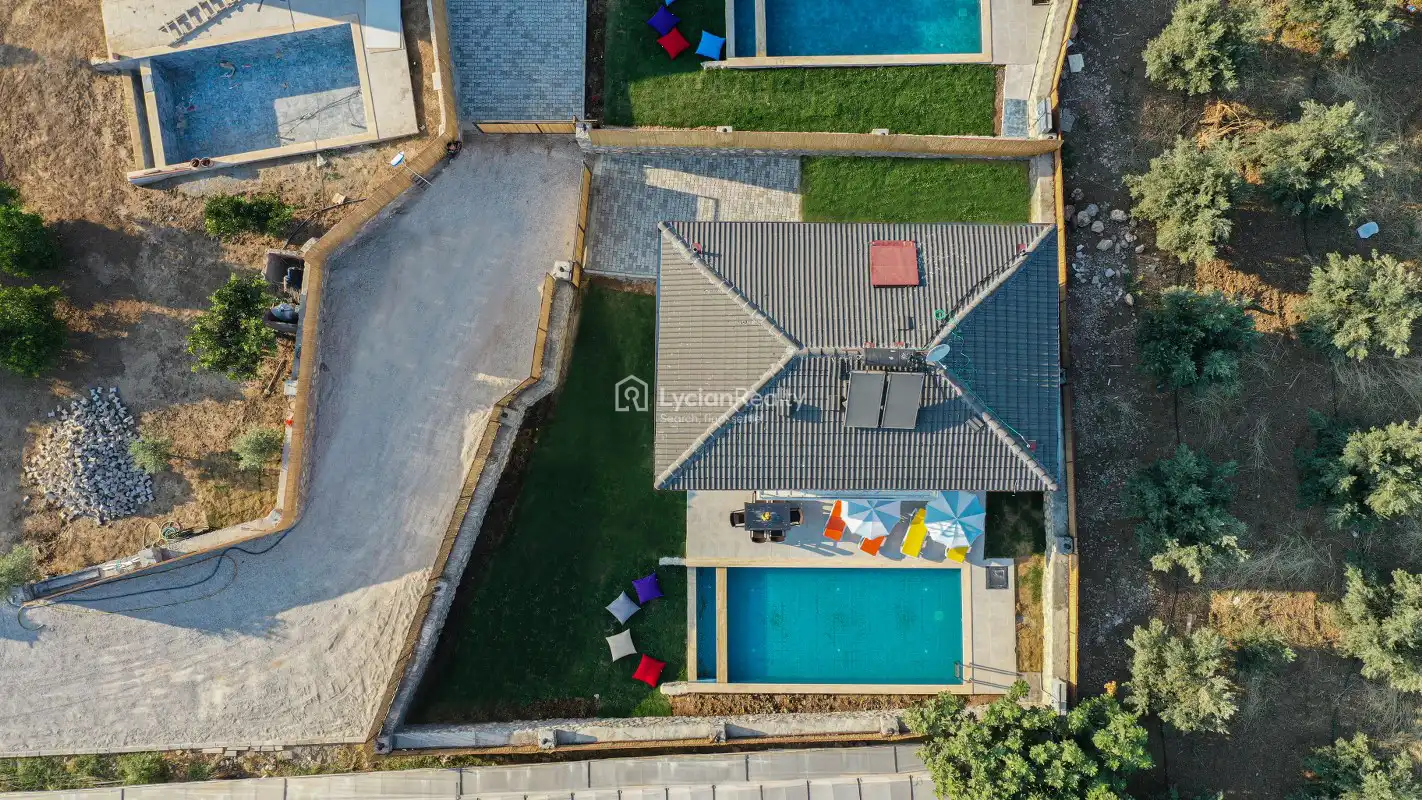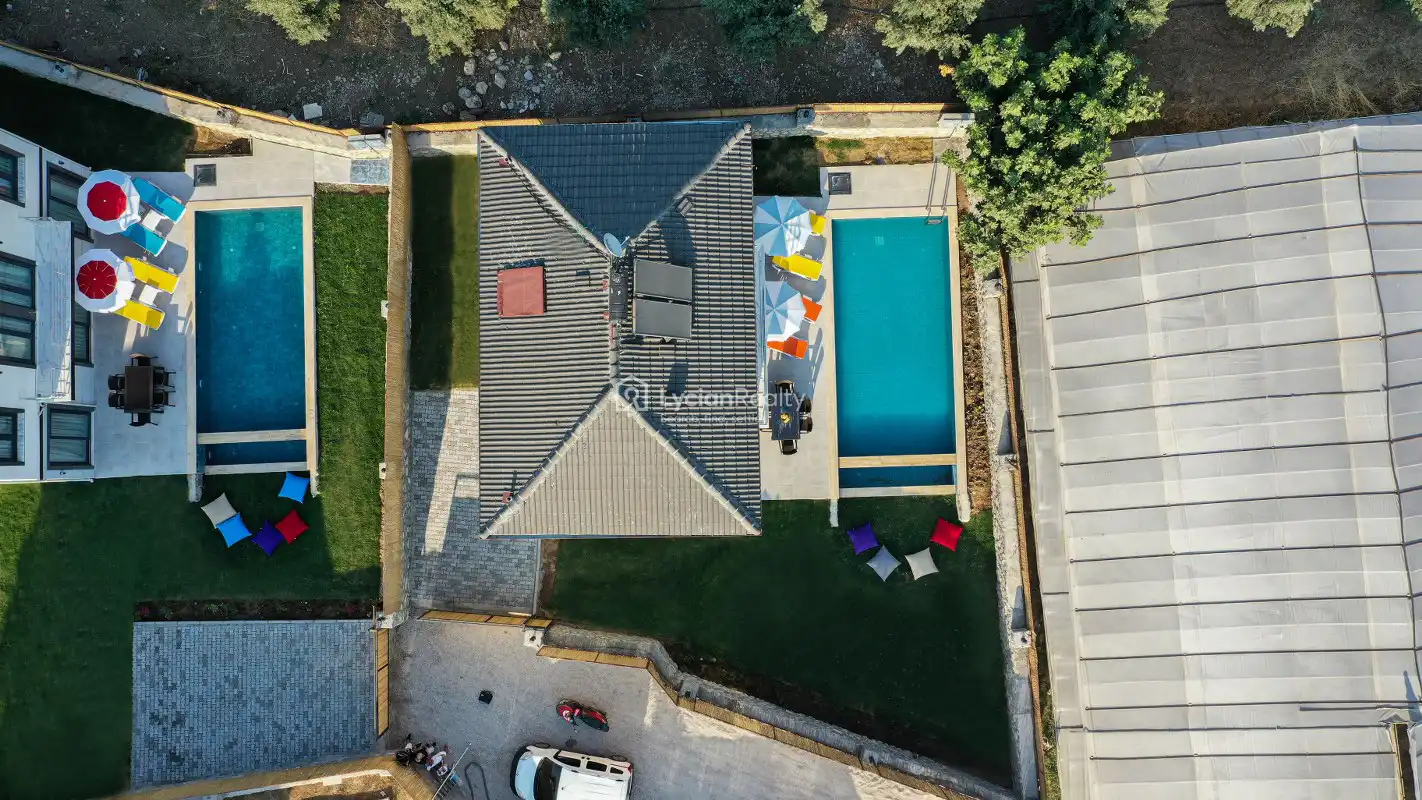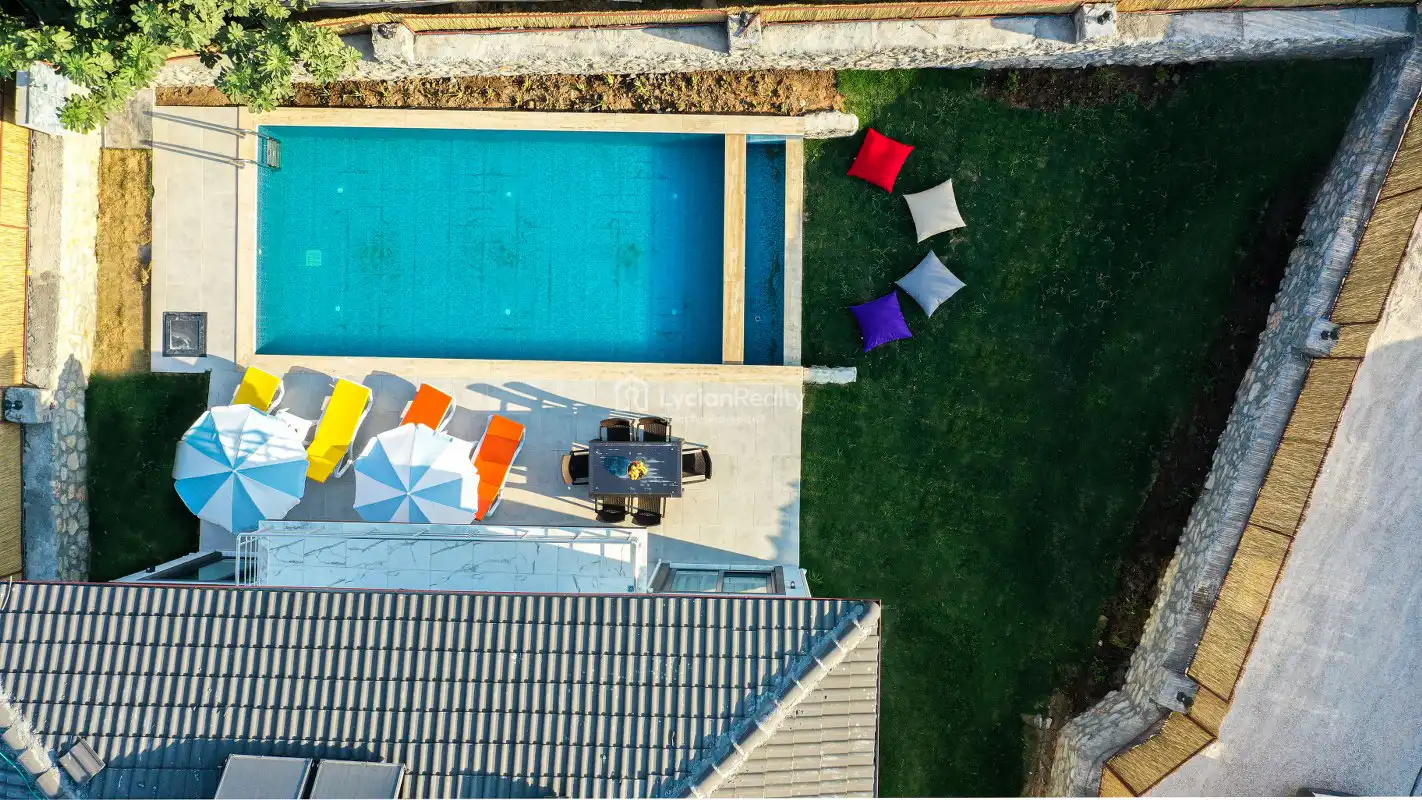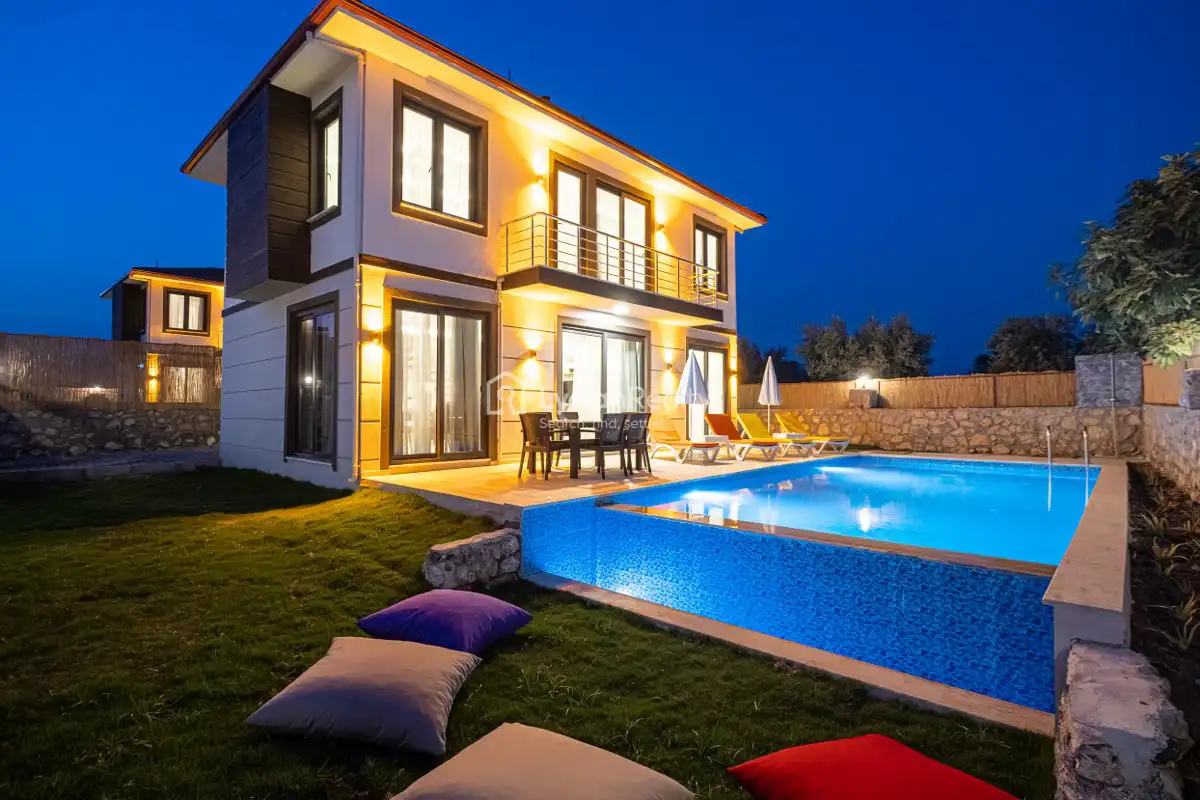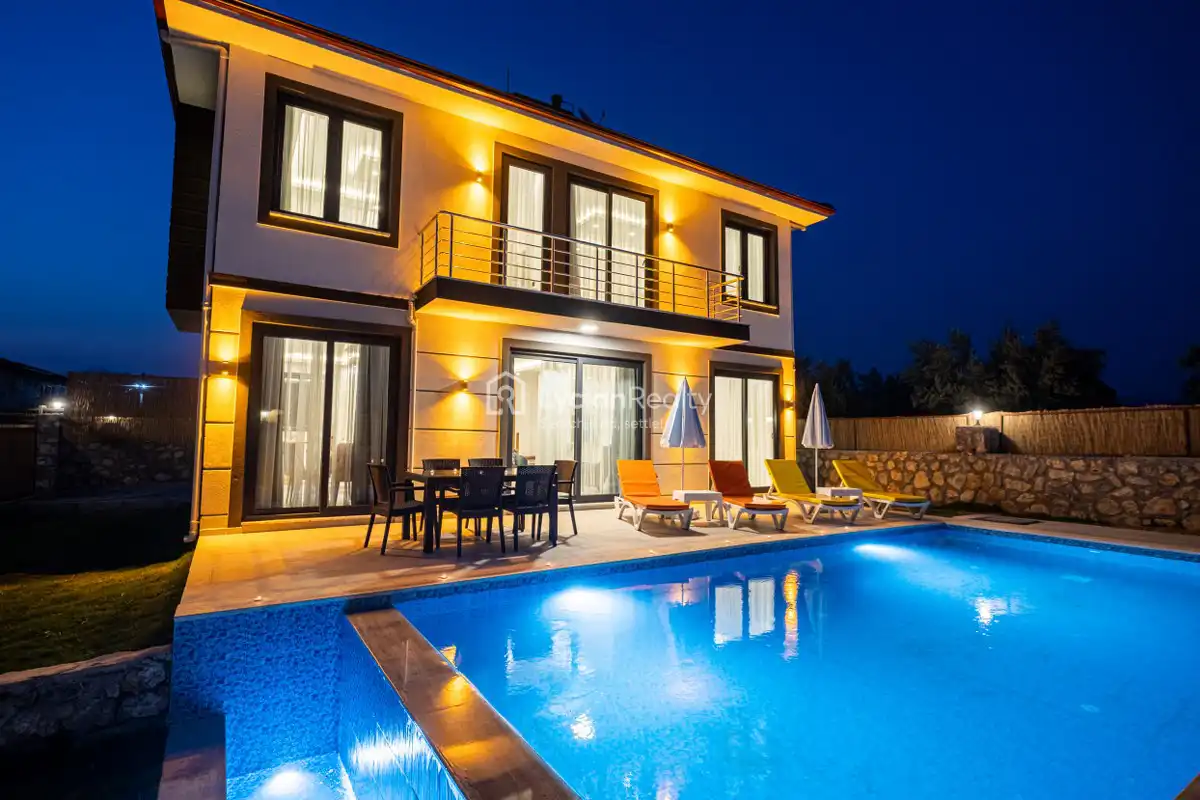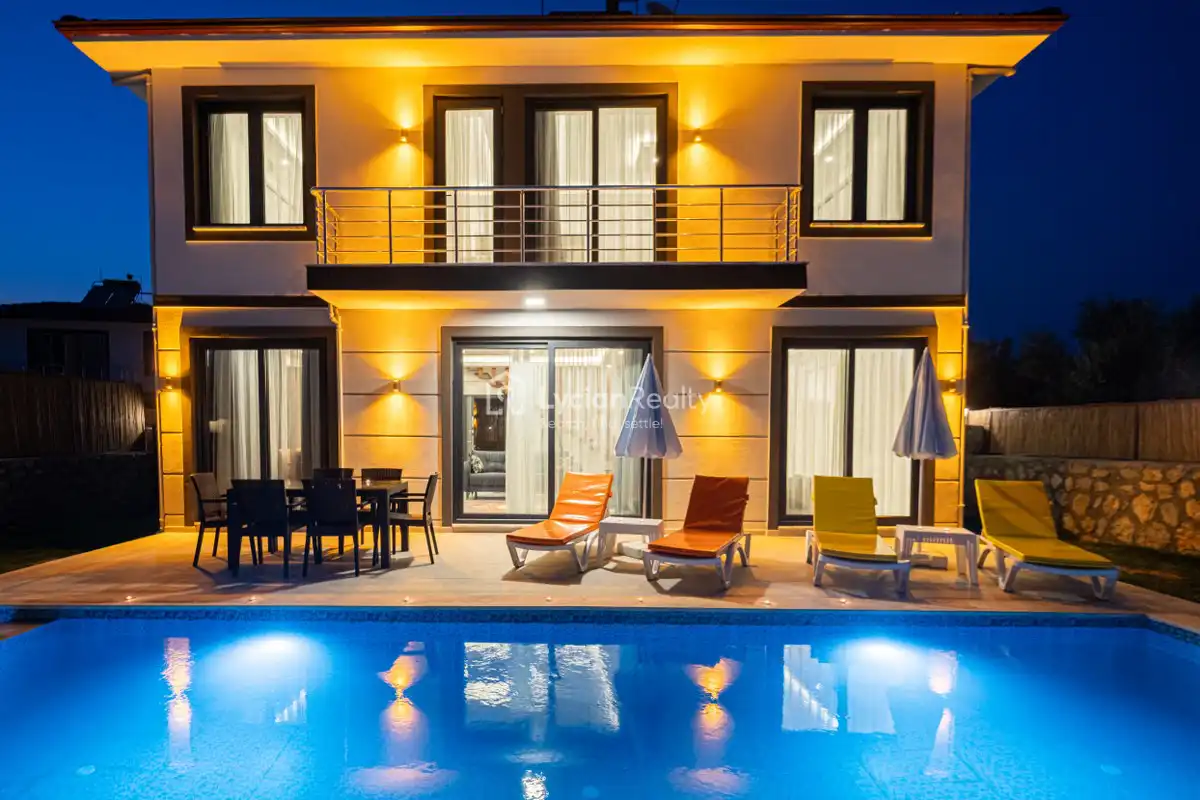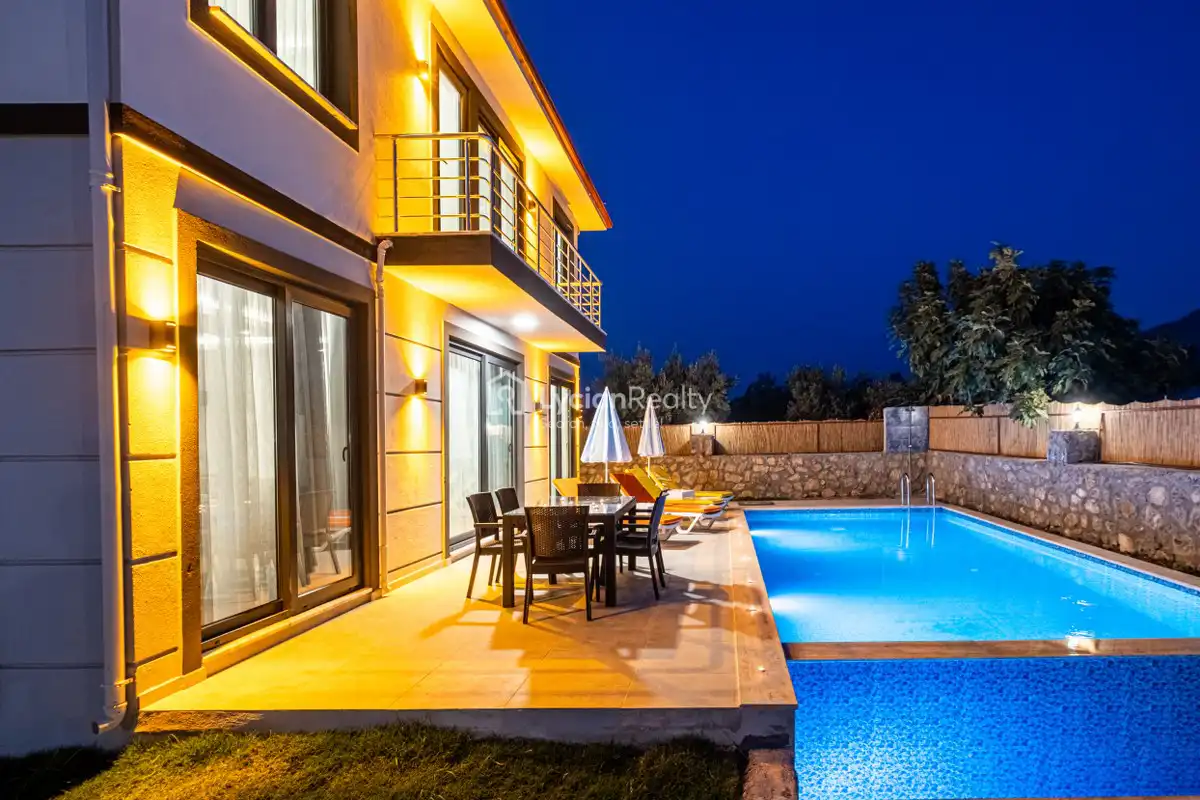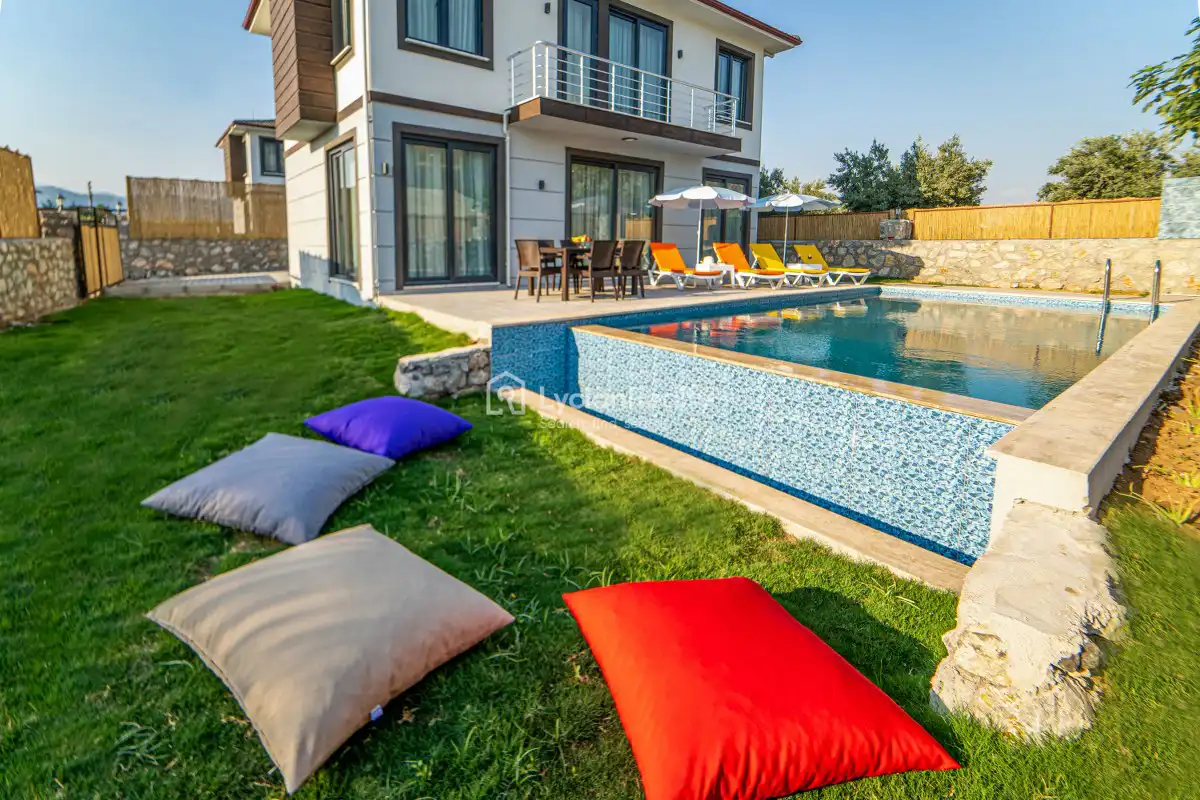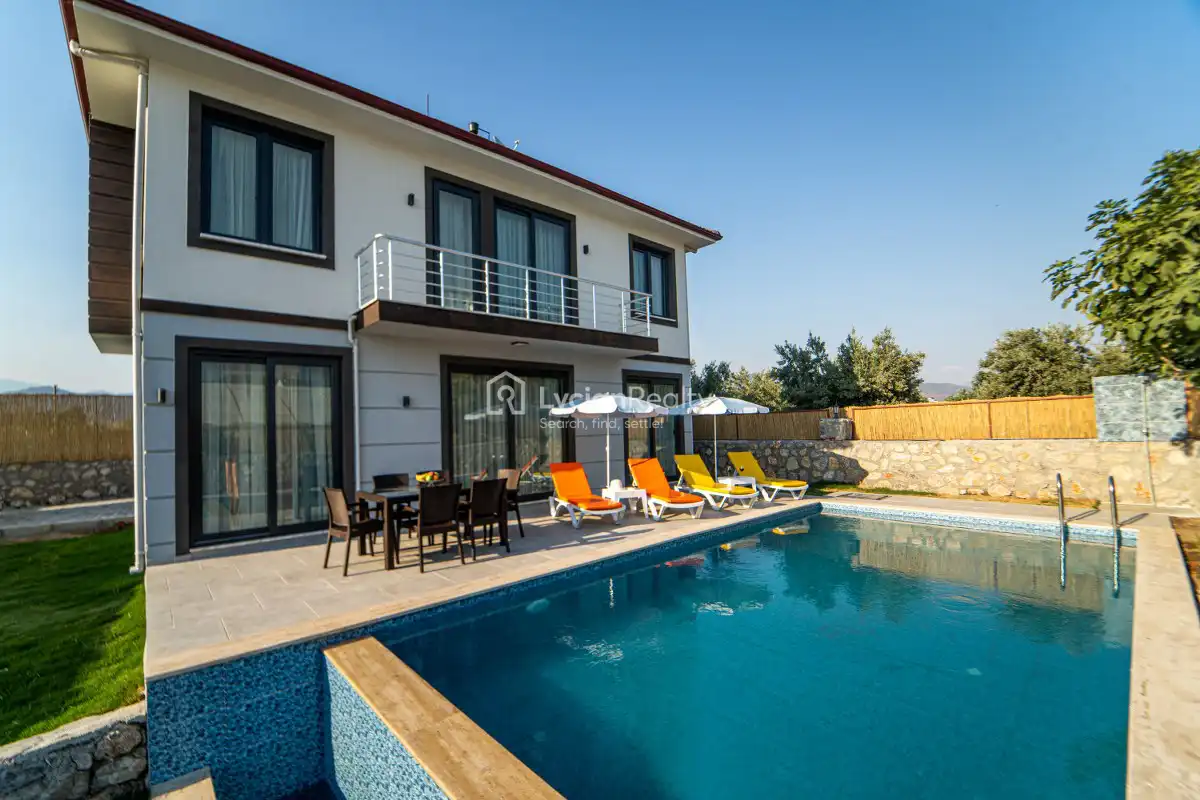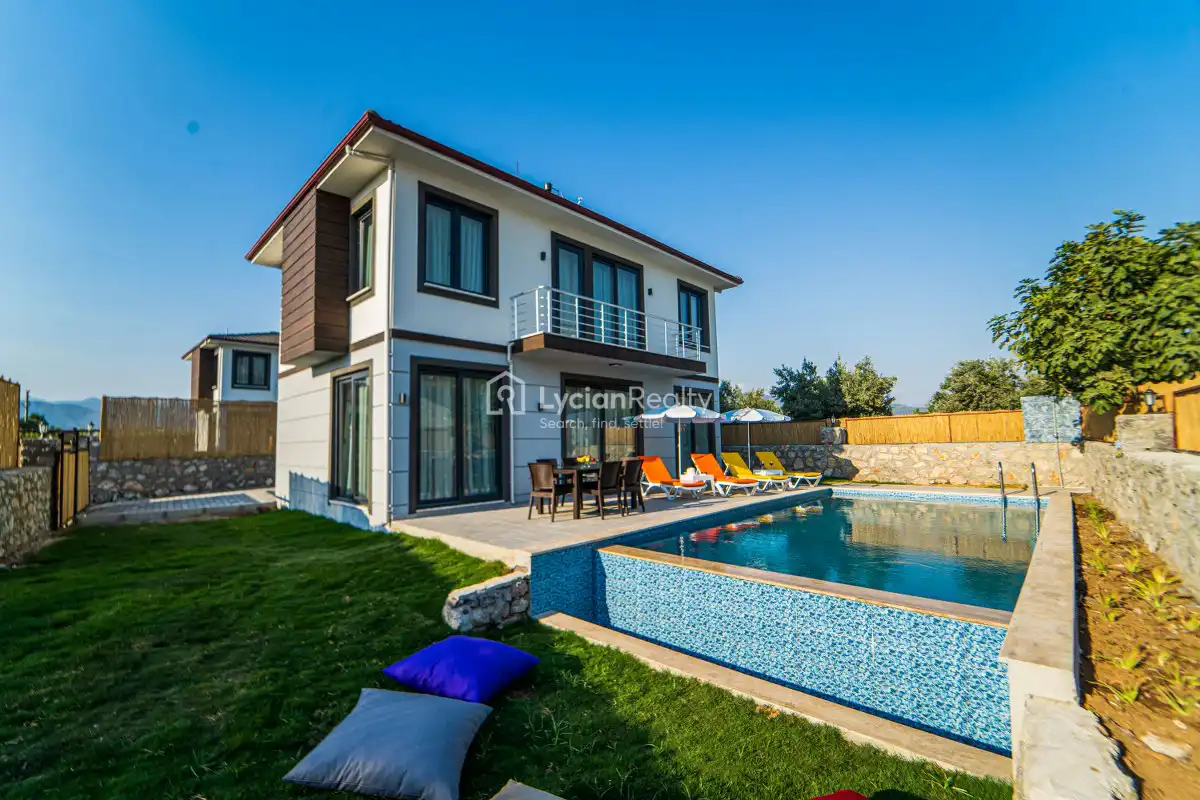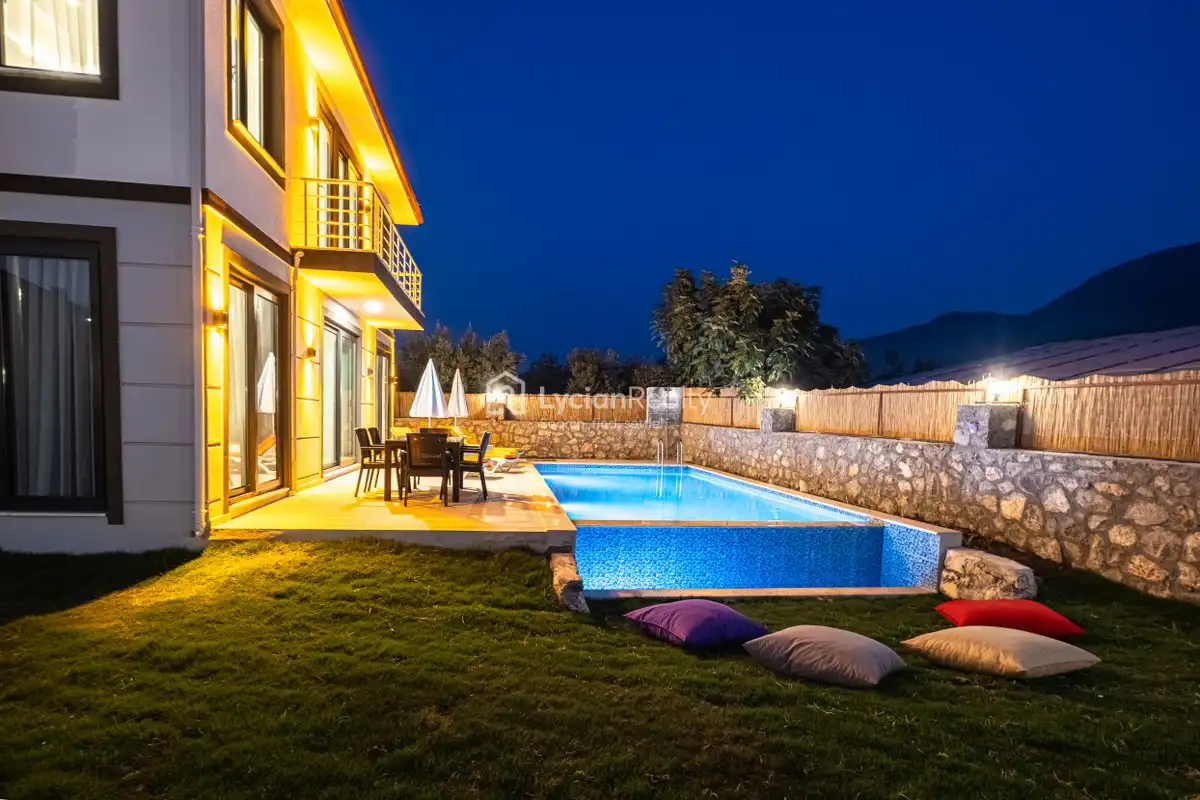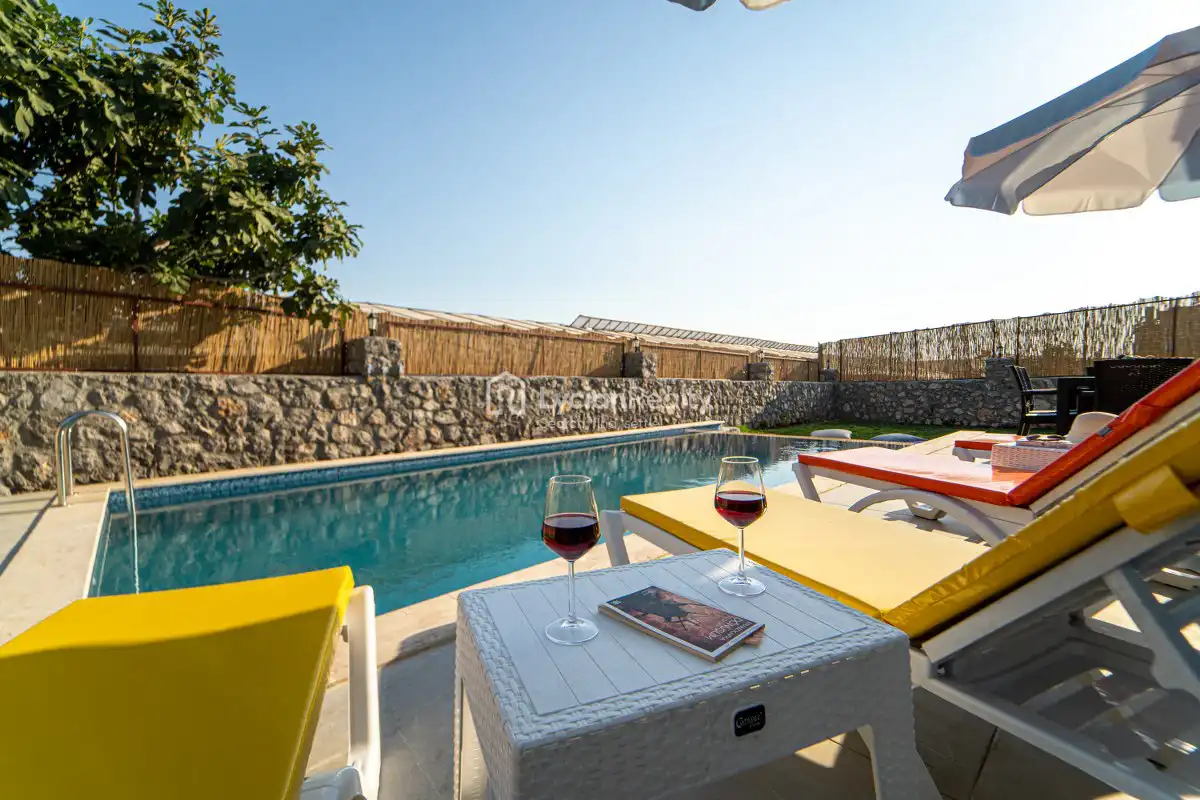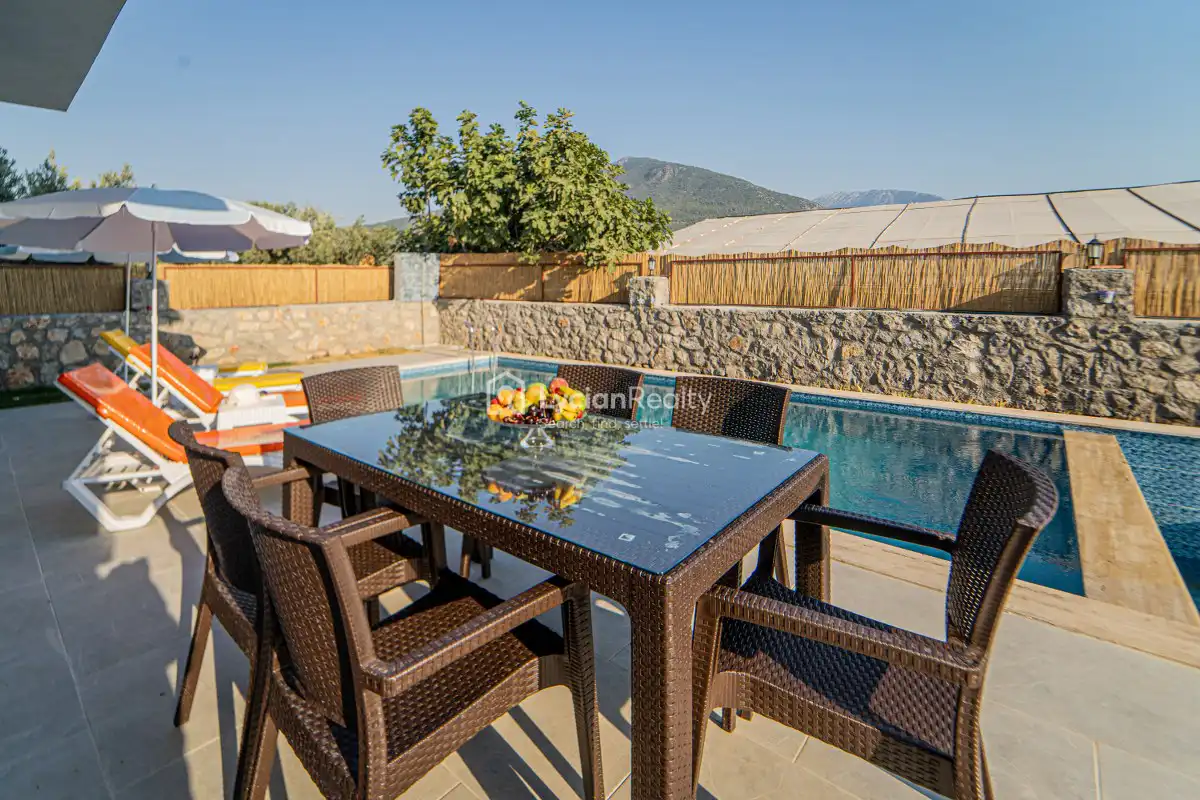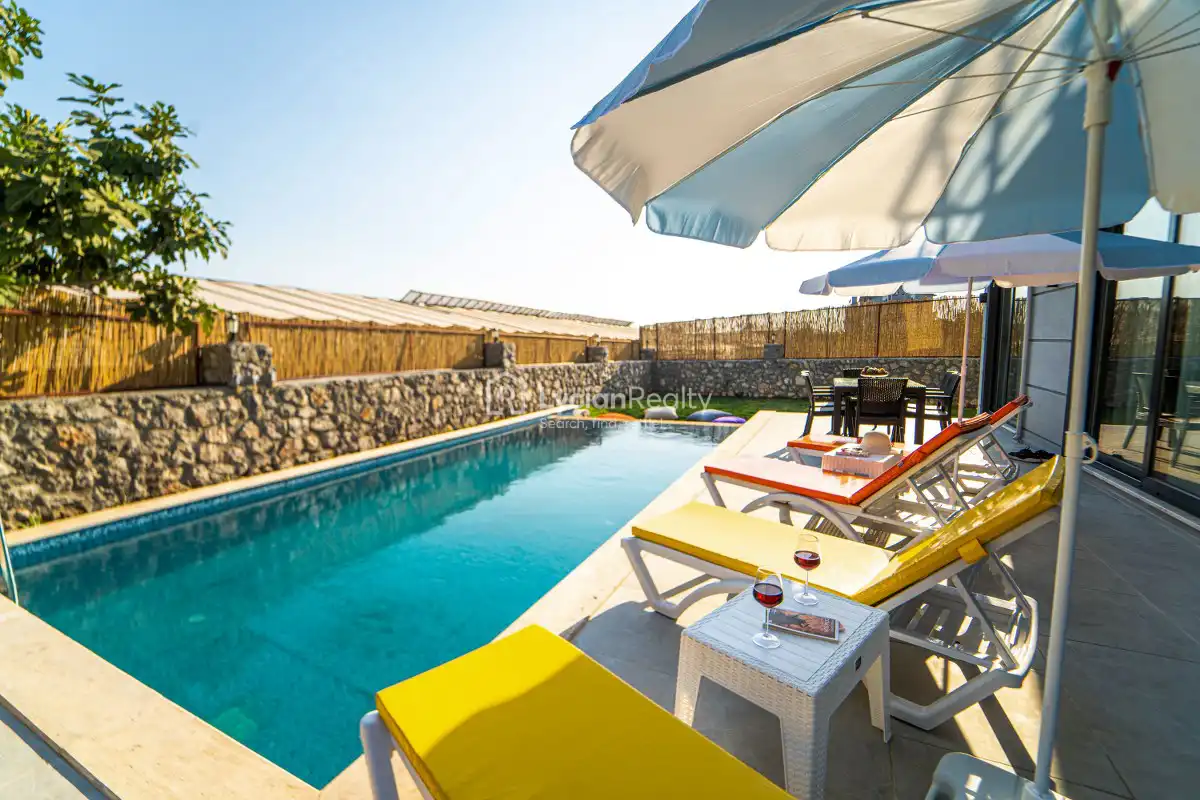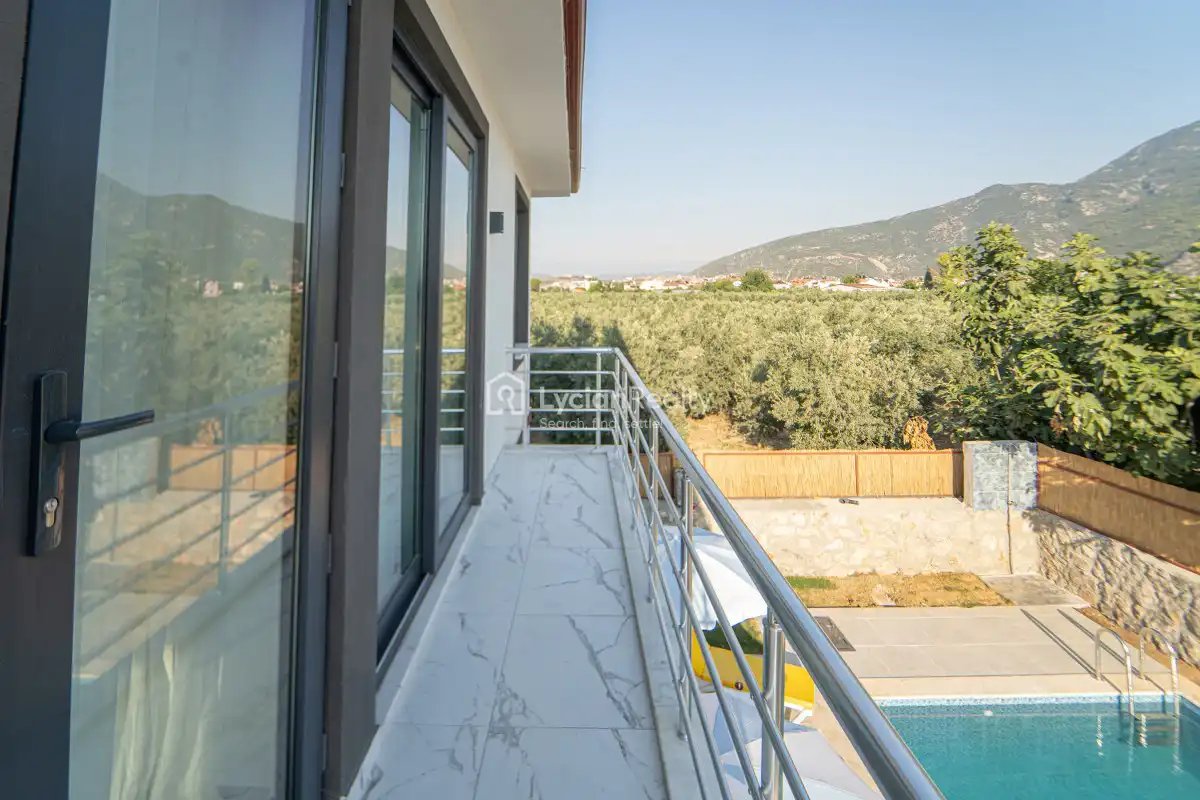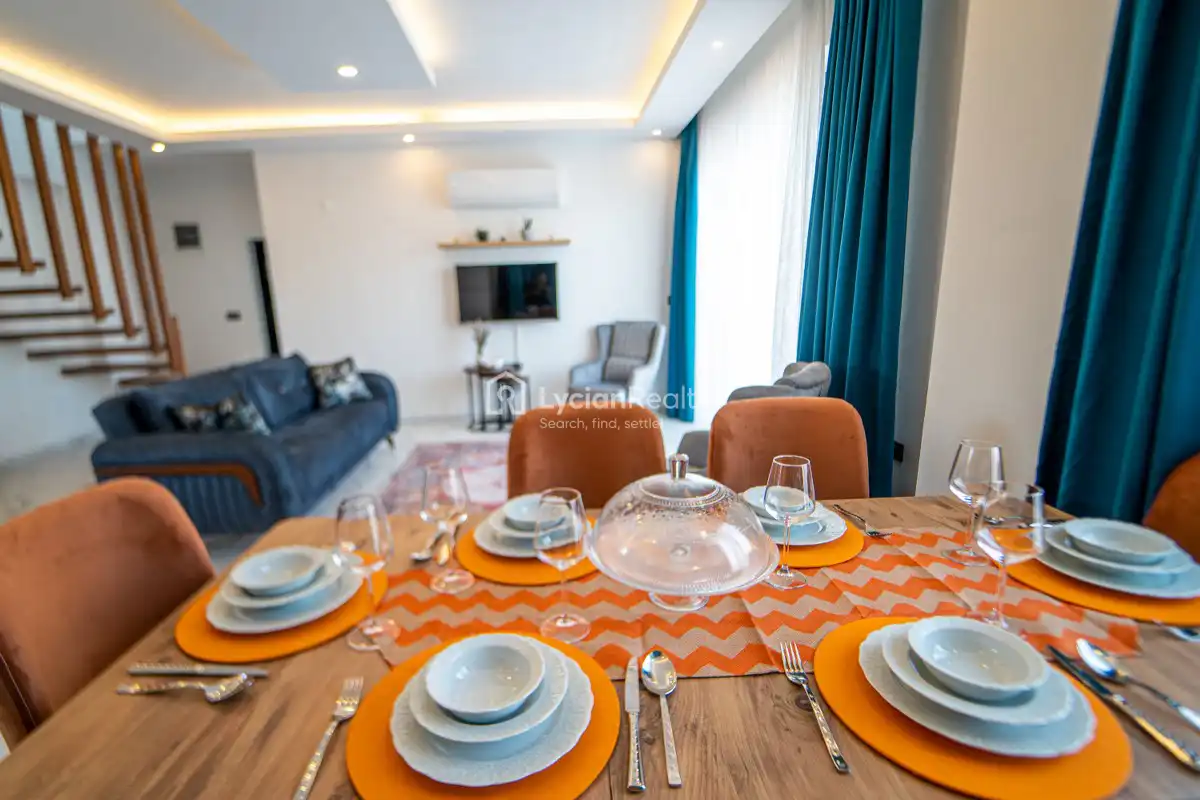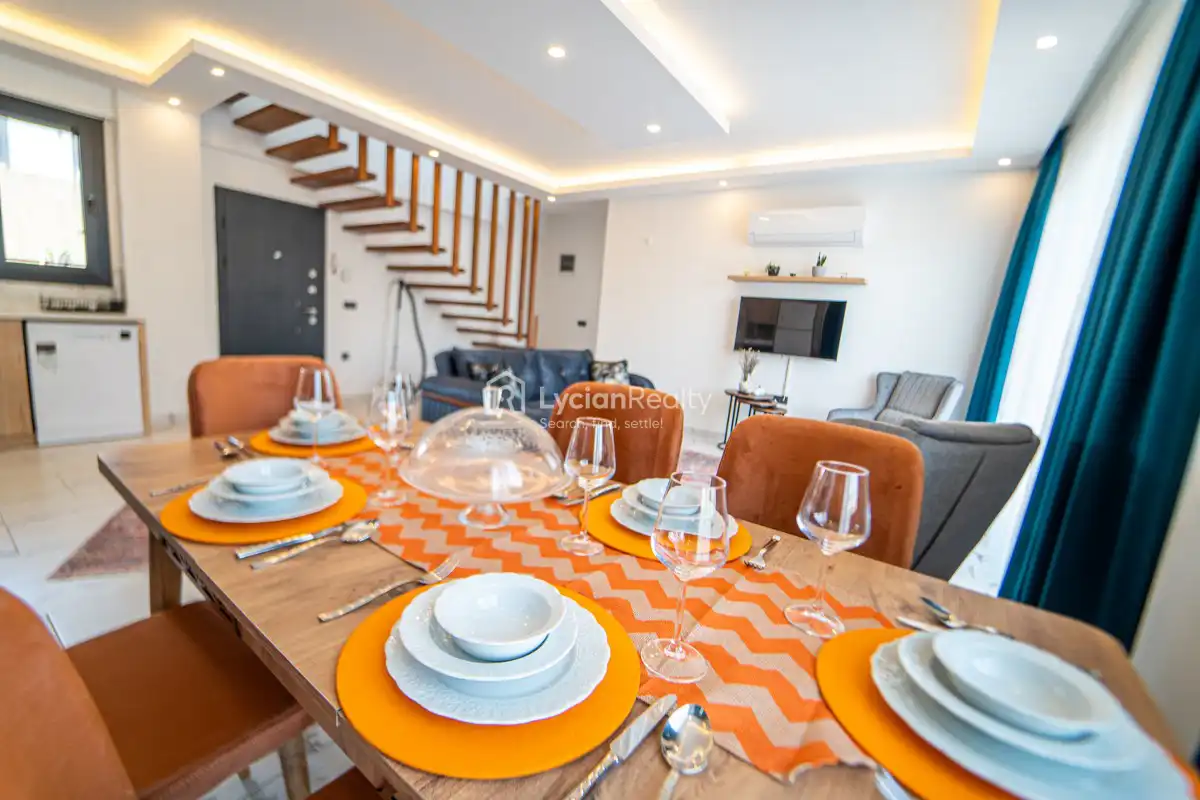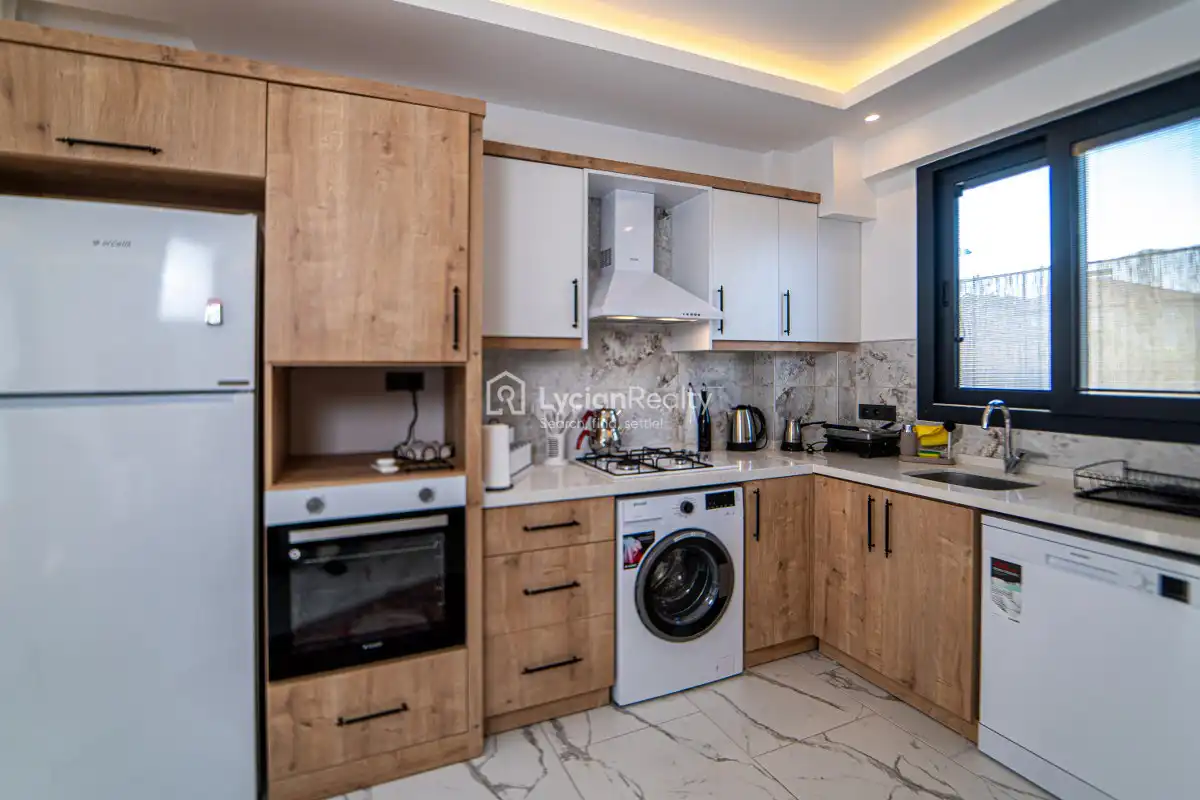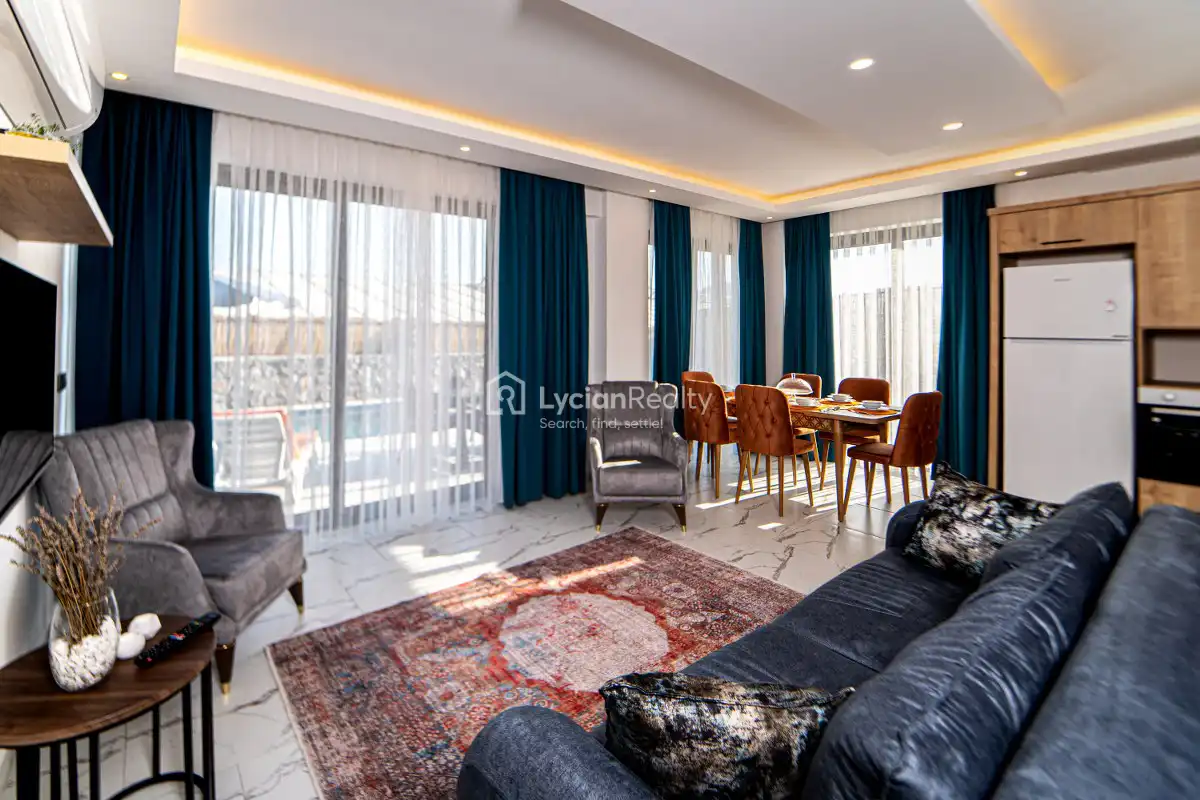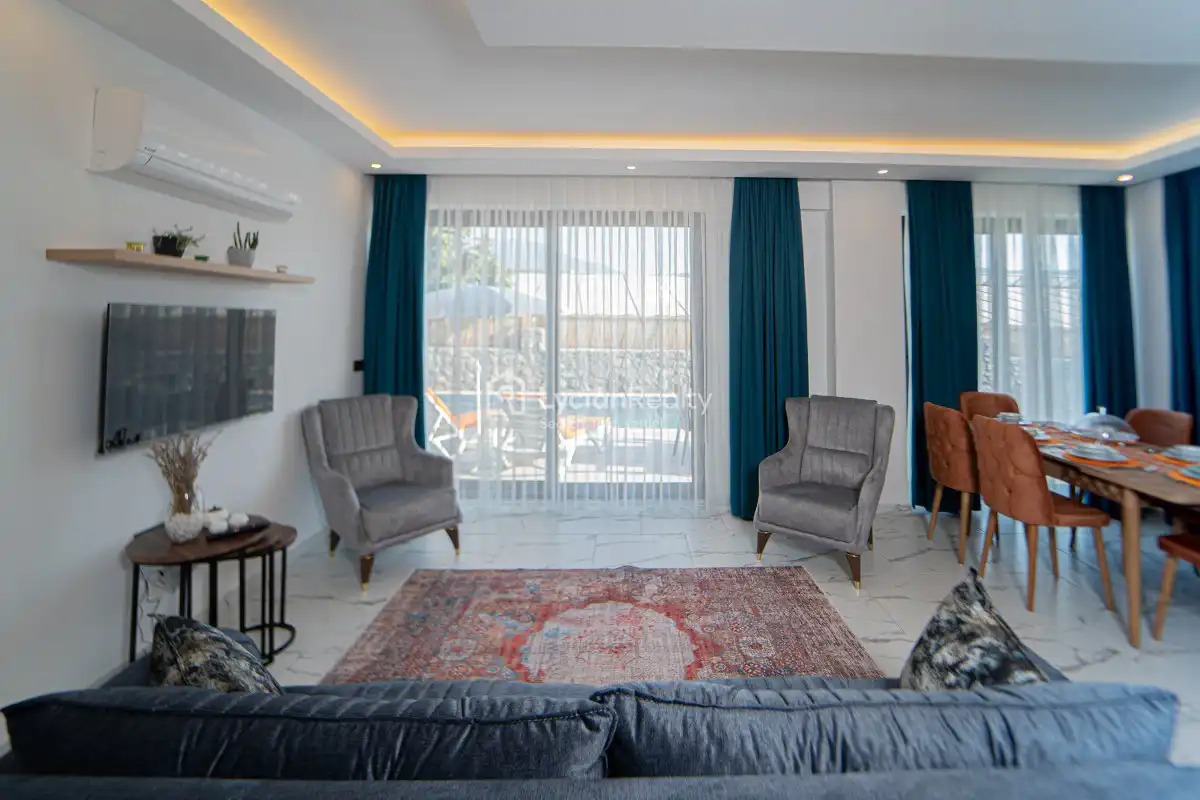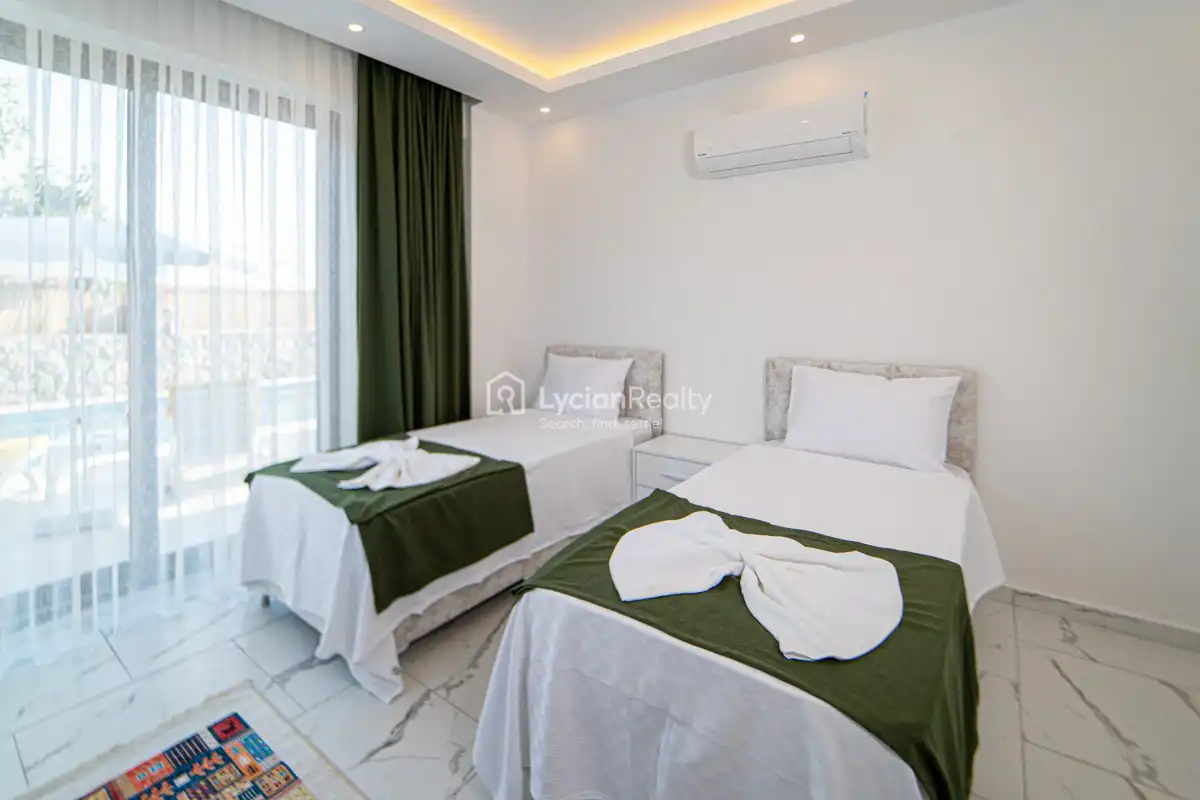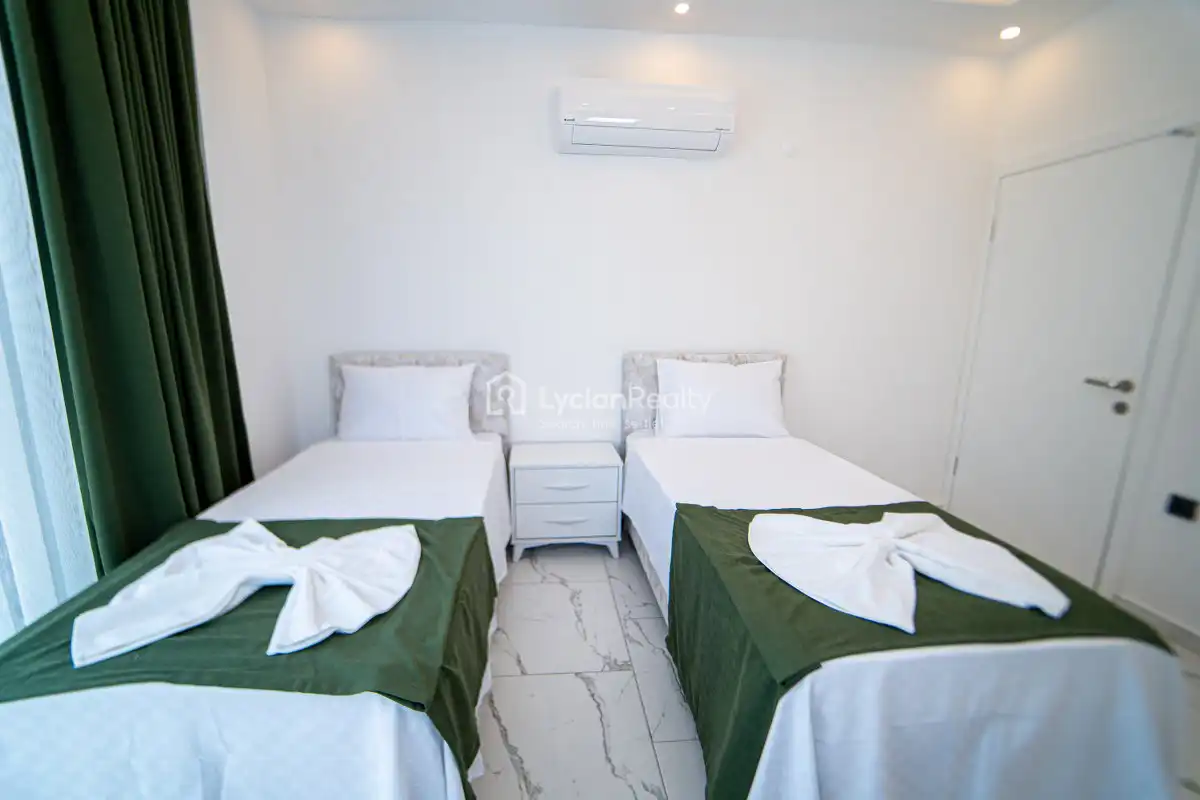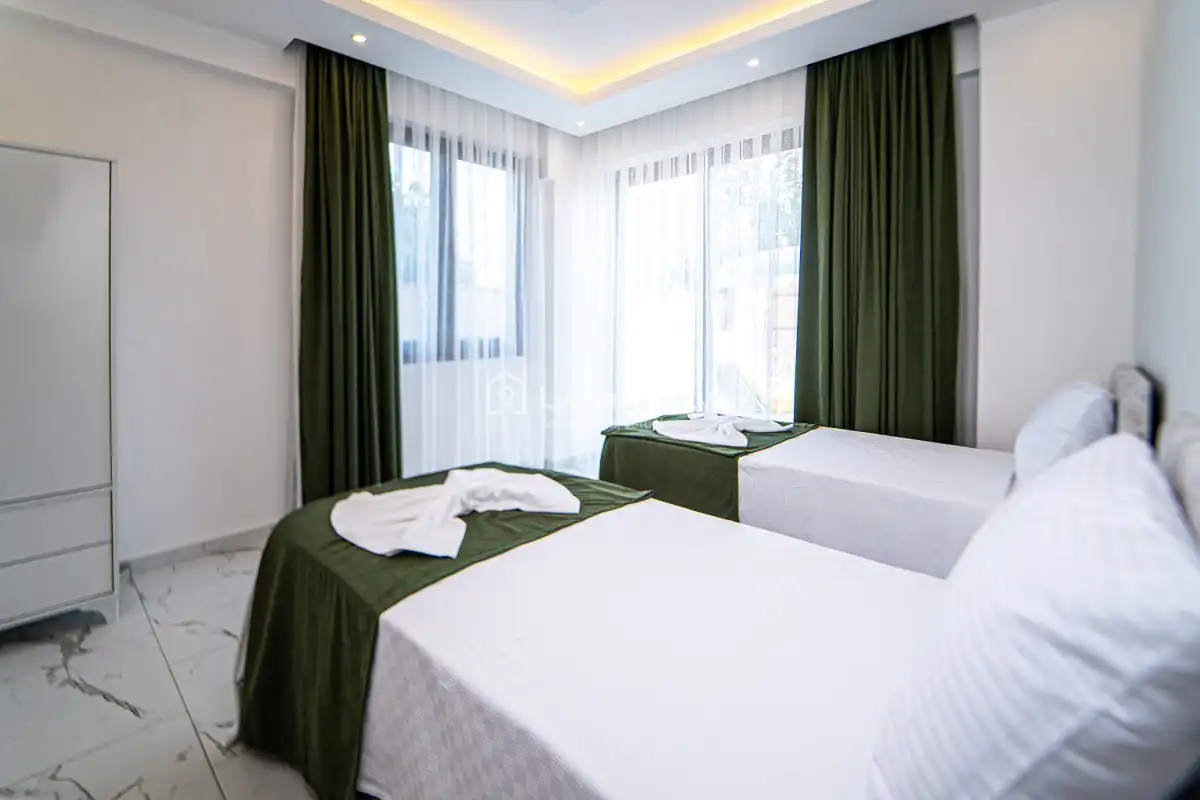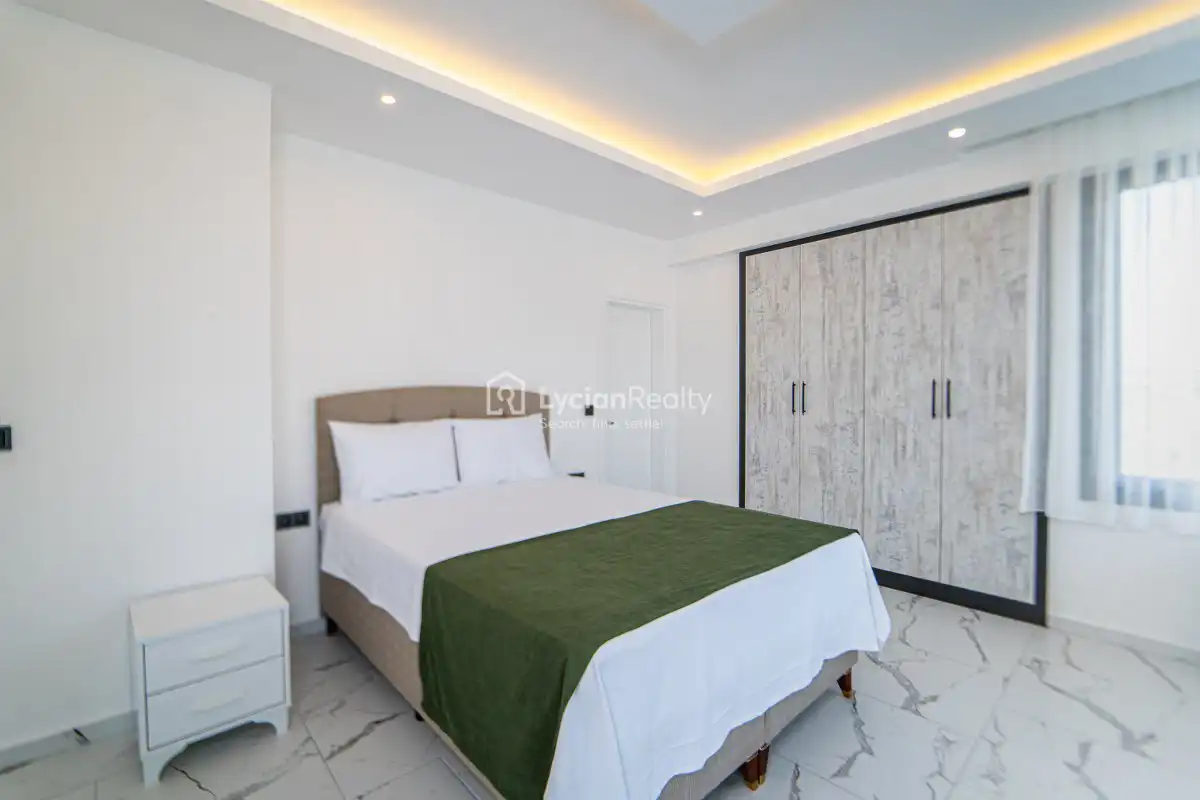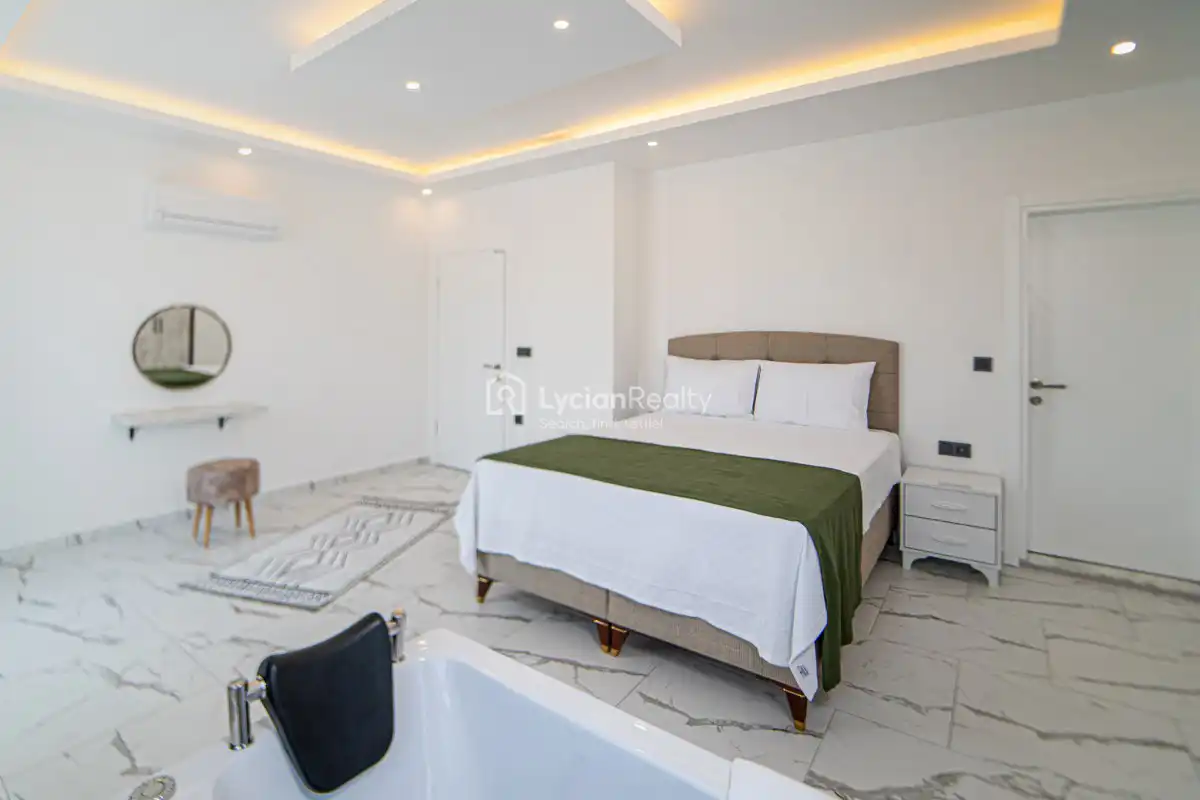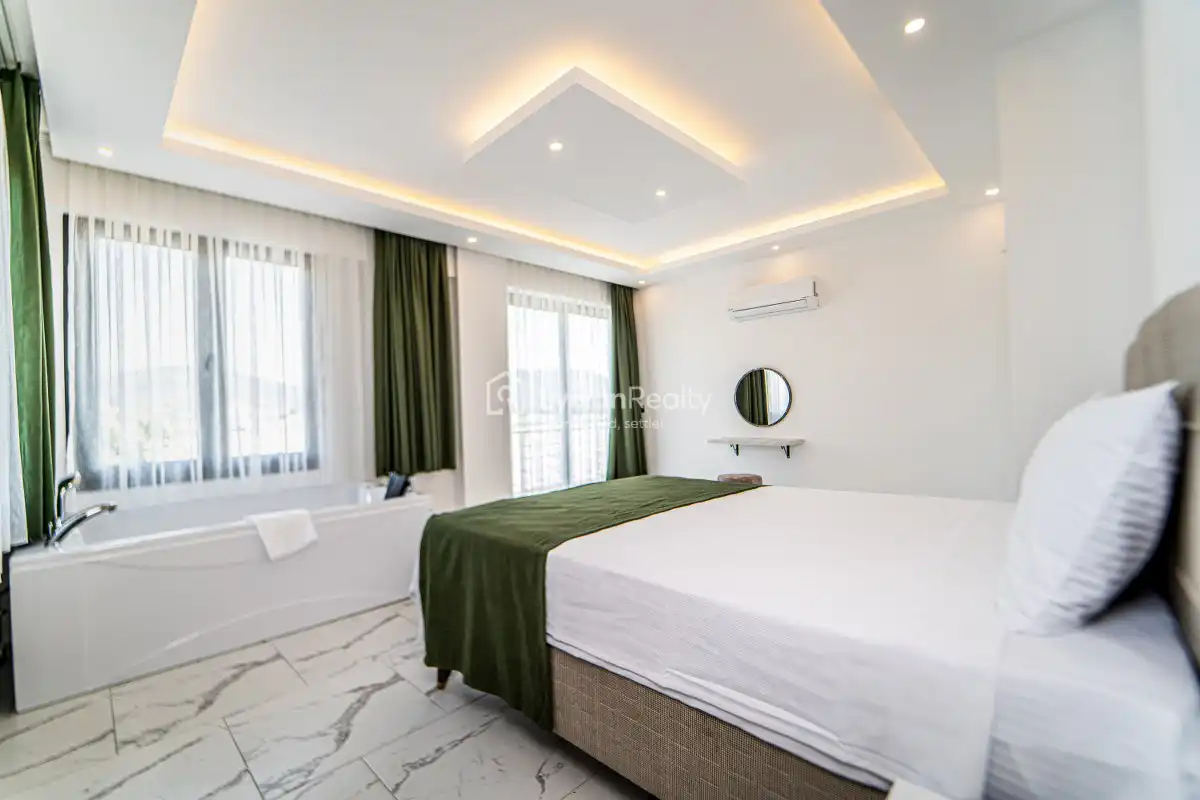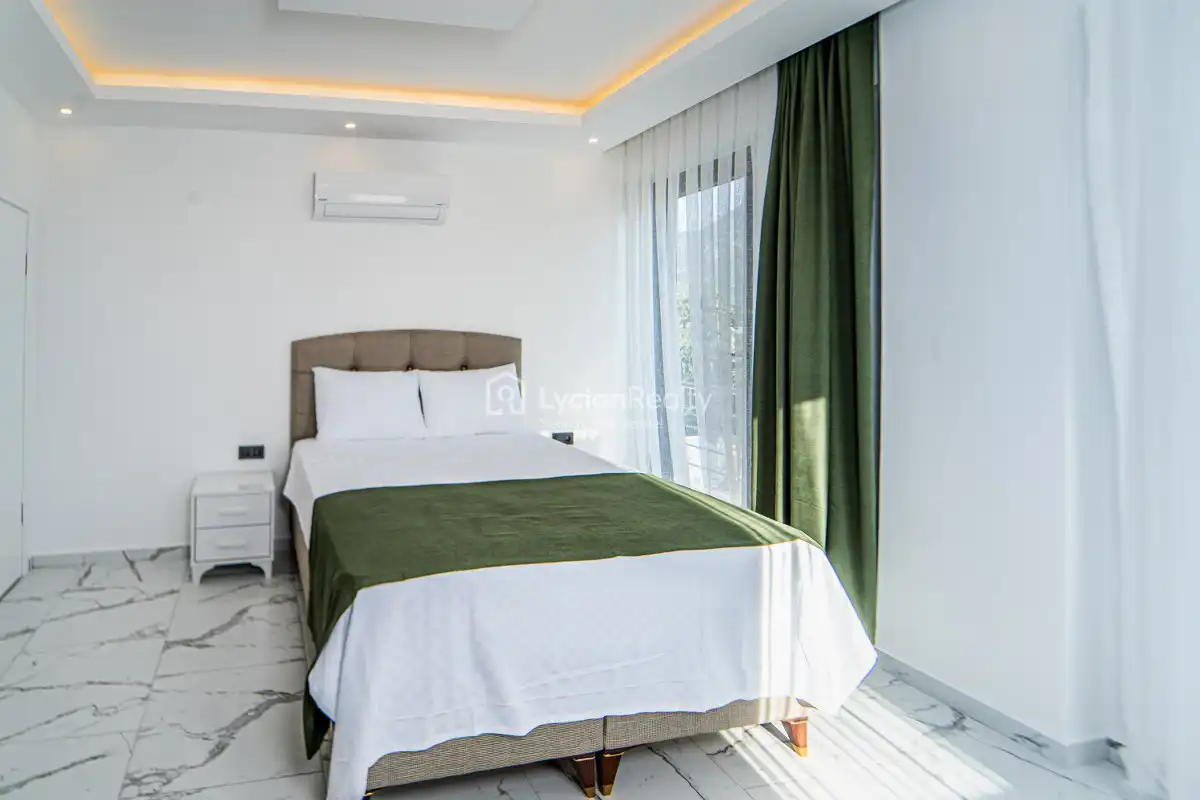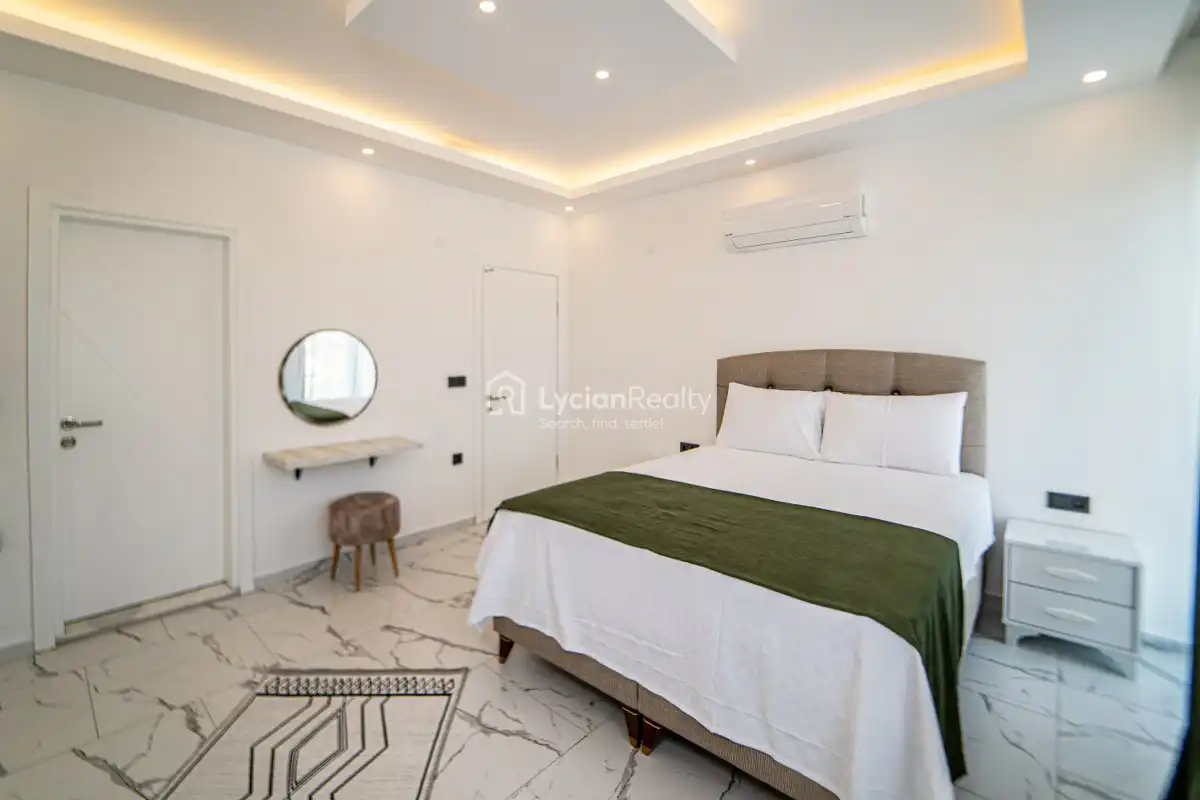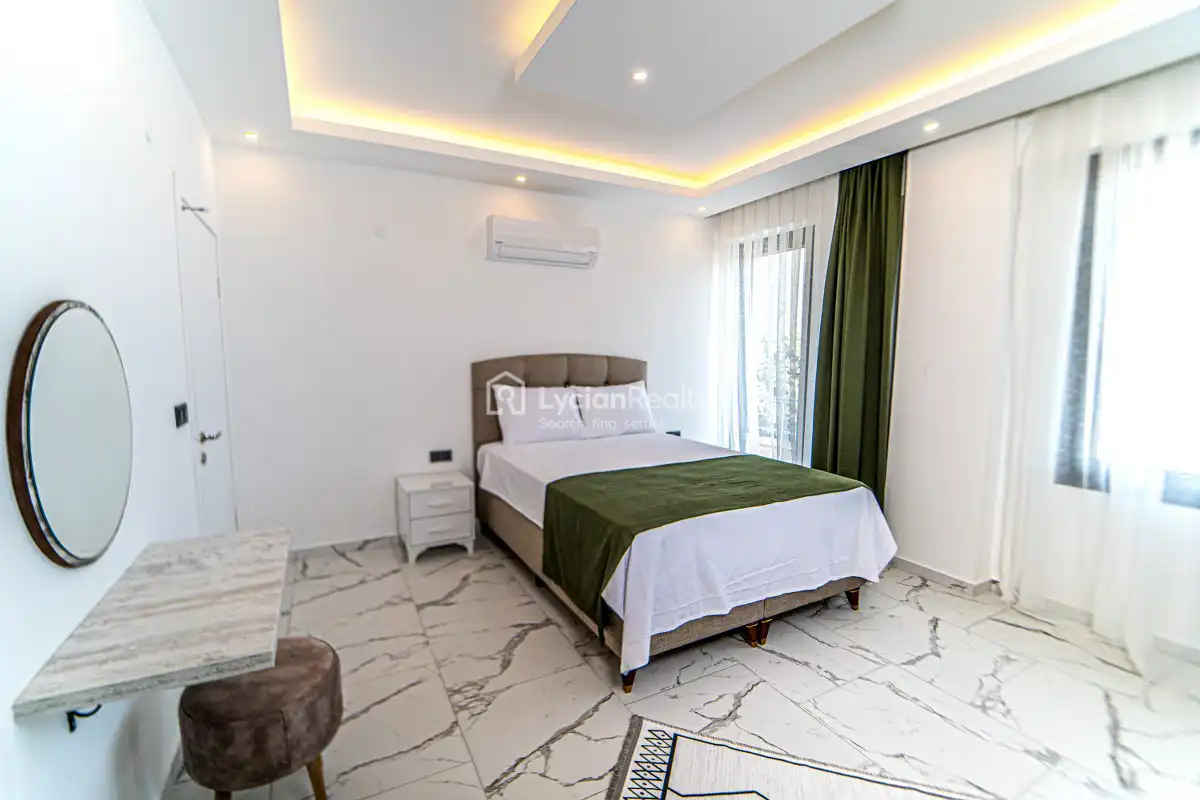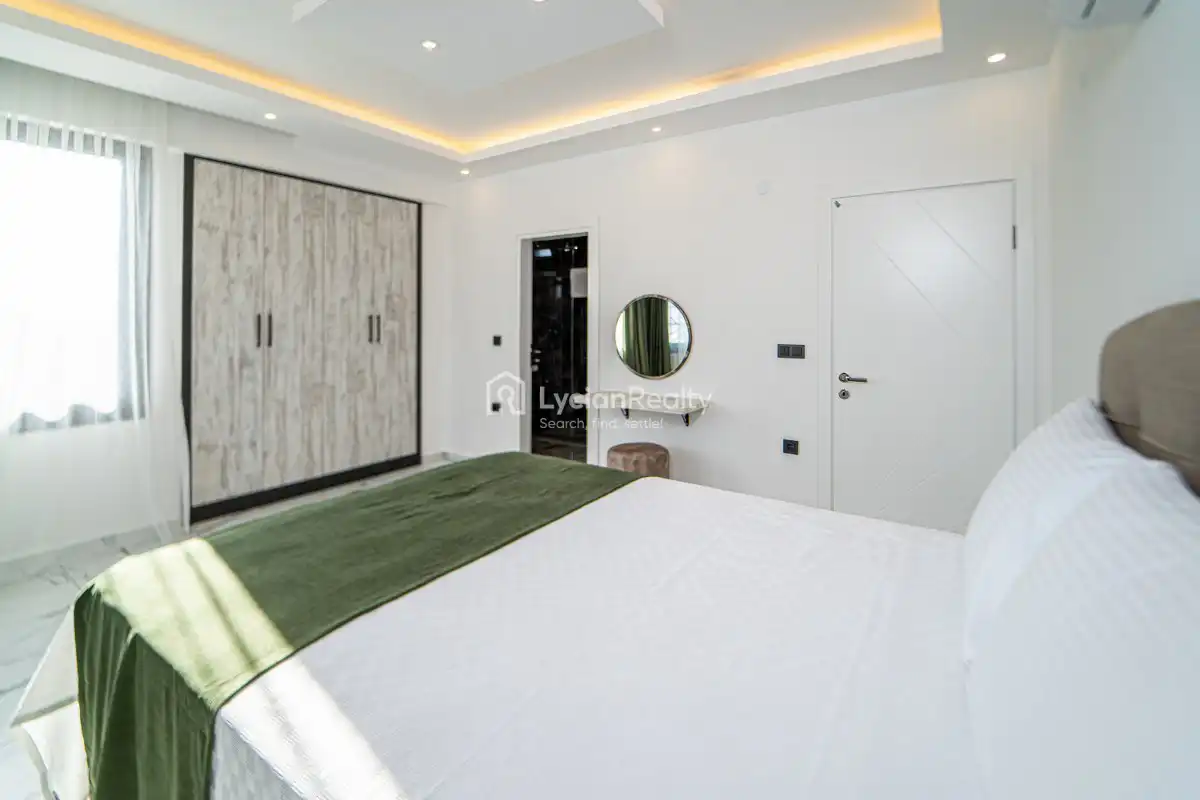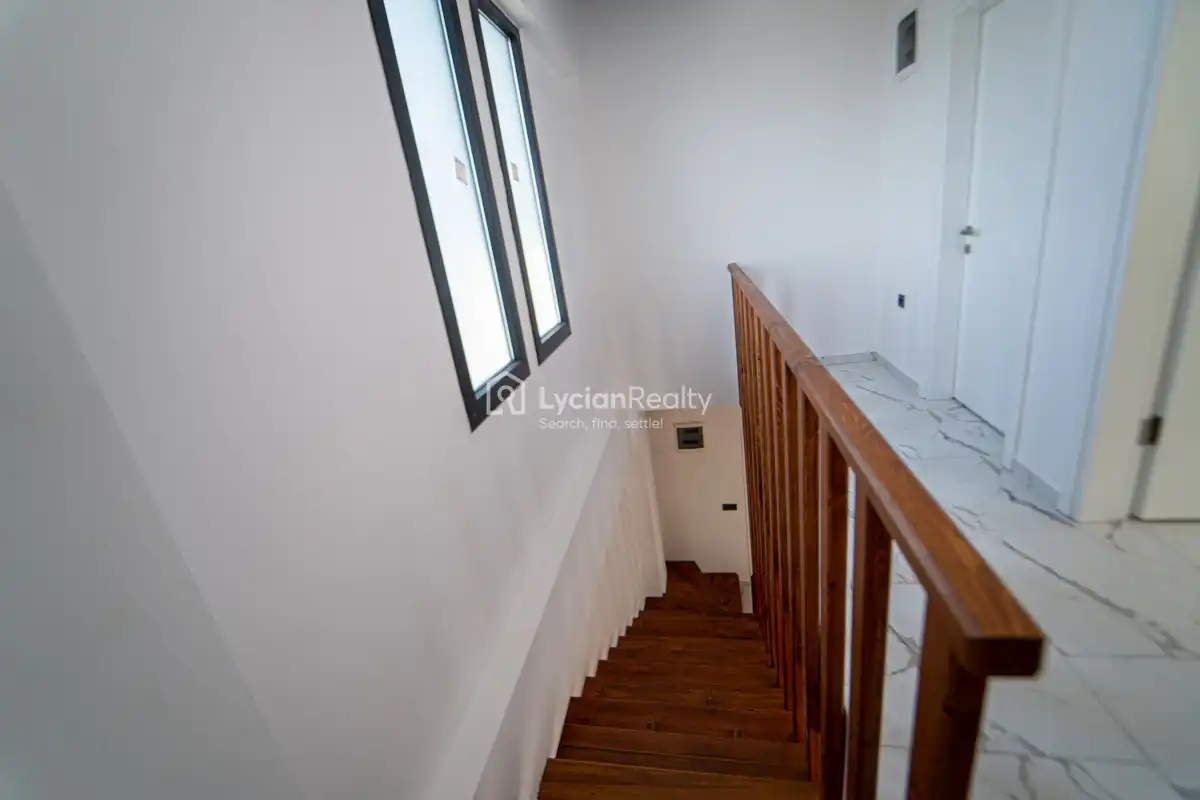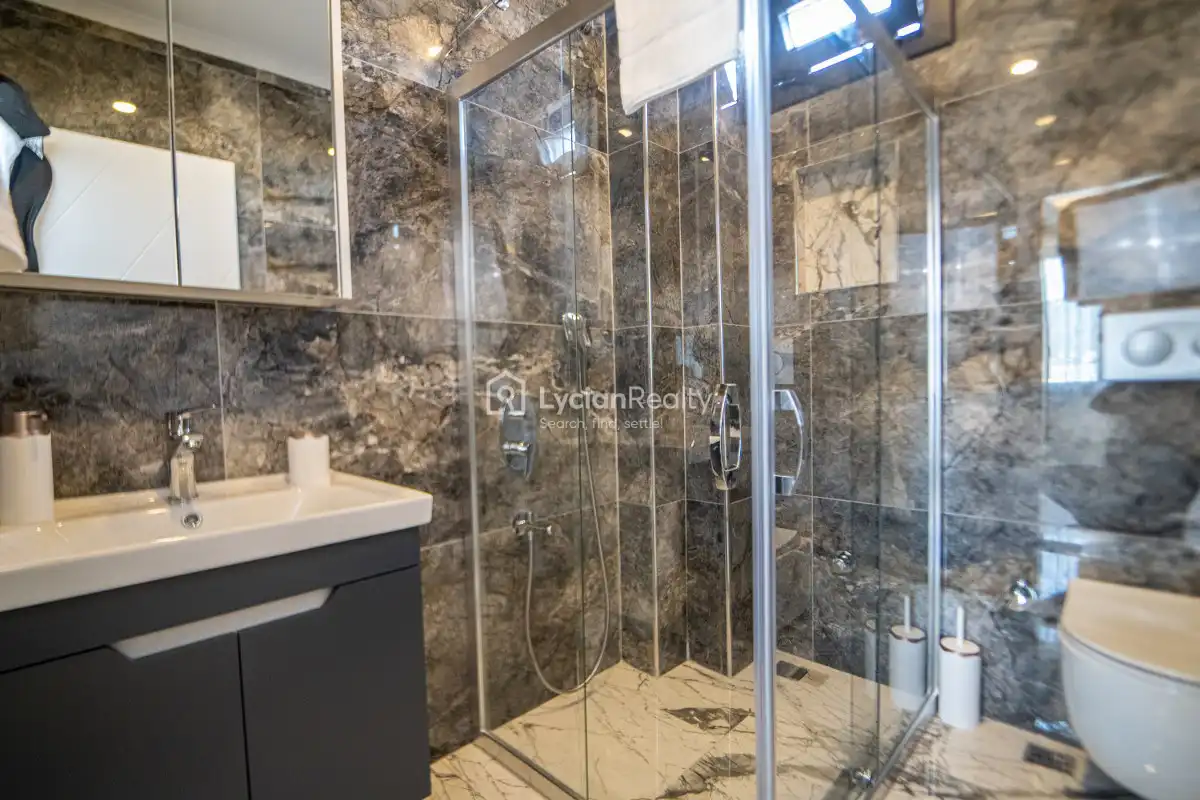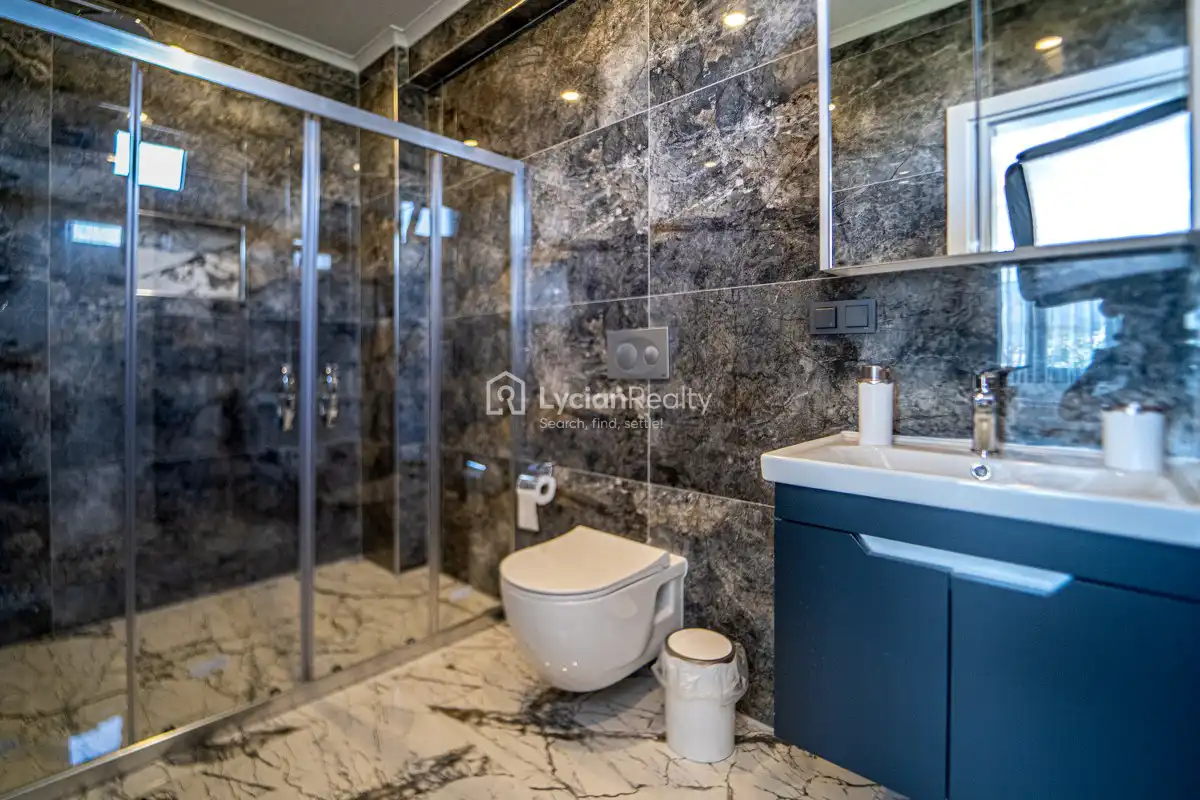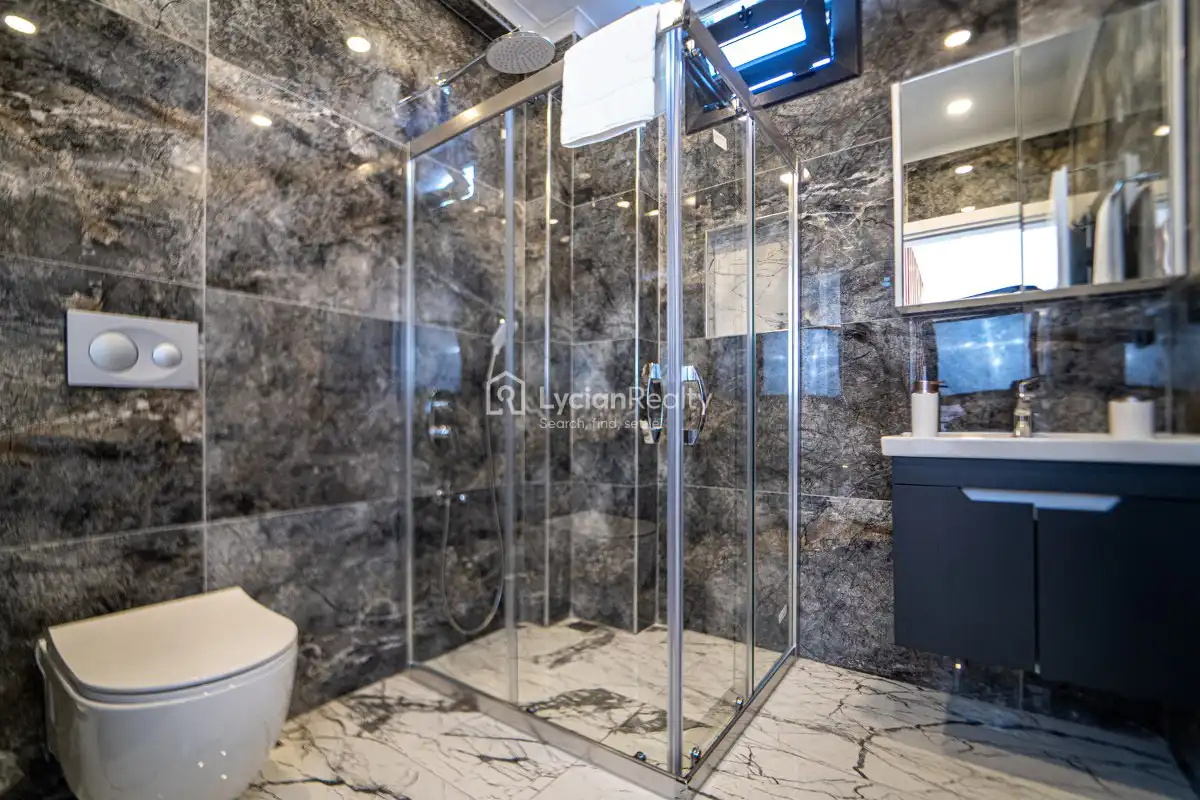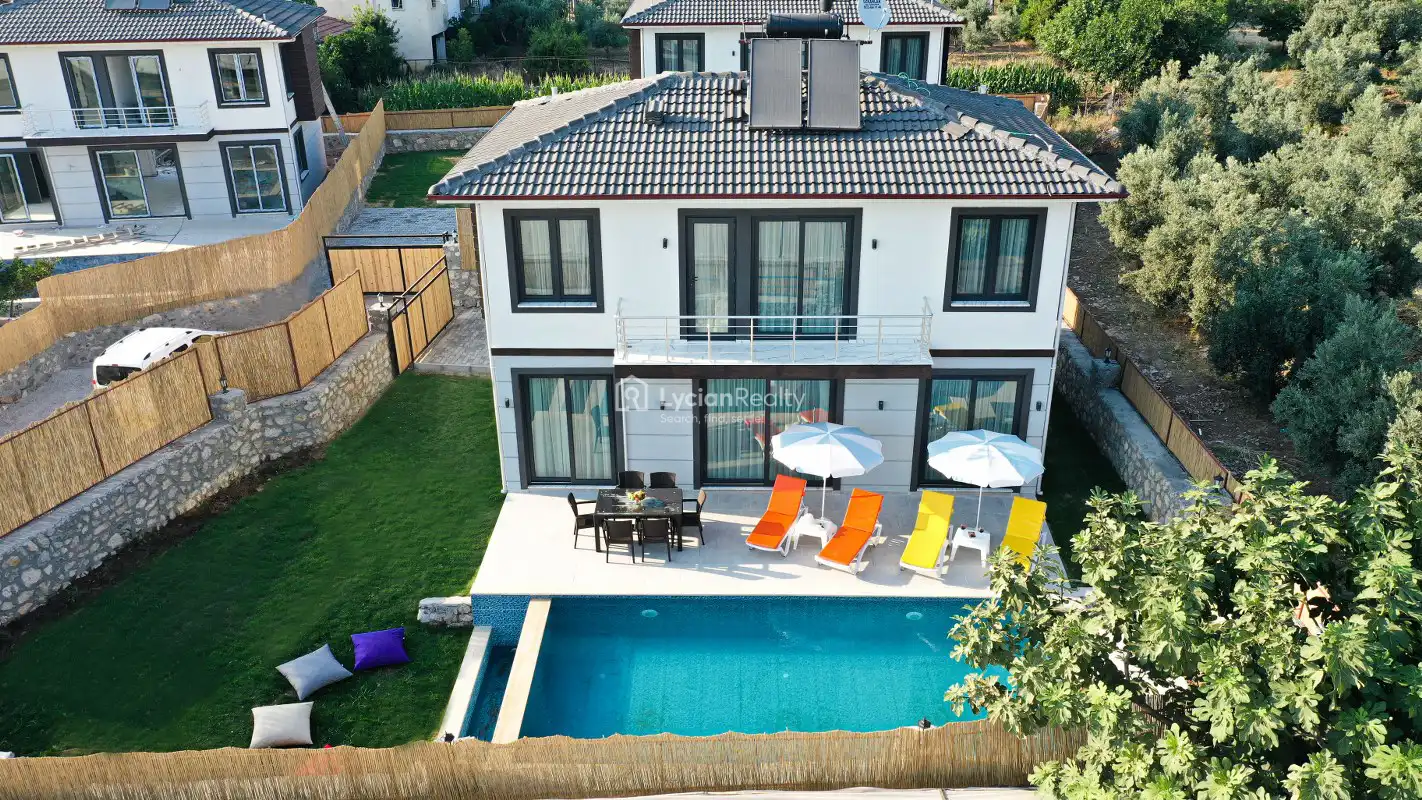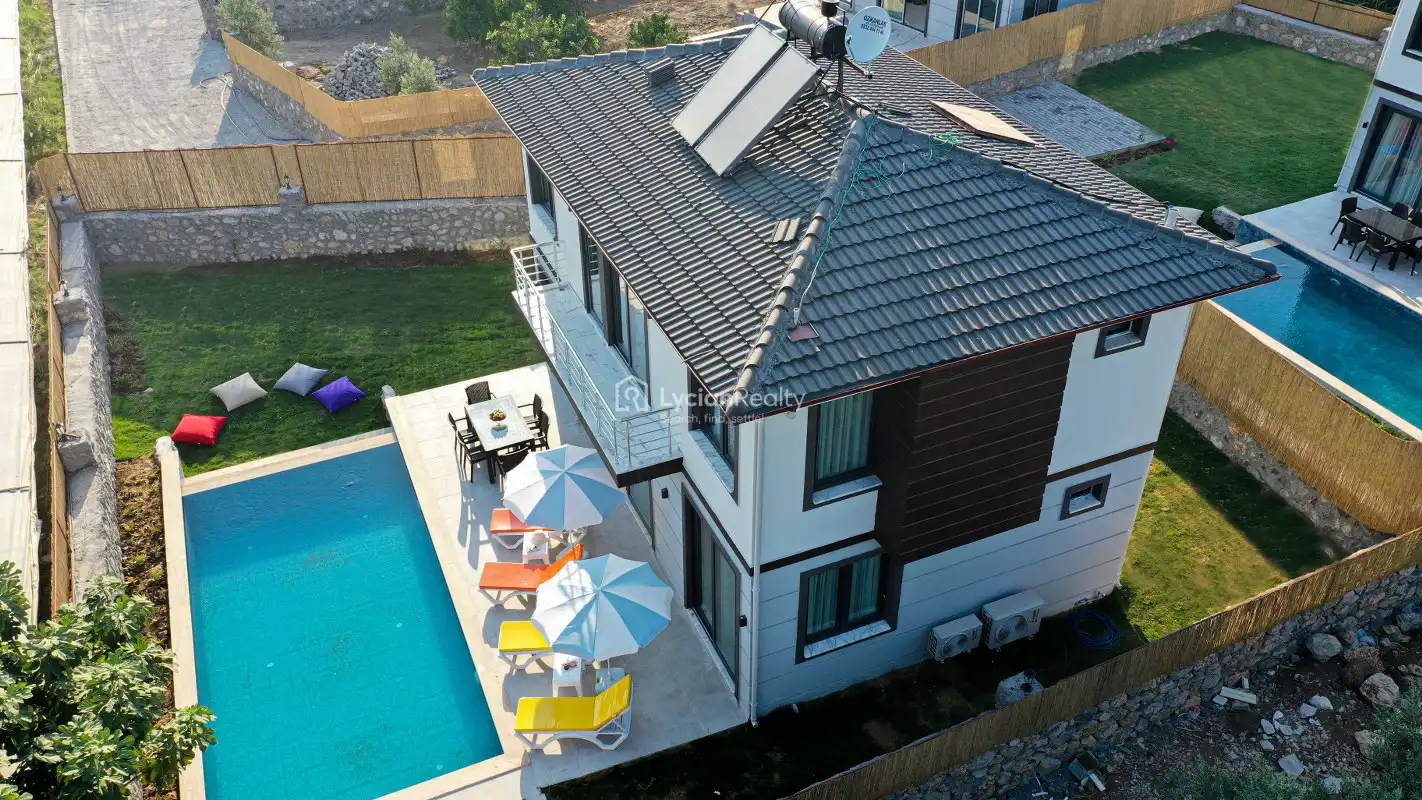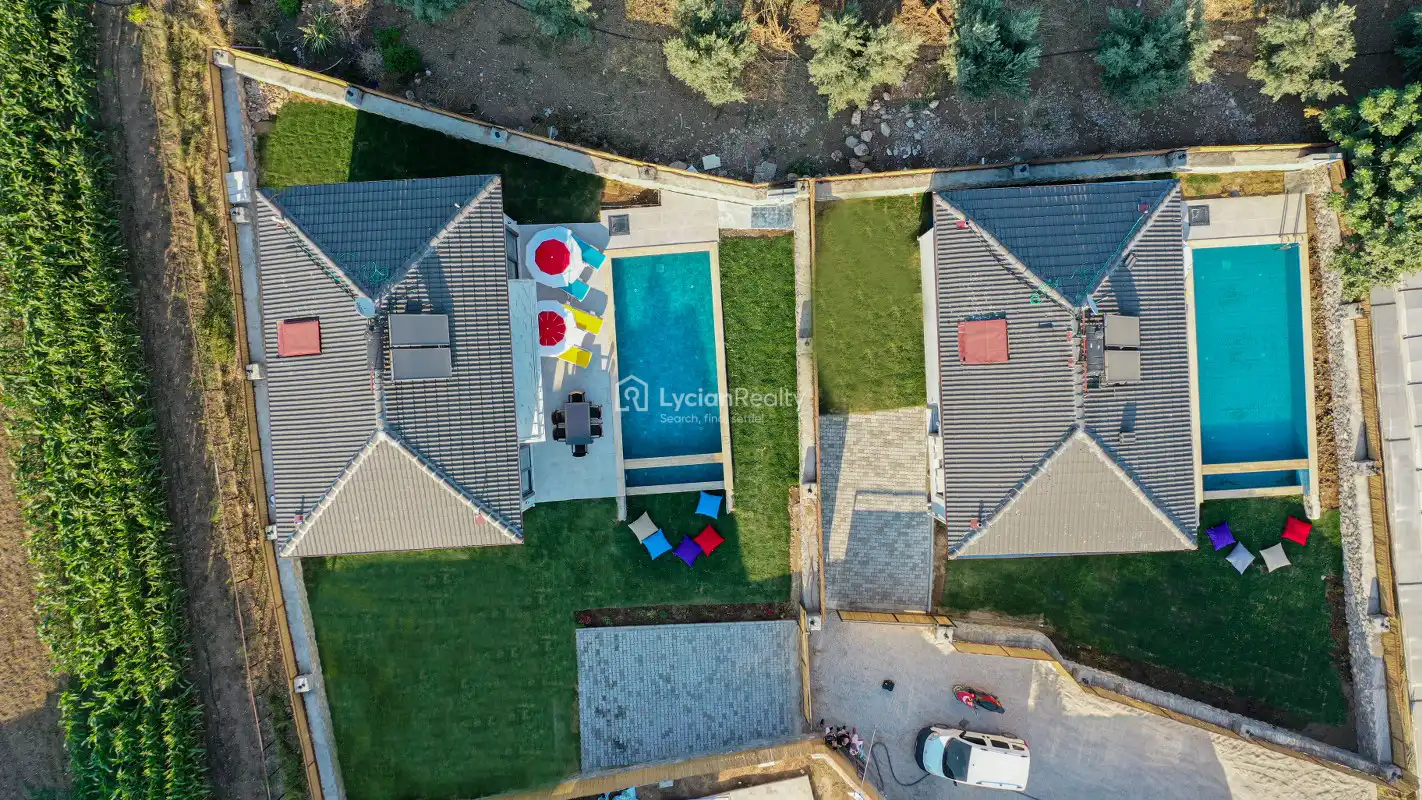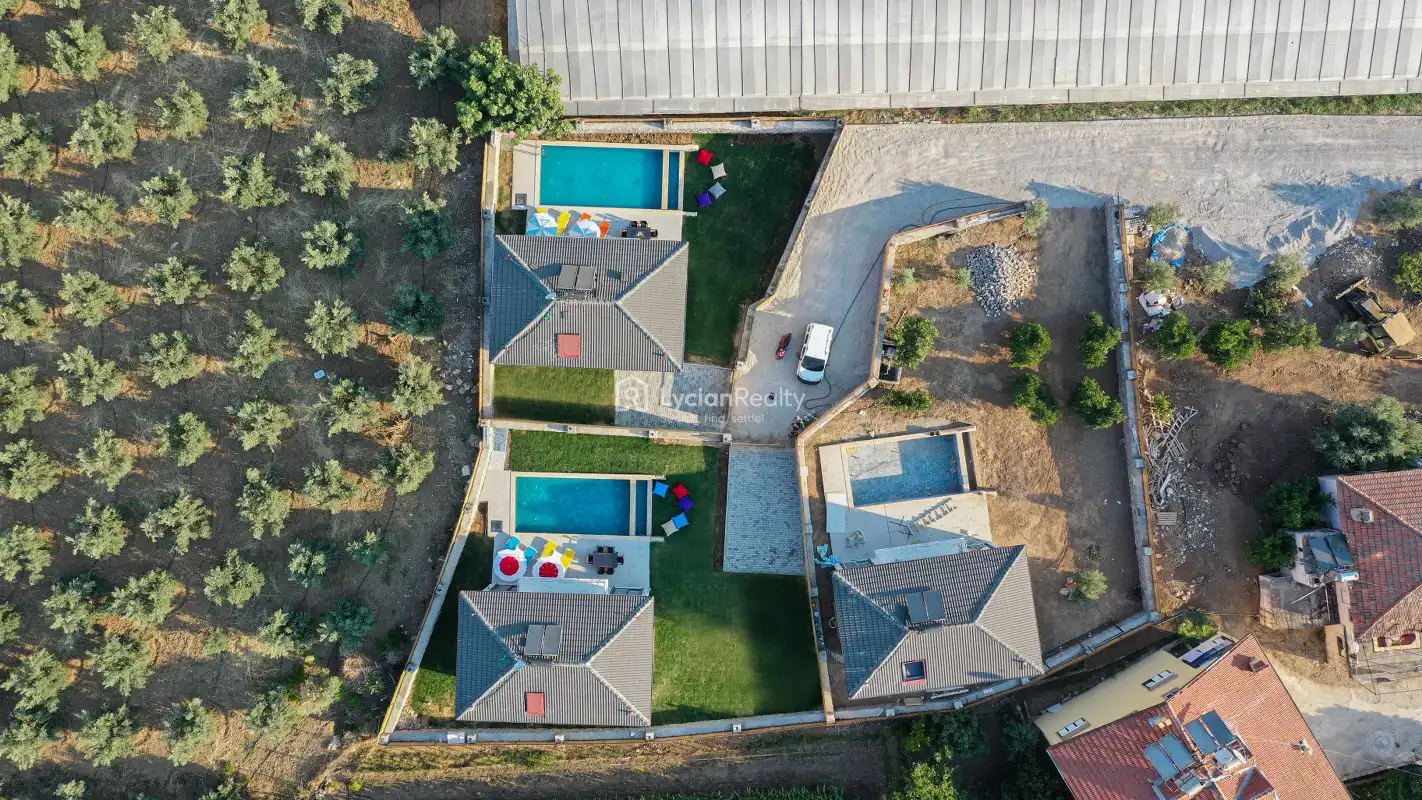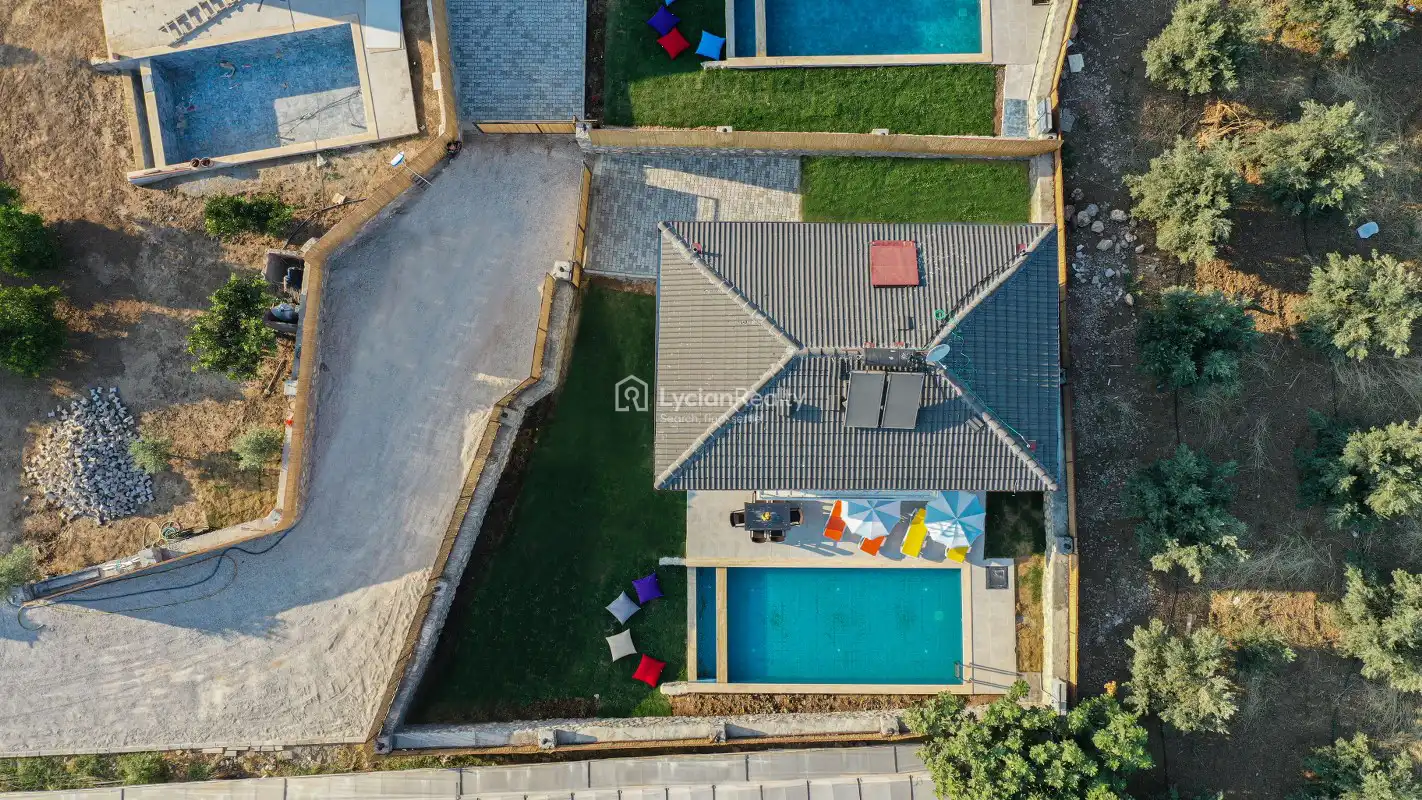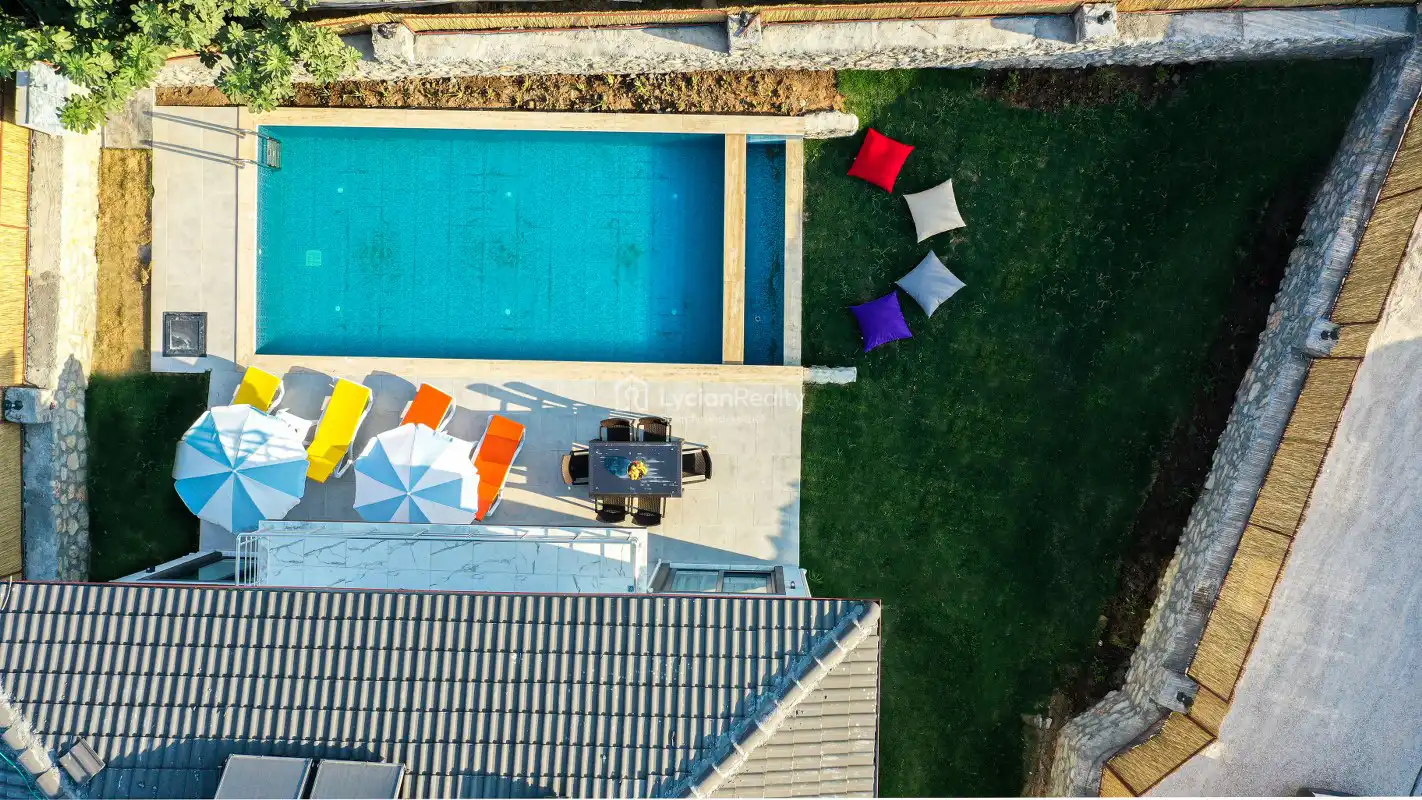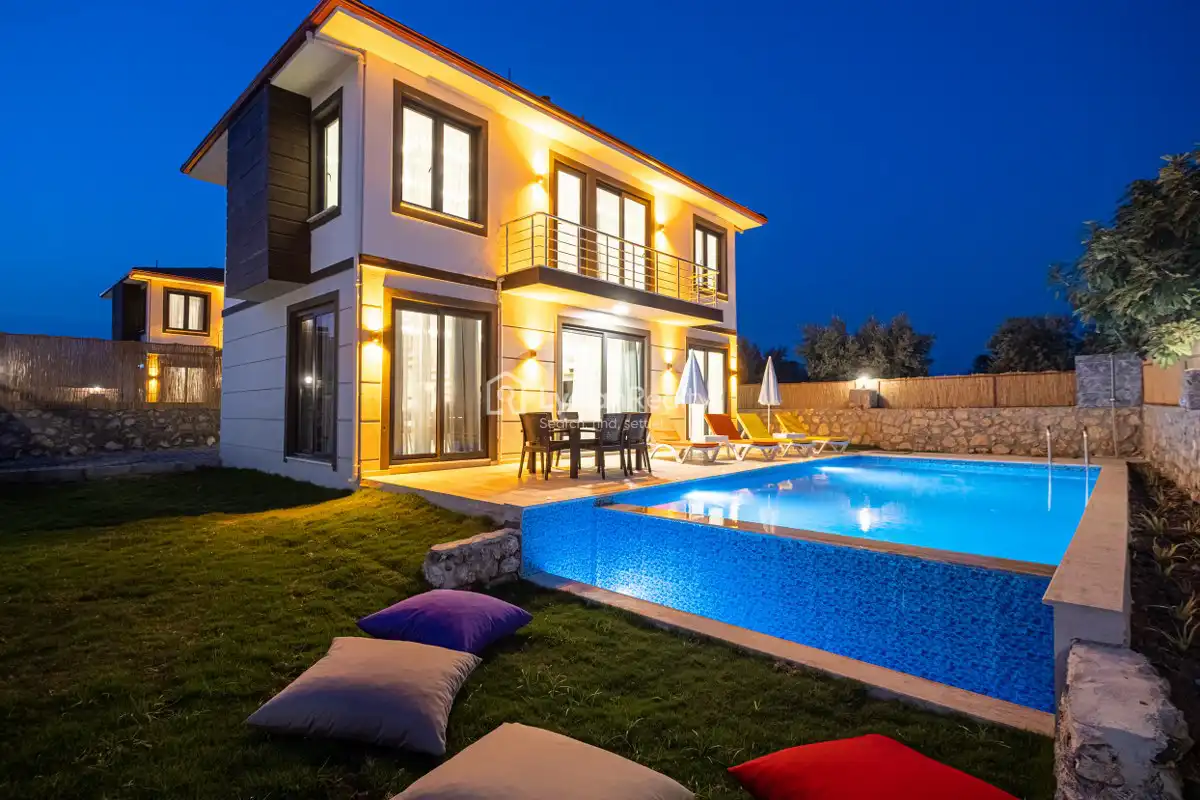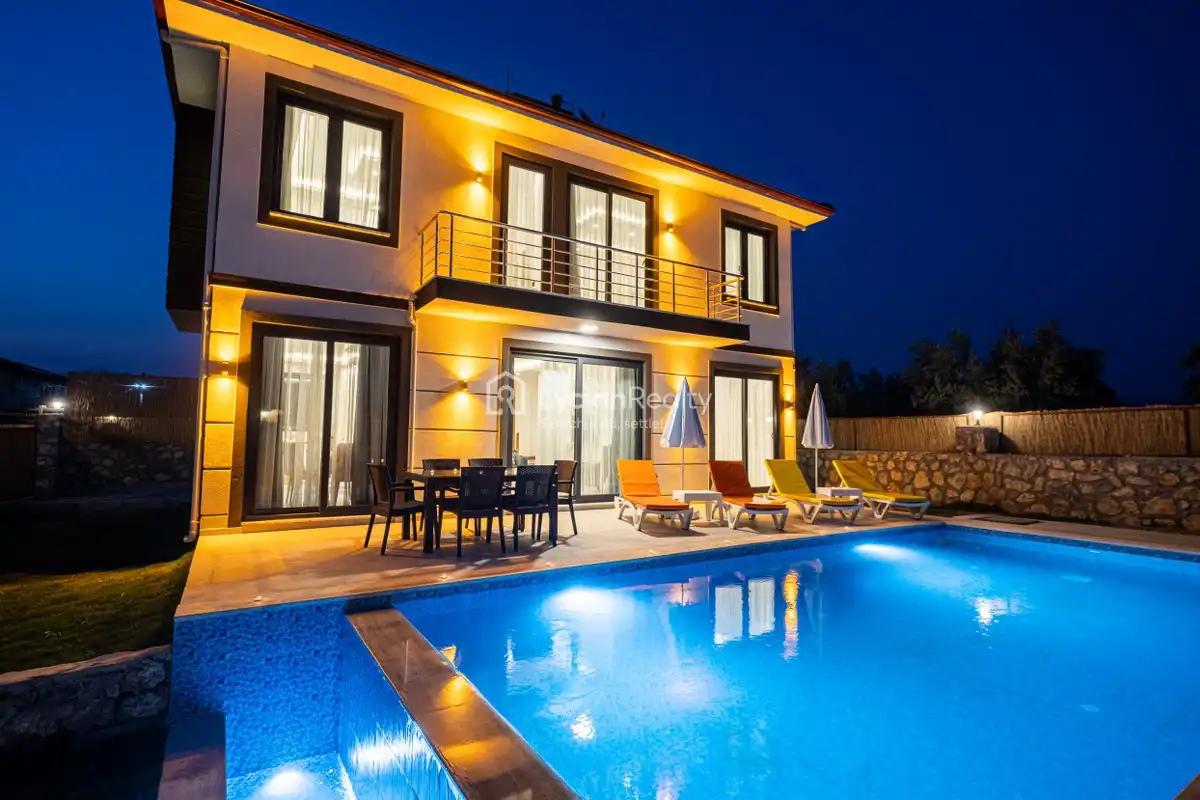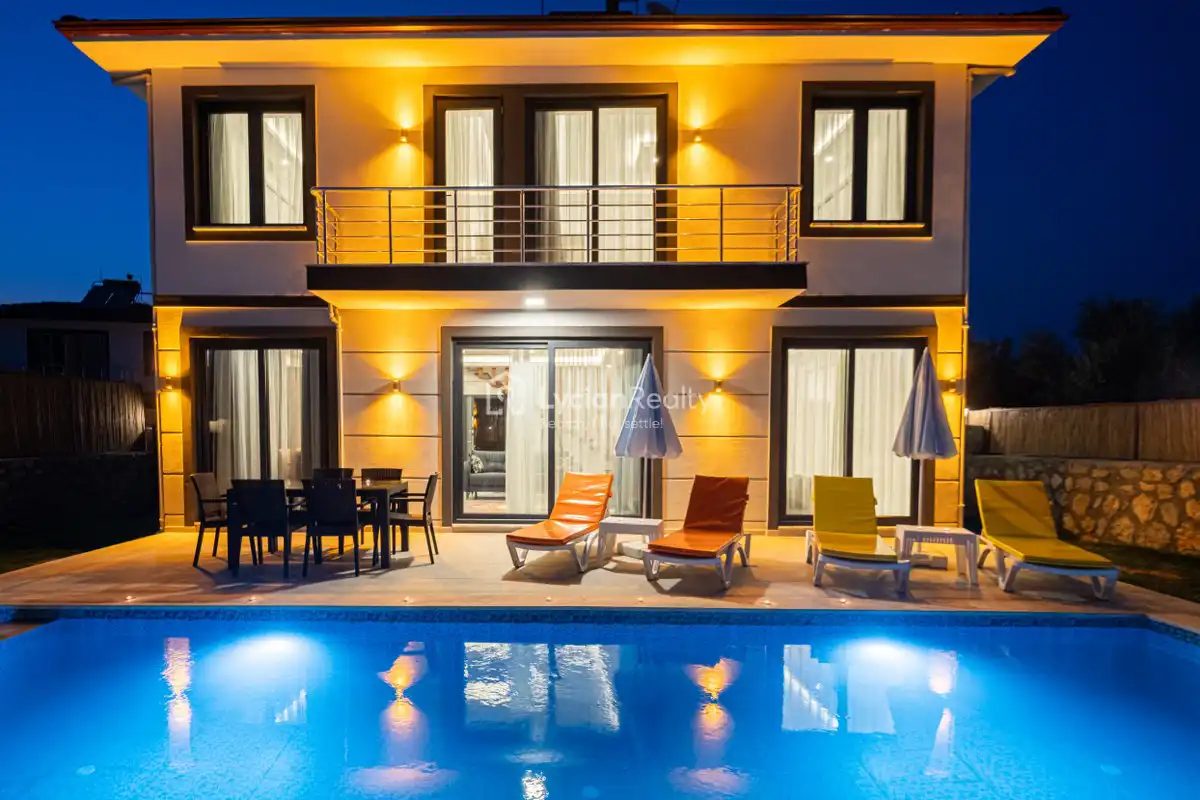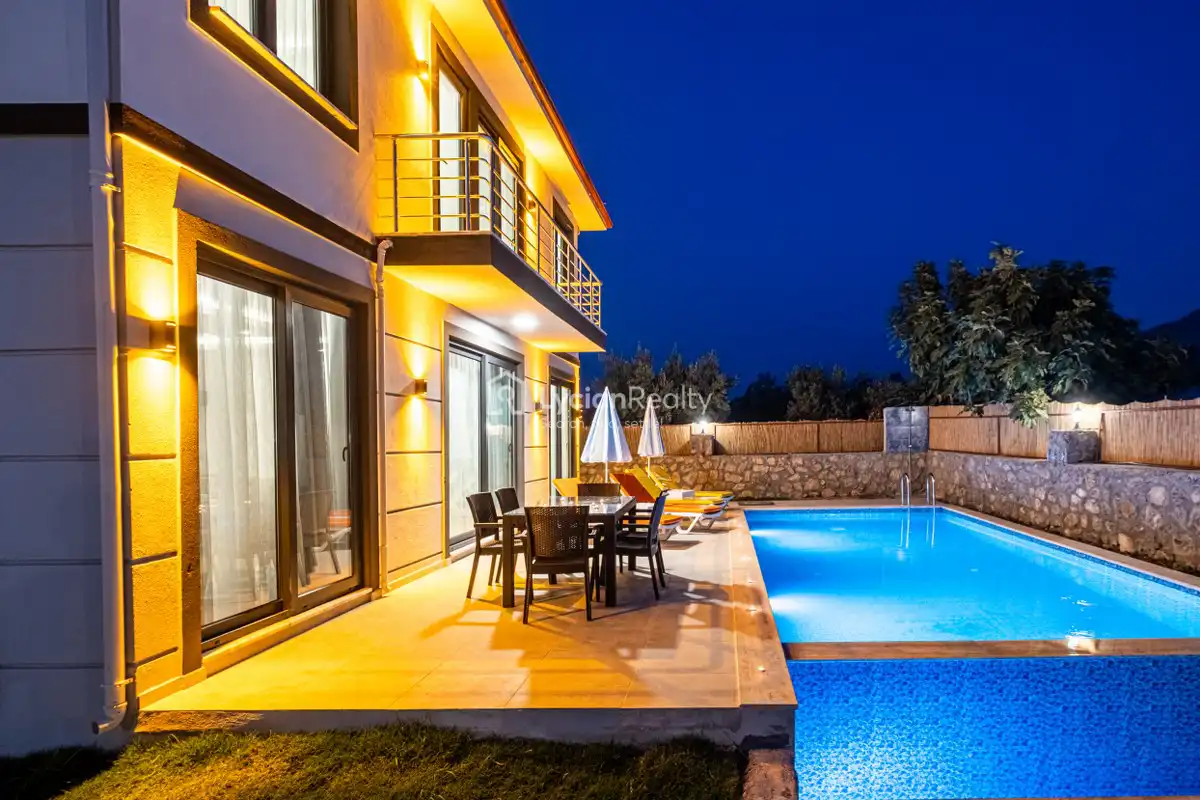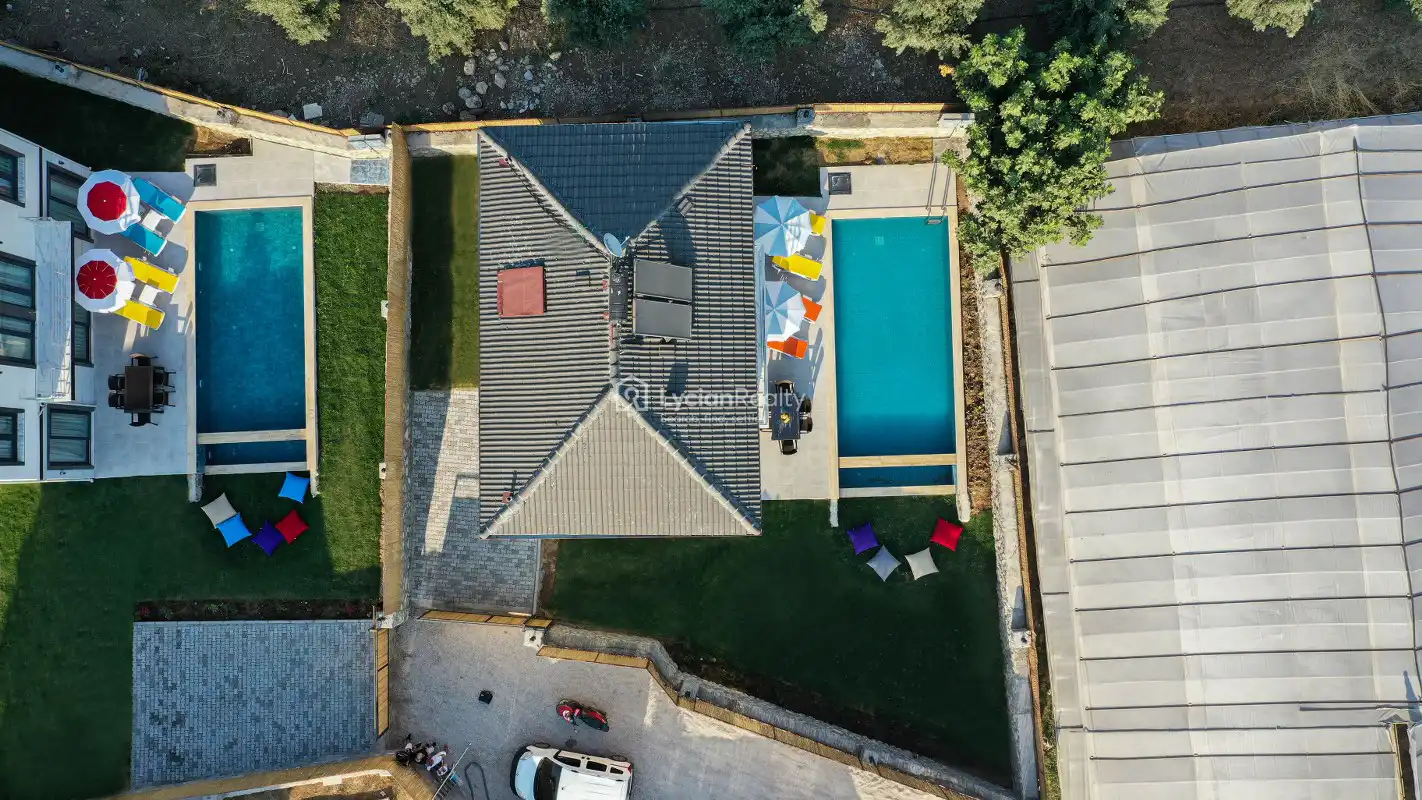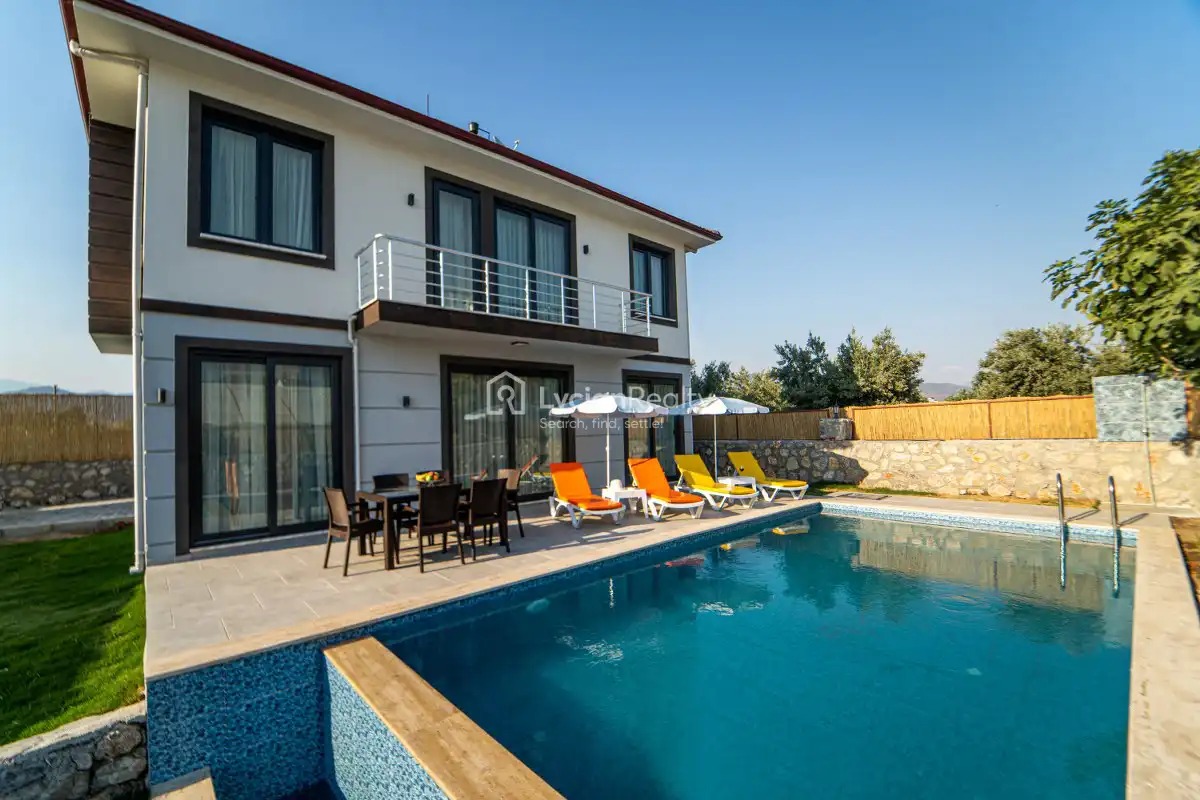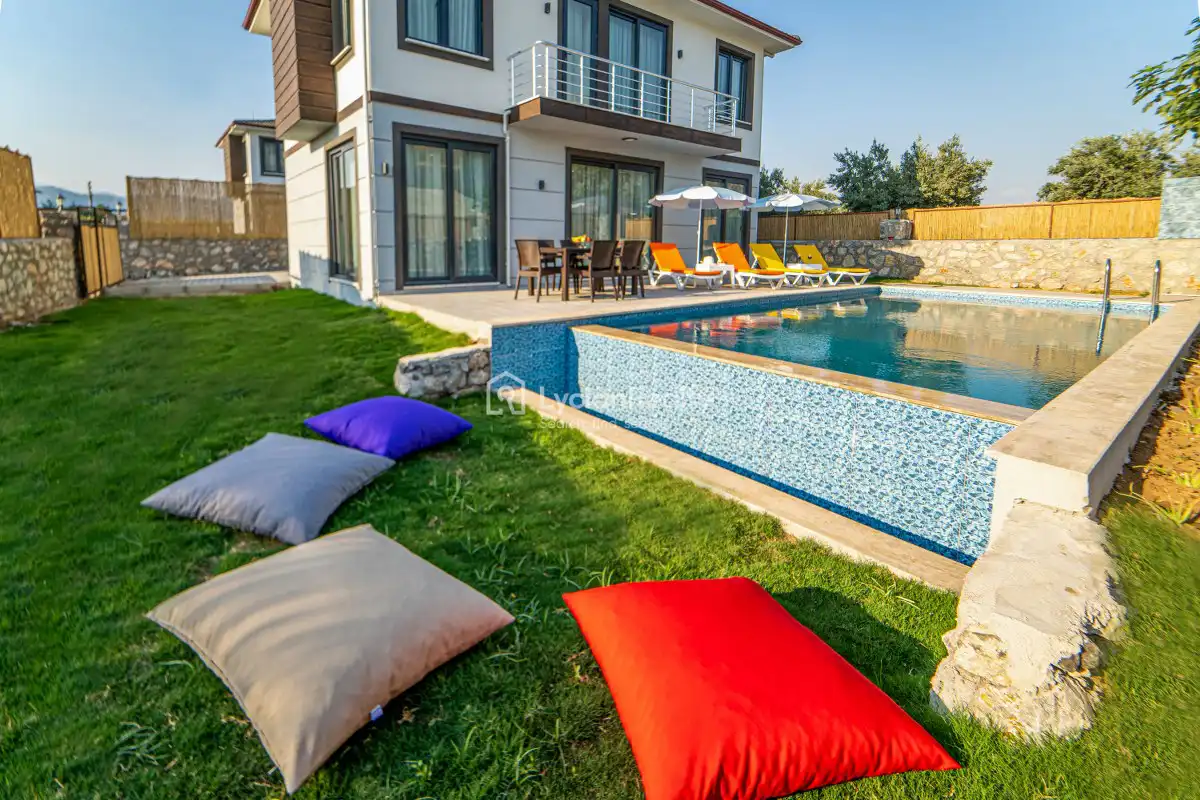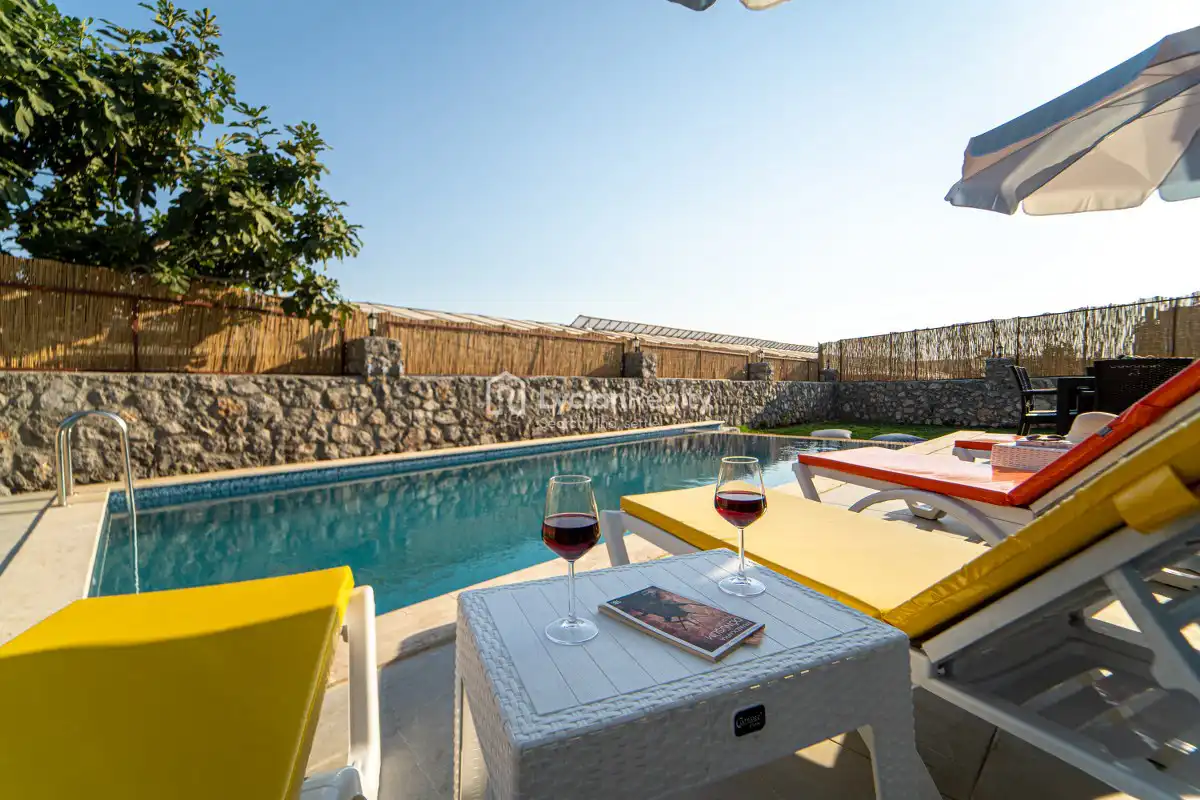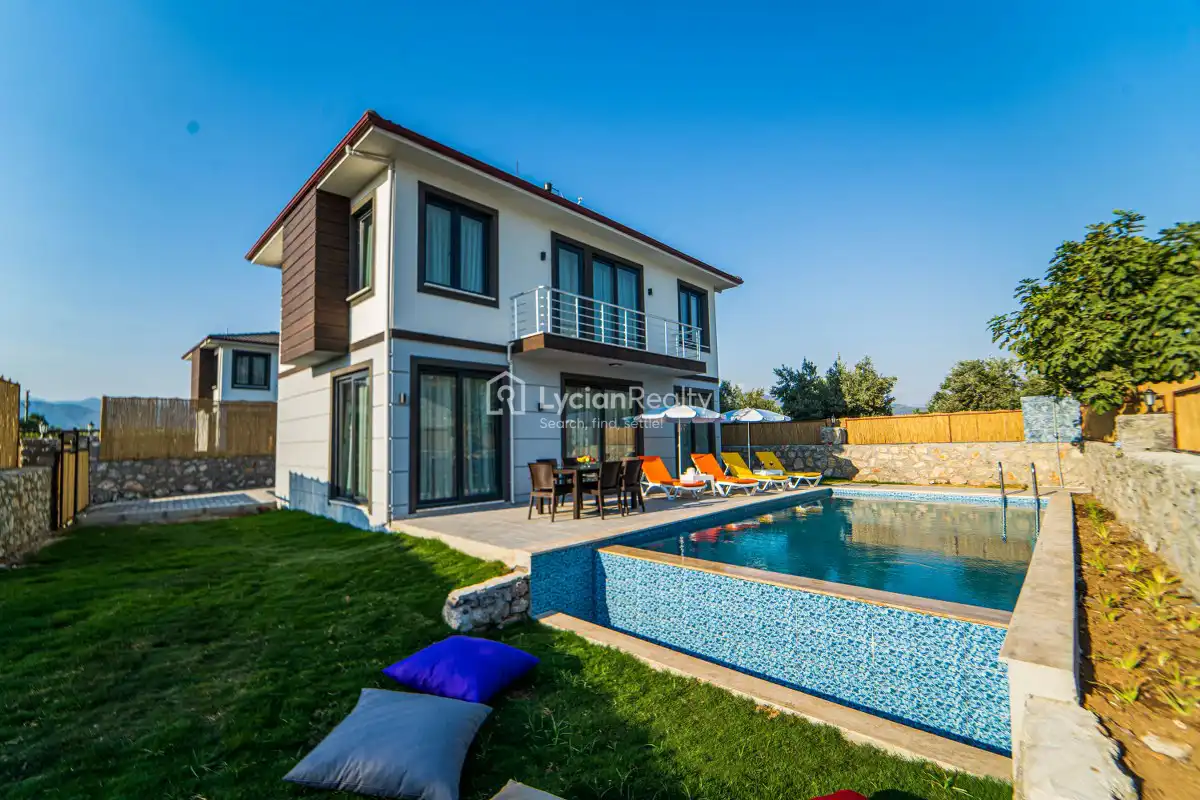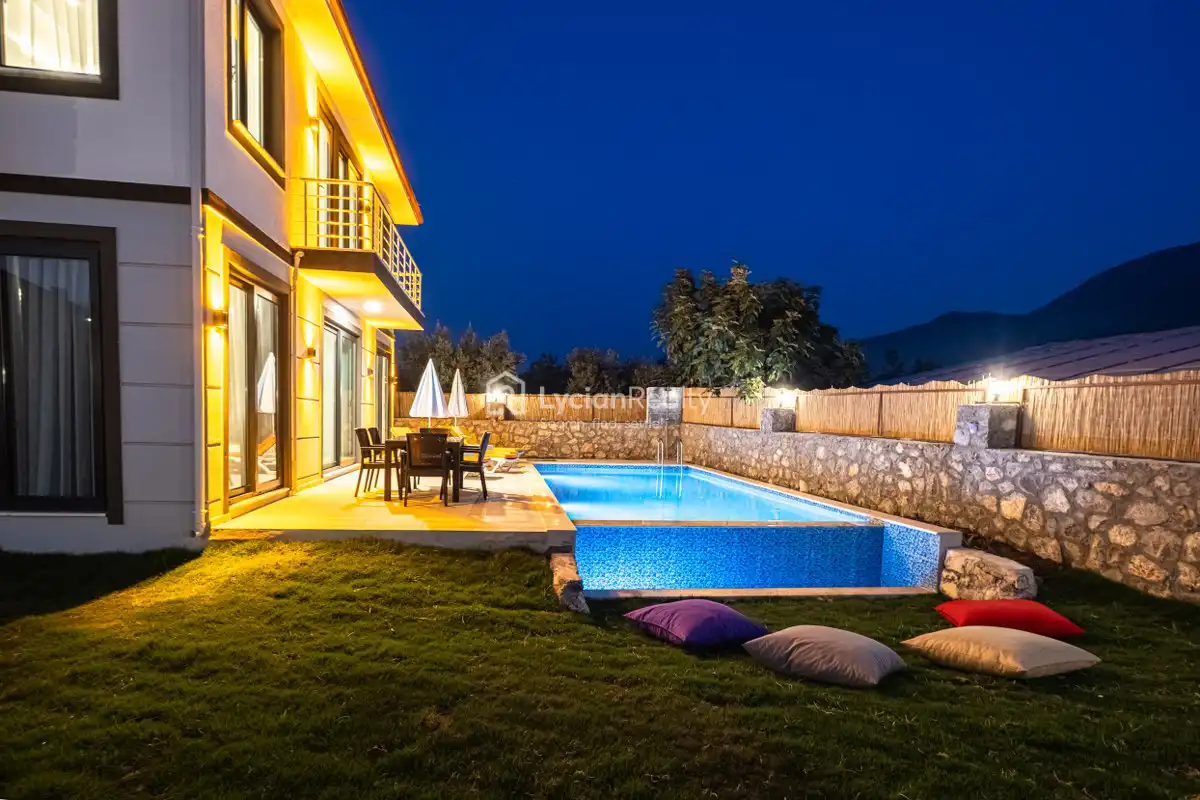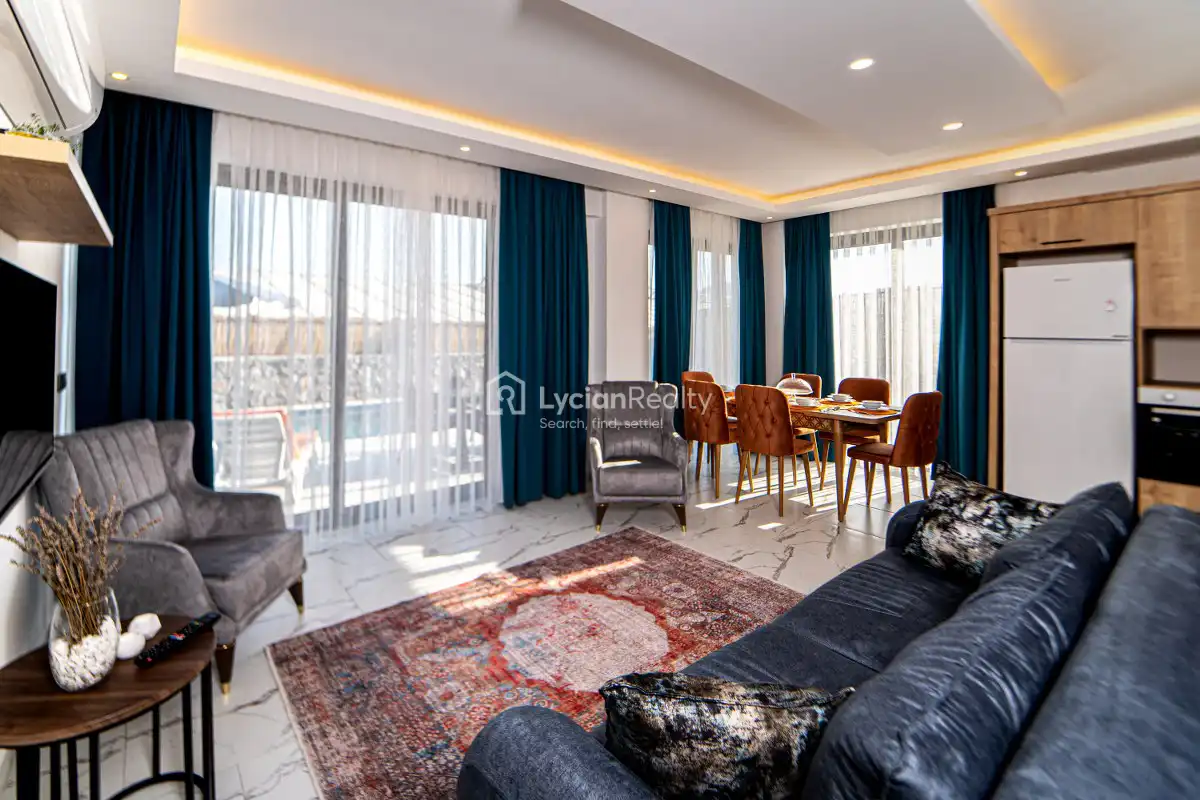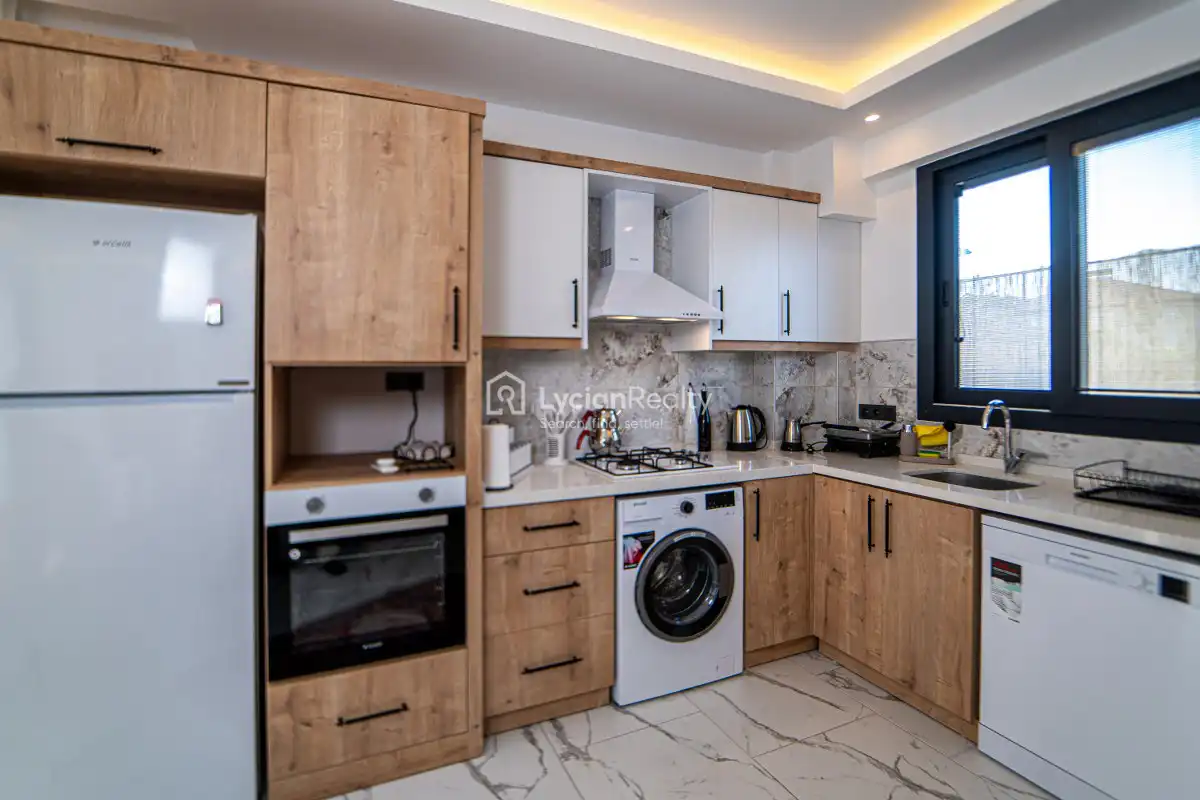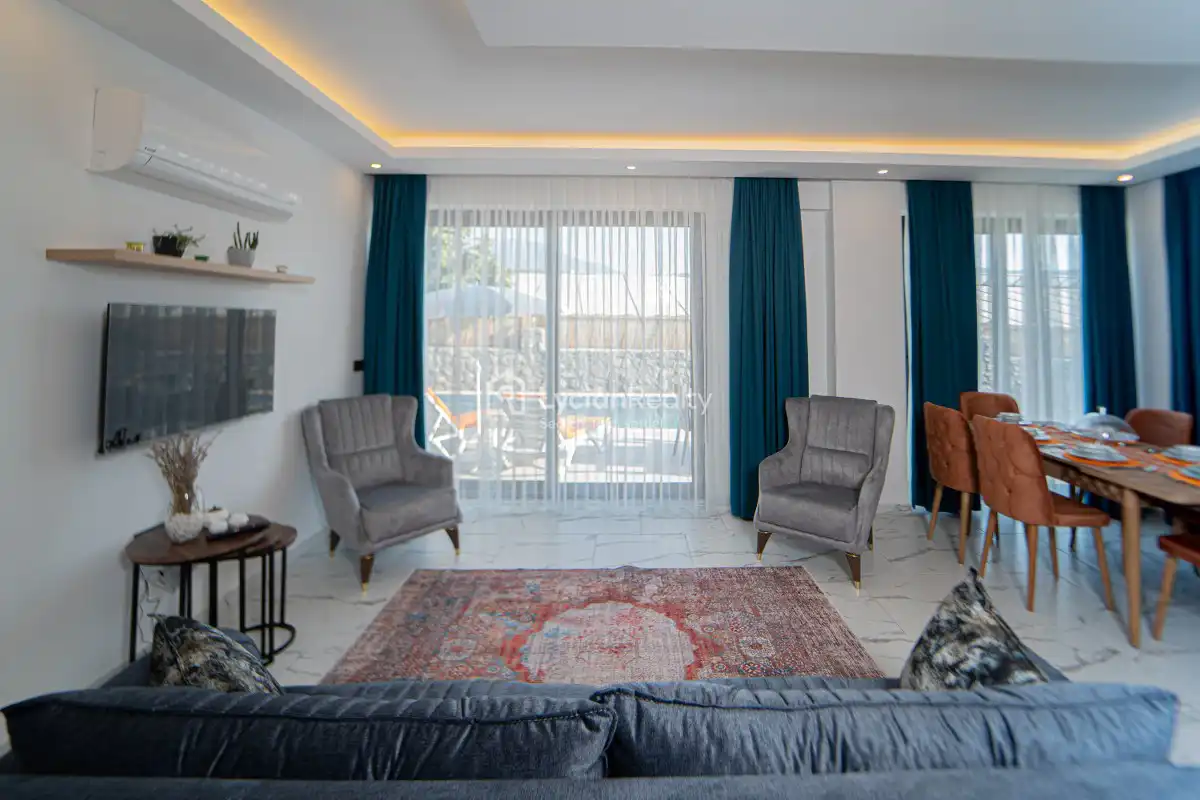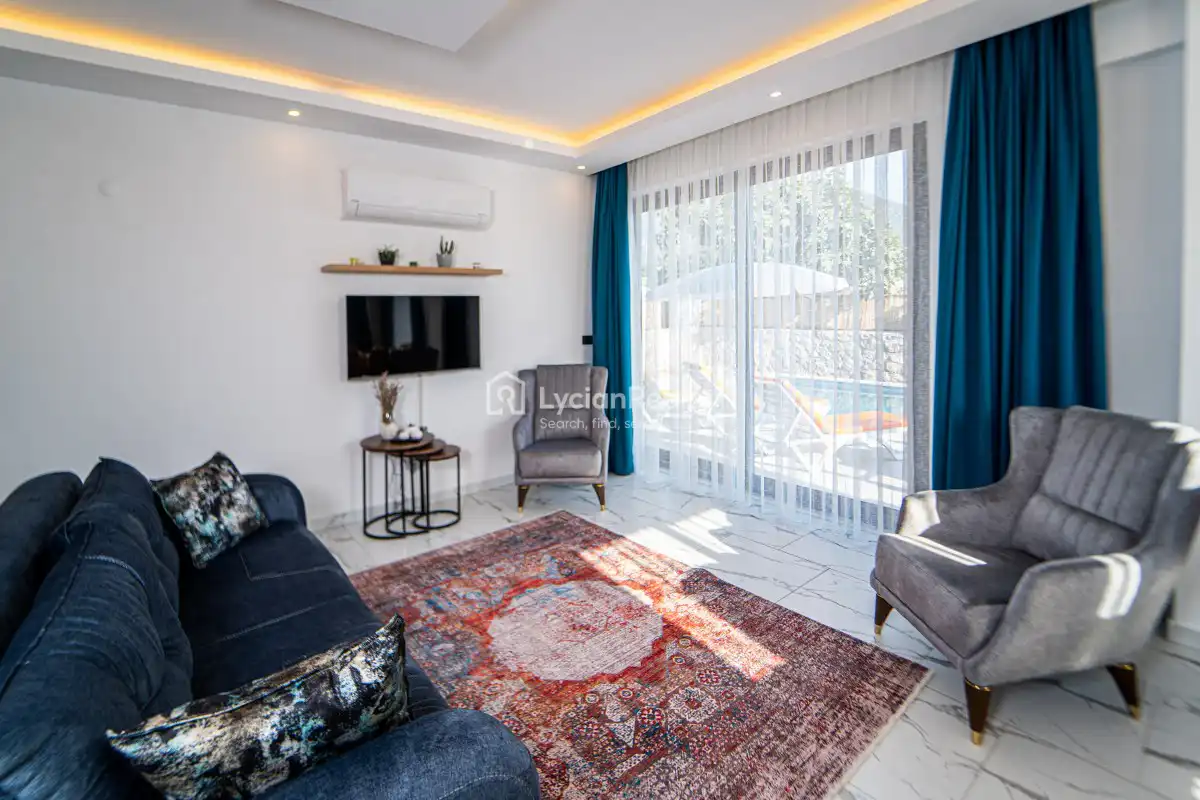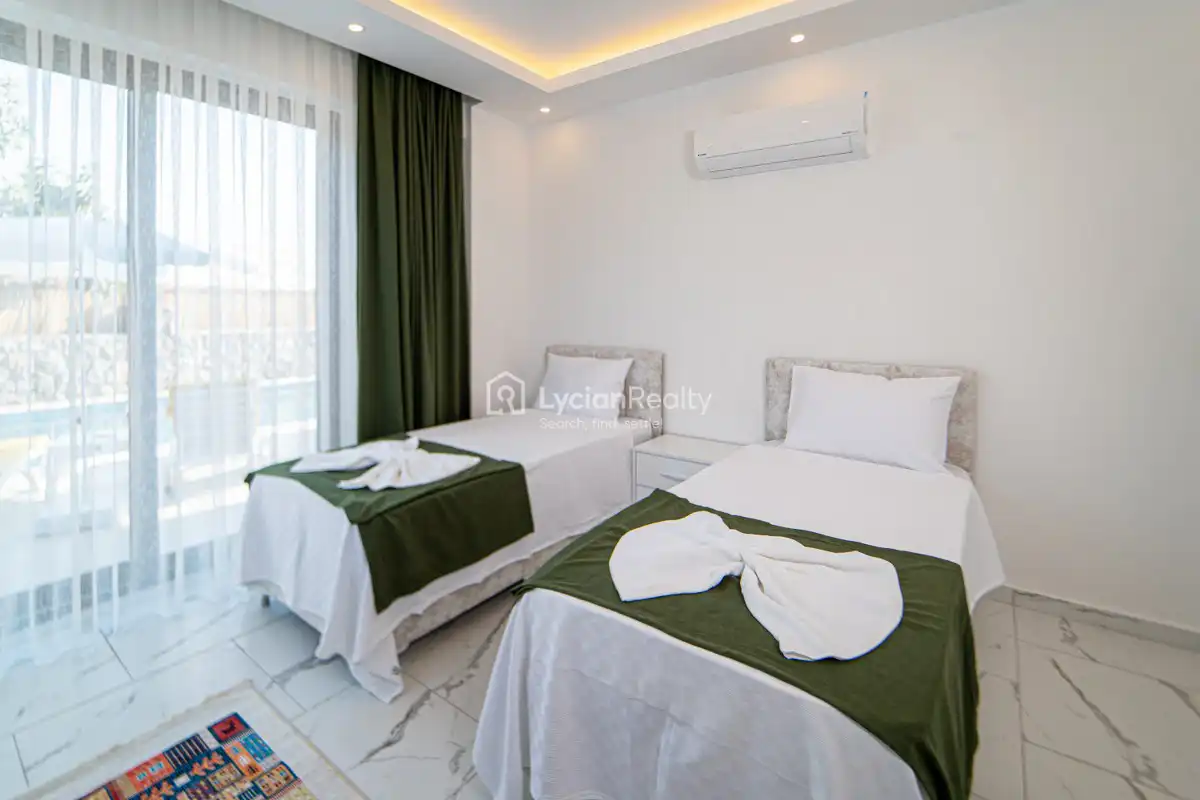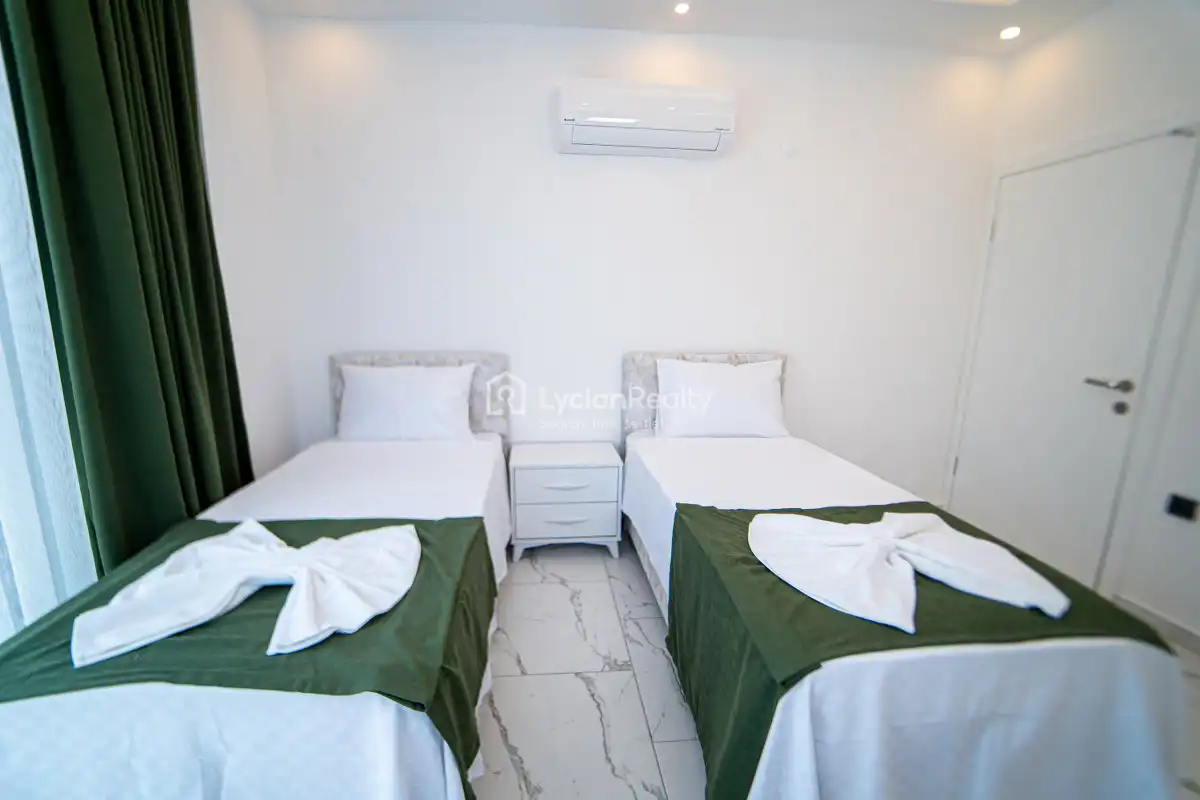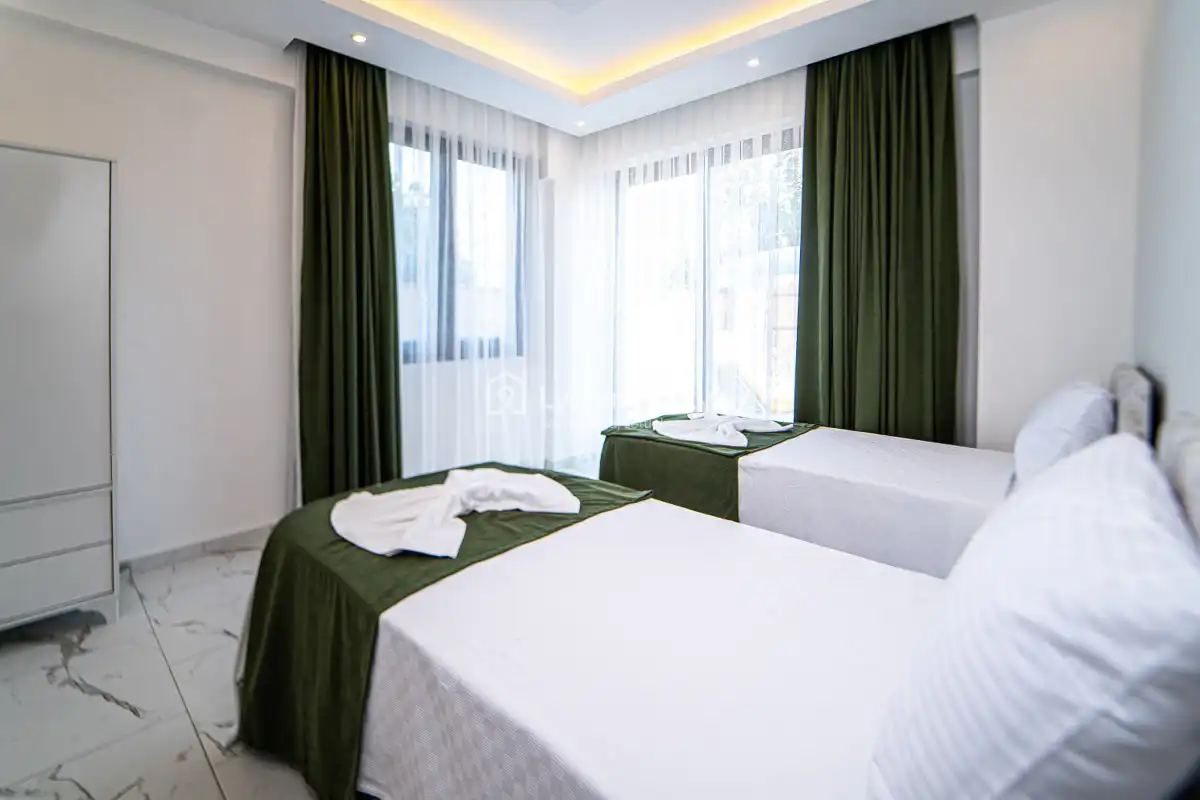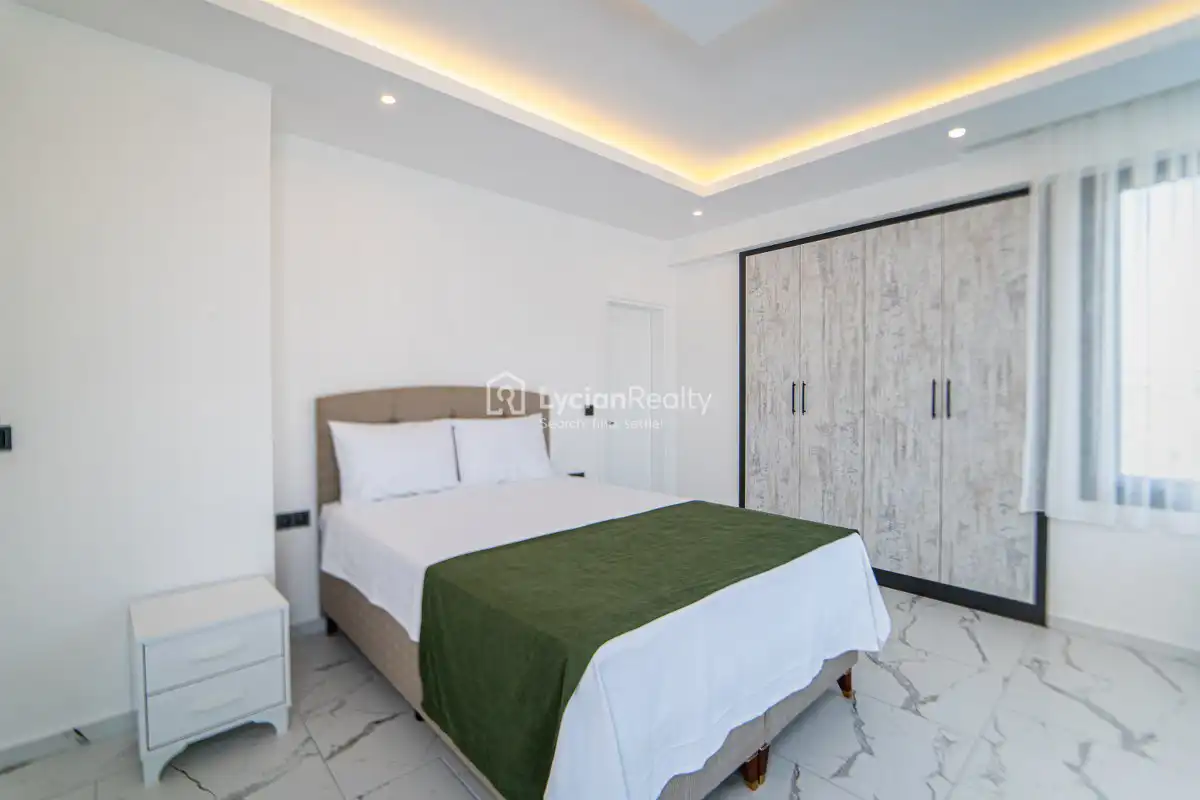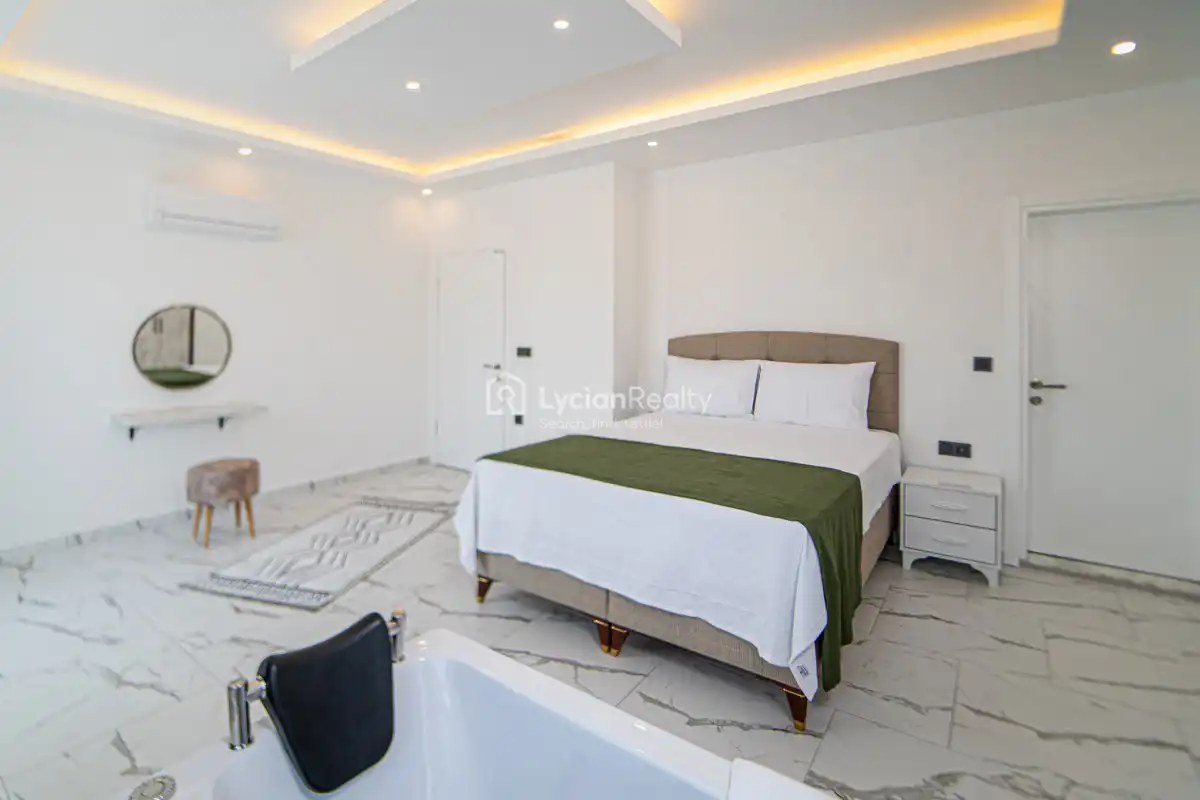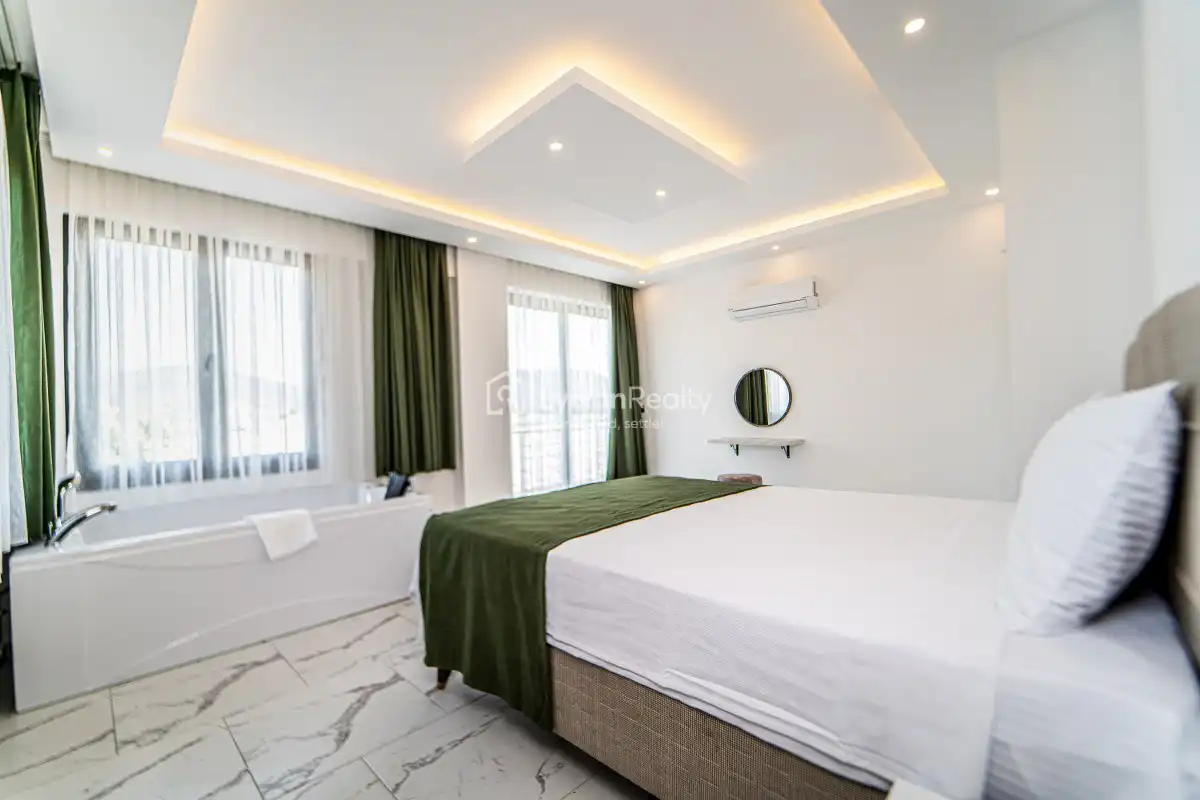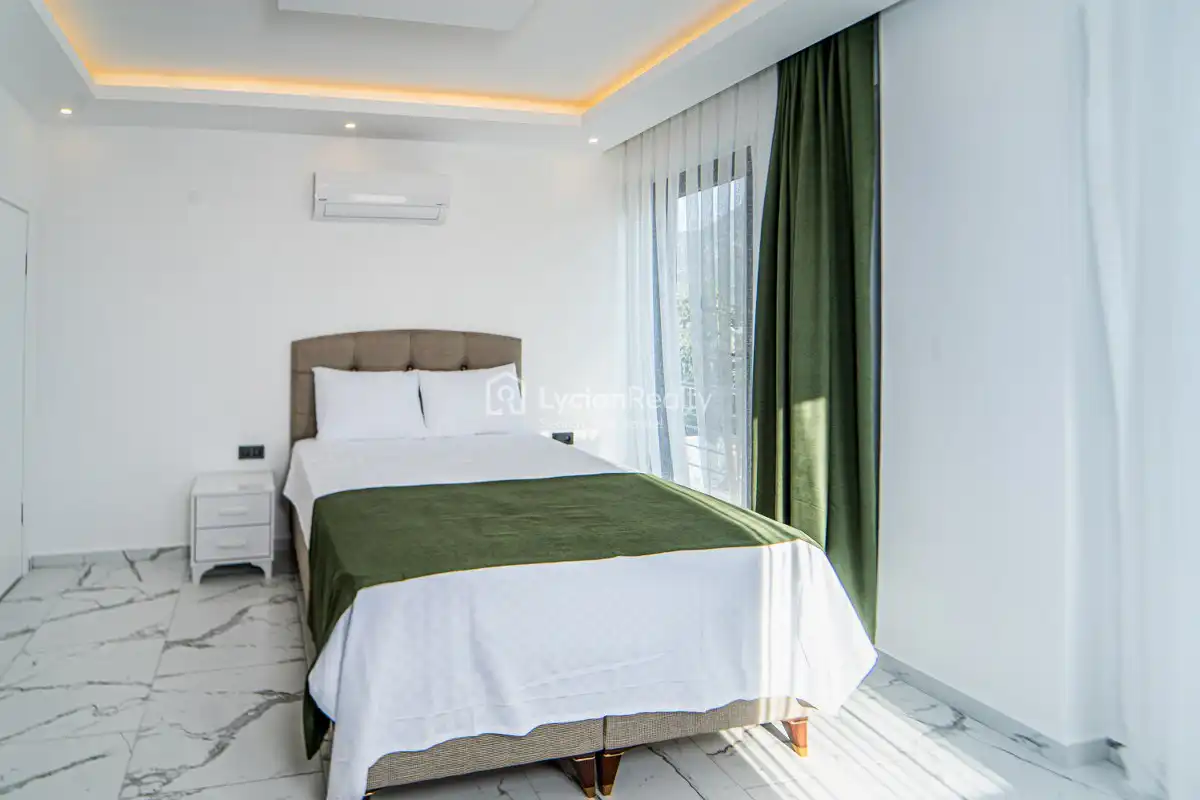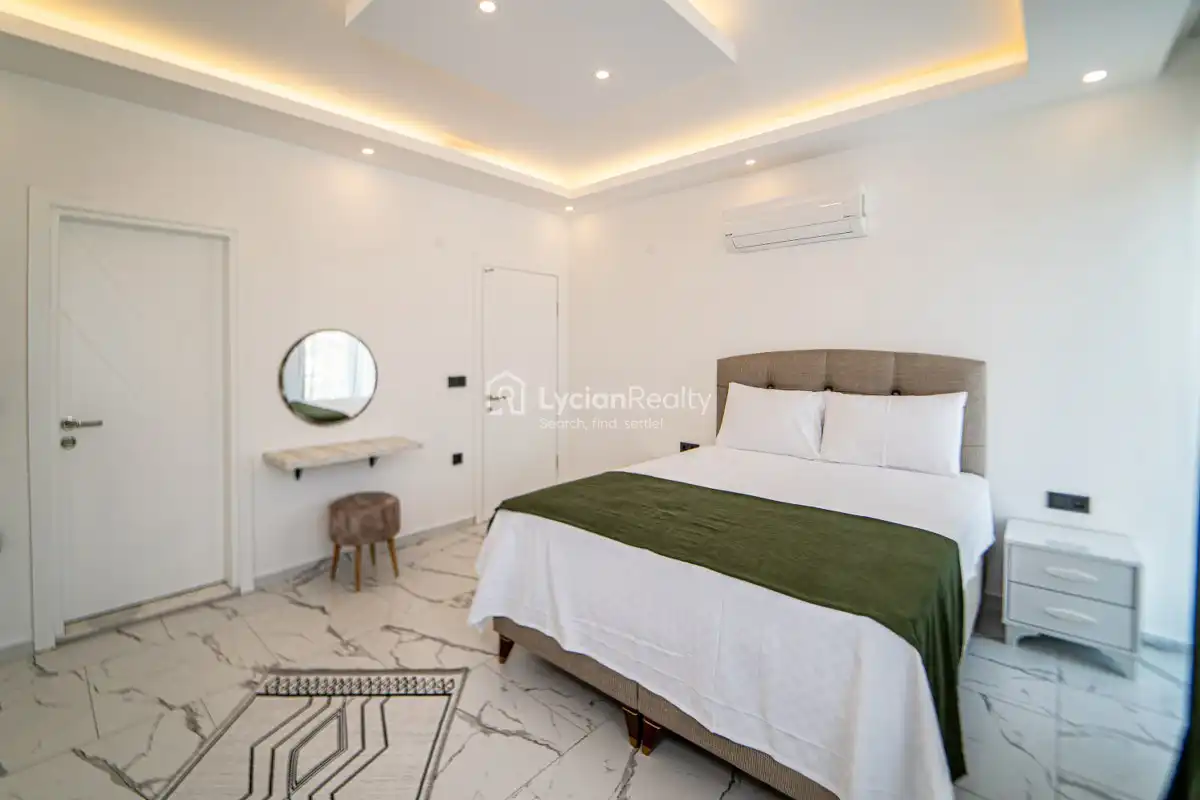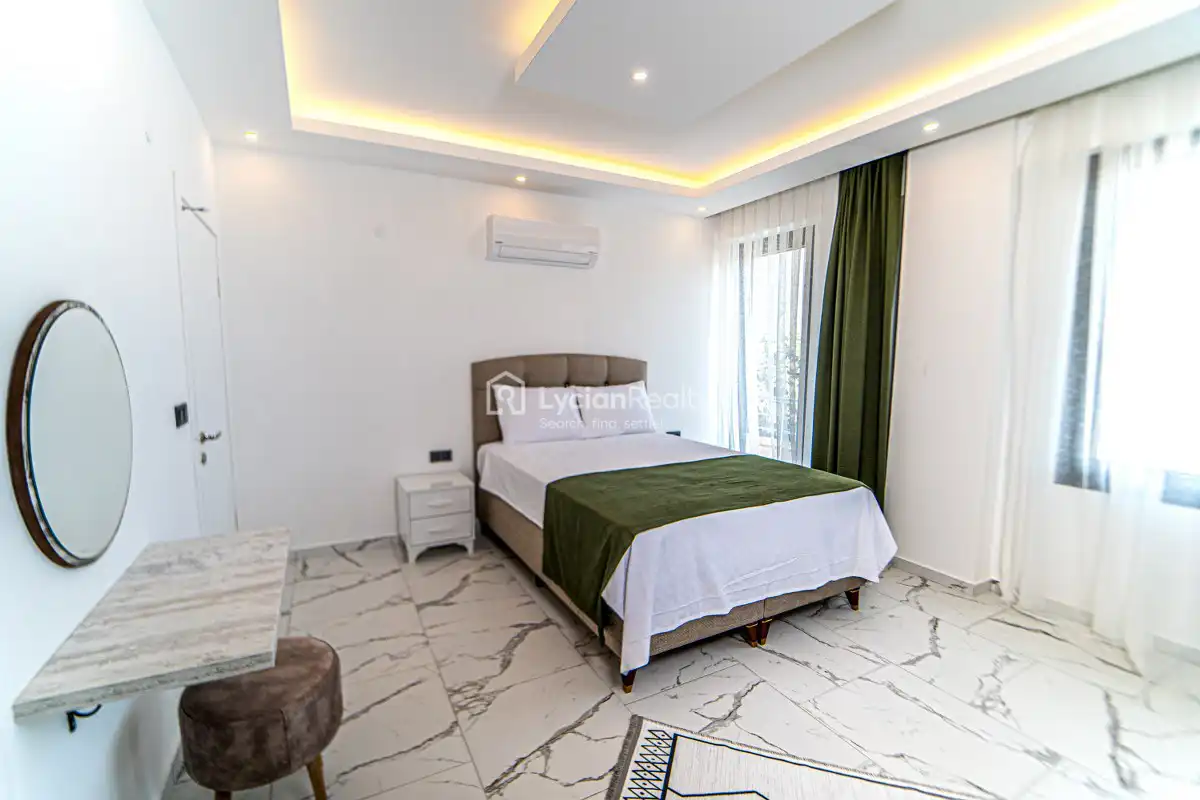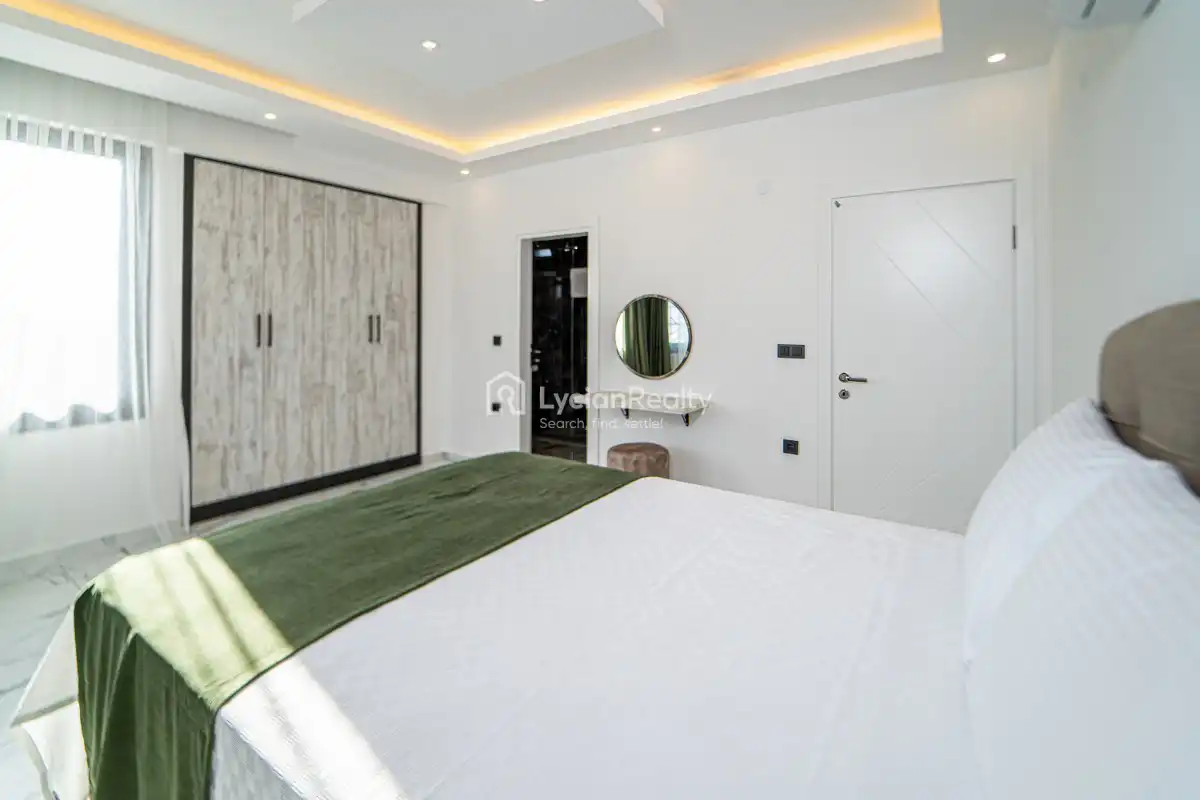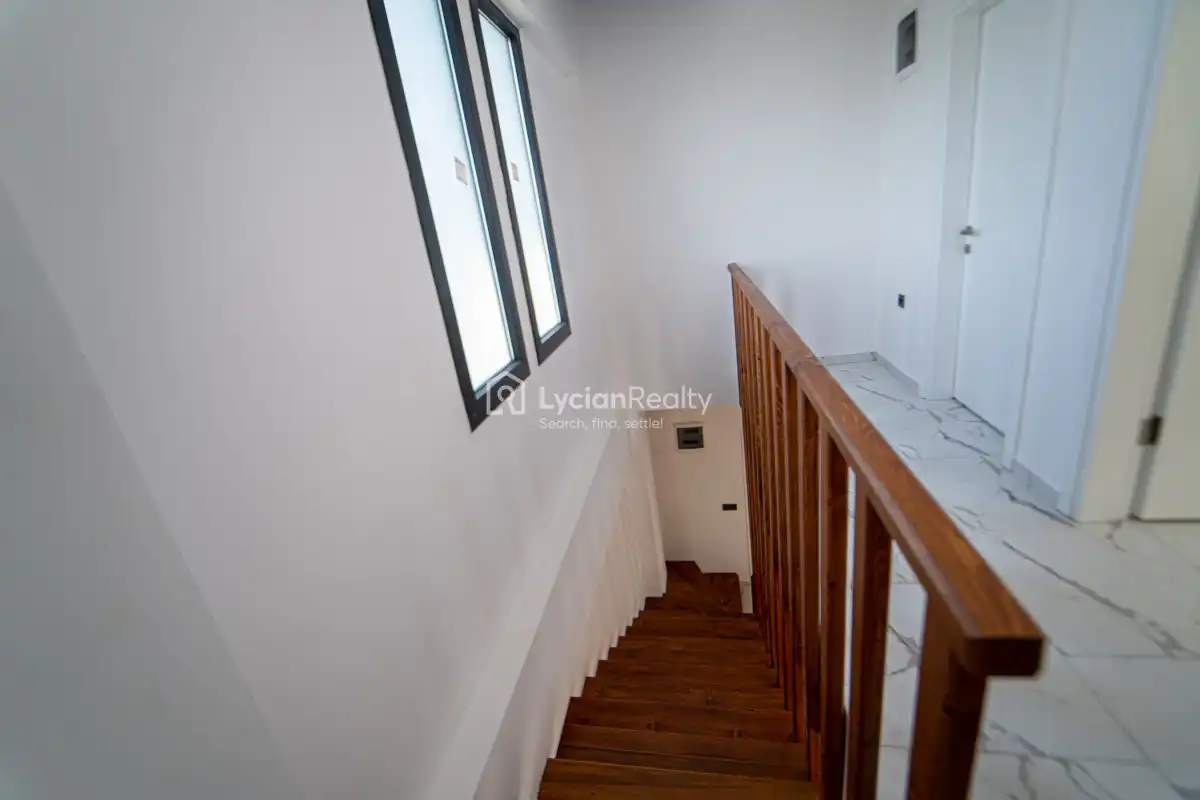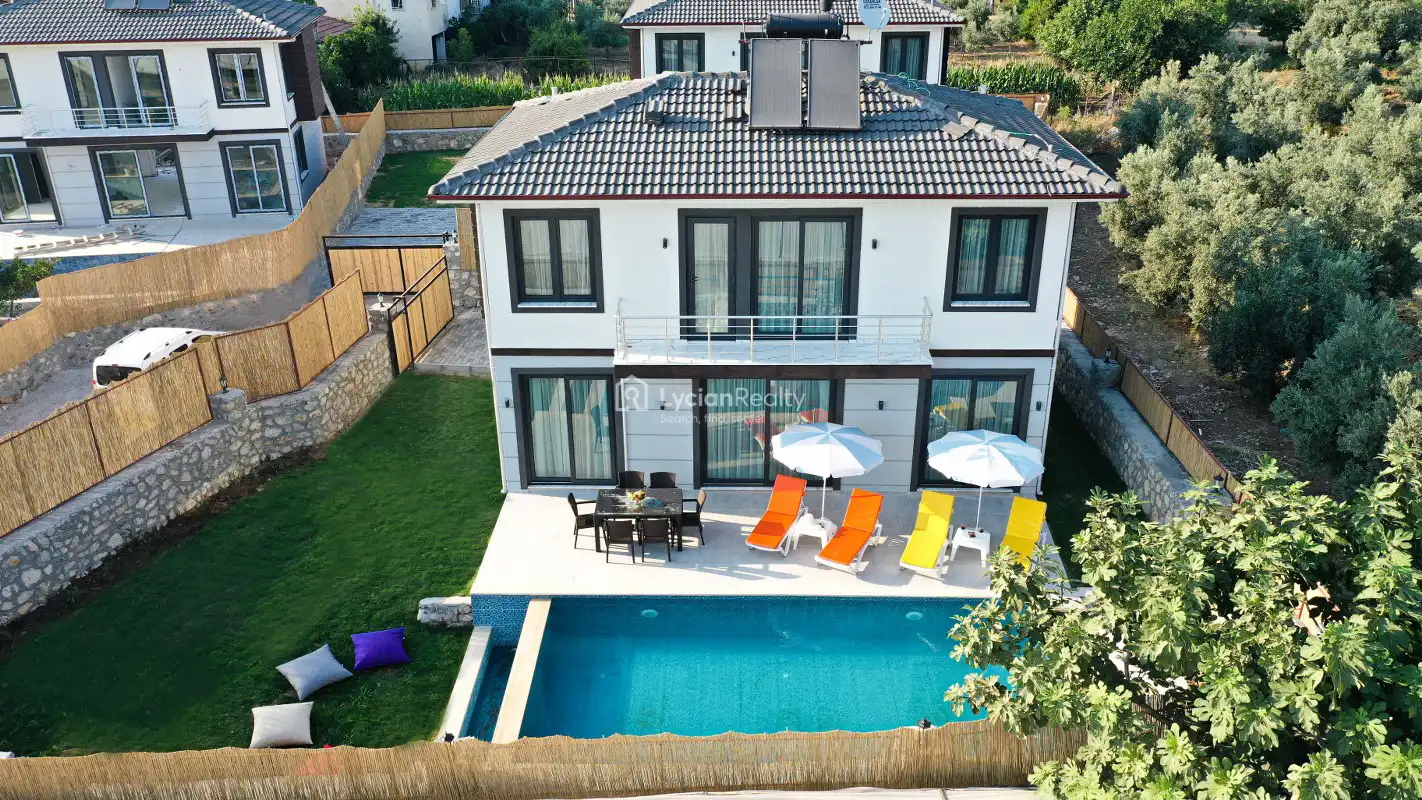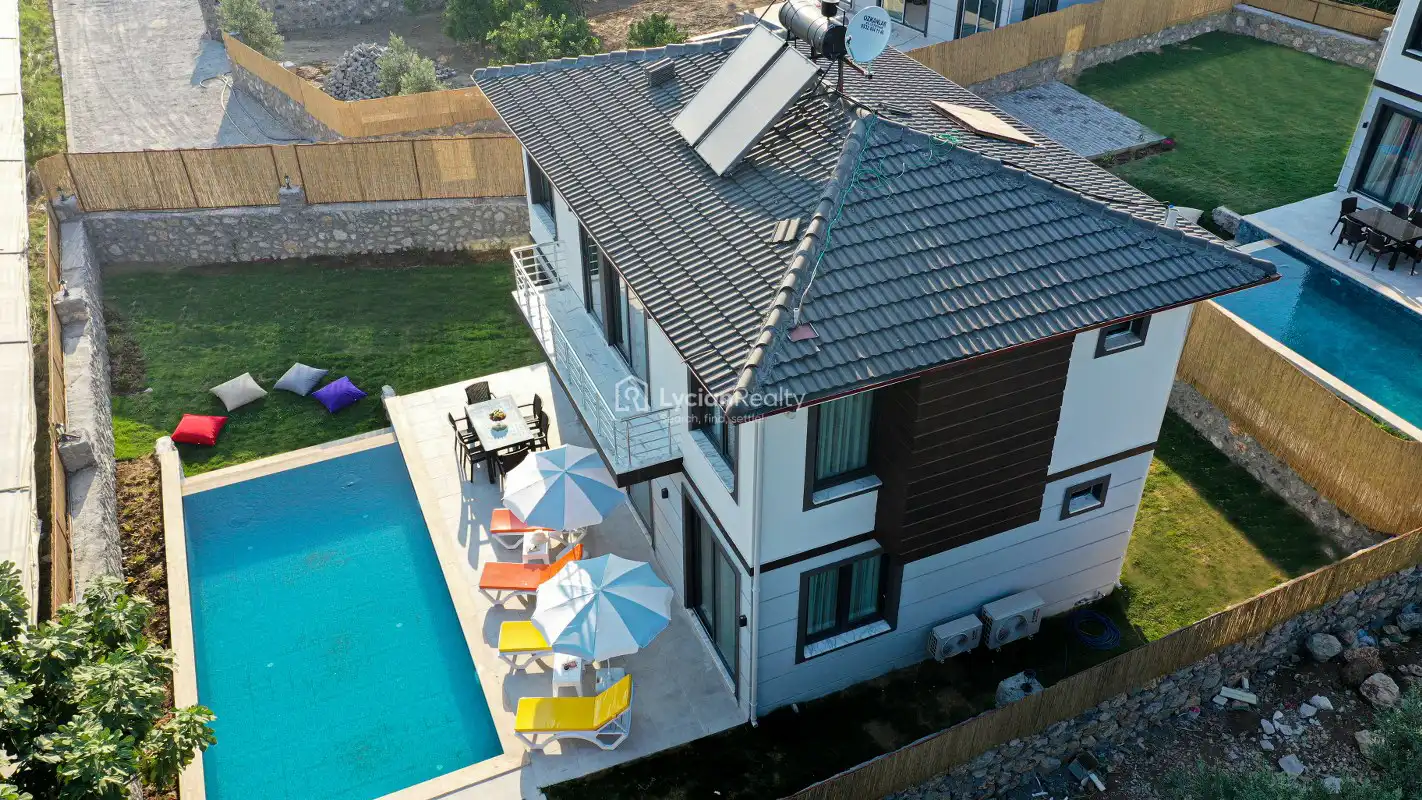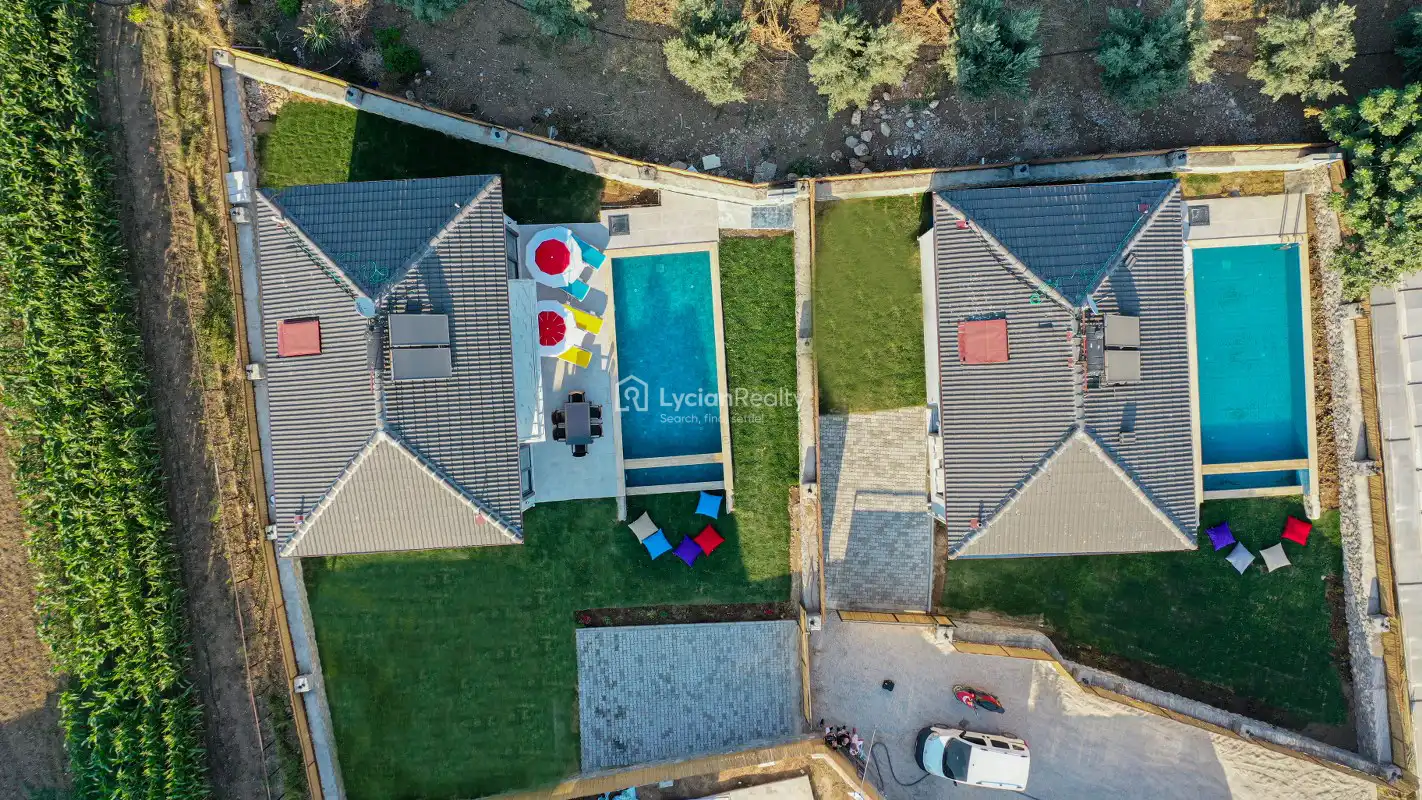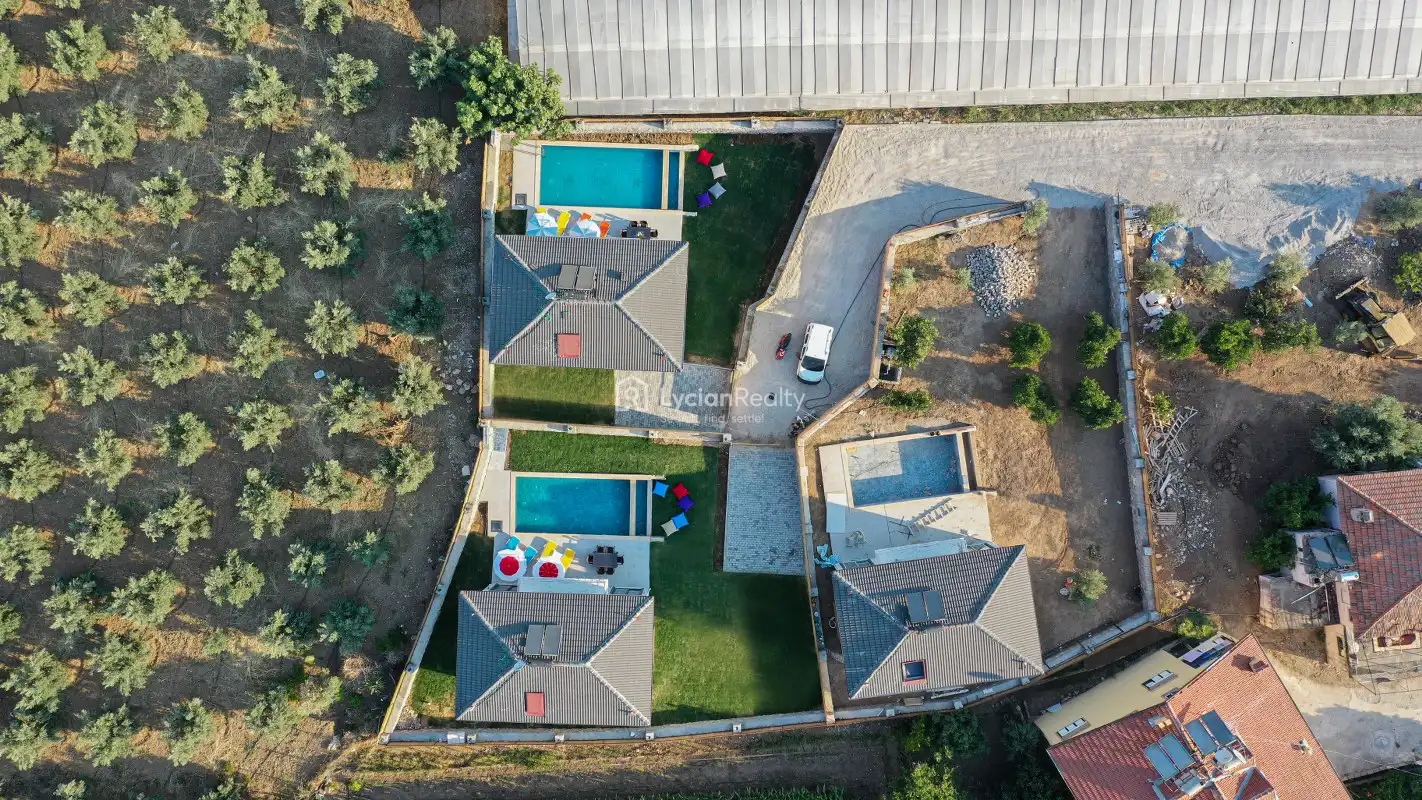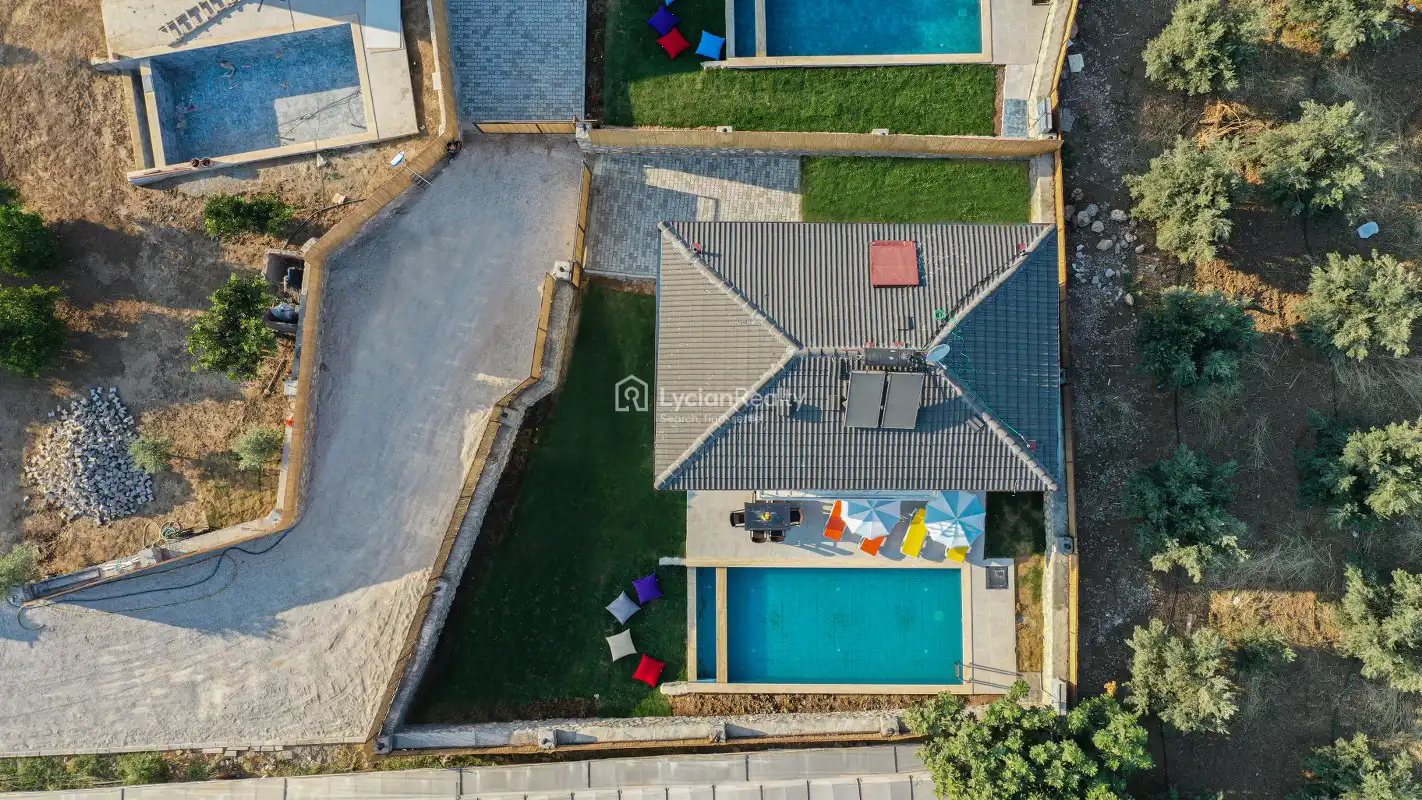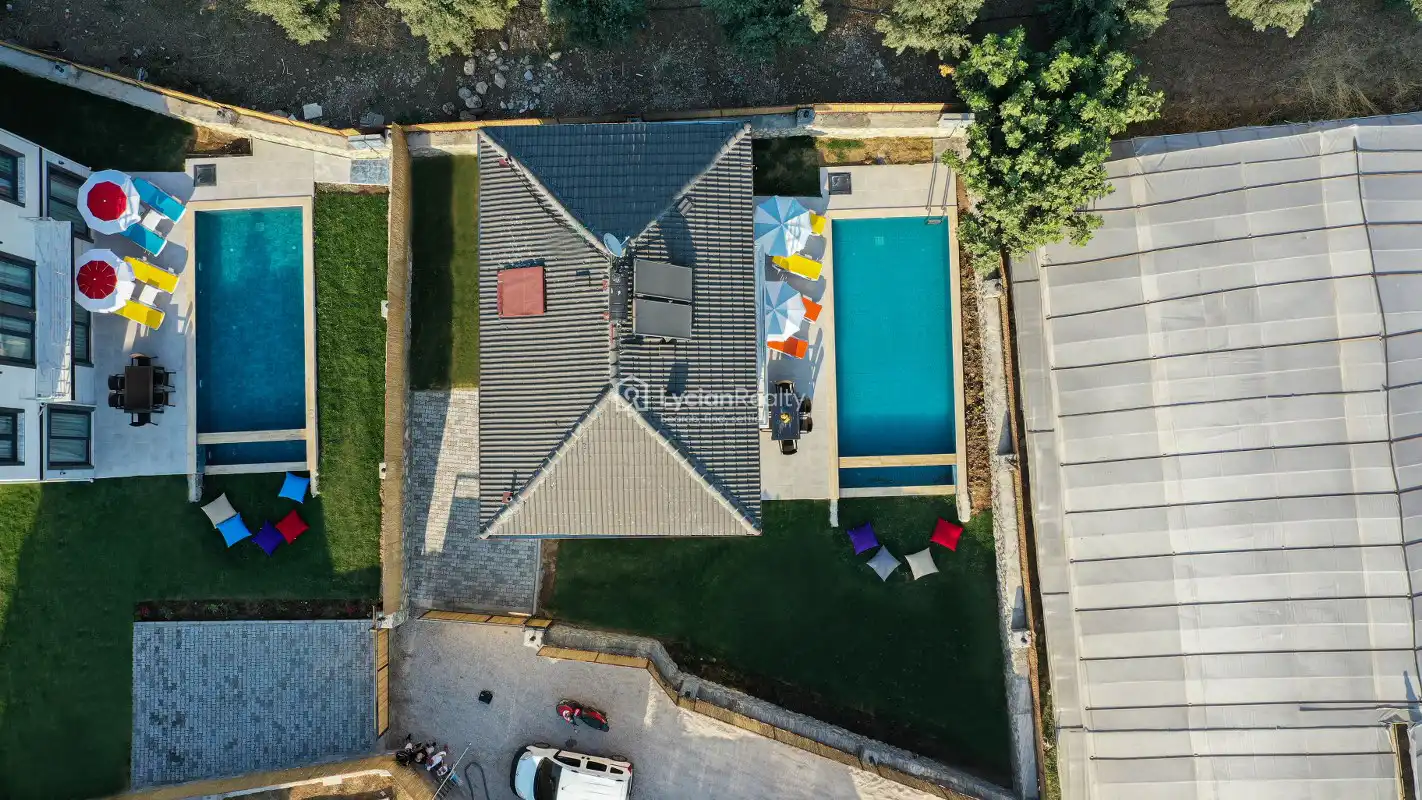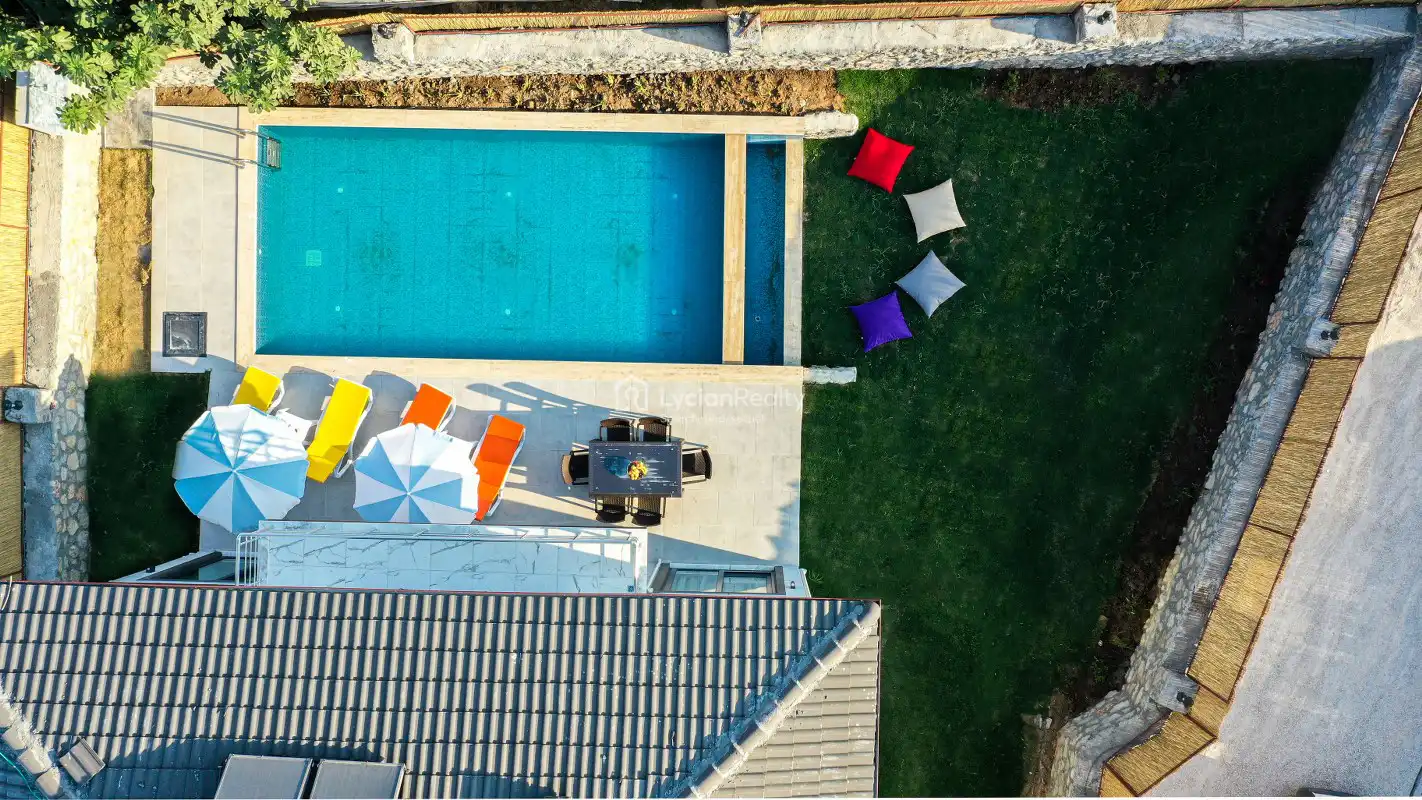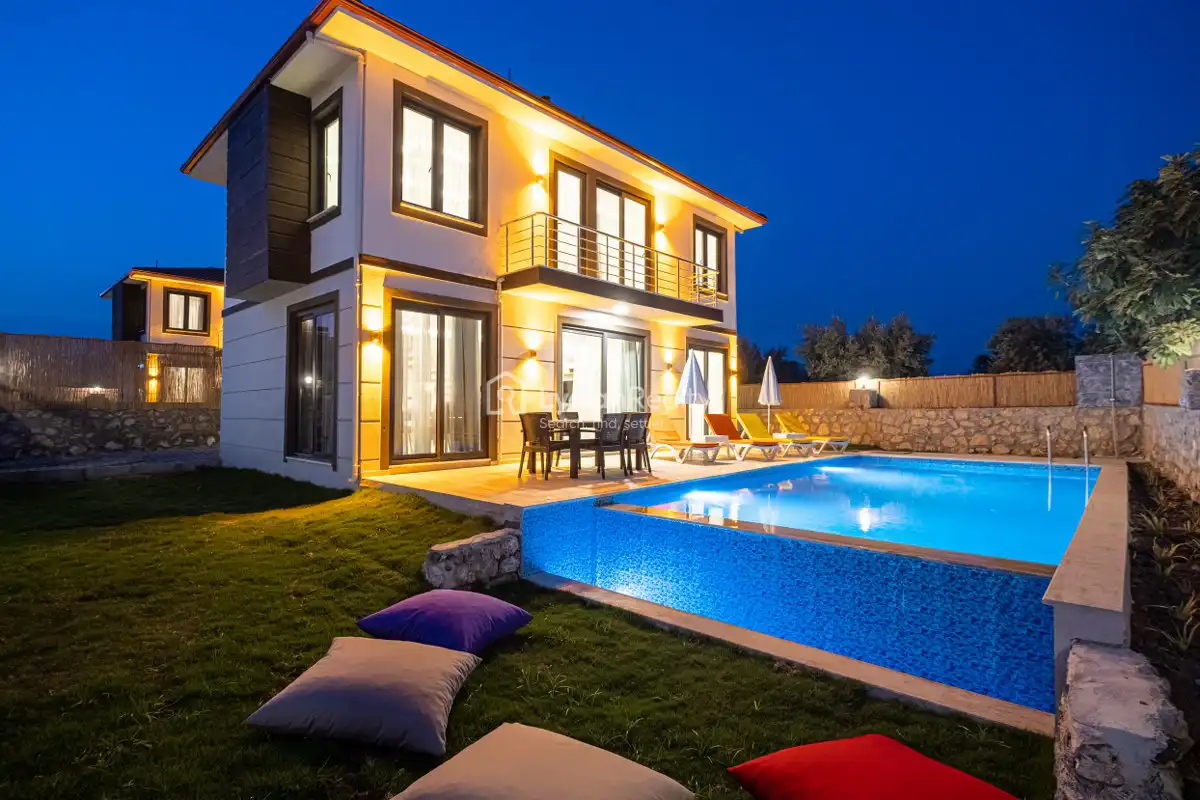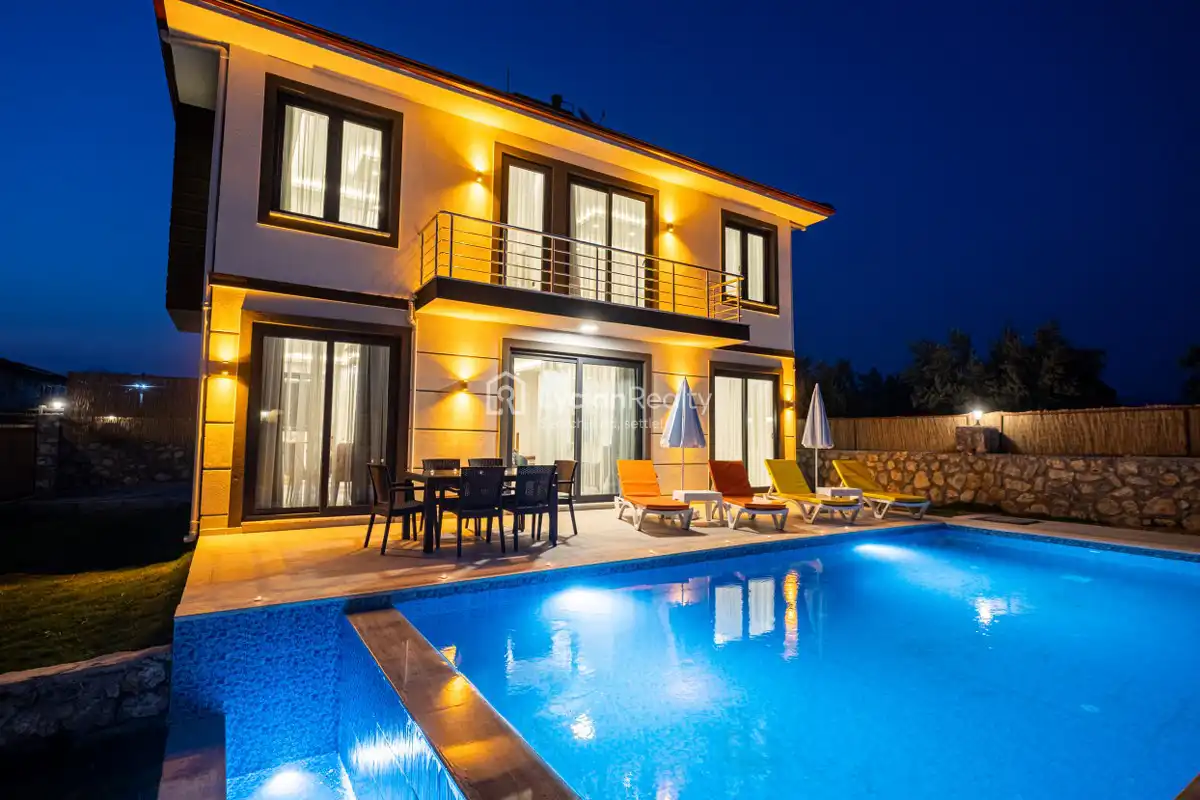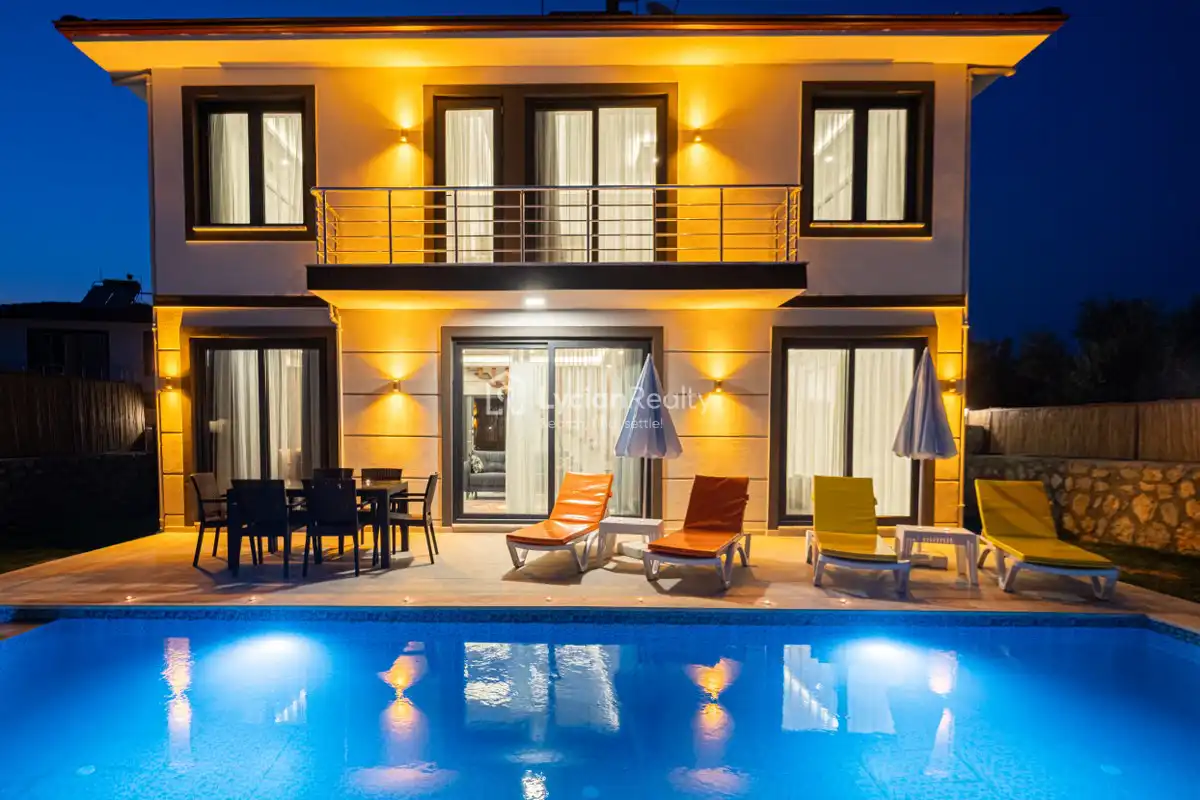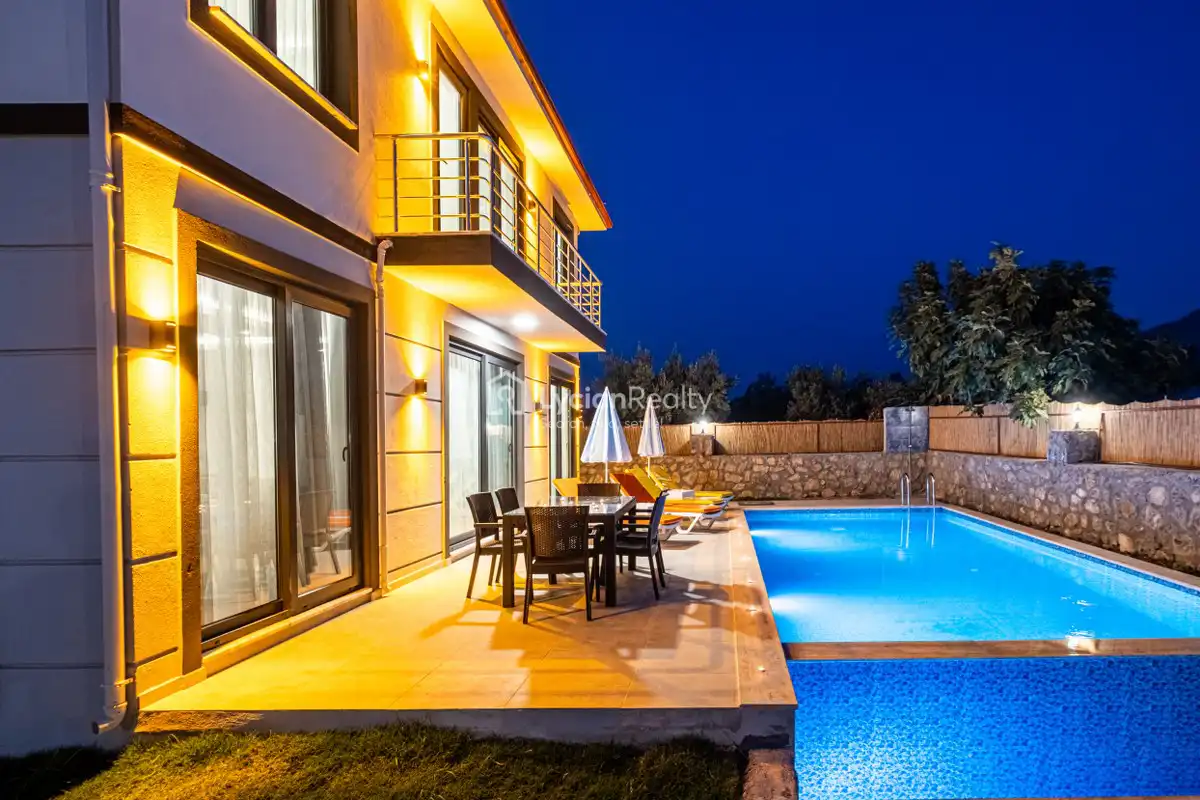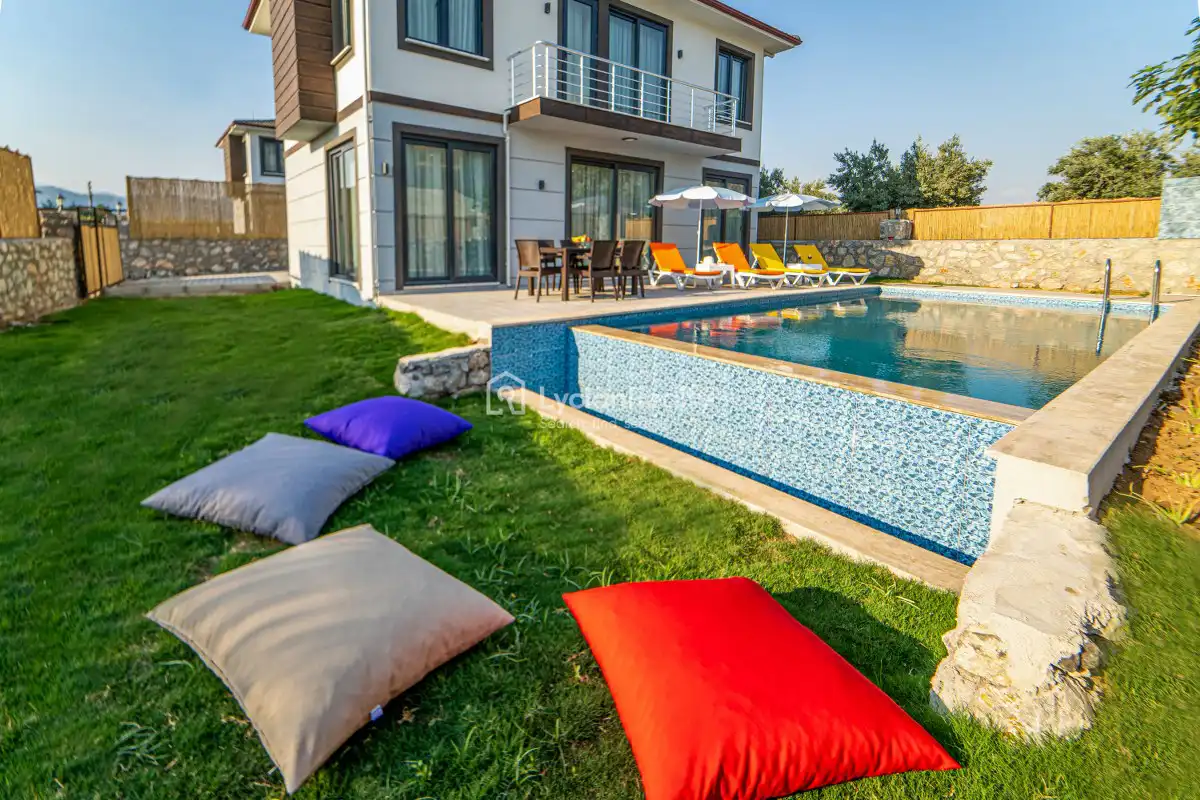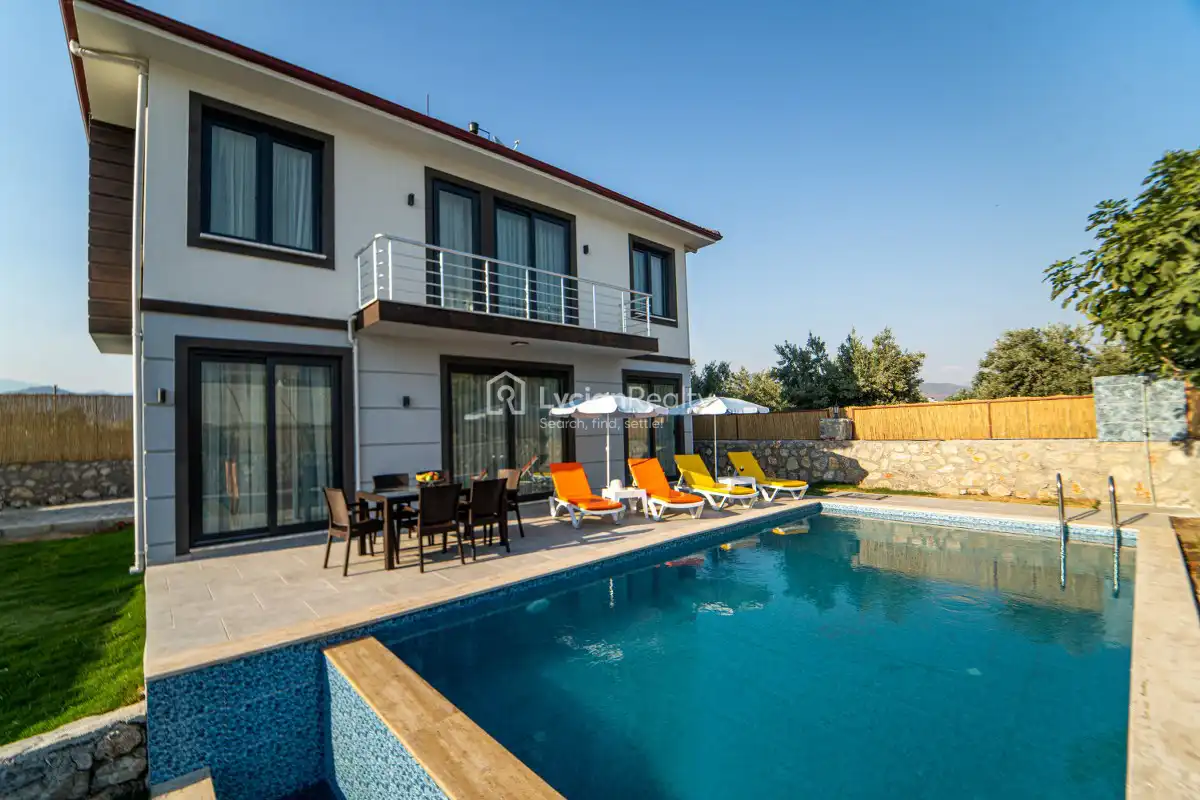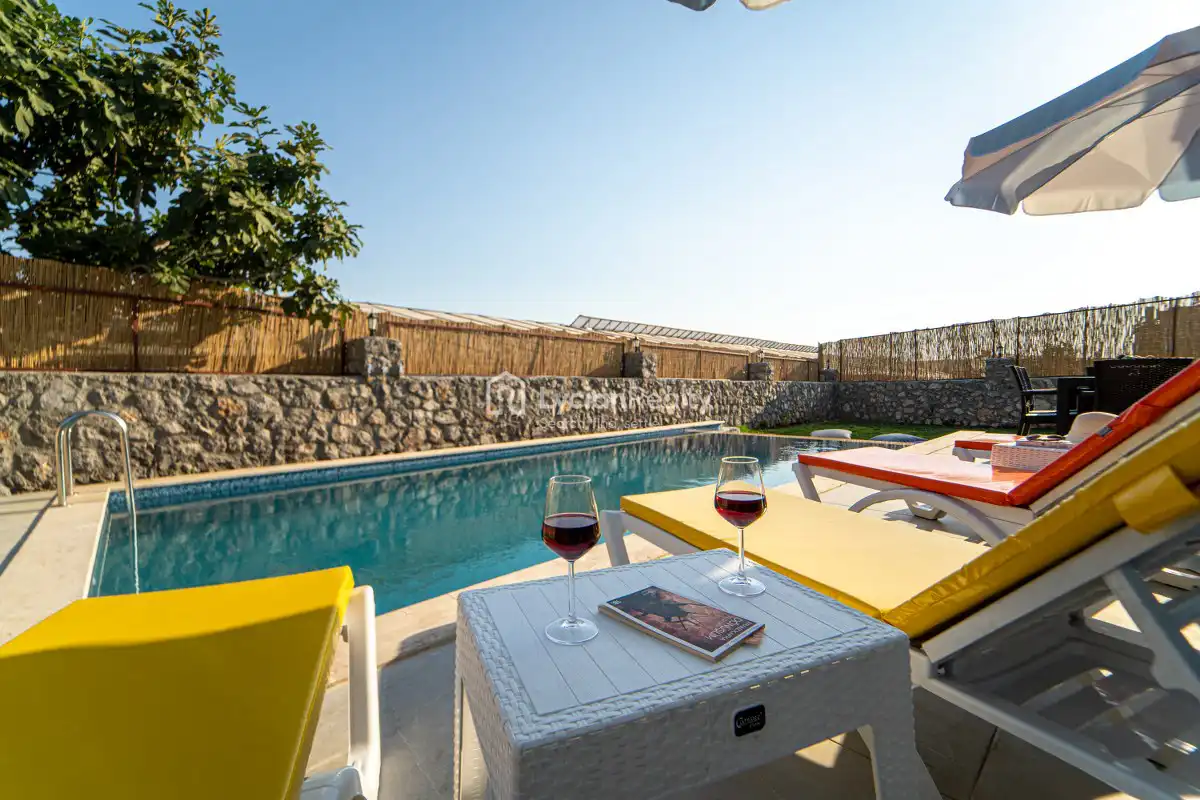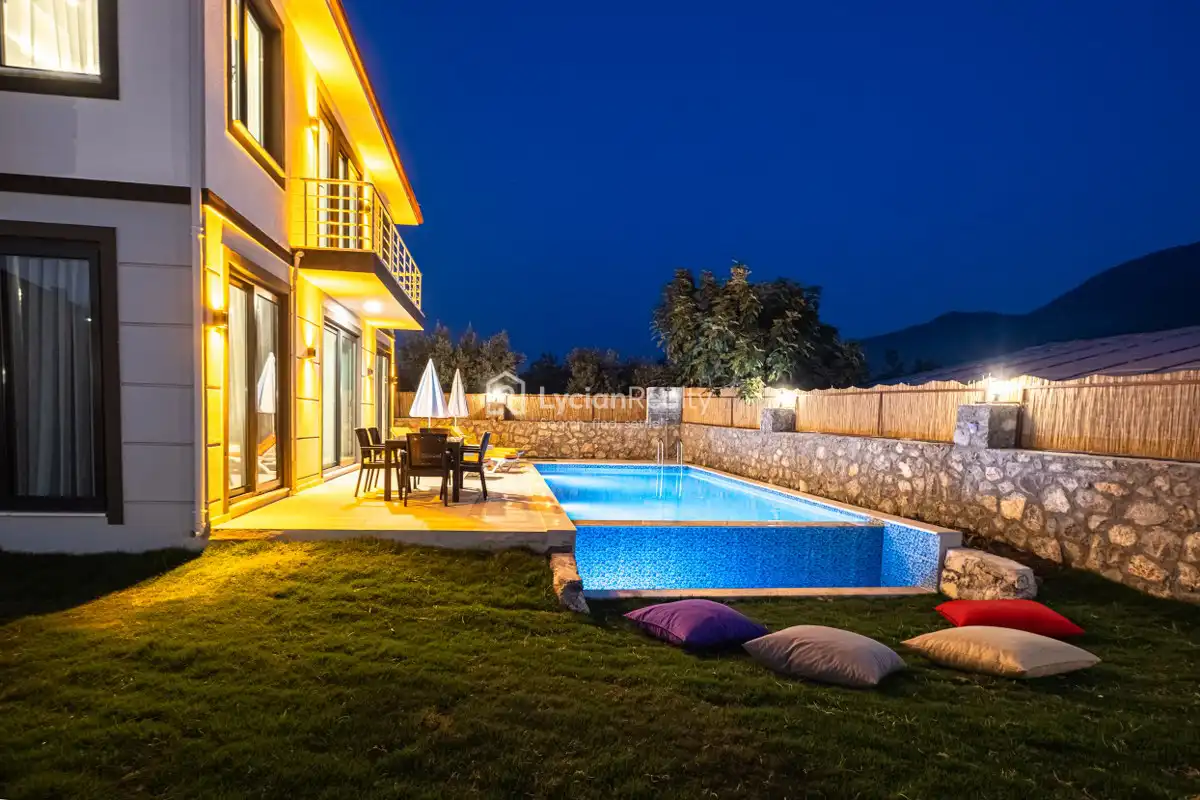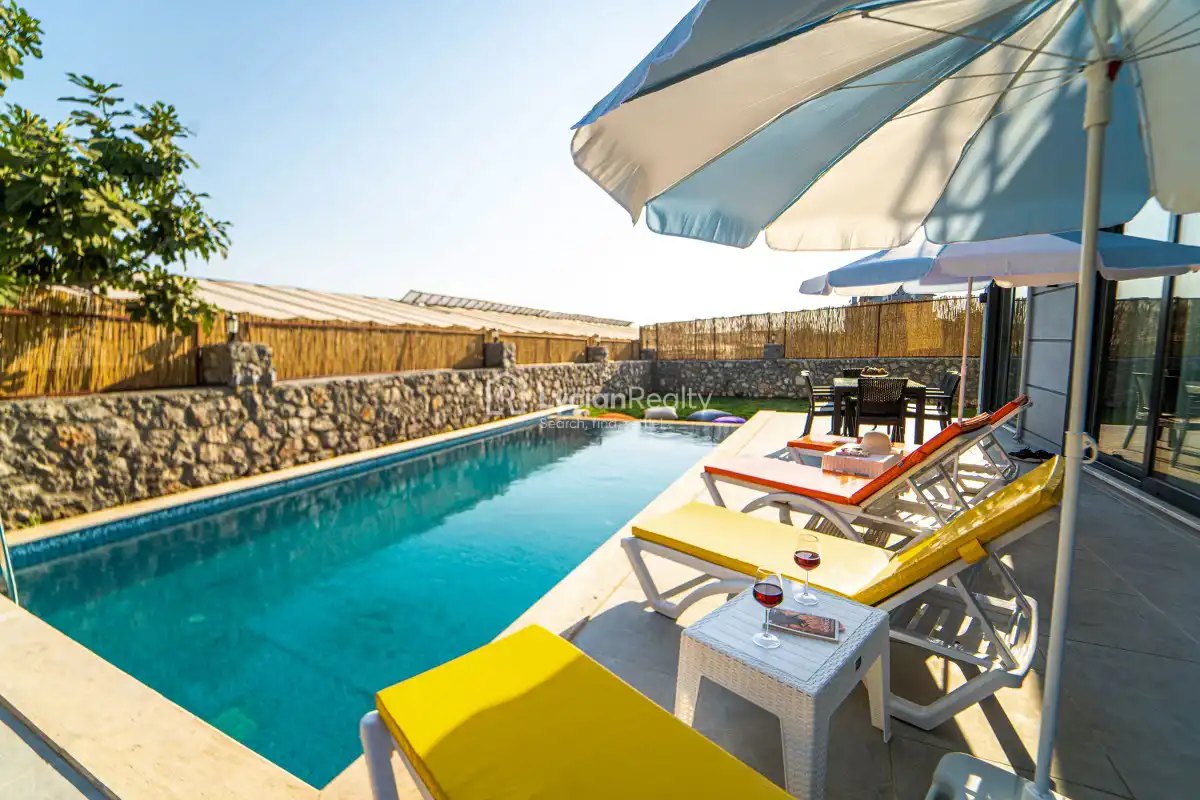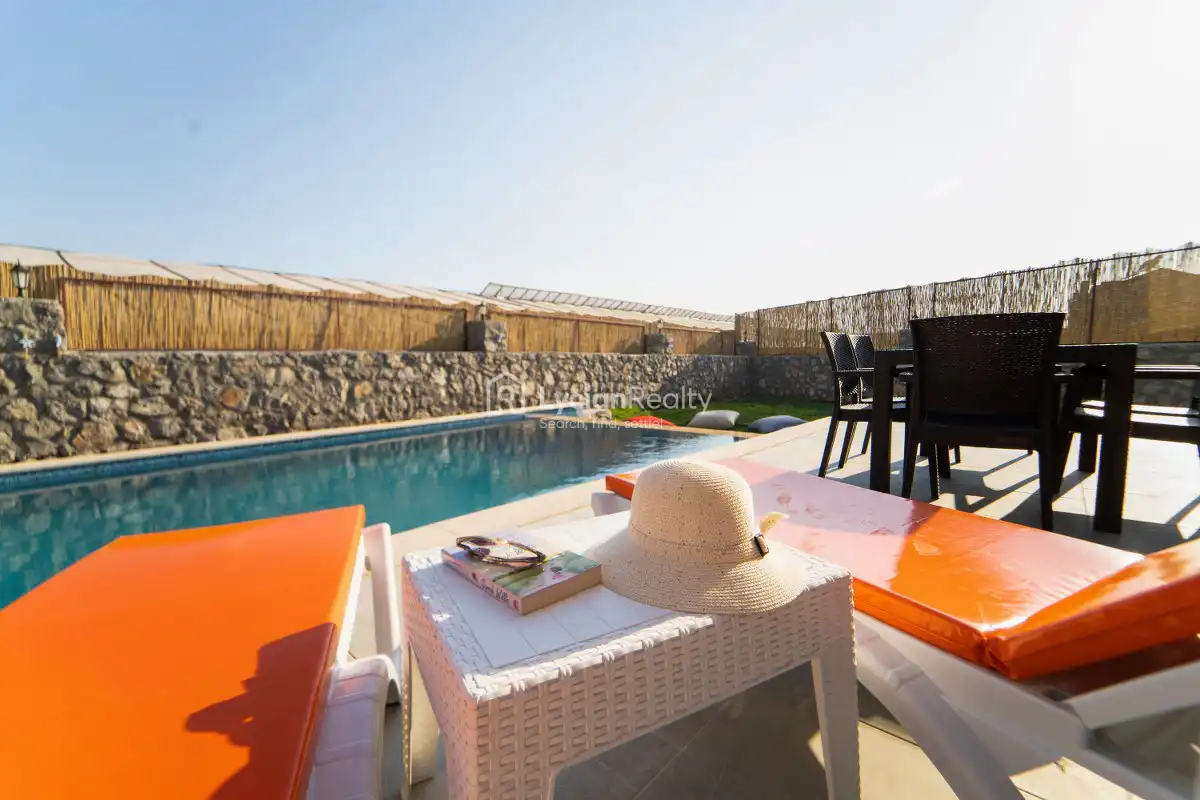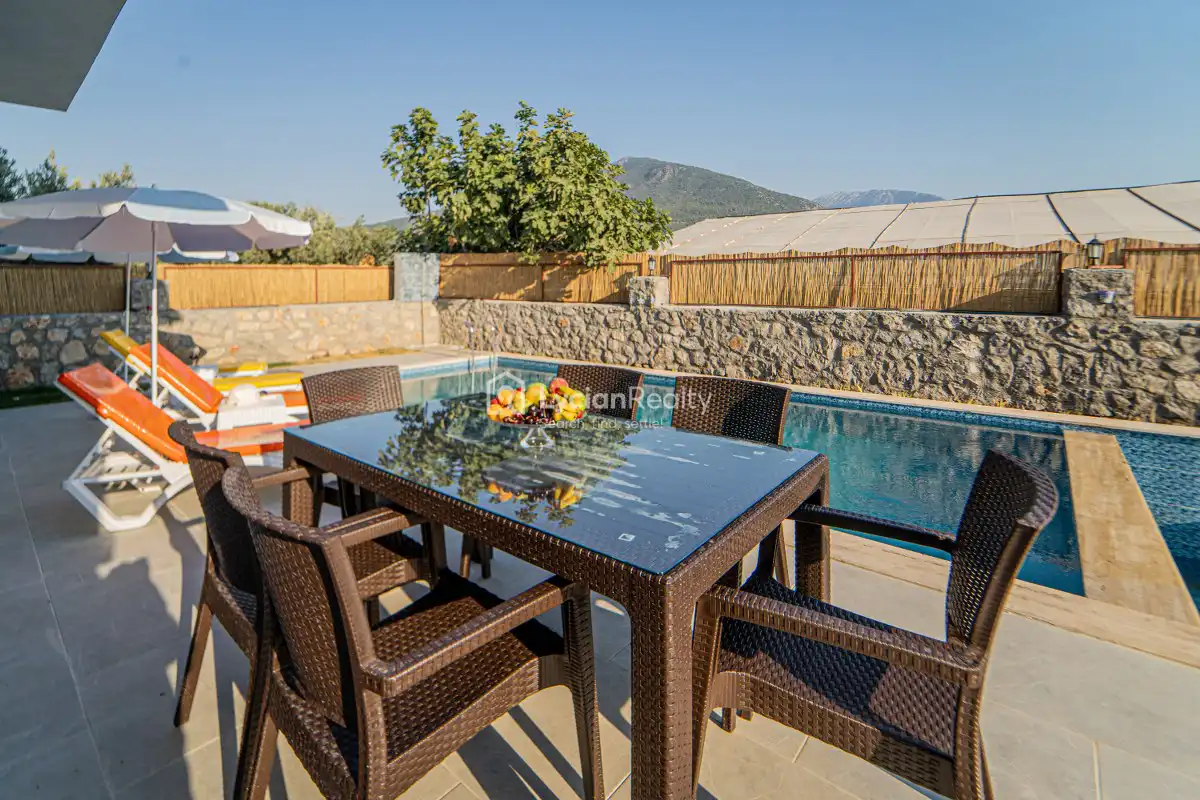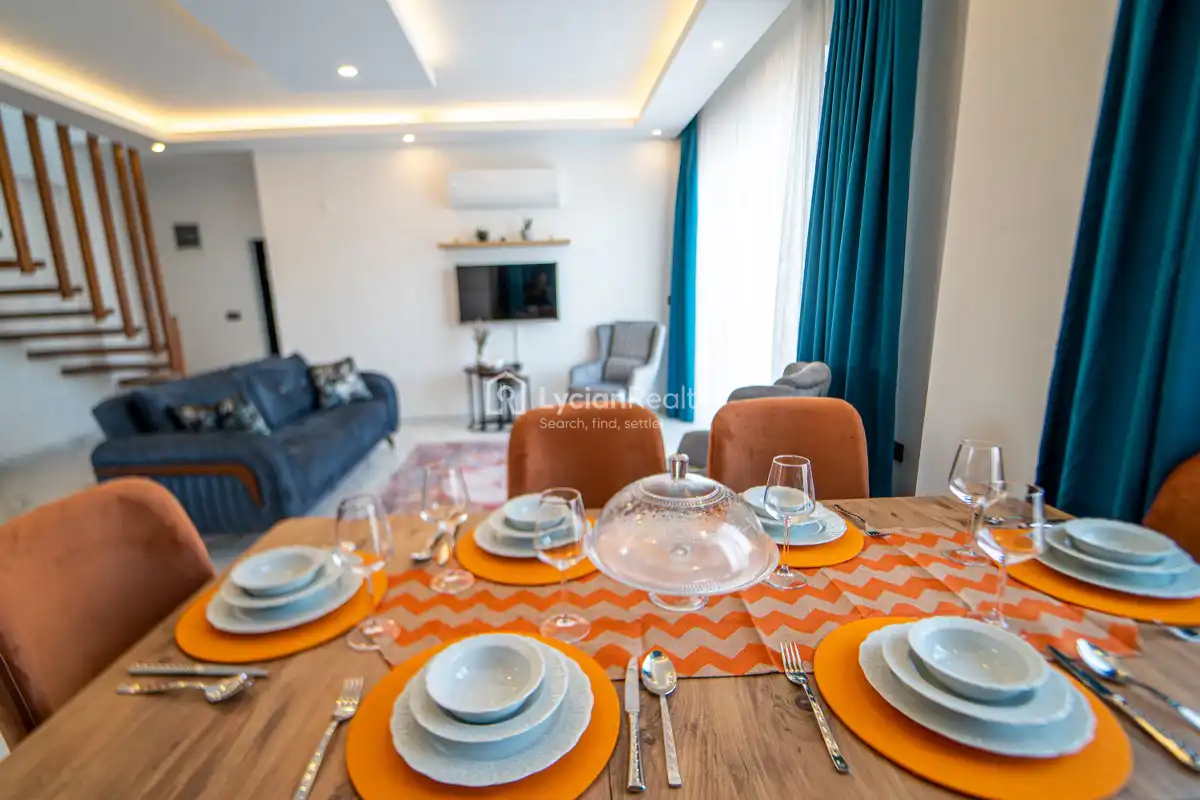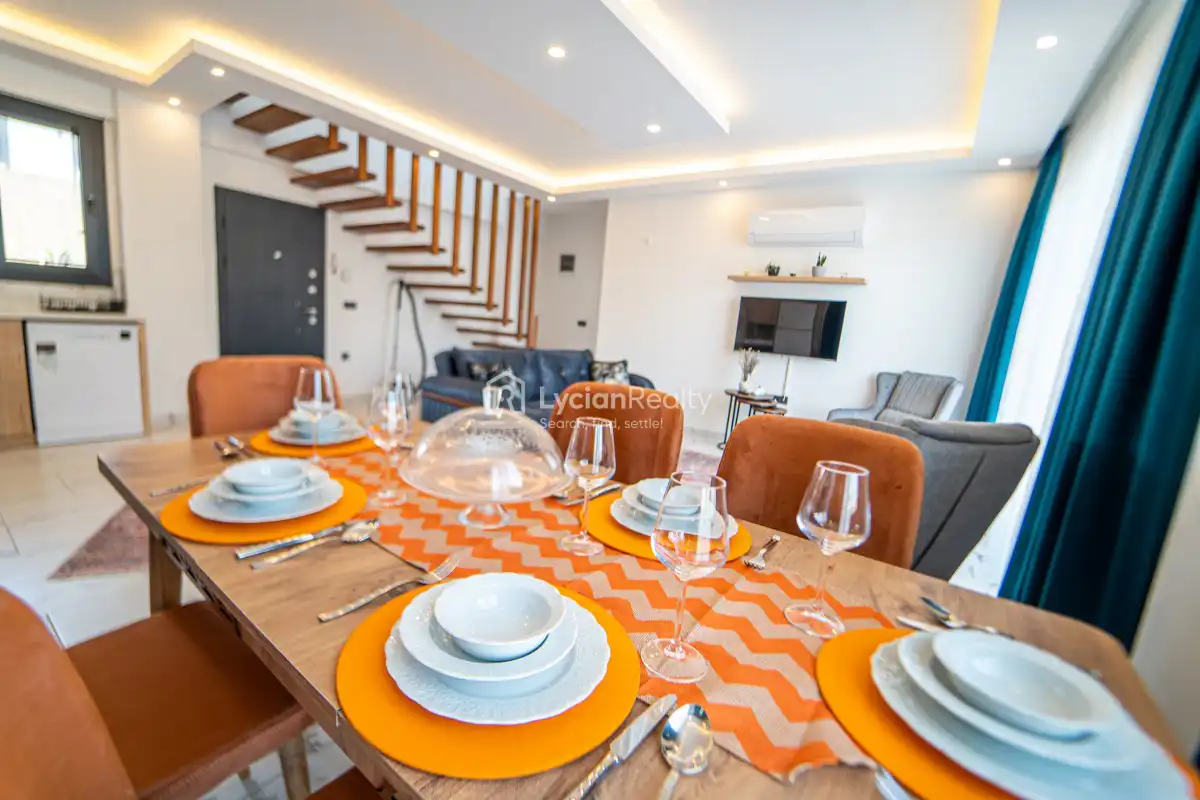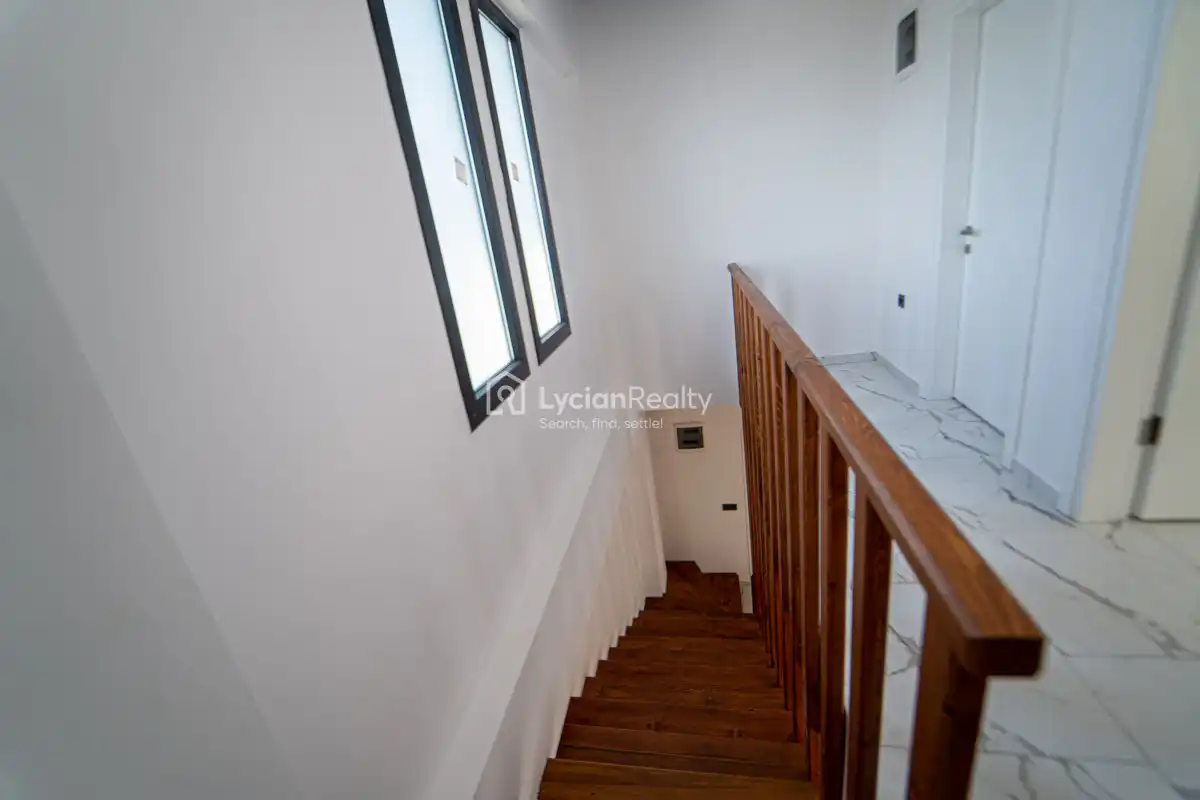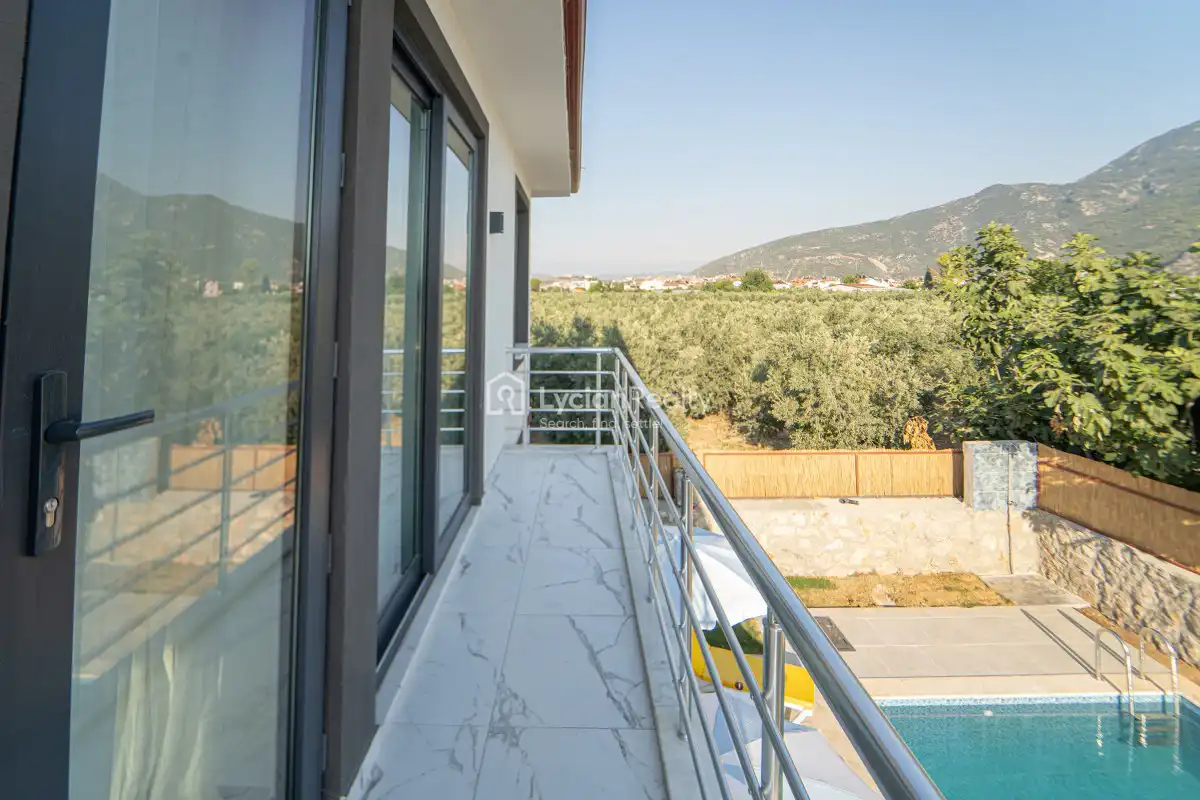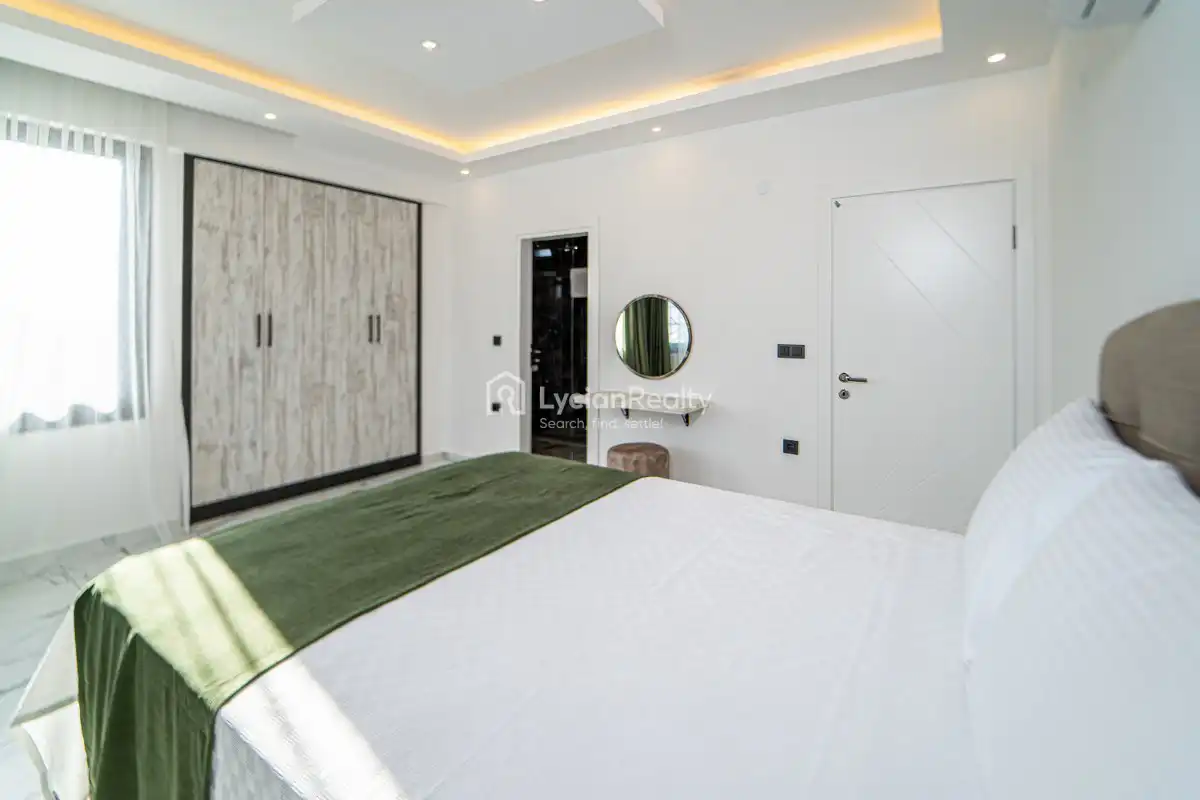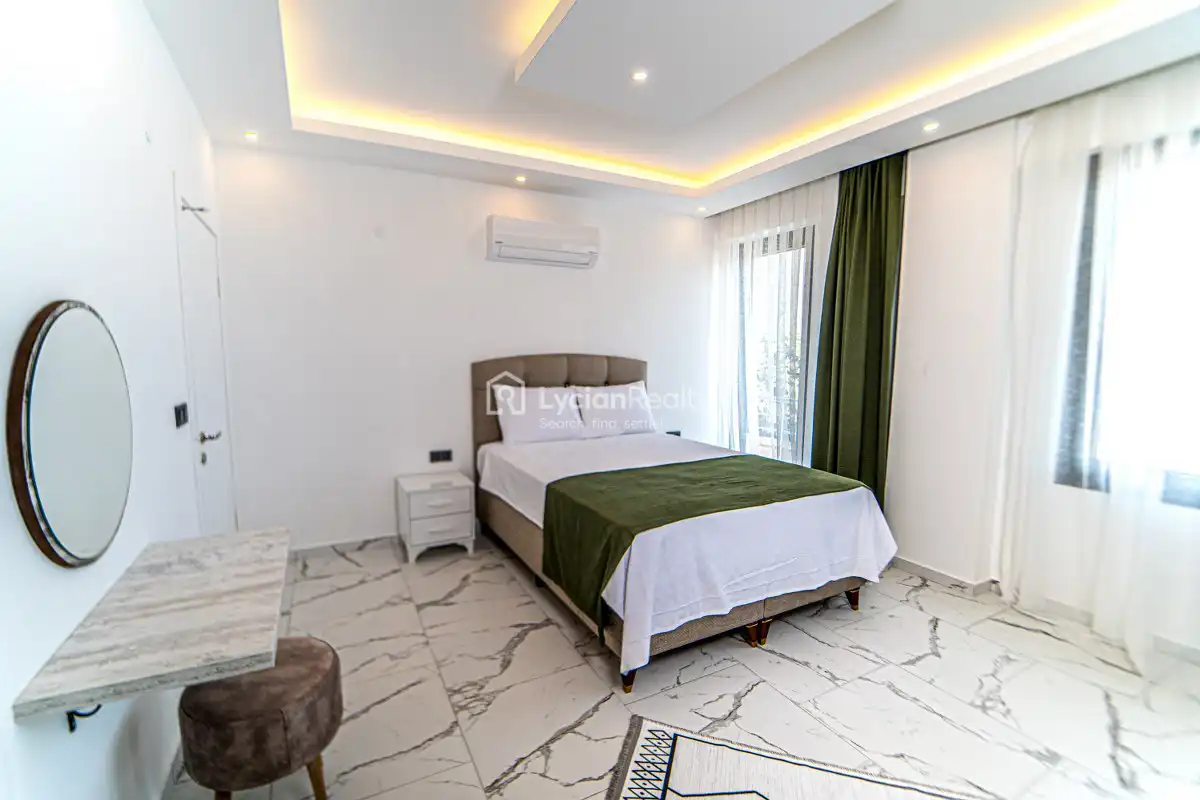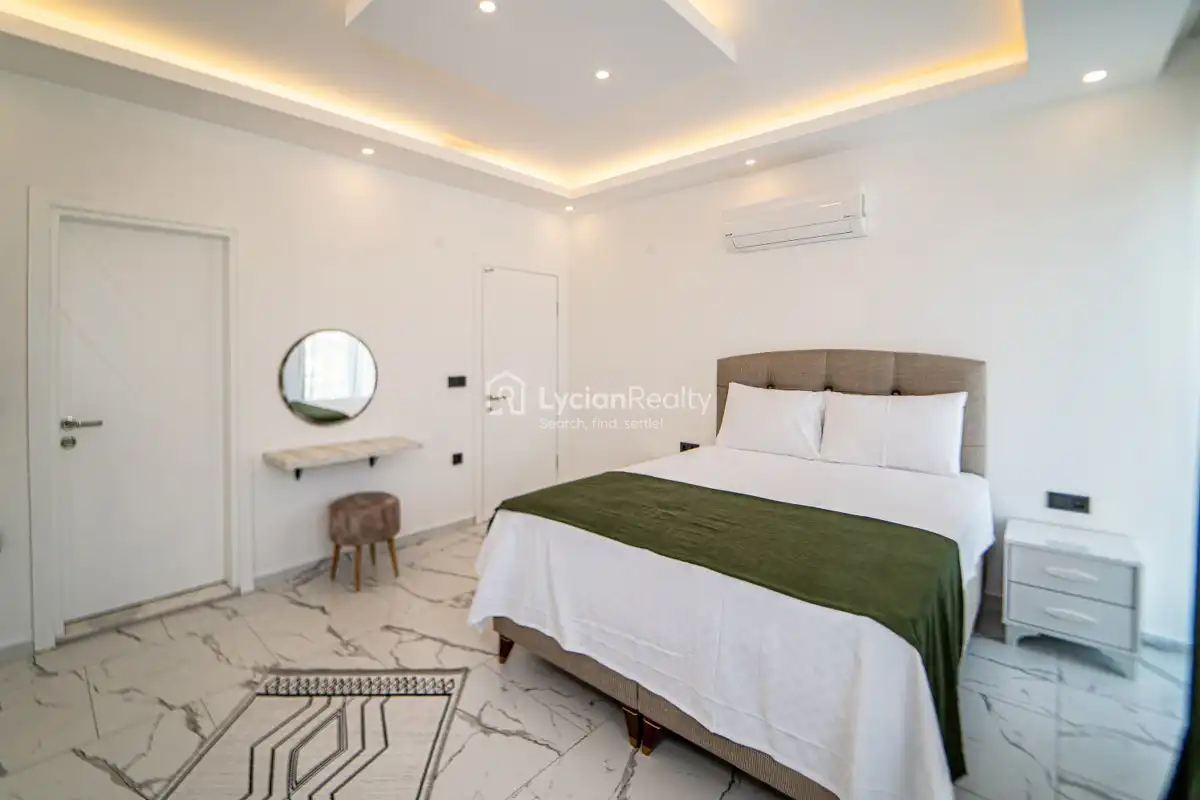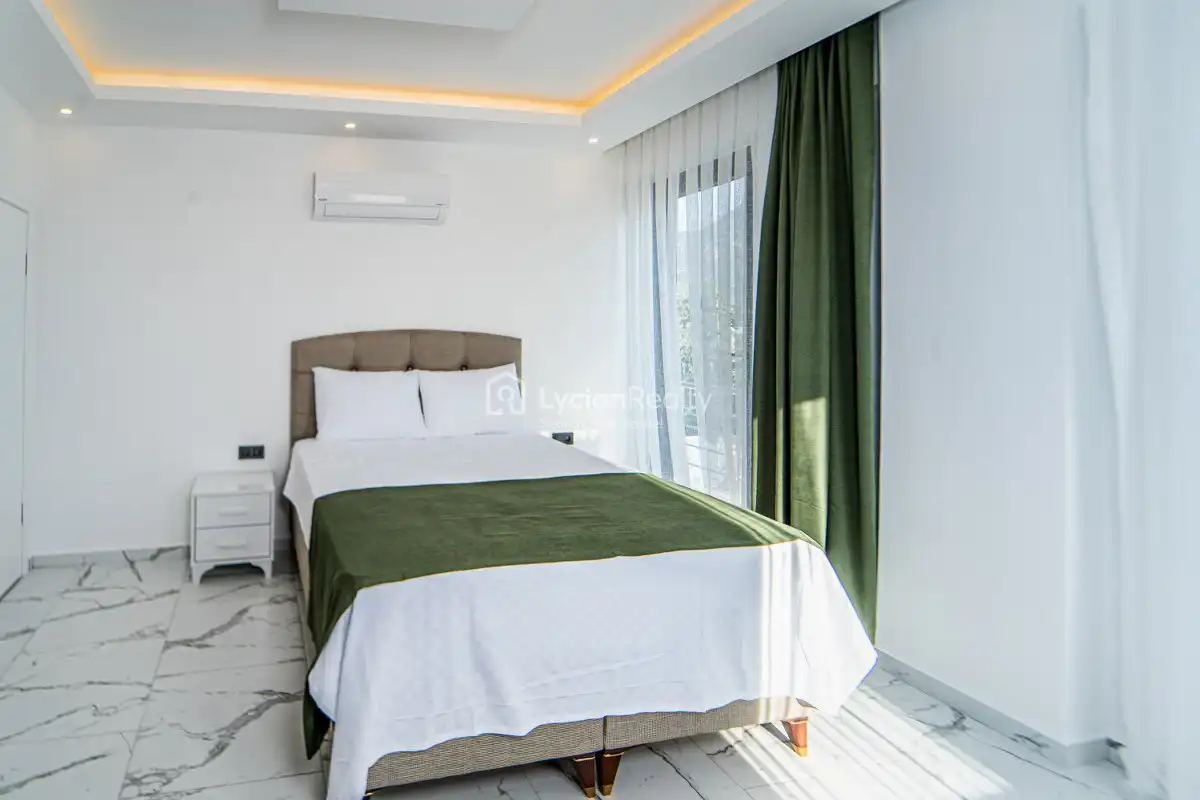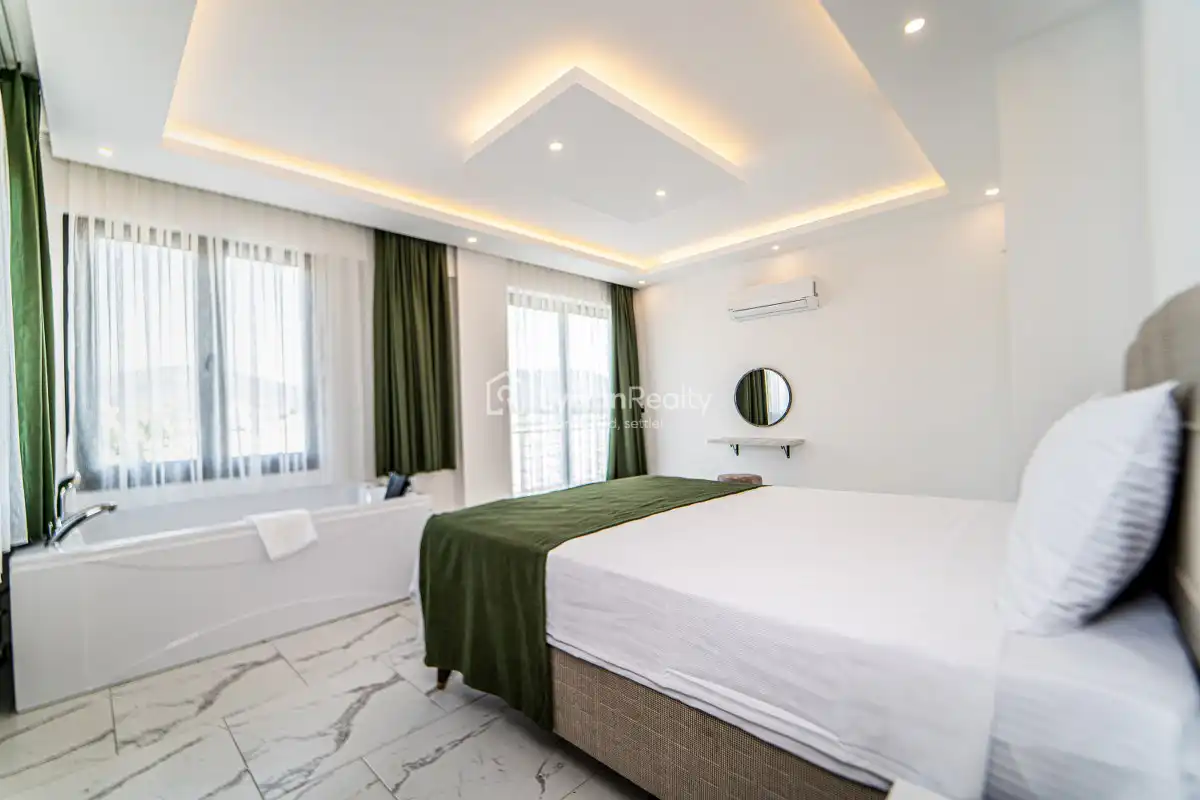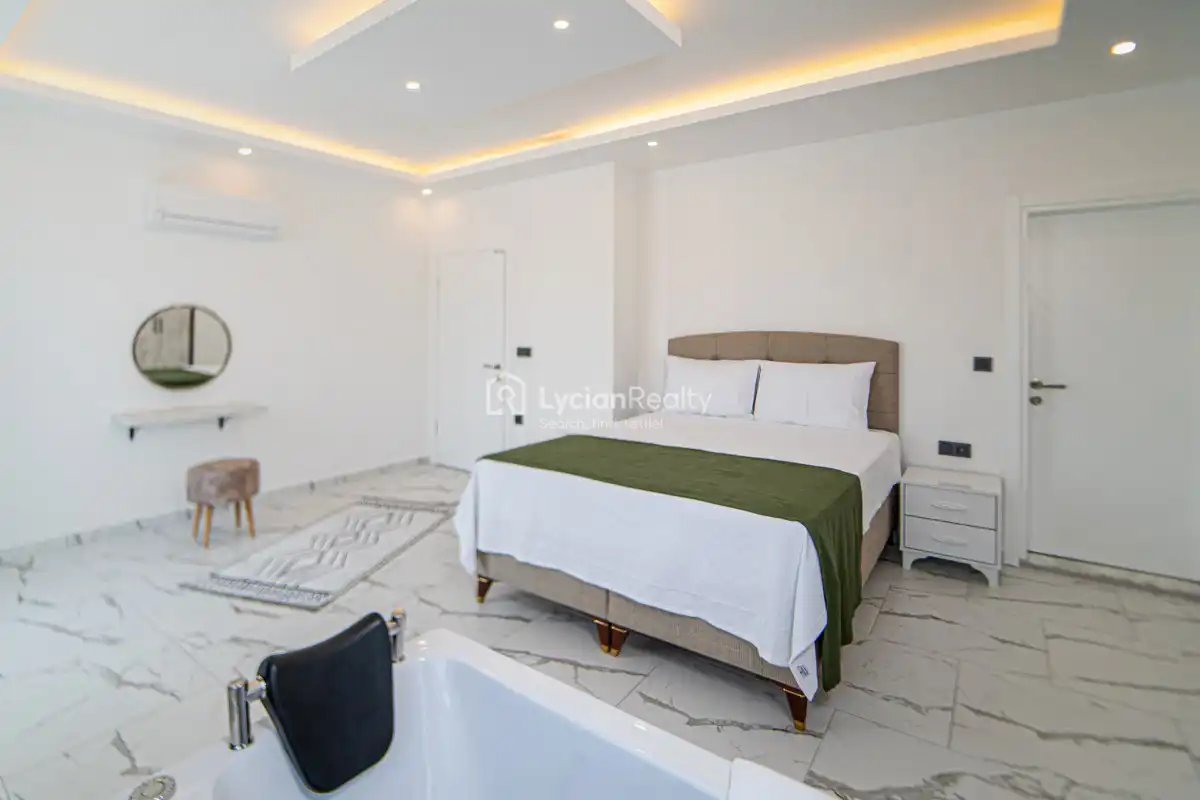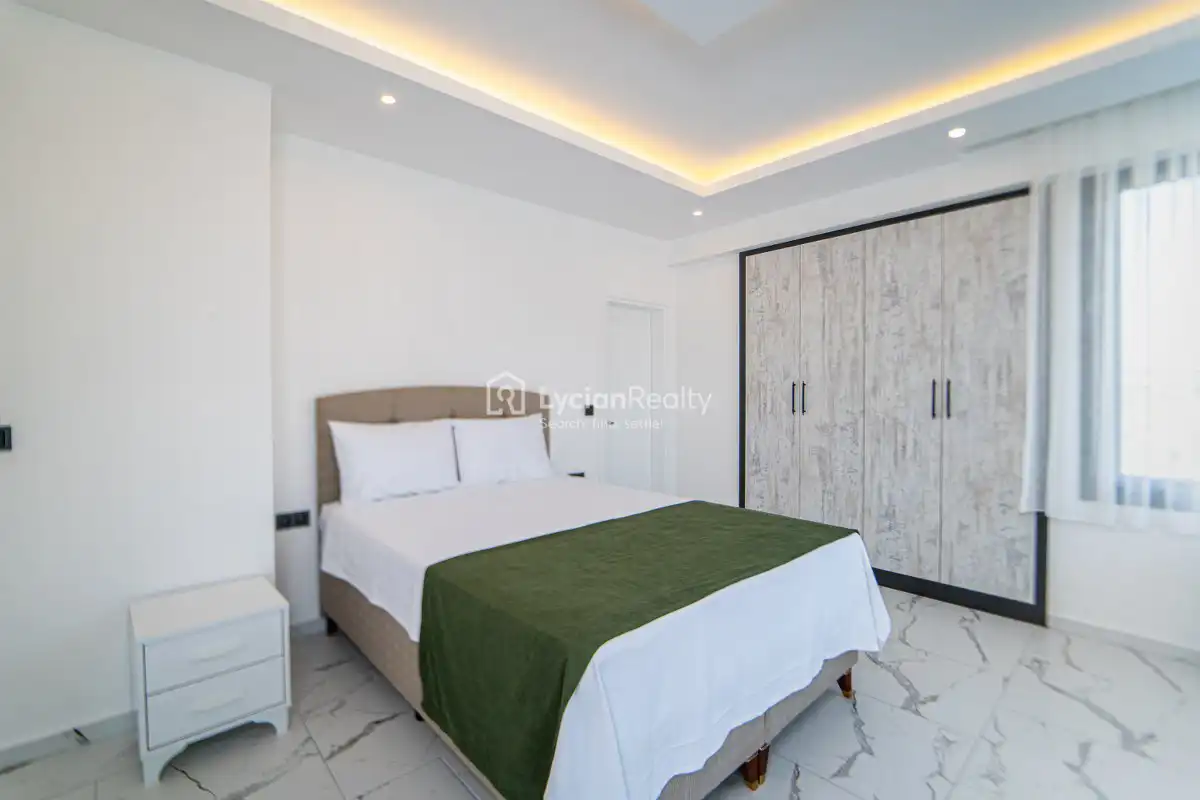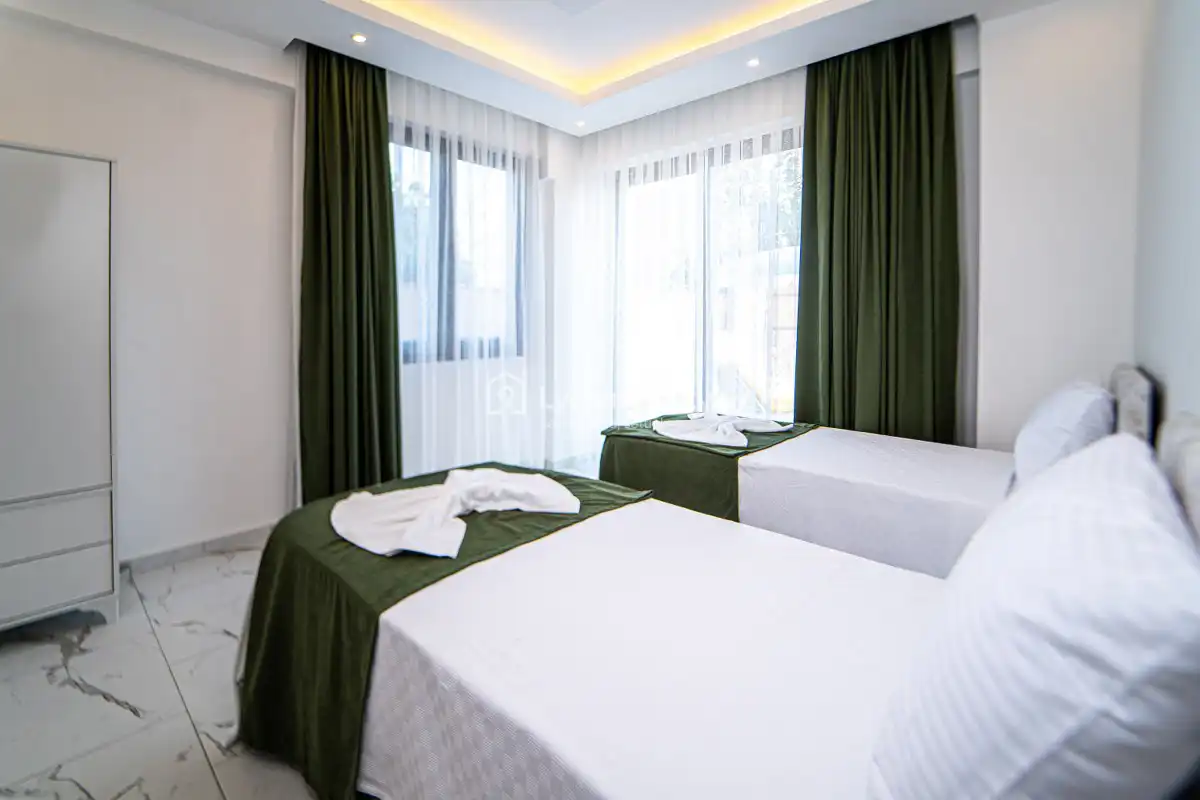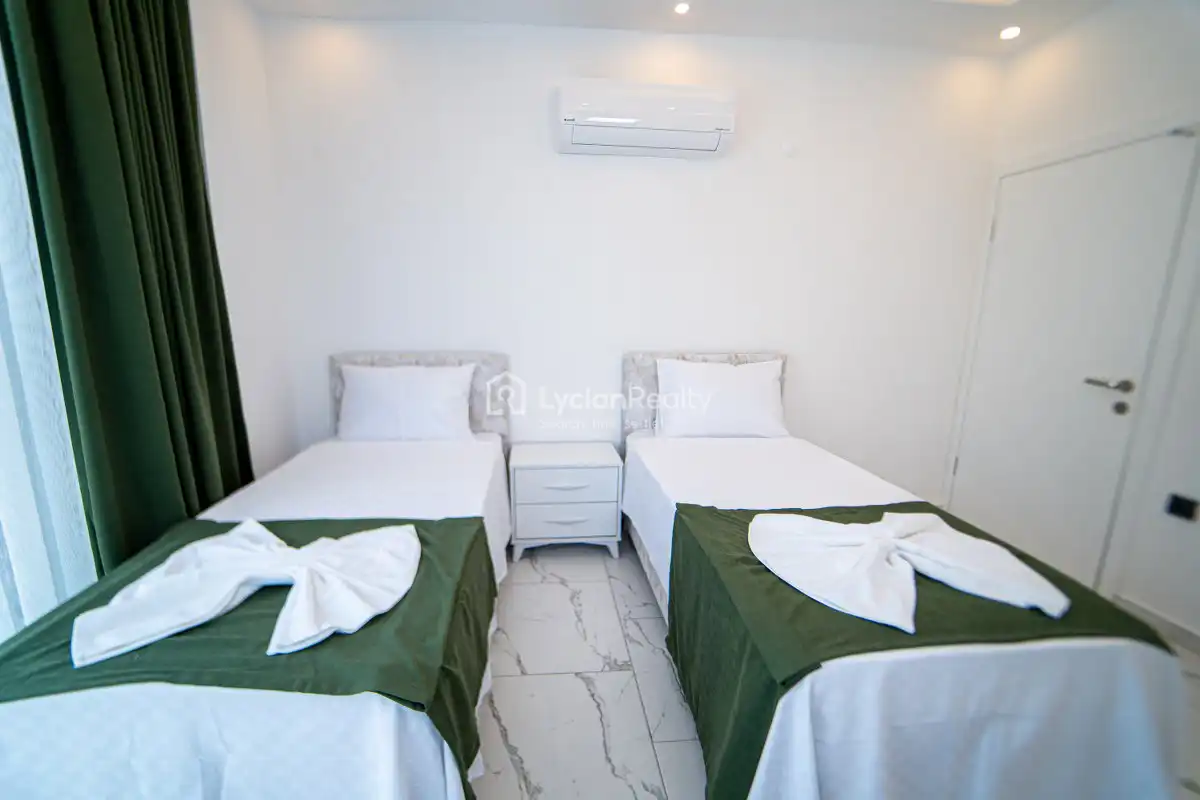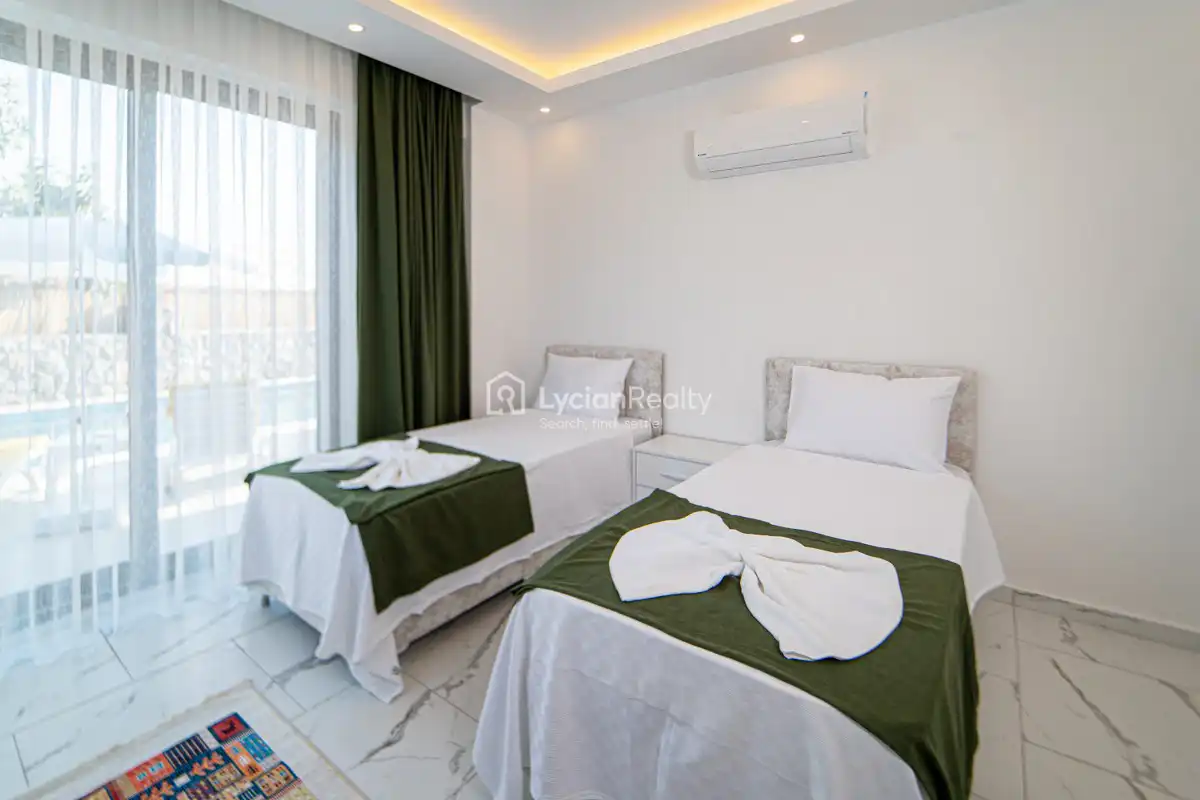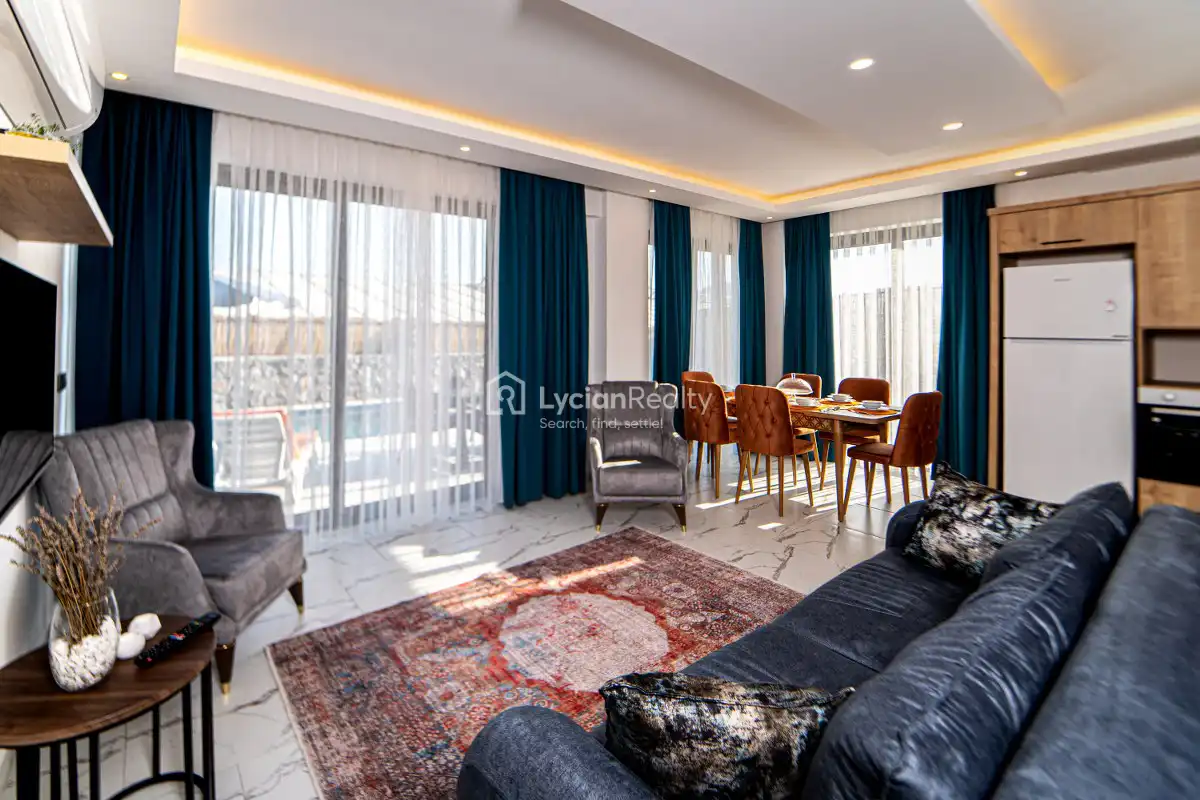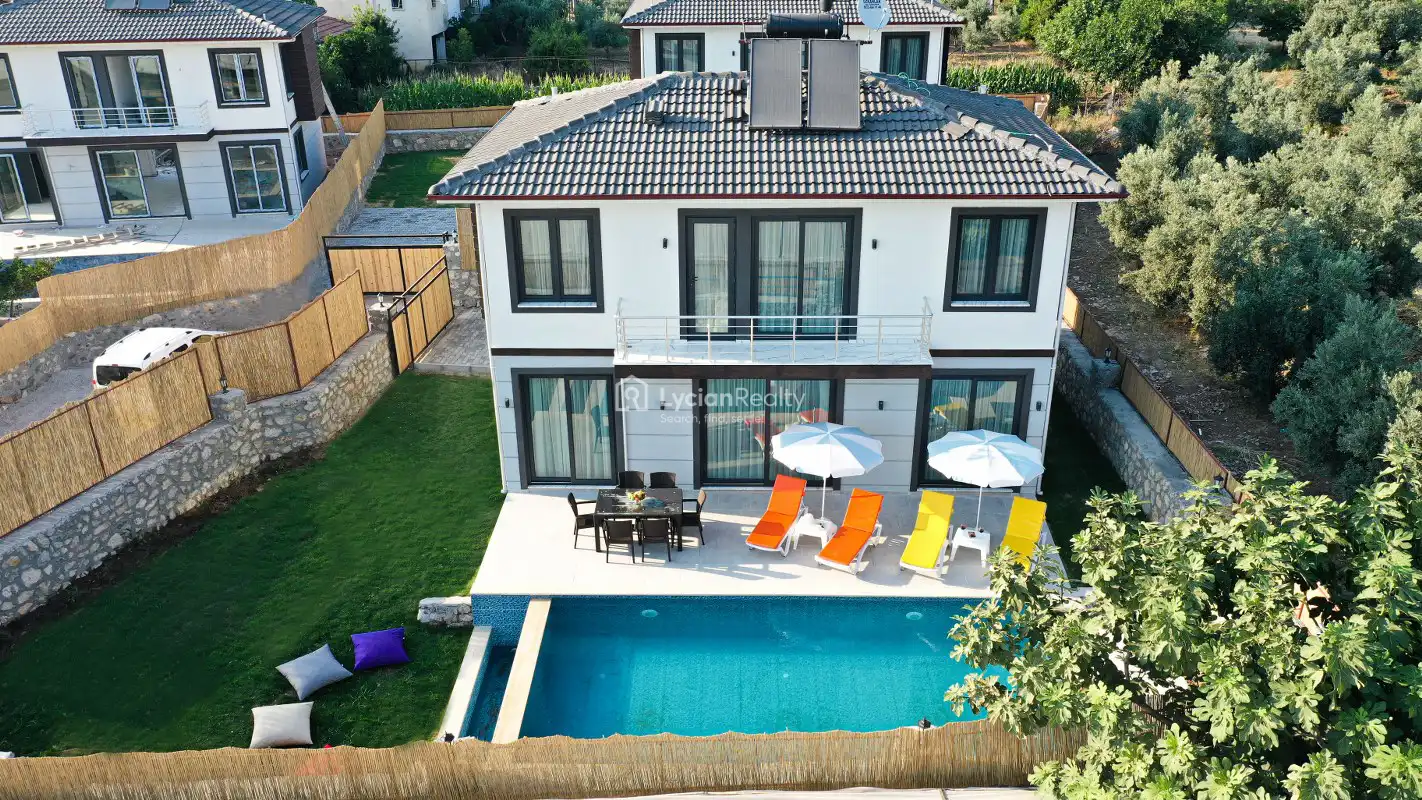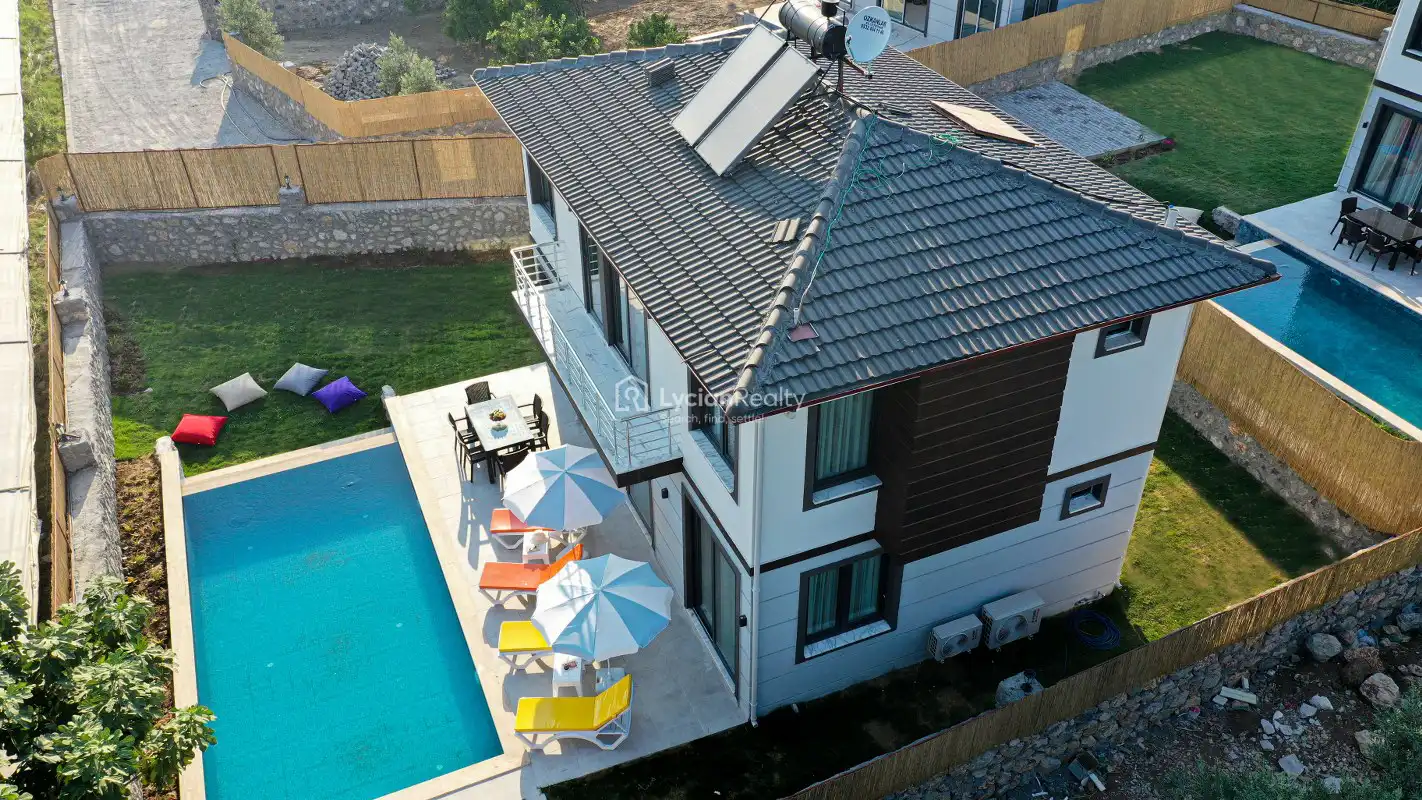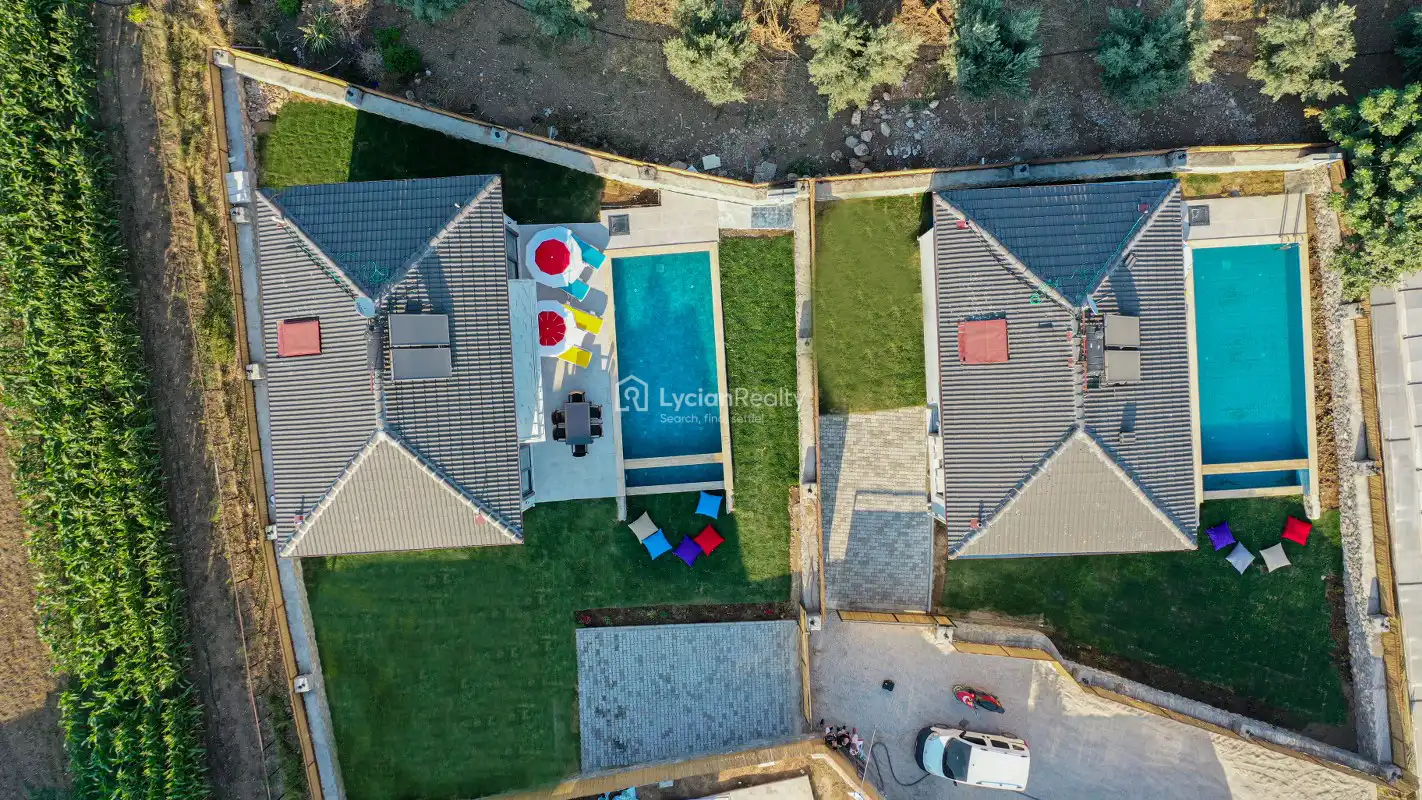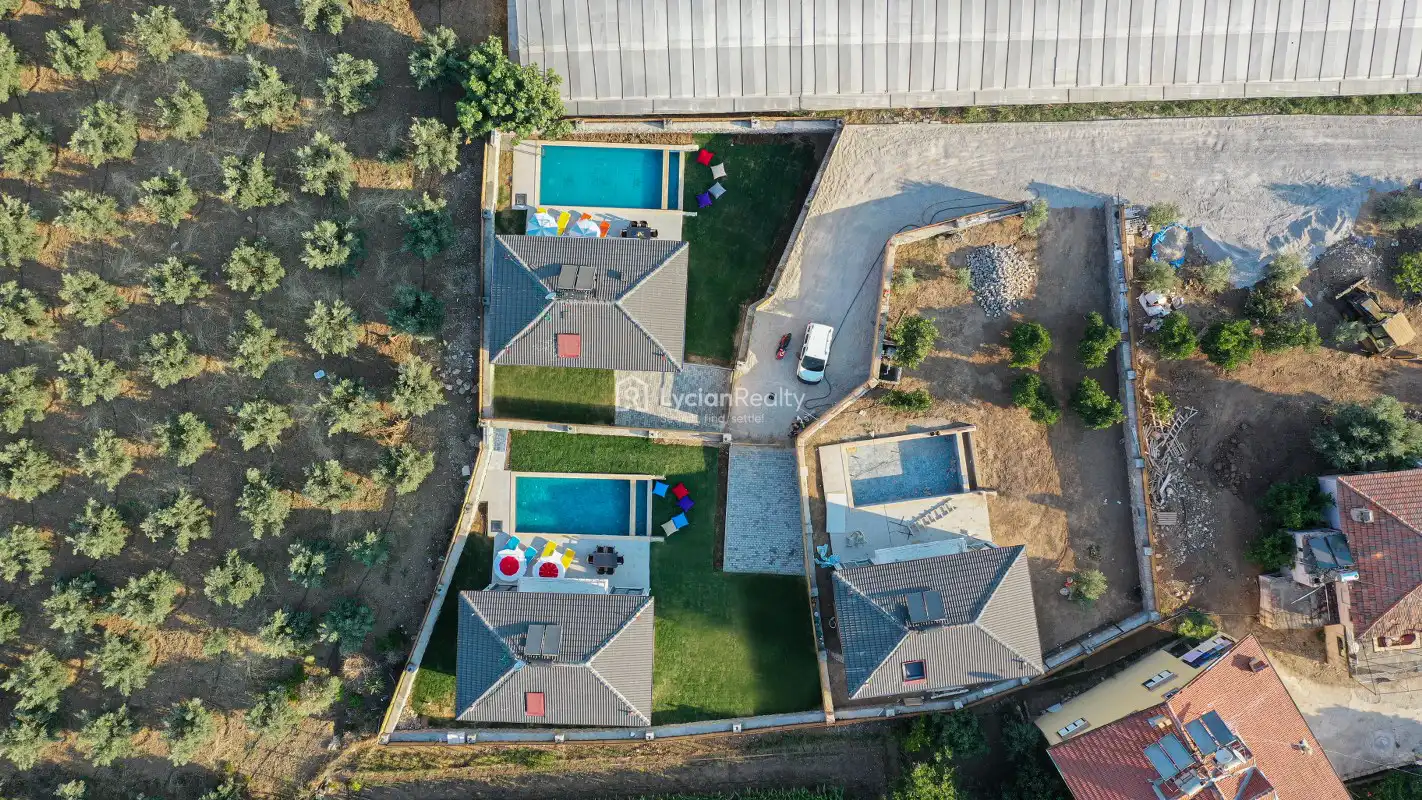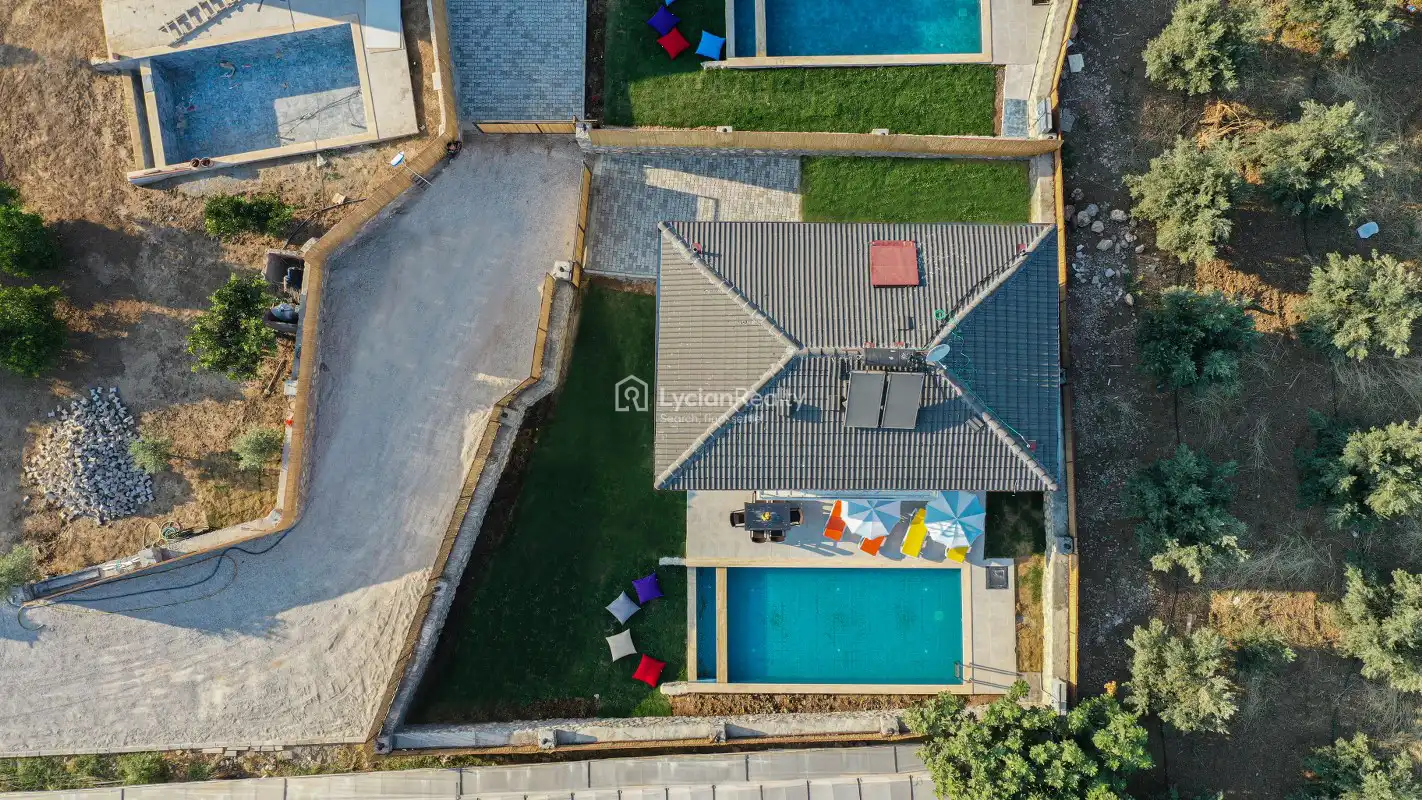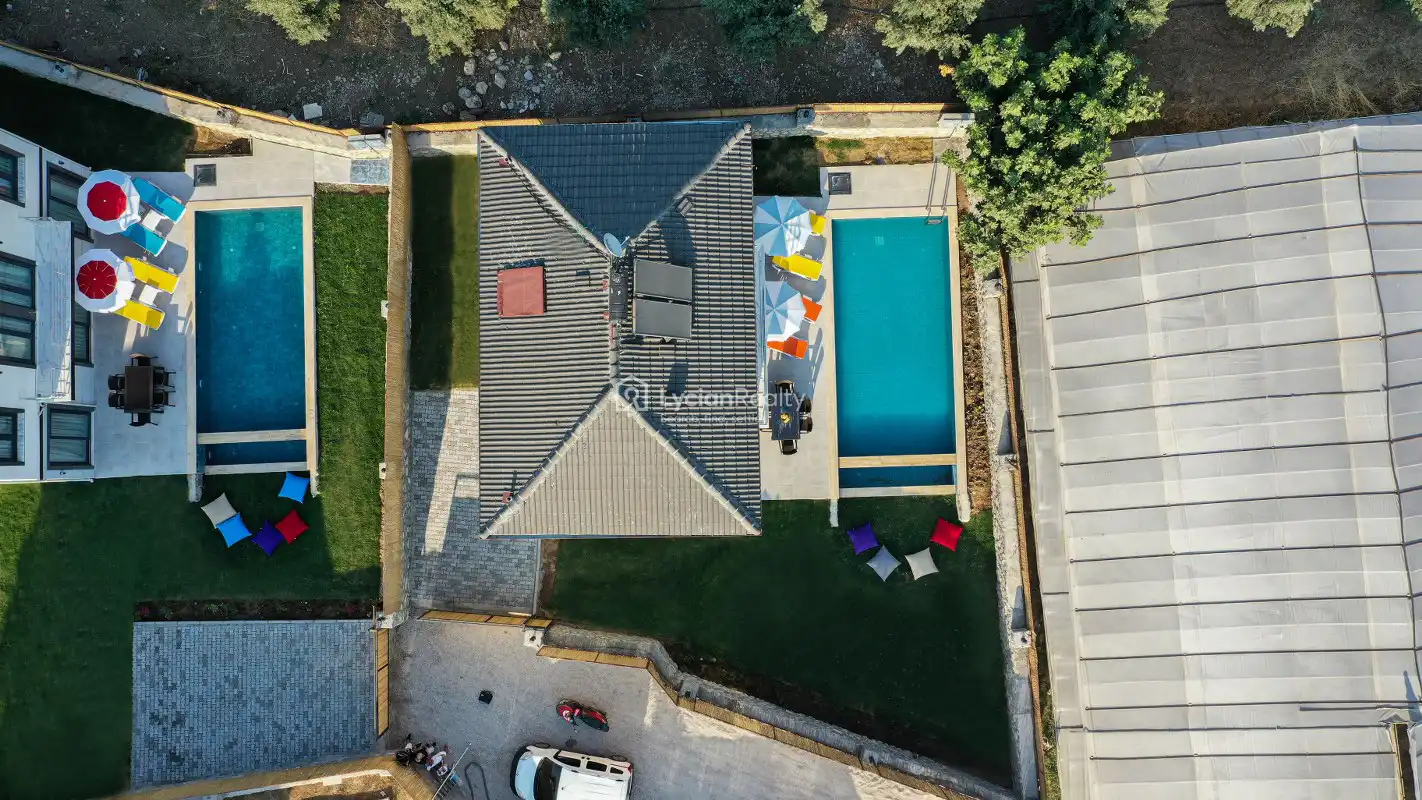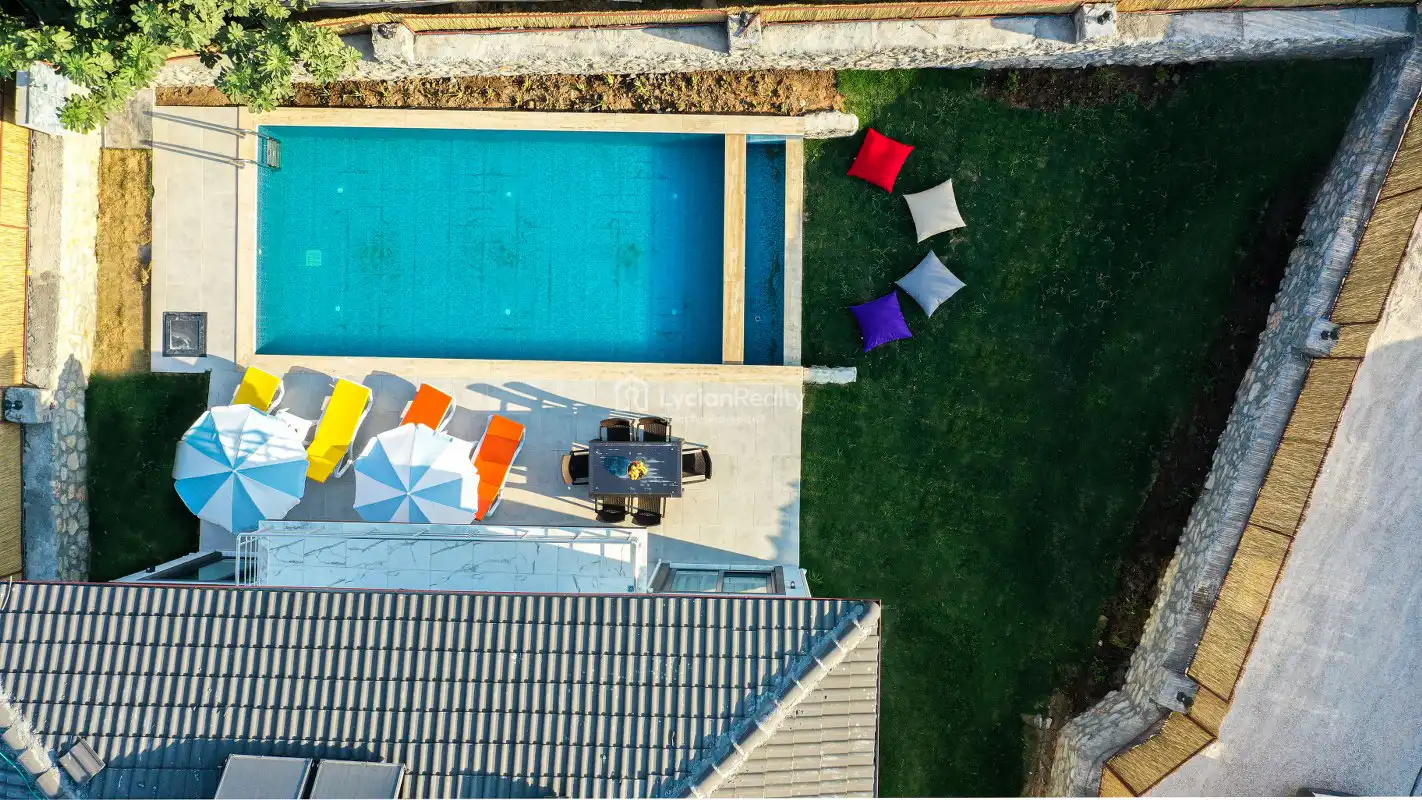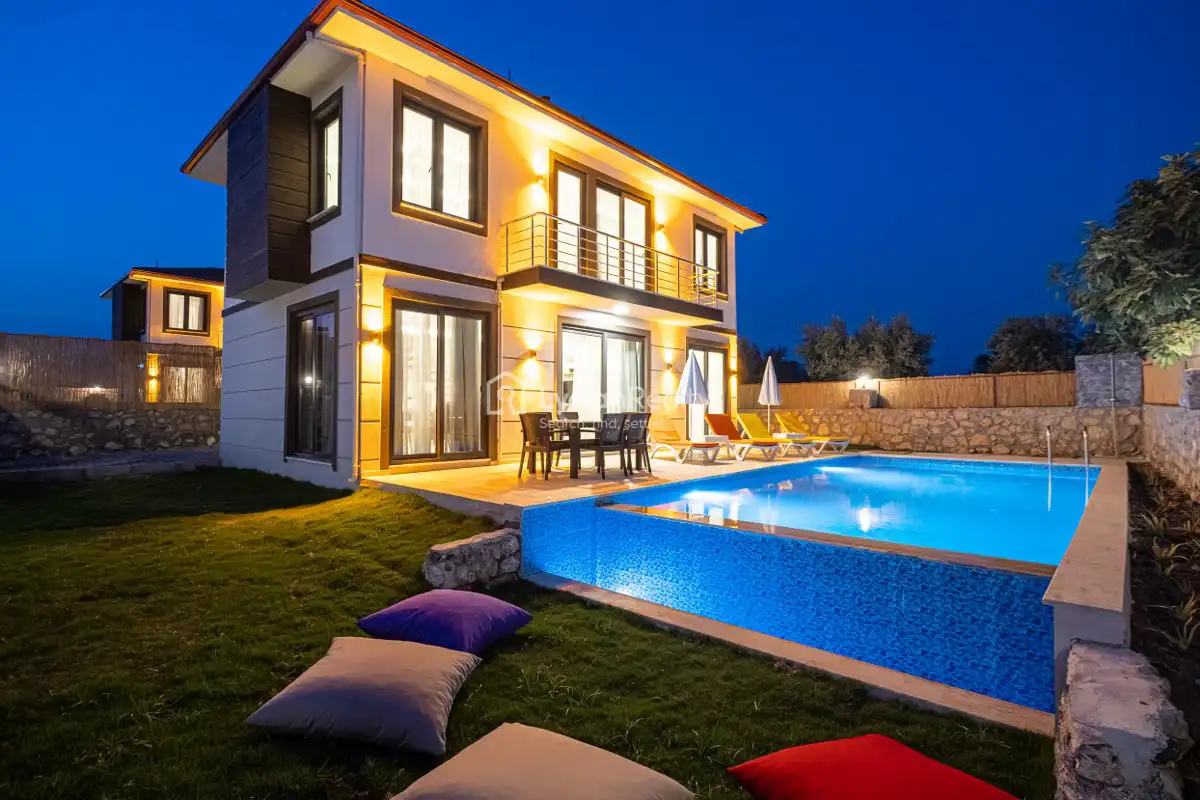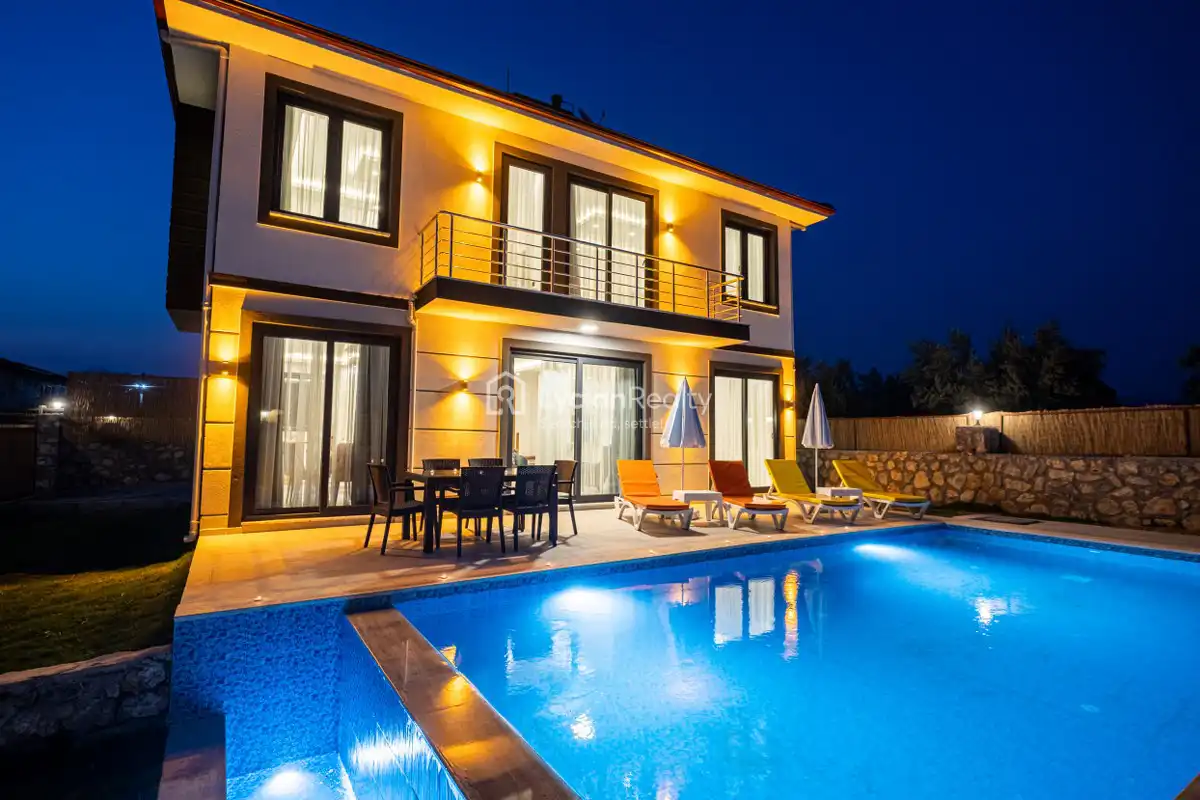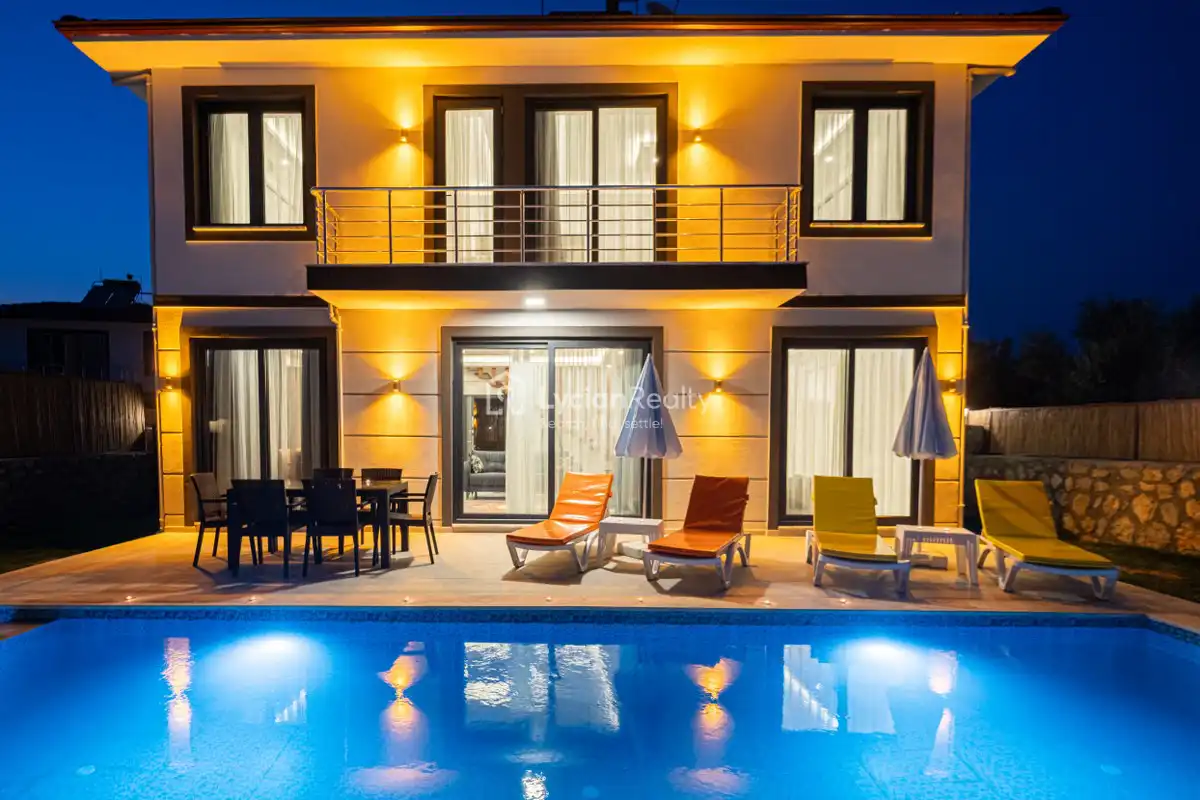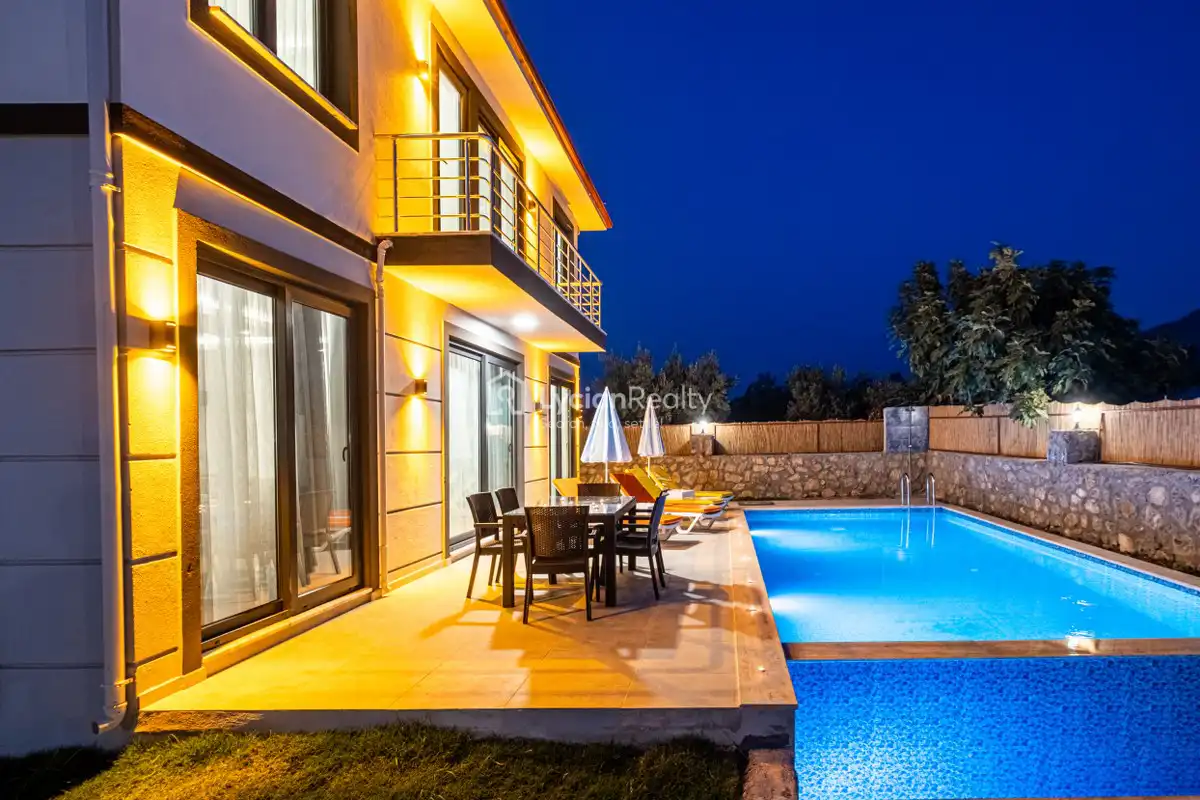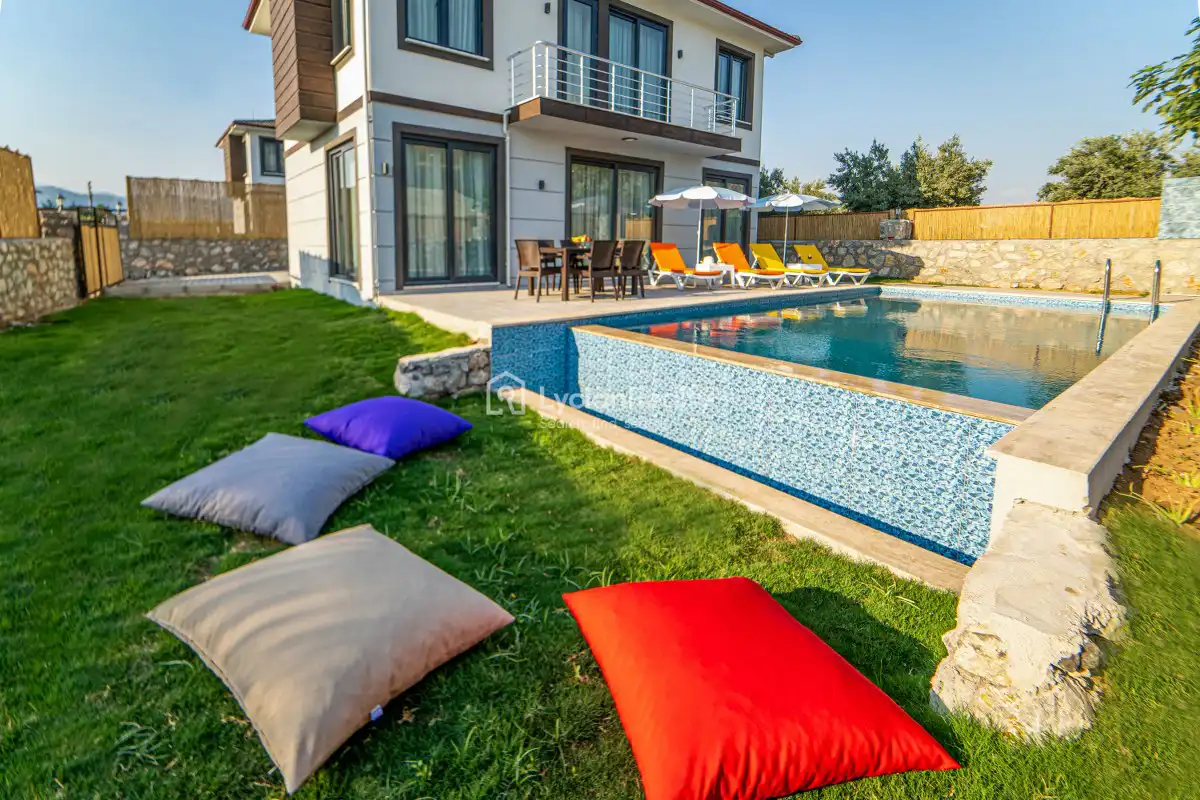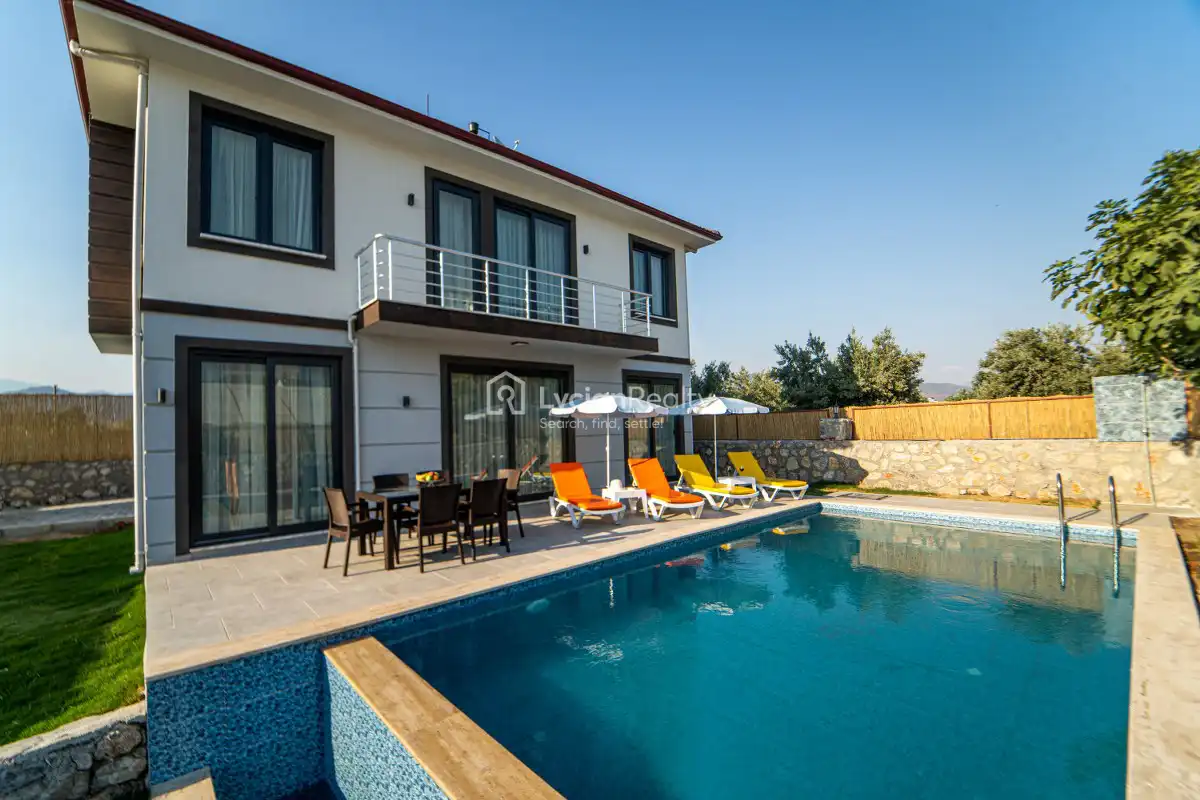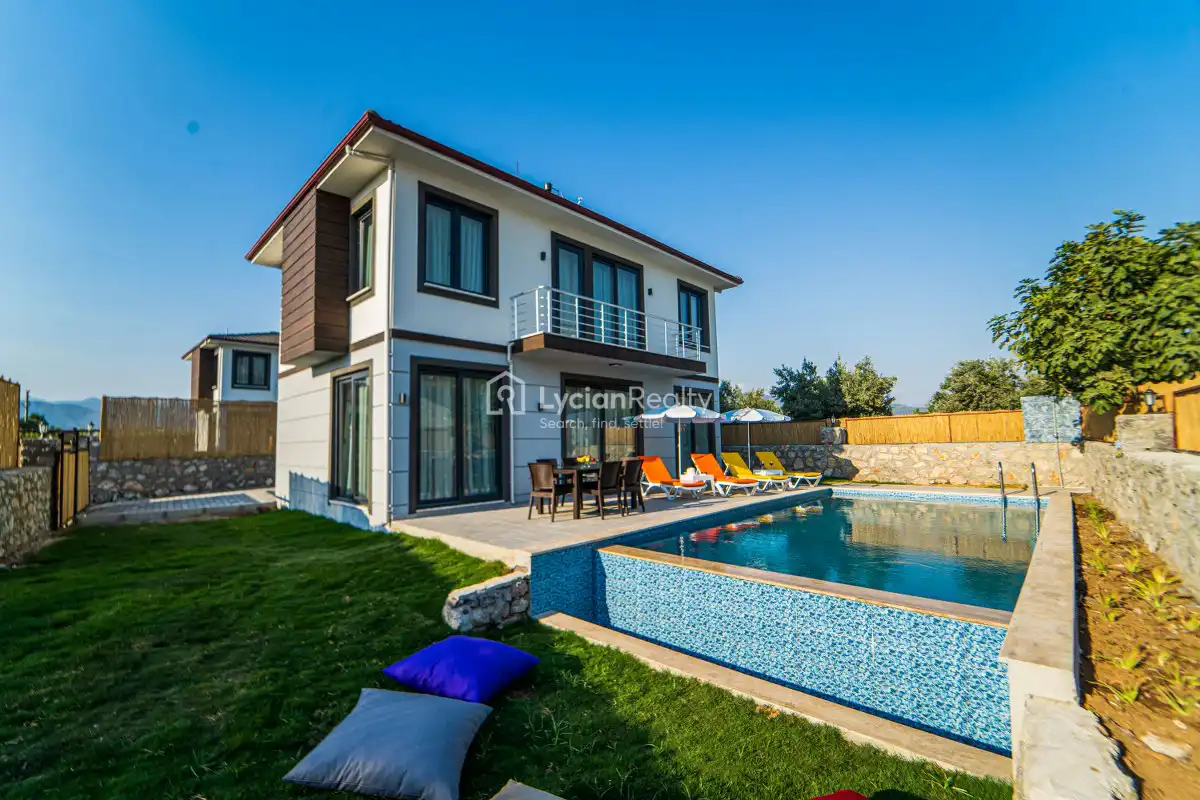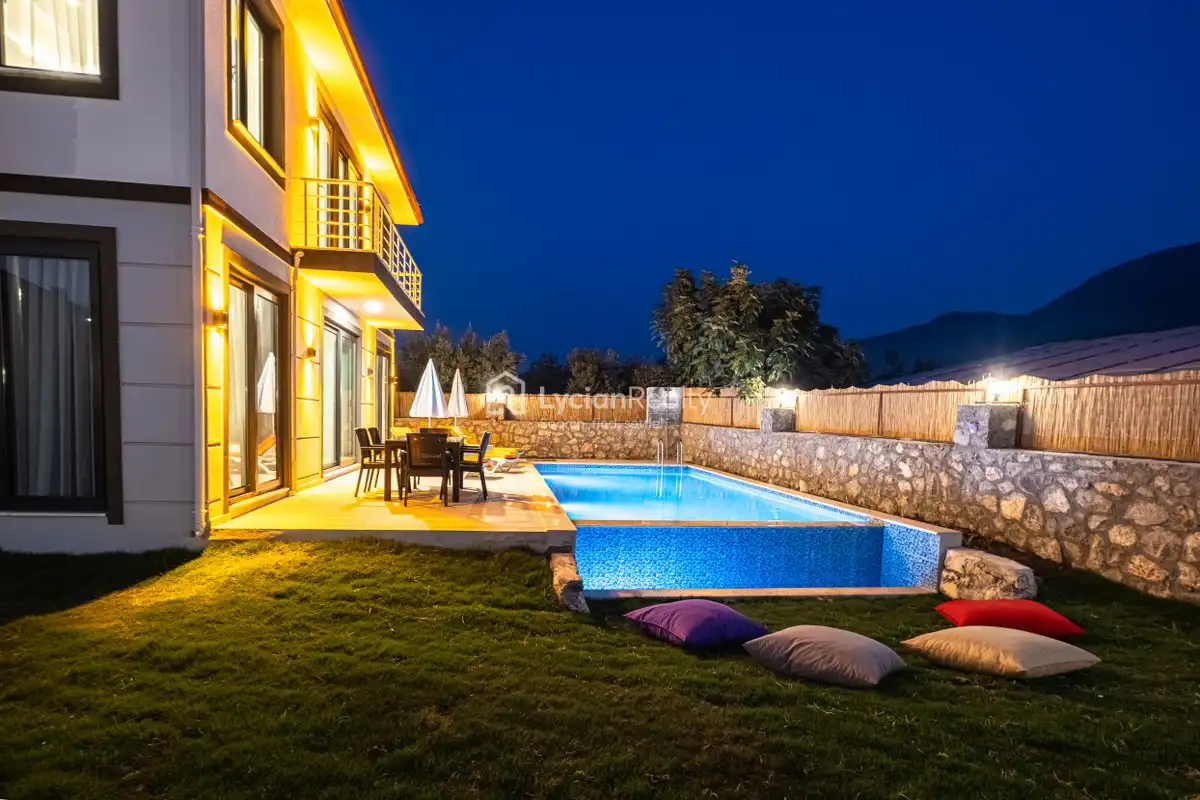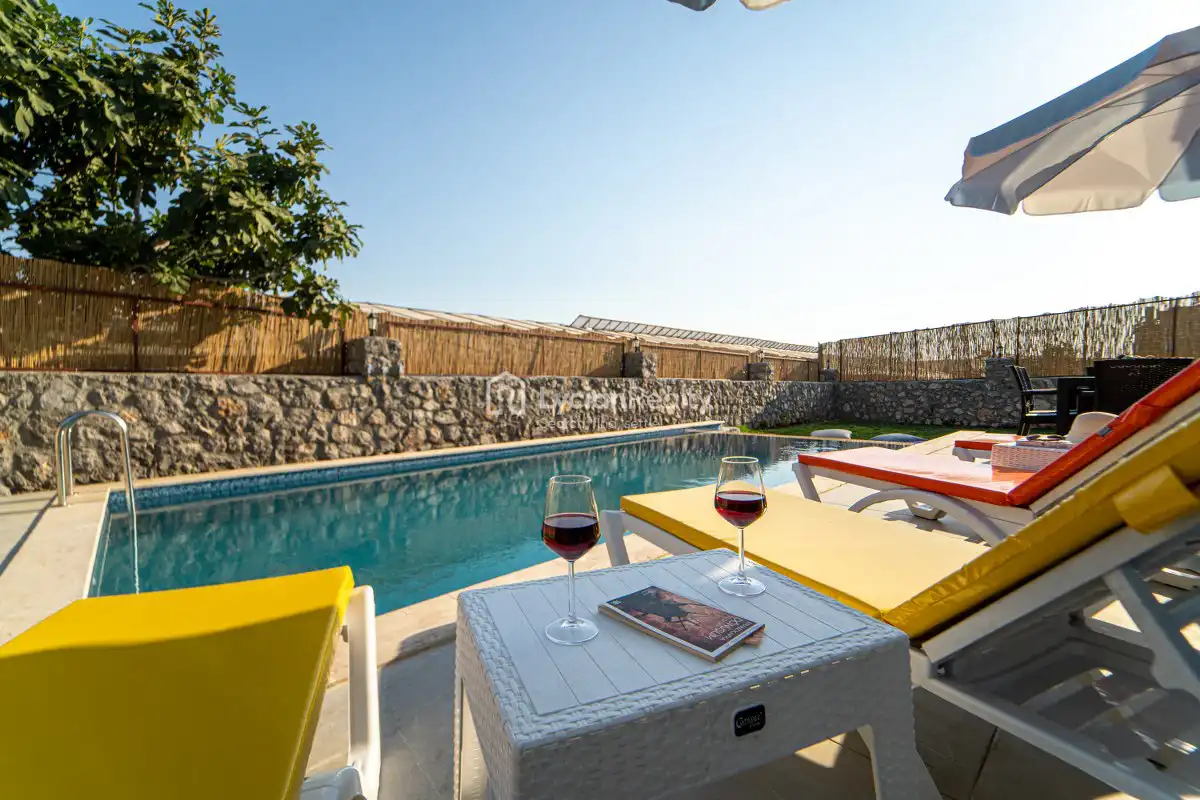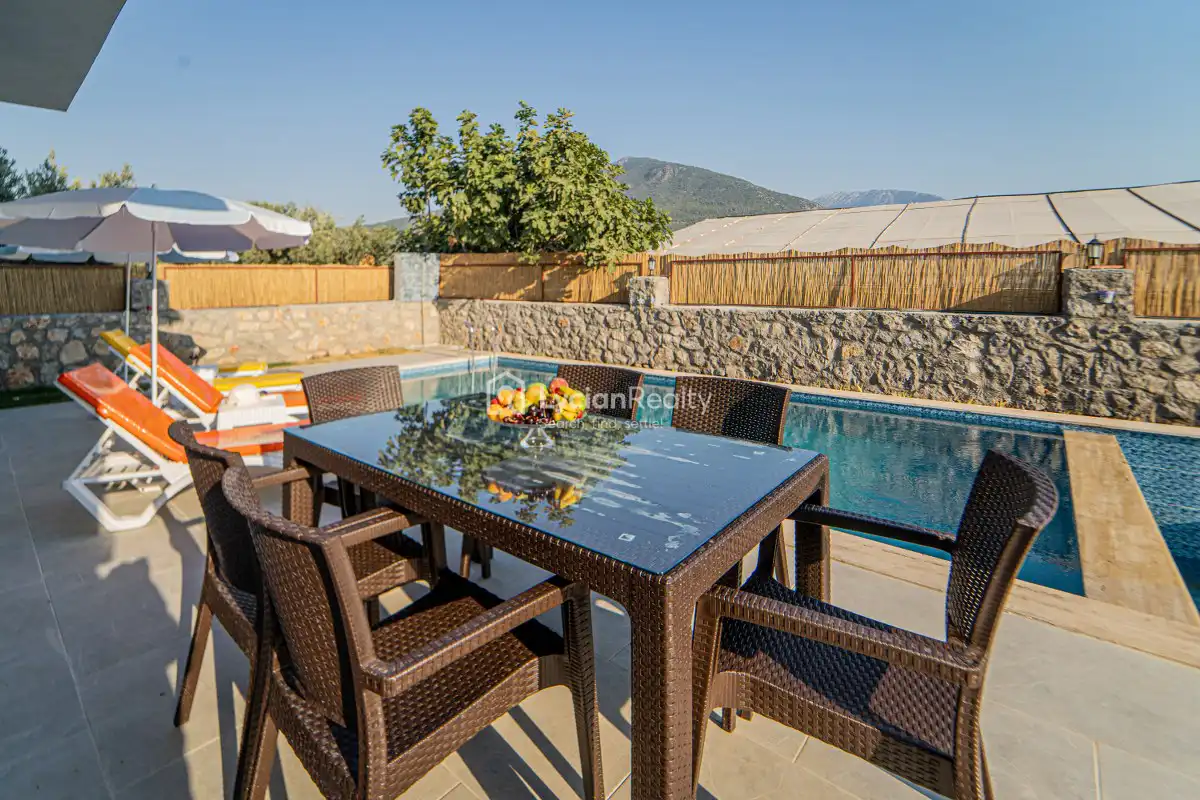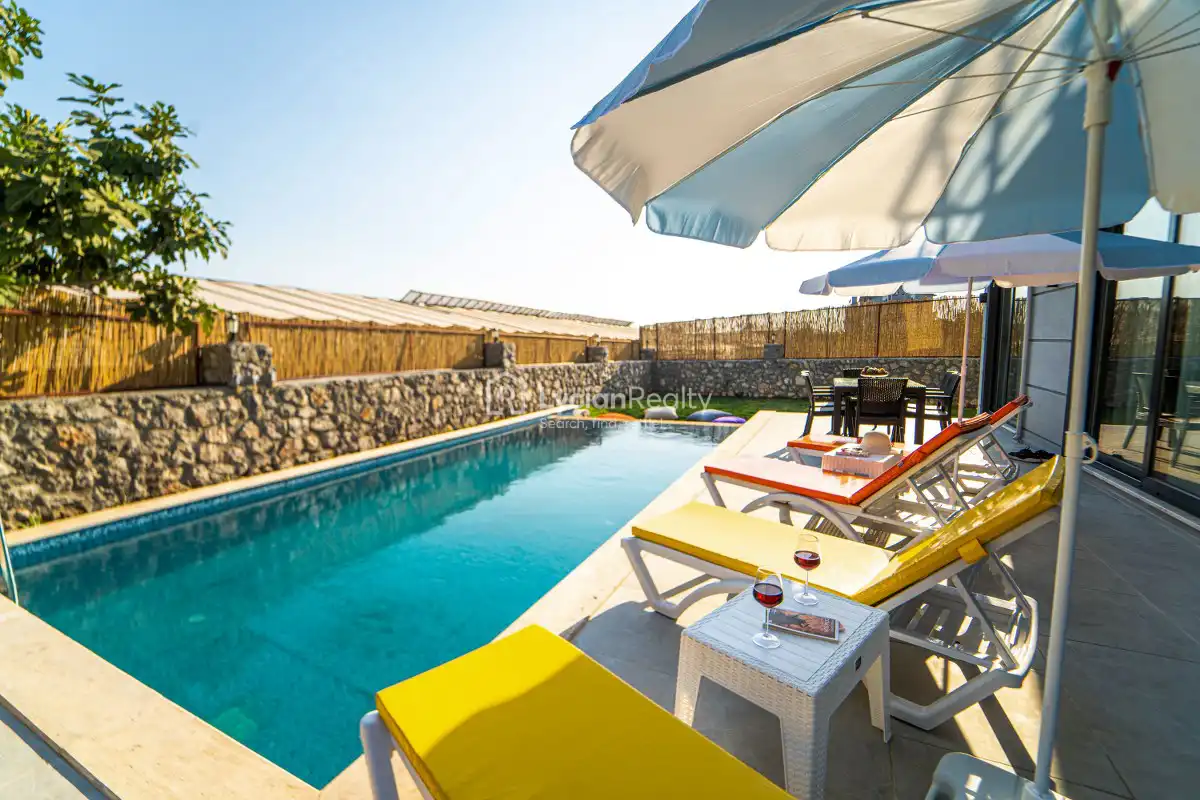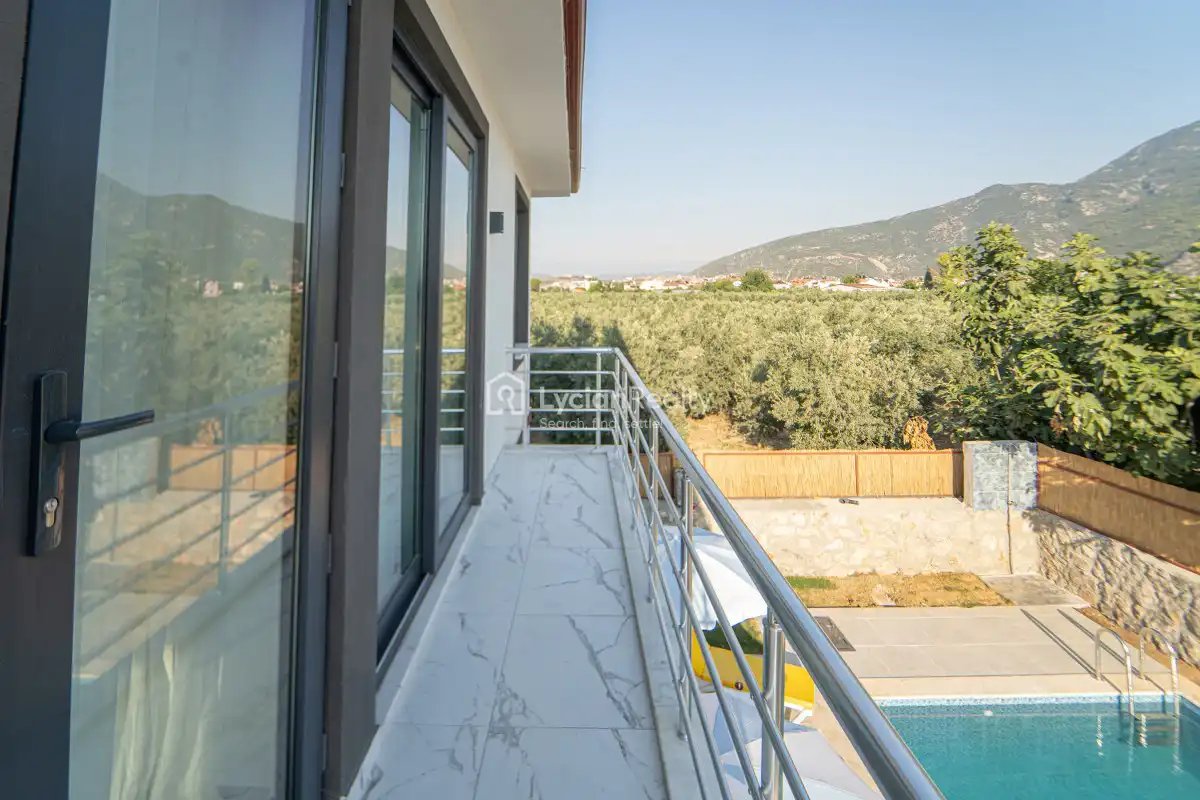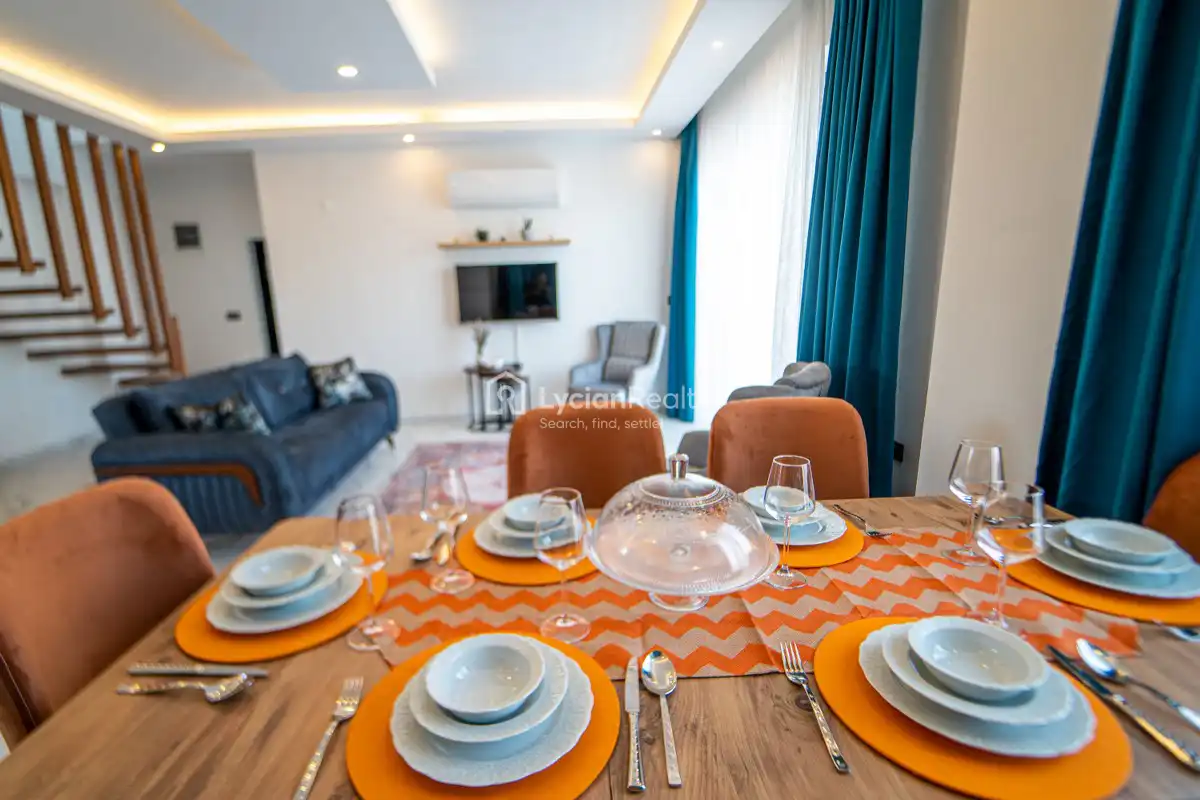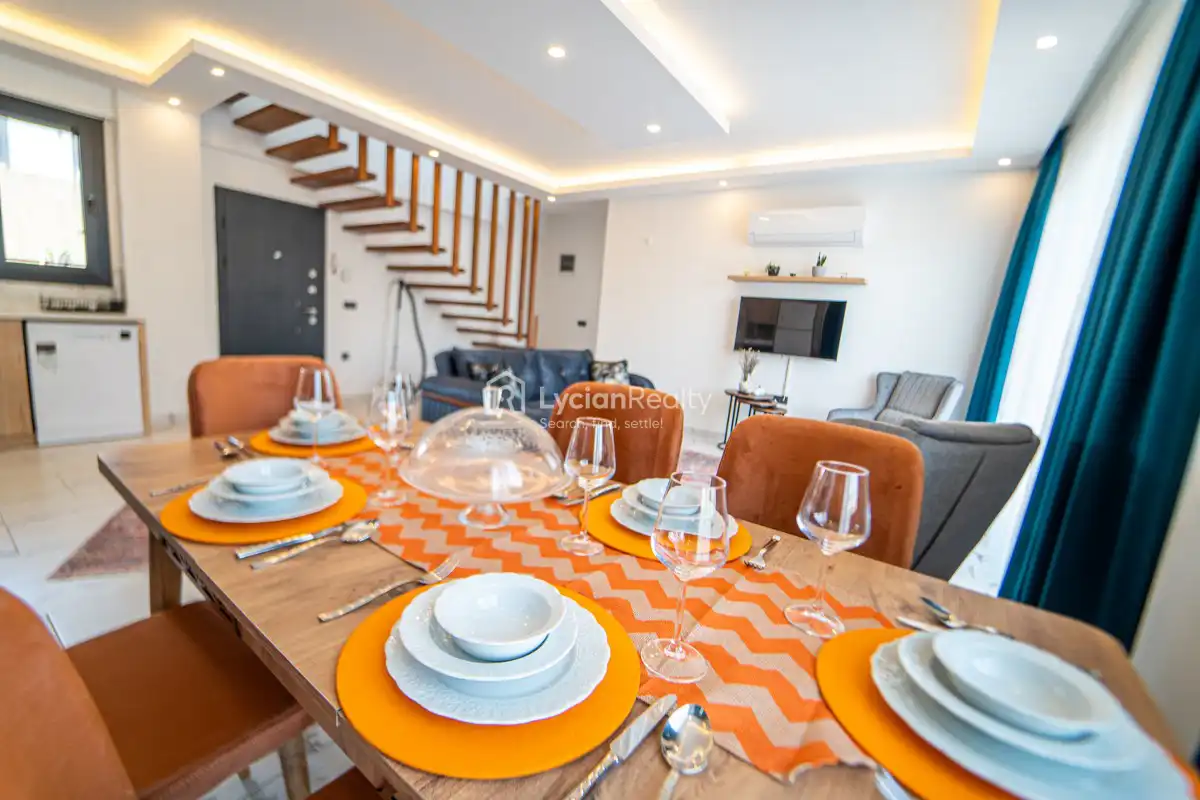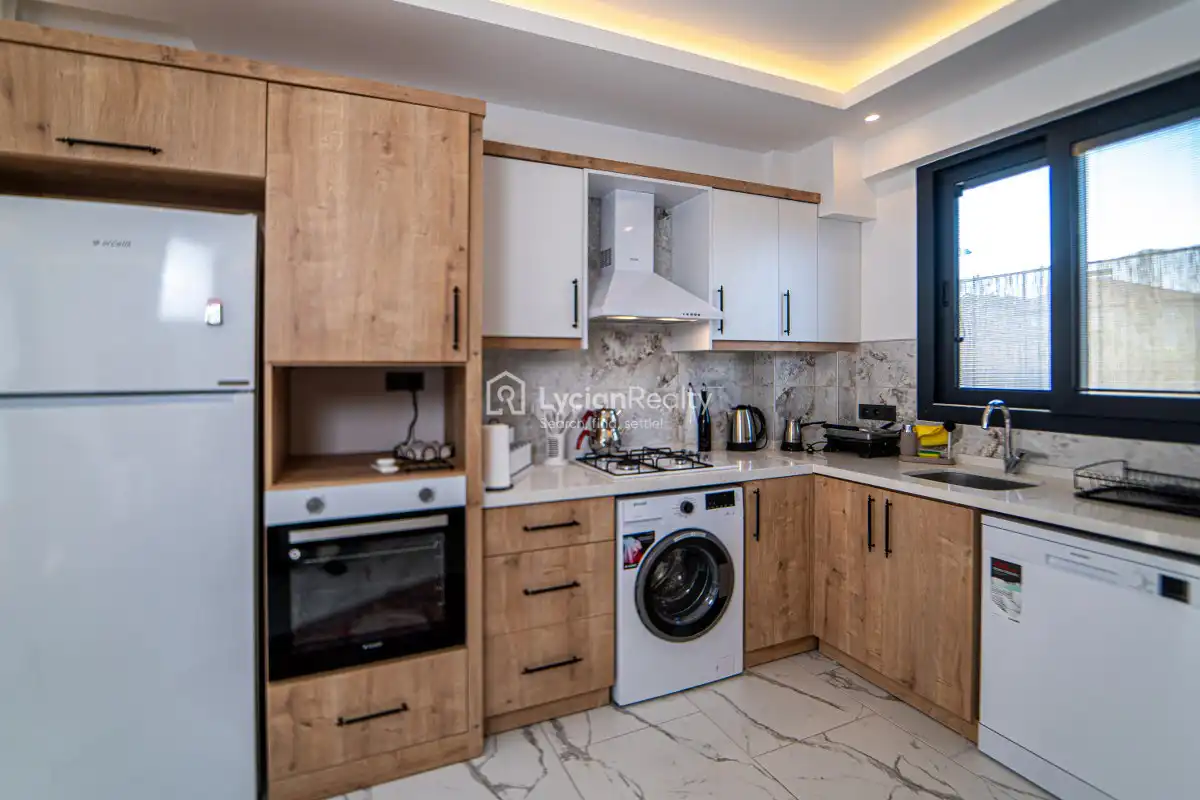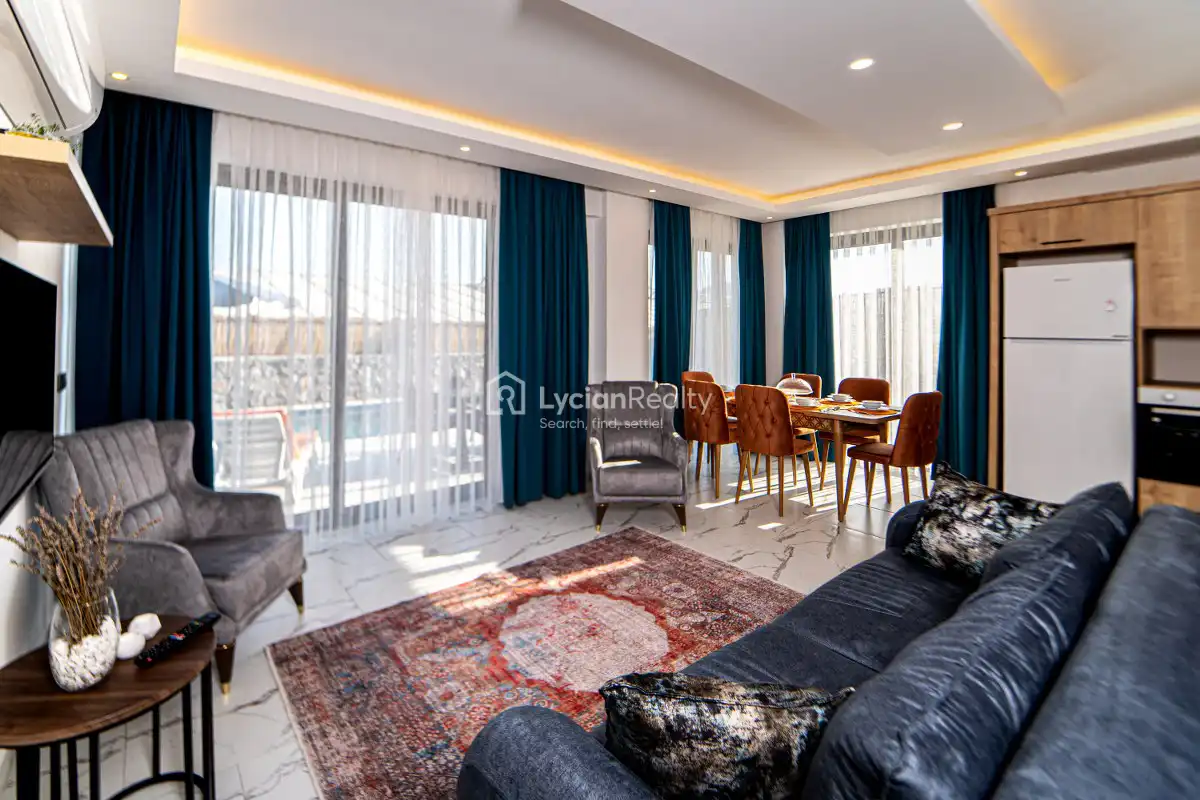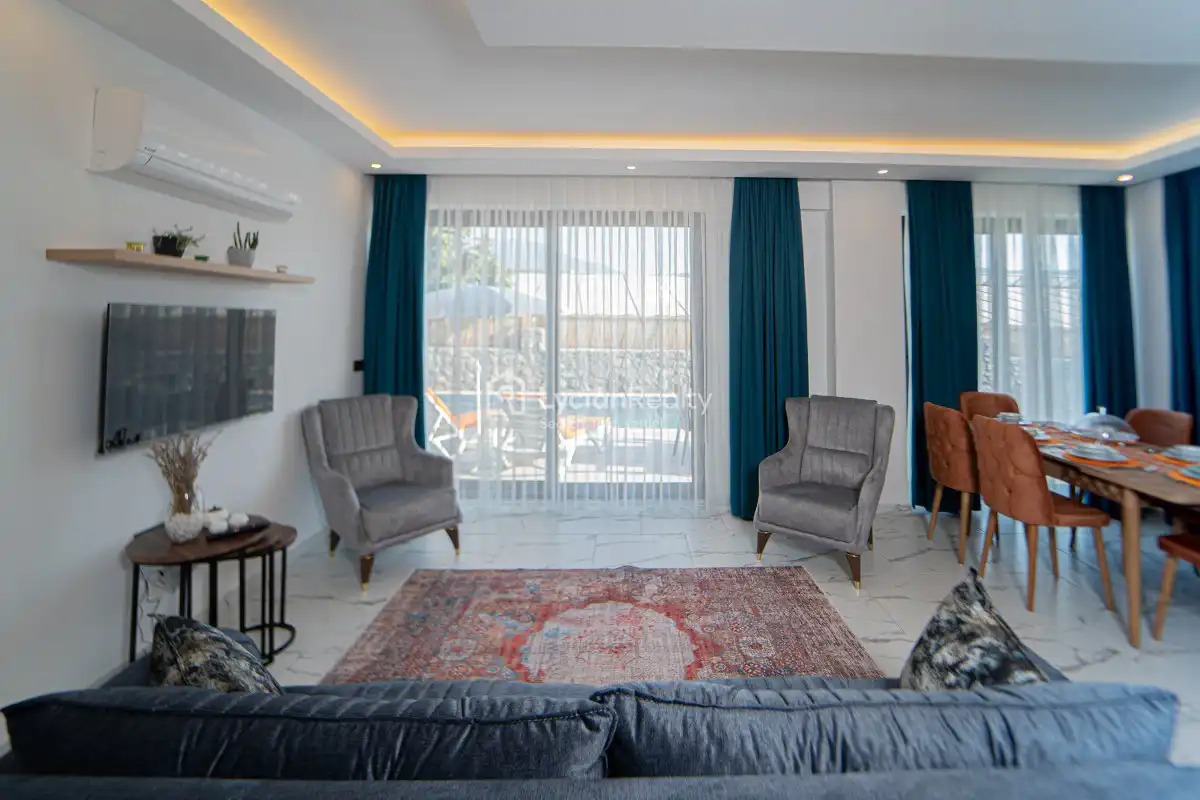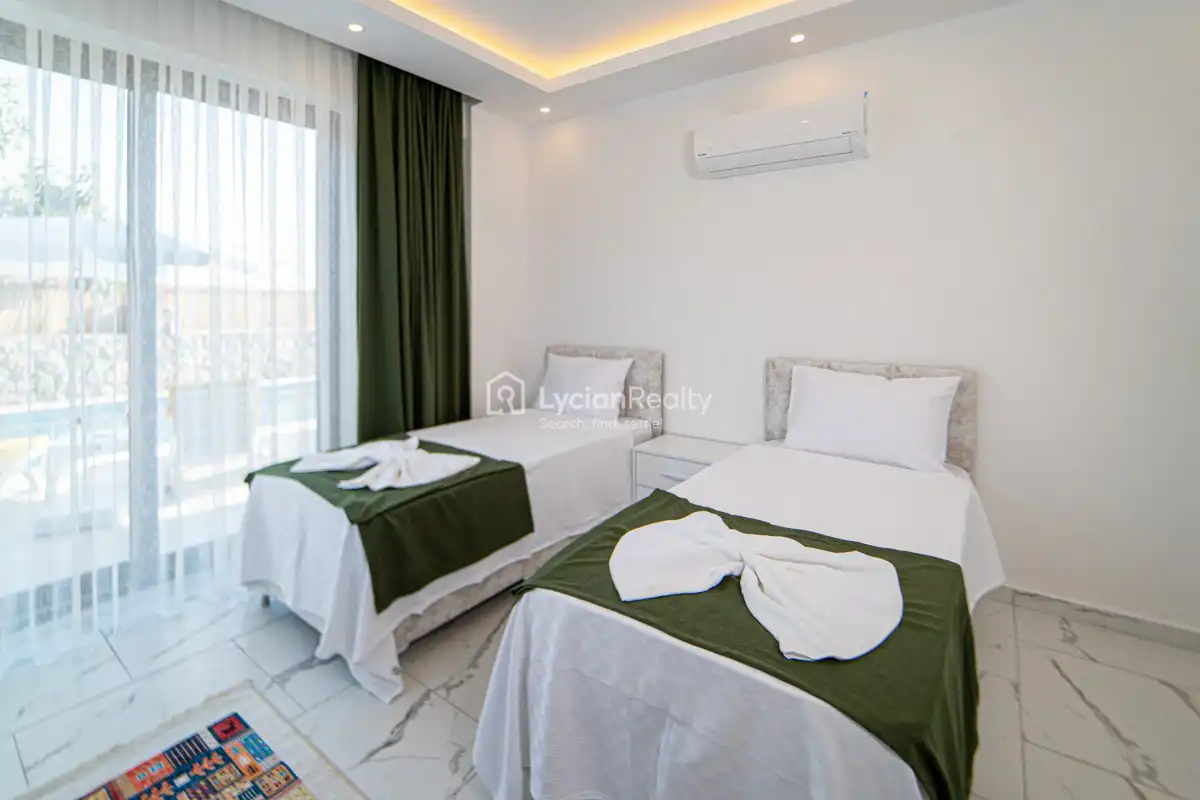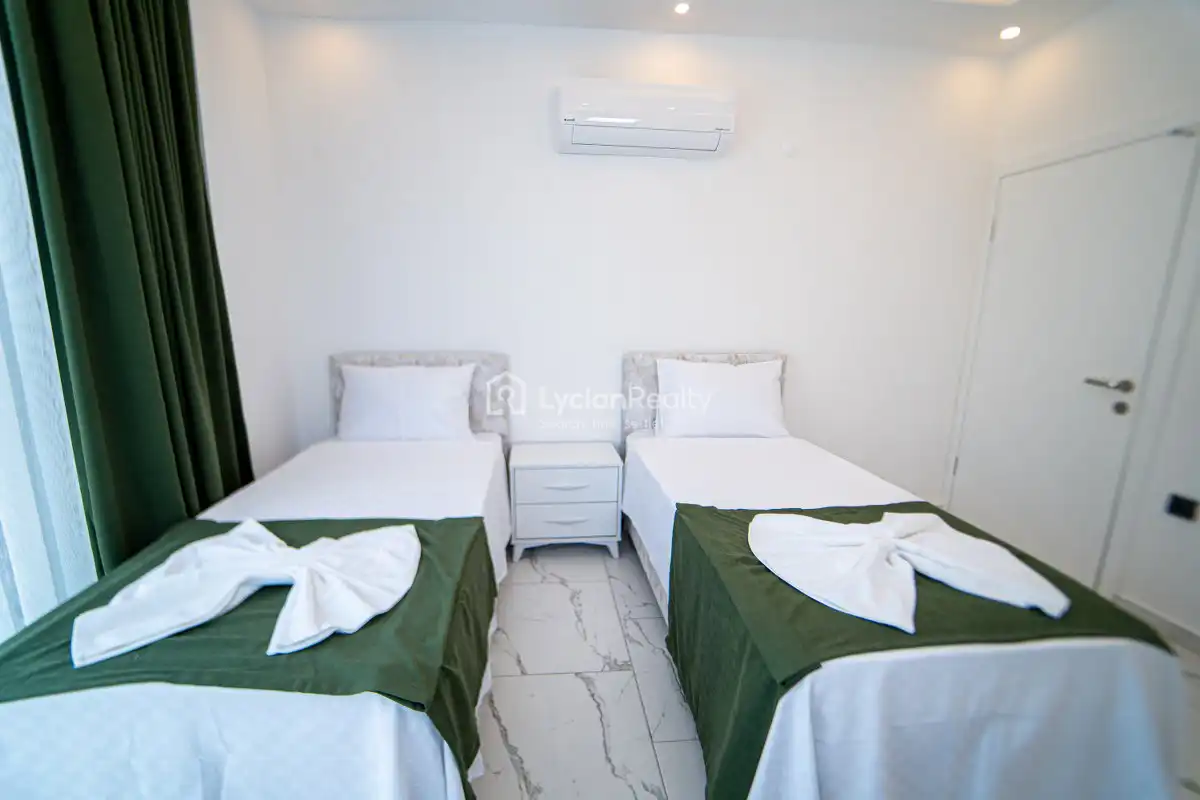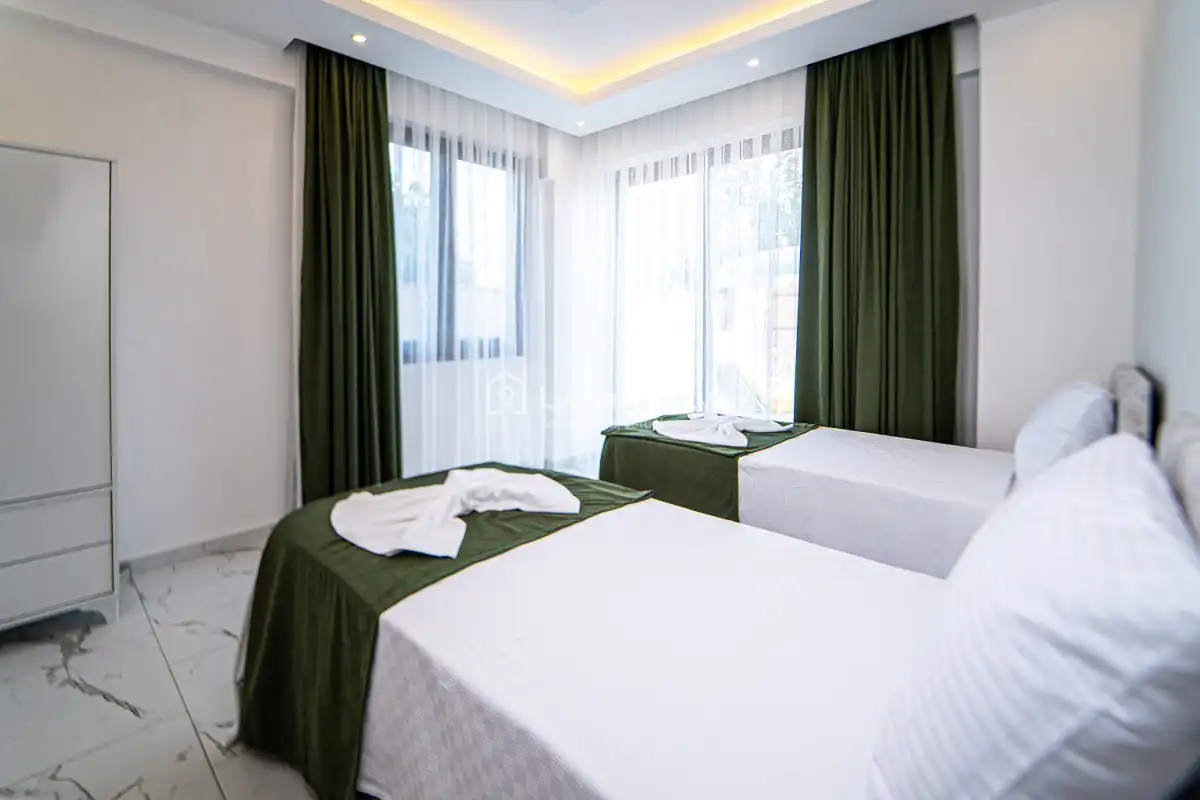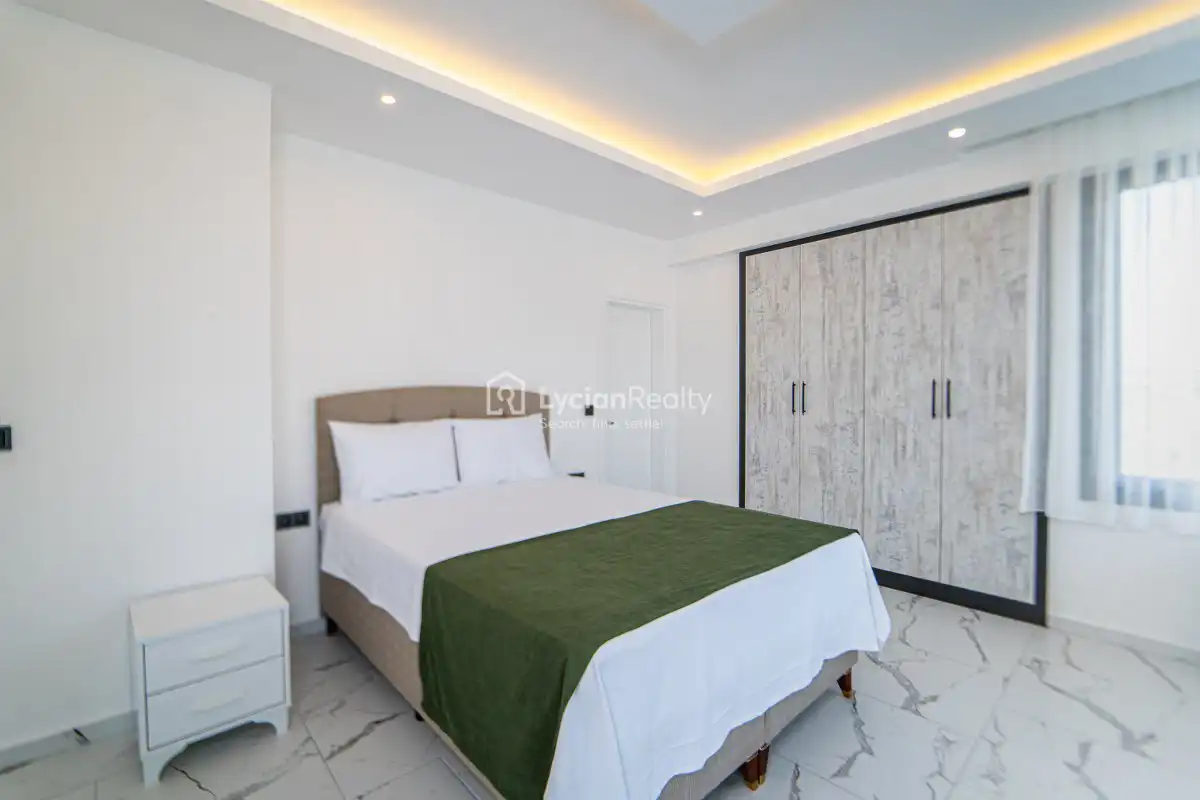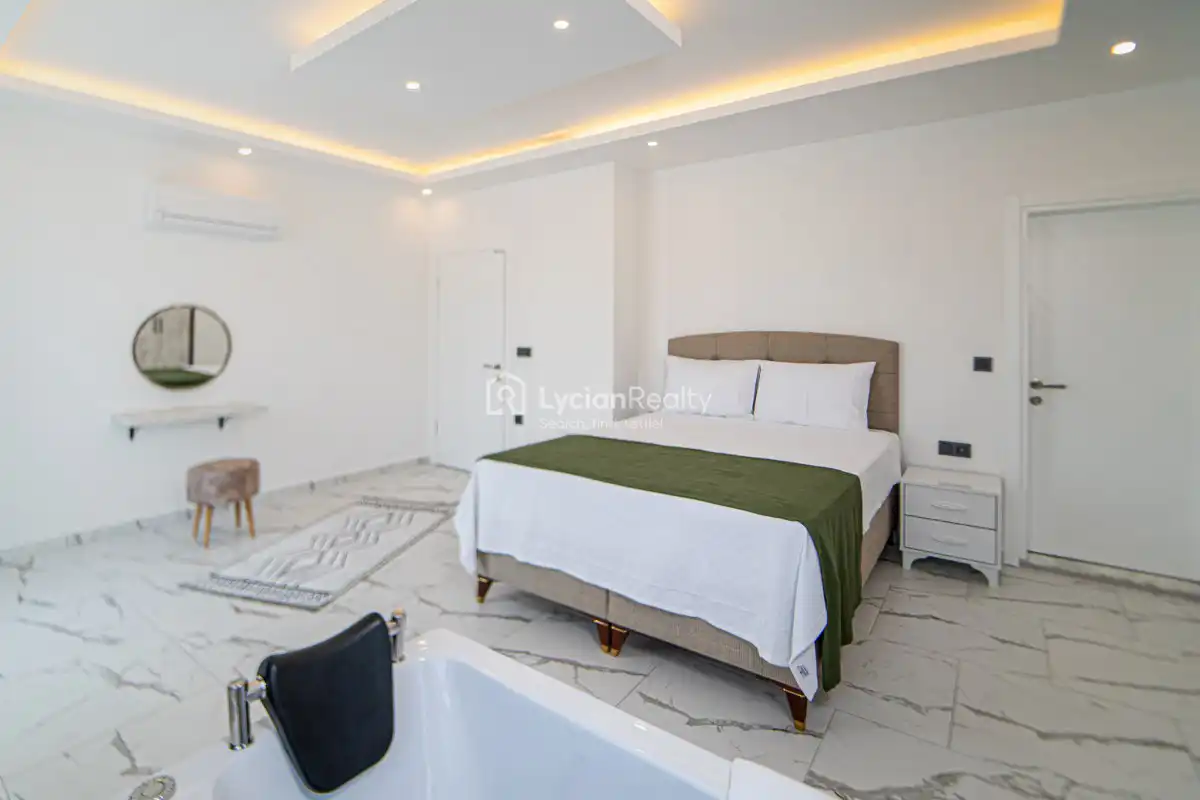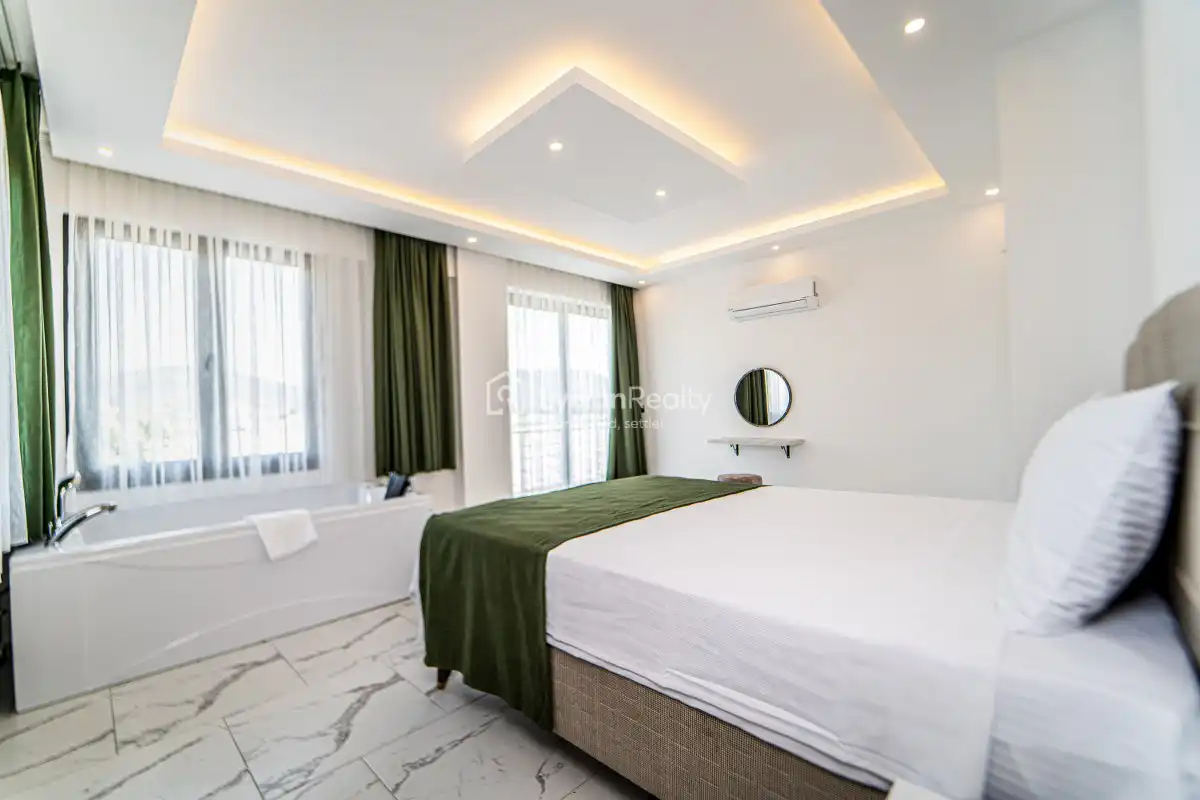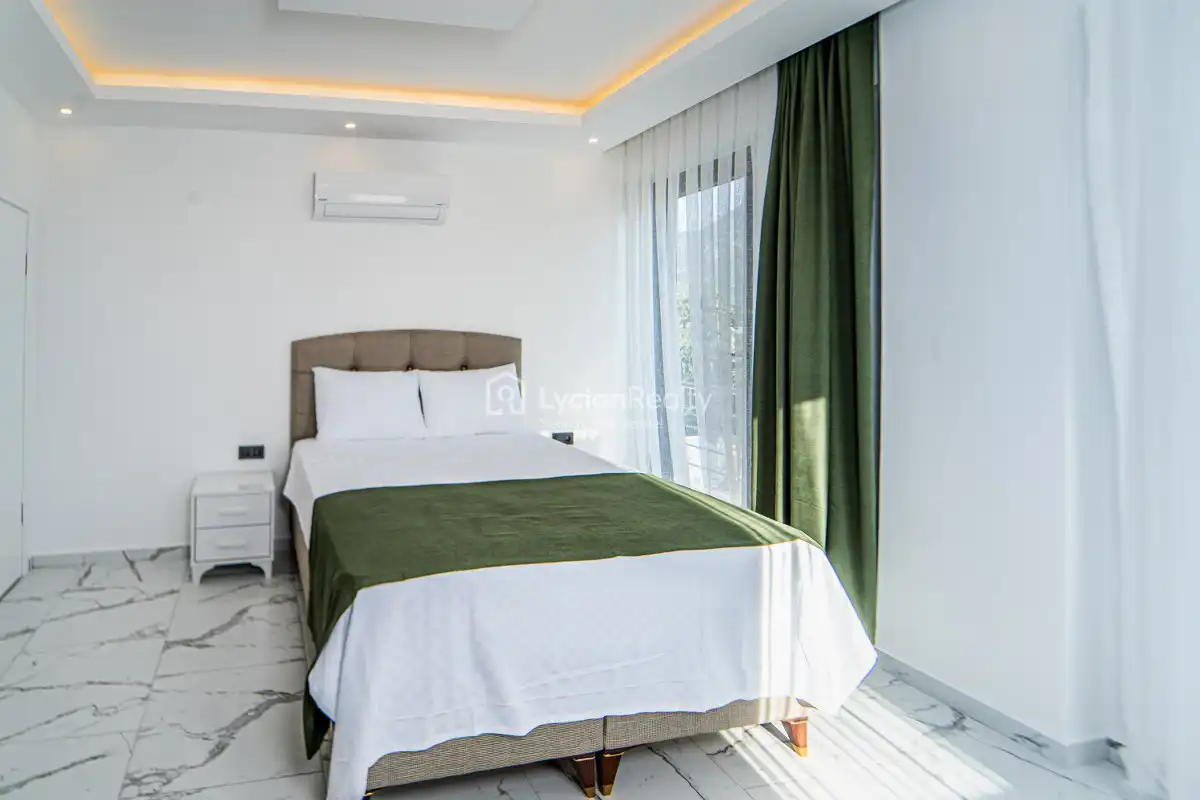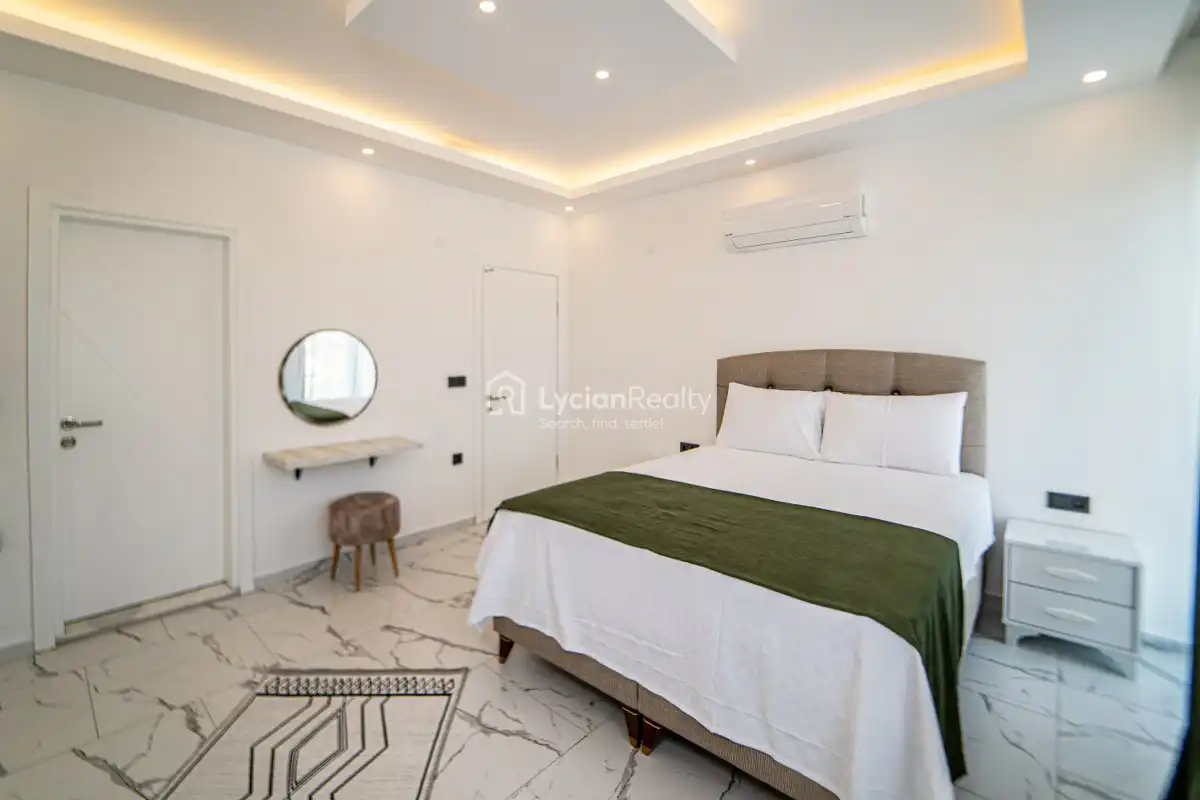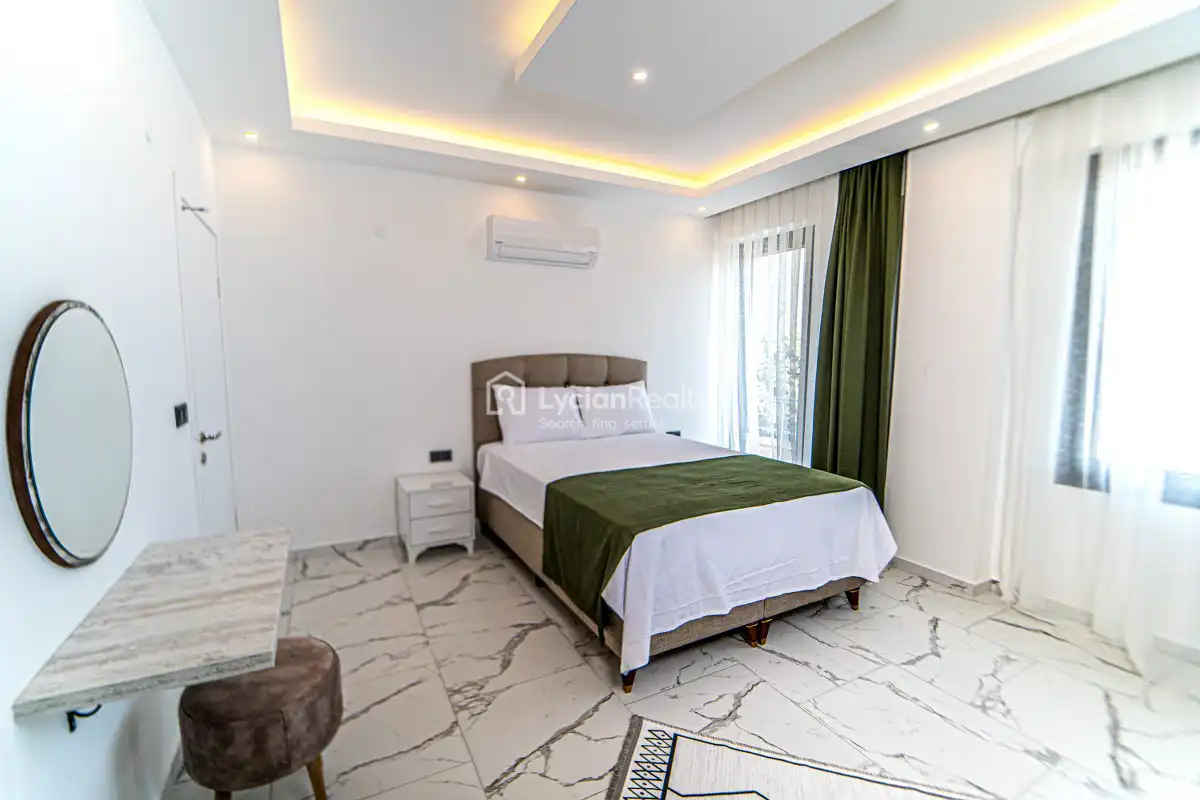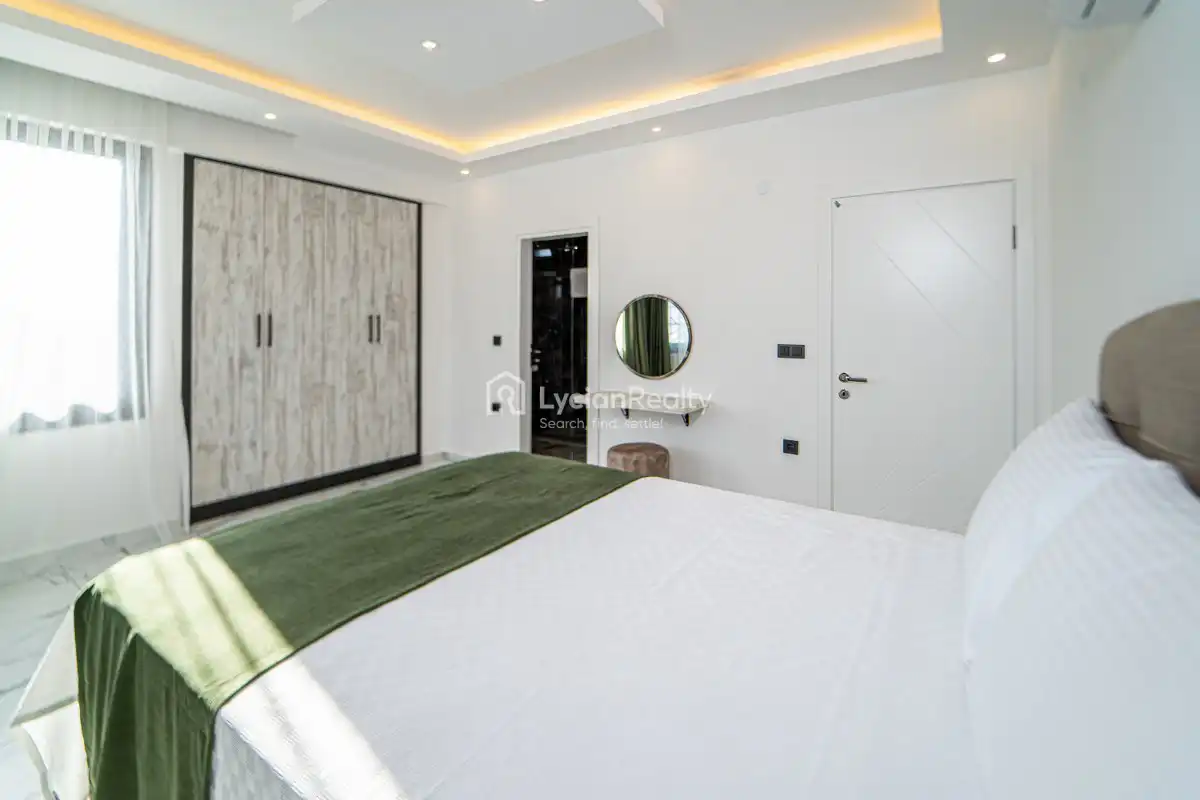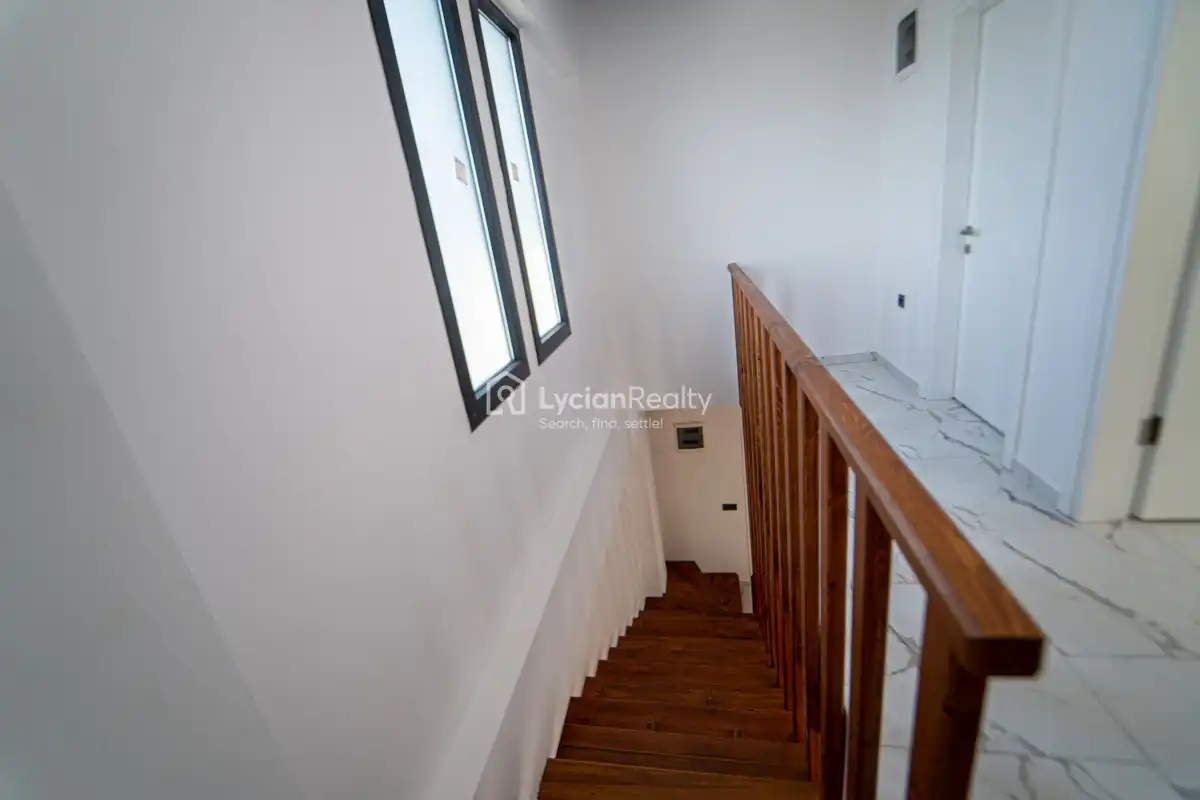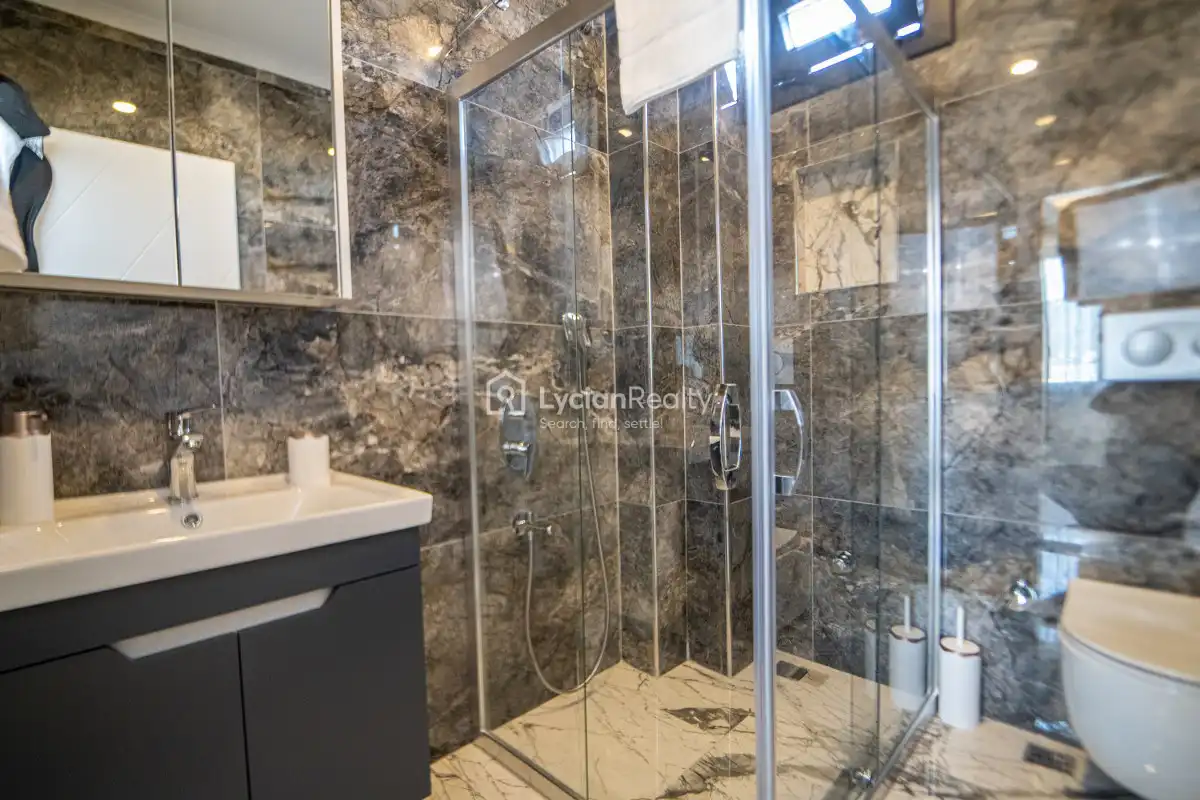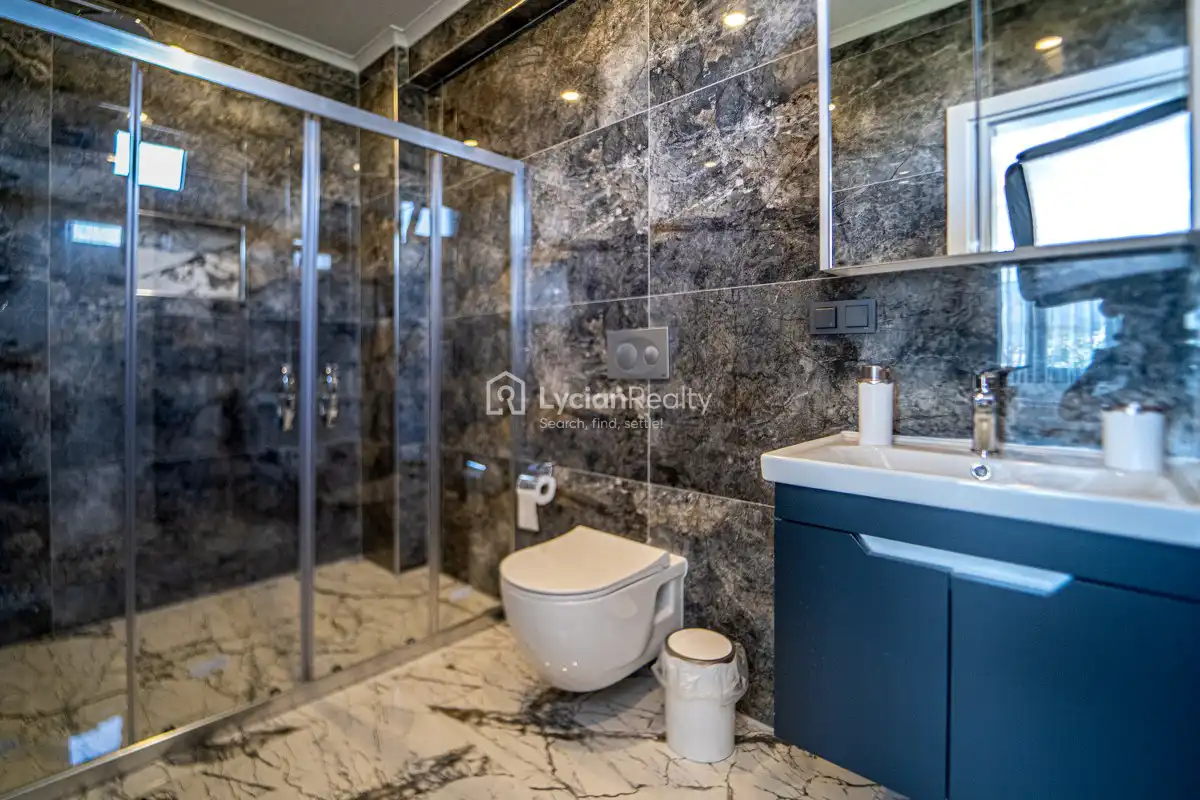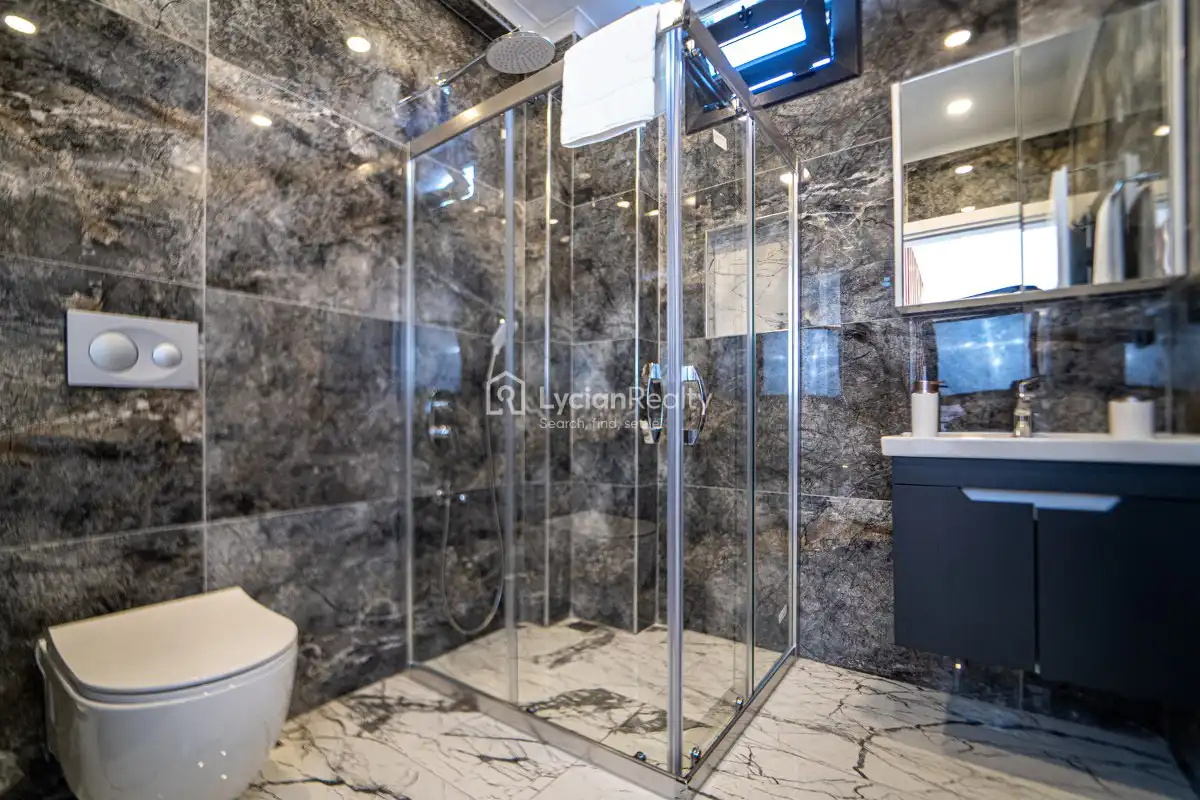 Overview
Villa
Fethiye / Fethiye

3

1
Description
OVERVIEW
This villa, which creates a perfect comfort area for you and your loved ones with its wonderful and sheltered design, is also very spacious with its 3+1 design. With this villa, where there are no sweltering buildings around, it offers a space where you and your loved ones can save so many wonderful moments.
3+1 stylish design, private rooms with en-suite bathrooms, private pool. The garden offers an area where you can park your car and a private living area. Its lush garden is accompanied by your deep blue pool. You can reach the city center or the places you want with short driving distances. Everything you need in the house is available. All you have to do is take your luggage and settle in.
You can have a perfect time with the jacuzzi in your room.
LOCATION
You can reach anywhere you want from the villa, which is located in an area close to the city center, with short driving distances. You can reach areas such as markets, beaches, hospitals, restaurants, schools within short driving distances by car. With its clean air, your villa creates a wonderful comfort zone for you.
AD NO:
184
Support Center
RELATED PERSON
Lycian Realty
You have the right to live in dream-like houses. Reaching us is very simple
©LycianRealty 2023. All rights reserved
Contact
Akarca Mahallesi Adnan Menderes Bulvarı No: 205/C 1-2-3 Fethiye/Muğla

[email protected]

+90 533 581 0548

+90 252 606 05 05