Hi Lycian!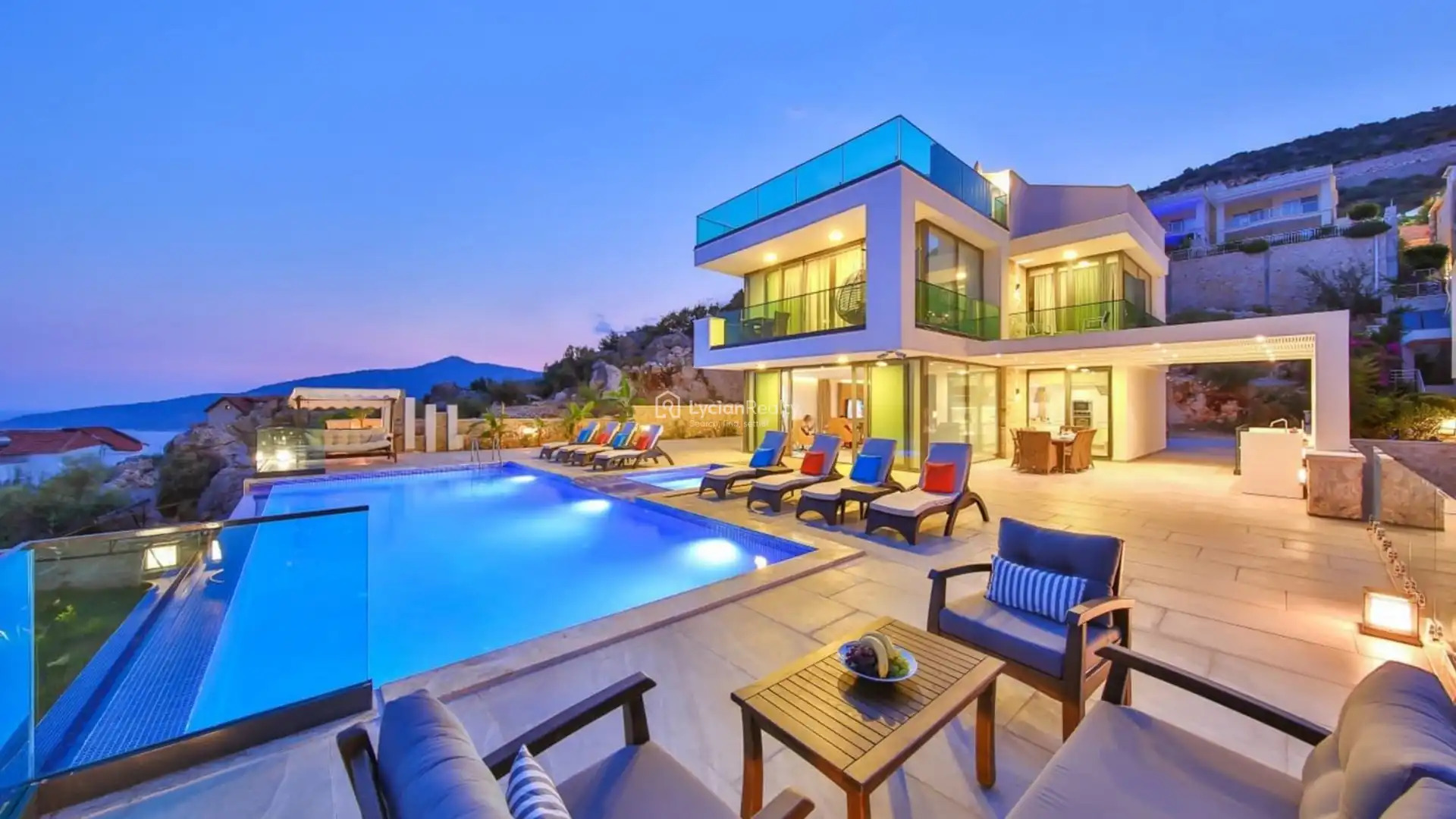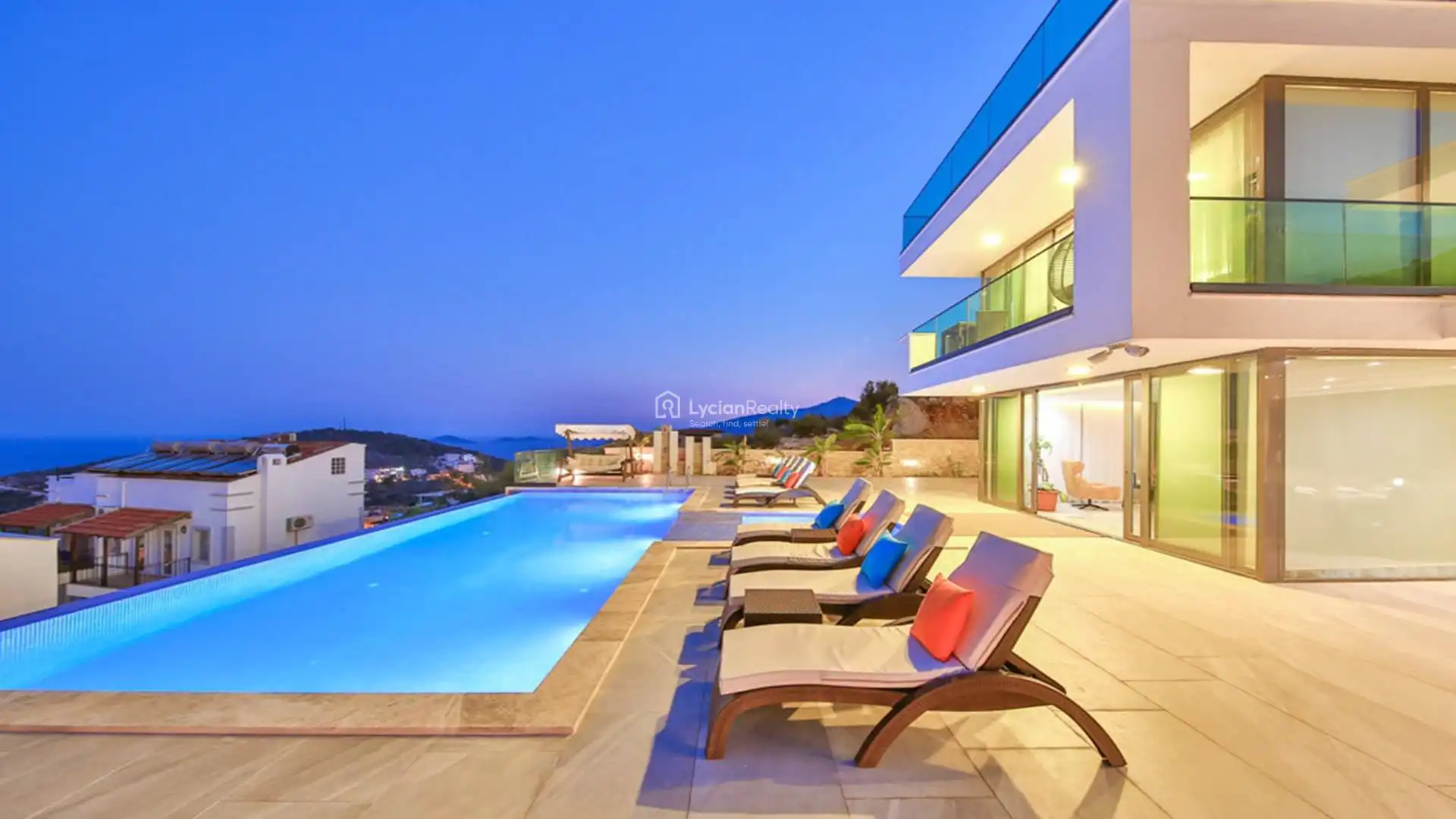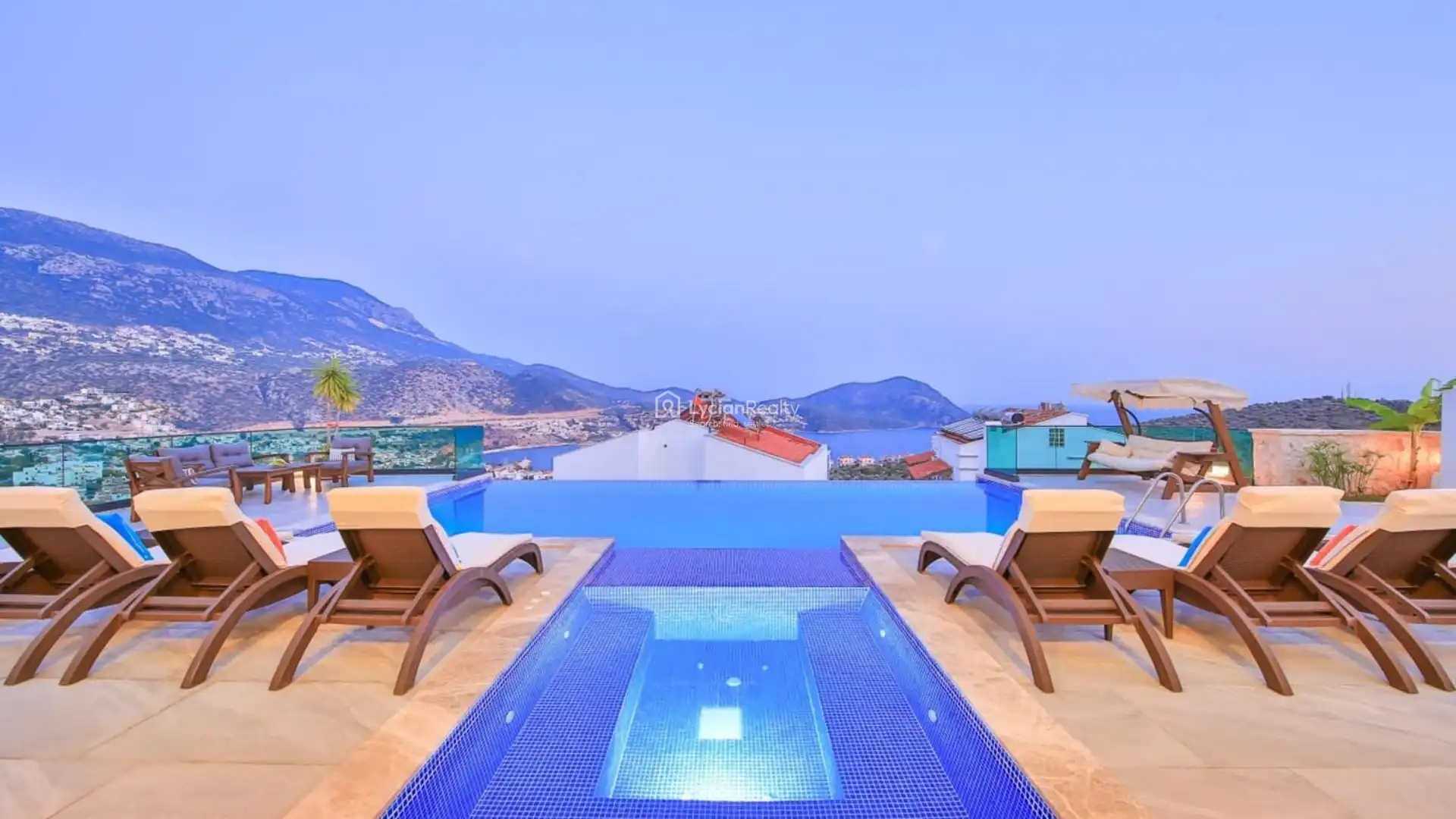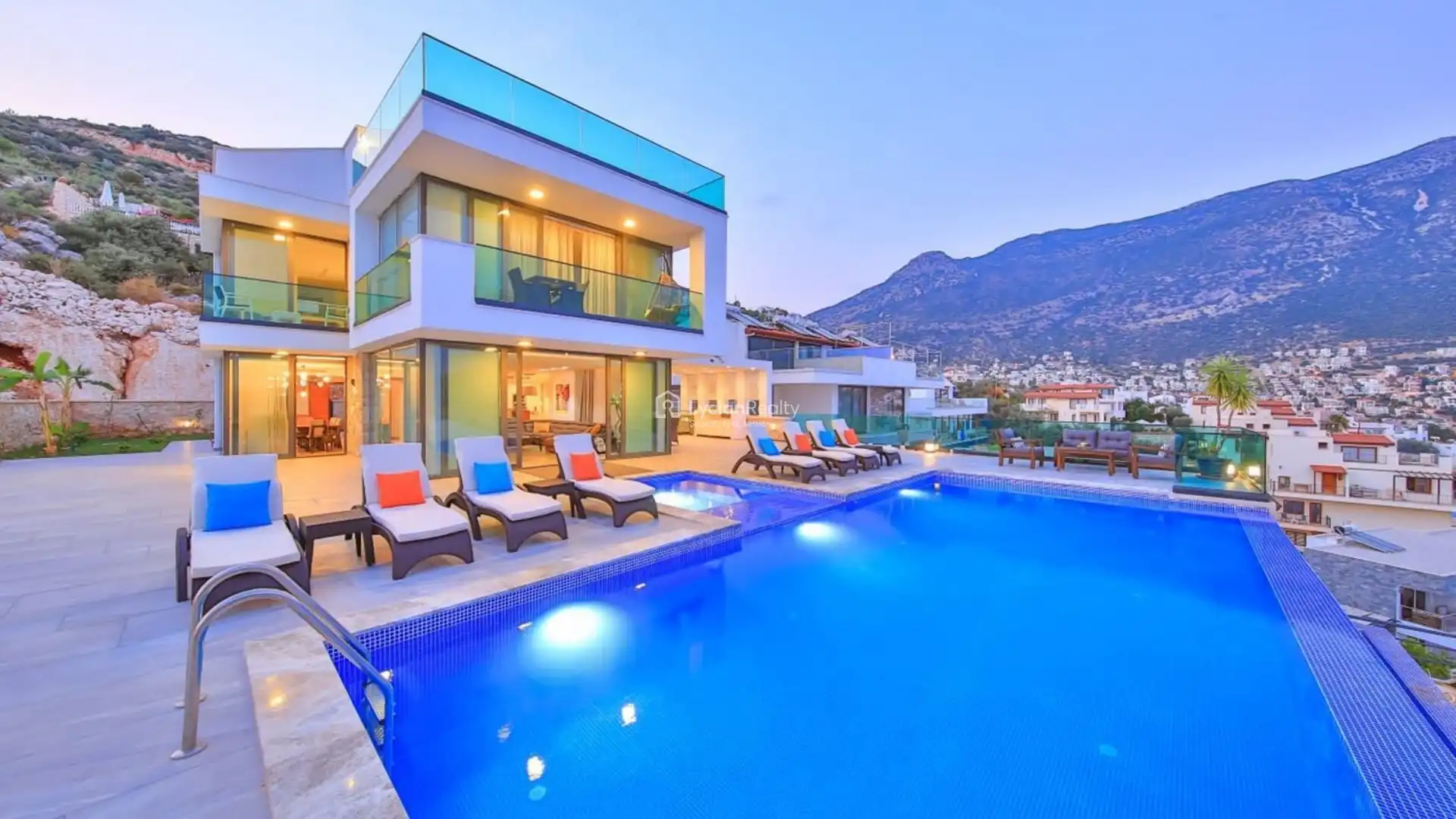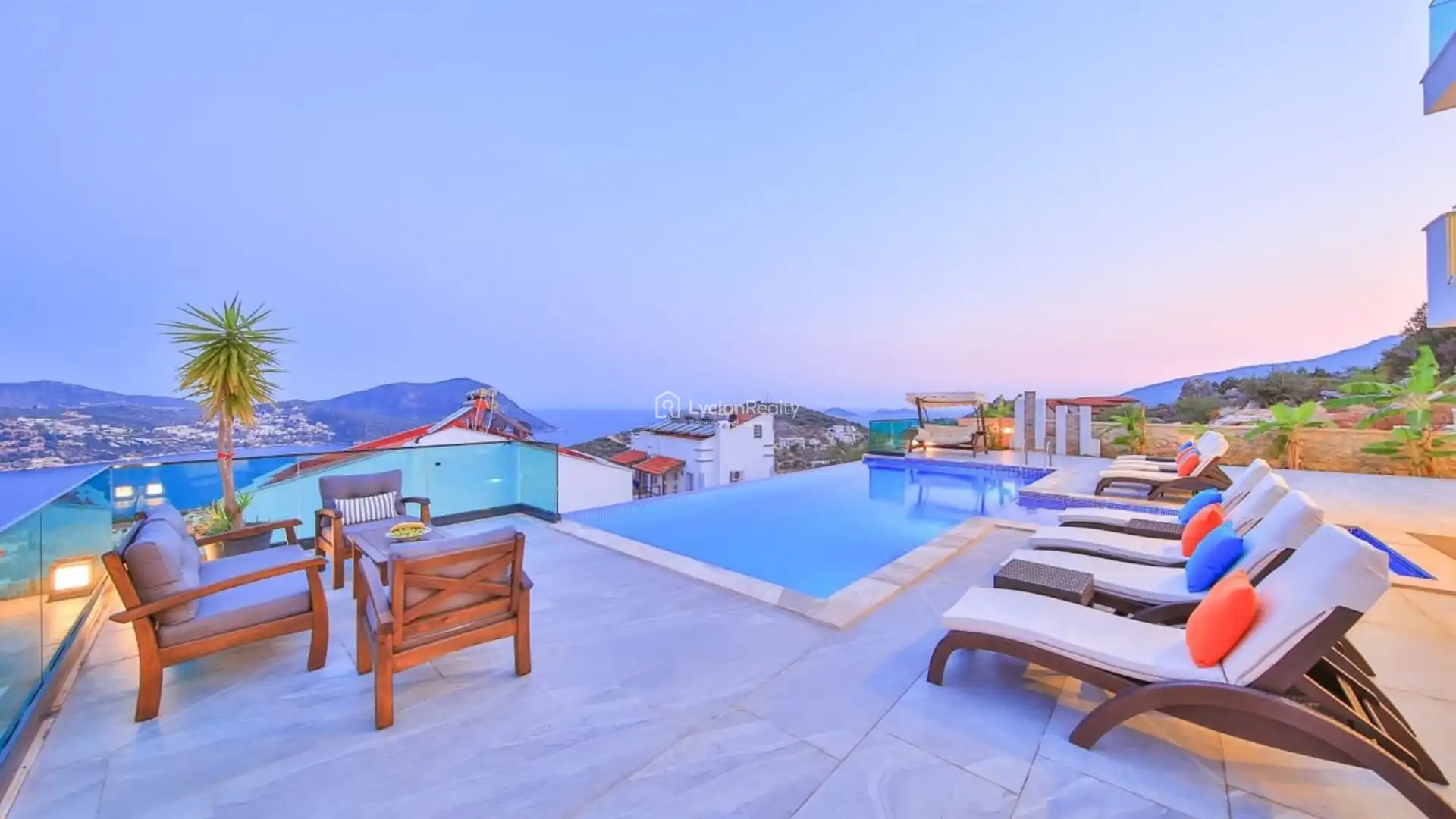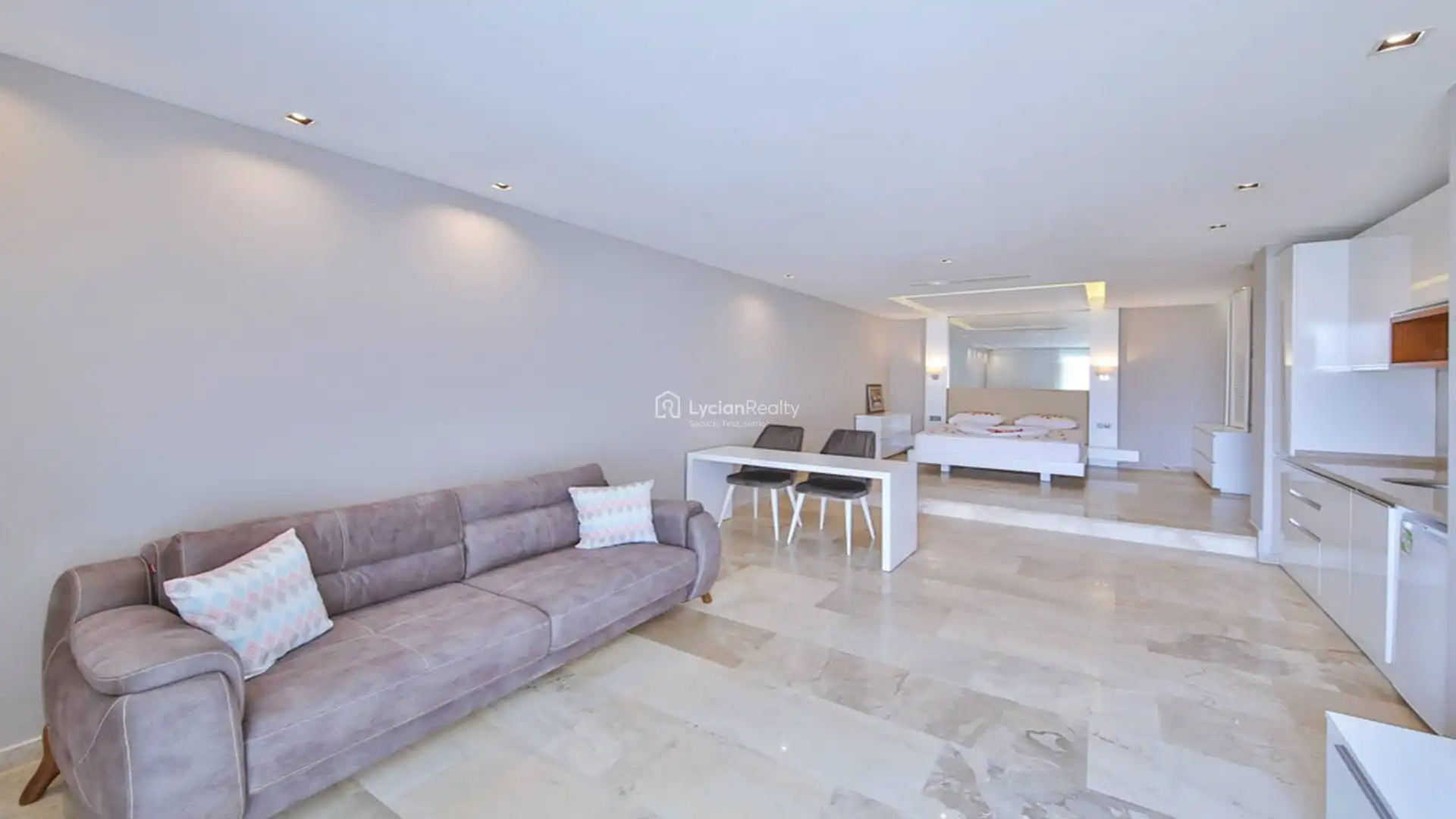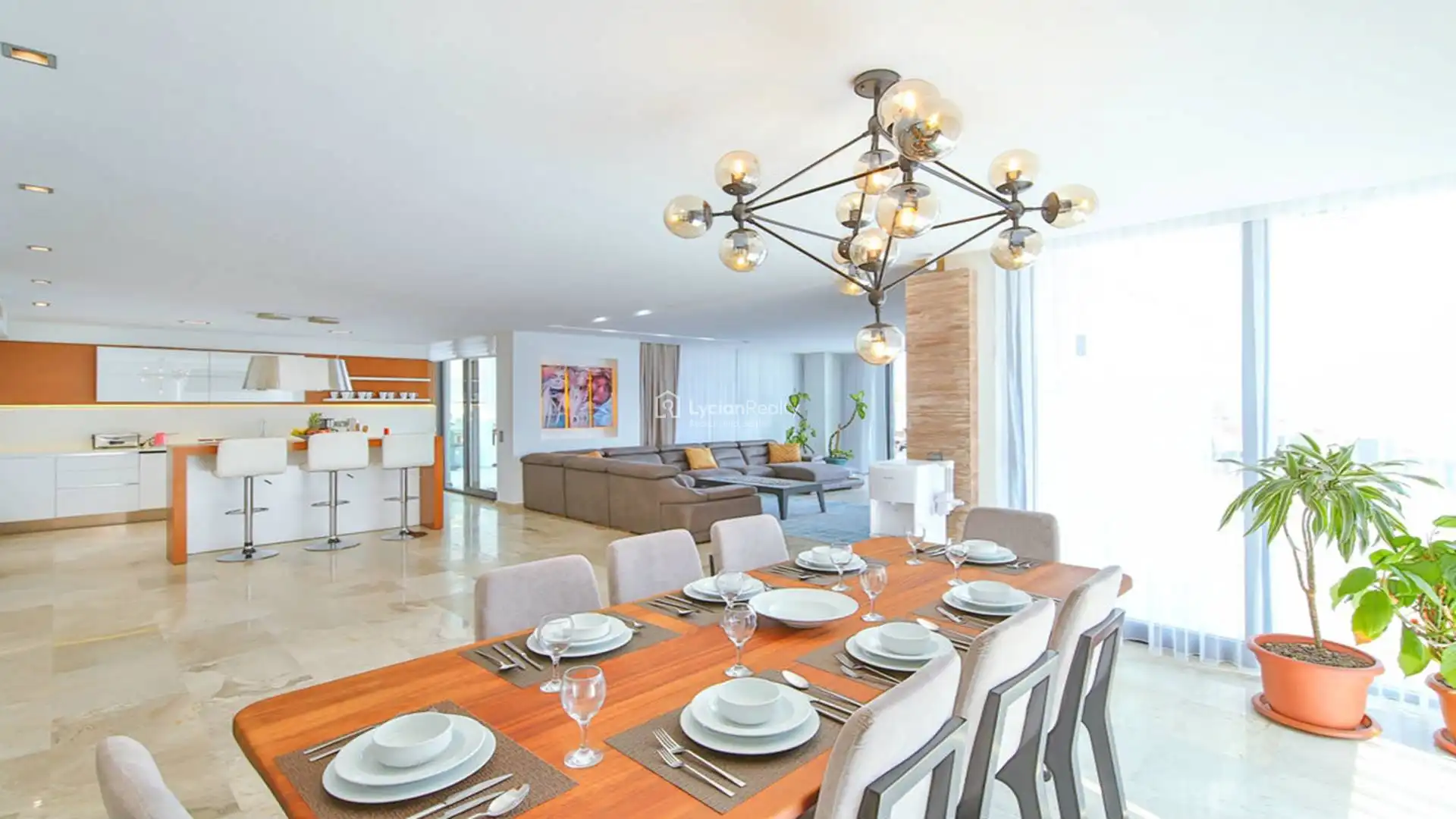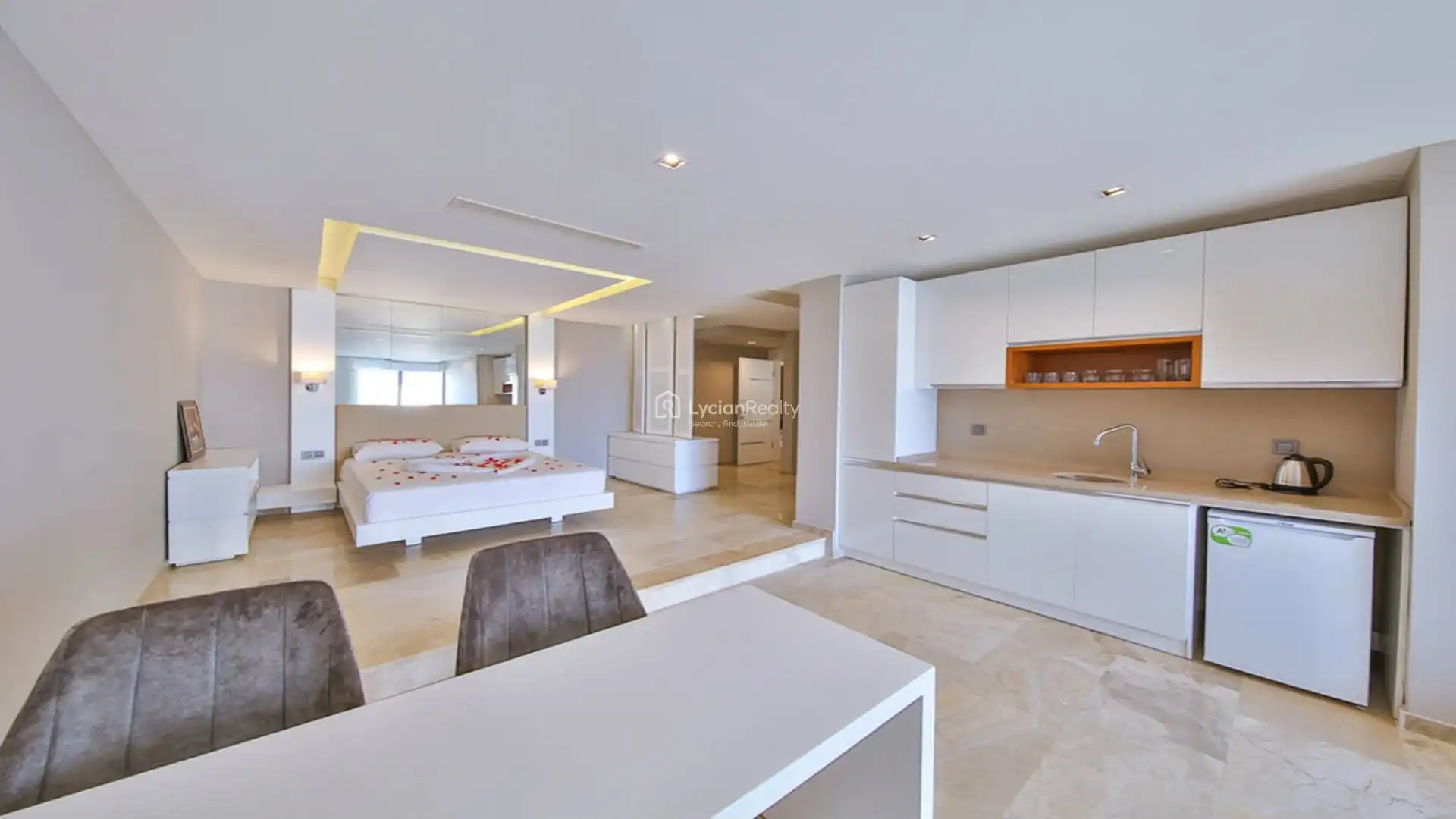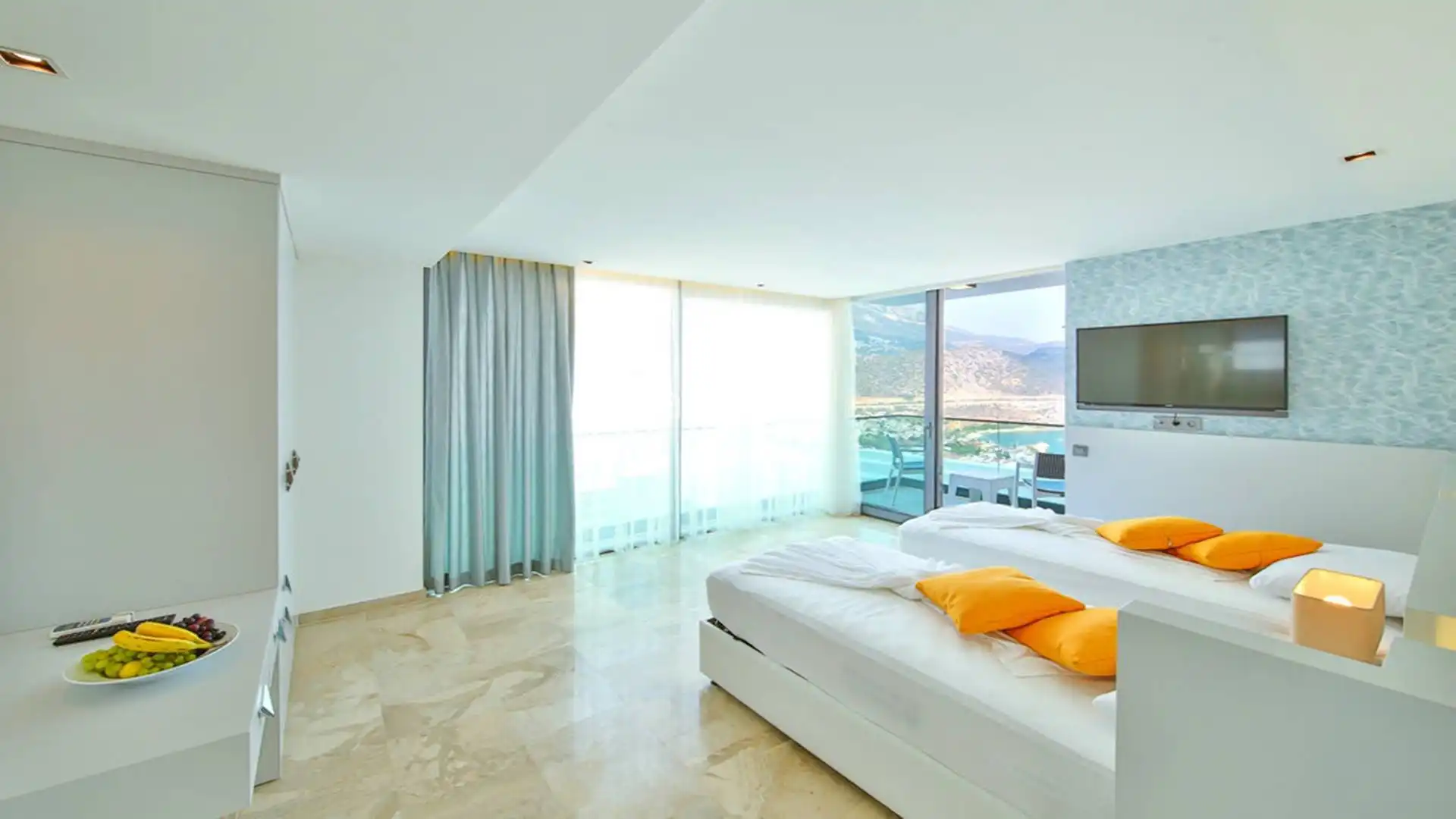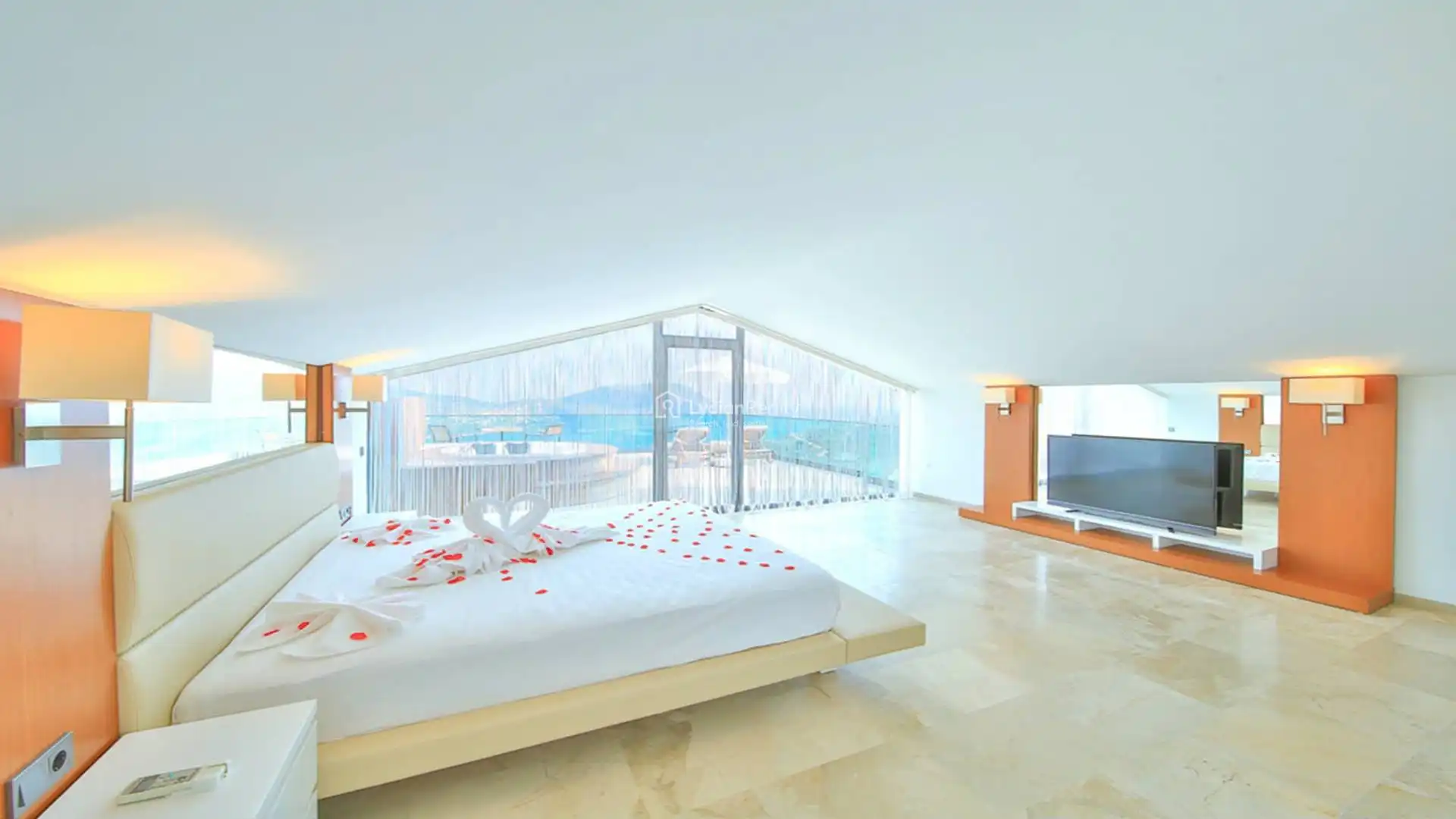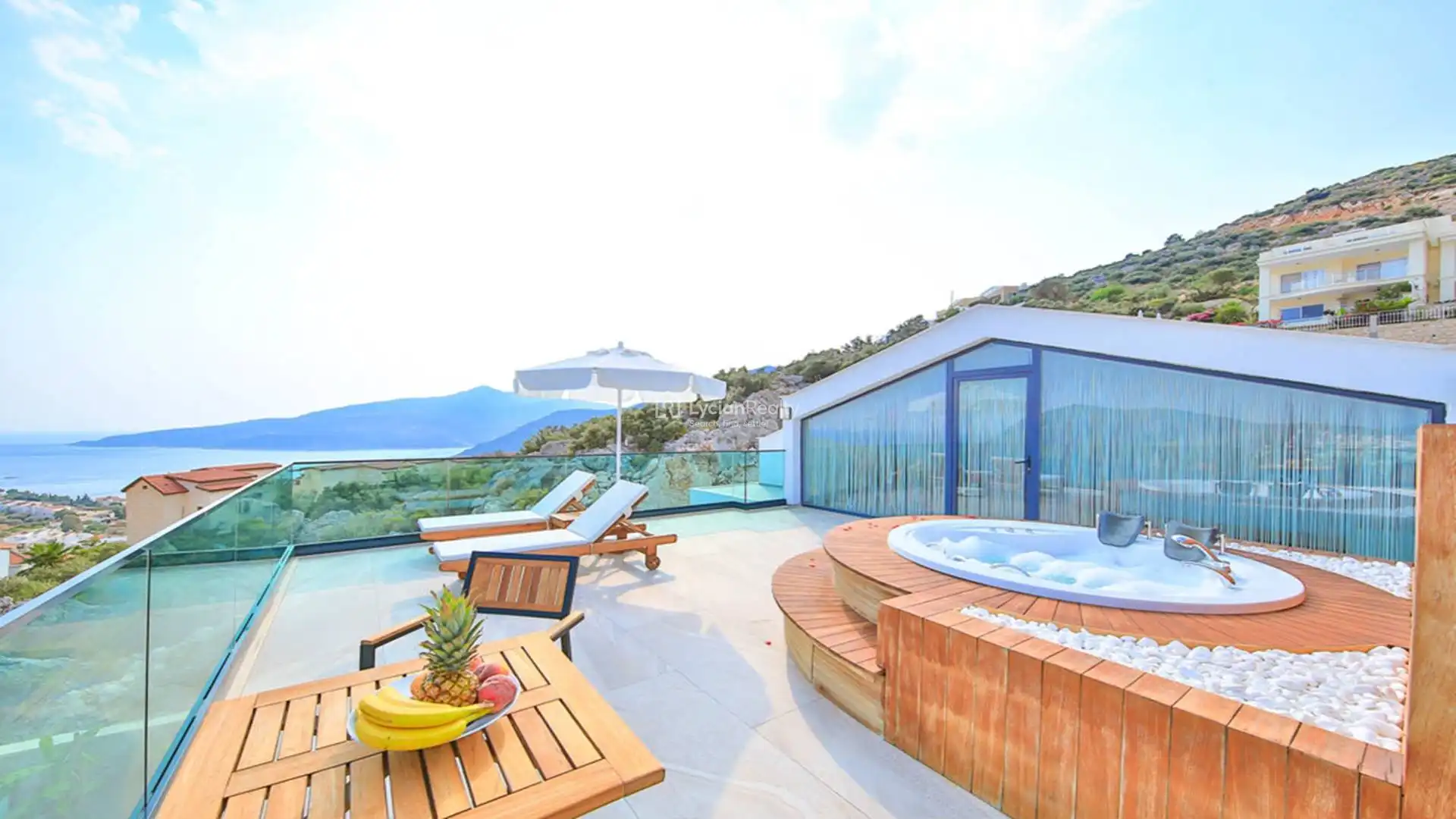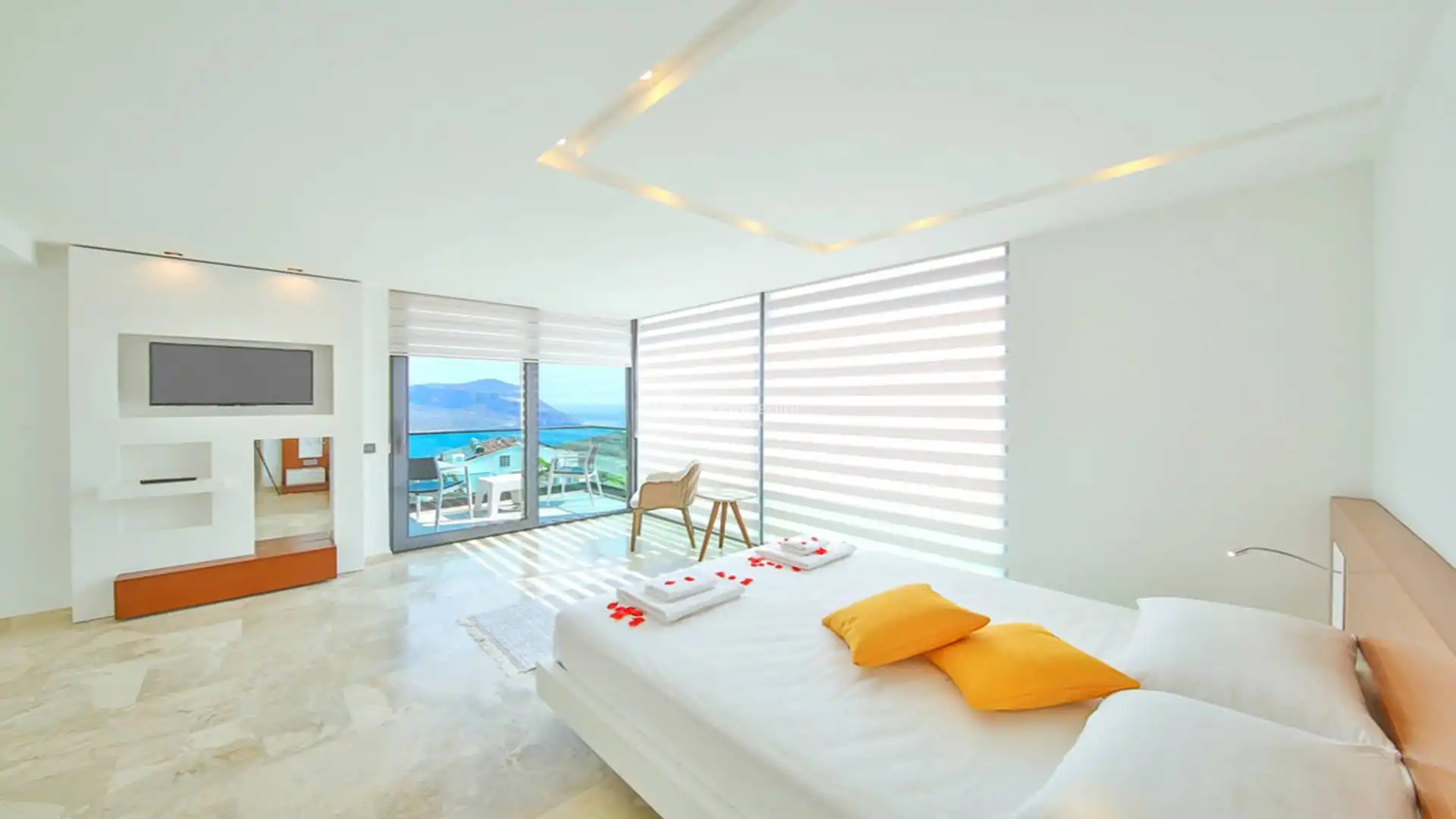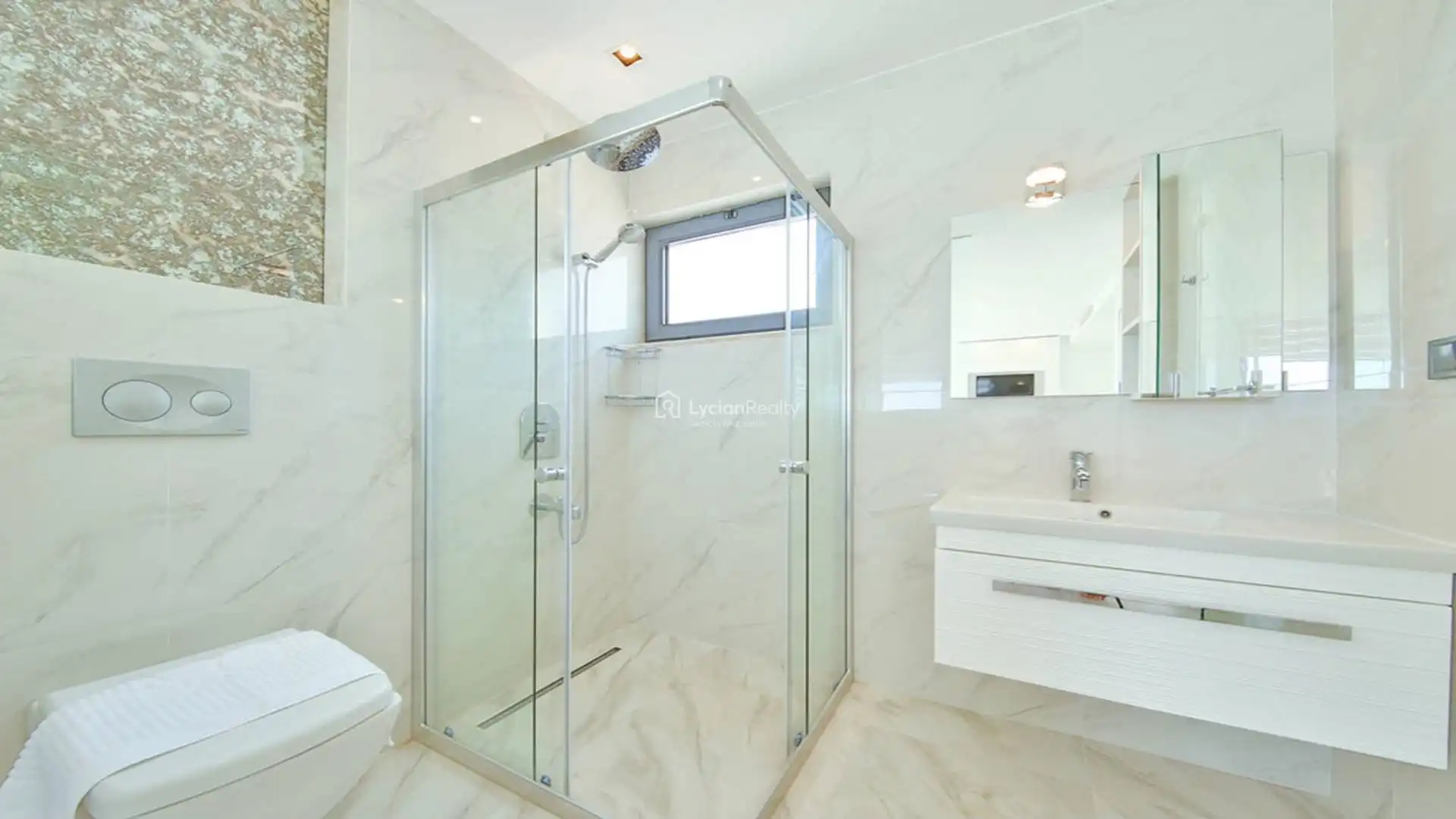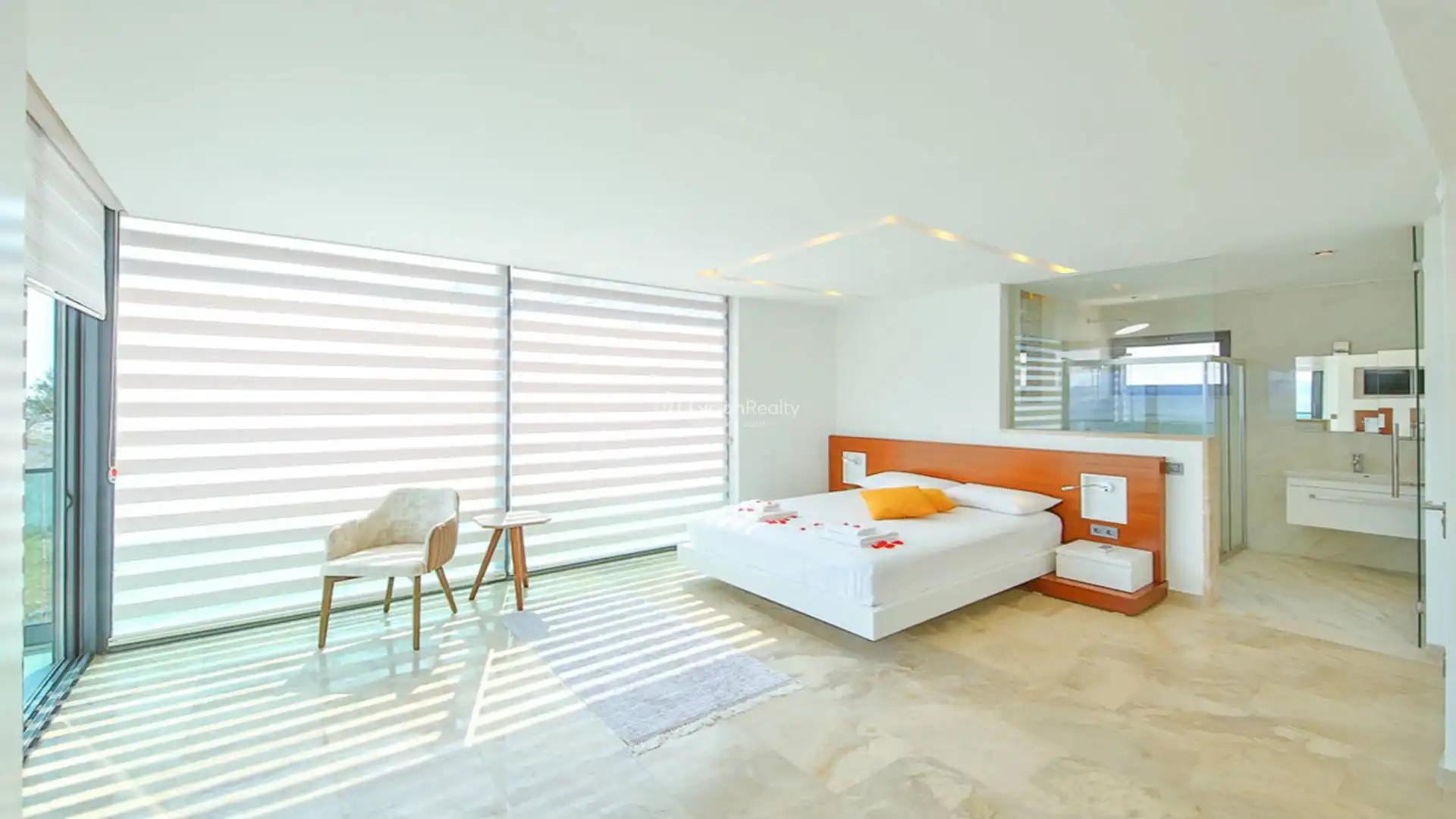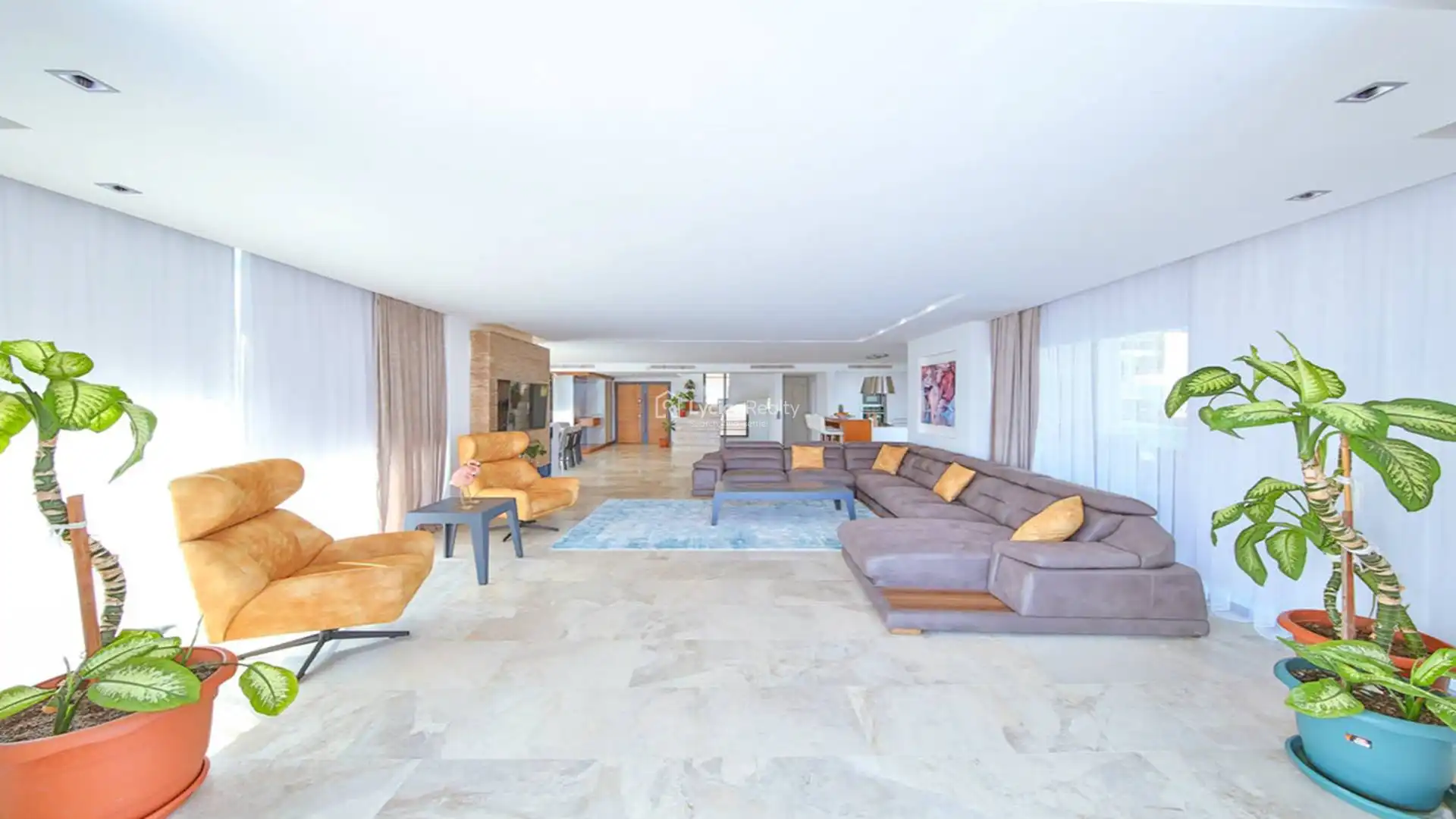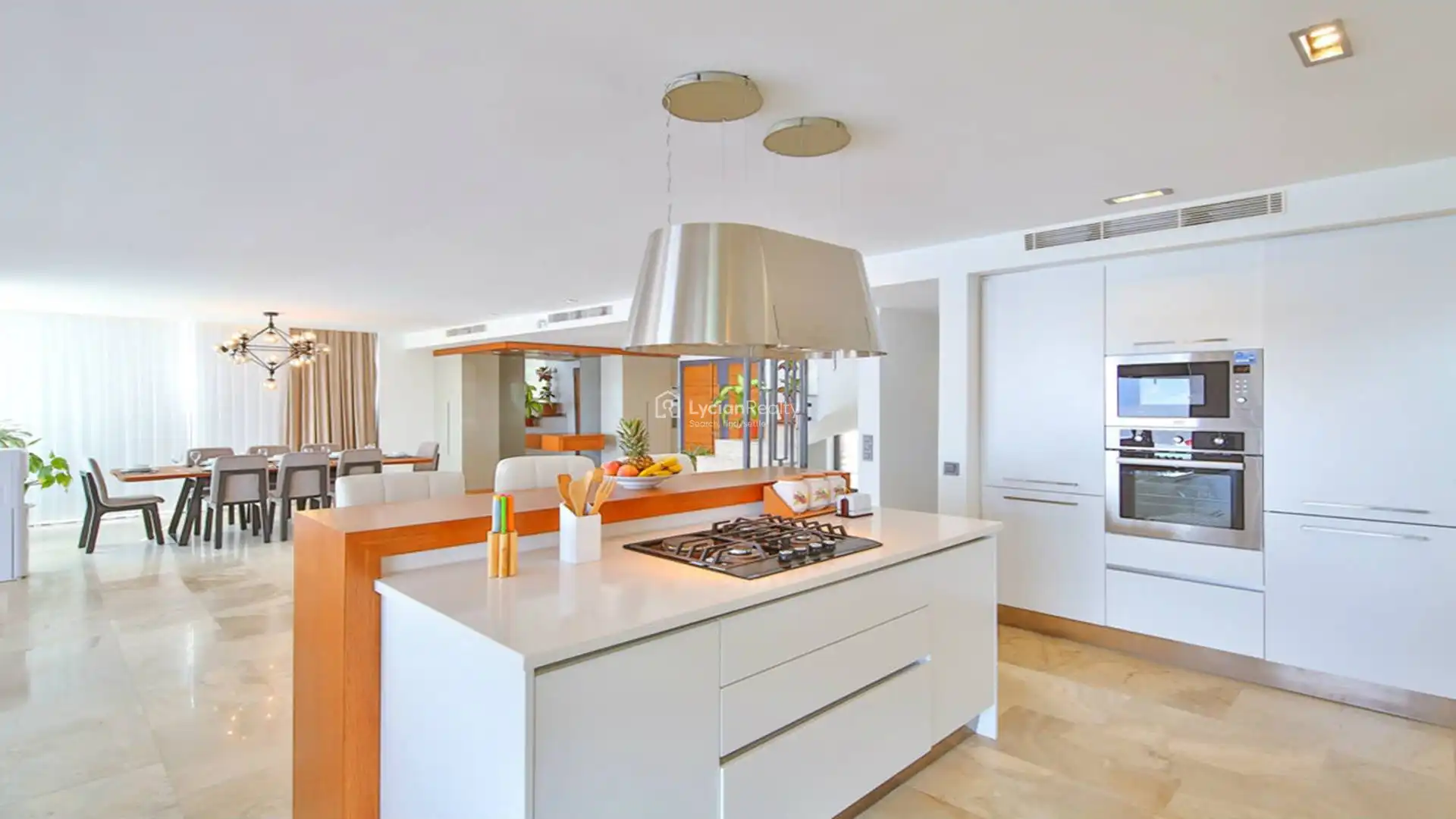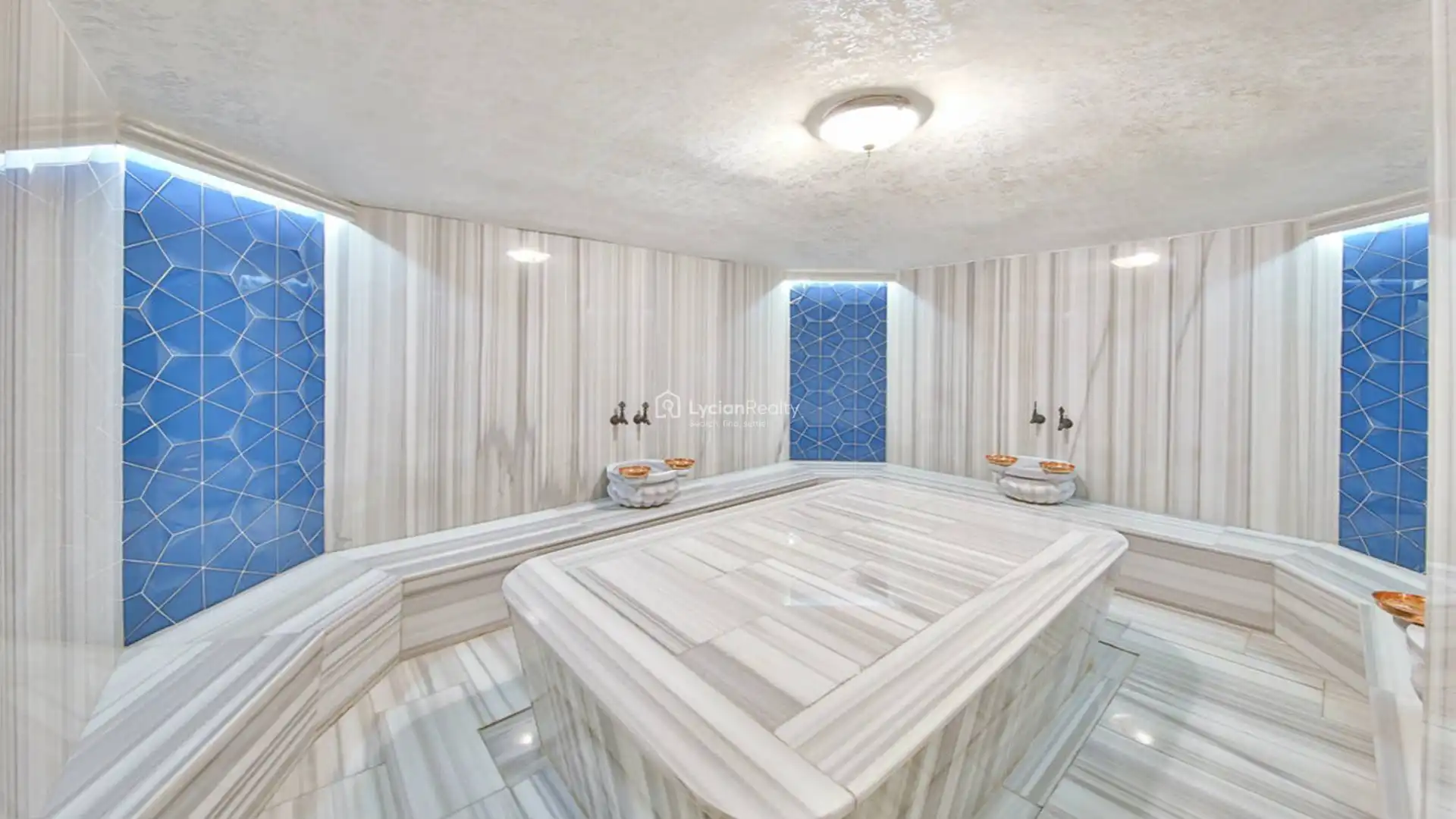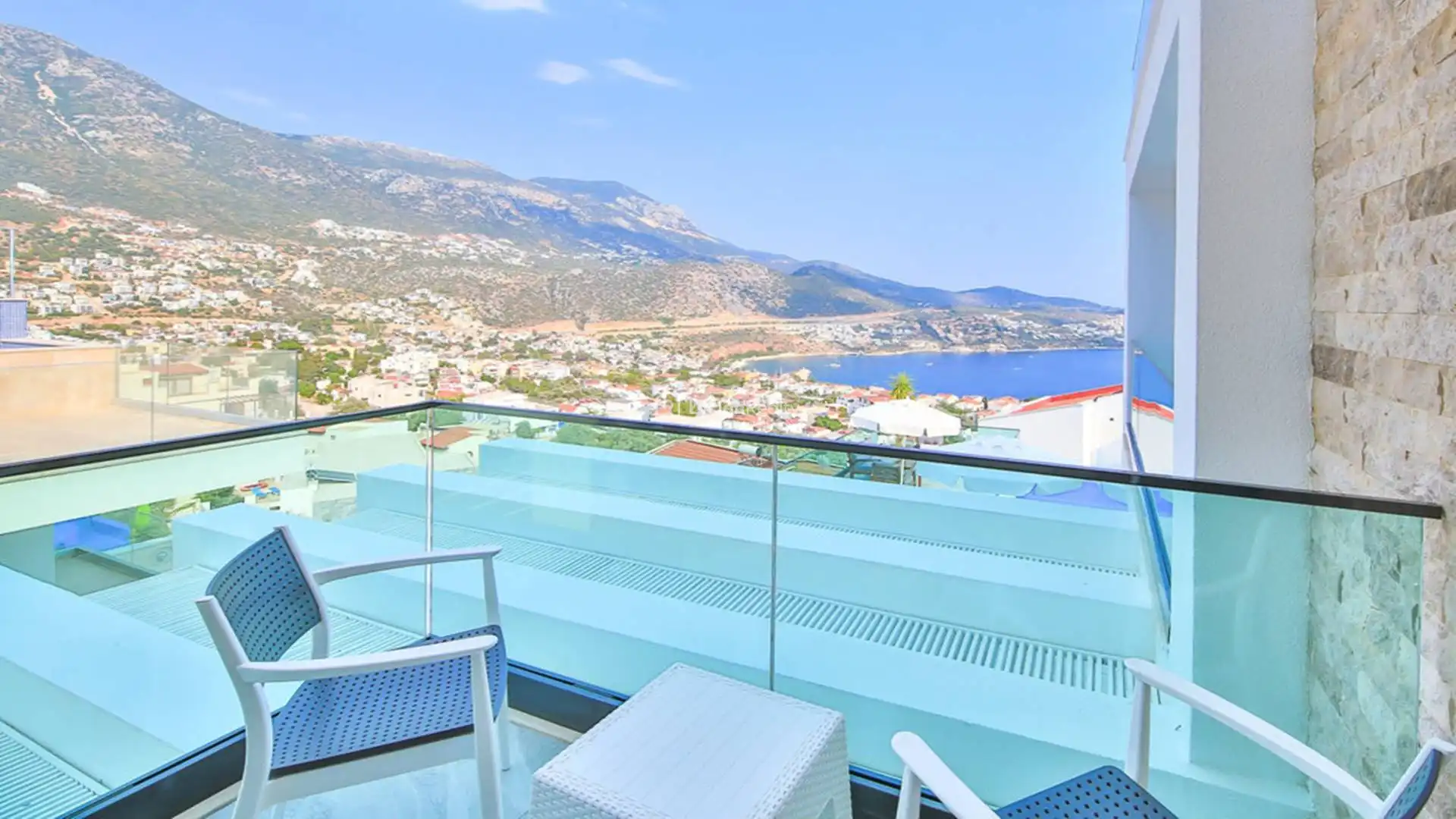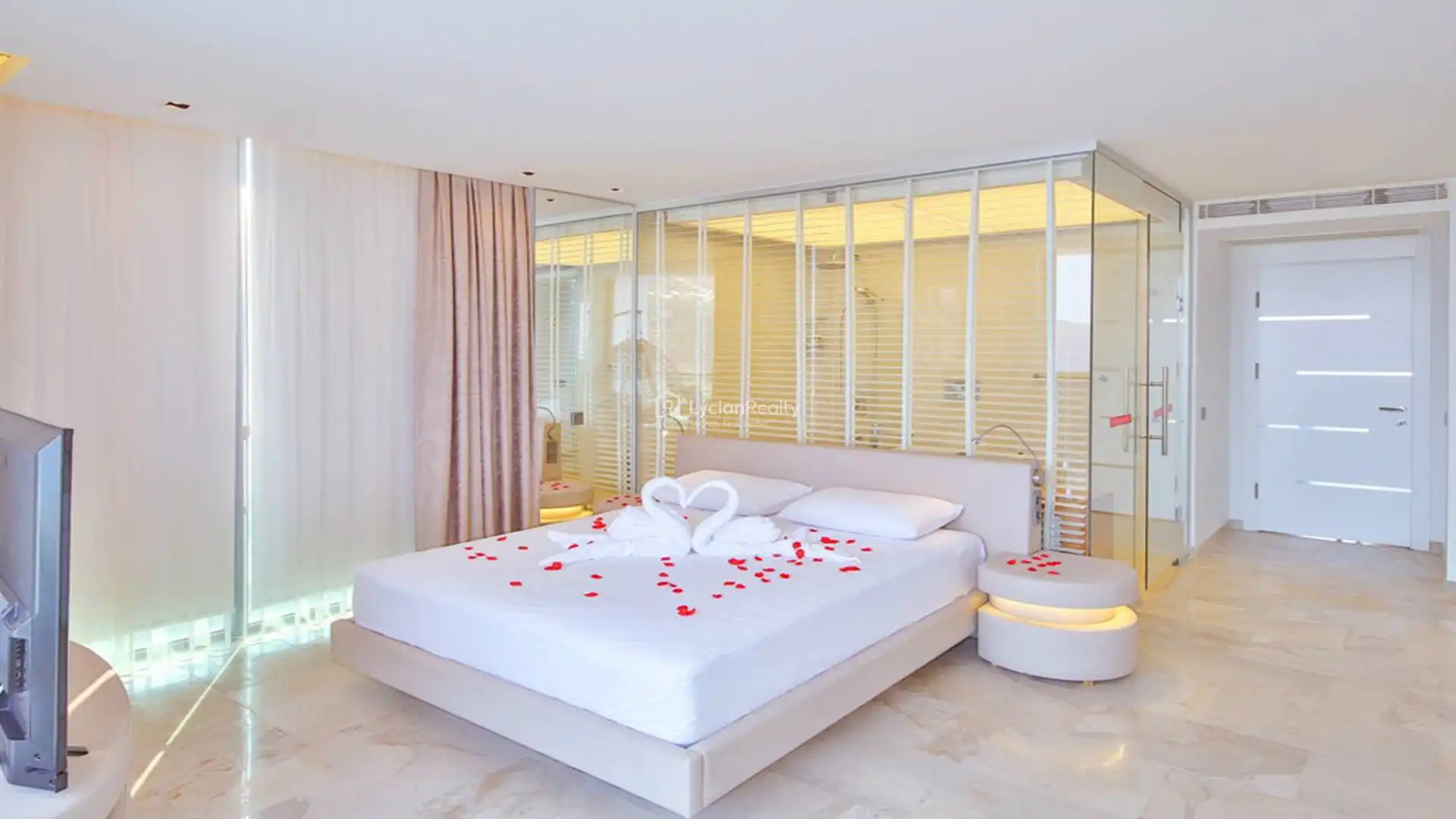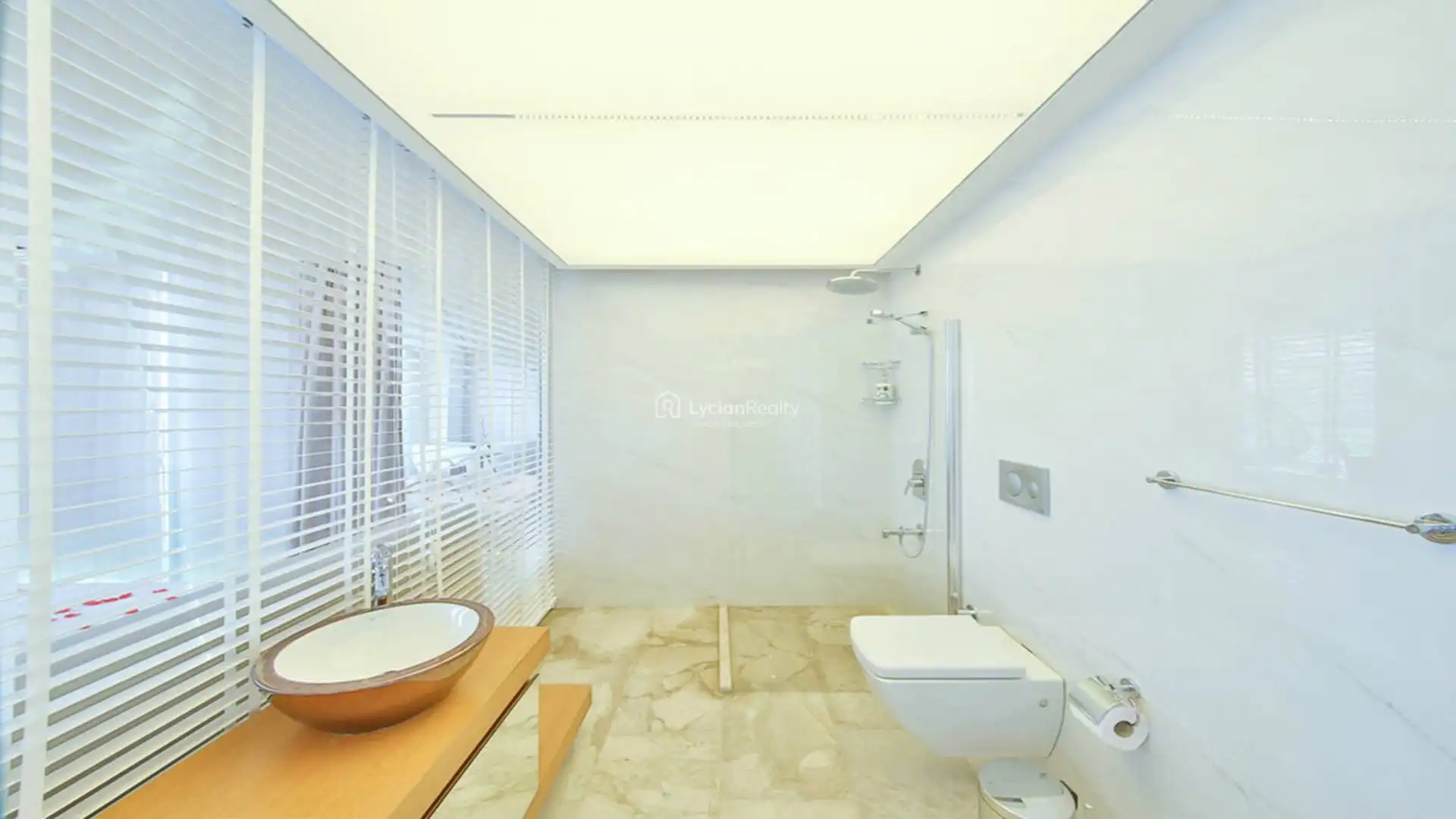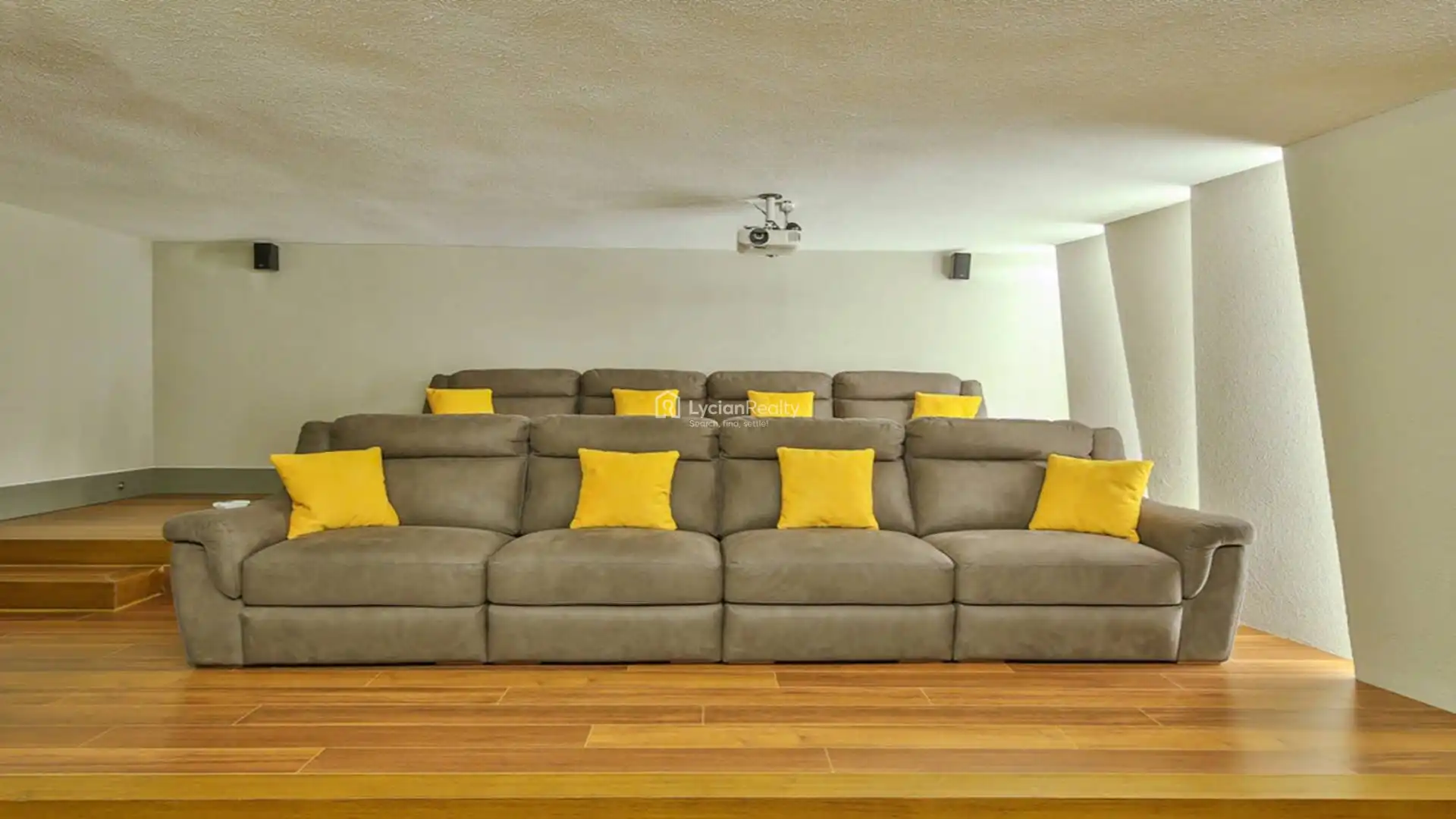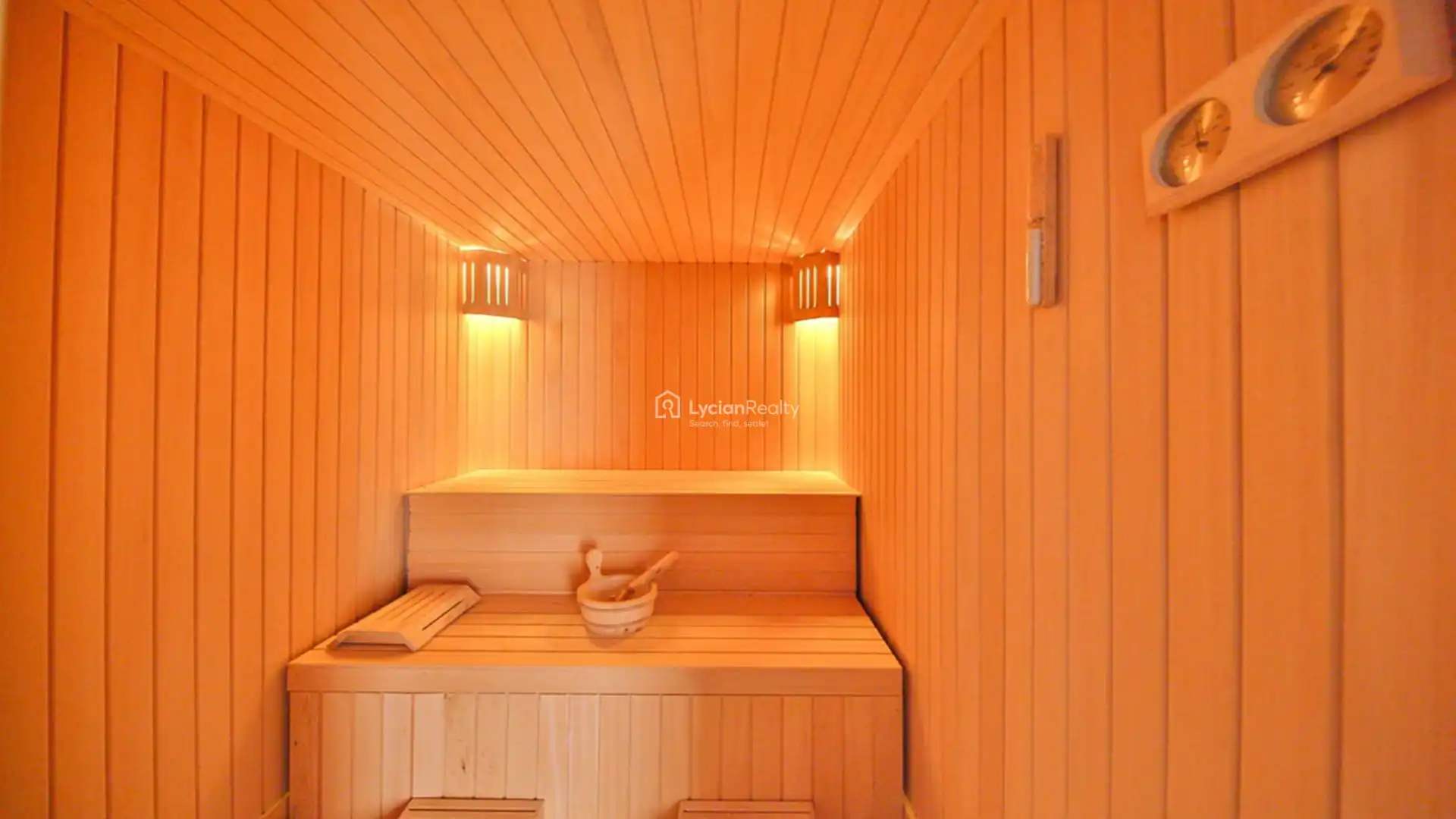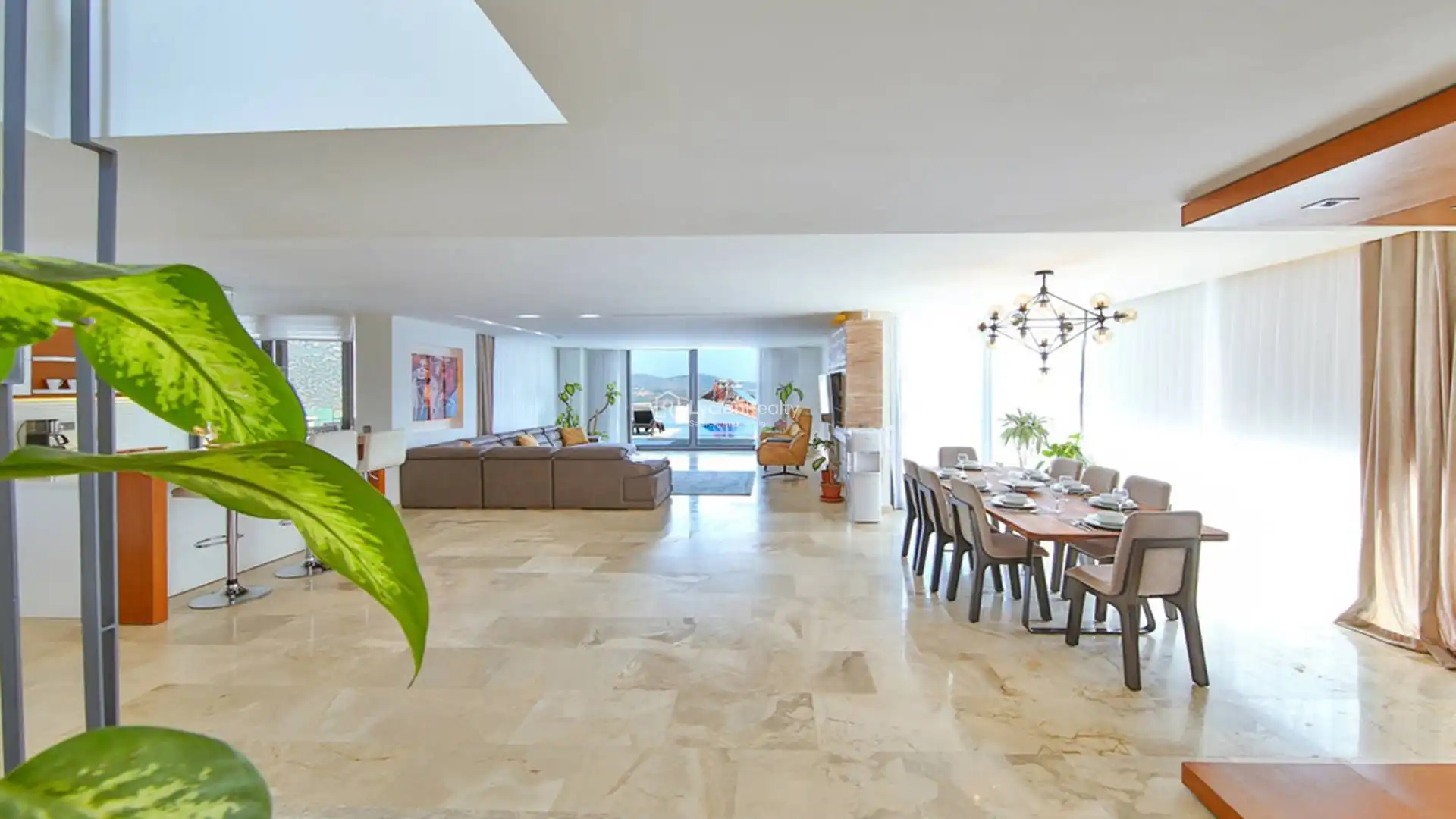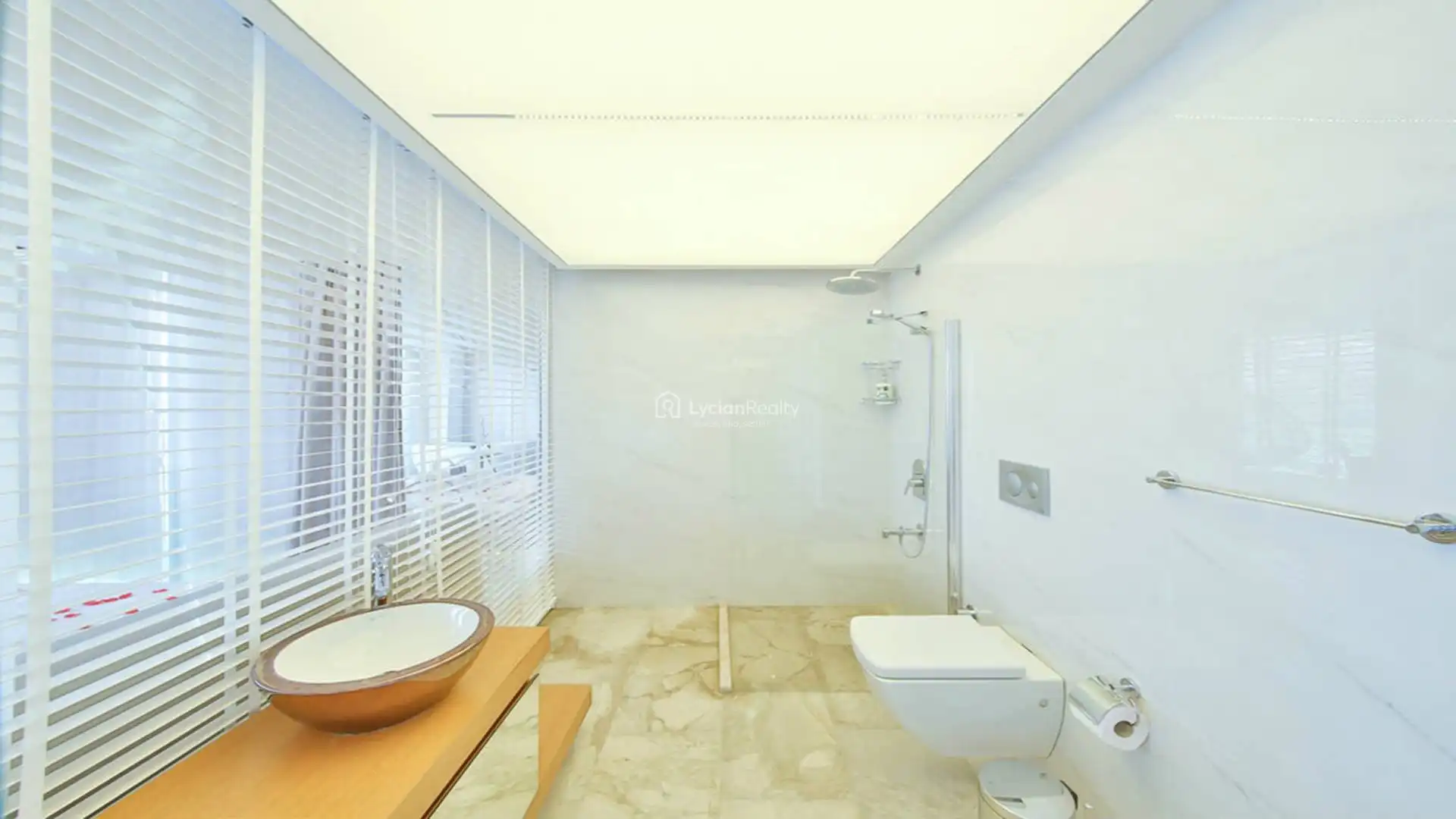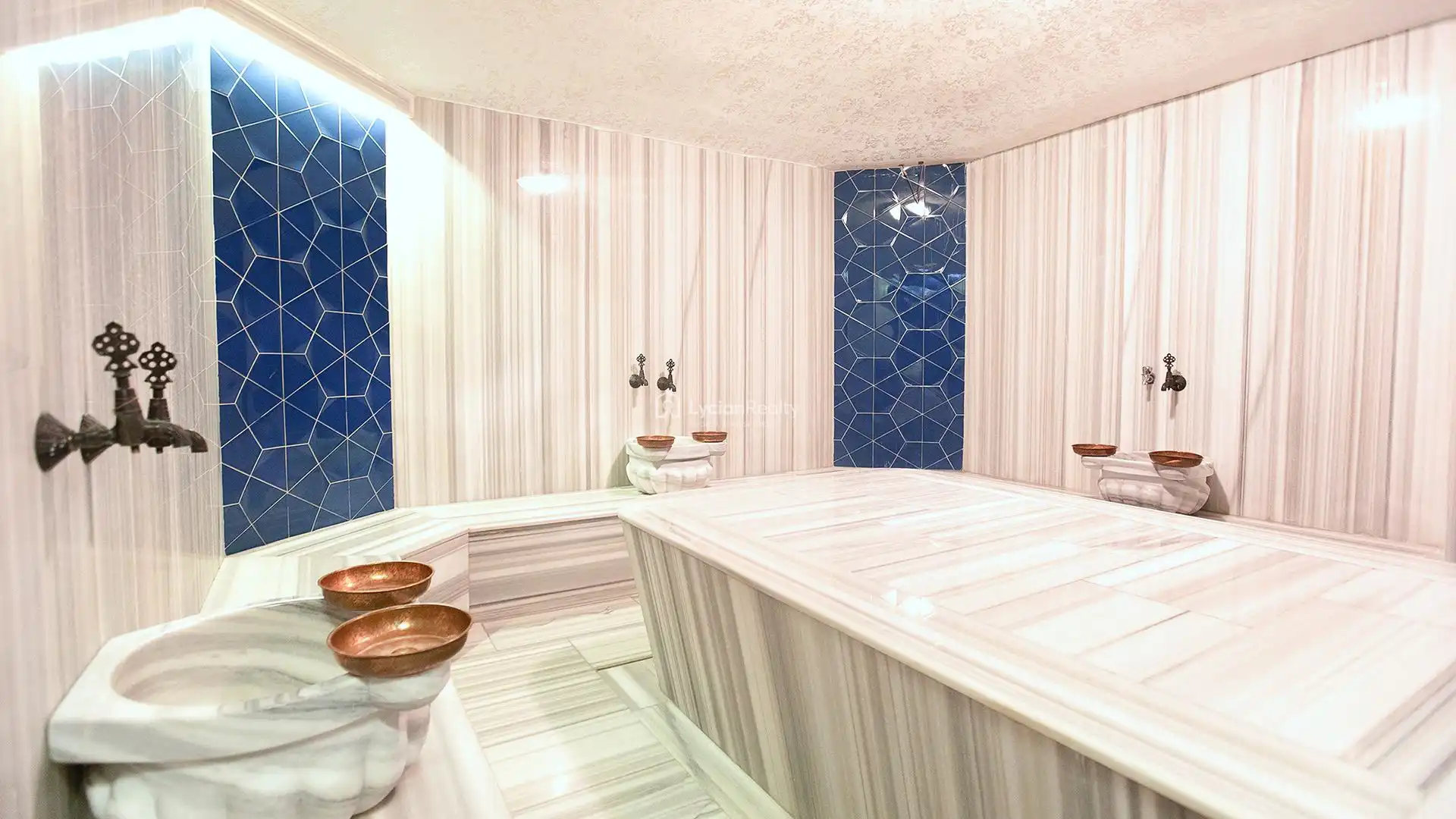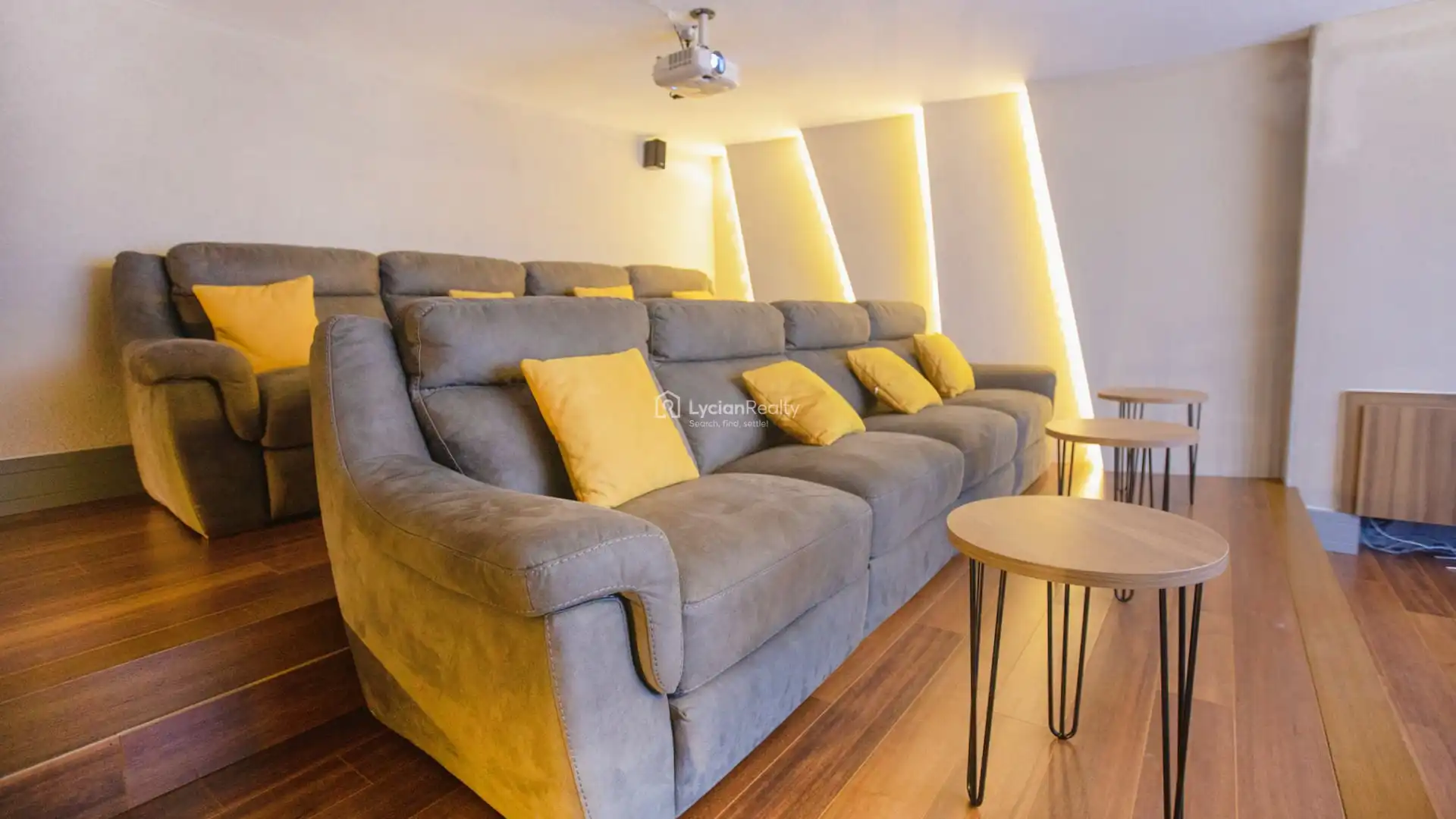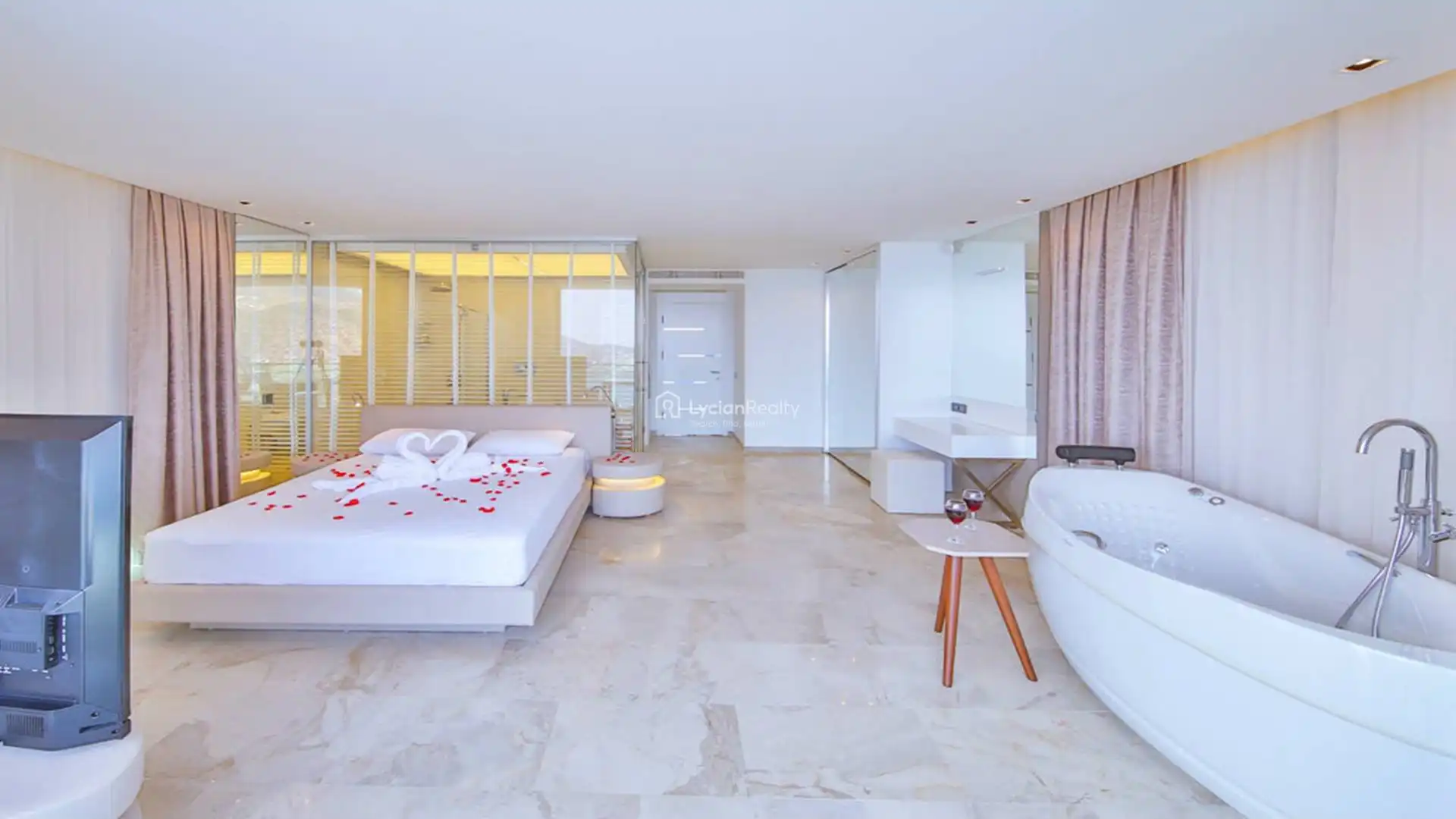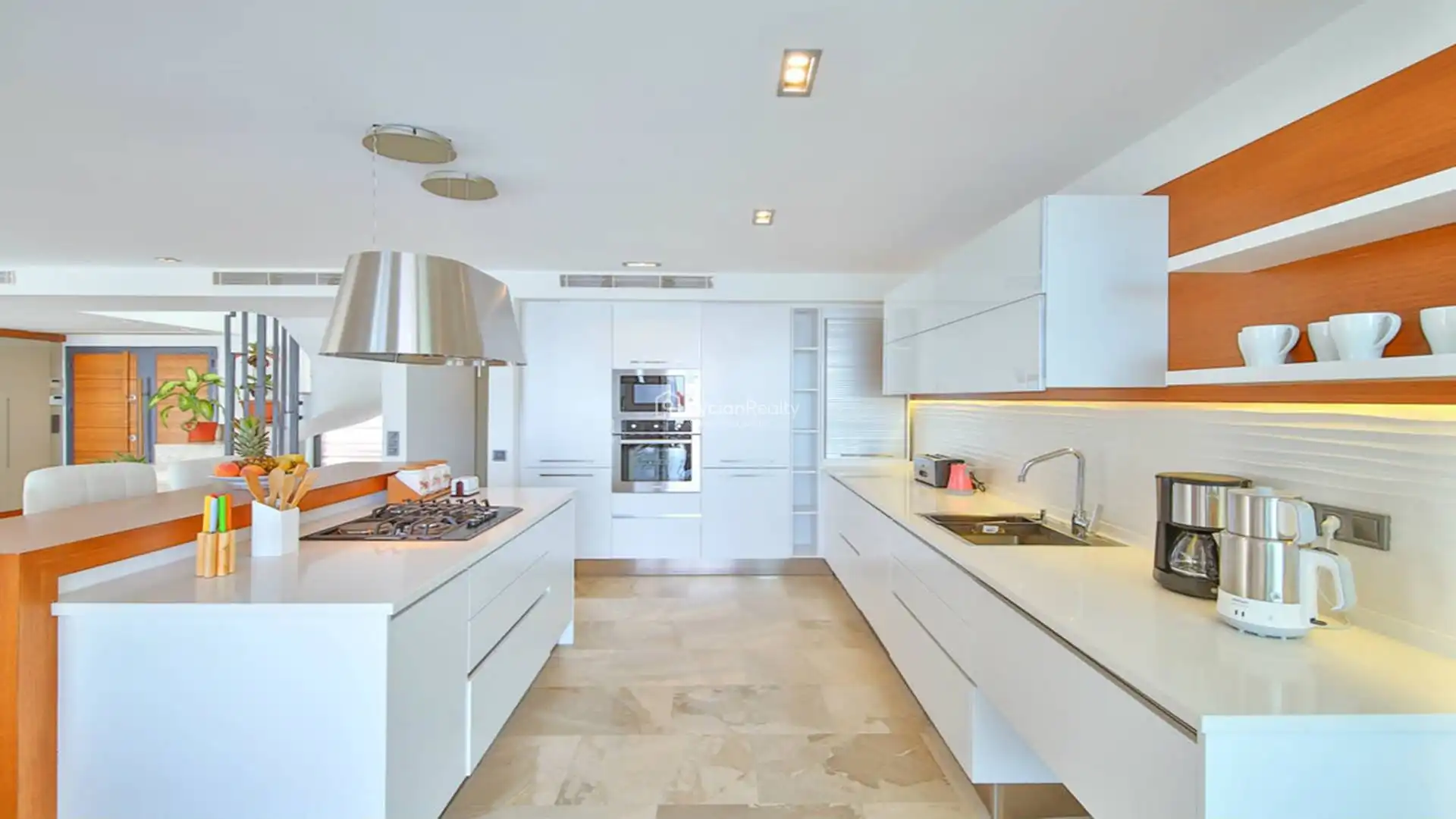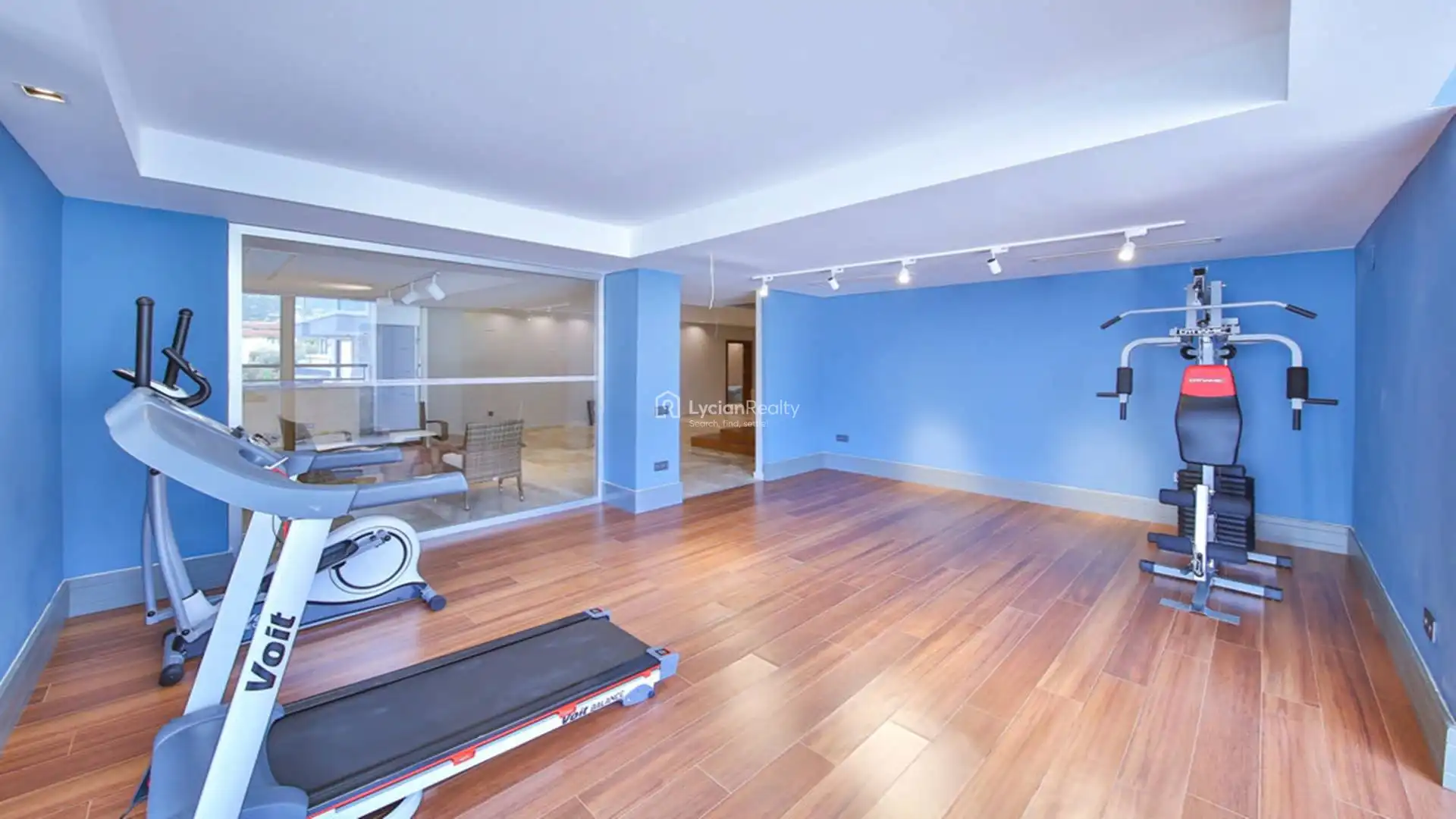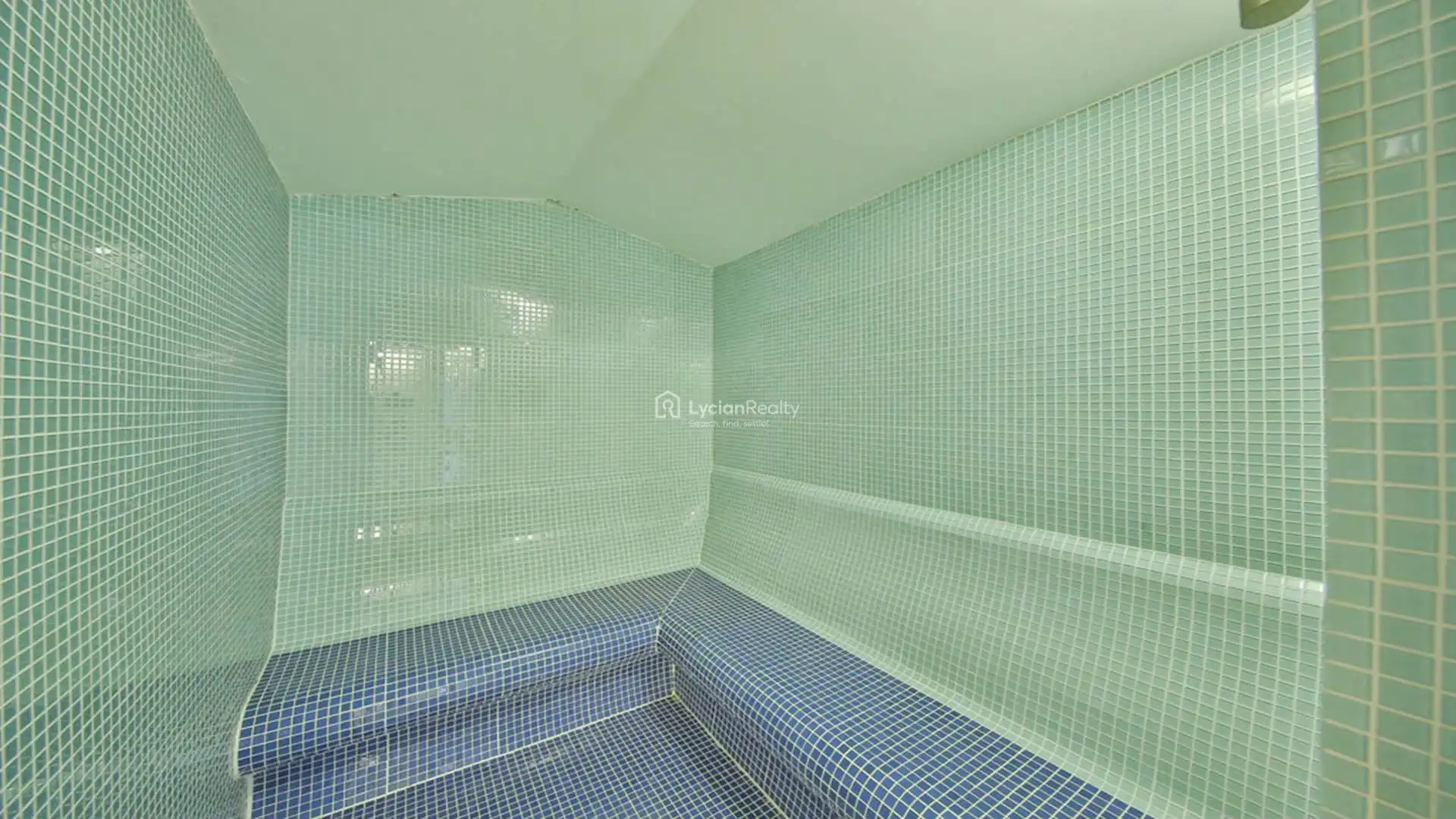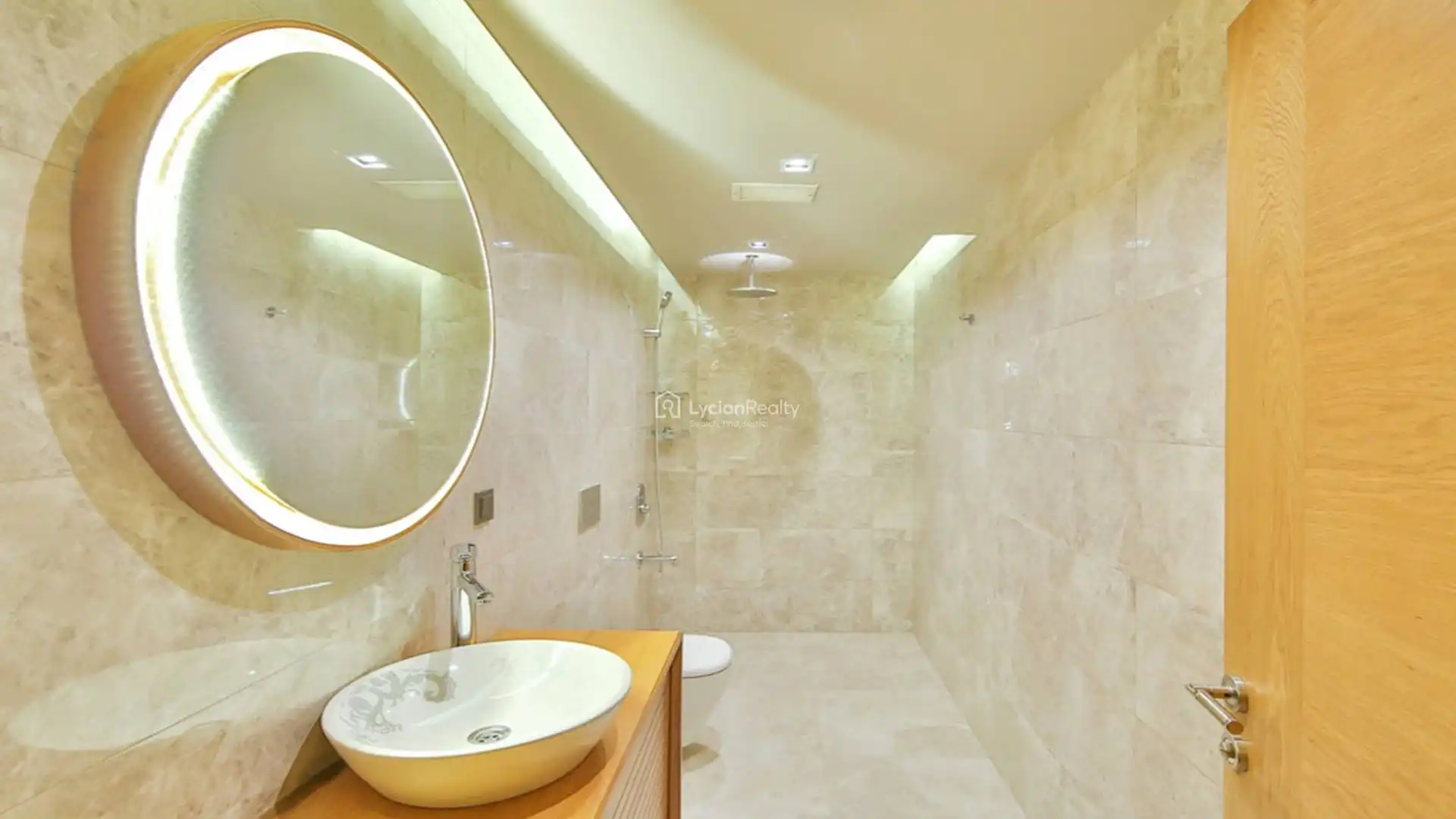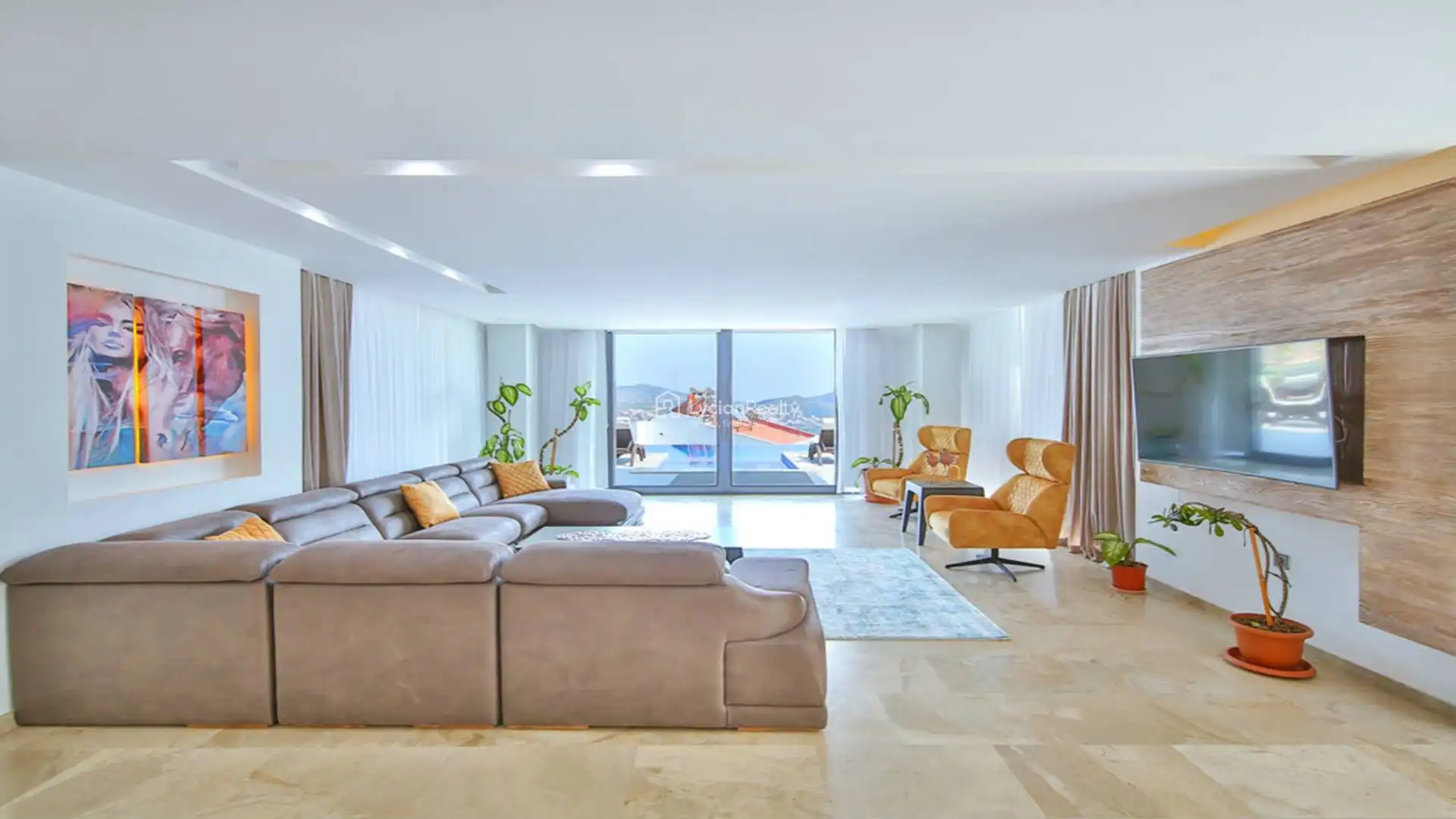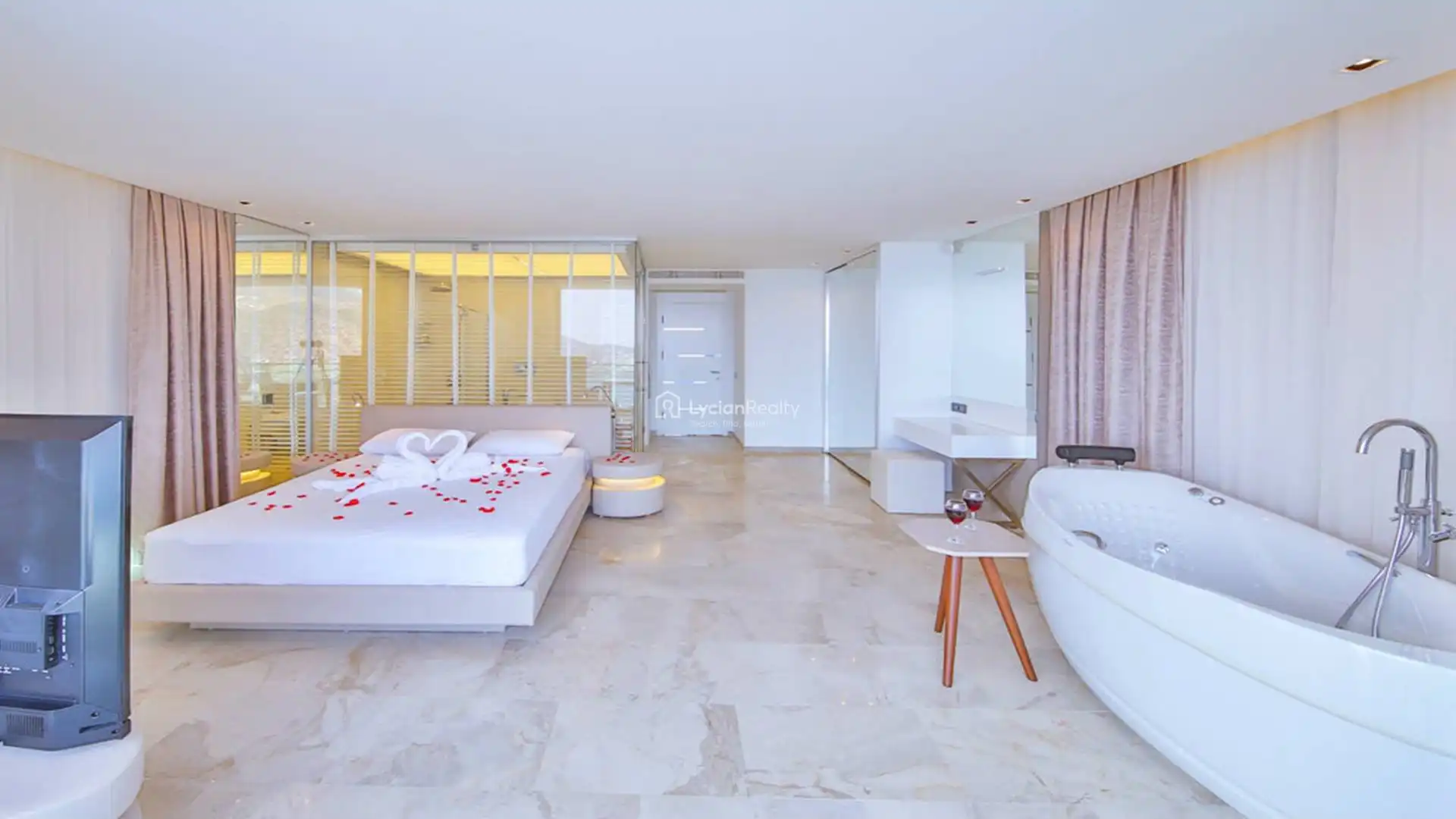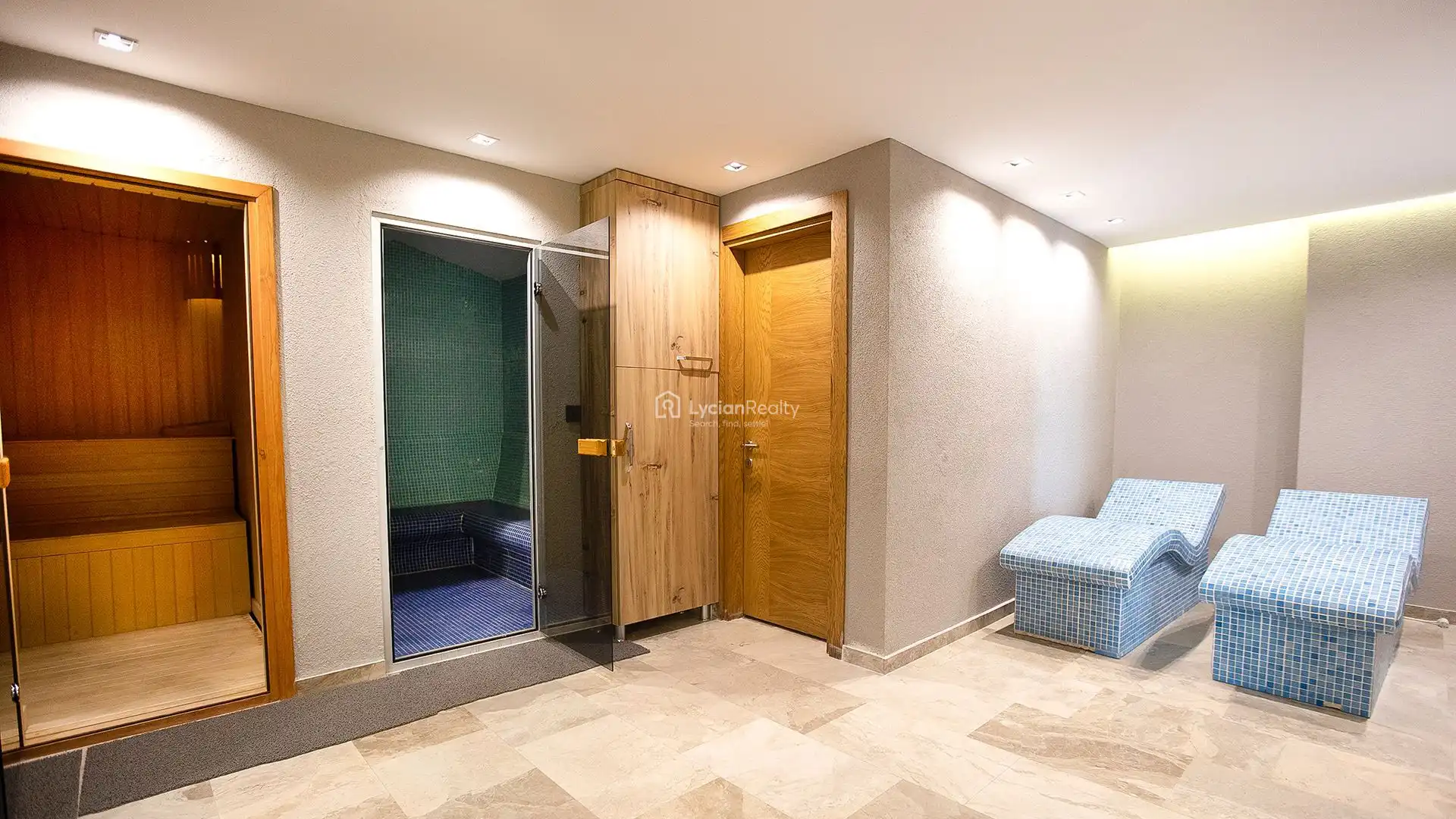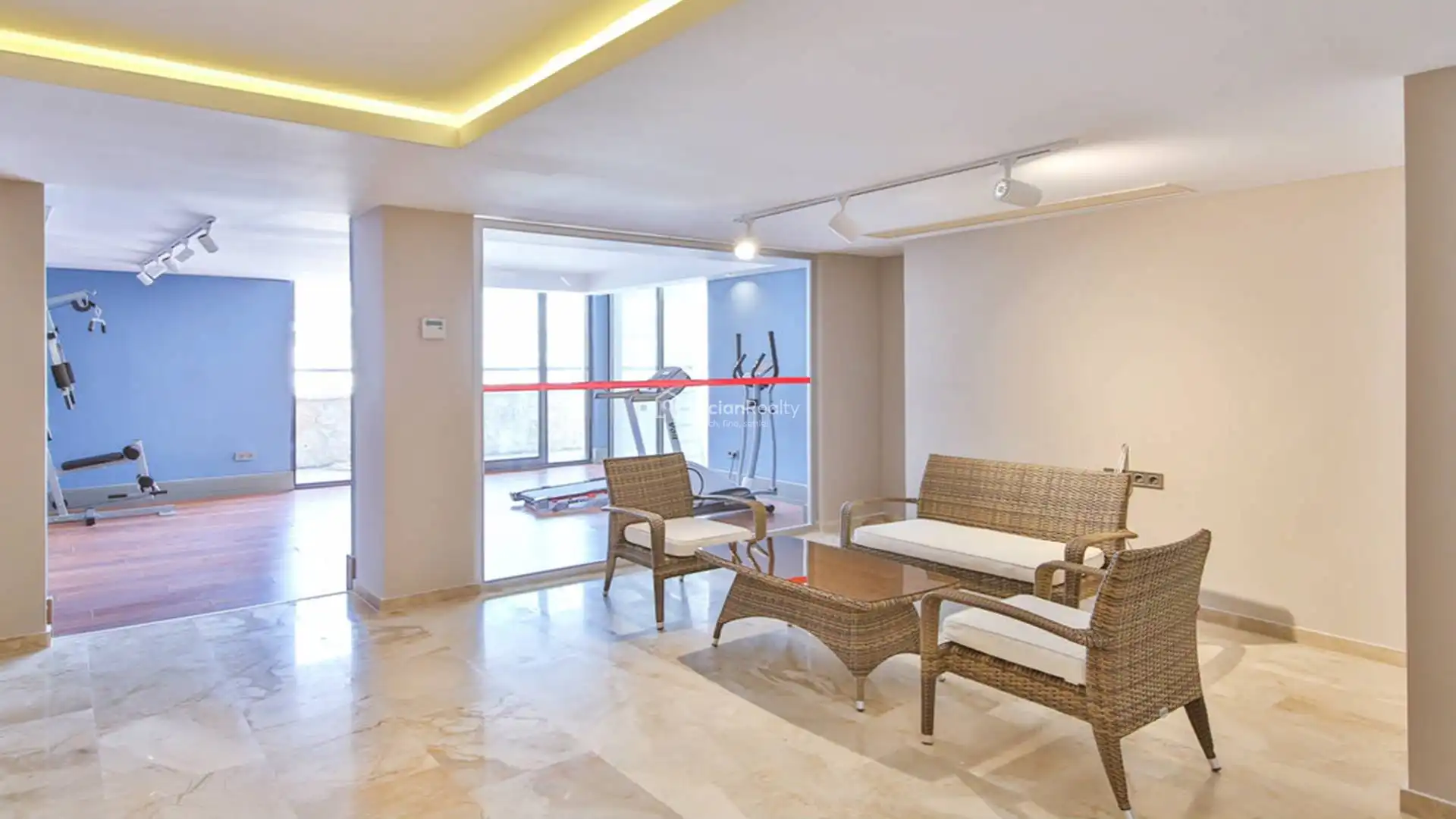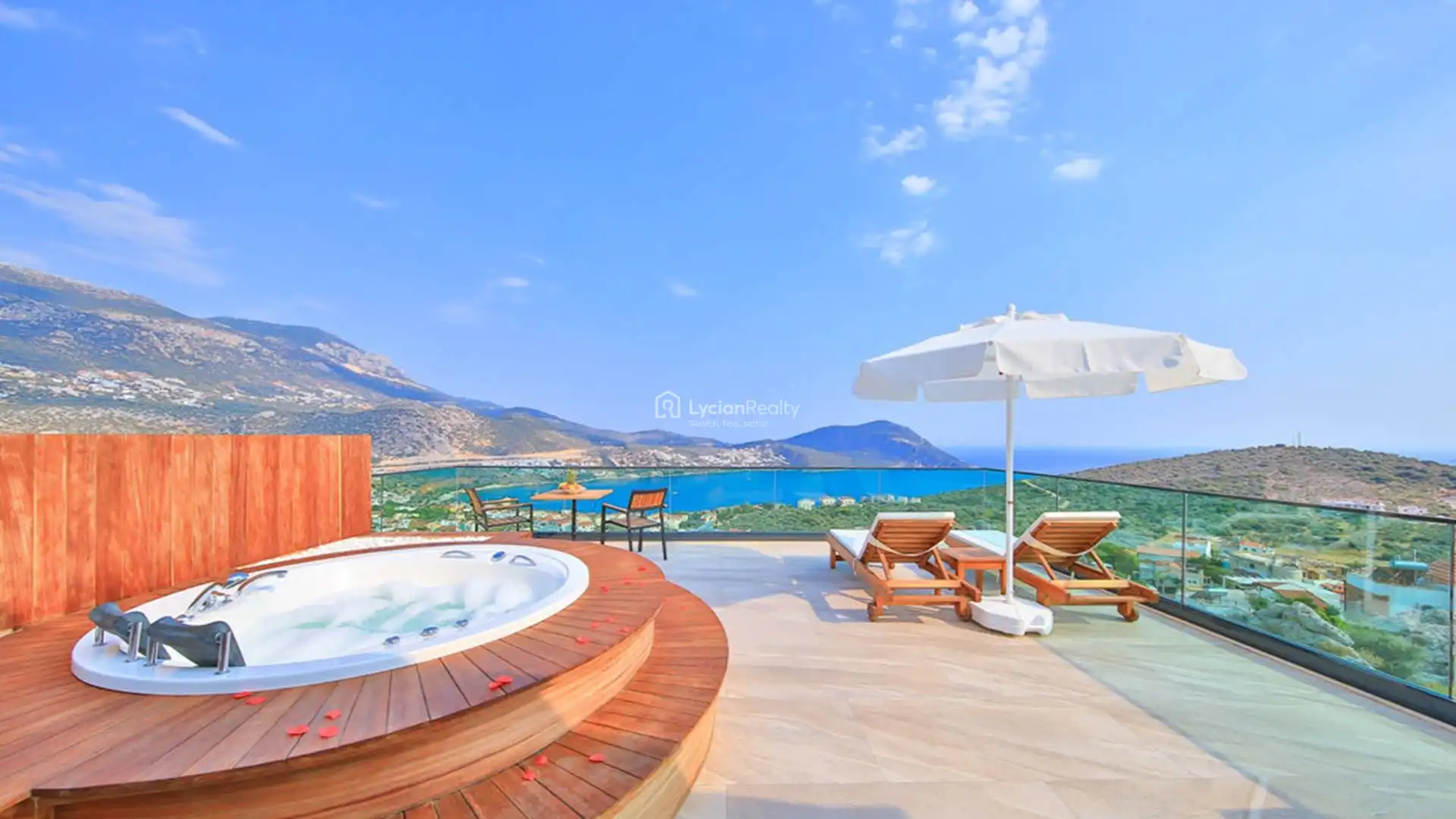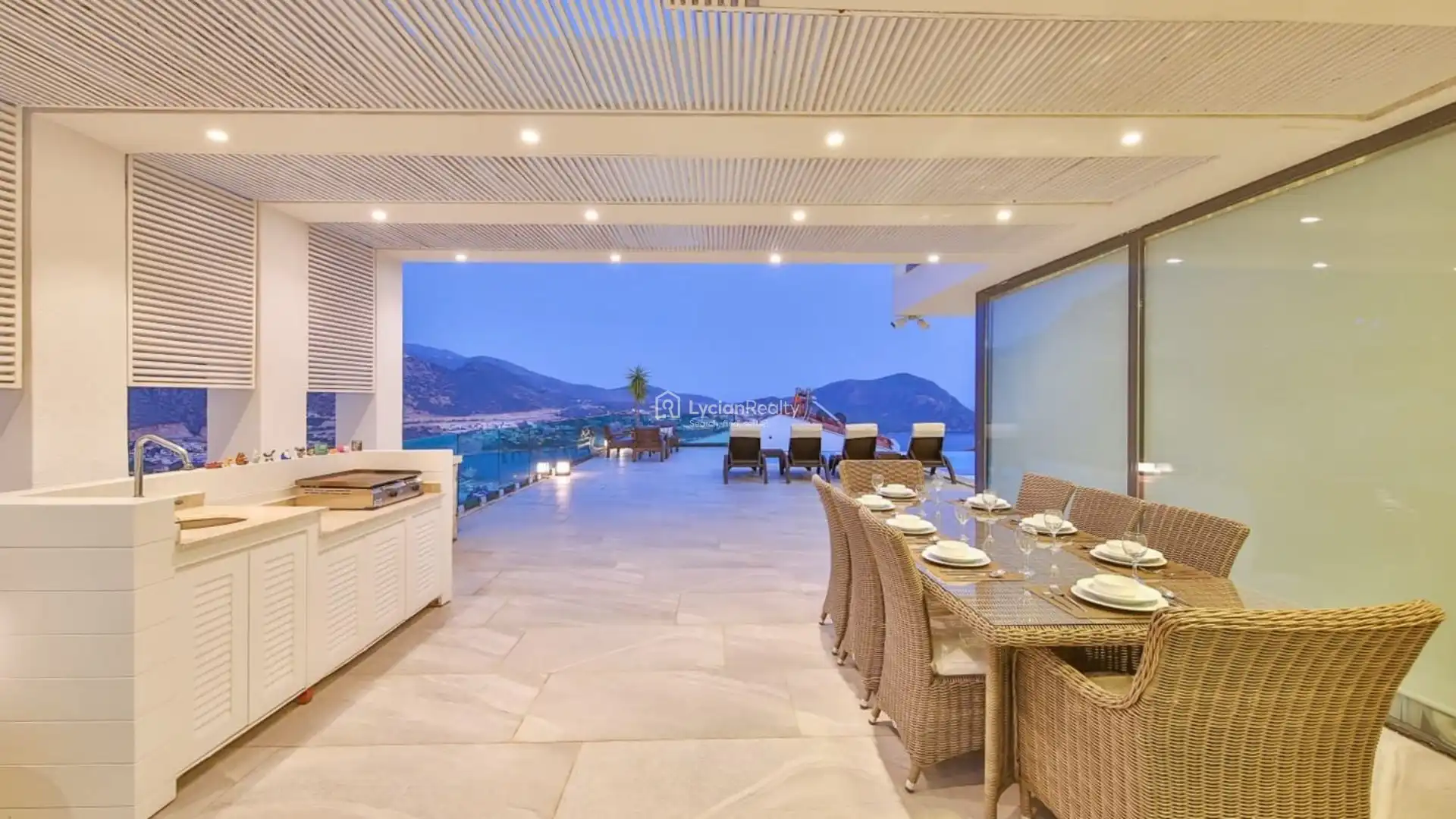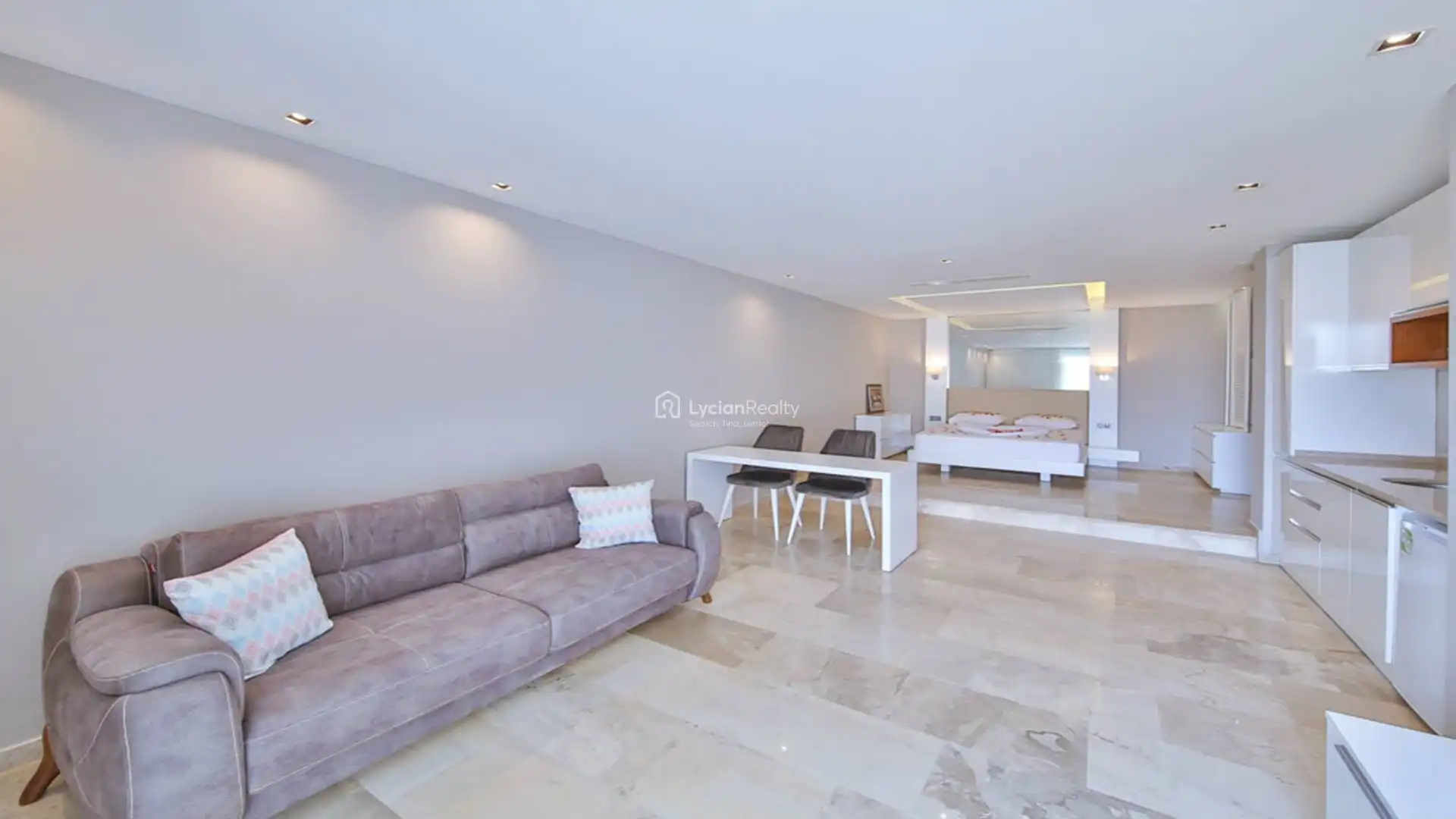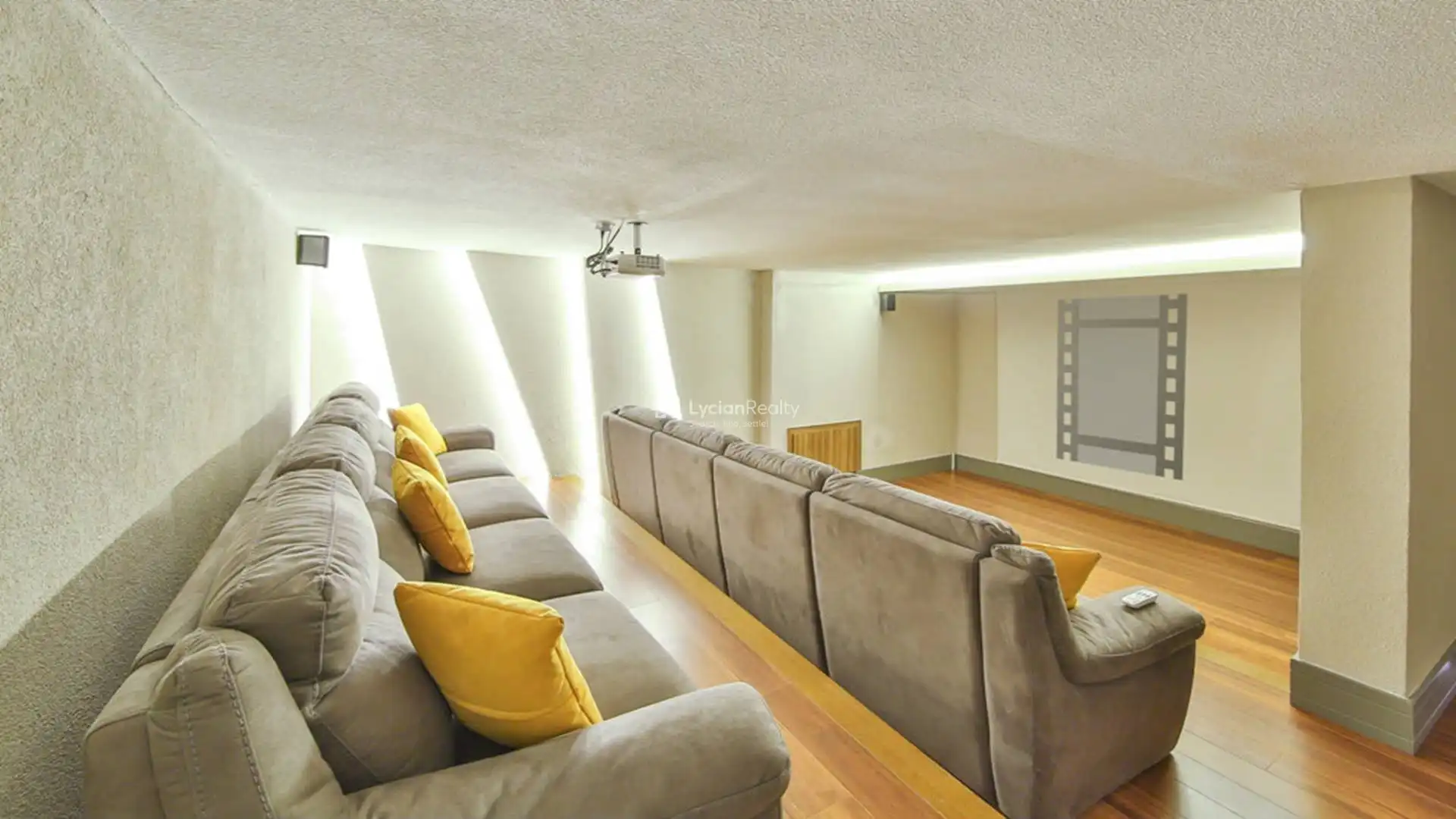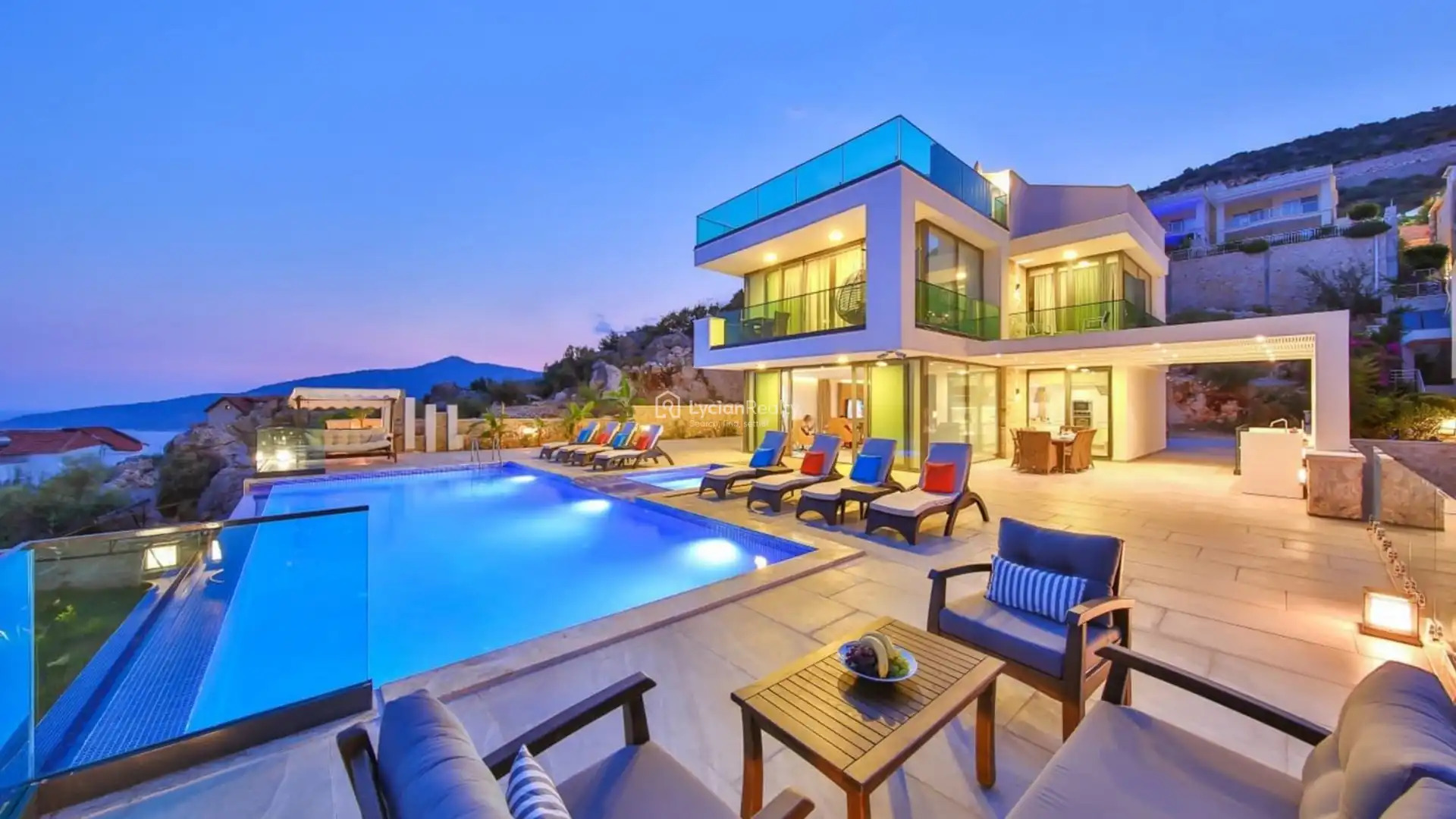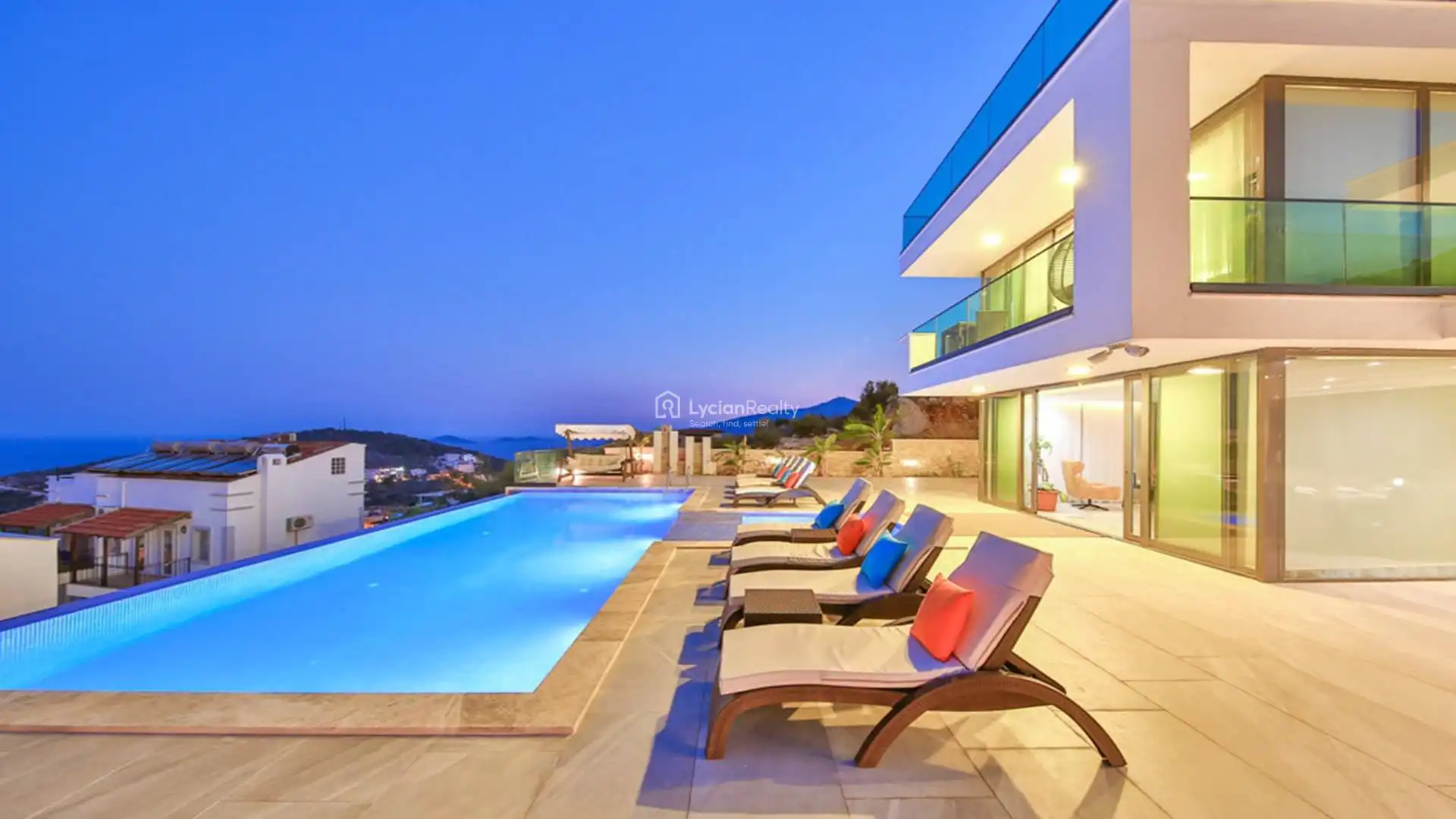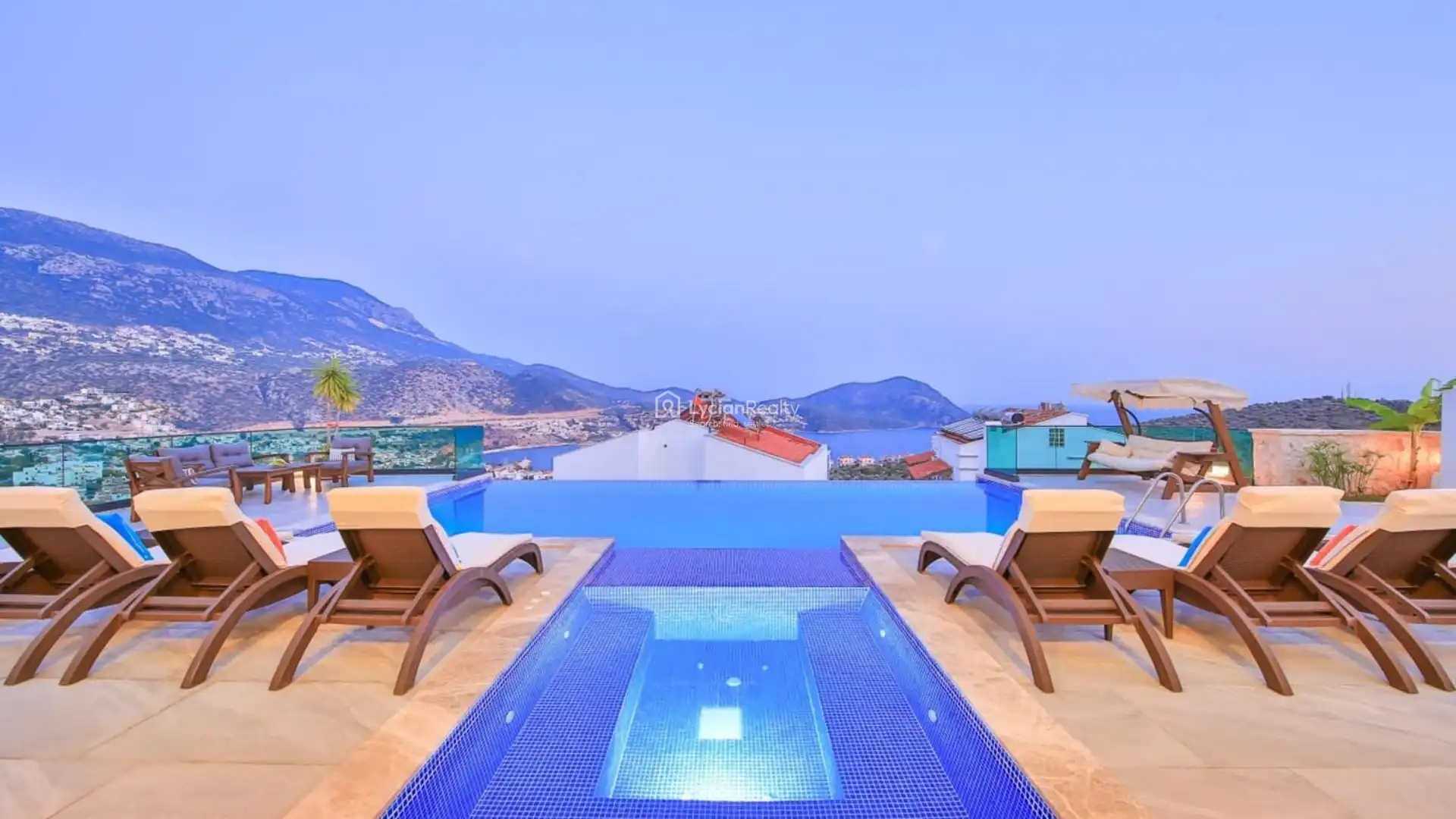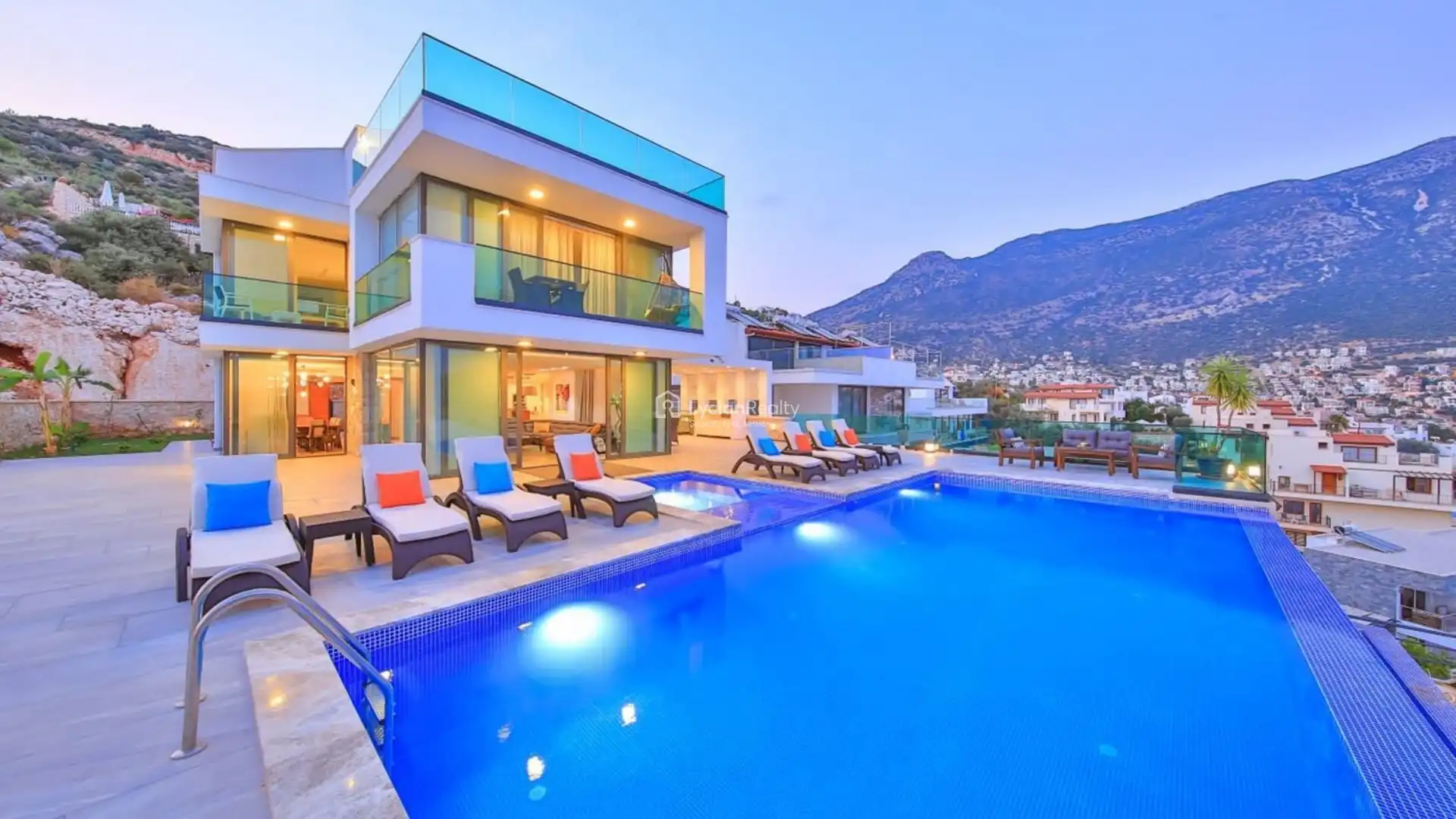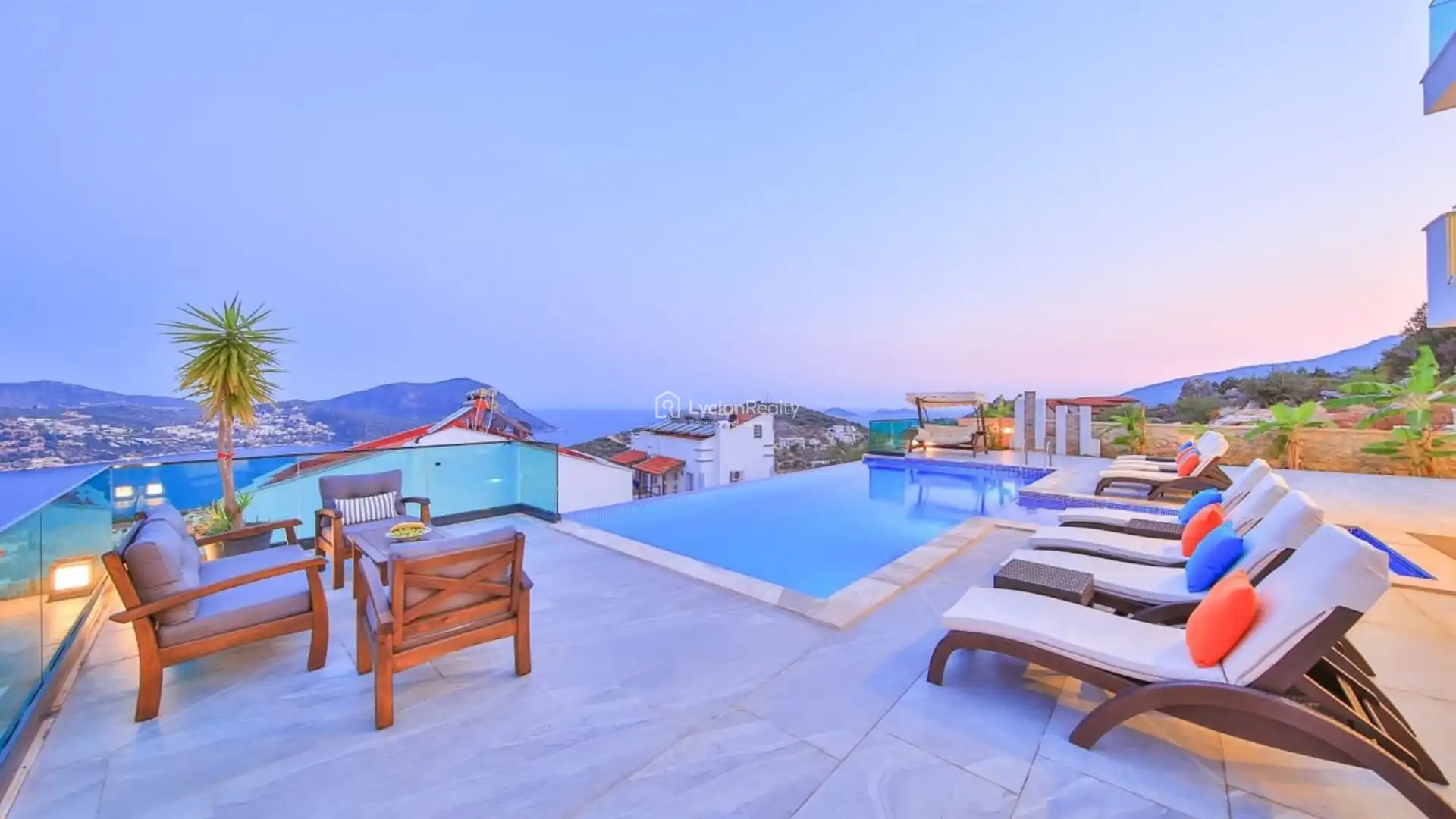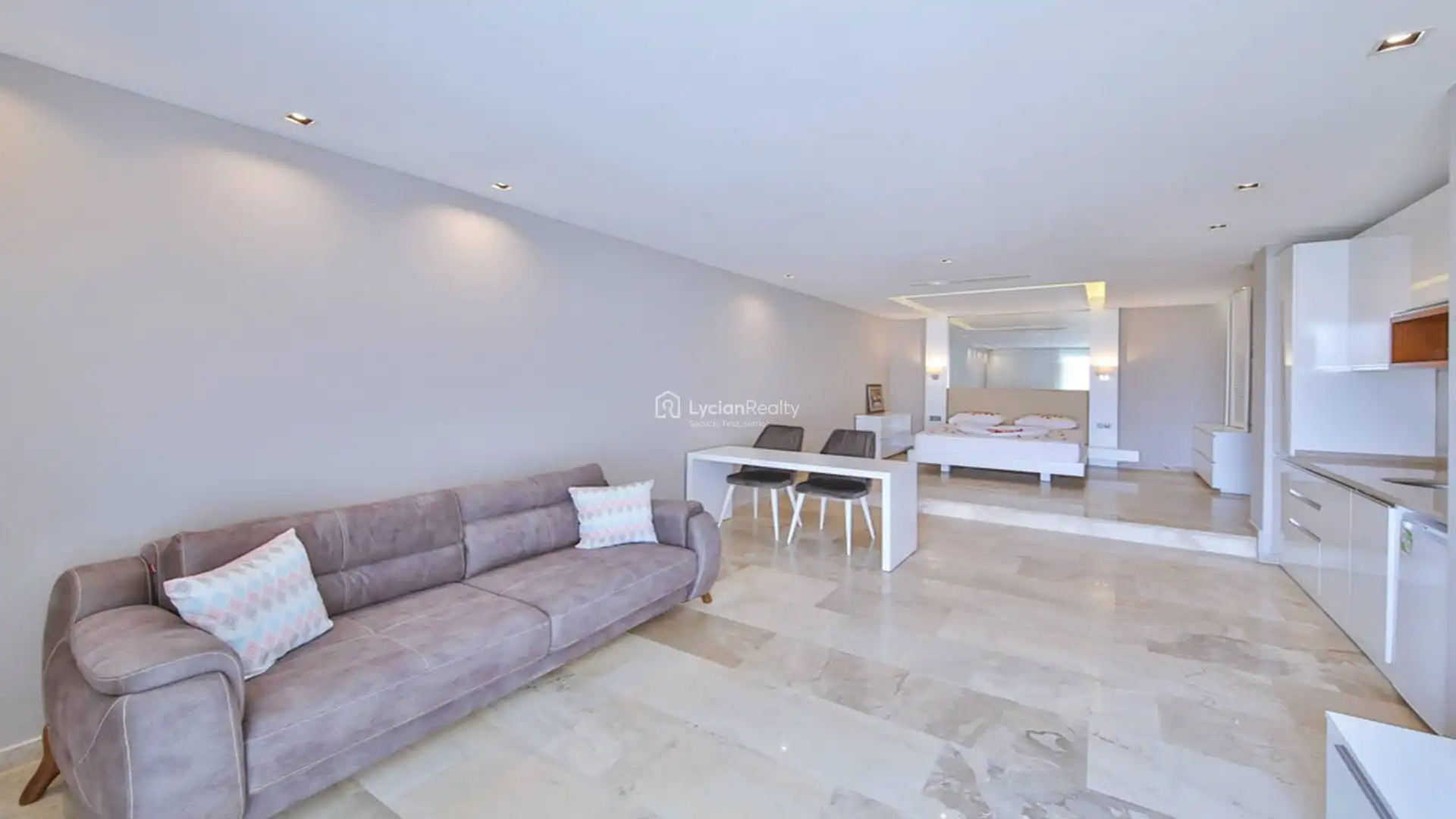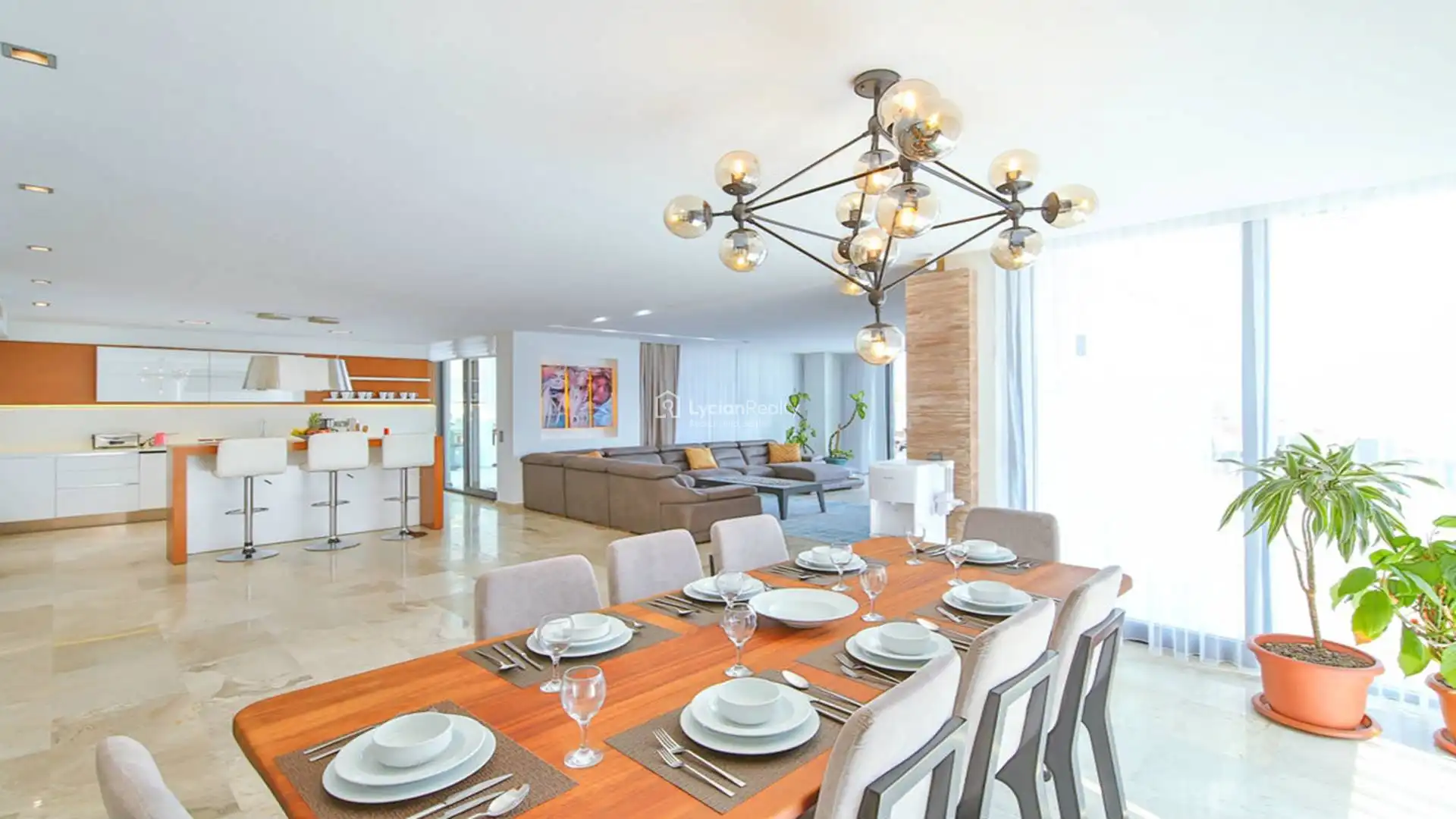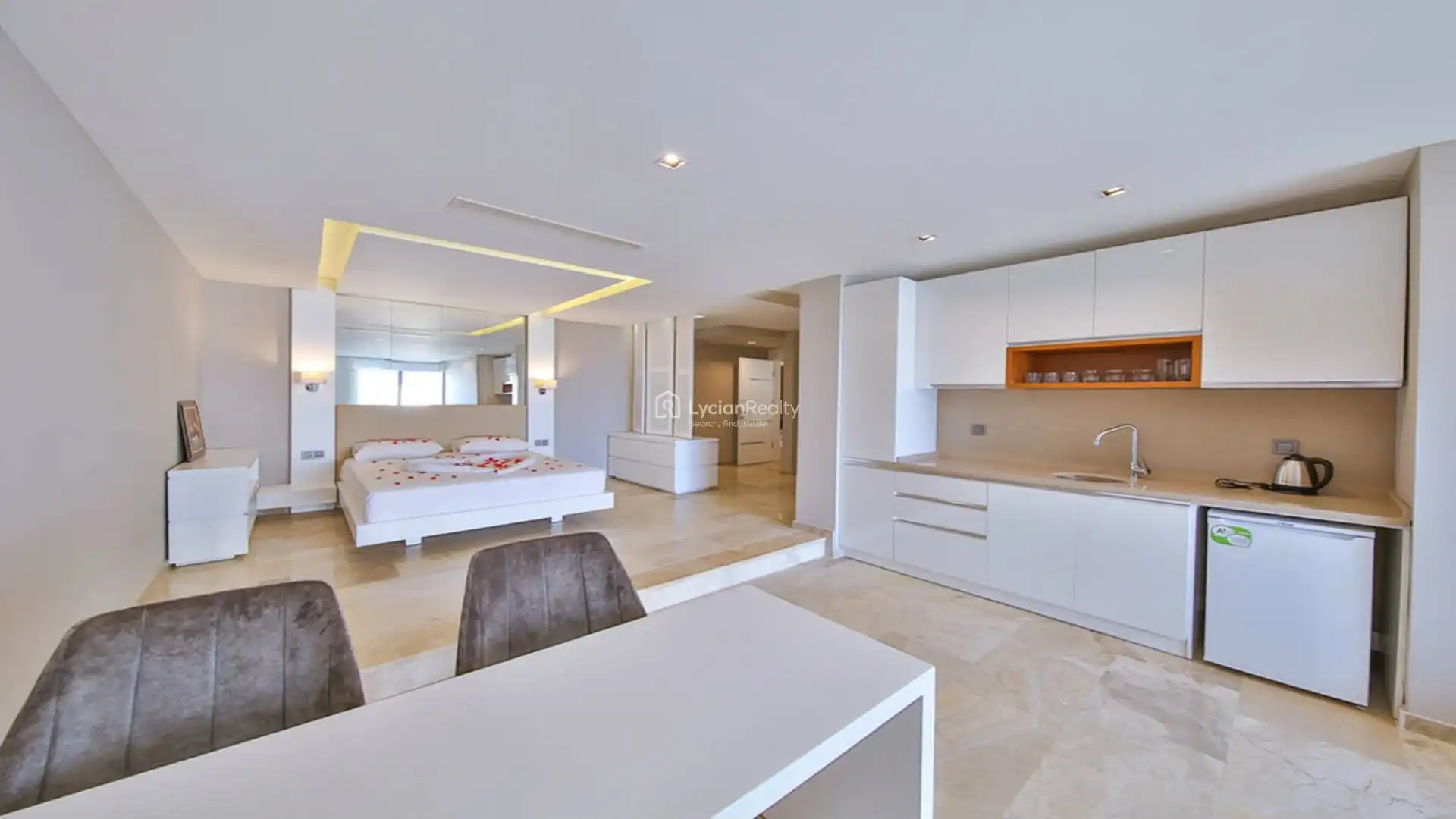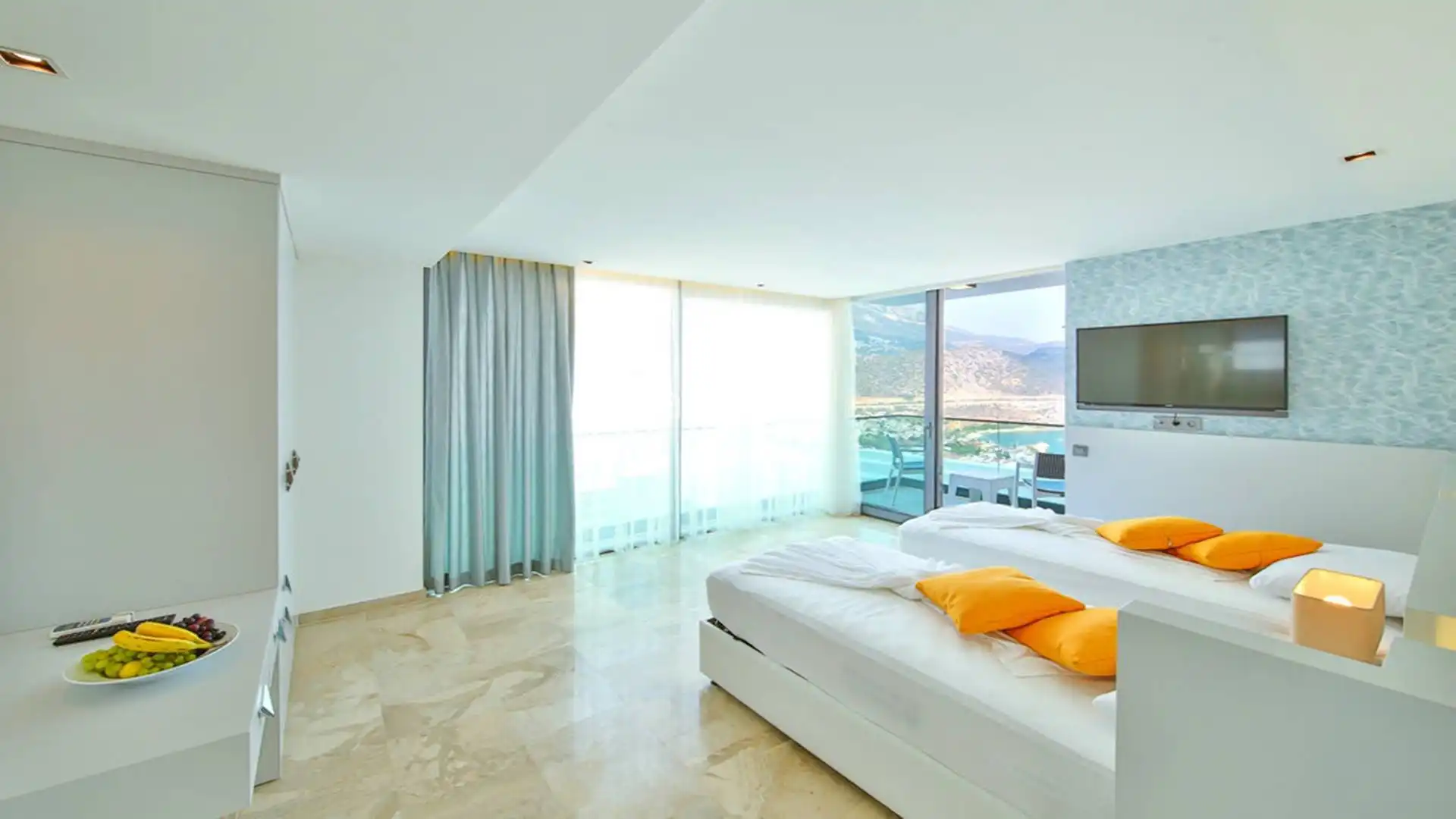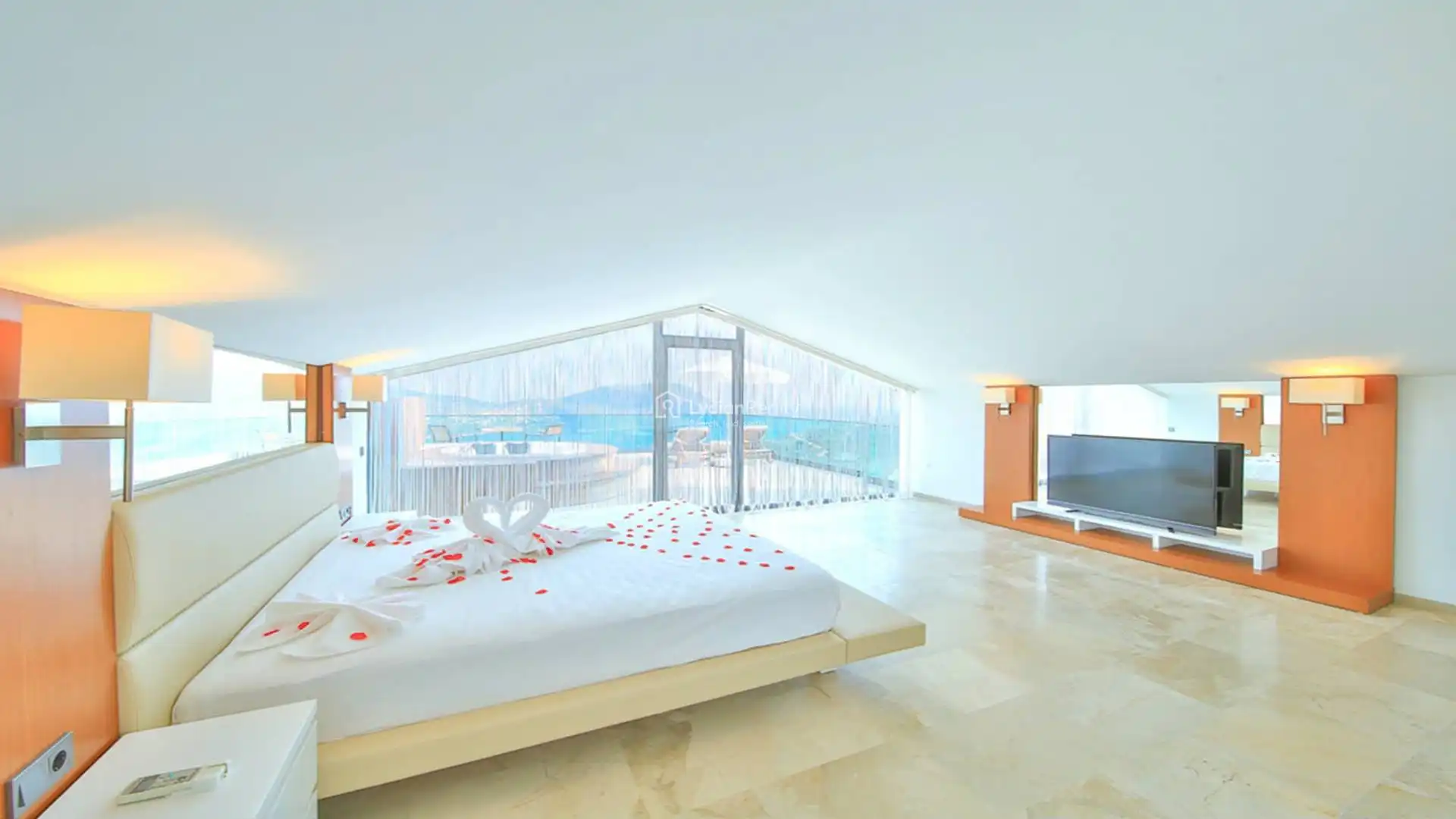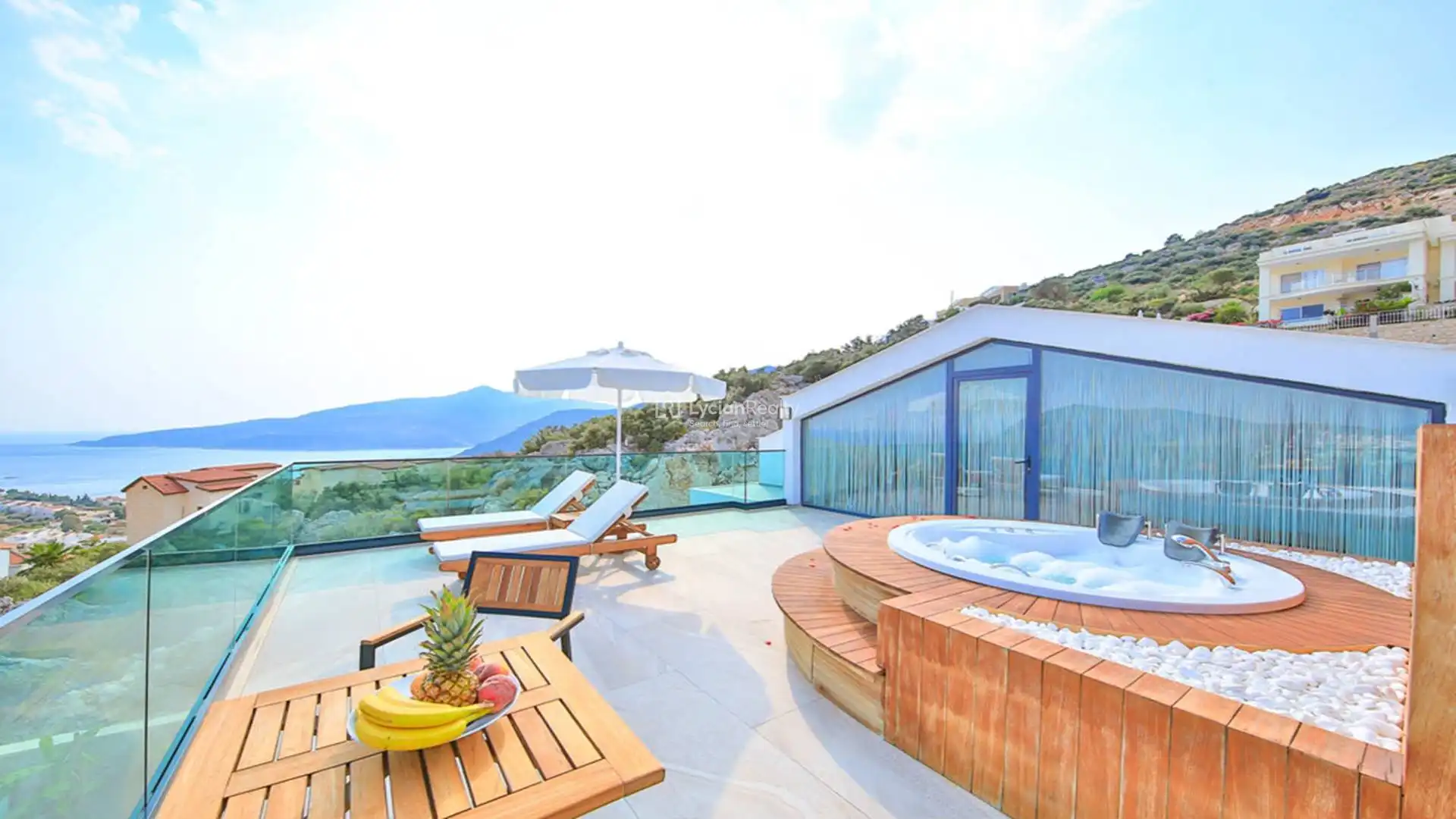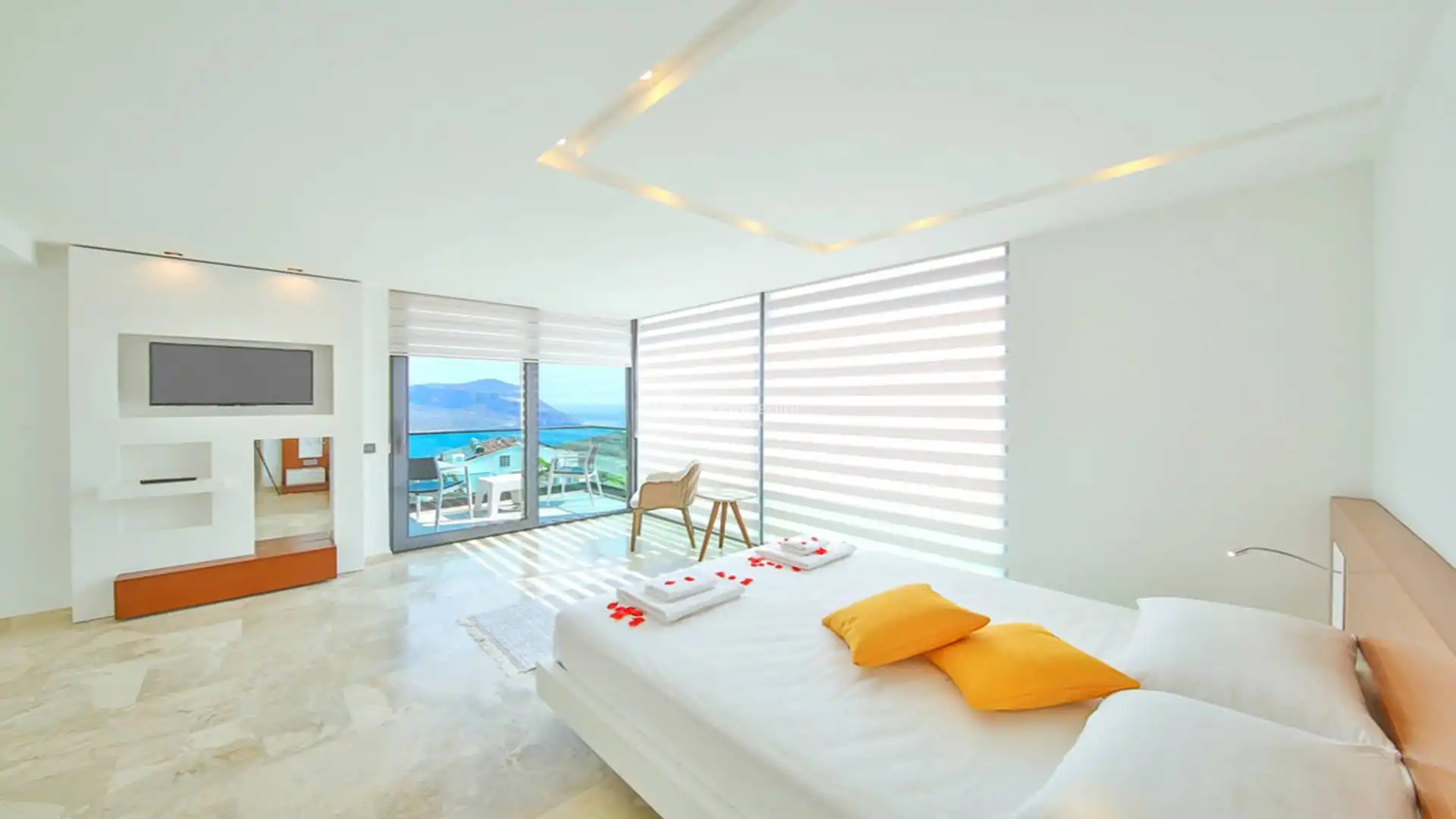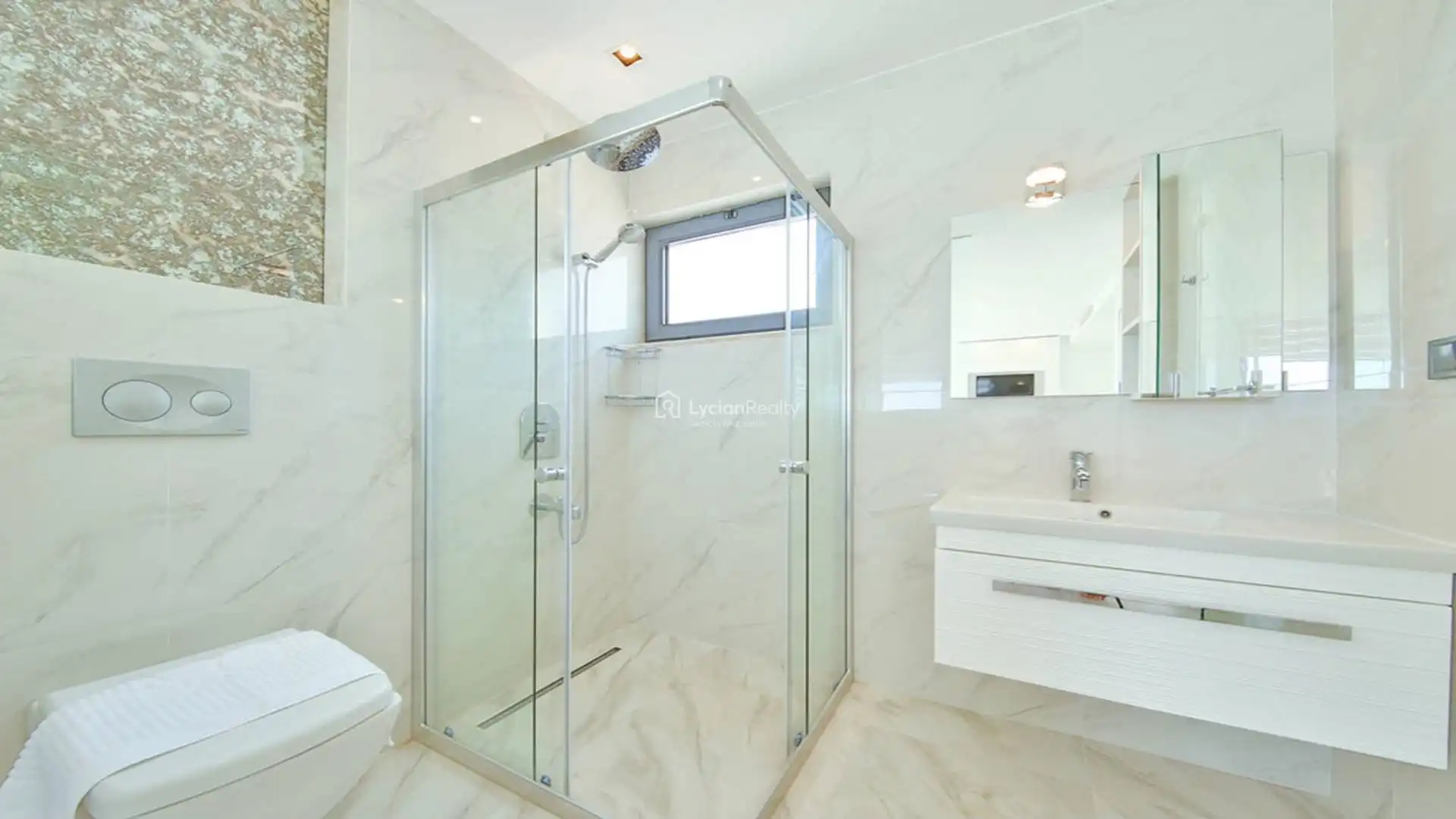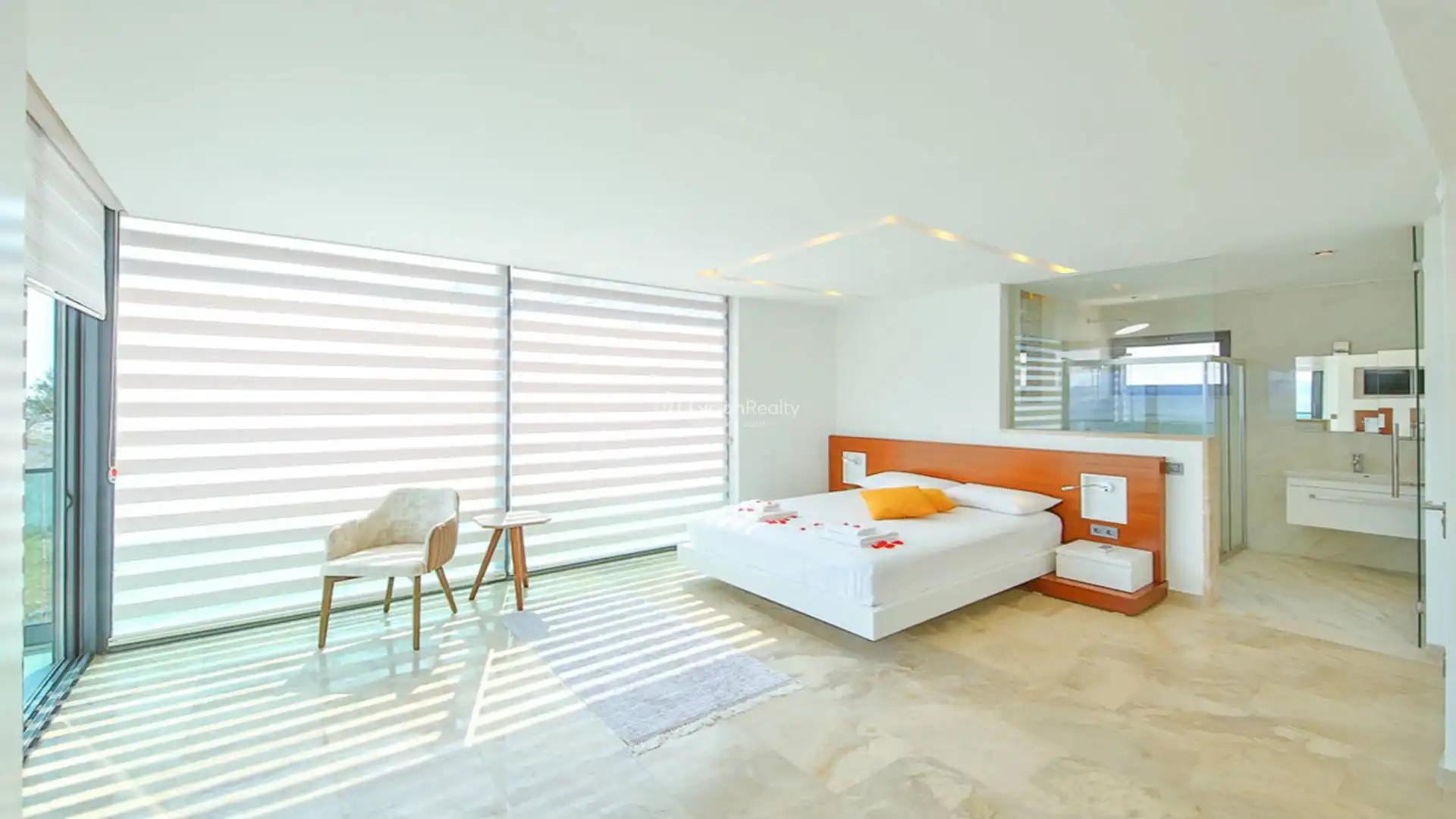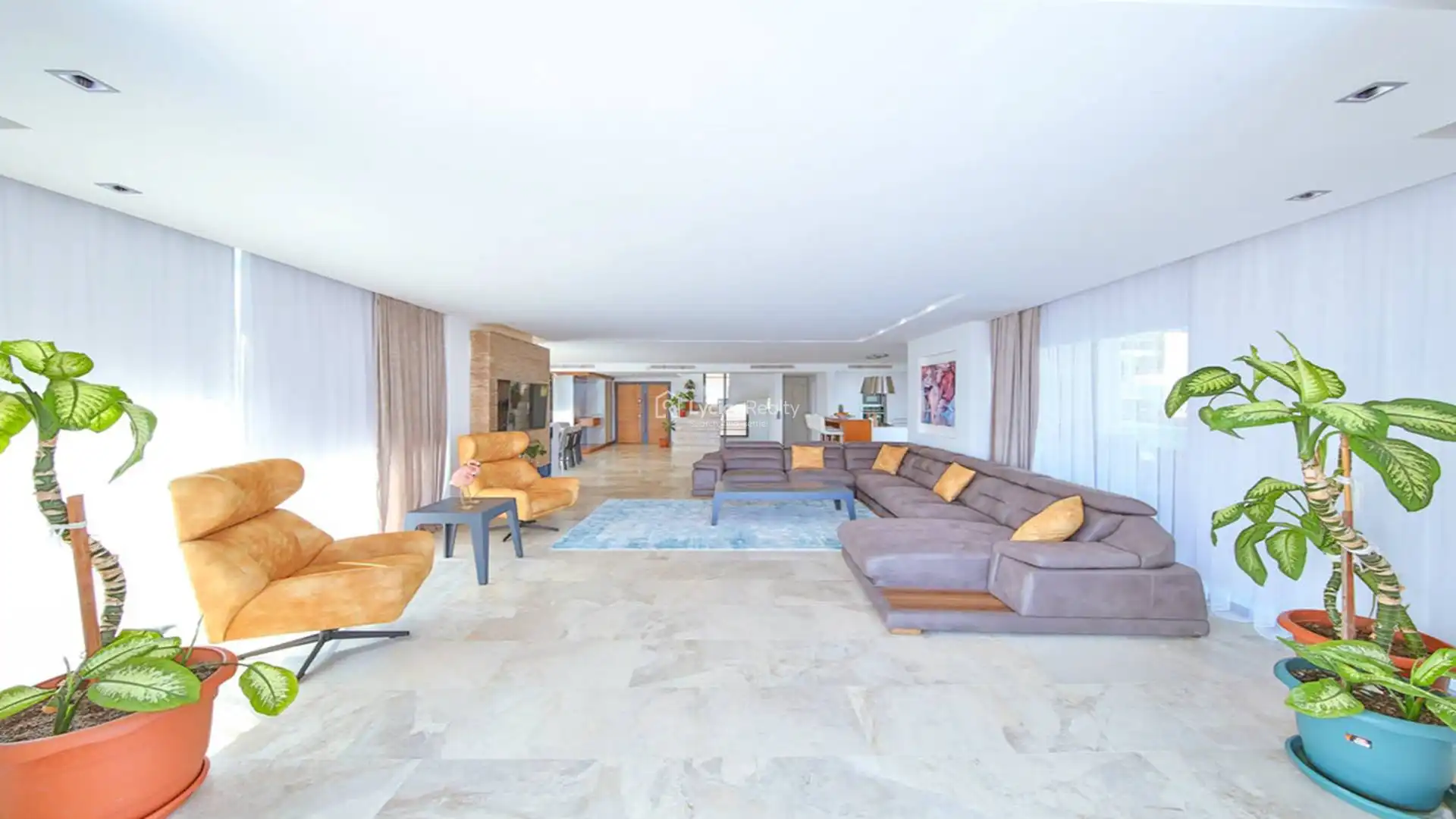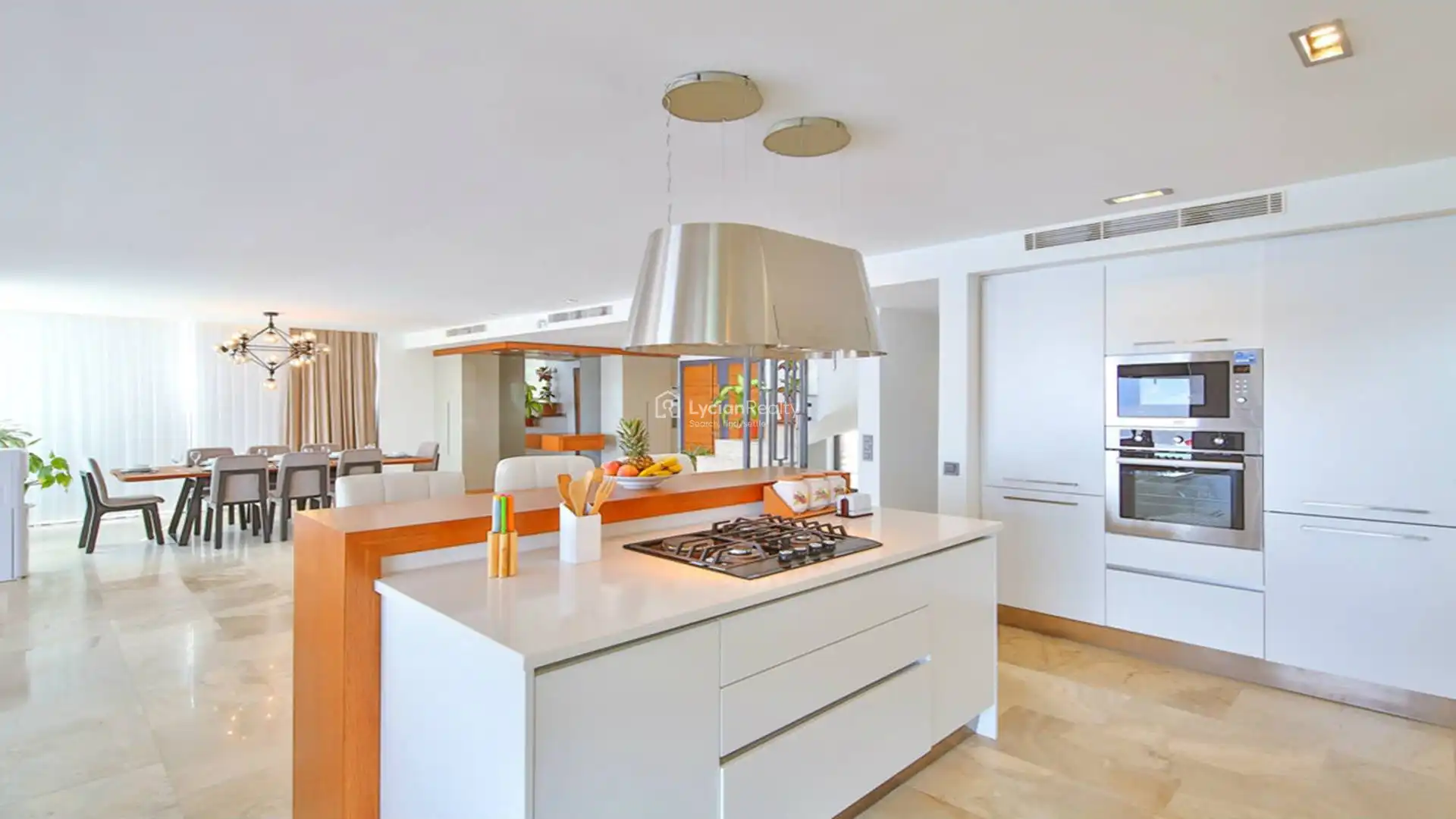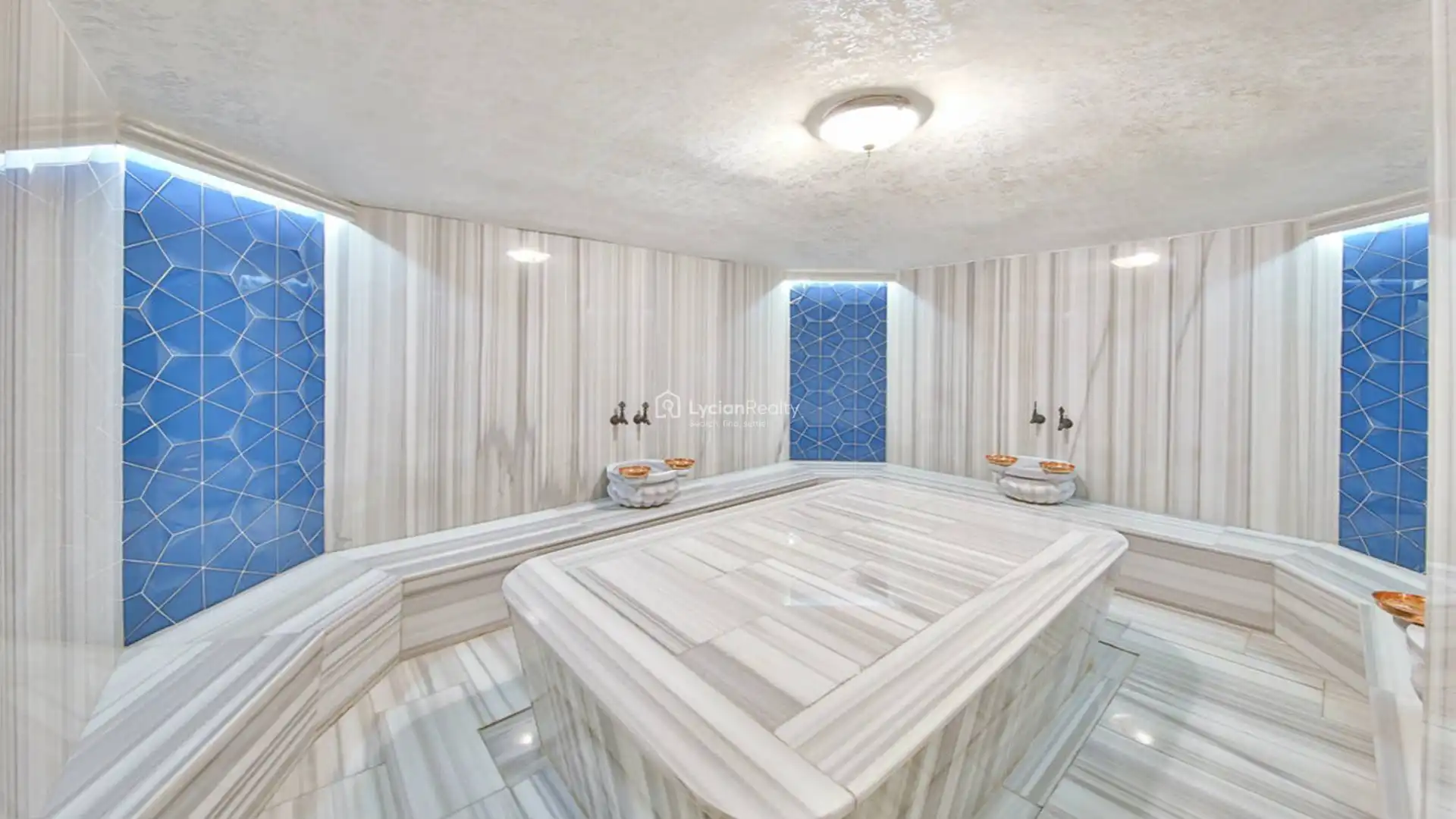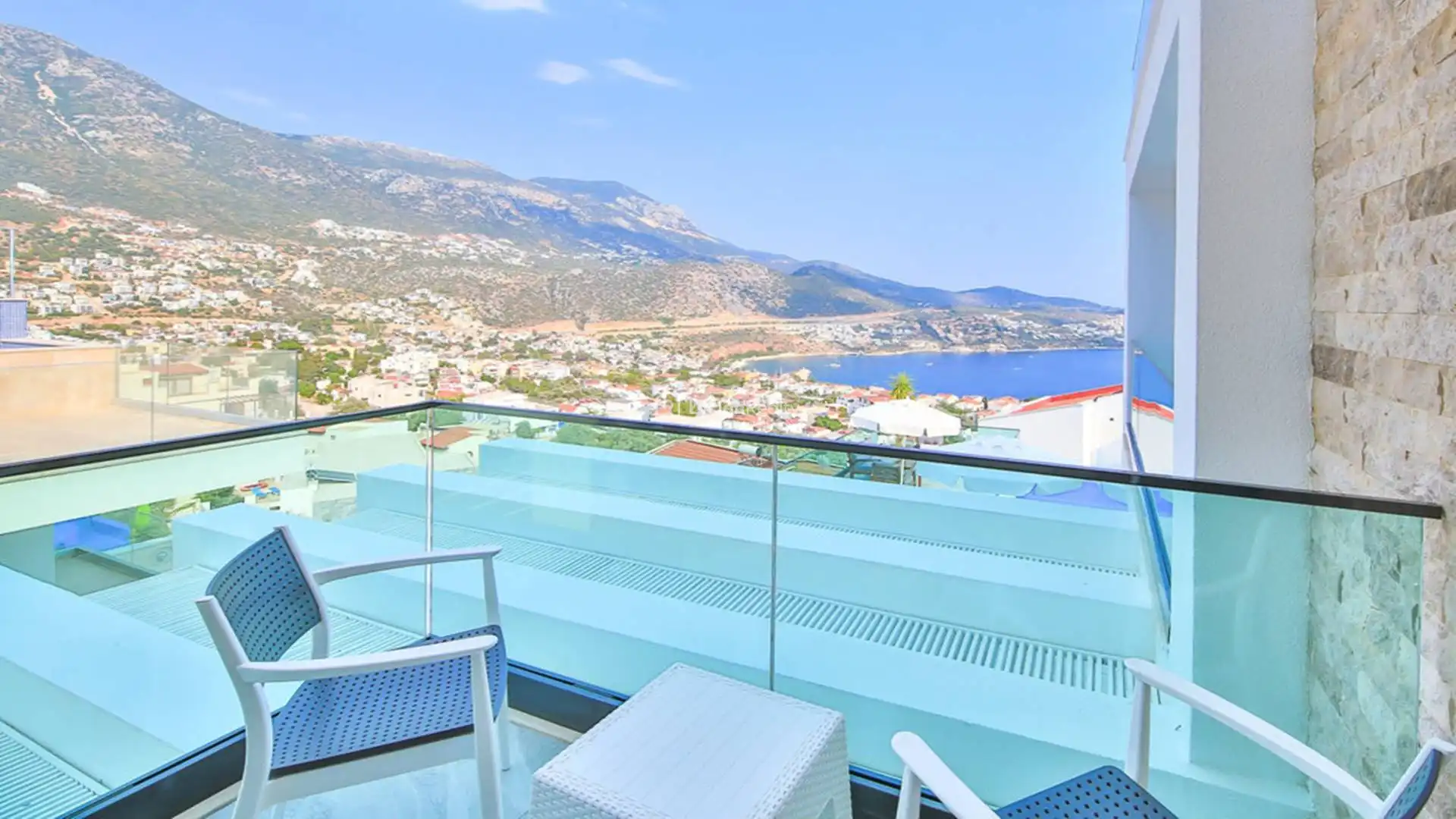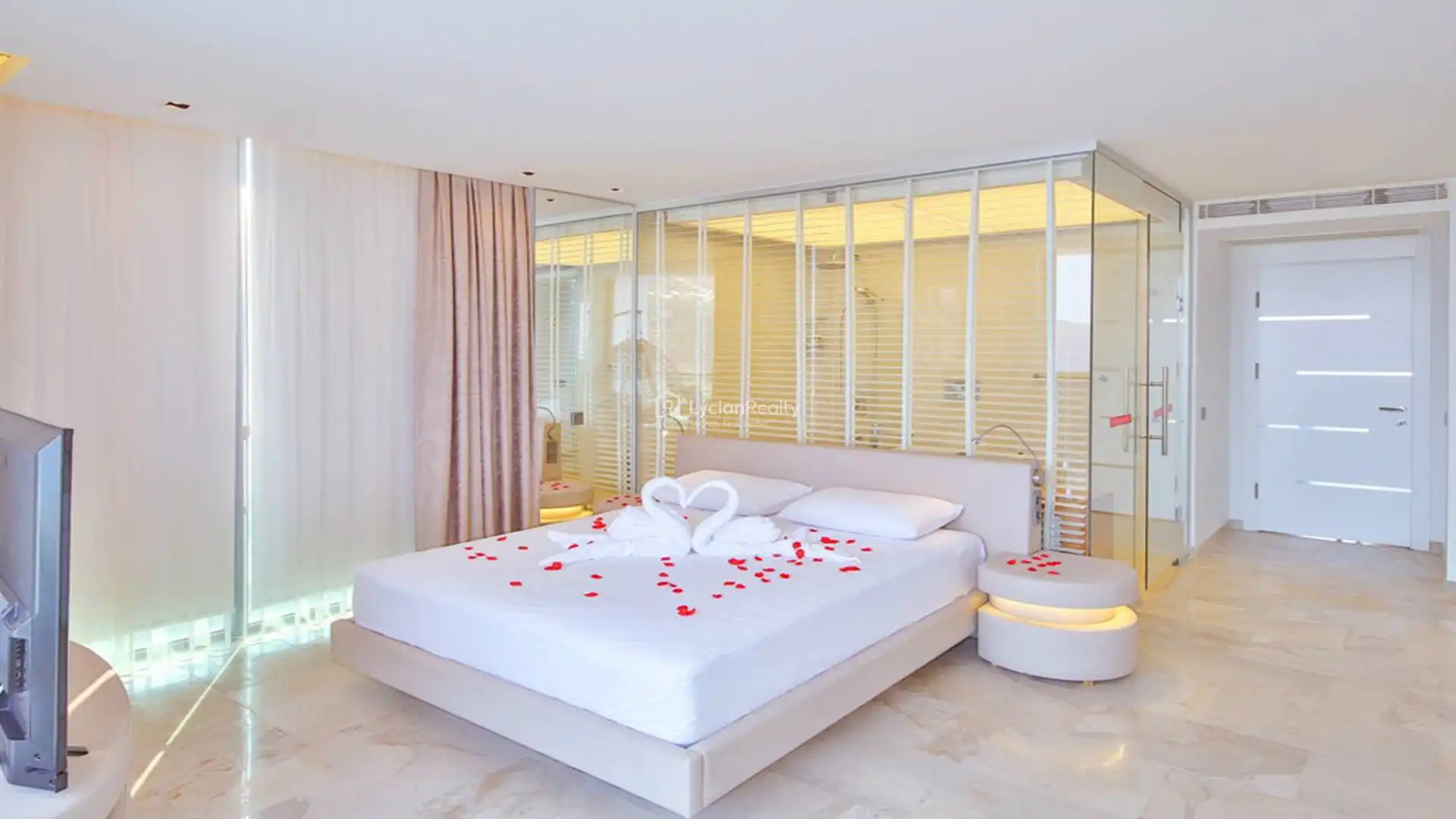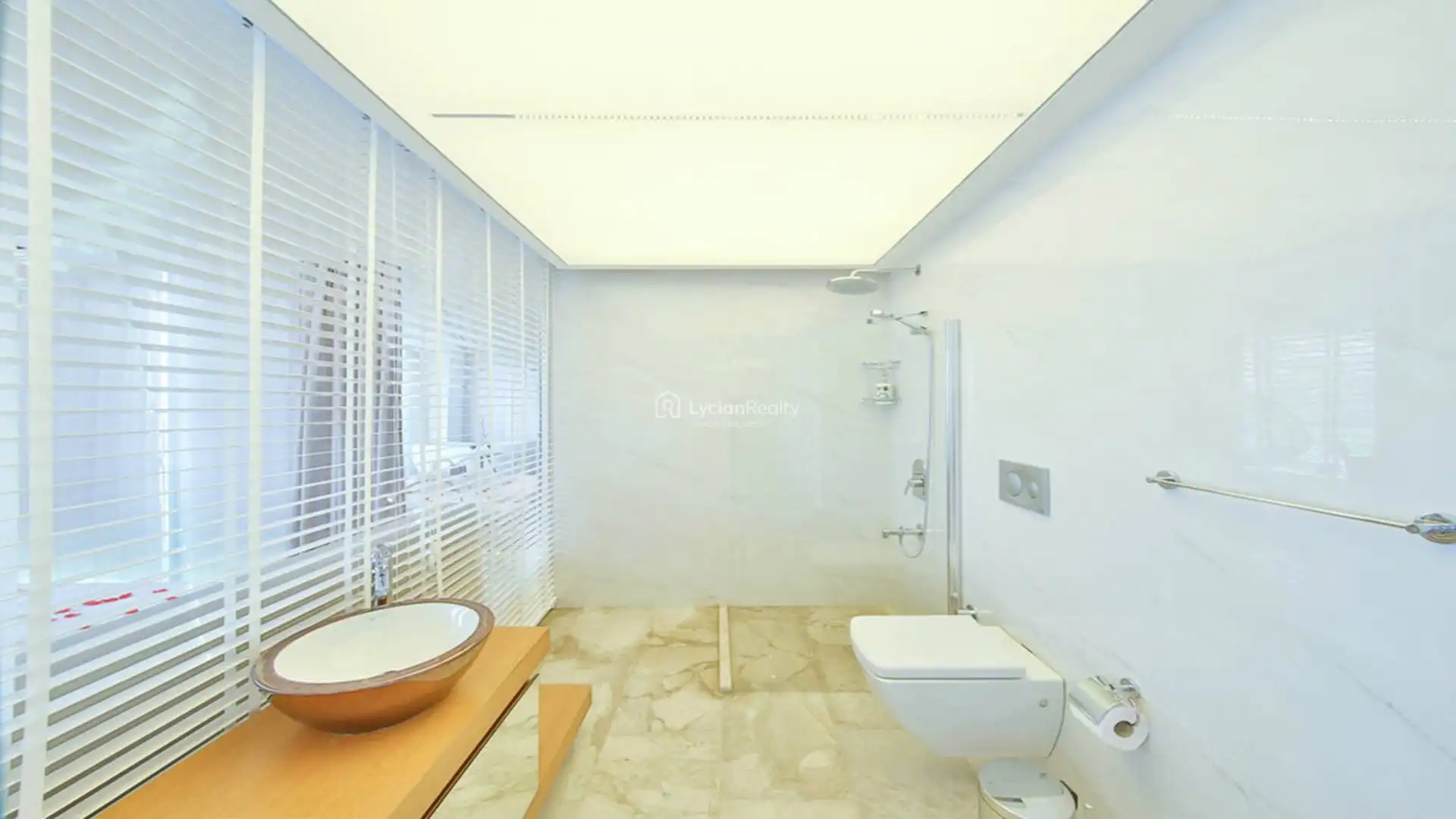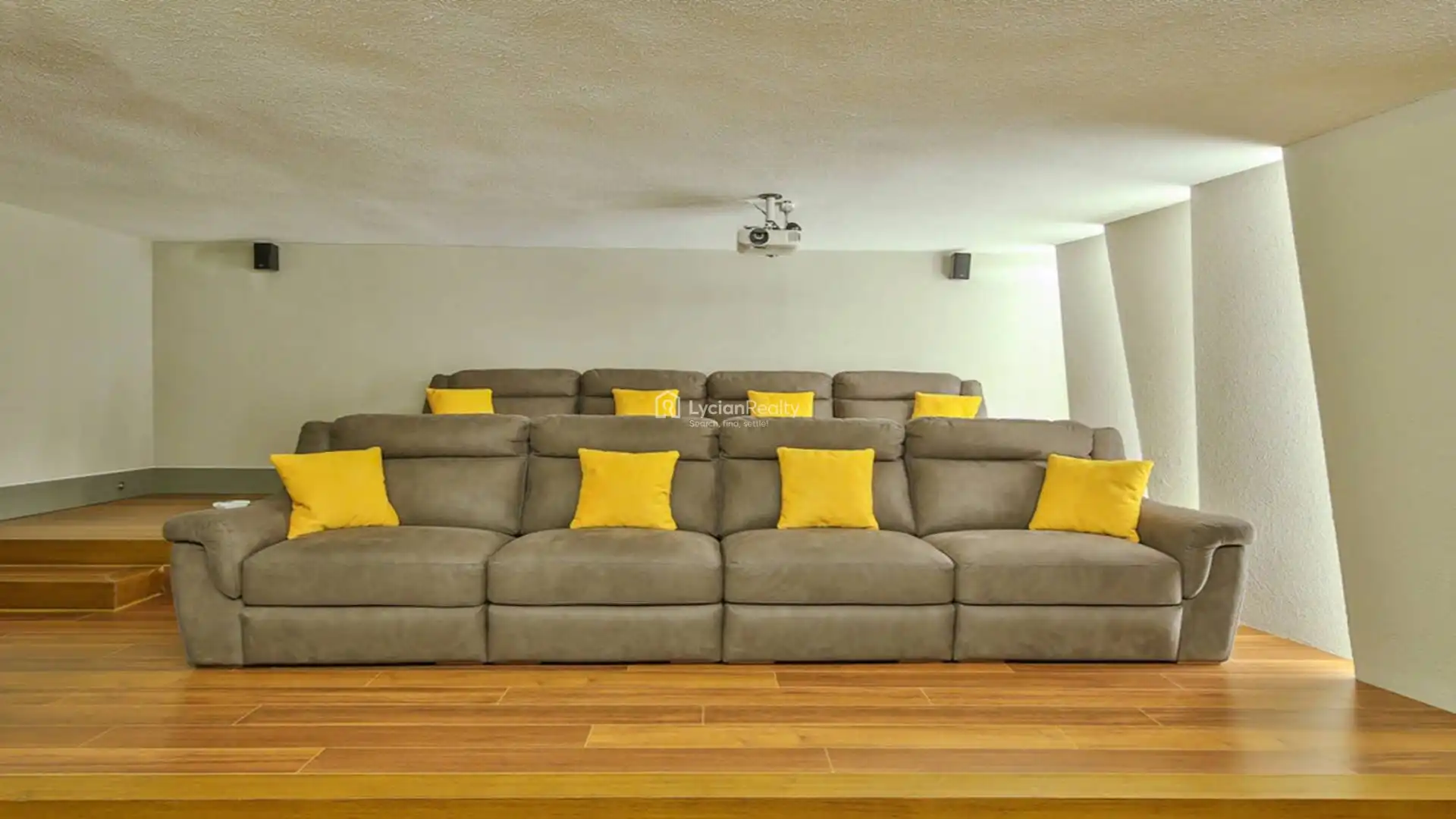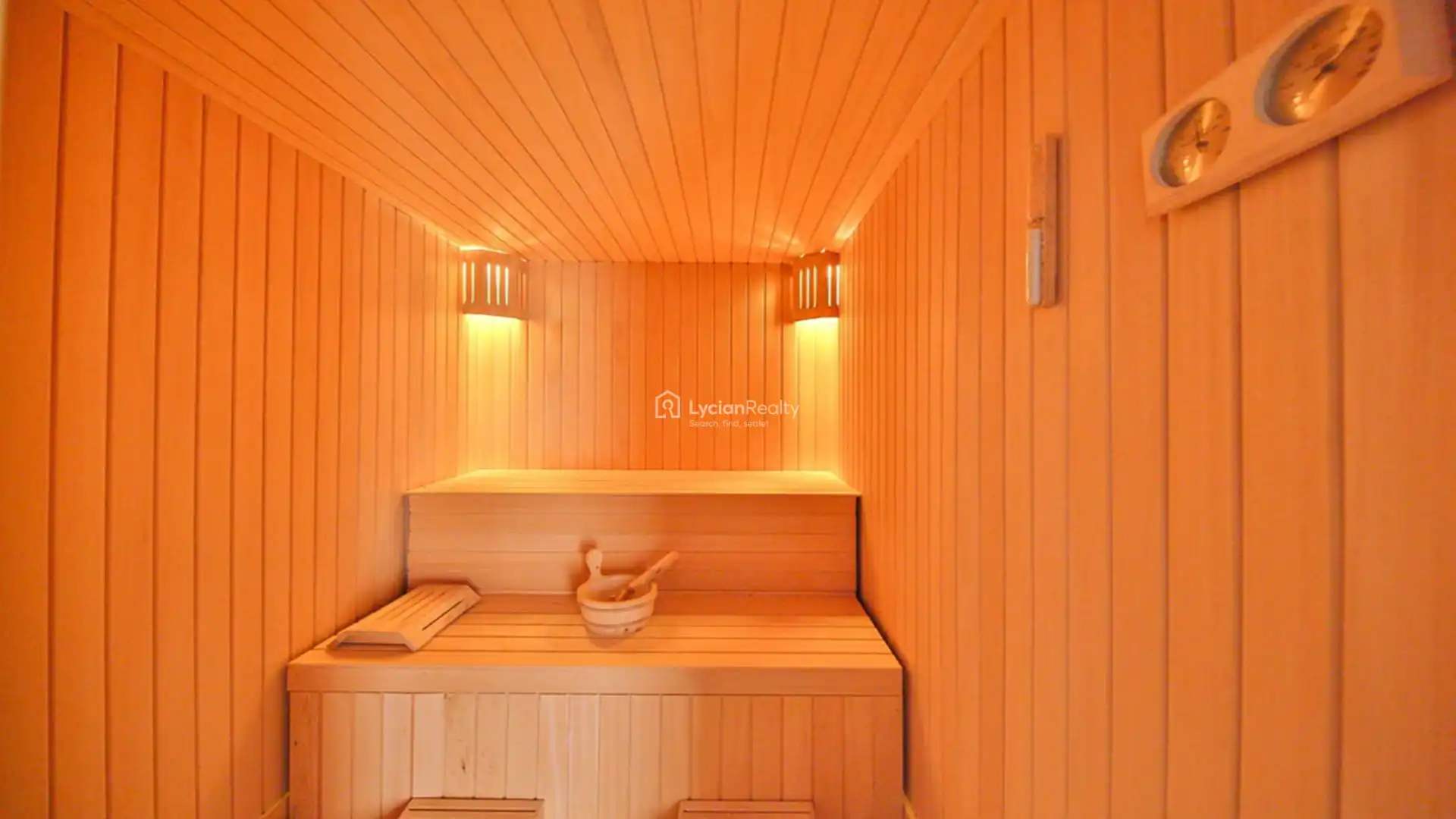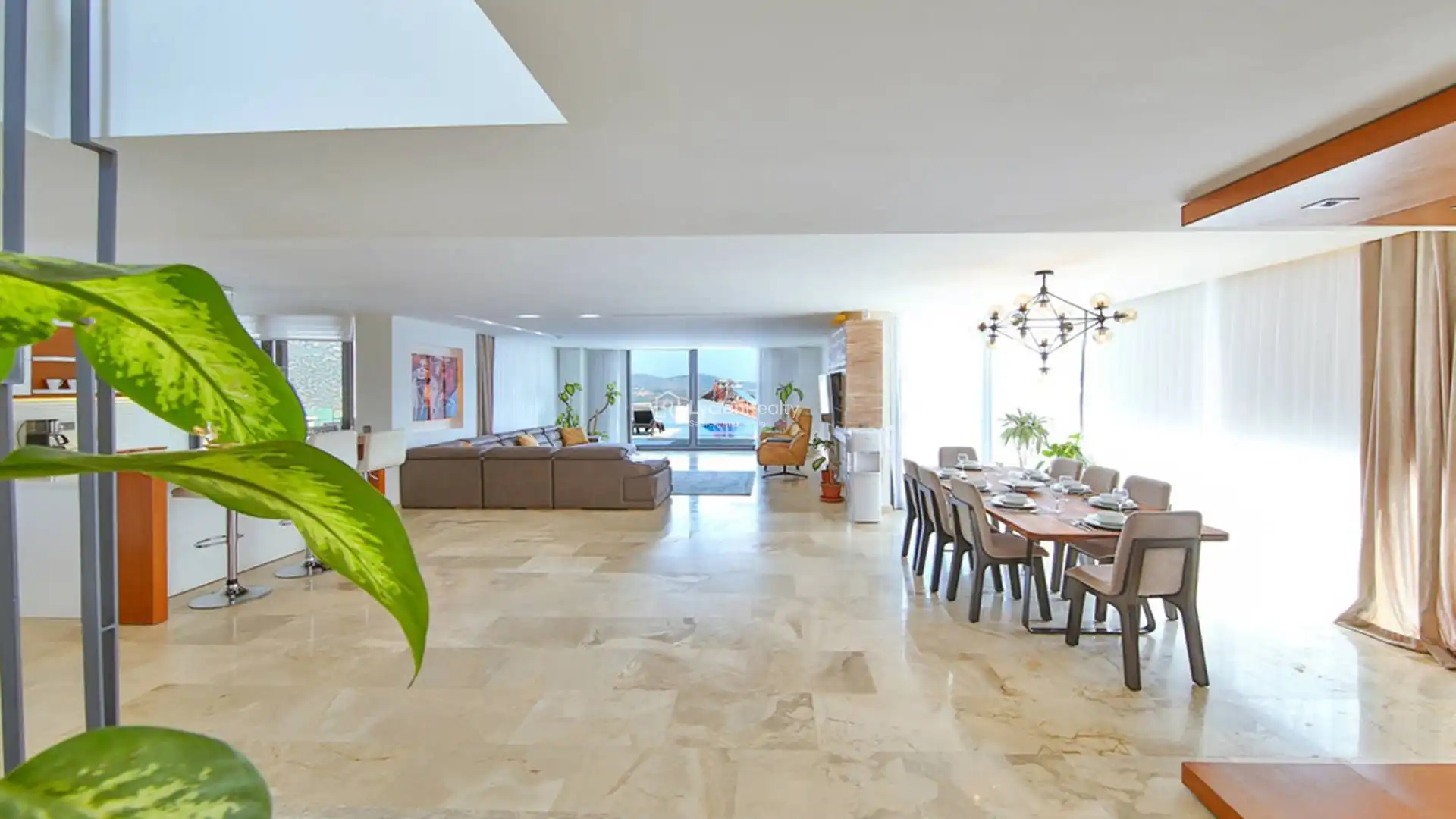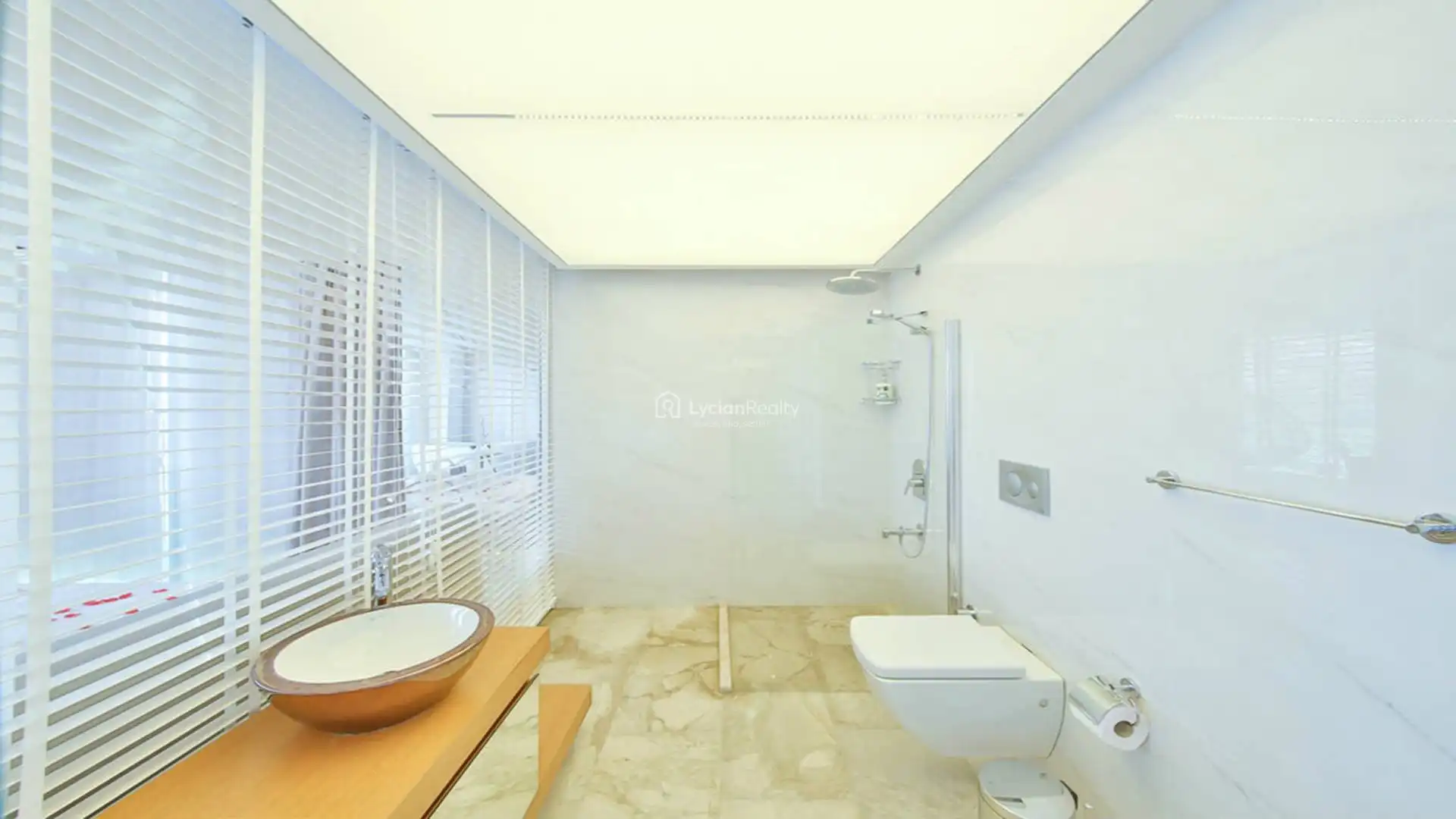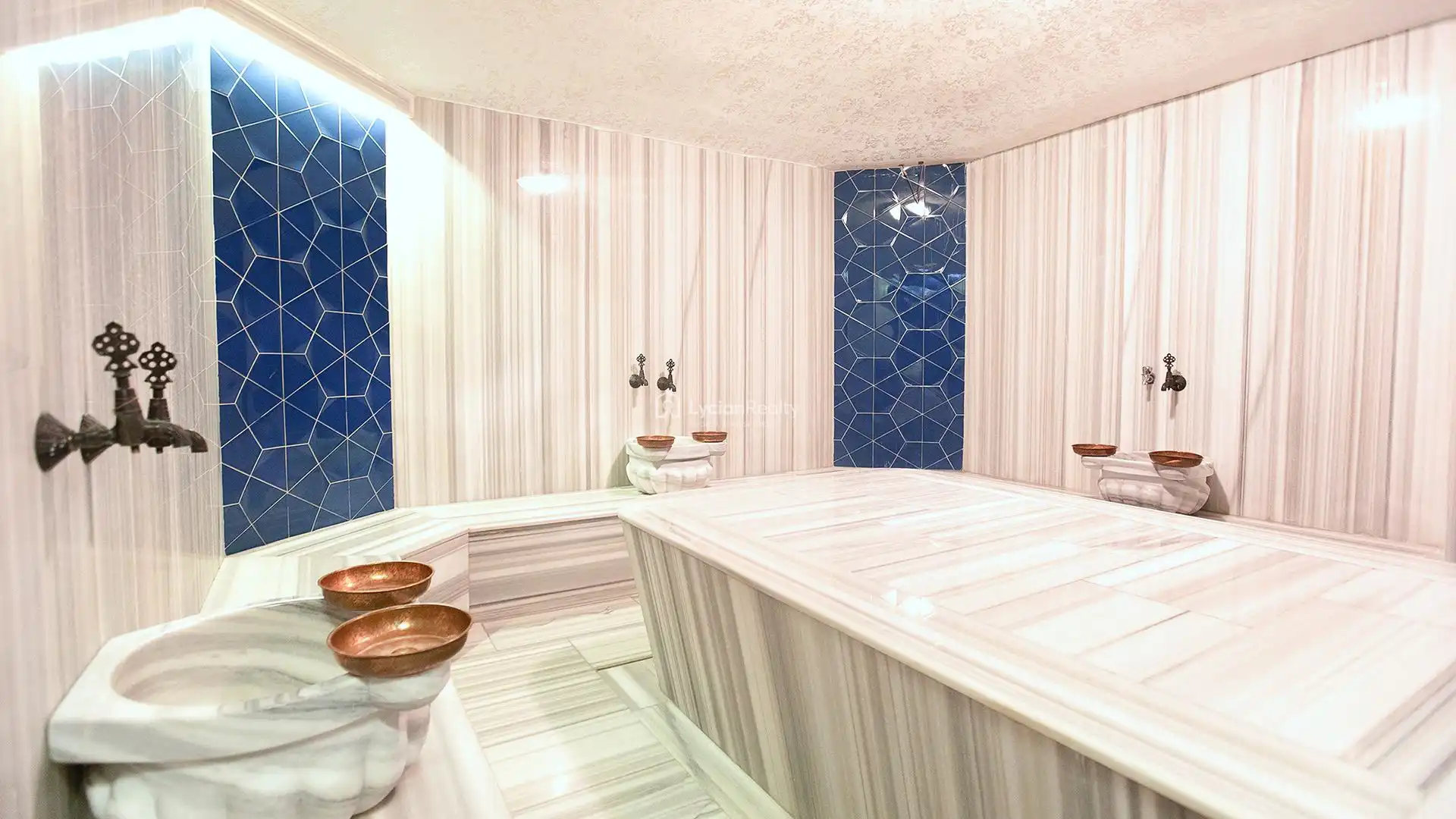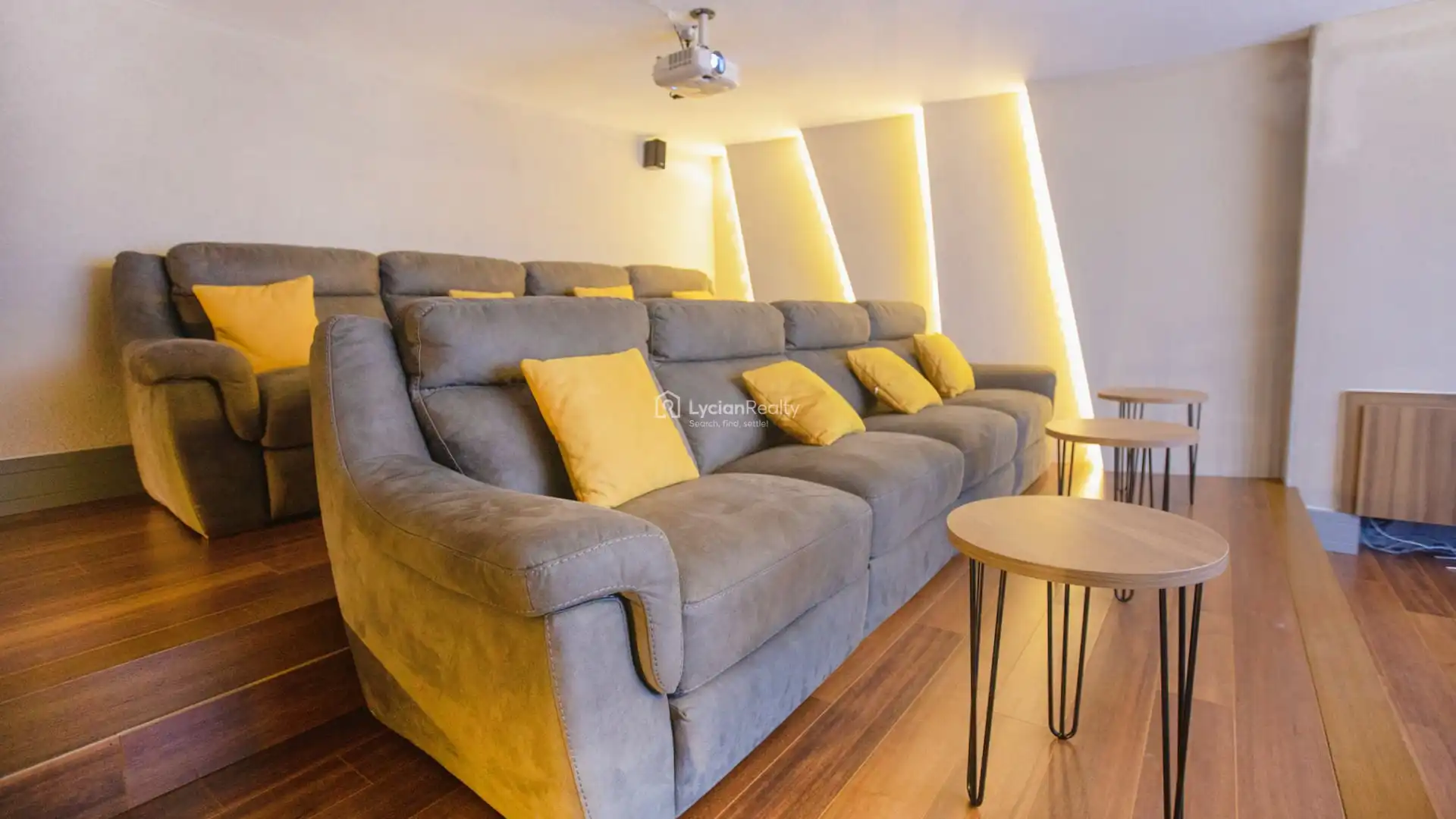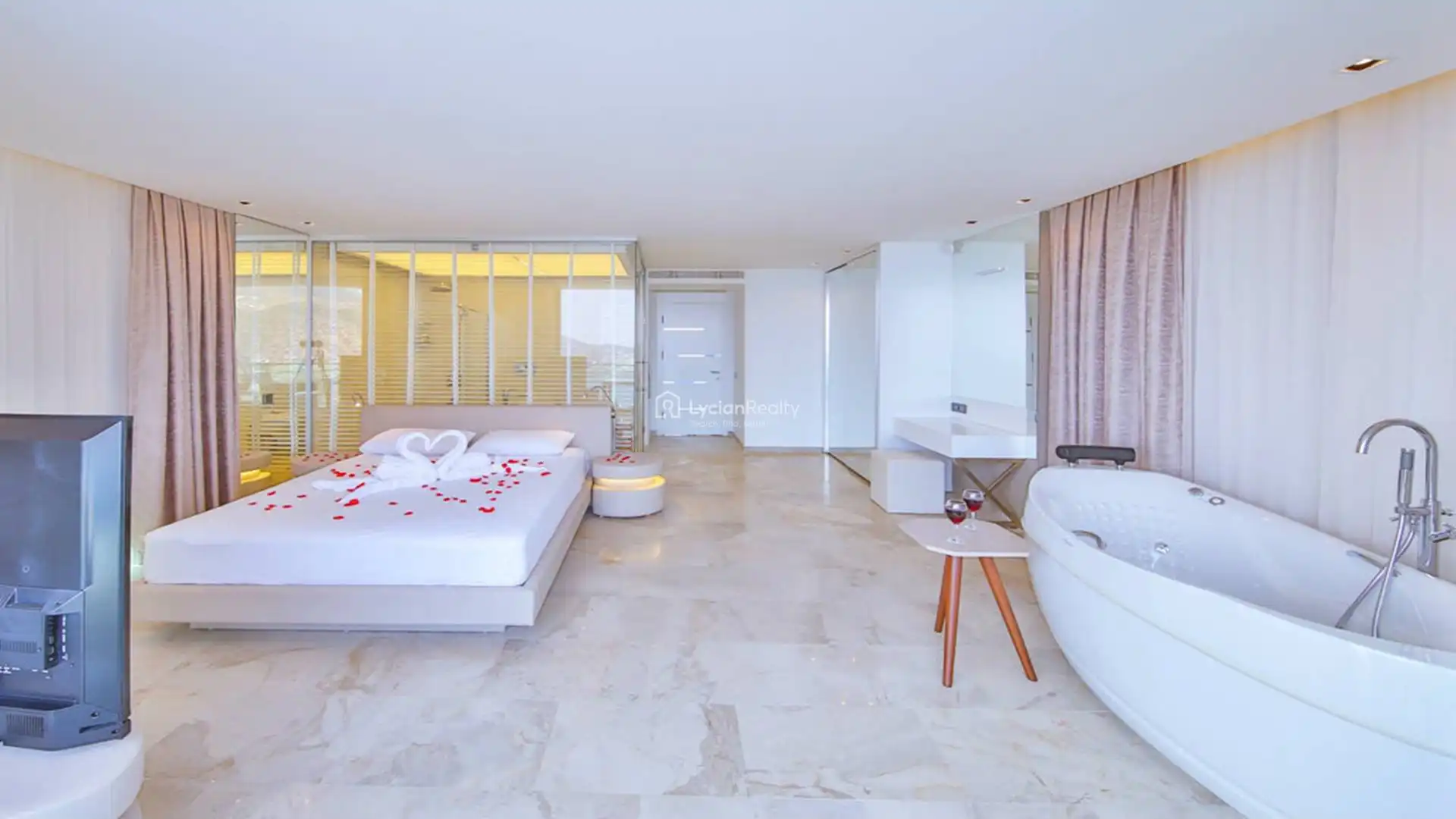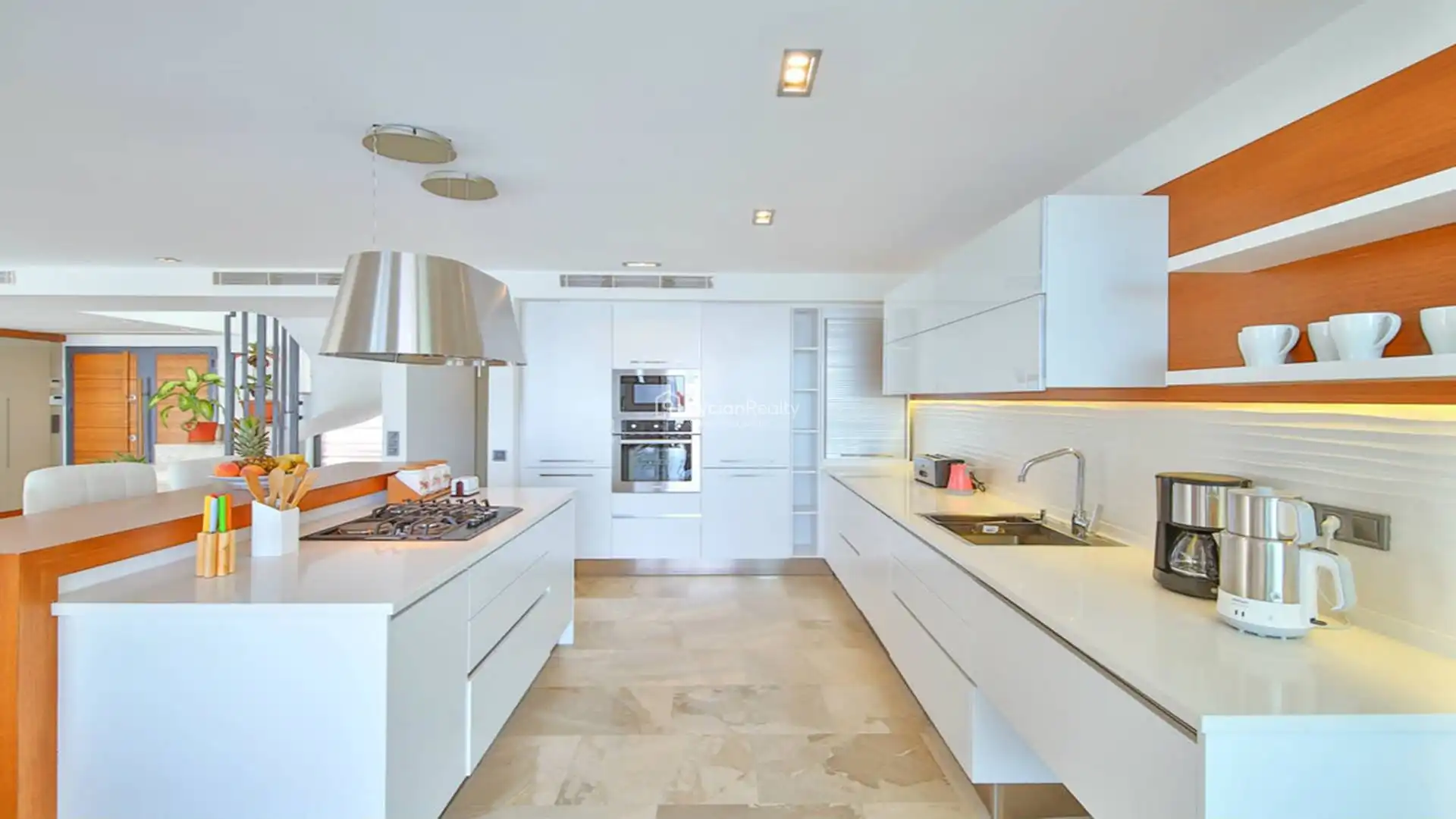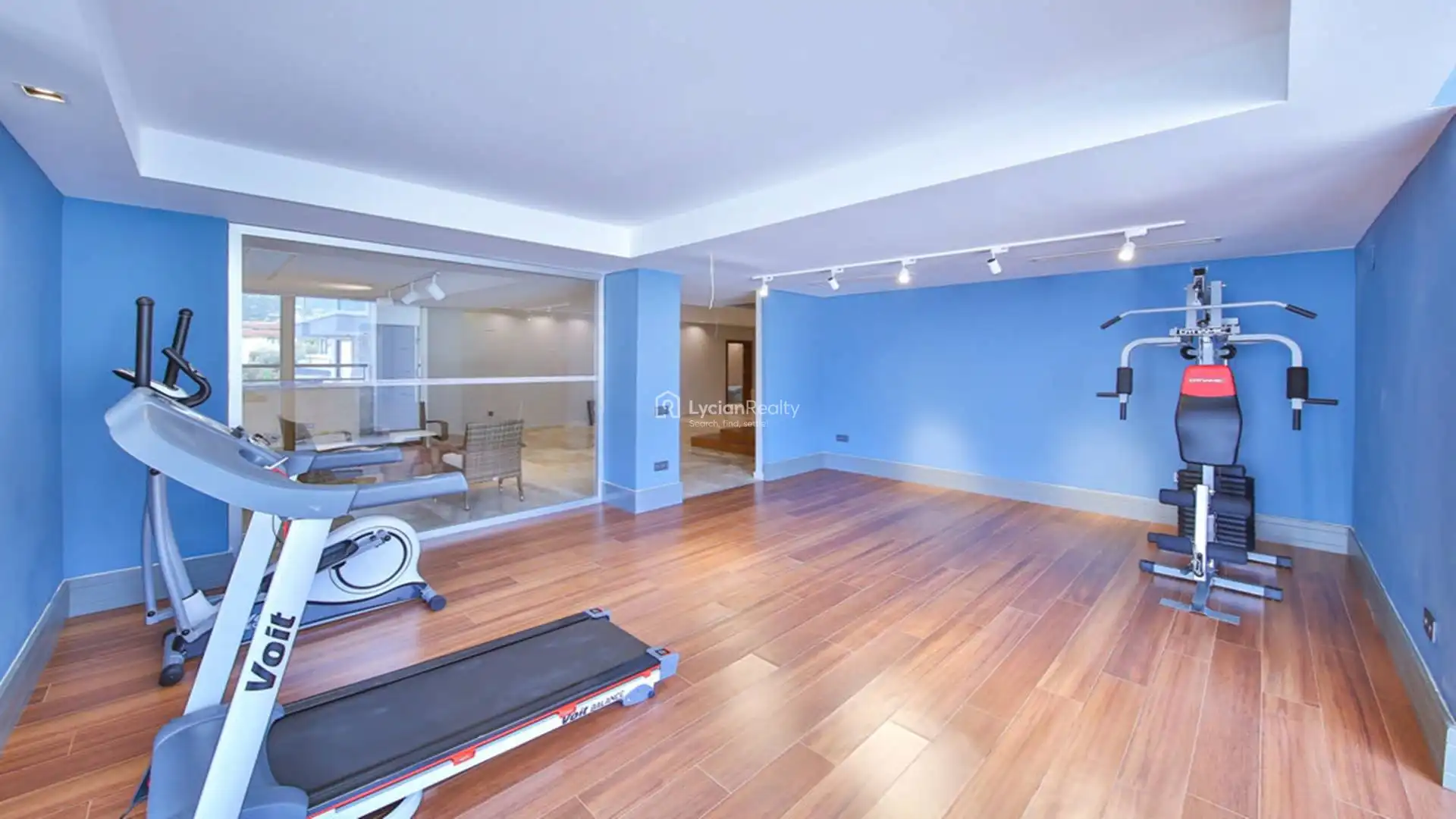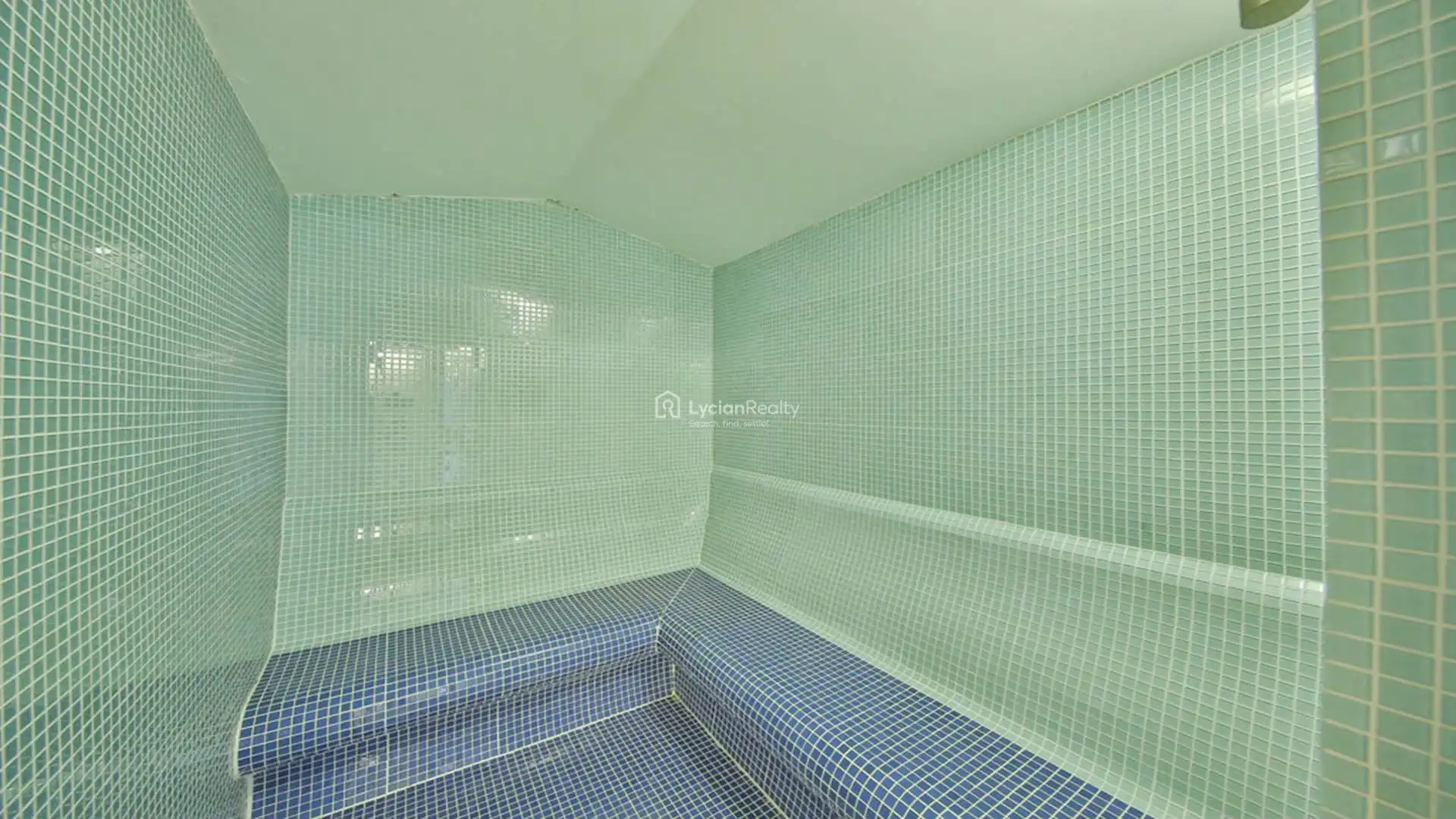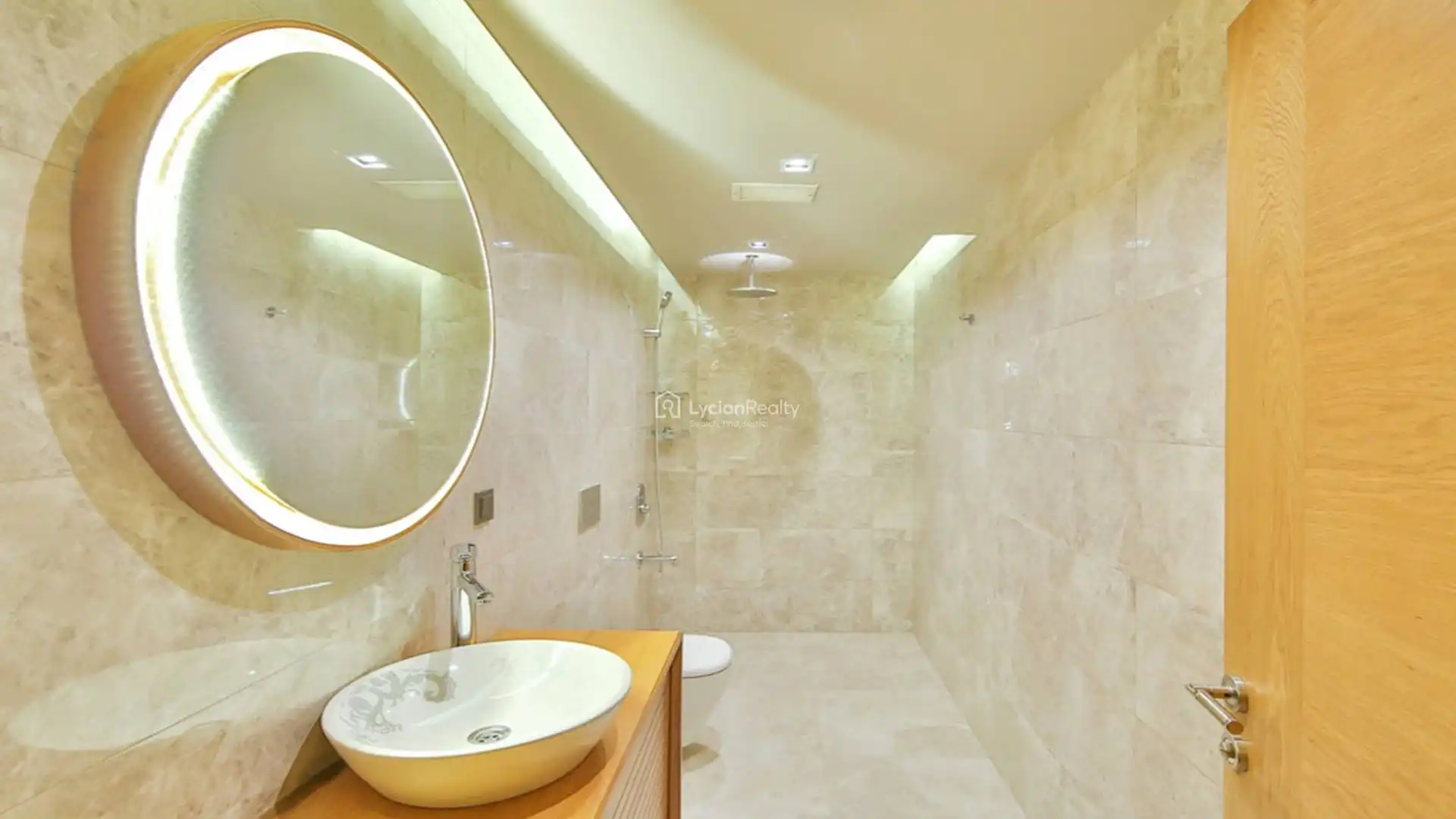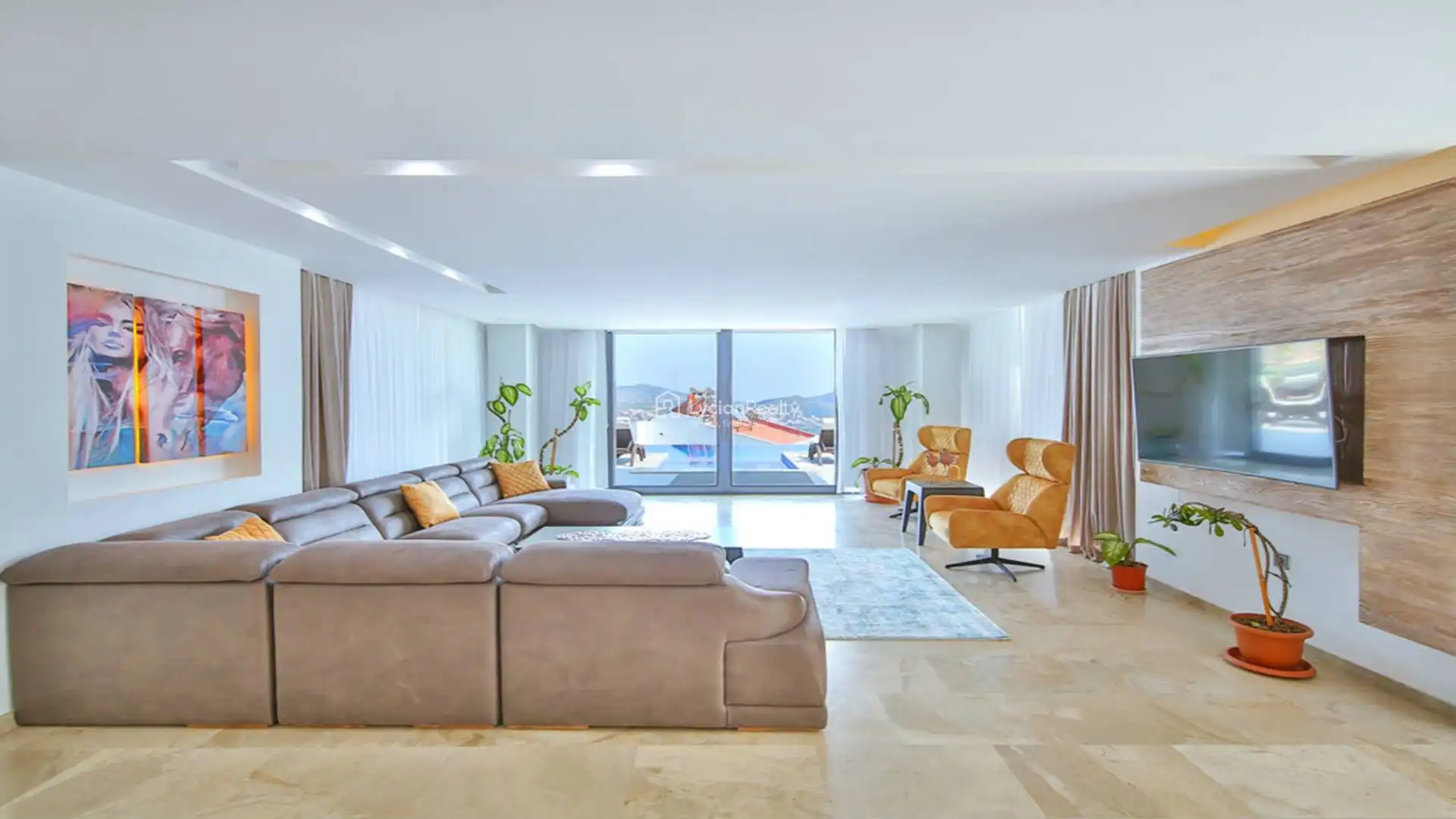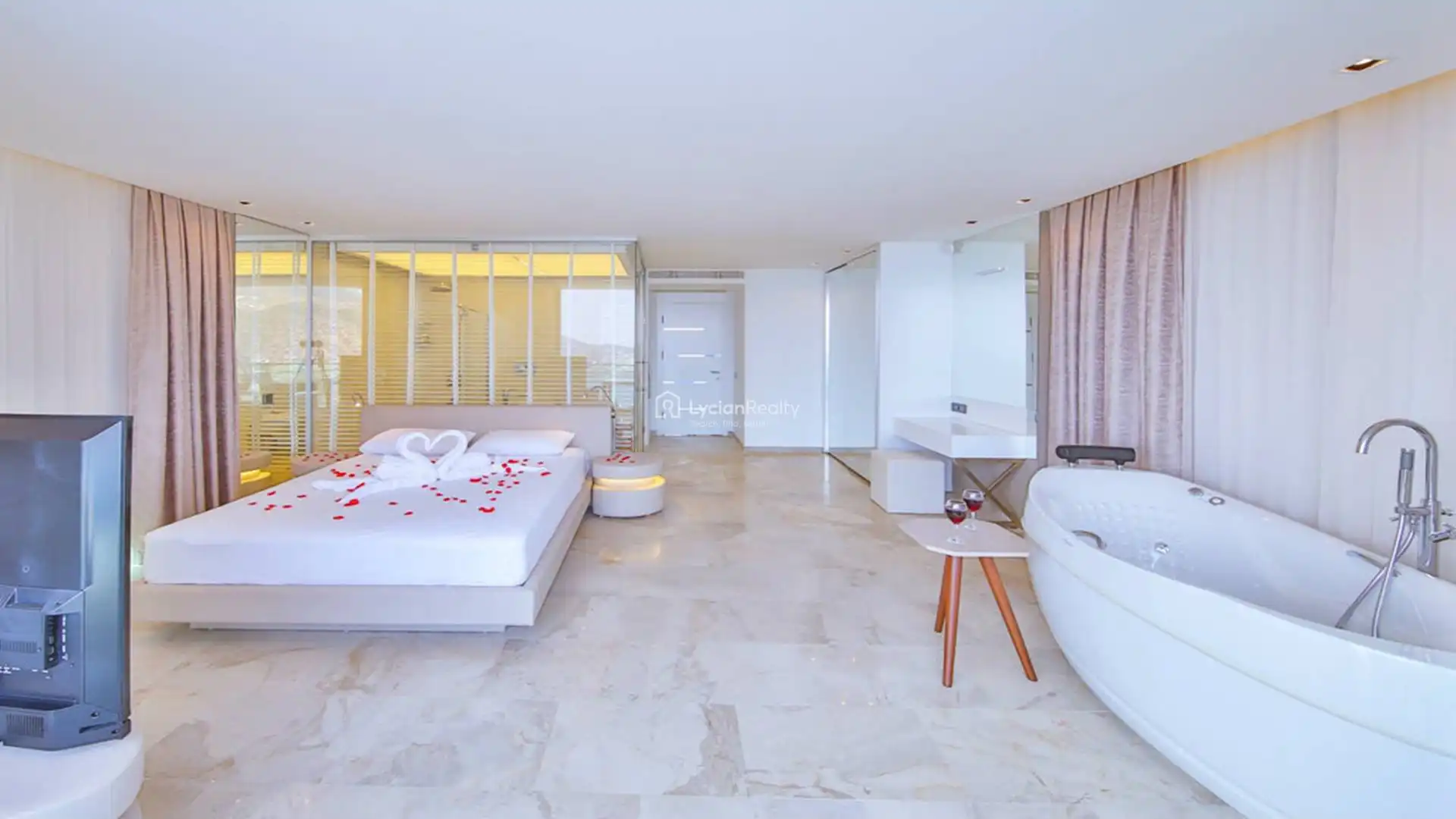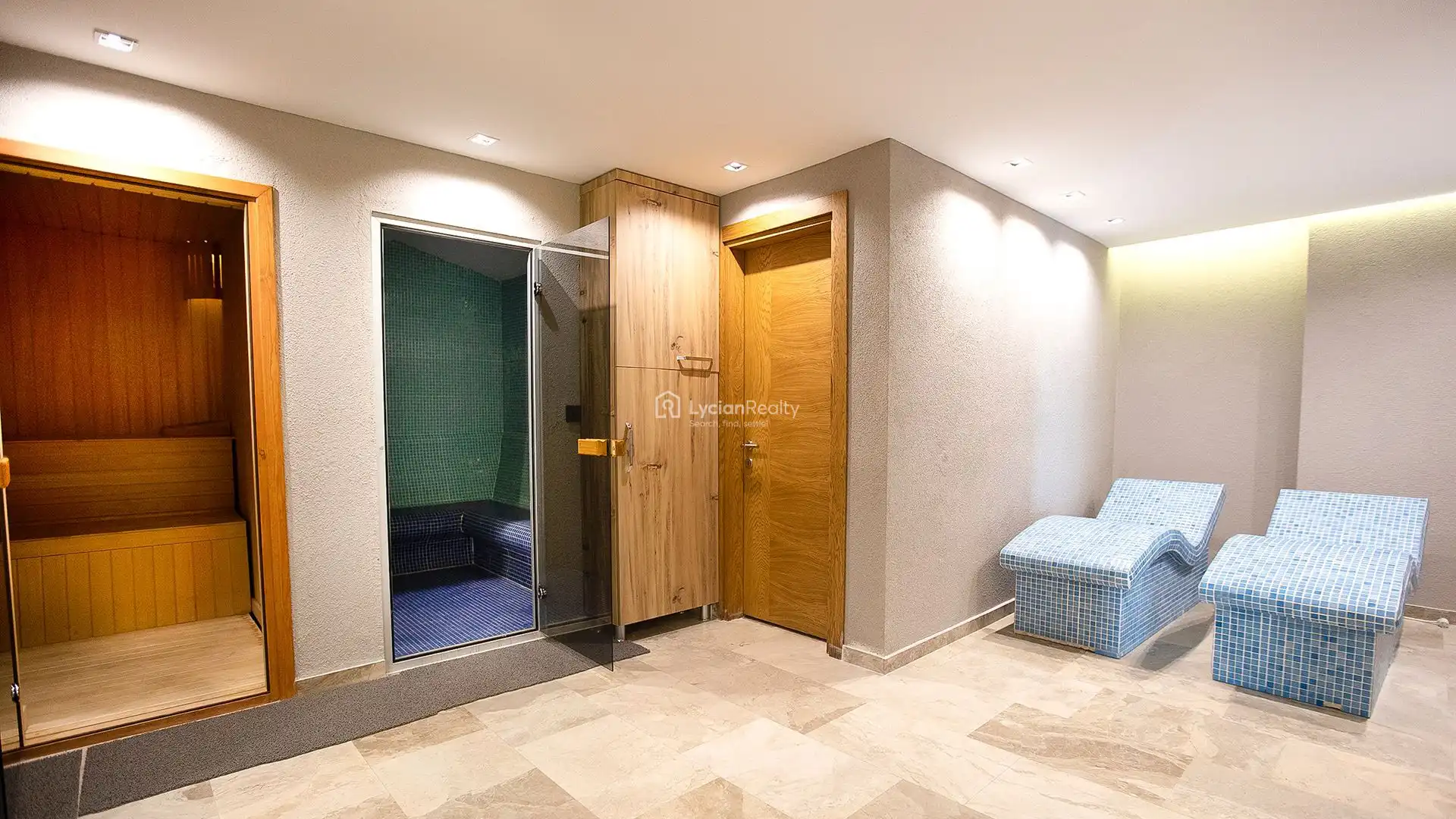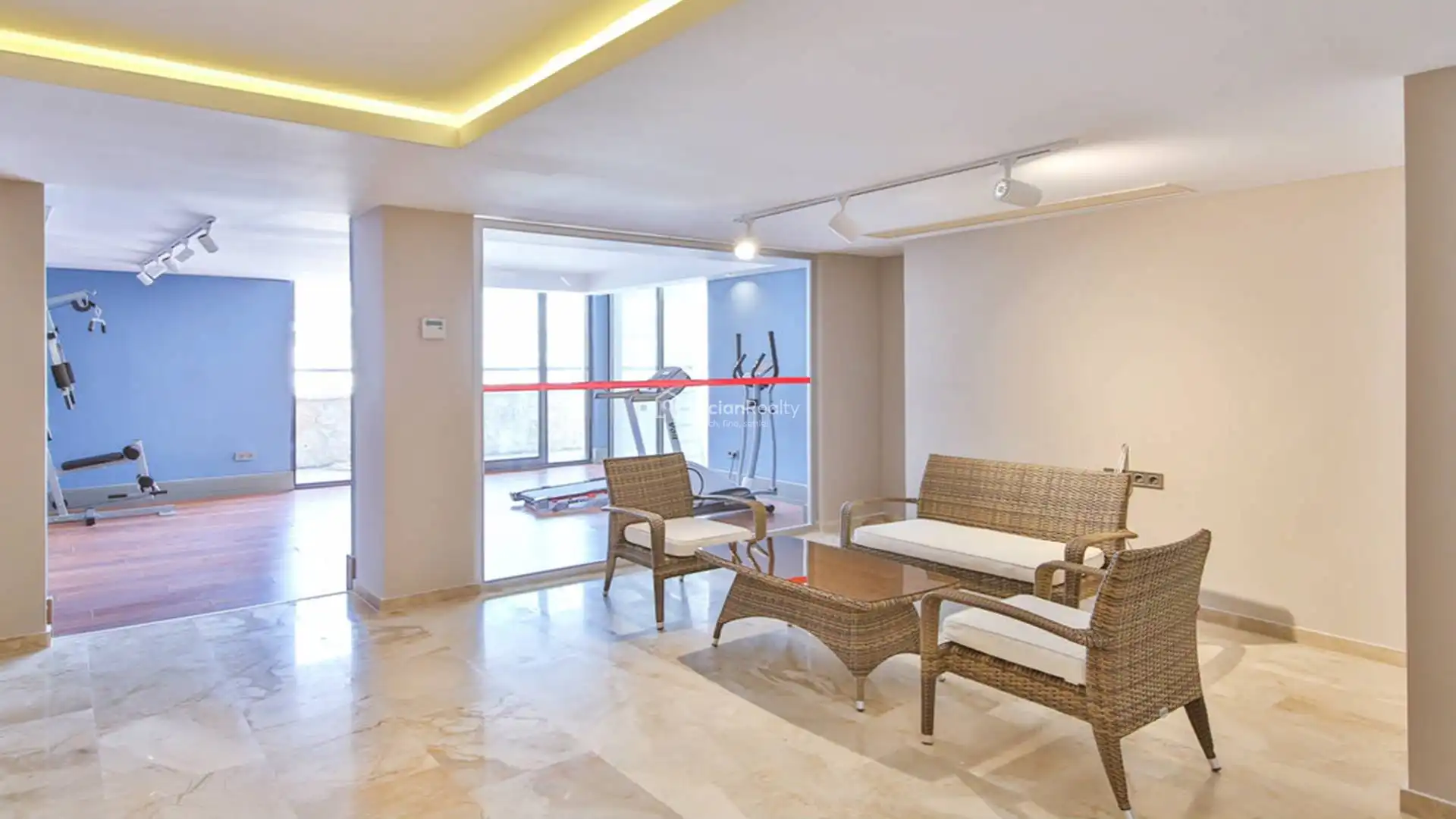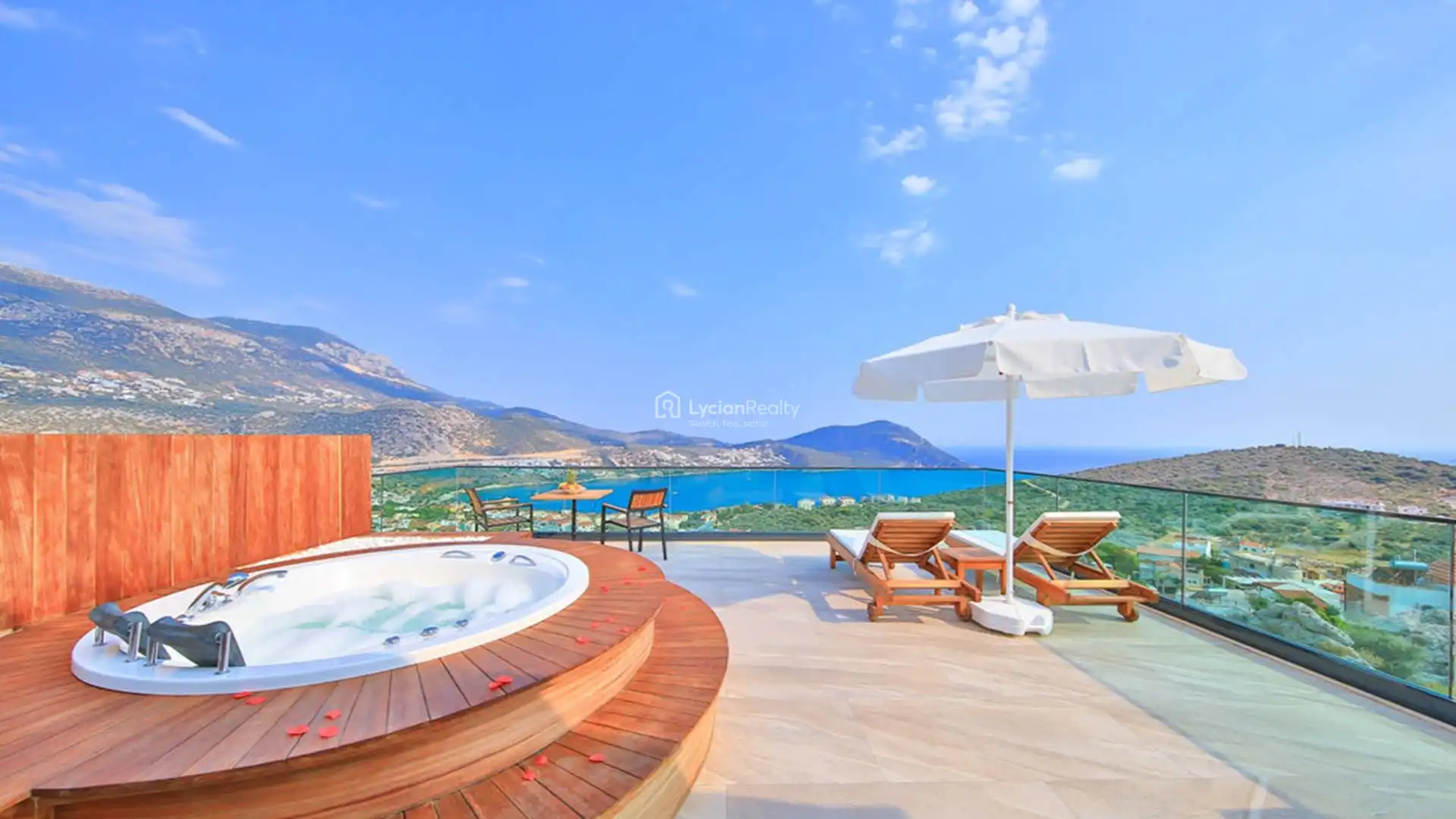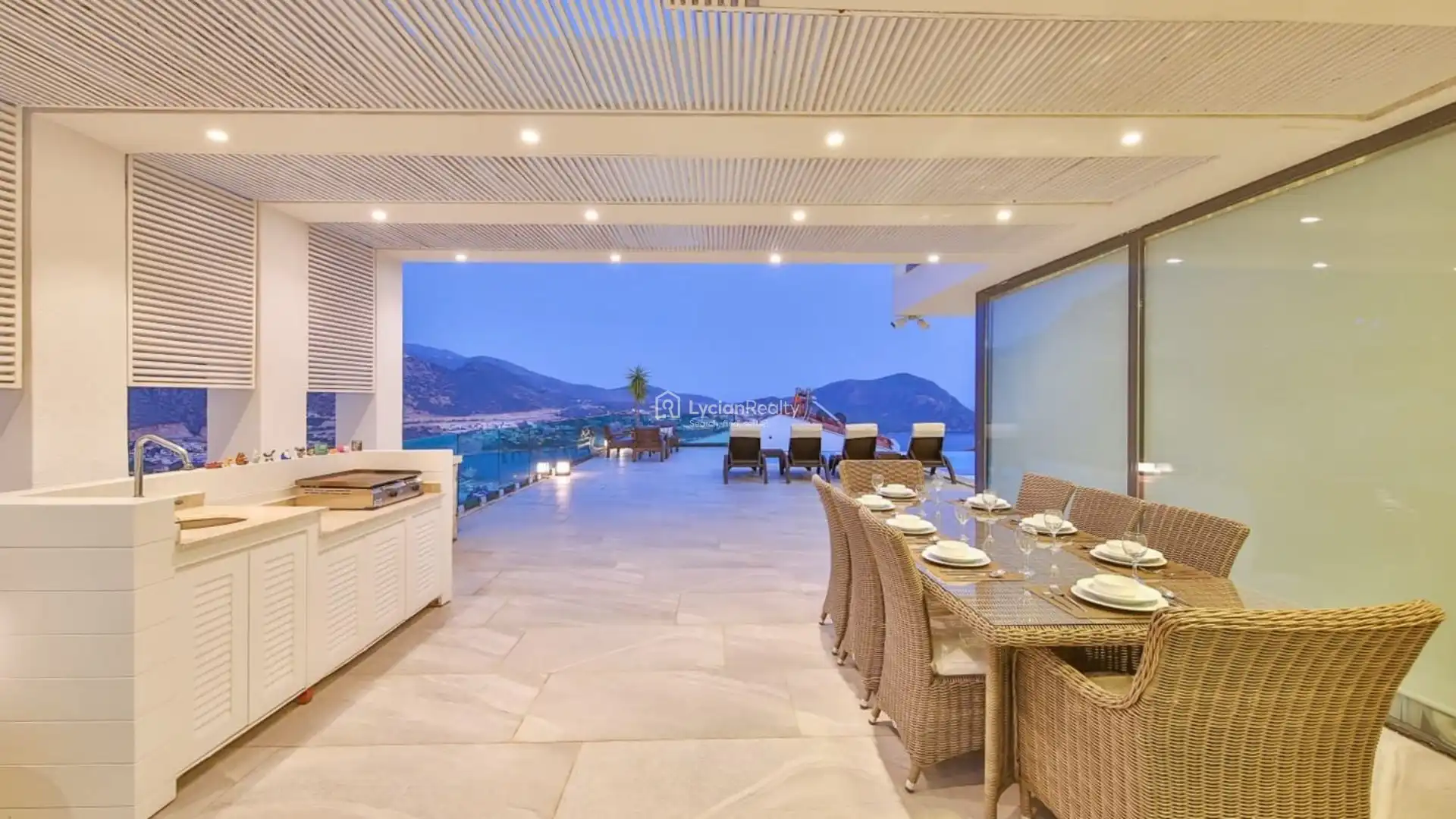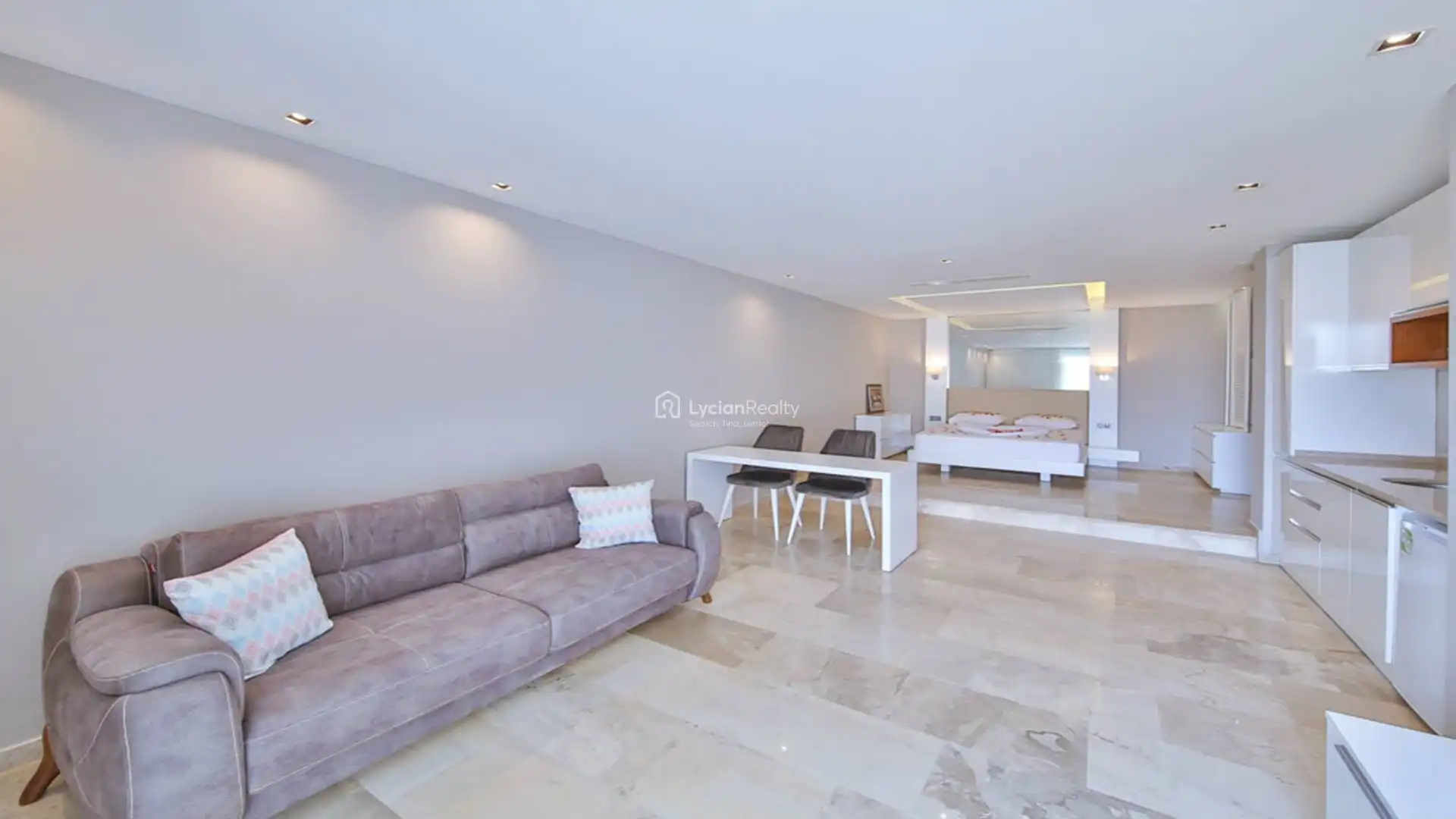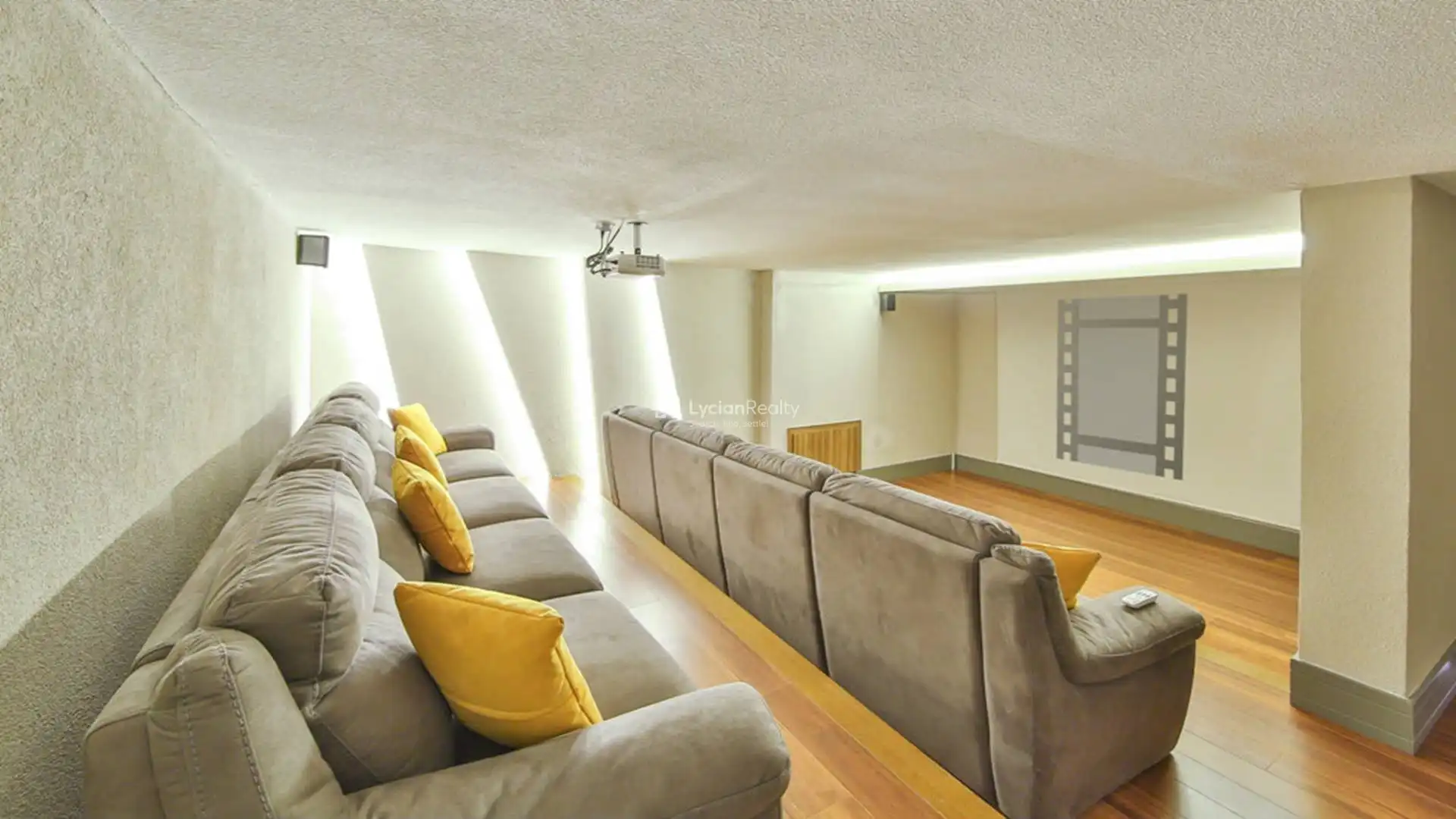 Overview
Villa
Kaş / Kalkan

5

612
Description
5 Suit Bedrooms with En-Suit
In a 612 Square Meters Land
Private Swimming Pool Depth: 1.60M x Lenght: 10M x Widht: 4.5M
GYM
Cinema Room
Terraces
Balconies
OVERVIEW
This villa, which truly deserves its name, is an extraordinary and wonderful investment for you. It brought together the latest class technologies with its ultra-luxury, contemporary and modern structure. Our villa, which we attach importance to luxury and comfort in its interior and exterior design, has its own 5 suite bedrooms and in Kalkan Ortaalan. You will not want to leave these villas, whose value is increasing day by day. Our villa also has a very large jacuzzi on the roof terrace where you can enjoy the magnificent view. You can spend time with your family and loved ones in the hammam, sauna and steam room, or you can organize movie nights in the well designed cinema room. There is a well-equipped sports room at your service.
Only 3-4 minutes from the city center. We have designed the most beautiful living space for you that blends city and nature life… It is very enjoyable to watch Kalkan from every angle thanks to the balconies in the rooms. The Villa can be viewed from a very different angle day and night, and the lighting system creates a wonderful visual feast.
BASSEMENT FLOOR
Forget the gyms you go to outside and take a look at the beautifully designed gym here. In this gym where everything is available for you, there are sports equipment for everyone who is fond of their form. The Turkish bath, which is a must, has a traditional decoration with marble sinks and seating areas. A place where you can experience Turkish culture to your bones. With the 8-person movie theater and sauna in this area, the time you will spend in the basement could never be great so much.
GROUND FLOOR
When you come to the ground floor a fully spacious and wide seating plan welcomes you. Sunrises and sunsets accompany you as a visual feast in this villa, which meets the sun's rays from more angles thanks to its floor-to-ceiling windows. In the kitchen, the living room designed with the latest technology and modern lines welcomes you. There is a very large dining area on this floor where futuristic details and minimal touches are combined.
SECOND FLOOR
The bedrooms in this stunning Kalkan villa are very spacious and all have en suite bathrooms. The bedrooms are all gets the daylight and airy. En suite bathrooms are modern and spacious and have all necessary equipments including shower stalls, WC, sink and mirrors. All units are installed in crisp pure white. Both of these bedrooms have private jacuzzis.
ATTIC FLOOR
In the loft, this last bedroom has its own rooftop terrace with a hot tub and plenty of living room. The view from here is breathtaking. The private pool is too big and reminiscent of the ocean, giving you the feeling of an infinity pool. The taste of Kalkan is different from your terraces here. Thanks to the ultra-luxurious and large jacuzzi on the rooftop, it is possible to have a great time while Kalkan is under your feet. Thanks to the usage area on the side of the villa, it is a great feeling to accompany this moment with your food while the rain reaches the ground. Your home, where you can watch the most beautiful shades of blue and green, offers you more than just a home…
LOCATION
Kalkan town of Antalya, Kaş district is the best place for people who is having their holiday. Located in Ortaalan in Kalkan, it is one of the most beautiful places in this region. Established on the slope of Kalkan, this area is home to many villas with pools in the Ortaalan rental villa services category.
All social facilities are within walking distance of the villa, which is located in one of the most vibrant areas of Kalkan. It allows you to experience nature and city life together with its full sea view as its location. Being close to many beach clubs offers our valued customers a great comfort area. You can reach the city center in just 3-4 minutes.
Ortaalan is a city growing and developing day by day. It is very popular among domestic and foreign tourists that is why this villa is also great oppurtunity for investors.
AD NO:
20
Support Center
RELATED PERSON
Lycian Realty
You have the right to live in dream-like houses. Reaching us is very simple
©LycianRealty 2023. All rights reserved
Contact
Akarca Mahallesi Adnan Menderes Bulvarı No: 205/C 1-2-3 Fethiye/Muğla

[email protected]

+90 533 581 0548

+90 252 606 05 05