Hi Lycian!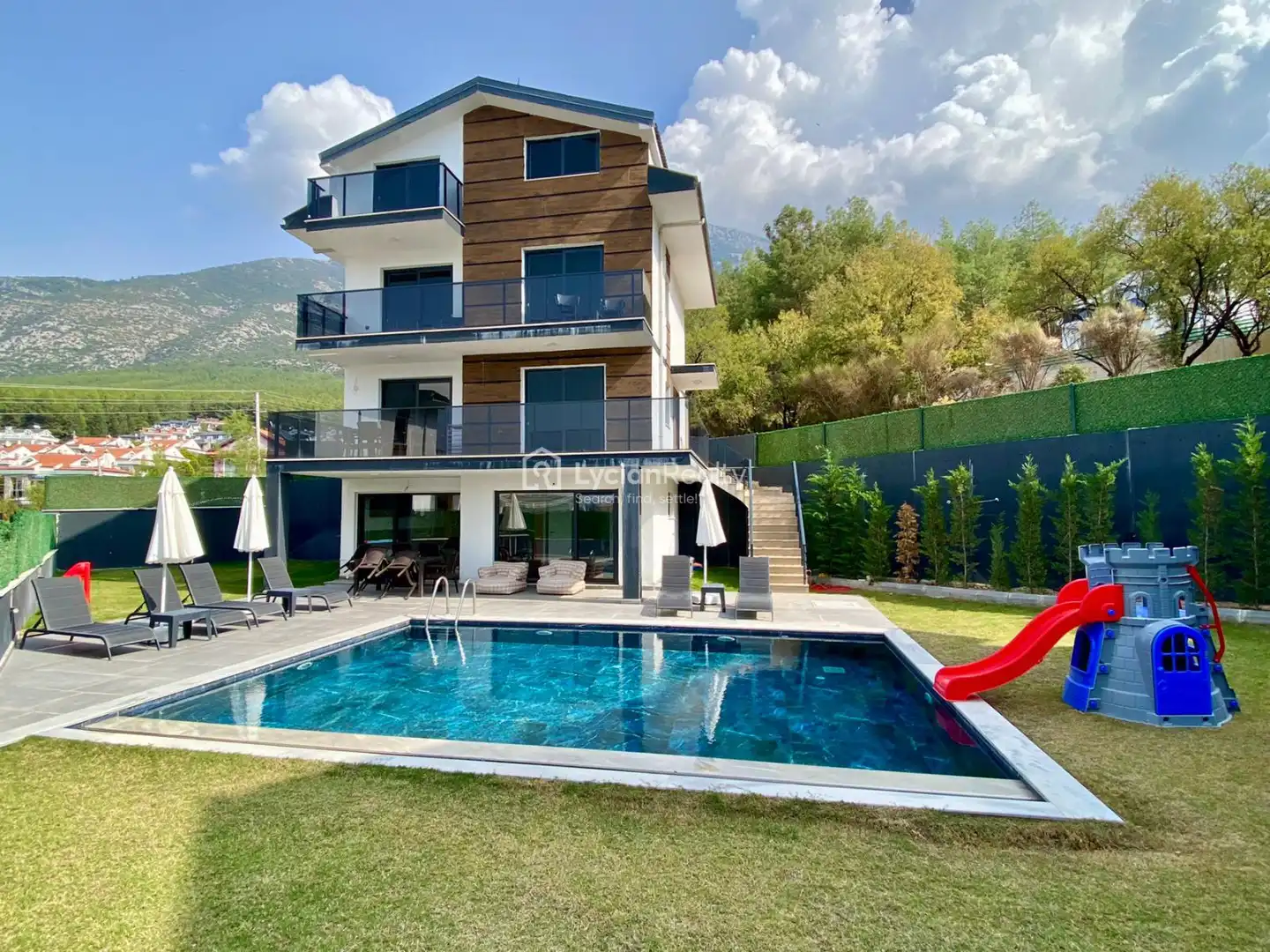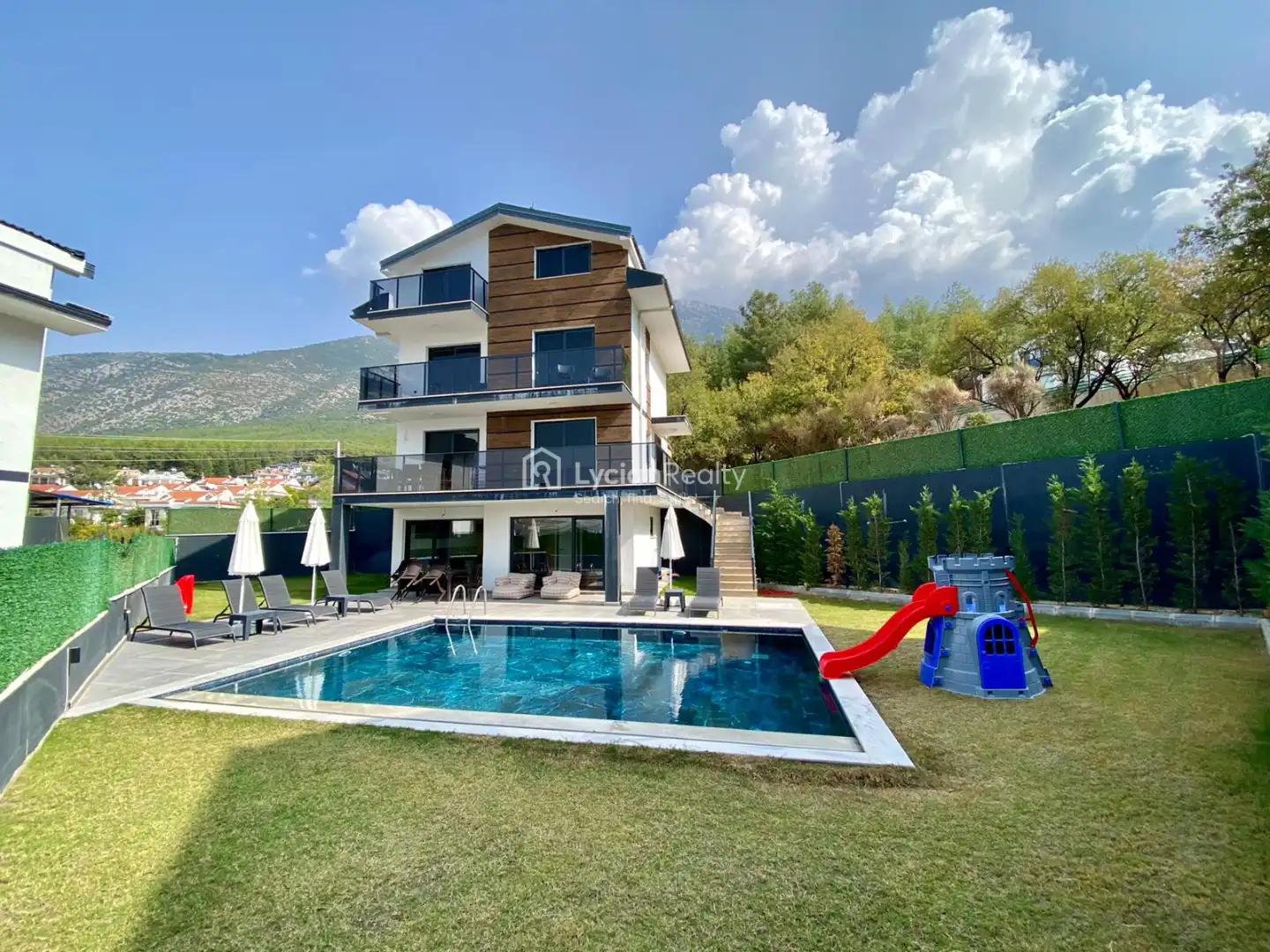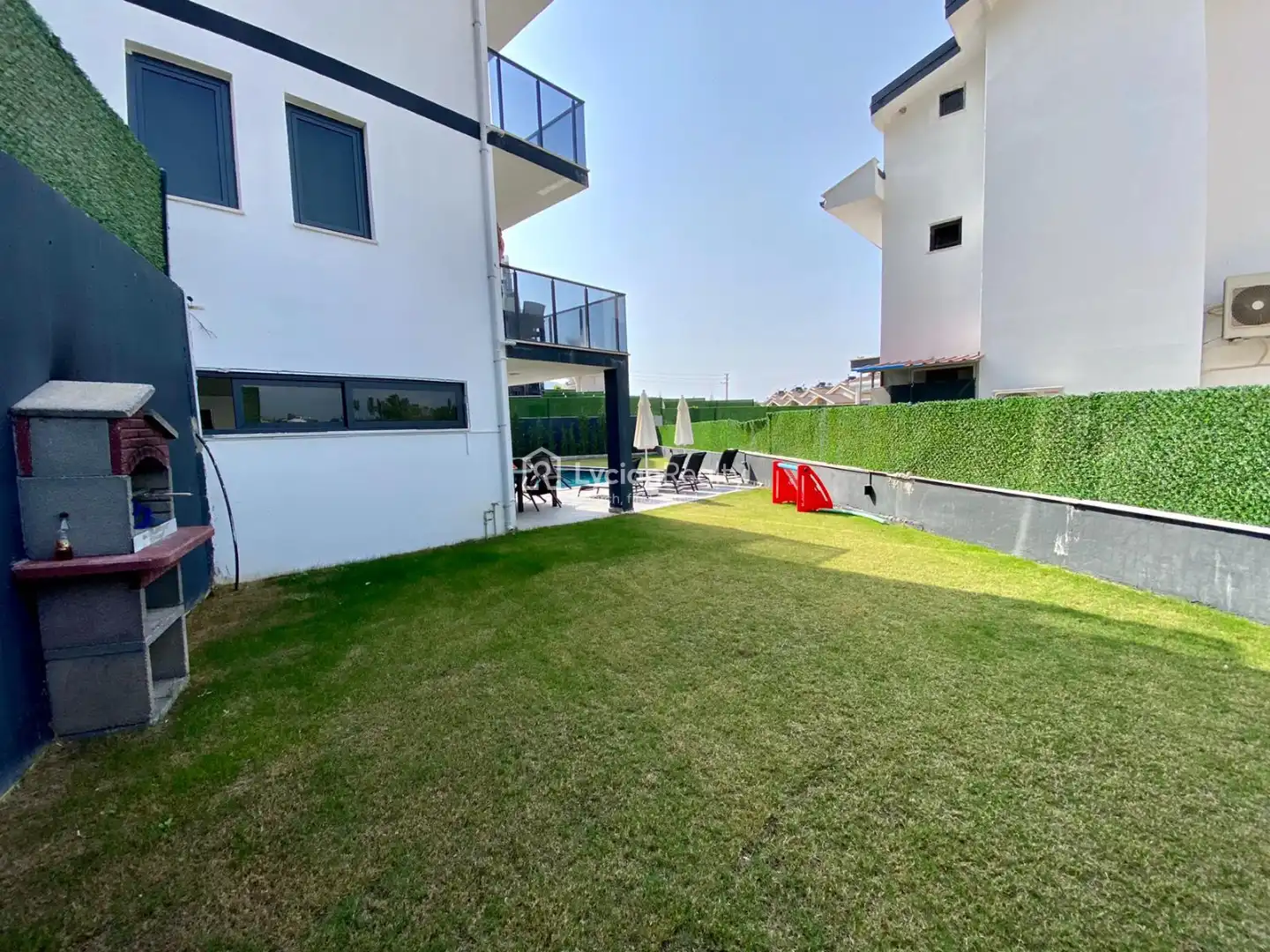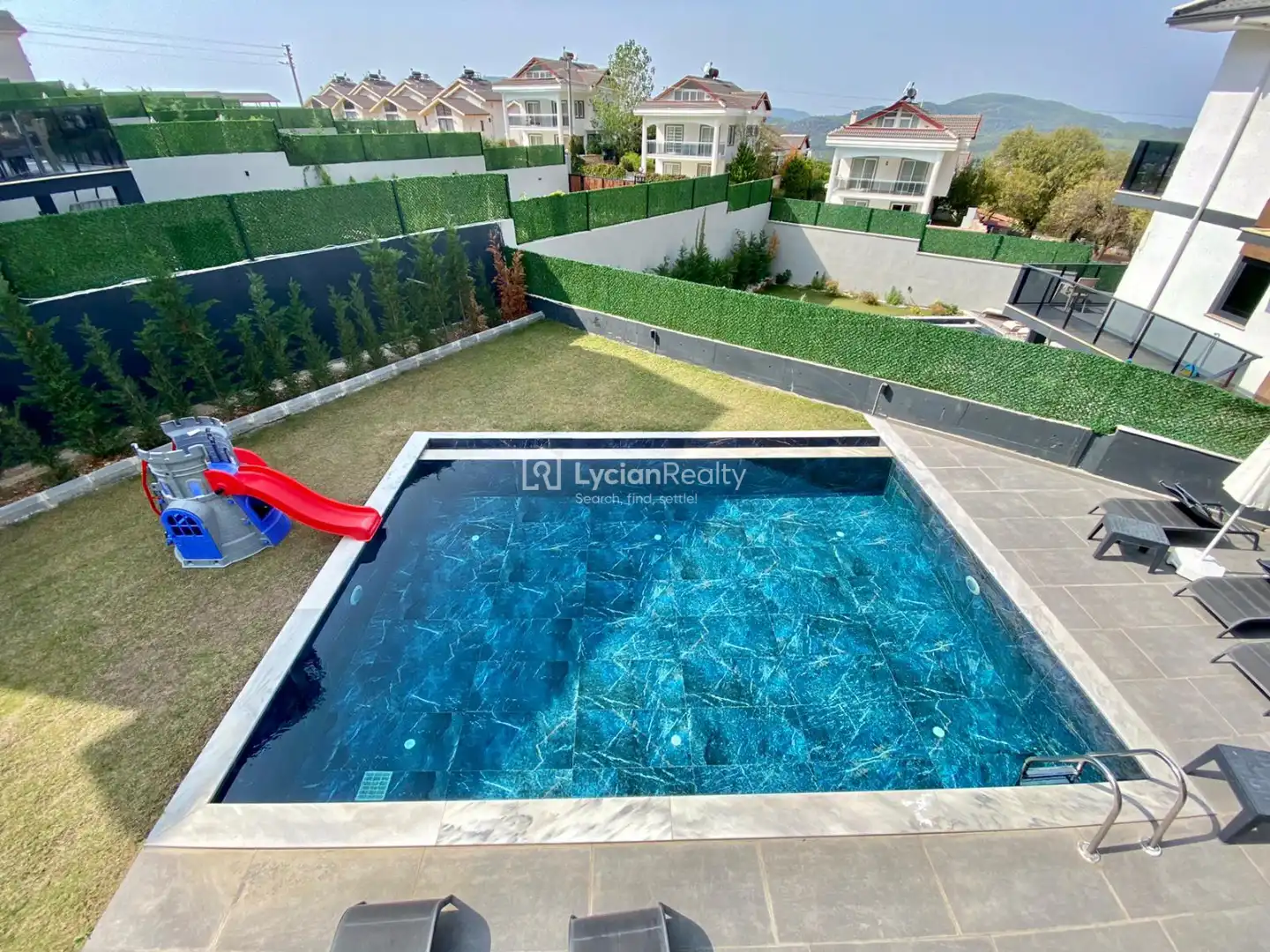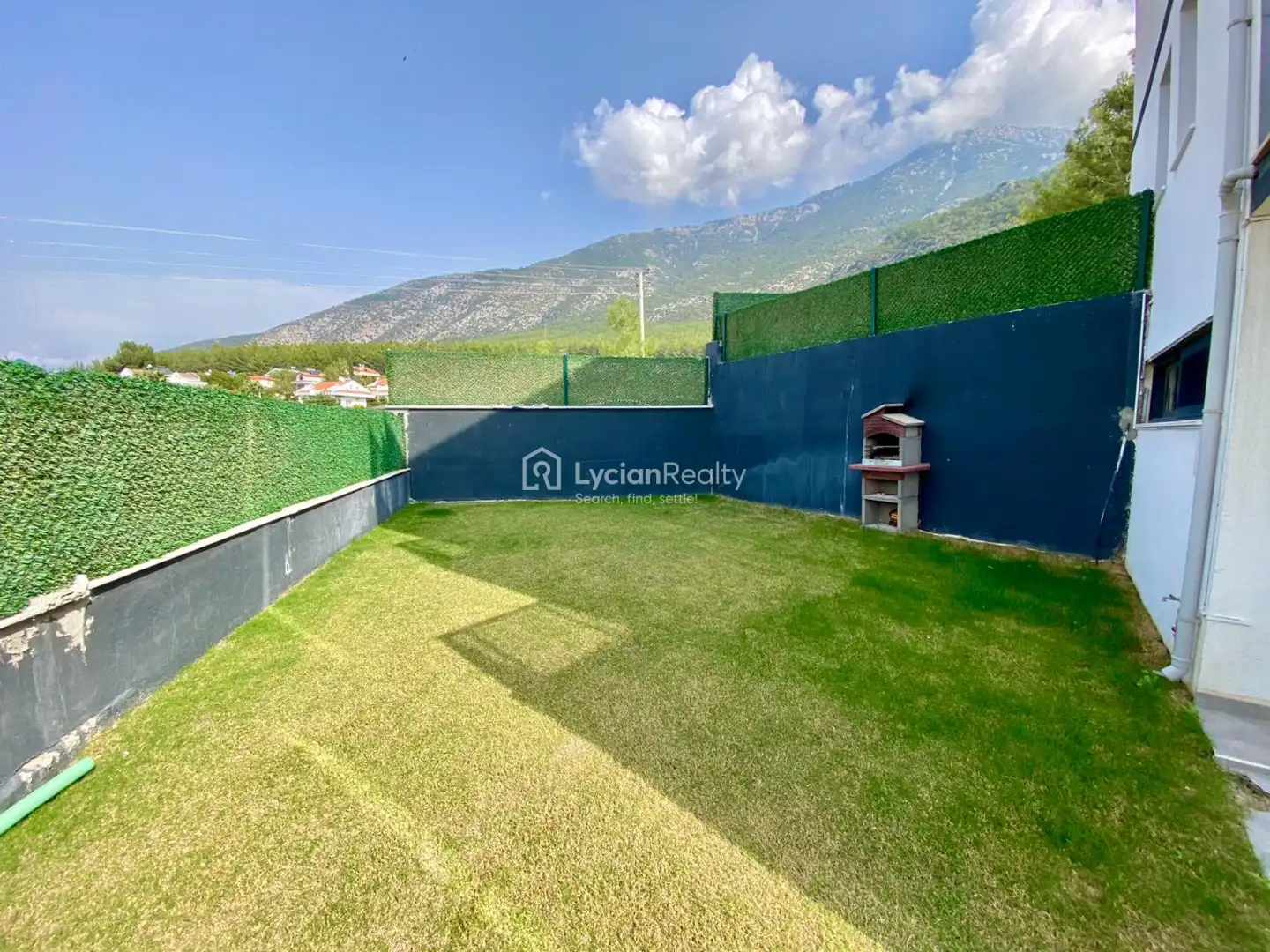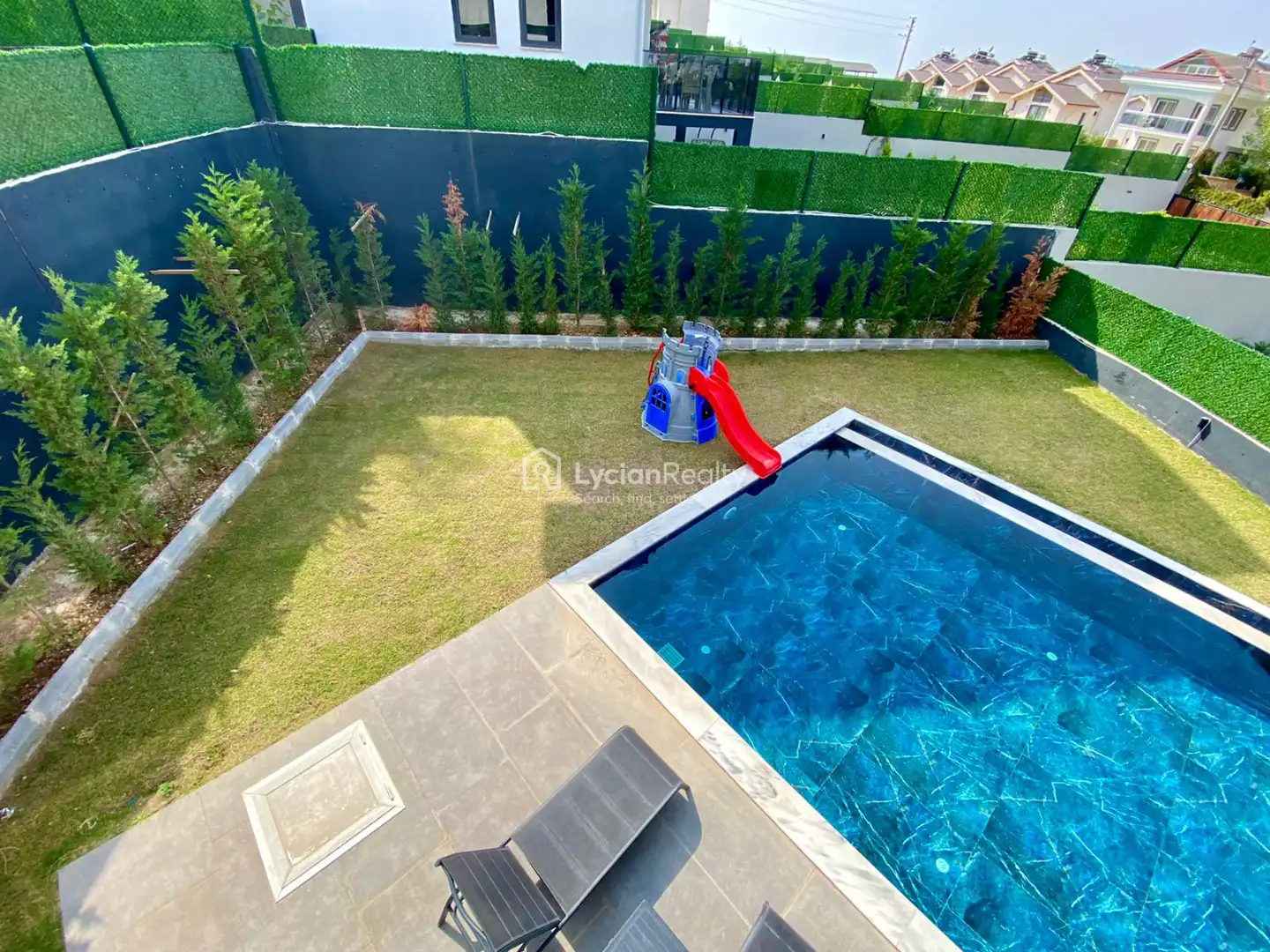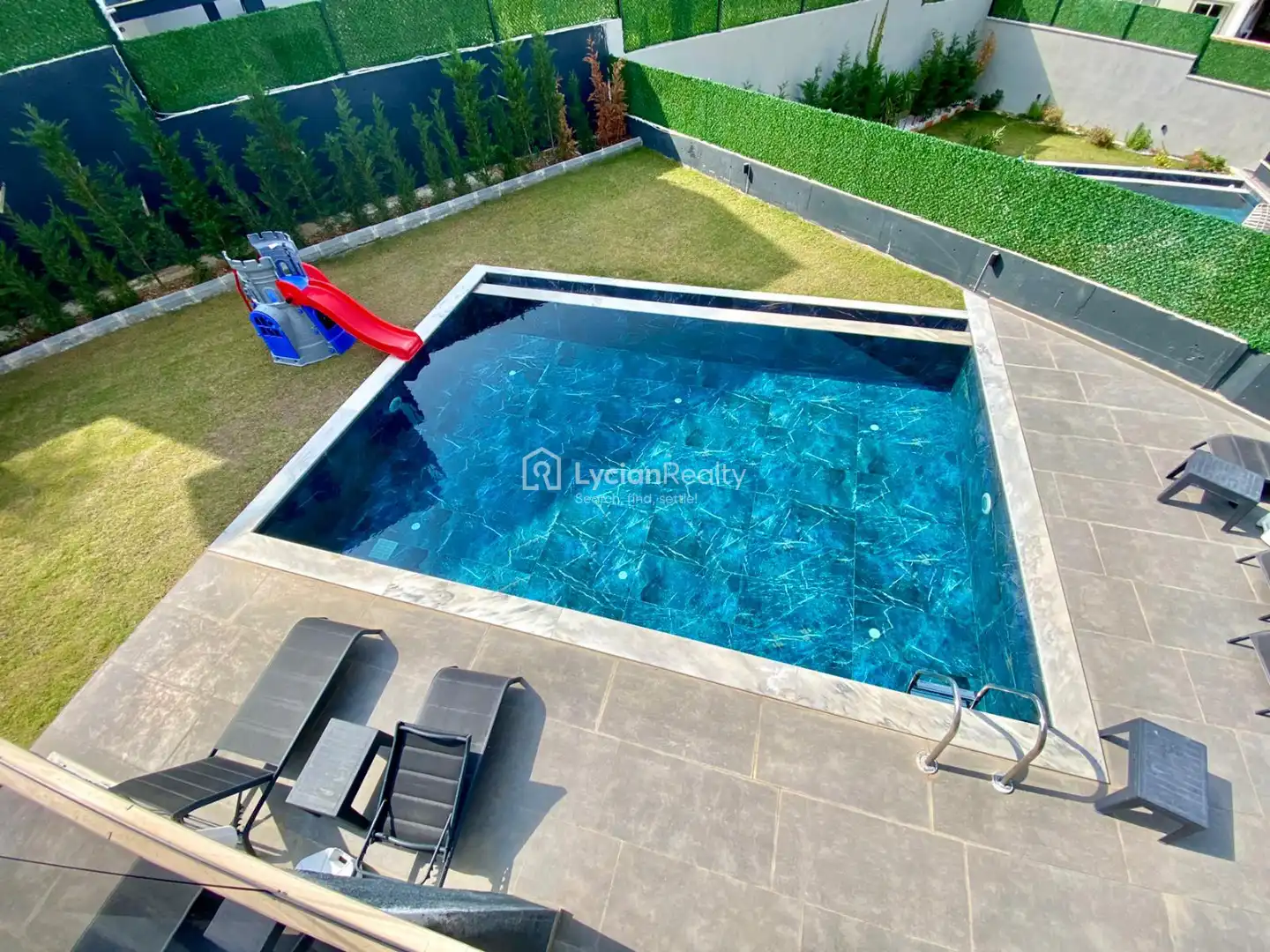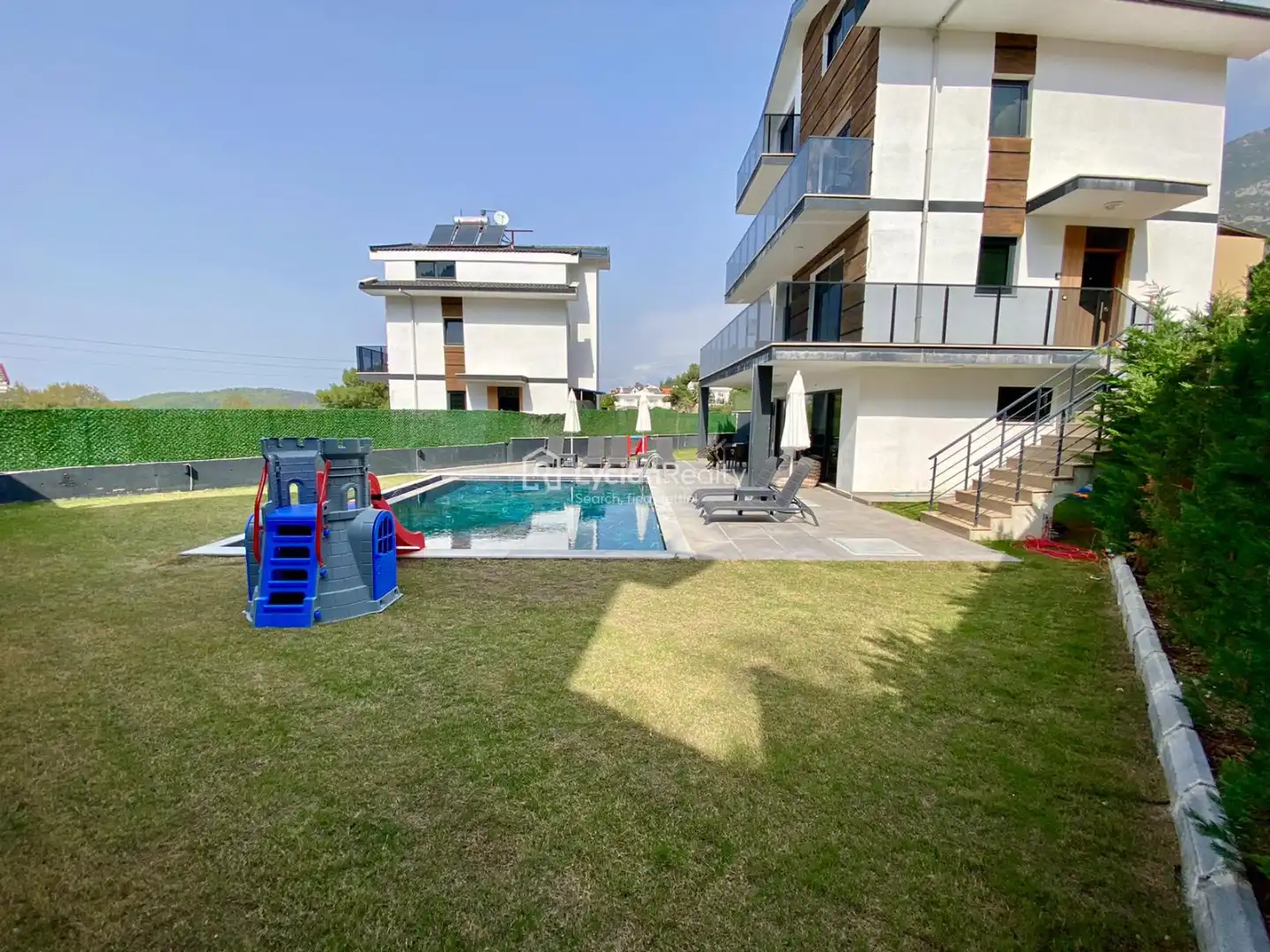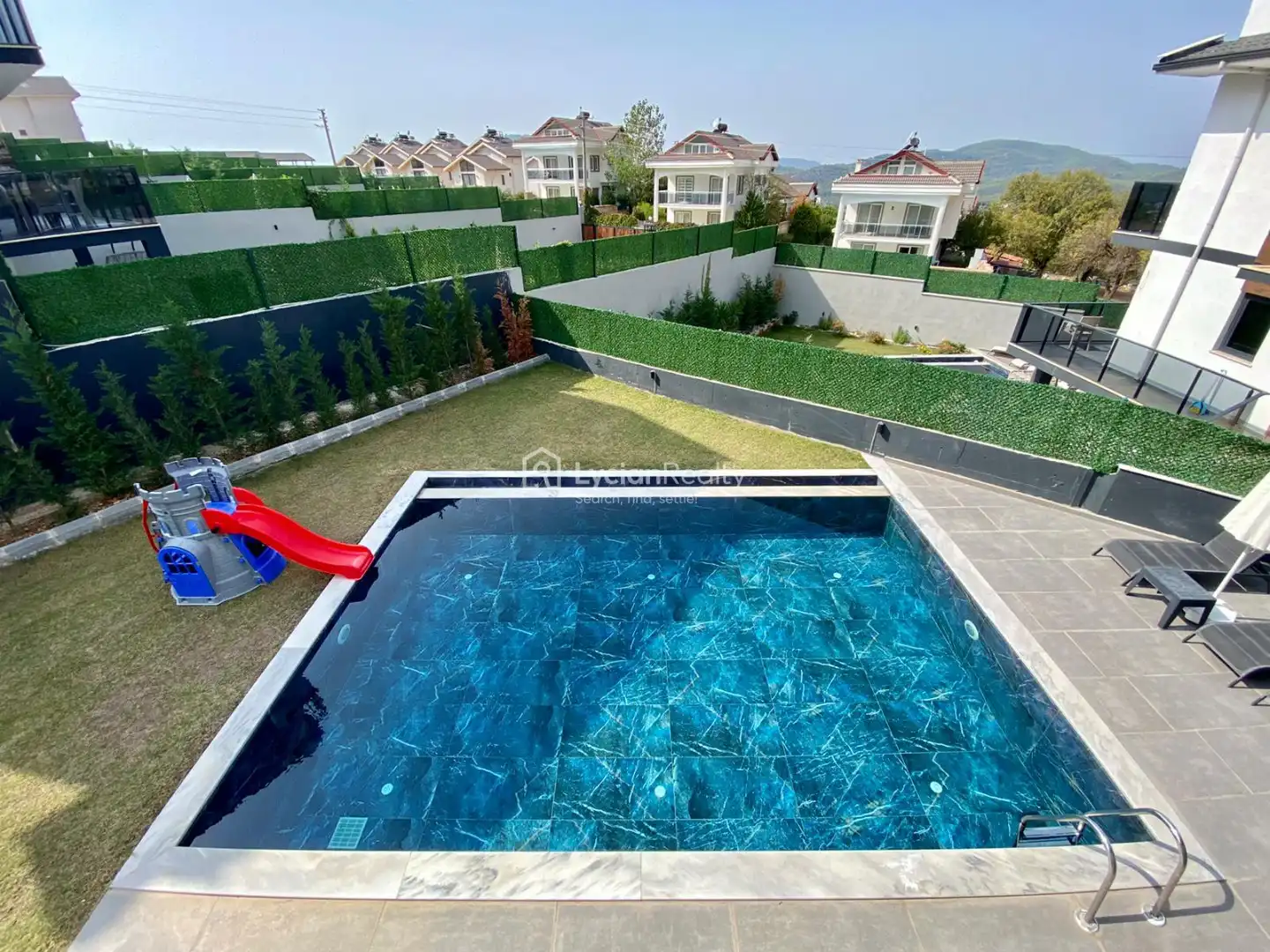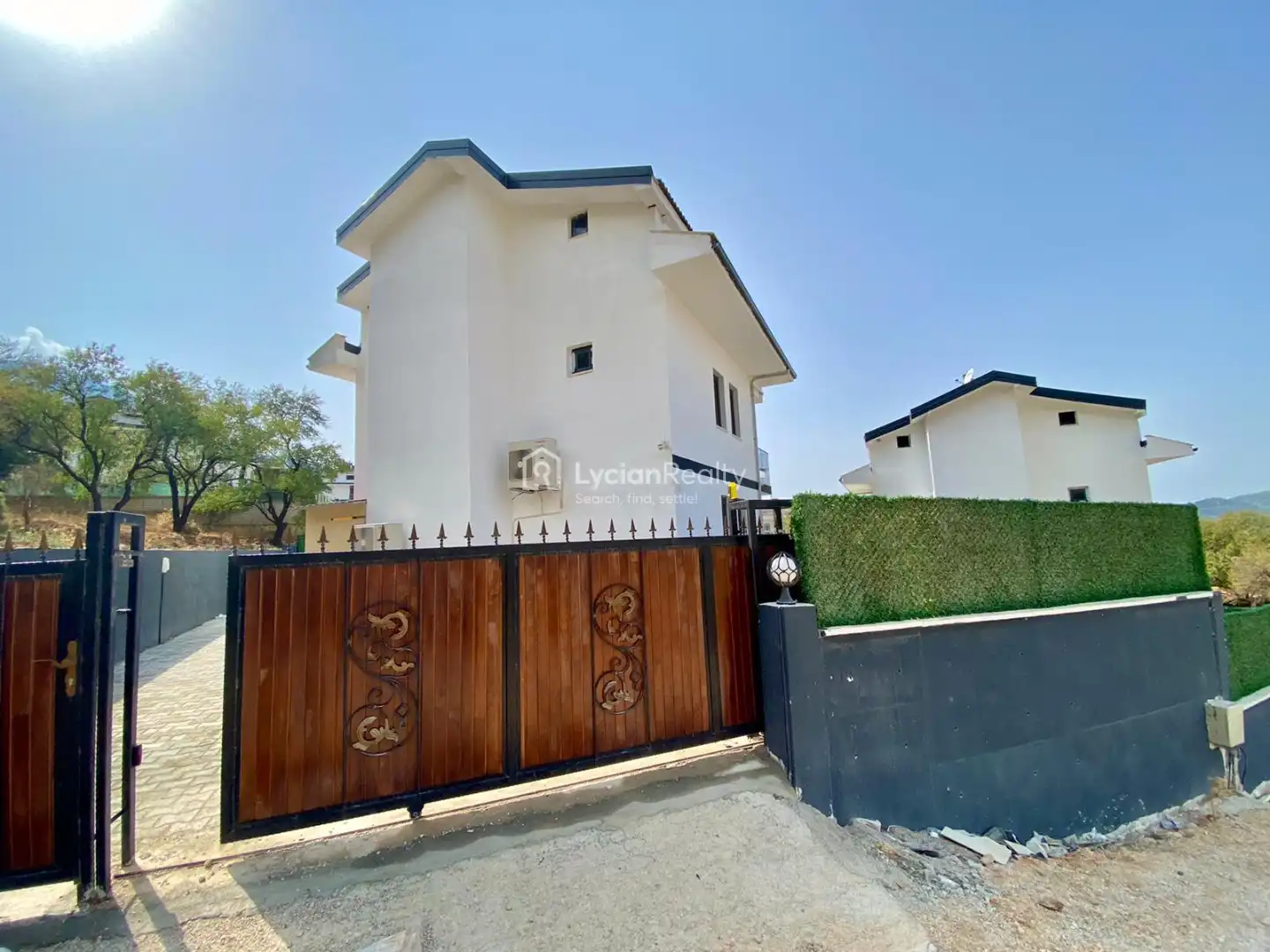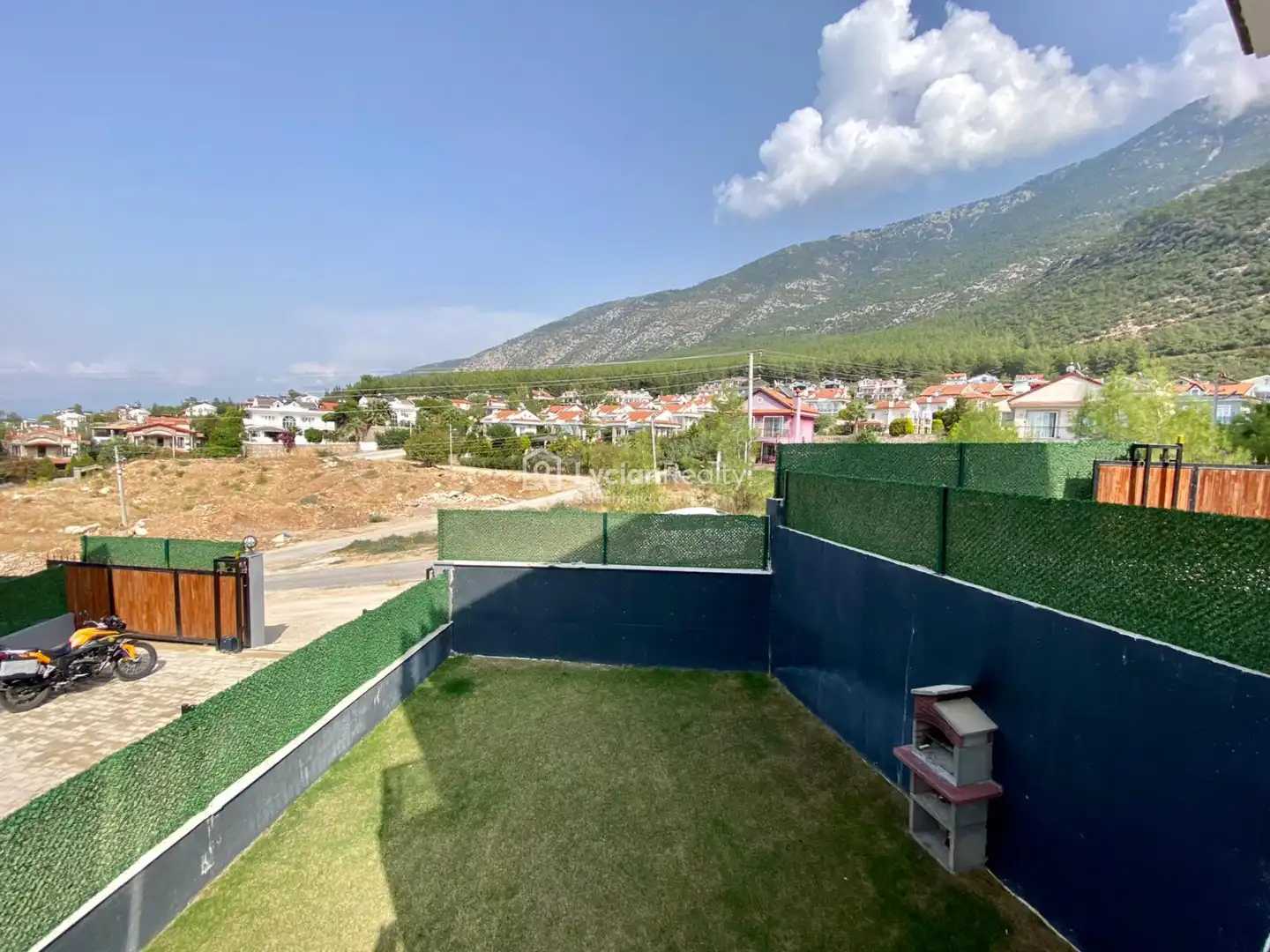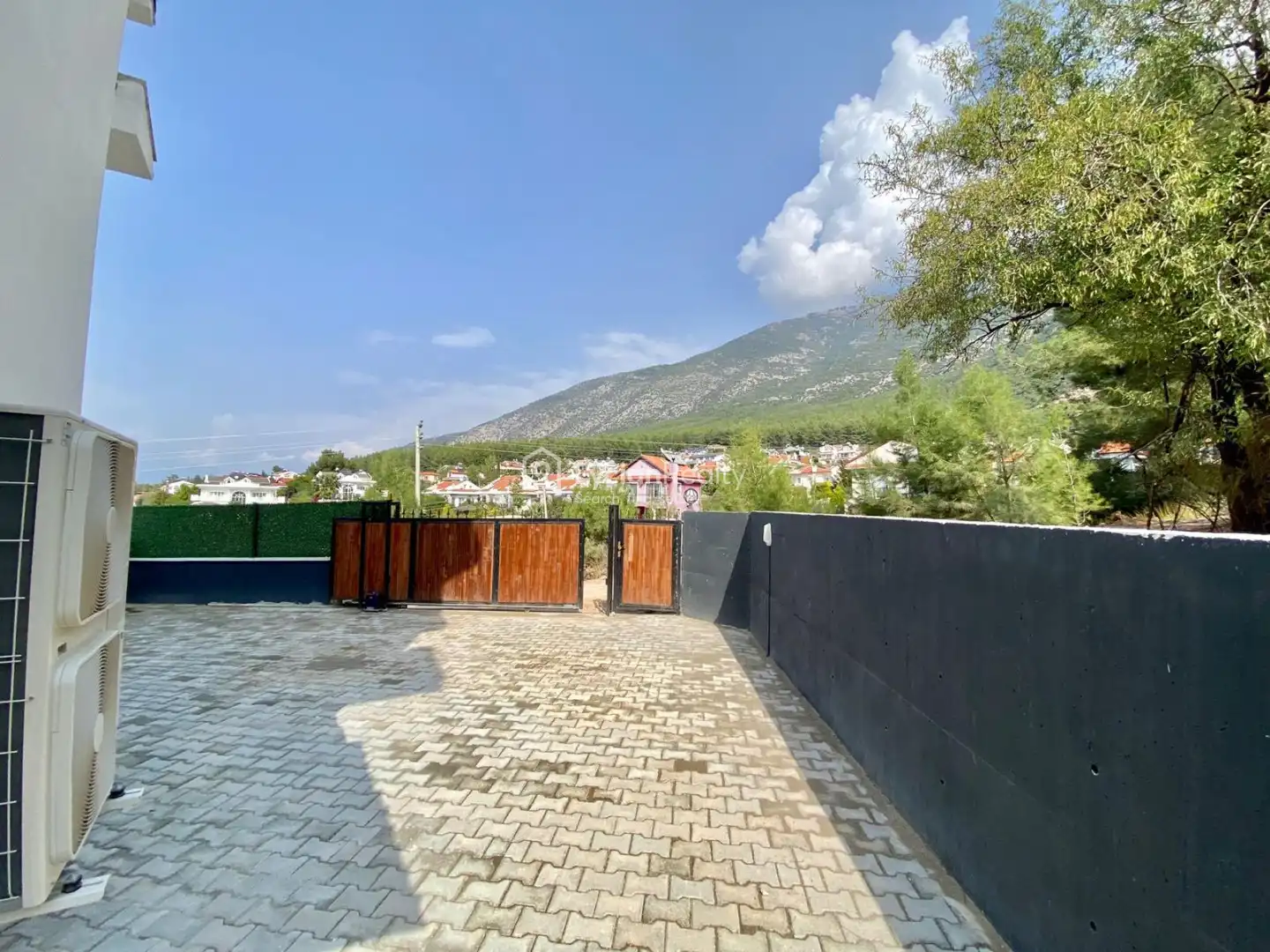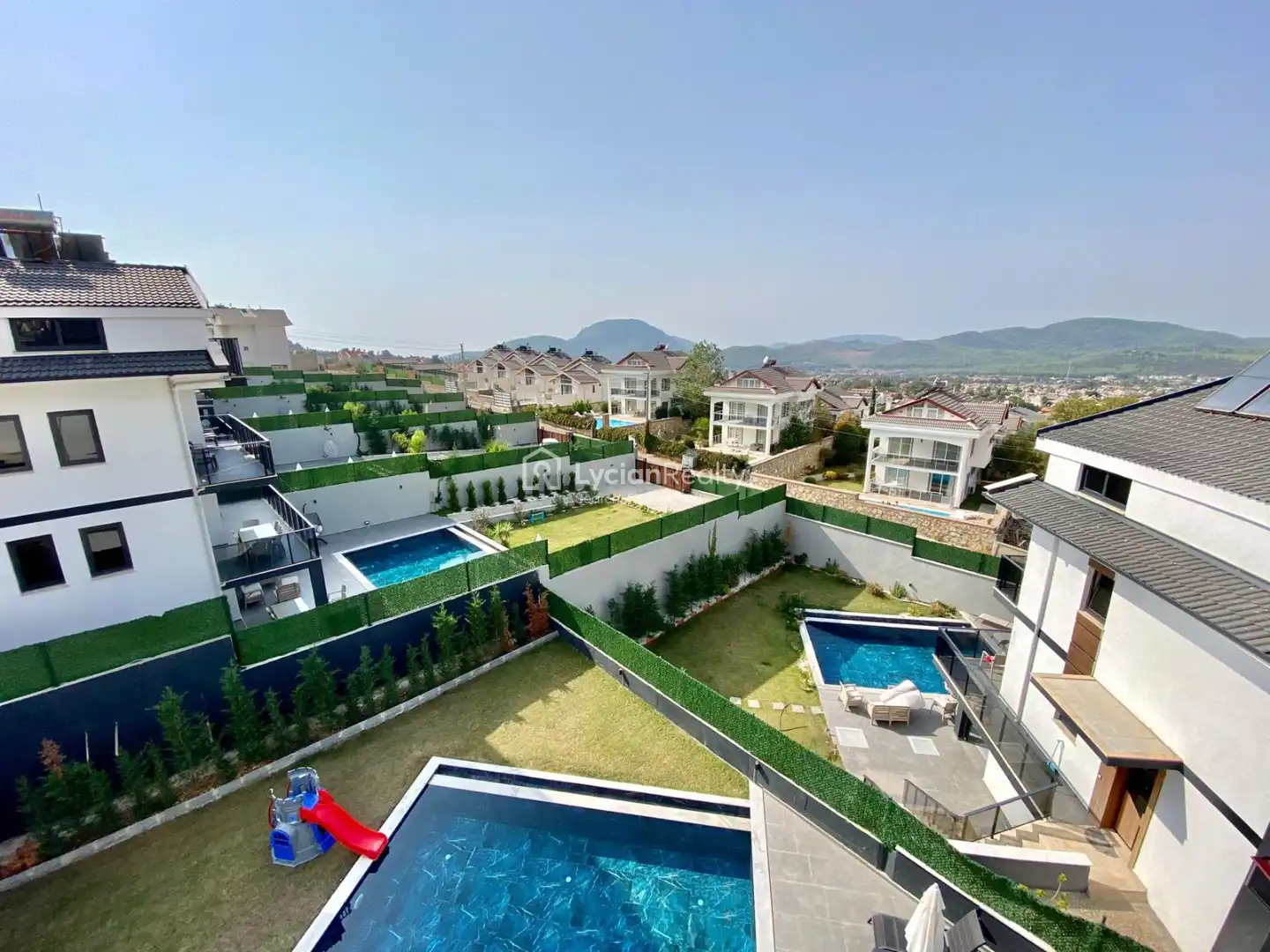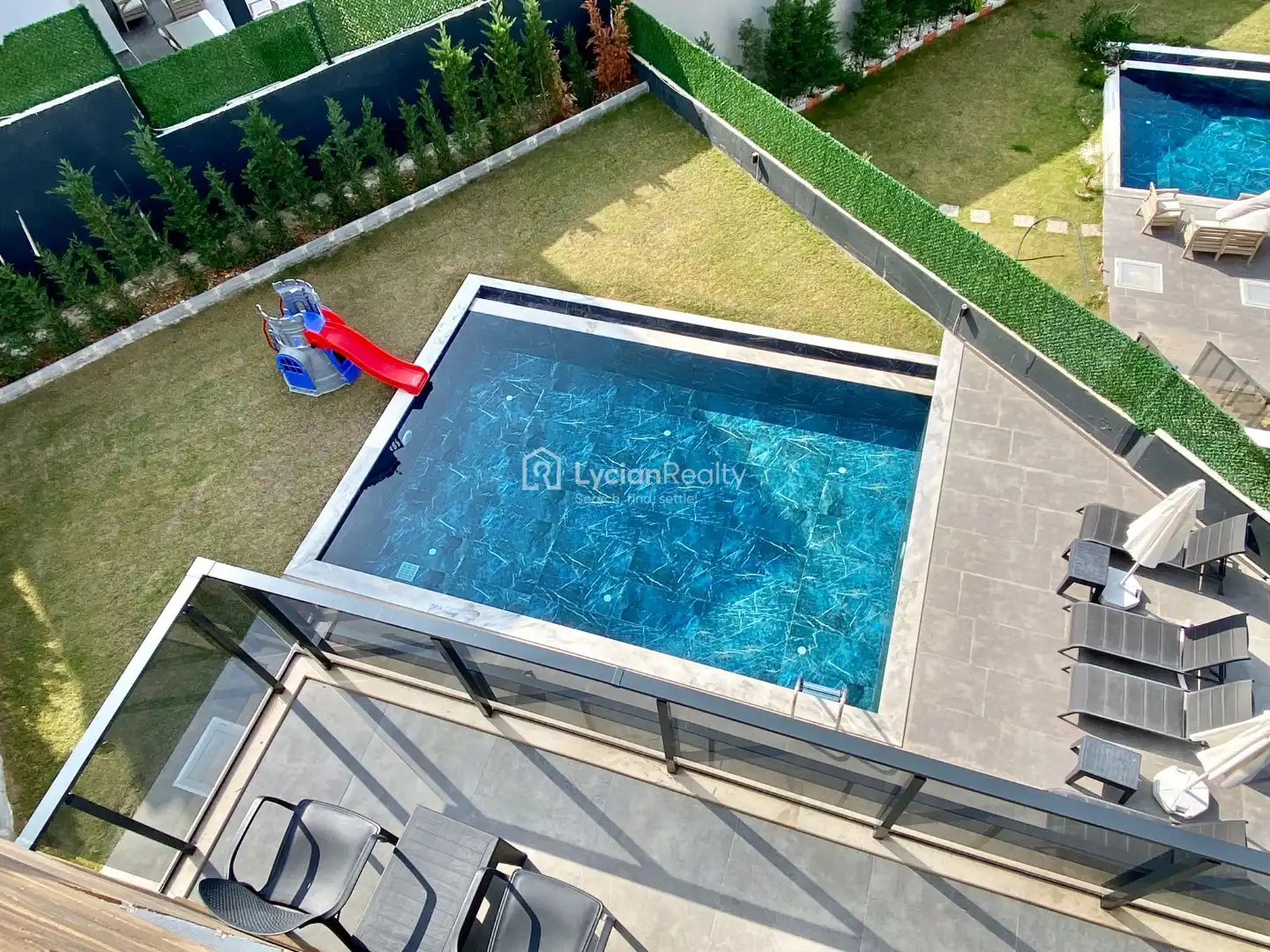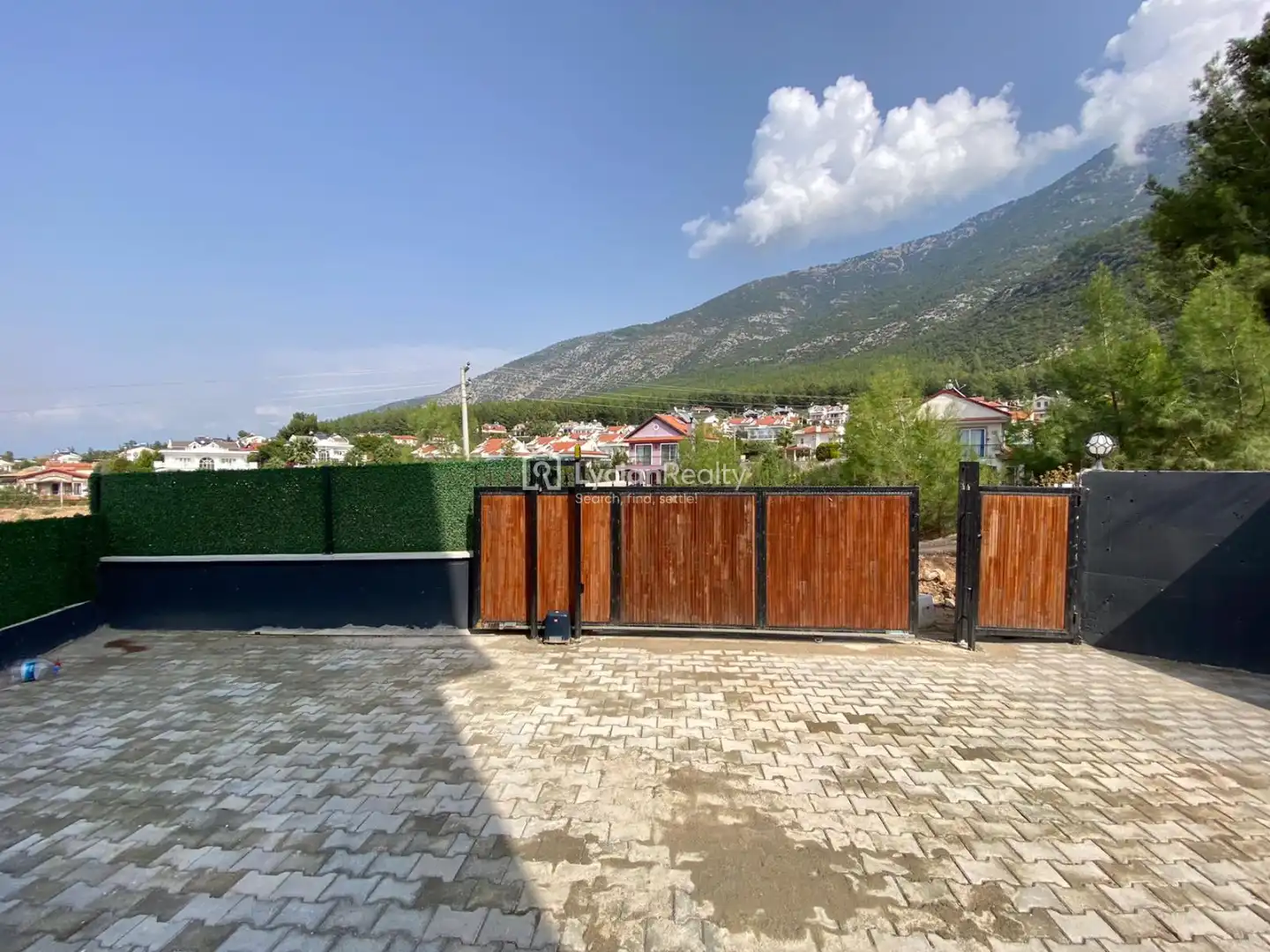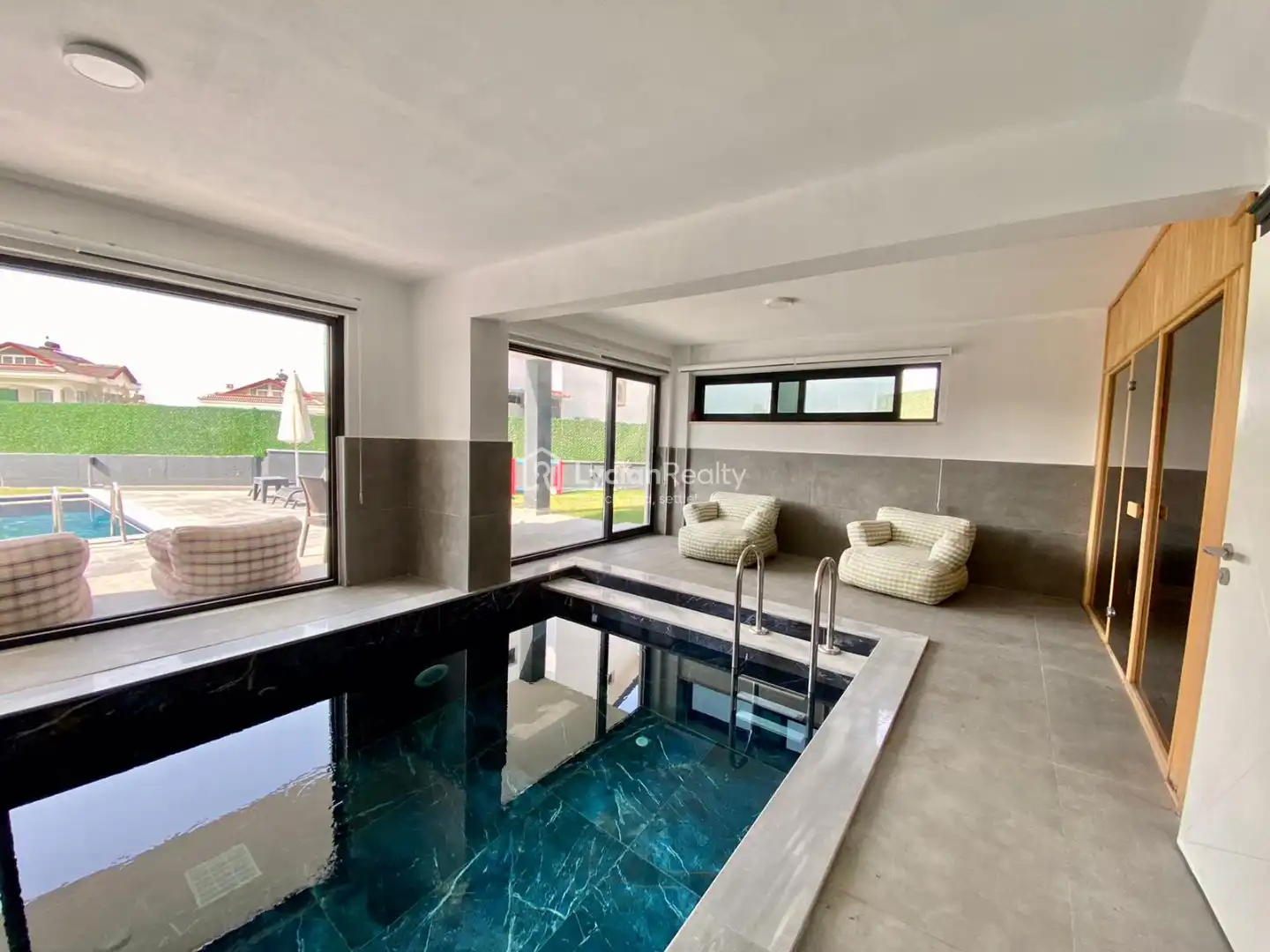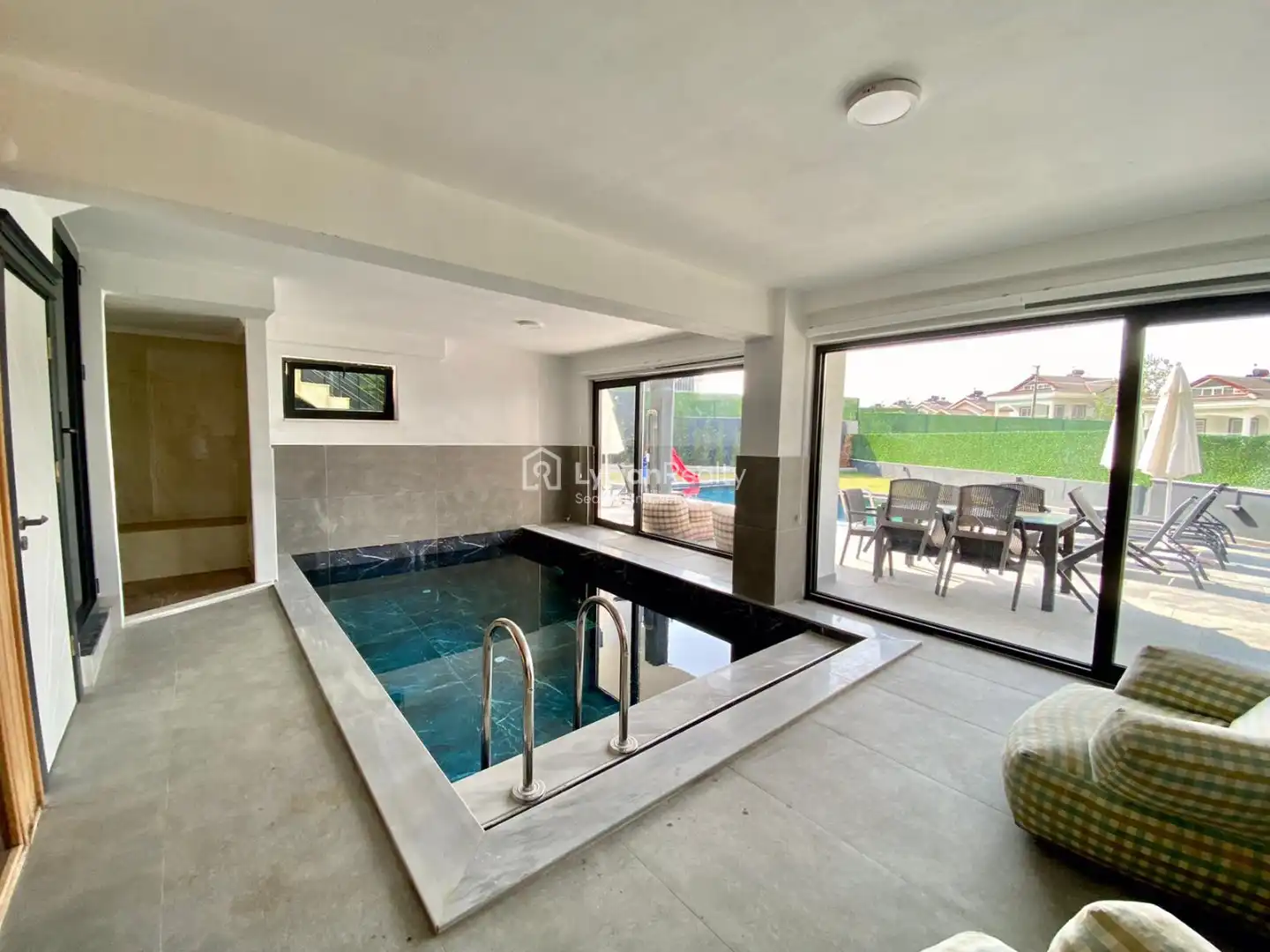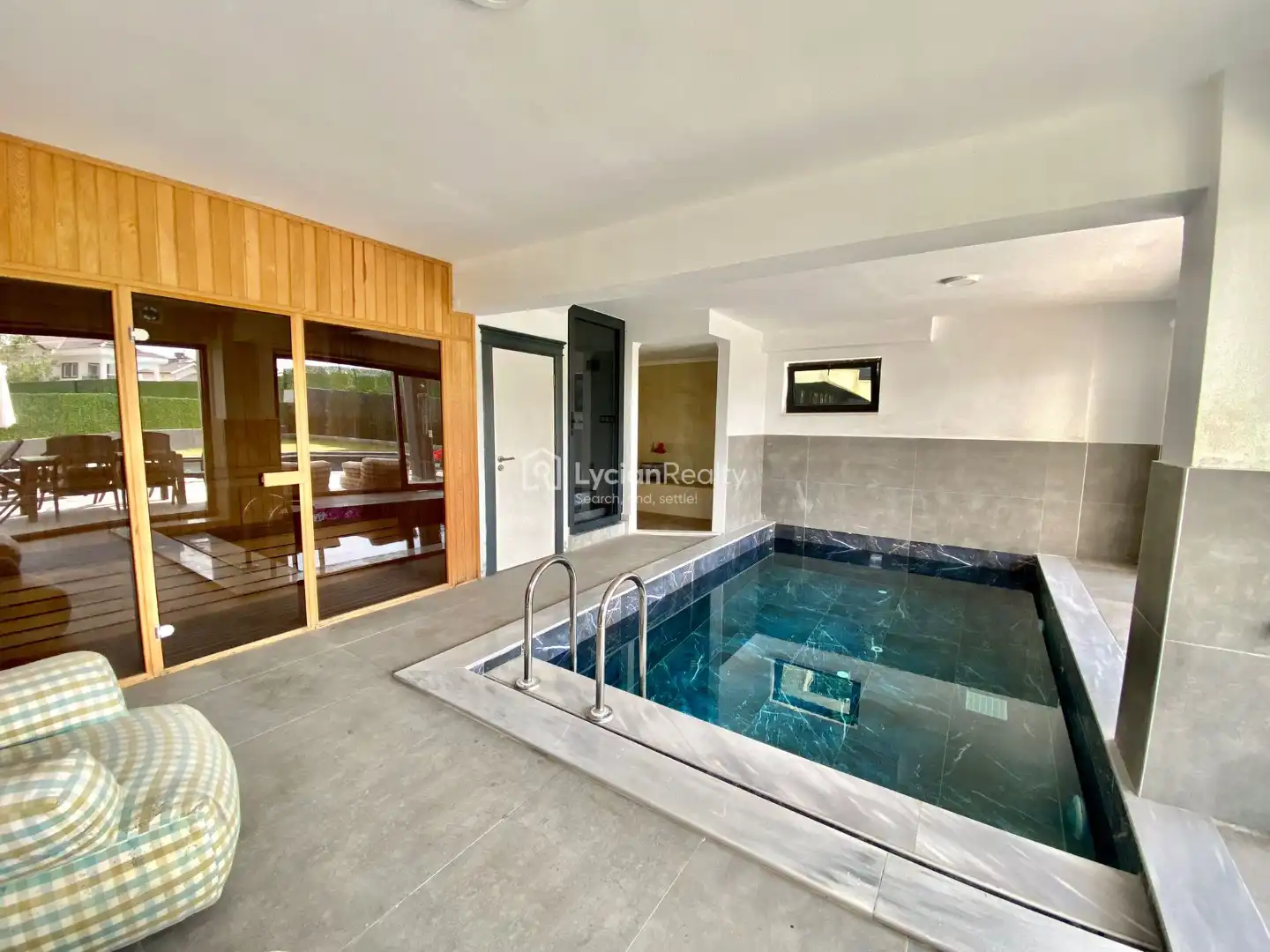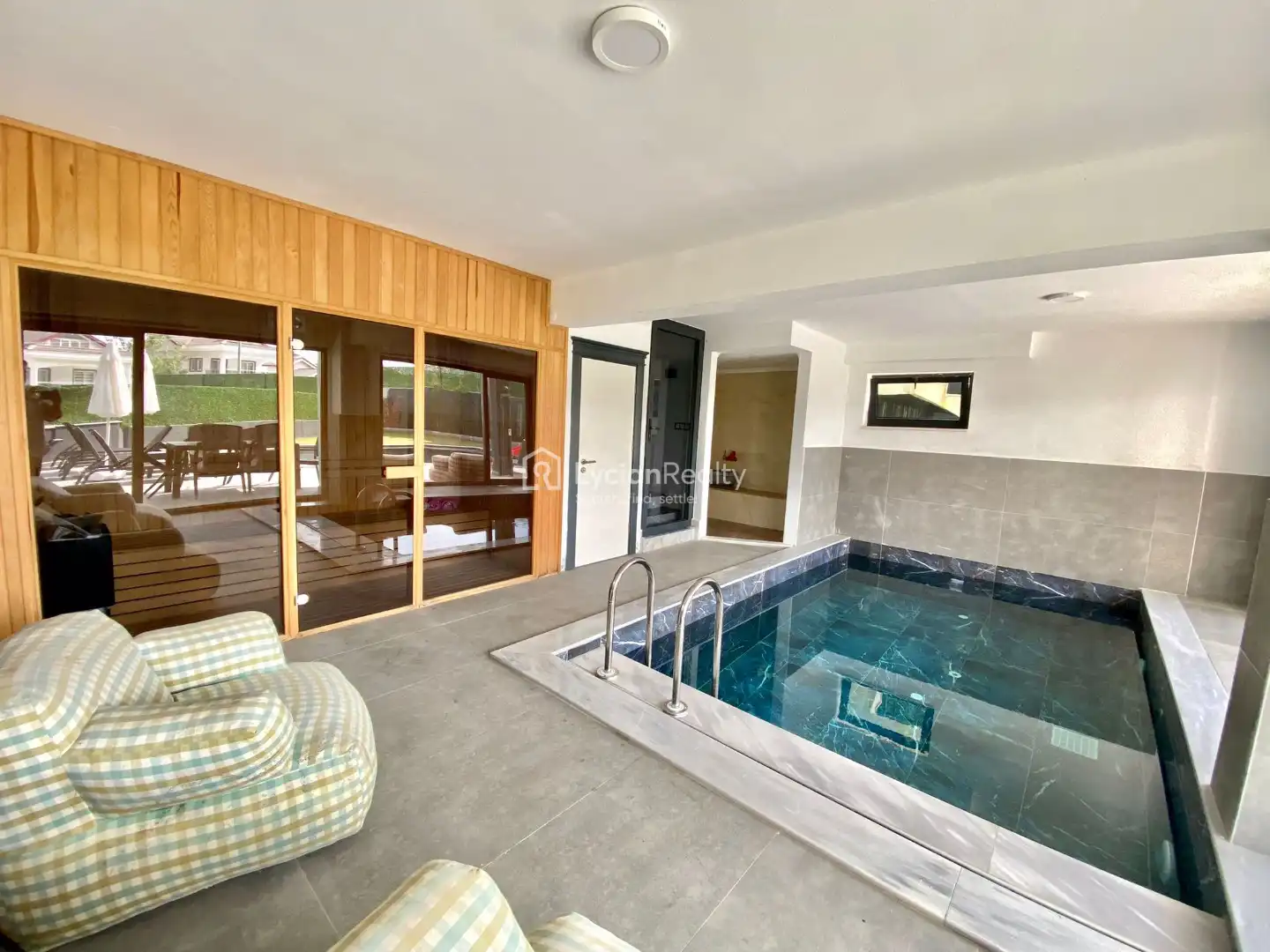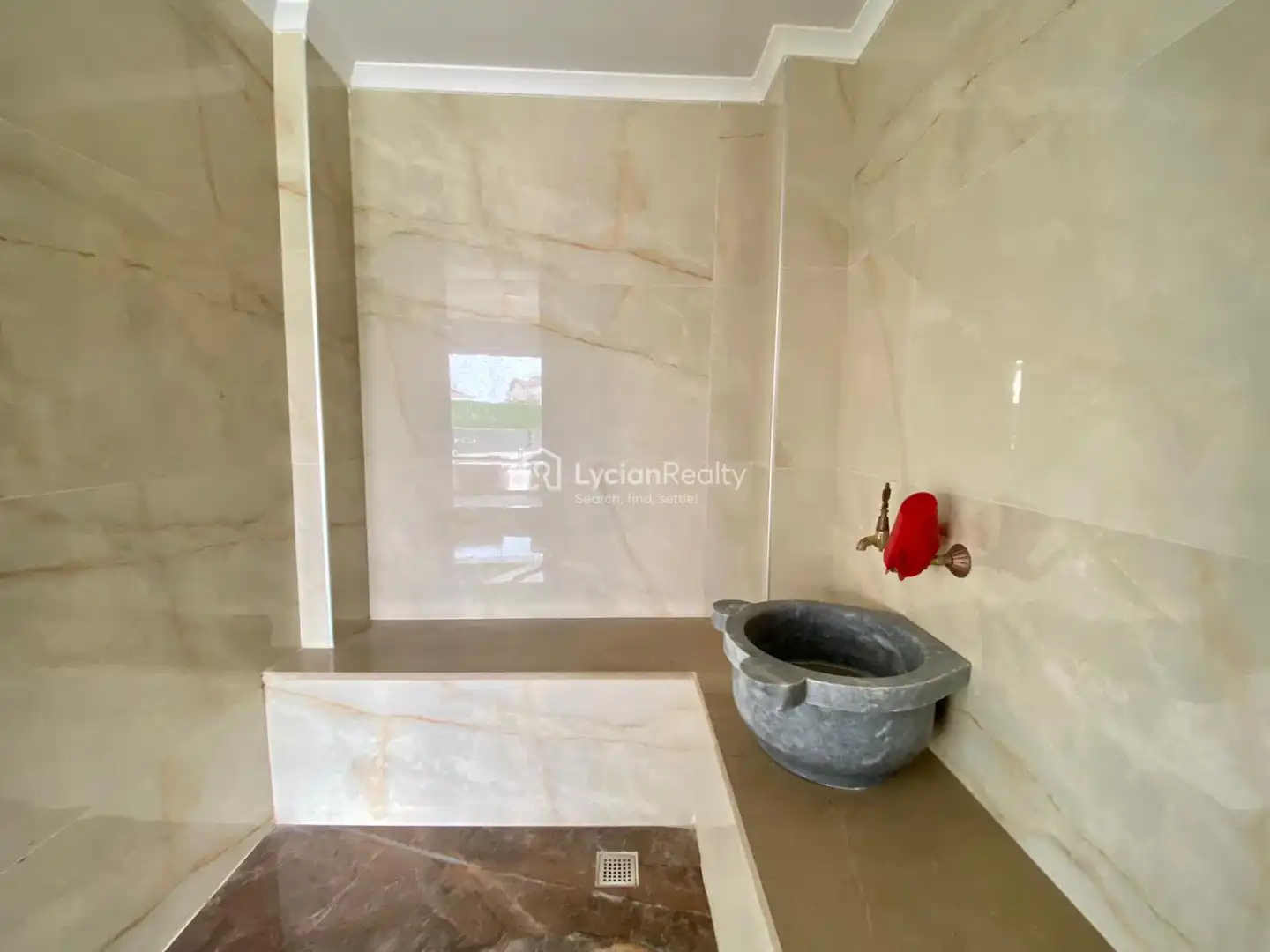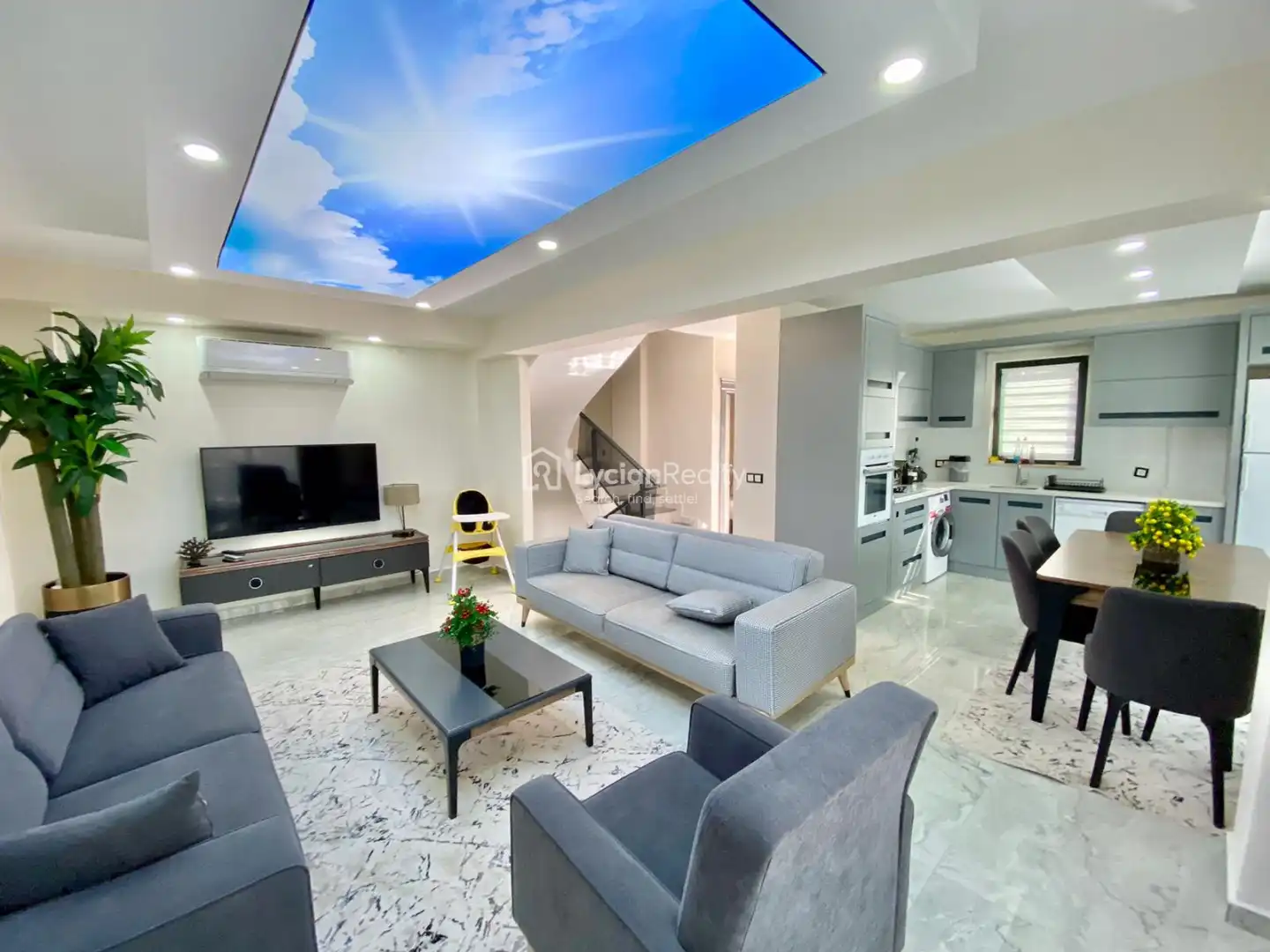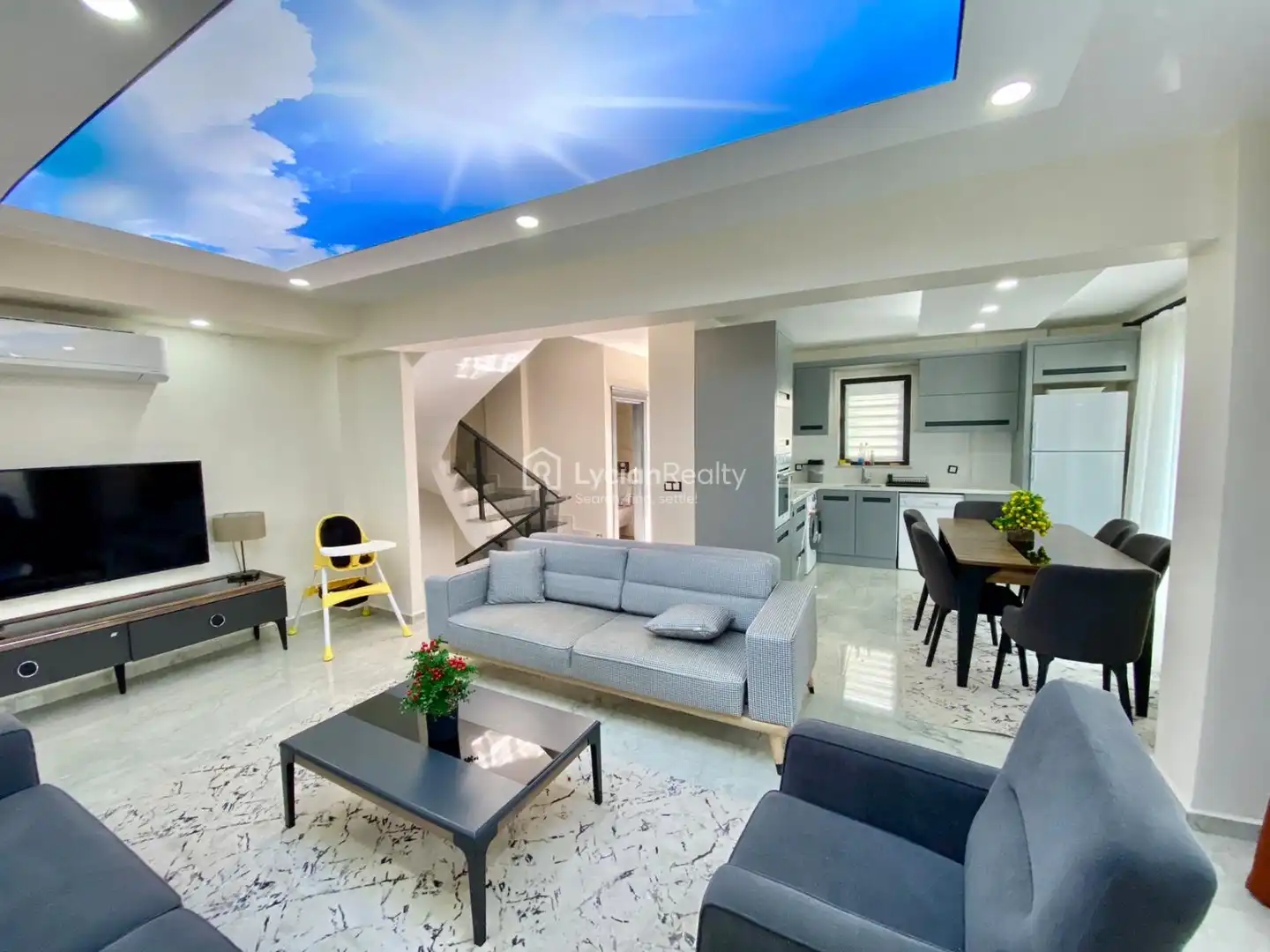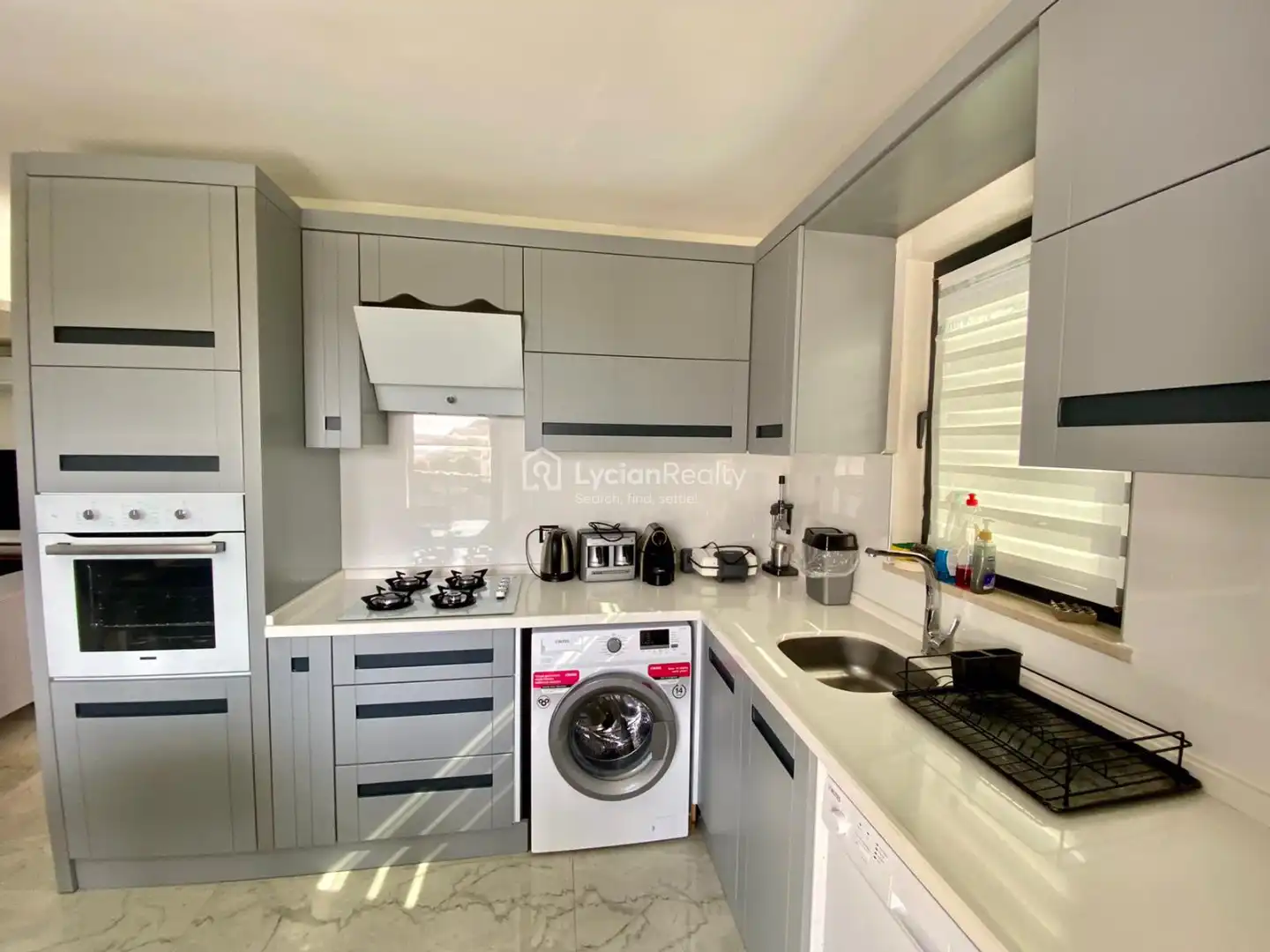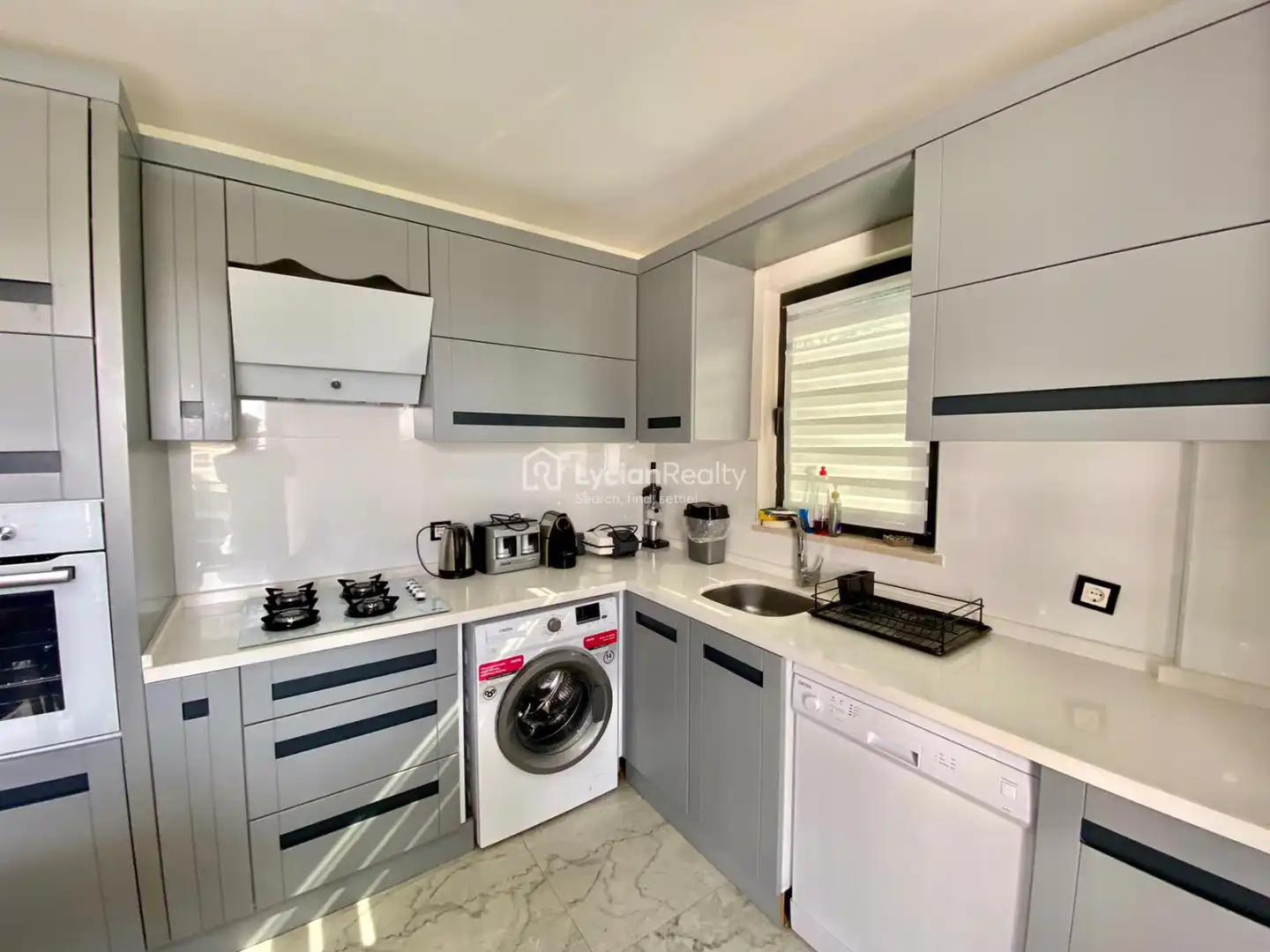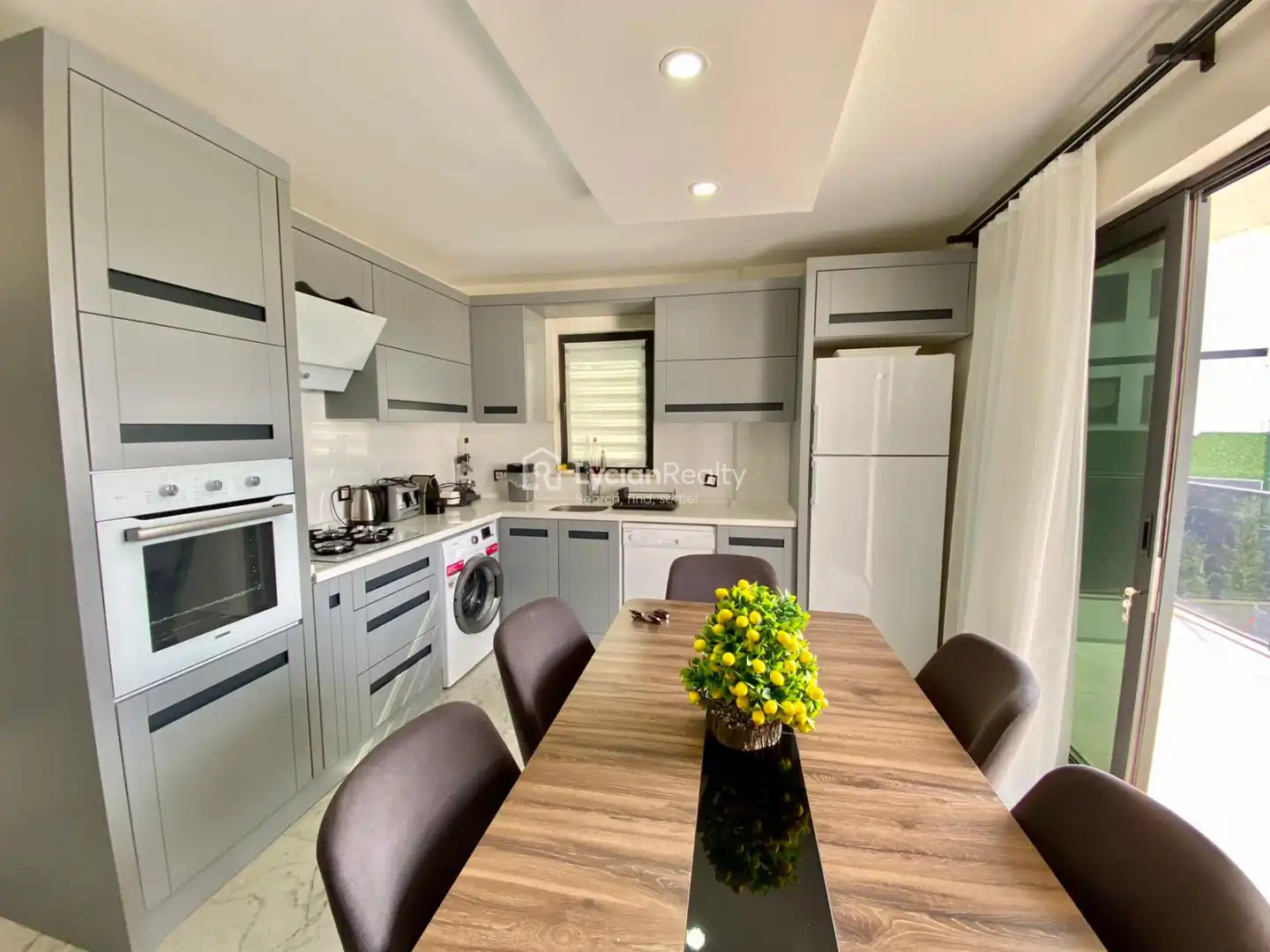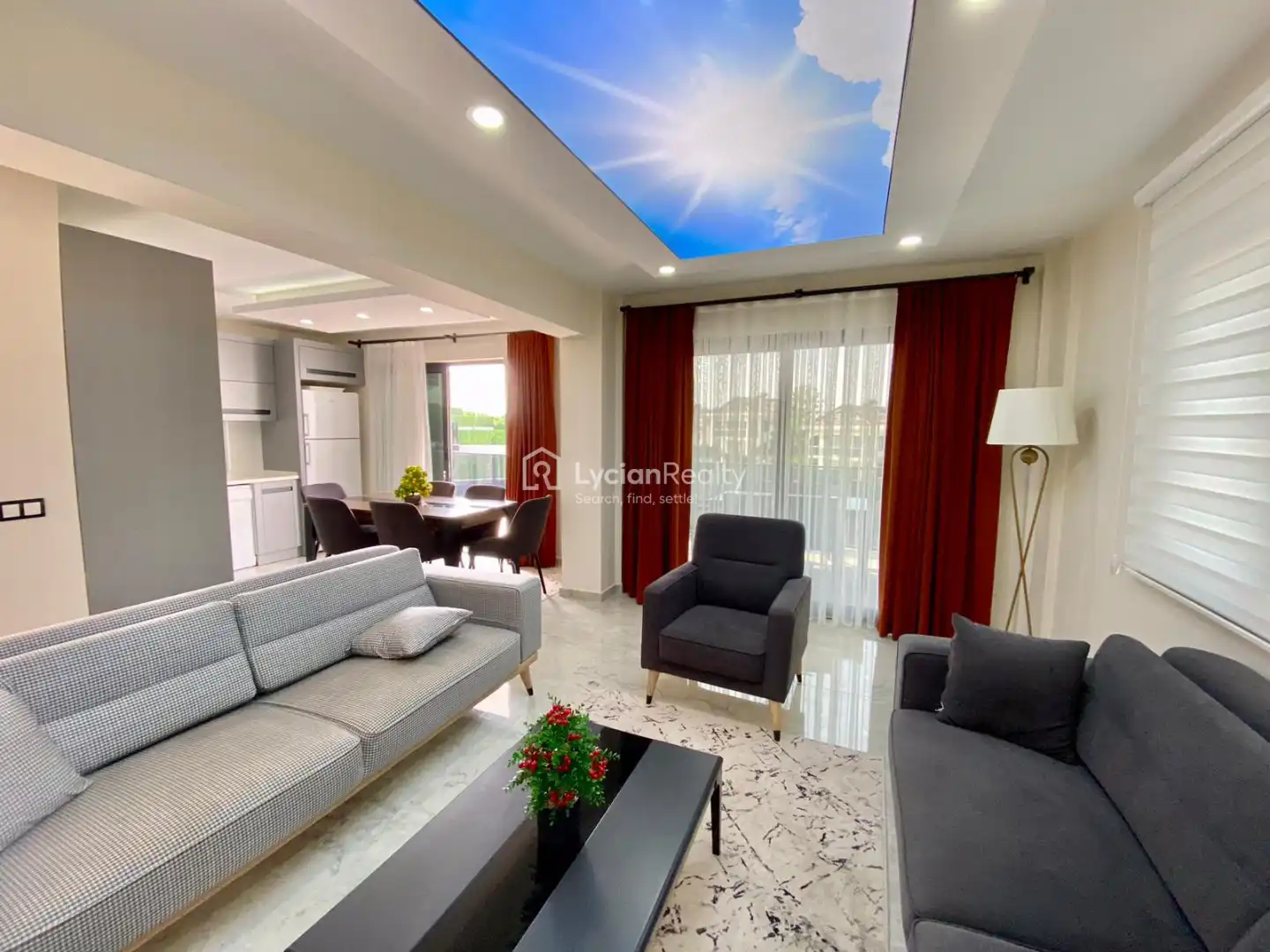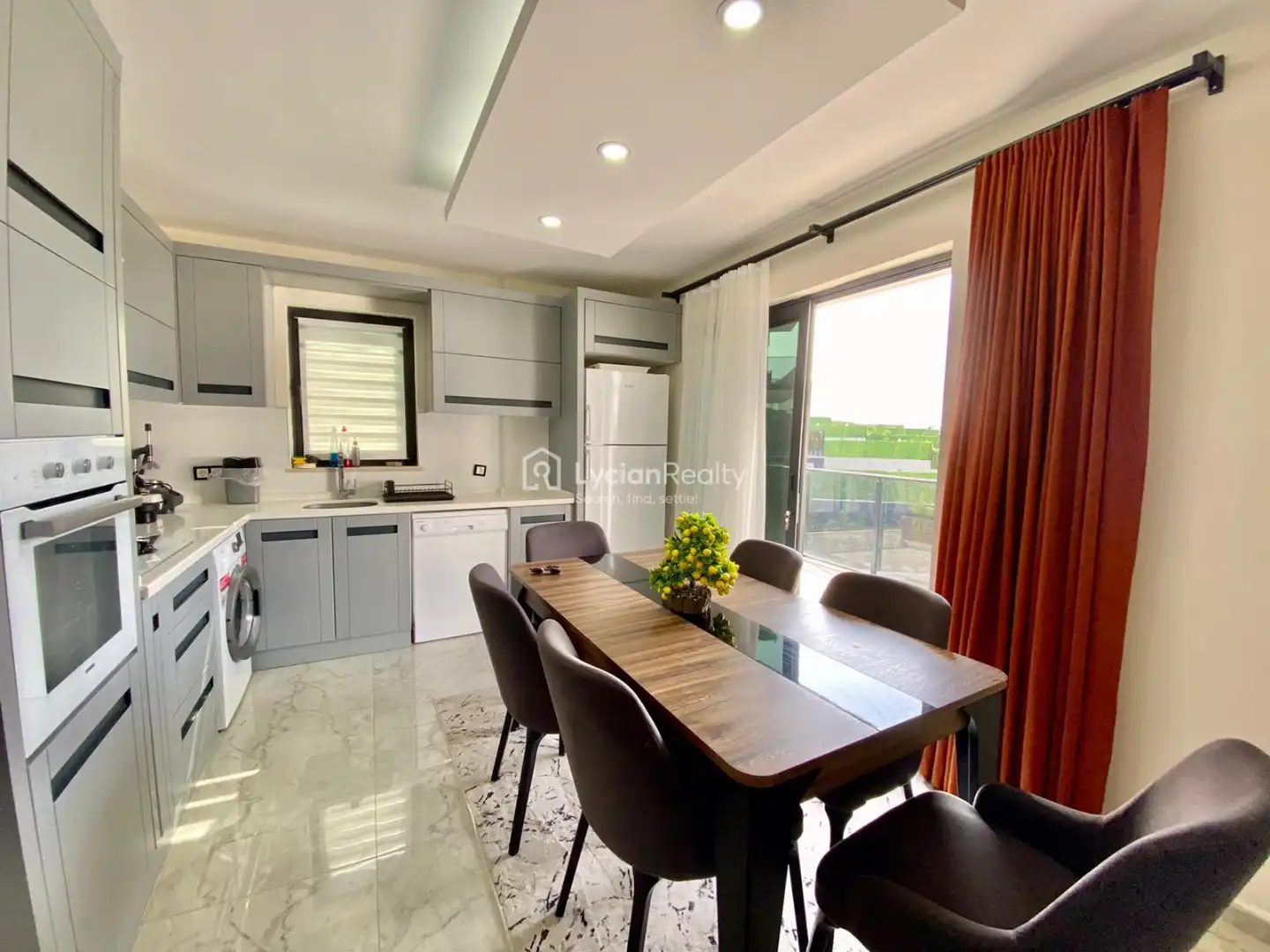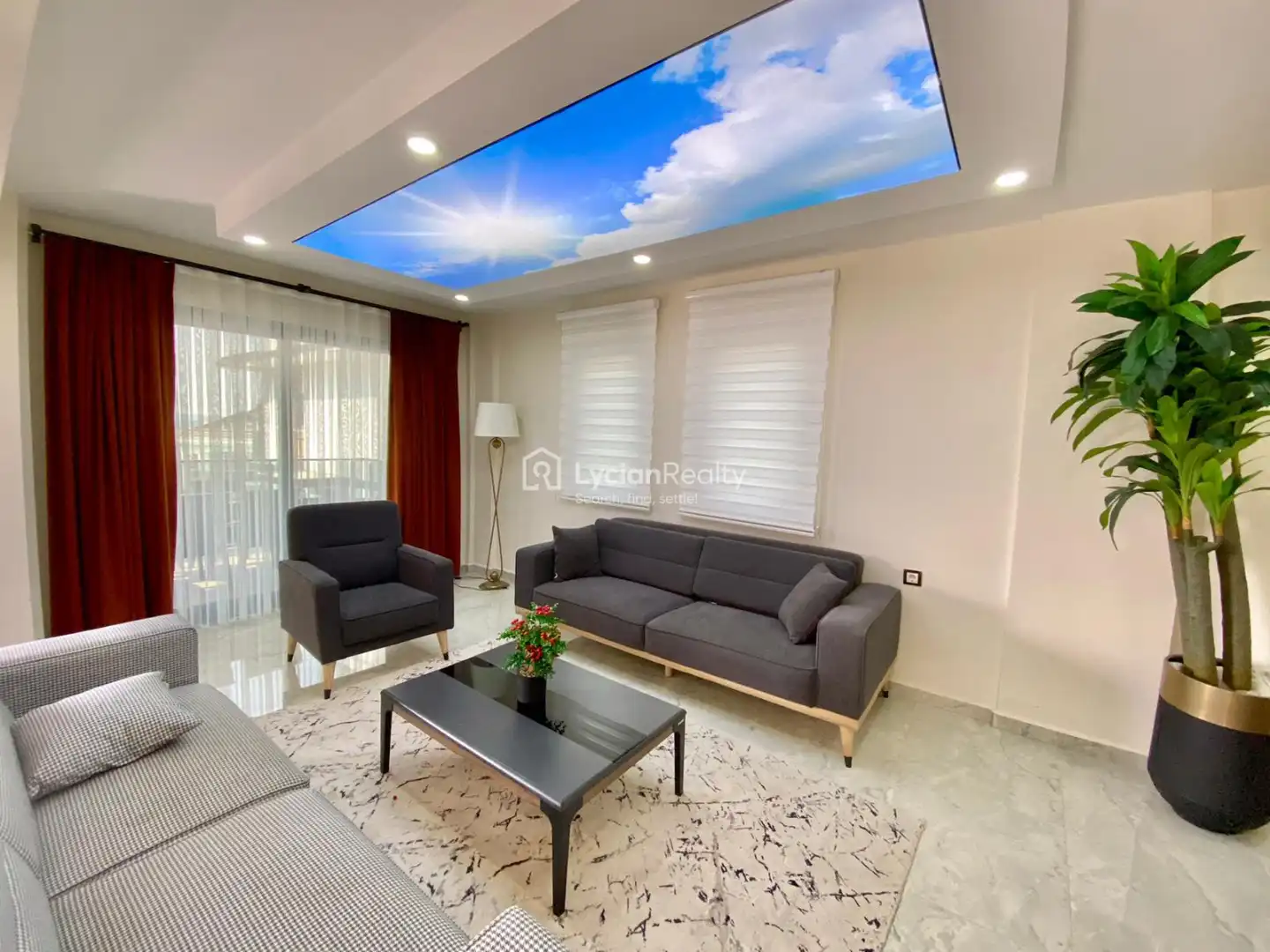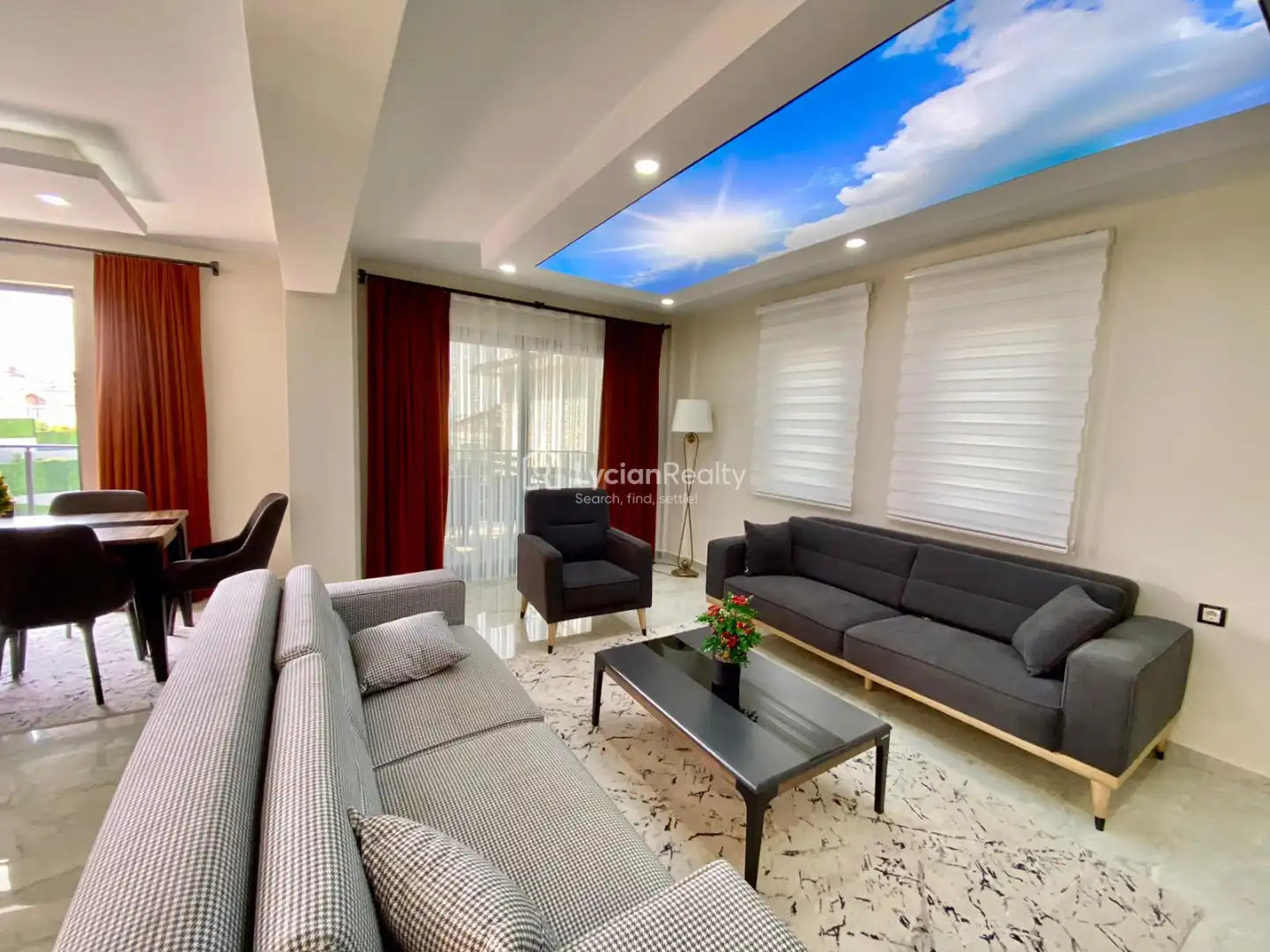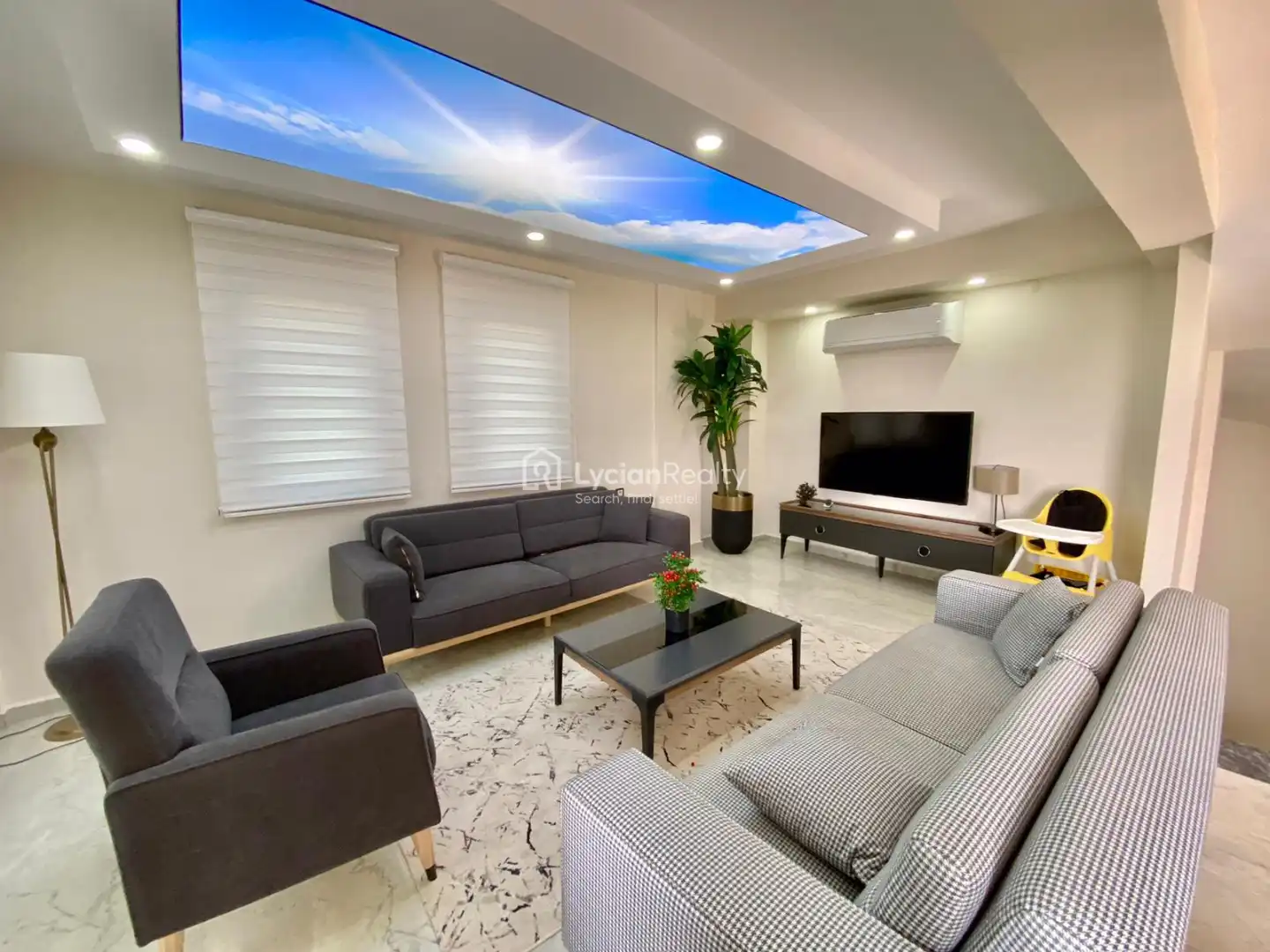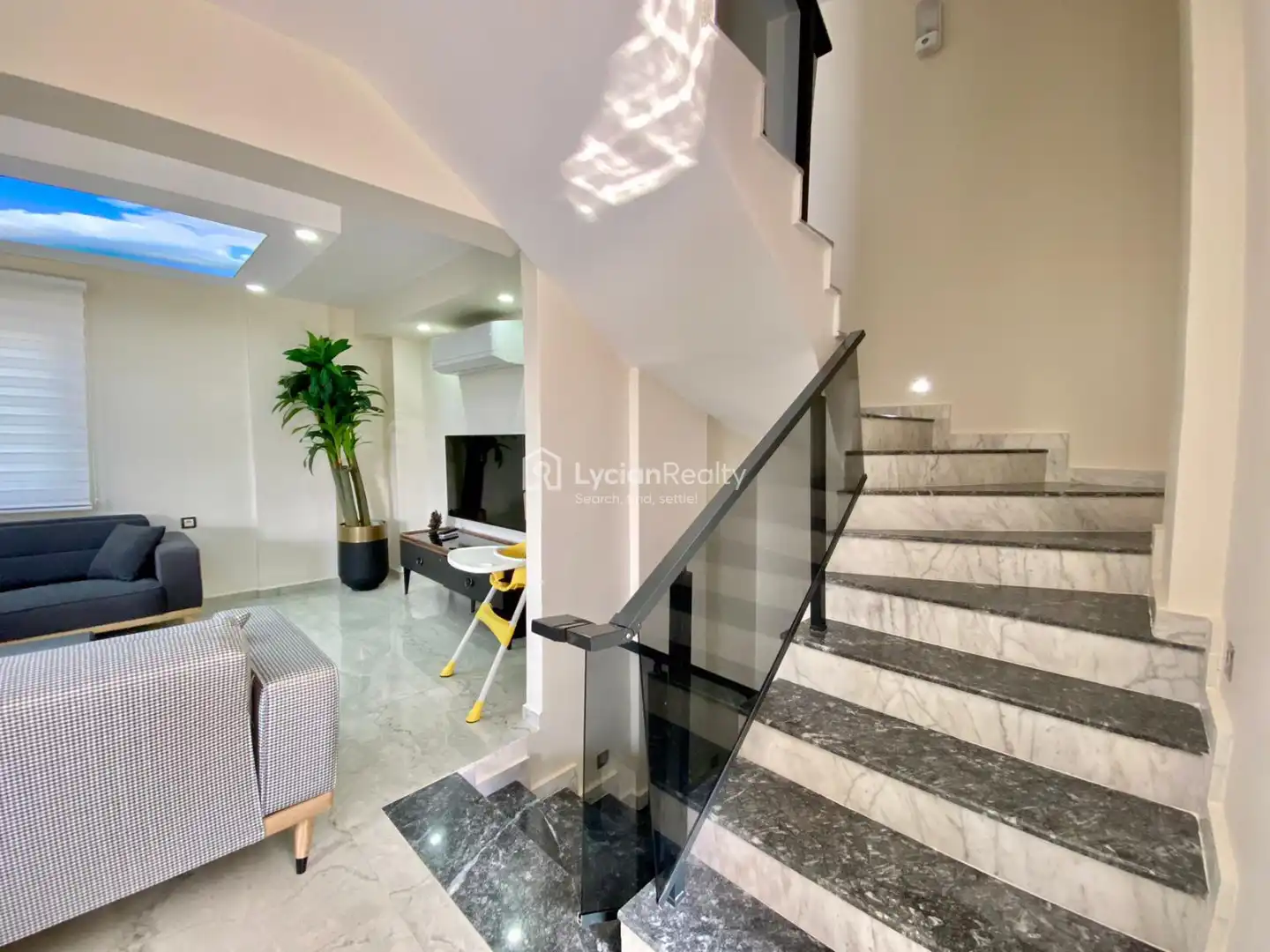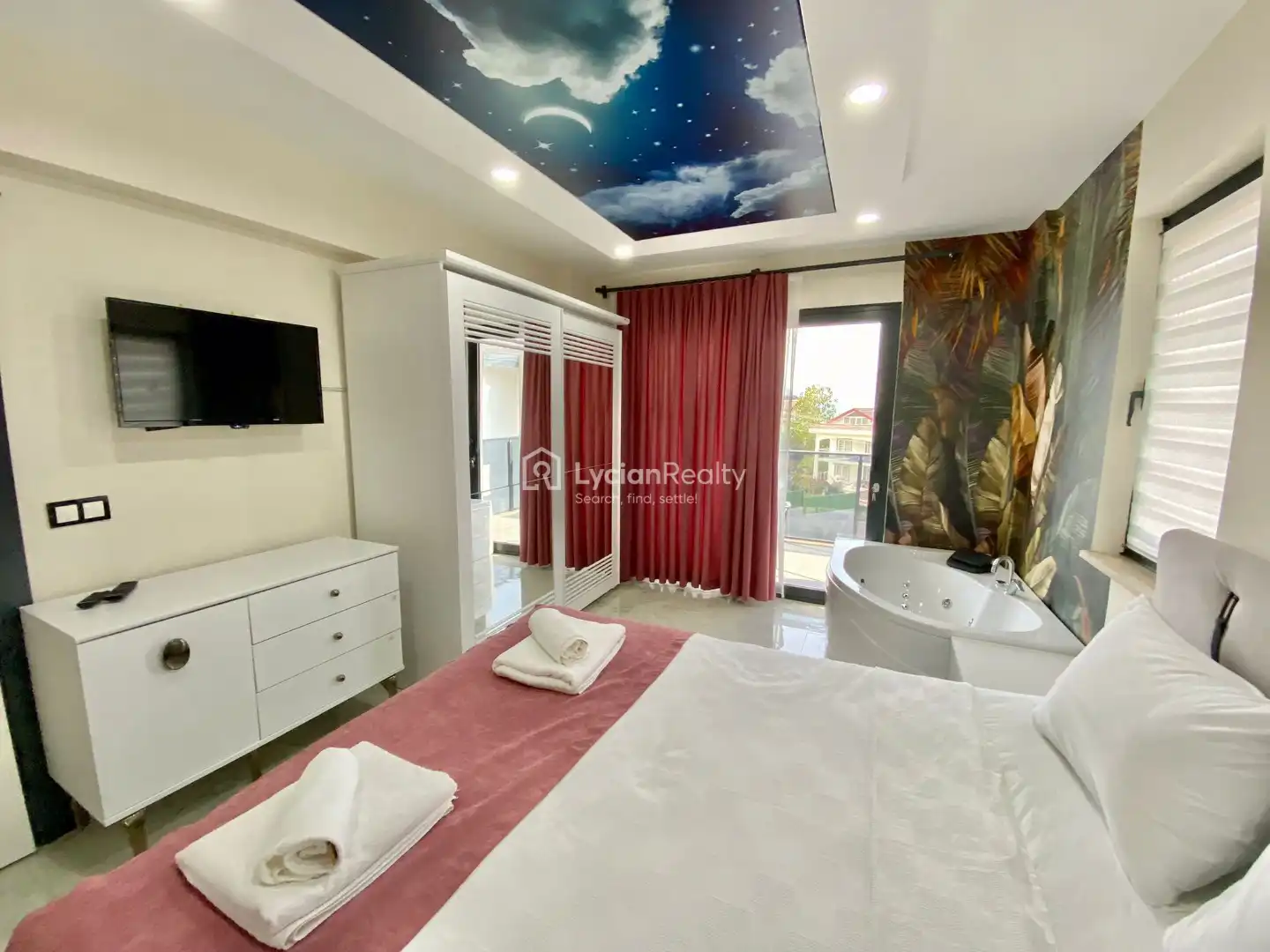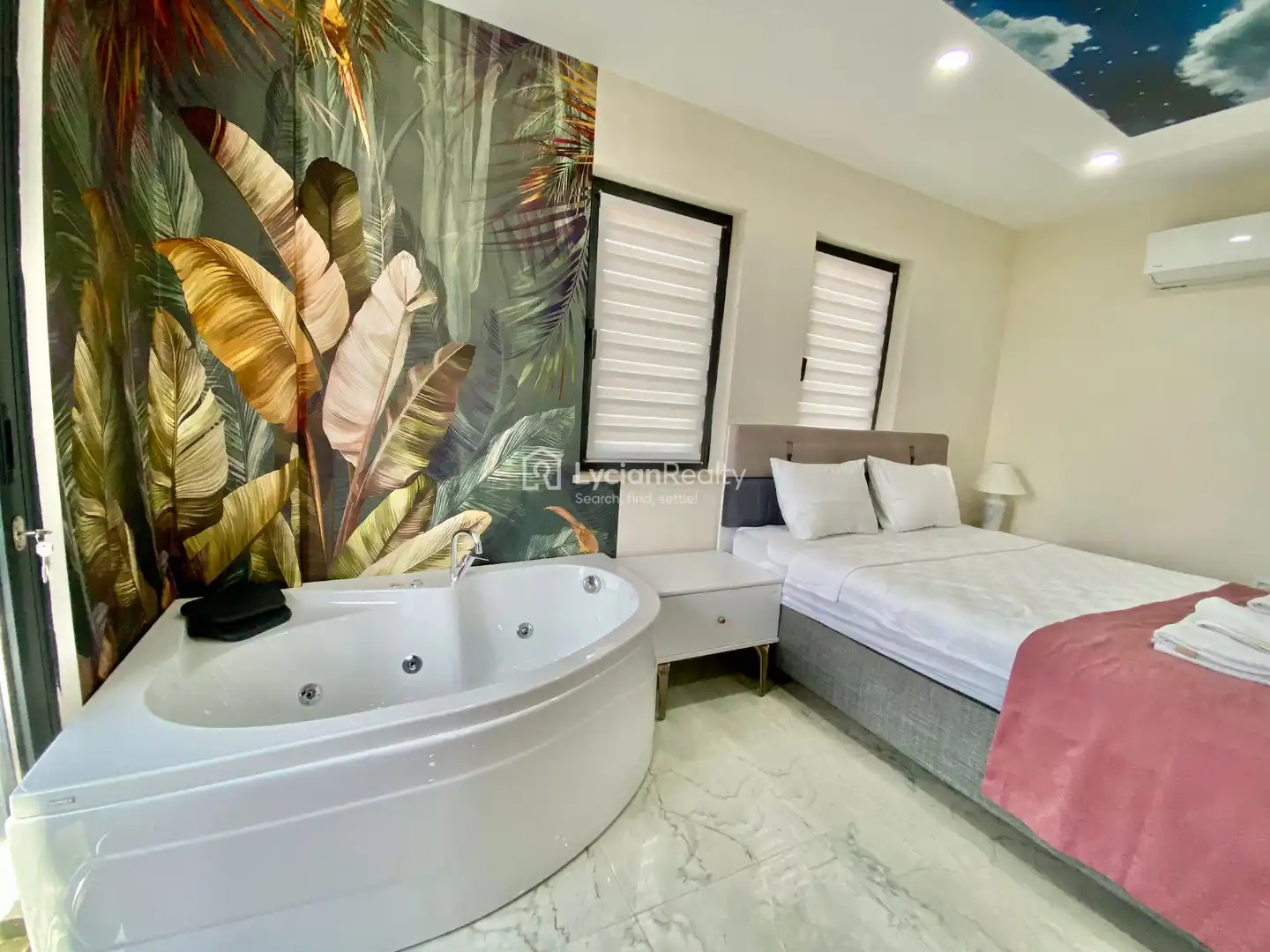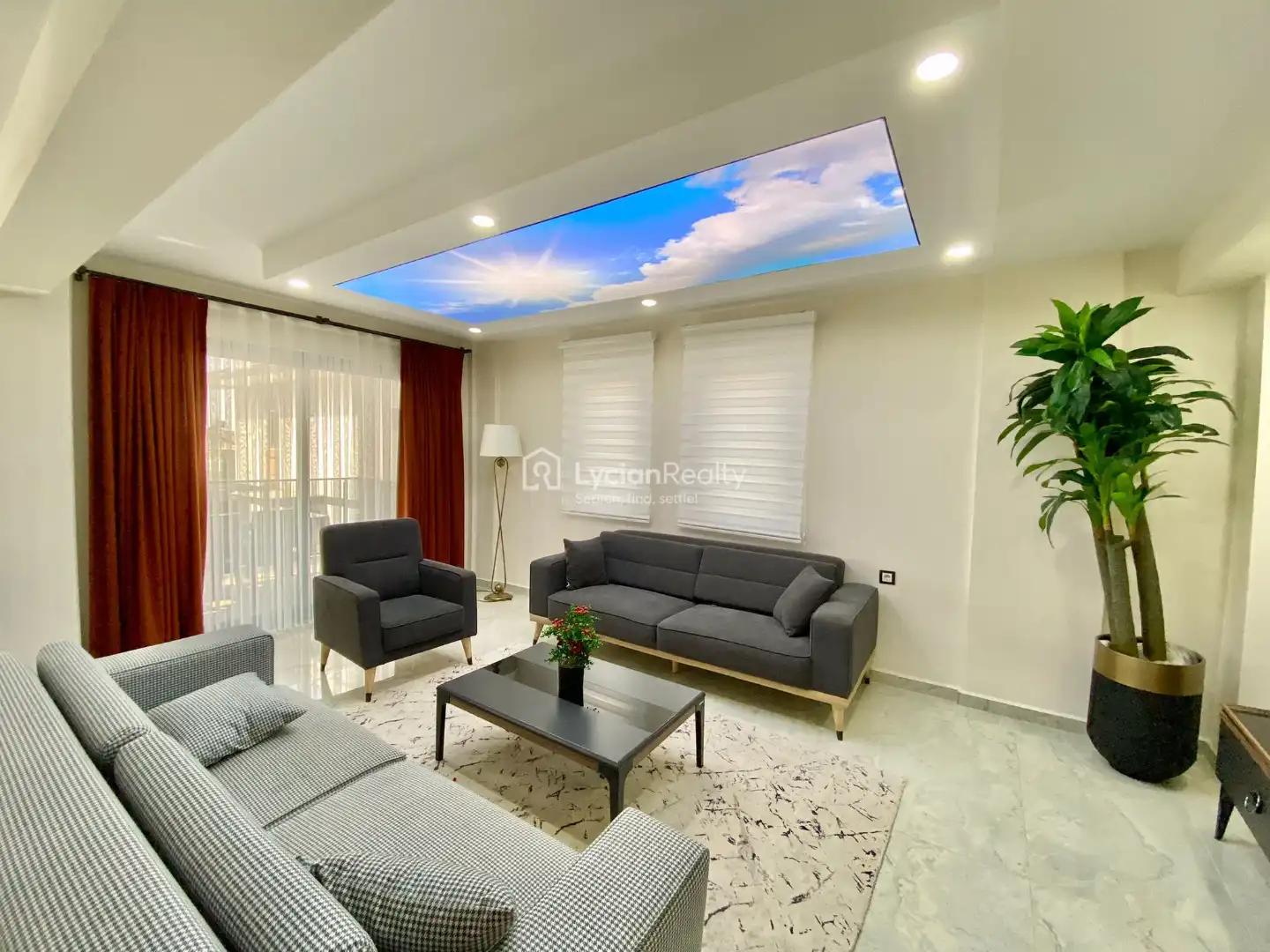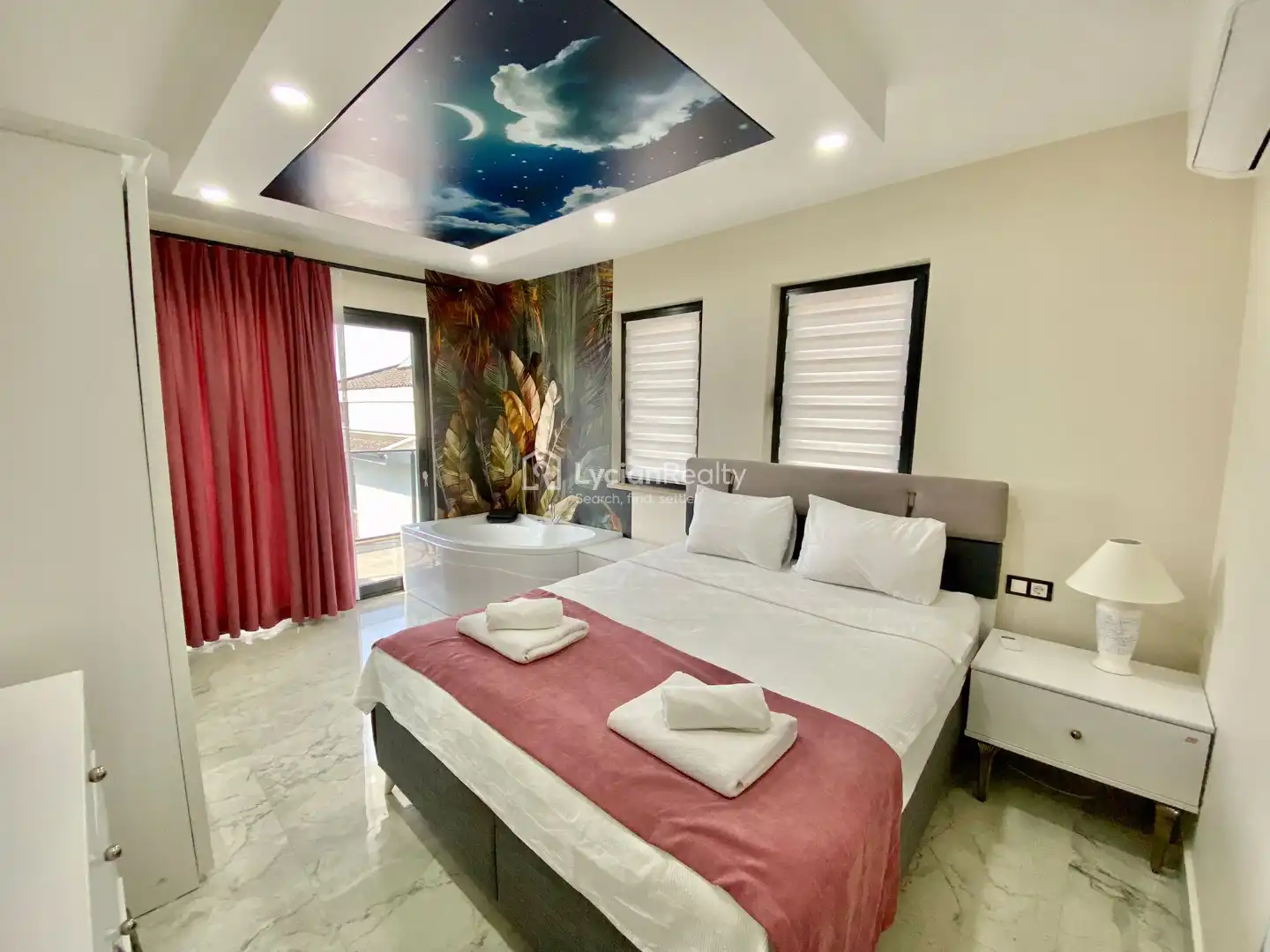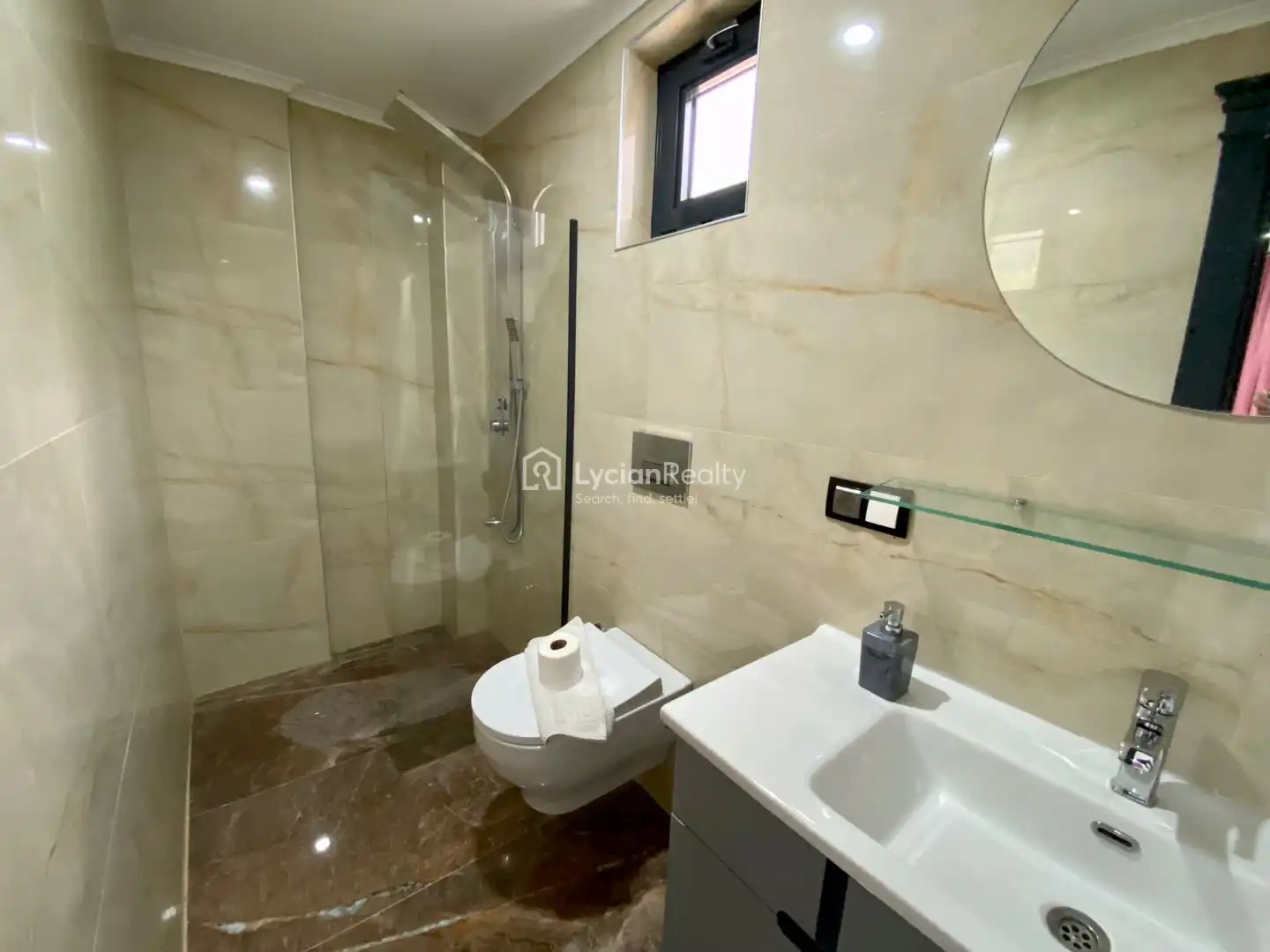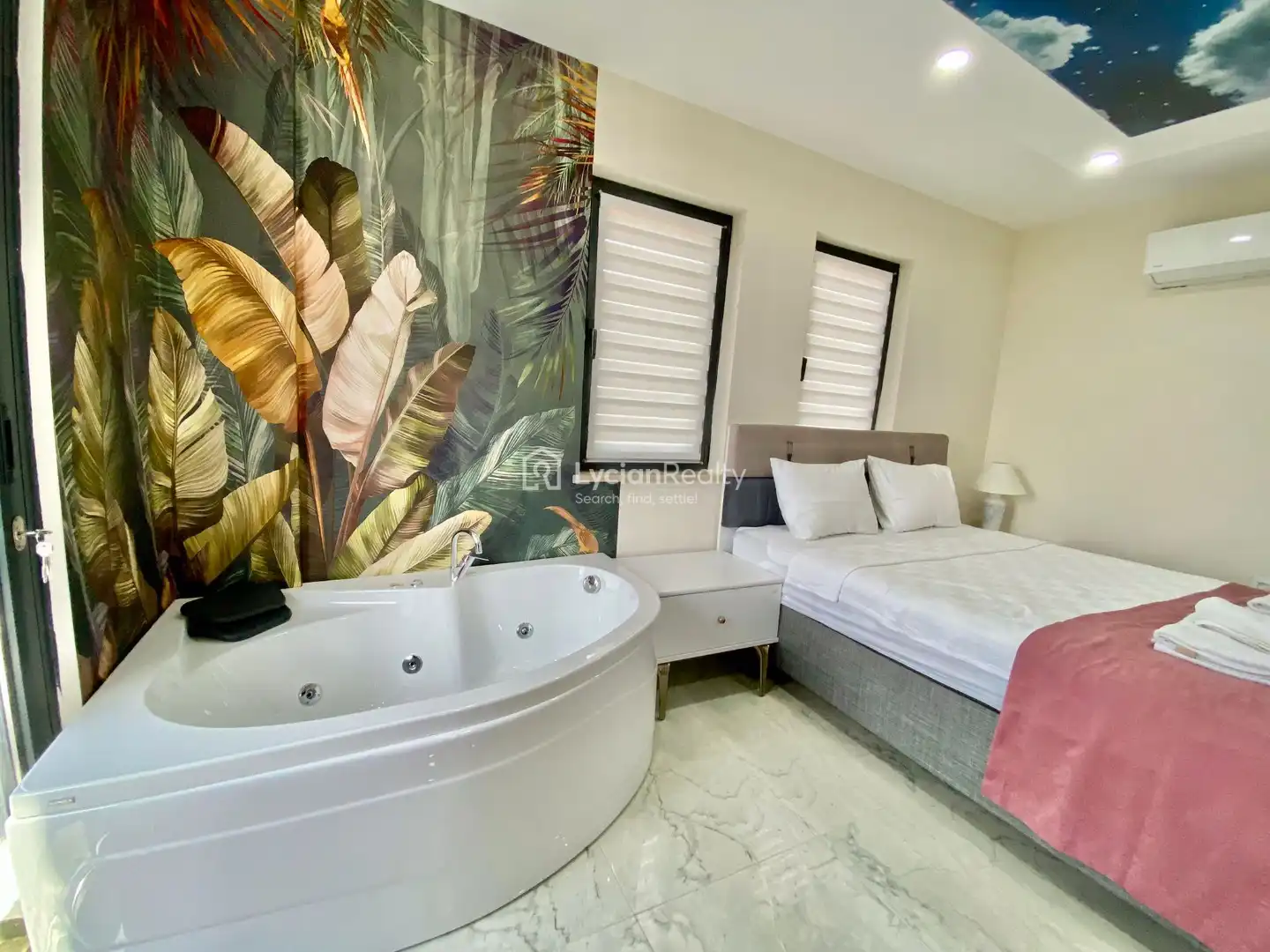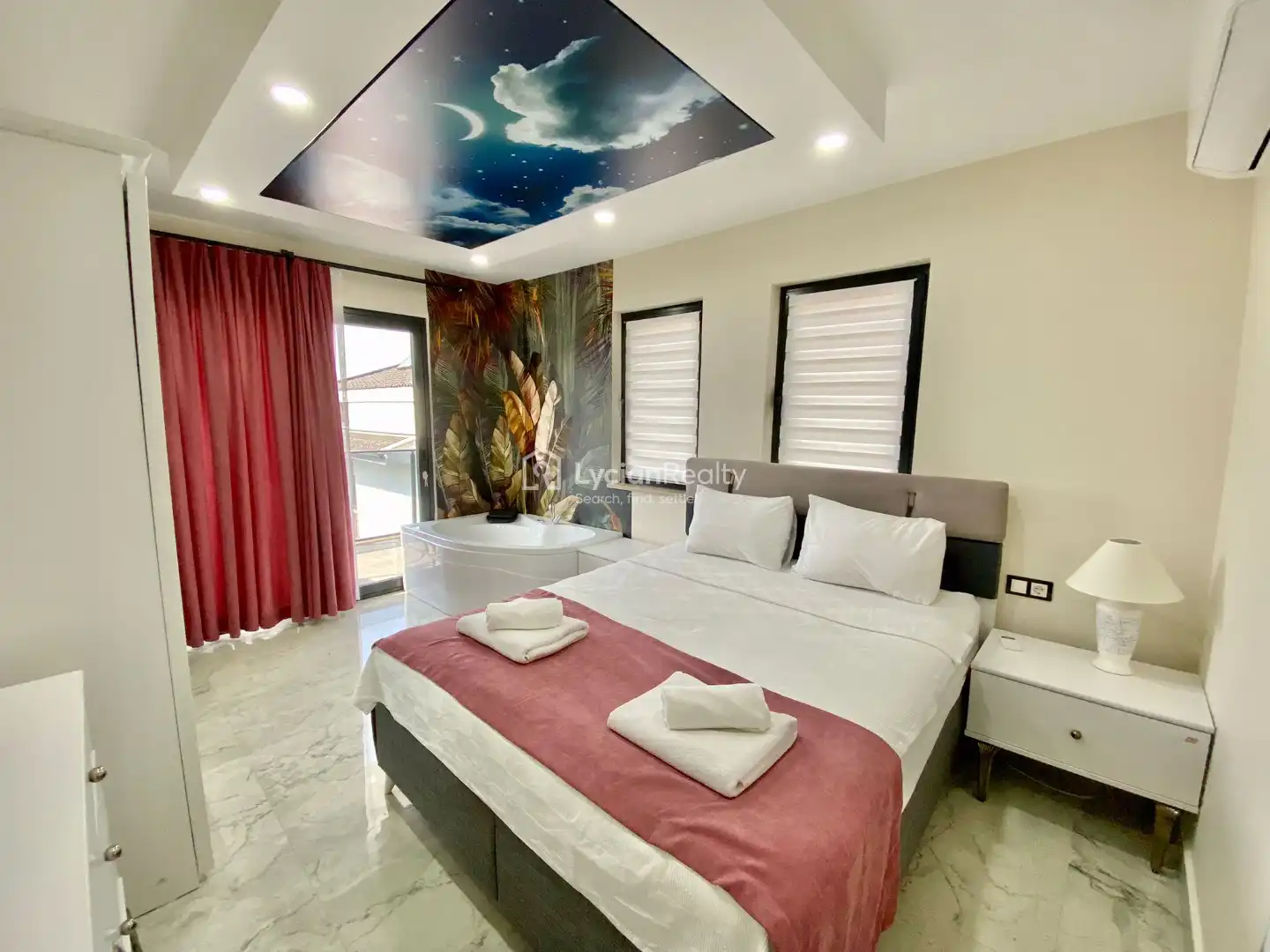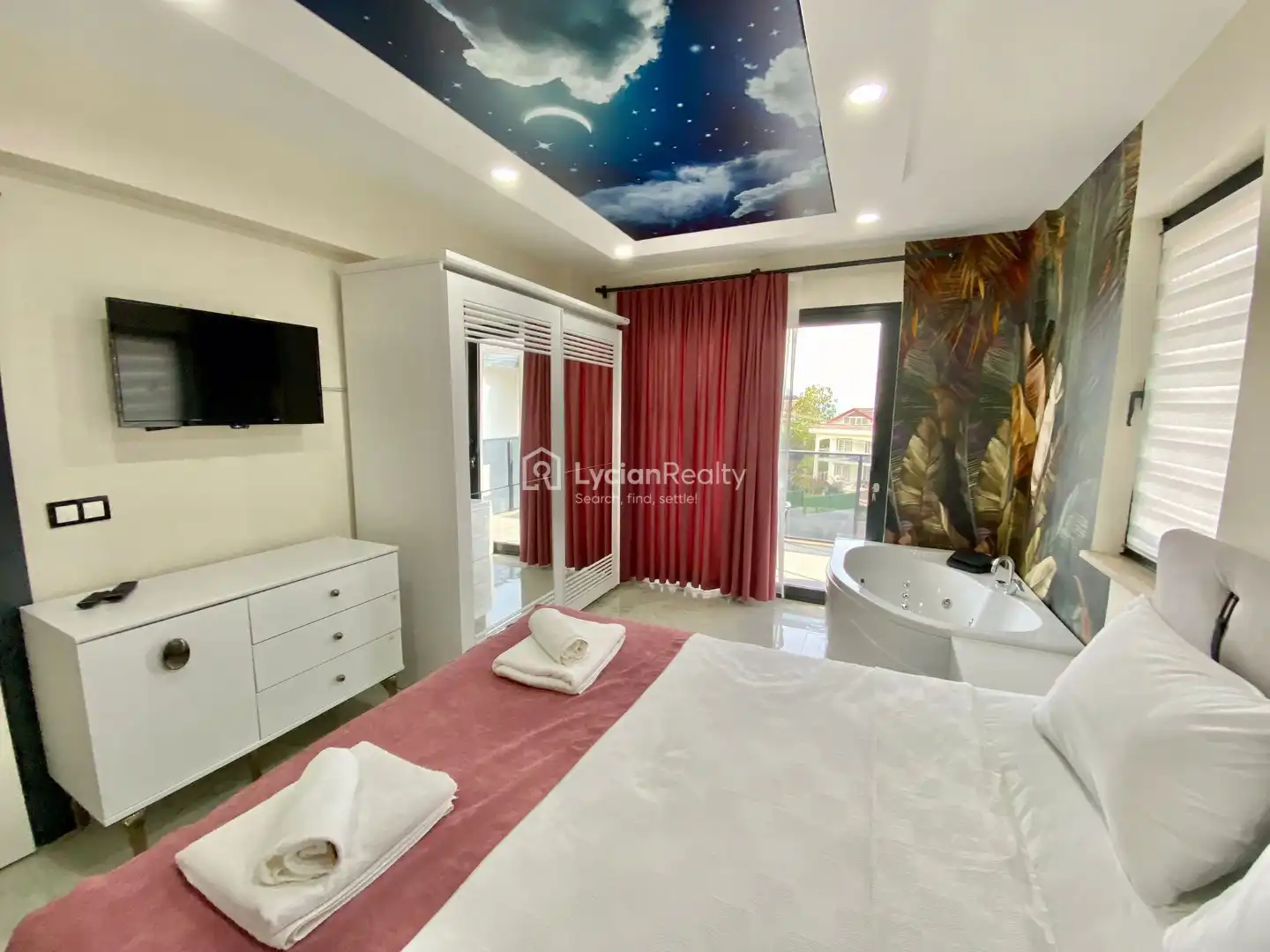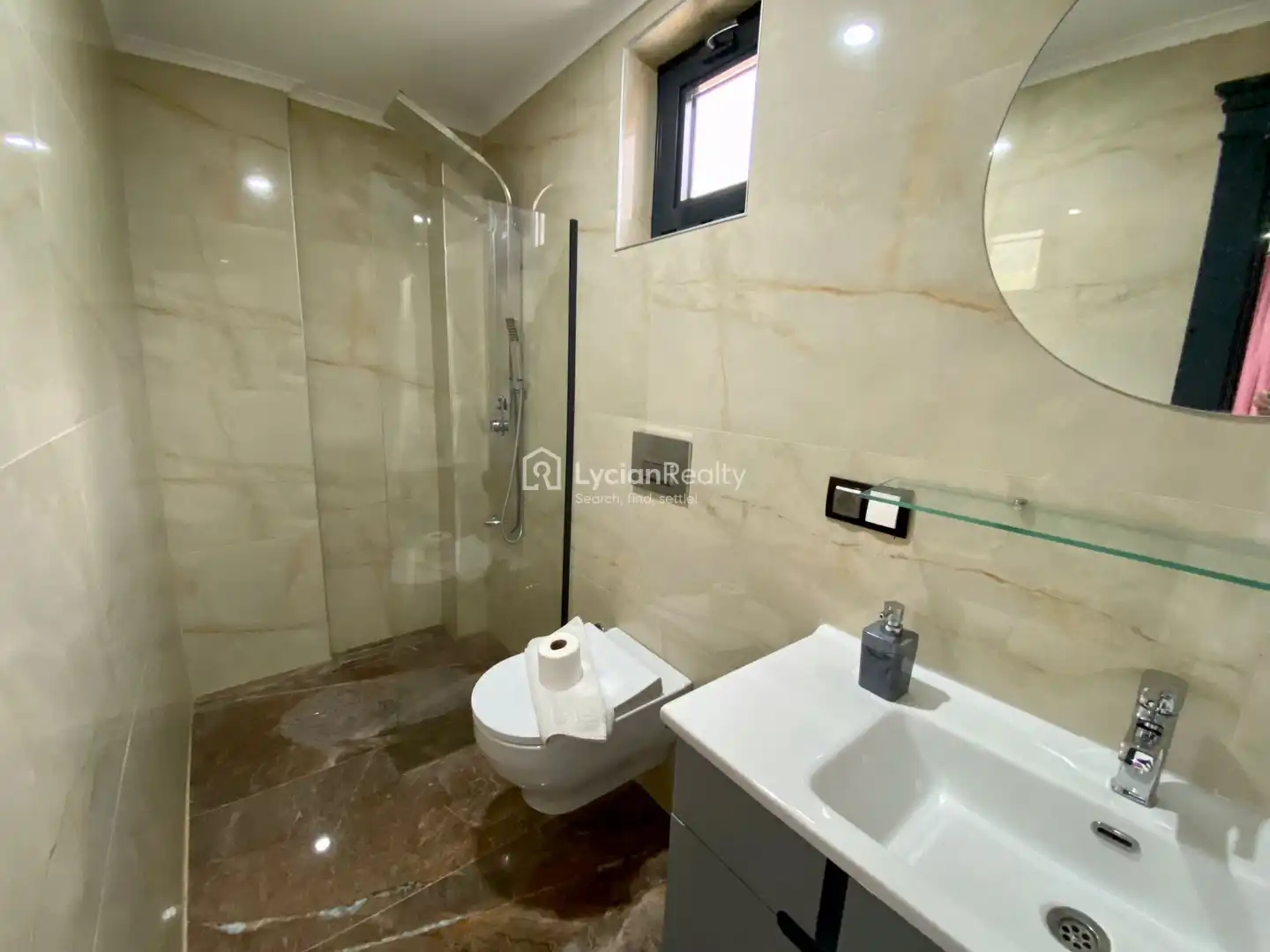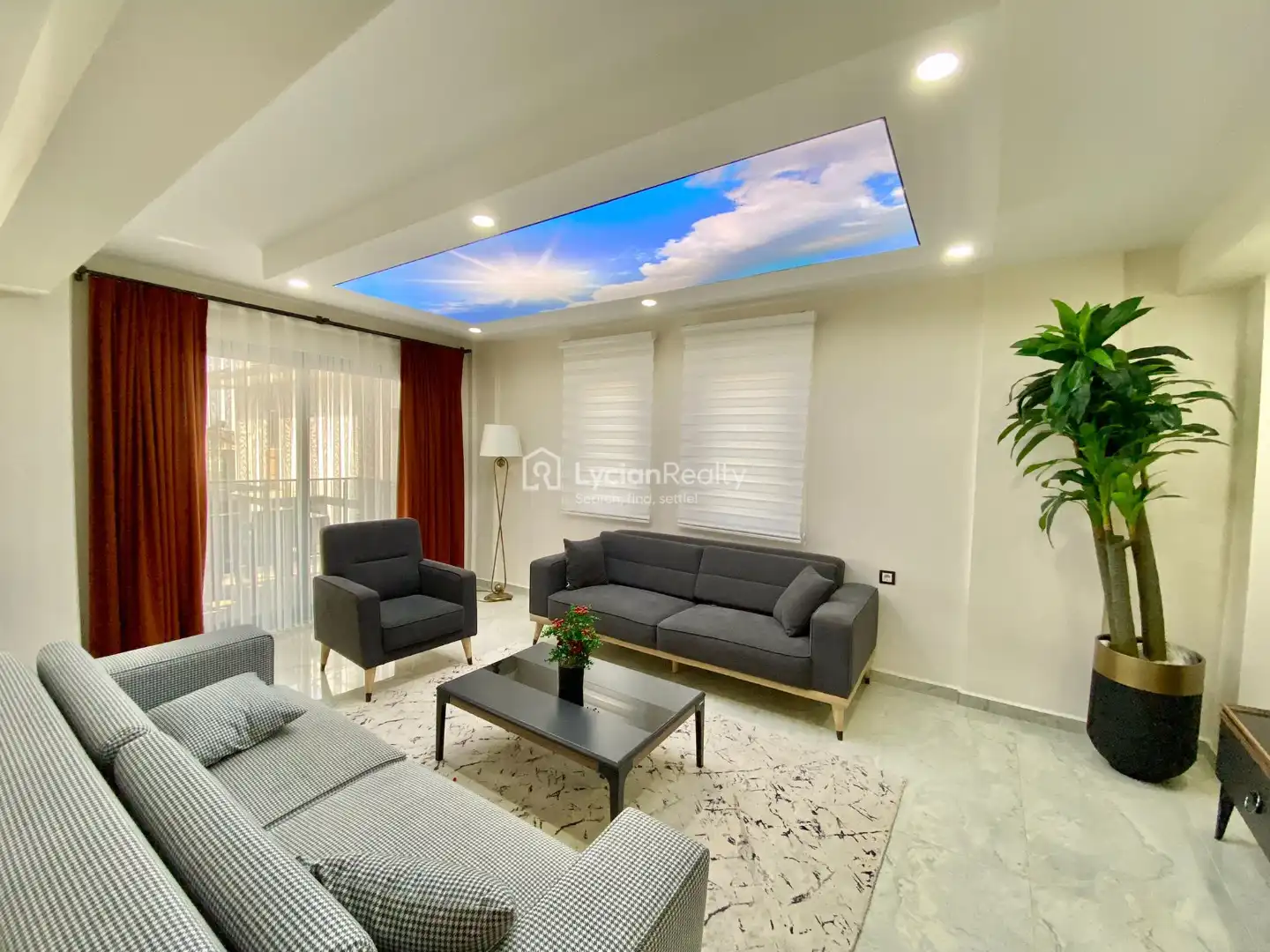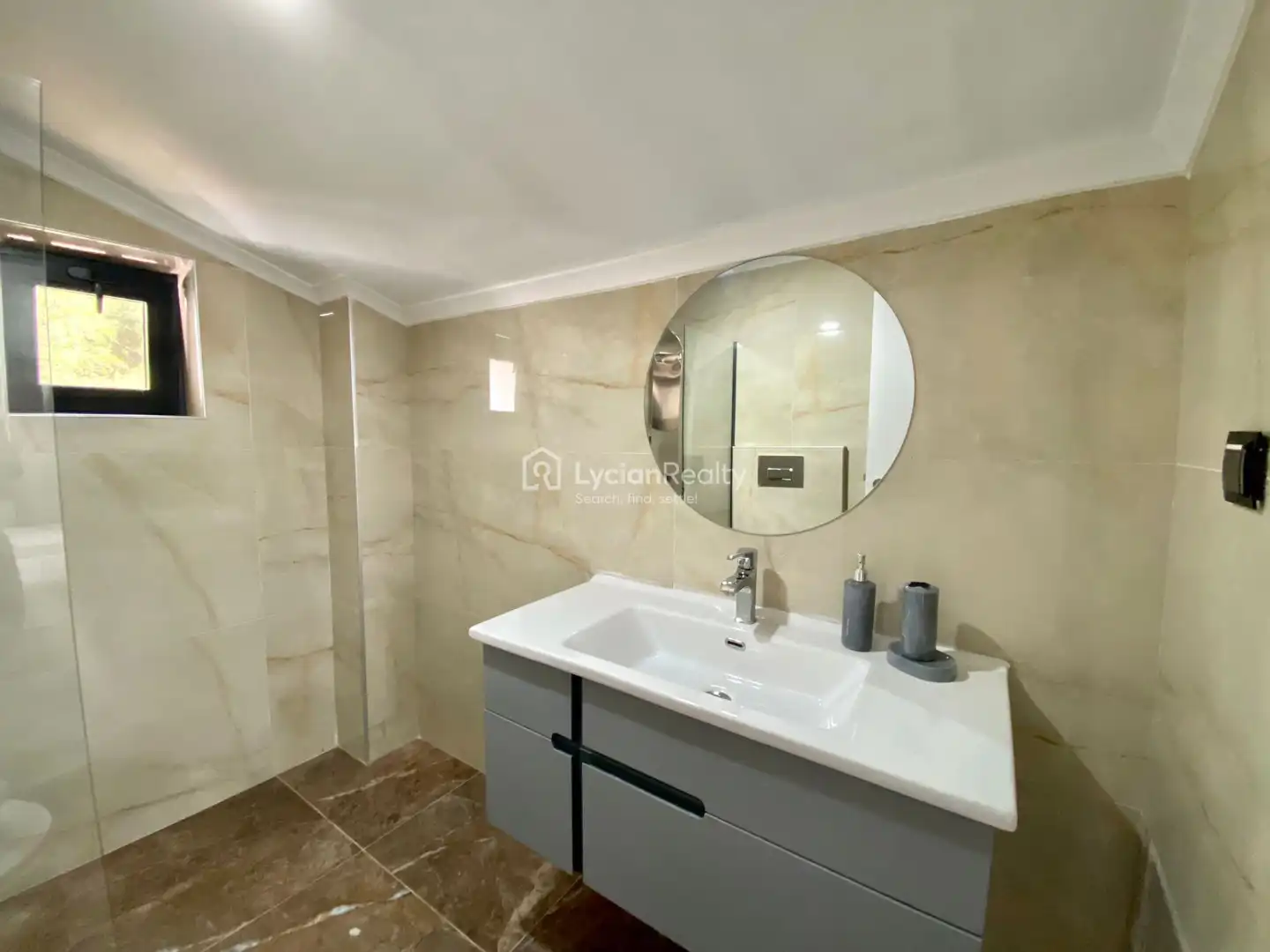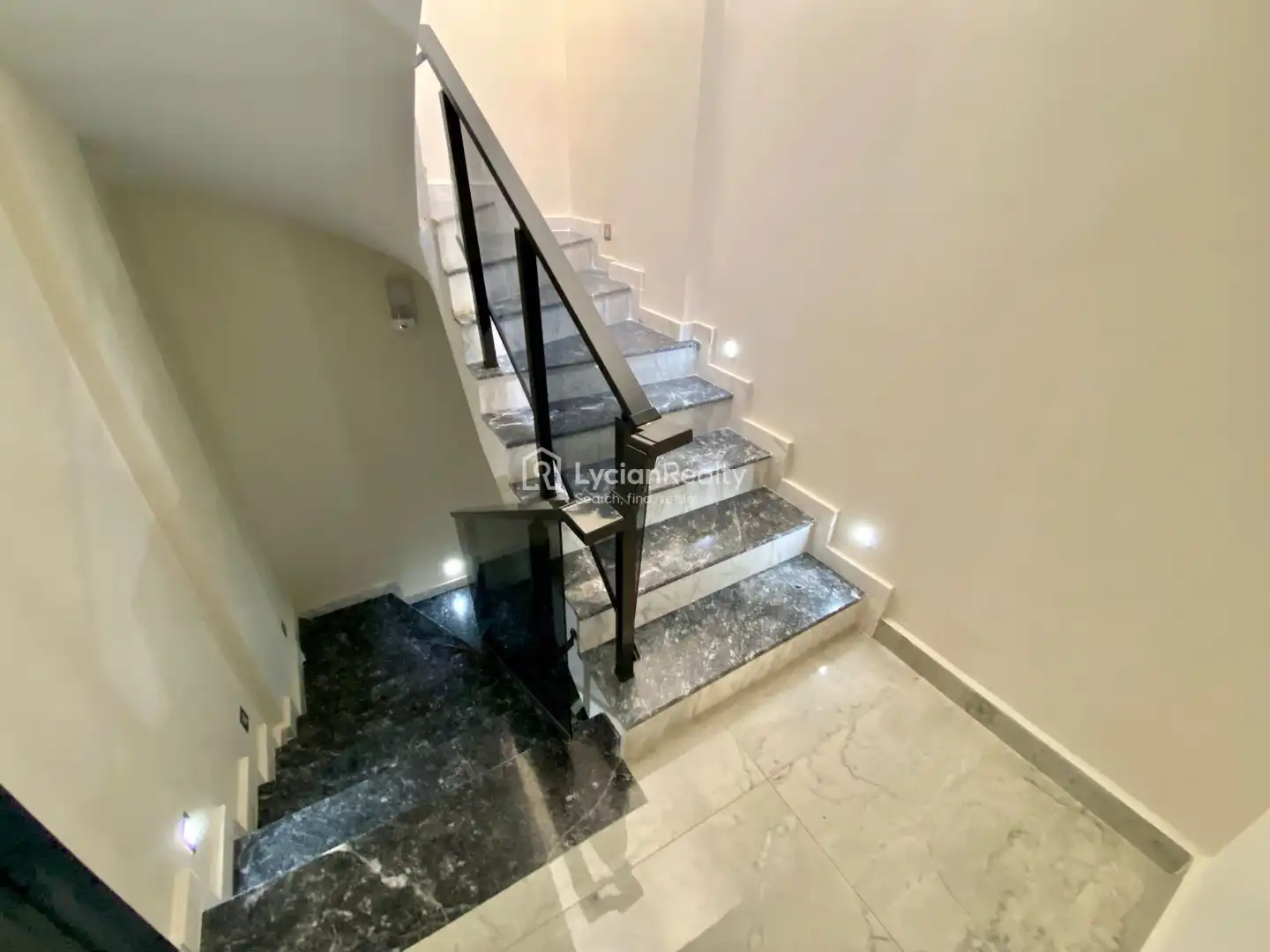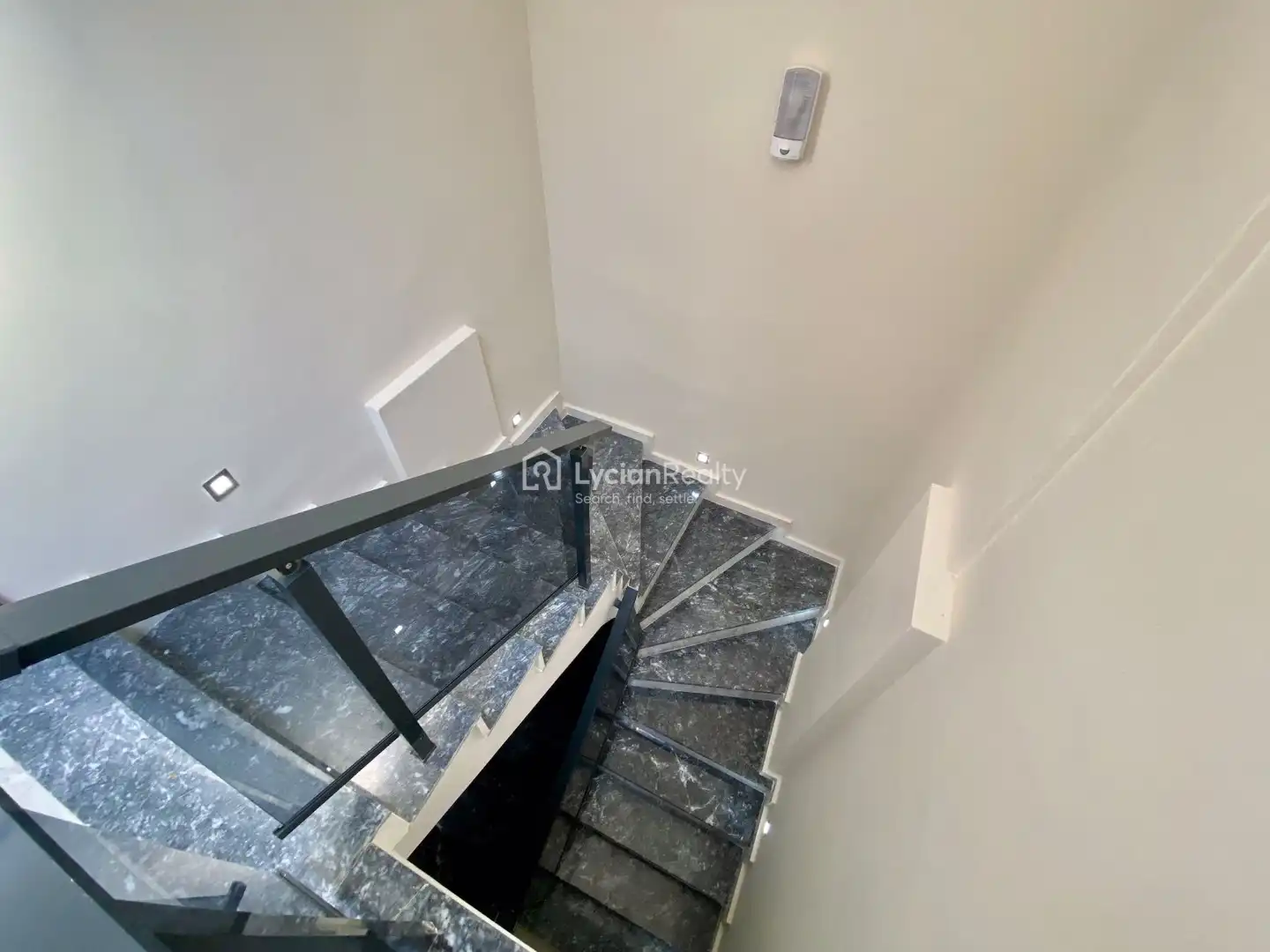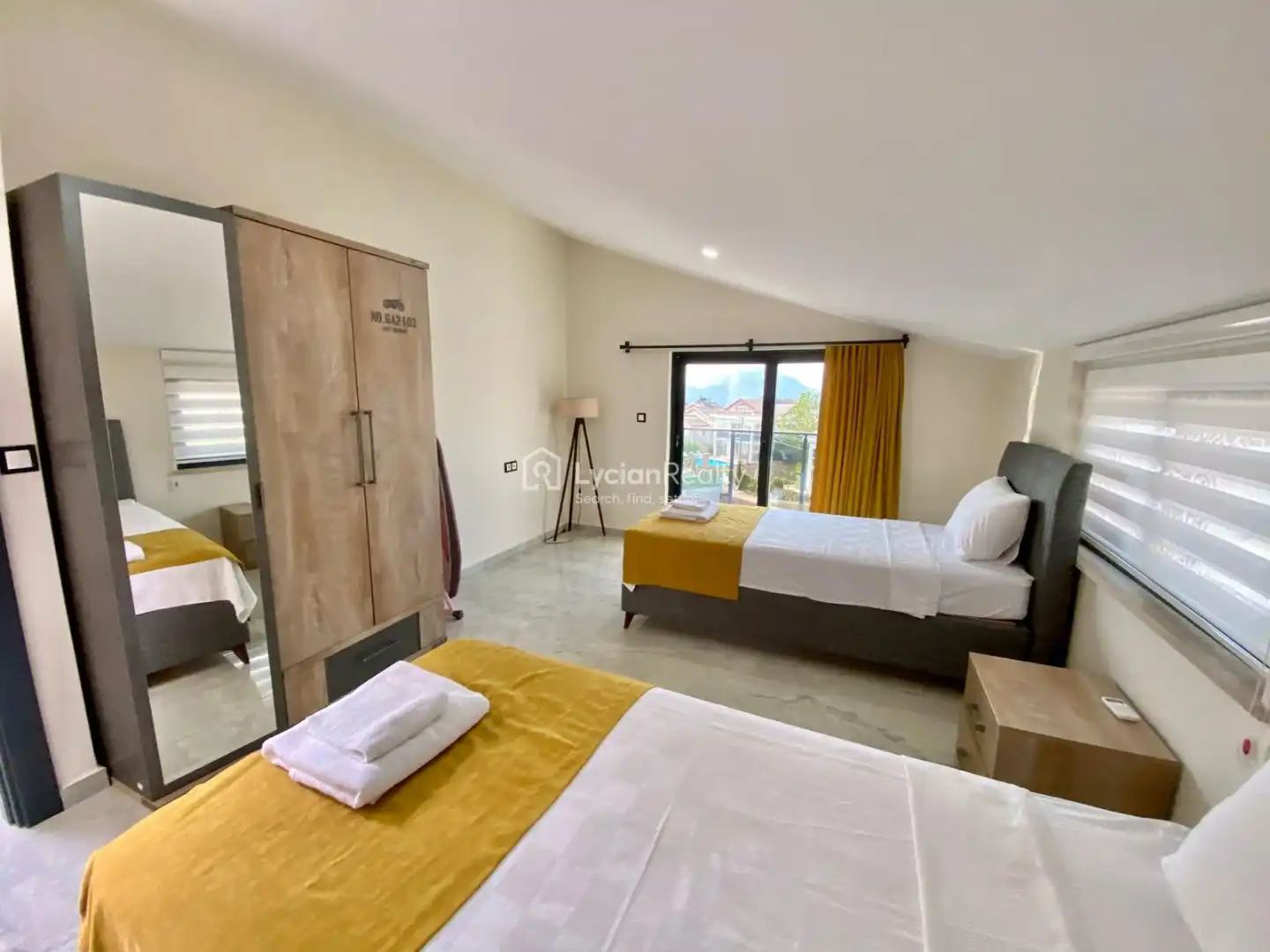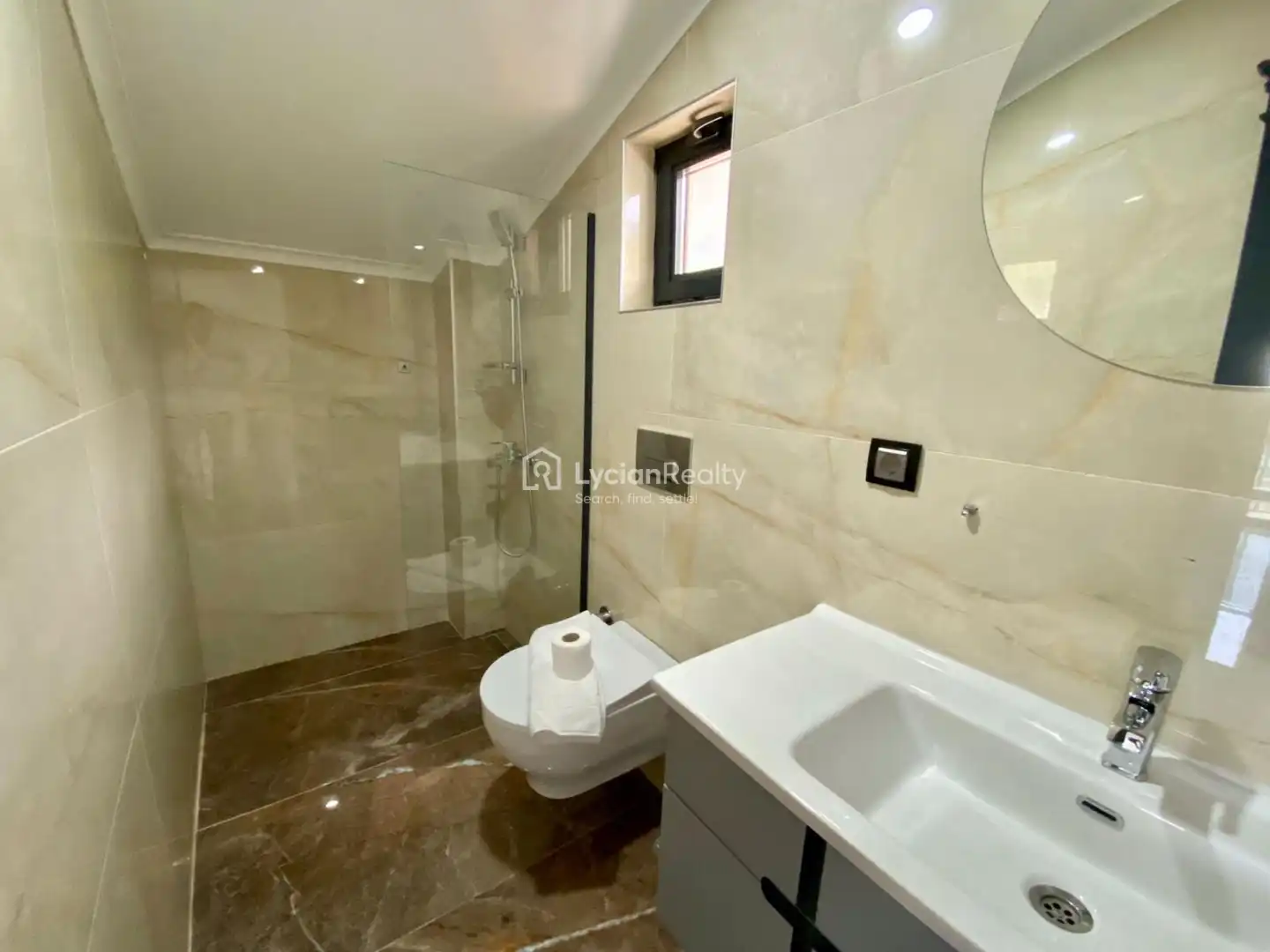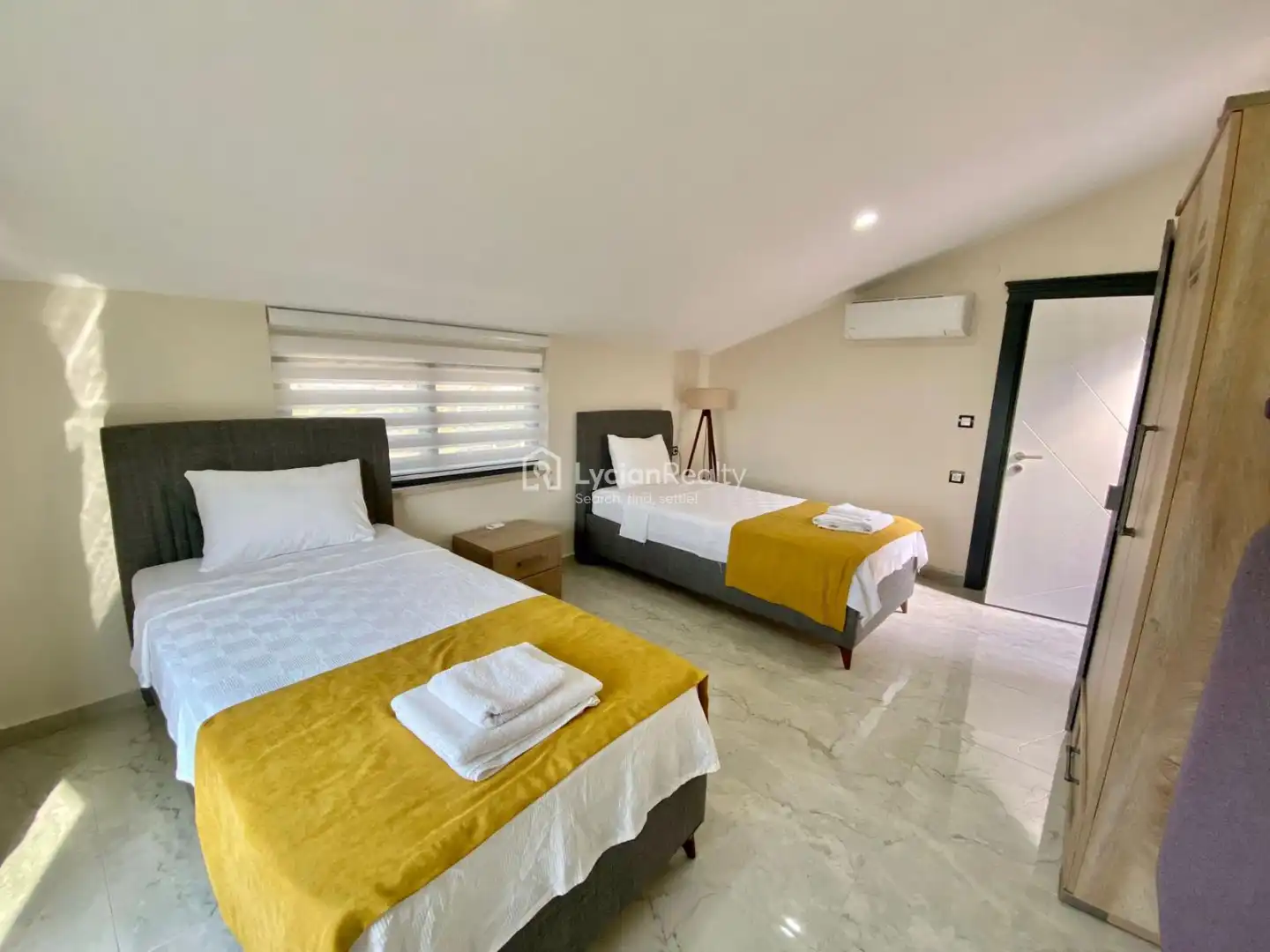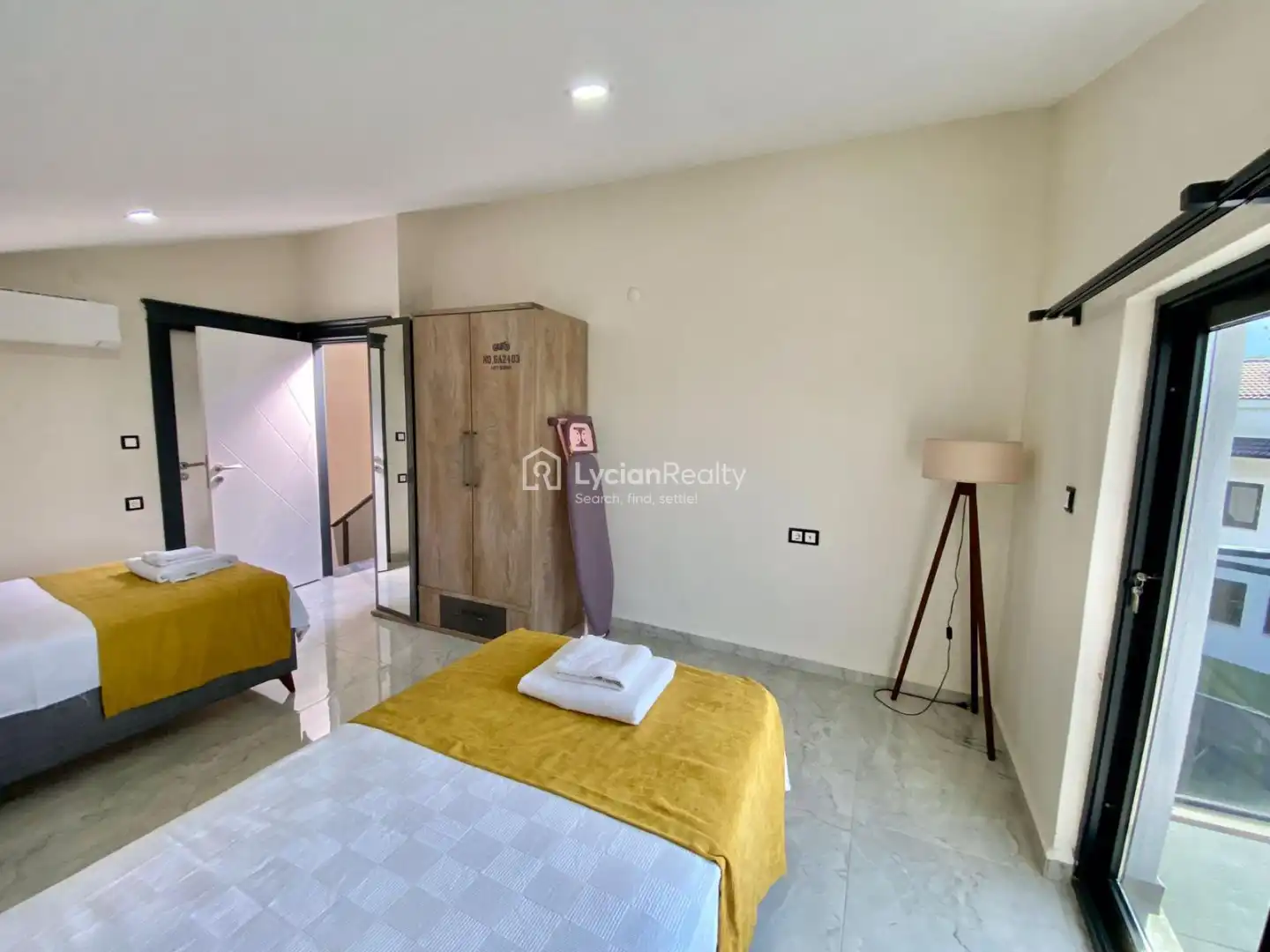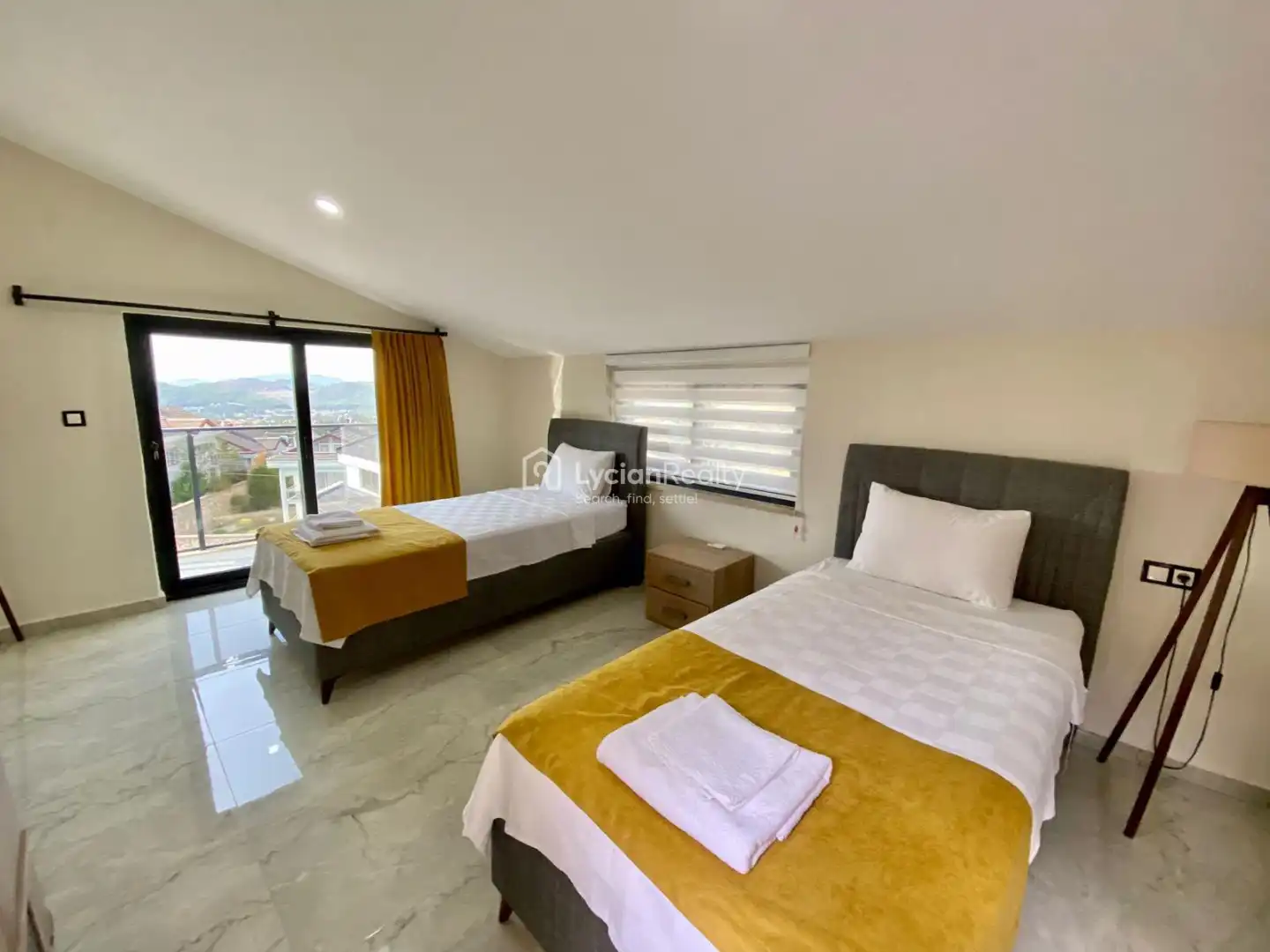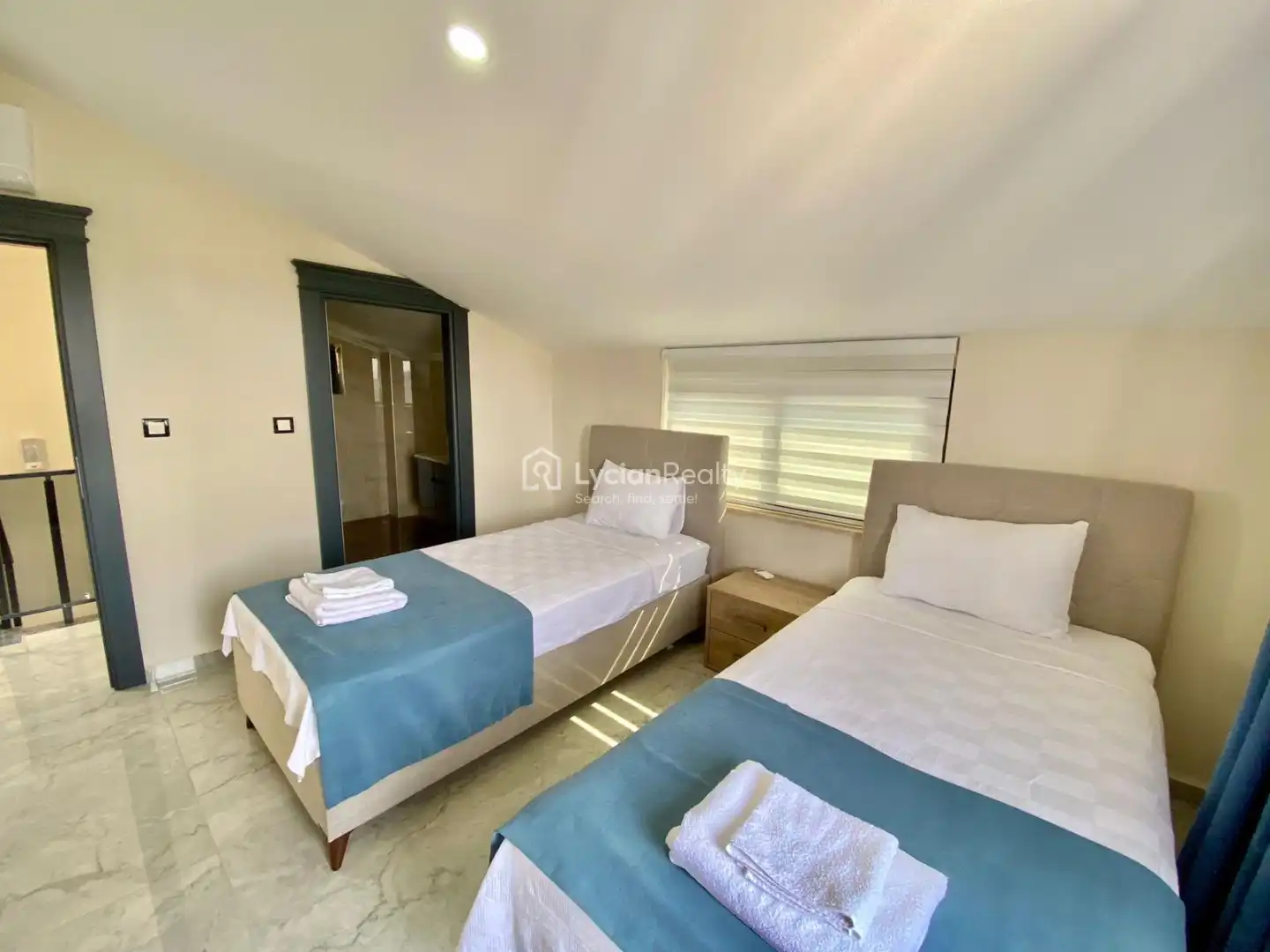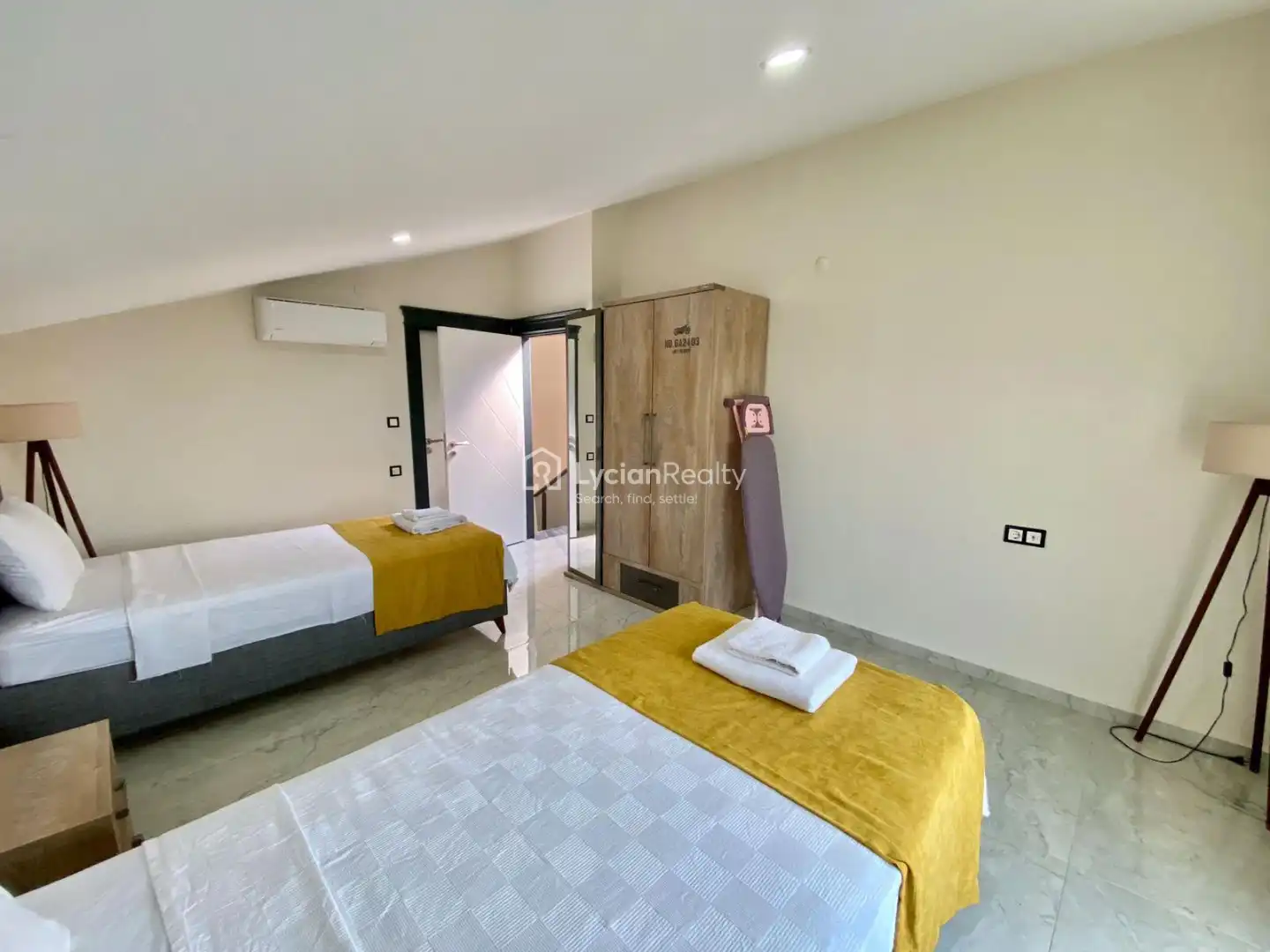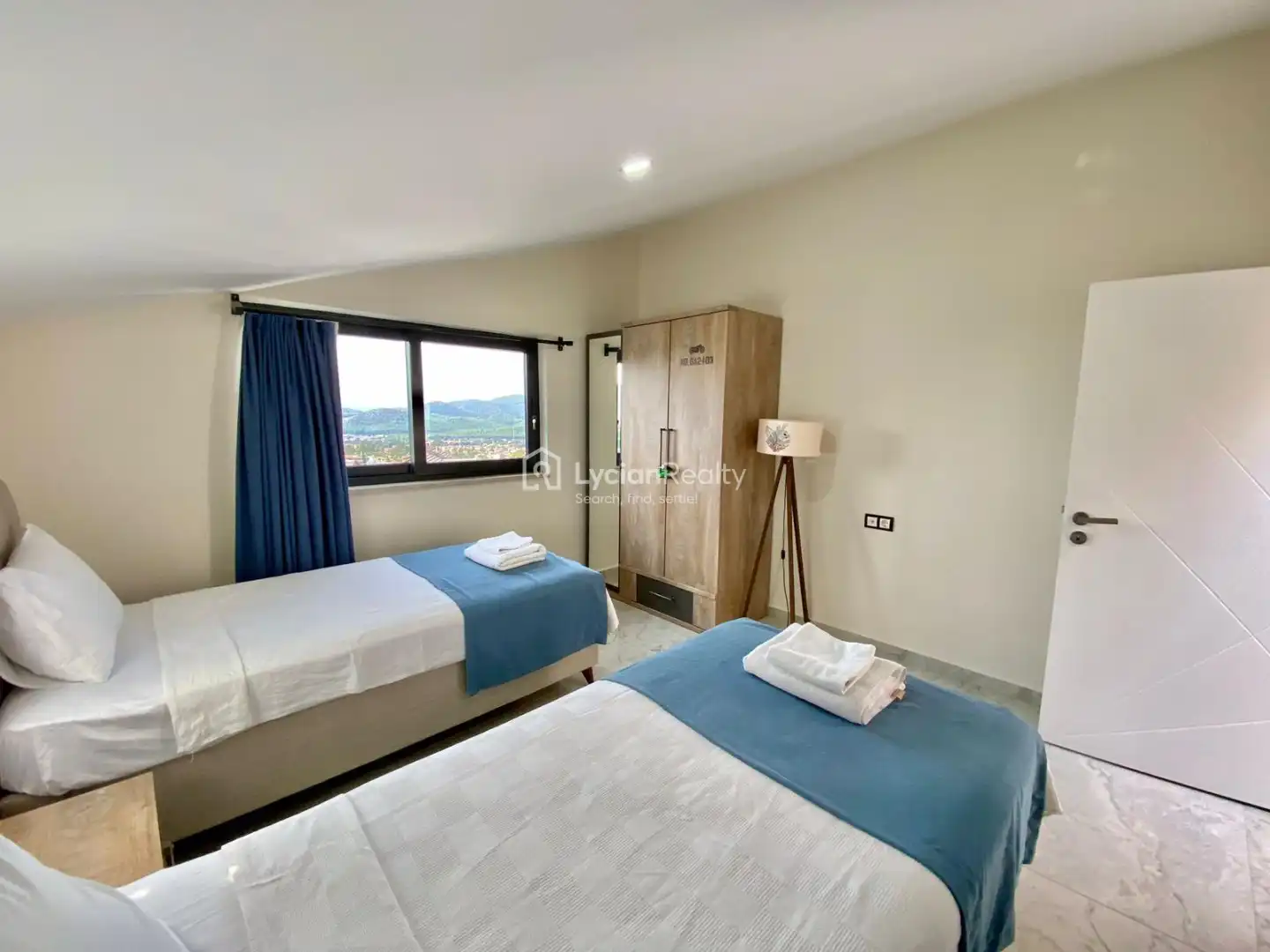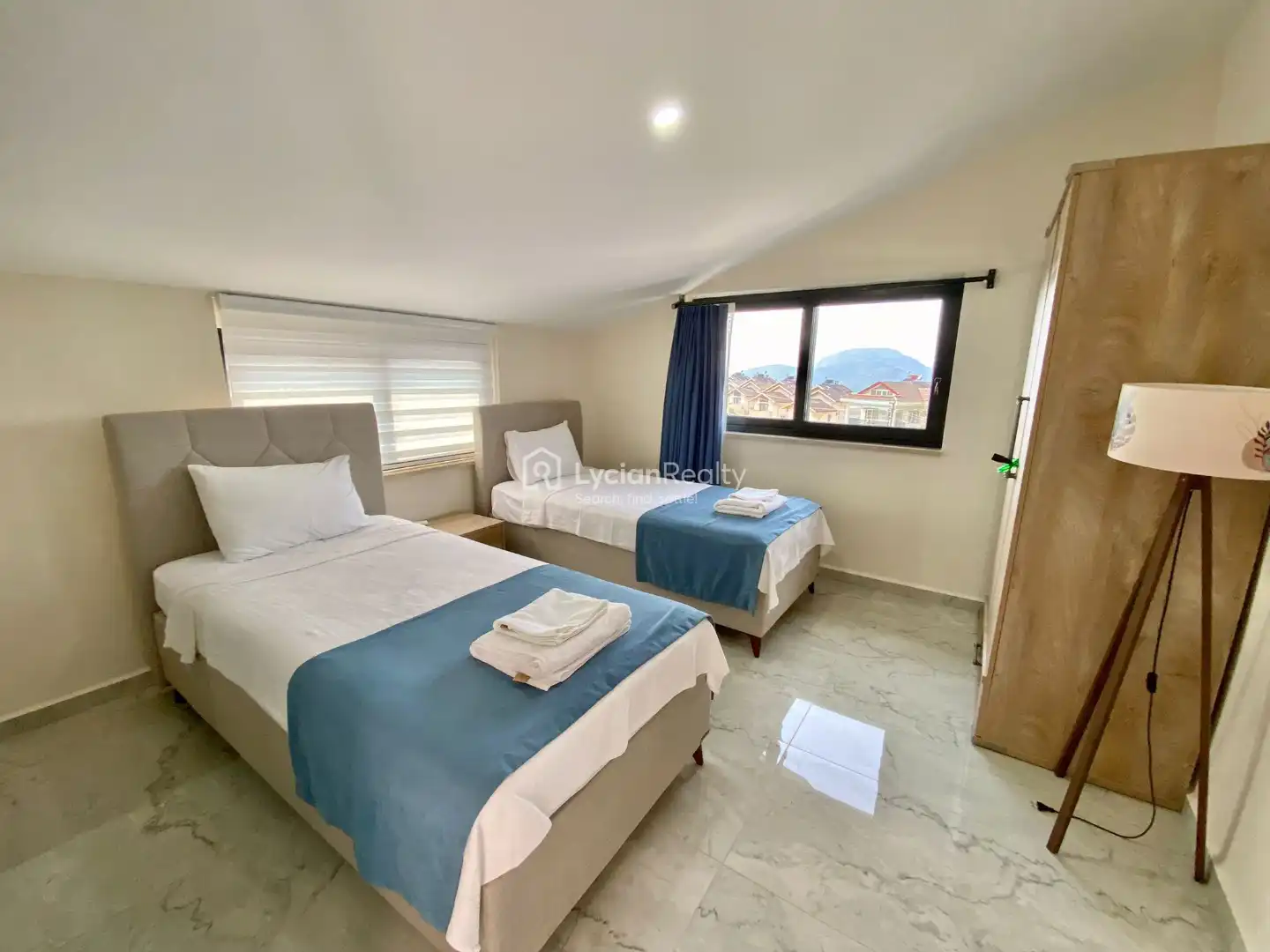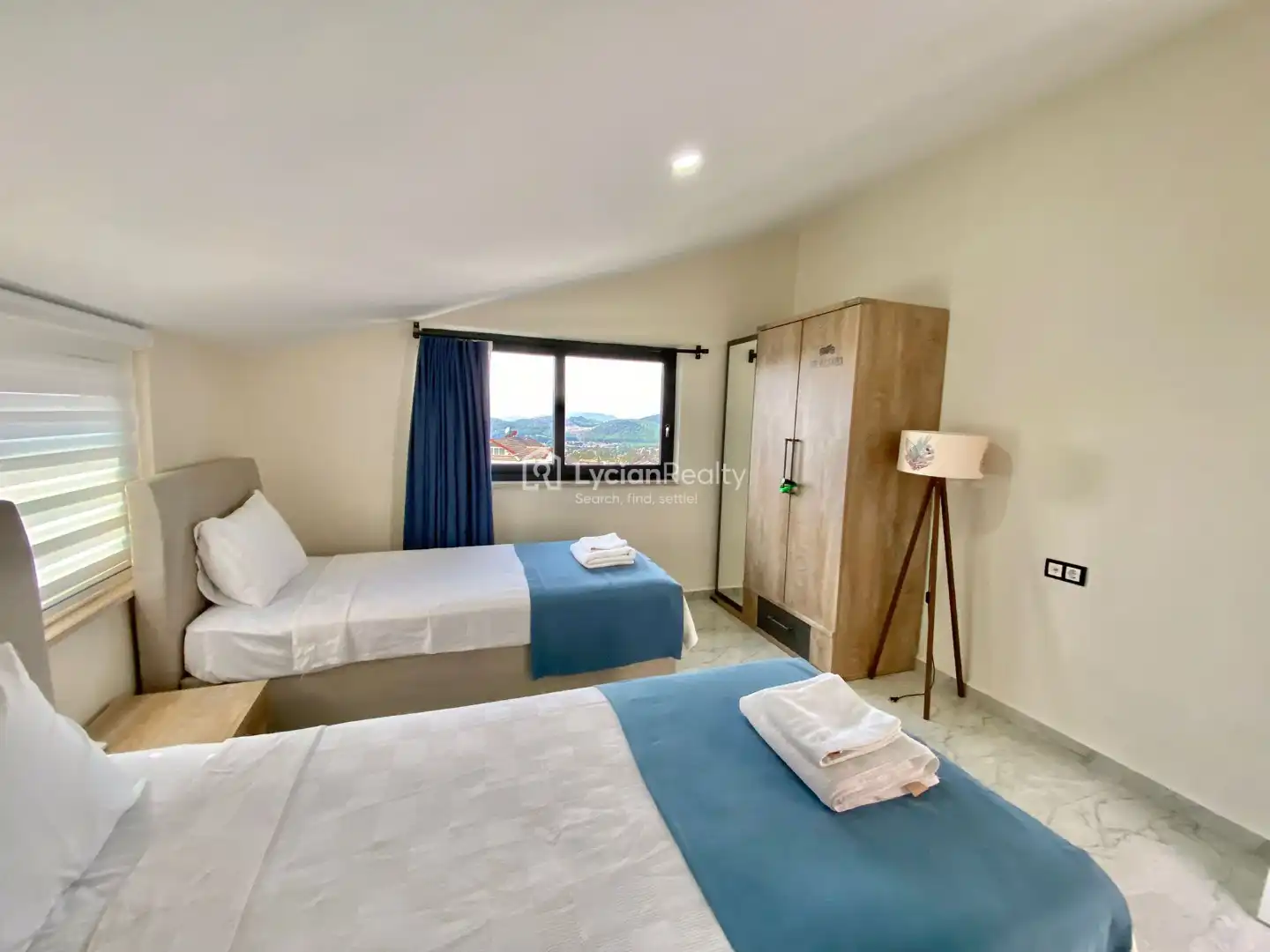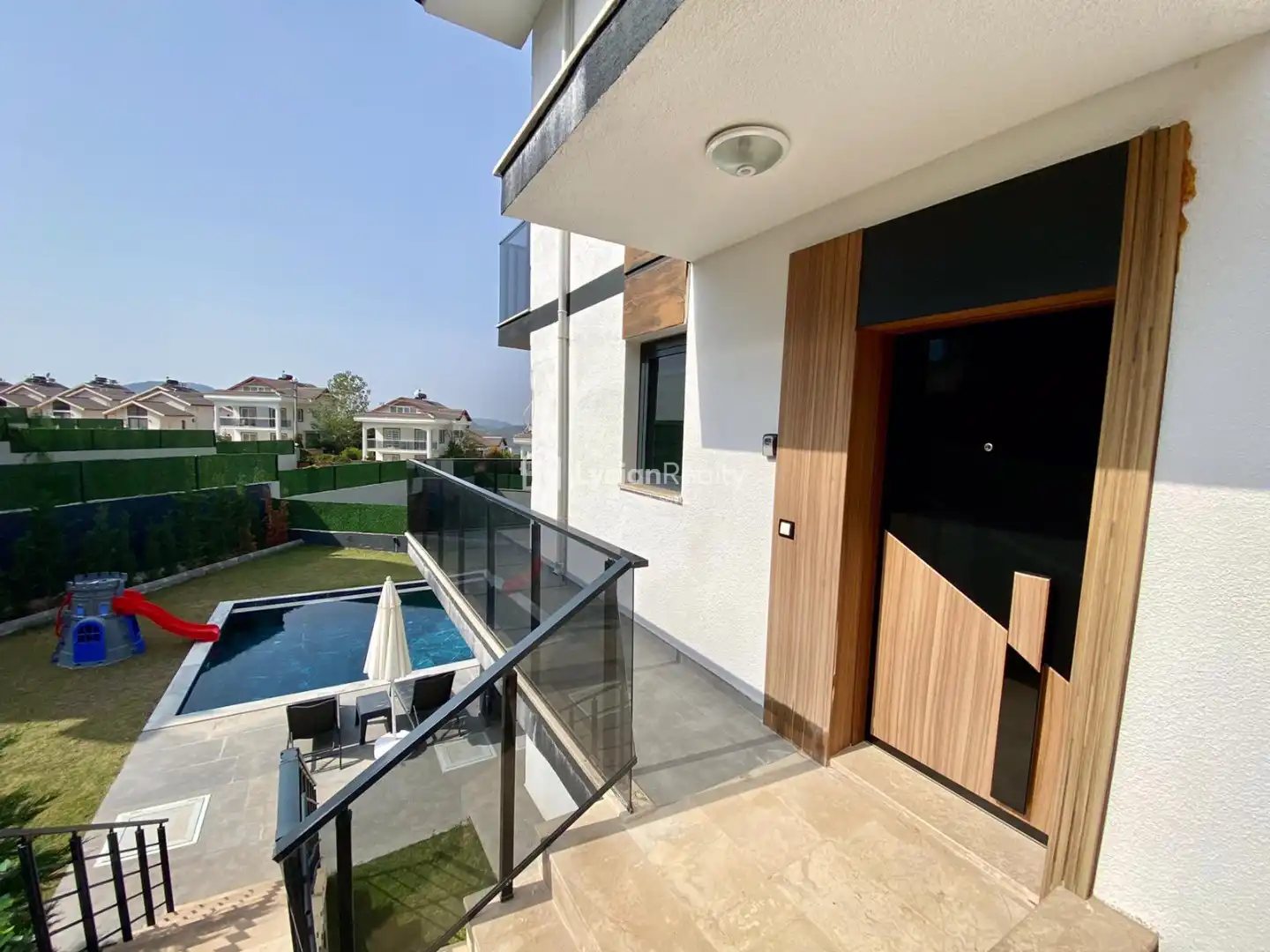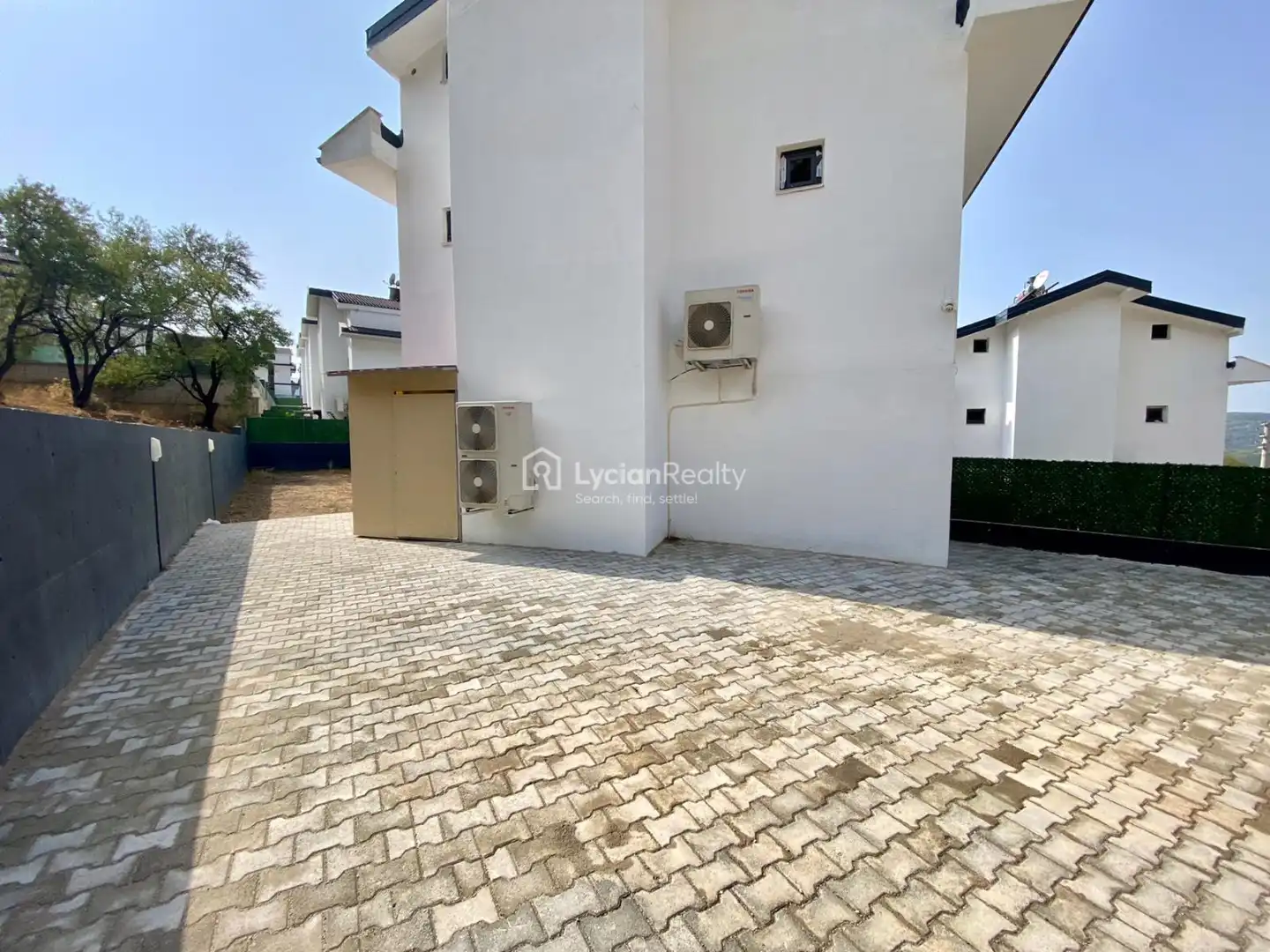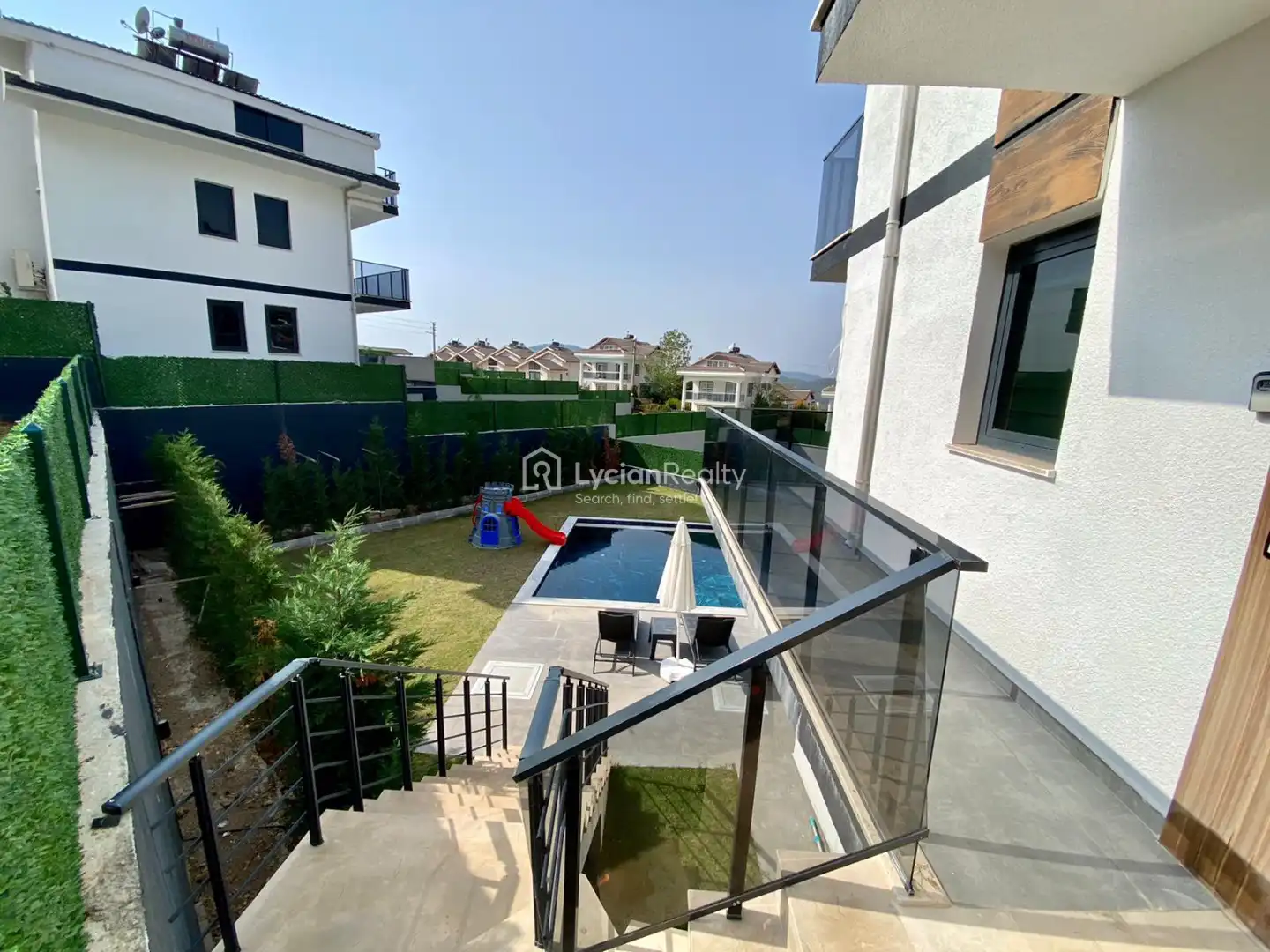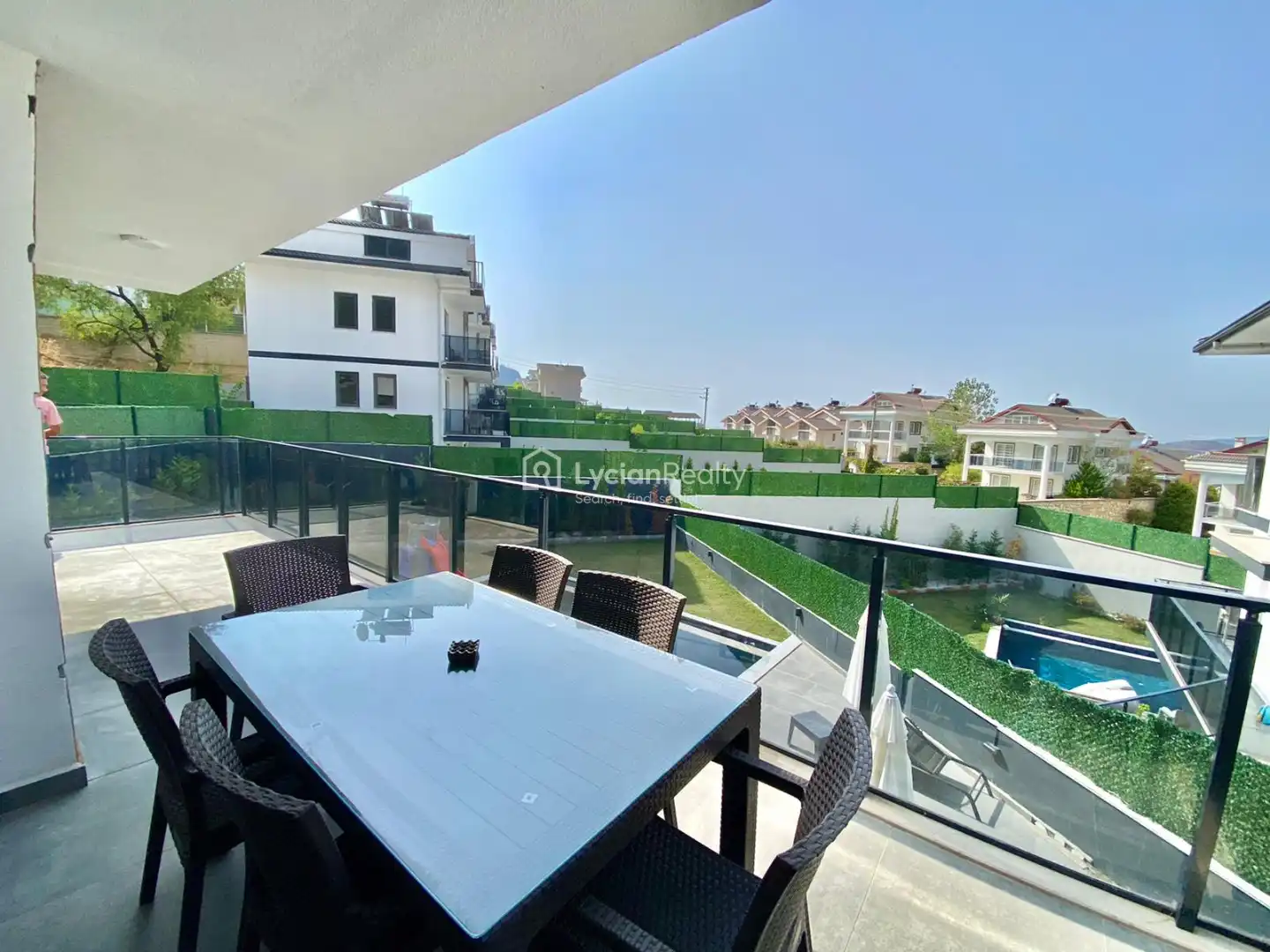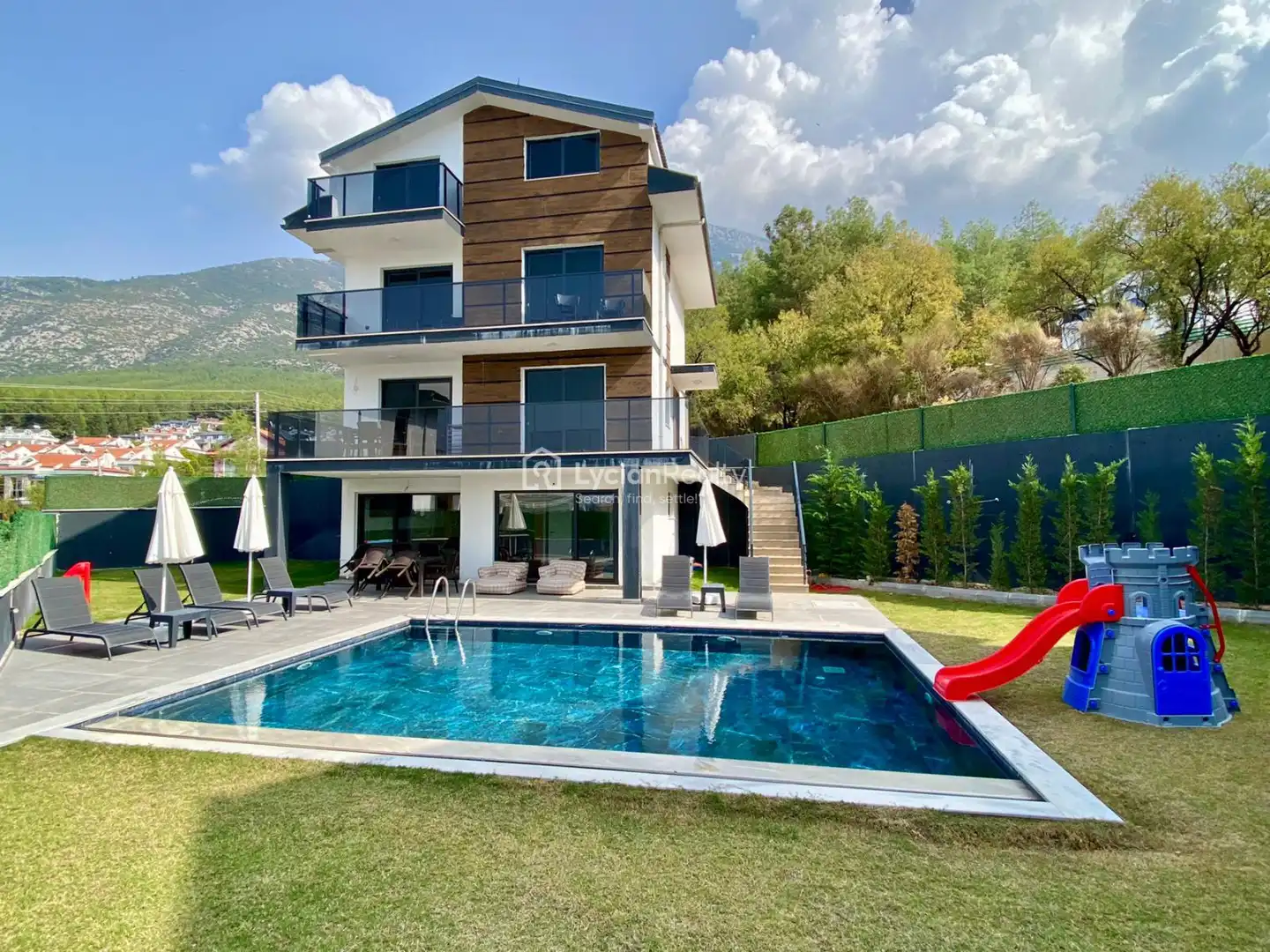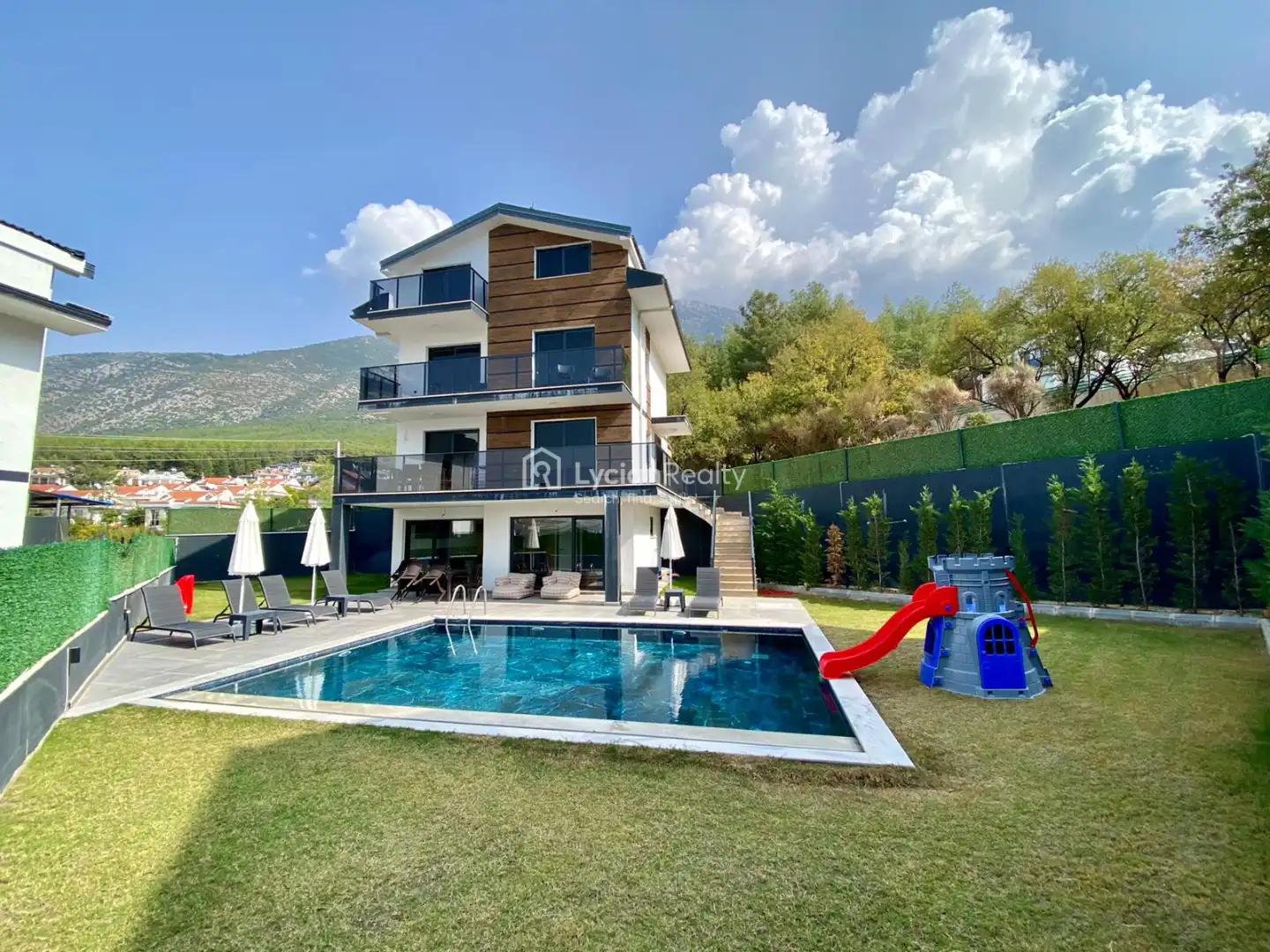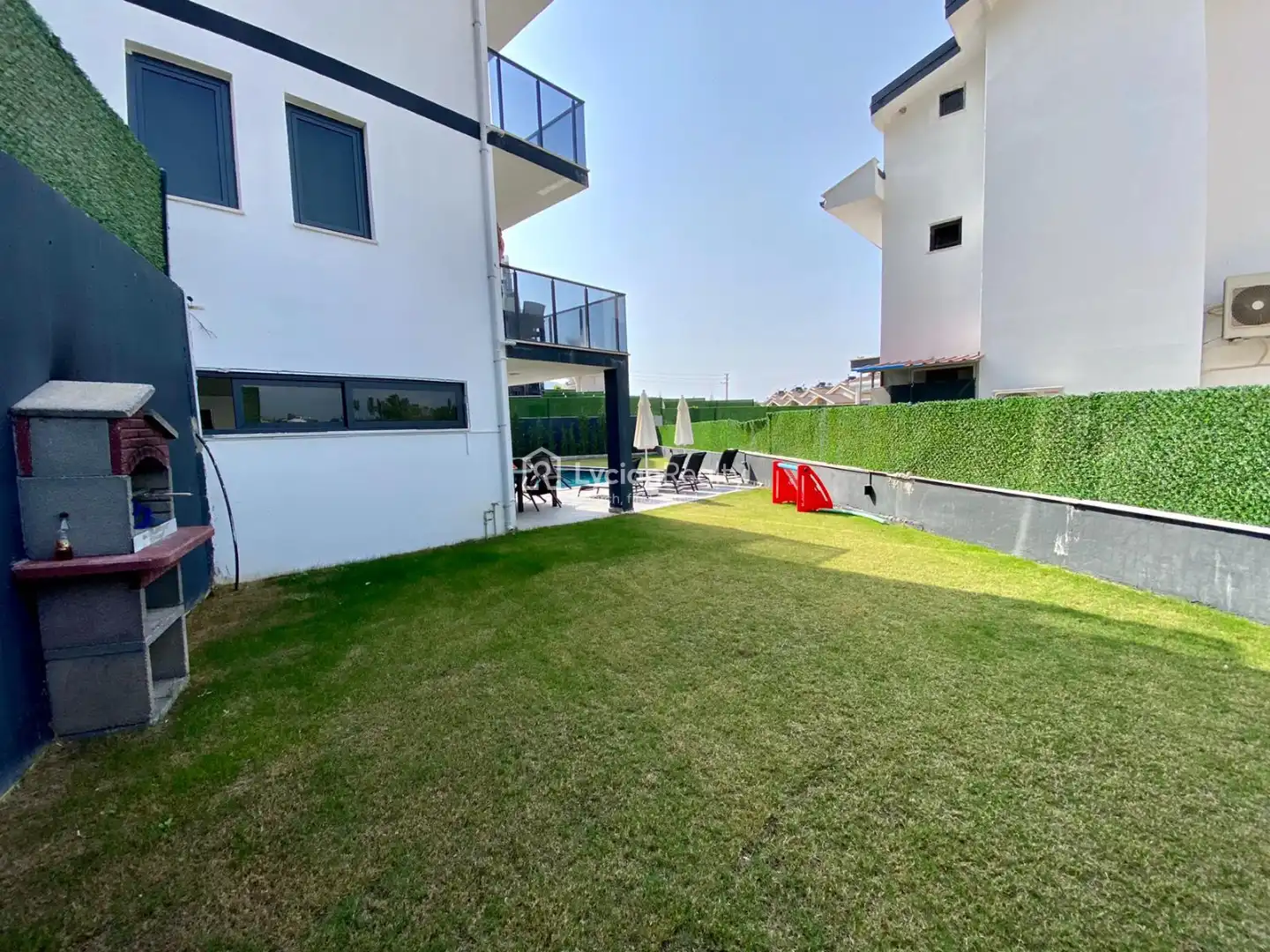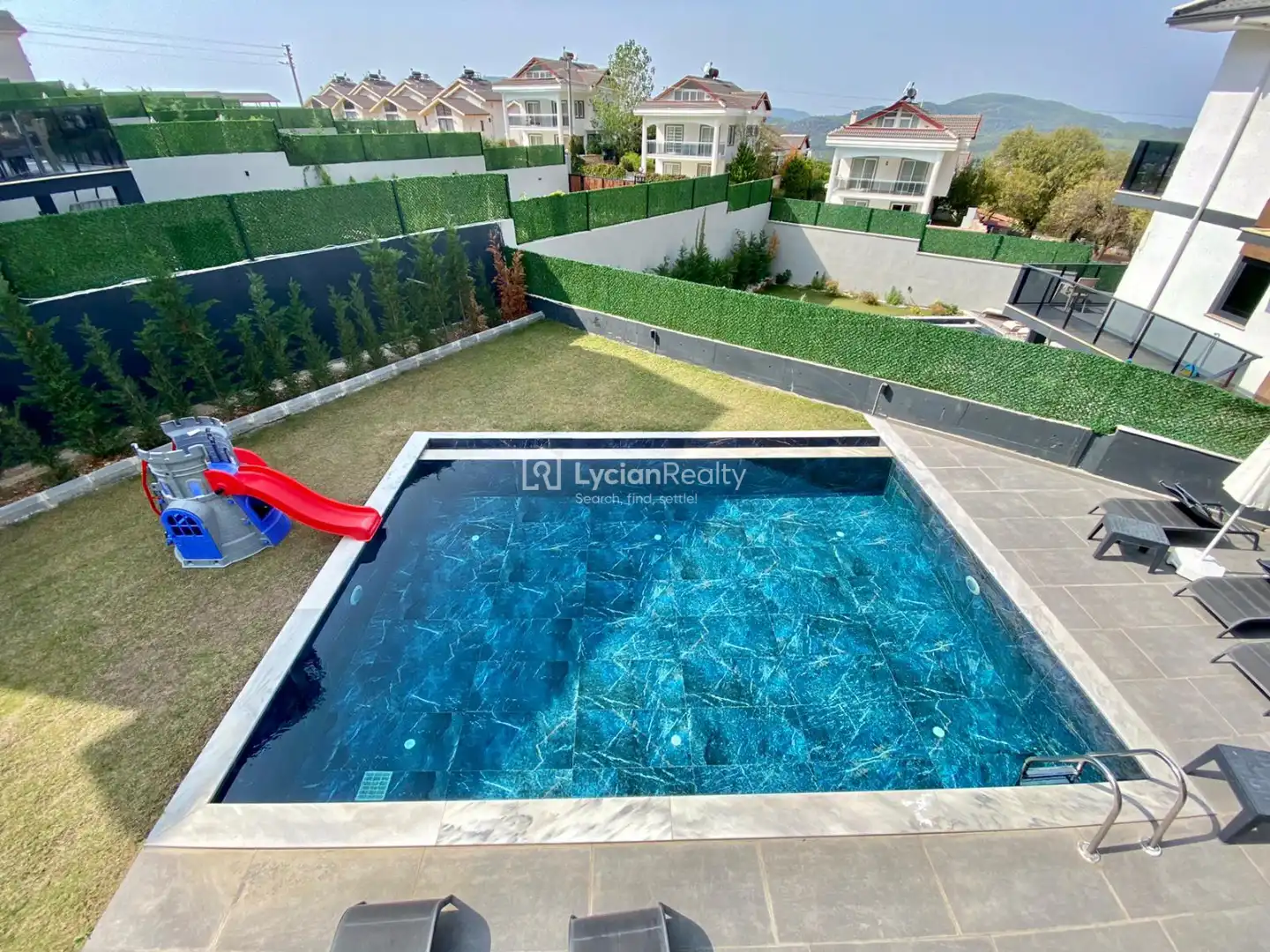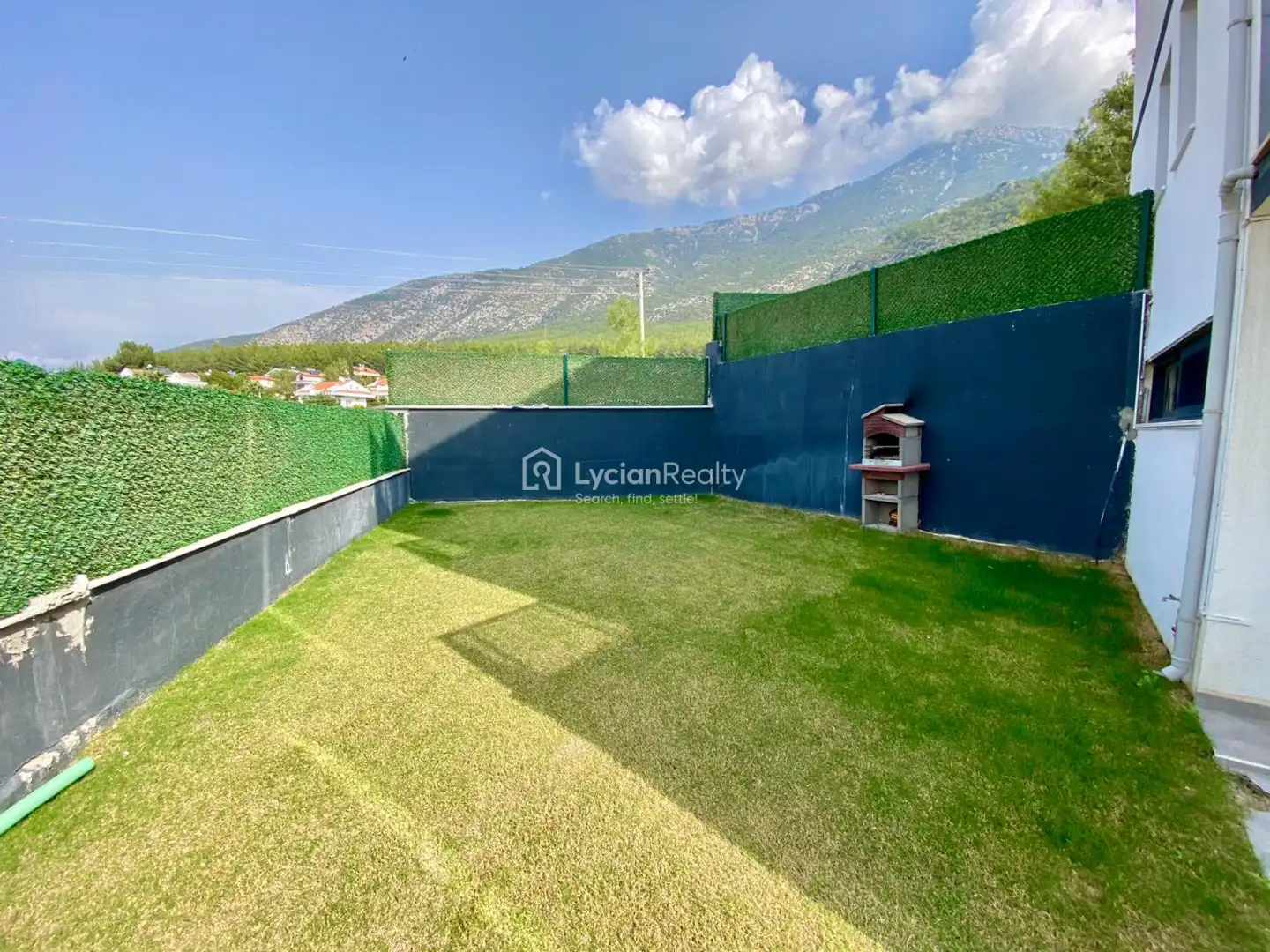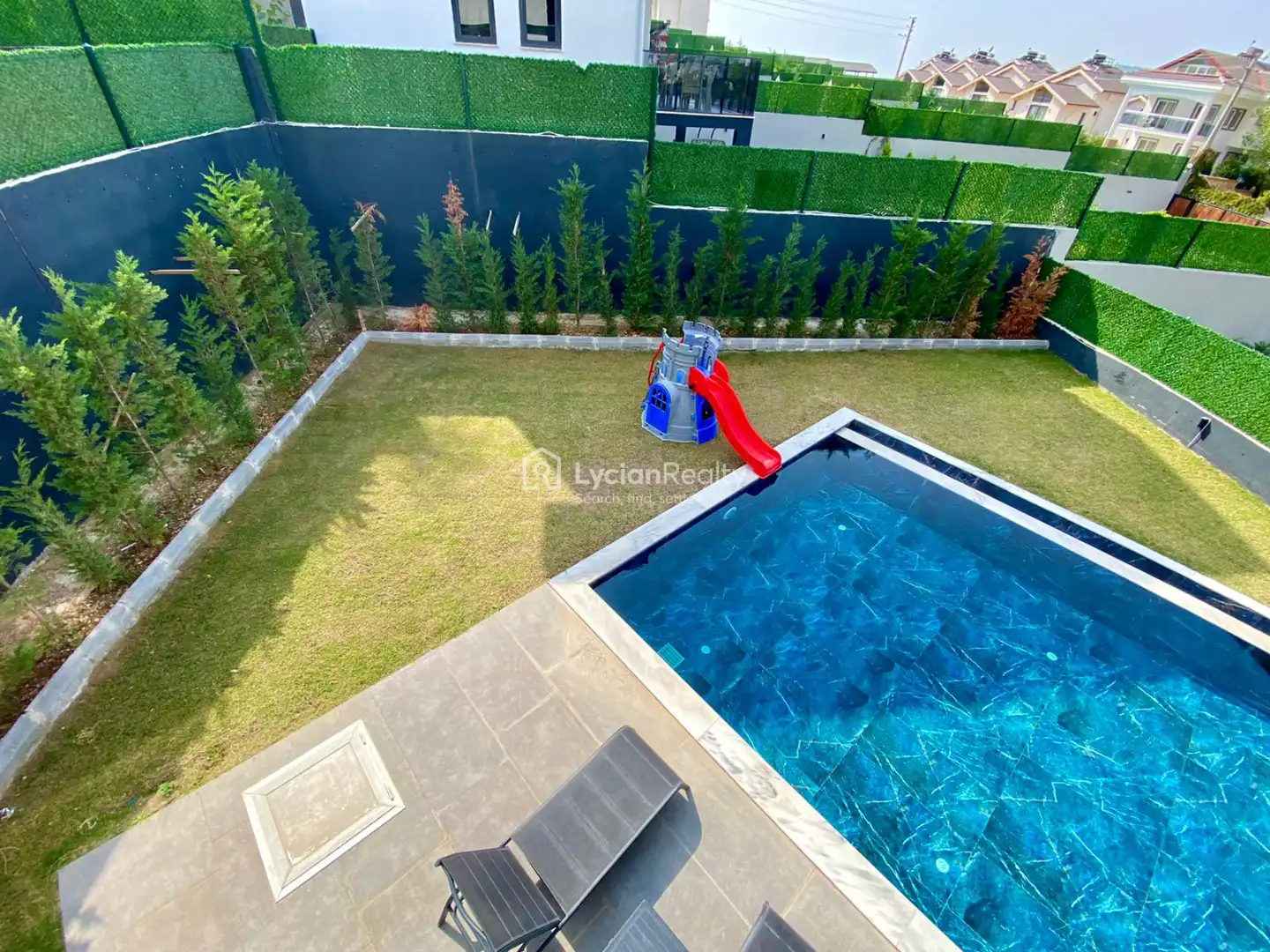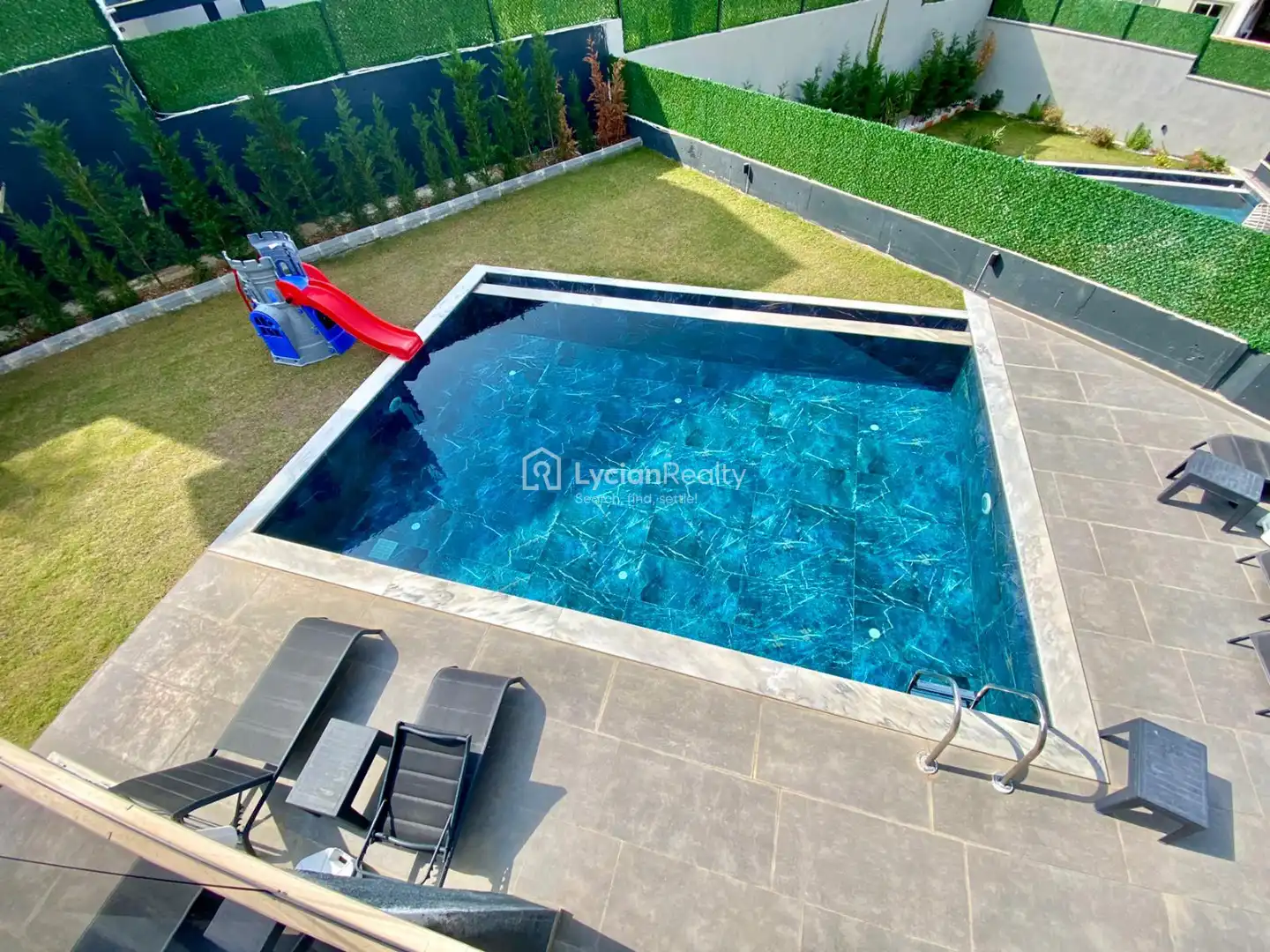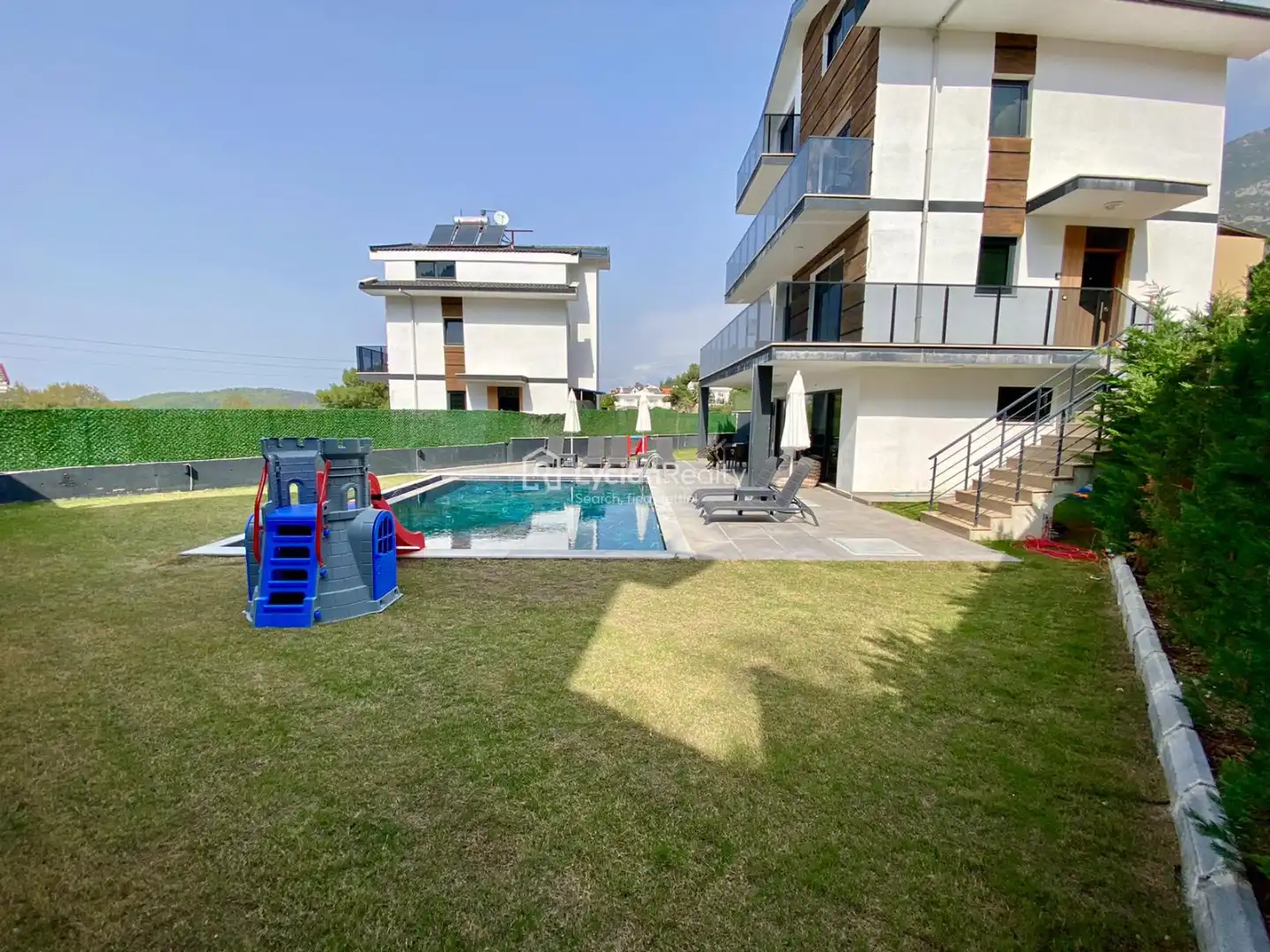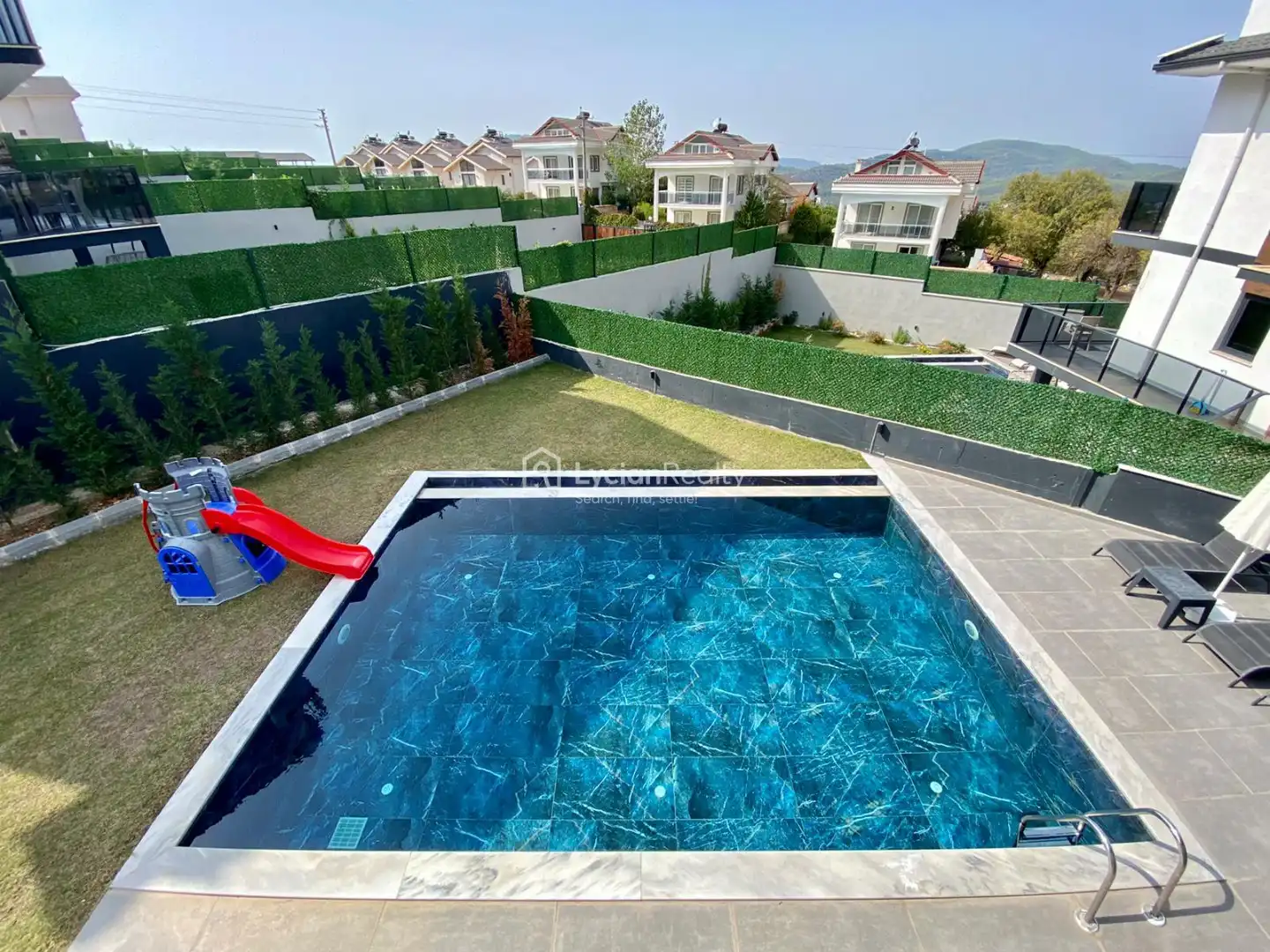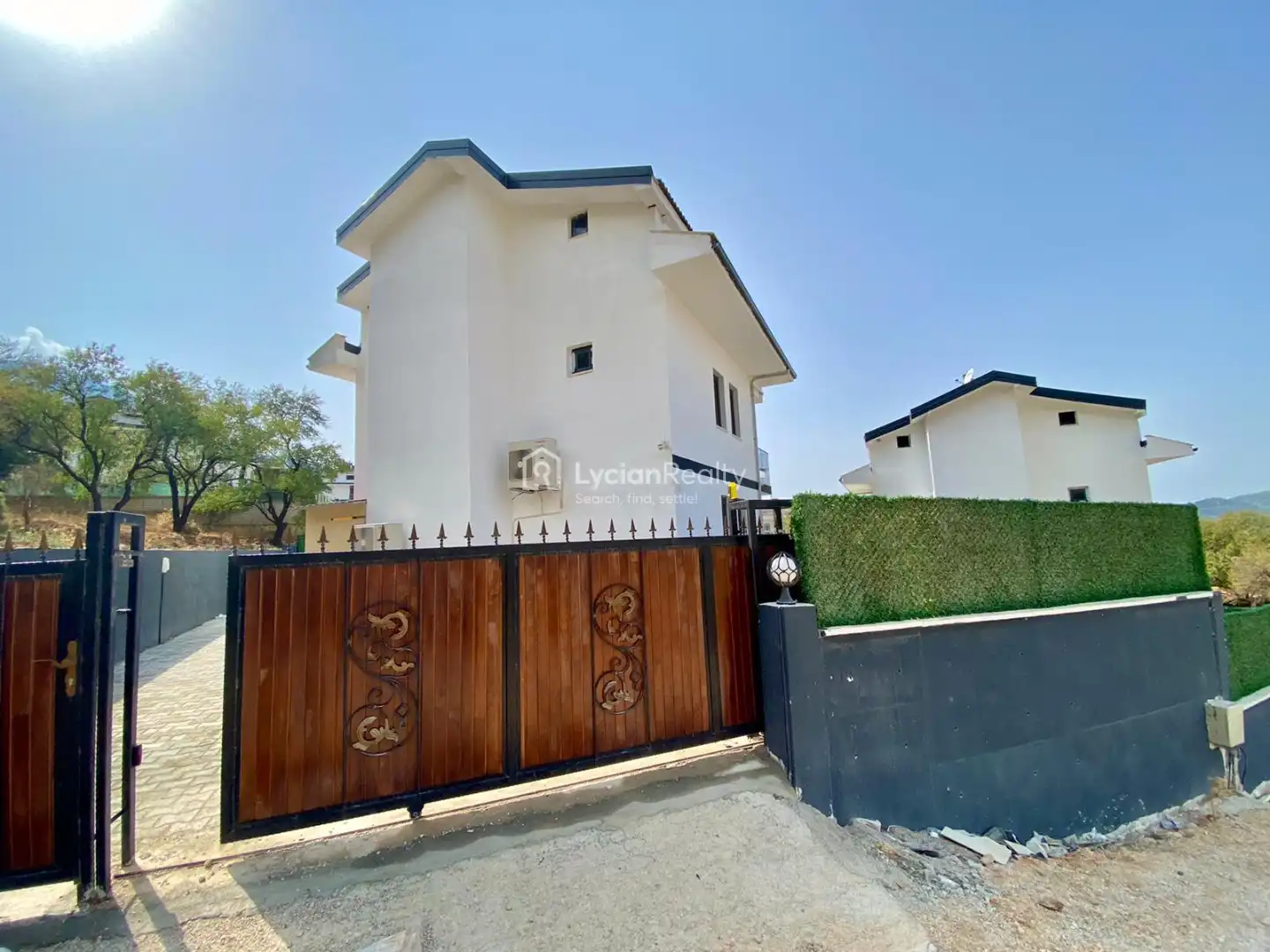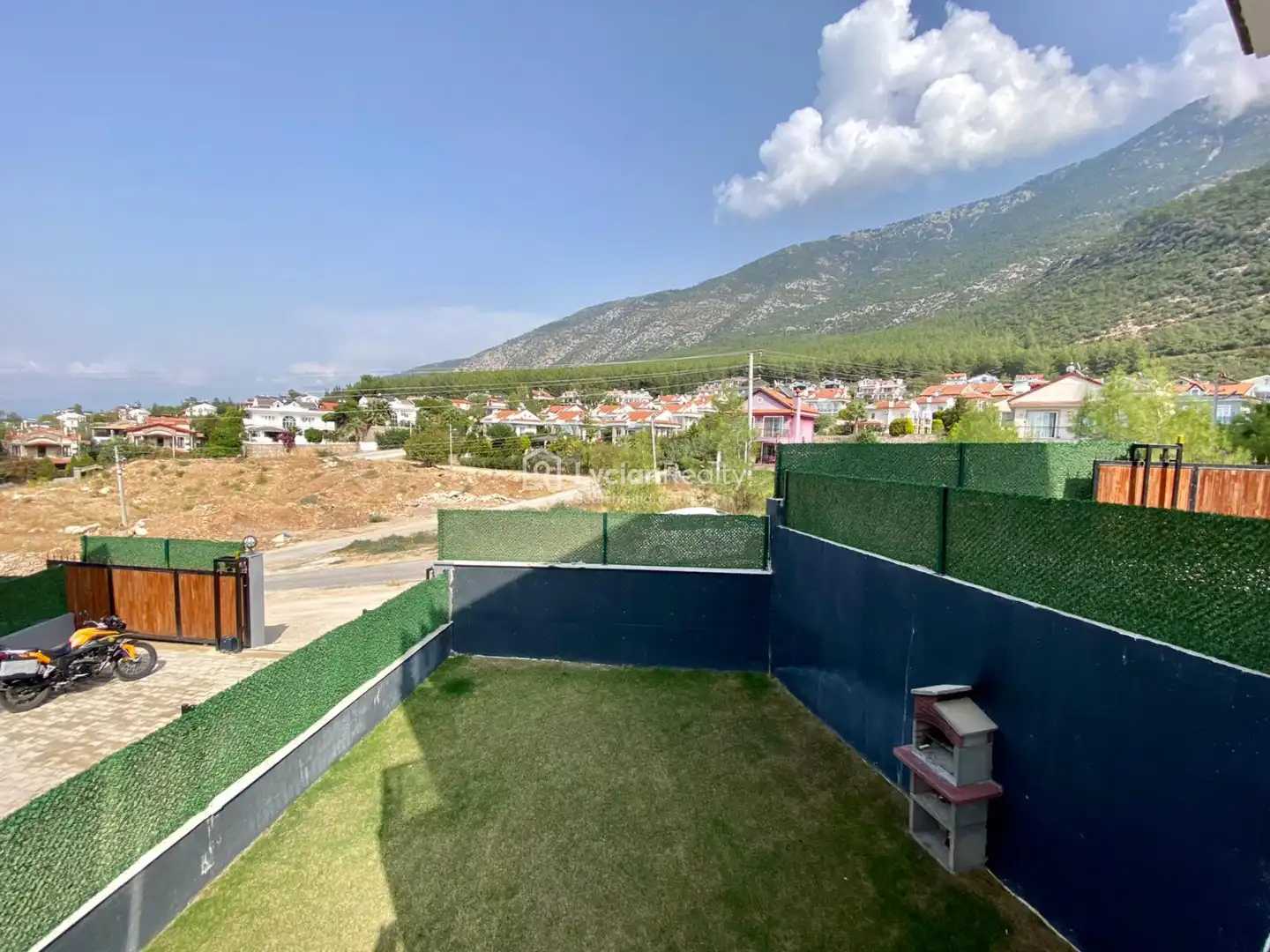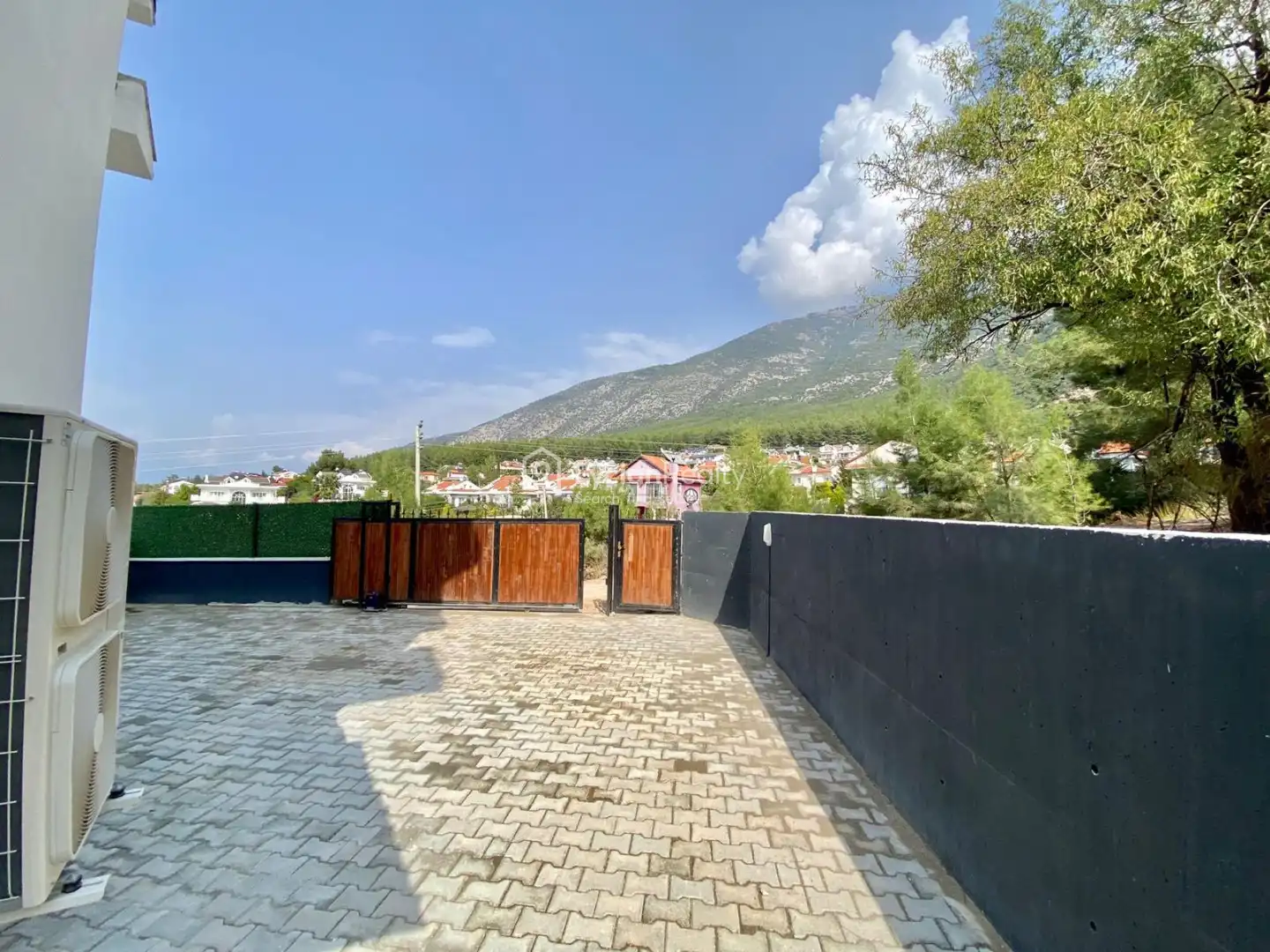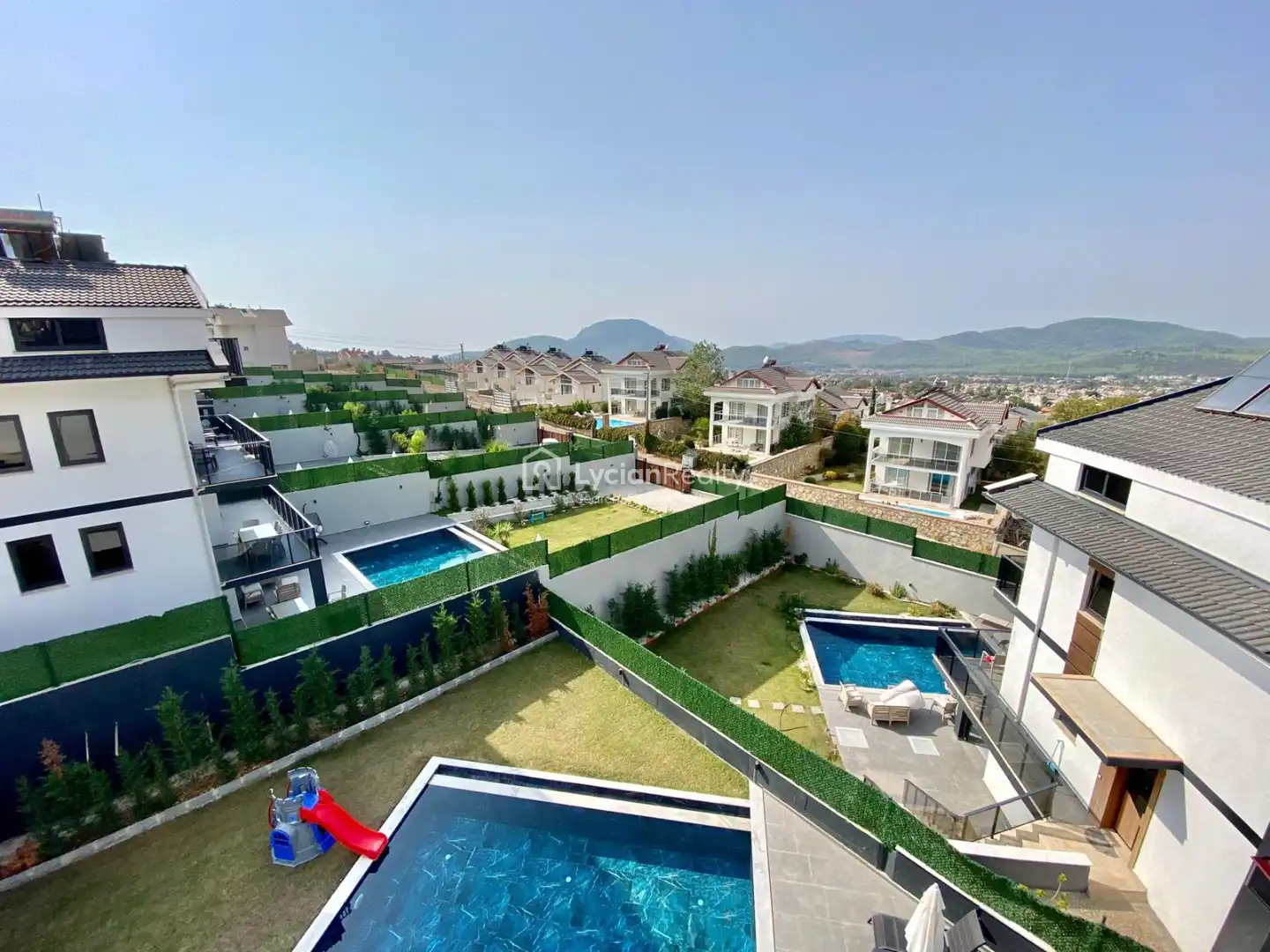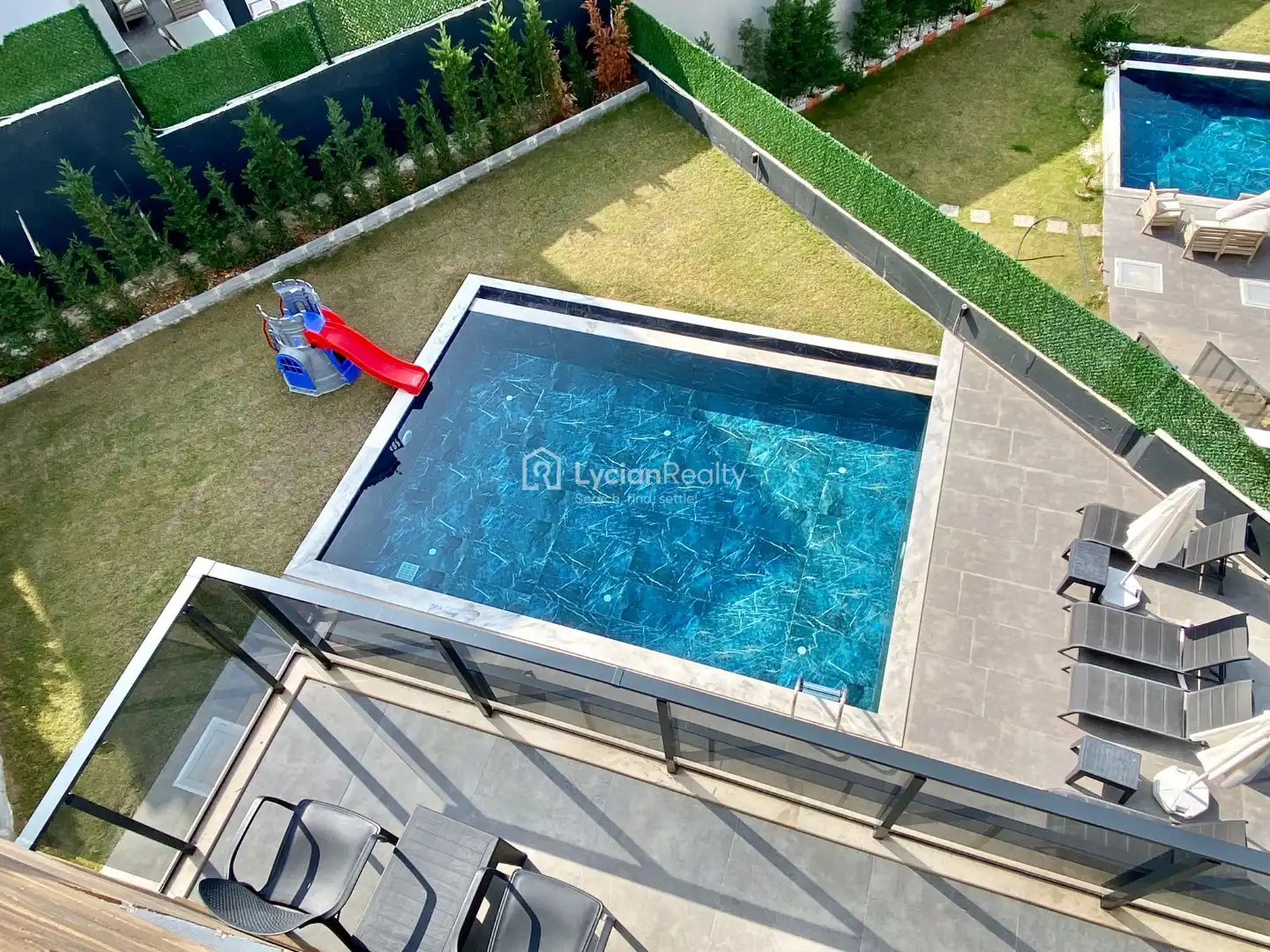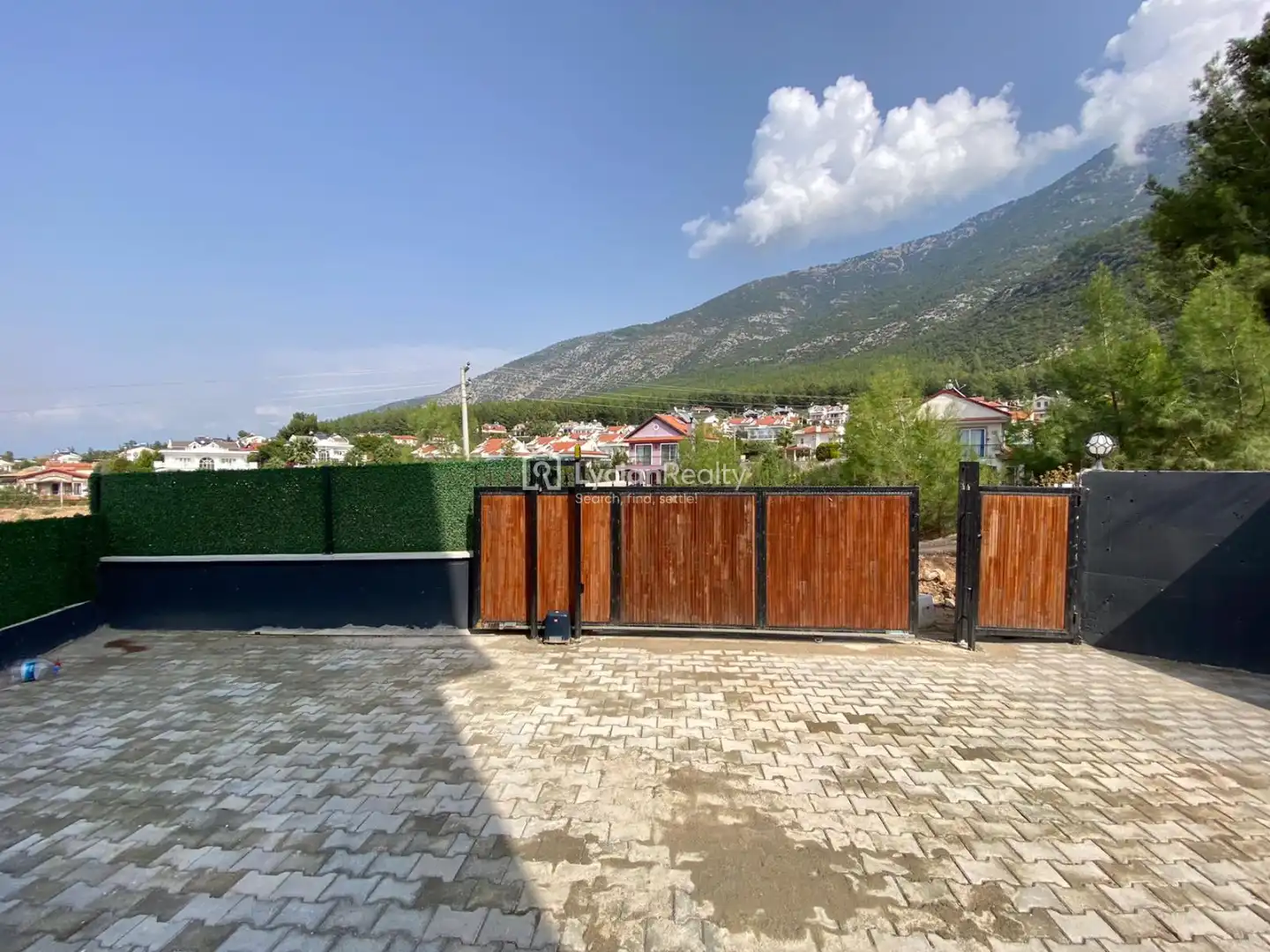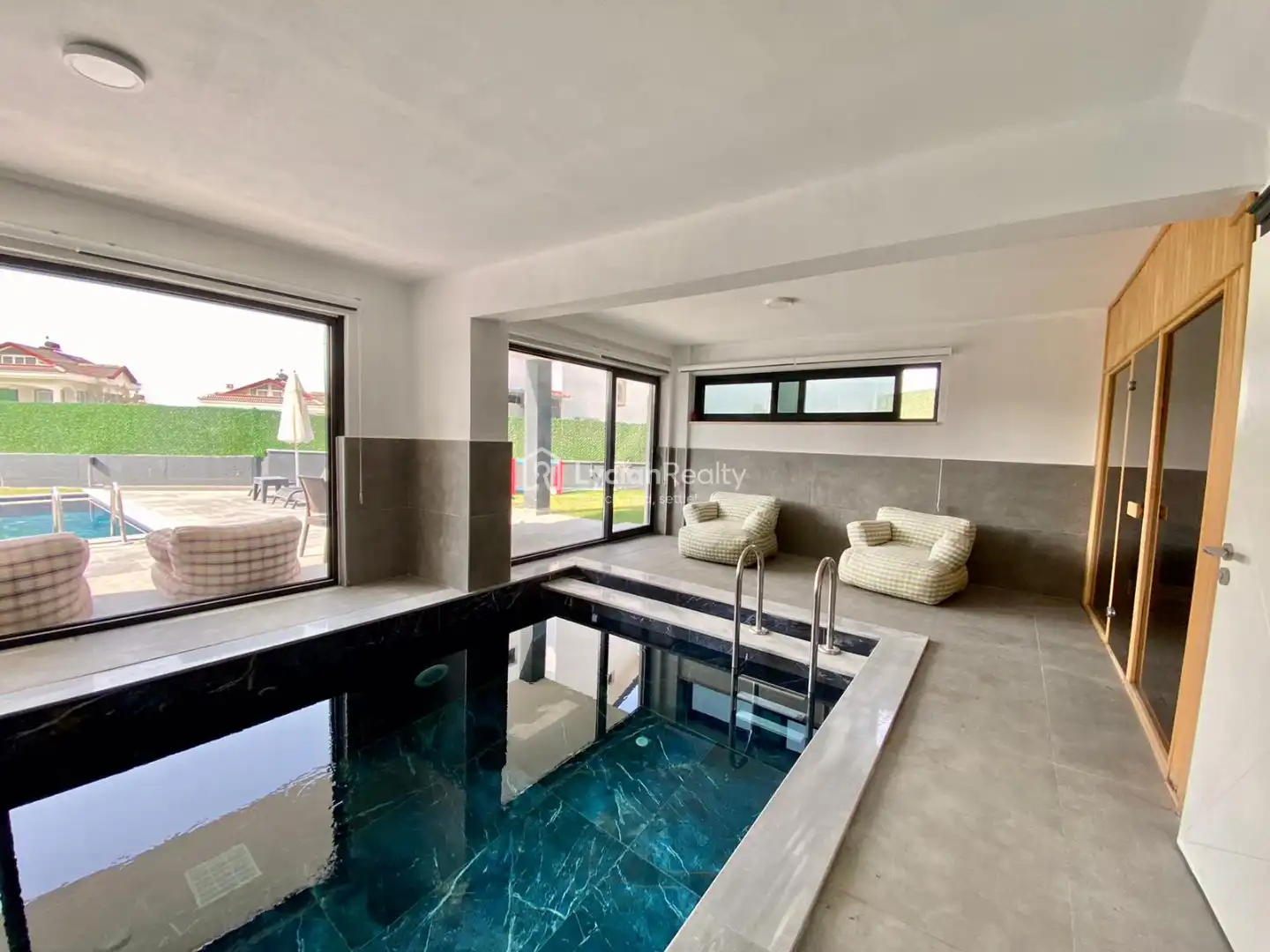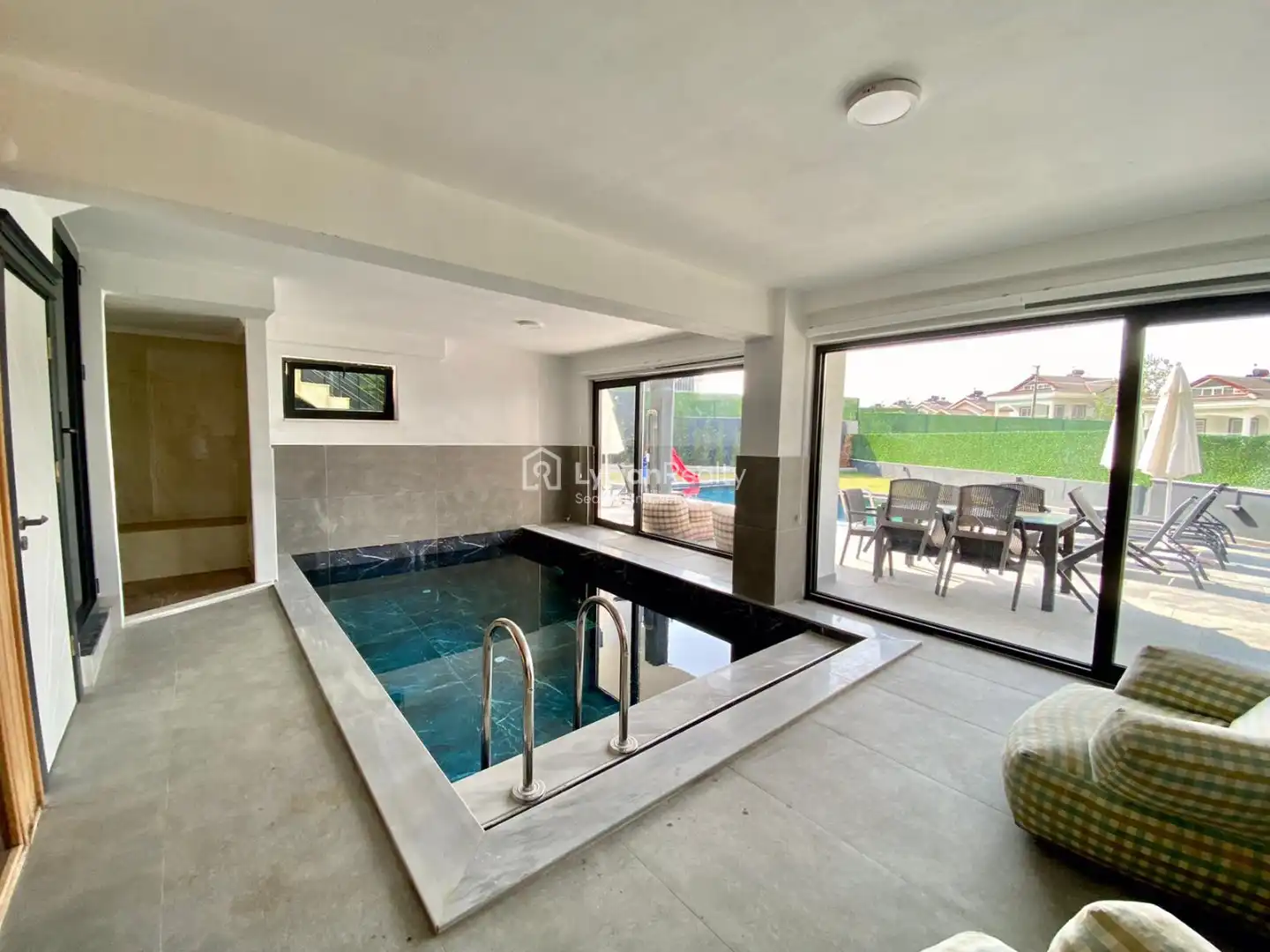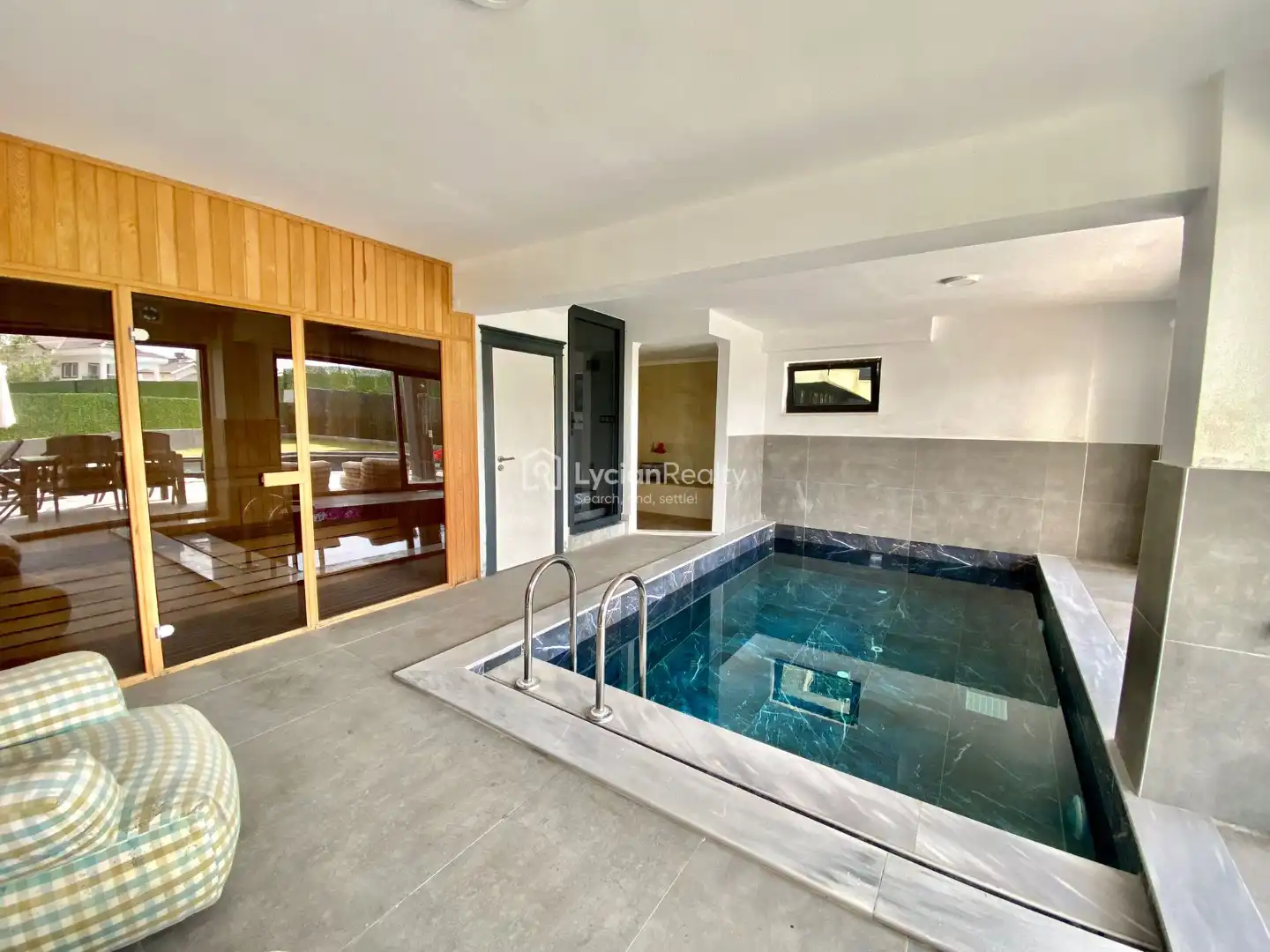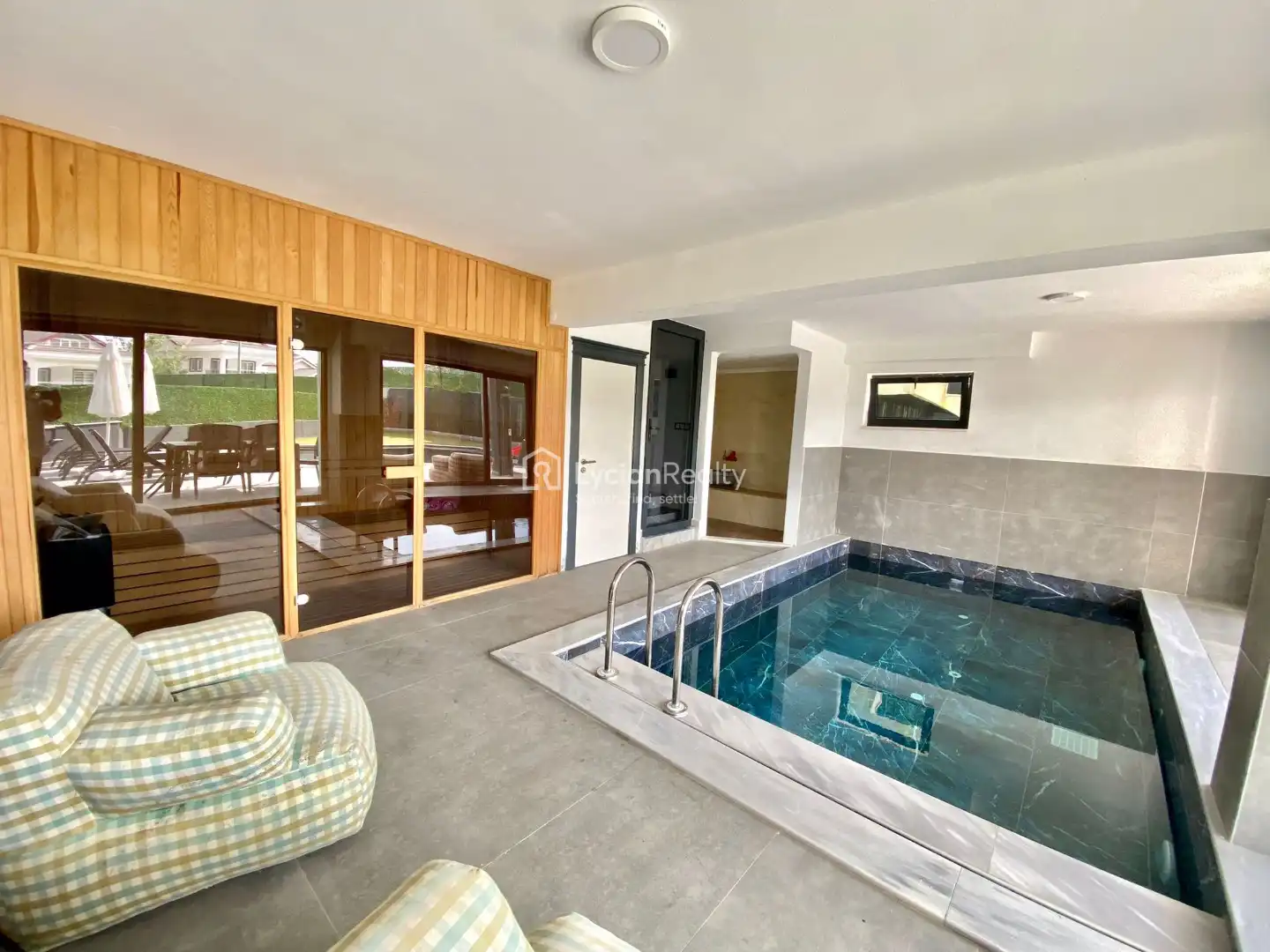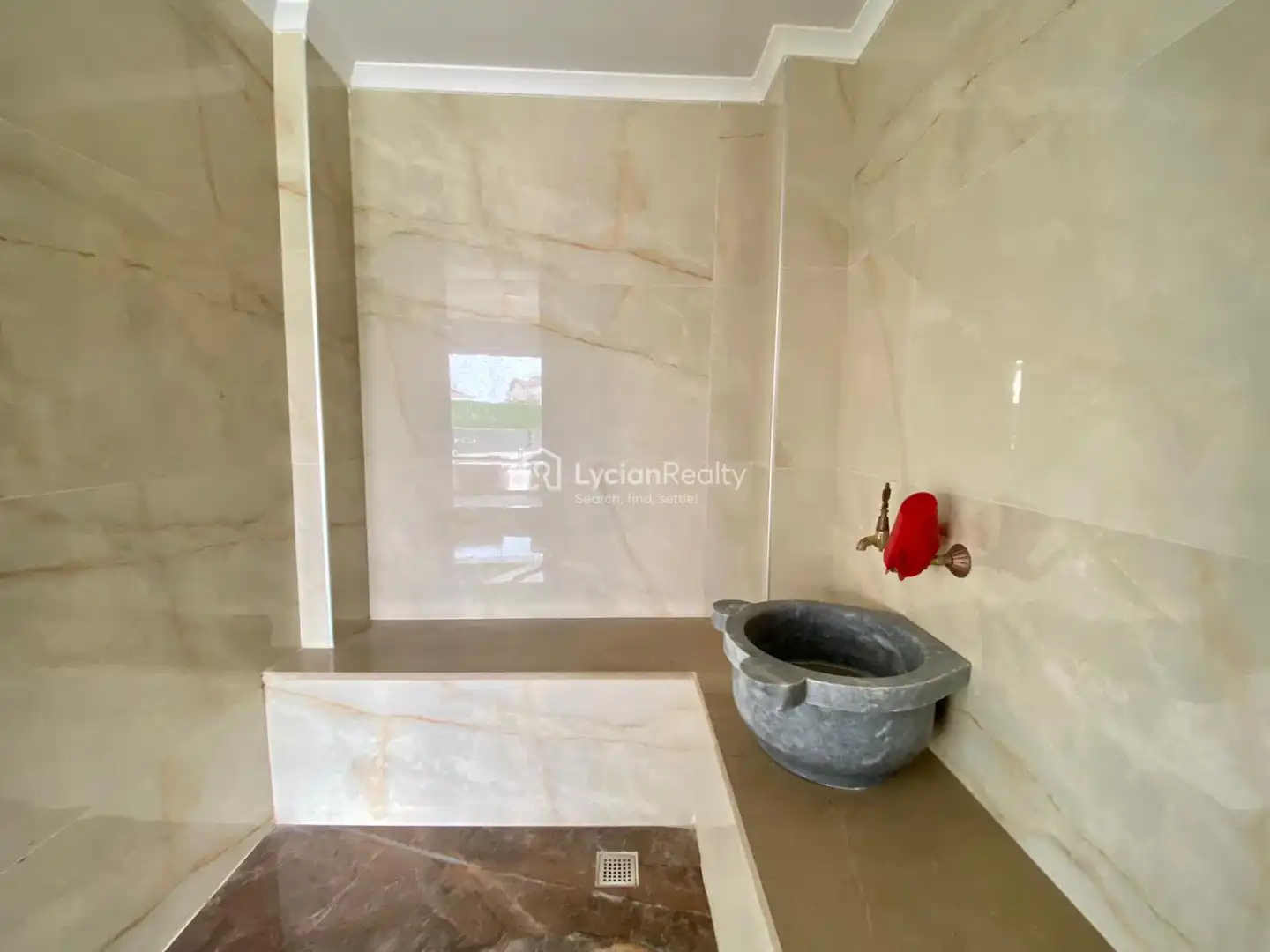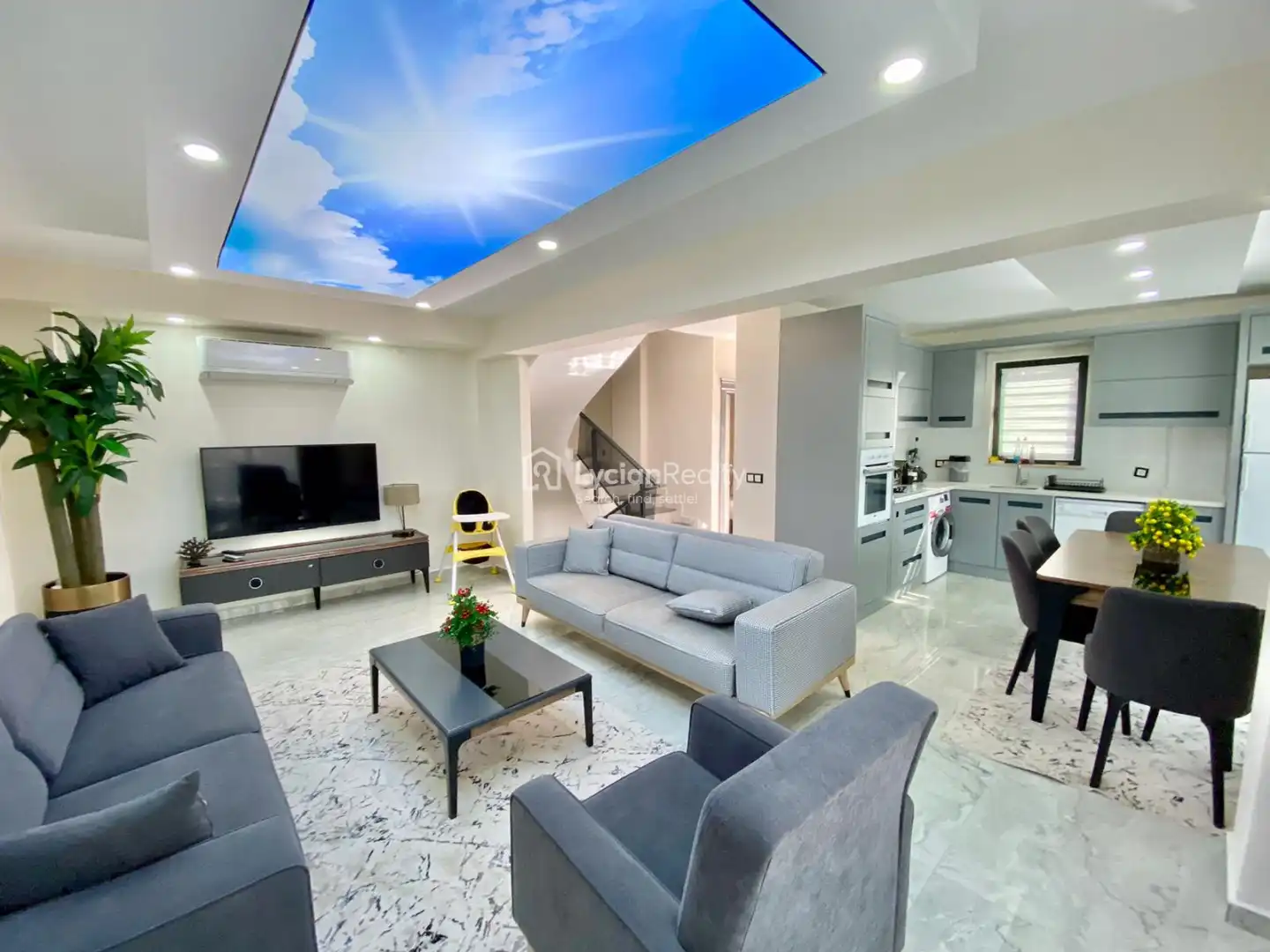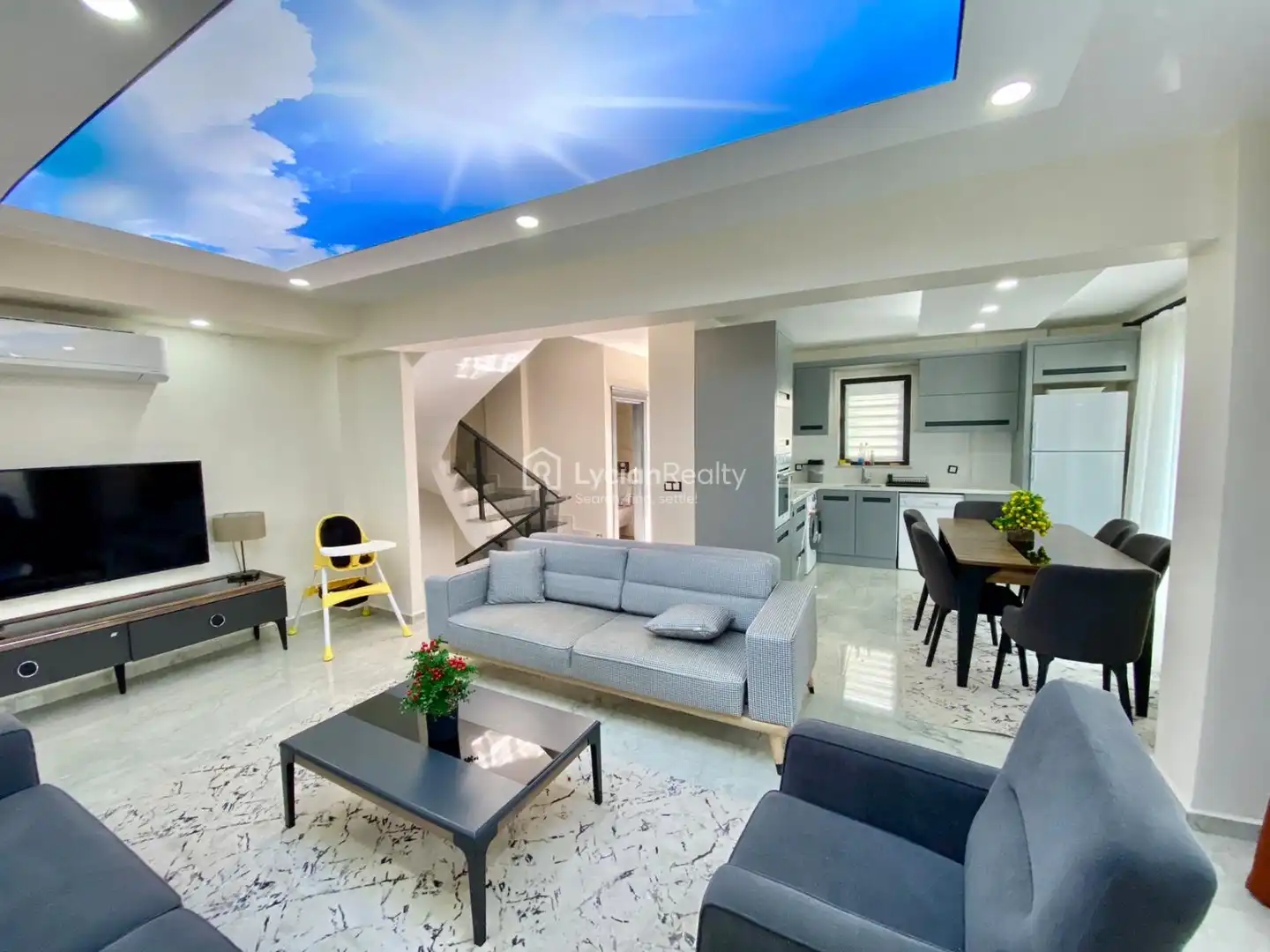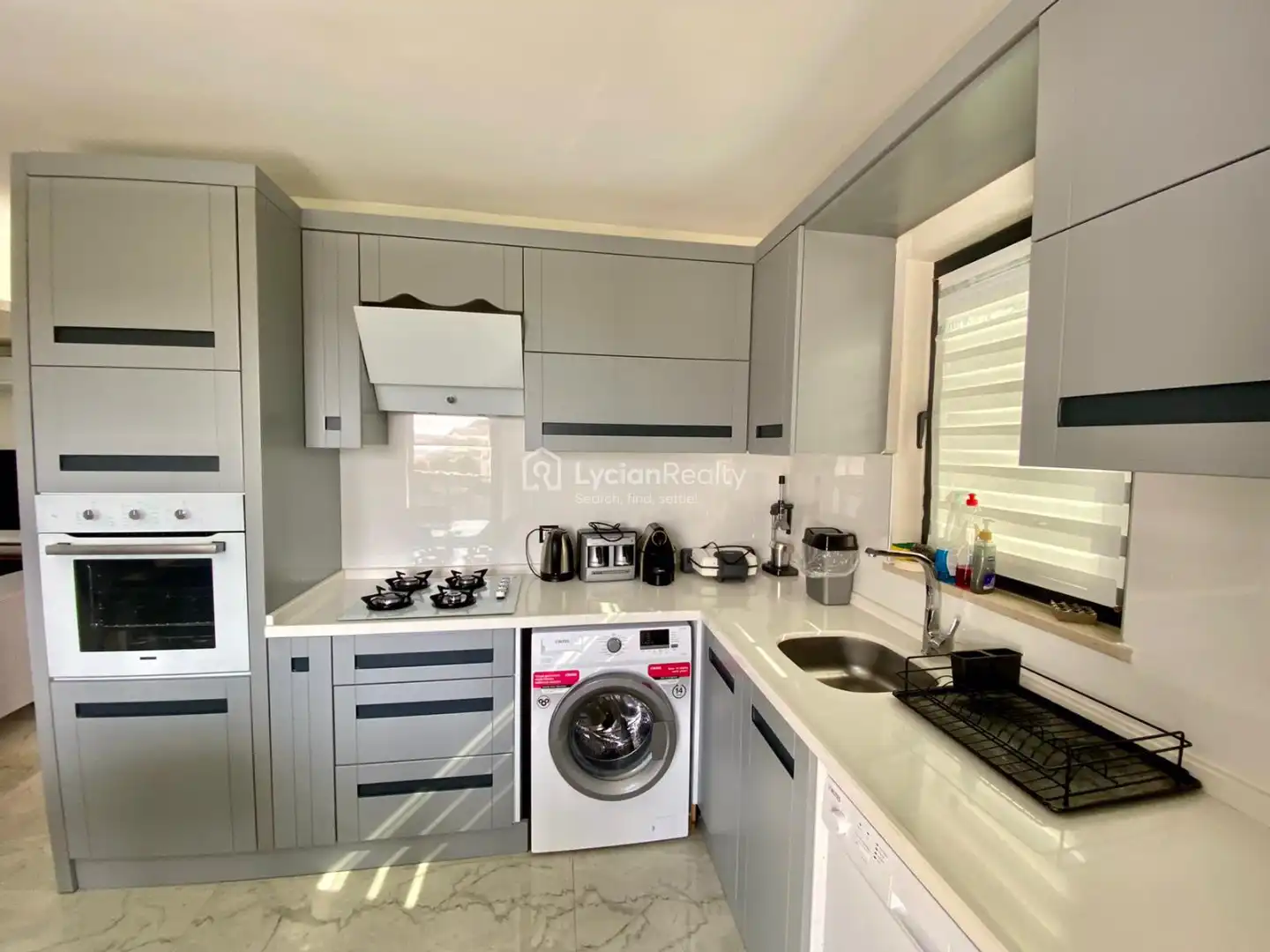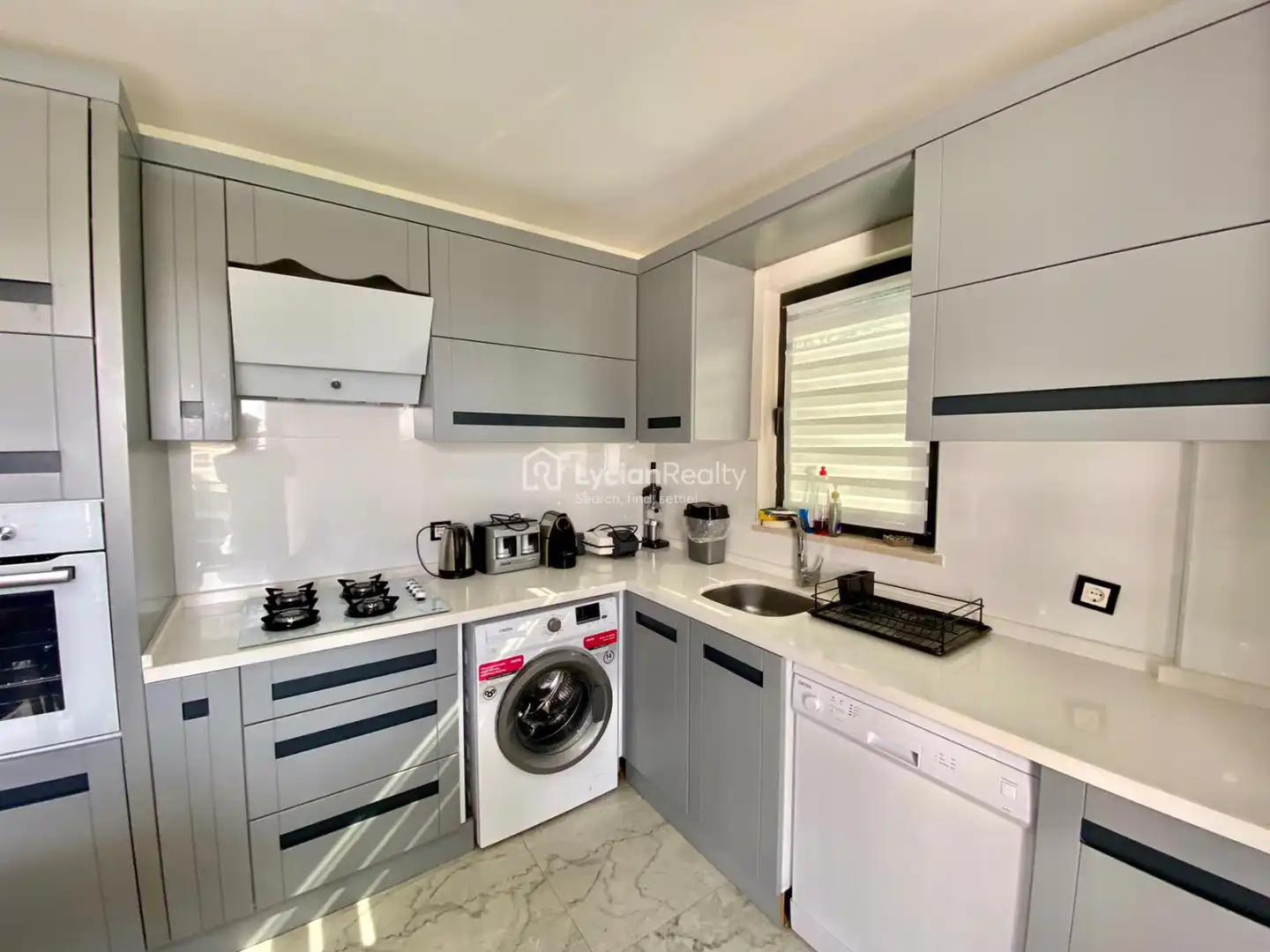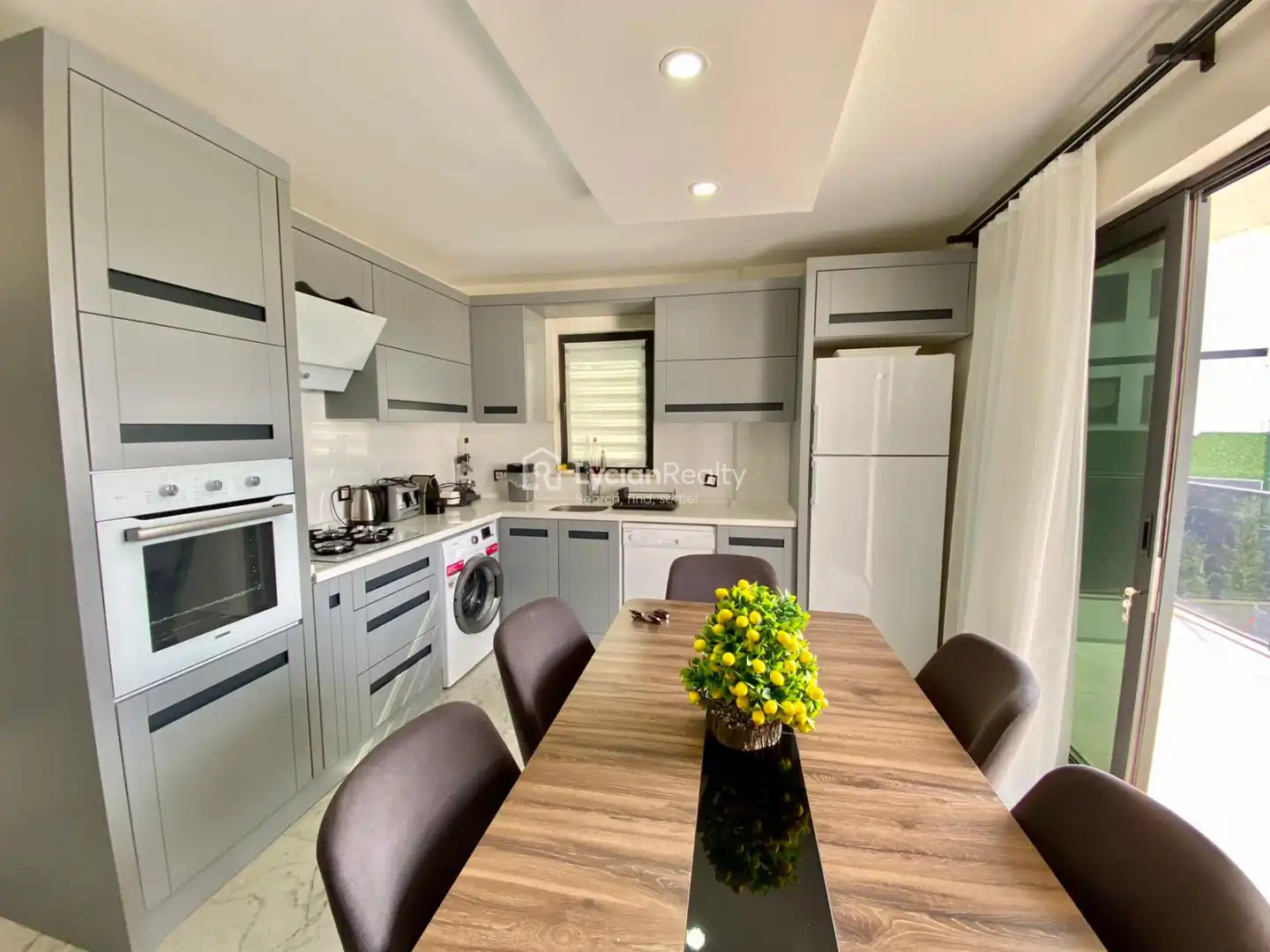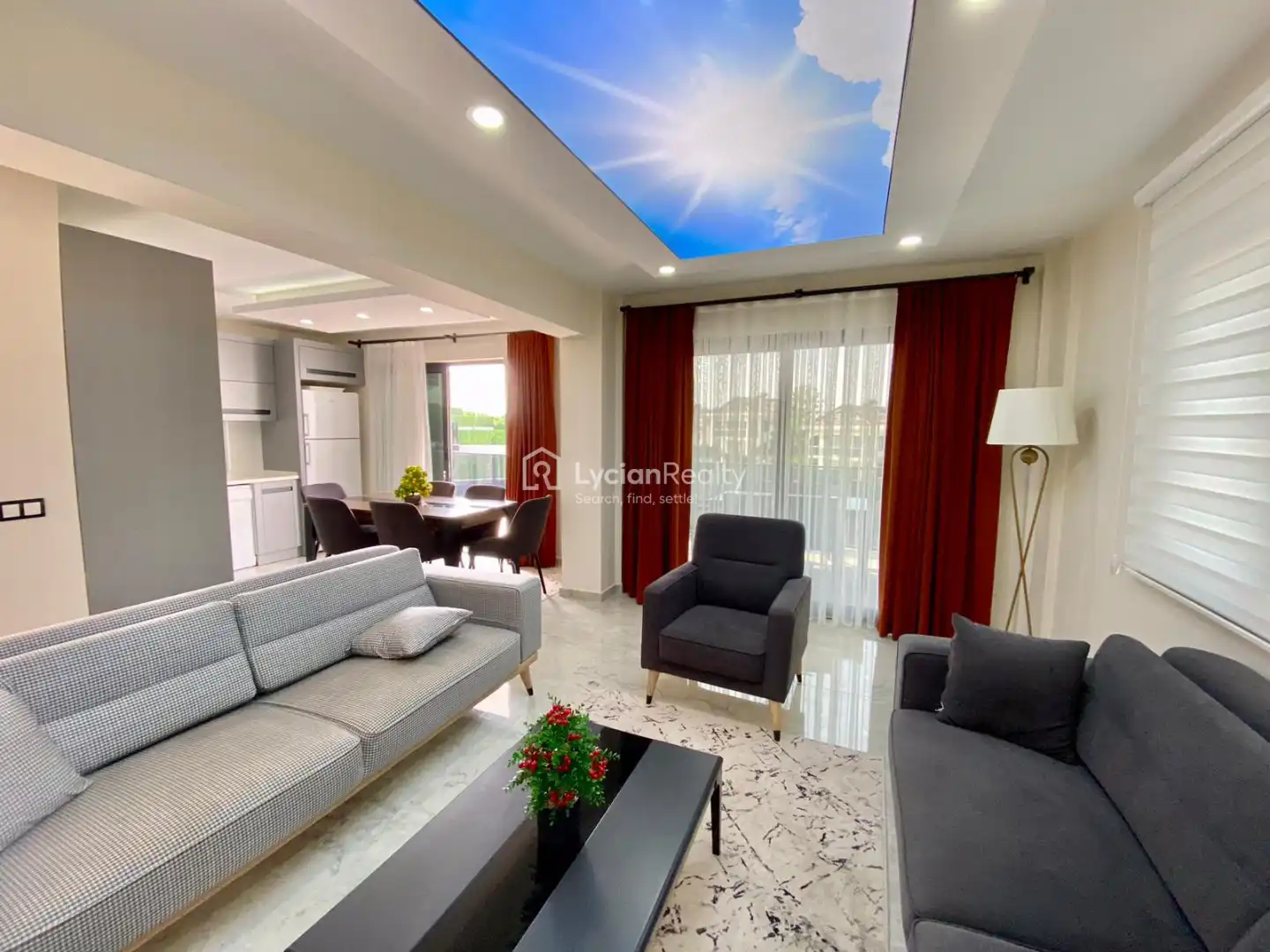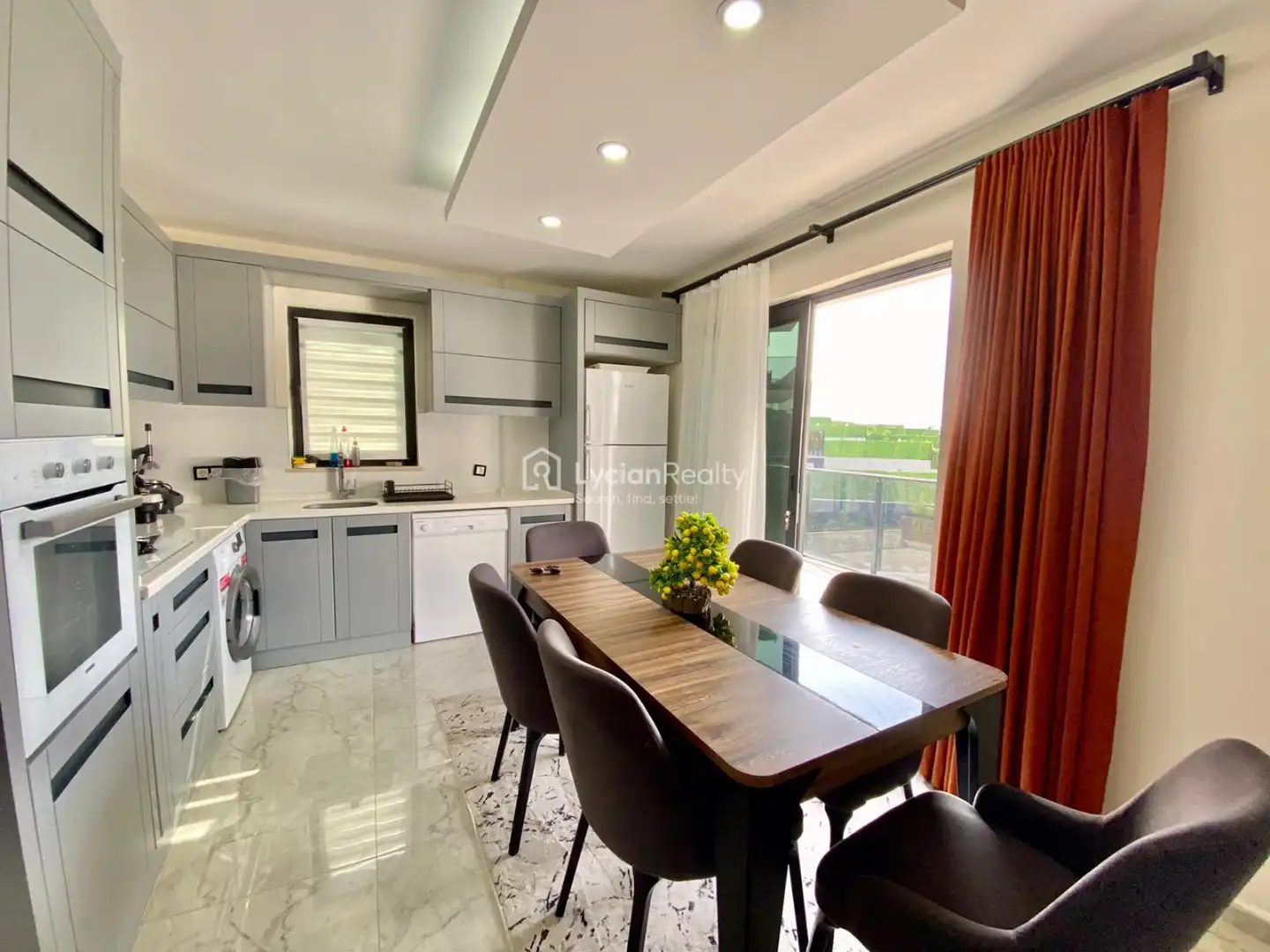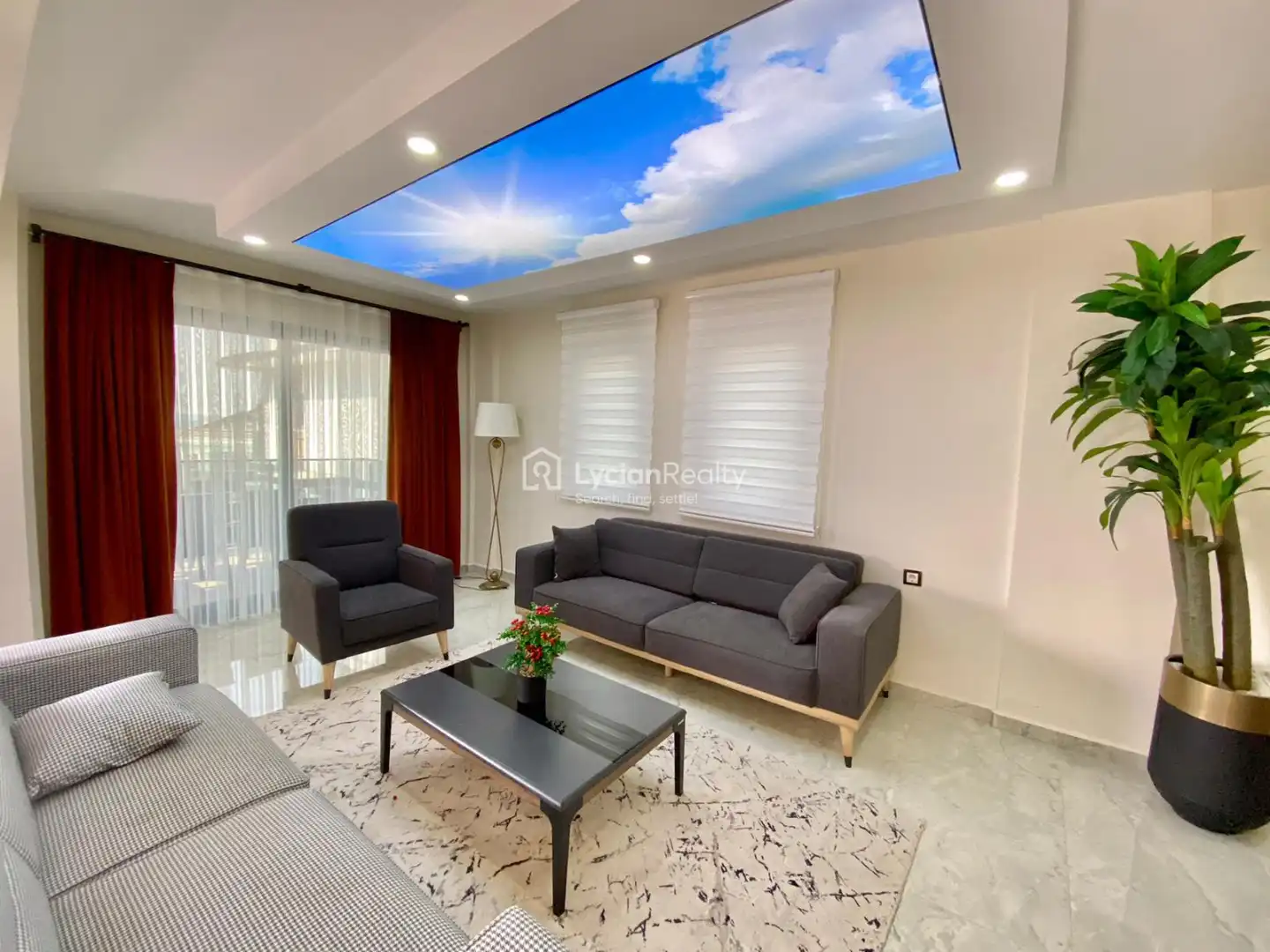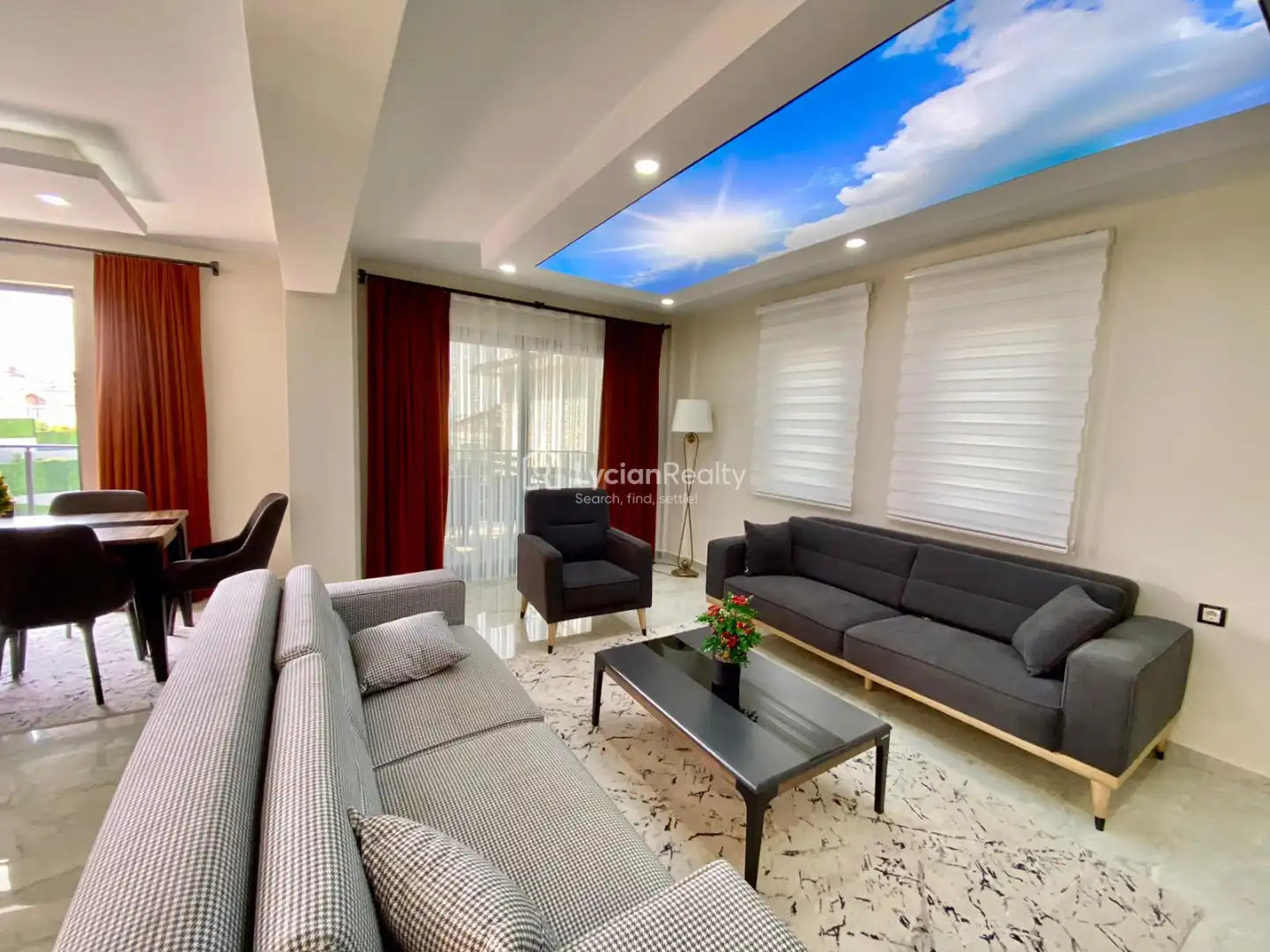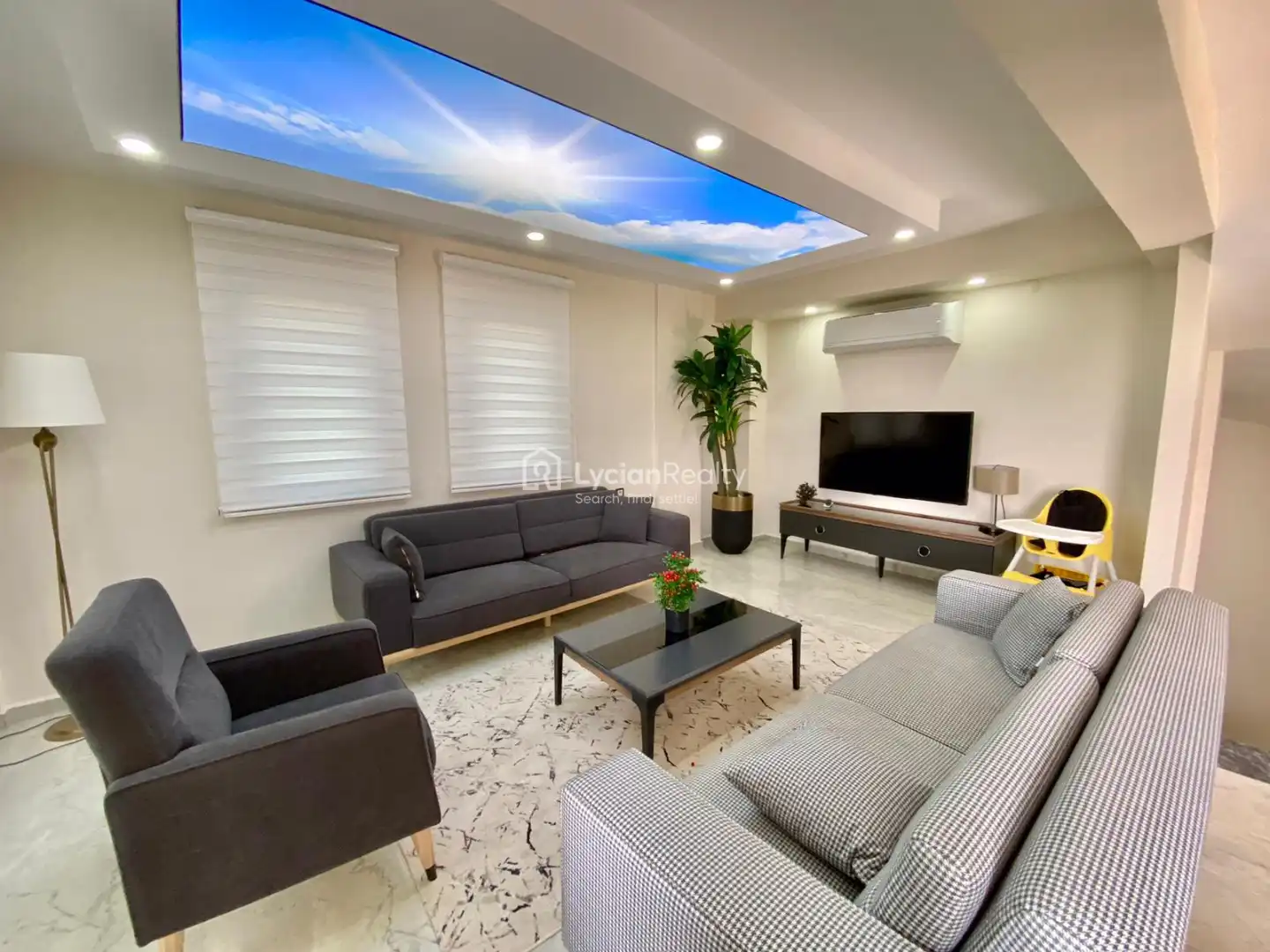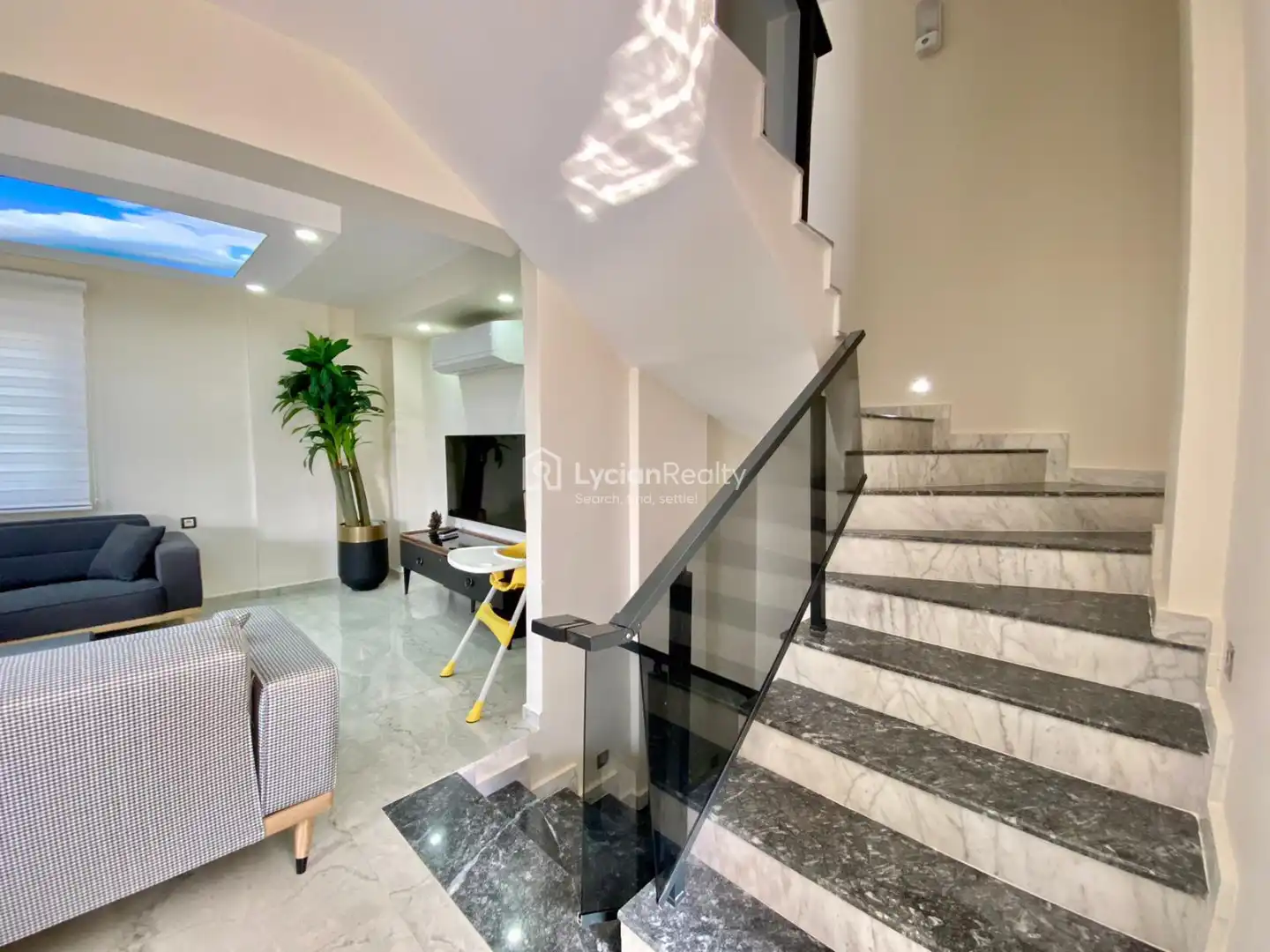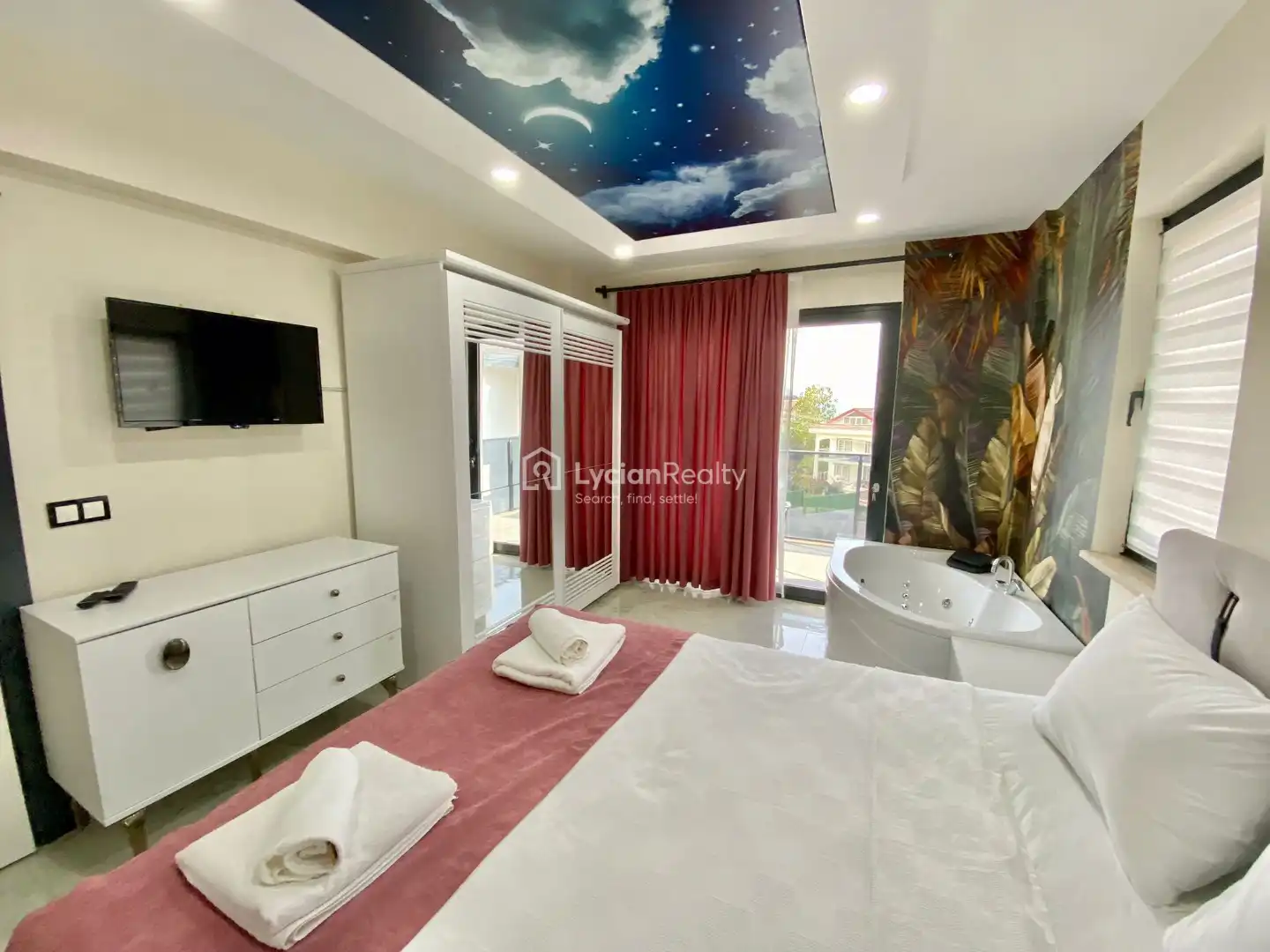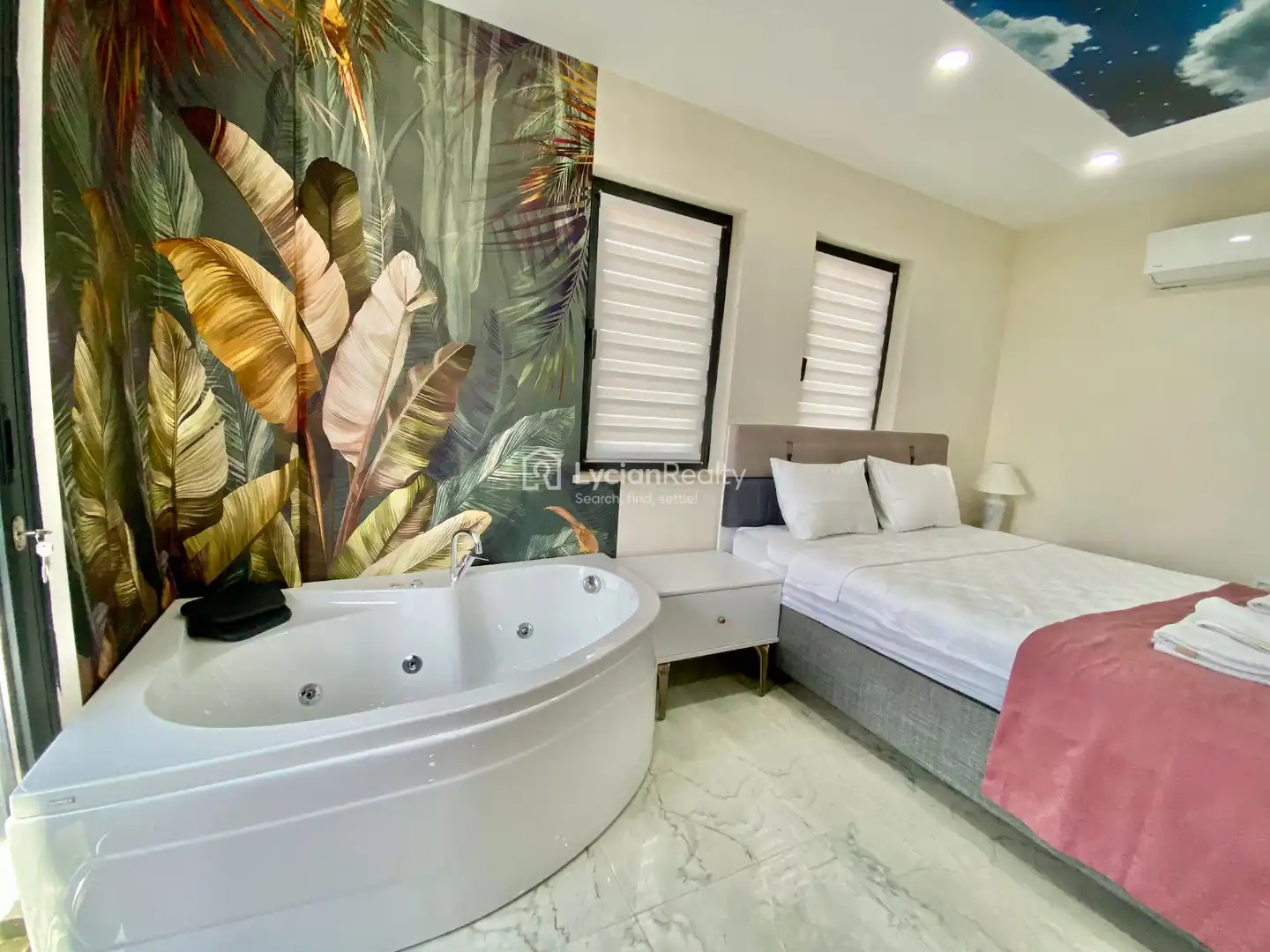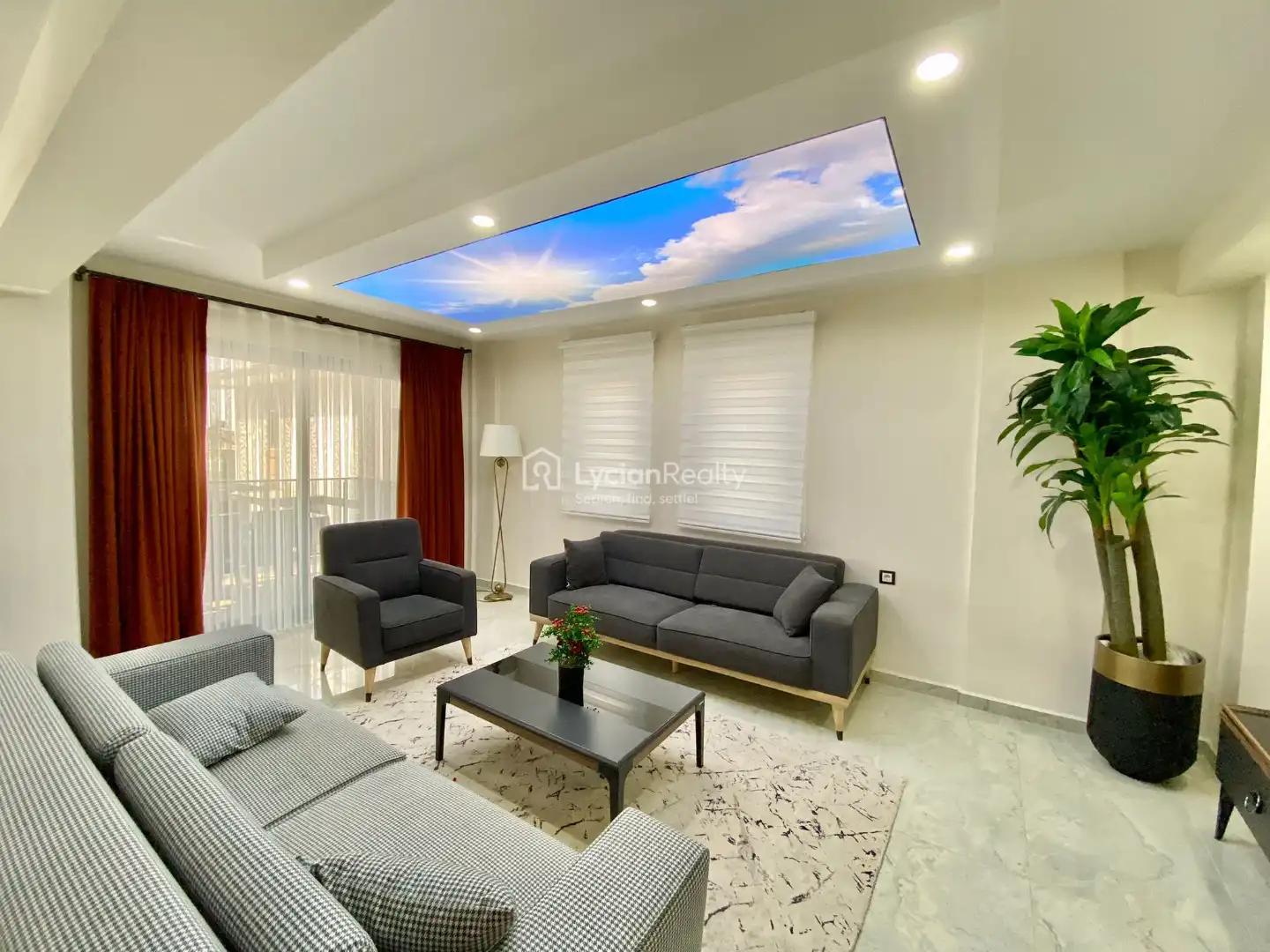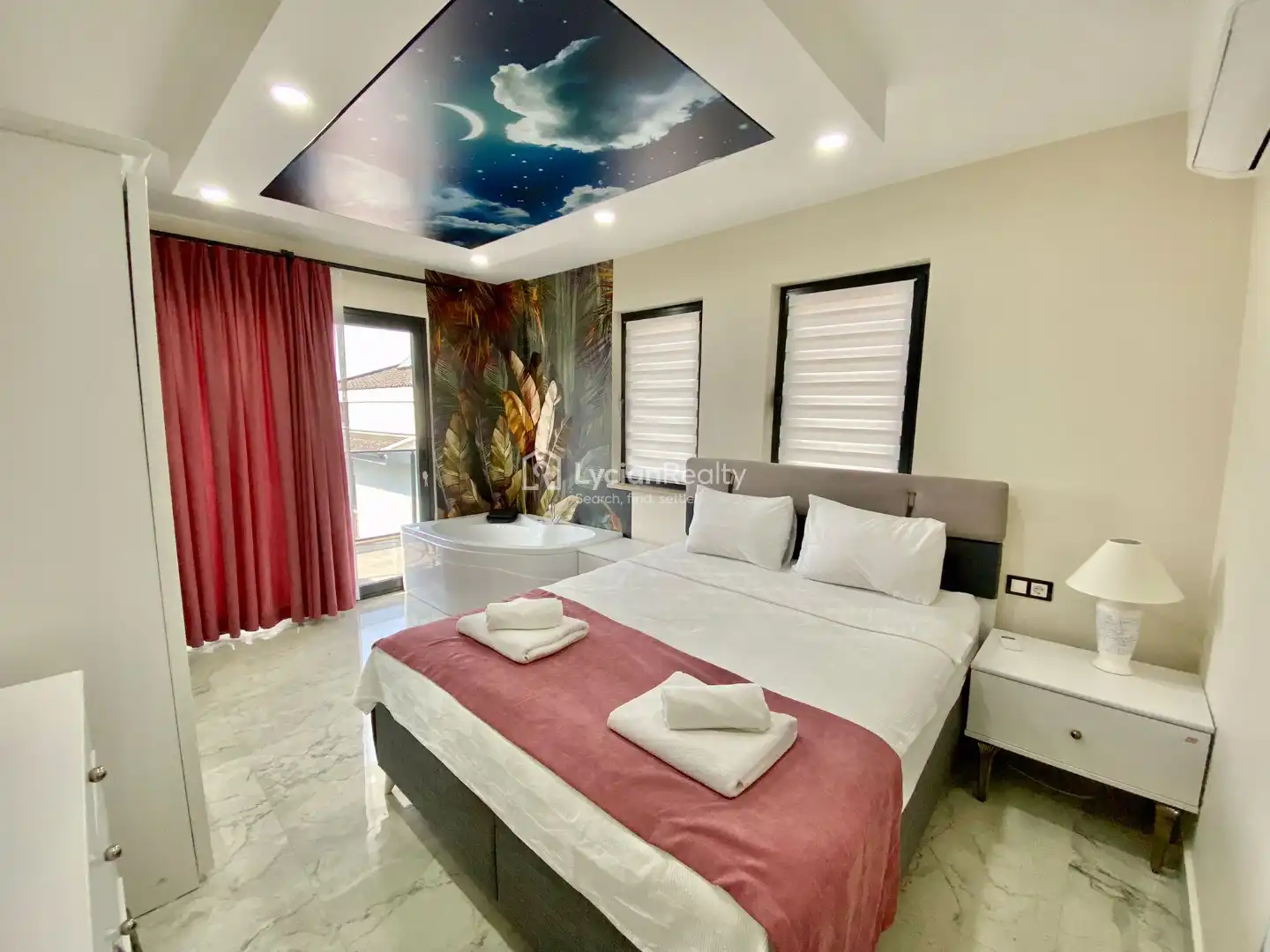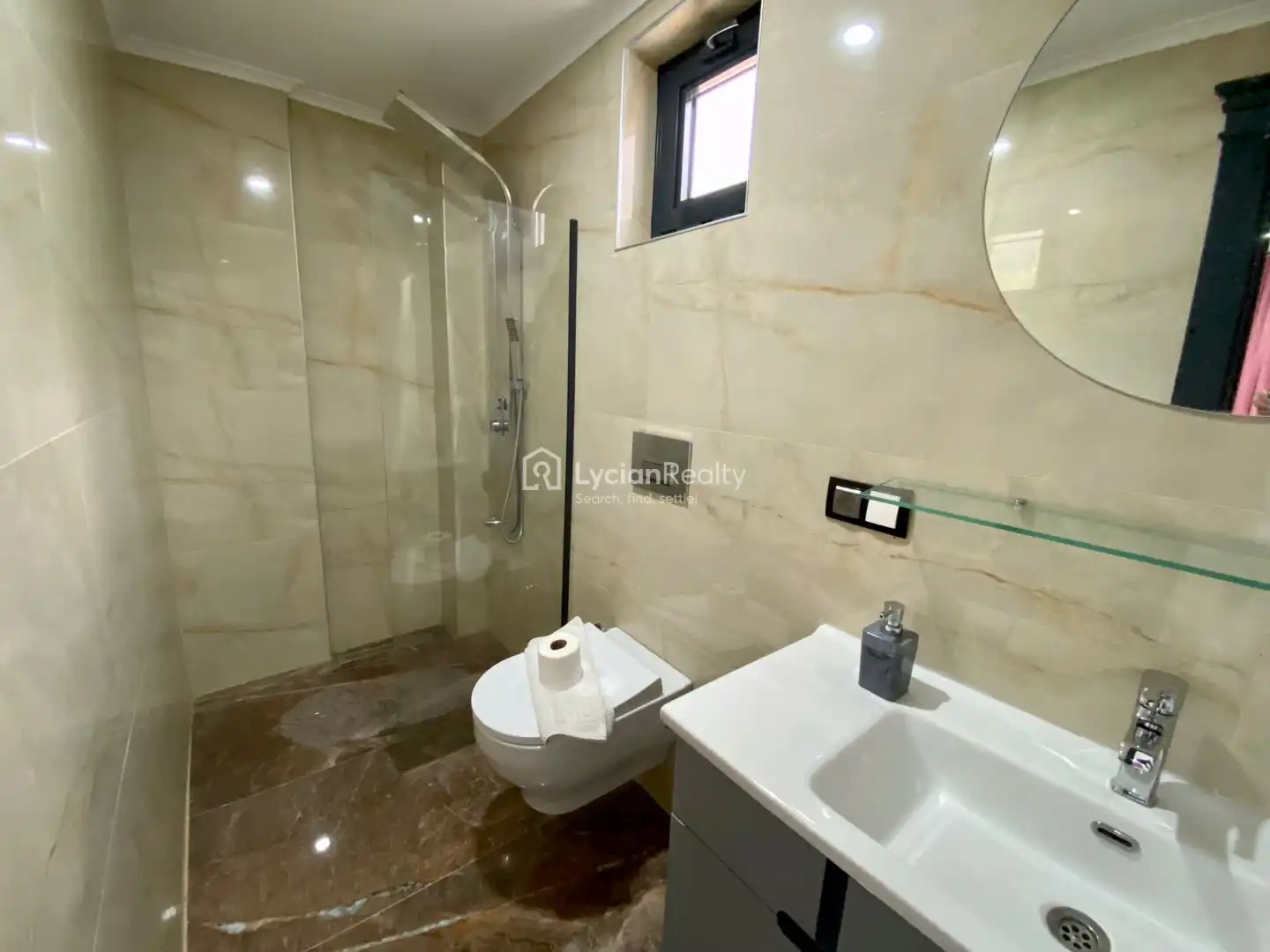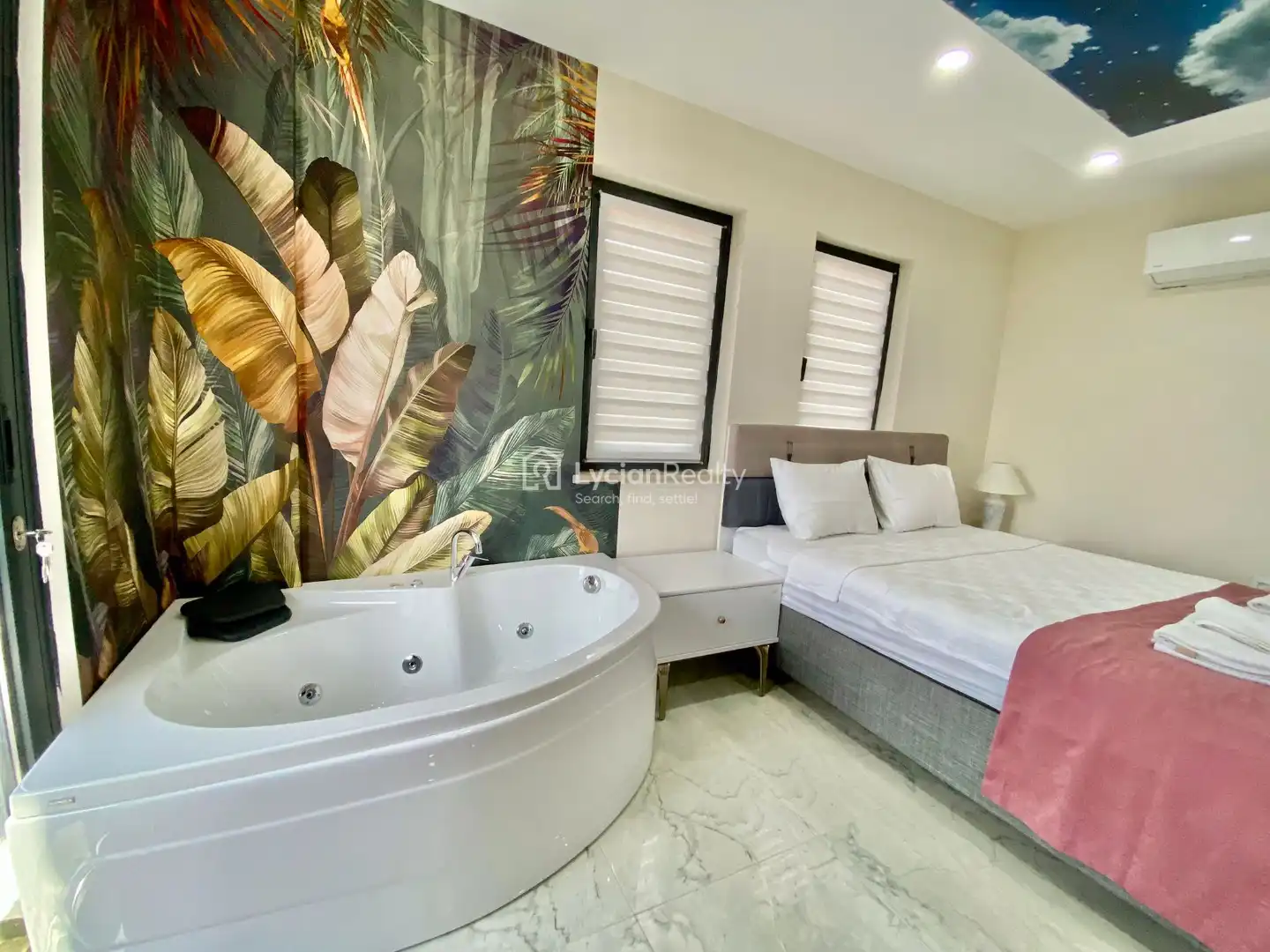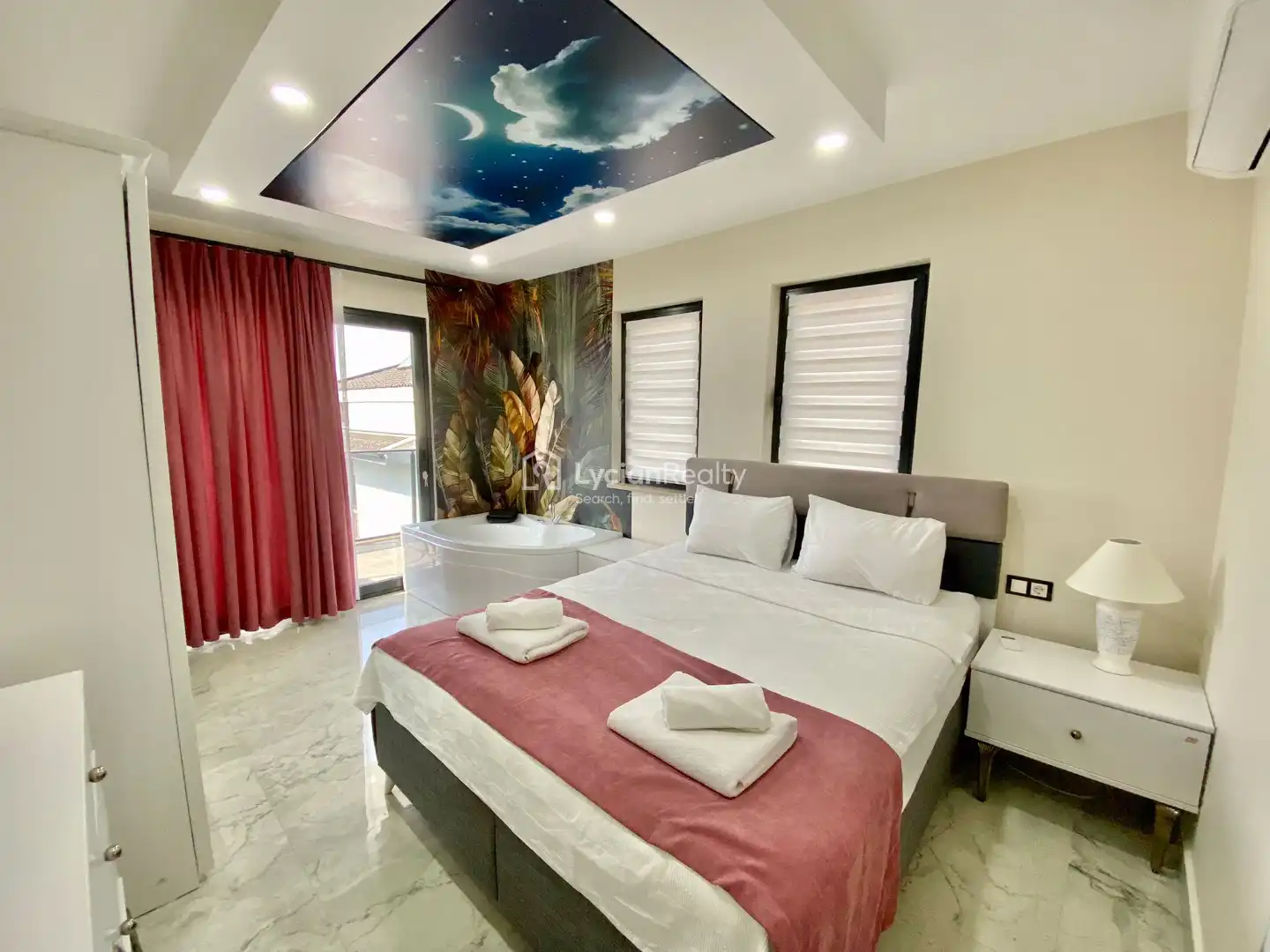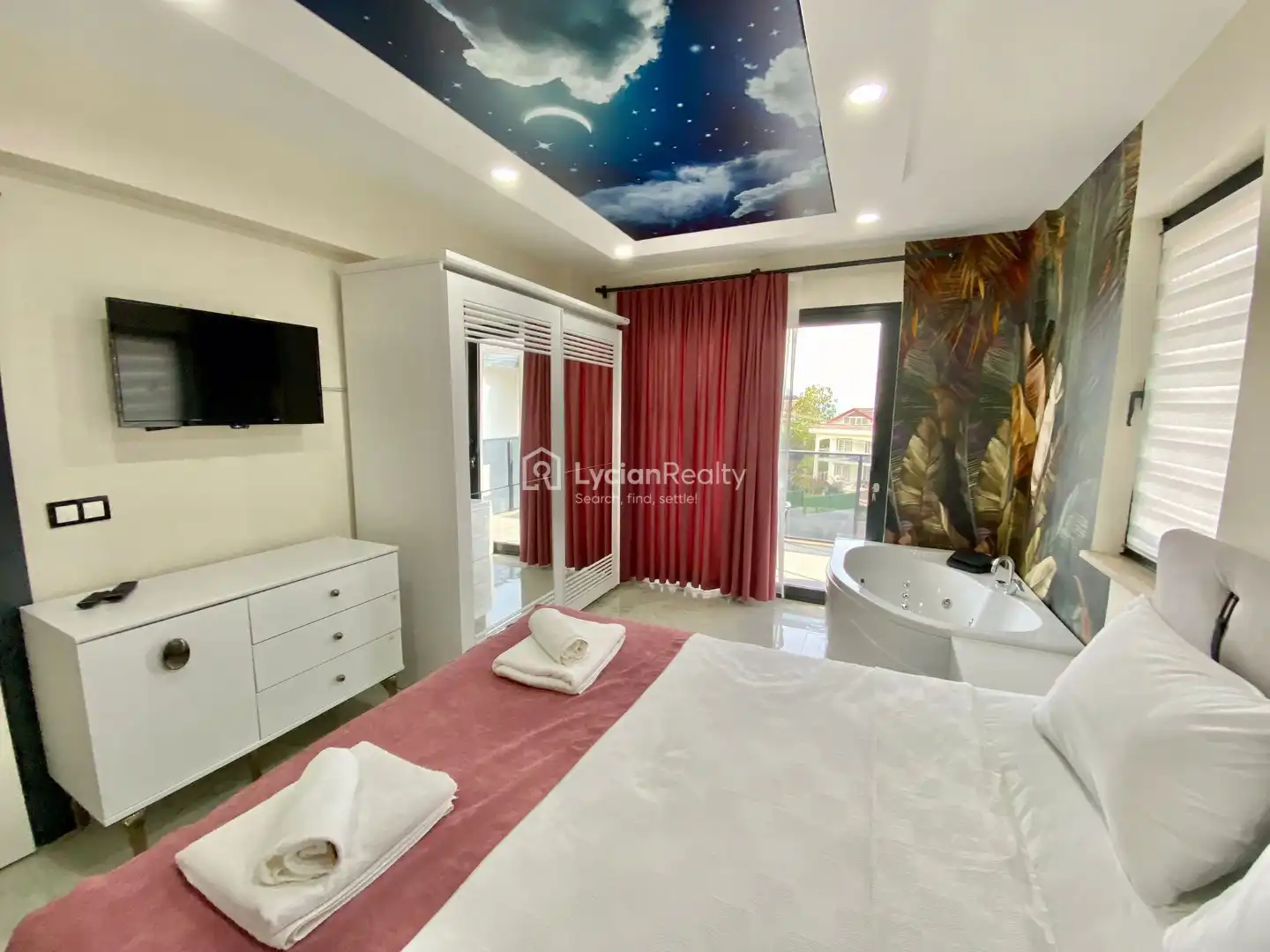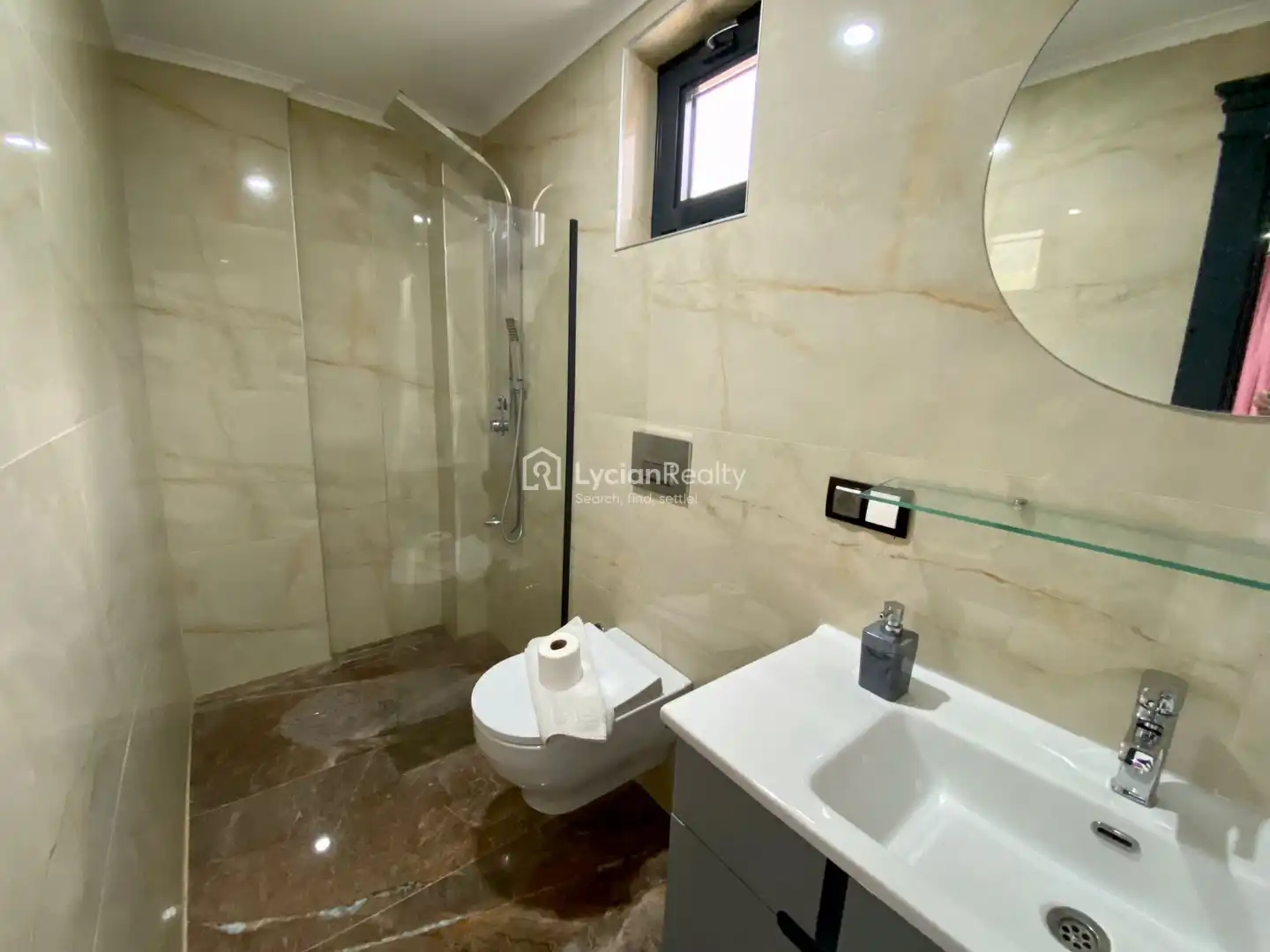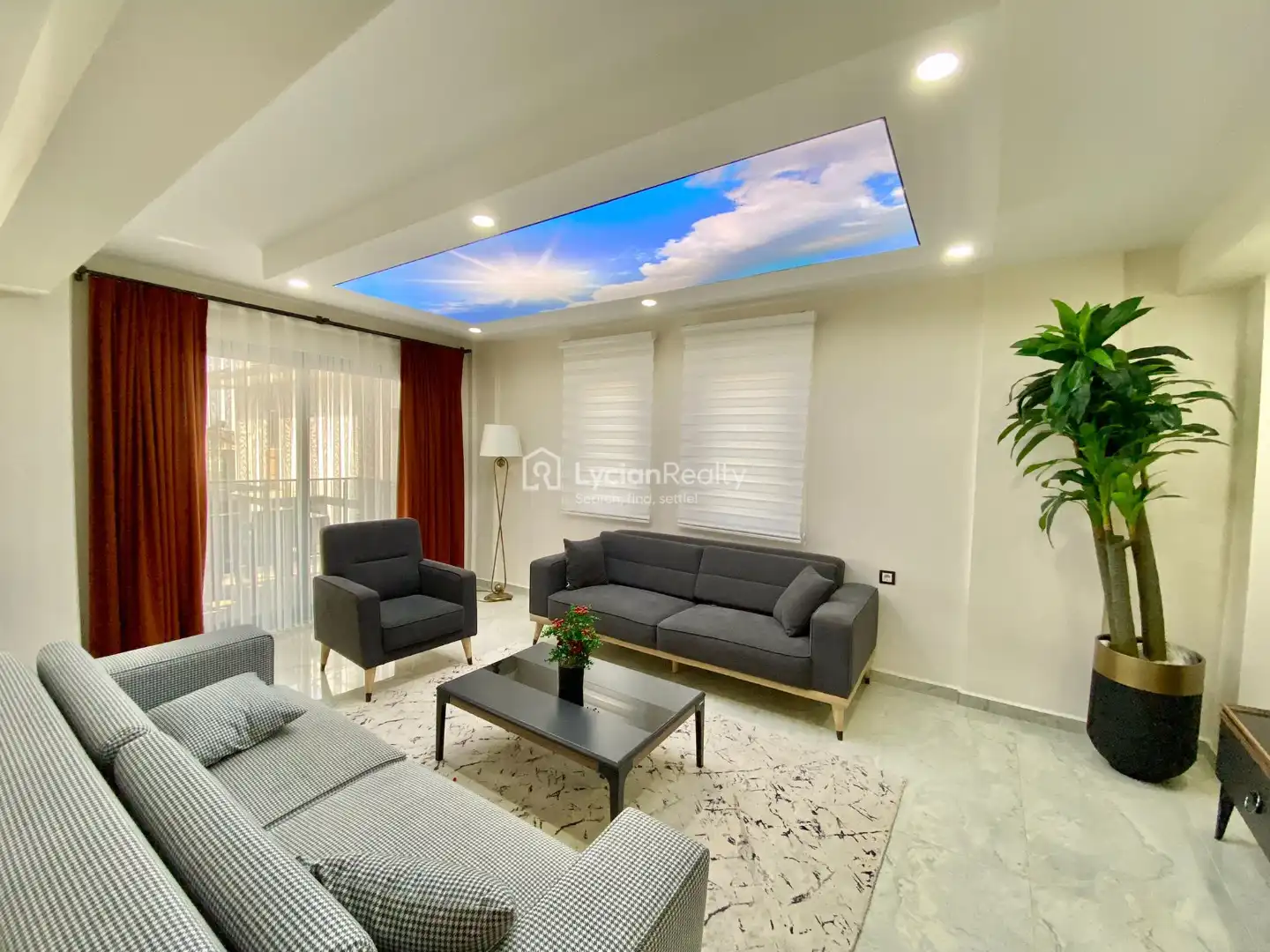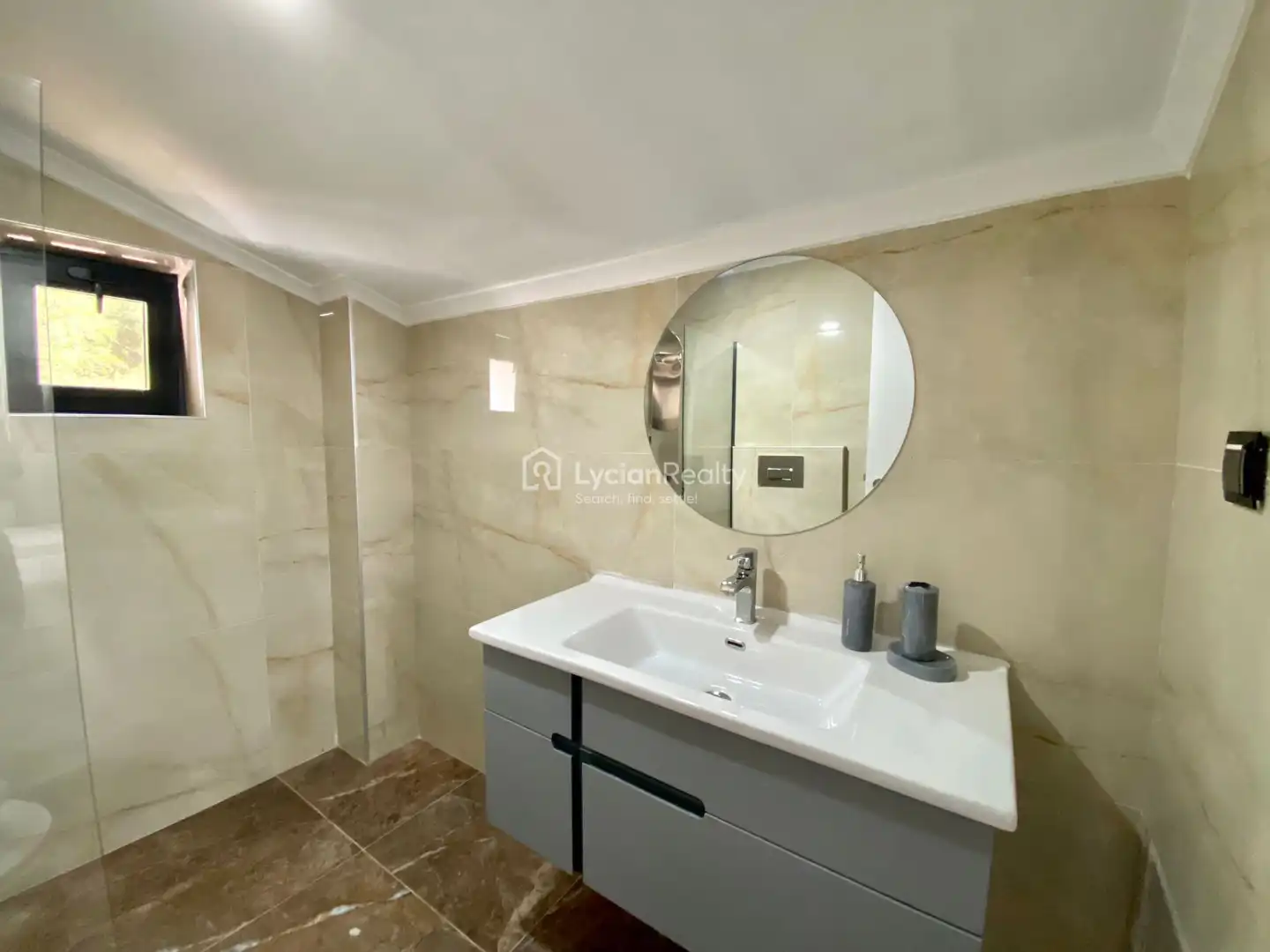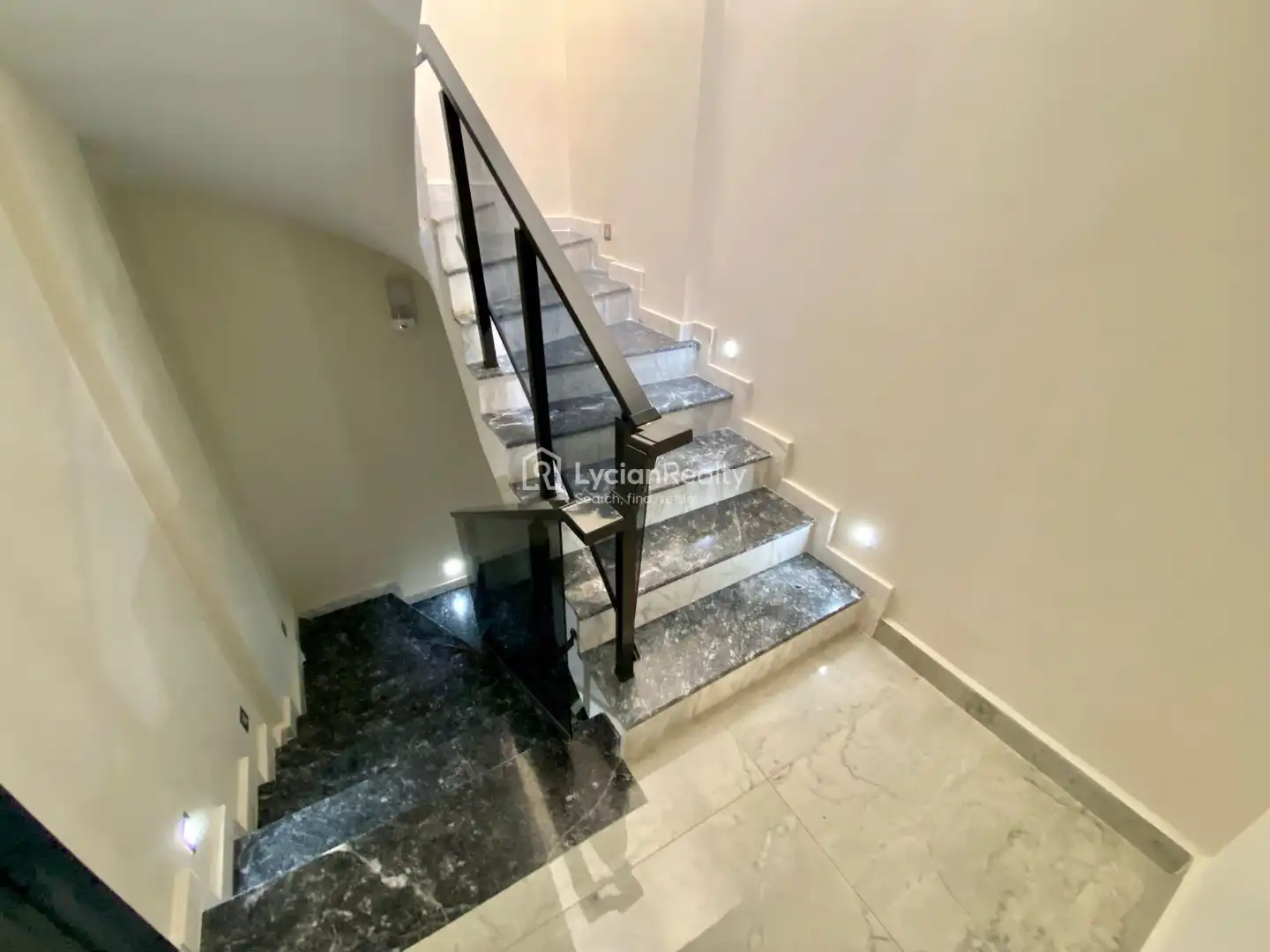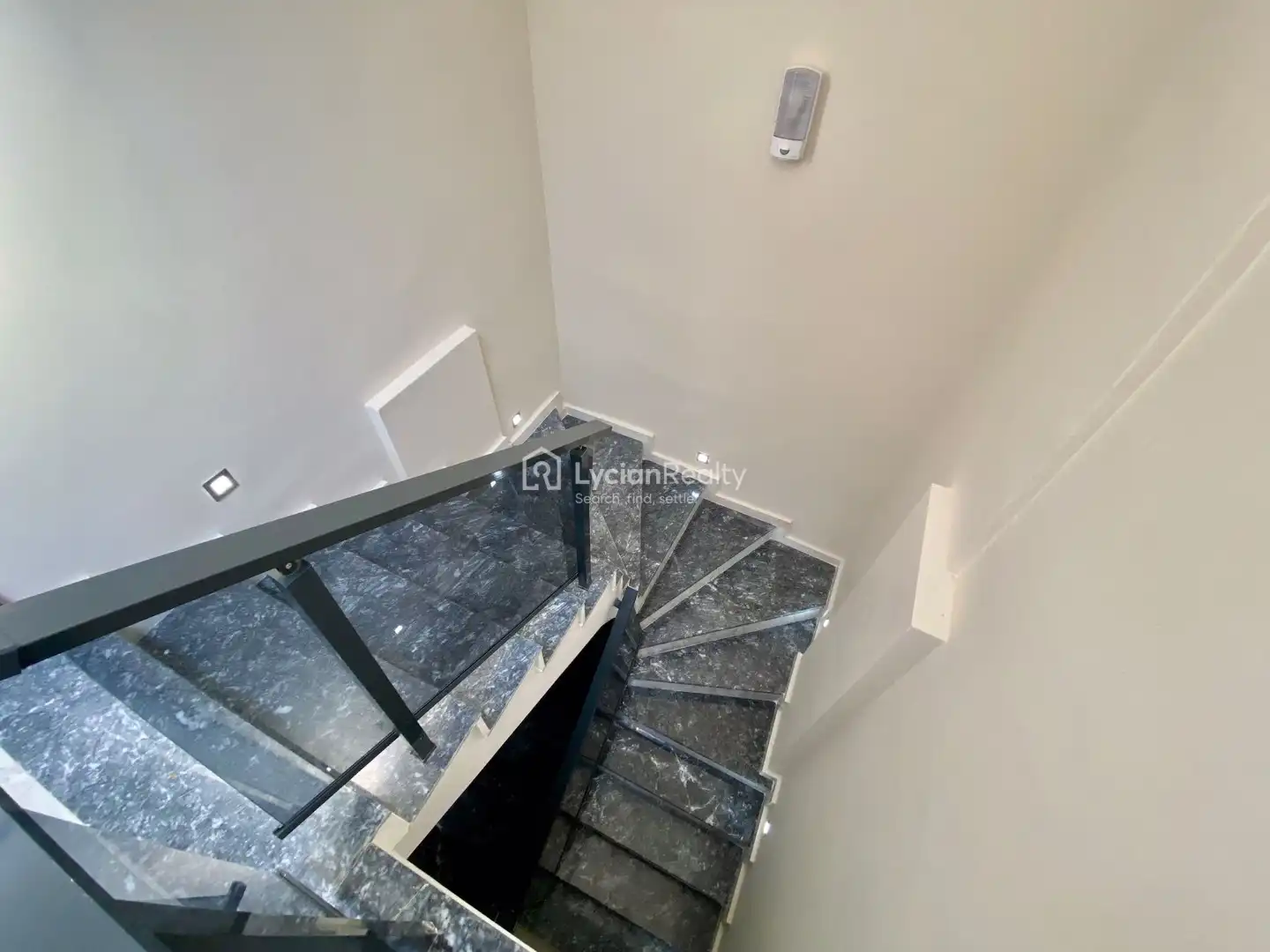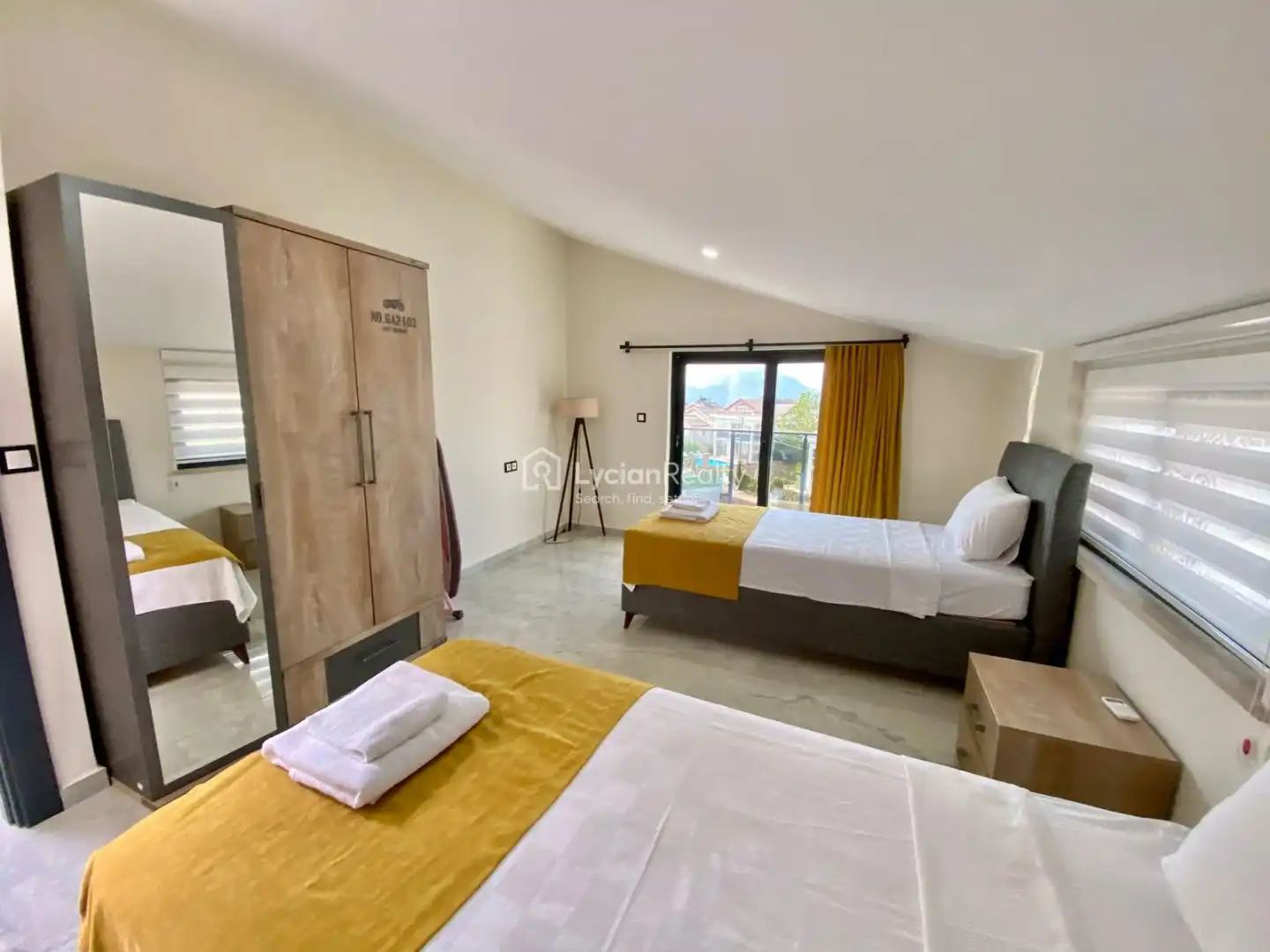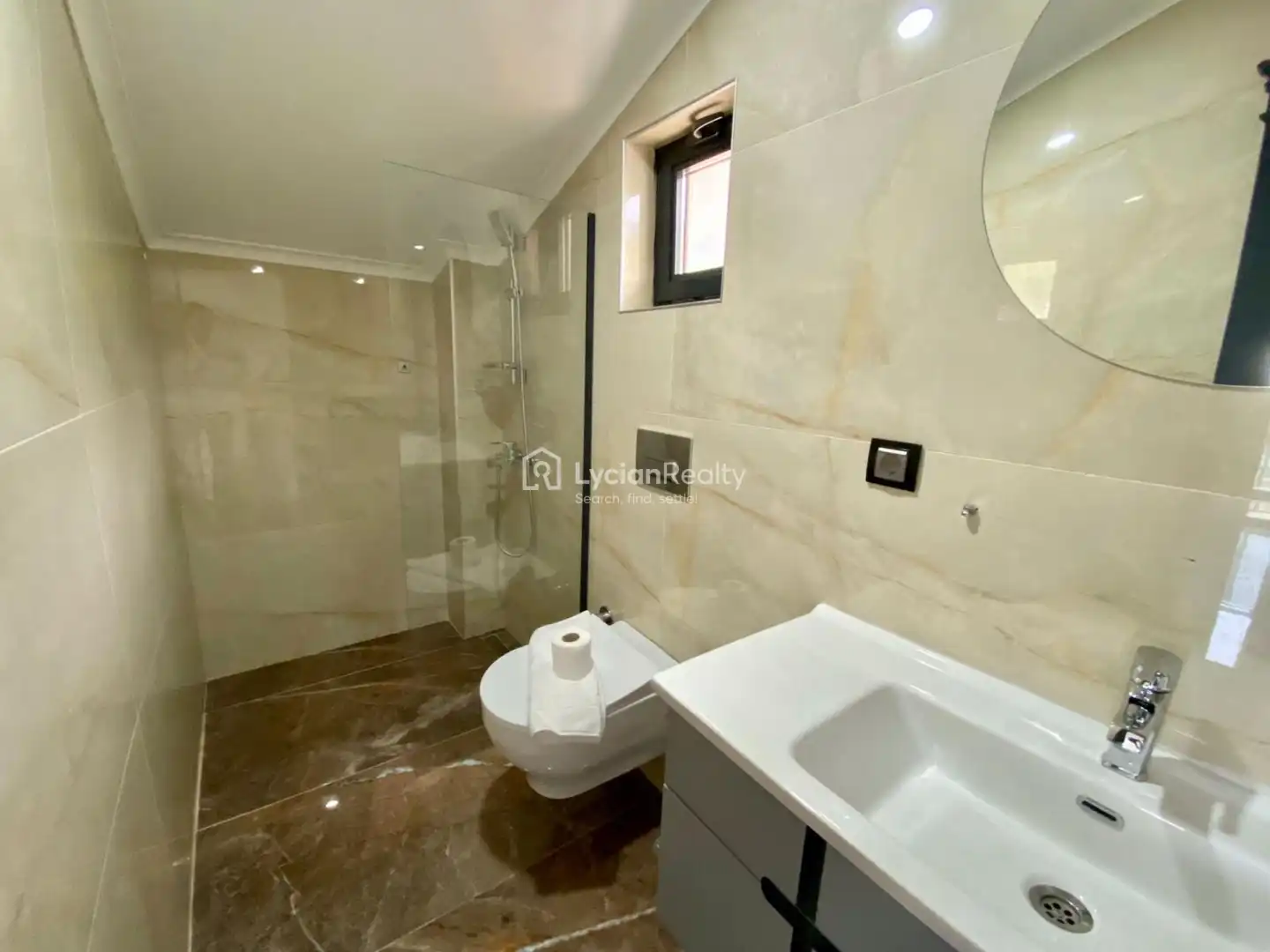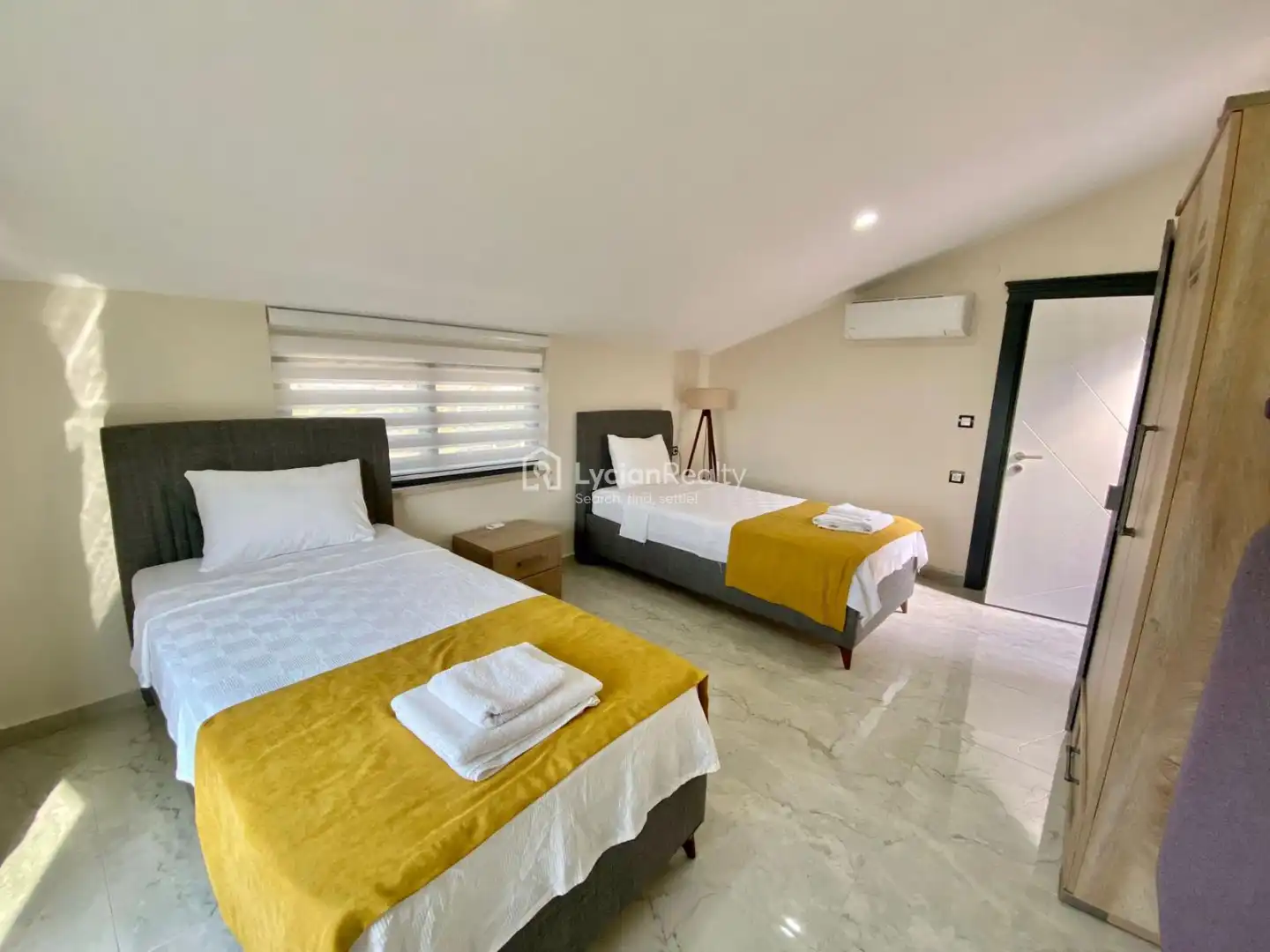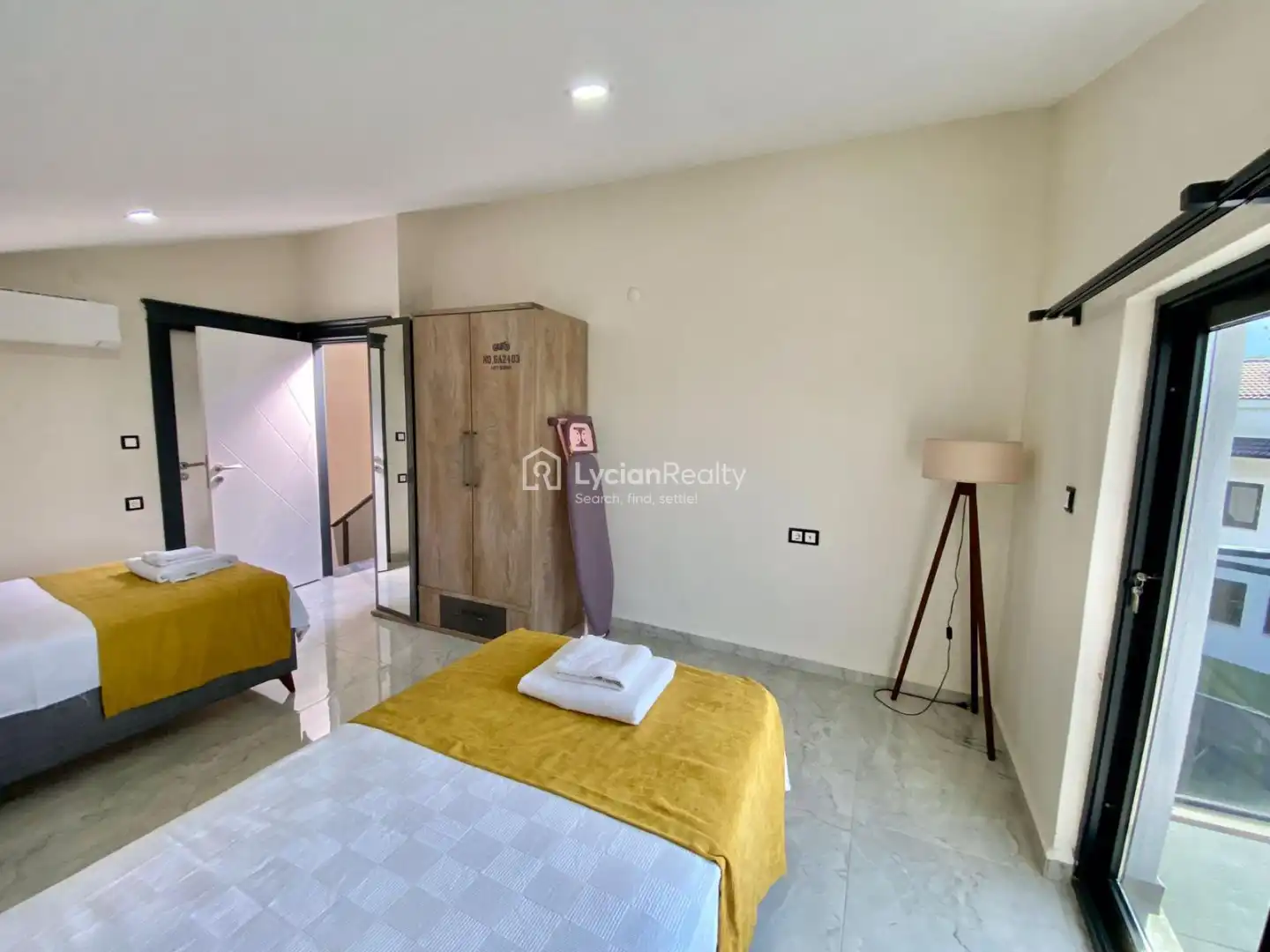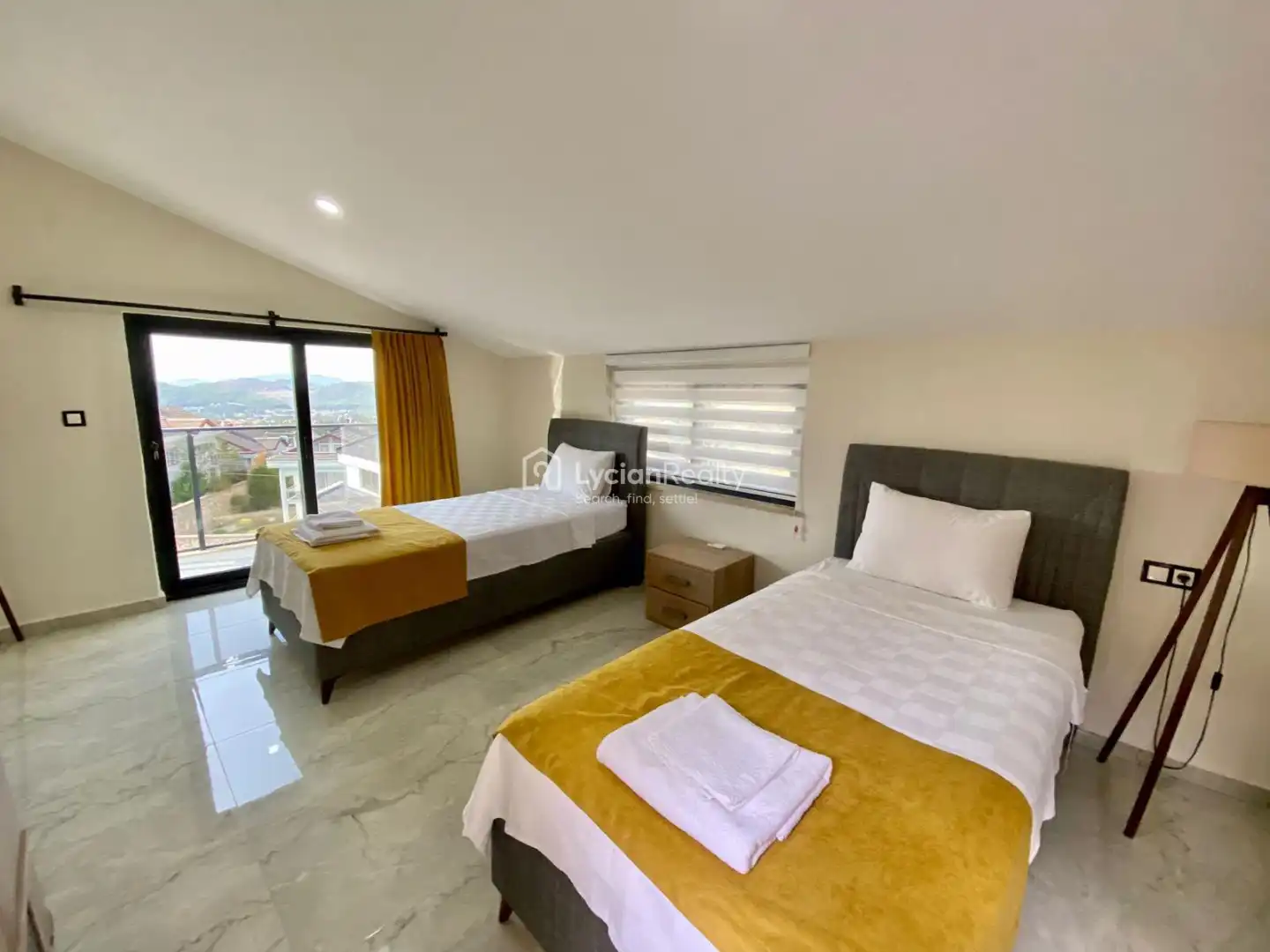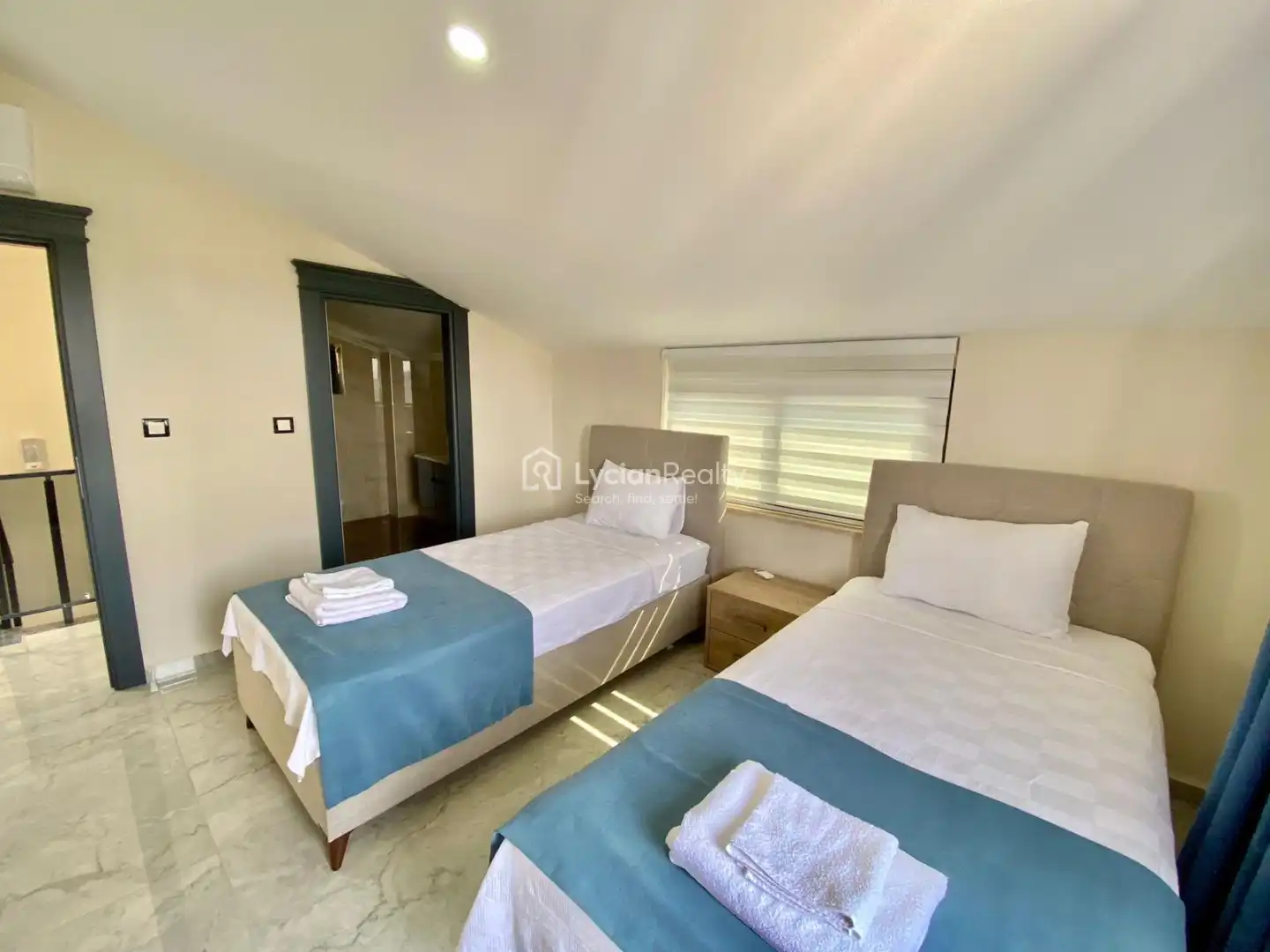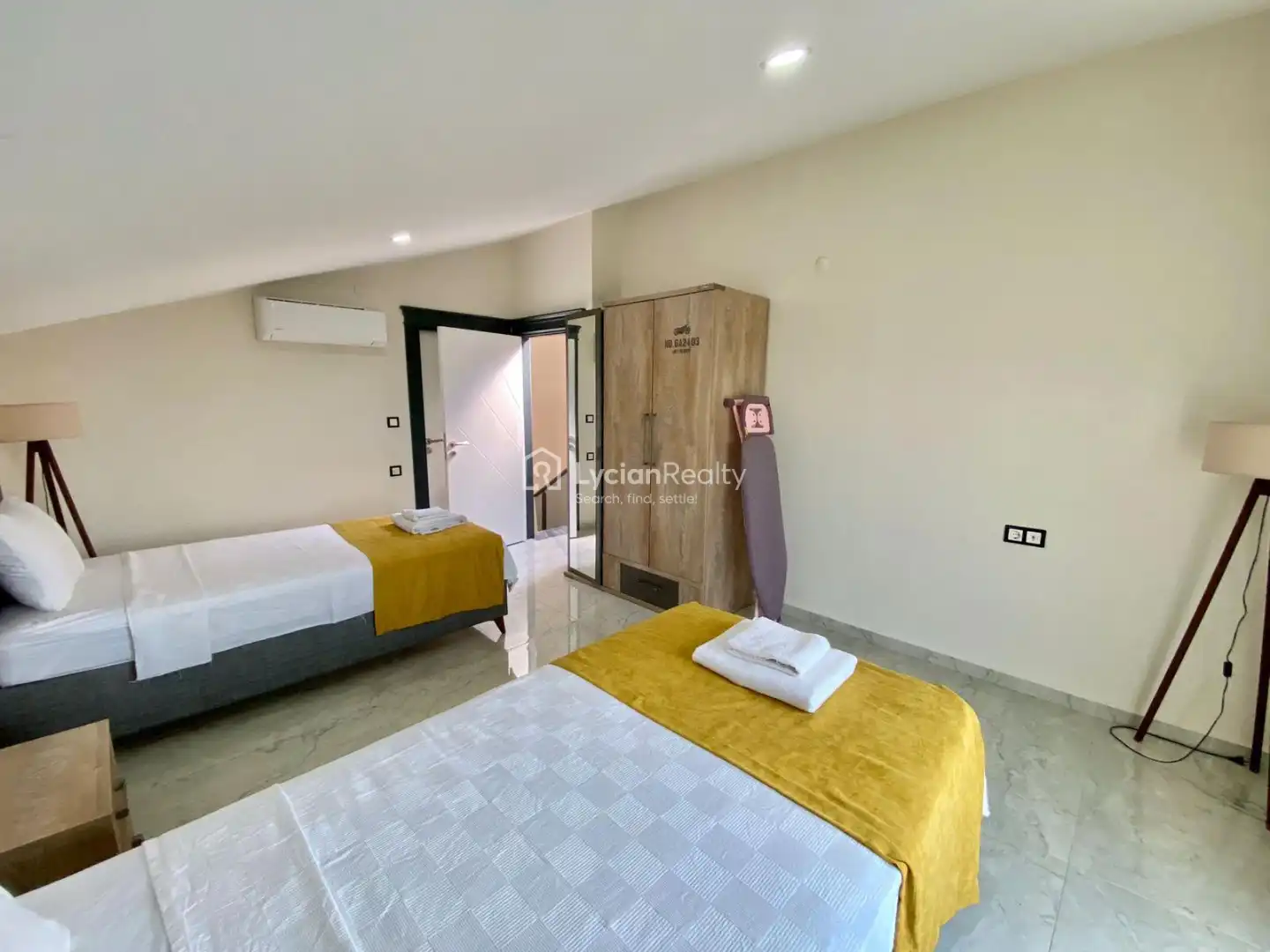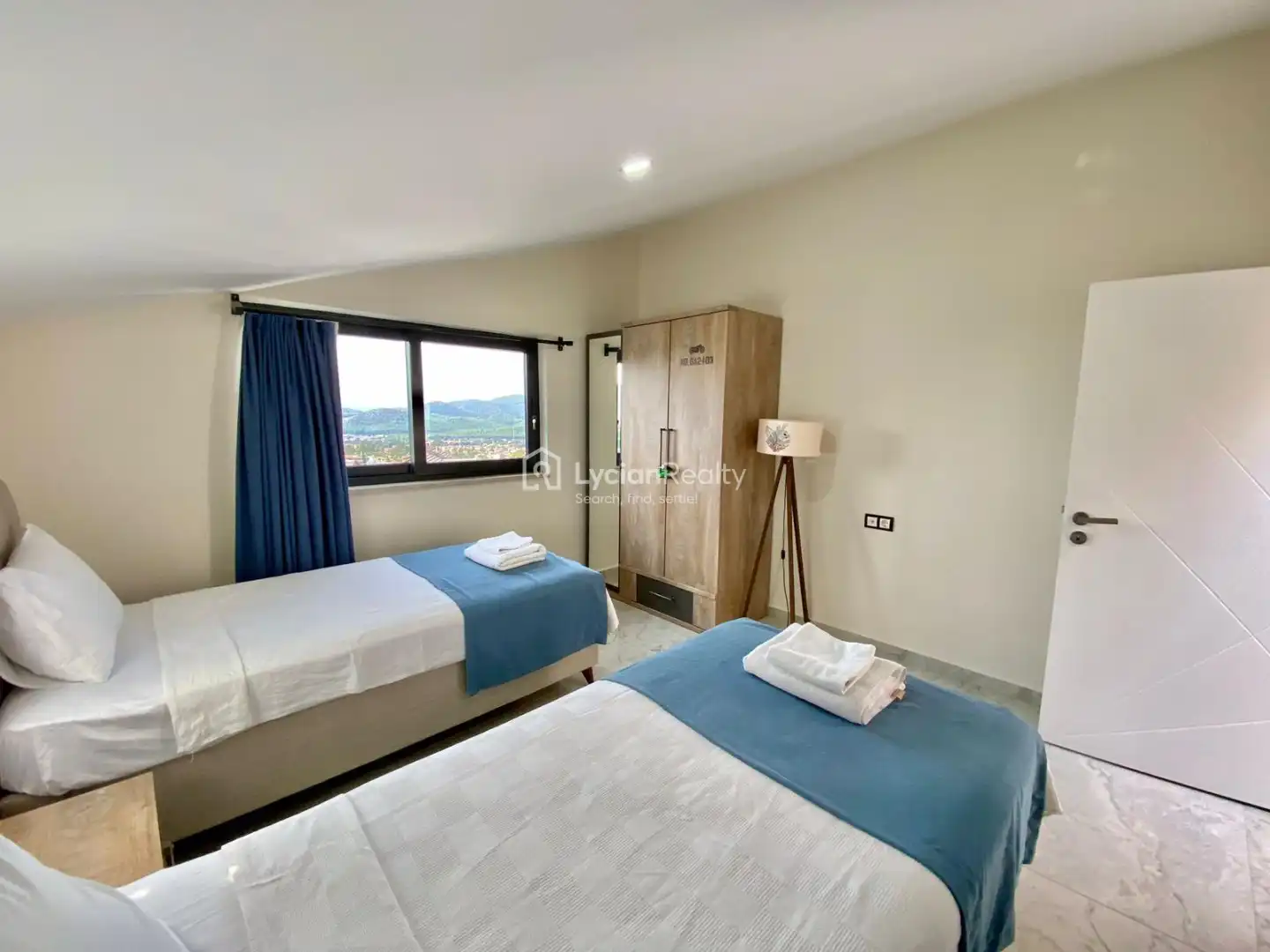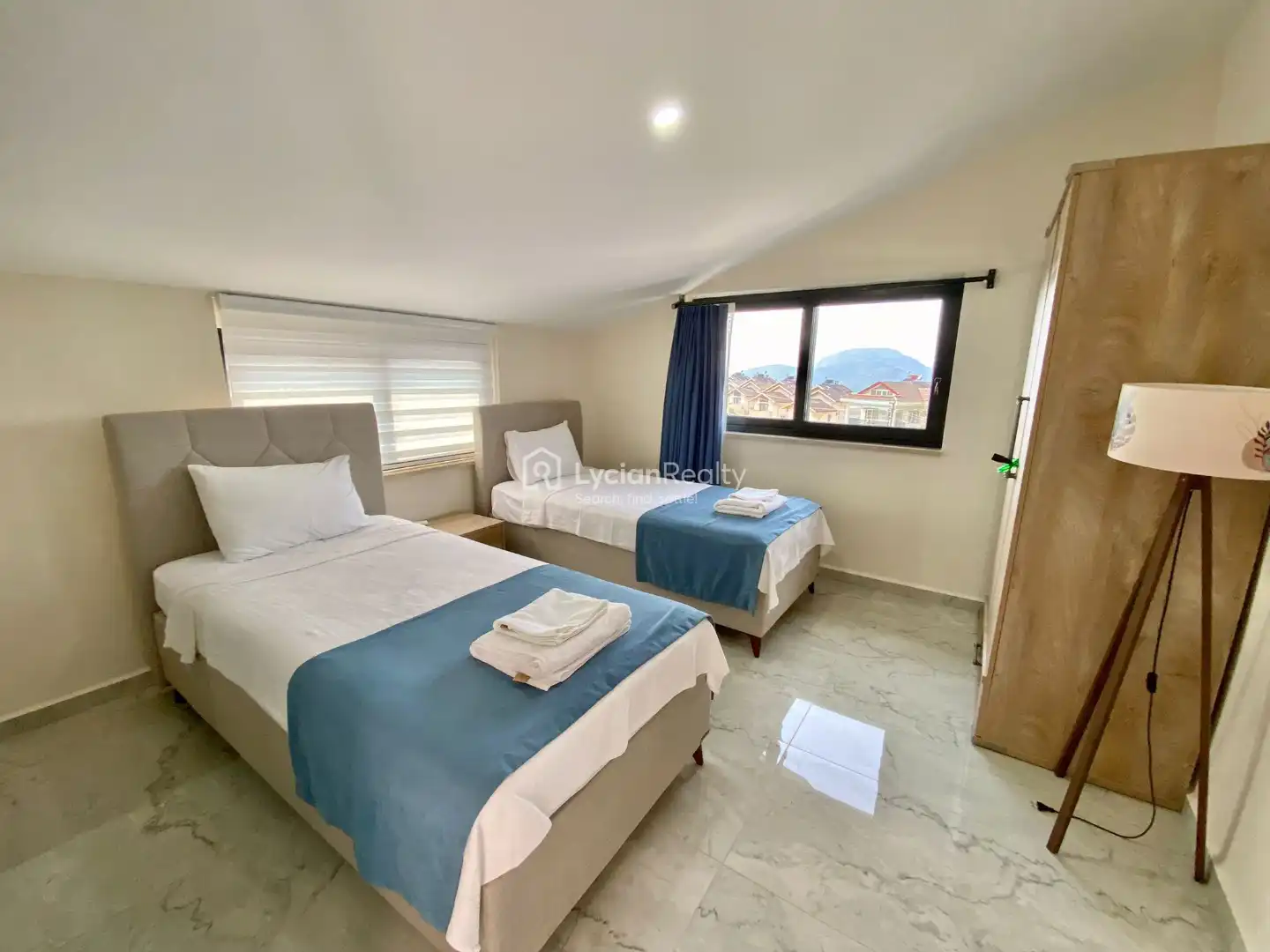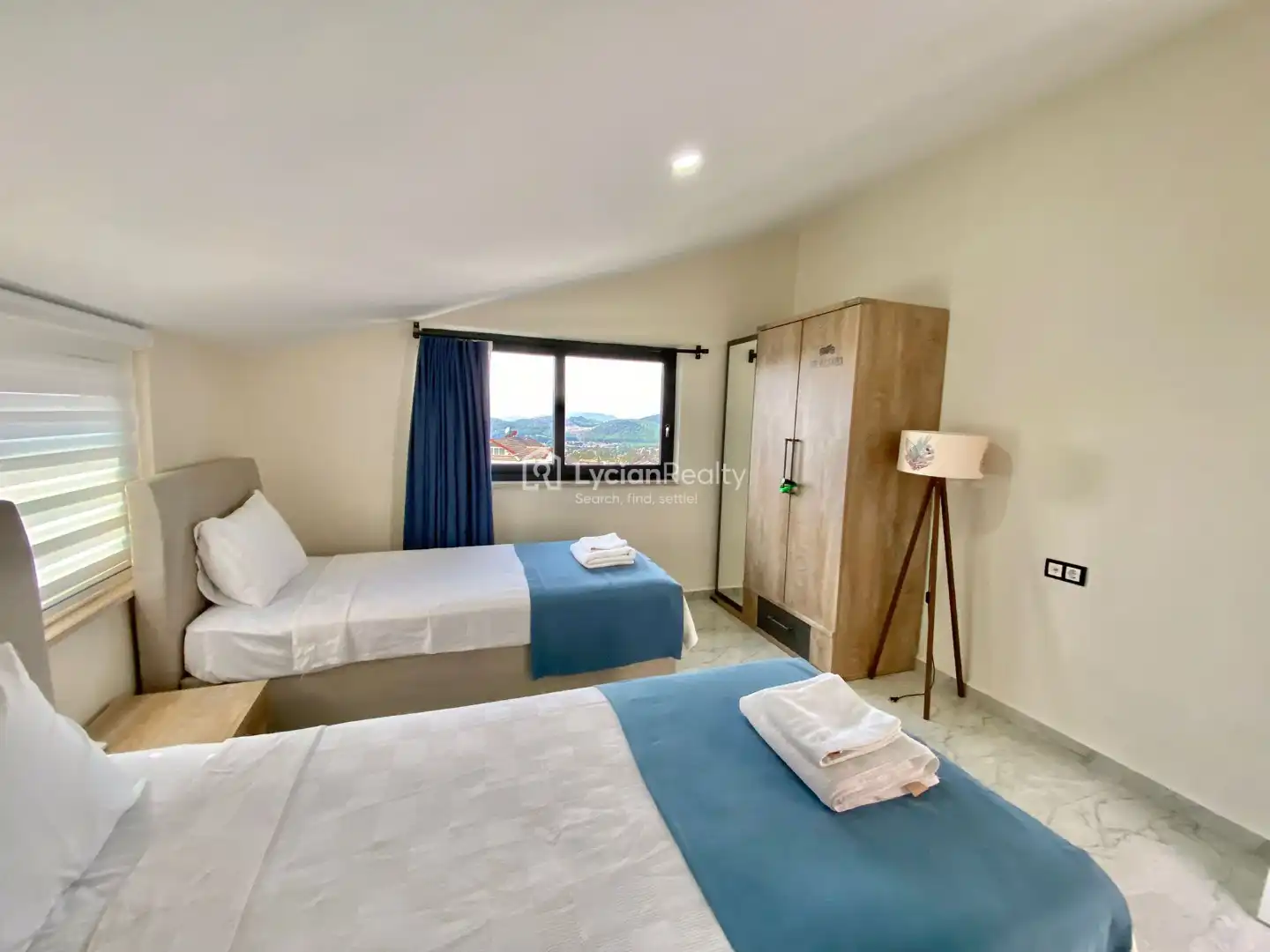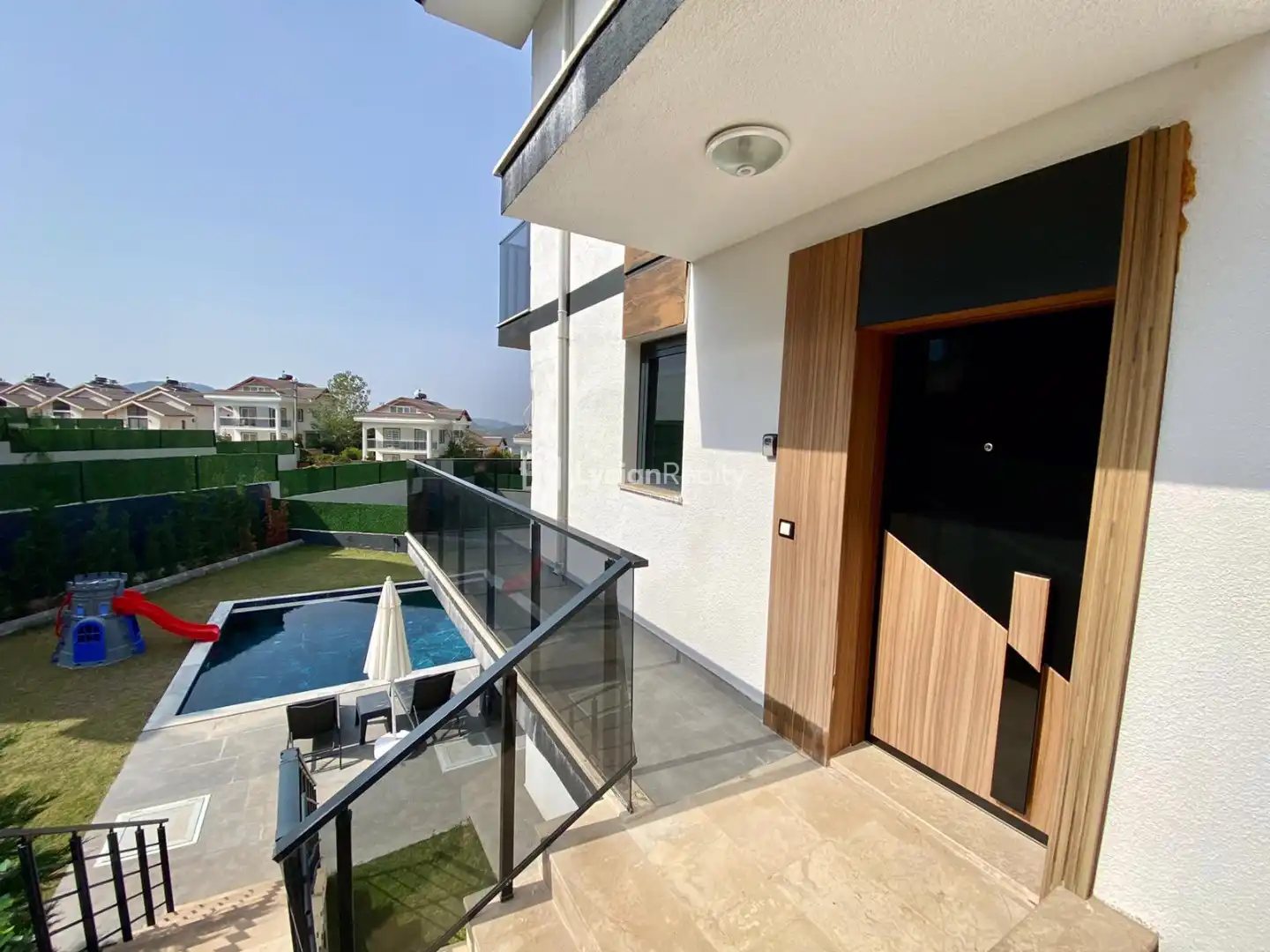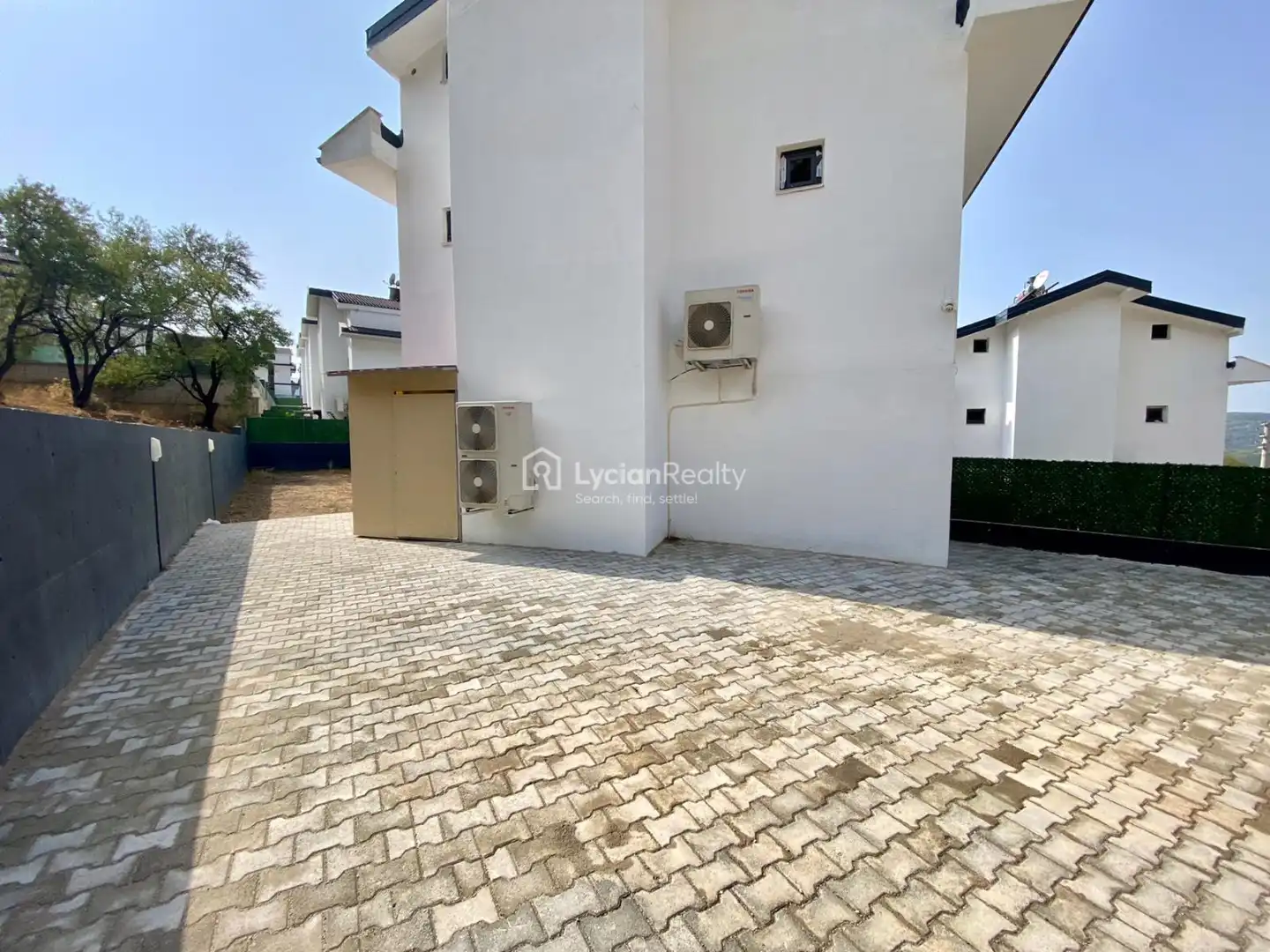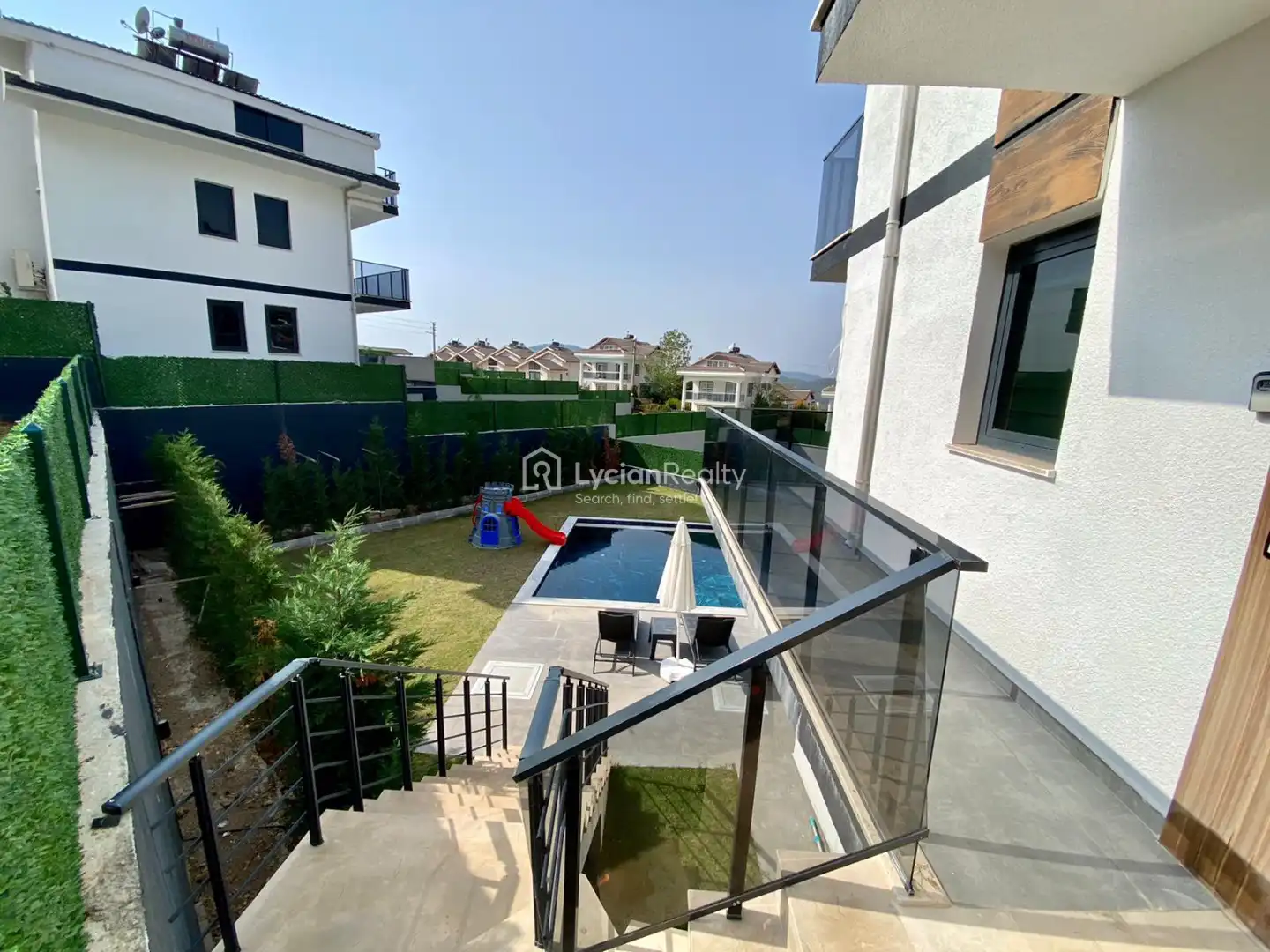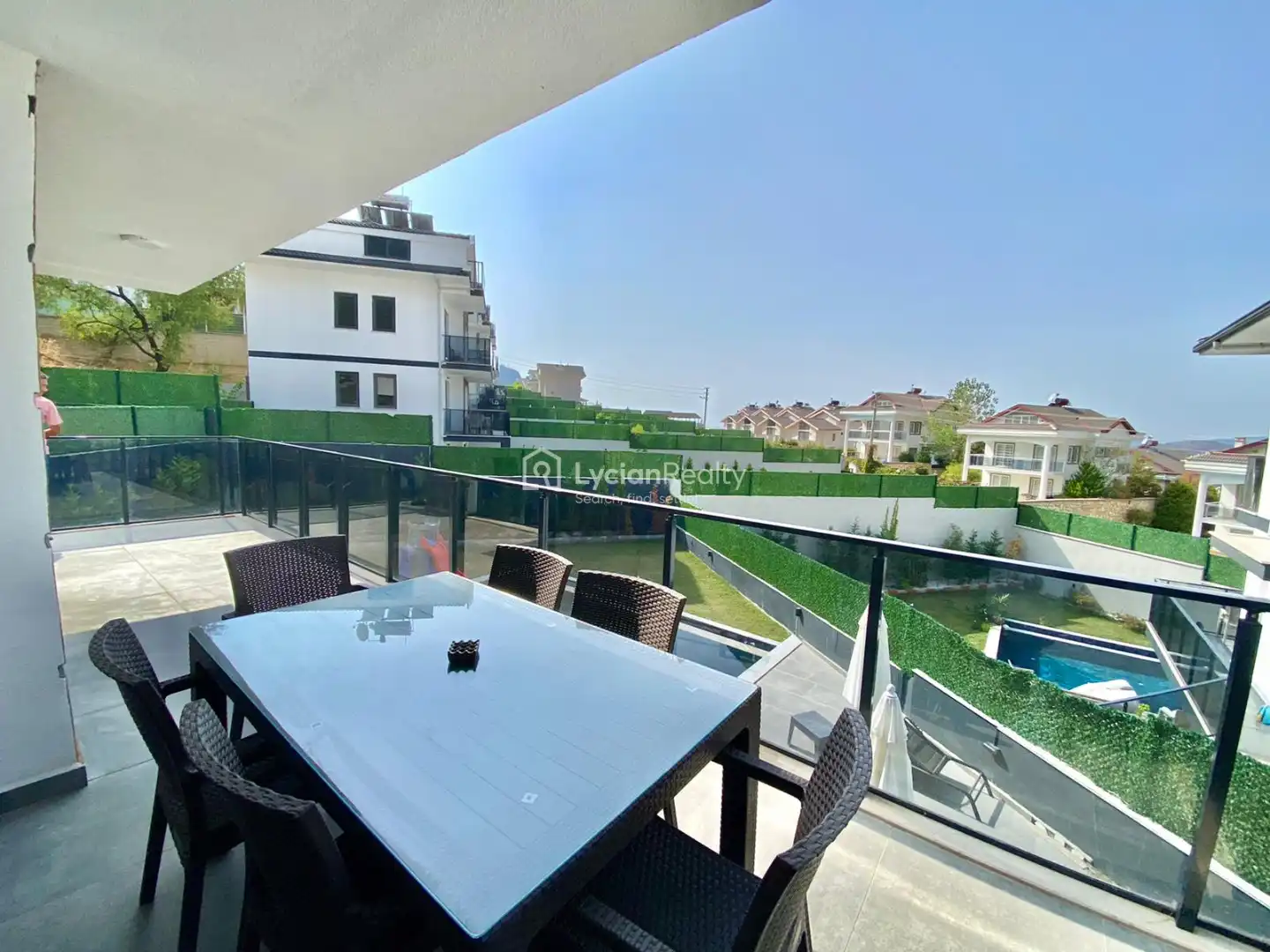 Overview
Villa
Fethiye / Oludeniz

4

290
Description
OVERVIEW
We are bringing you together with the magnificent ultra-luxury villa designed in Ovacık, which is designed with magnificent architecture, clean air and a wonderful living space designed in domestic and international lines. Your comfort area is more beautiful than you want in this villa, where you will be impressed by the aesthetics of its exterior, next to its ultra-large garden and deep blue pool. Nature will be your best friend in this area where luxury and comfort come together. You will not want to go out of this house, whose landscape is also very important. It was designed to be close to everywhere in terms of location. This villa, which is designed with 3 floors, will make you feel like you won't want to leave your home with its indoor pool, sauna and Turkish bath. Thanks to its location in the wonderful Ovacik region, it is only 15 minutes away from all social facilities. are at a distance. In this villa that combines nature and city life, the magnificent forest view will accompany you every hour of the day. With its positioning on the south façade, it is possible to receive the sun's rays at the most efficient angles at any time of the day.

BASEMENT FLOOR
An enormous Turkish bath, sauna and indoor pool were designed in the basement of this house, which is a reverse duplex. In this area, it is easier than ever to reach your garden and deep blue pool thanks to these floor-to-ceiling windows. You can create a wonderful comfort zone in this place where you can relieve all the tiredness of the day.

GROUND FLOOR
The open-plan kitchen, living room and dining area on the ground floor are positioned on the south façade. For this reason, in this area, which can receive light at all hours of the day, importance was given to aesthetics and elegance indoors as well as outdoors. Everything on the ground floor, where minimal touches dominate, is designed as spacious and heartwarming. Thanks to the very large and wide balcony here, you can easily reach the whole view of Ovacık.

SECOND FLOOR
Thanks to the ultra-luxurious bedrooms with en-suite bathrooms here, a wonderful living space has been designed for you and your loved ones. On this floor, where there are 3 double rooms, one room was designed with a jacuzzi. There is a lot of space for you and your loved ones on this floor, which also has balconies. It is a design where you can feel its large, spacious and luxurious design on this floor as well. It is a wonderful atmosphere where you can watch the deep blue pool and lush pine forests from the balconies.

ATTIC FLOOR
One bedroom in the attic also has a wonderful balcony. From this balcony, the garden, pool and lush pine forests can be viewed very easily. It has its own en-suite bathroom.

EXTERIOR
Outside there is a wonderful landscaped garden and azure pool. You will have a clean air in this place where lush forests can be seen. In this villa, where nature and city life are intertwined, there is also a storage area reserved for you in the garden. For this reason, a very large area has been designed for all of your surpluses.
LOCATION
Ovacık which is very close to everywhere is a place where people from all cultures live in peace and prosperity very popular area located between the famous Oludeniz and the amazing center of the Fethiye. This area features many restaurants, cafes, markets and supermarkets a place that is developing day by day and increasing in popularity. Ovacik is much quieter than the neighboring Hisaronu holiday tourist resort with its main streets coming alive at night.very close to heart of the nightlife in Hisarönü. The public transport here is good with the local Dolmuse's running every 5 minutes. Holiday homes in Ovacik are also very popular as are holiday rentals. Ovacik has a few restaurants and shops that stay open all year round but a majority close from late October to early April. This does not pose a problem though due to Ovaciks location so it's easy to get out and about.
Ovacik is also a popular European destination for paragliding with many travelling across the globe to take part and have a go. Ovacık is very close to all social facilities due to its location. Shopping centers, cafes and restaurants nearby are very popular. A main attraction here on the Oludeniz side is the stunning Butterfly Valley. With many species of butterflies calling this home this valley is located between 2 isolated canyons that border the seashore. Both these valleys have beautiful waterfalls. You can reach this spectacular destination from the beach or by boat. By the way with the cable car system located nearby you can have your meal at one of the most beatiful restaurants at the magnificent sunset and watch the perfect sunset from there.
AD NO:
30
Support Center
RELATED PERSON
Lycian Realty
You have the right to live in dream-like houses. Reaching us is very simple
©LycianRealty 2023. All rights reserved
Contact
Akarca Mahallesi Adnan Menderes Bulvarı No: 205/C 1-2-3 Fethiye/Muğla

[email protected]

+90 533 581 0548

+90 252 606 05 05