Hi Lycian!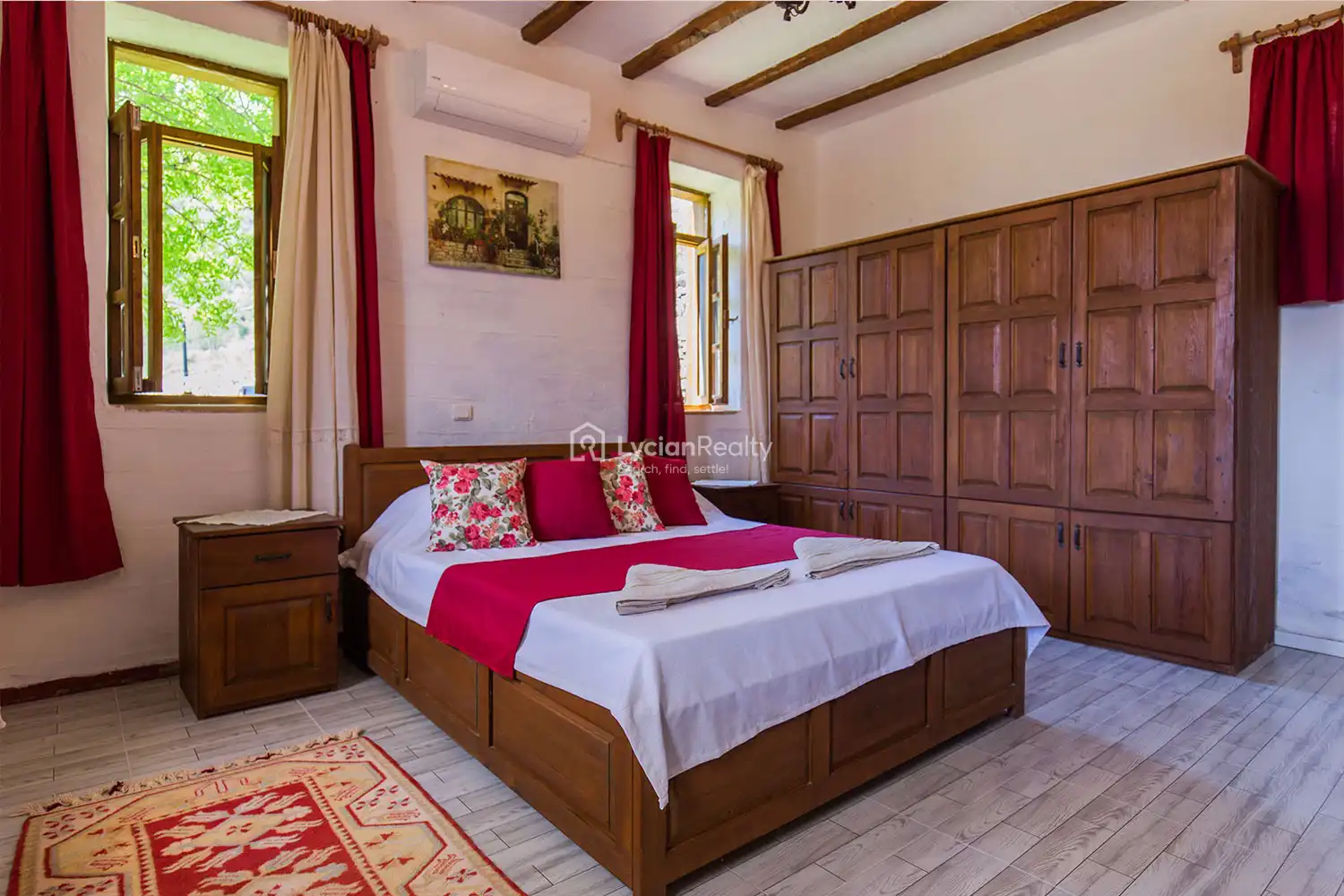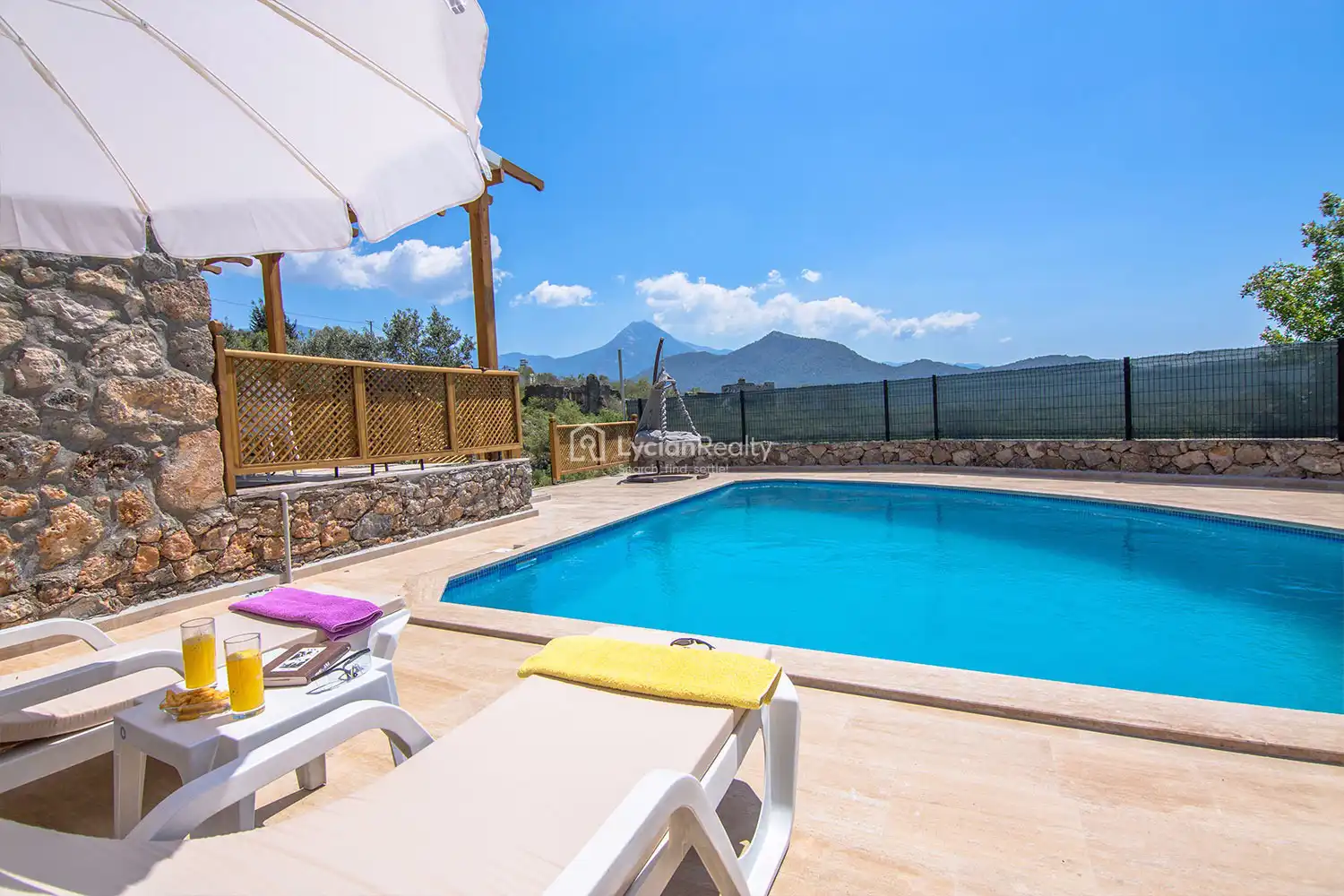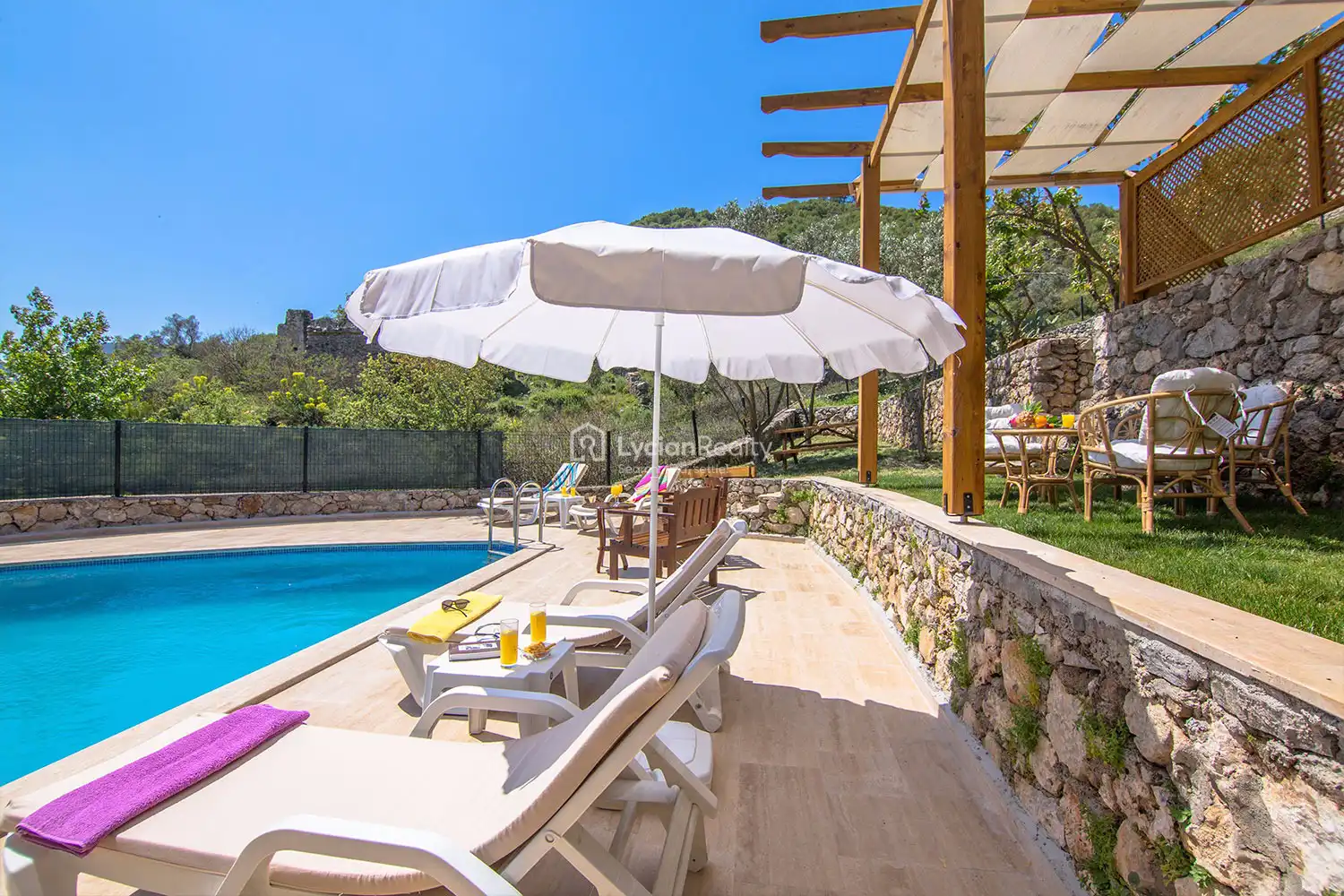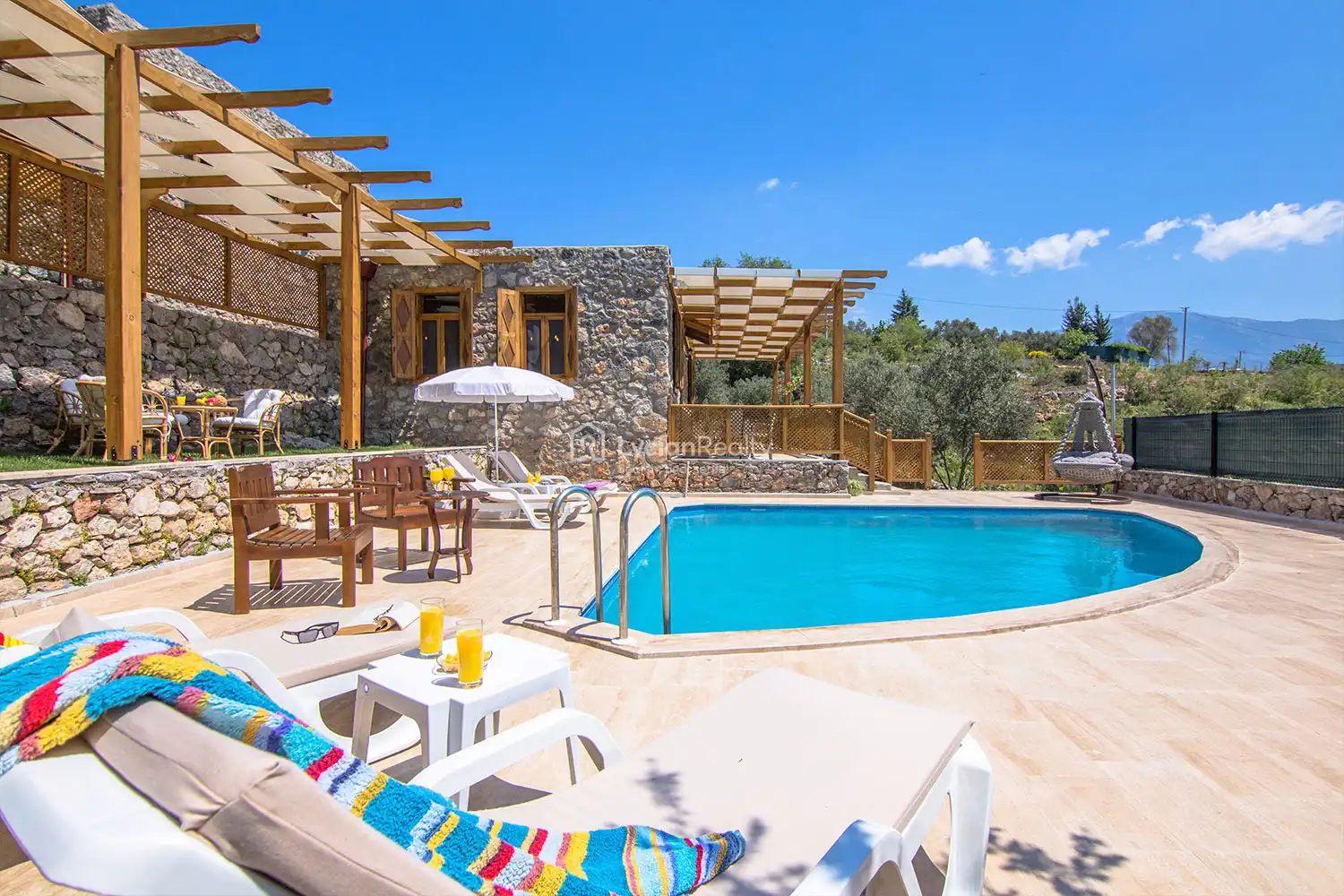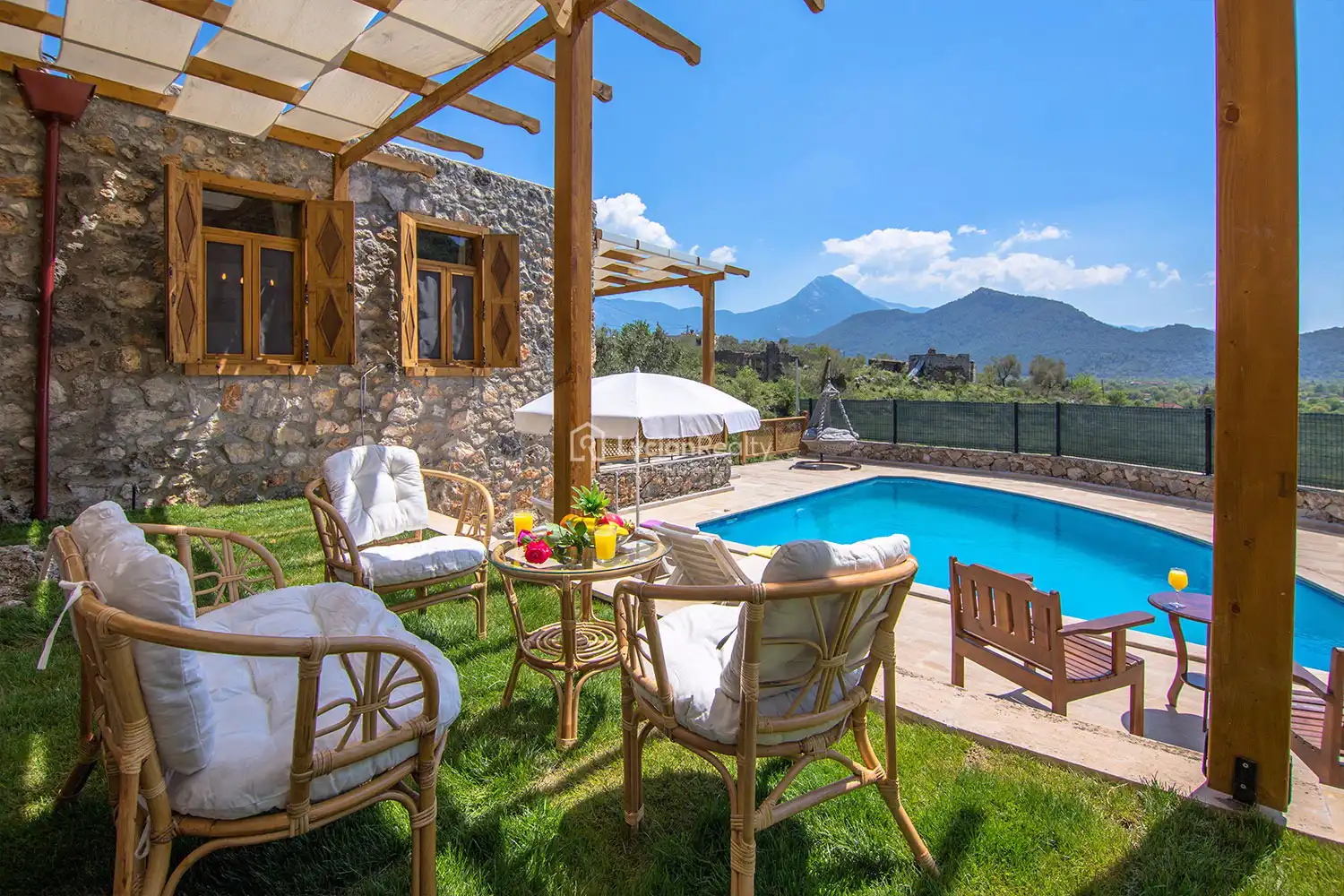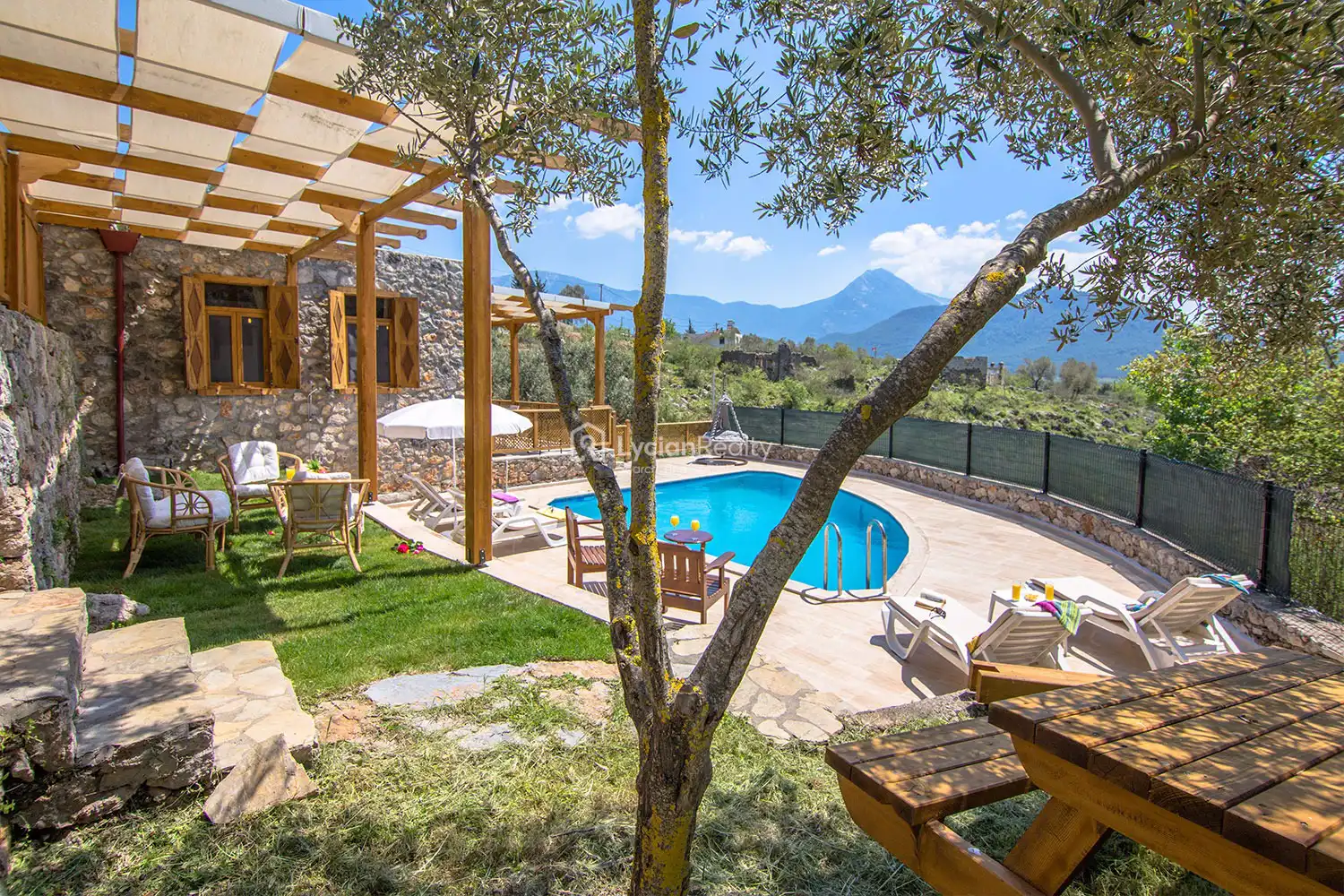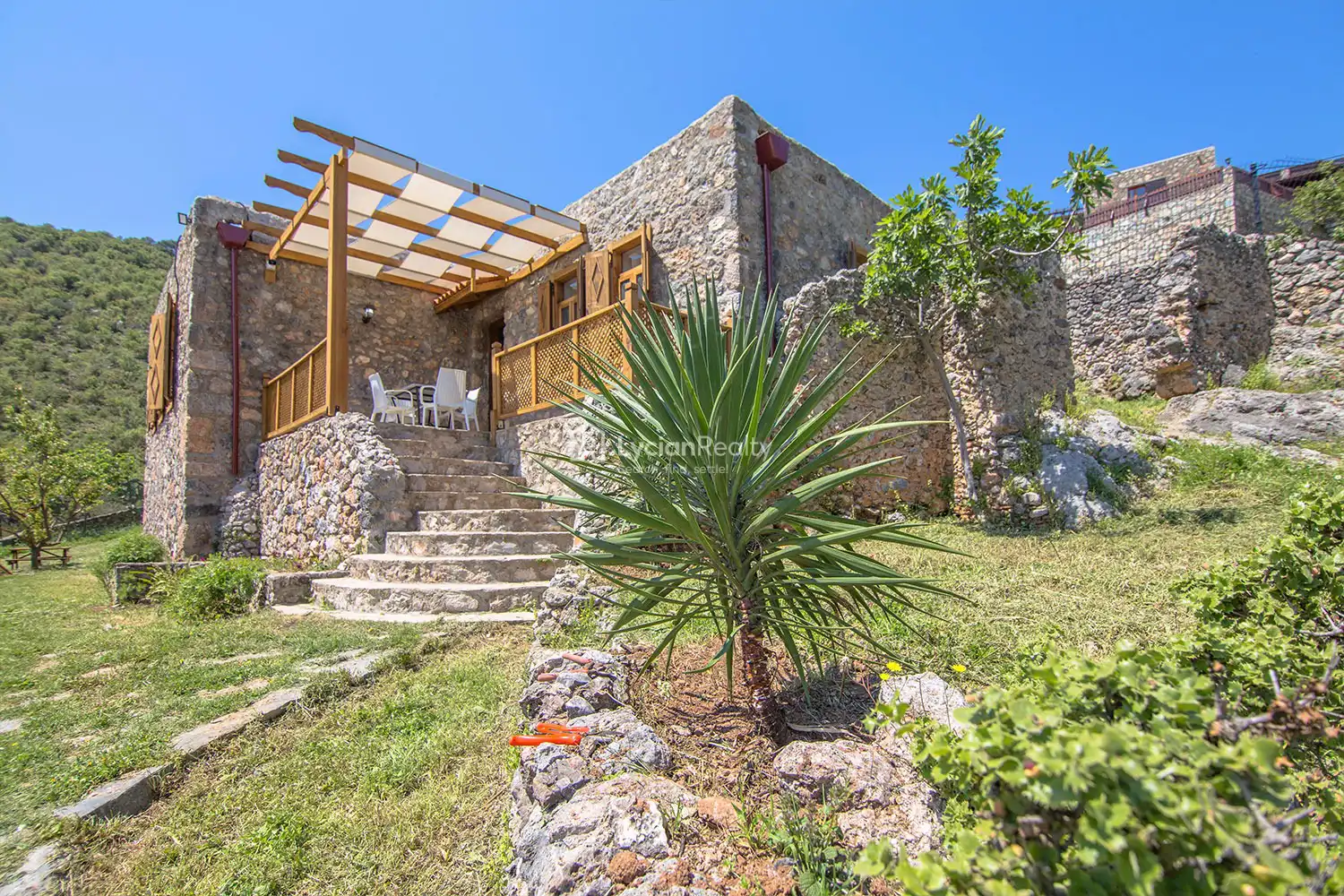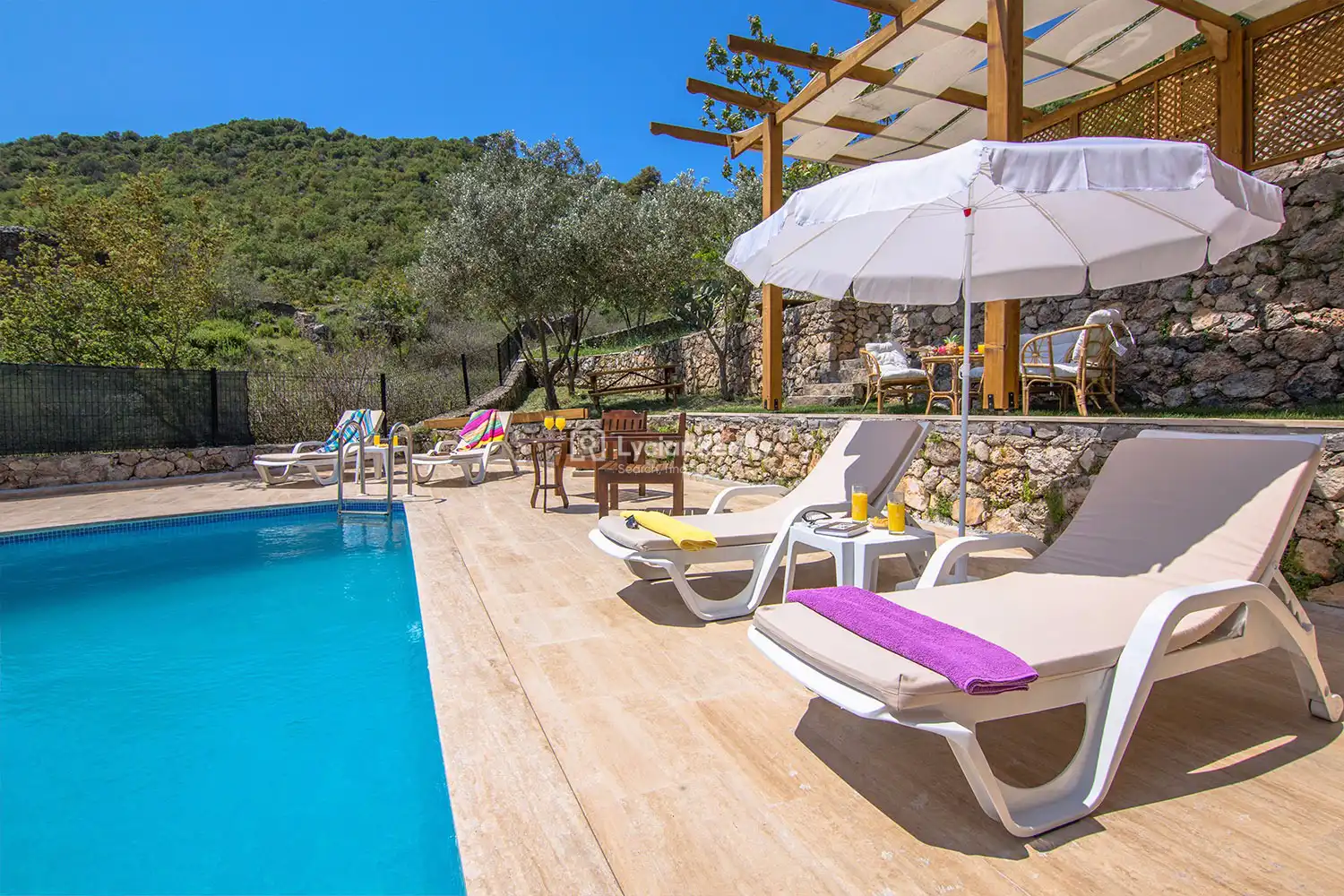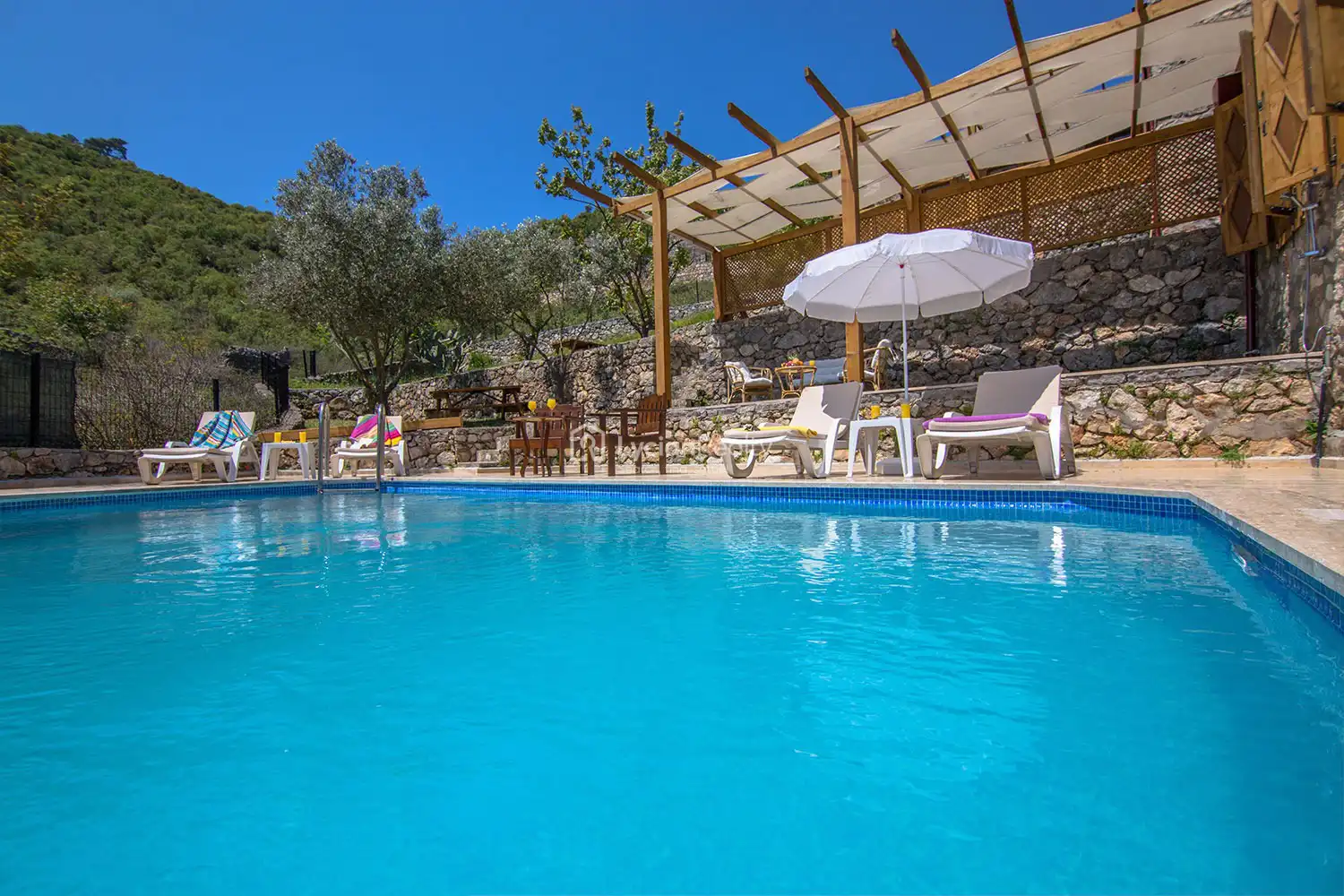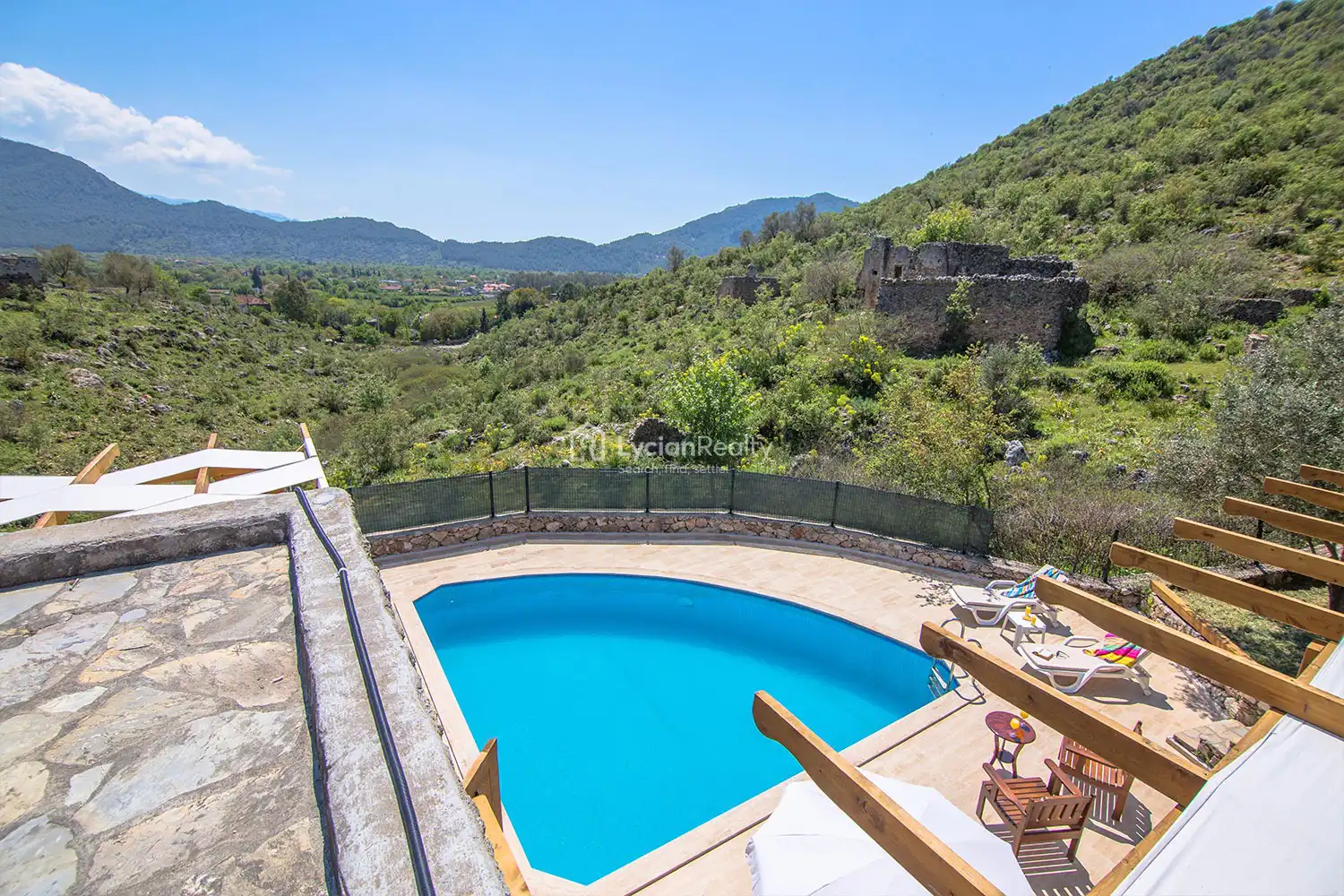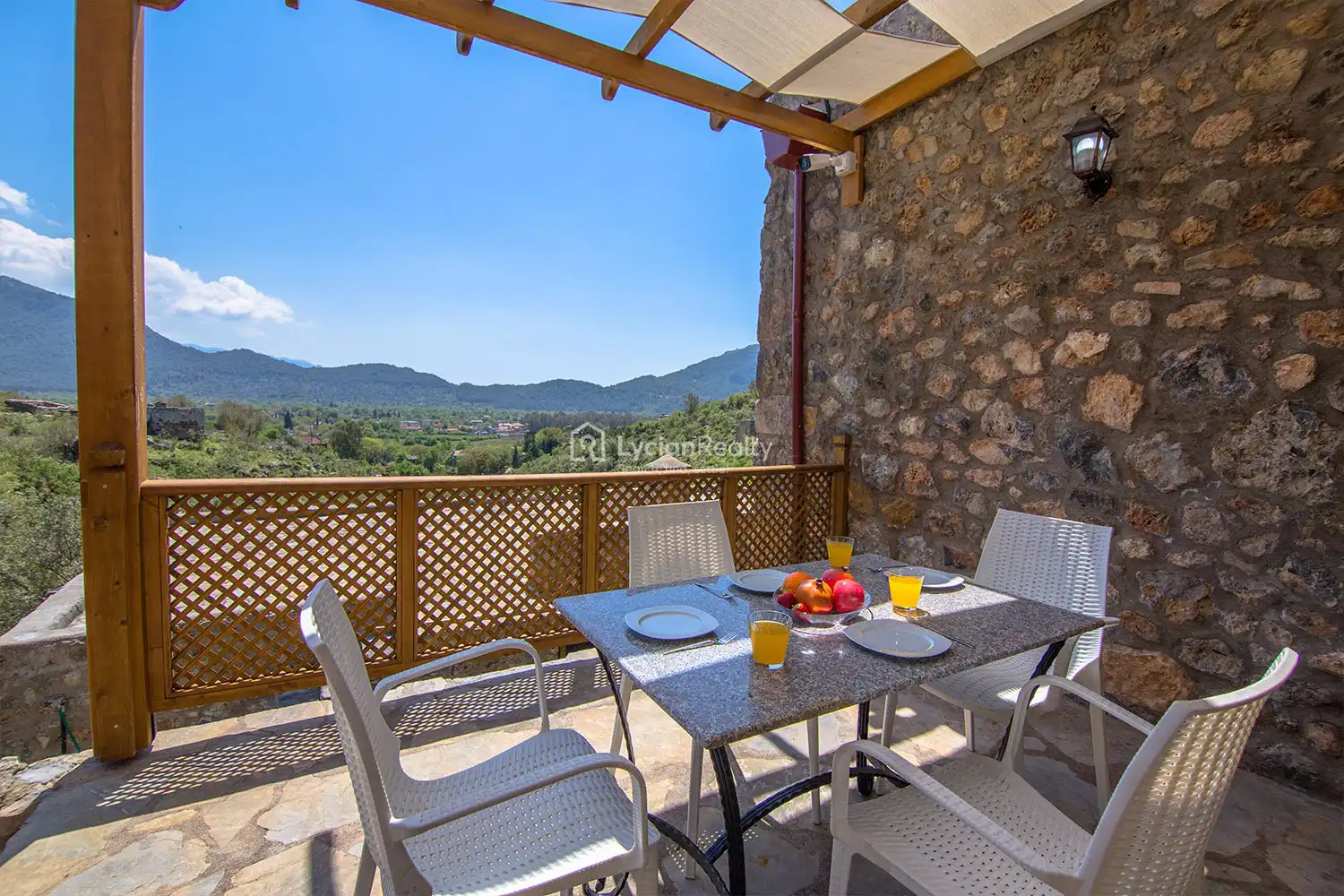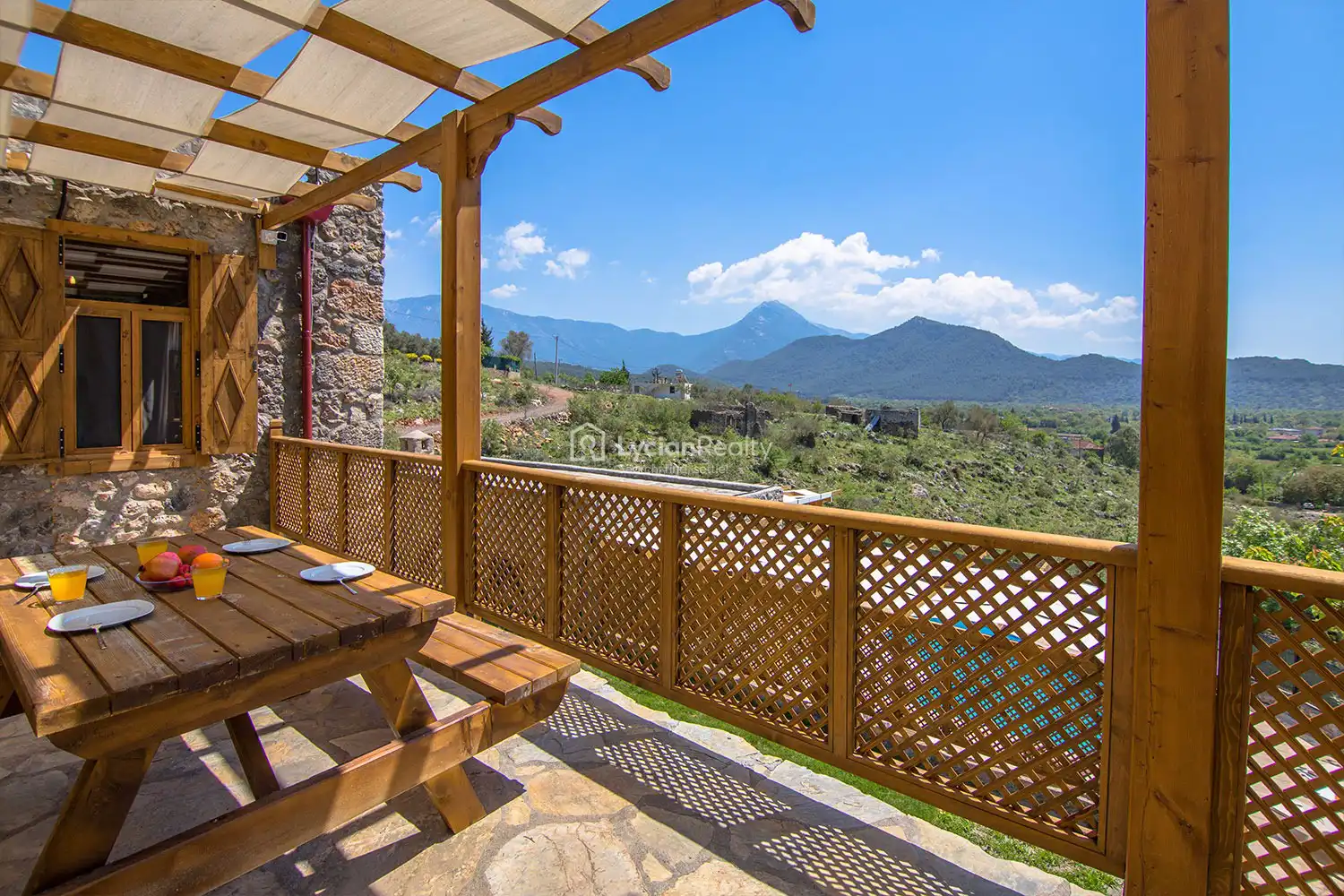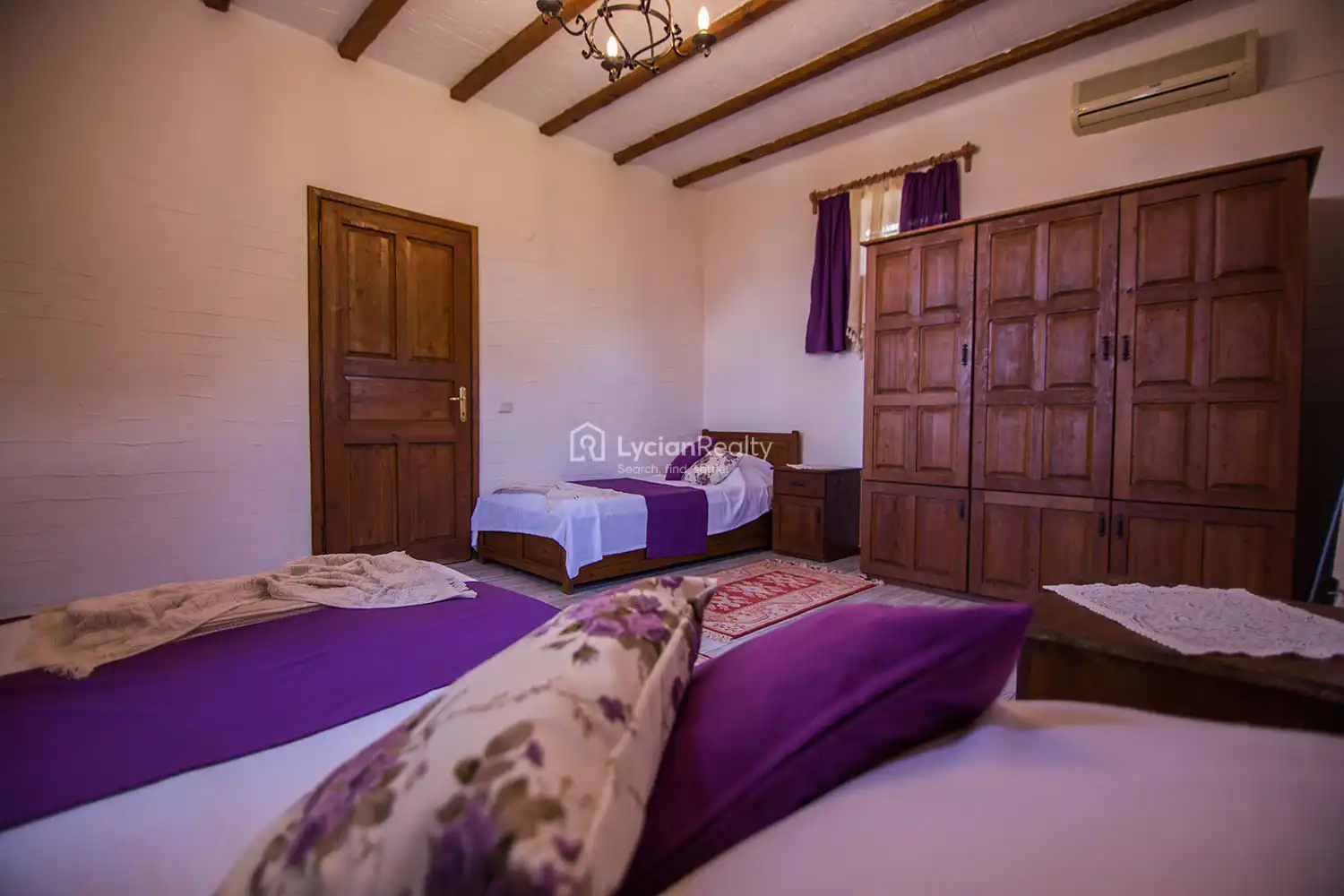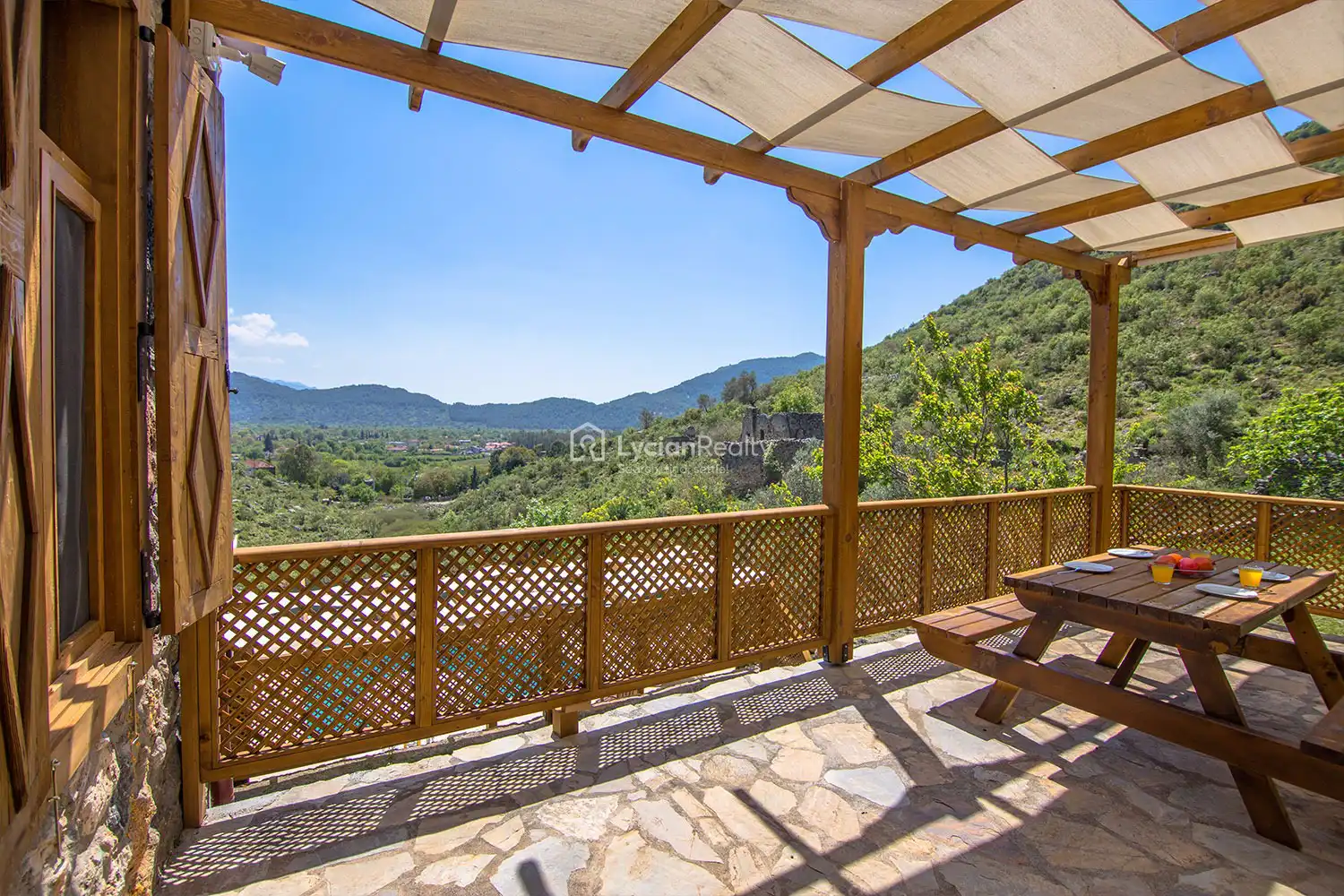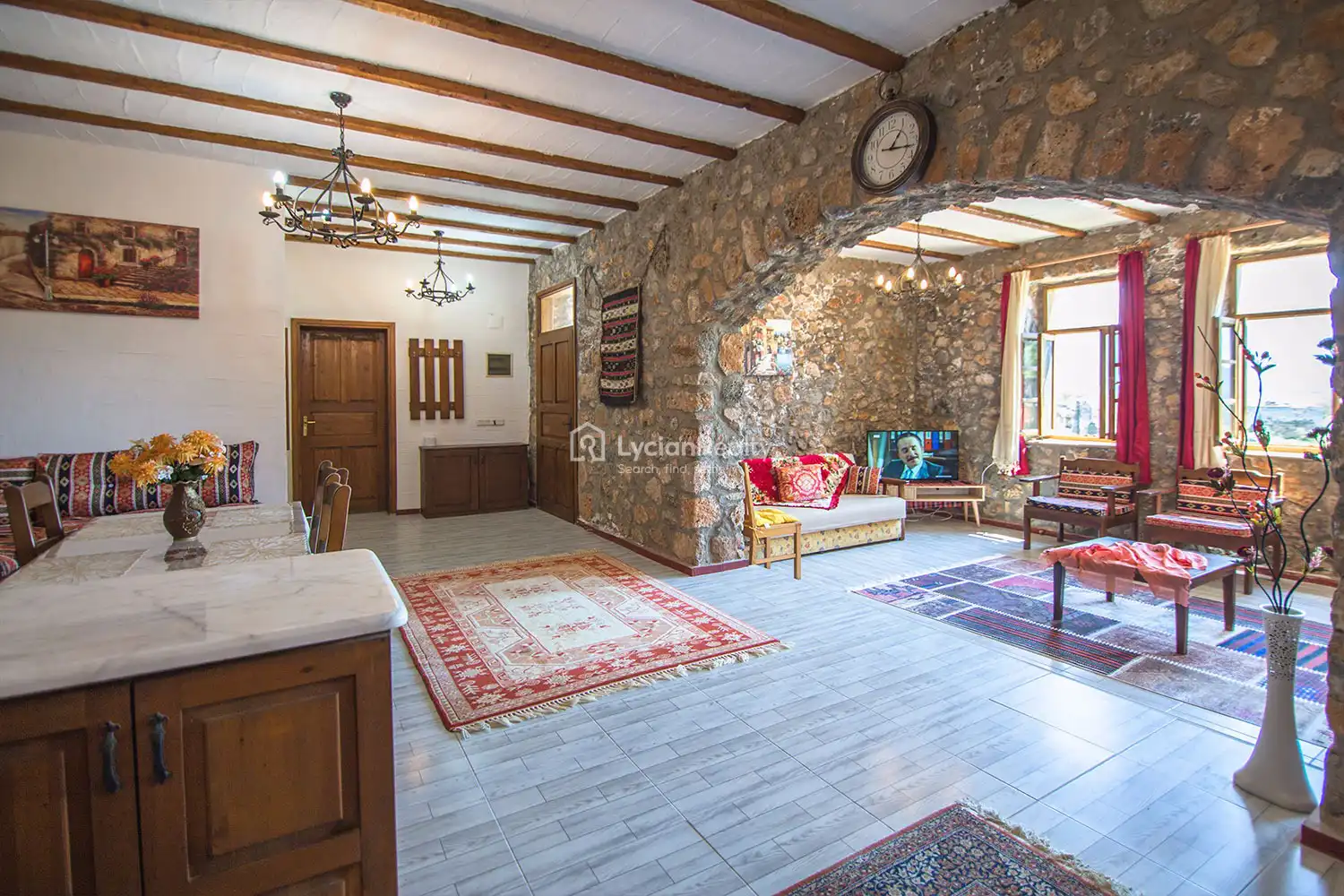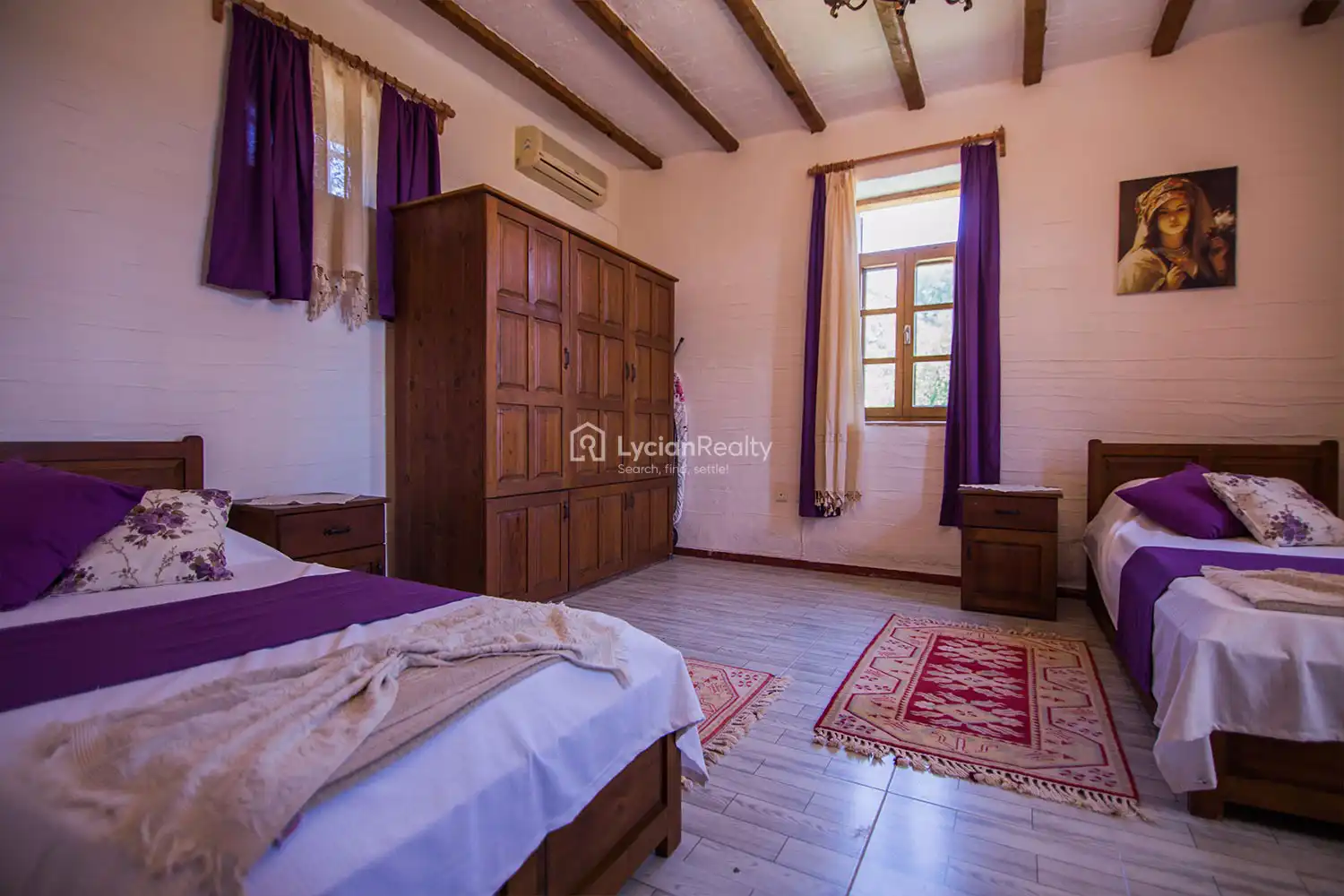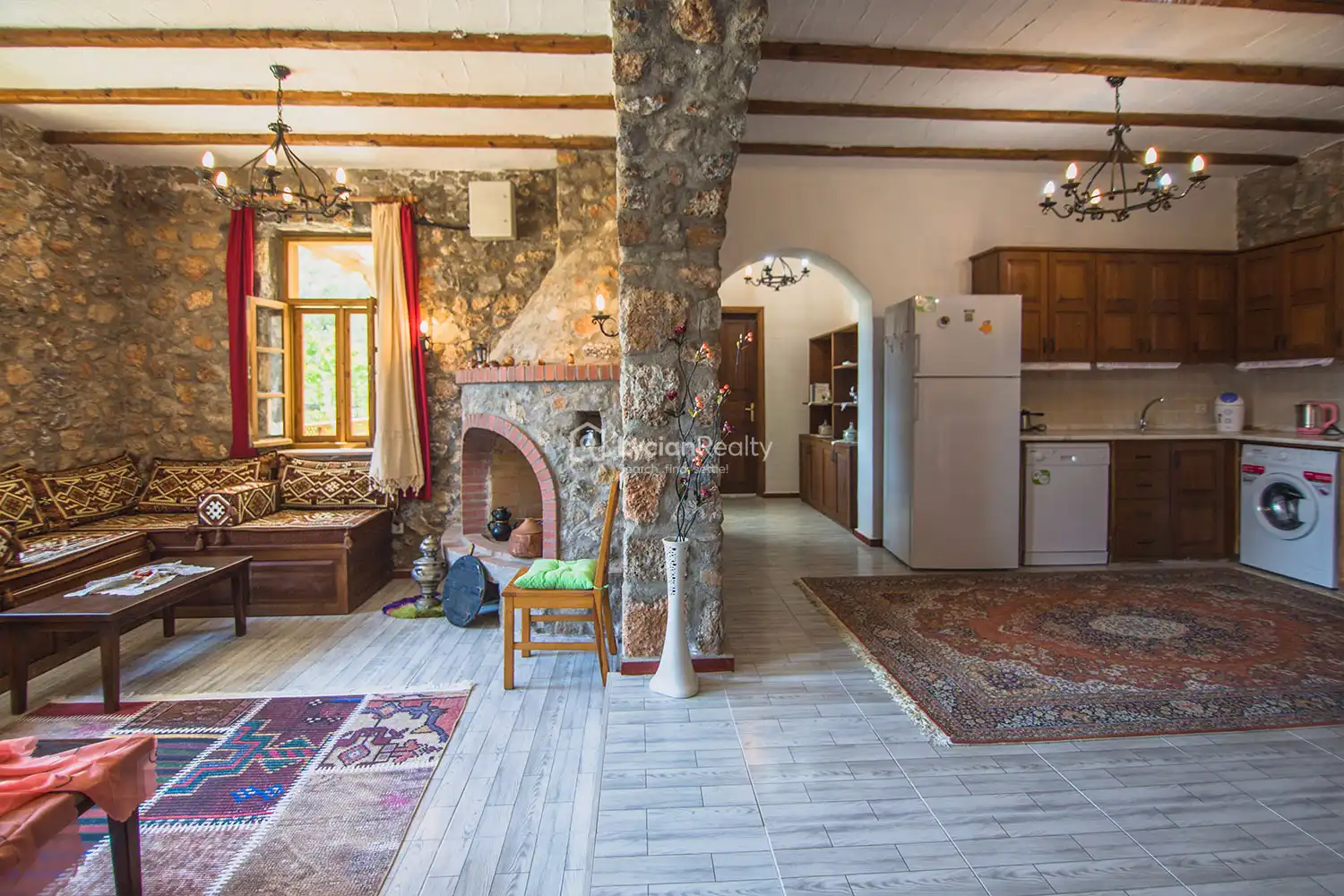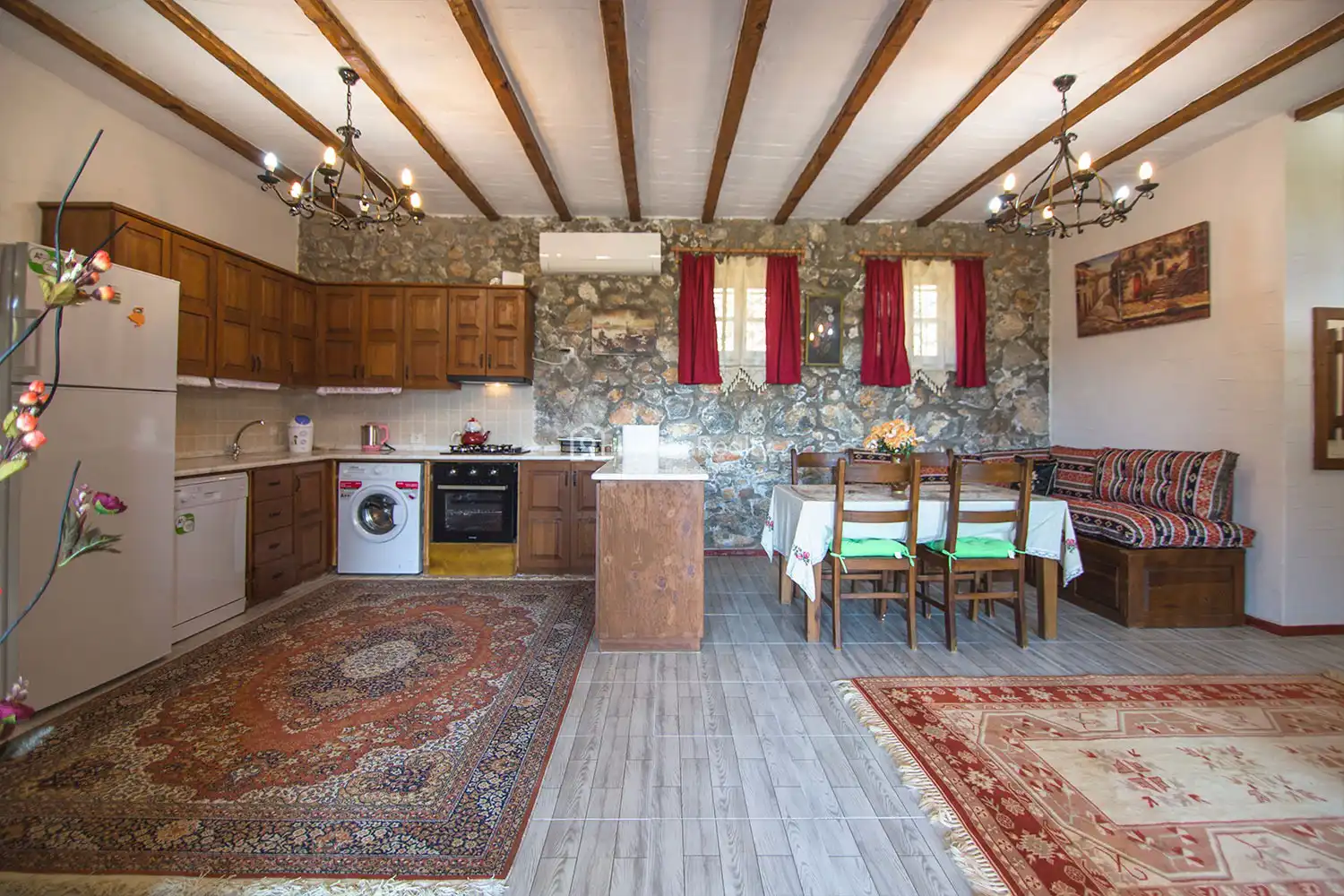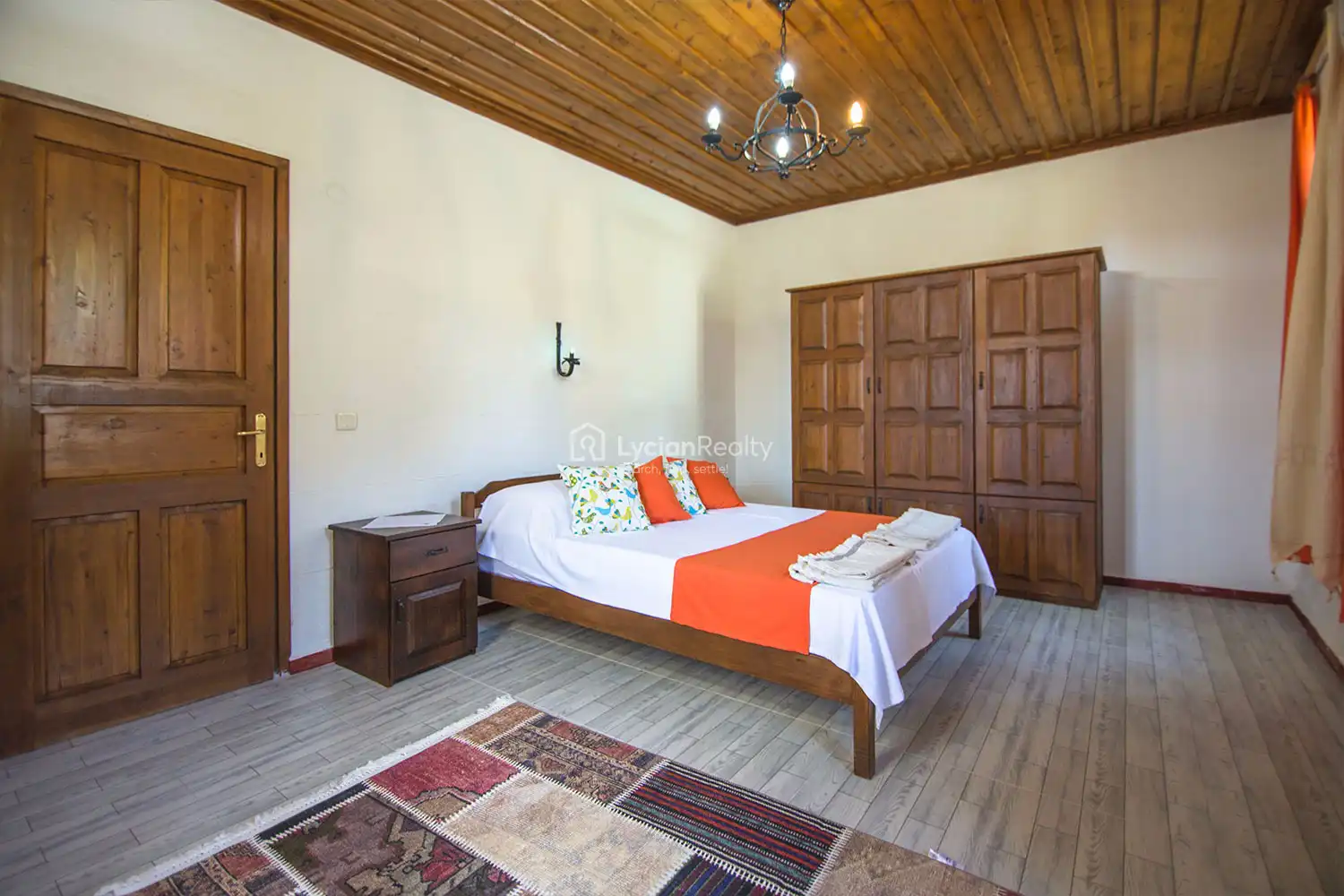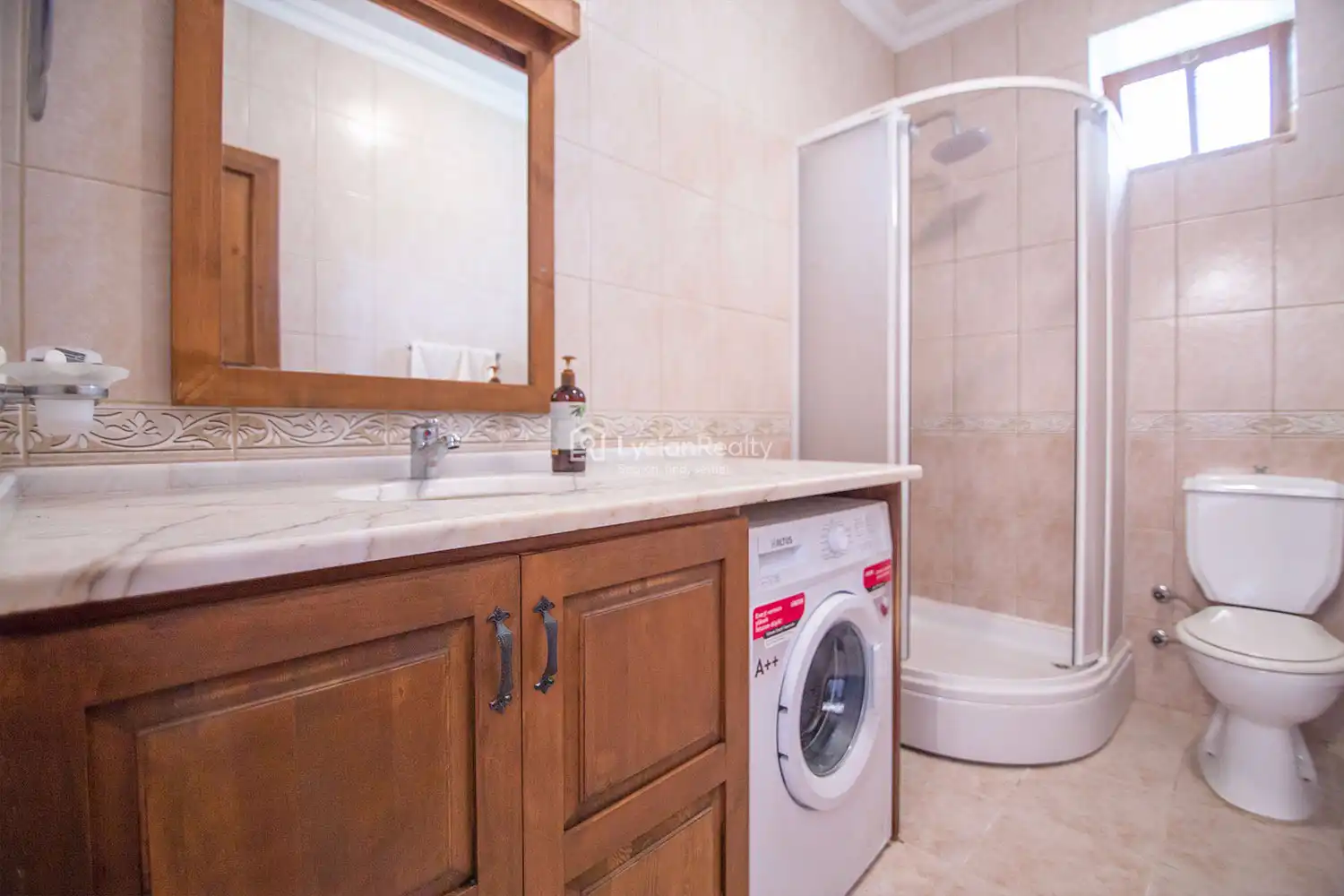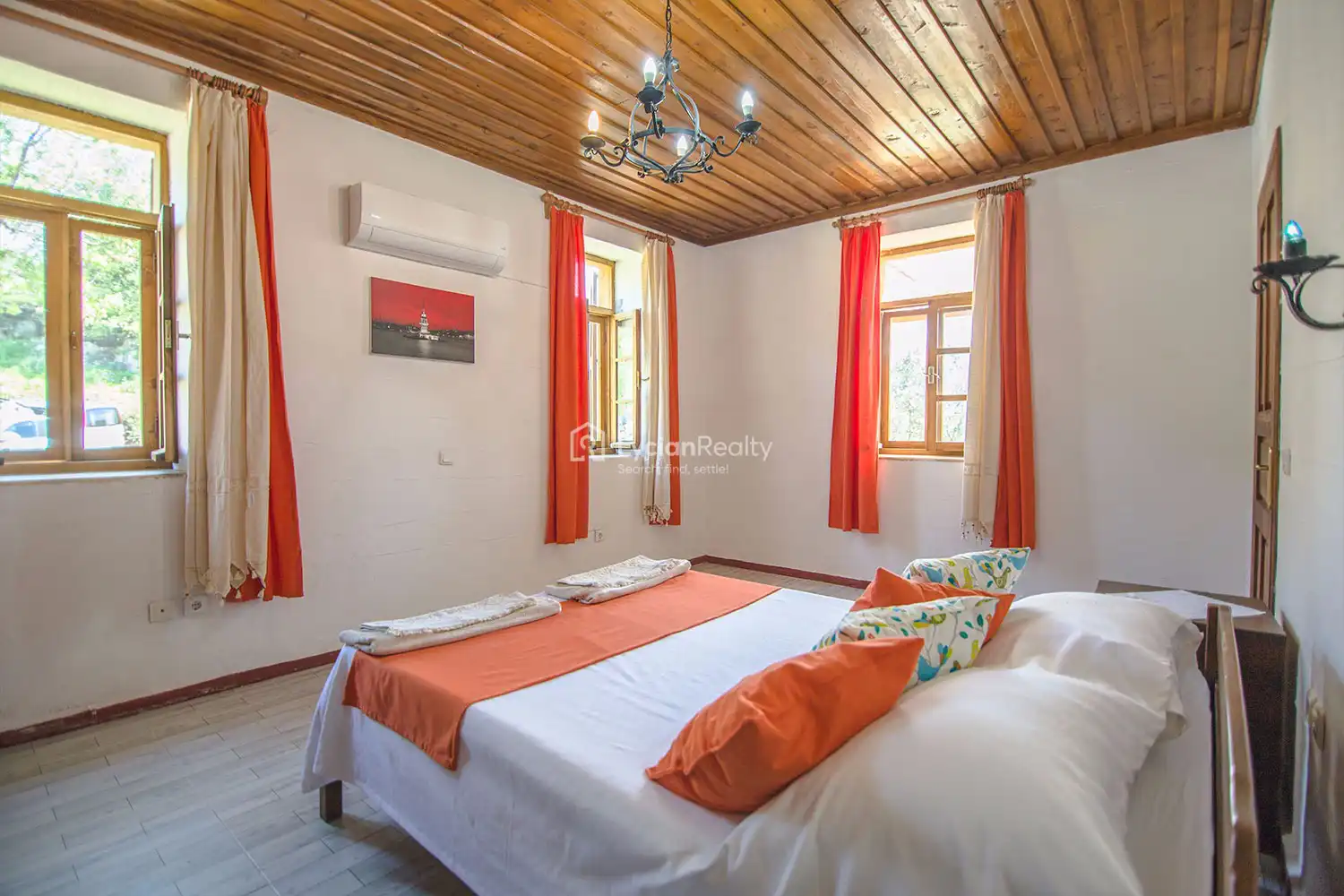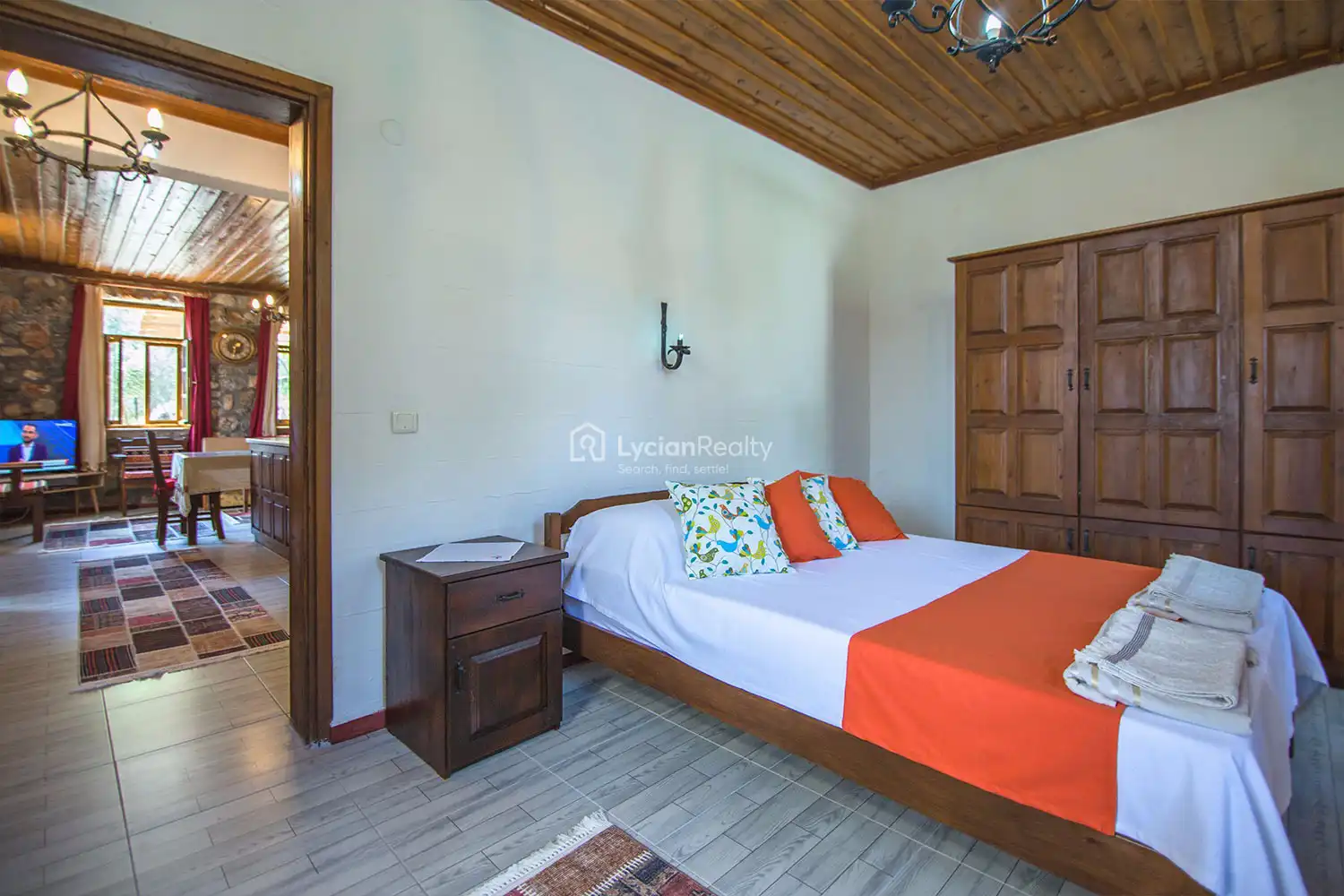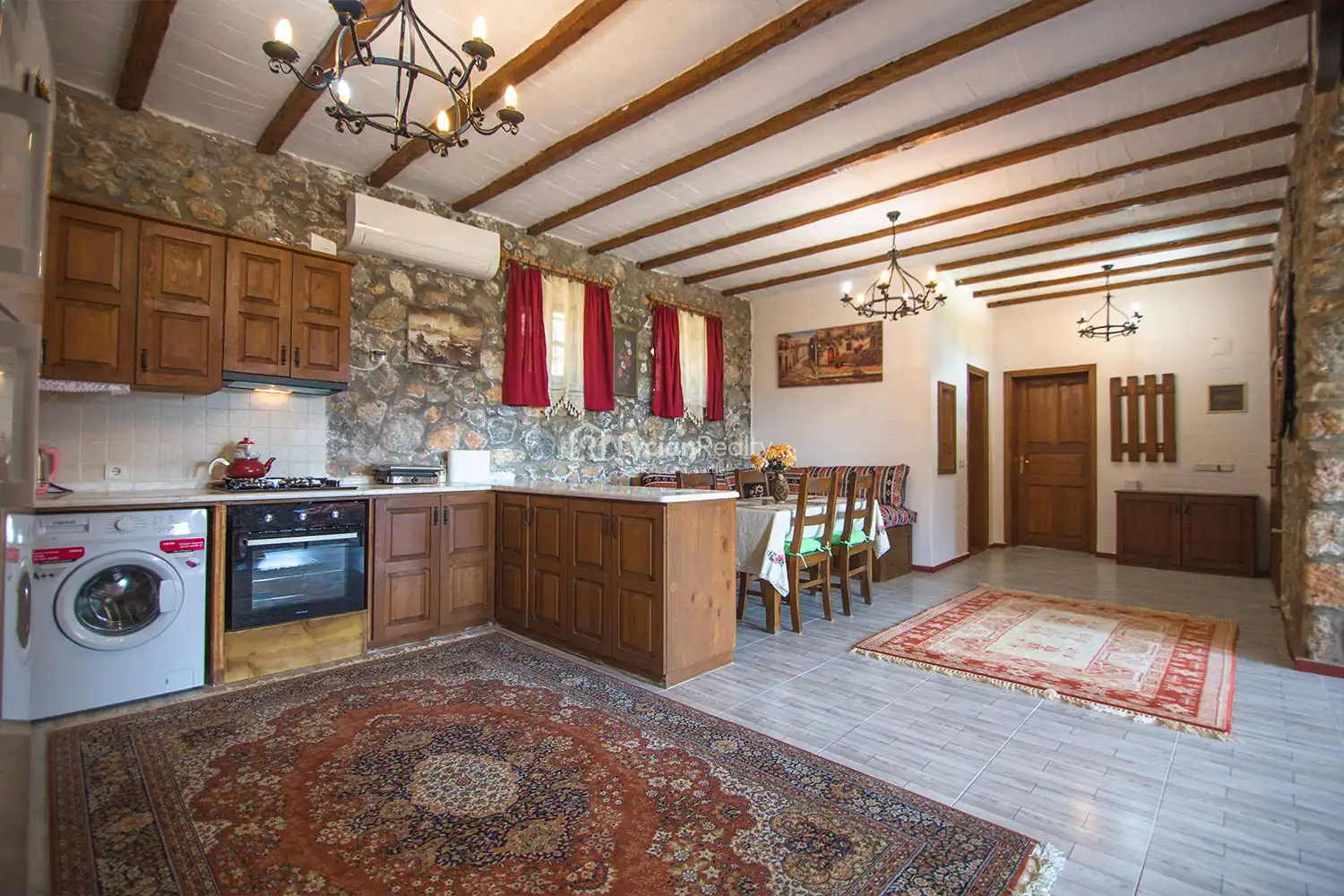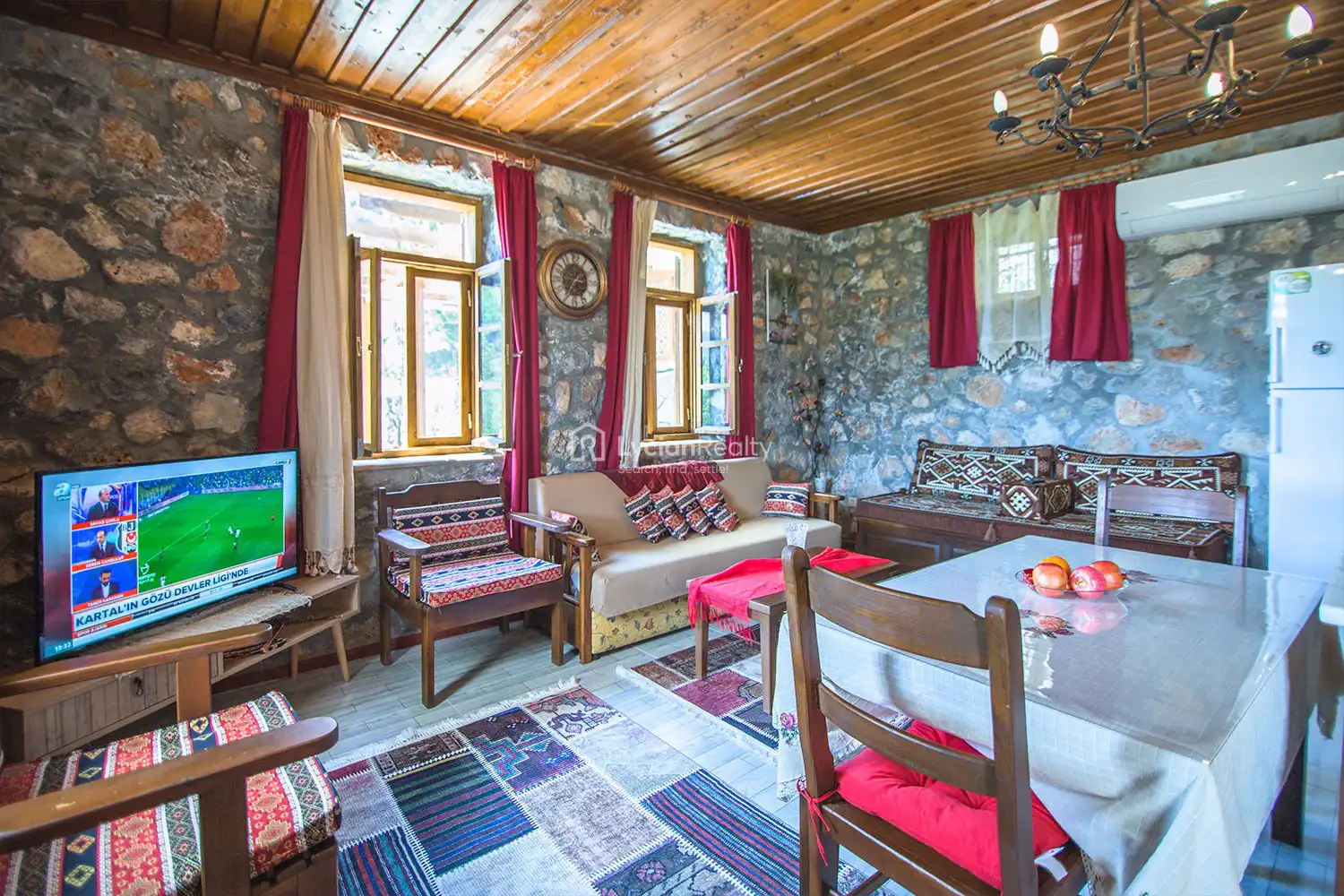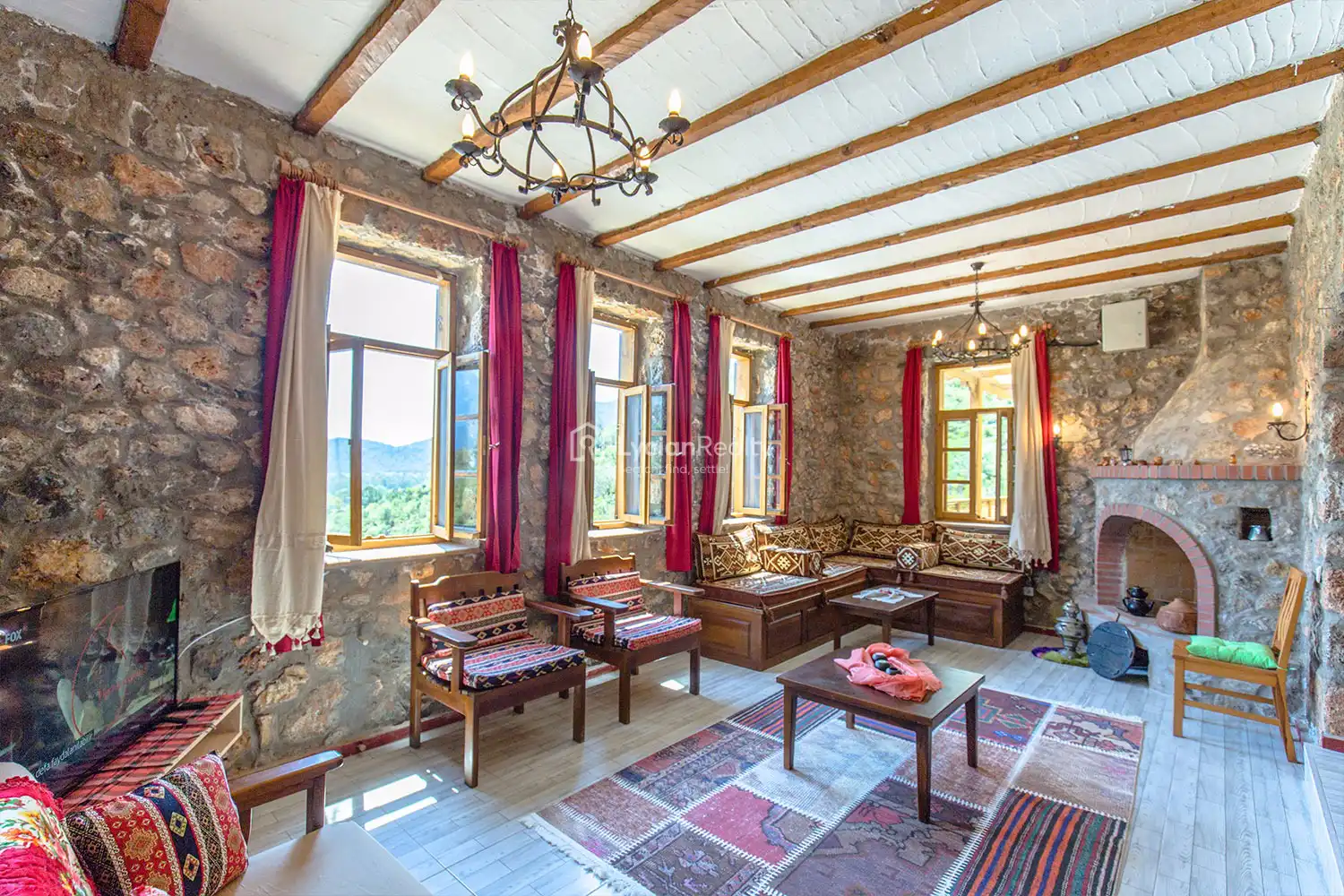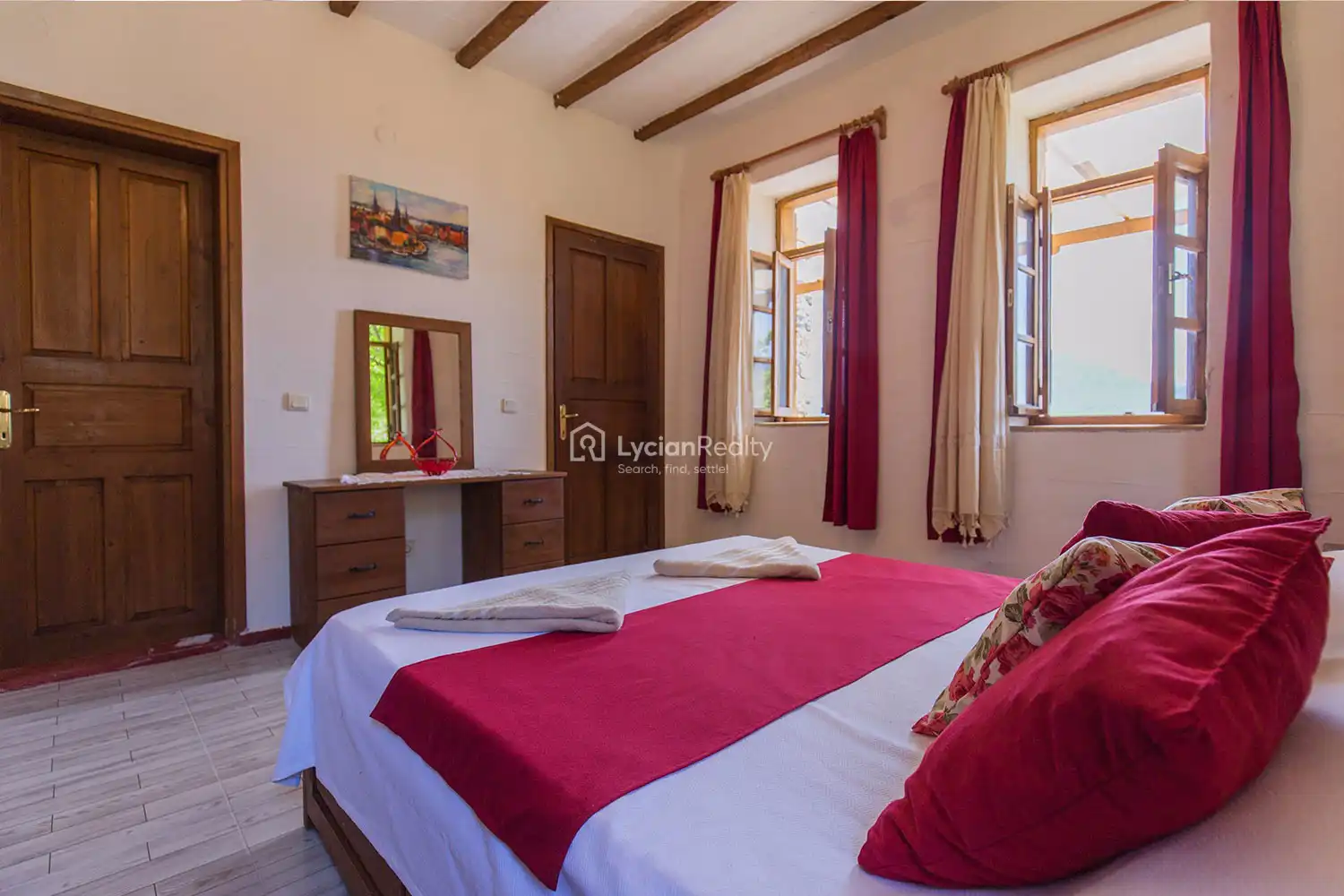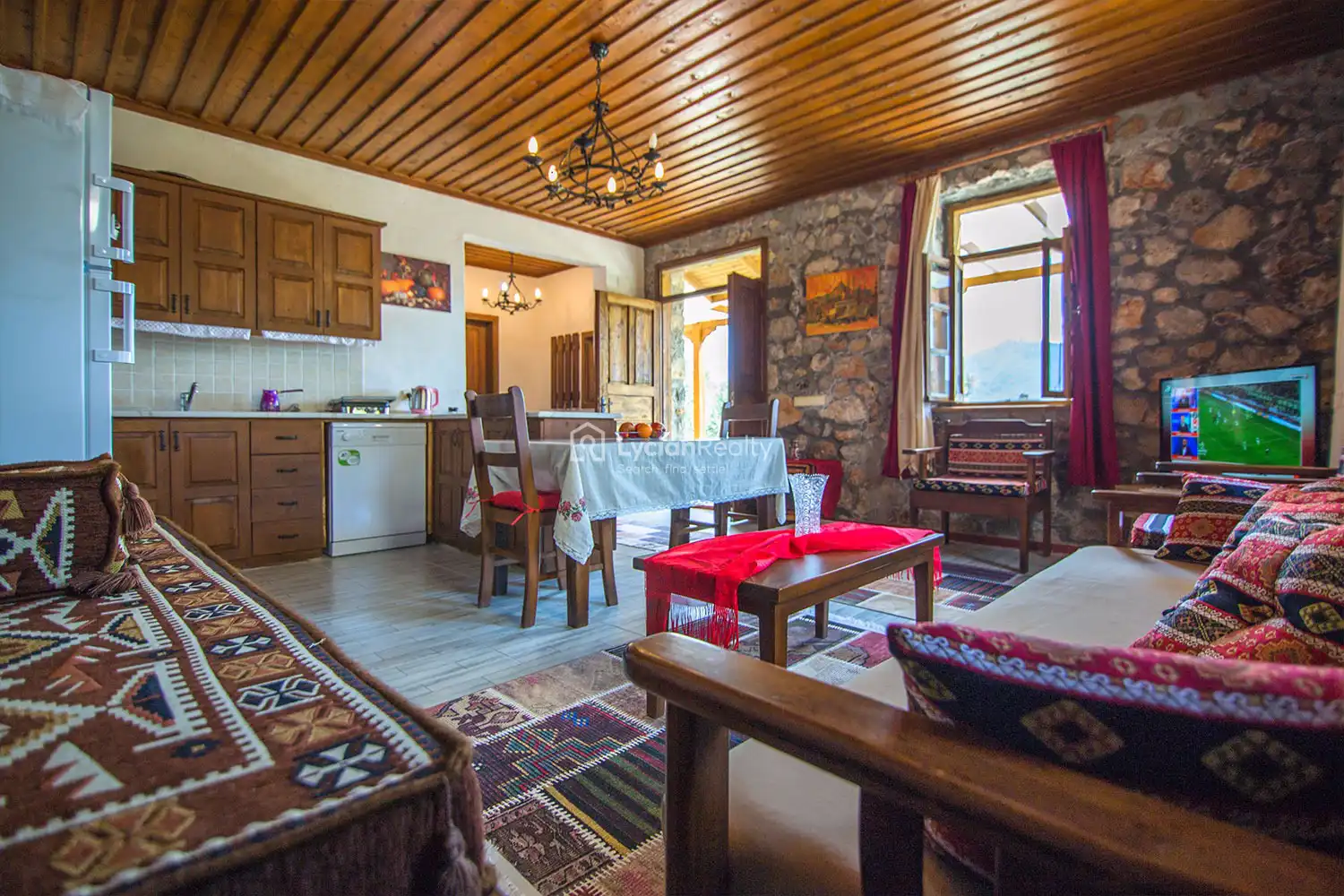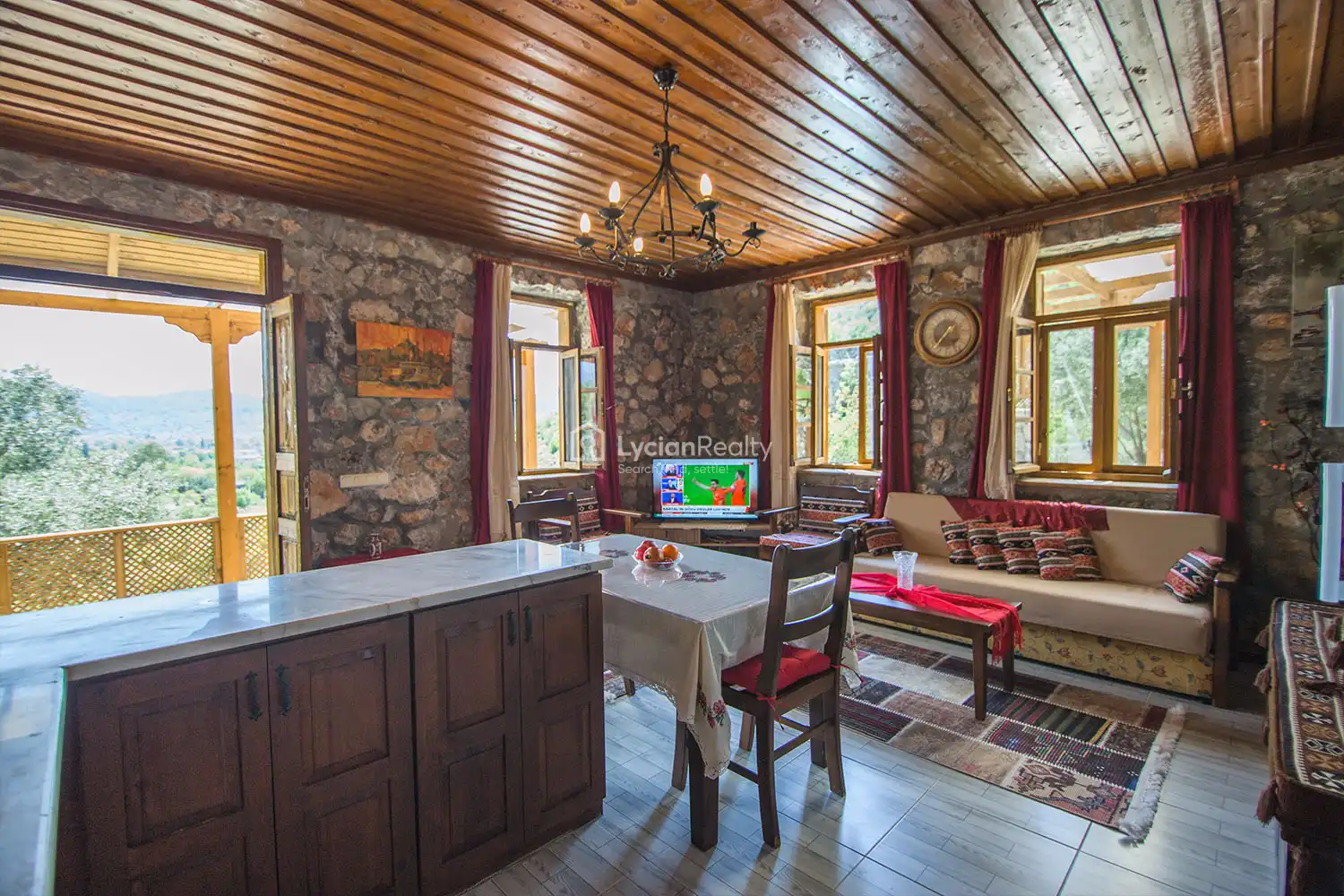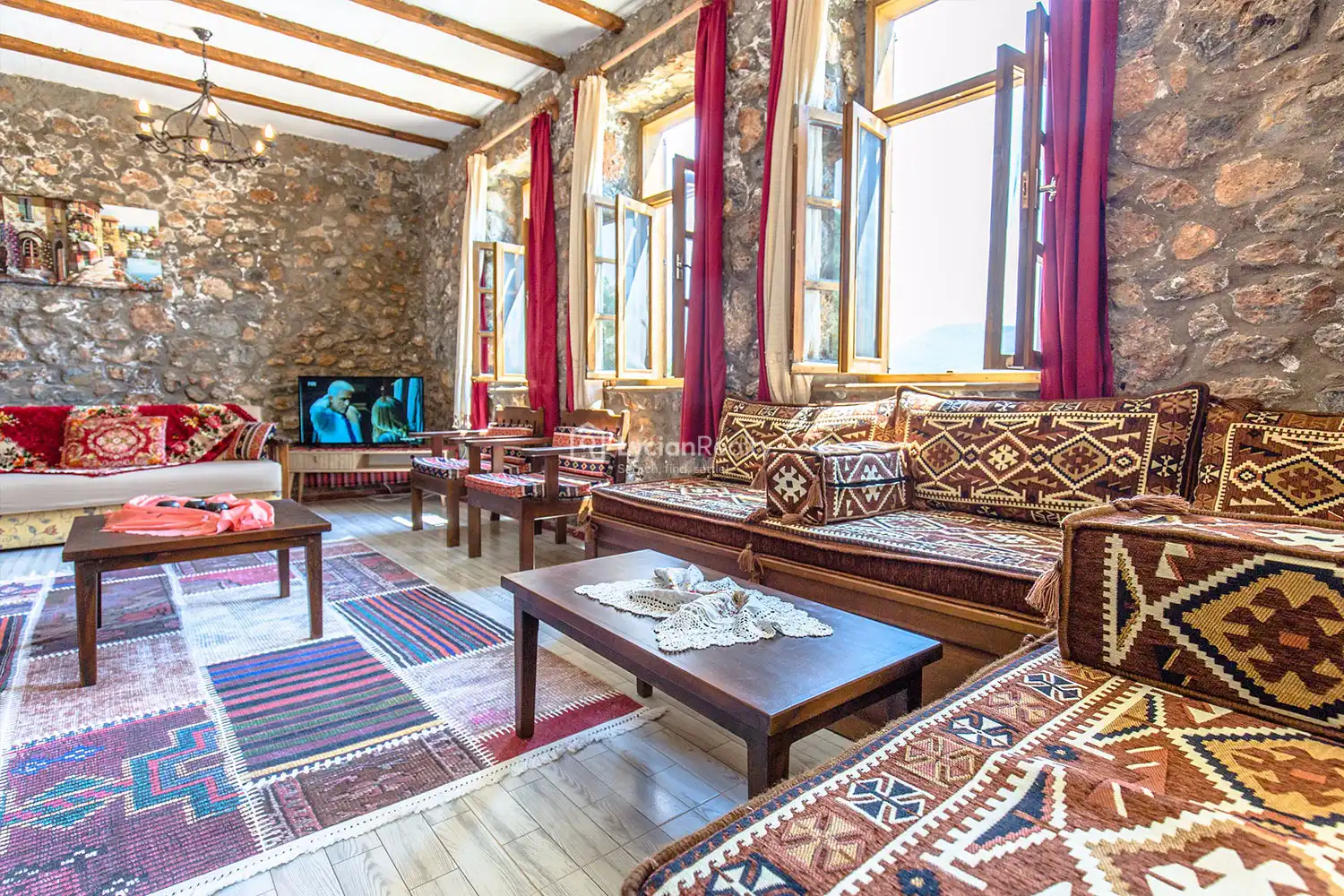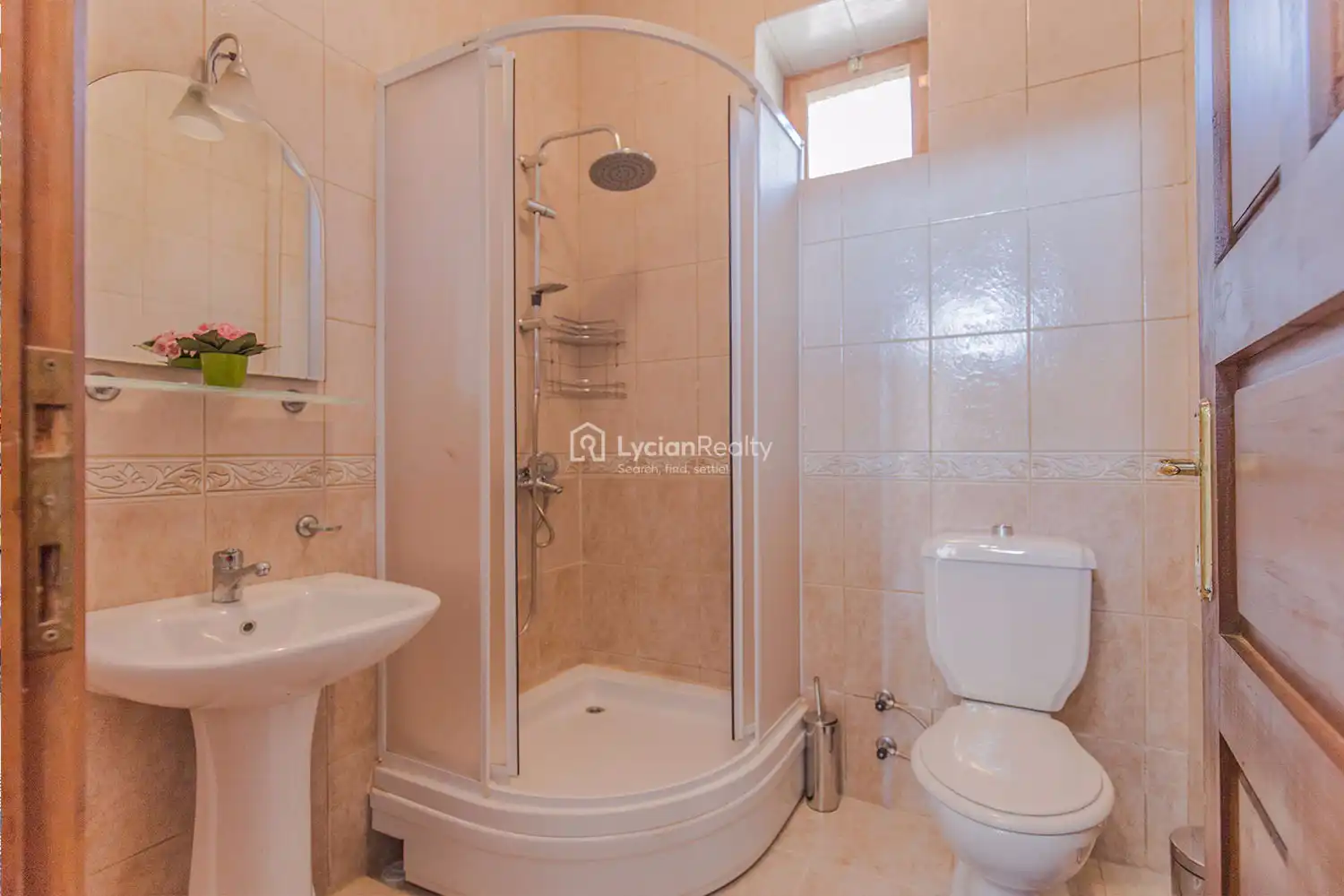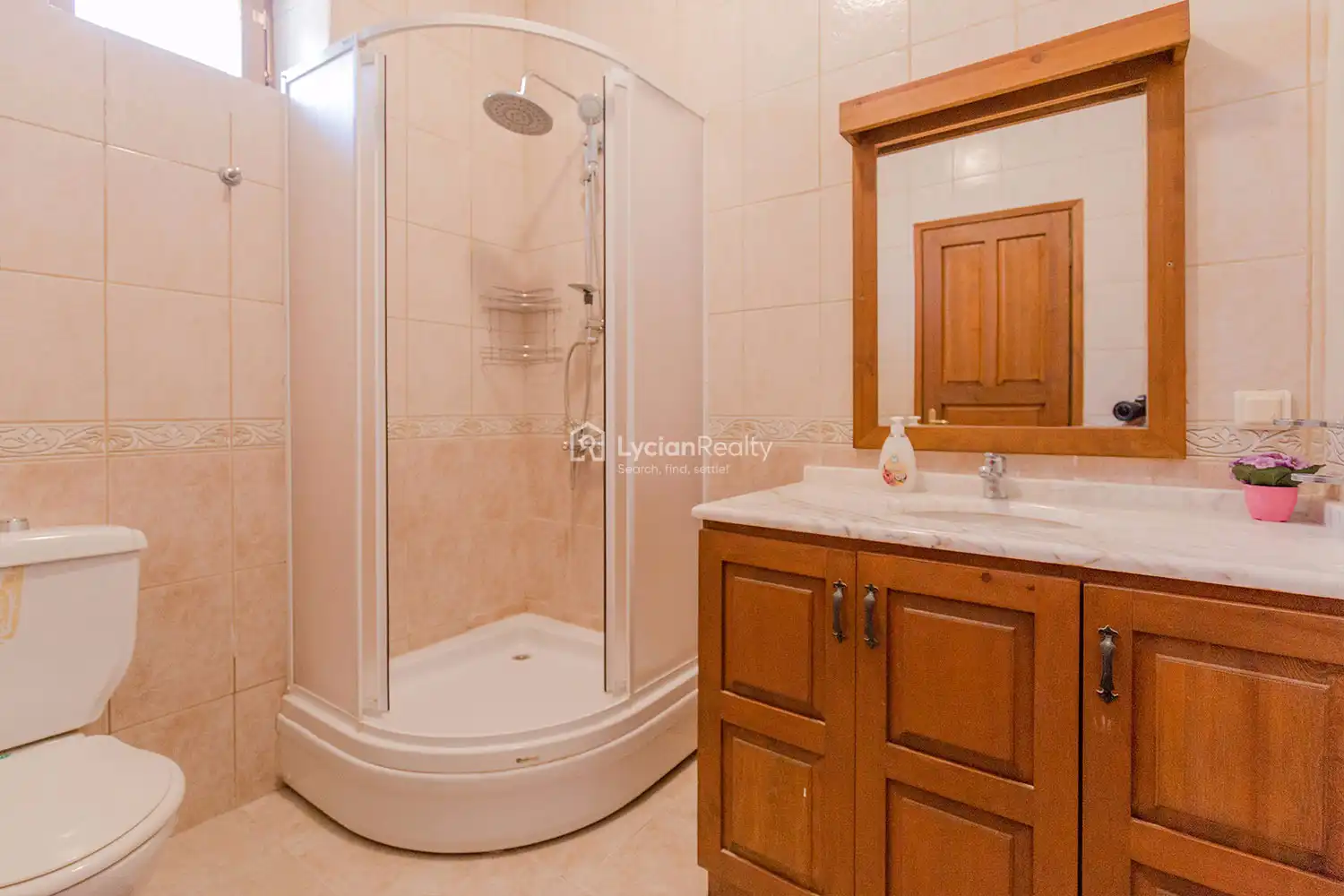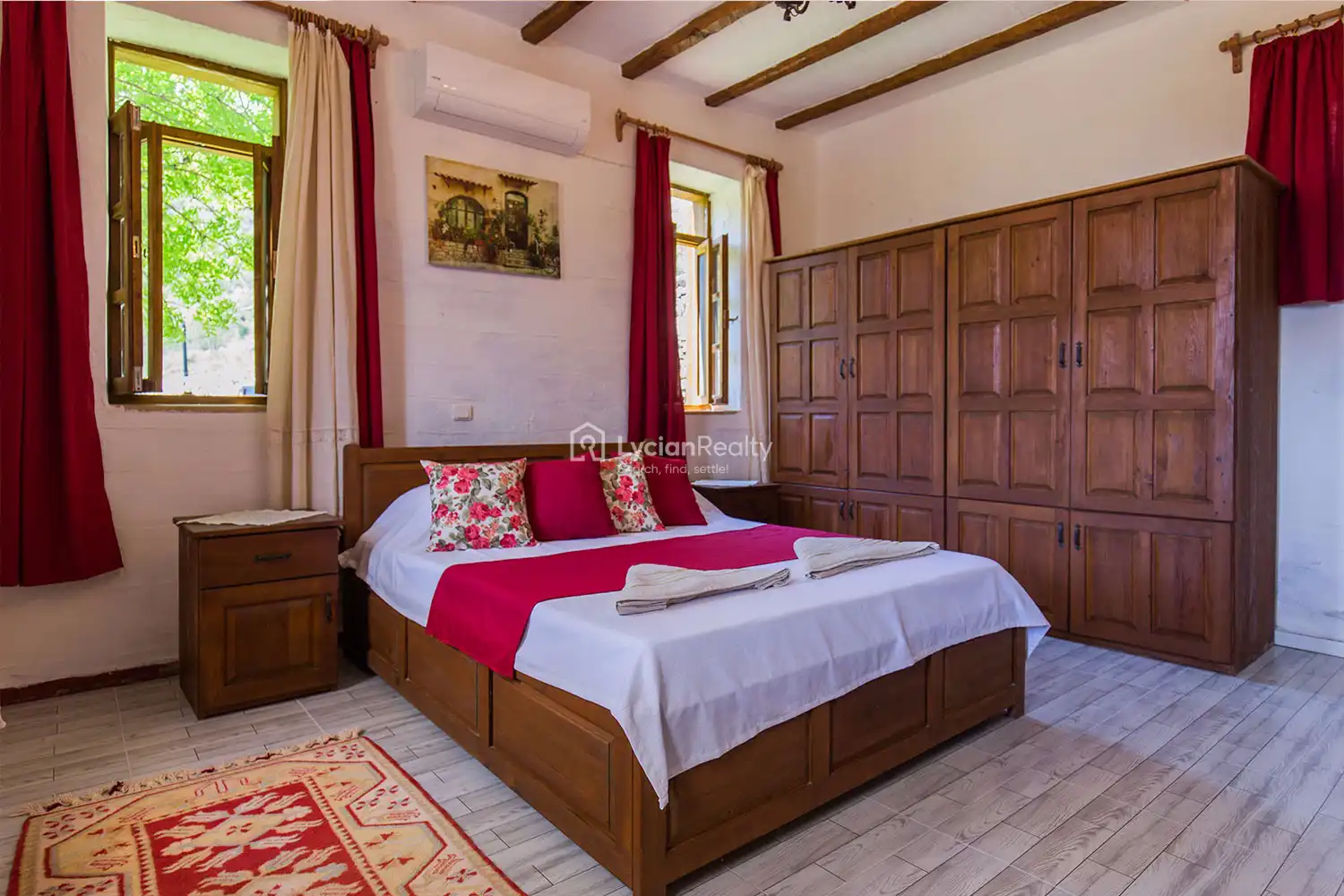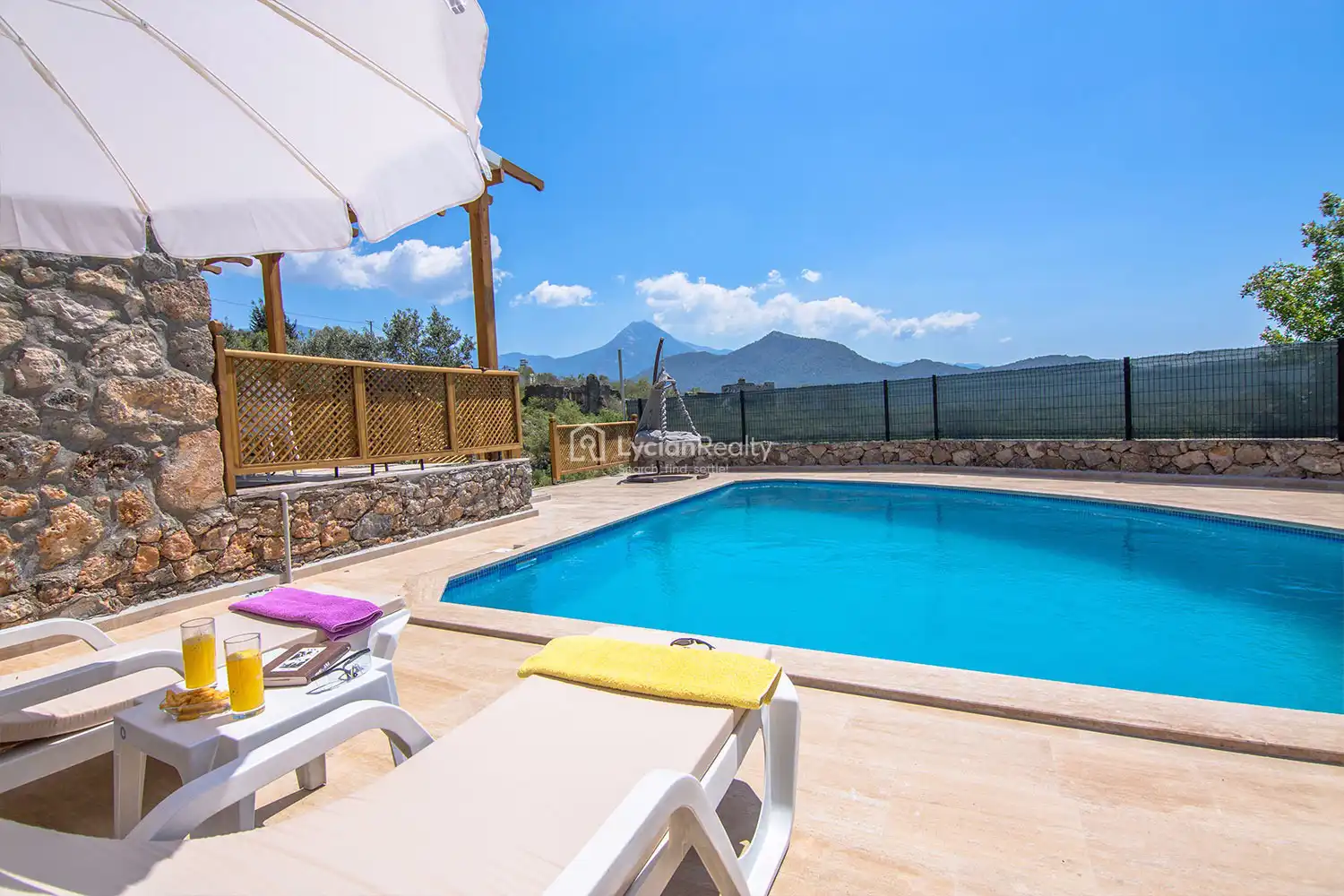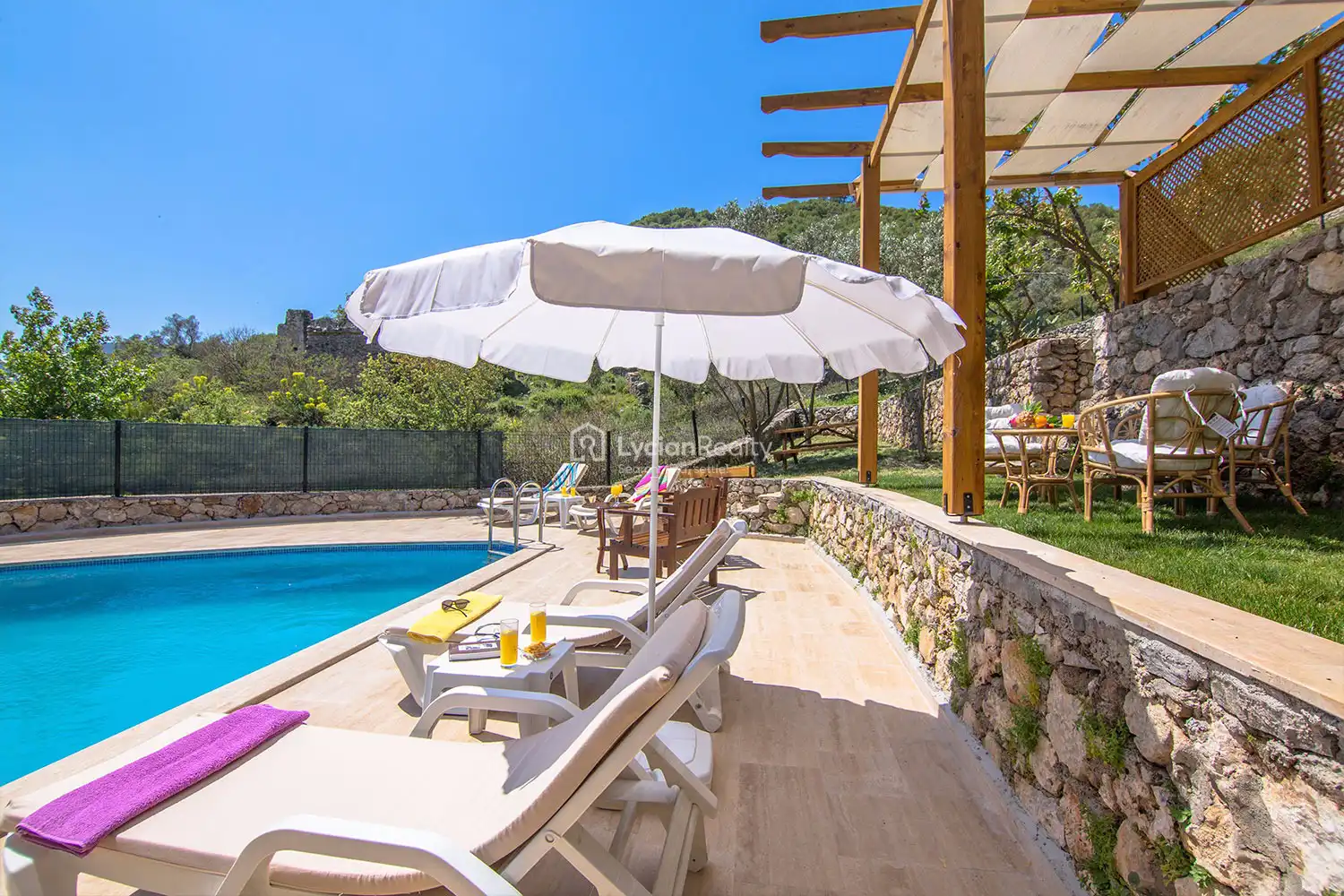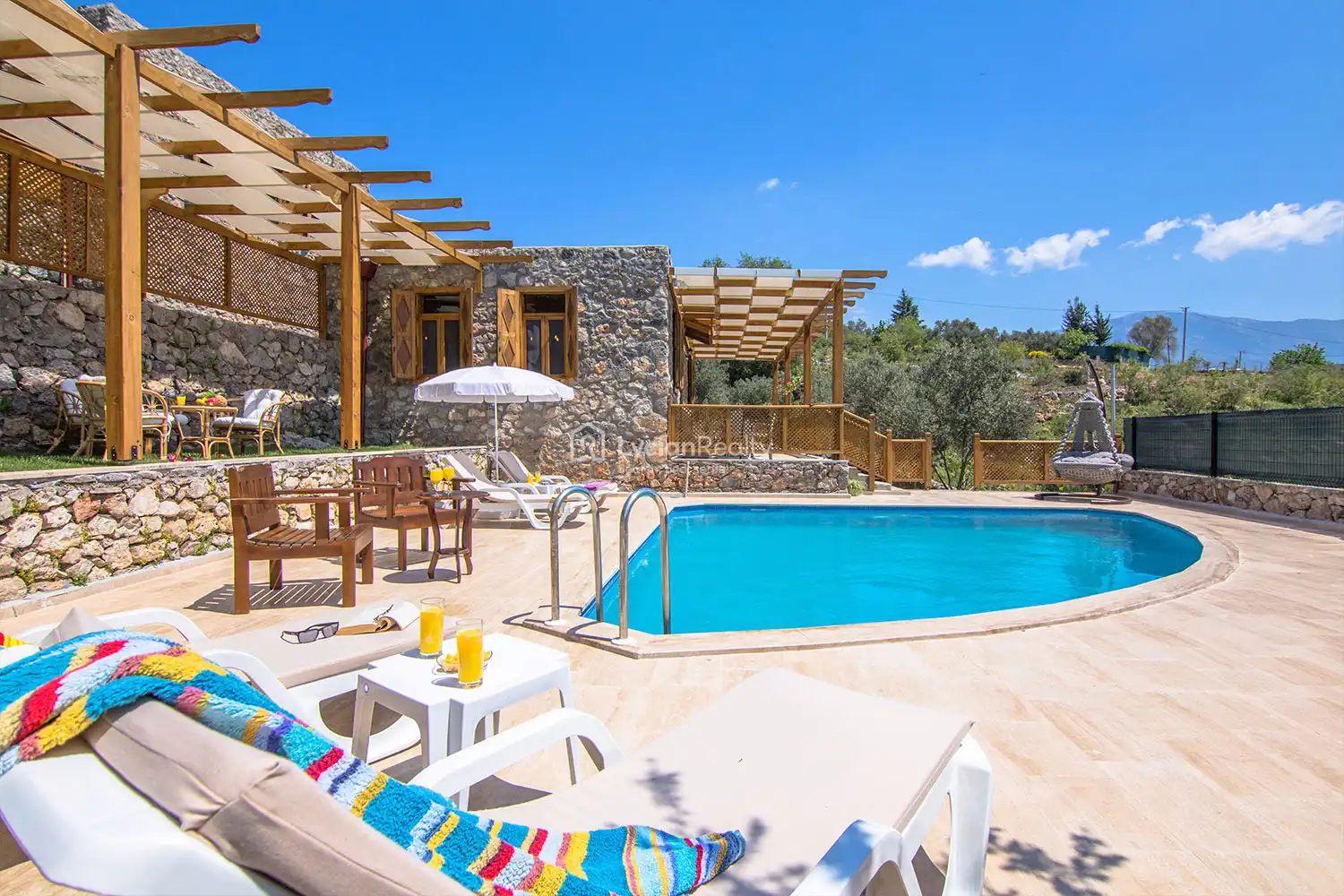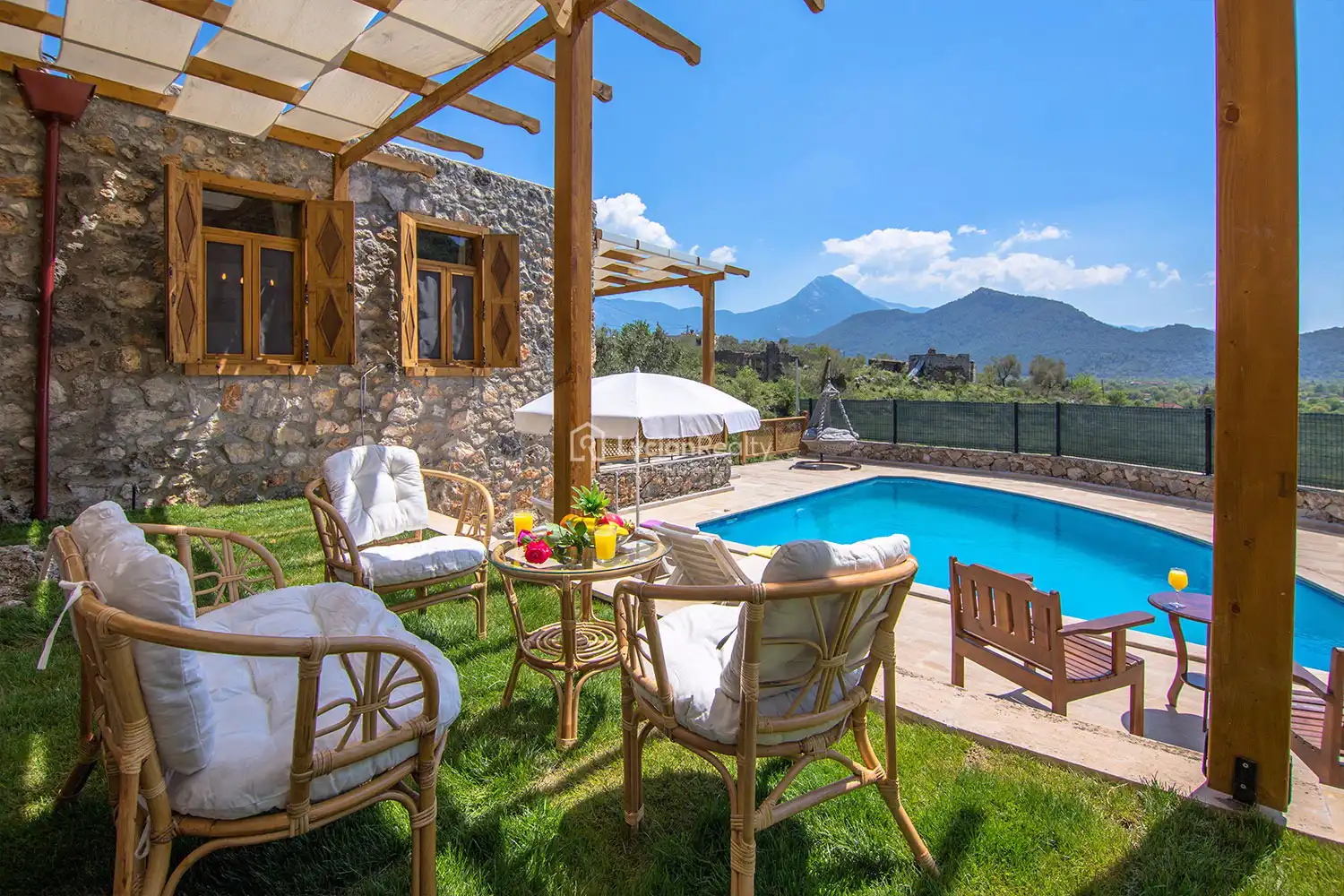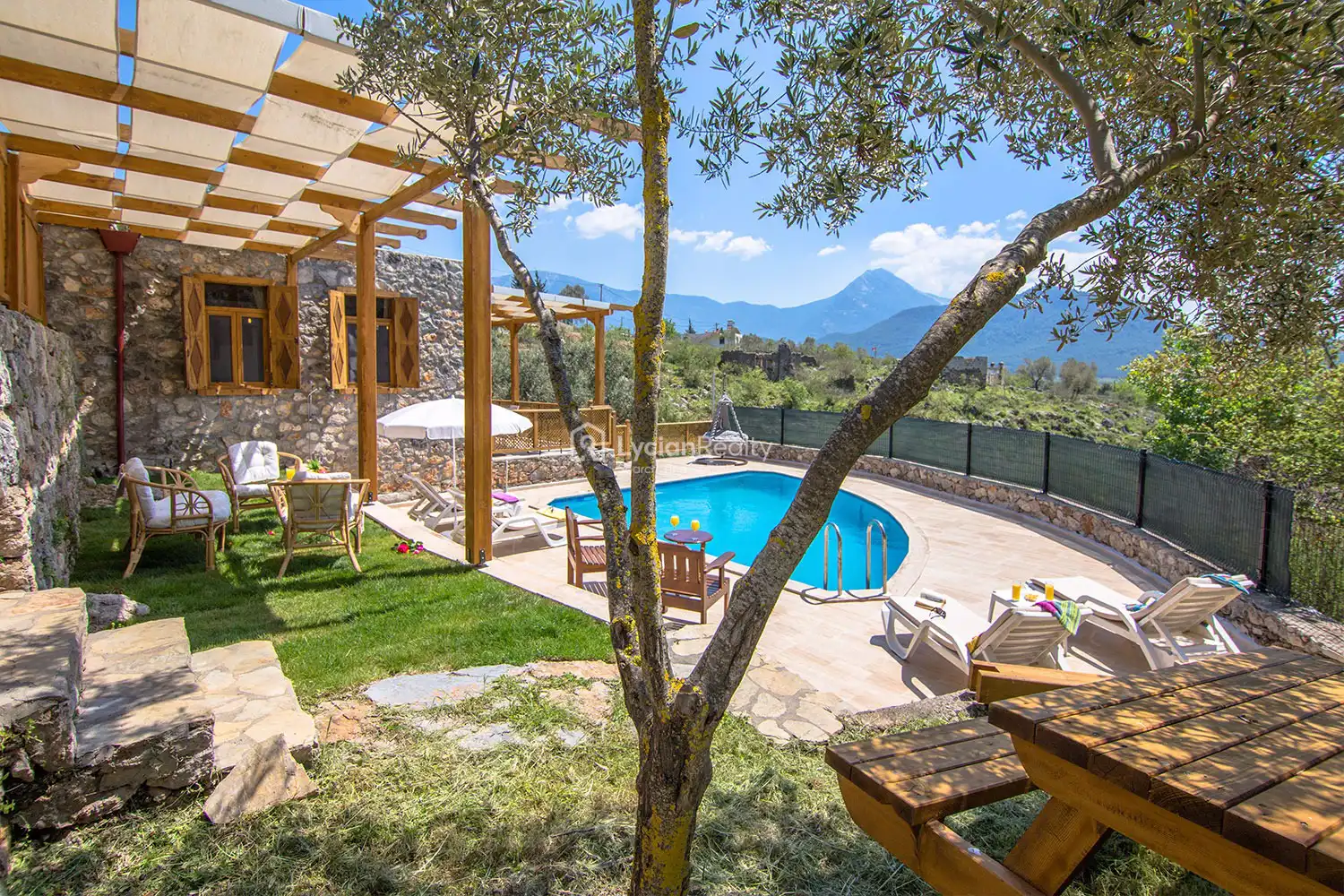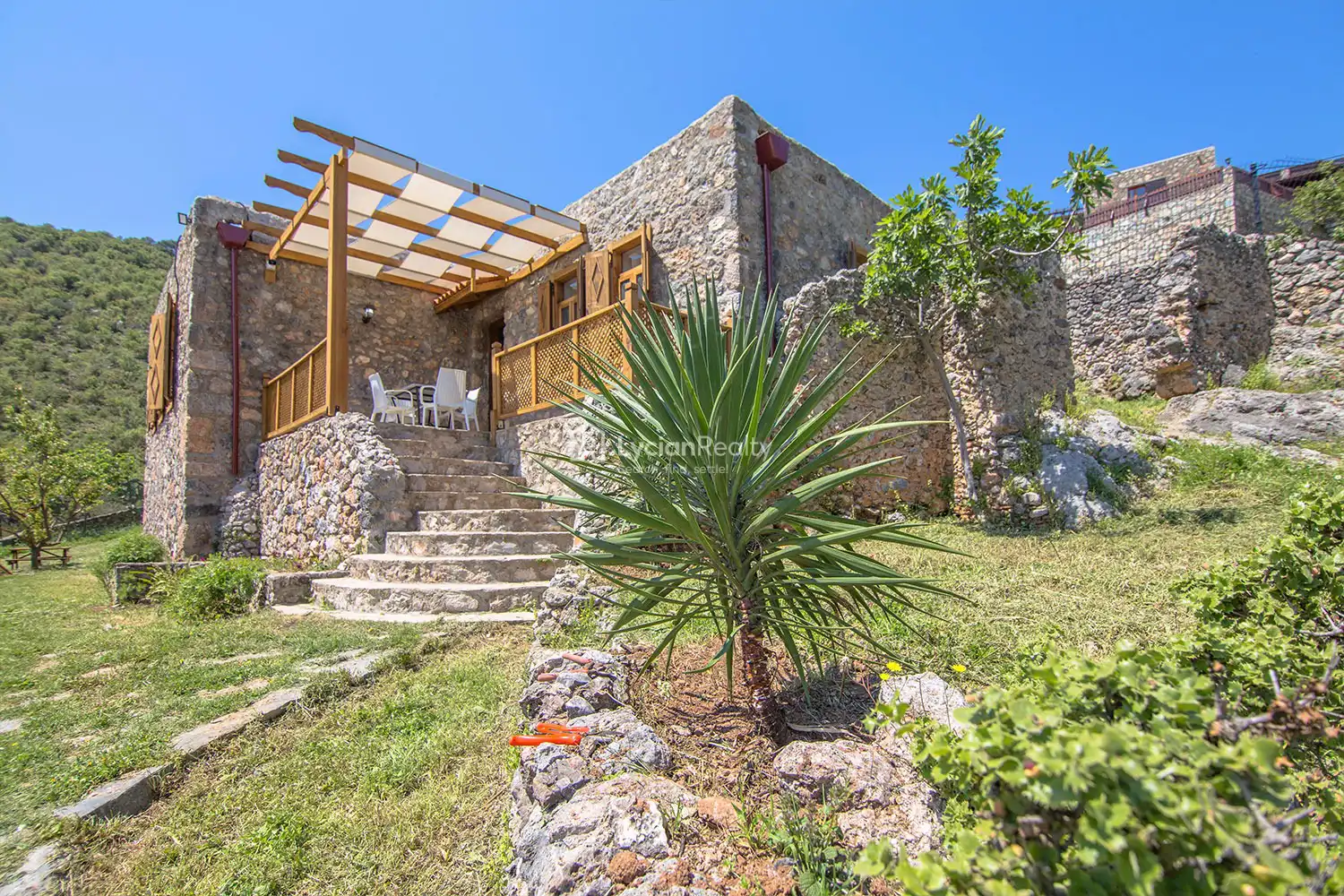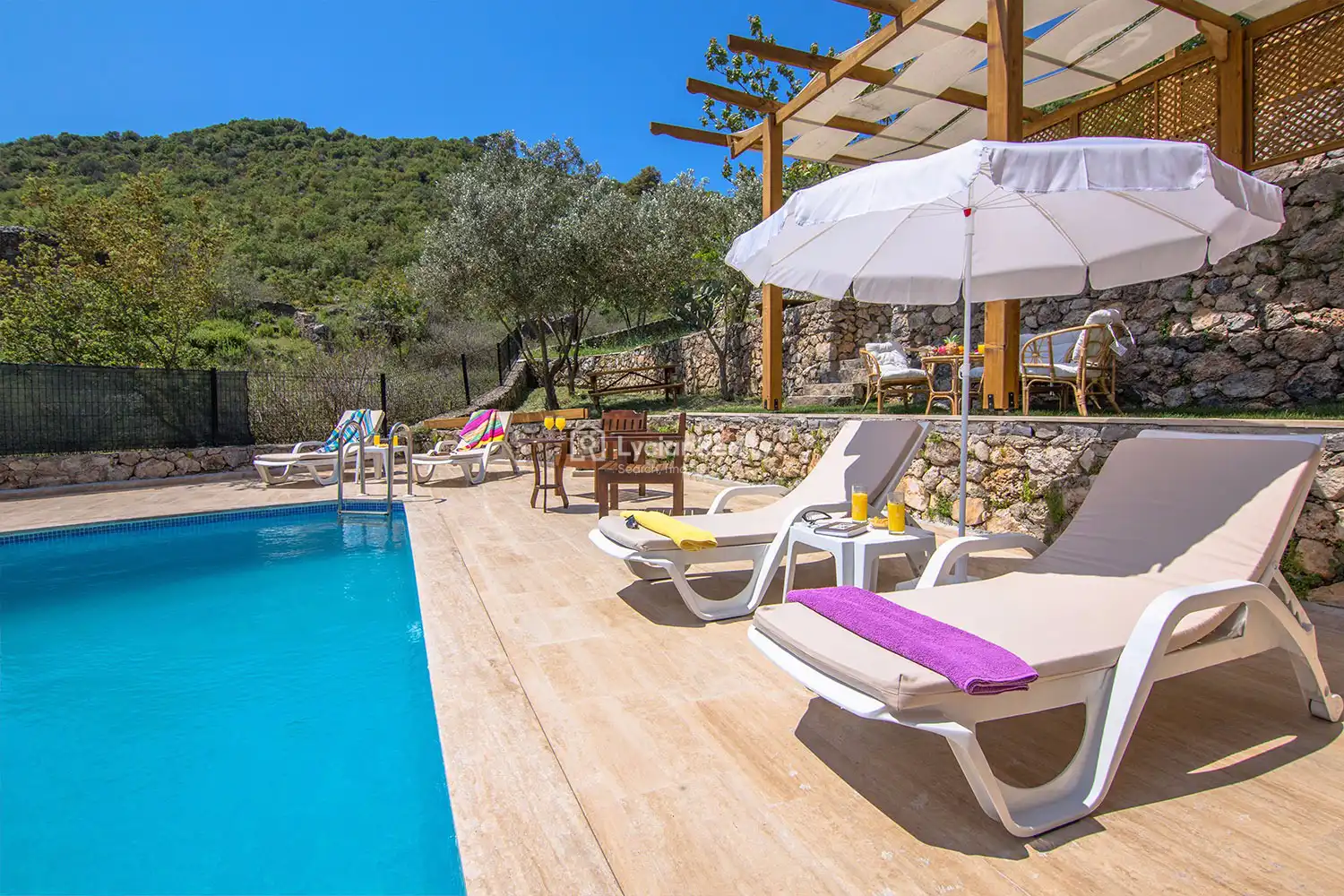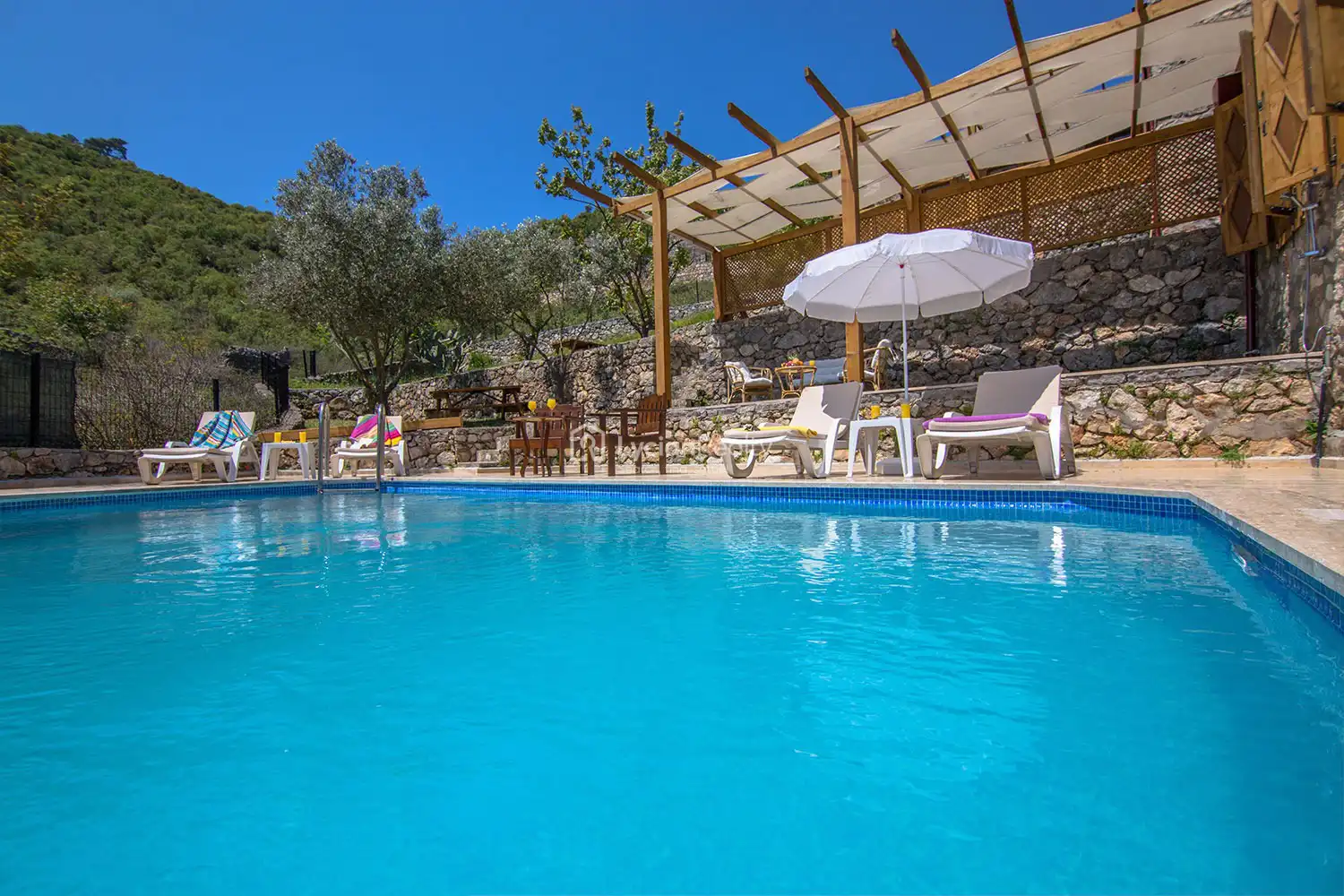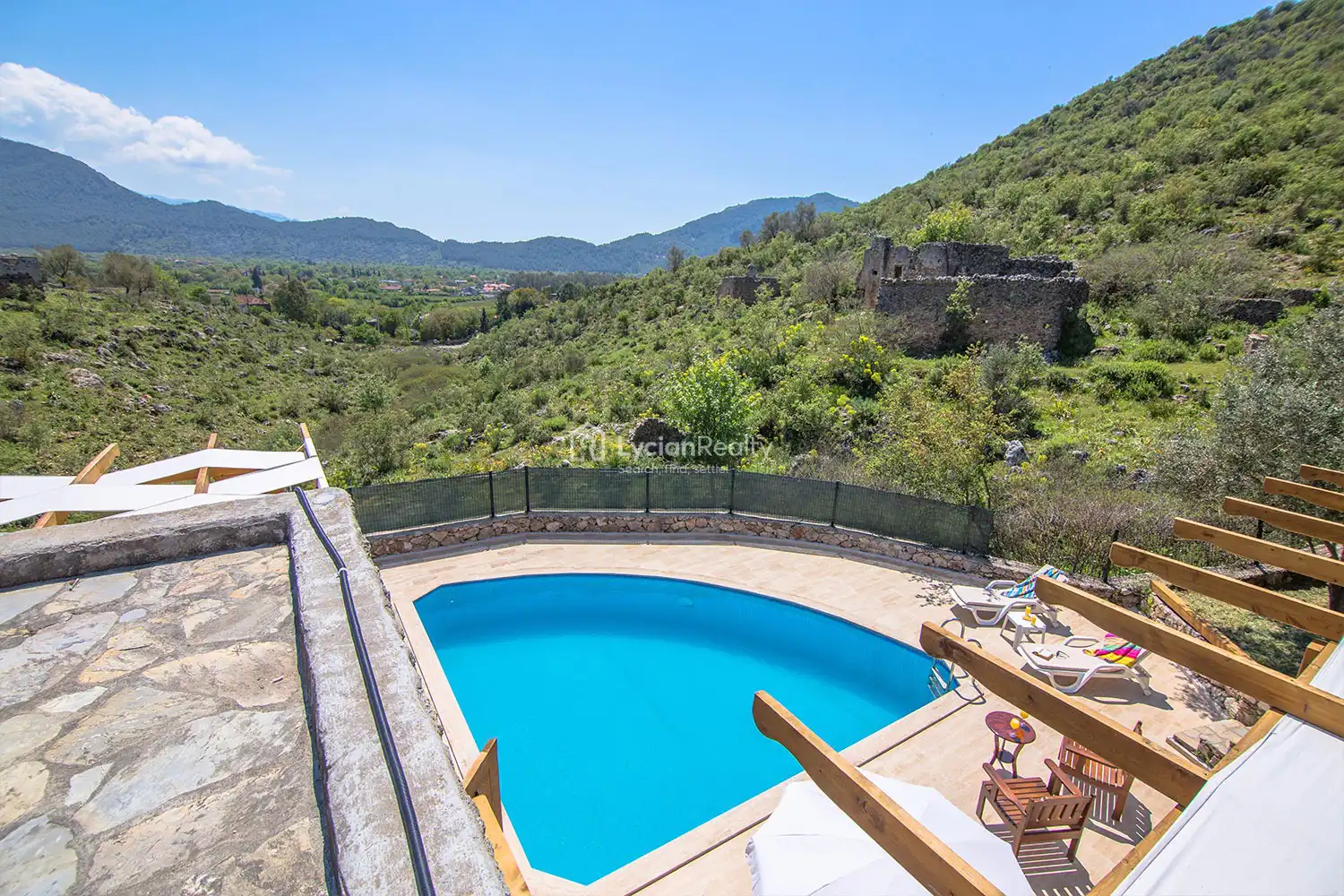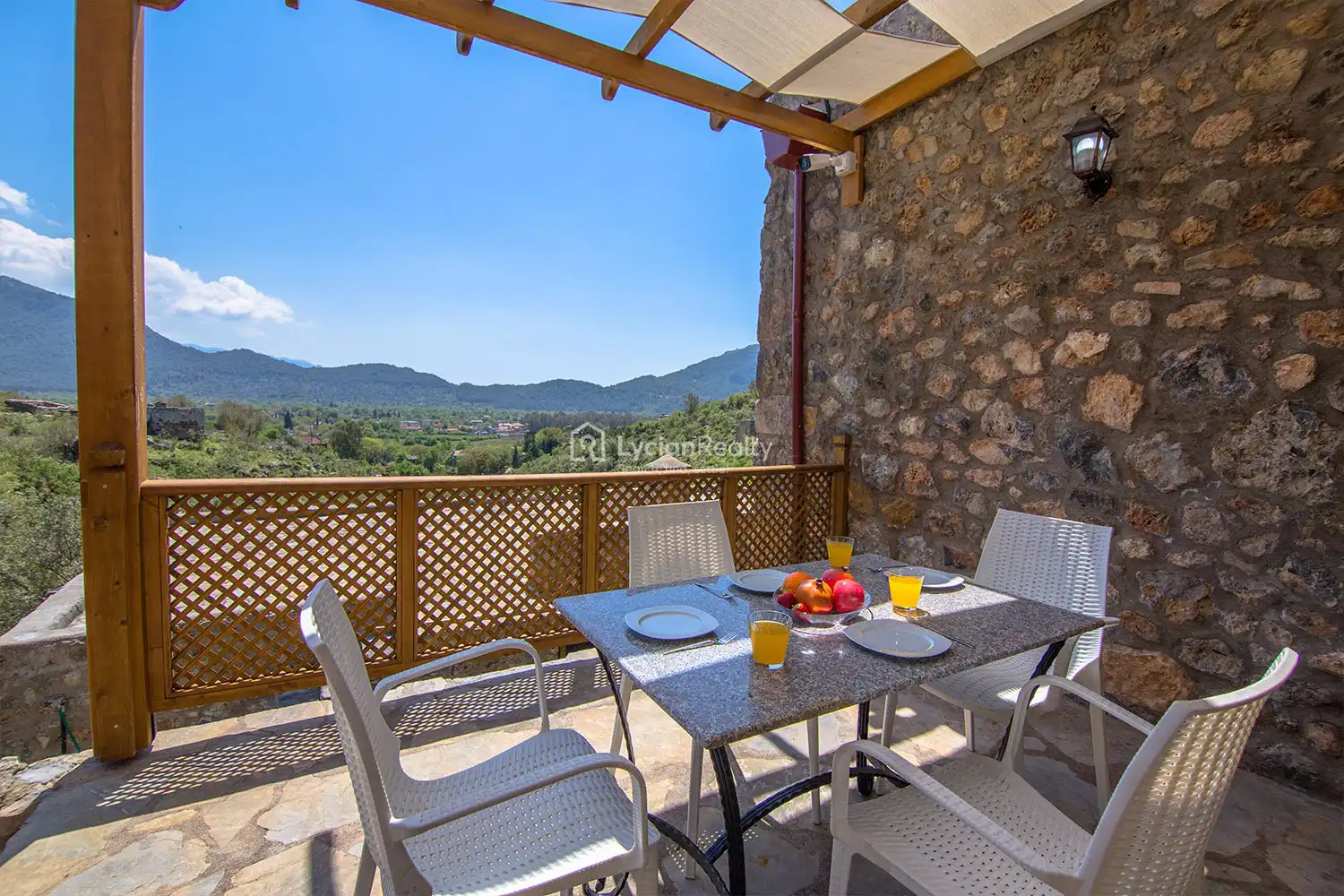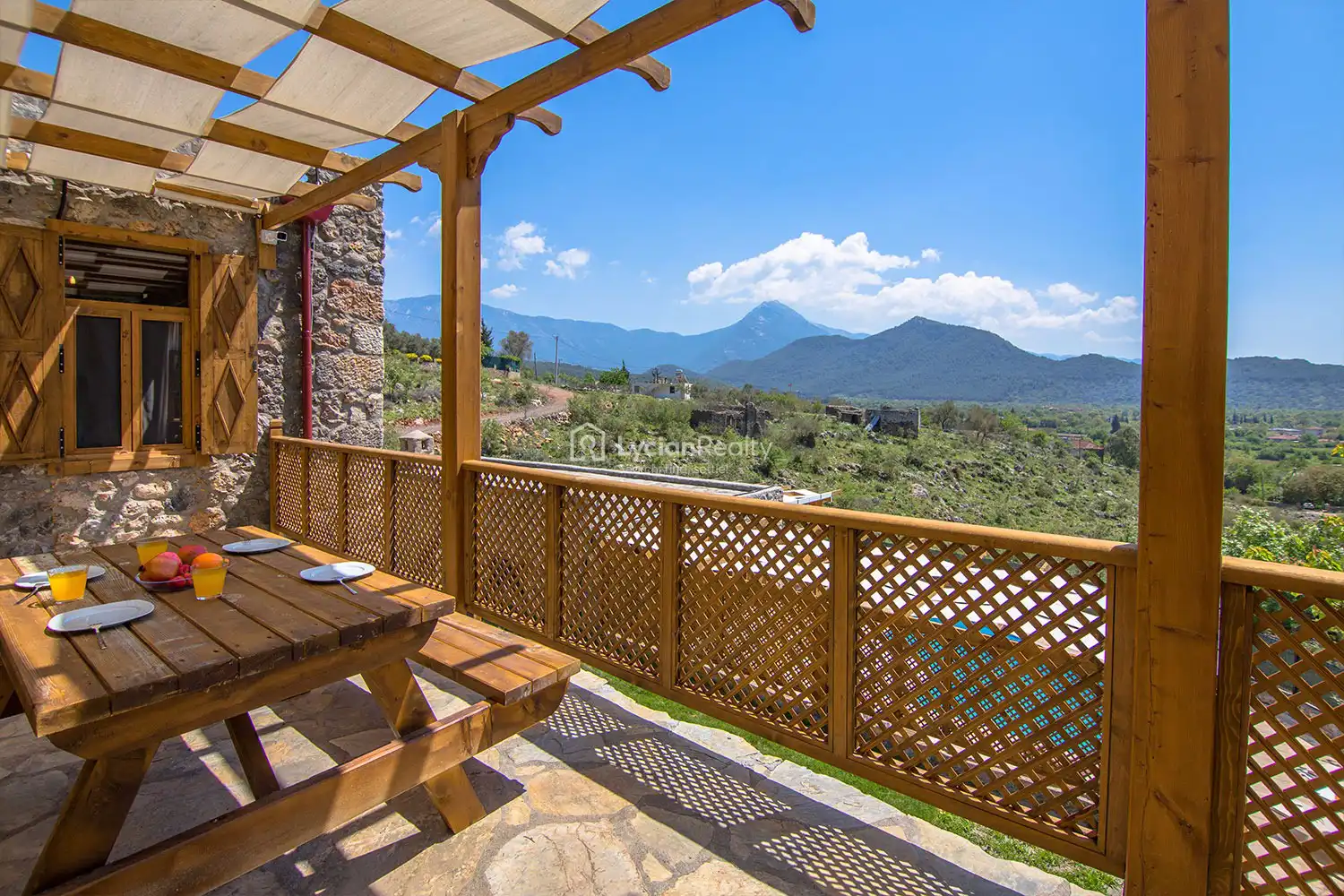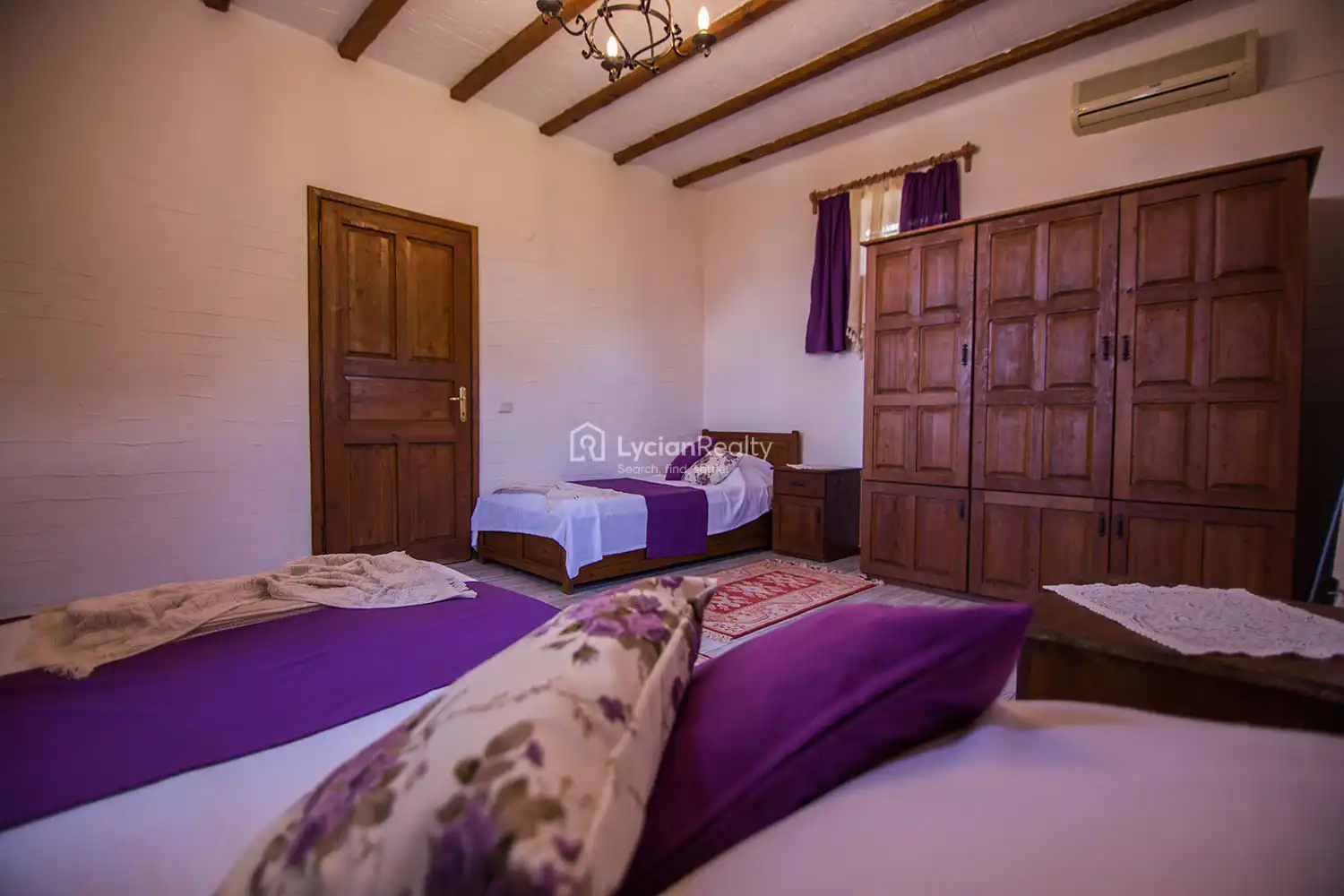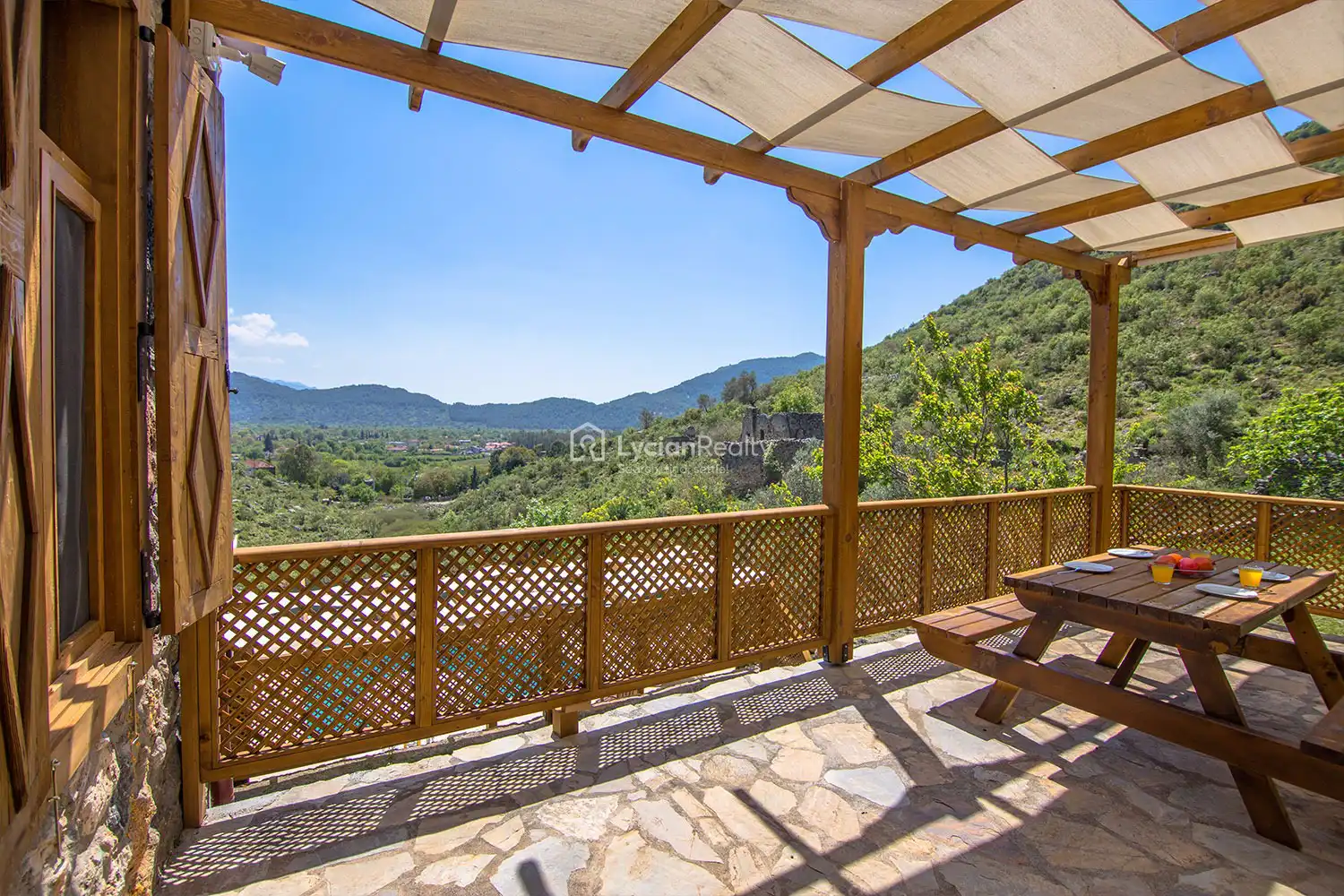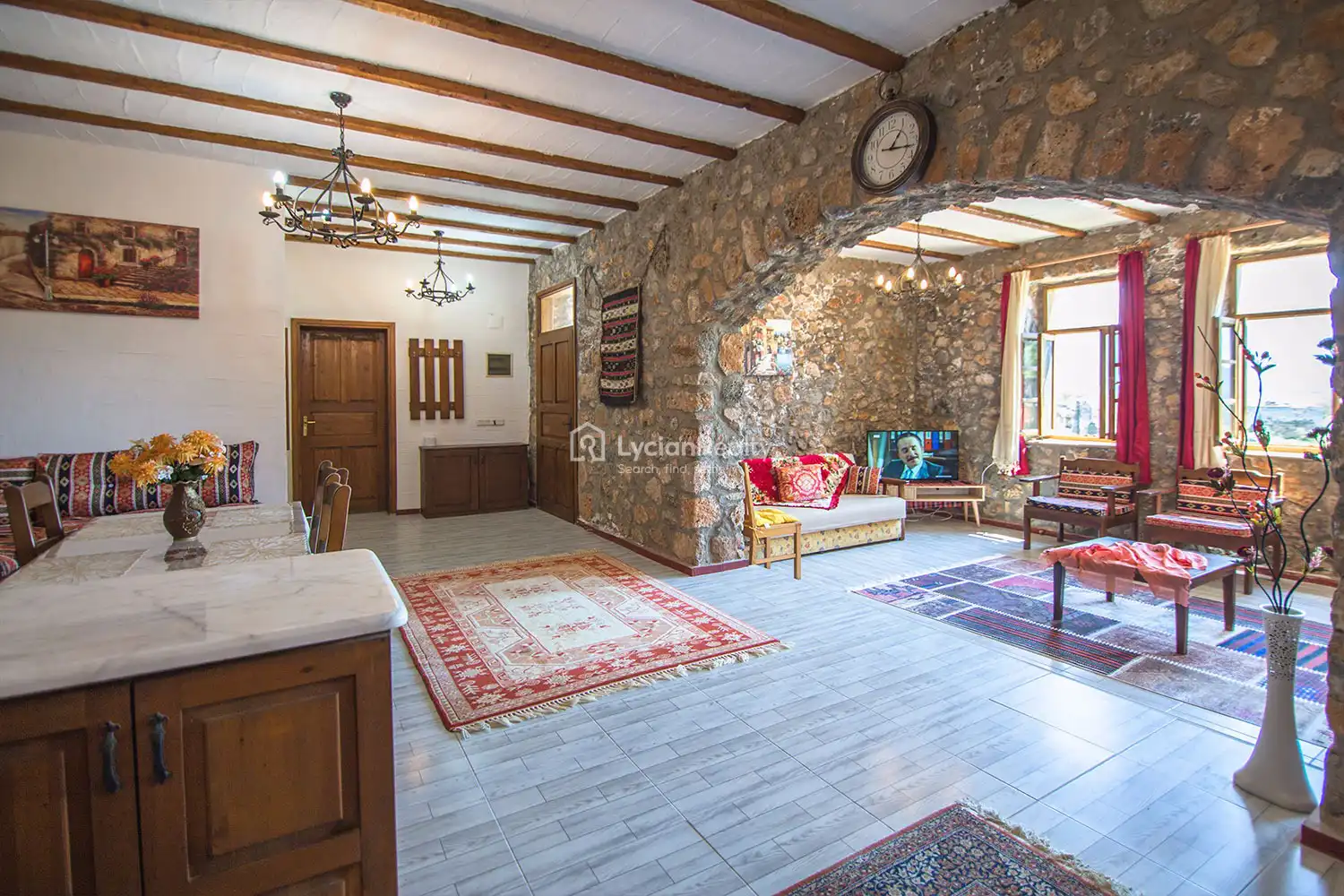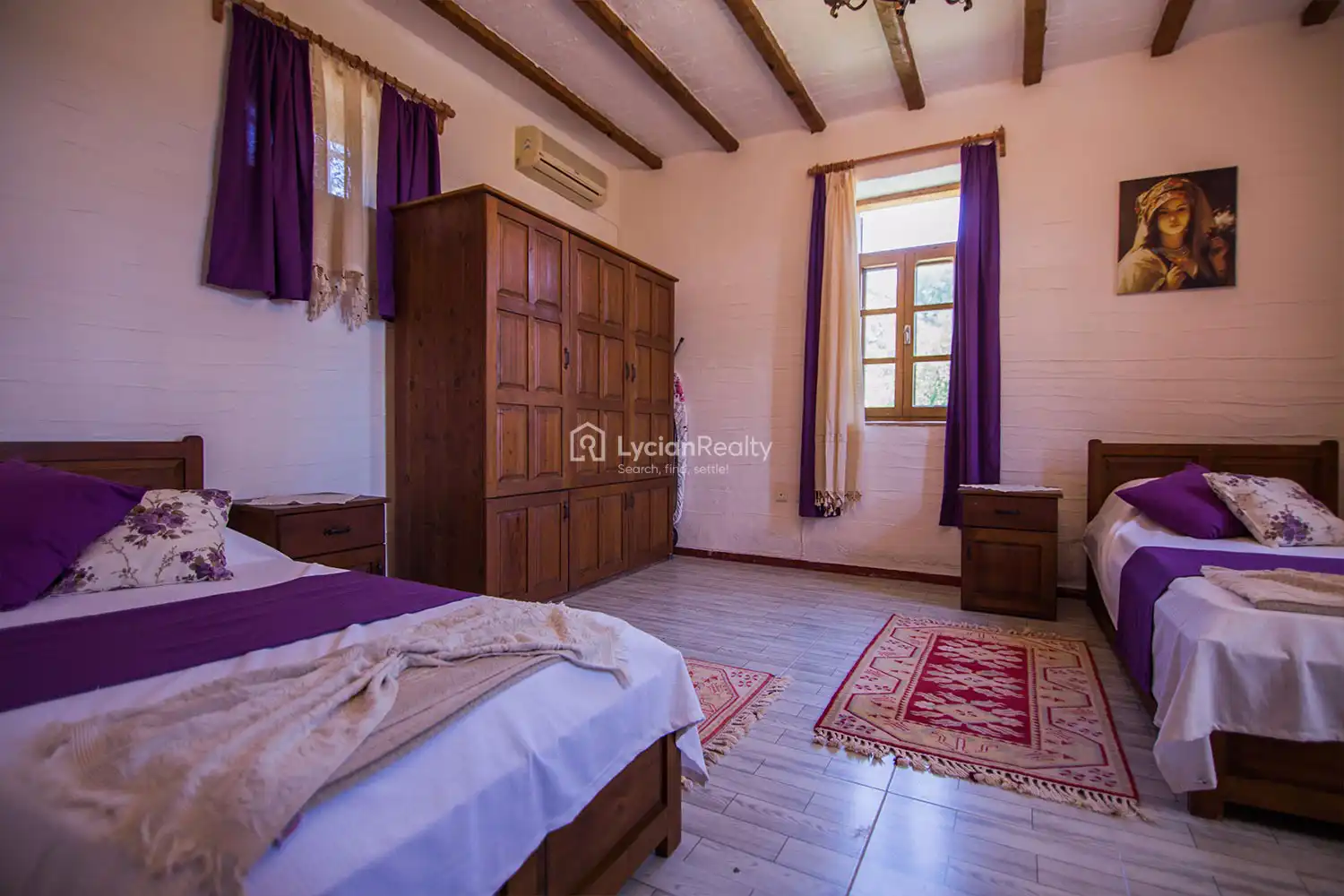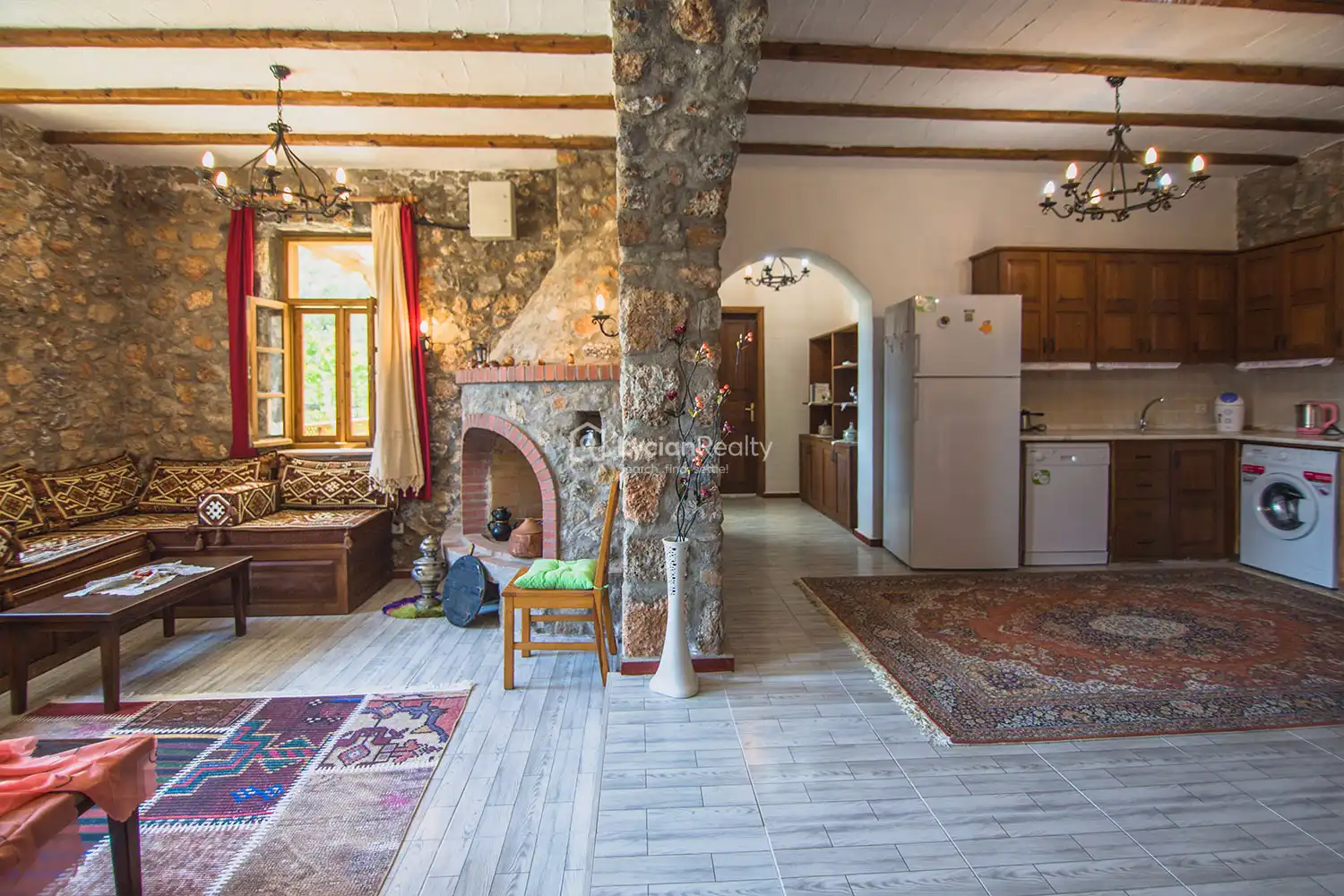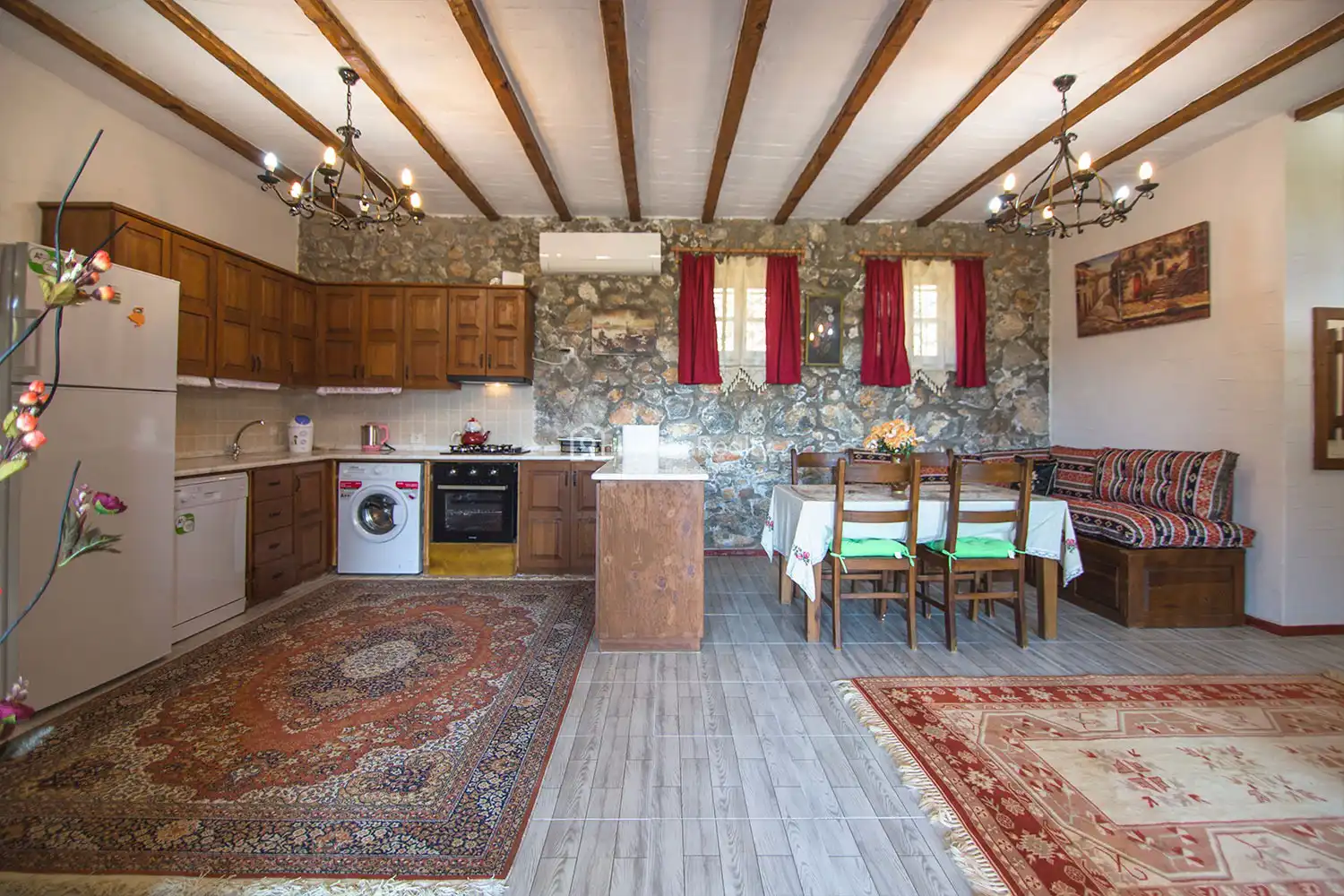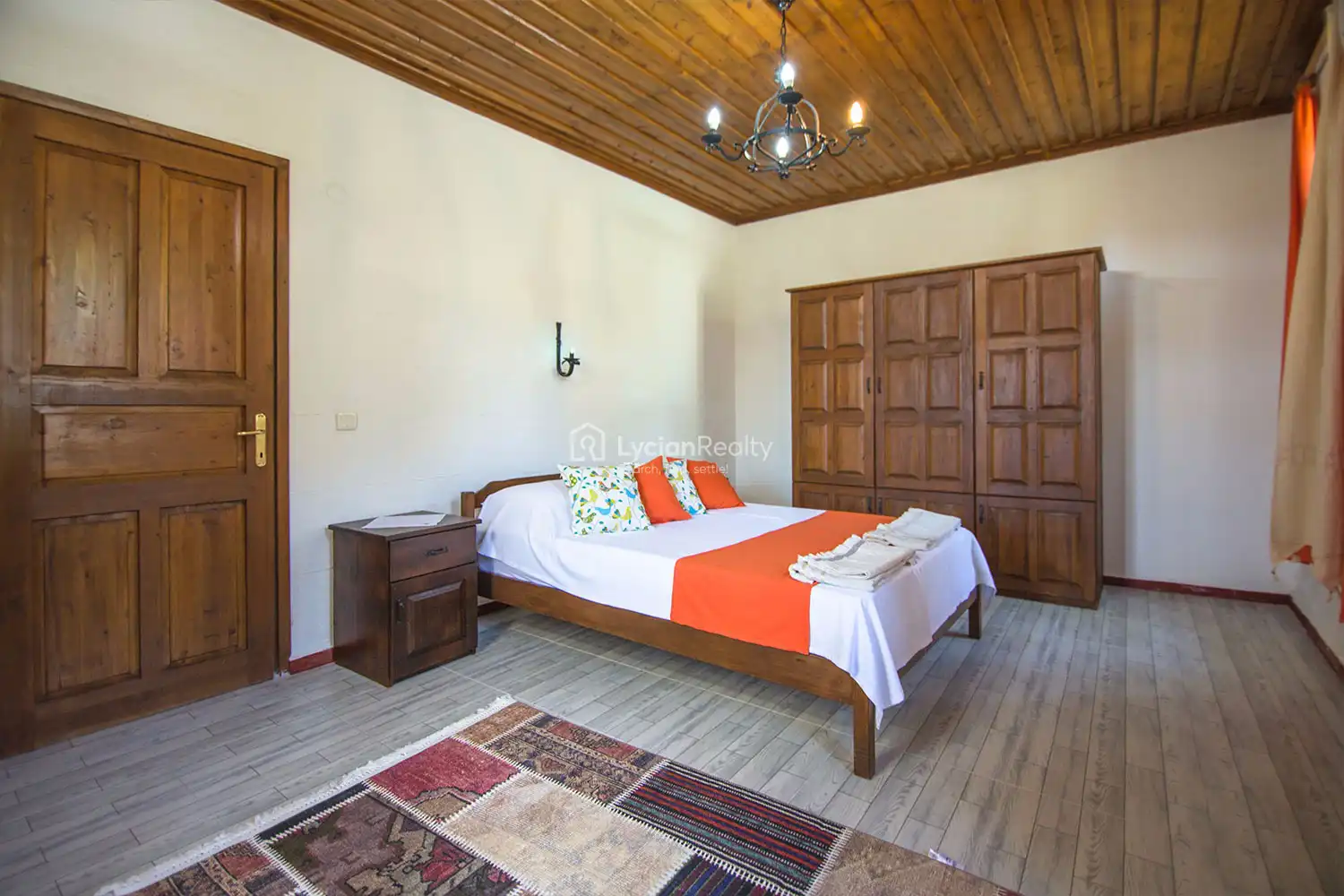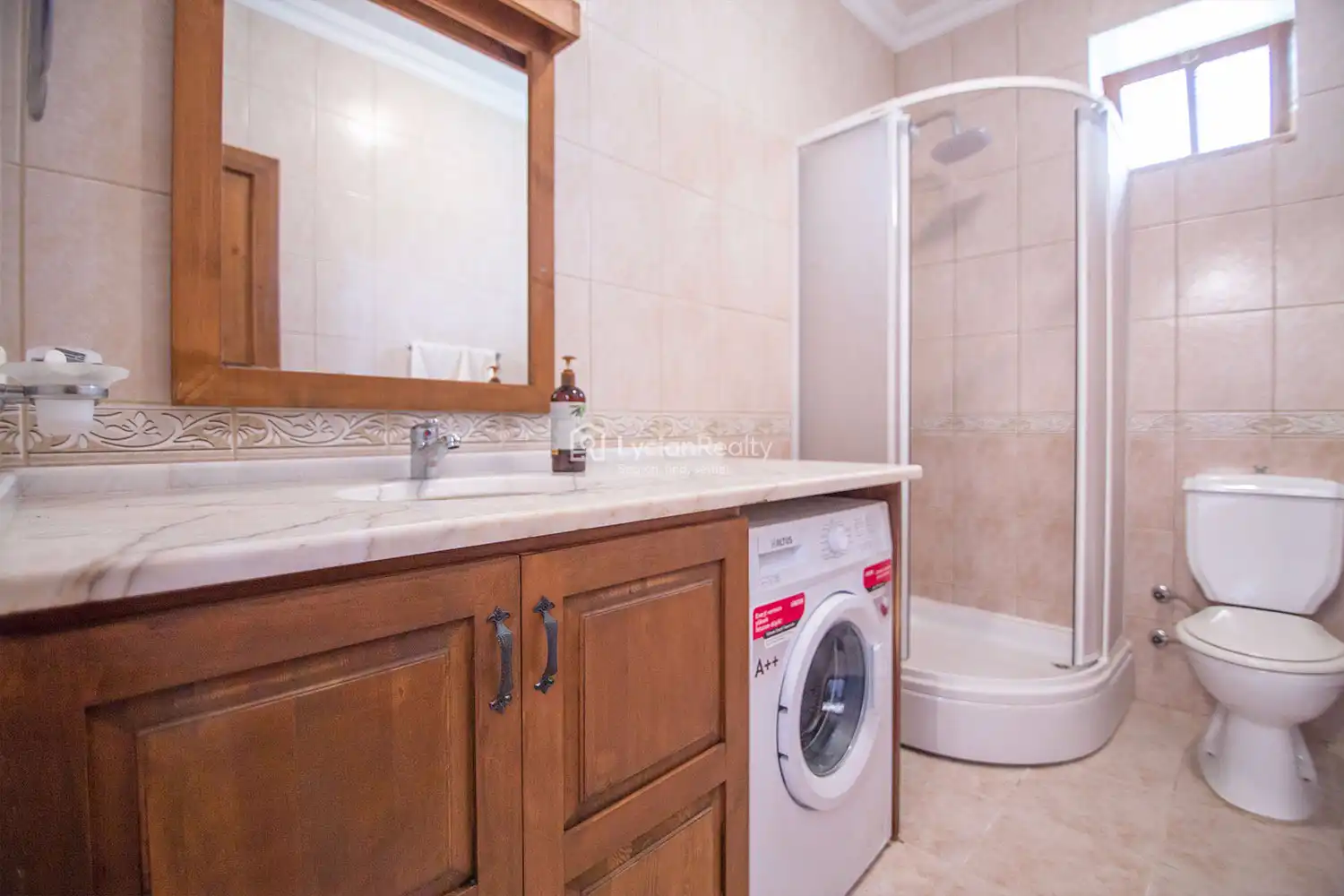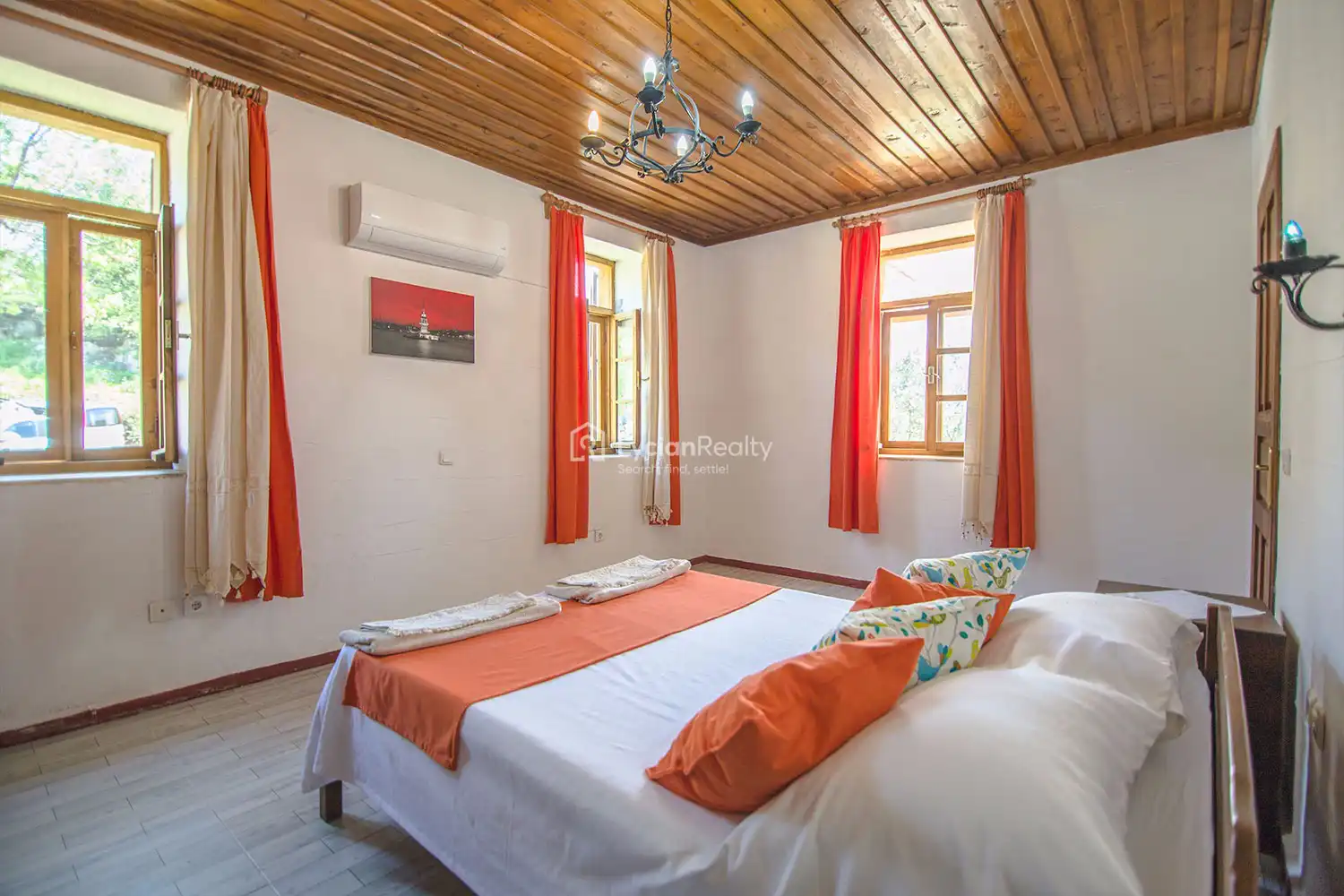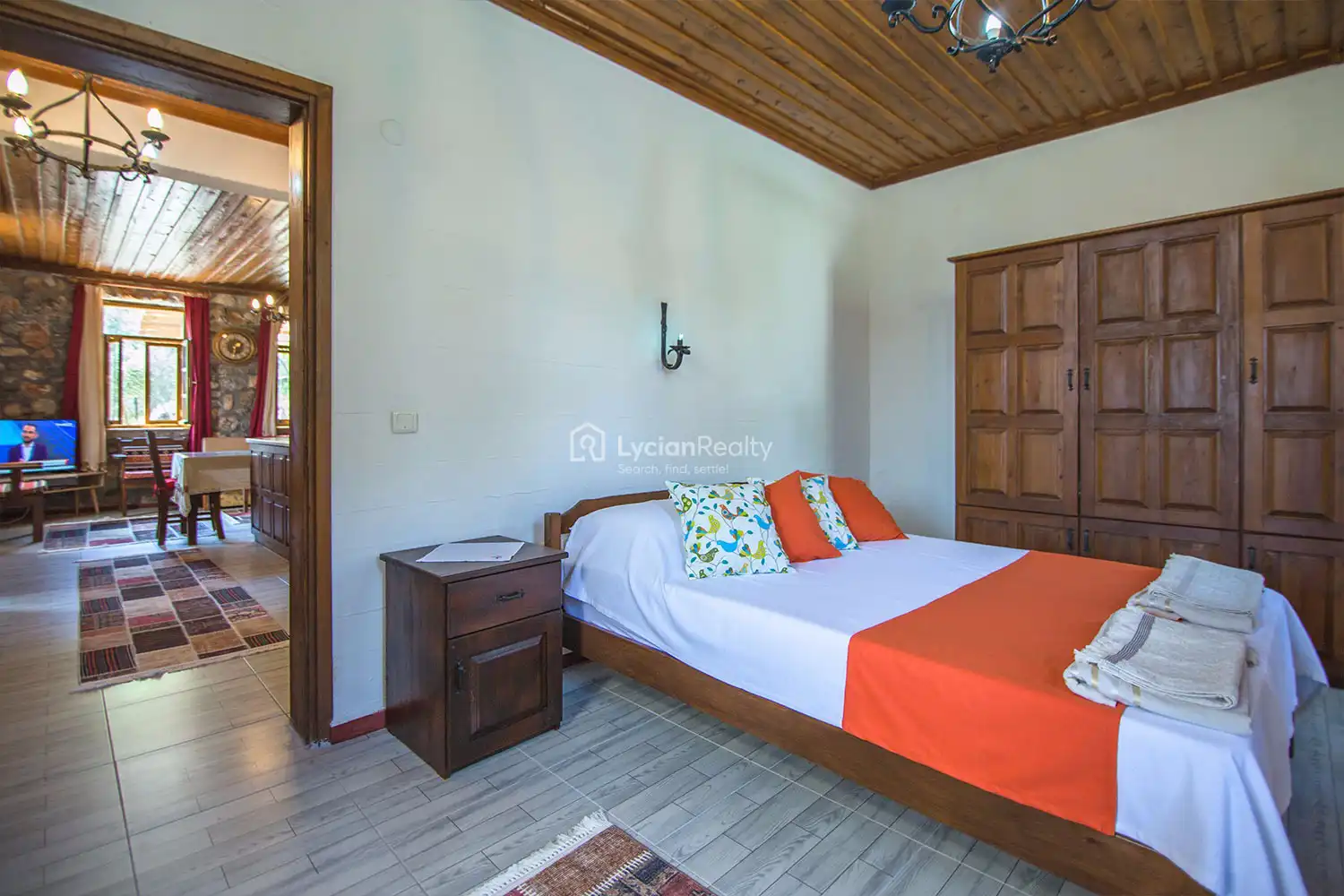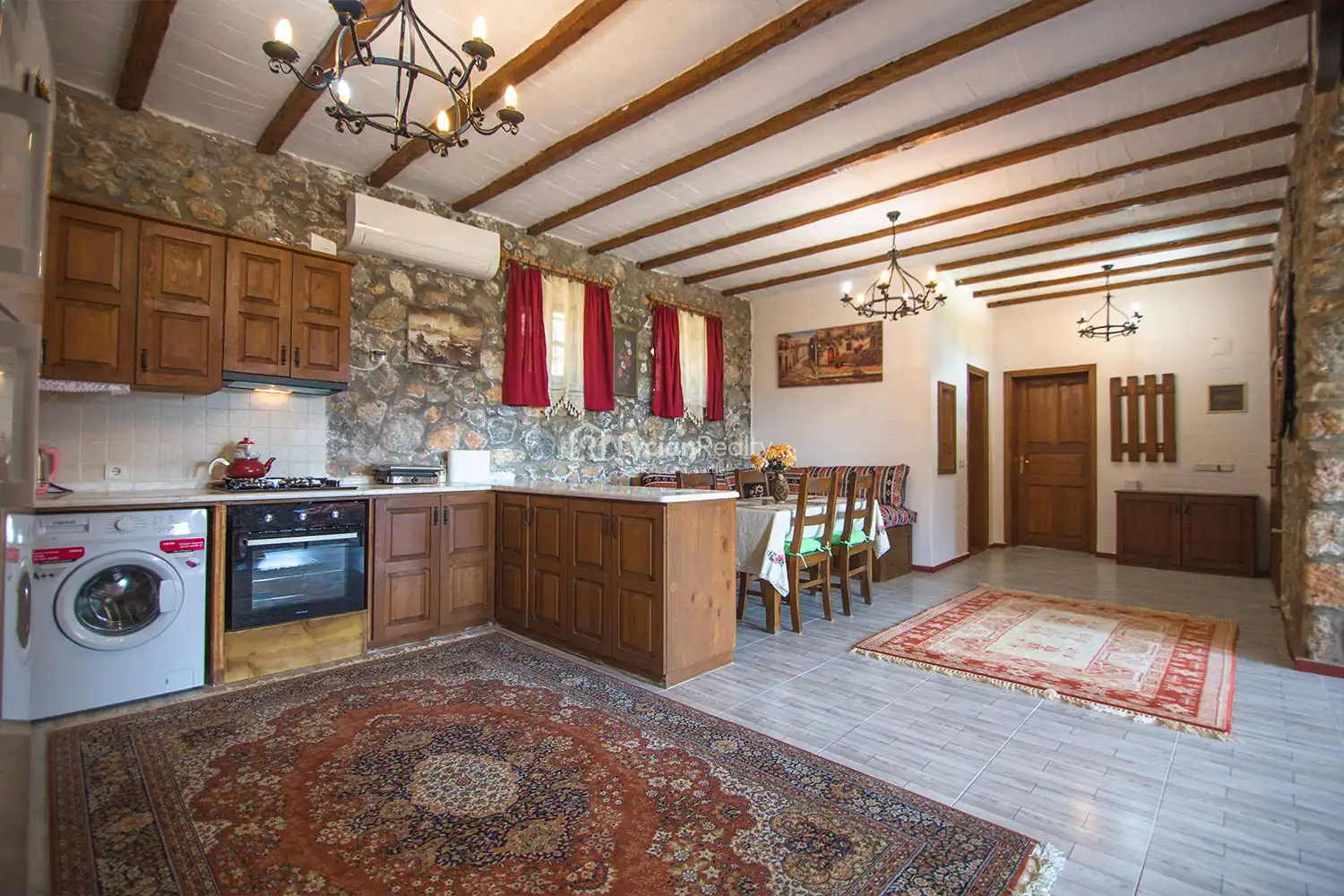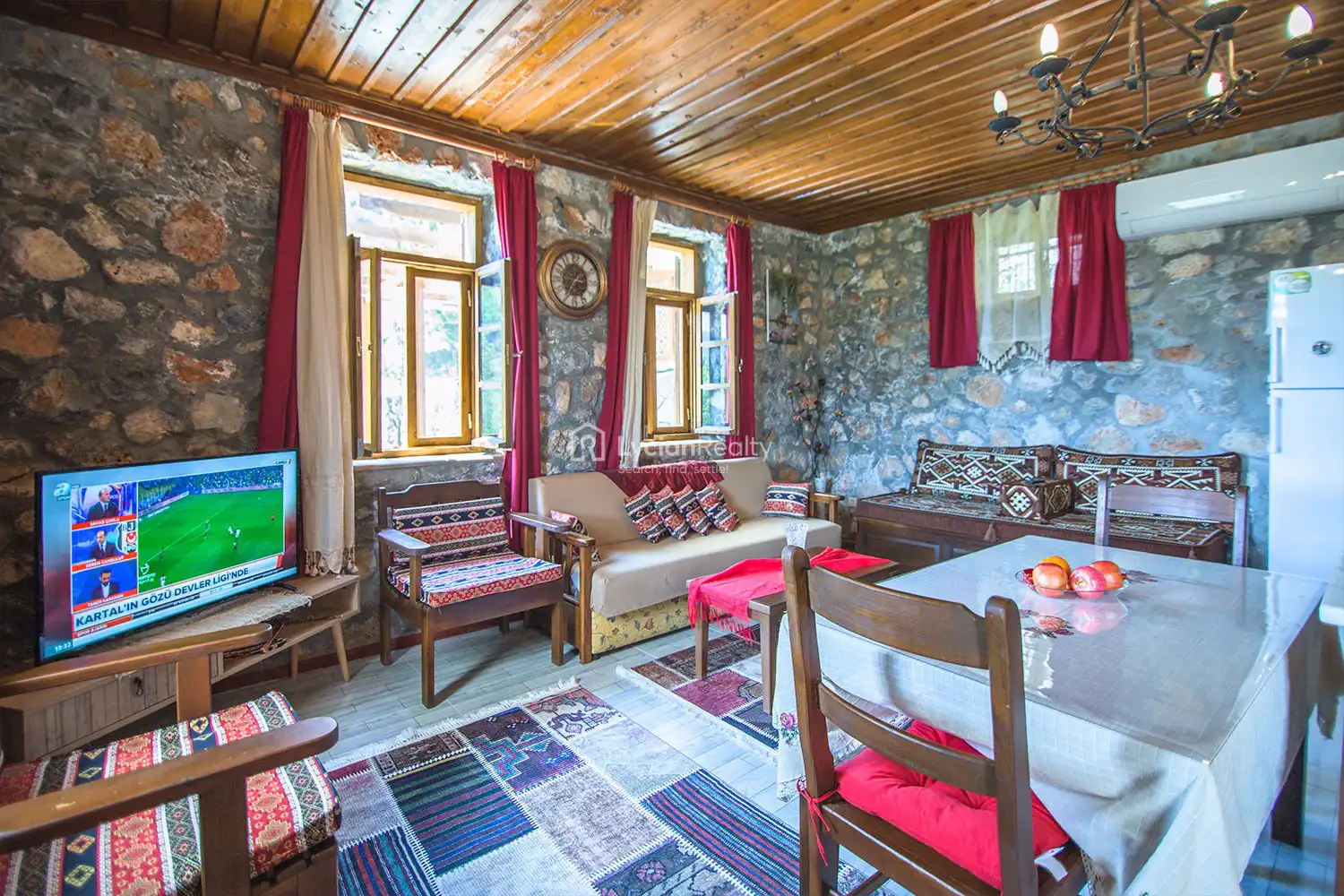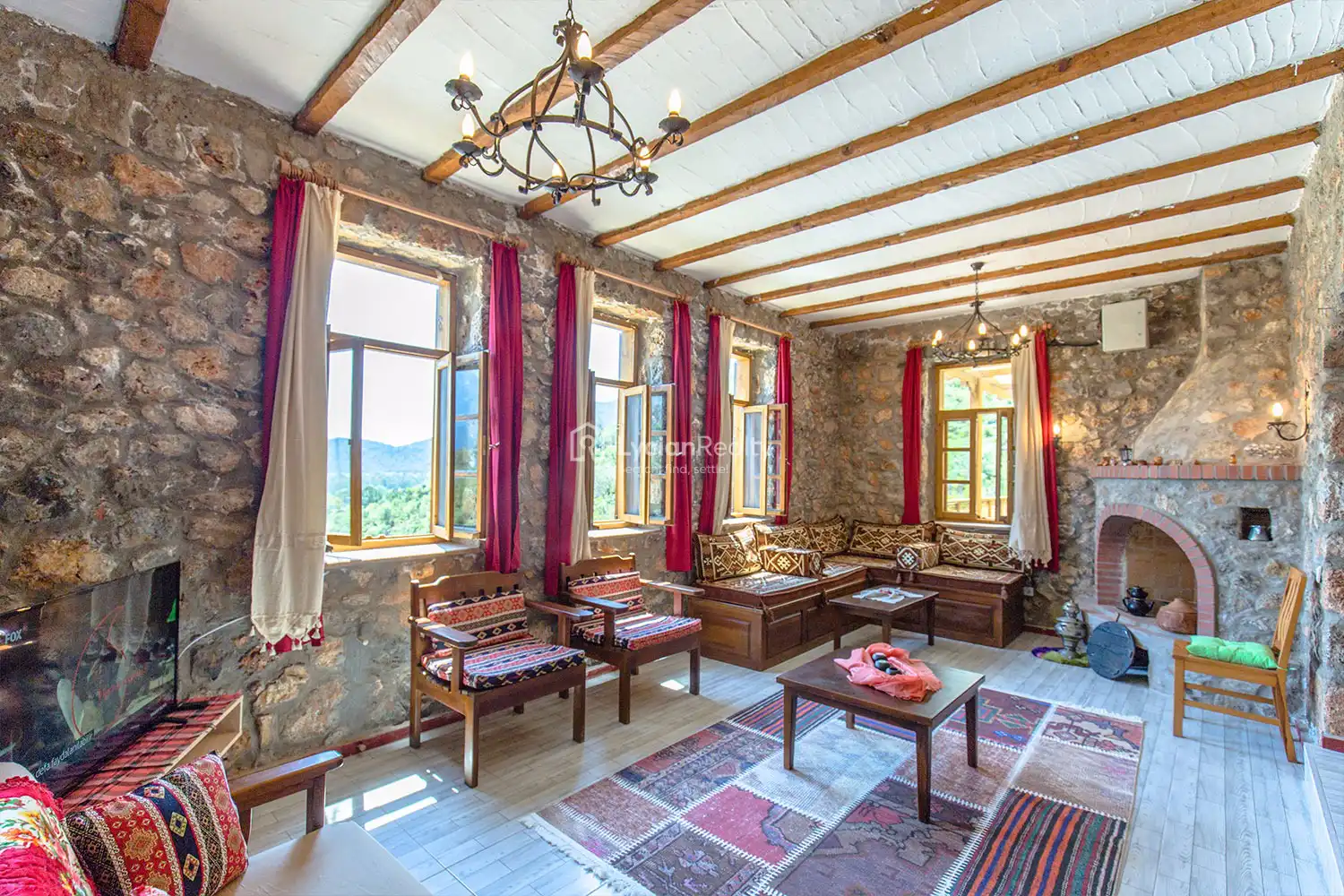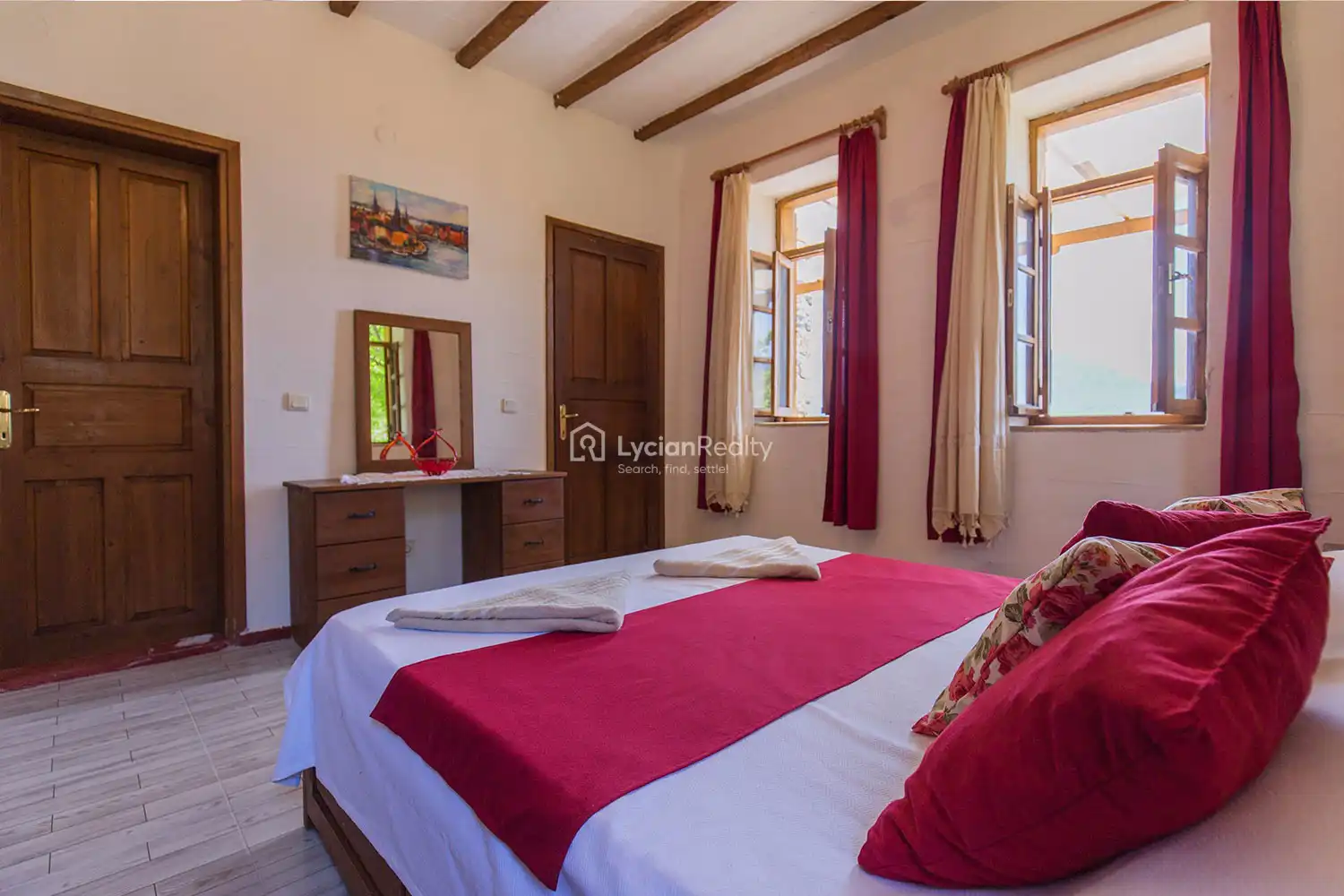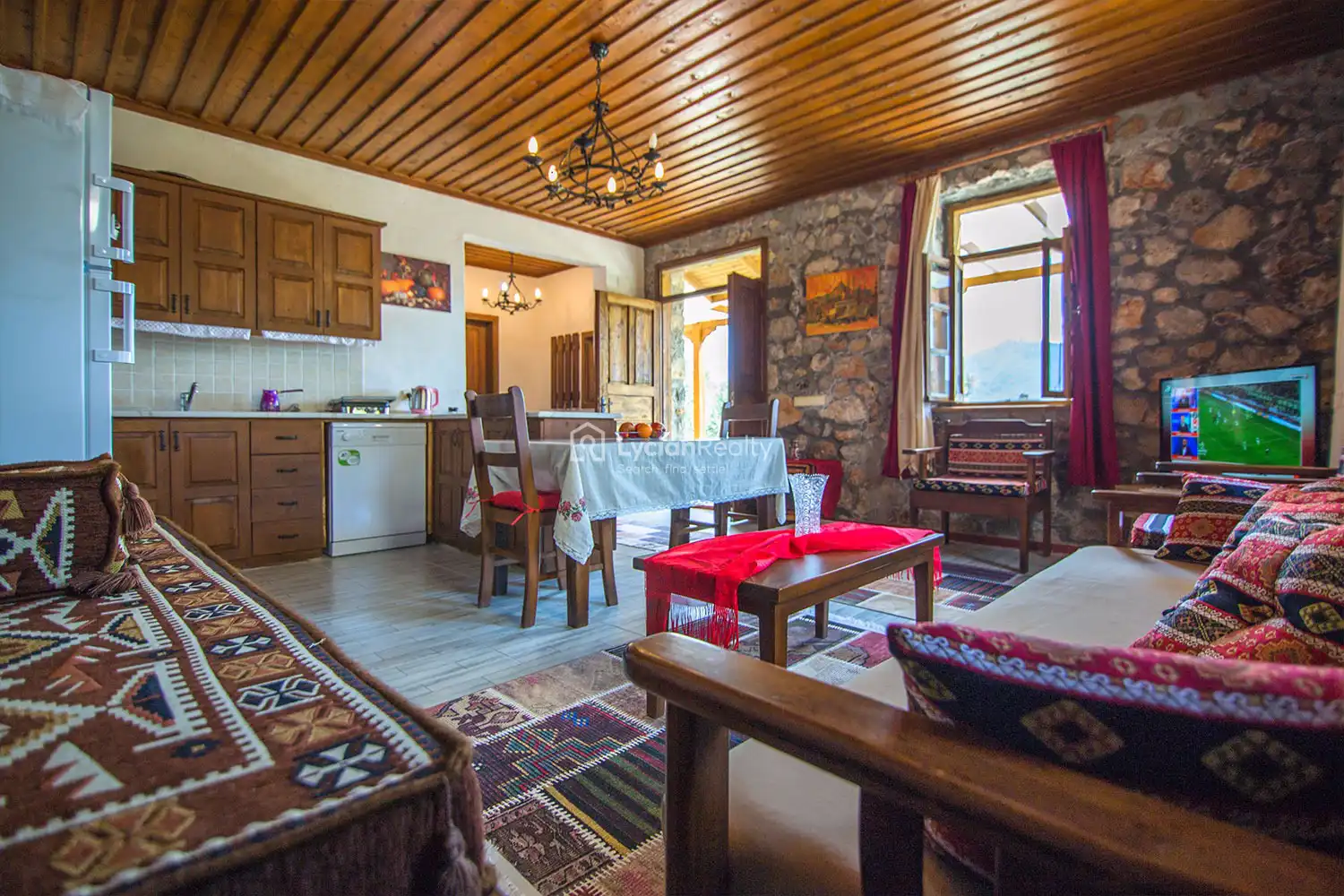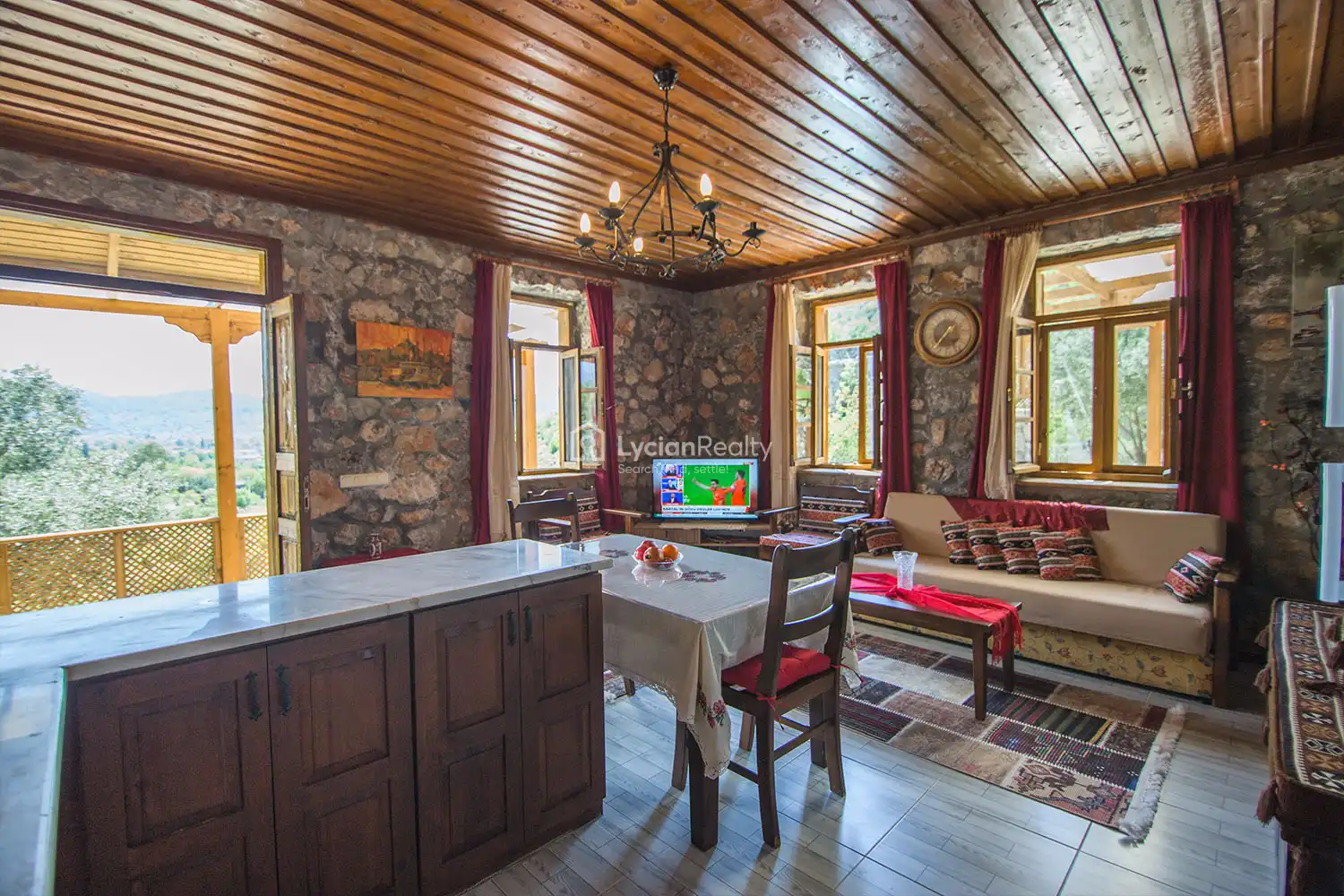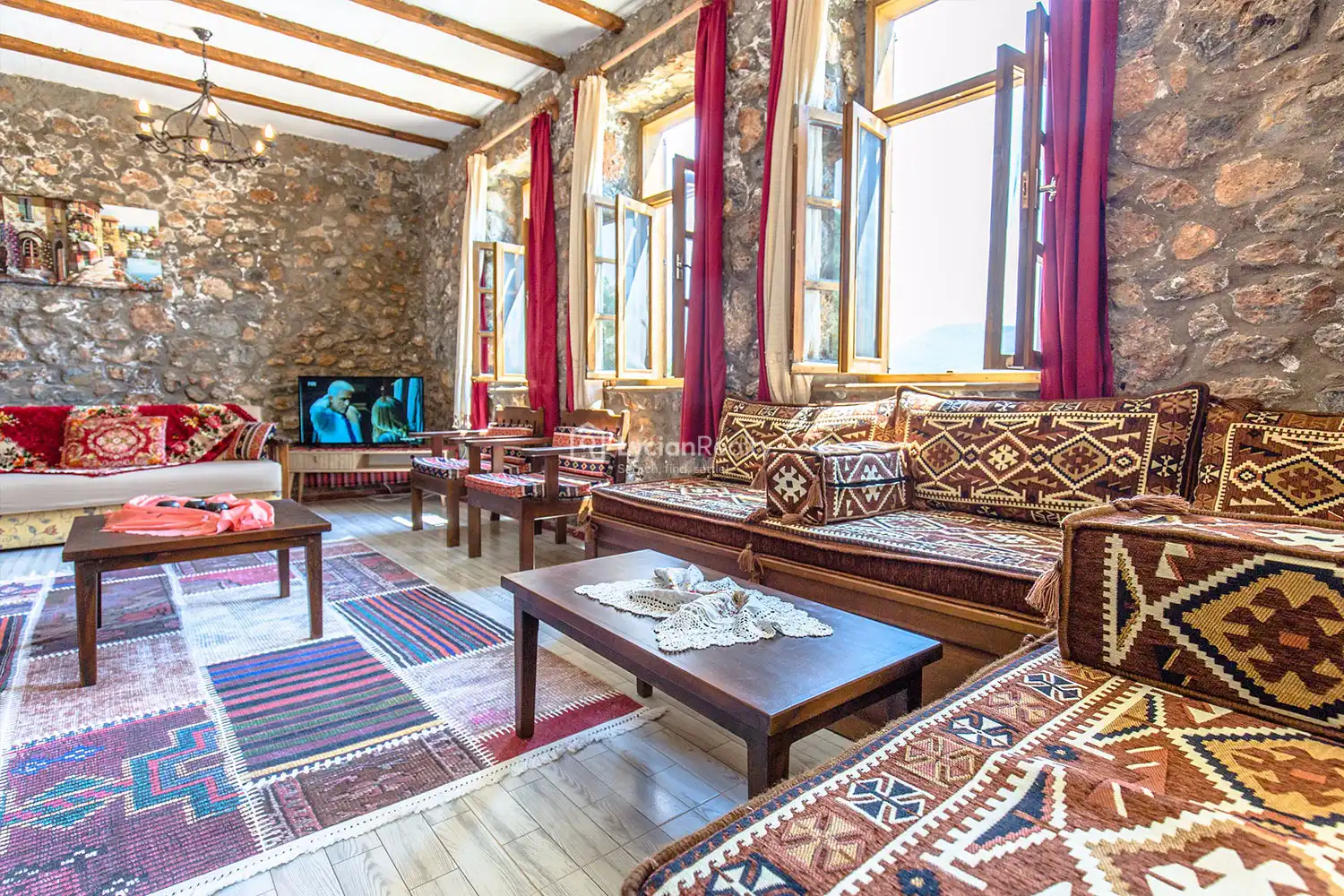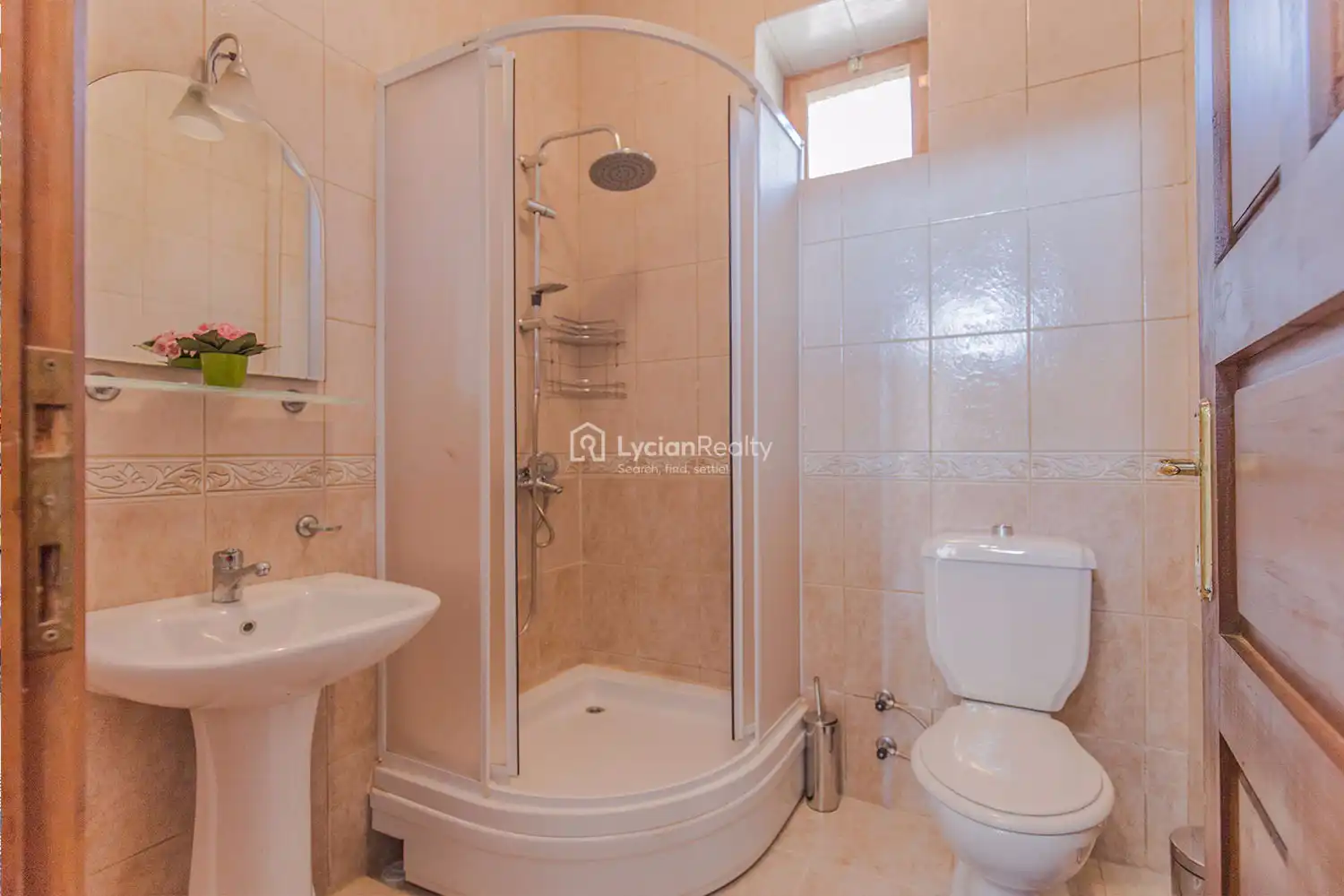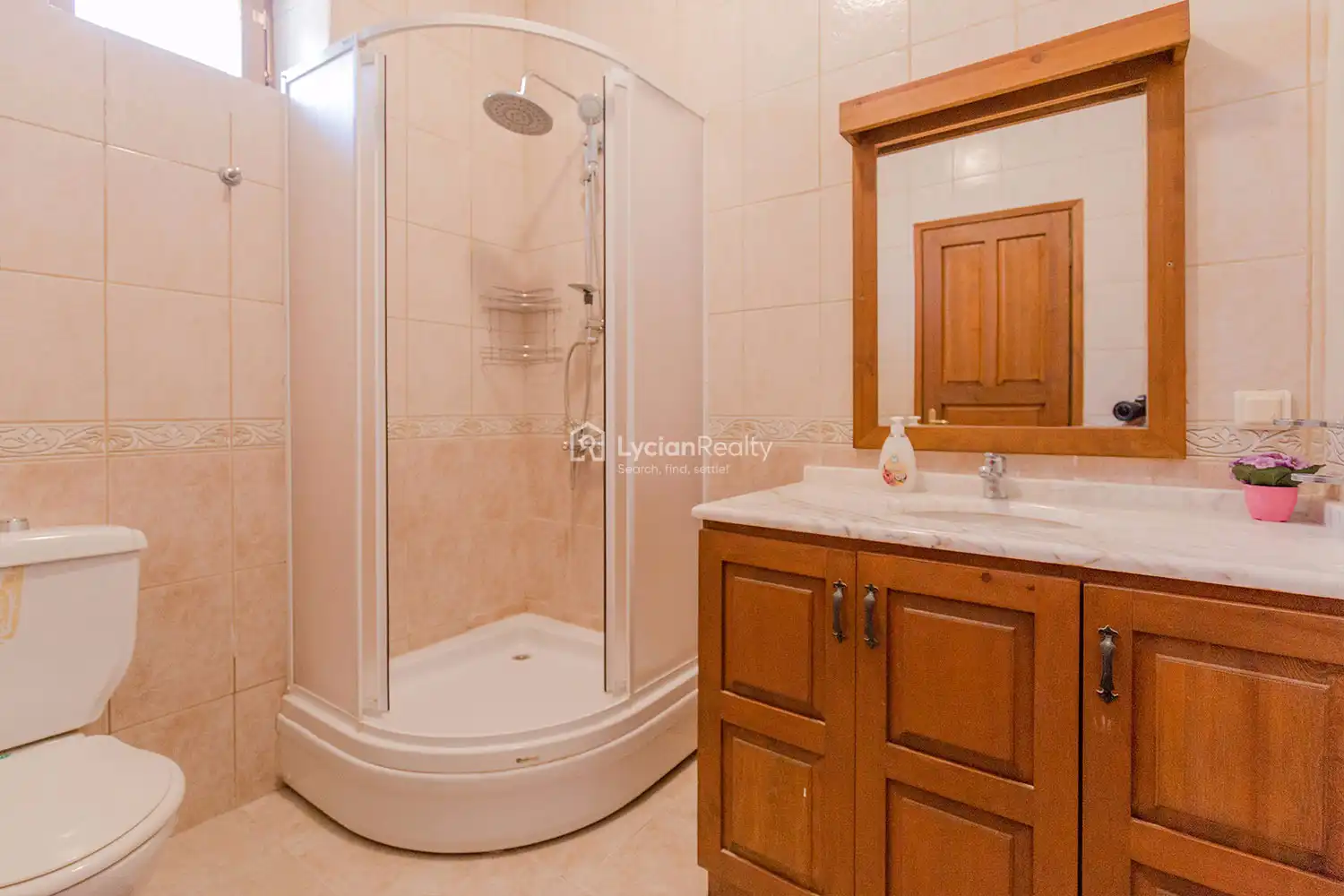 Overview
Villa
Fethiye / Fethiye

3

1091
Description
3 Bedrooms With En-Suit
Spacious Living Room
Stone Architecture
Swimming Pool
Fully Detached
OVERVIEW
Offering a quiet and peaceful living space to its new ownerwith its clean air and unique nature, Villa Taliş is located in Fethiye-Kayaköy. It is a place for those who are tired of the city with its wide garden and peaceful nature that stretches as far as the eye can see, but it is also located close to the city. With the magnificent harmony of stone architecture and wooden interior design, you can have the opportunity to spend a comfortable and peaceful life in our villa, where an authentic atmosphere prevails. With its private pool and lush garden, you can enjoy the pool and the sun and design a magnificent future plan in Kayaköy, which is a popular, famous and ancient place.
When you arrive to this land a charming green garden and a deep blue pool welcome you. In this place, which is literally place of peace, the peace and the magnificent dance of the architecture will fascinate you.
When you go inside you come across the magnificent stone architecture. The rooms with three en-suite bathrooms are very large and very spacious. It is designed in a position that receives sunlight from the best angles.
EXTERIOR
In this villa, which has a very large garden and pool of its own, there is no factor that interrupts the peace of nature and your perspective. Everything is yours in this detached villa. There is a lot of space for you and your loved ones in this place where you can easily watch the magnificent view of the ancient city of Kayaköy. It's up to you to enjoy every single day in this magnificent place.
LOCATION
There is also the world-famous Kayaköy Ancient City as a location. You can visit these places with the exceptional view of Kayaköy at any time of the day, or you can go to the world-famous Ölüdeniz, which is very close to Kayaköy, or you can go to the city center of Fethiye. Only 15 minutes to all social facilities. Being located at a distance is one of the biggest advantages of Kayaköy.
AD NO:
31
Support Center
RELATED PERSON
Lycian Realty
You have the right to live in dream-like houses. Reaching us is very simple
©LycianRealty 2023. All rights reserved
Contact
Akarca Mahallesi Adnan Menderes Bulvarı No: 205/C 1-2-3 Fethiye/Muğla

[email protected]

+90 533 581 0548

+90 252 606 05 05