Hi Lycian!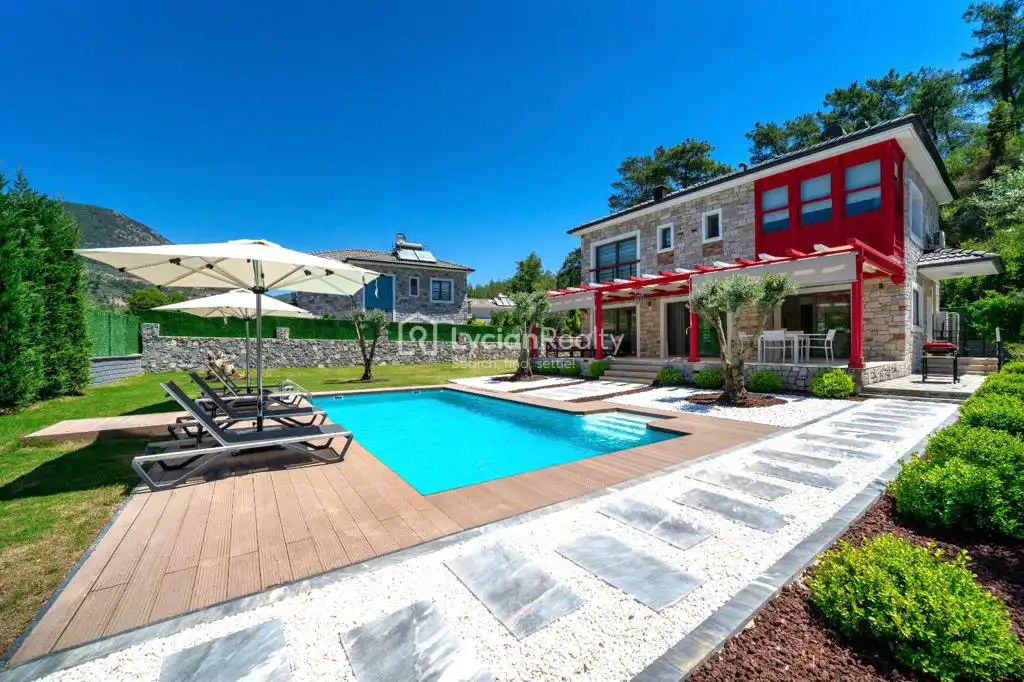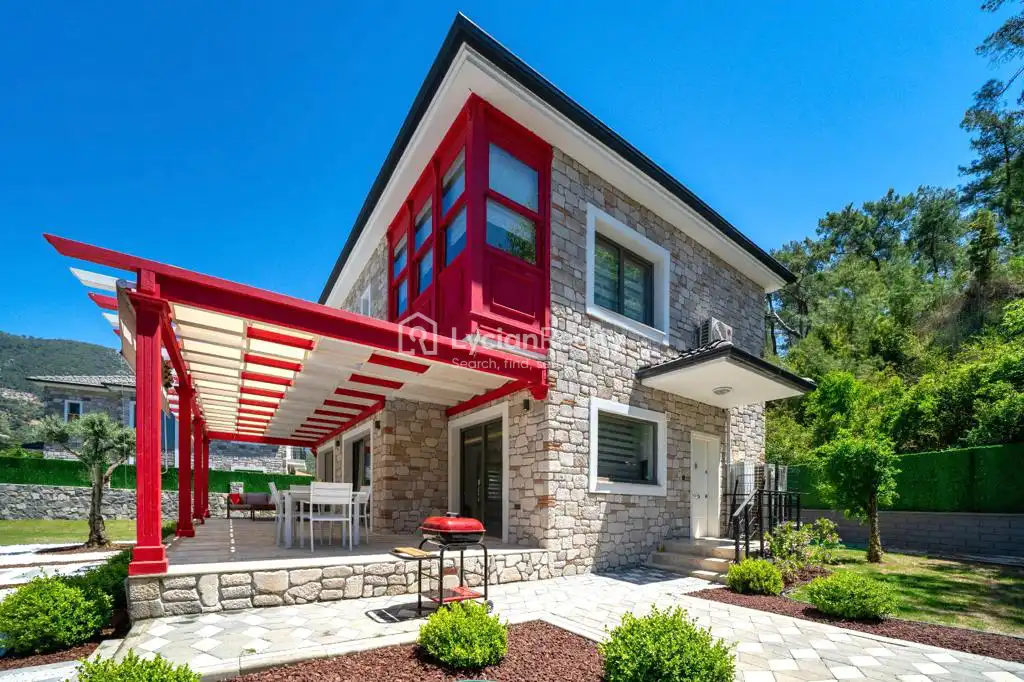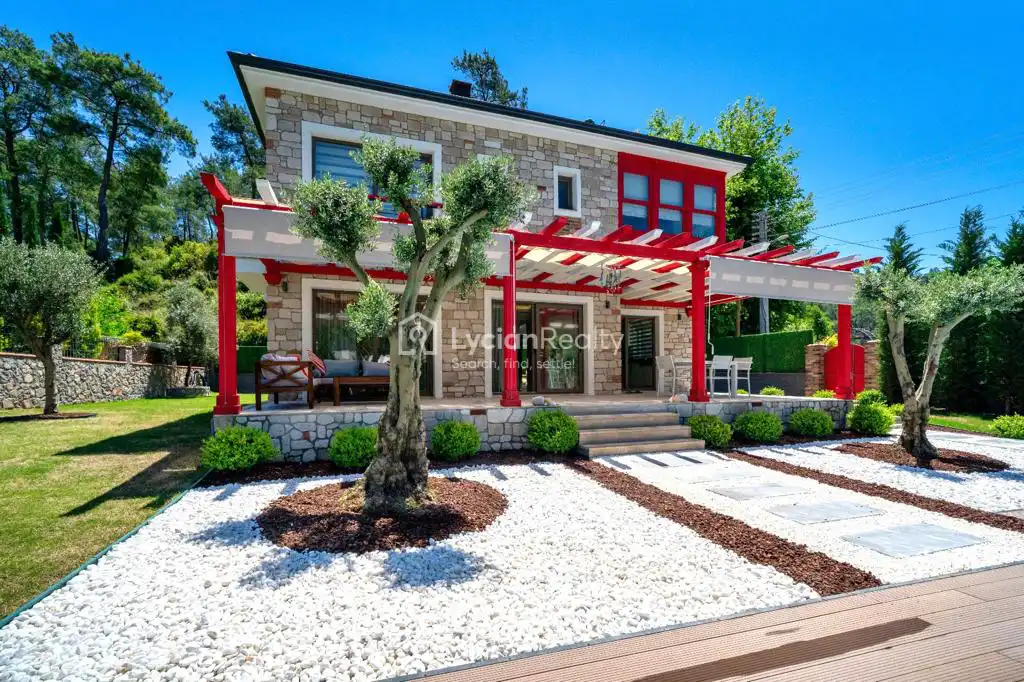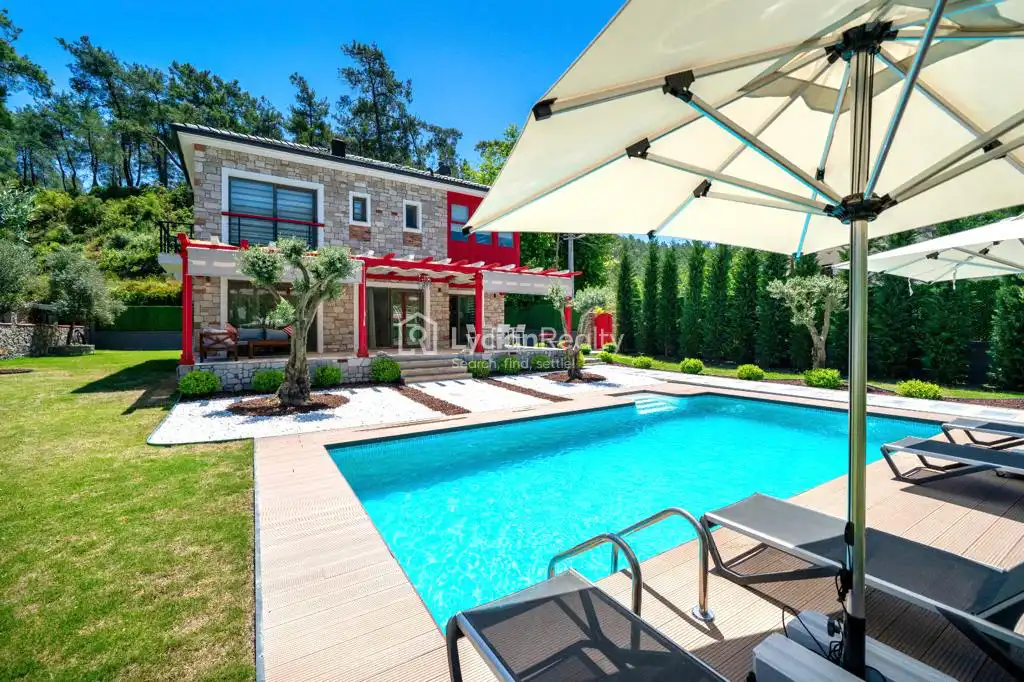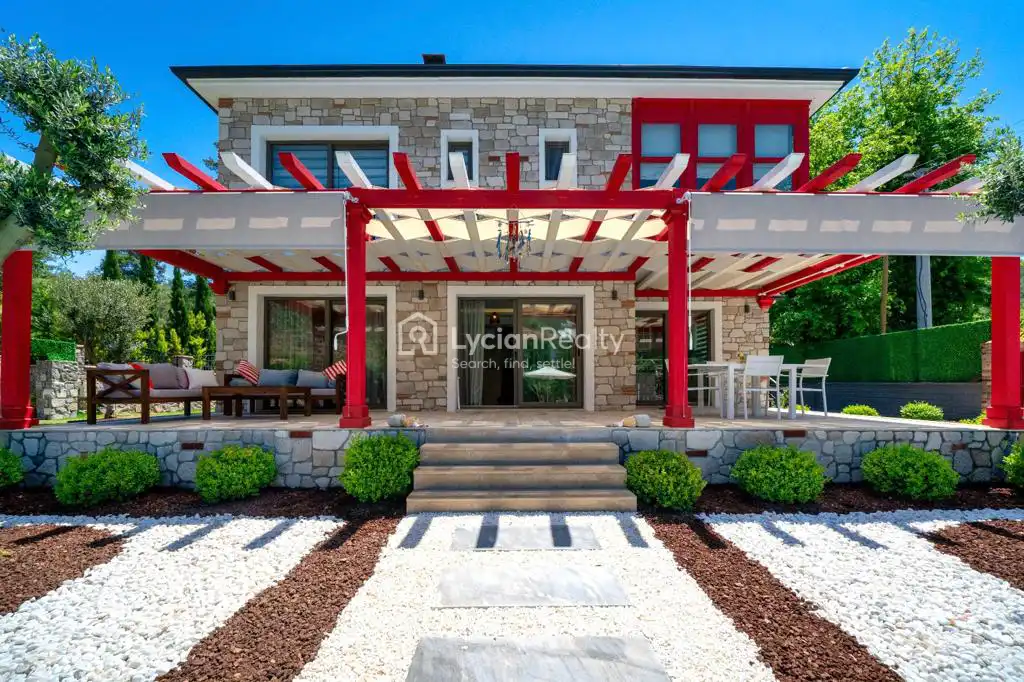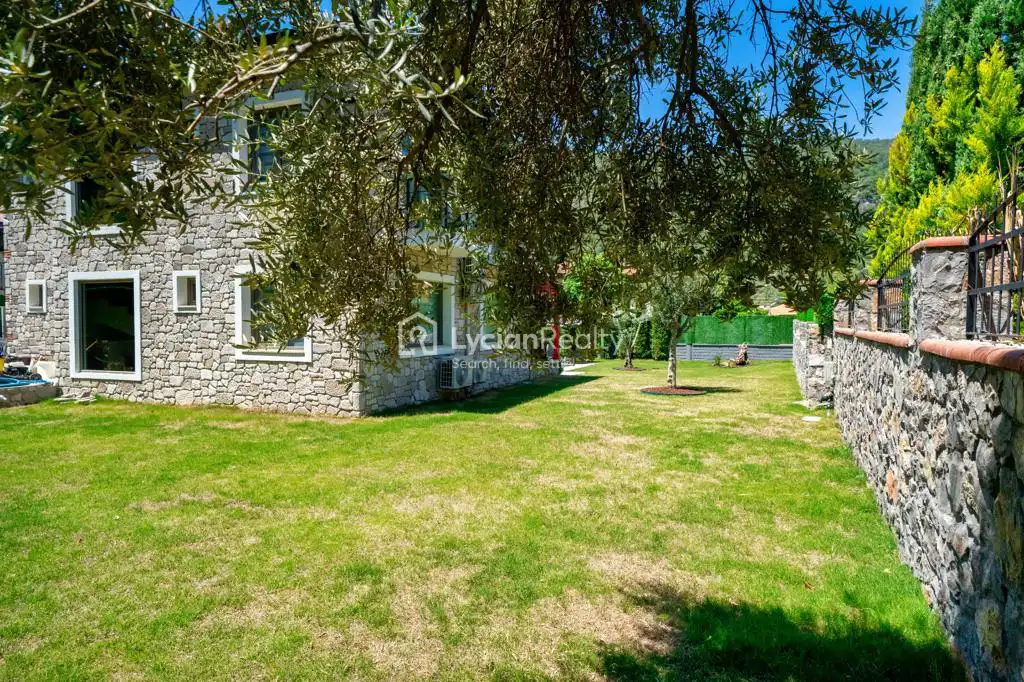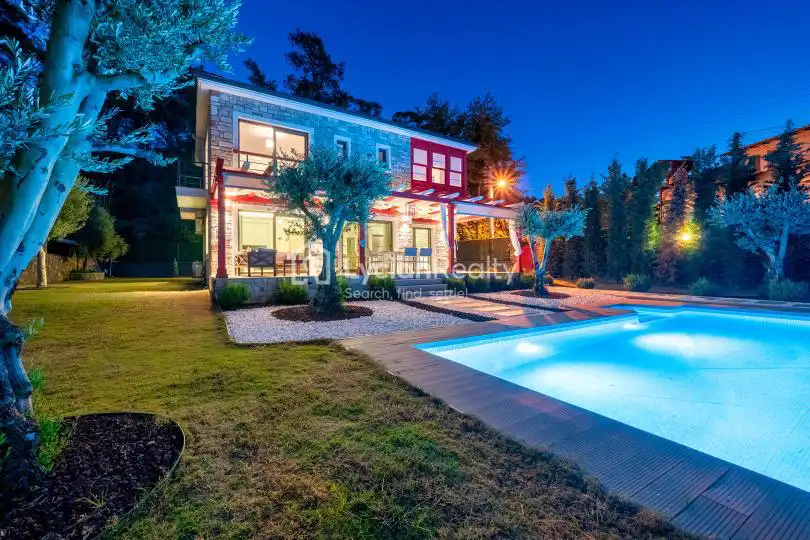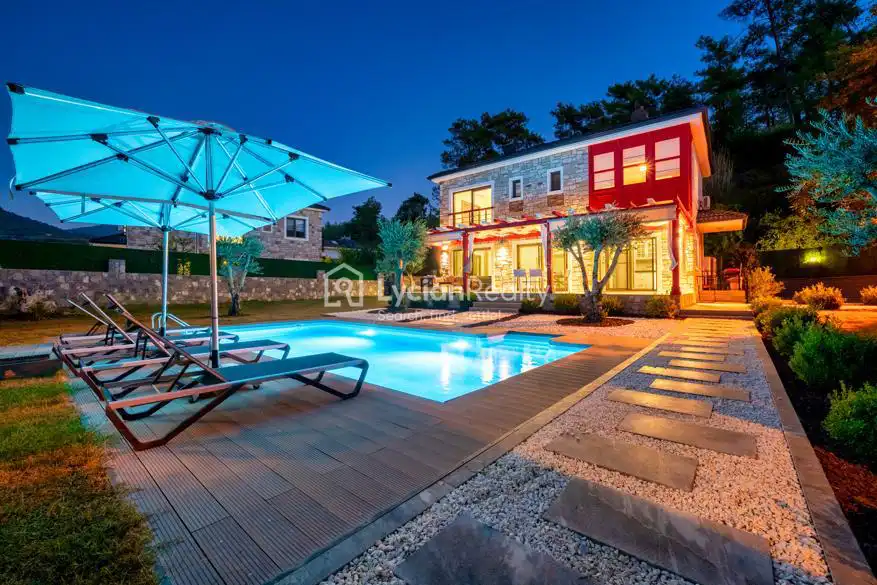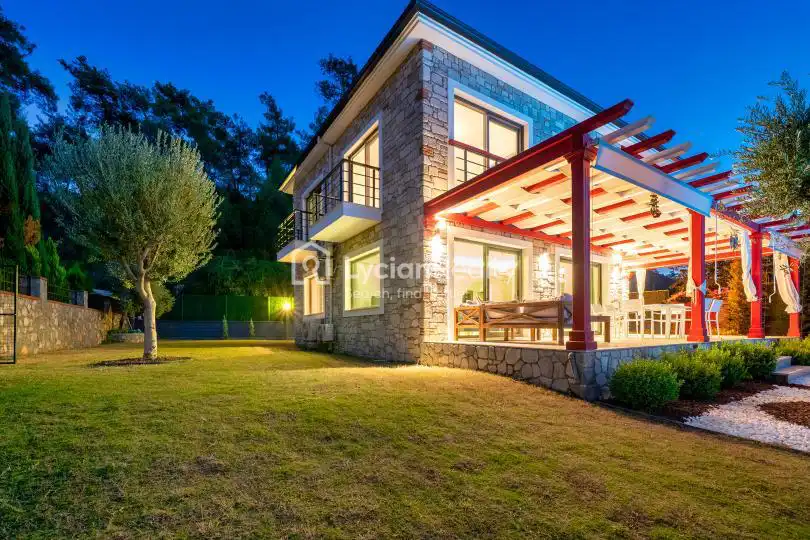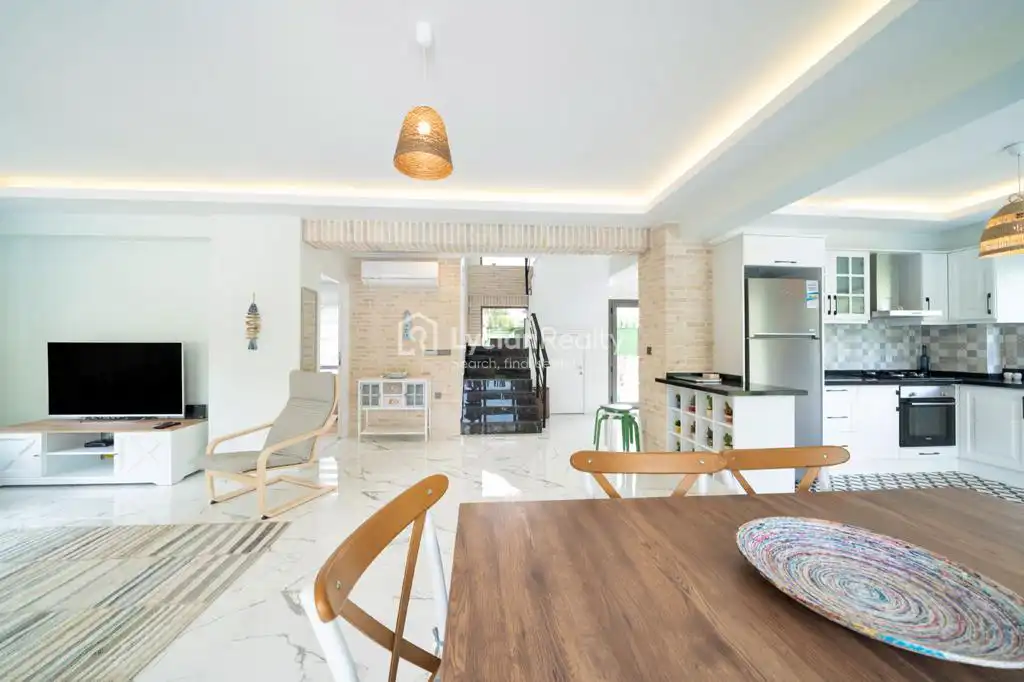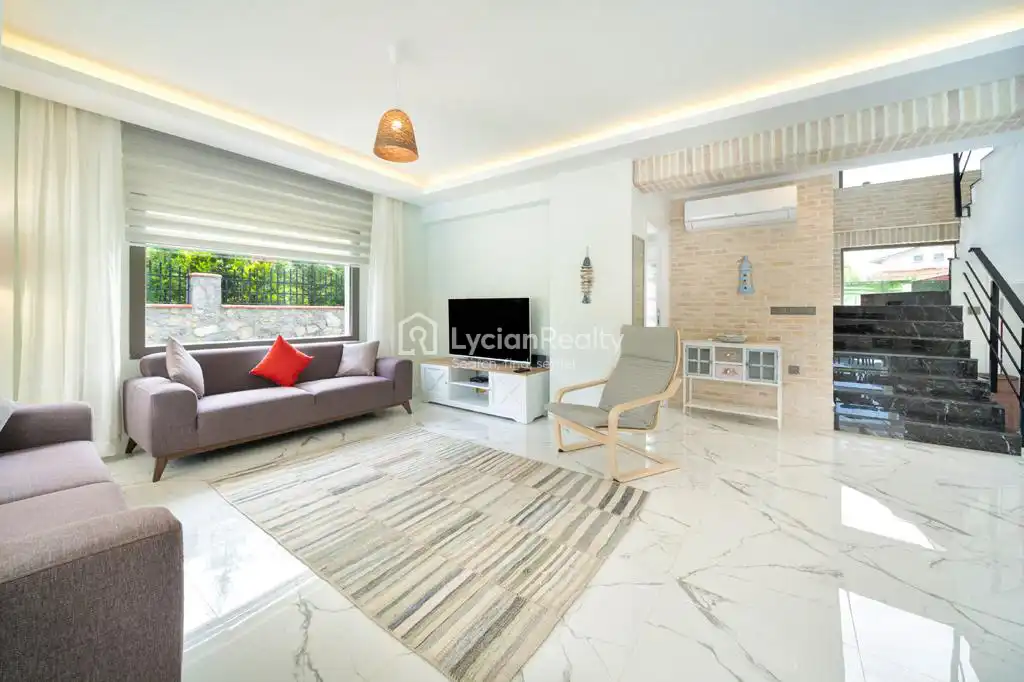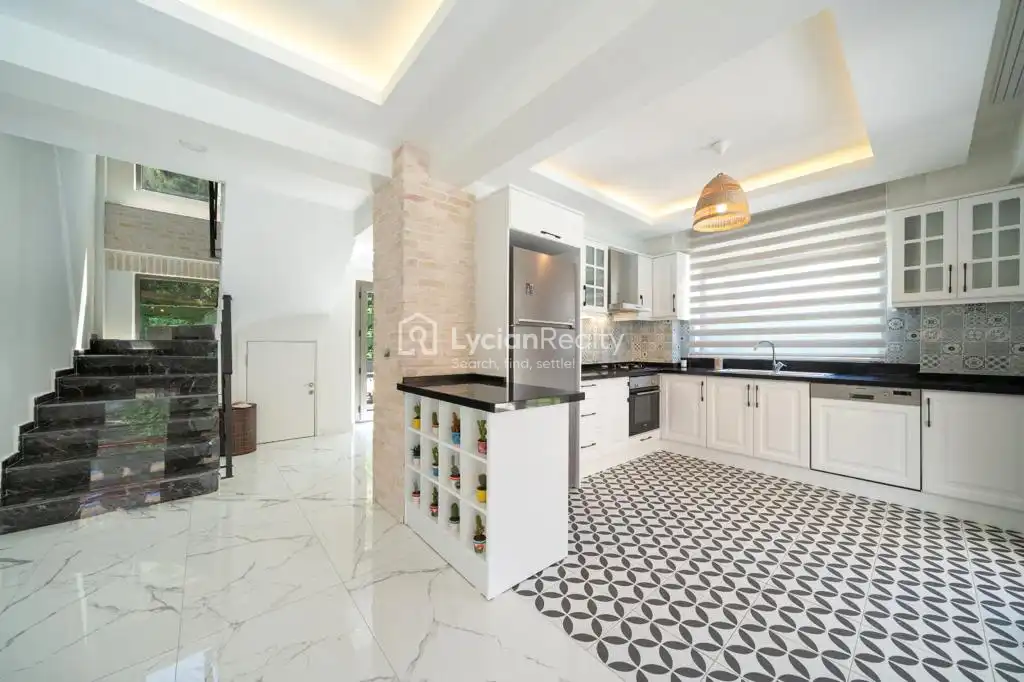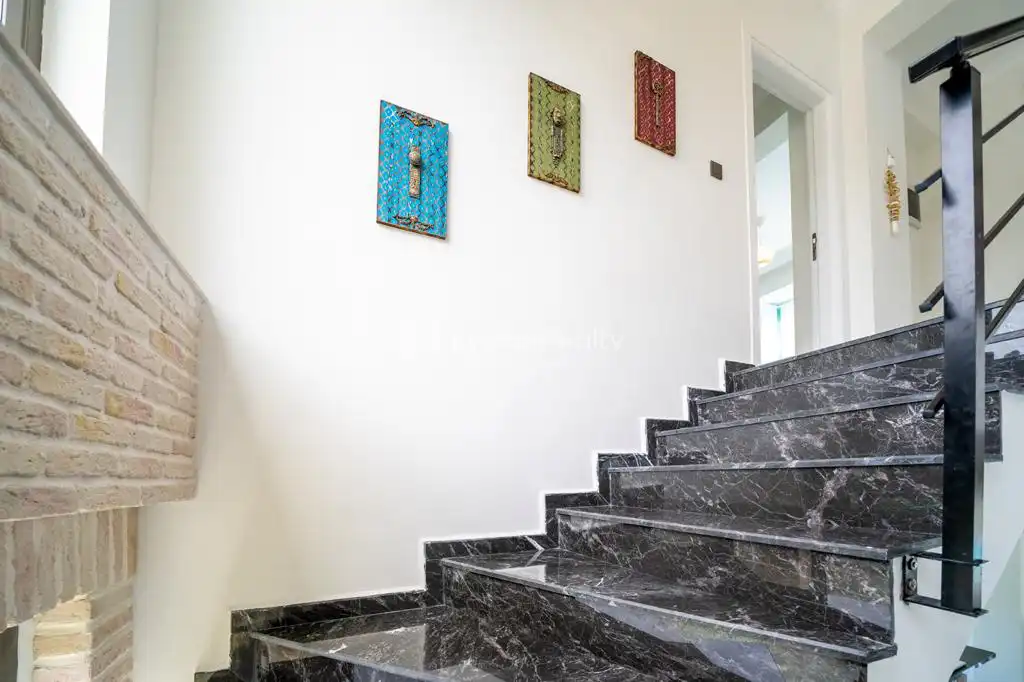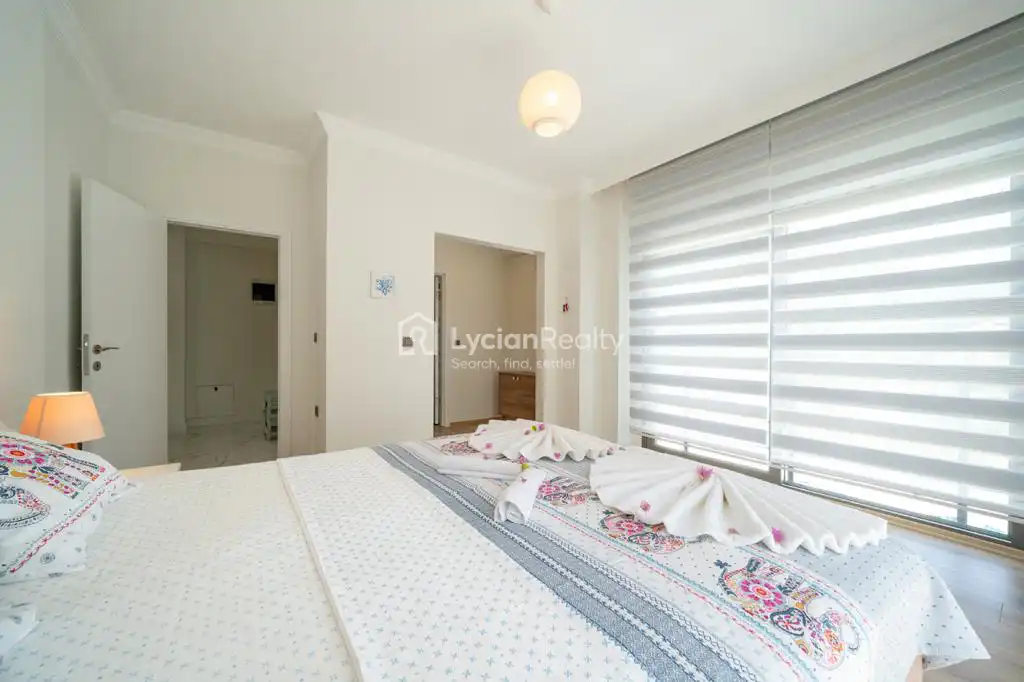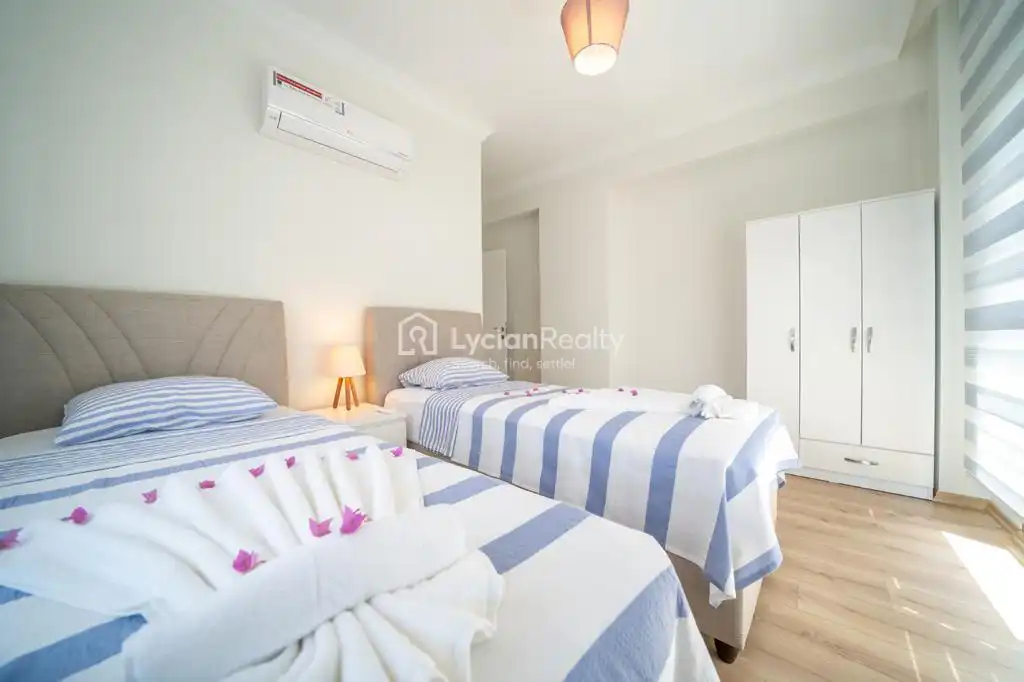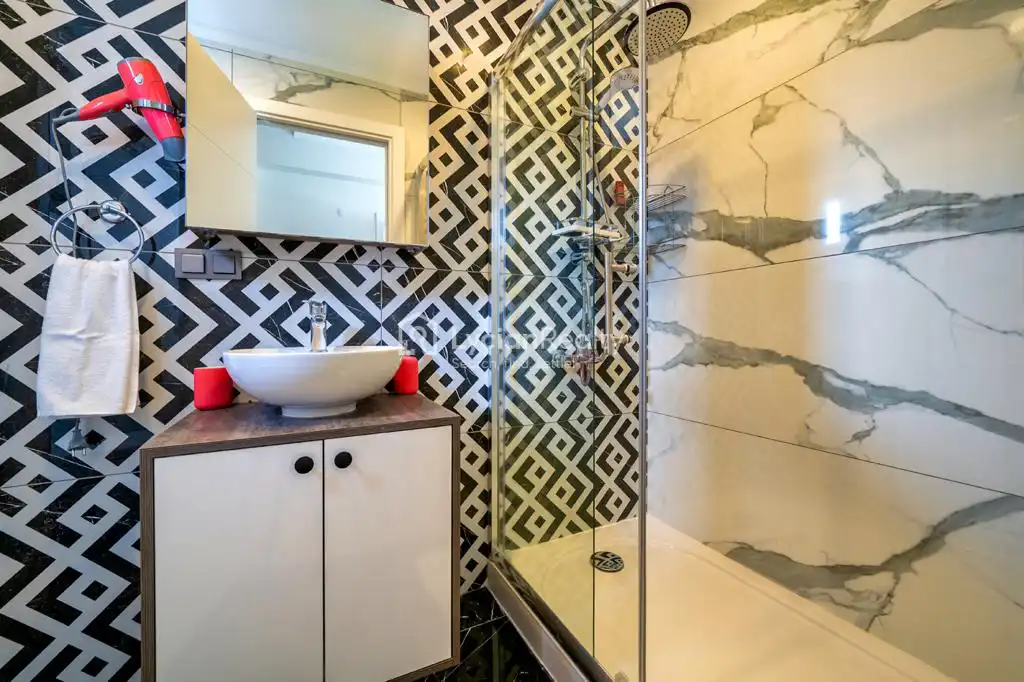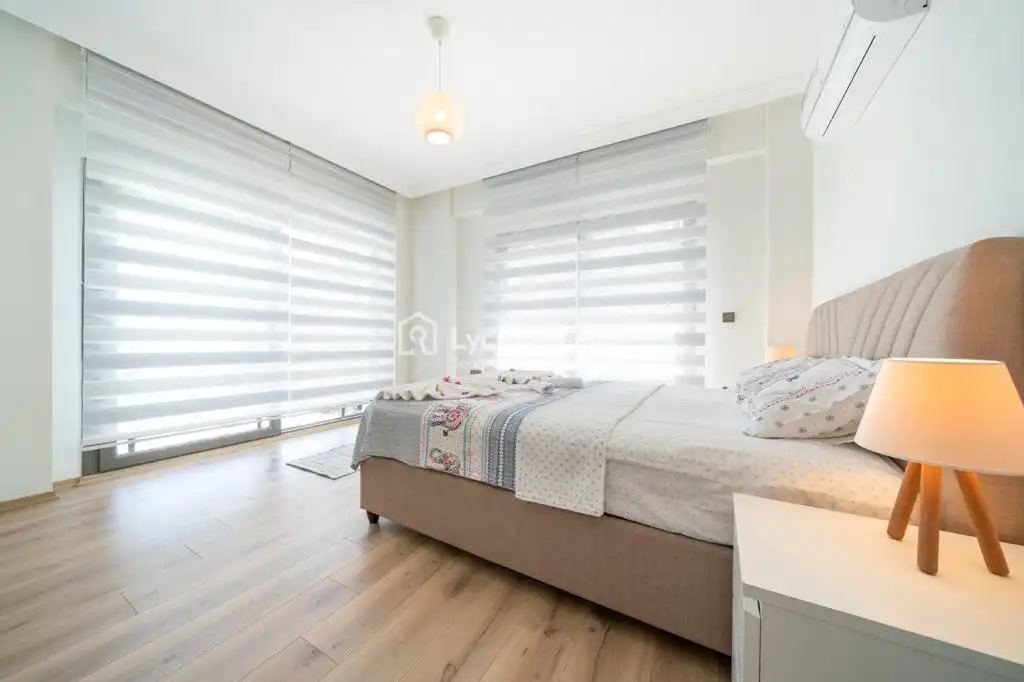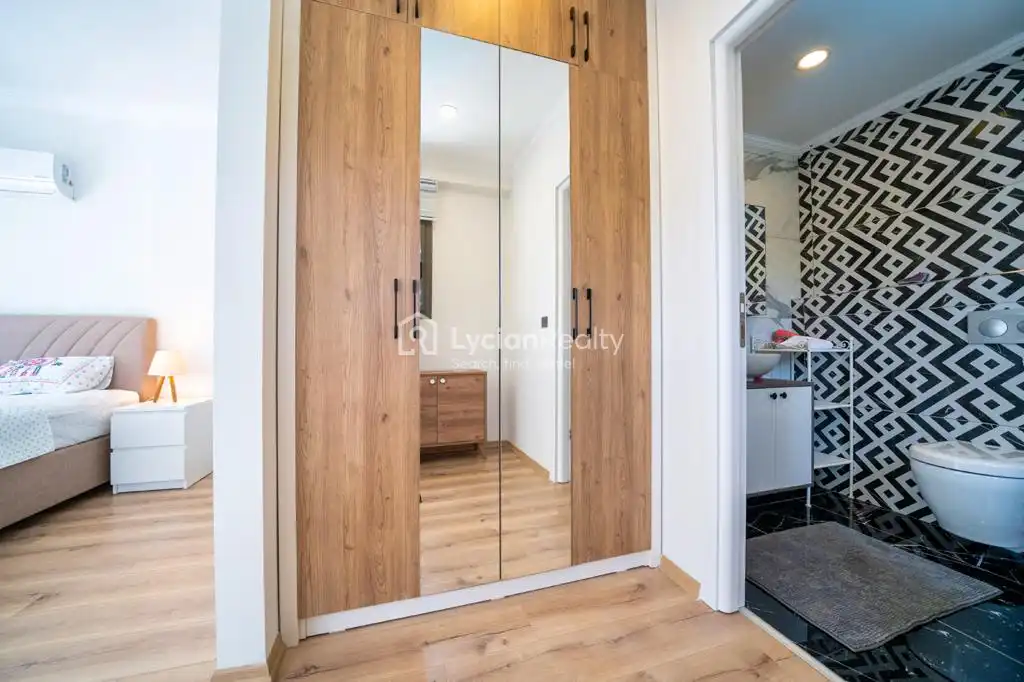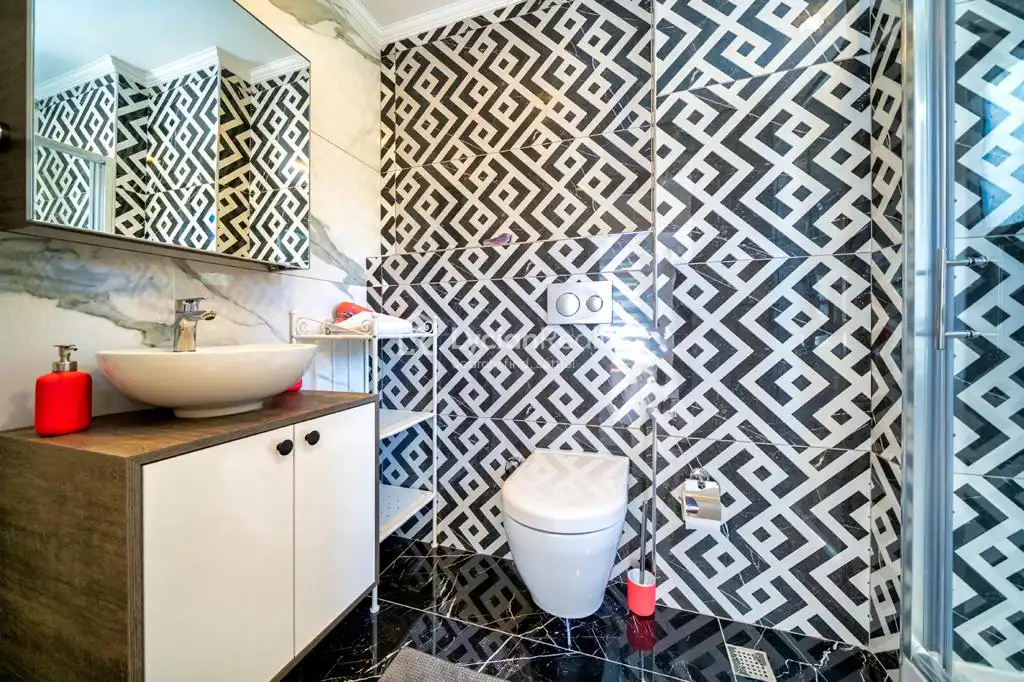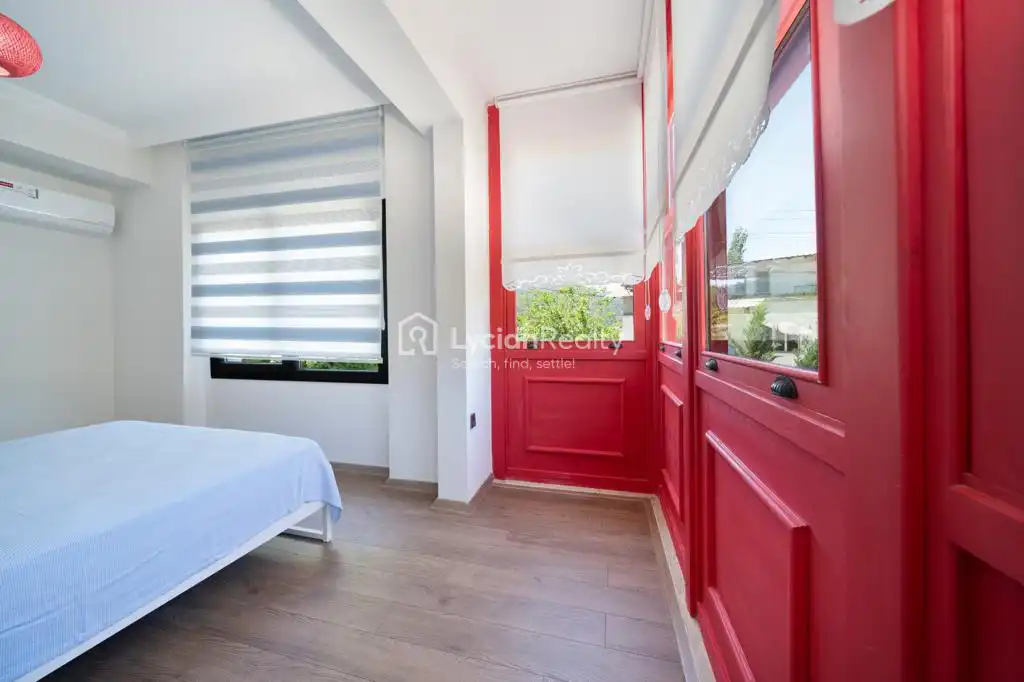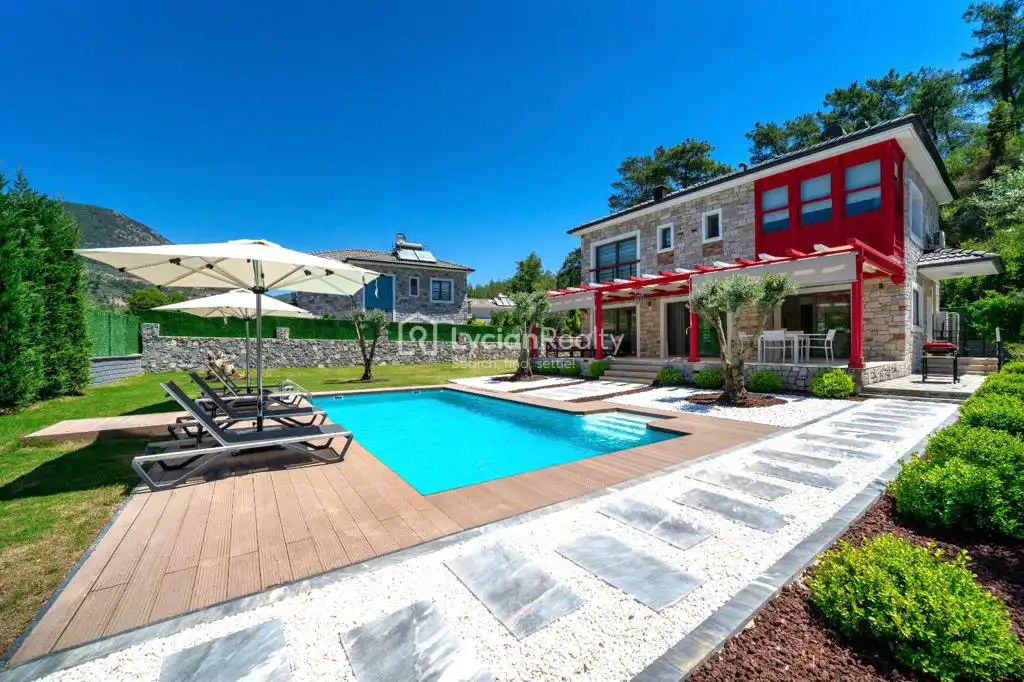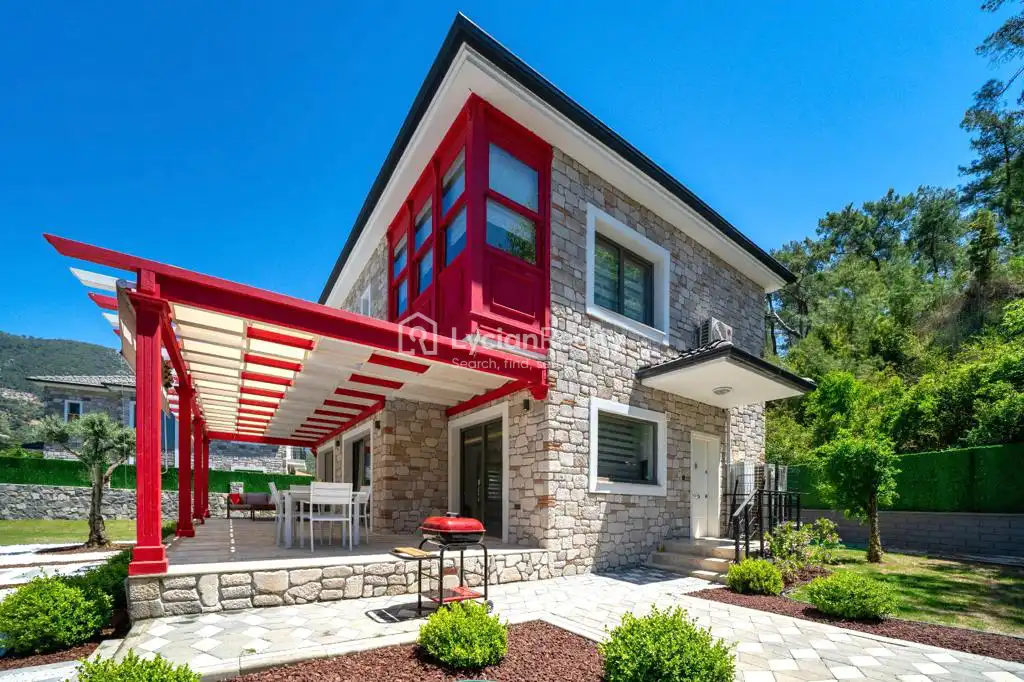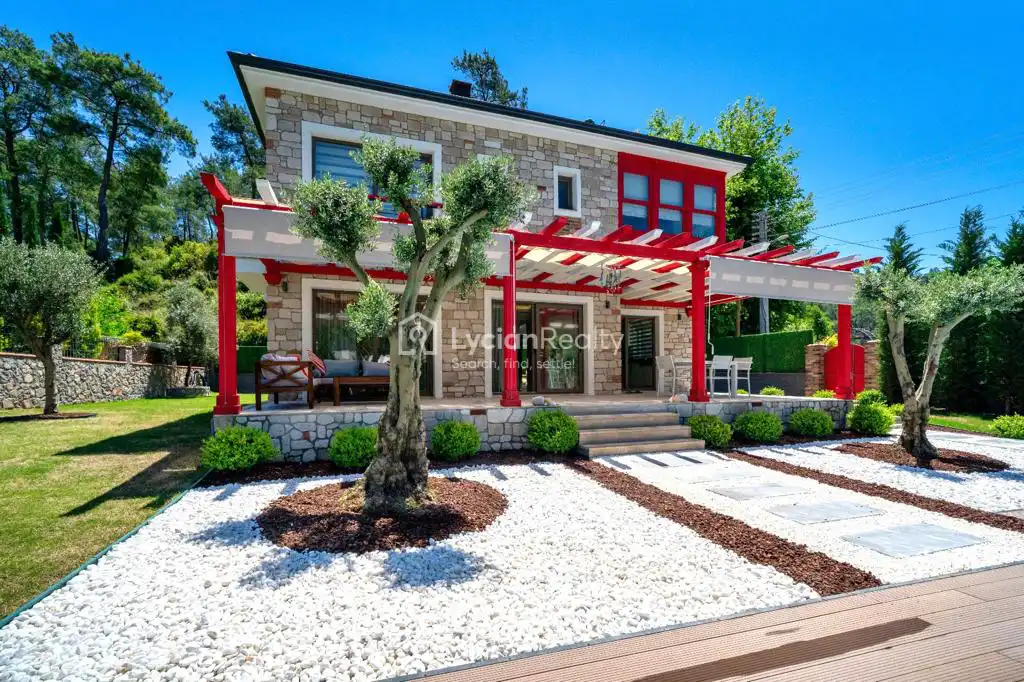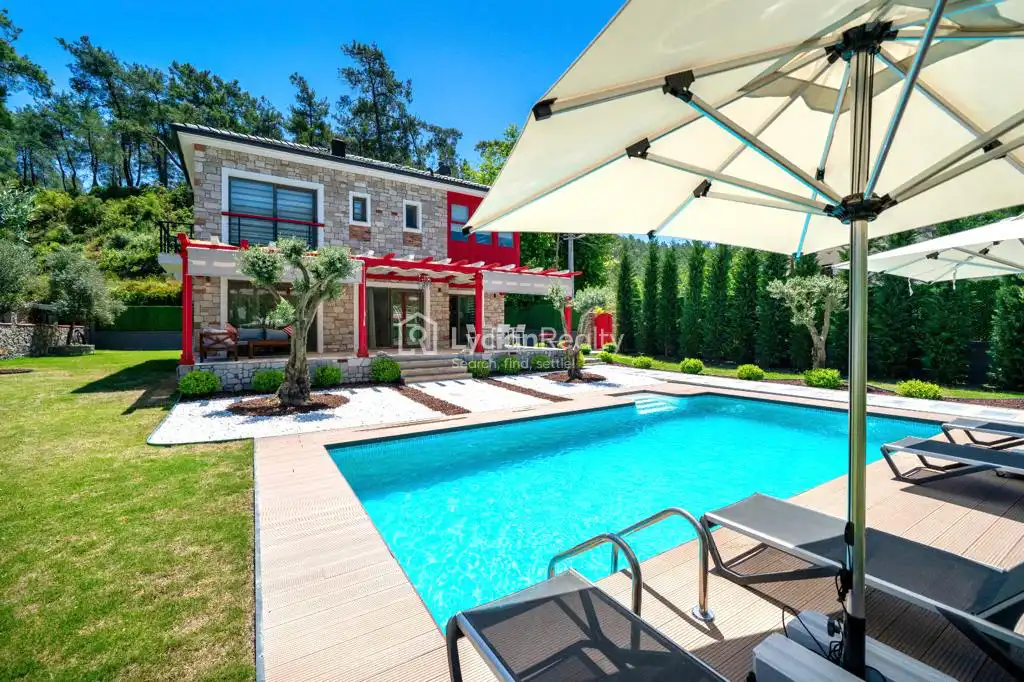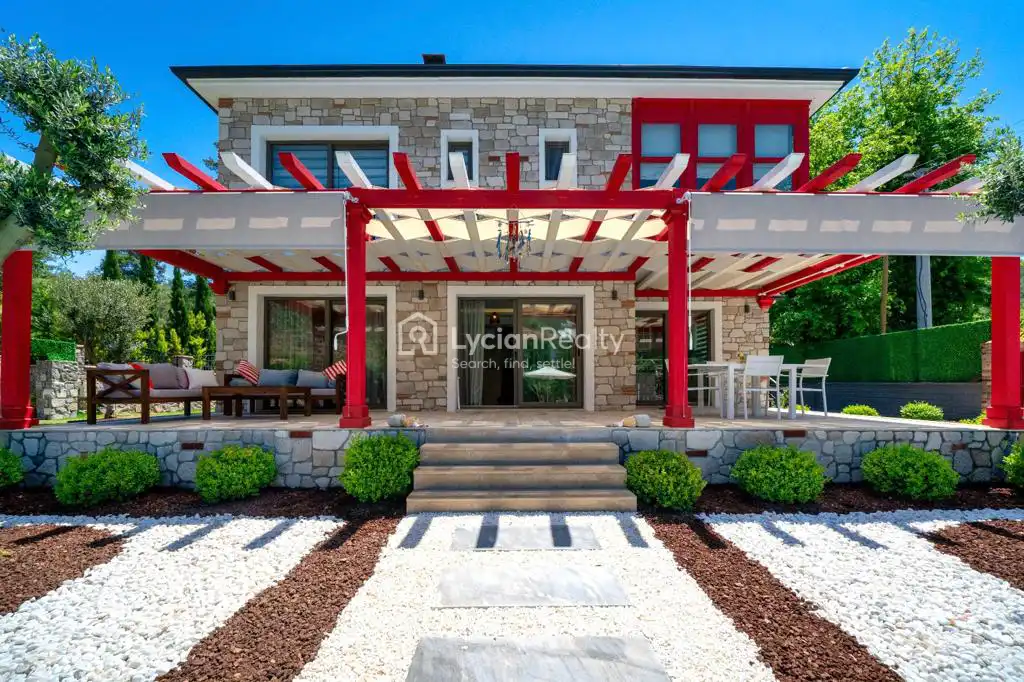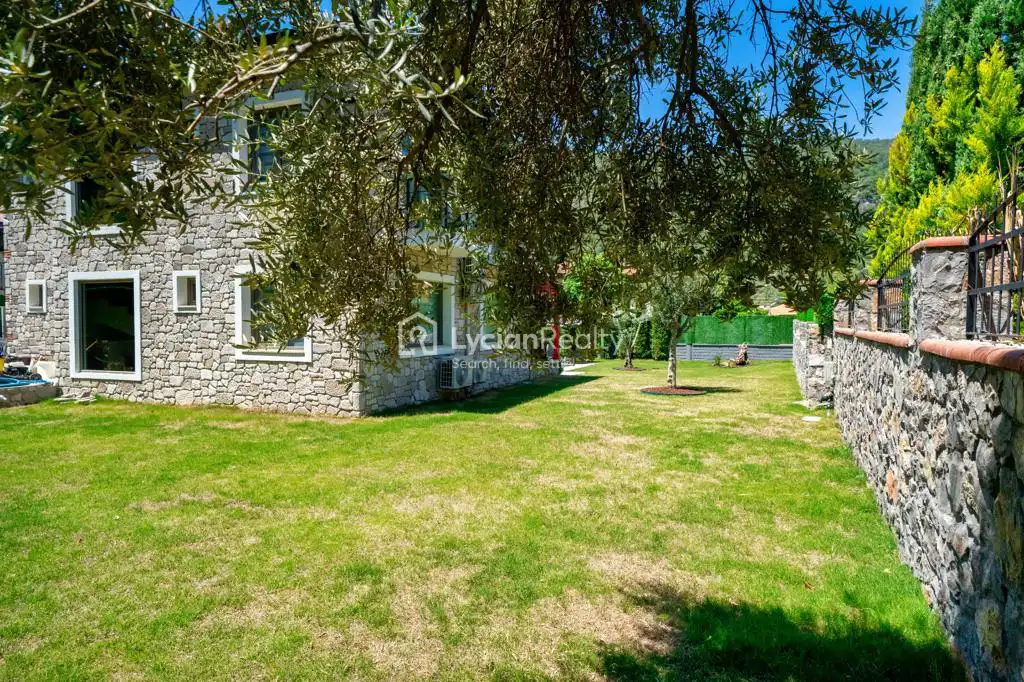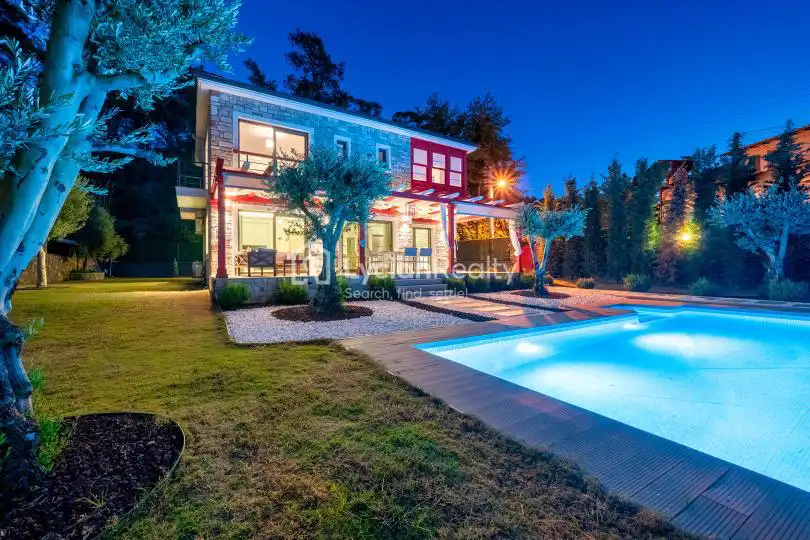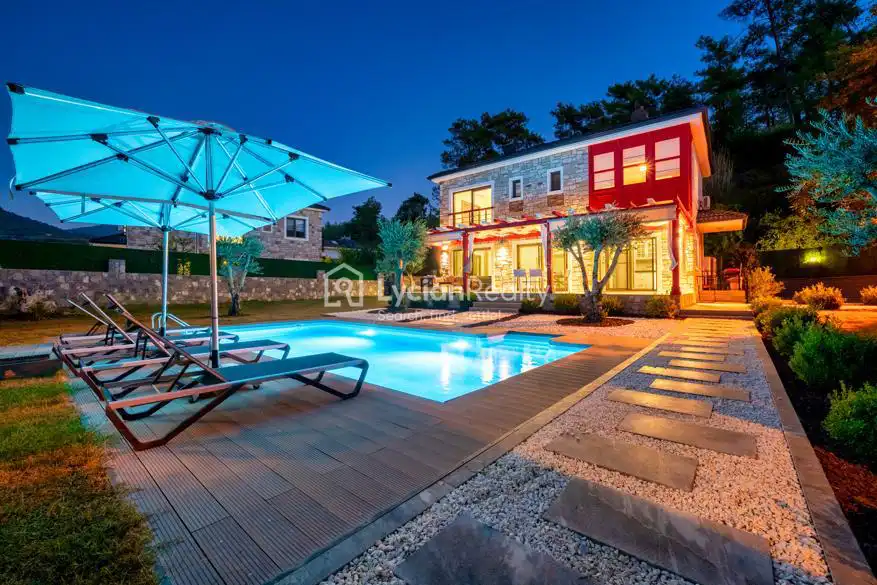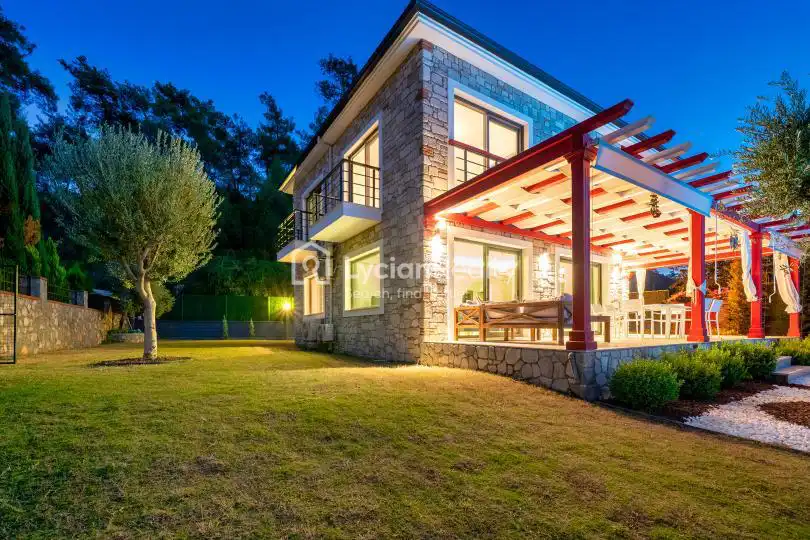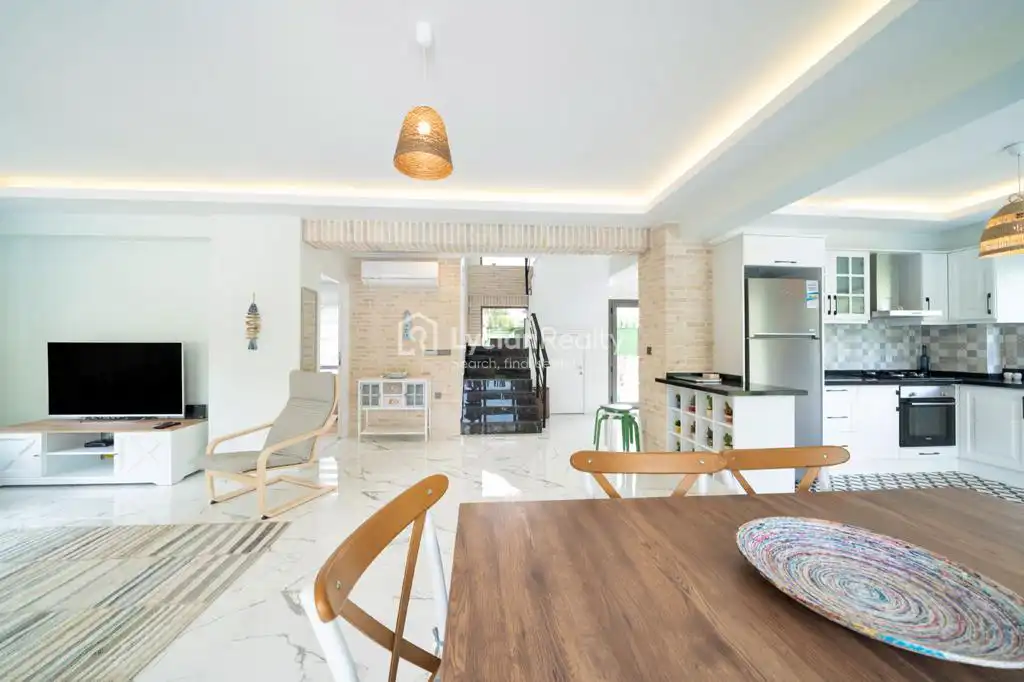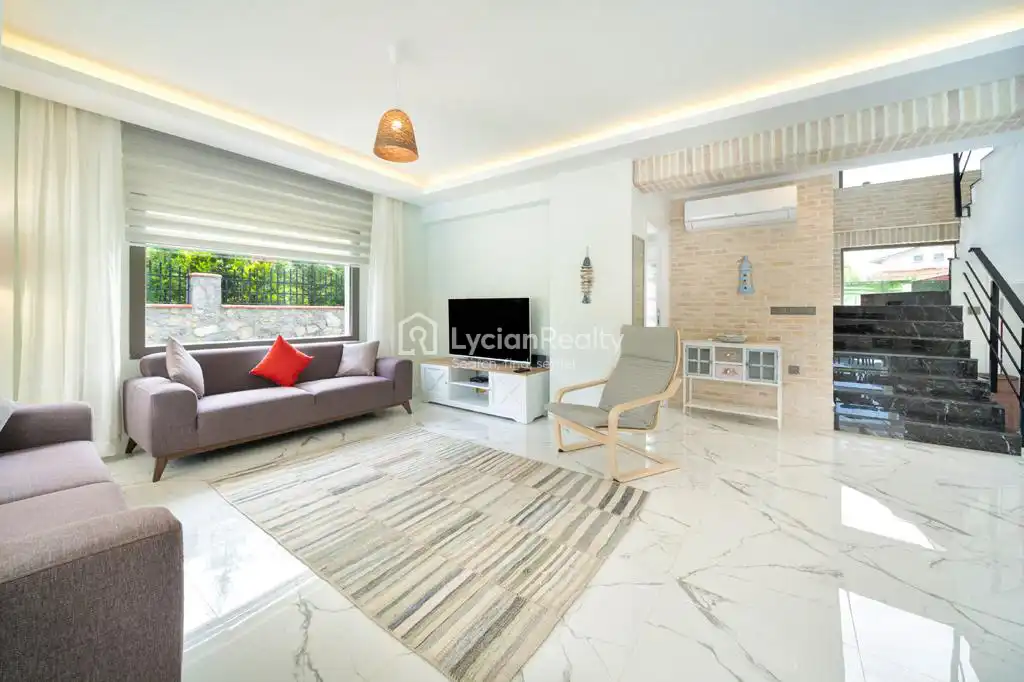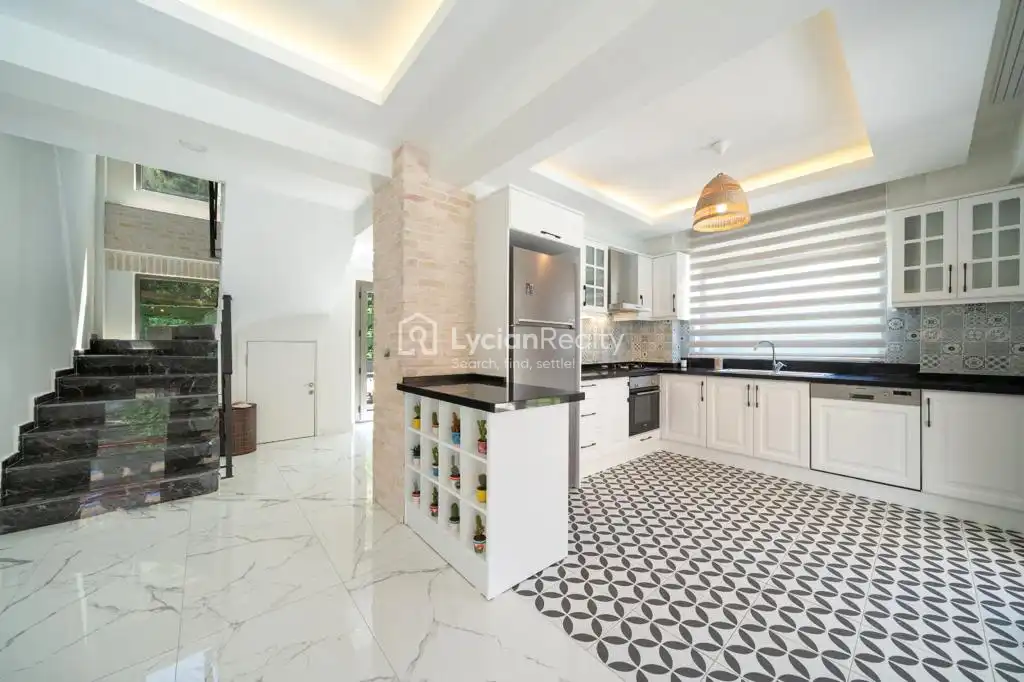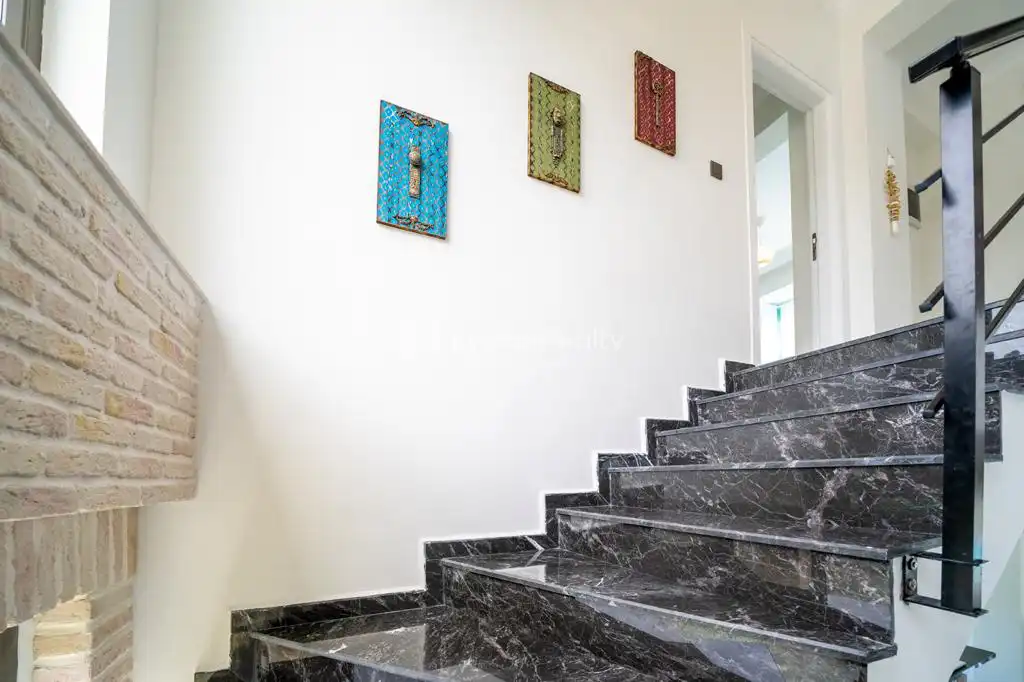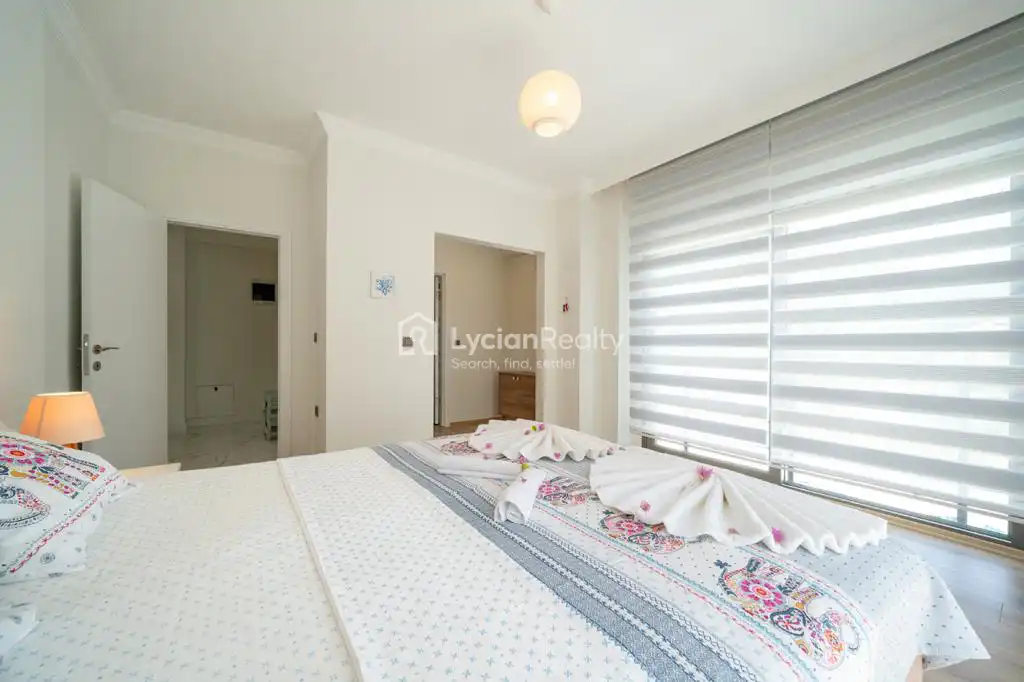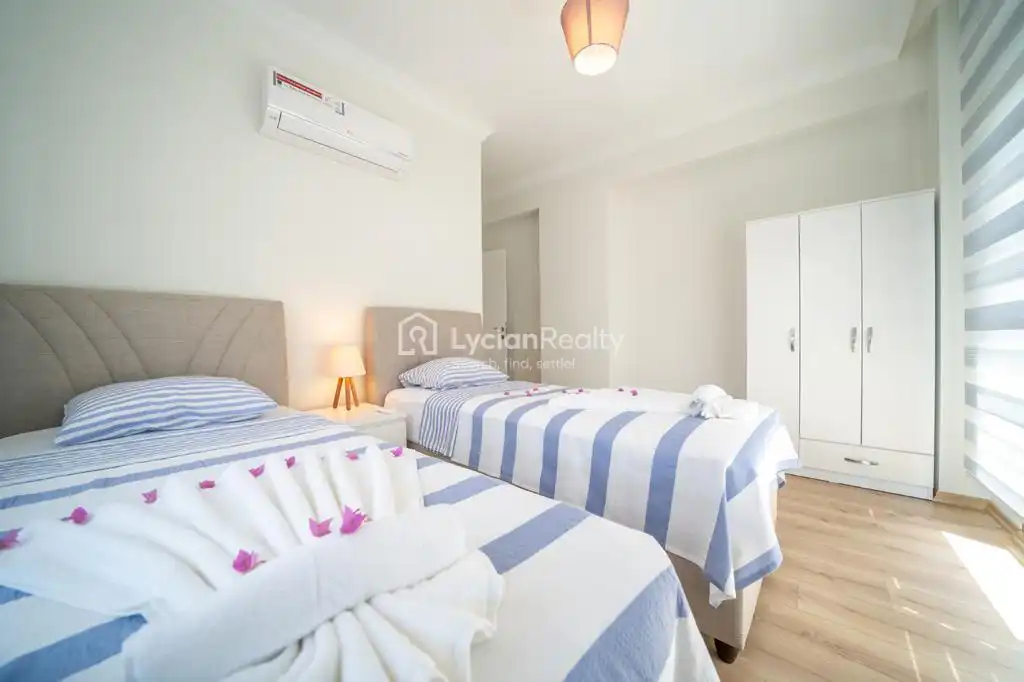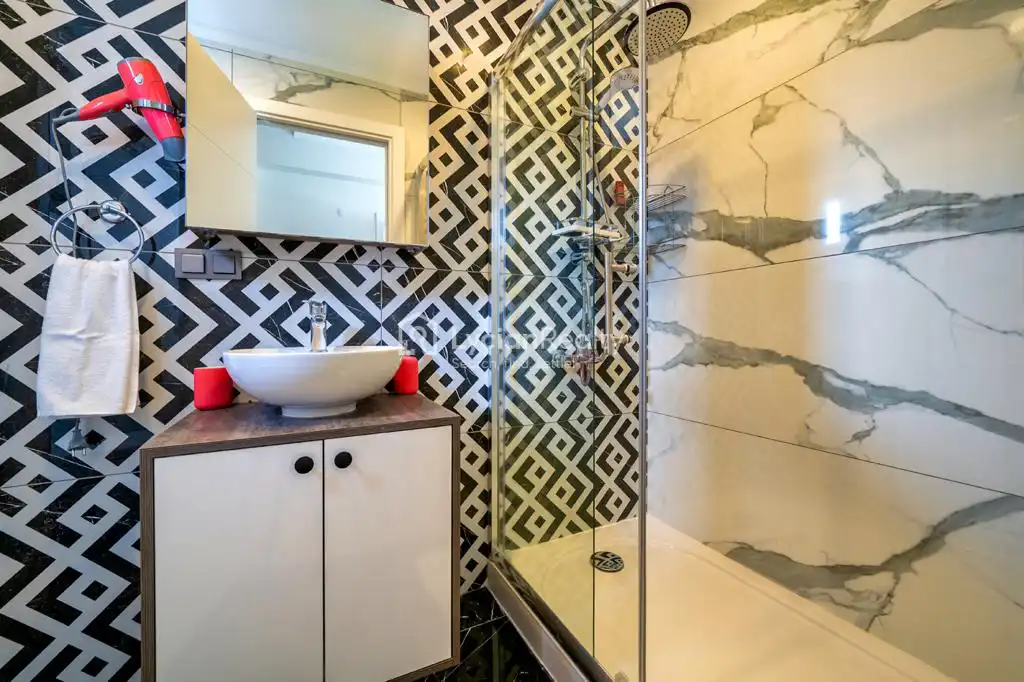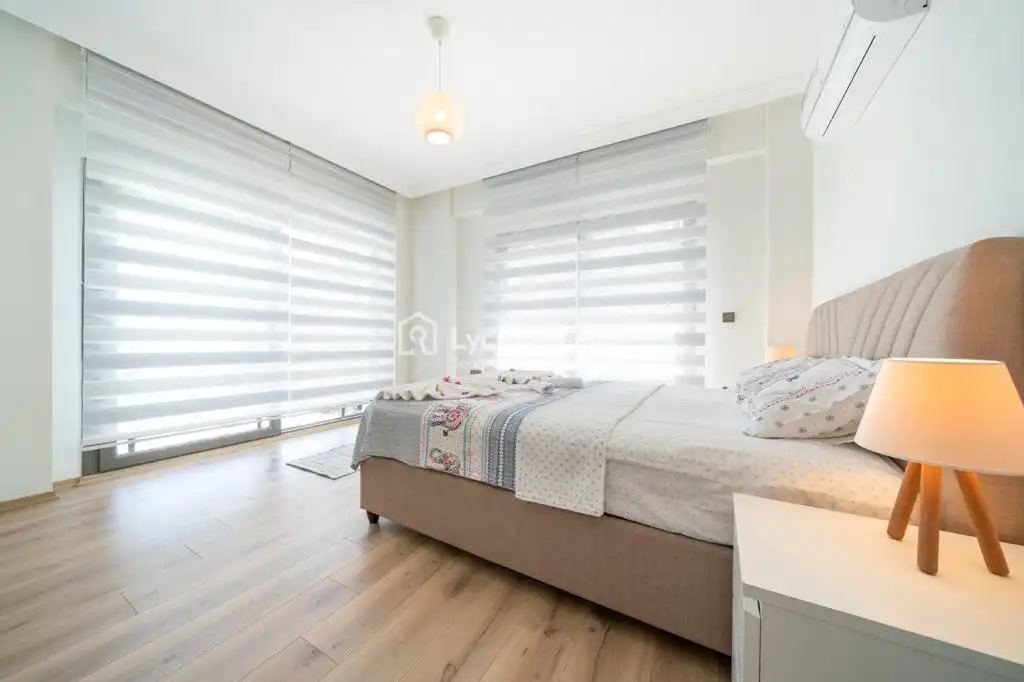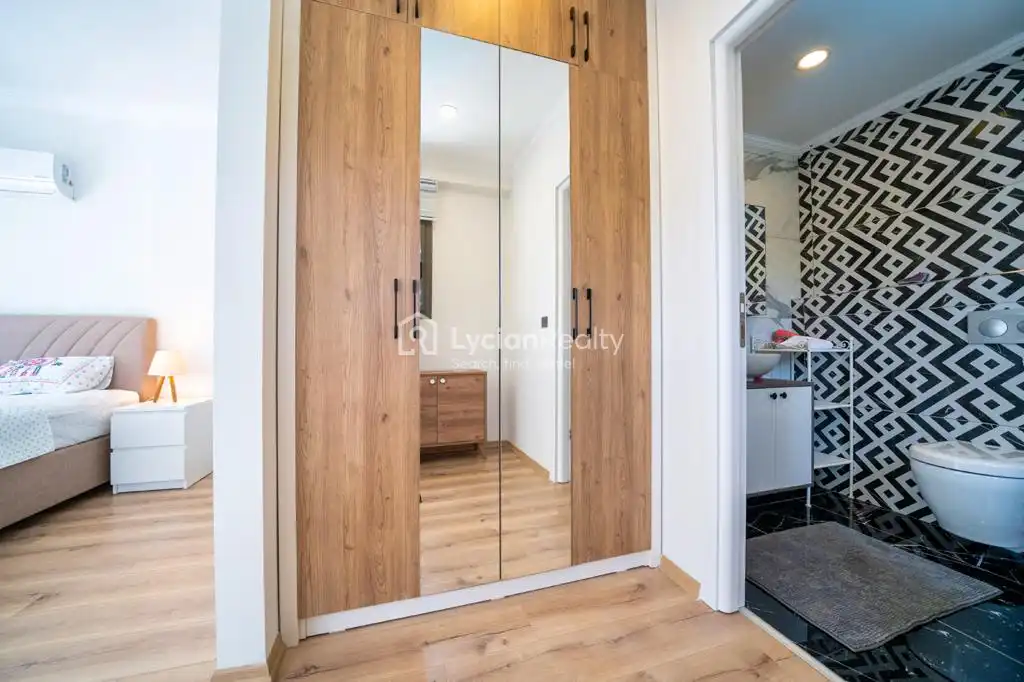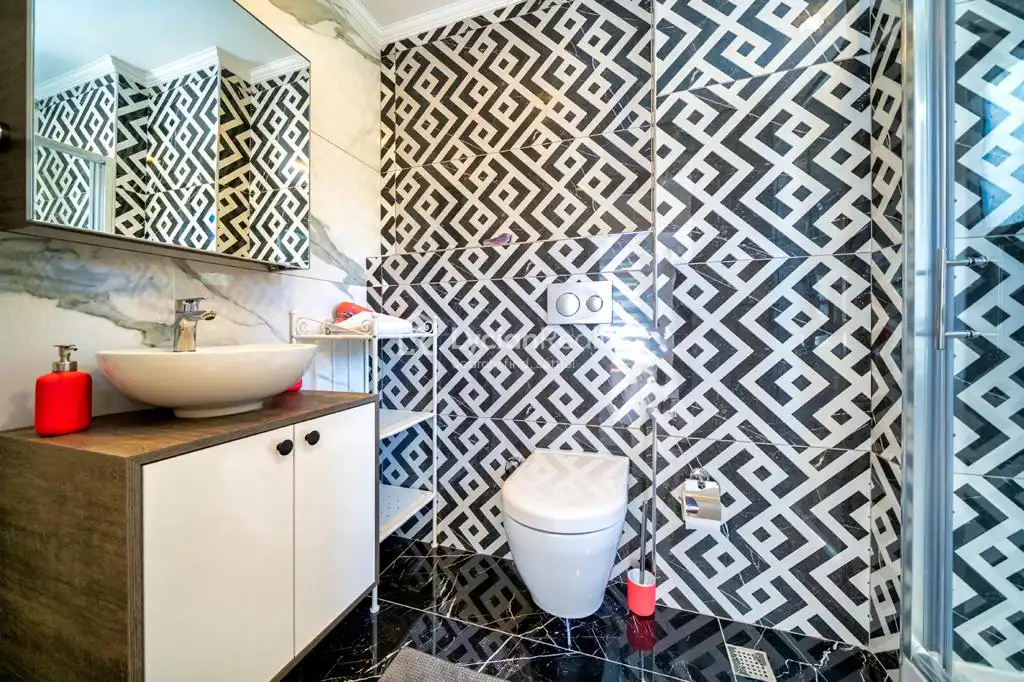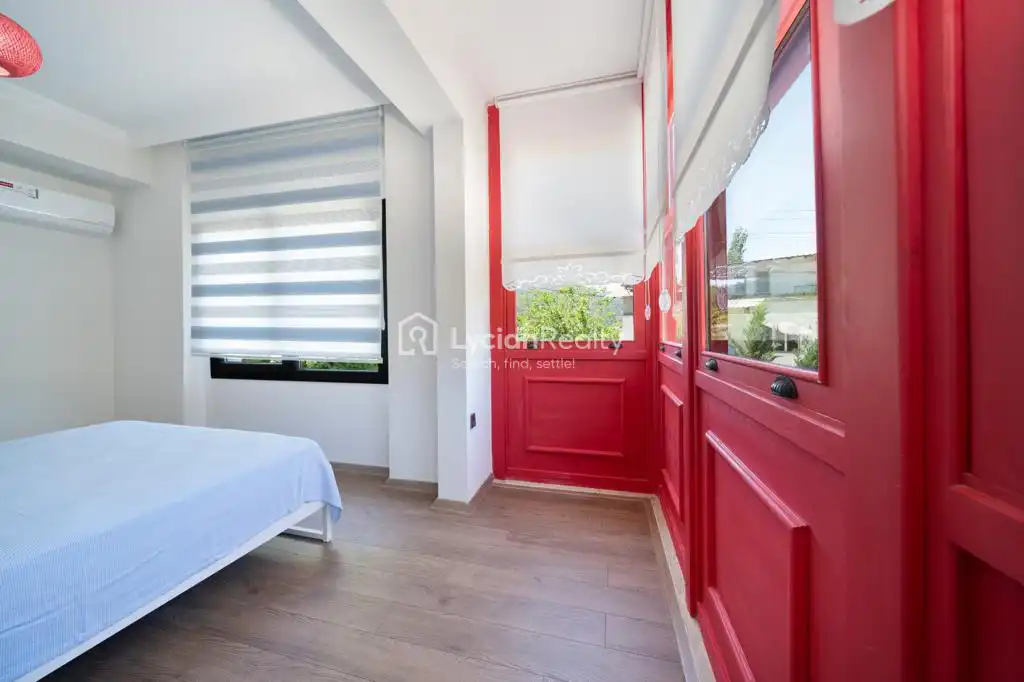 Overview
Villa
Fethiye / Fethiye

4

210
Description
OVERVIEW
Located only 6 minutes from the pearl of Fethiye, Göcek district, this wonderful villa has excellent stone architecture. In this villa, with its luxurious design and bohemian atmosphere, there are 4 large bedrooms with en-suite bathrooms vılla have dressing room, a private pool, a garden and a garage. With its clean air, you can create a perfect and private living space; if you think about it in a commercial sense, it is possible to get a rental income of 800.000 TRY per year.
-810 m2 land, 210 m2 gross area, 197 m2 net area including the veranda. There is also a common use WC on the ground floor.
-High capacity underfloor heating system.
- Air conditioning in every room and living room. Solar energy system with large panels. It is also luxuriously furnished ready to use.
-8x4 private pool. Automatic irrigation system in the garden (from well water). Covered parking. Special landscape consisting of olive and pine trees.
- Its construction was completed in 2021 and its occupancy has been taken.
-It is for sale fully furnished.
GROUND FLOOR
On the ground floor there is an open plan living room, kitchen and living area. This stone is suitable for creating a wonderful living space with its architecture and modern touches. Thanks to the large and large windows, you can use the sunlight with efficient angles. In this area, there are floor-to-ceiling windows through which you can reach your patio. Thanks to these glasses, a fresh and bright space has been obtained. At the same time, you can easily access your garden and pool. Great sitting areas have been created on the verandas. You can enjoy all seasons in these areas. There is also a bedroom with en-suite bathroom on the ground floor. Rooms have a large and spacious design. There is a common use WC for you and your guests on the ground floor.
SECOND FLOOR
The 2nd floor takes you to the modern stairs with great design. When you reach the 2nd floor, 3 large bedrooms of perfect size and modernity welcome you. Ideal for large families and groups of friends. All rooms have en-suite bathrooms. Dressing rooms are also available. Stylish and aesthetic touches are combined with spacious areas. Your villa offers you a completely private living space. All items are of good quality and useful. Rooms have balconies.
EXTERIOR
Outside there is a patio, a large garden and a pool. The perfect landscape is accompanied by your deep blue pool. You can throw away the sweltering heat of the summer in your pool and have a lot of fun. You can create a natural living space with its clean air.
It is possible to create both a stylish and comfortable space with its perfect design and stone architecture.
LOCATION
As a location, the pearl of Fethiye is located in Göcek Region. Göcek attracts the attention of both foreign and domestic tourists with its bays and air.
With its perfect weather and great location, it is only 6 minutes away from Goce. You can reach Fethiye center in 20 minutes. It is possible to reach areas such as Muğla, Bodrum, Marmaris within short driving distances. You can access the places you want with your own vehicle or local minibuses. Göcek has an excellent climate in summer and winter. You can have a holiday for a lifetime in Göcek, which has pristine blue and untouched coves.
AD NO:
312
Support Center
RELATED PERSON
Lycian Realty
You have the right to live in dream-like houses. Reaching us is very simple
©LycianRealty 2023. All rights reserved
Contact
Akarca Mahallesi Adnan Menderes Bulvarı No: 205/C 1-2-3 Fethiye/Muğla

[email protected]

+90 533 581 0548

+90 252 606 05 05