Hi Lycian!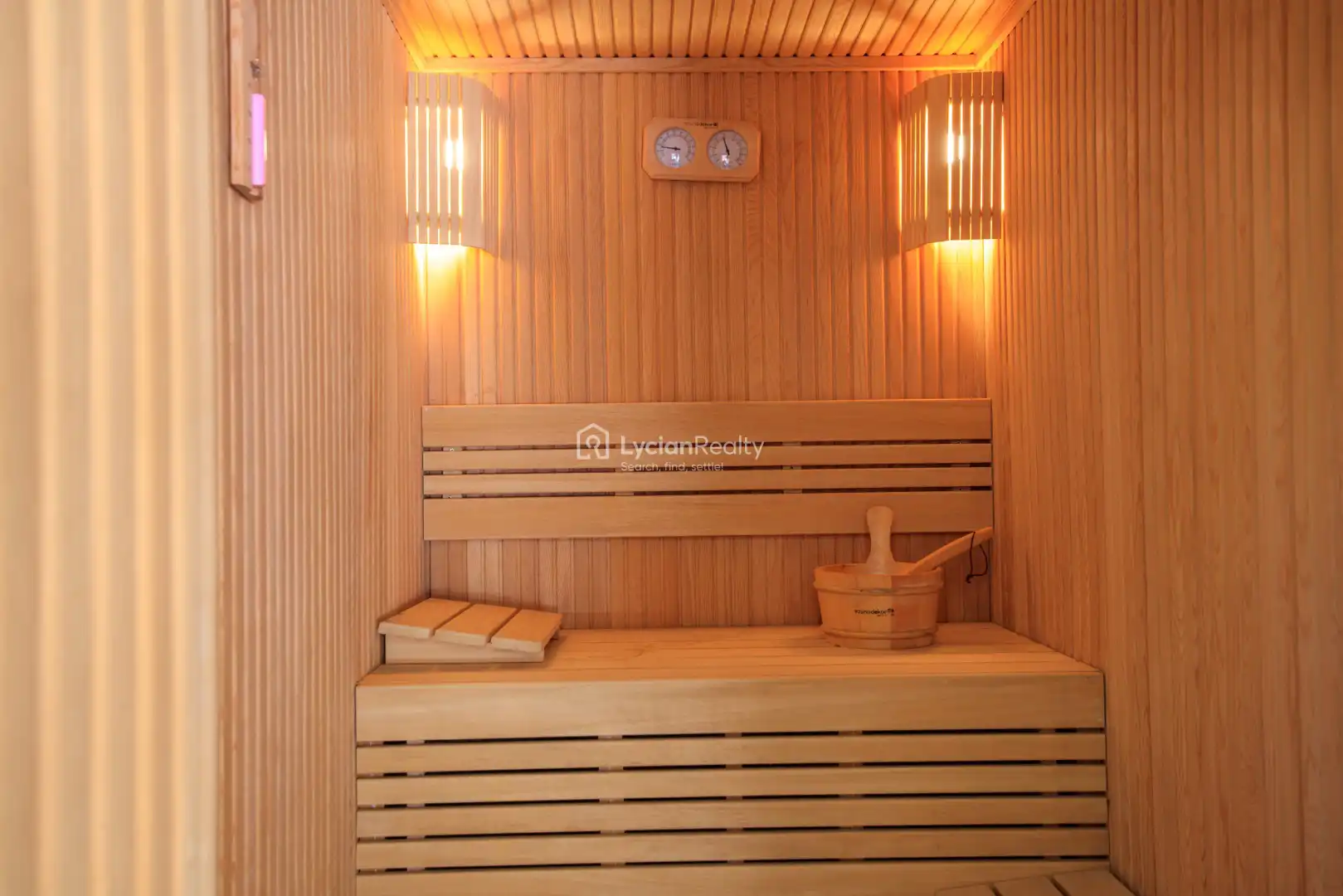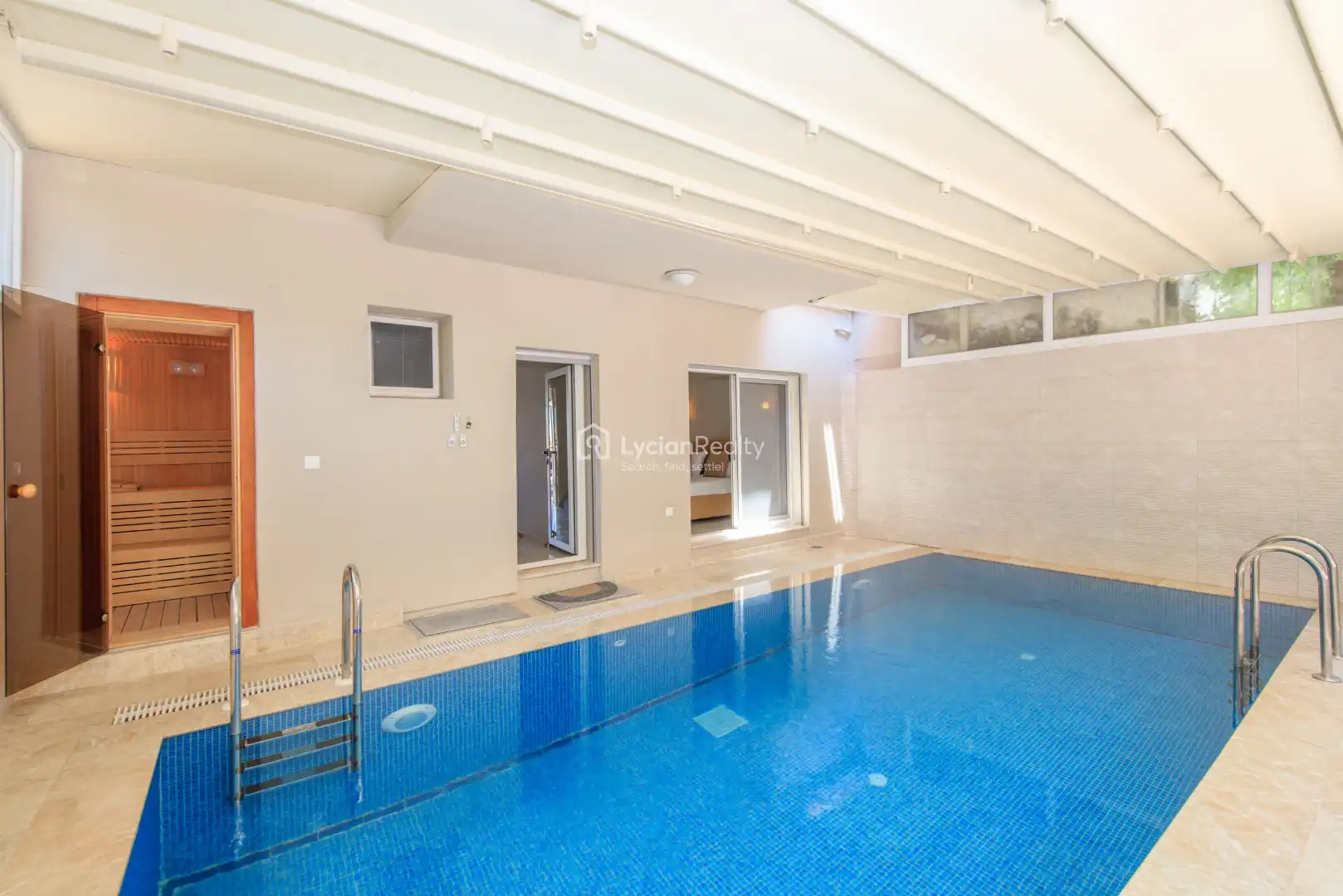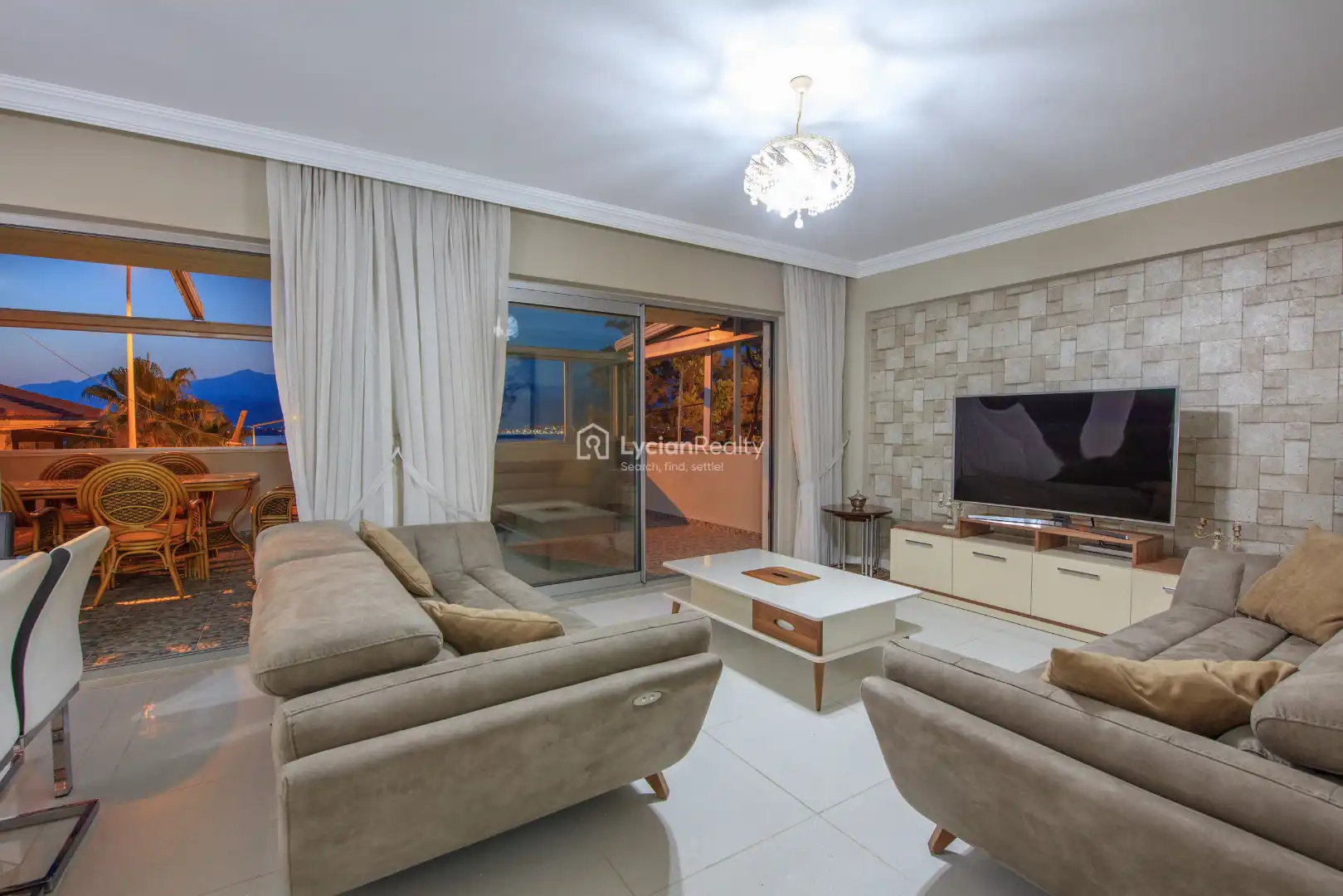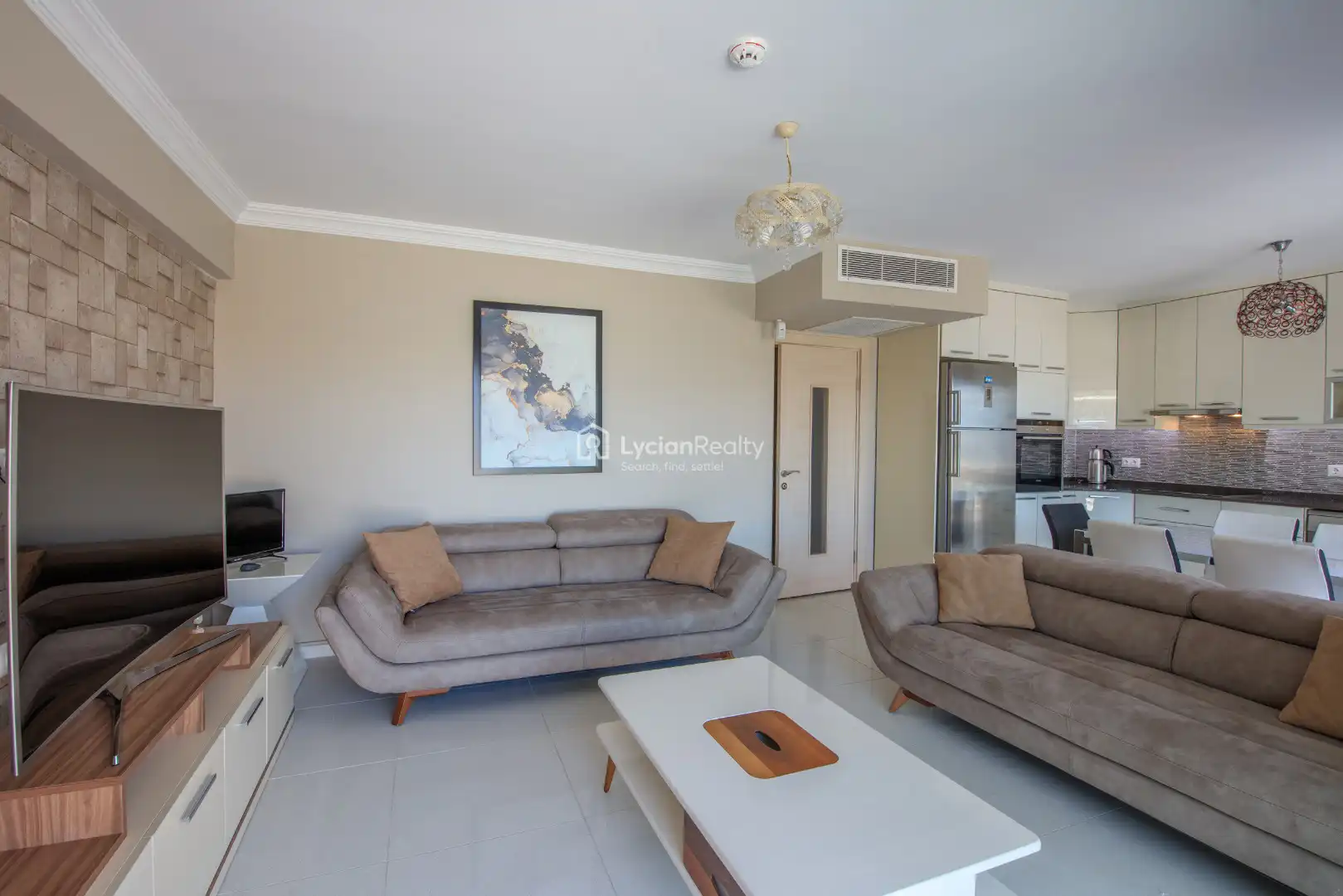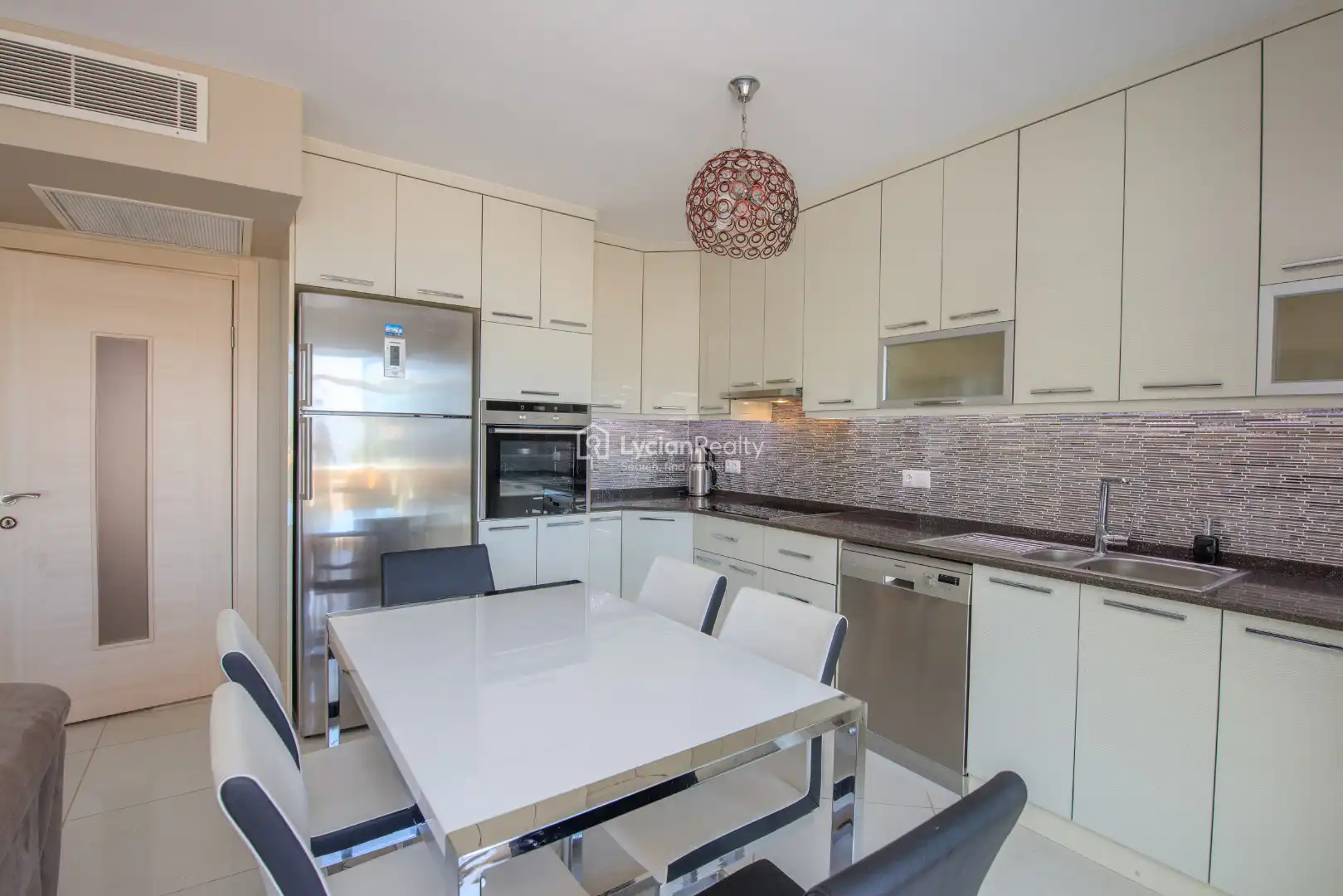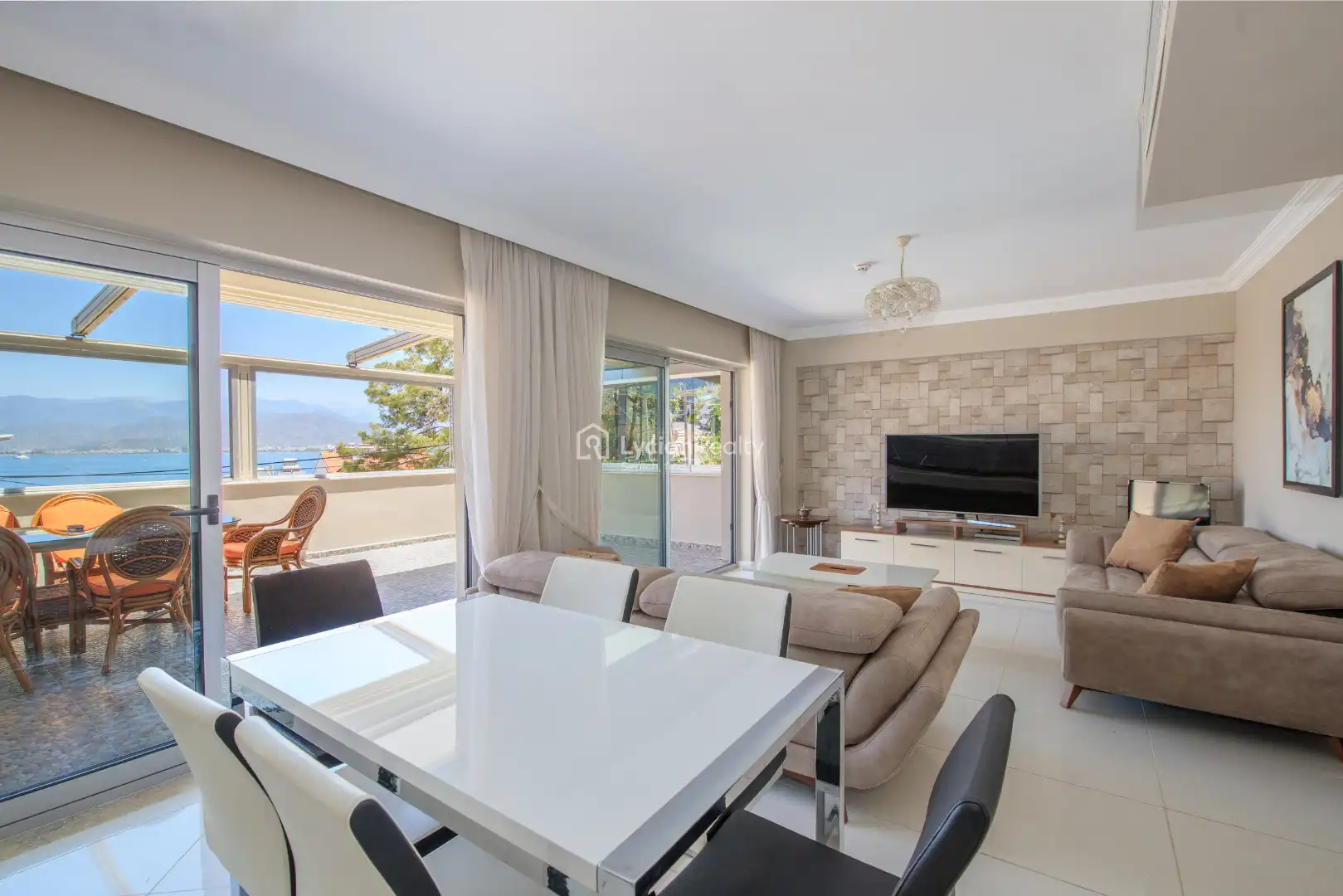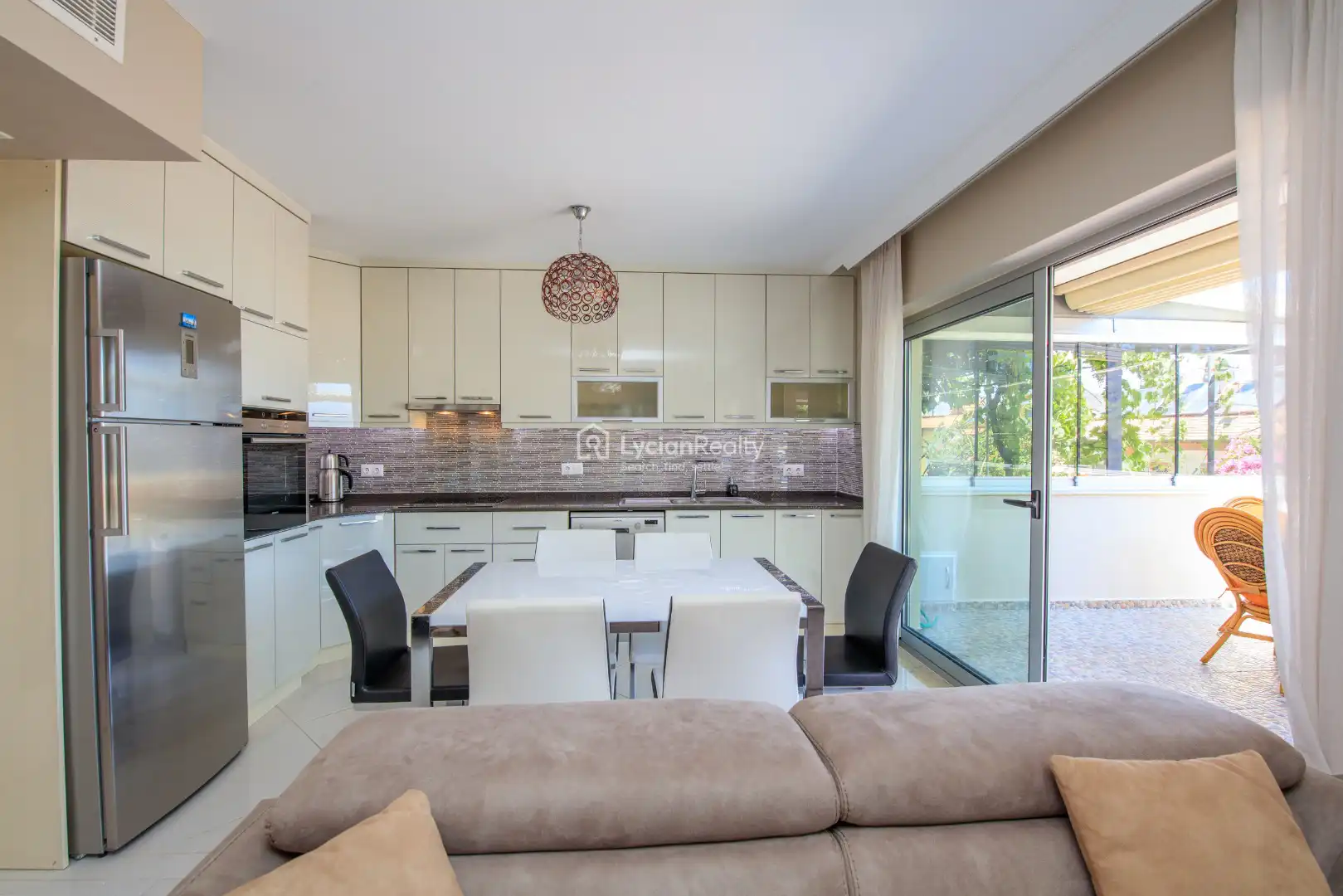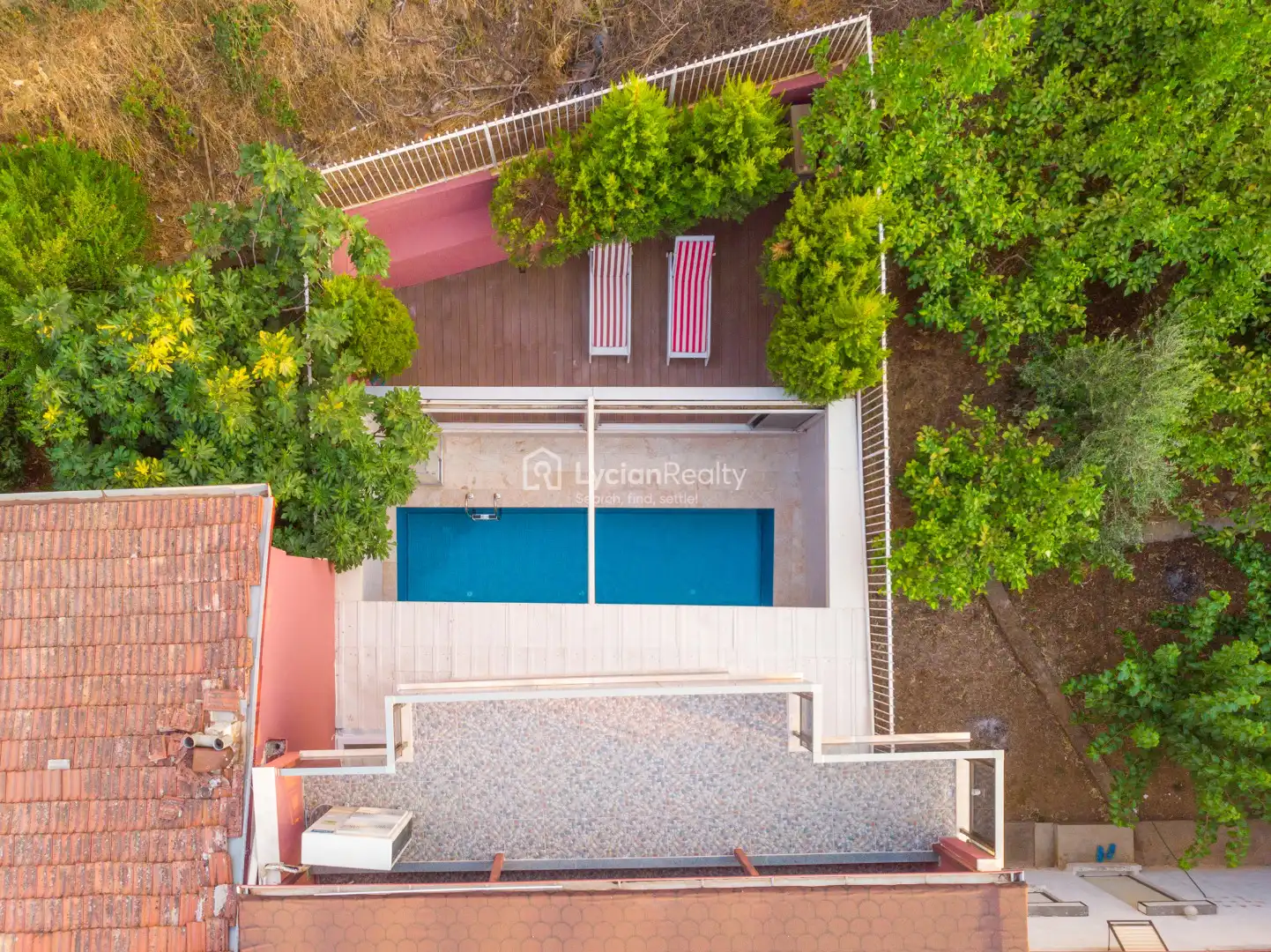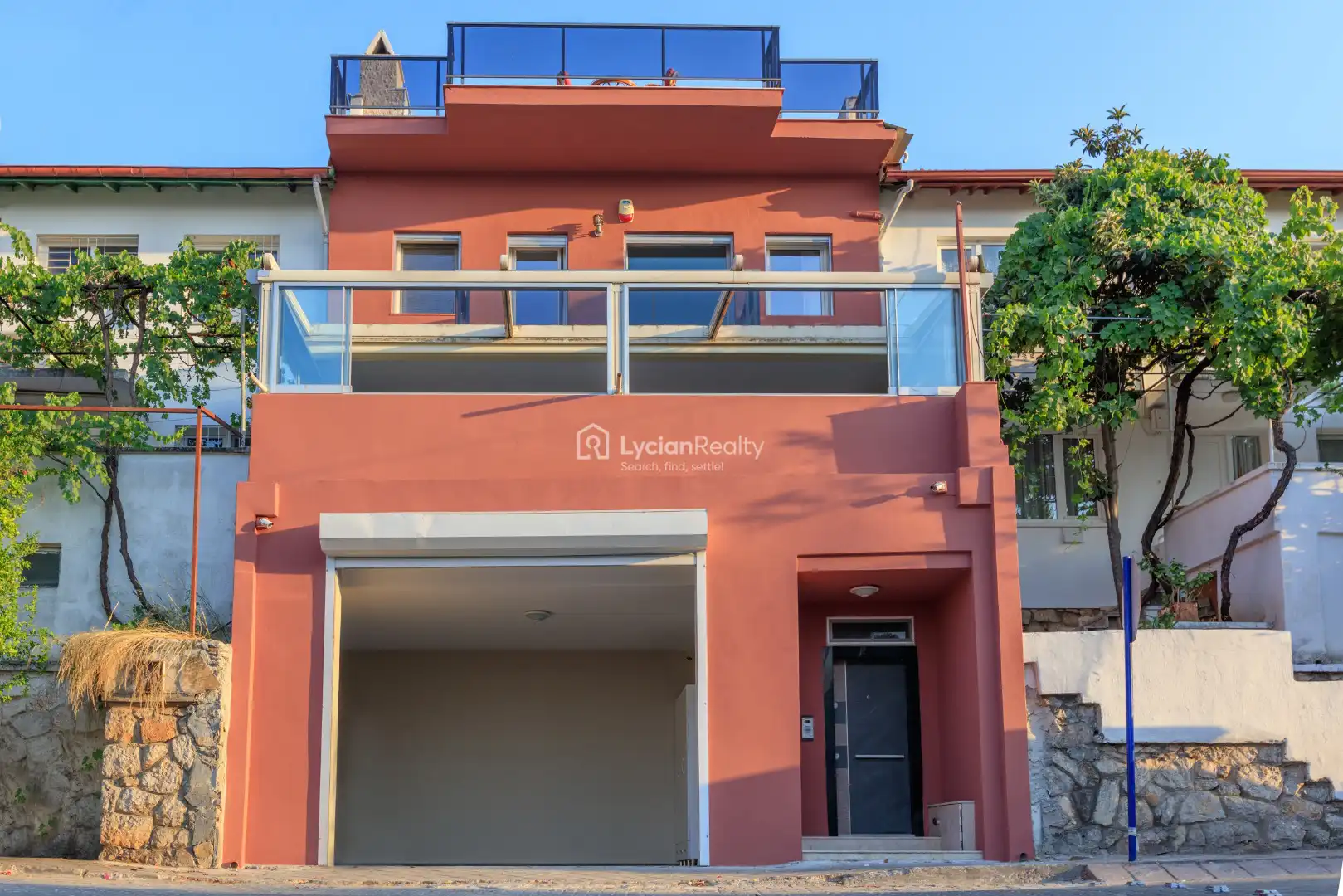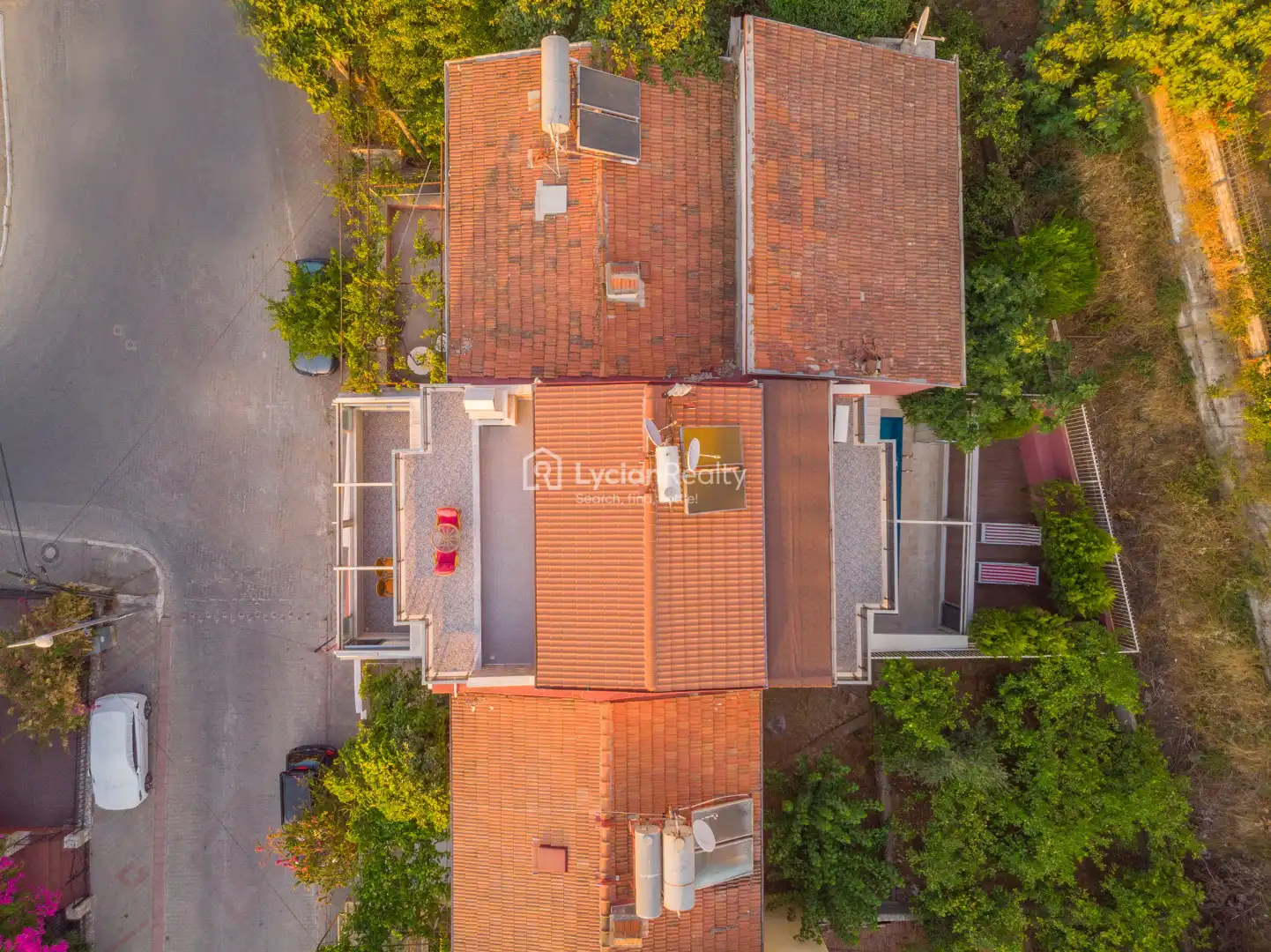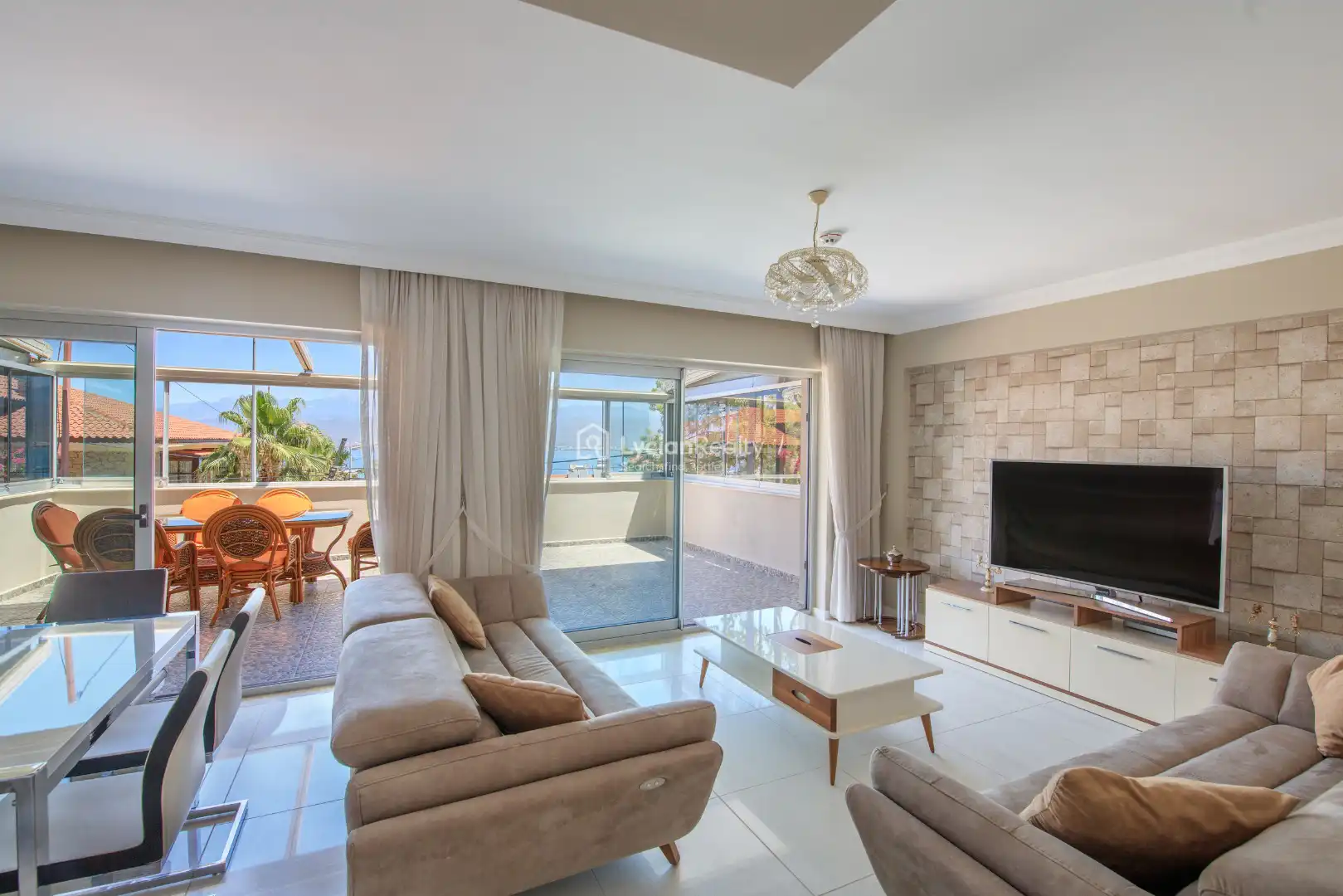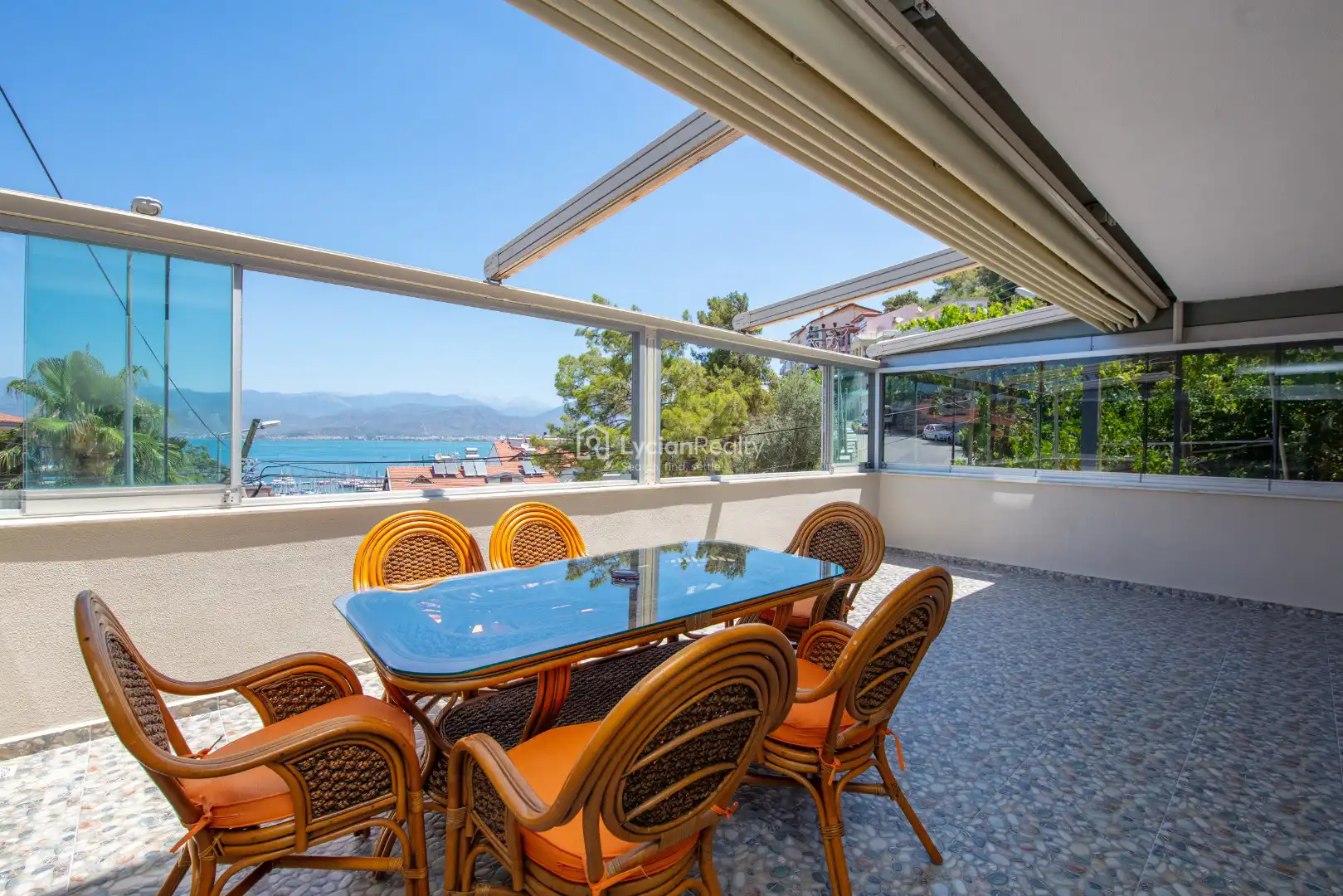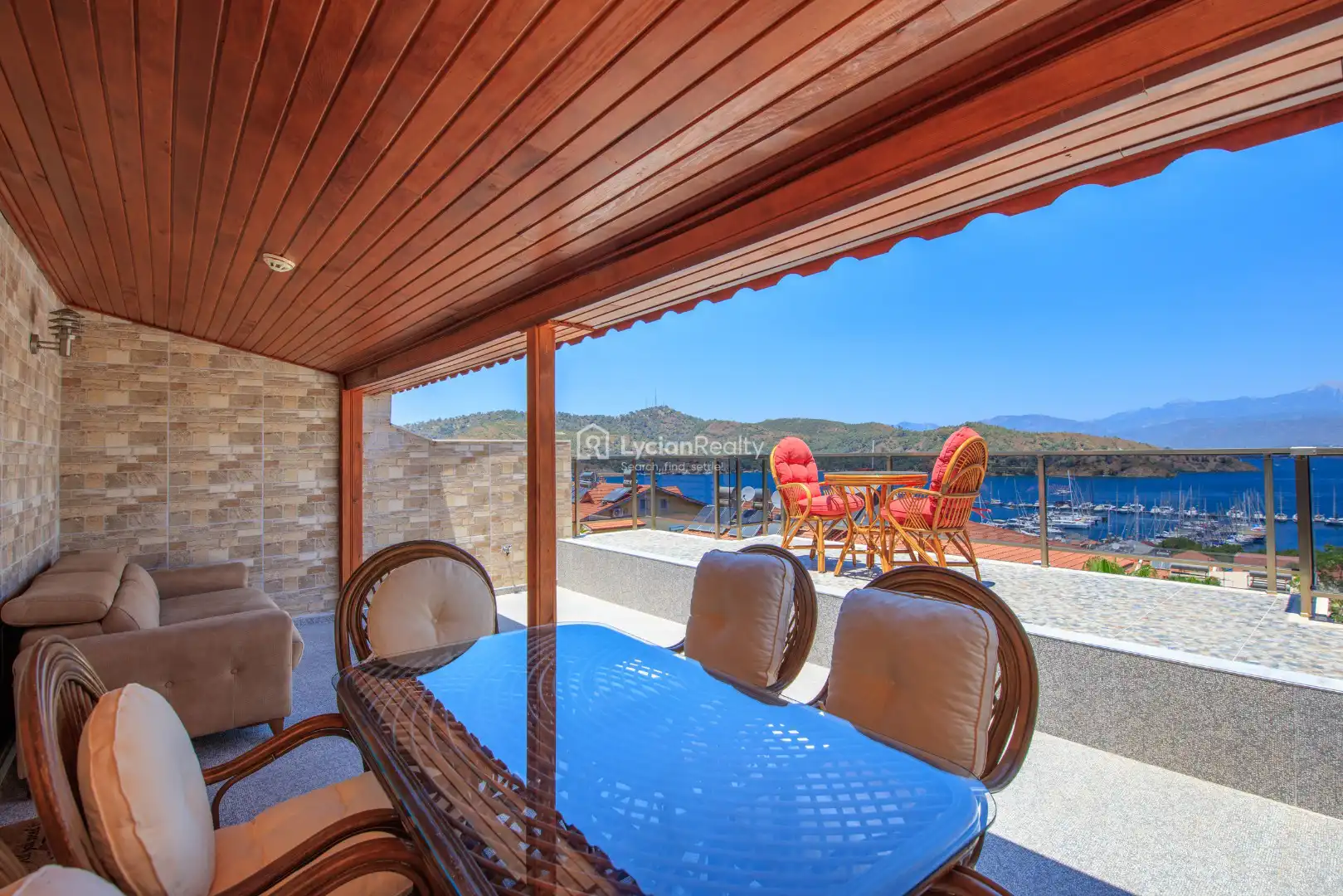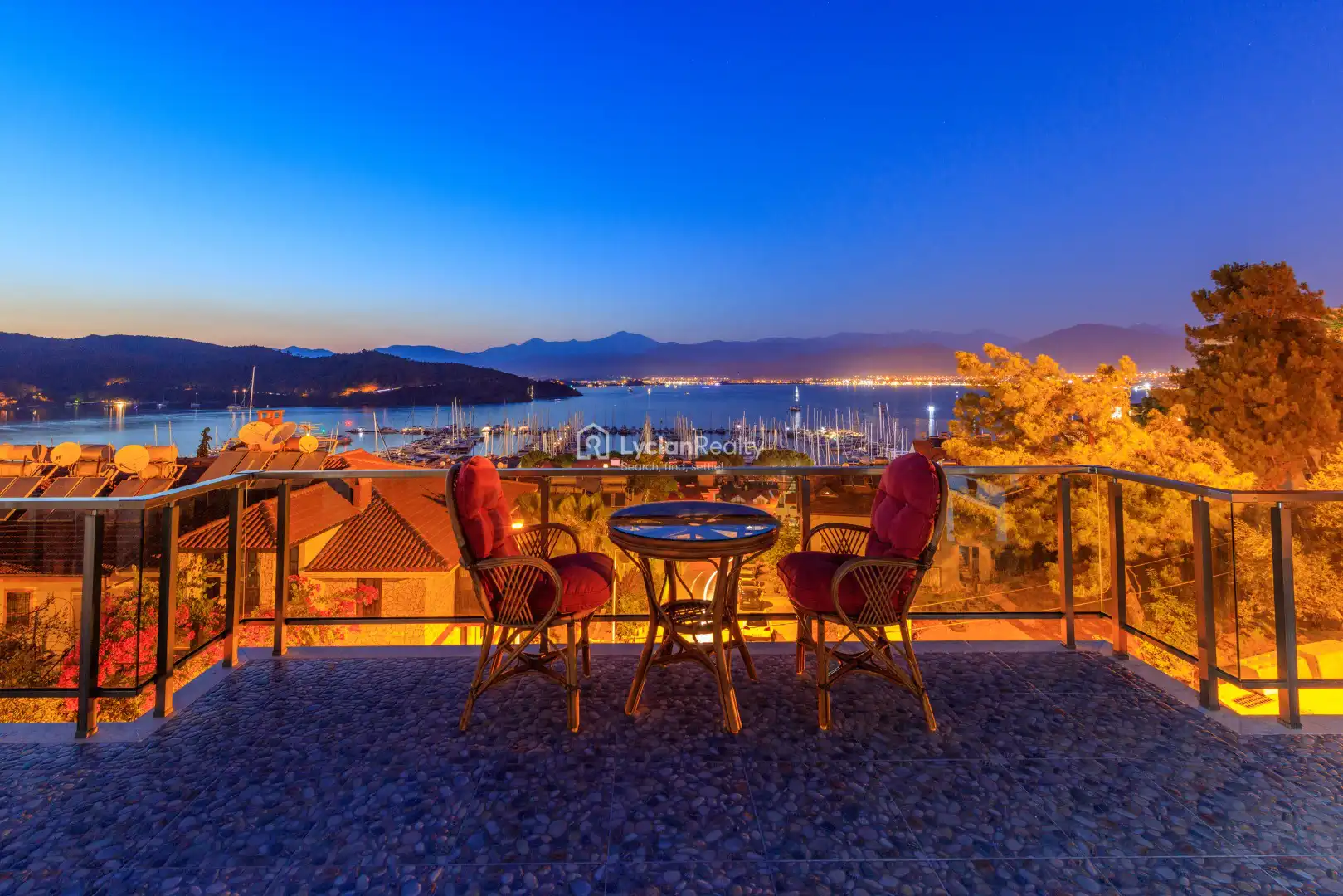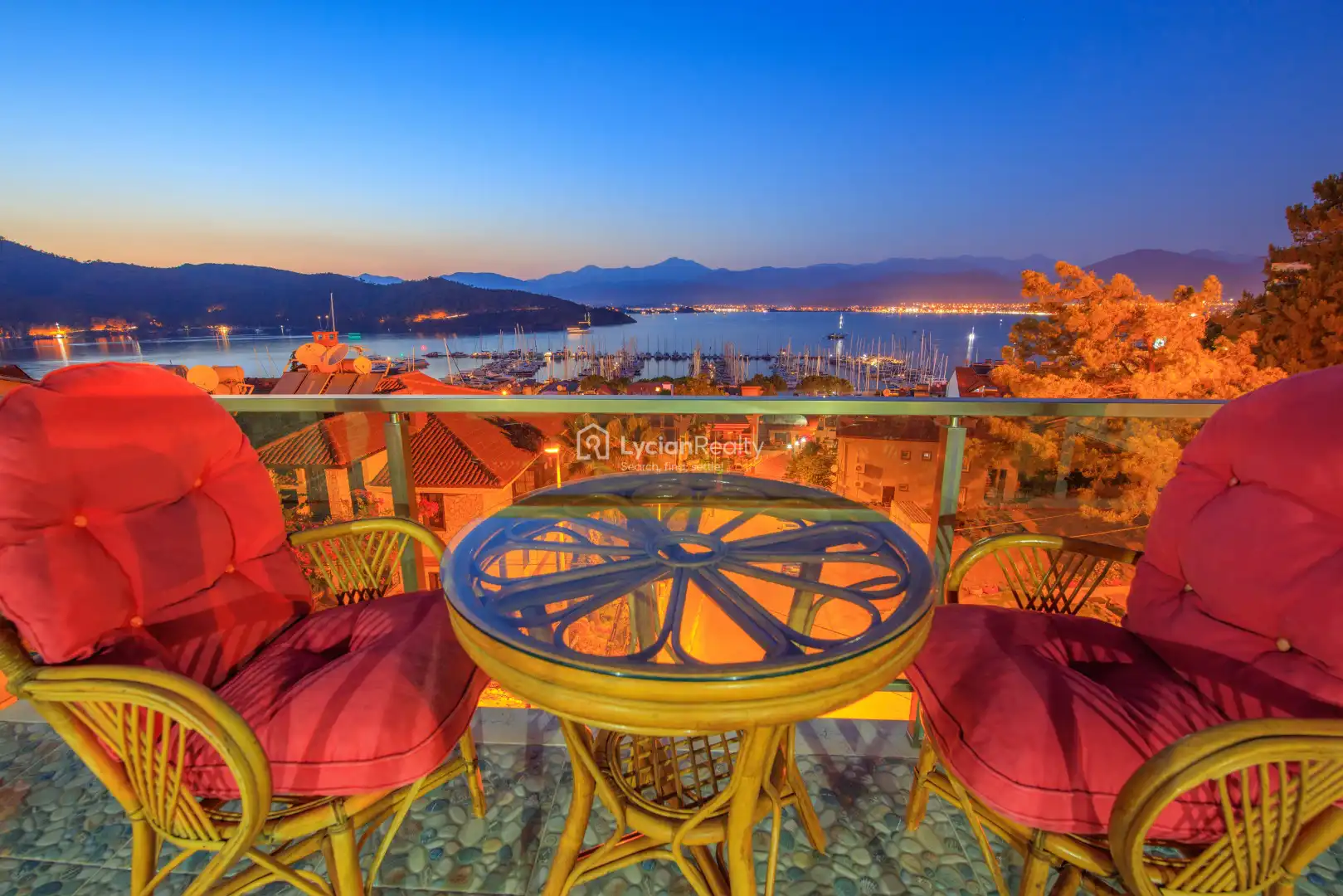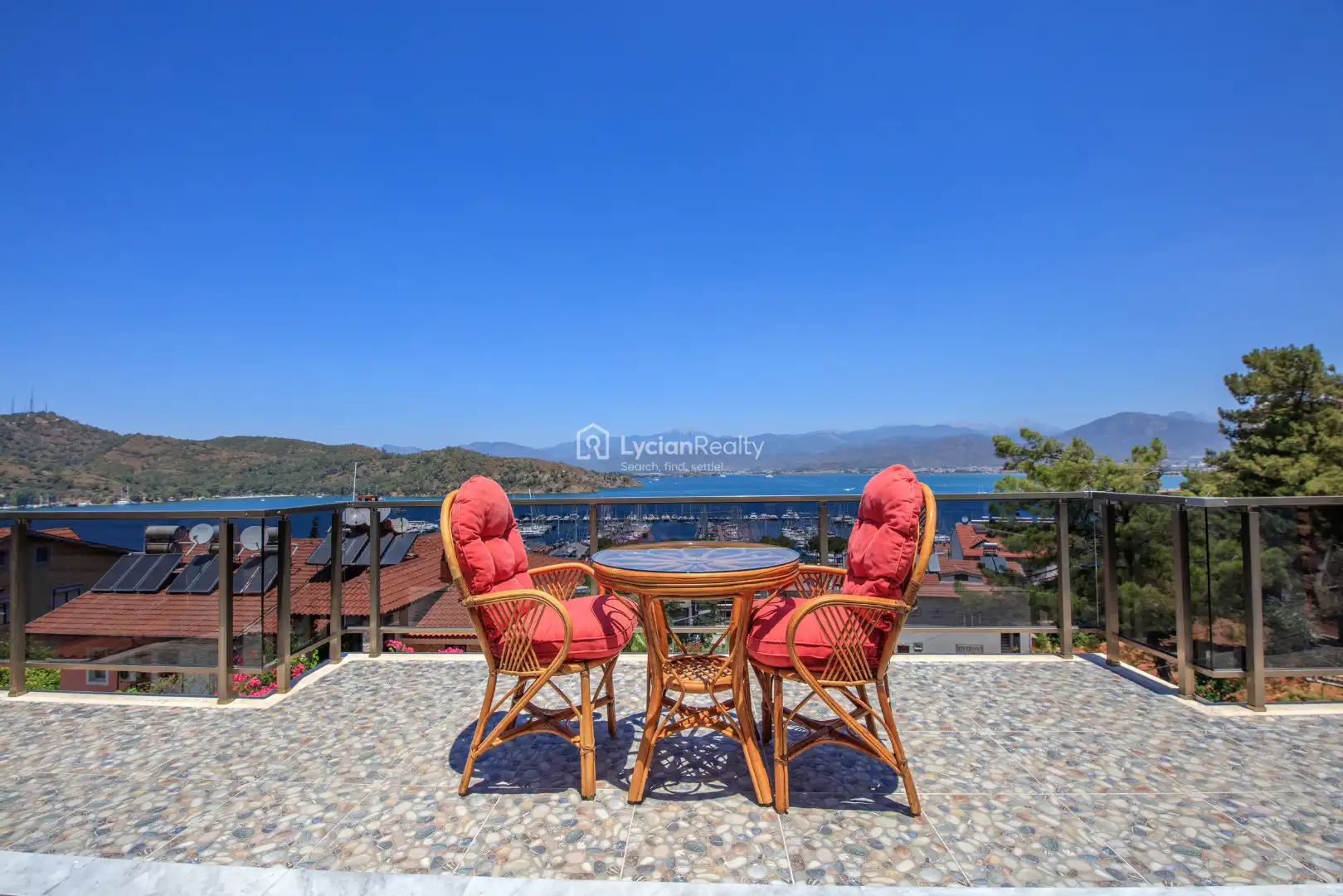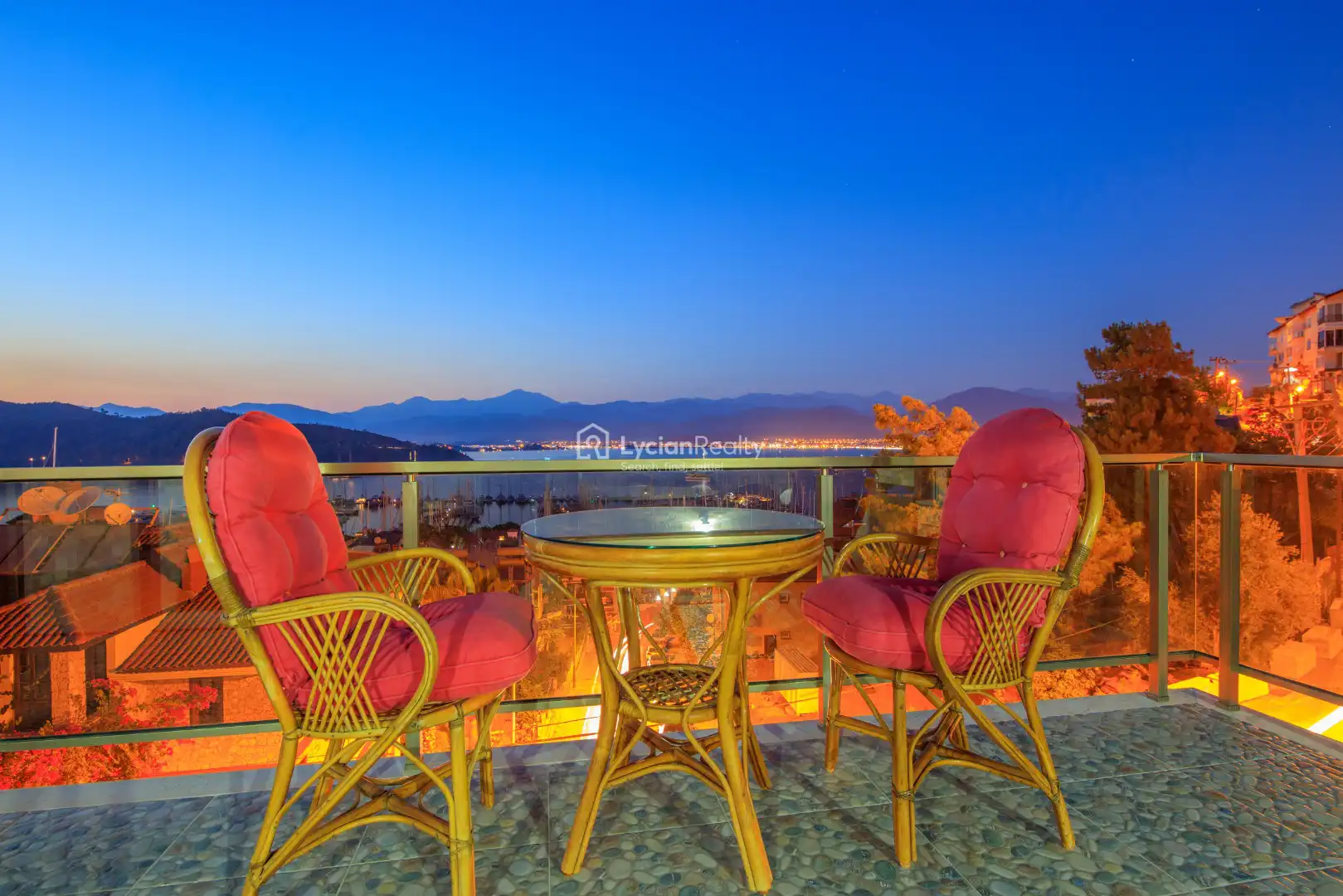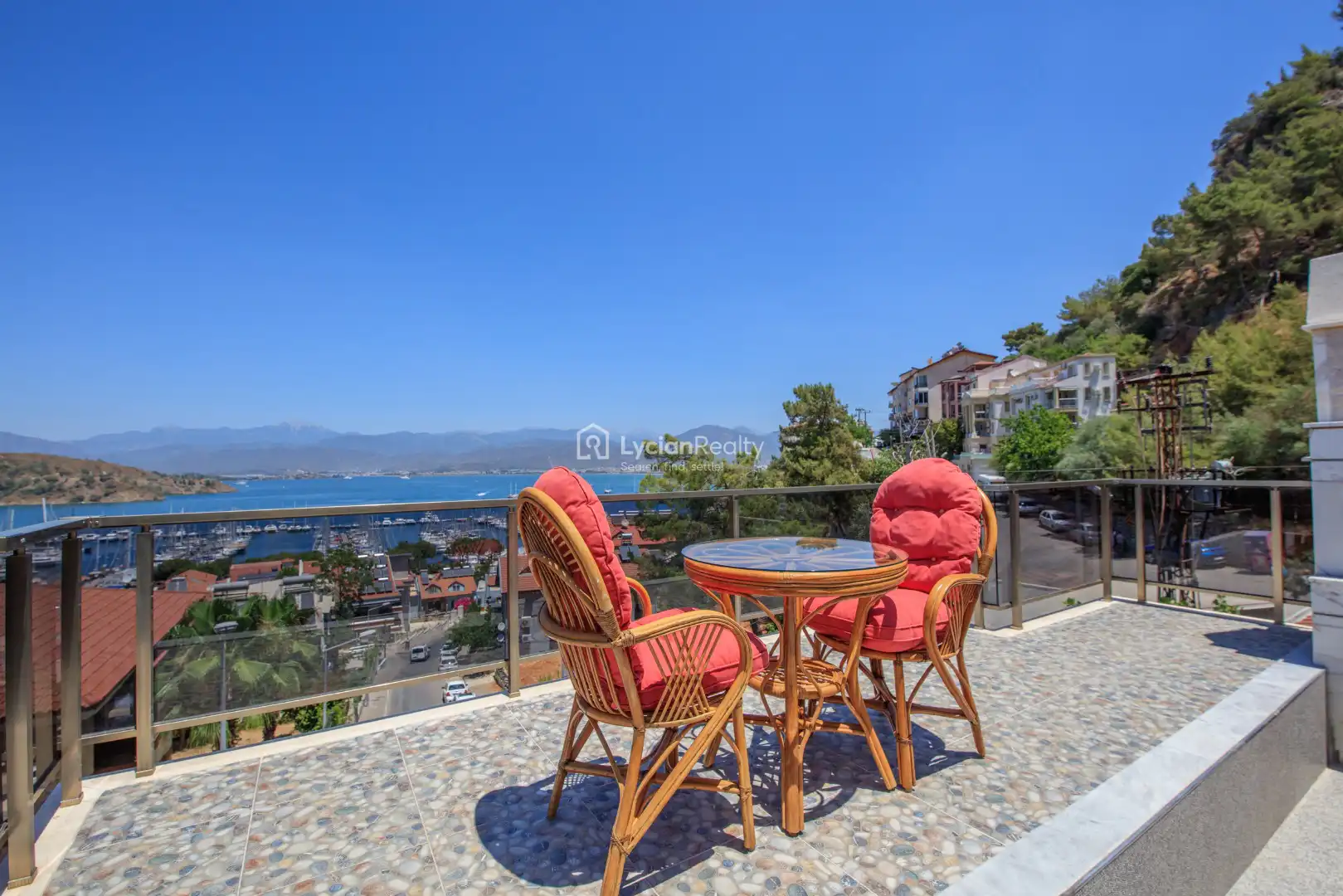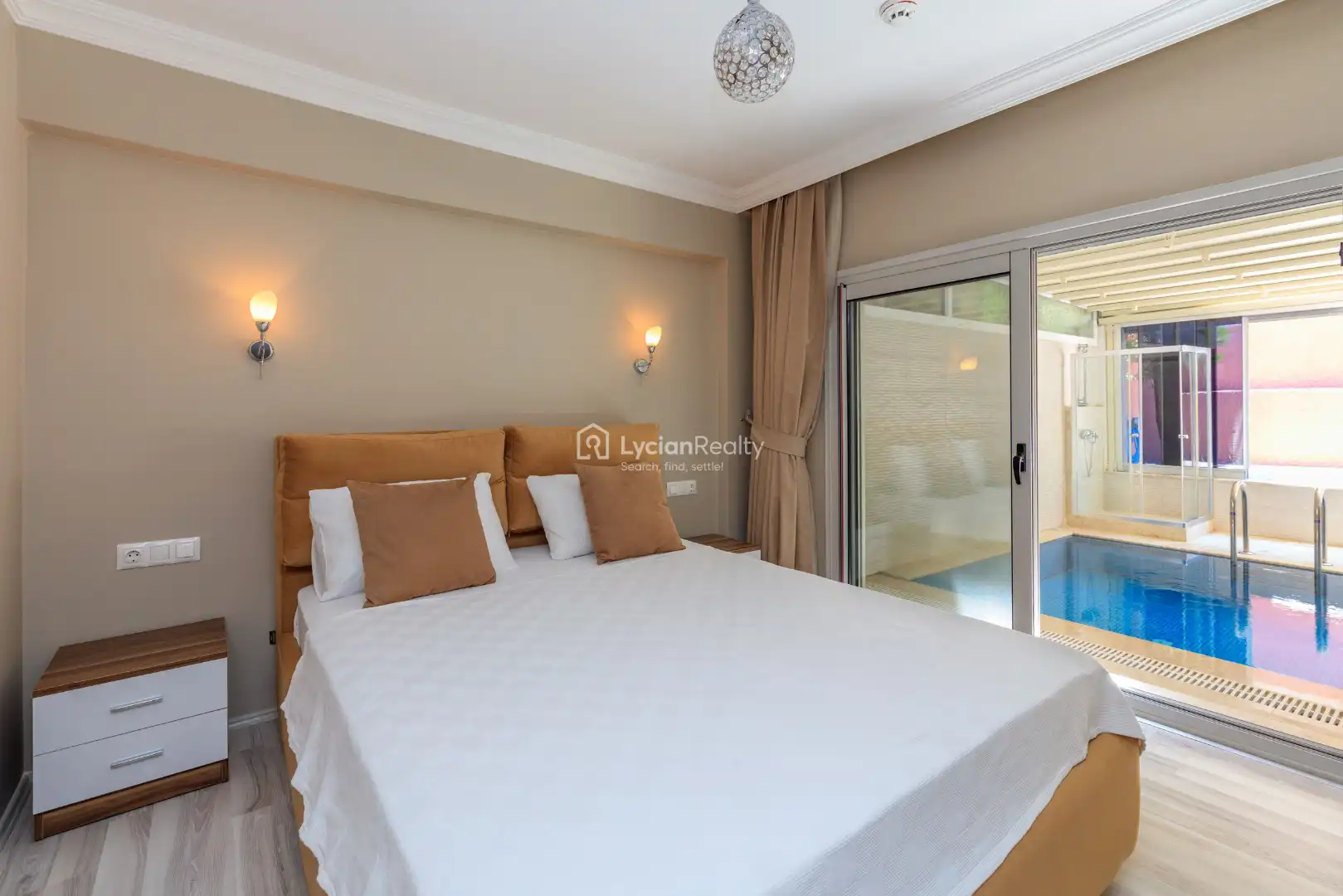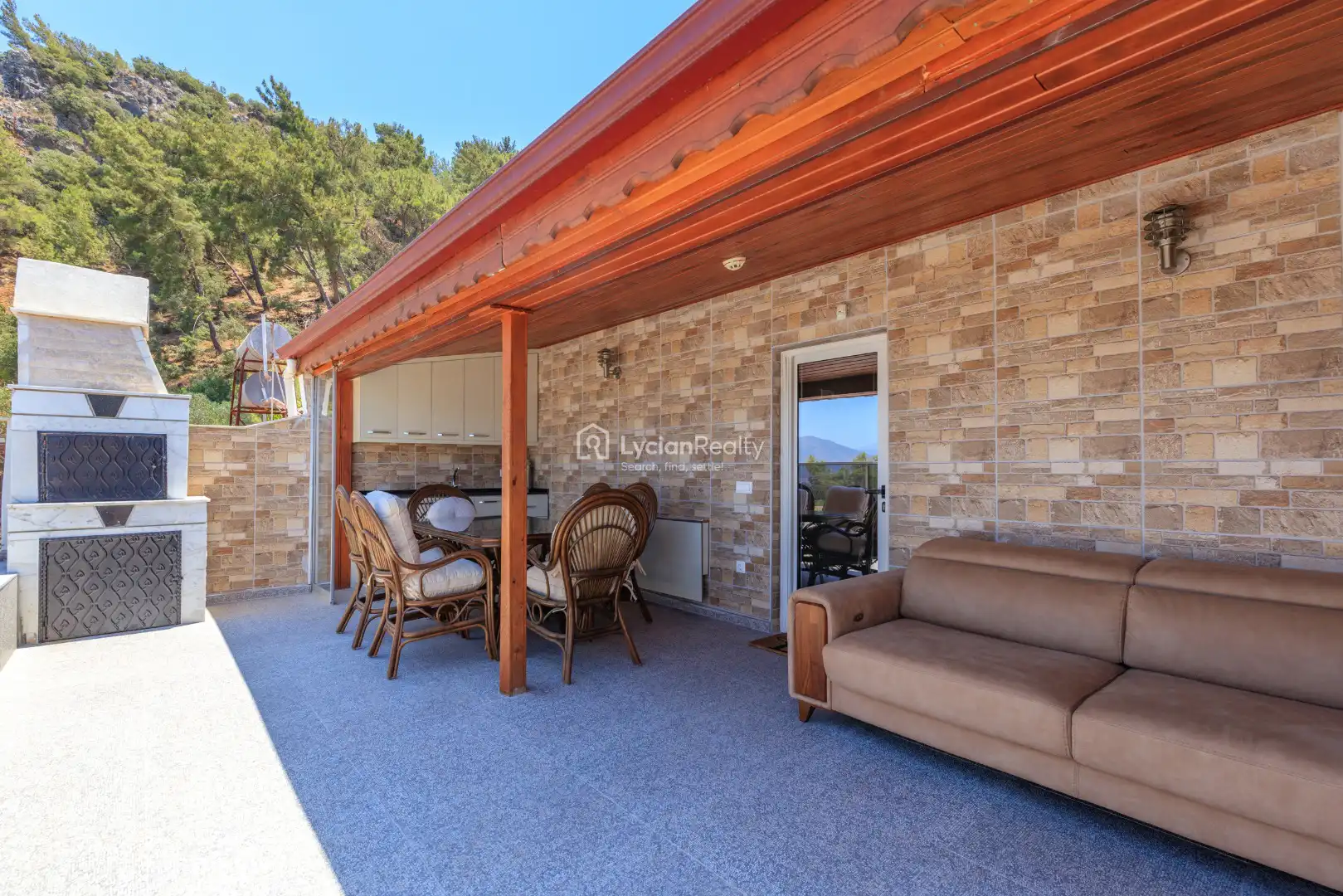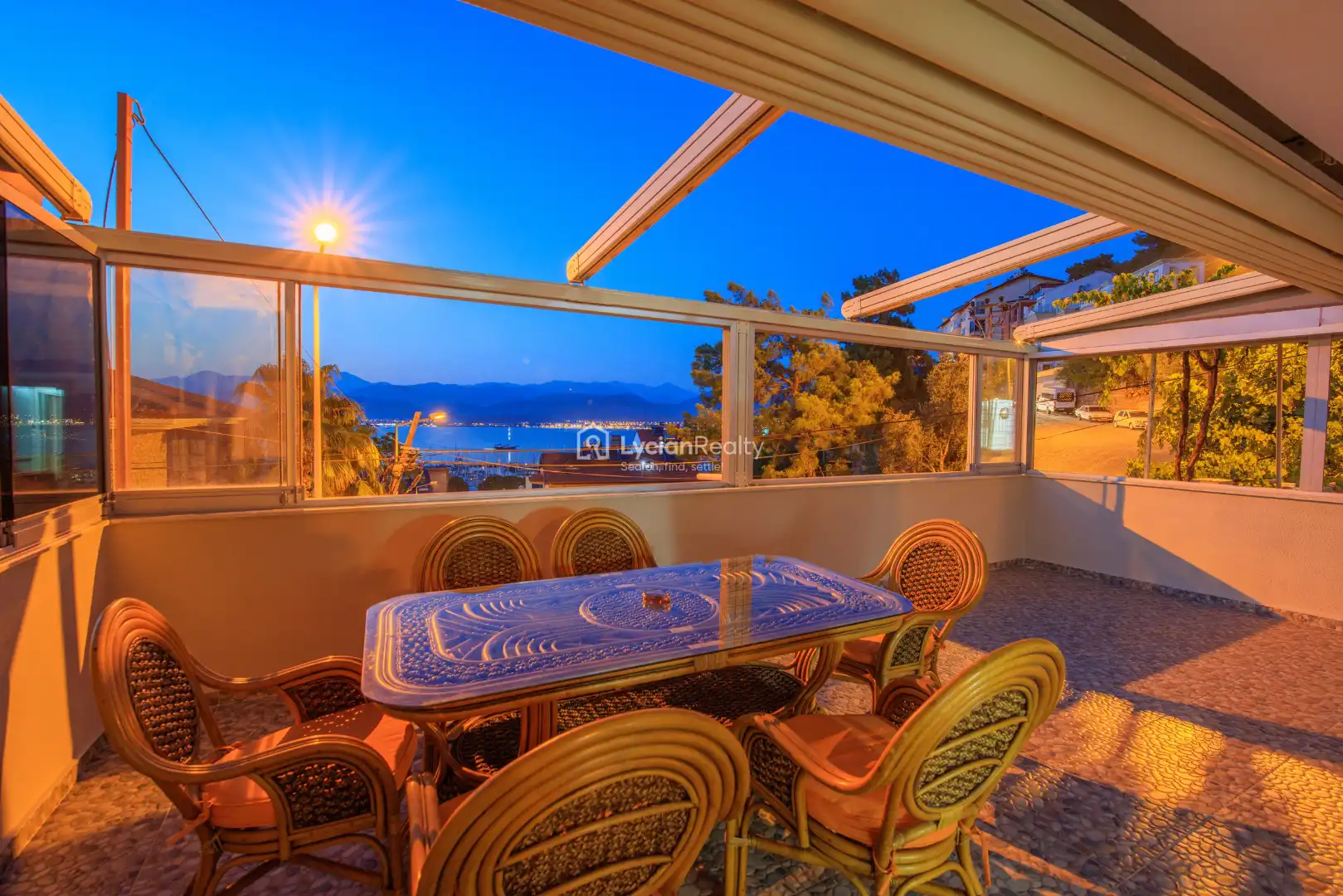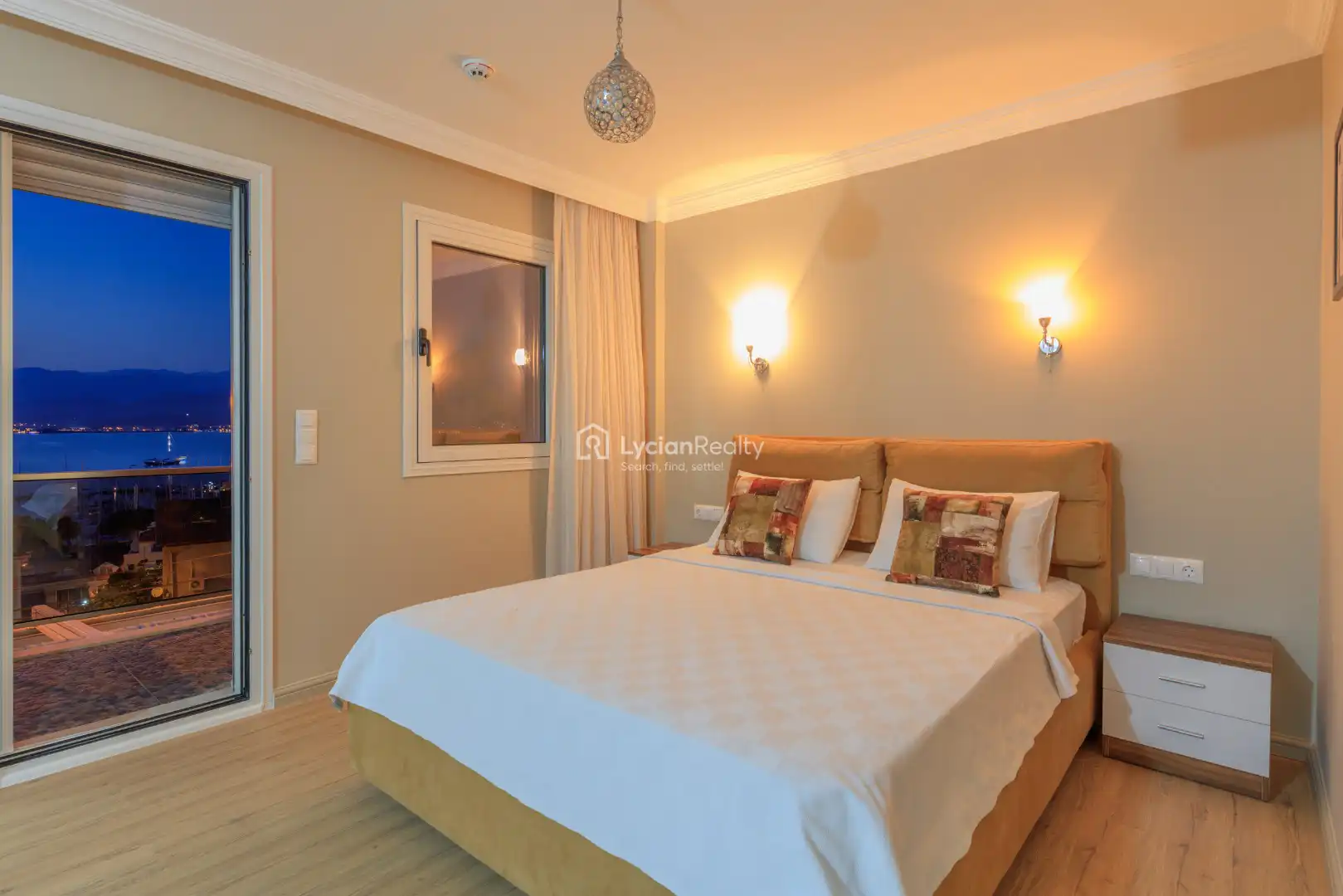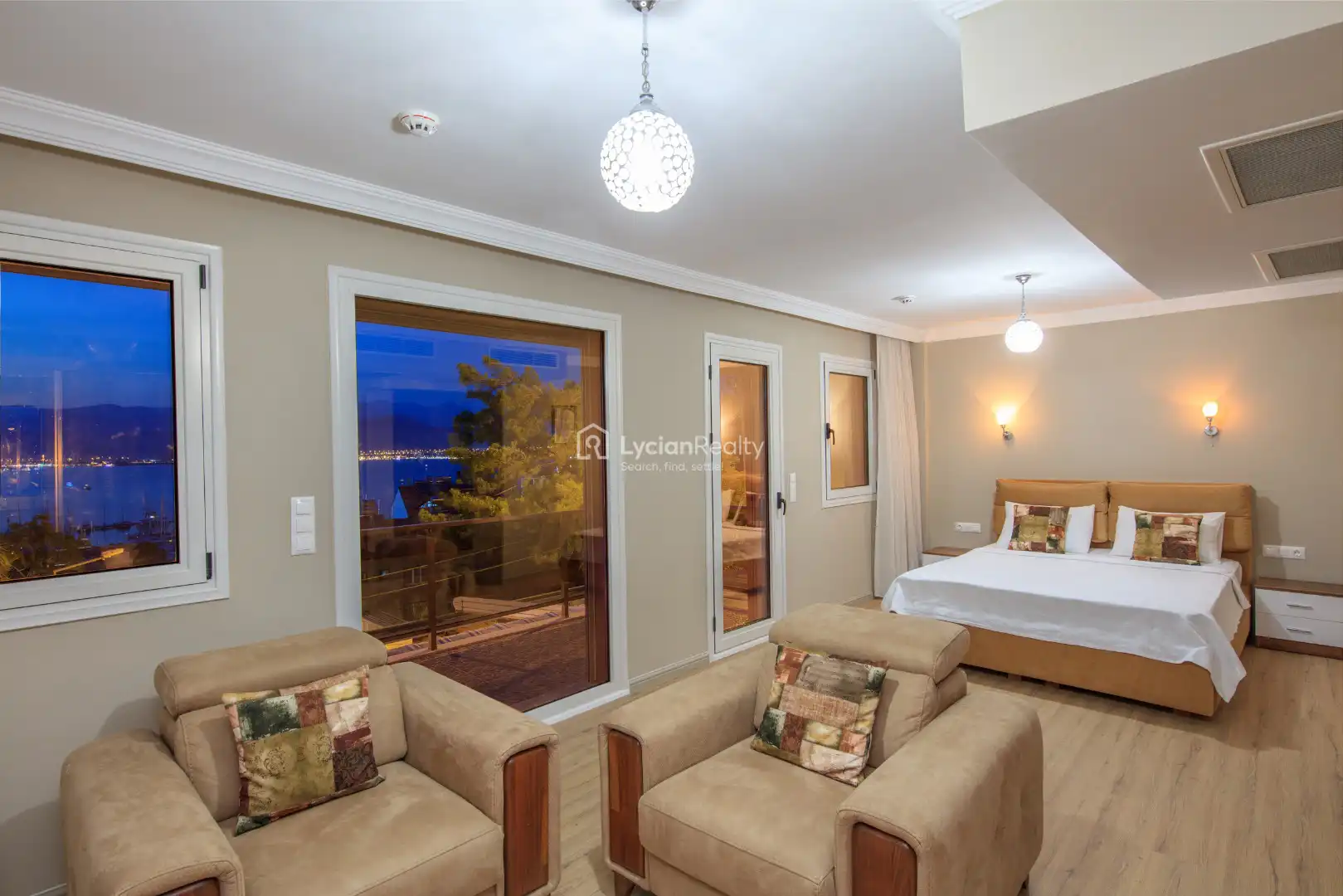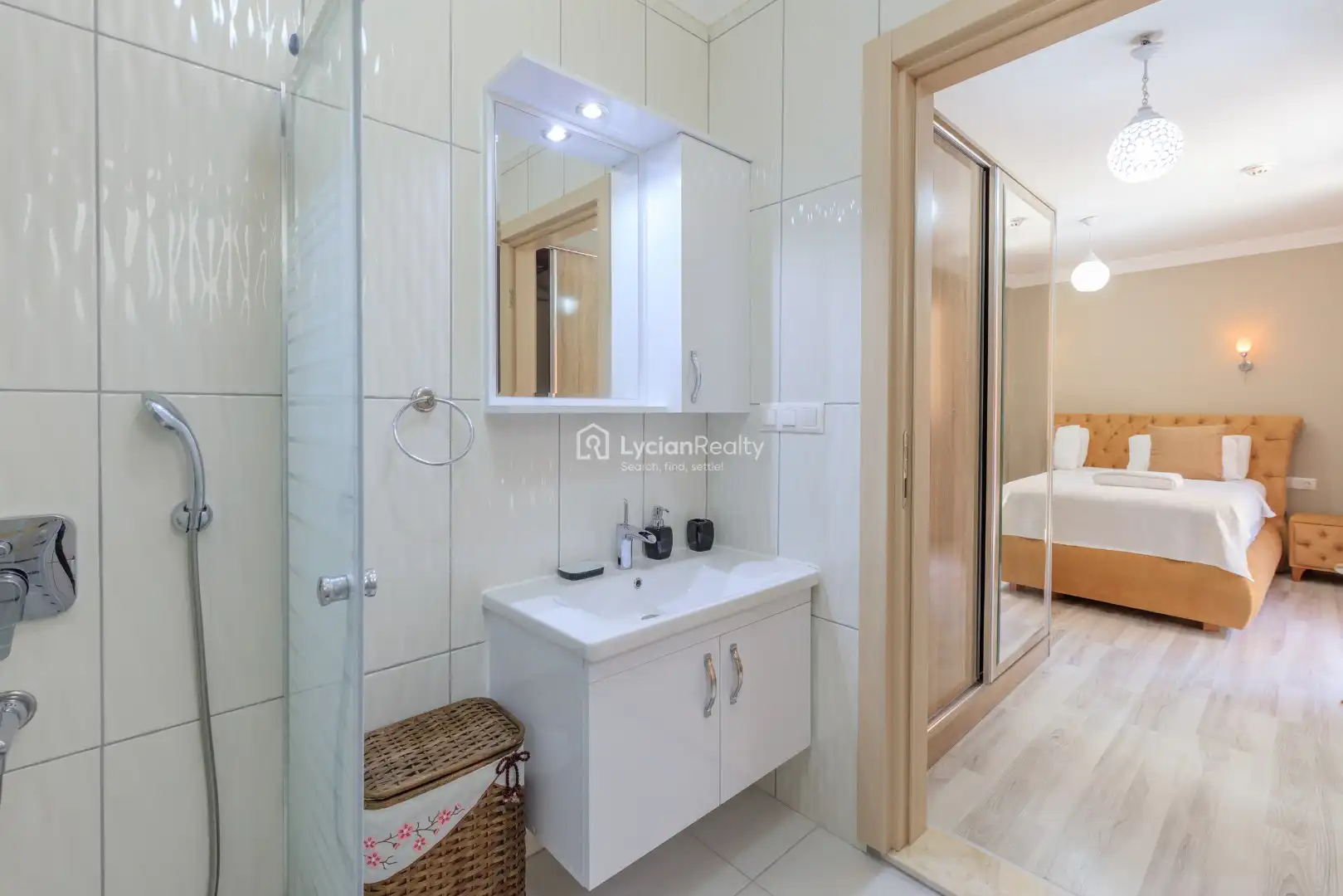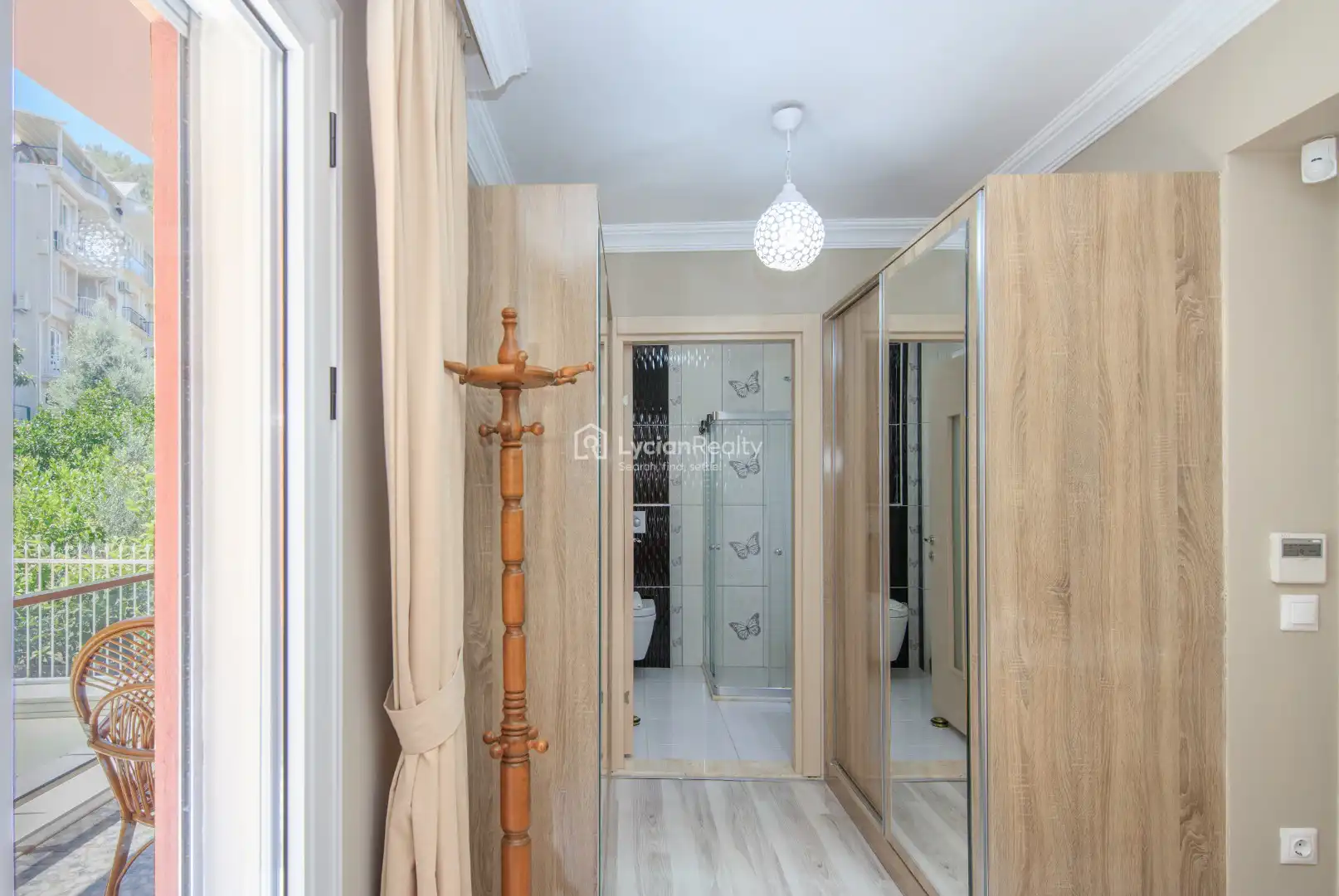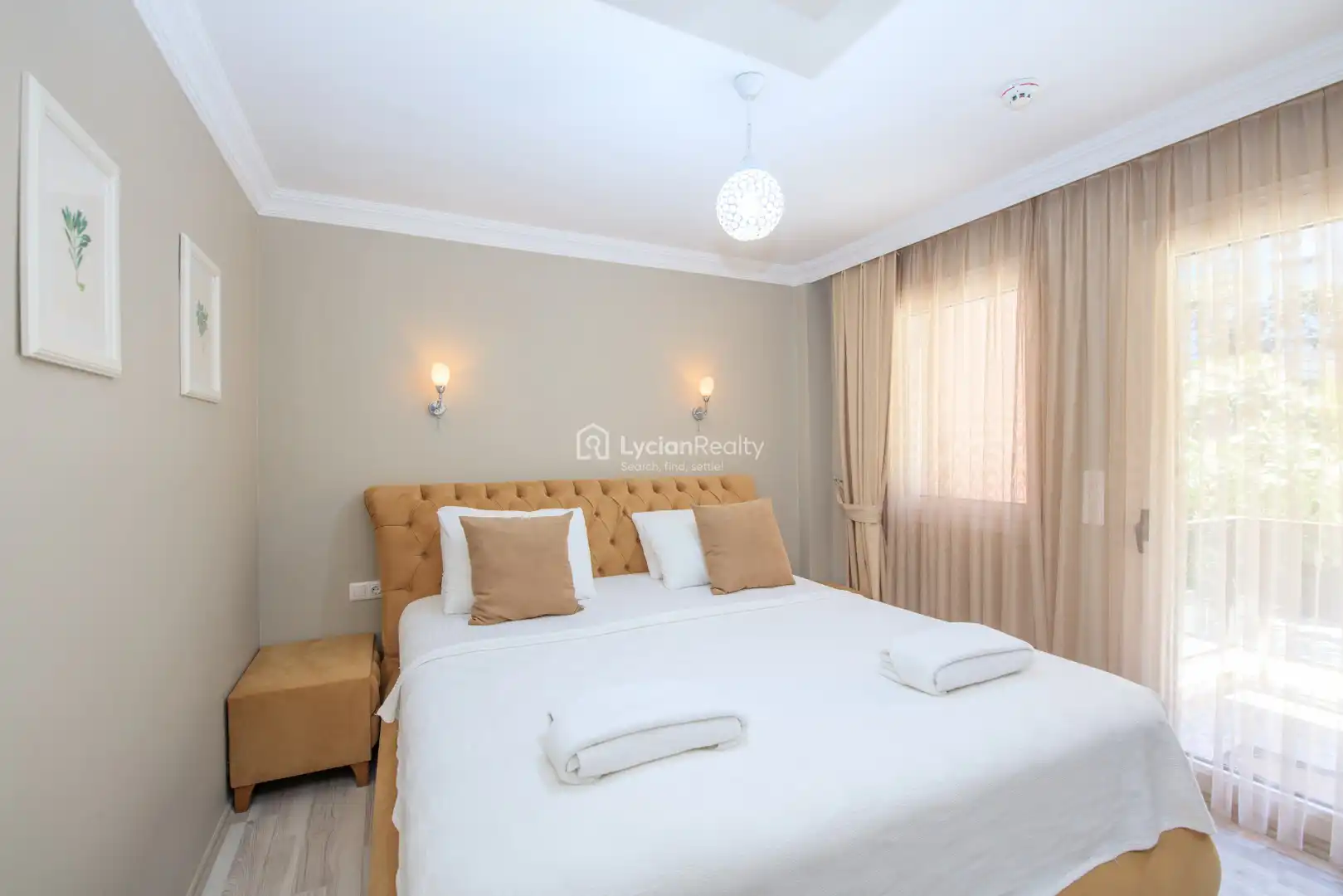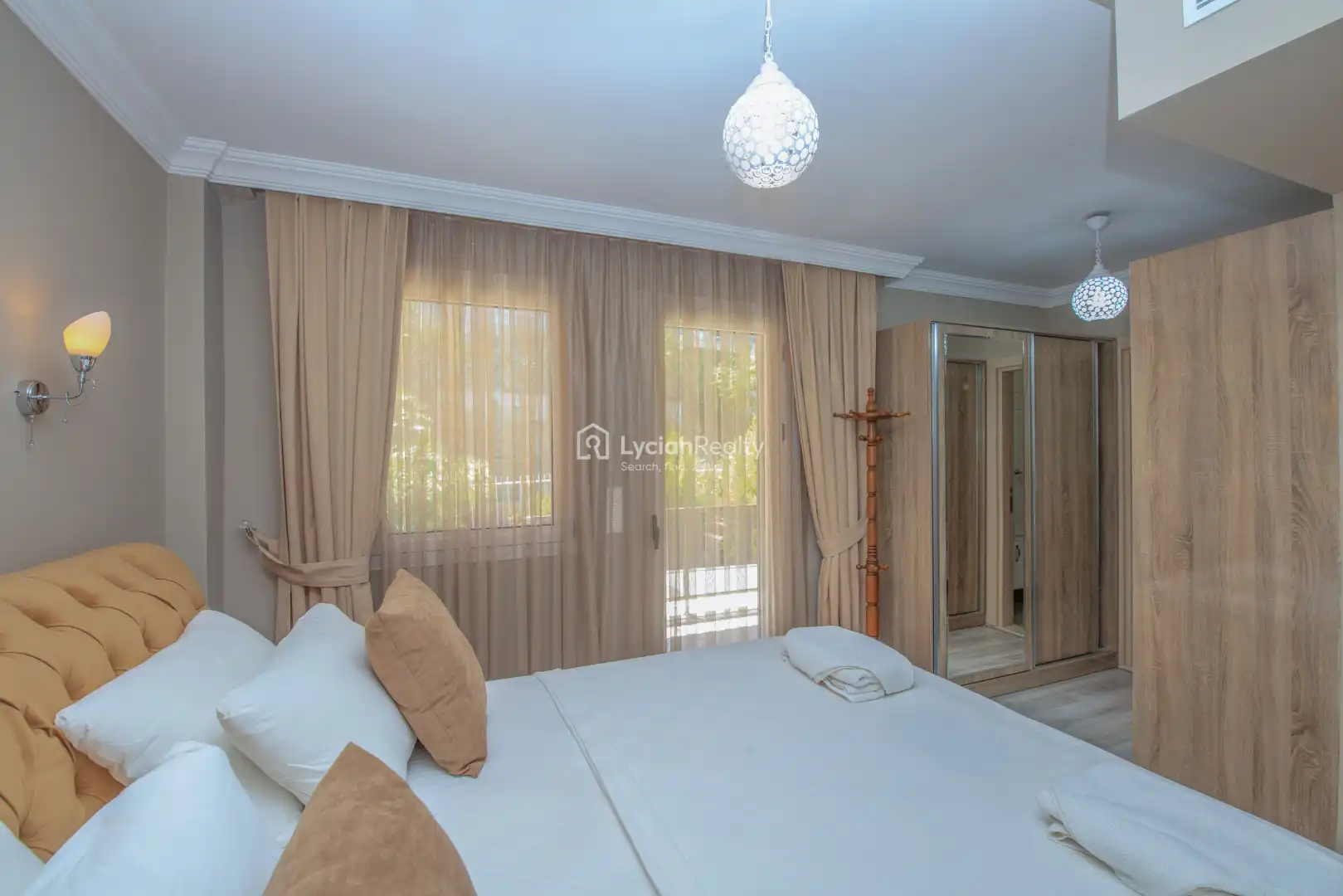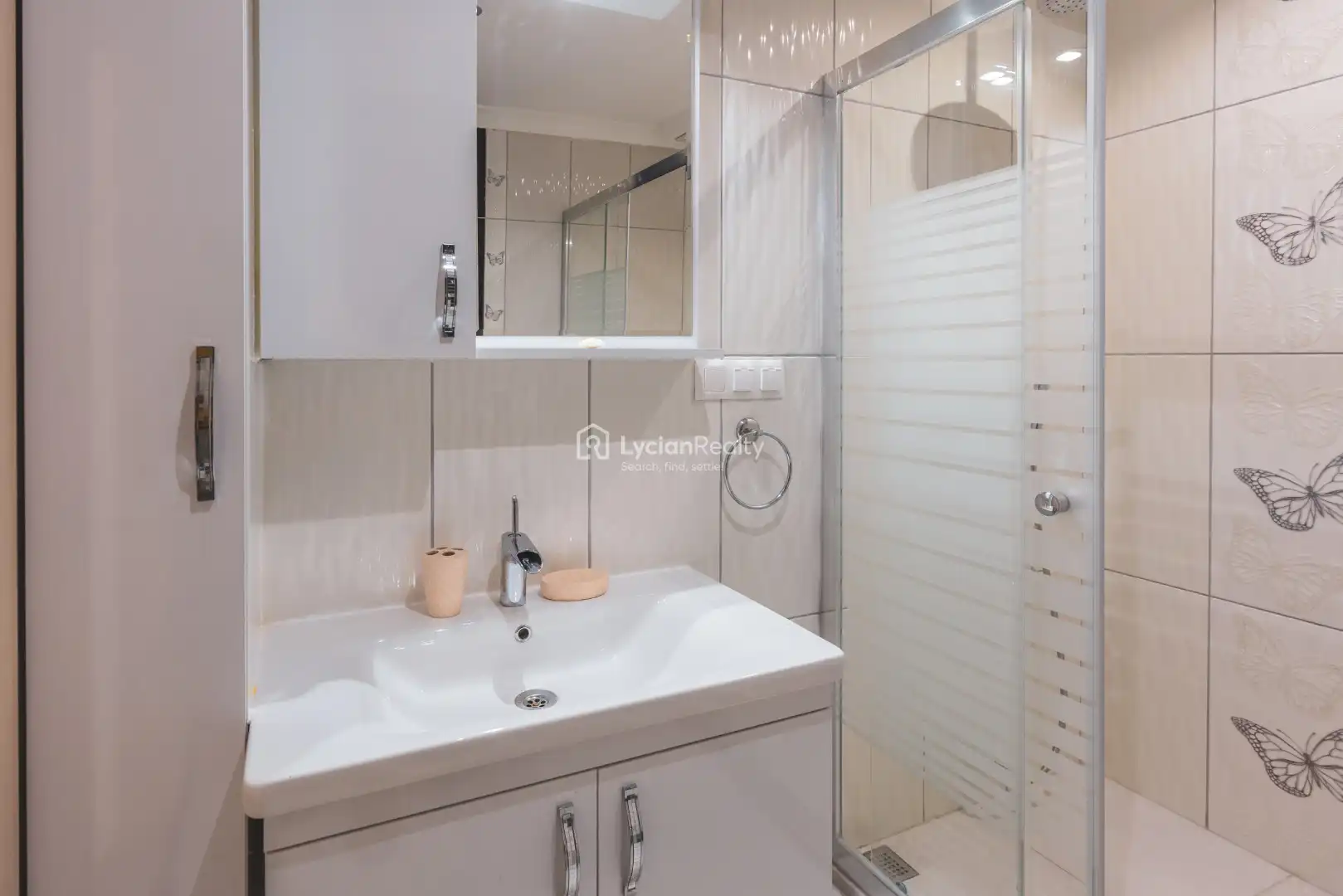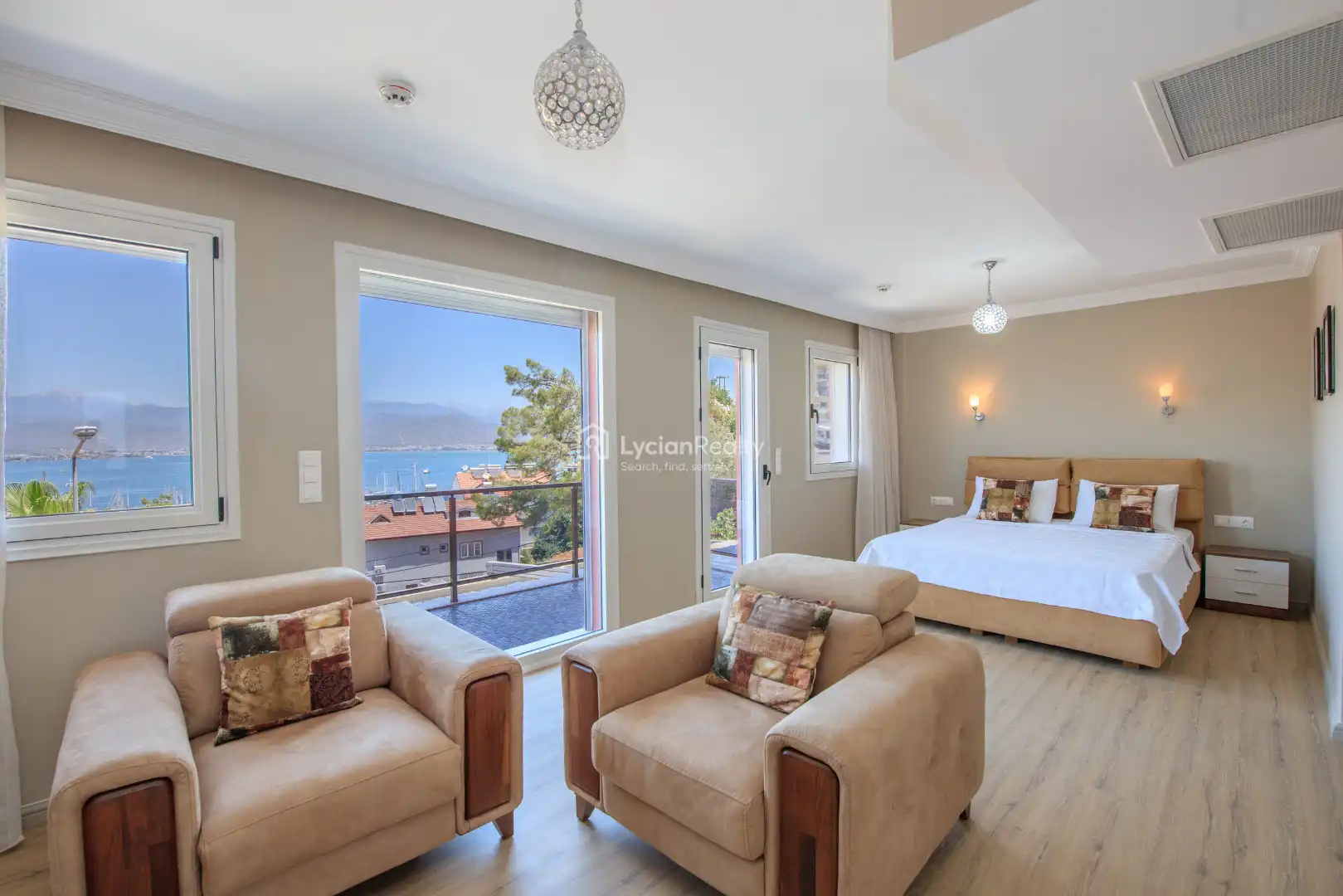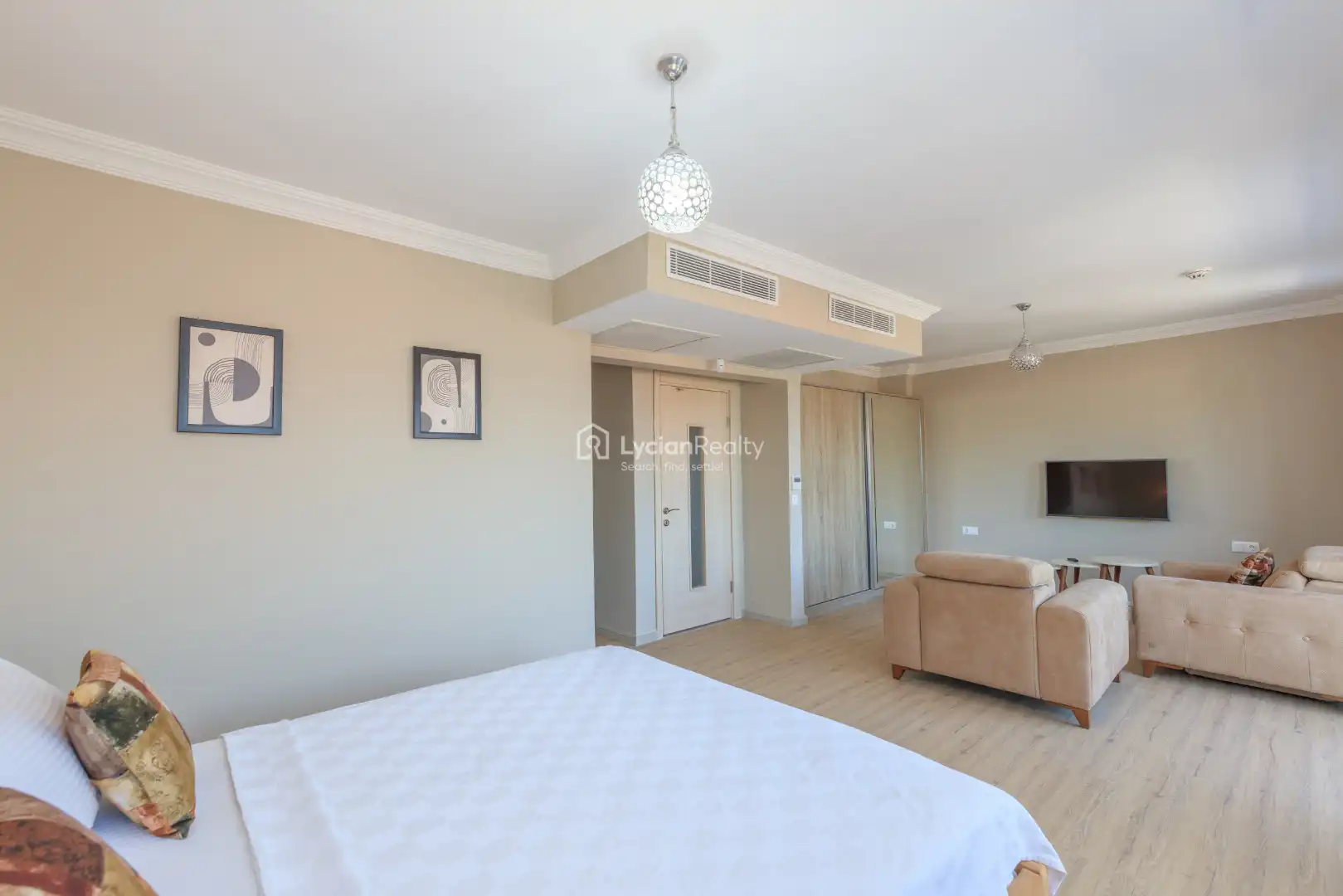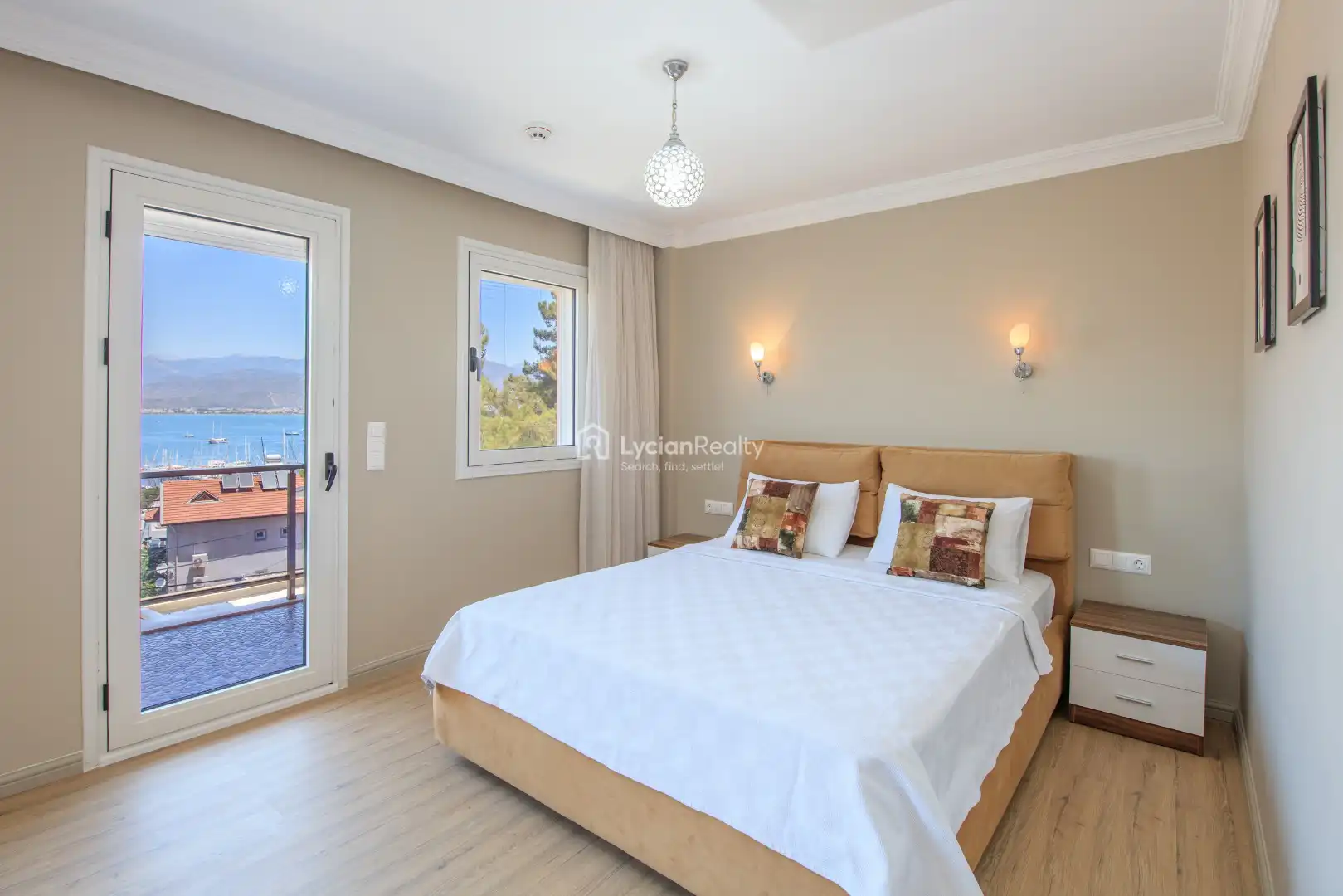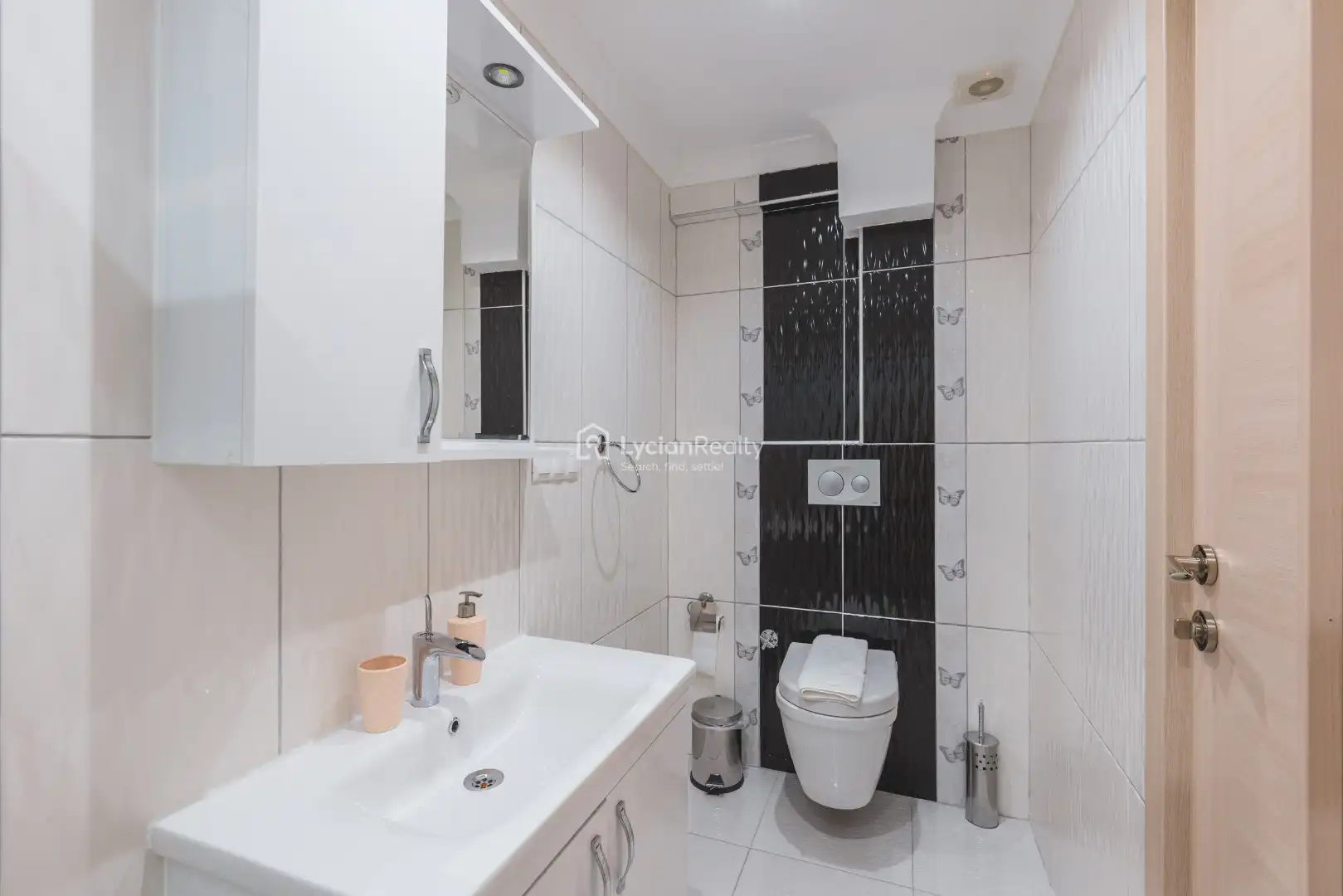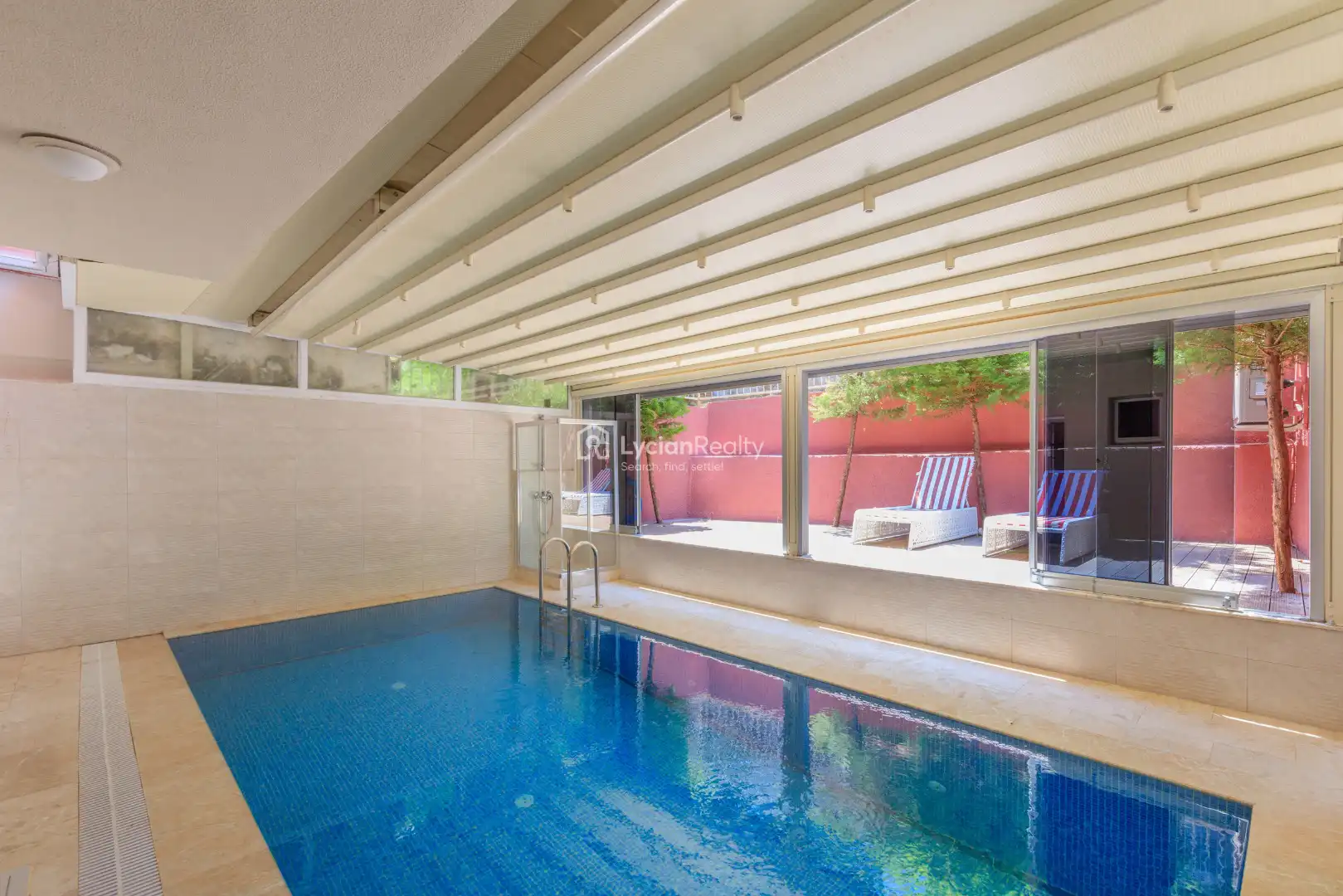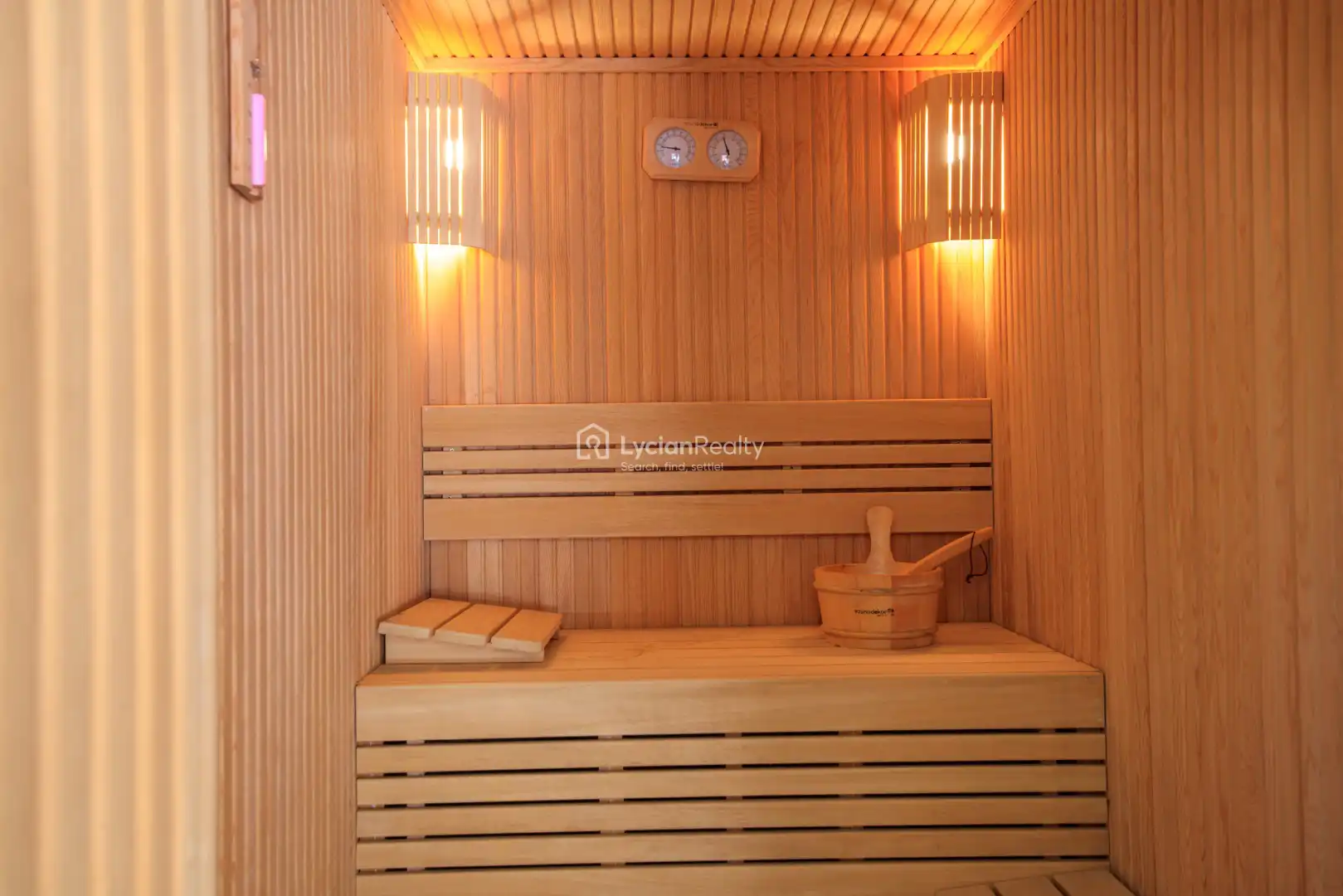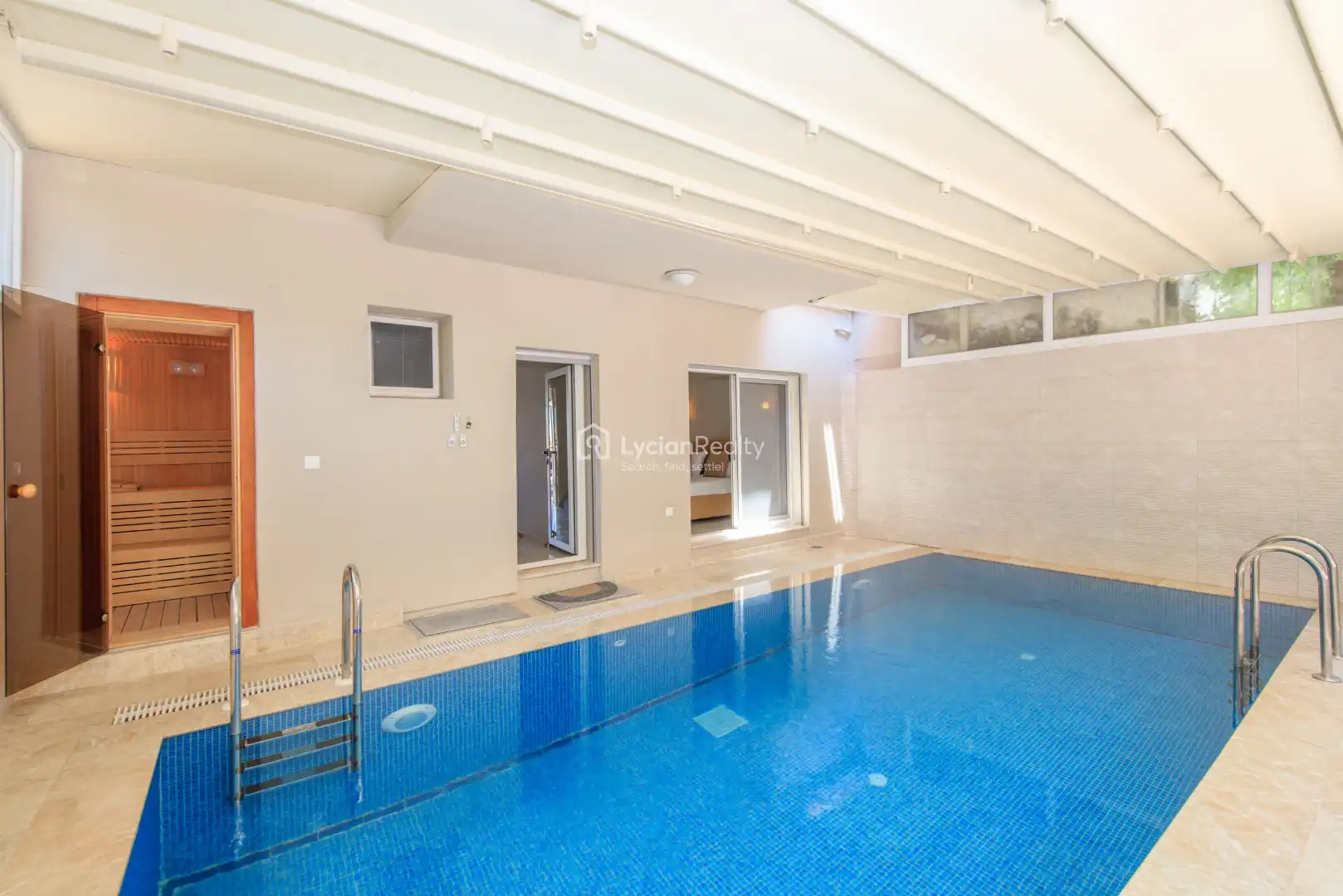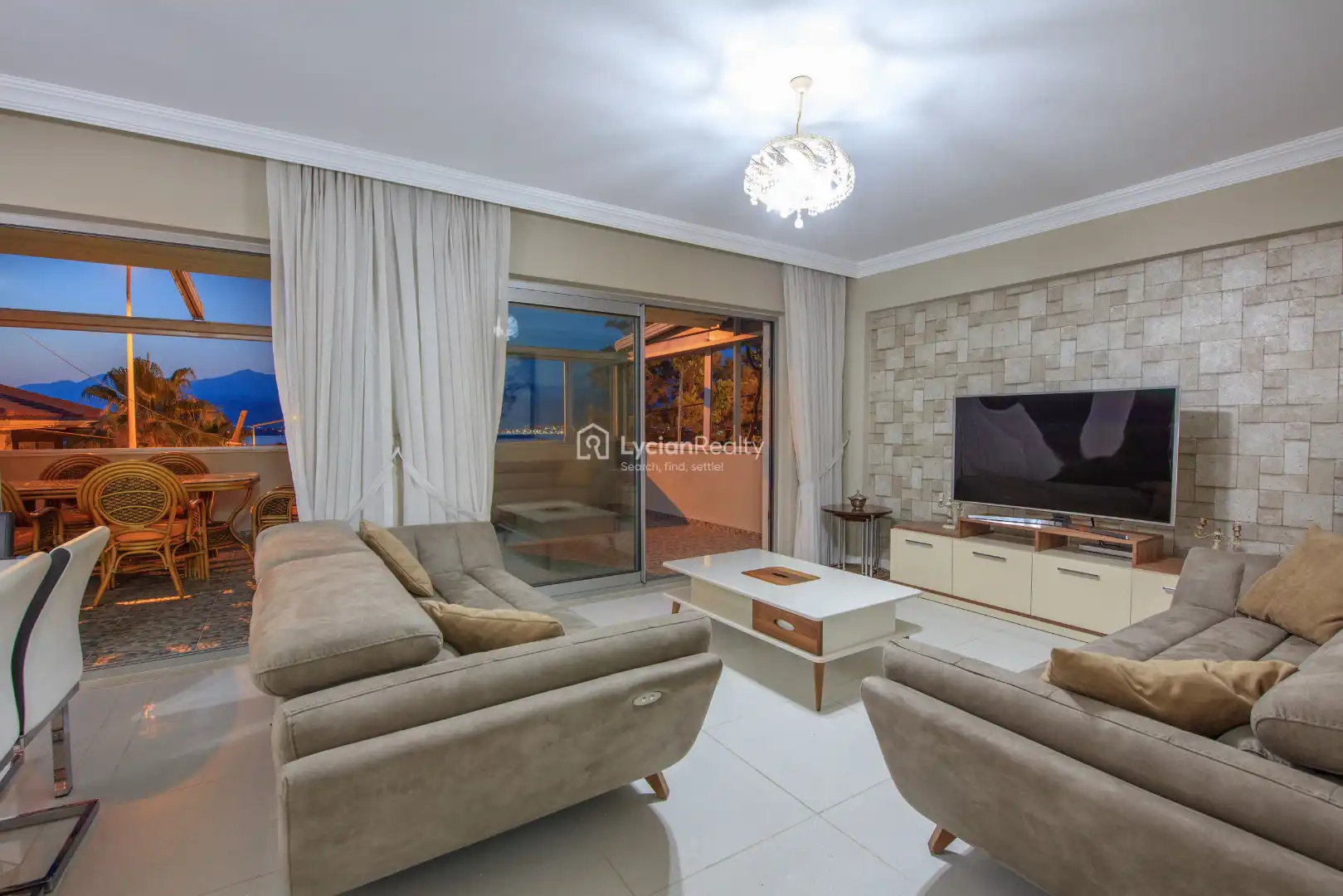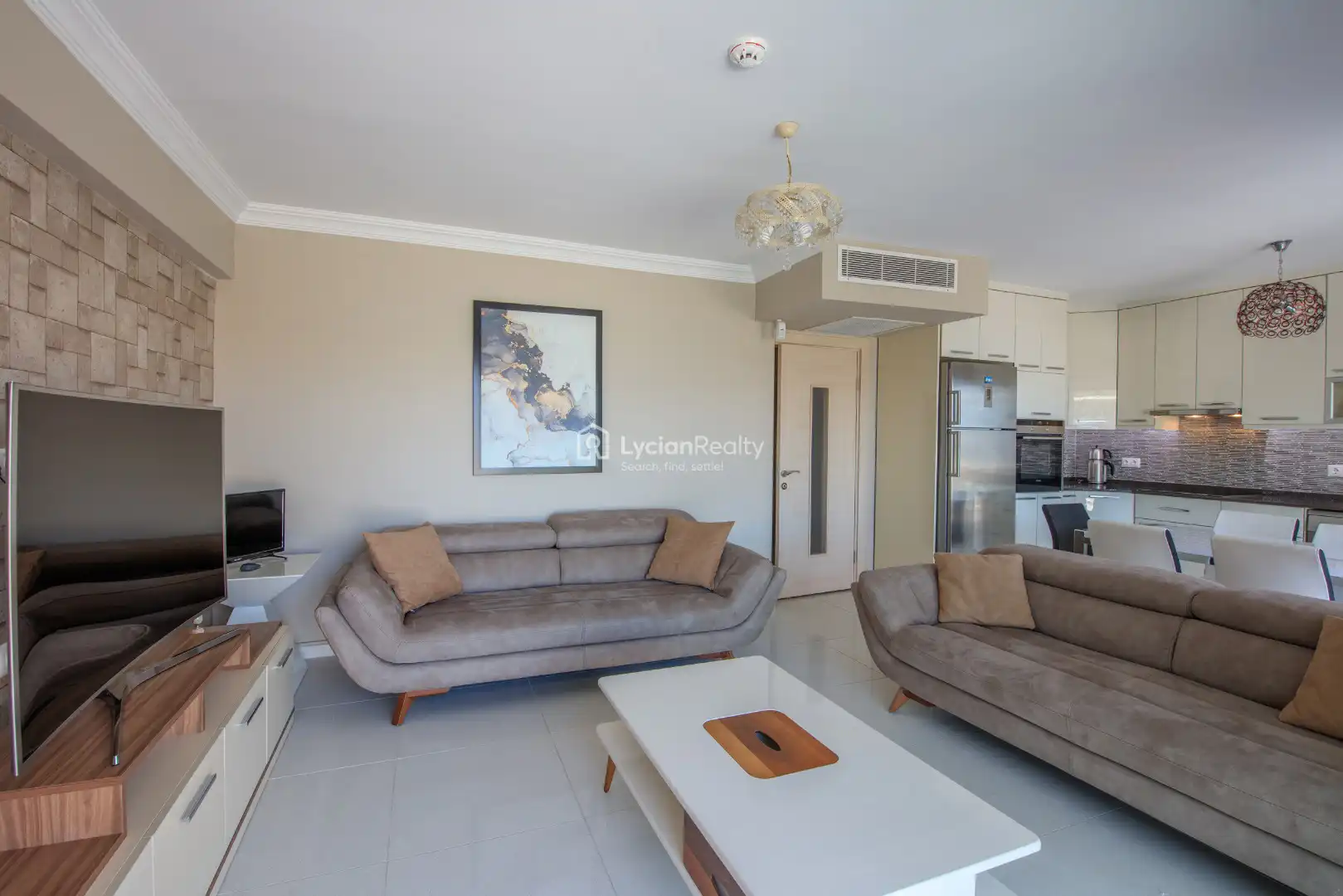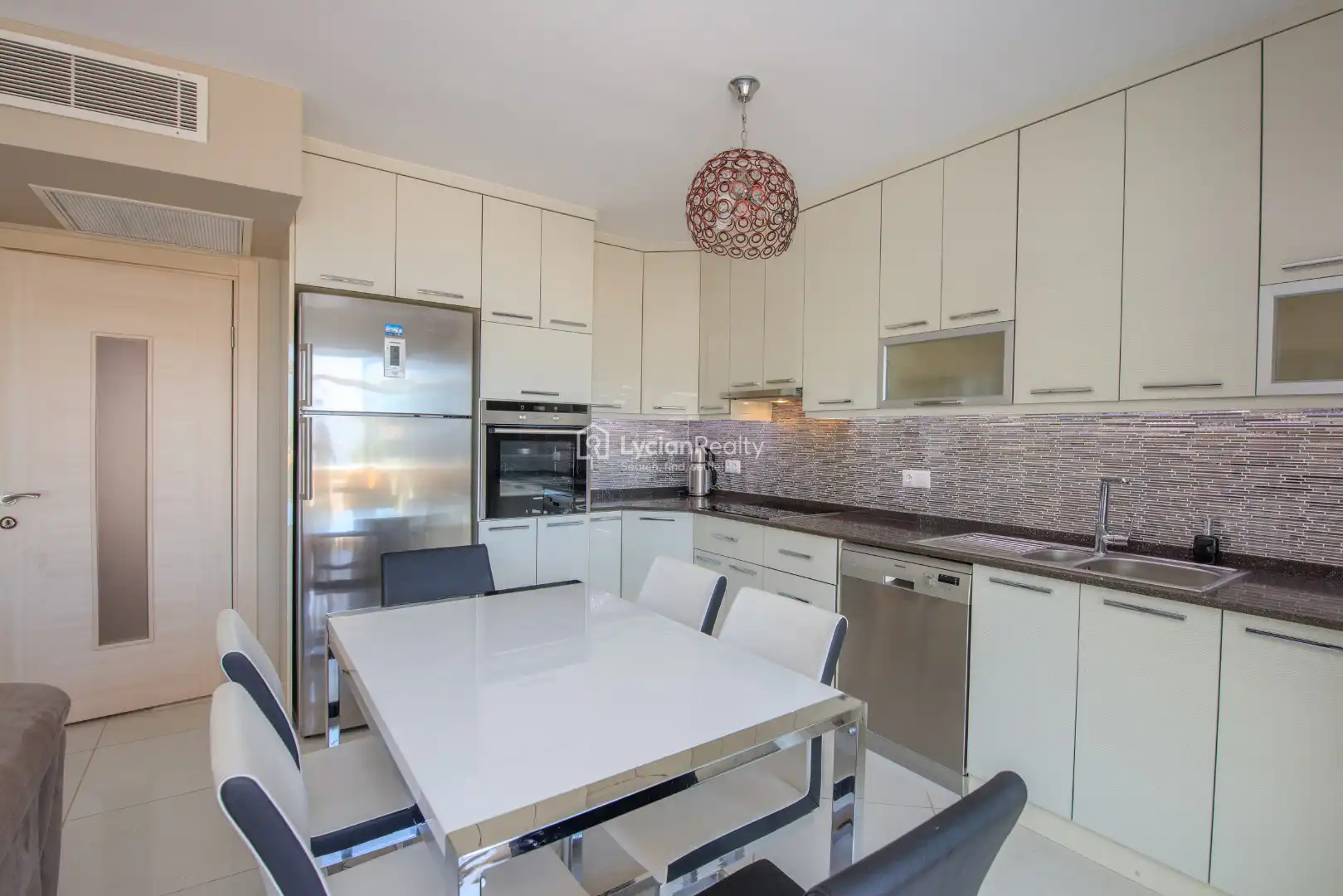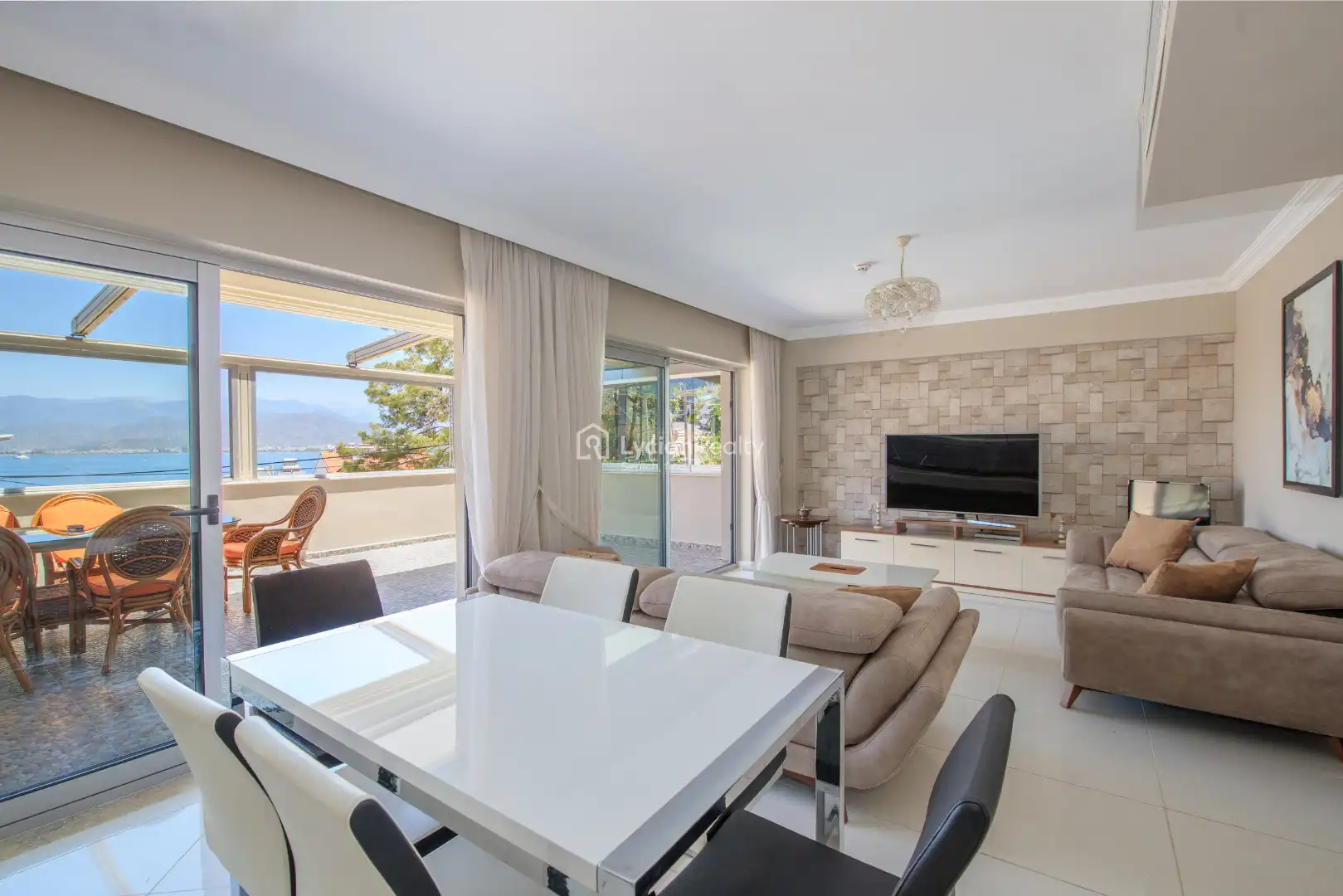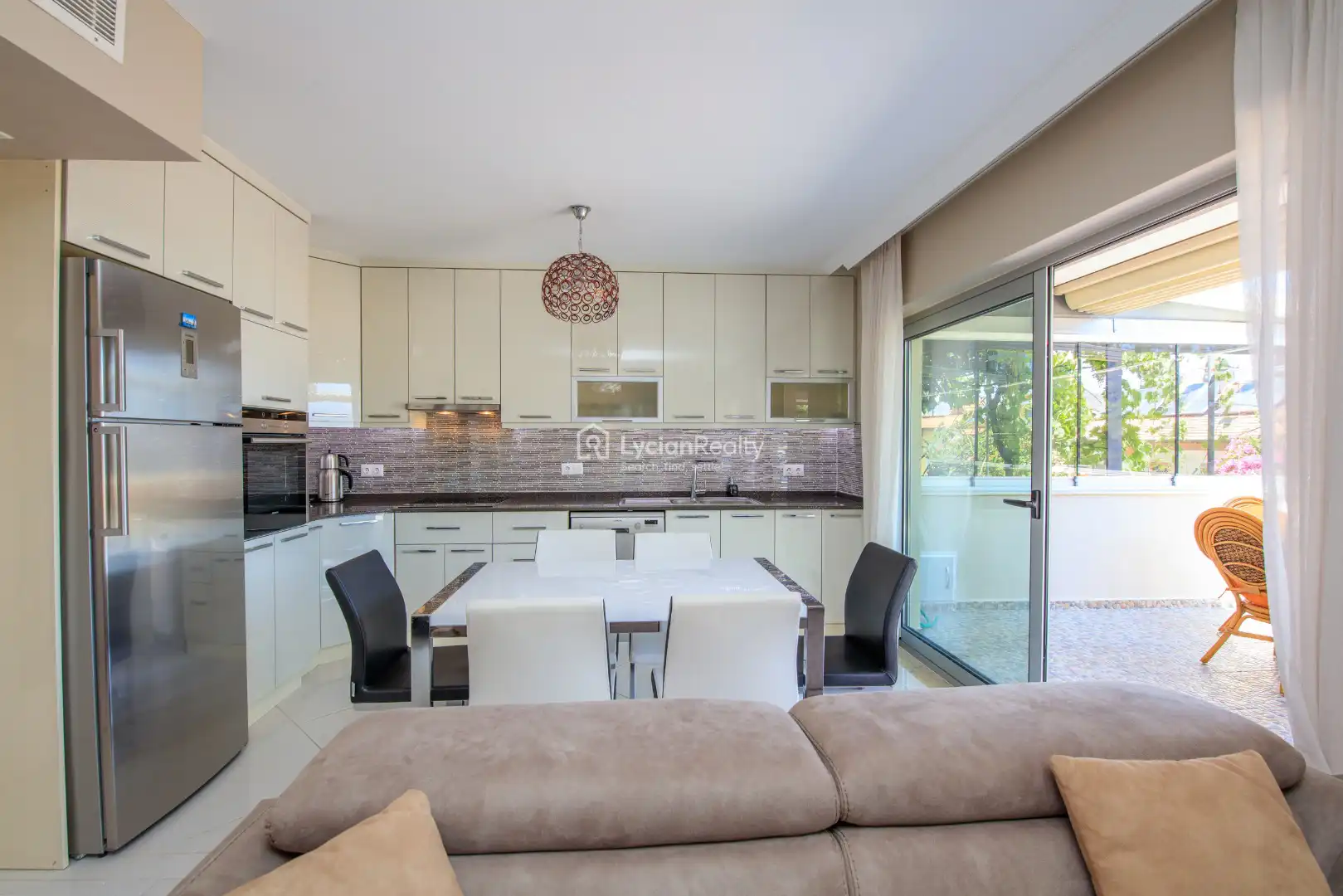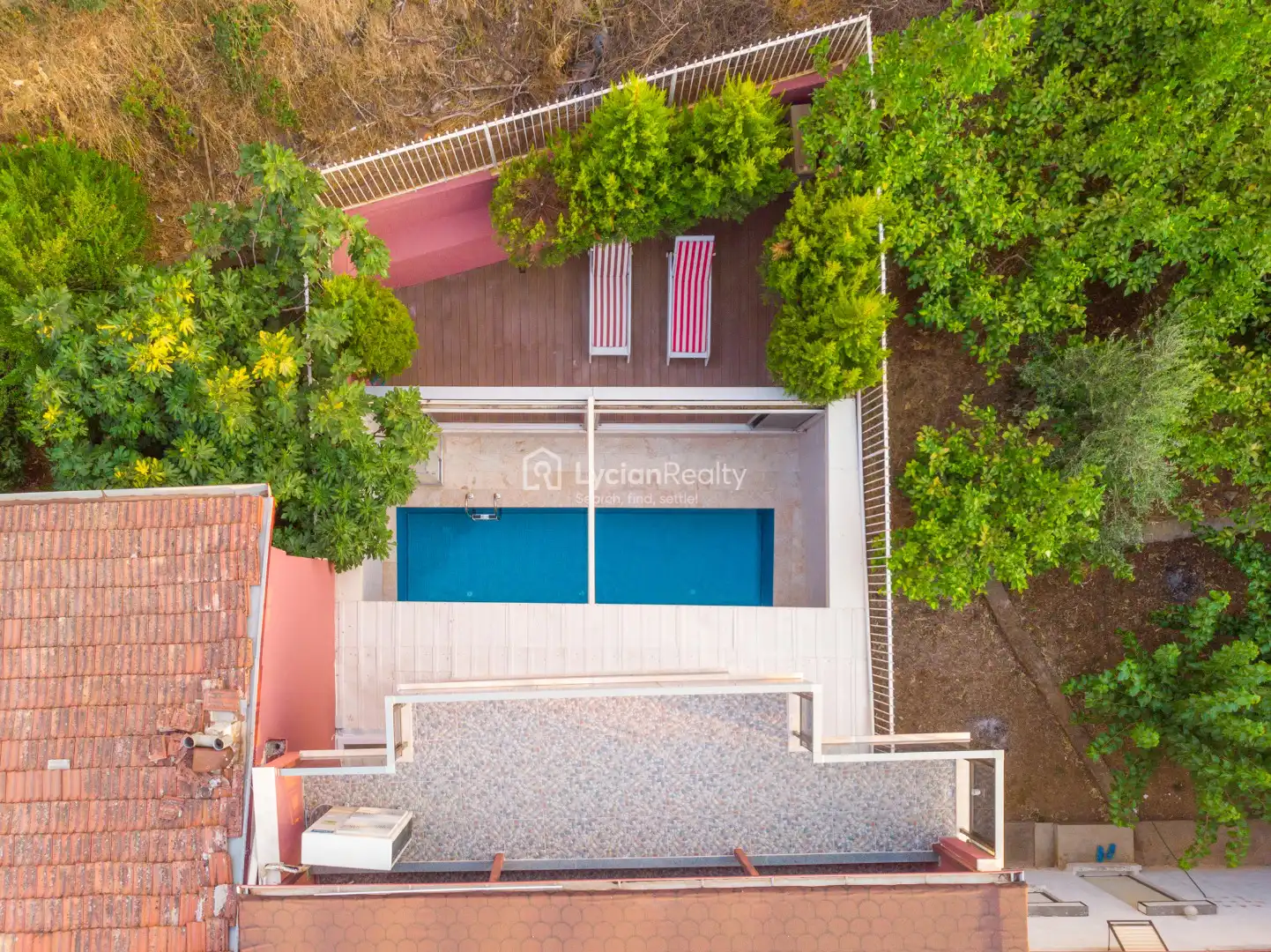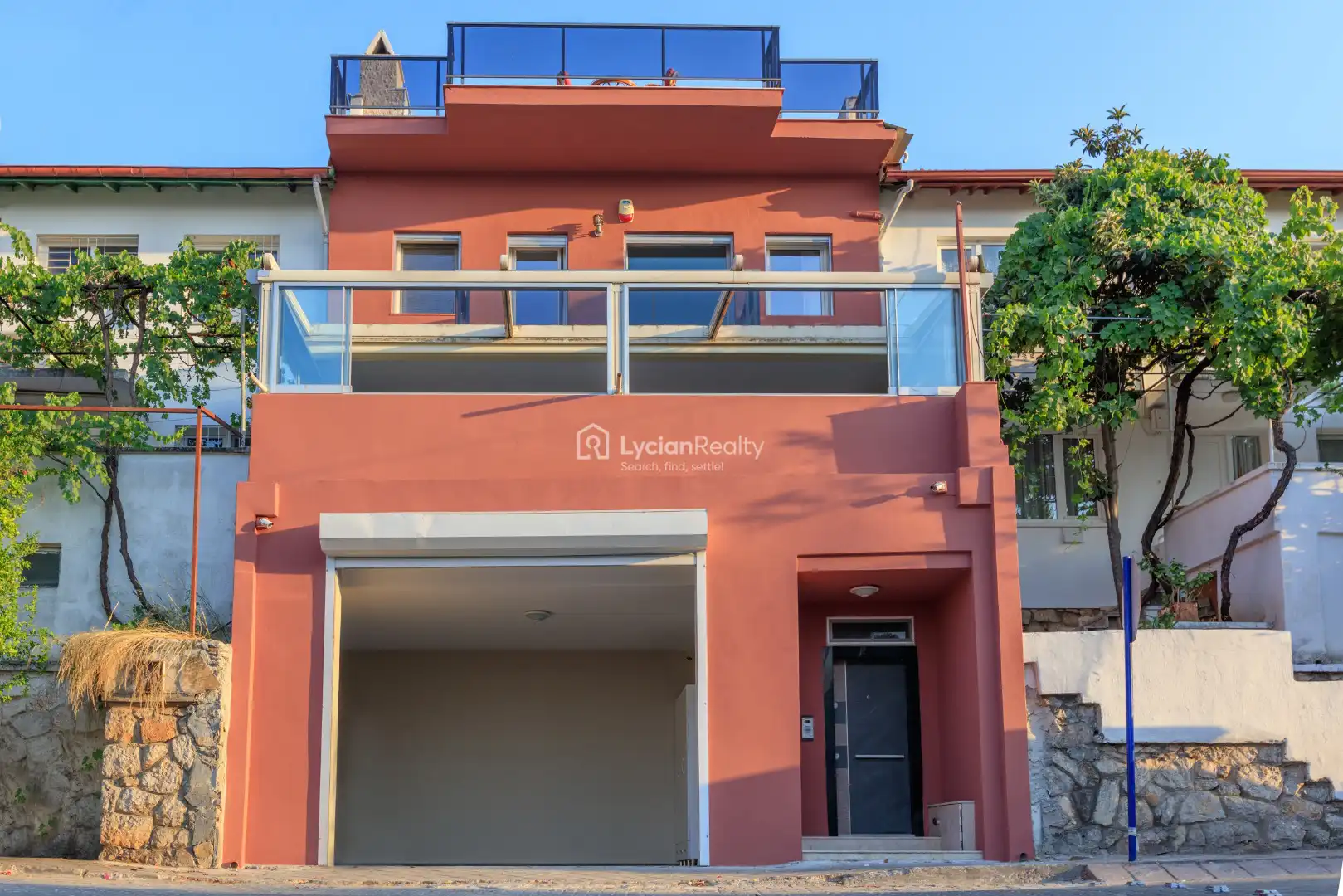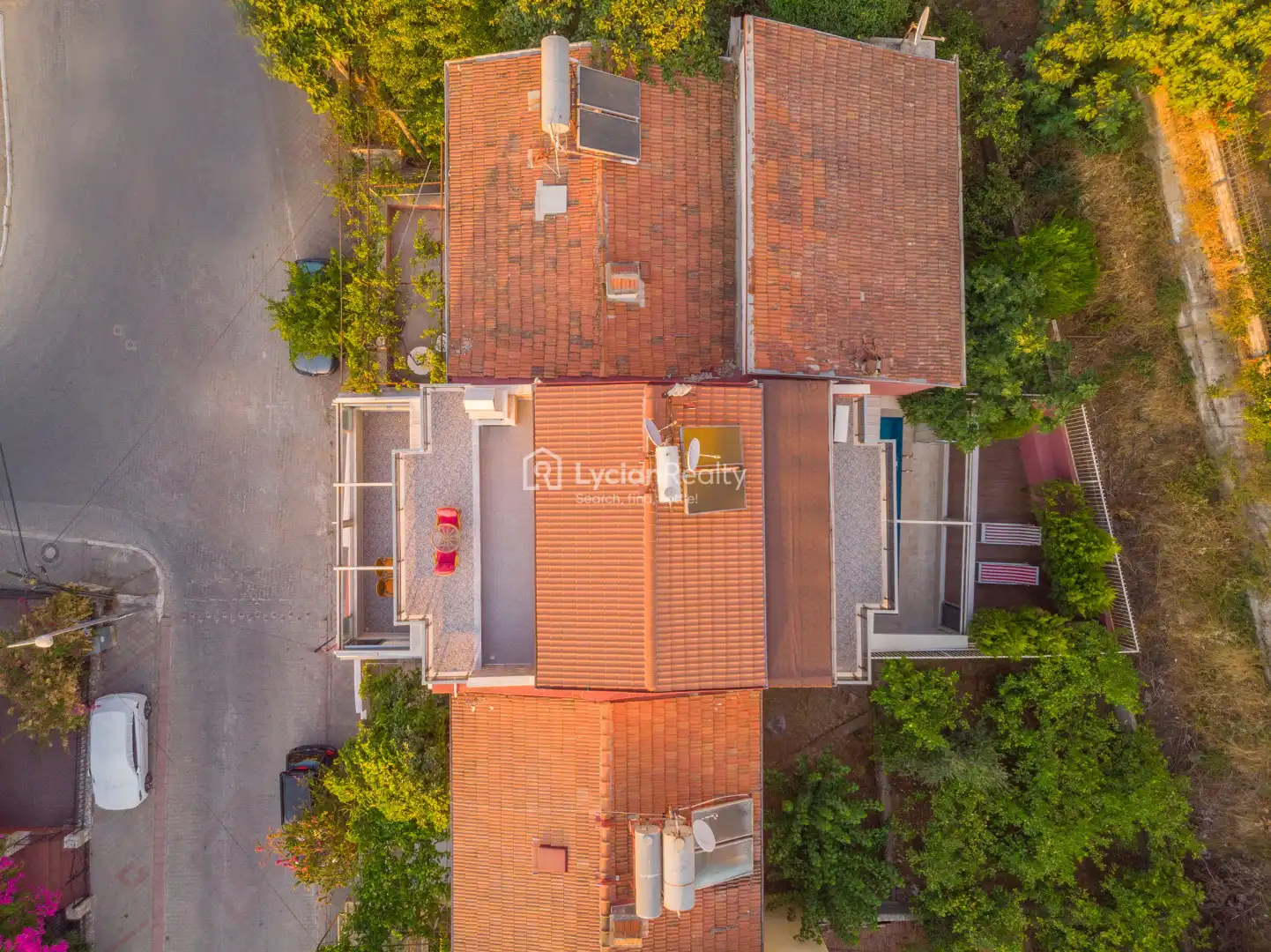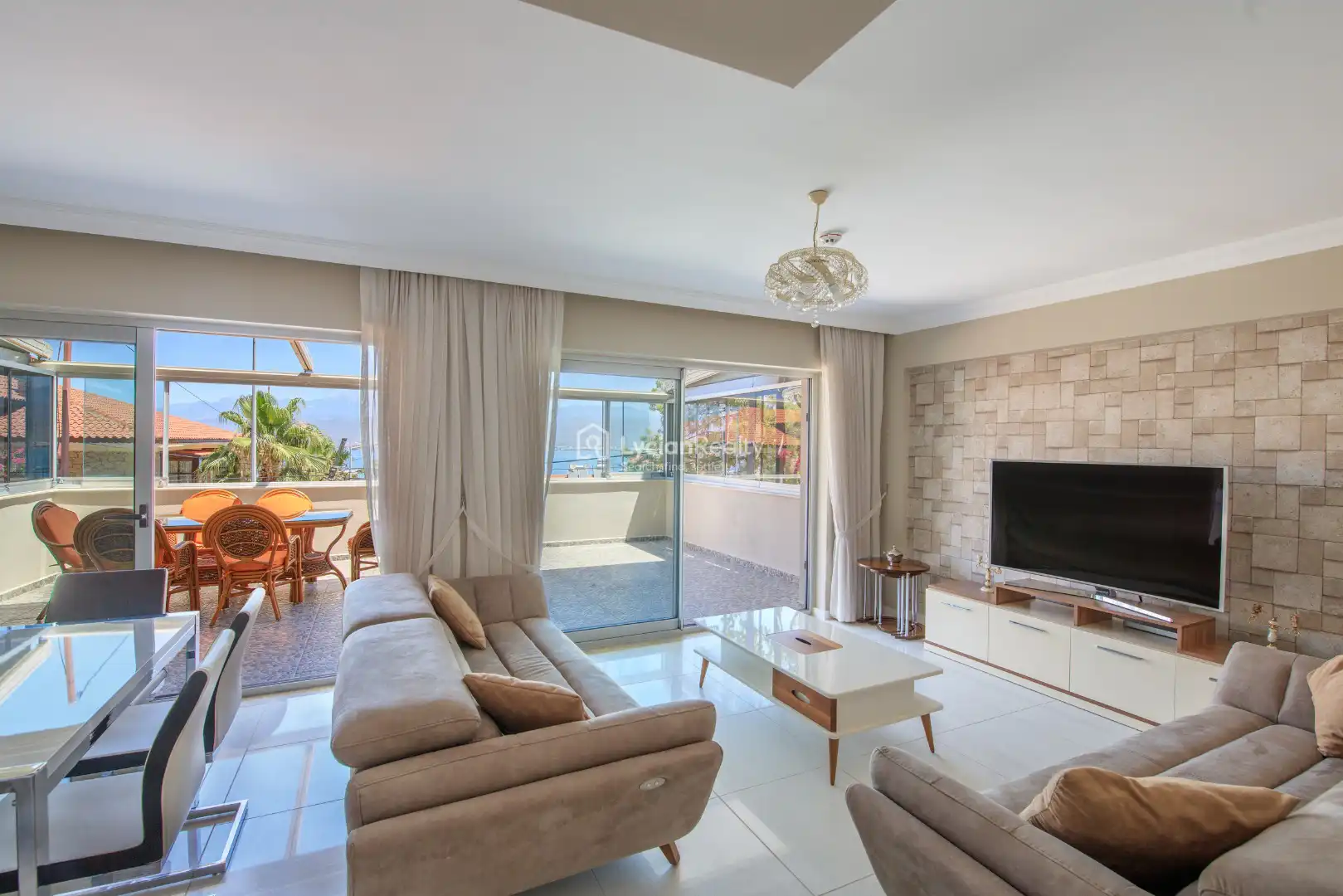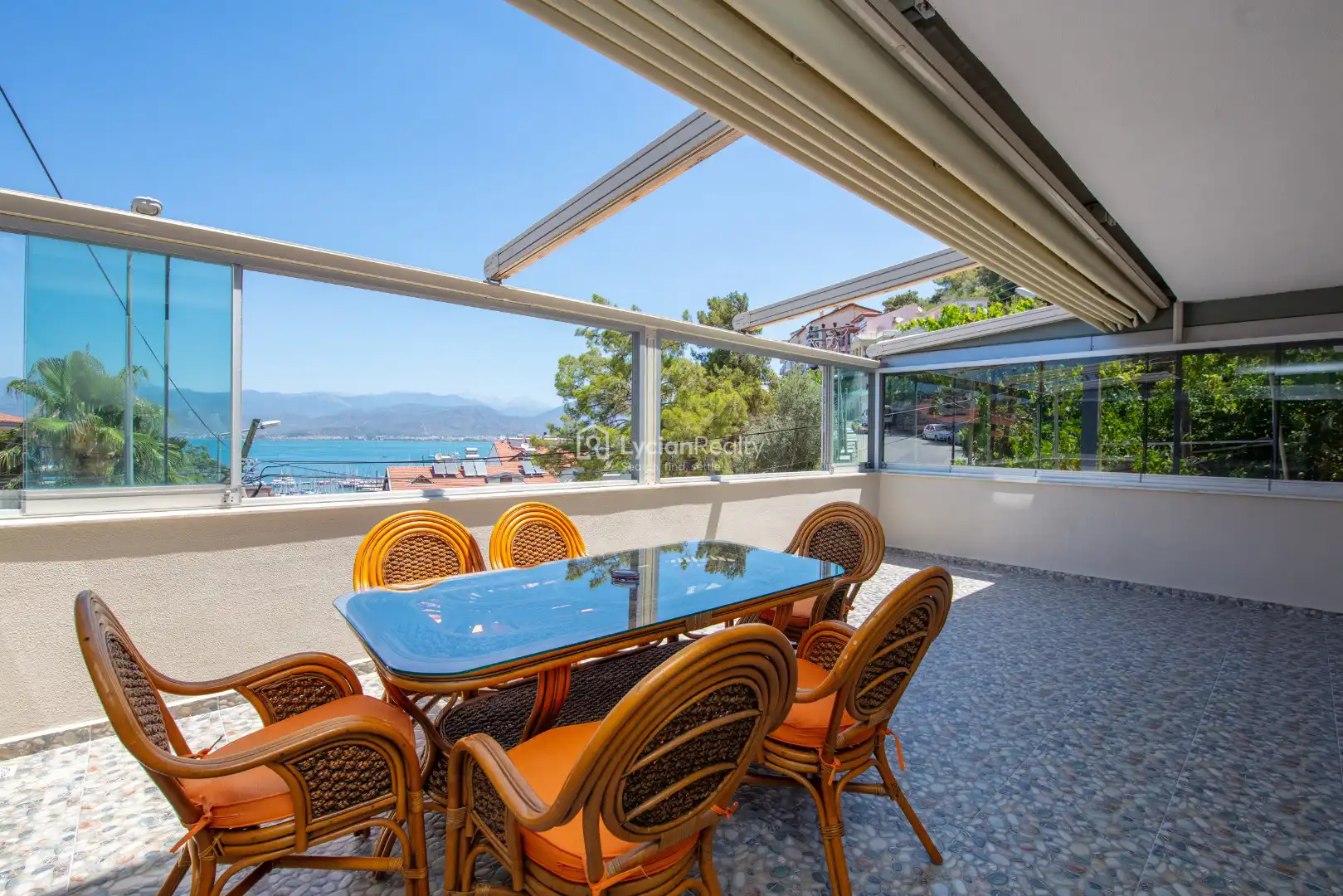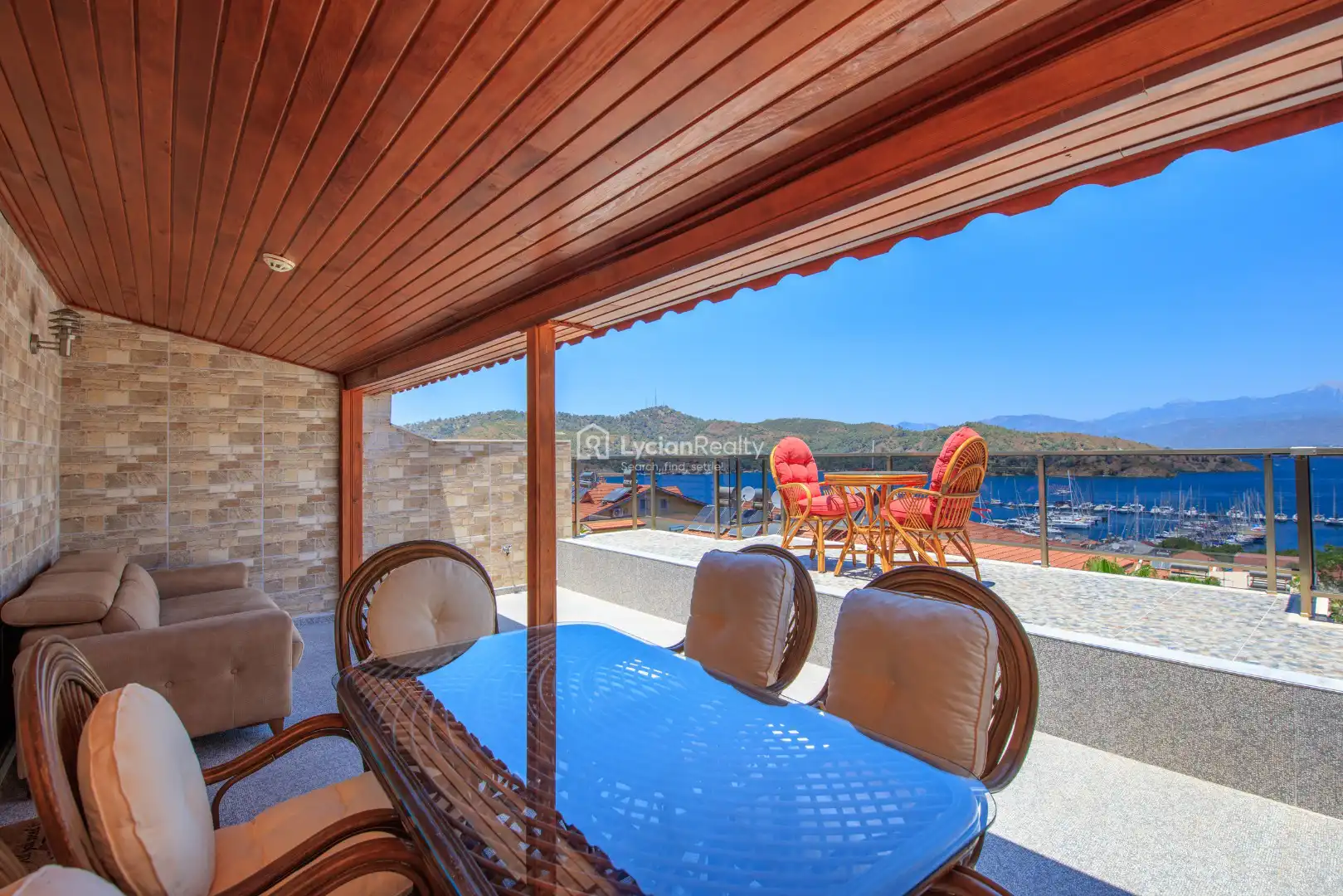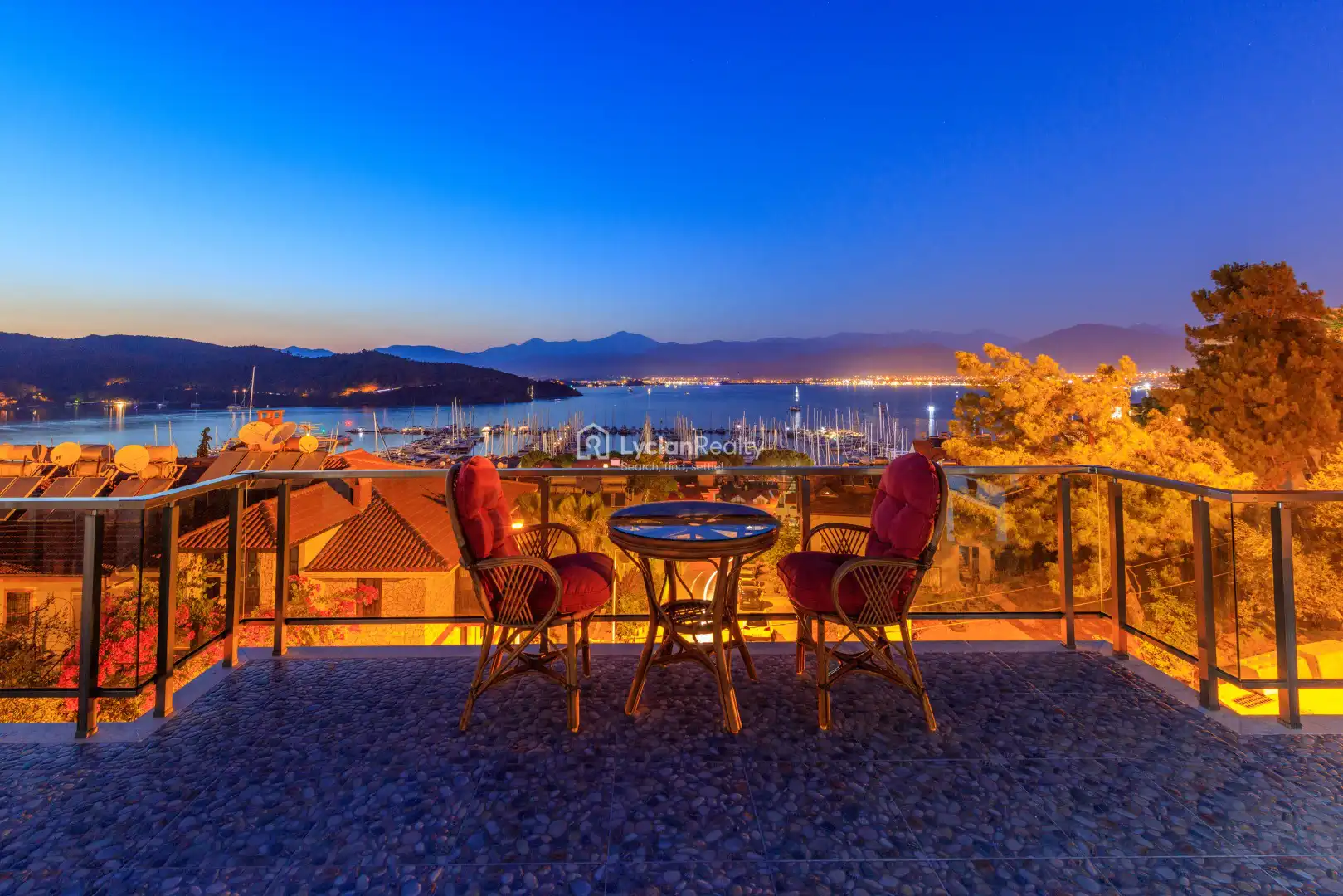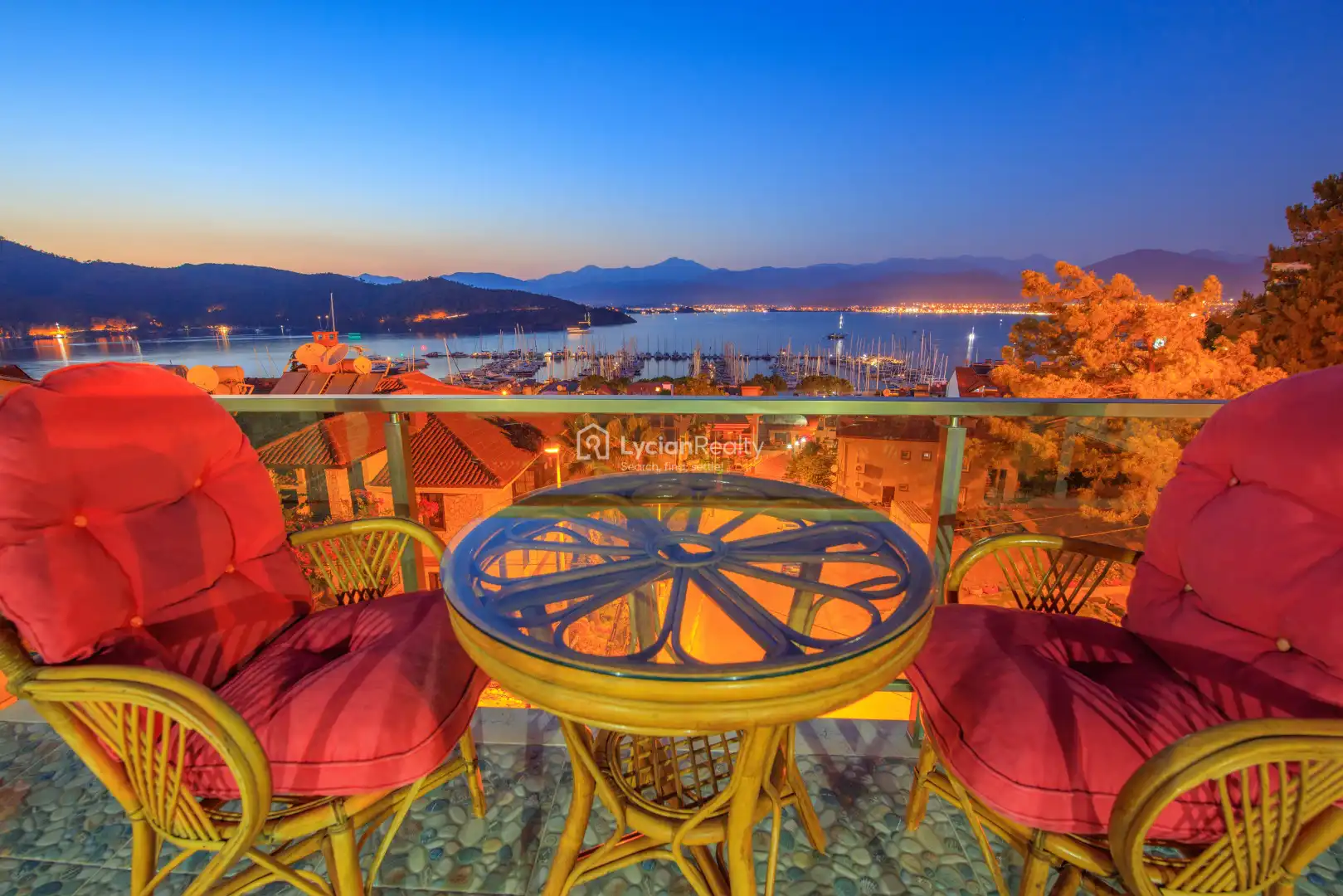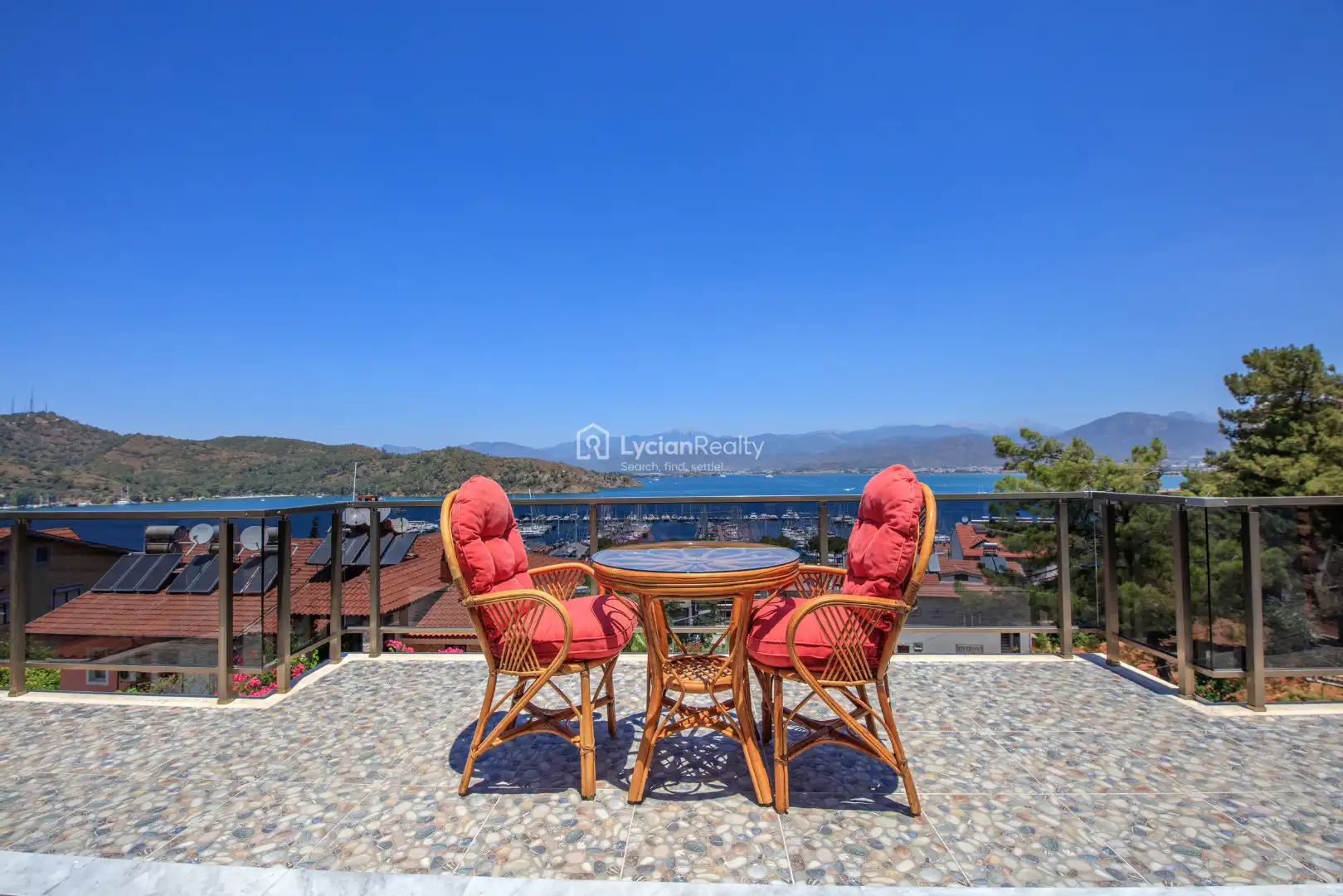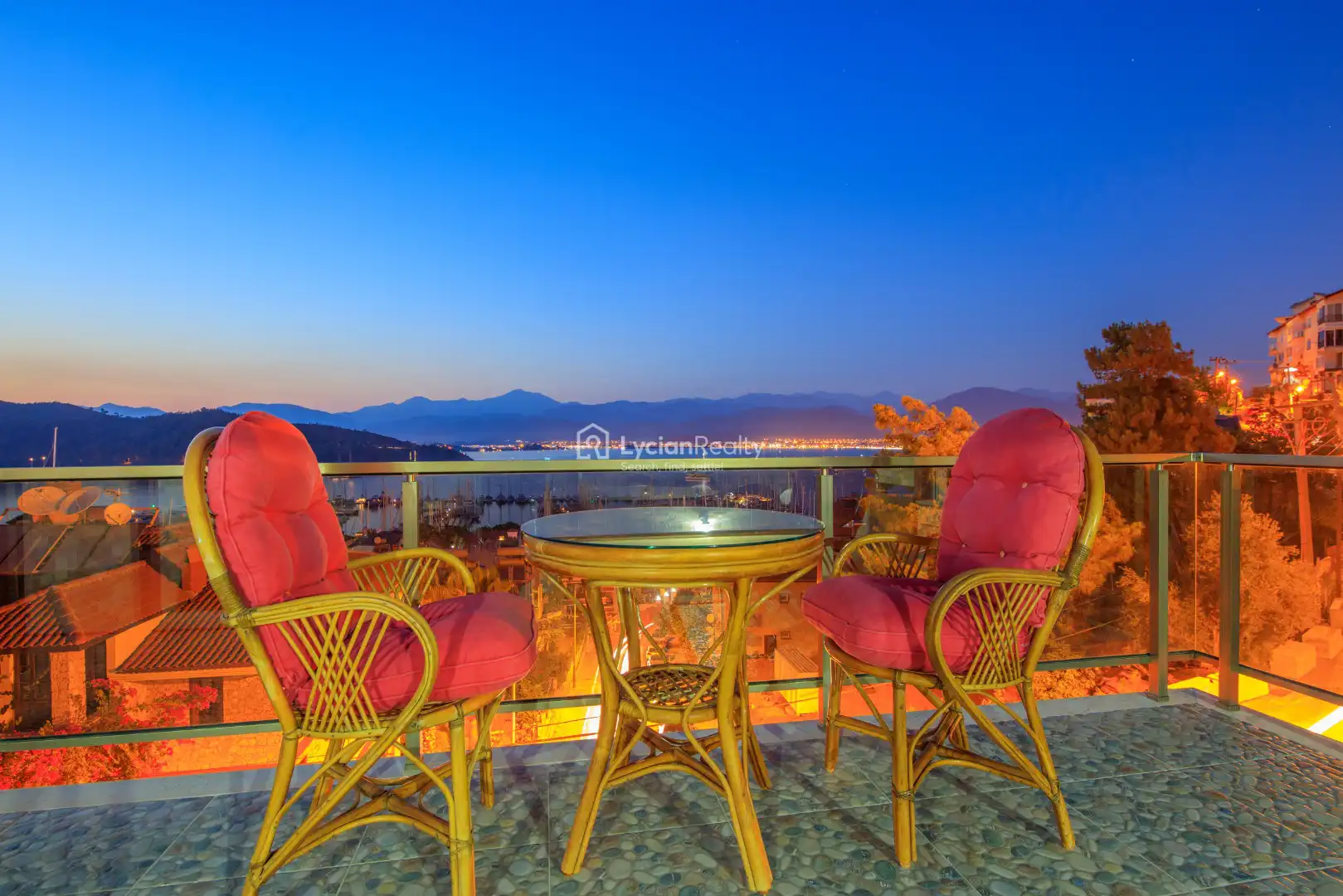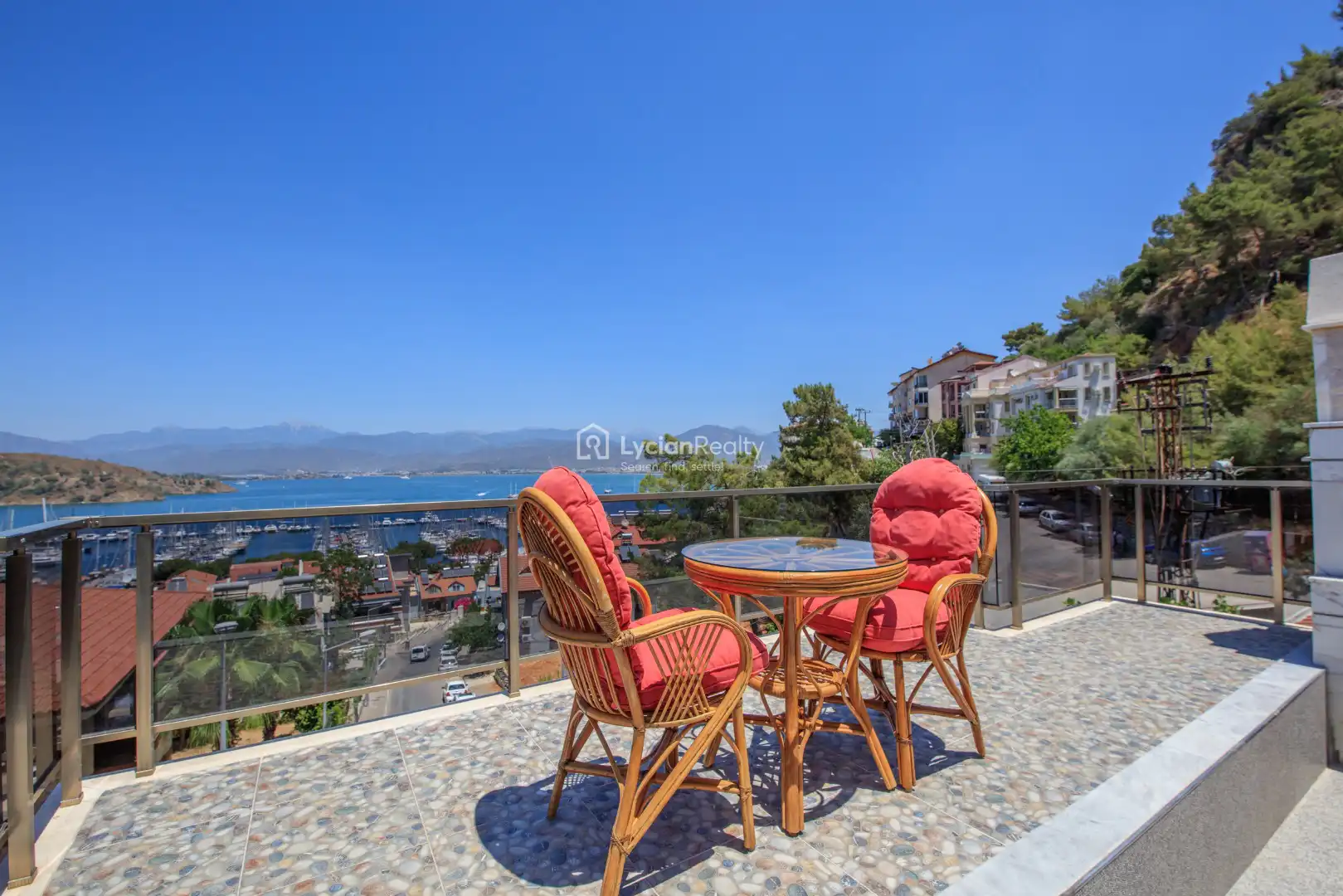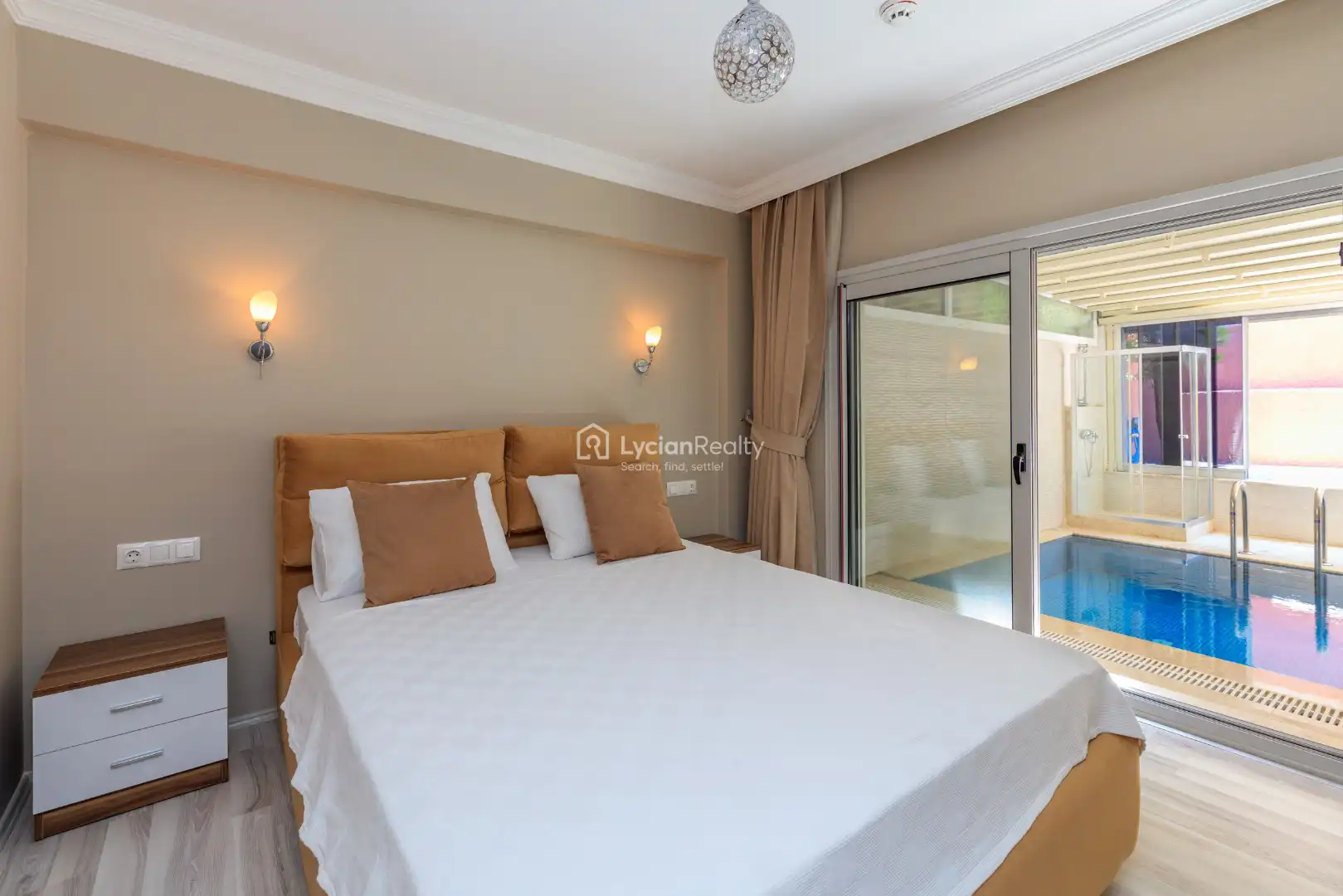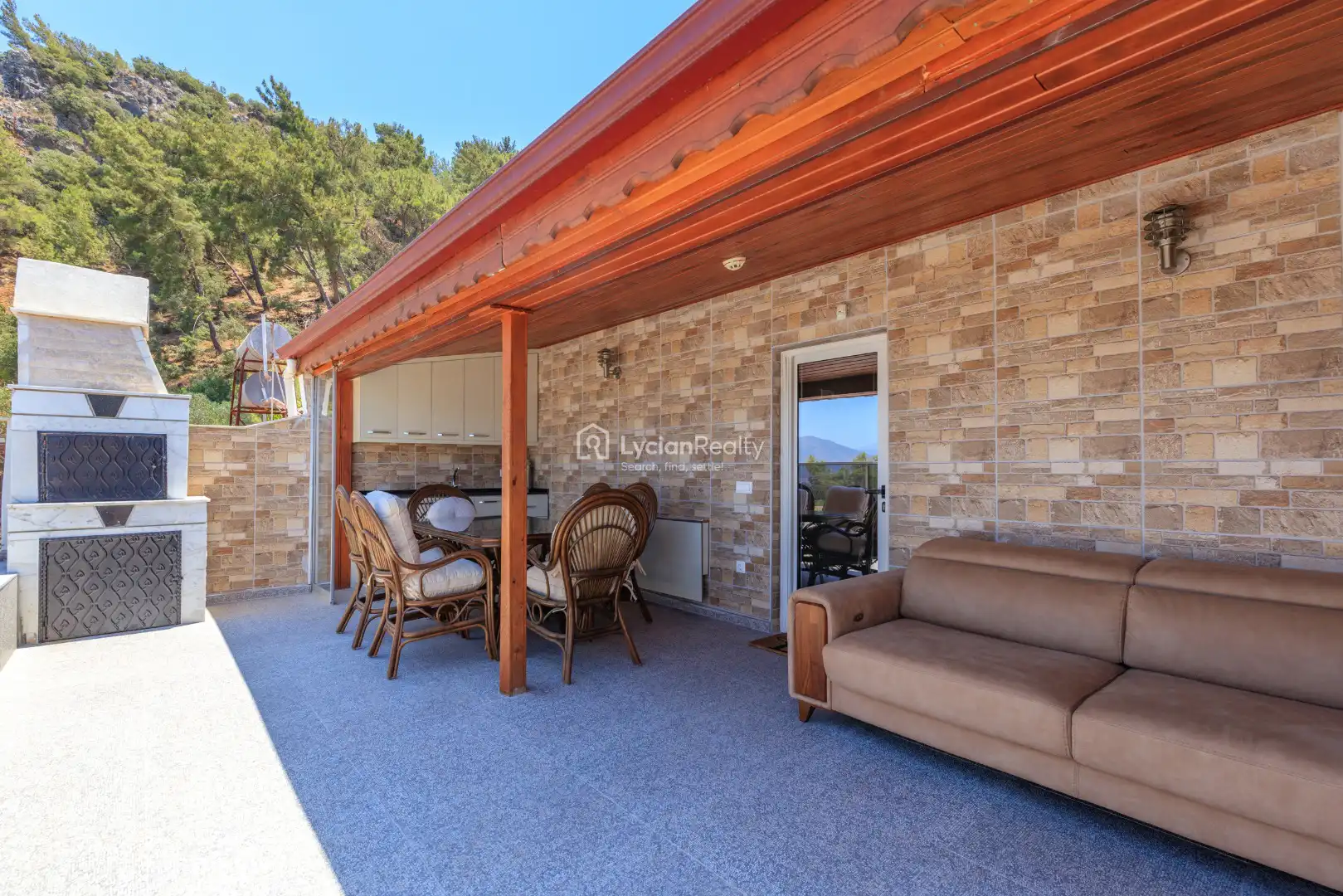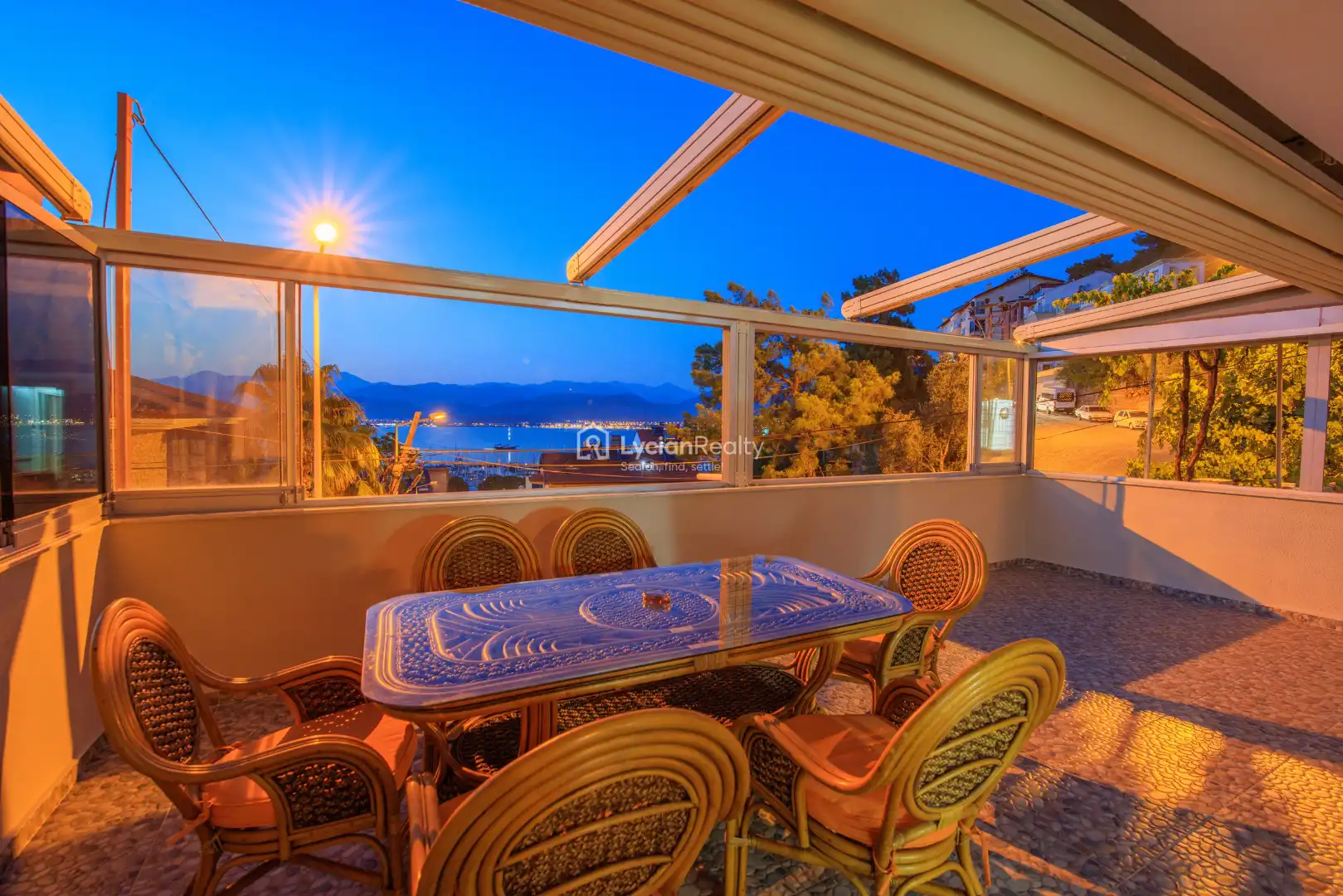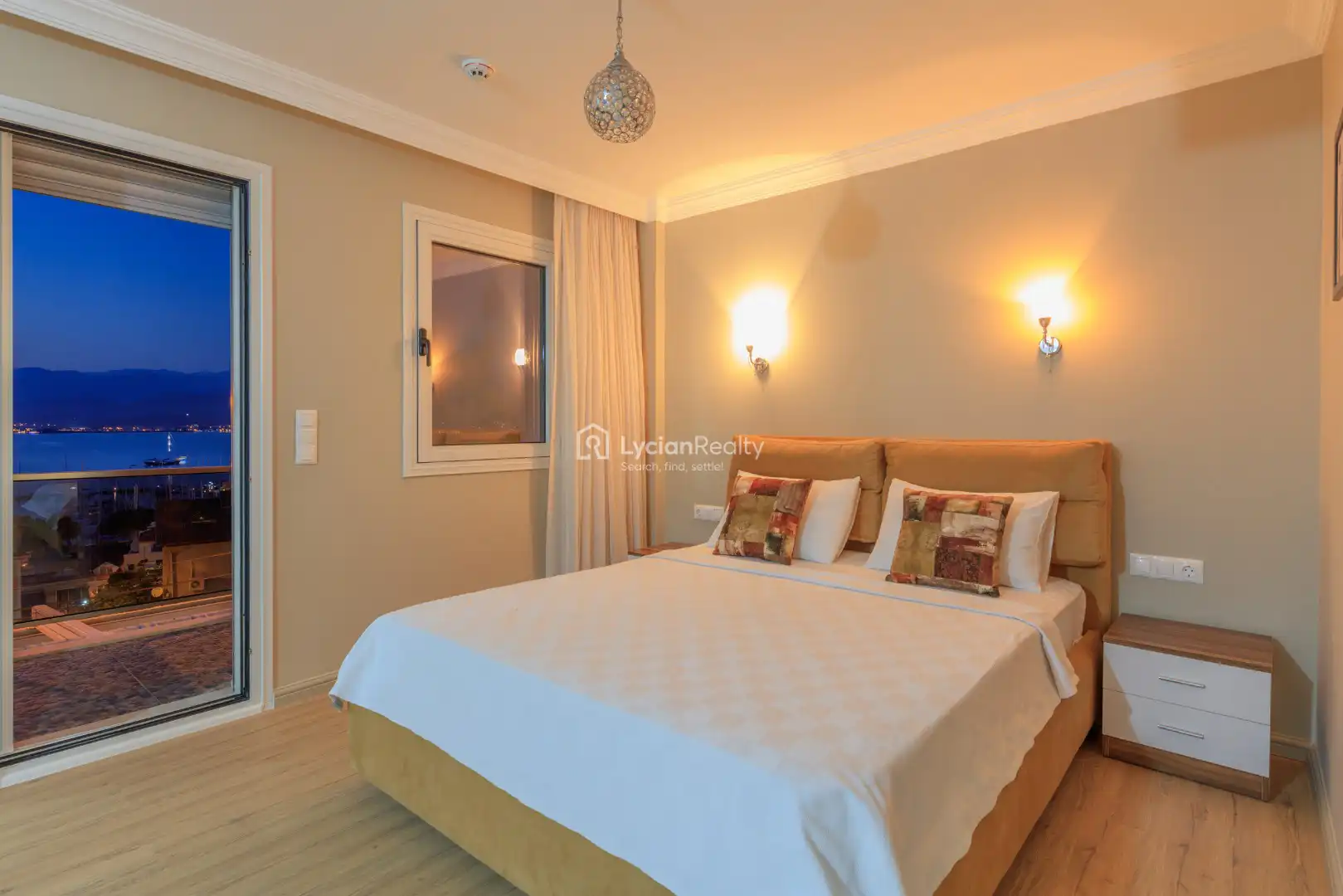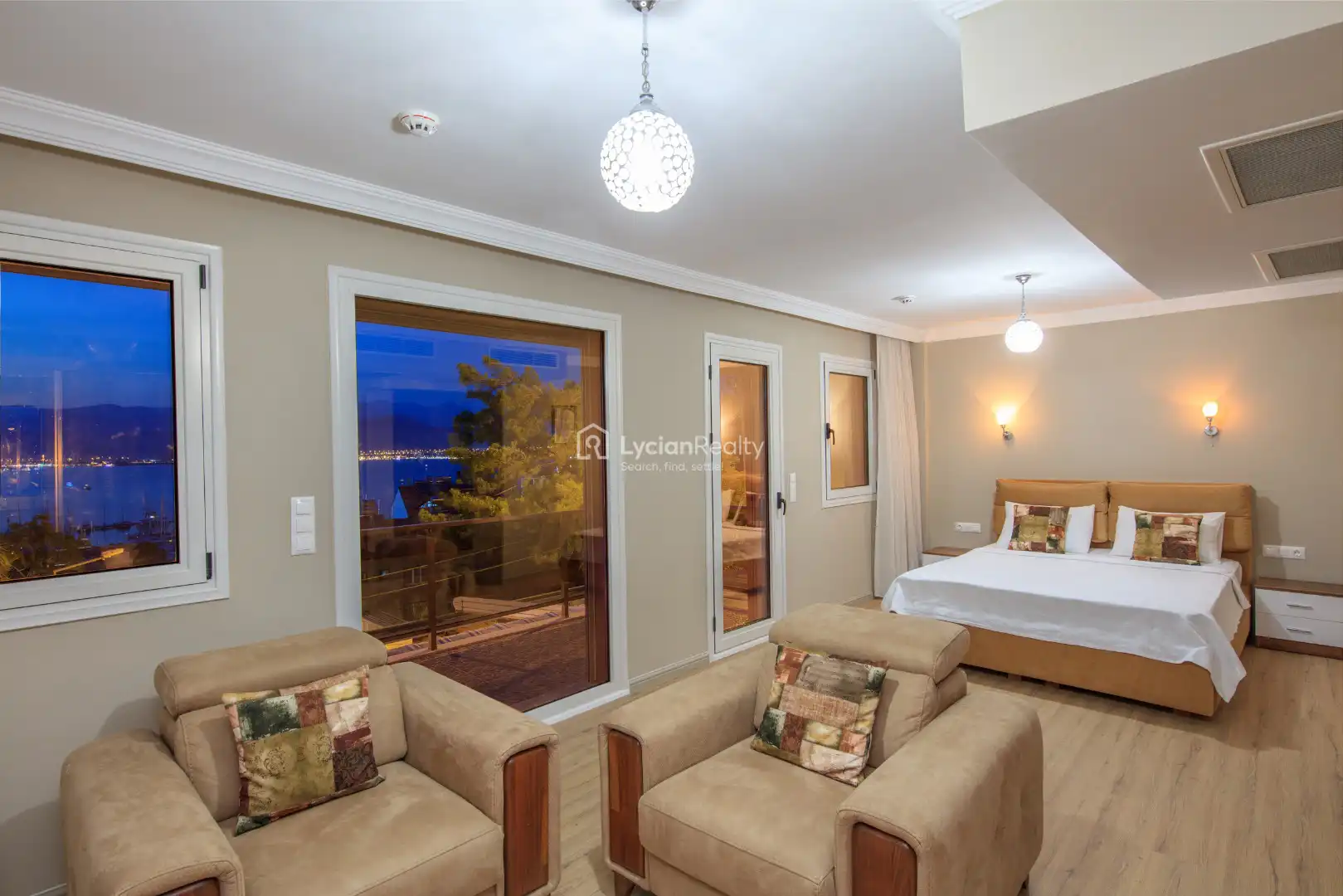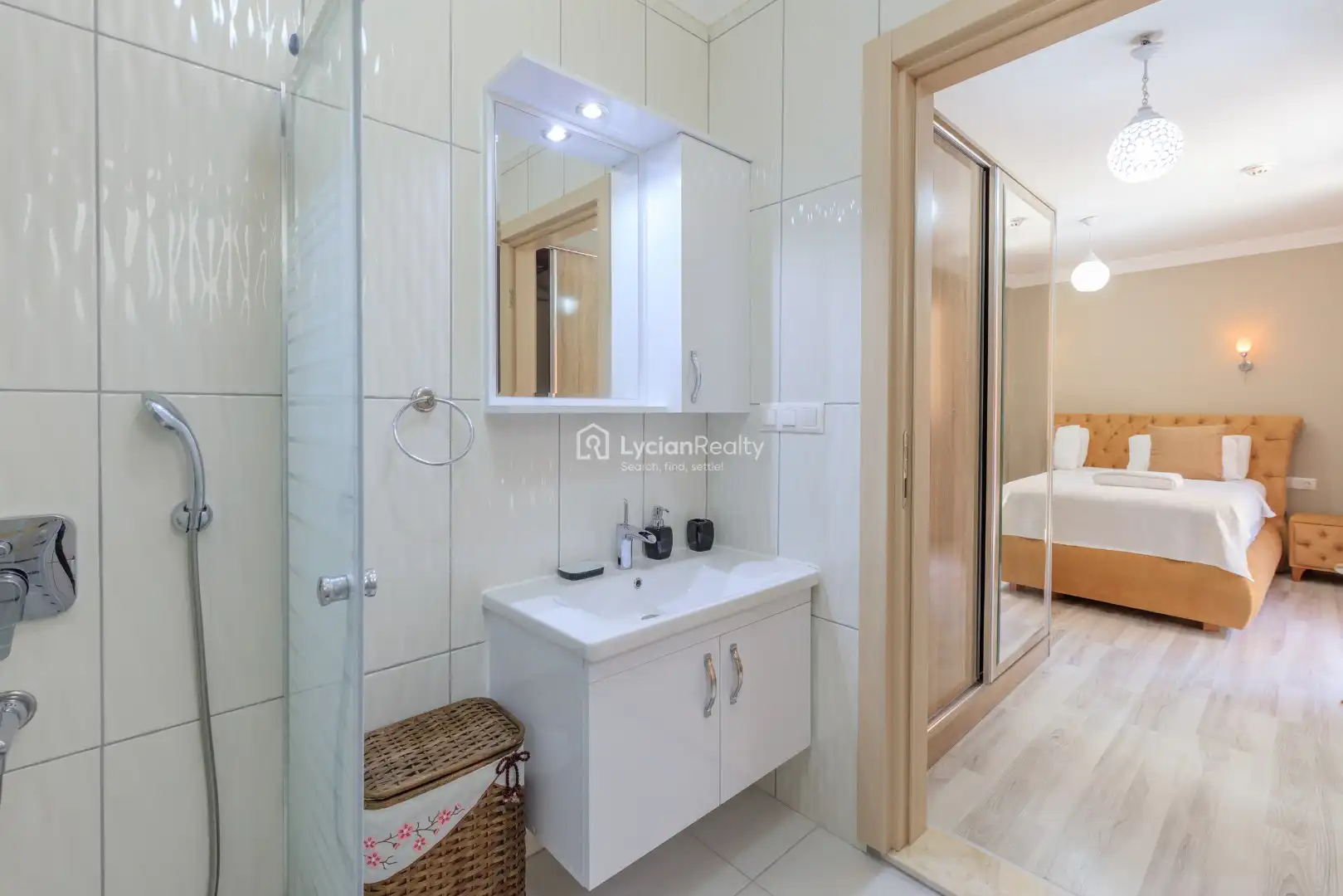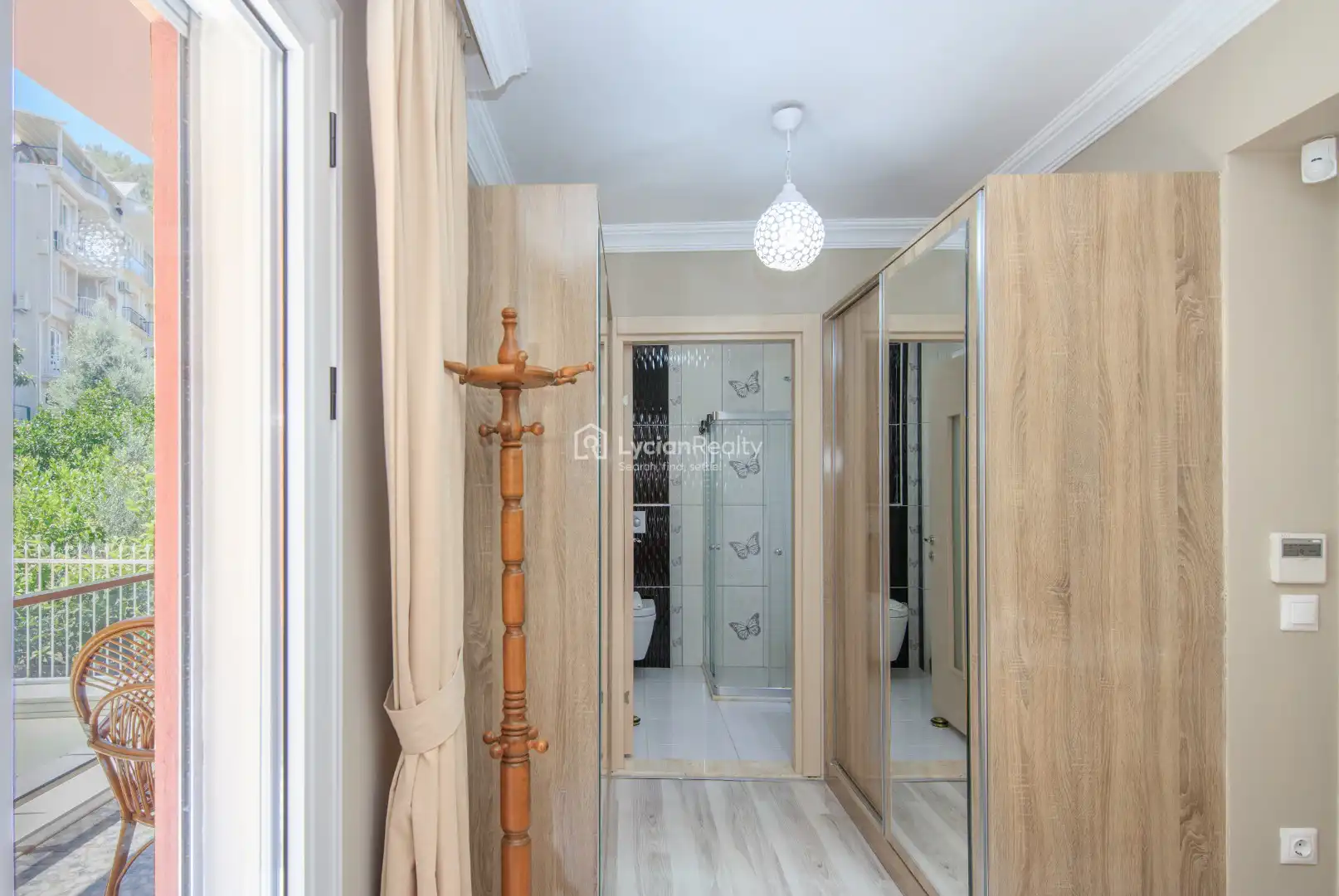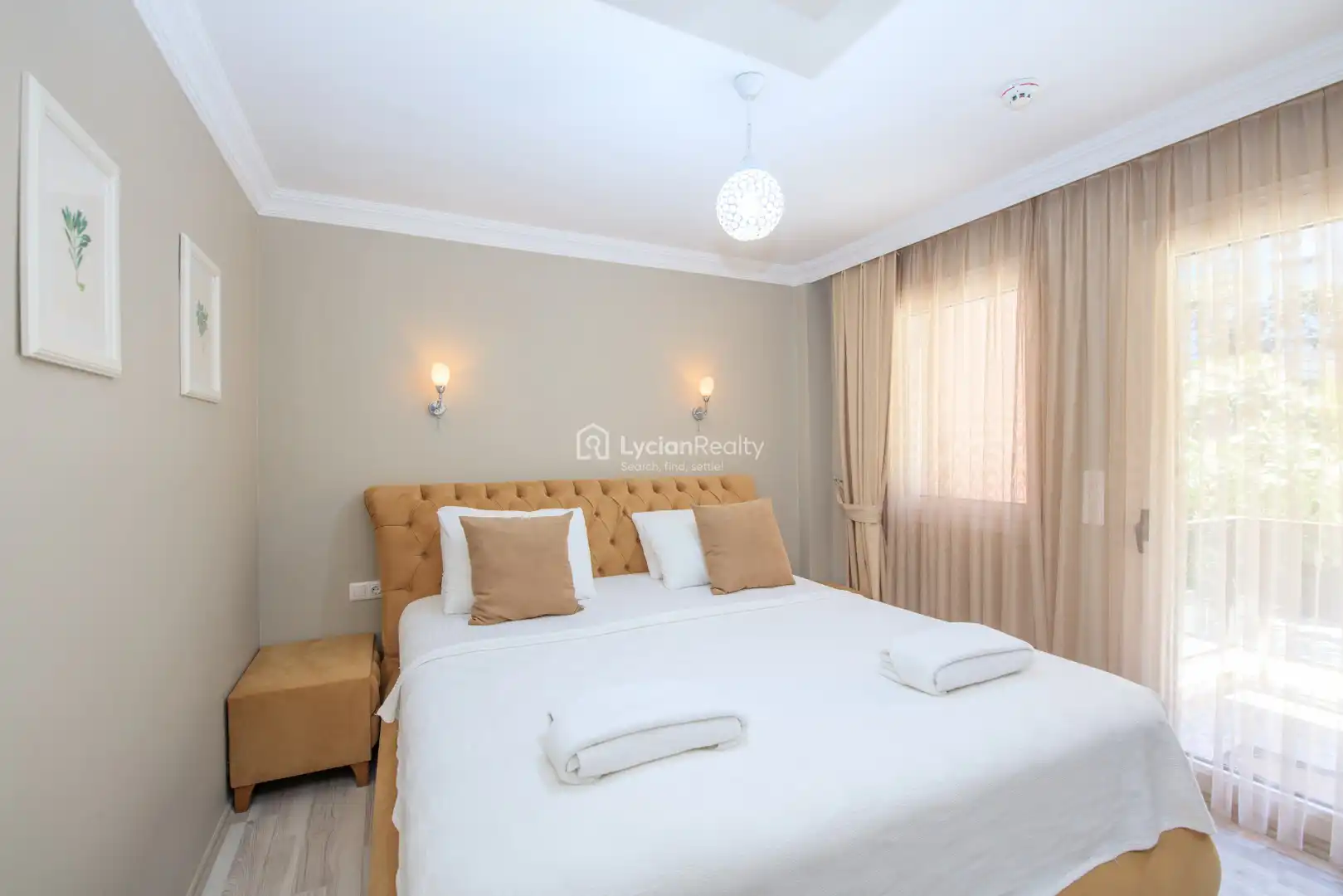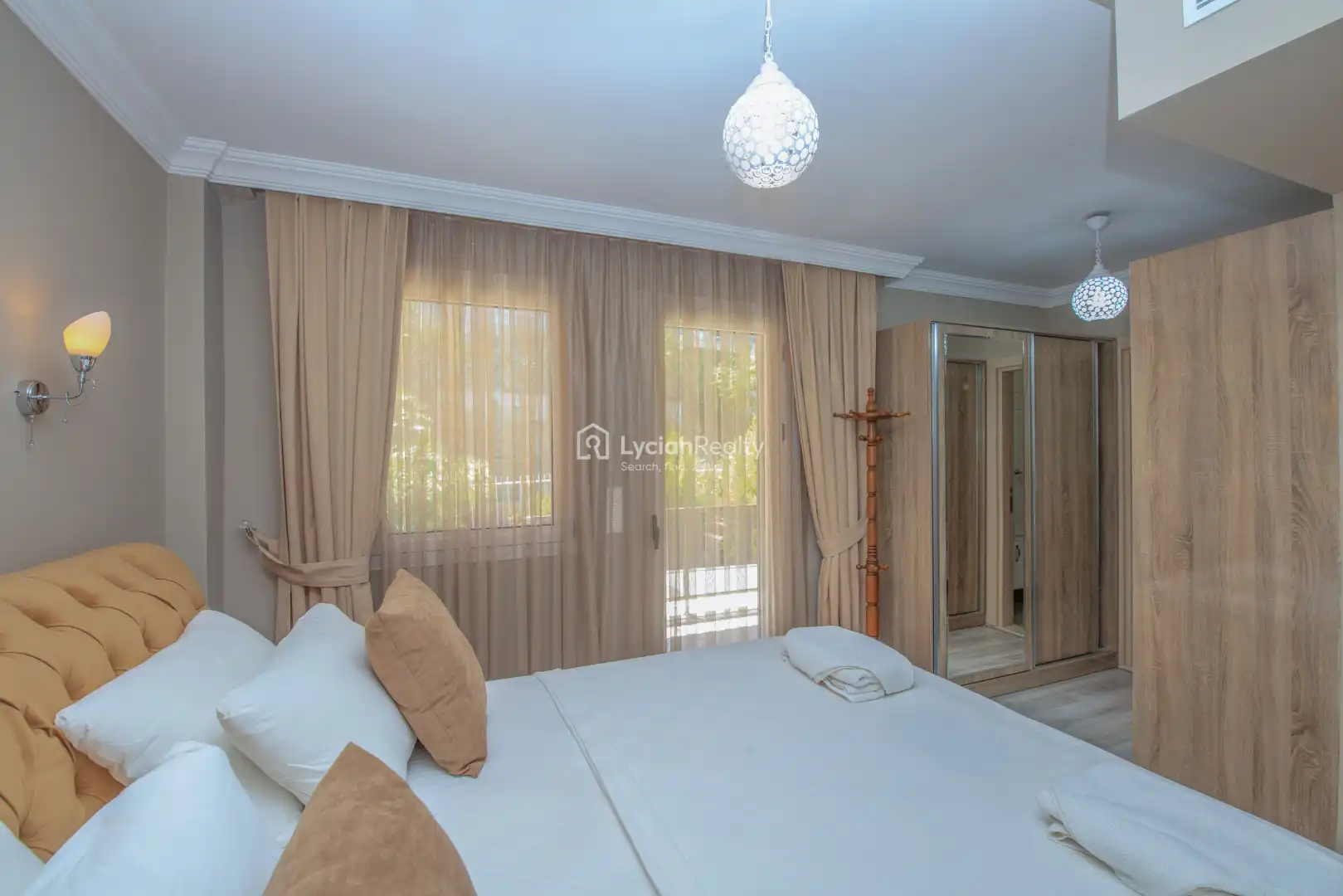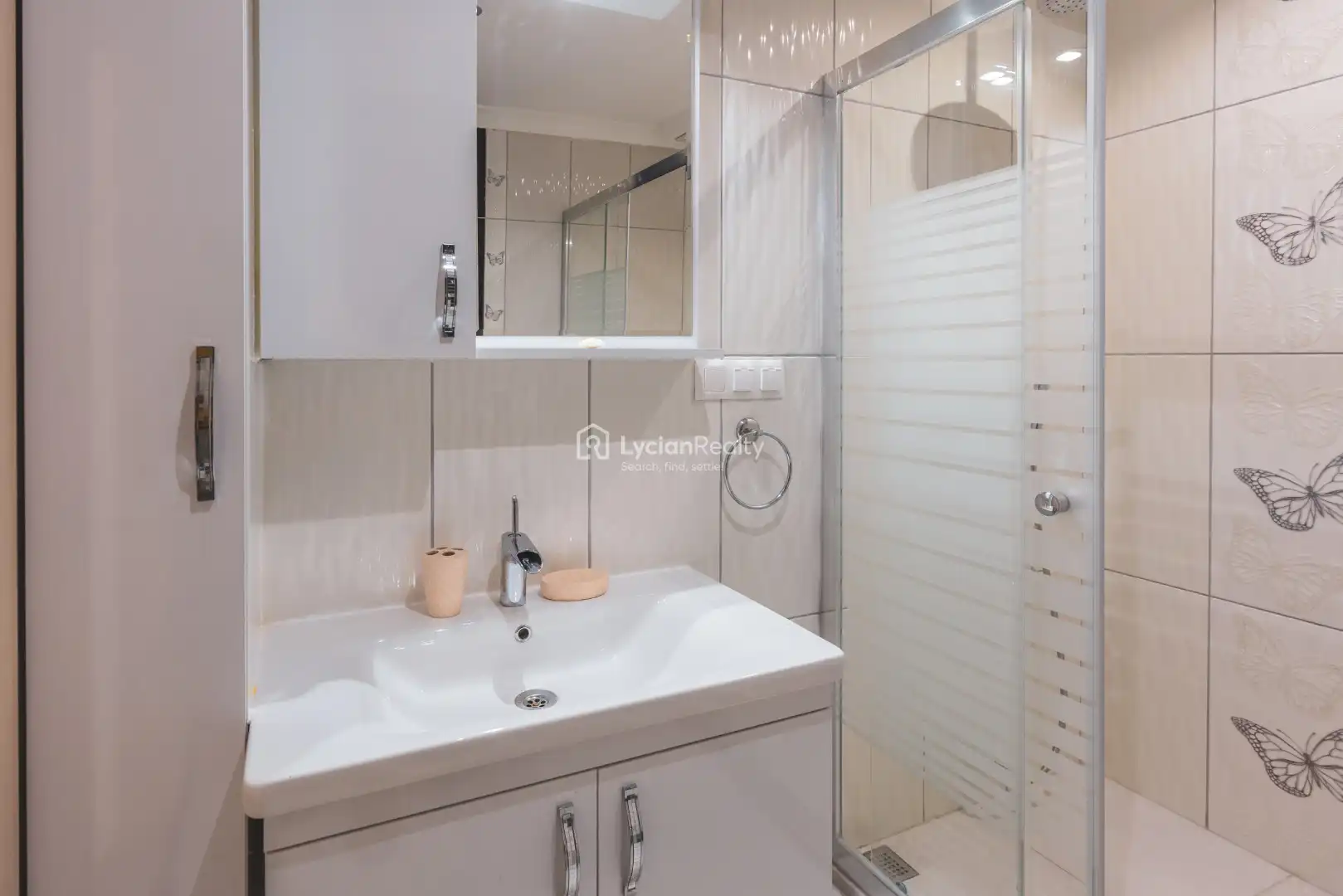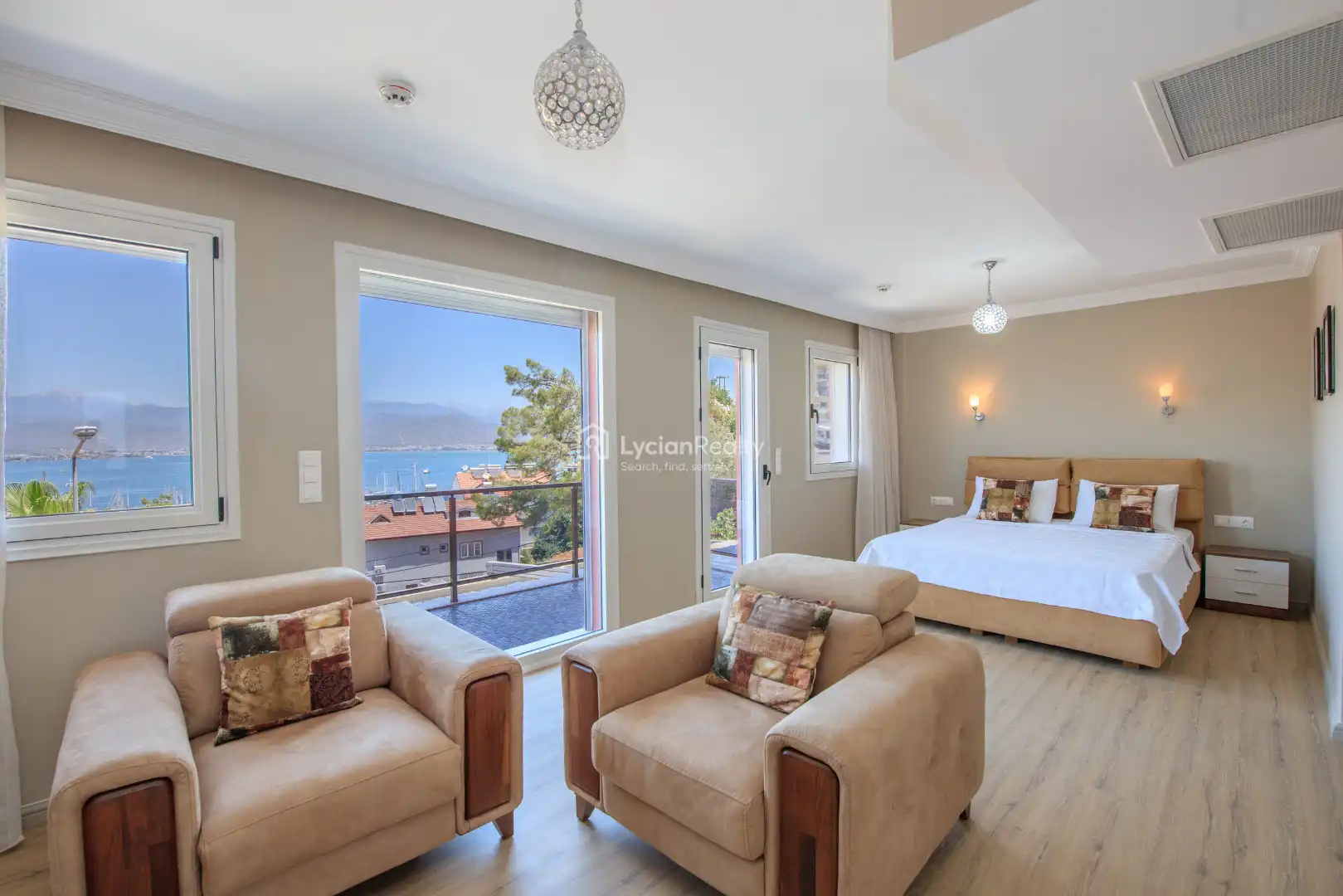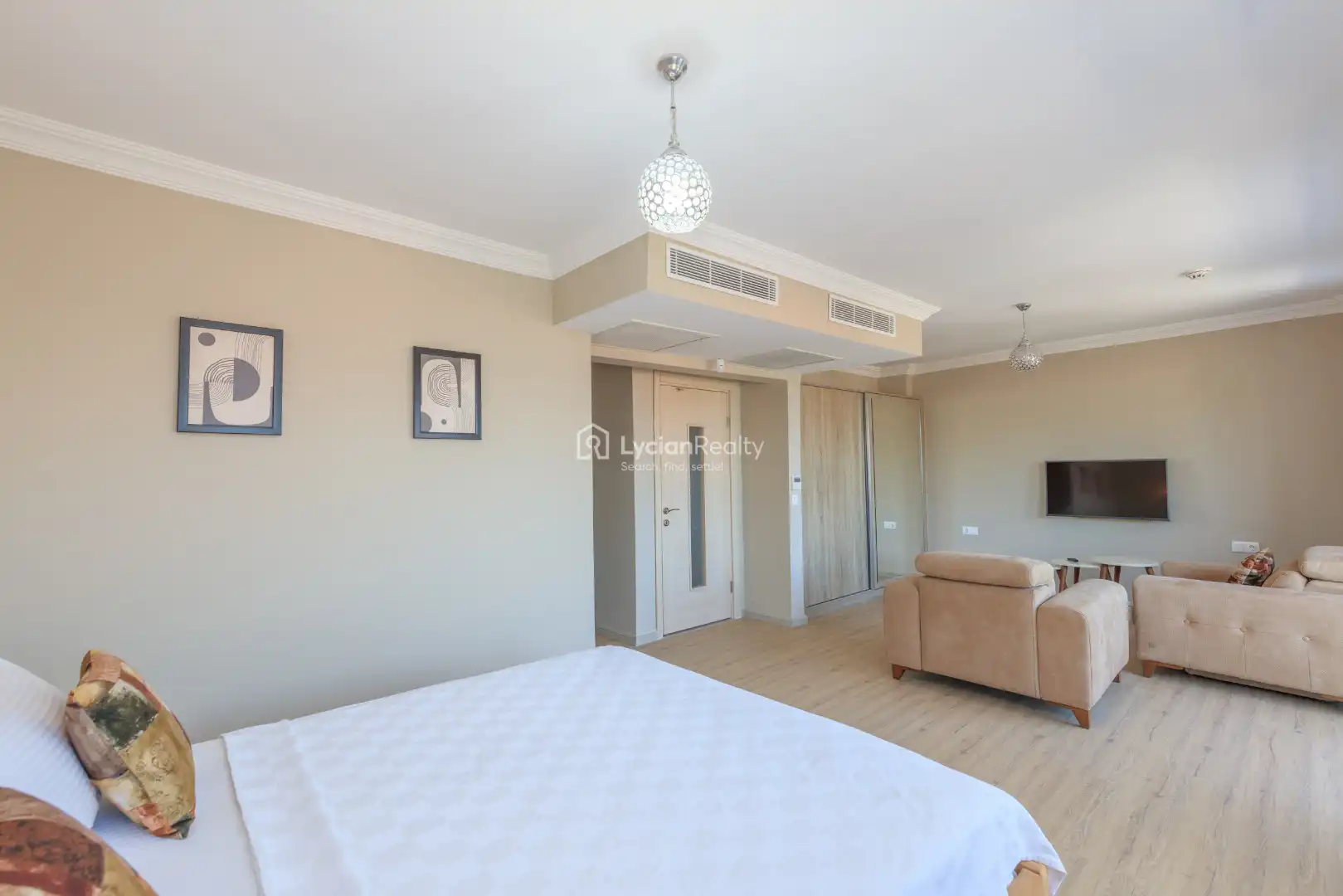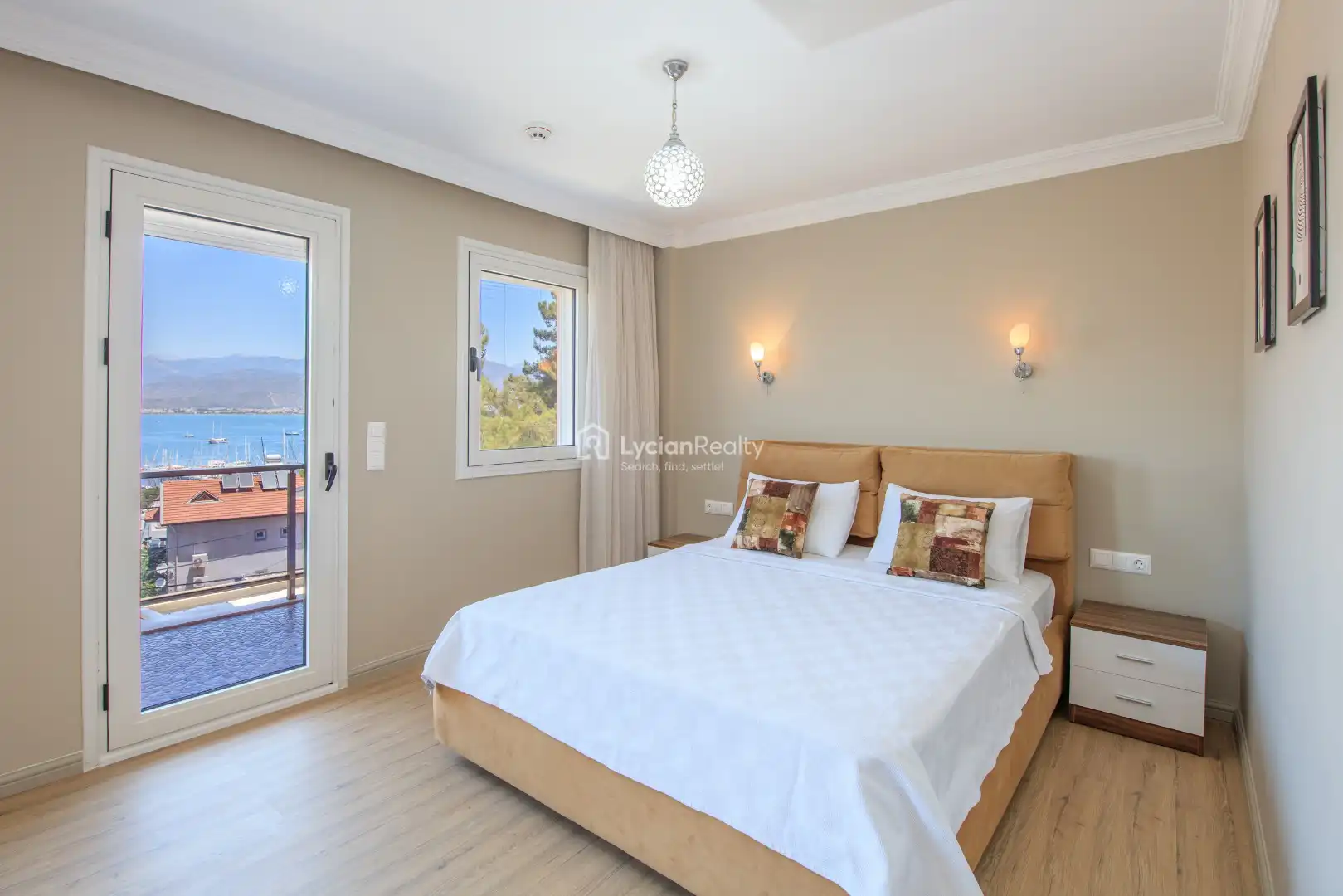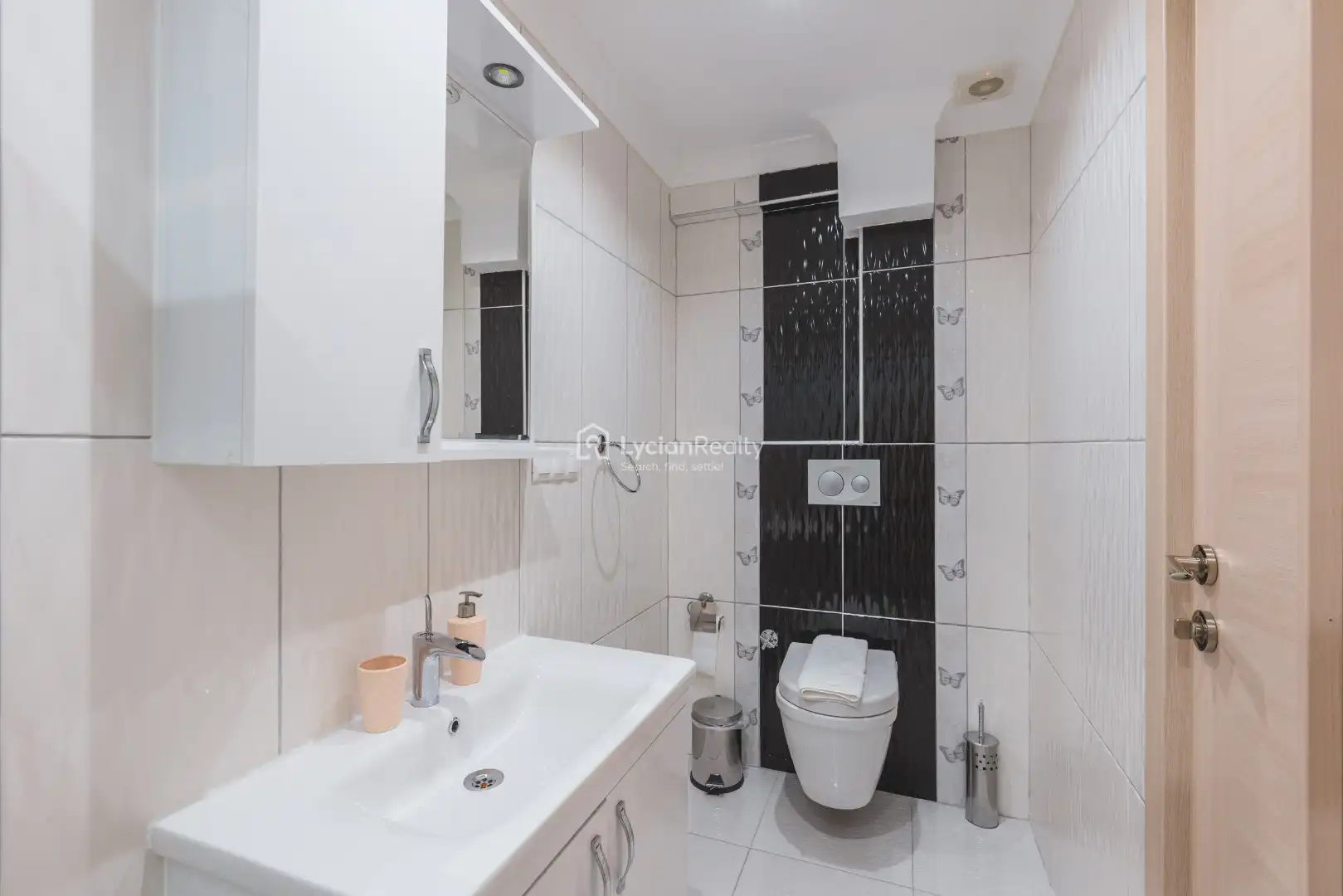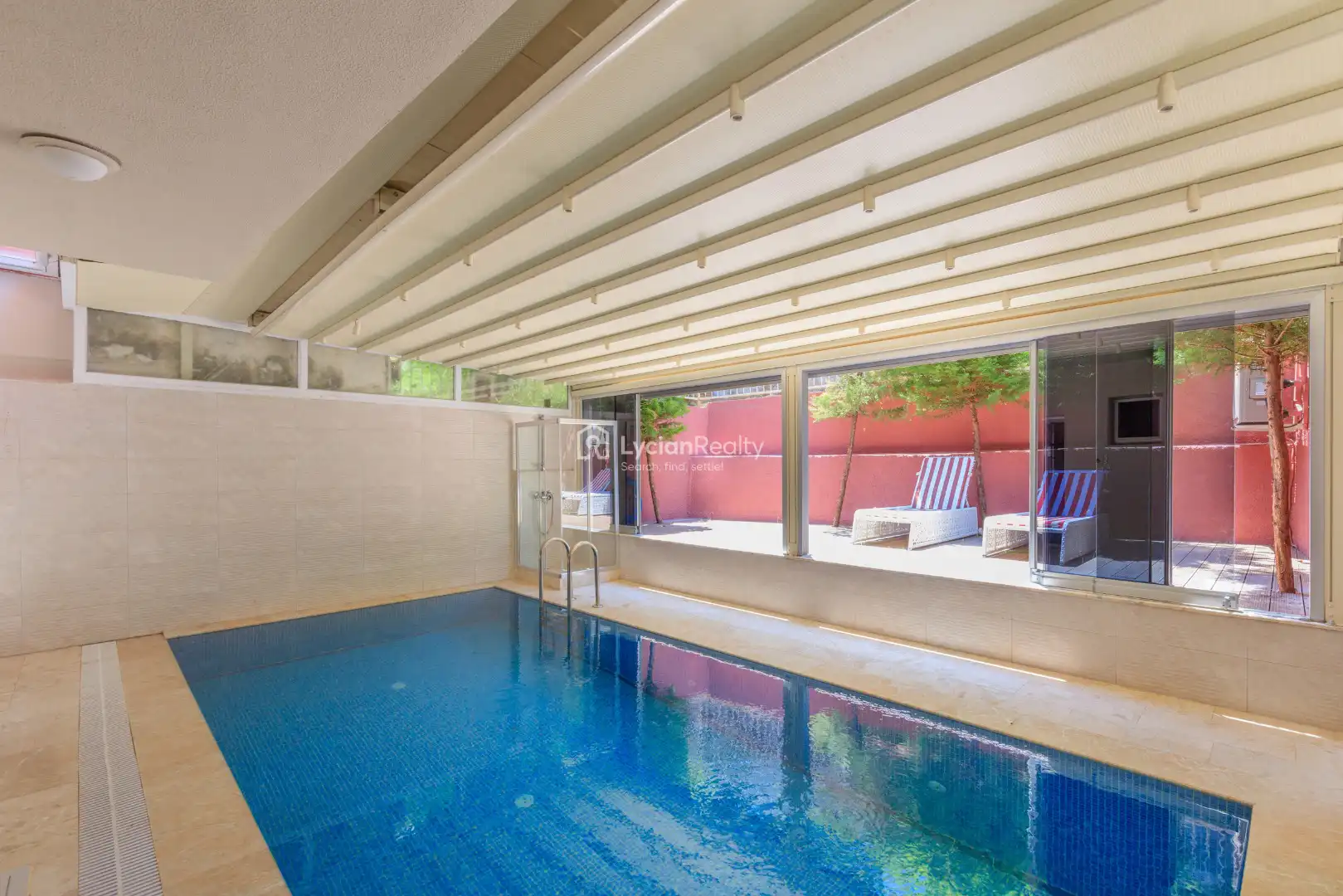 Overview
Villa
Fethiye / Fethiye

3

300
Description
OVERVIEW
Our company, which is one of the leading construction companies in the region, does not charge you any extra fees or commissions under any name or condition for the information, presentation, demonstration or sale of any property we offer you.
This villa, which has a view of Fethiye Marina, Knight Island and almost the entire Gulf of Fethiye, is located in Karagözler District.
Due to its location, it is approximately 500 m from the center of Fethiye.
The main features of our villa equipped with a smart home system are;
We have a closed garage with automatic doors. Direct access from the garage to the house. Both this gateway and the outer door of the villa are steel doors.
With the closed circuit camera system, the whole house environment can be observed and recorded.
Alarm system with remote control and motion sensor.
All balcony doors, terrace doors, room windows and even bathroom windows have a shutter system that you can control either from the smart home system or from the simple buttons next to it.
Our entire house is air-conditioned with central heating and cooling system.
On the living floor, you can enjoy the wonderful view of Fethiye both in winter and in summer, with a large living room and kitchen, a large front terrace, which can be opened and closed with a remote control and folding windows. There is a bedroom with en-suite bathroom in the middle part and a heated swimming pool in the back part. In addition, with the remote-controlled blinds around our swimming pool and the remote-controlled retractable ceiling on it, we can use it either open or closed, and relax in your private sauna right next to the pool.
You can control the blinds, lighting, water temperatures and many other features of the whole house from the smart home system panel on the living floor.
On the upper floor, there are 2 bedrooms with a view of Fethiye from the window and balcony on the front and a bathroom belonging to these bedrooms, and another bedroom with a balcony and an en-suite bathroom on the back.
On the roof floor, there are 2 terraces, 1 small (at the back) and 1 large (on the front). There is also a dining table on your front terrace, a satellite connection to which a TV can be installed if desired, and a large barbecue. Again, since the front of this terrace has been raised, you can sunbathe as you wish, away from foreign eyes, against the uninterrupted view of Fethiye, and enjoy Fethiye, which is sunny for 300 days a year.
In addition to all these, all our guests who own a unit from one of our projects will become a member of our concept, which also includes beach, marina, maintenance and rental services.
RESIDENCE 222 | HİSARÖNÜ
BEACH 222 | OLUDENIZ
They will be entitled to free lifetime access to many of our projects and VIP discounts in all our businesses.
AD NO:
32
Support Center
RELATED PERSON
Lycian Realty
You have the right to live in dream-like houses. Reaching us is very simple
©LycianRealty 2023. All rights reserved
Contact
Akarca Mahallesi Adnan Menderes Bulvarı No: 205/C 1-2-3 Fethiye/Muğla

[email protected]

+90 533 581 0548

+90 252 606 05 05