Hi Lycian!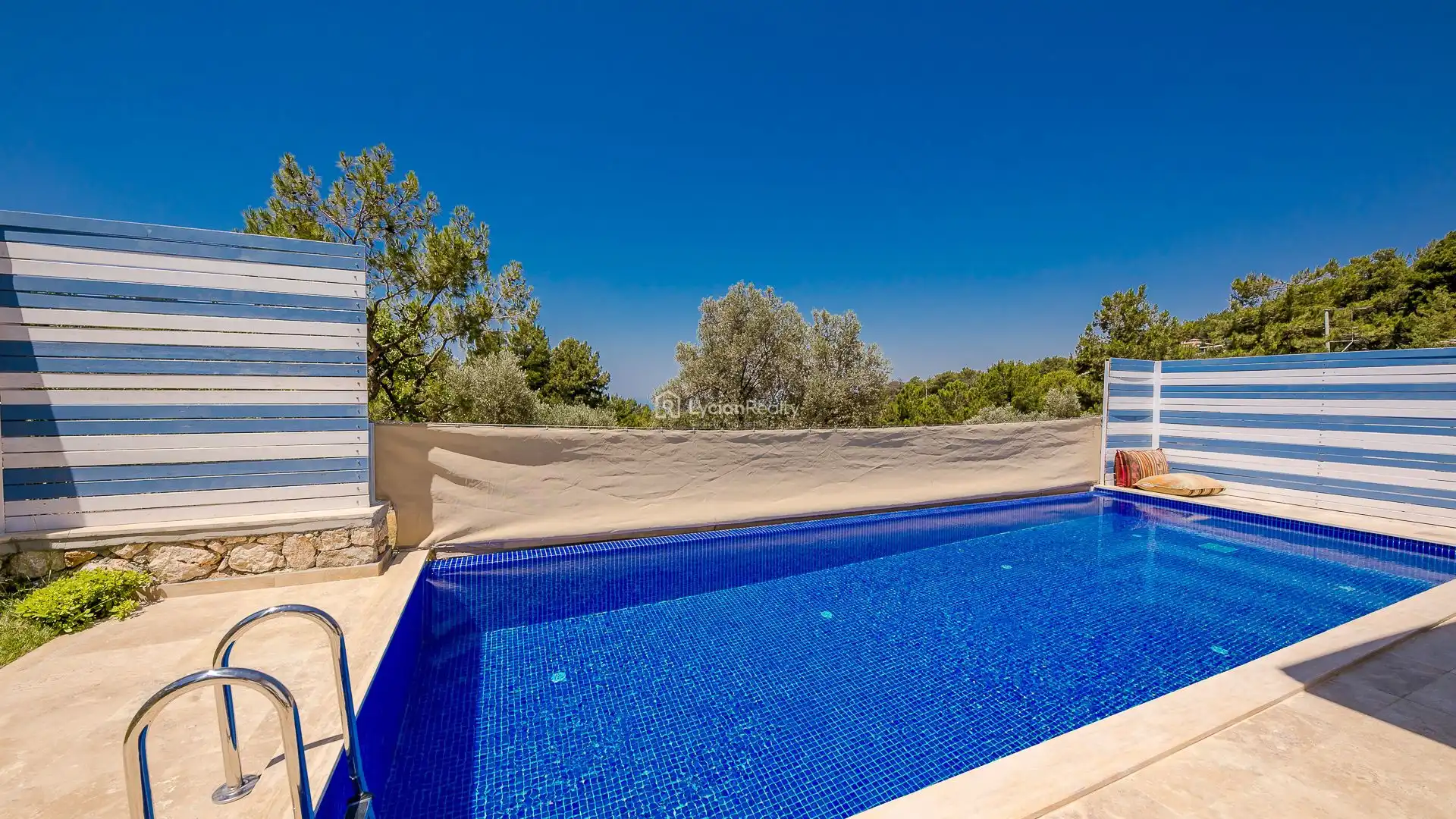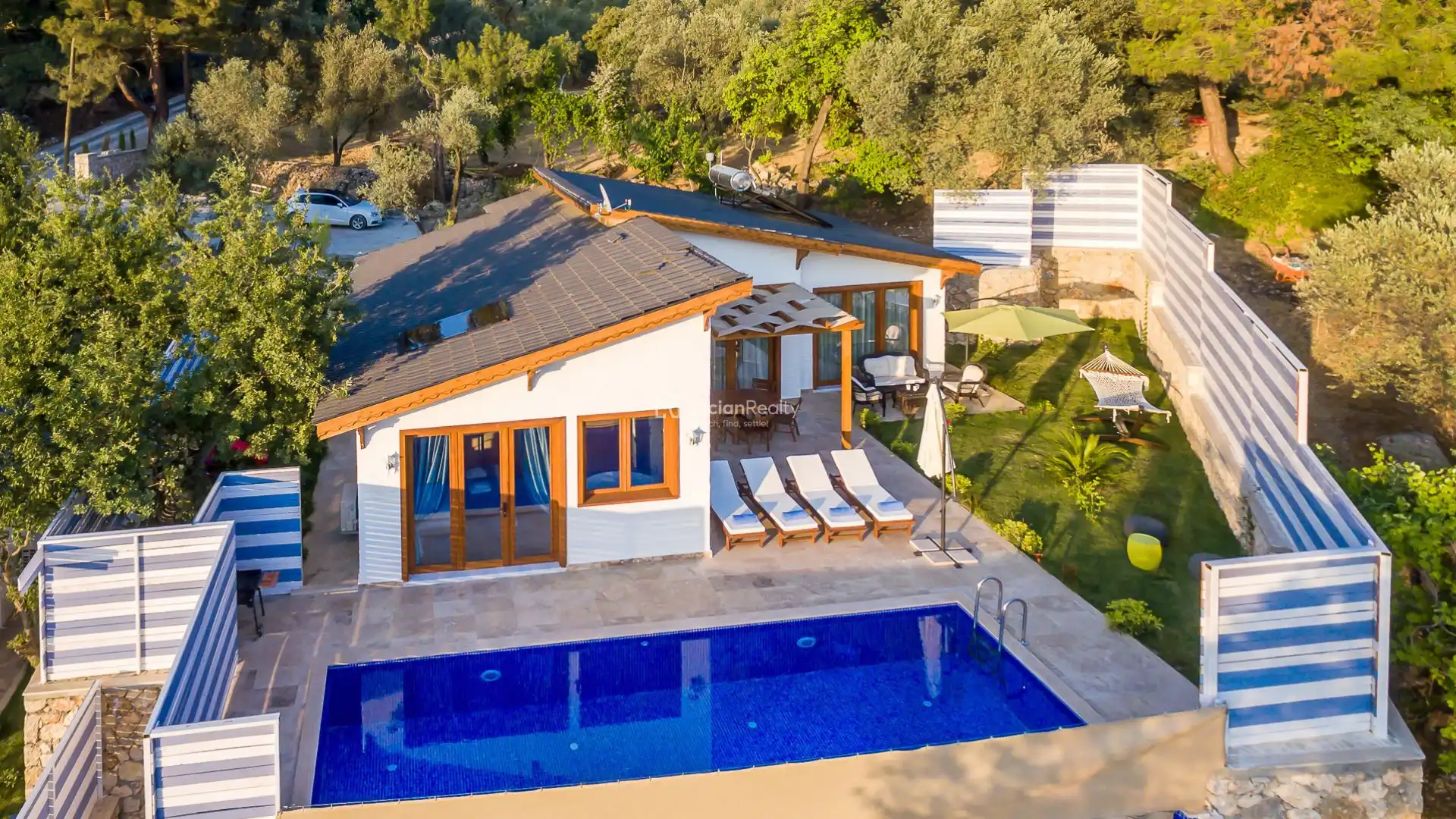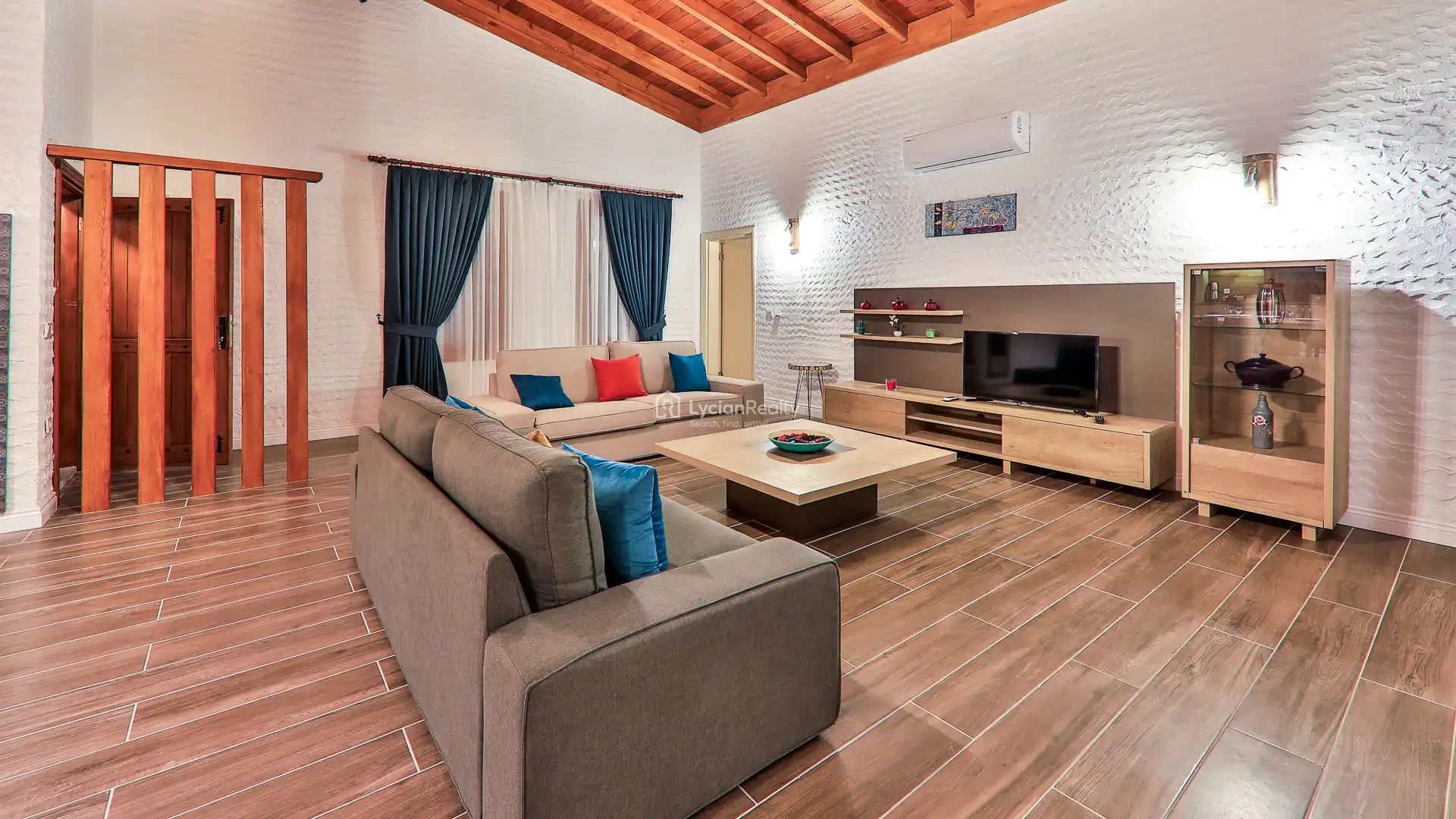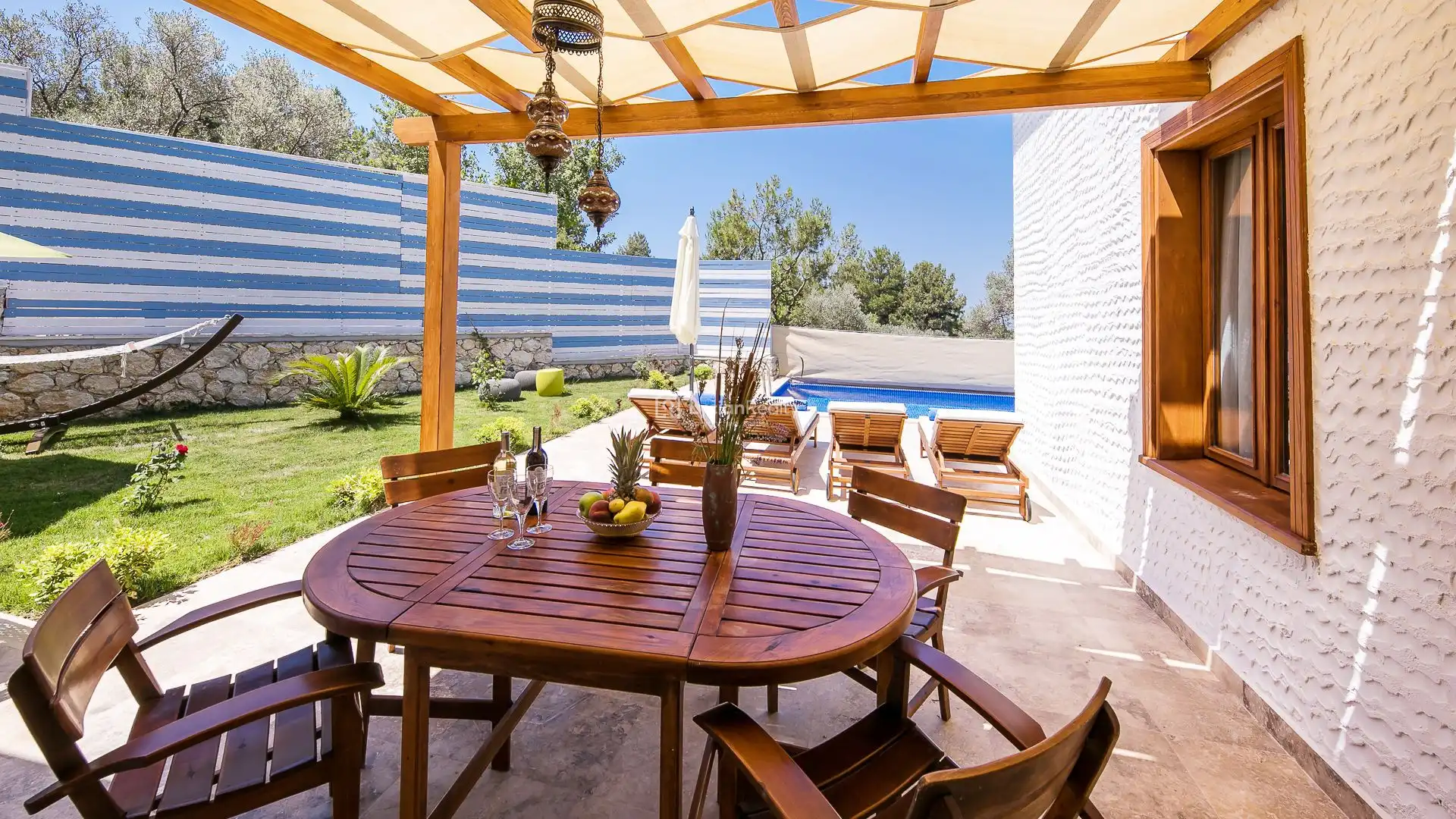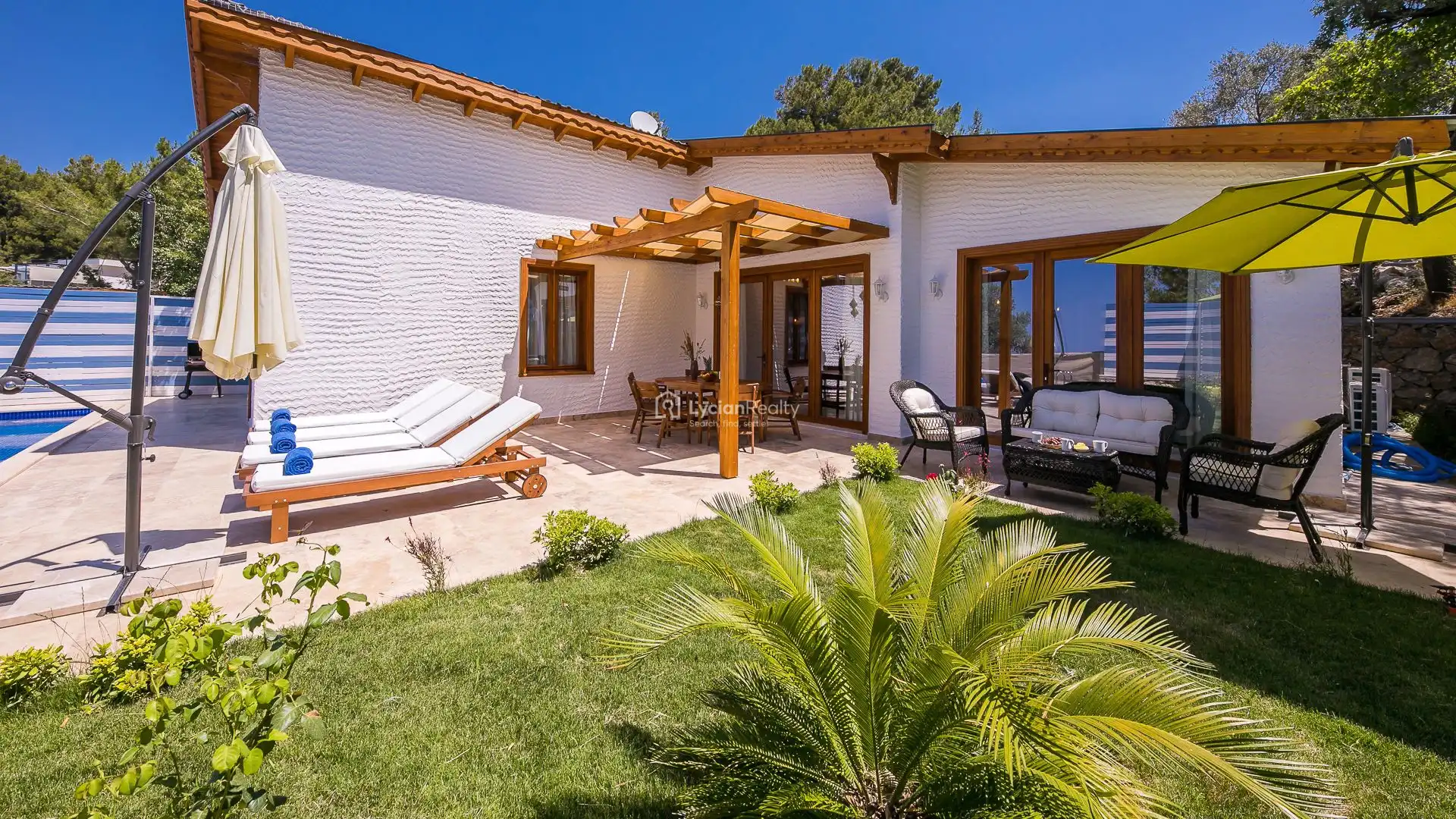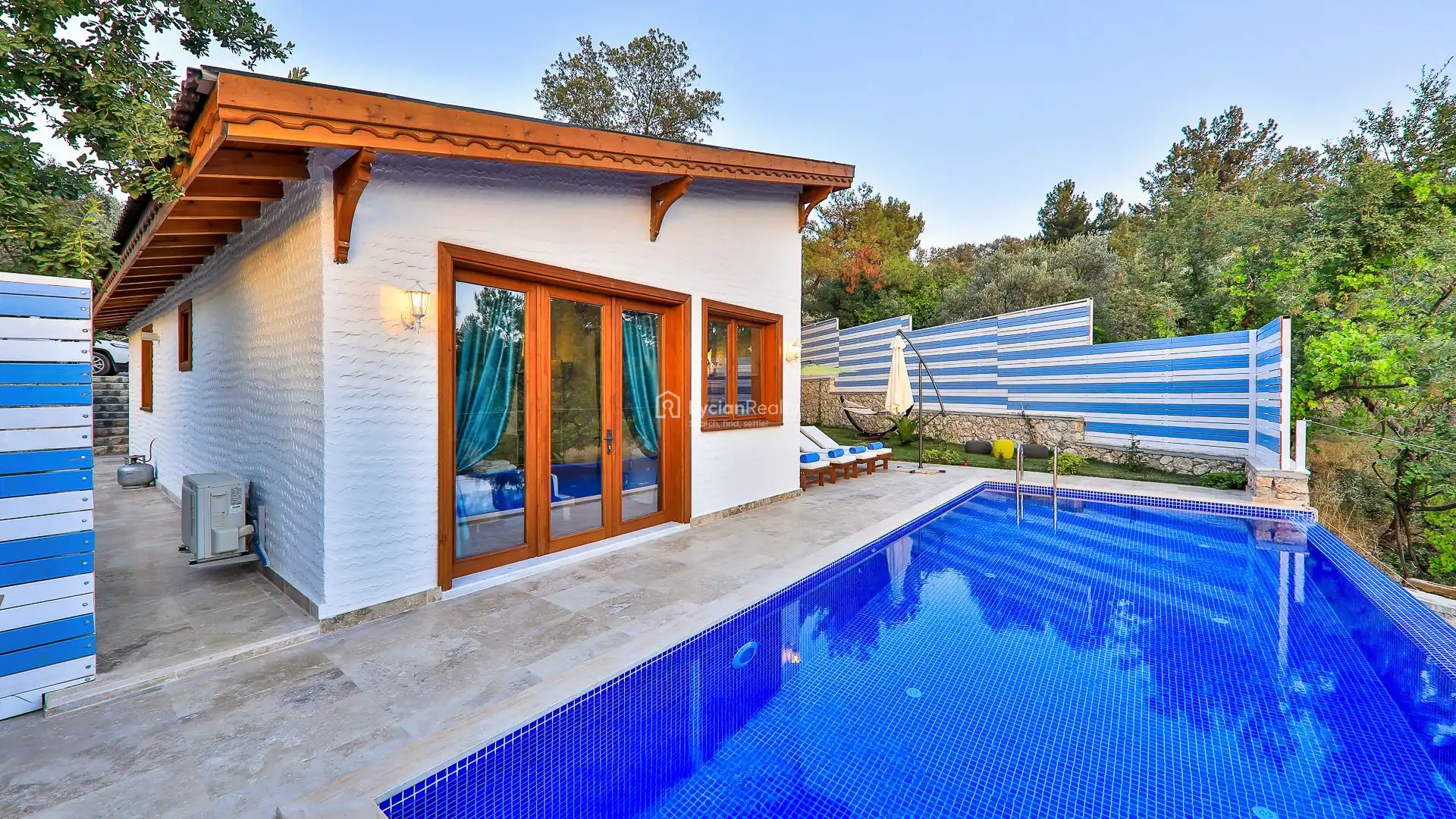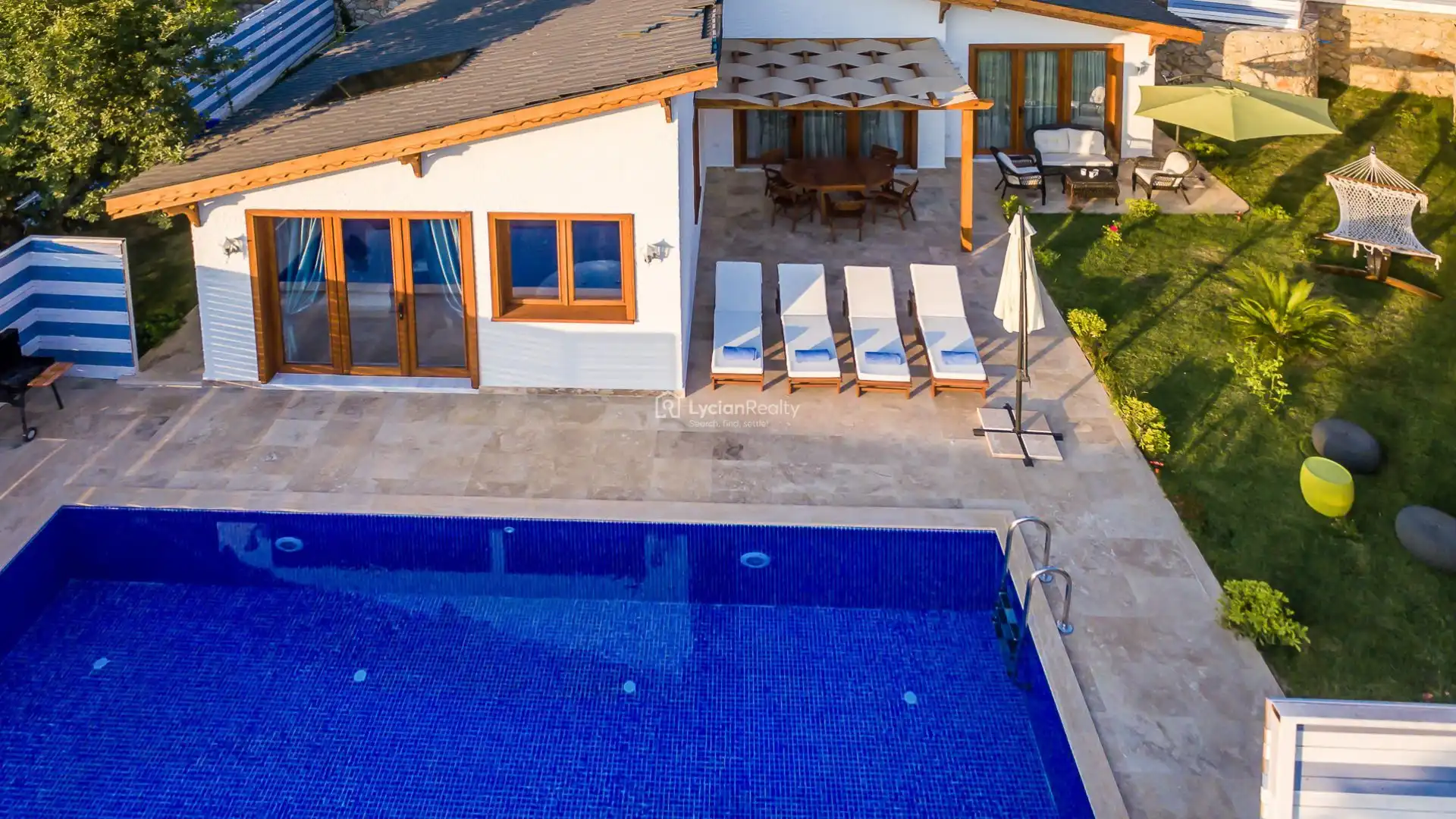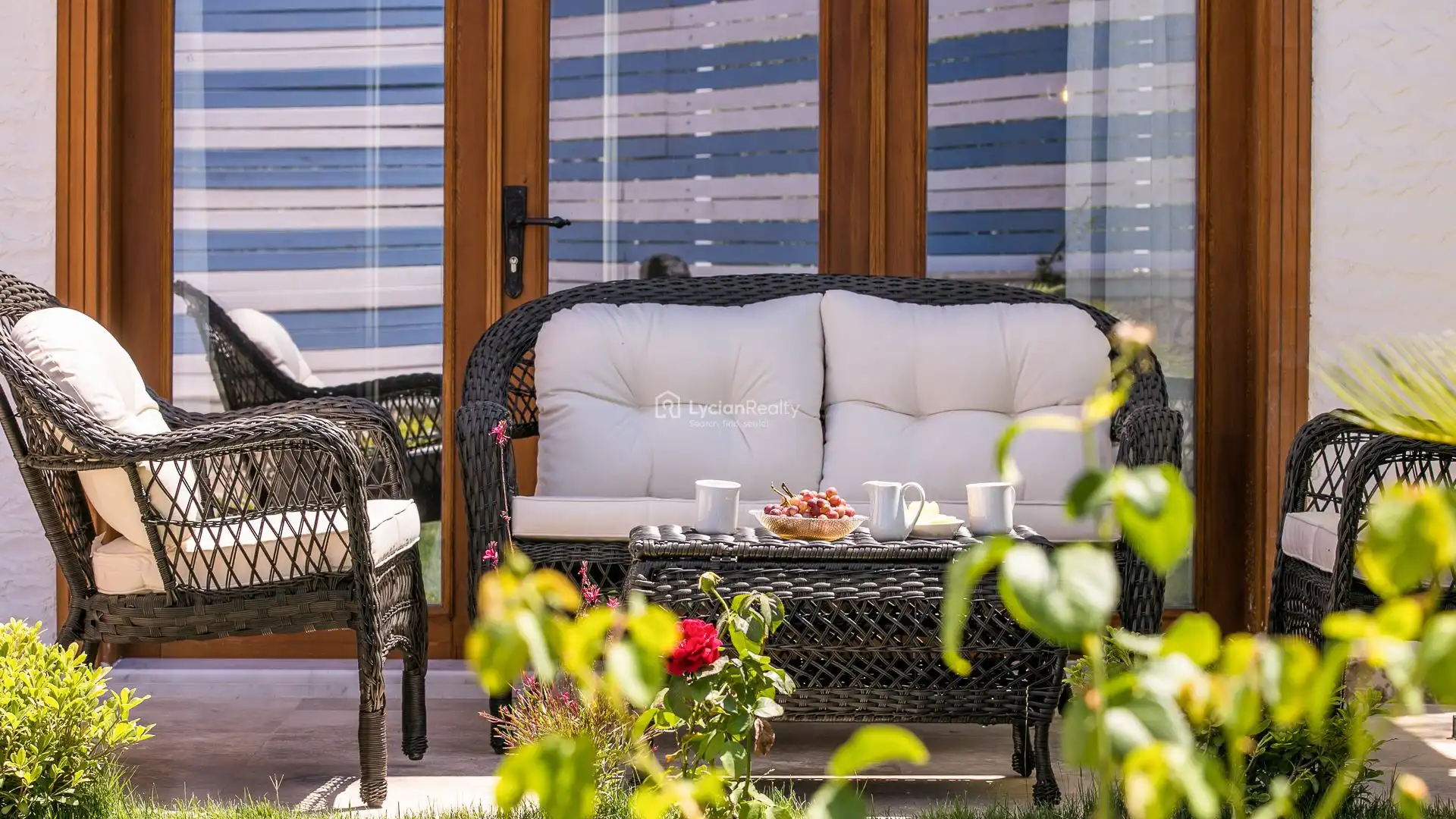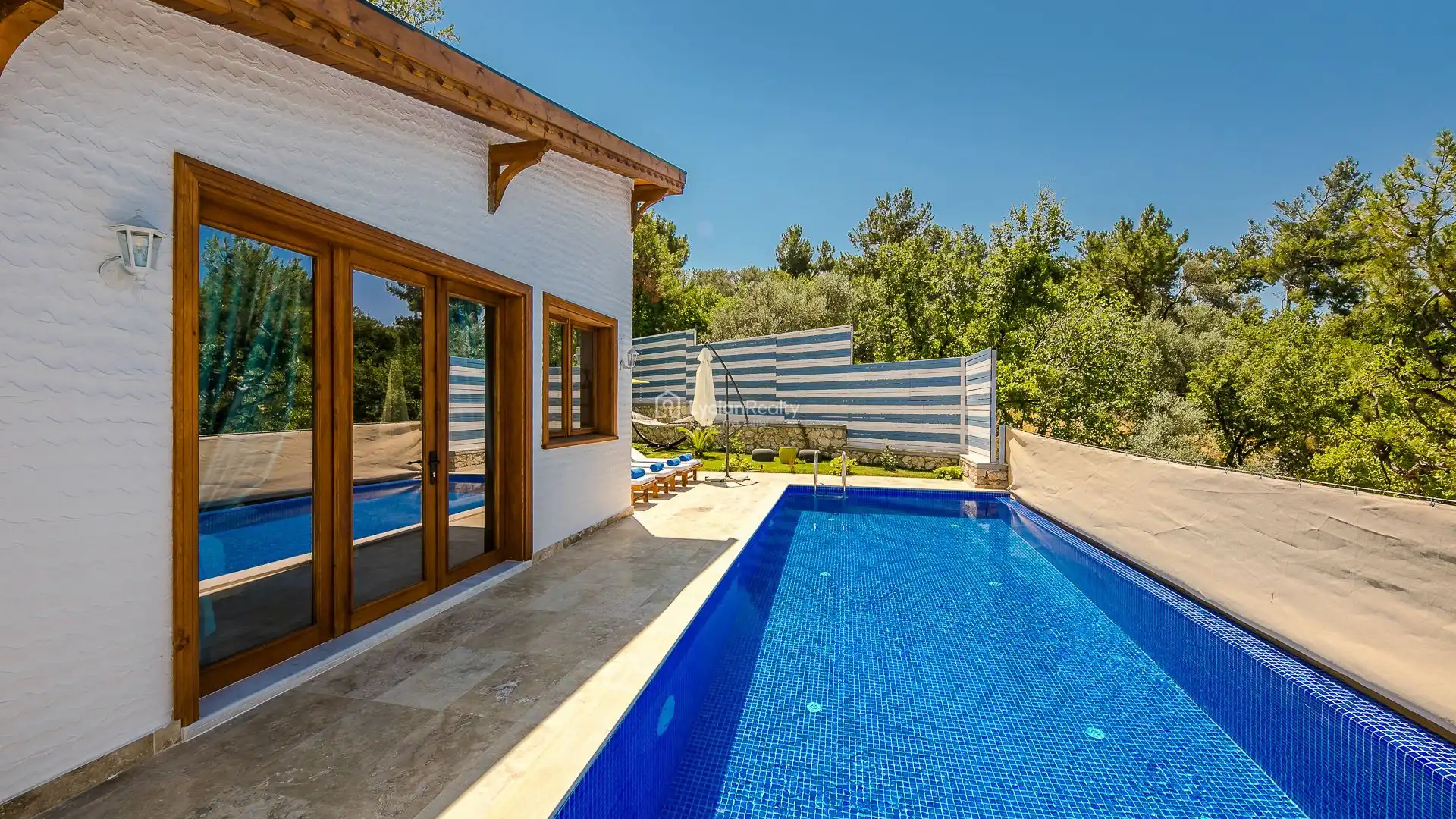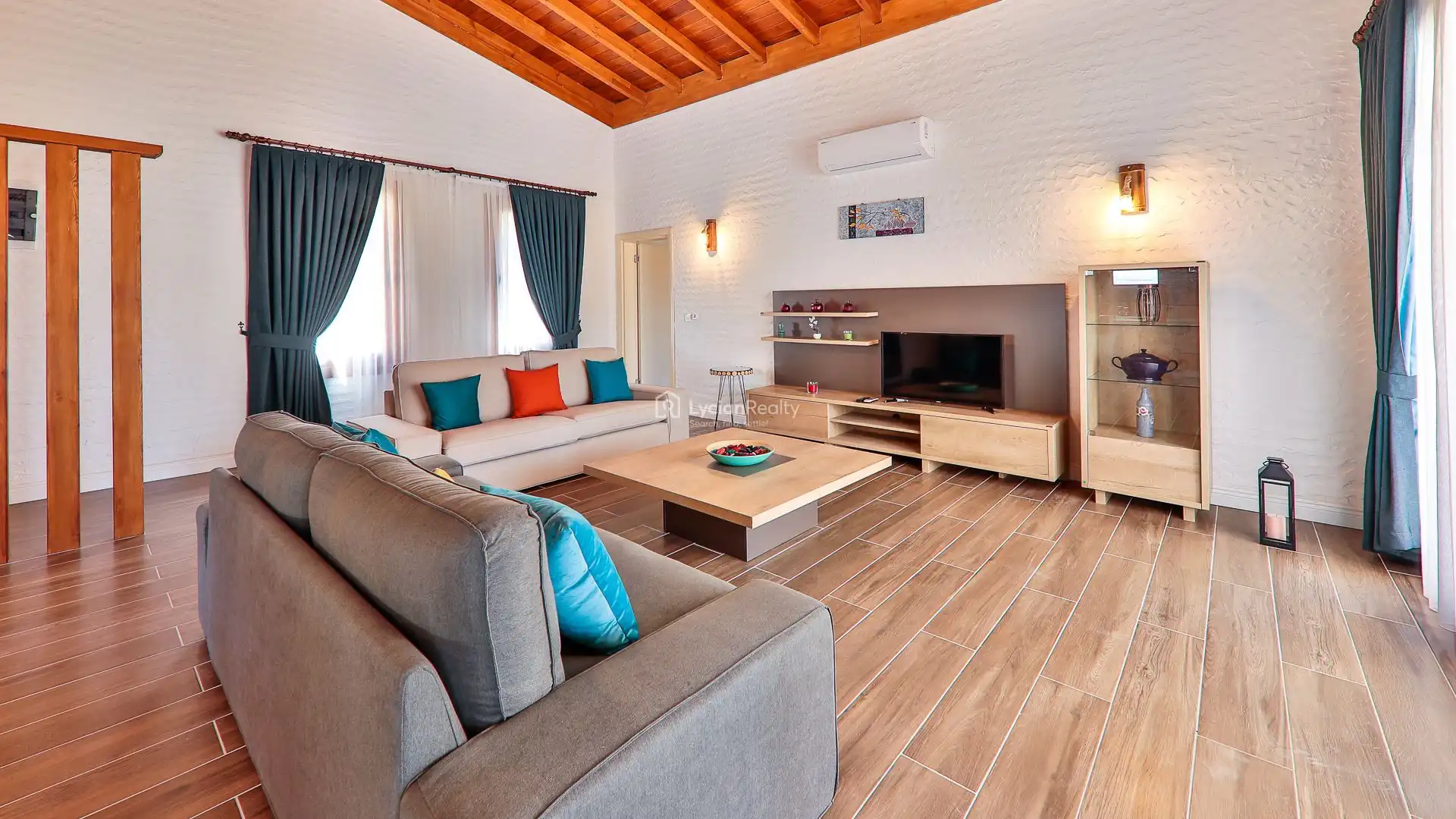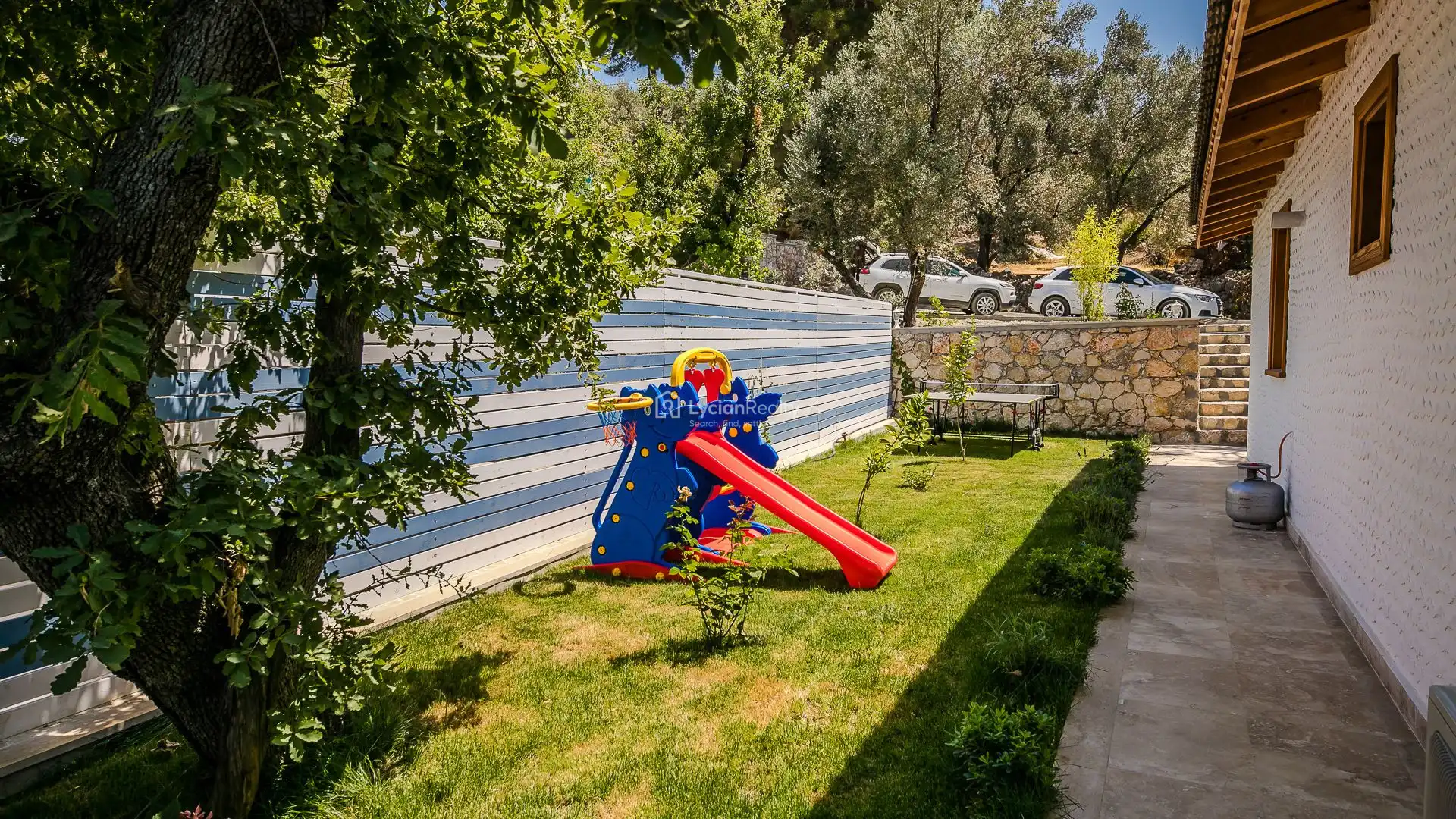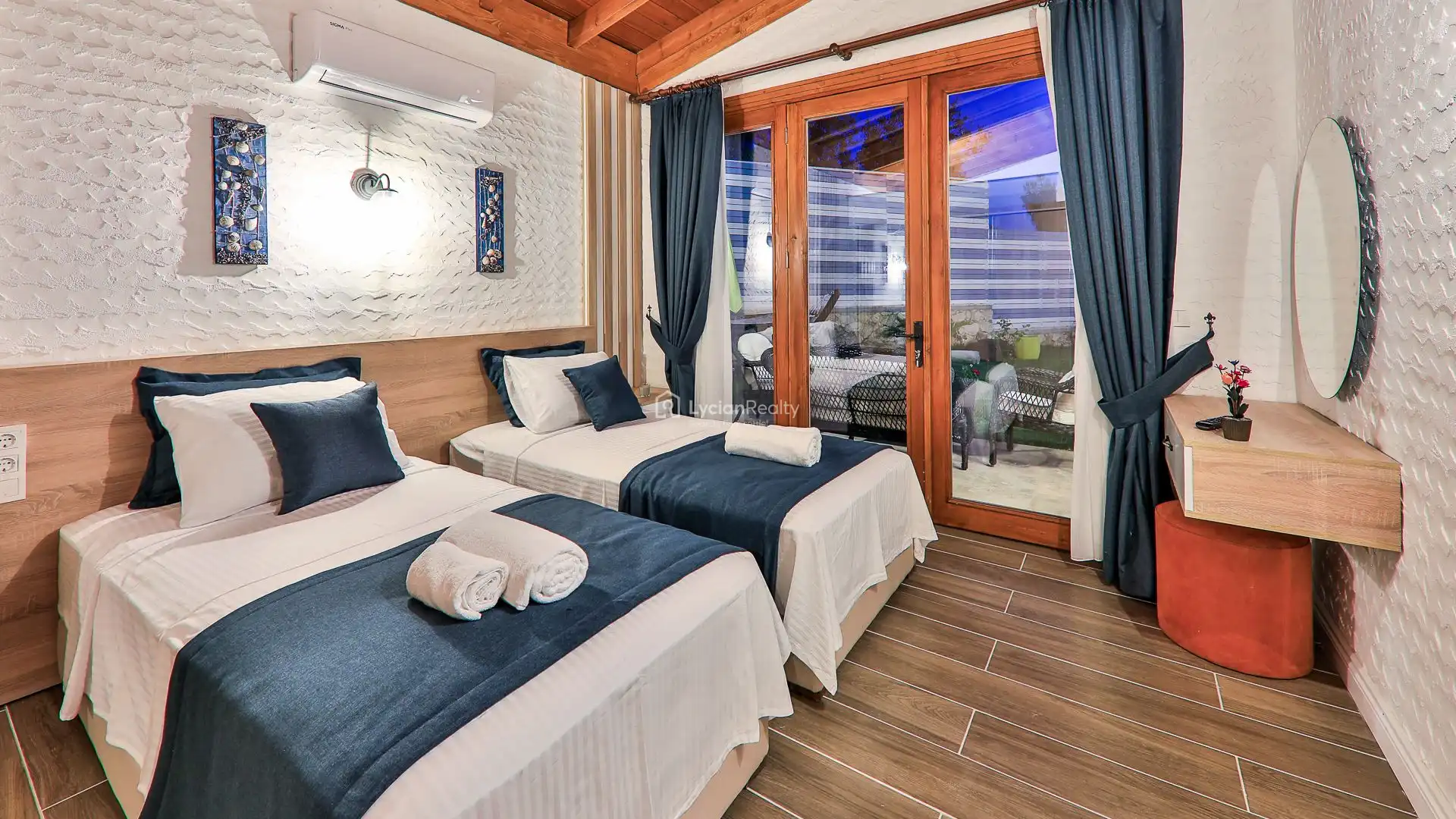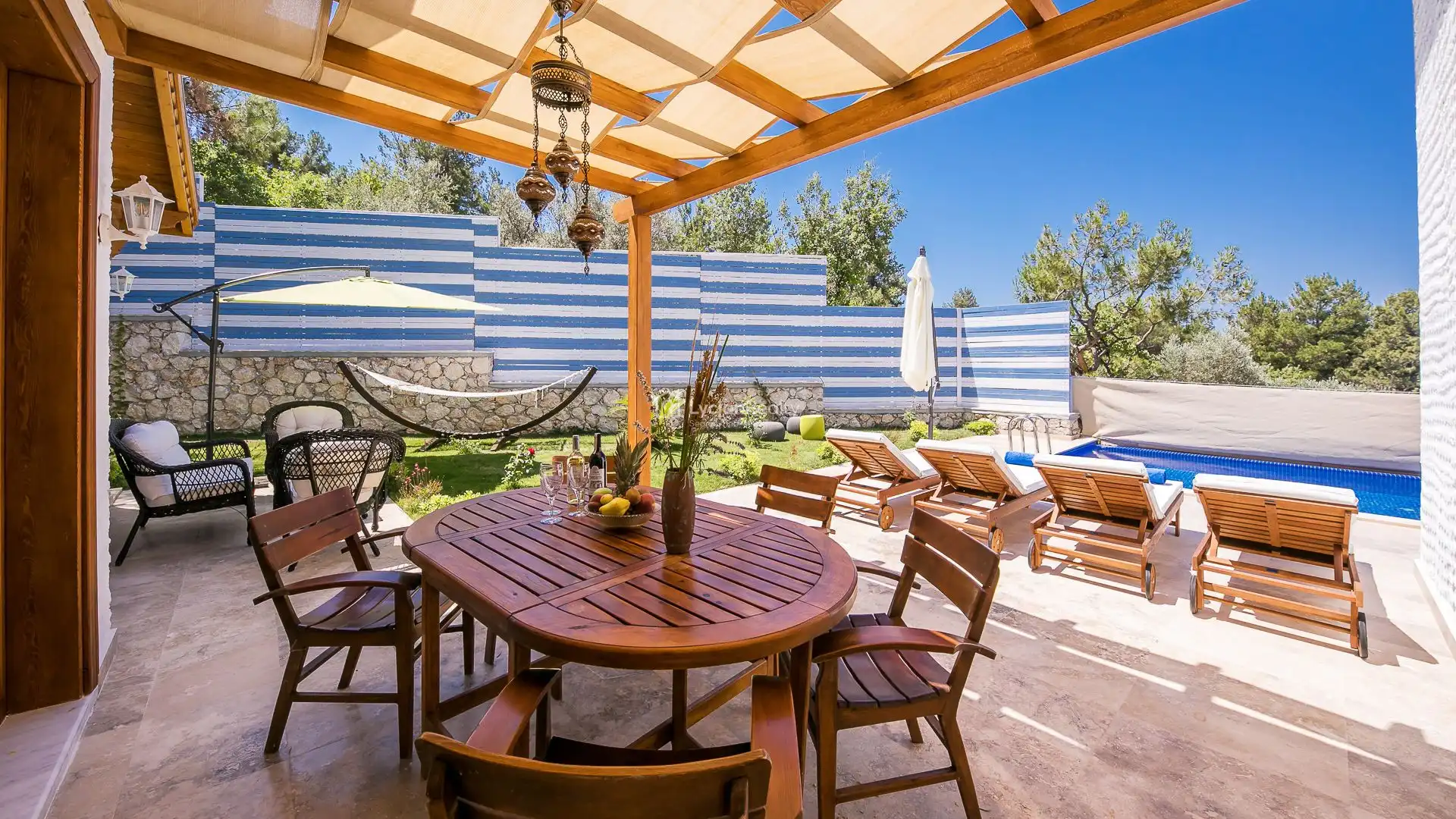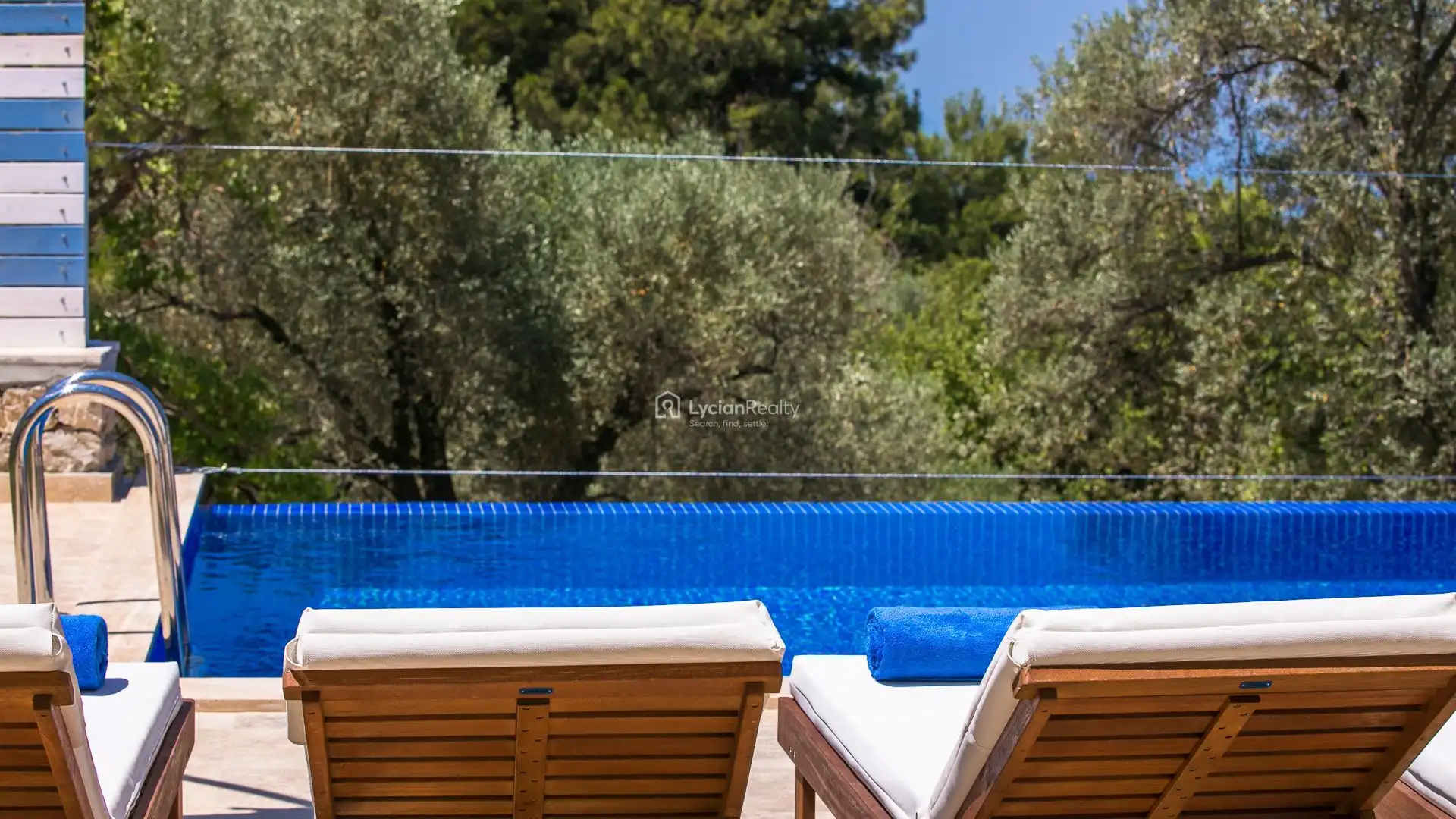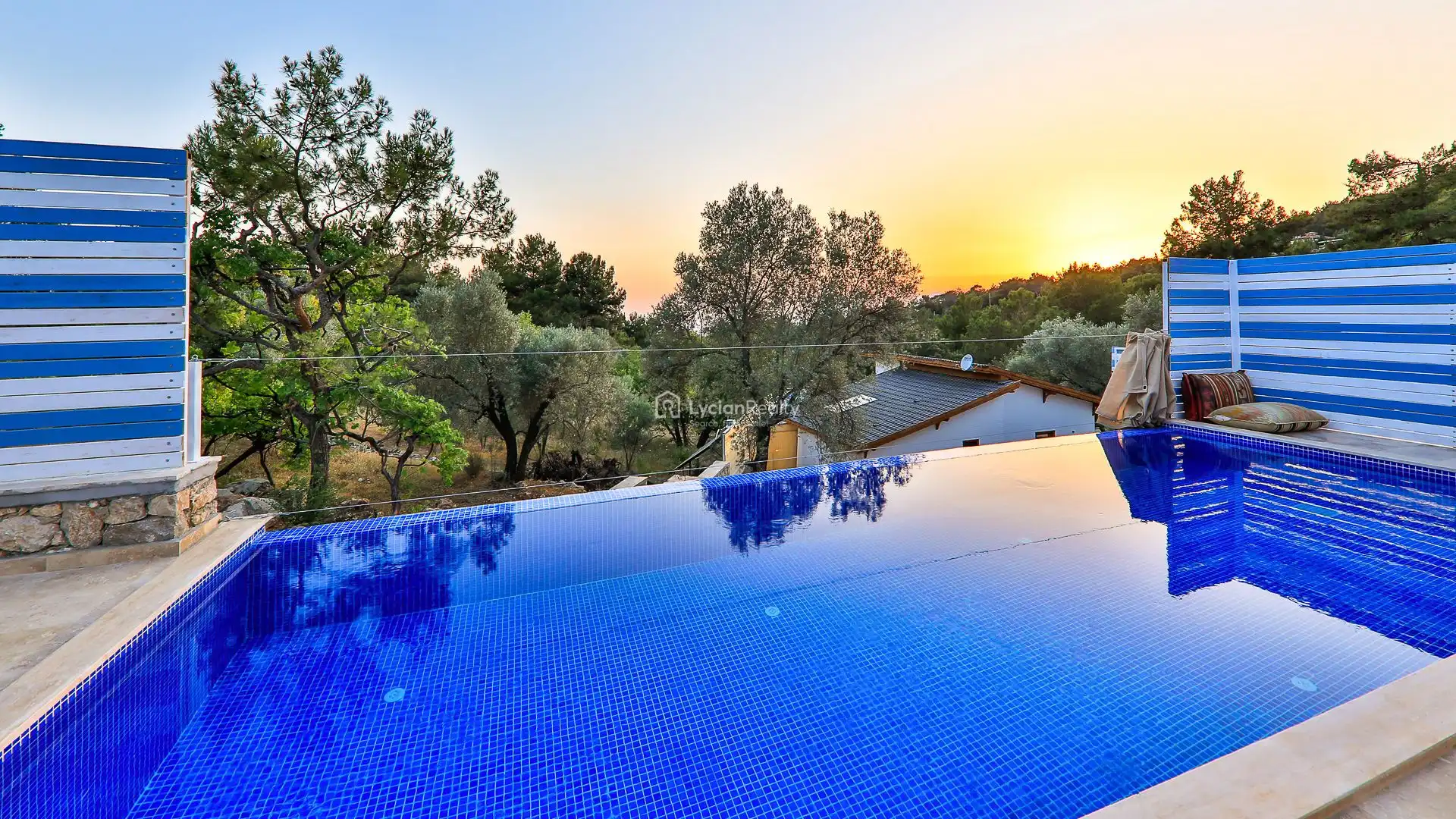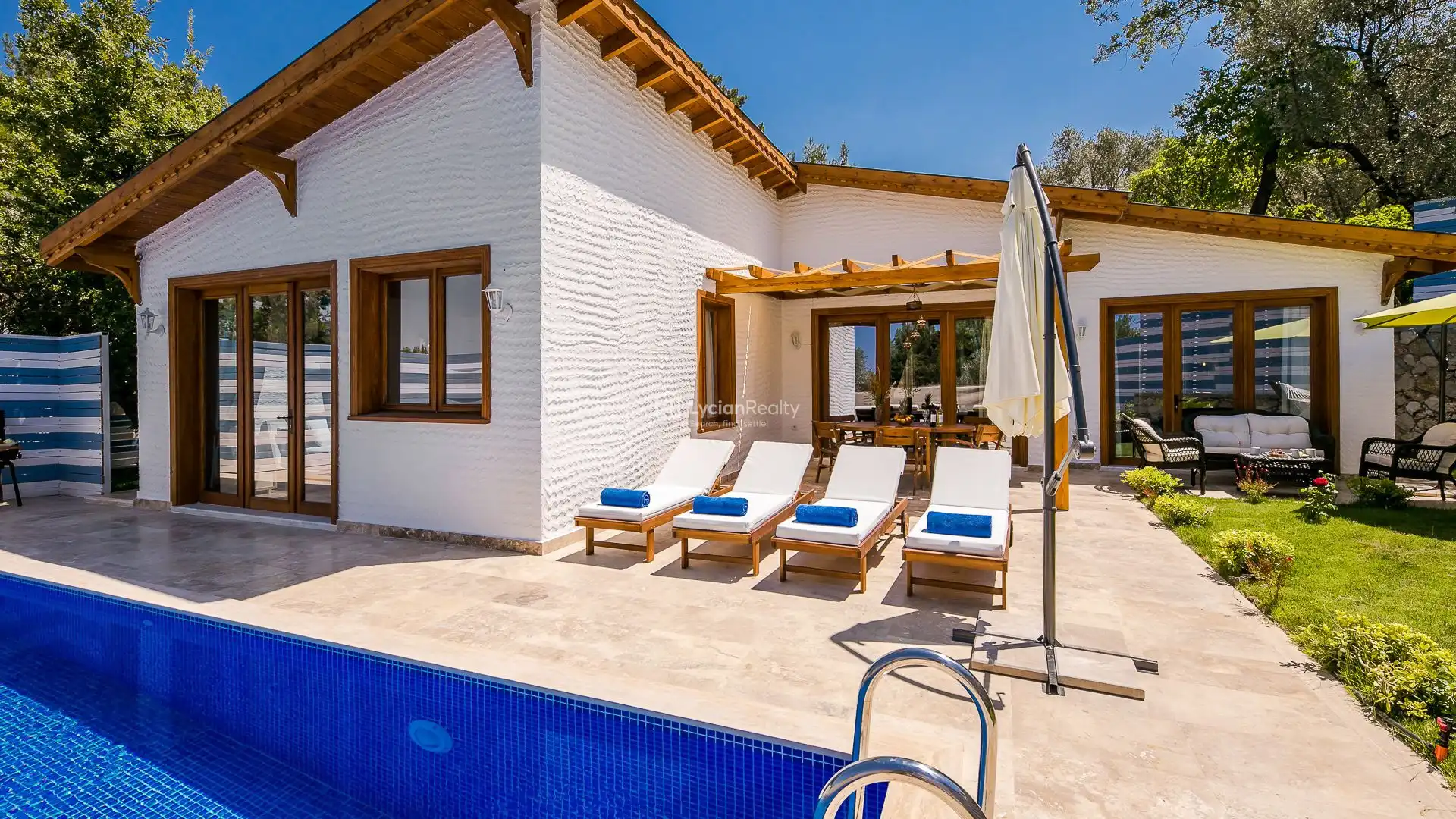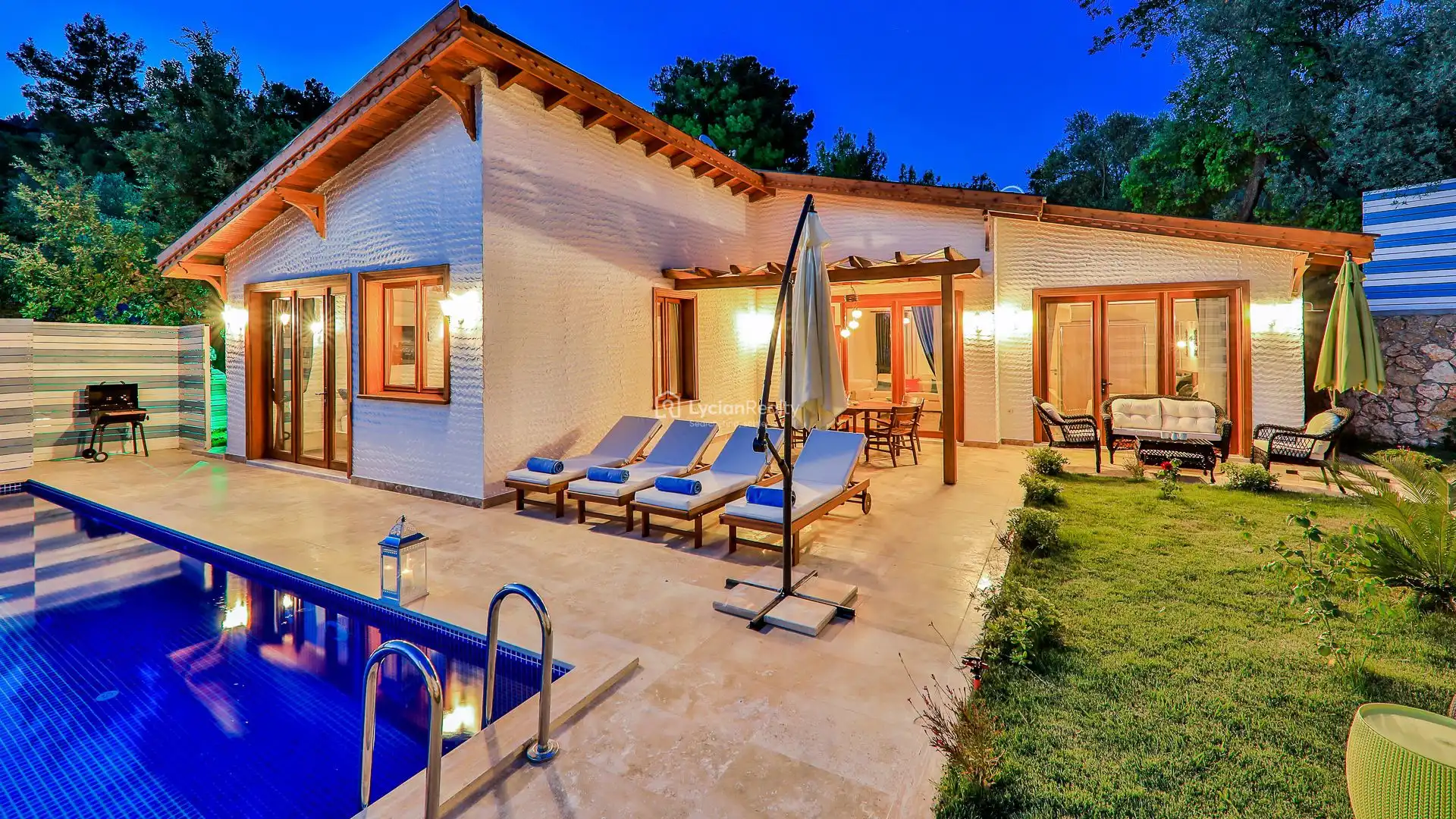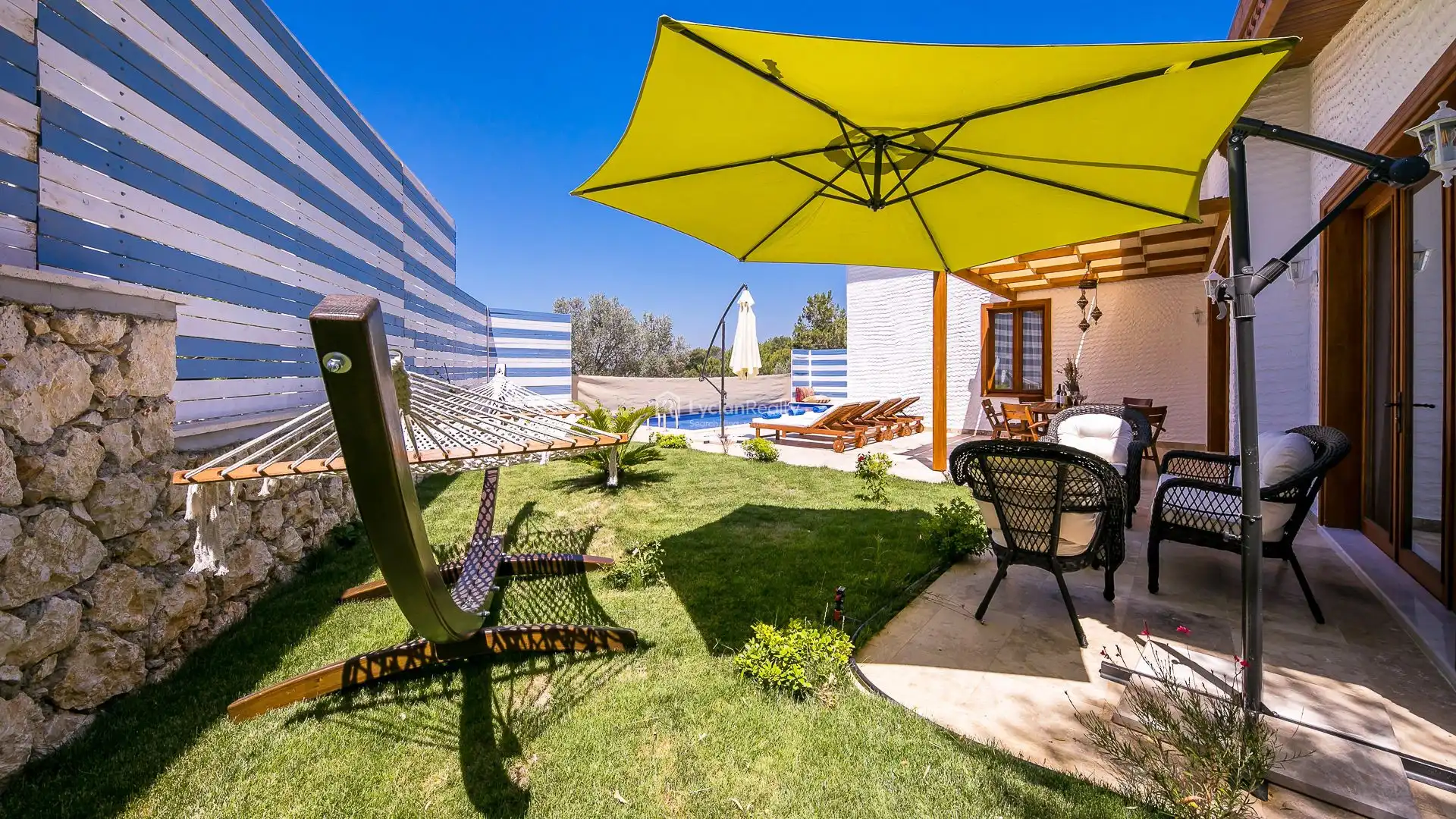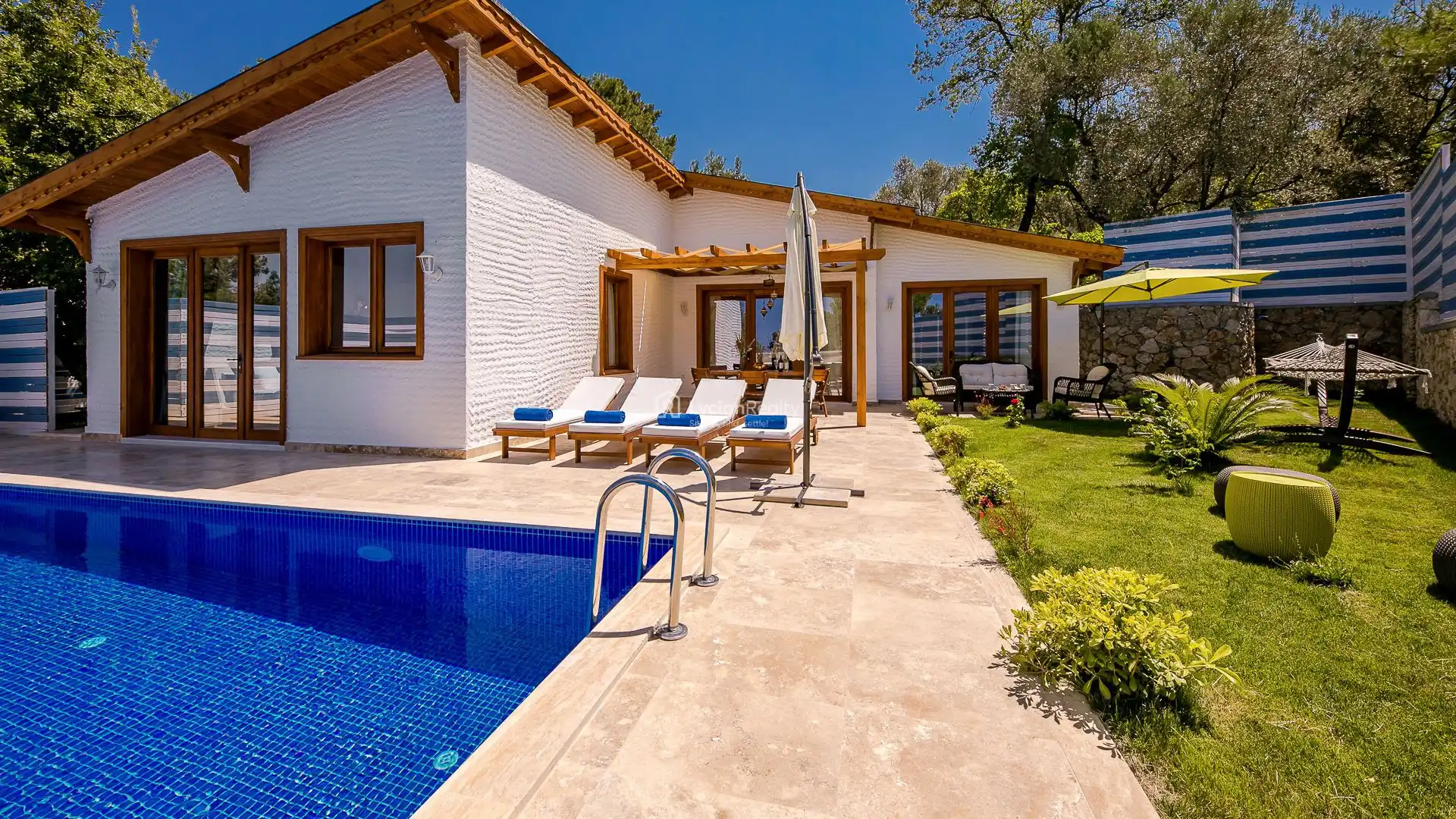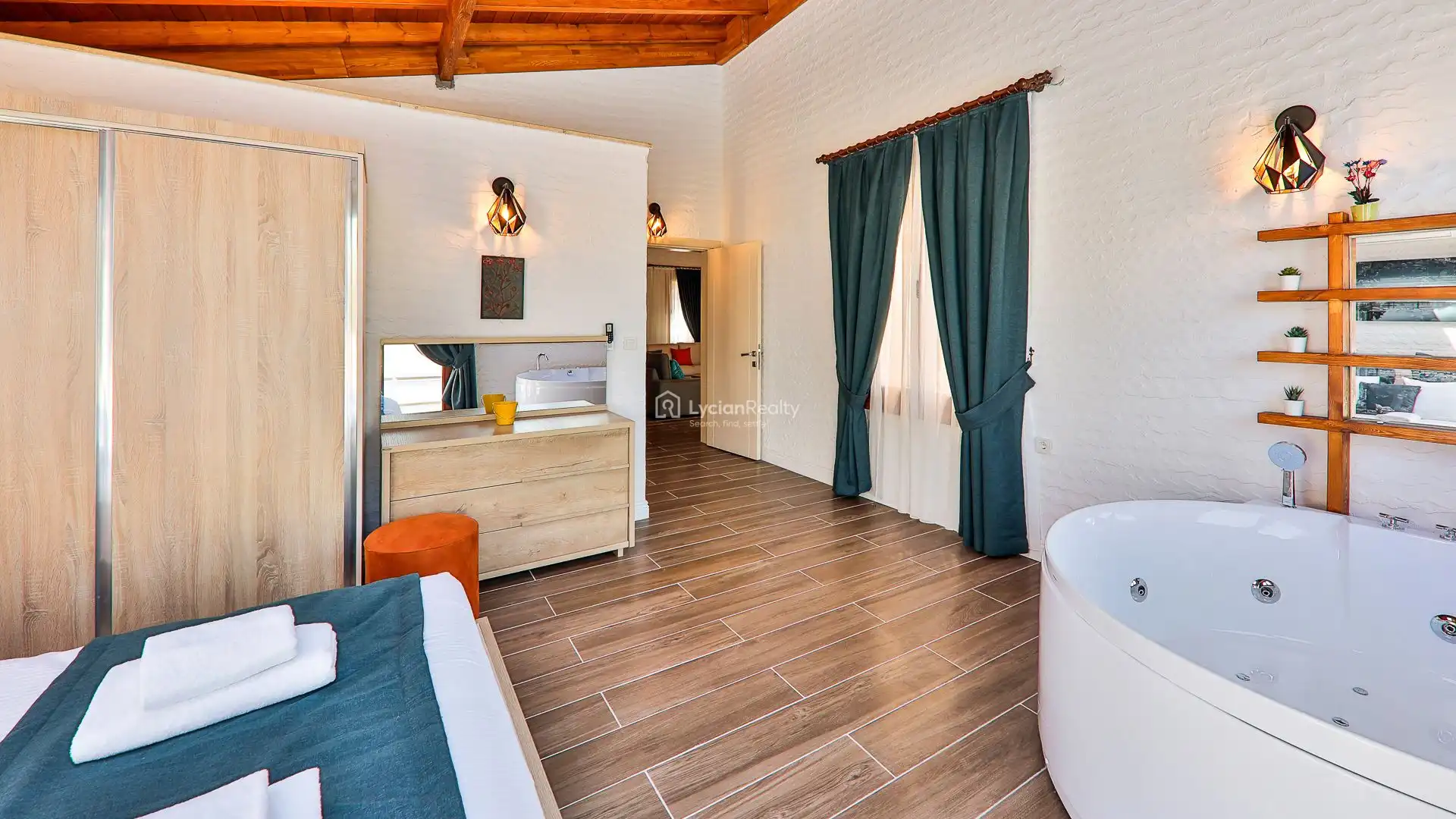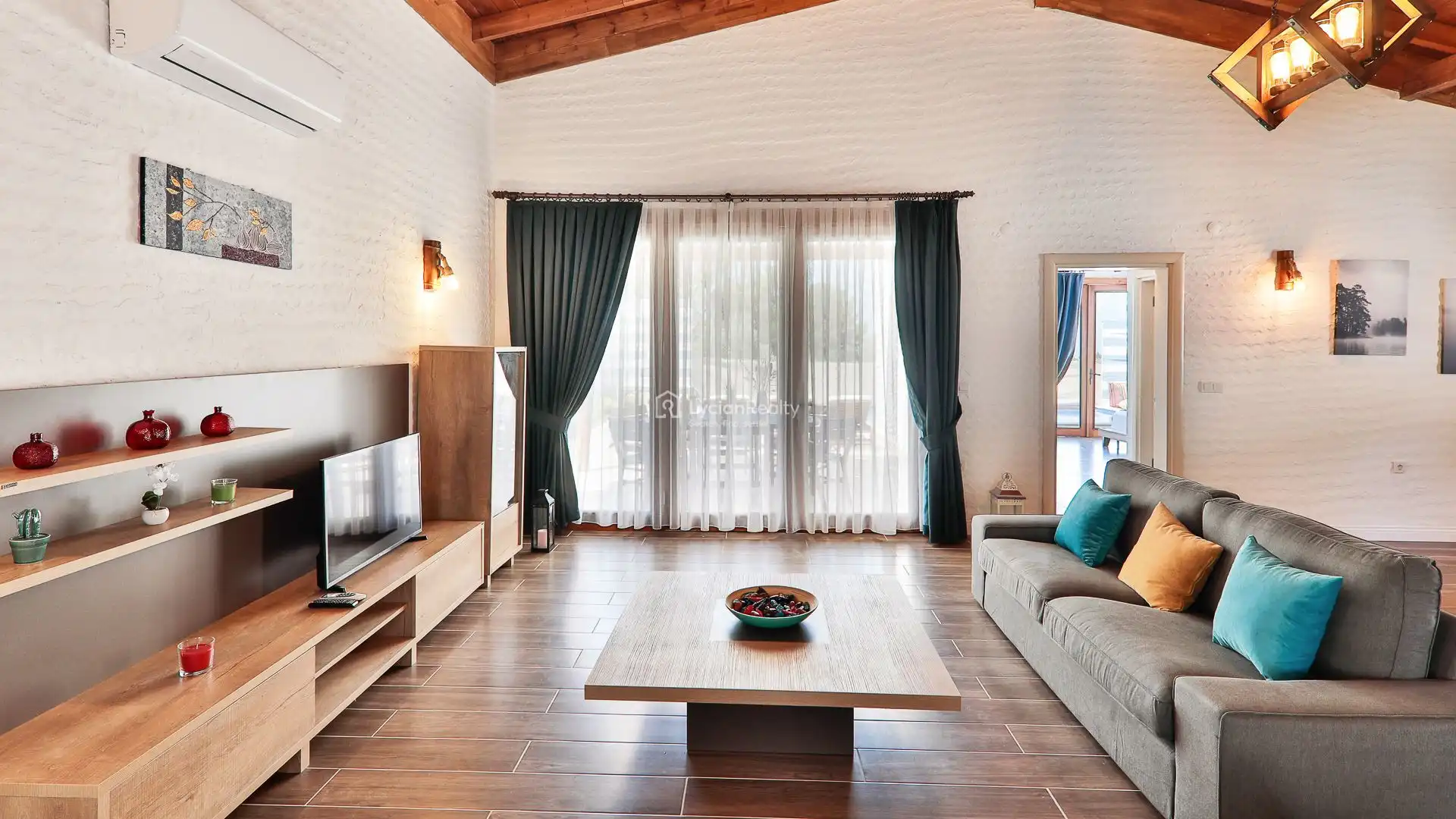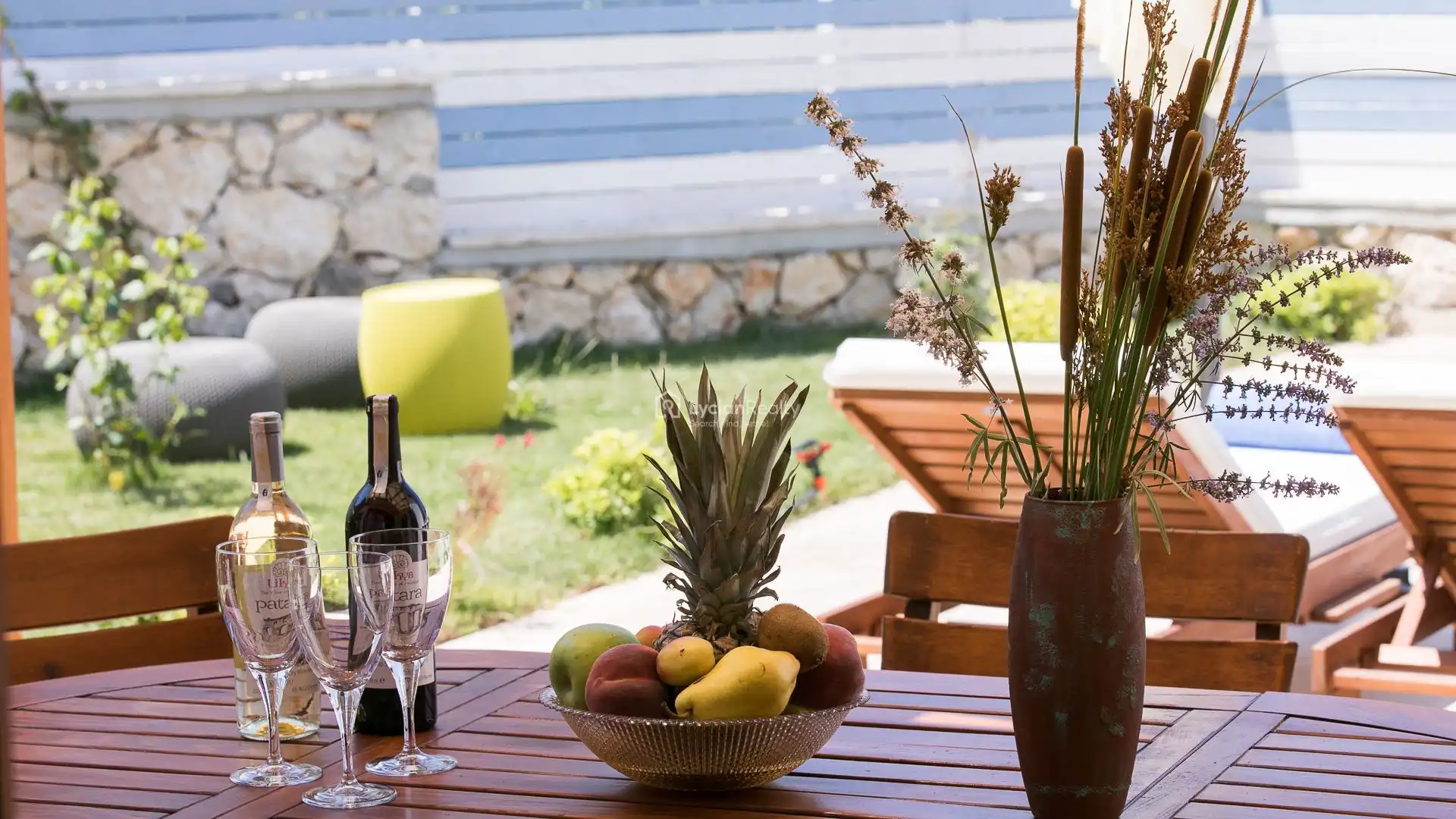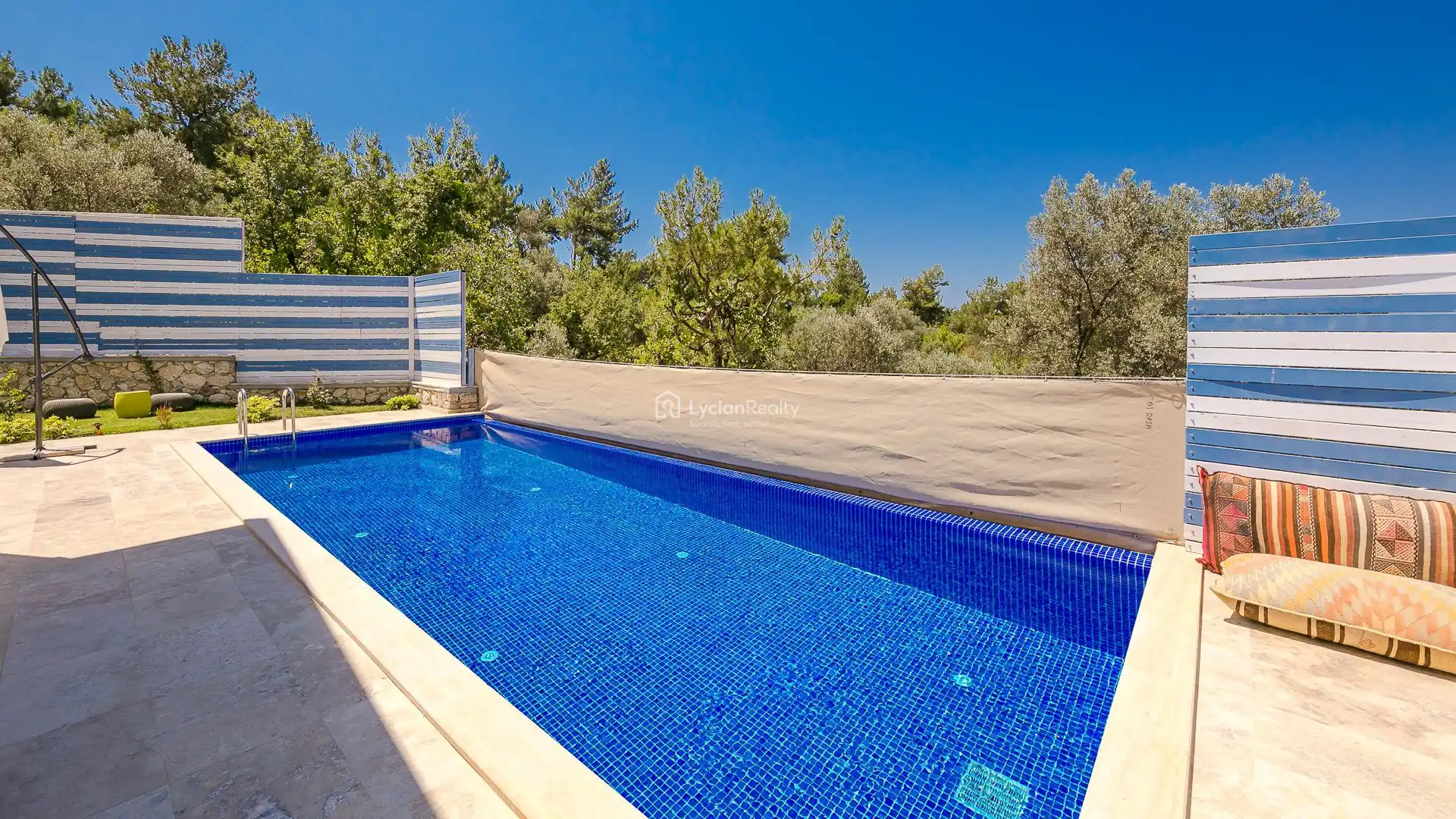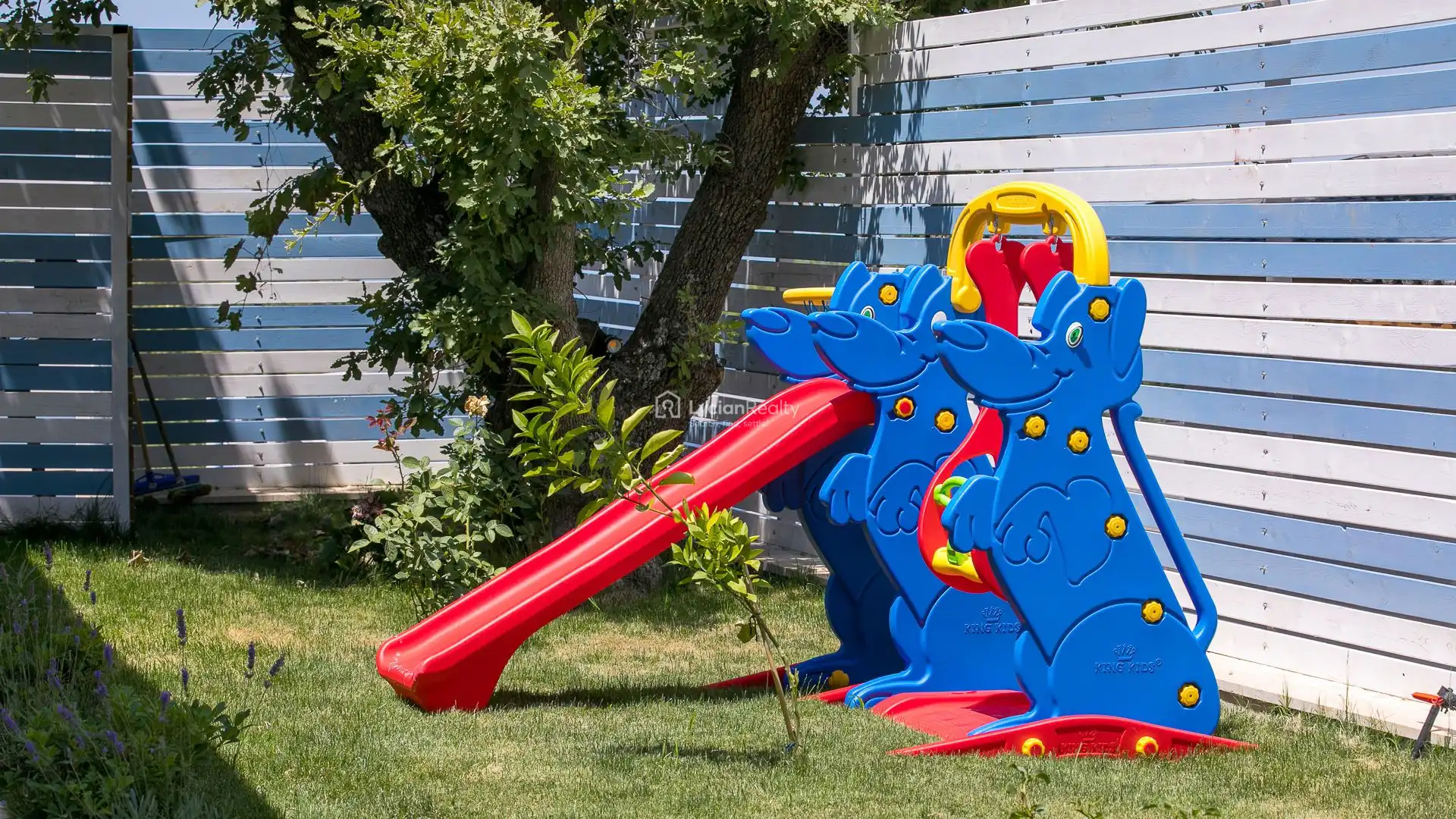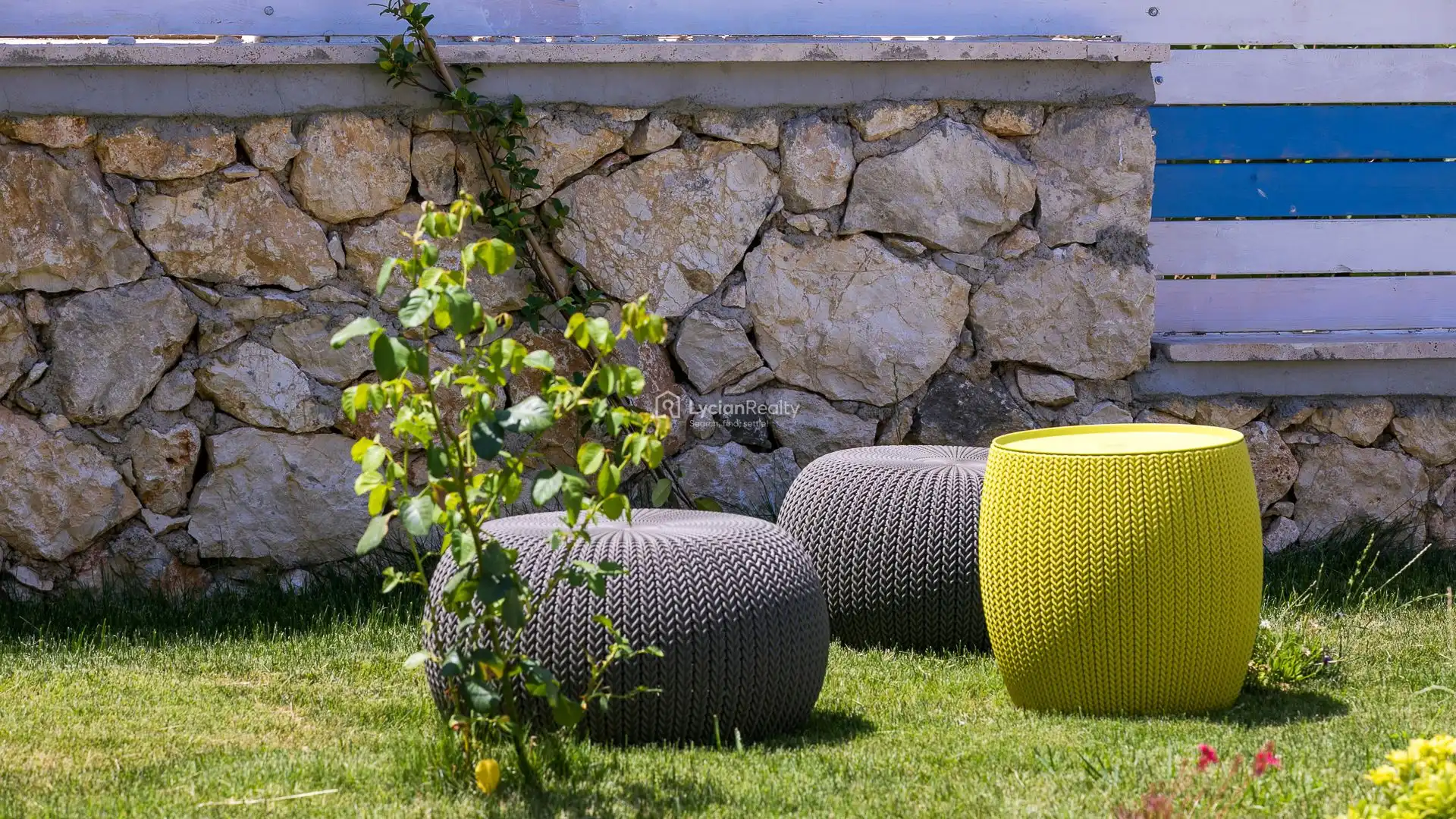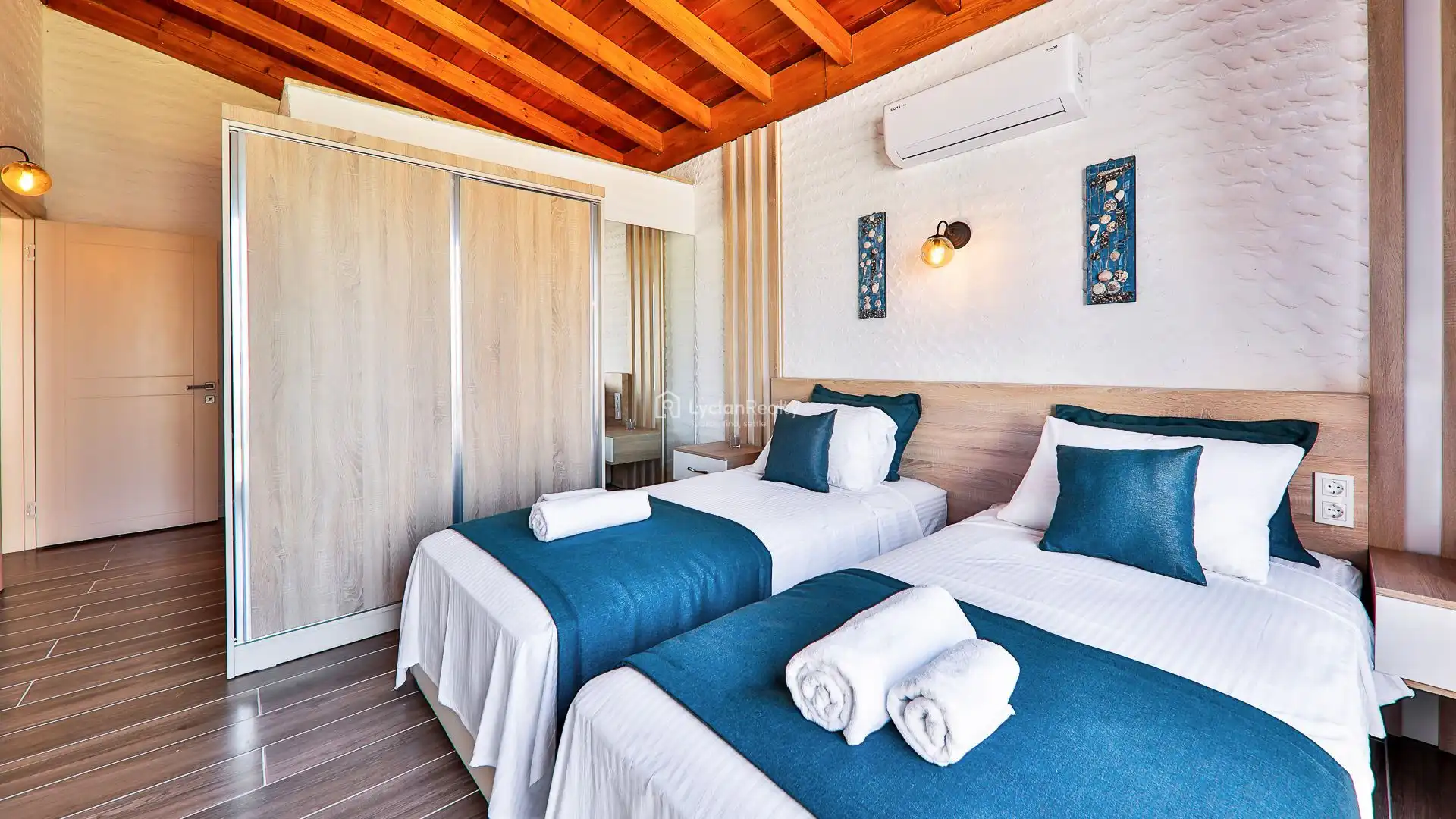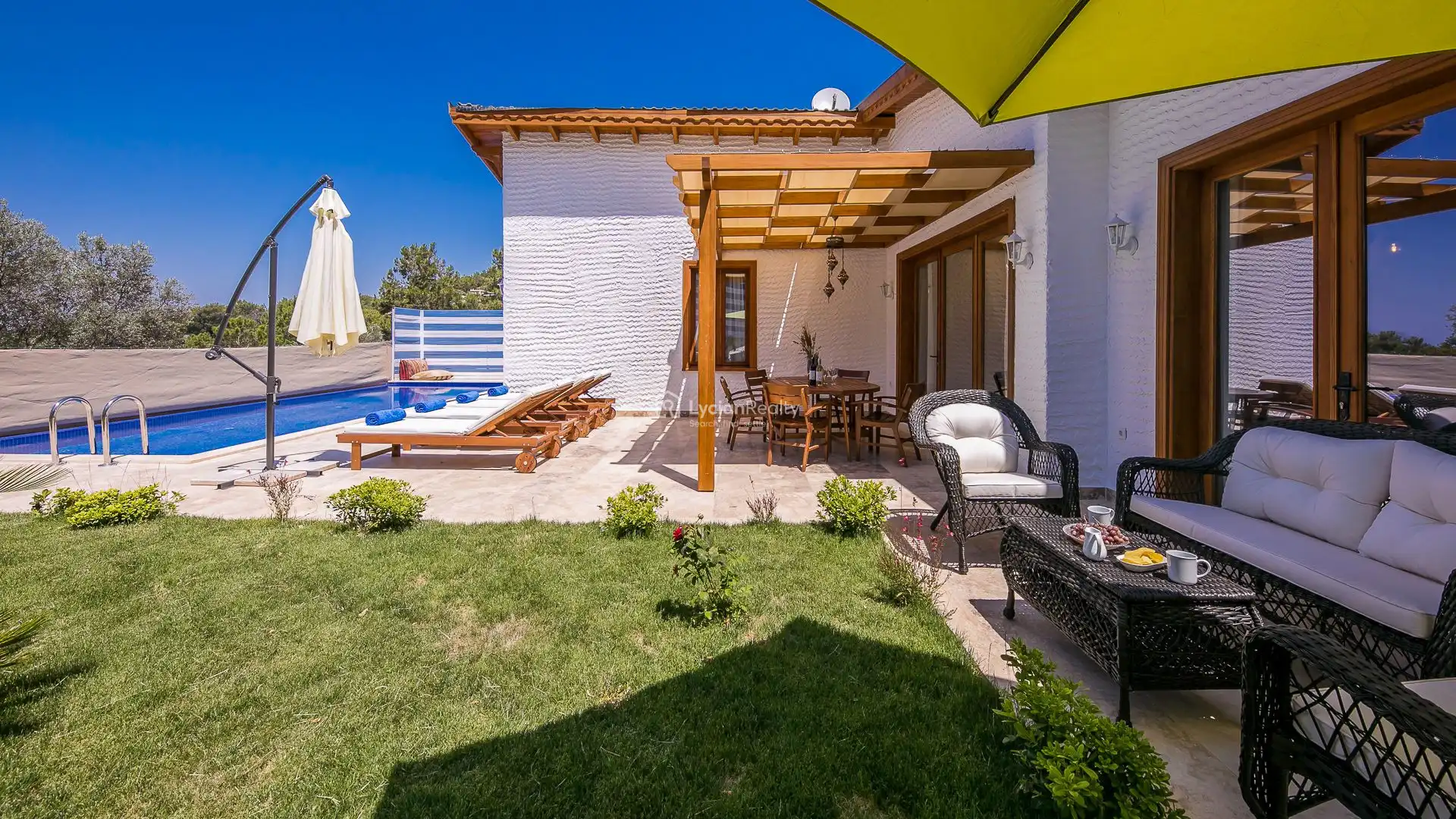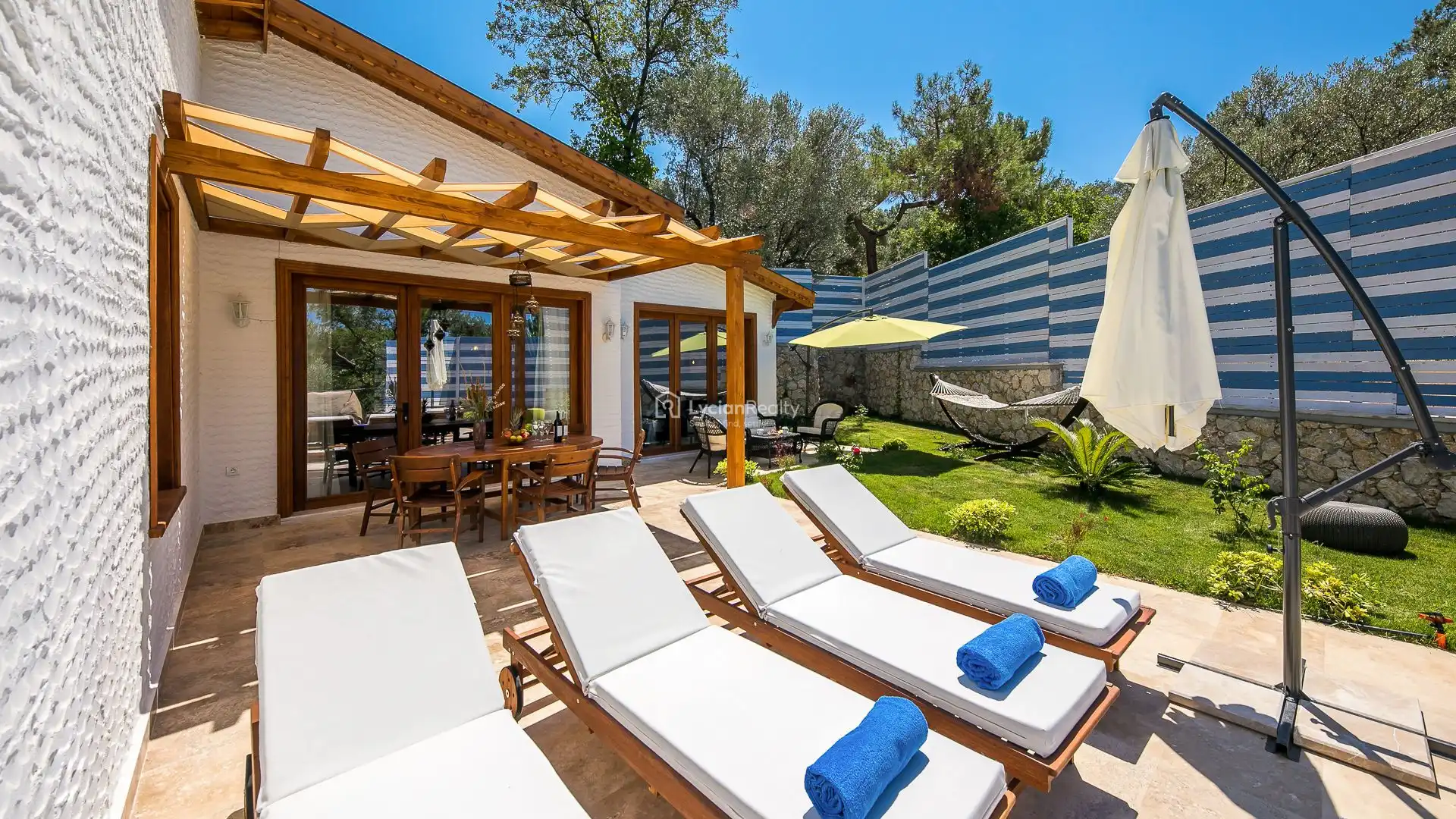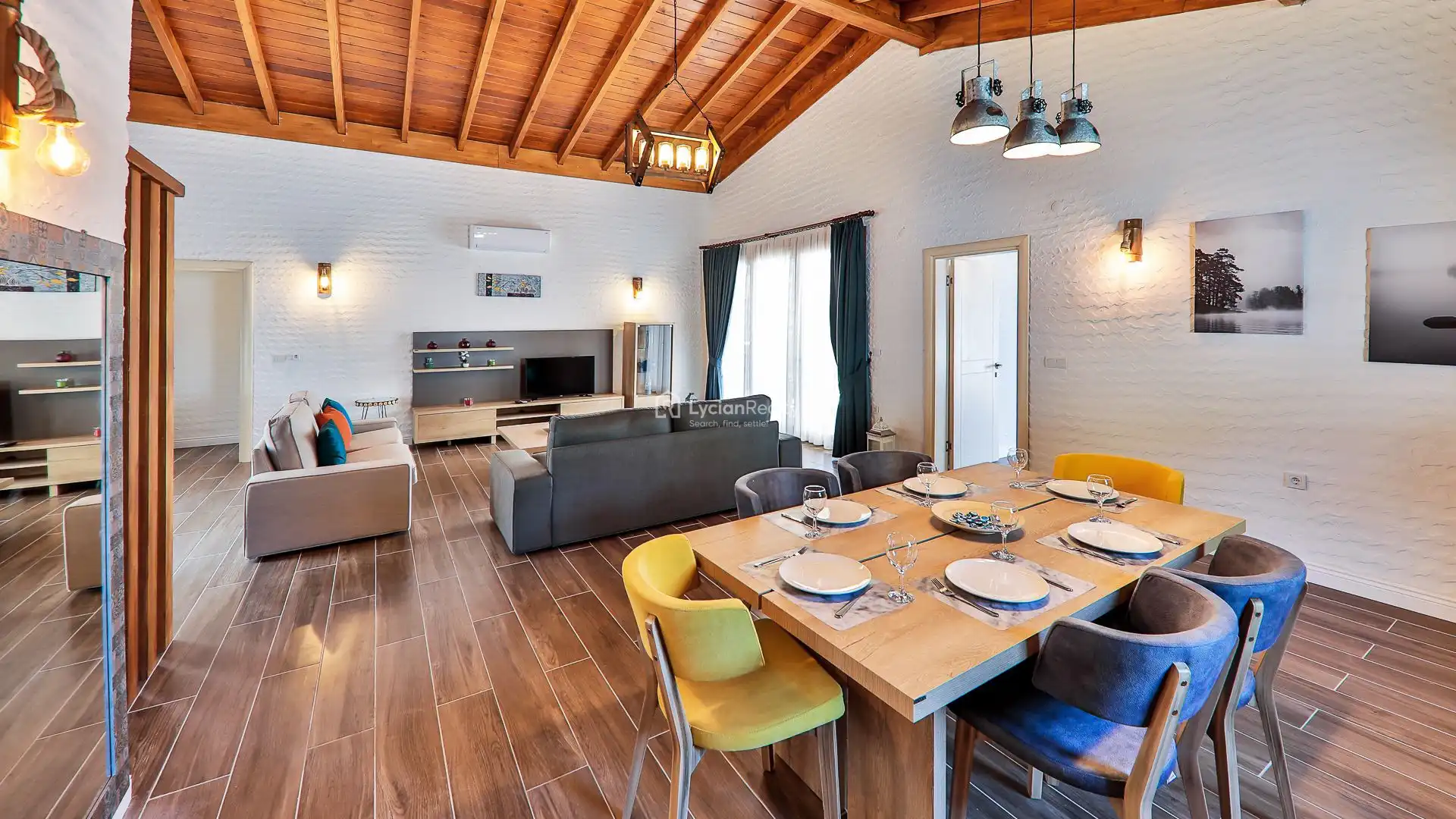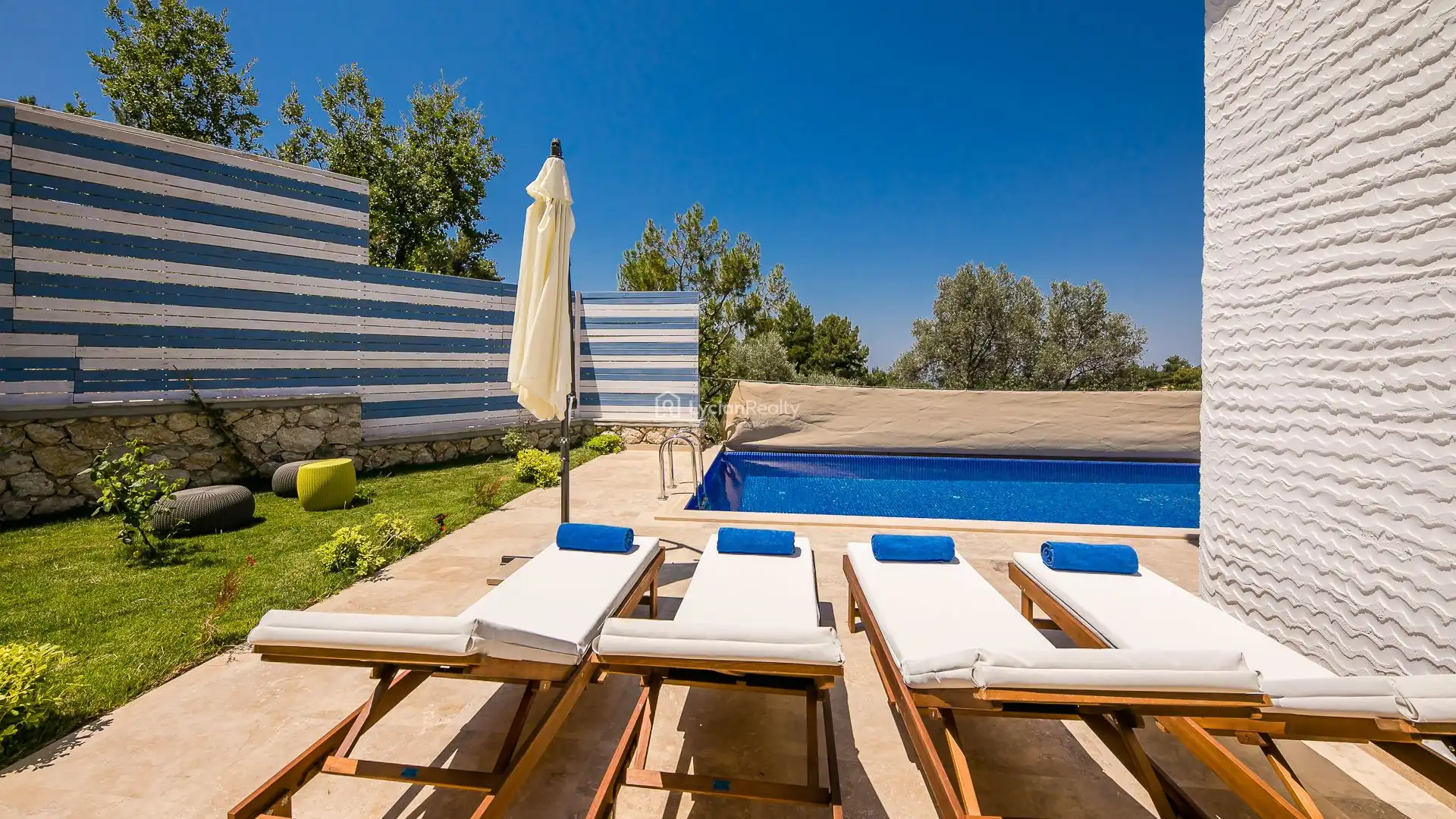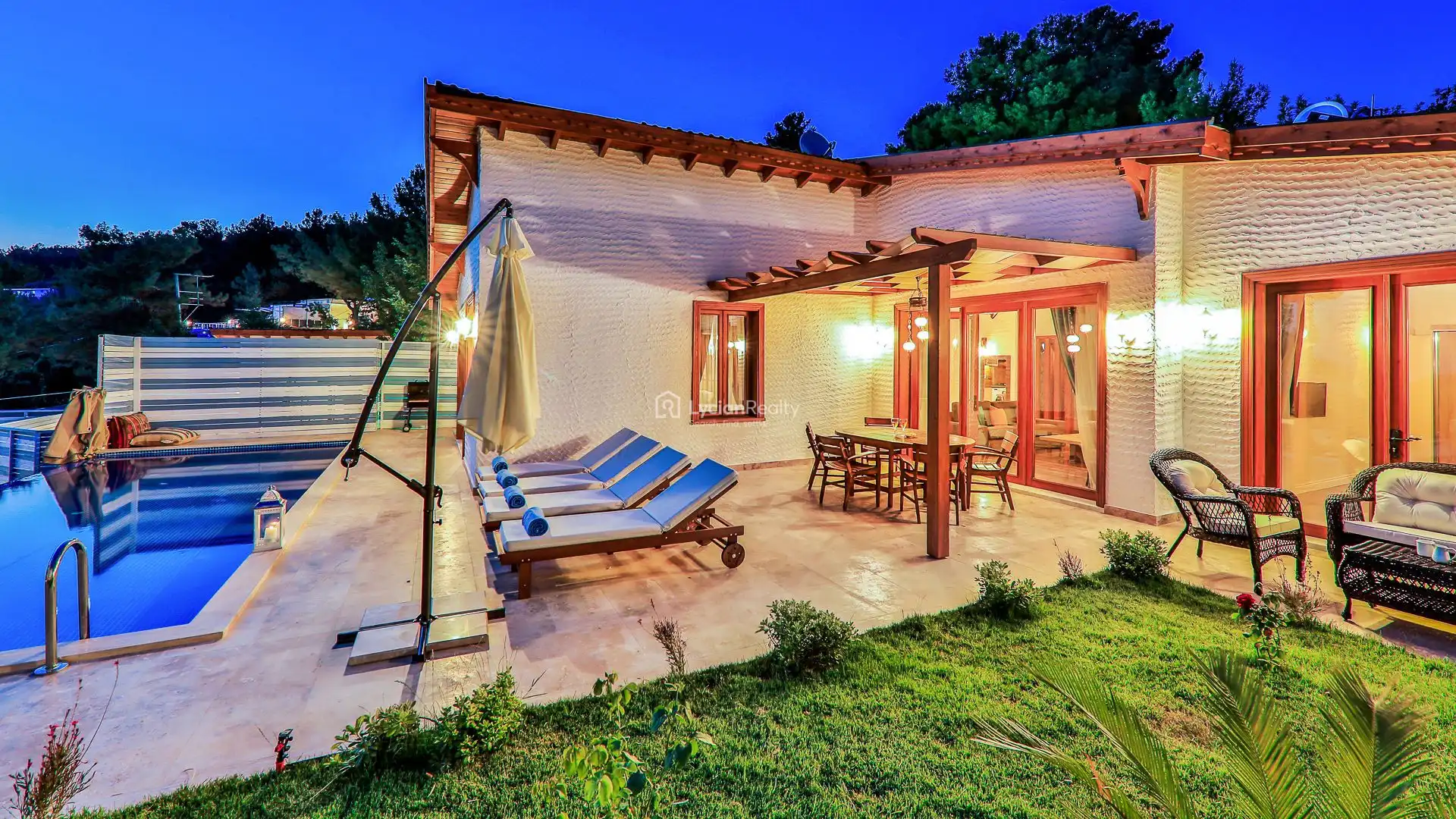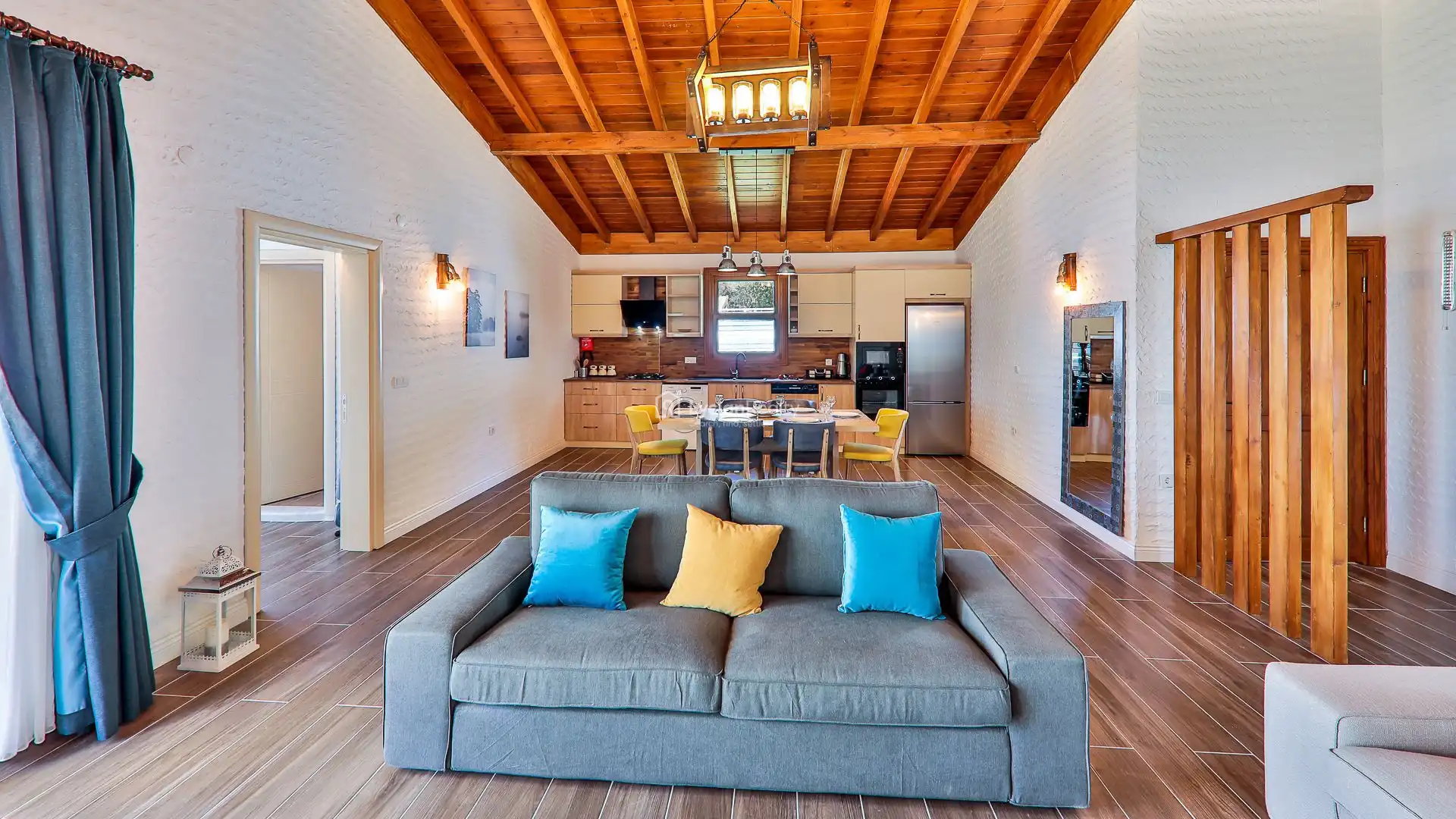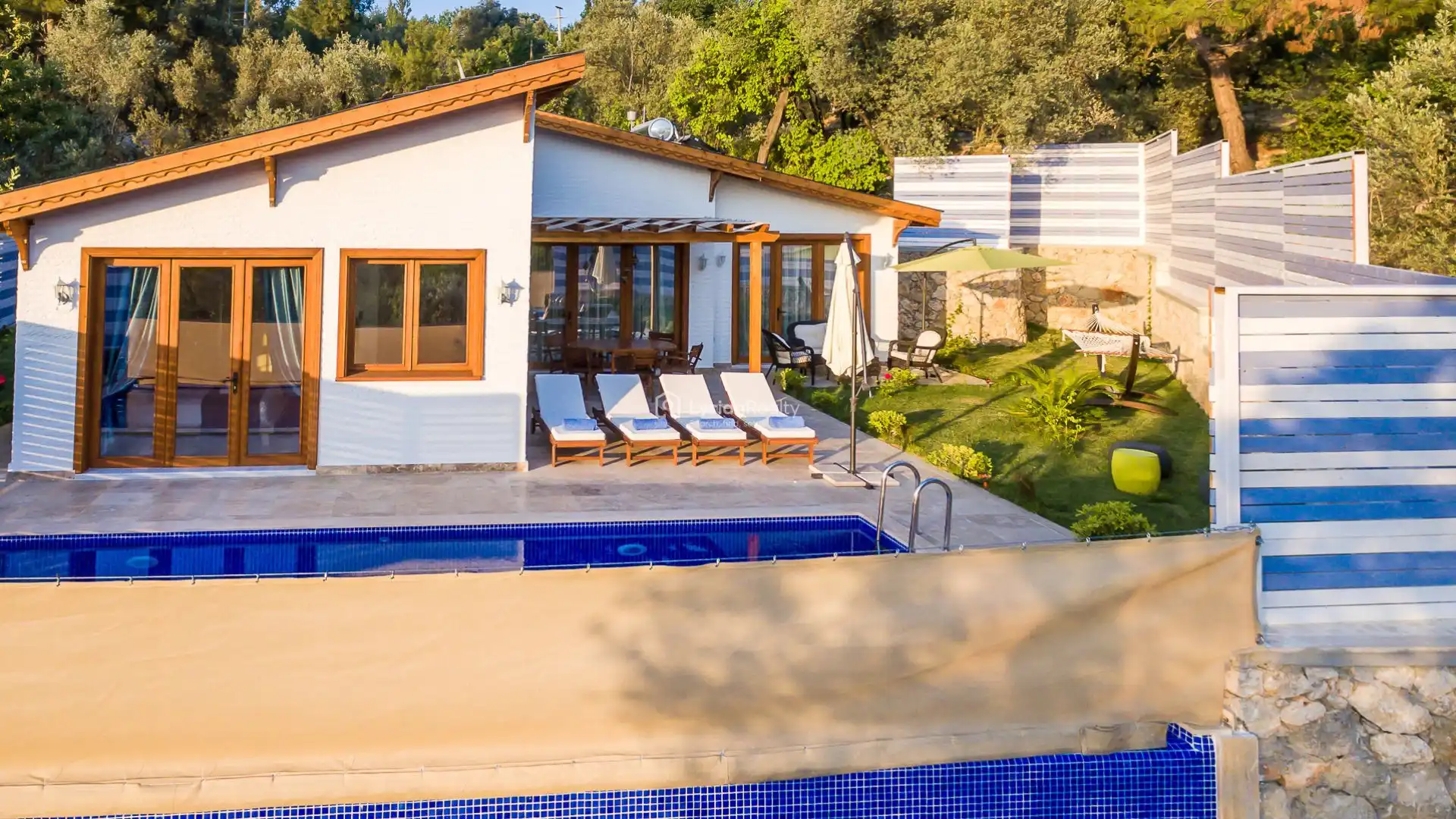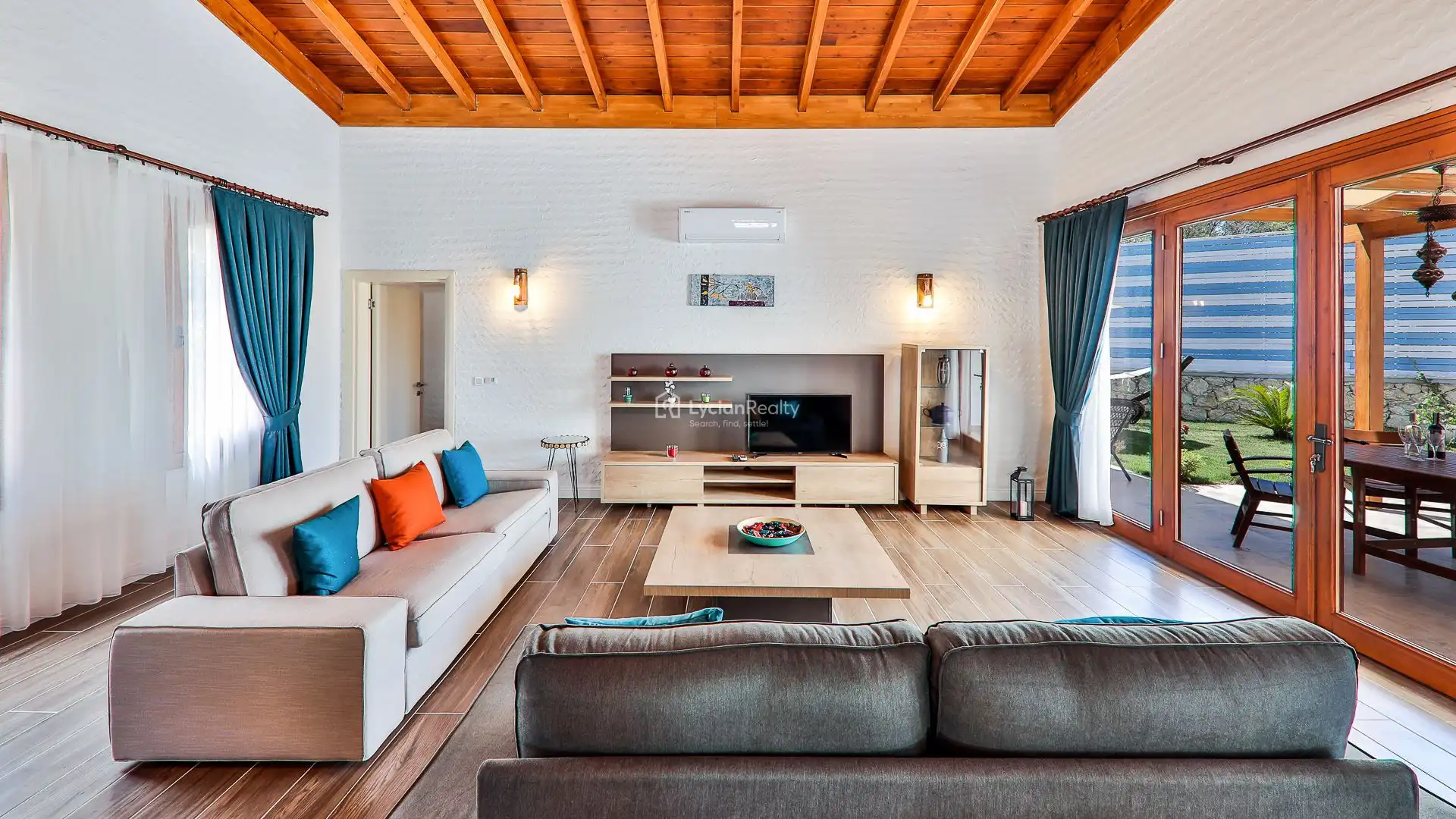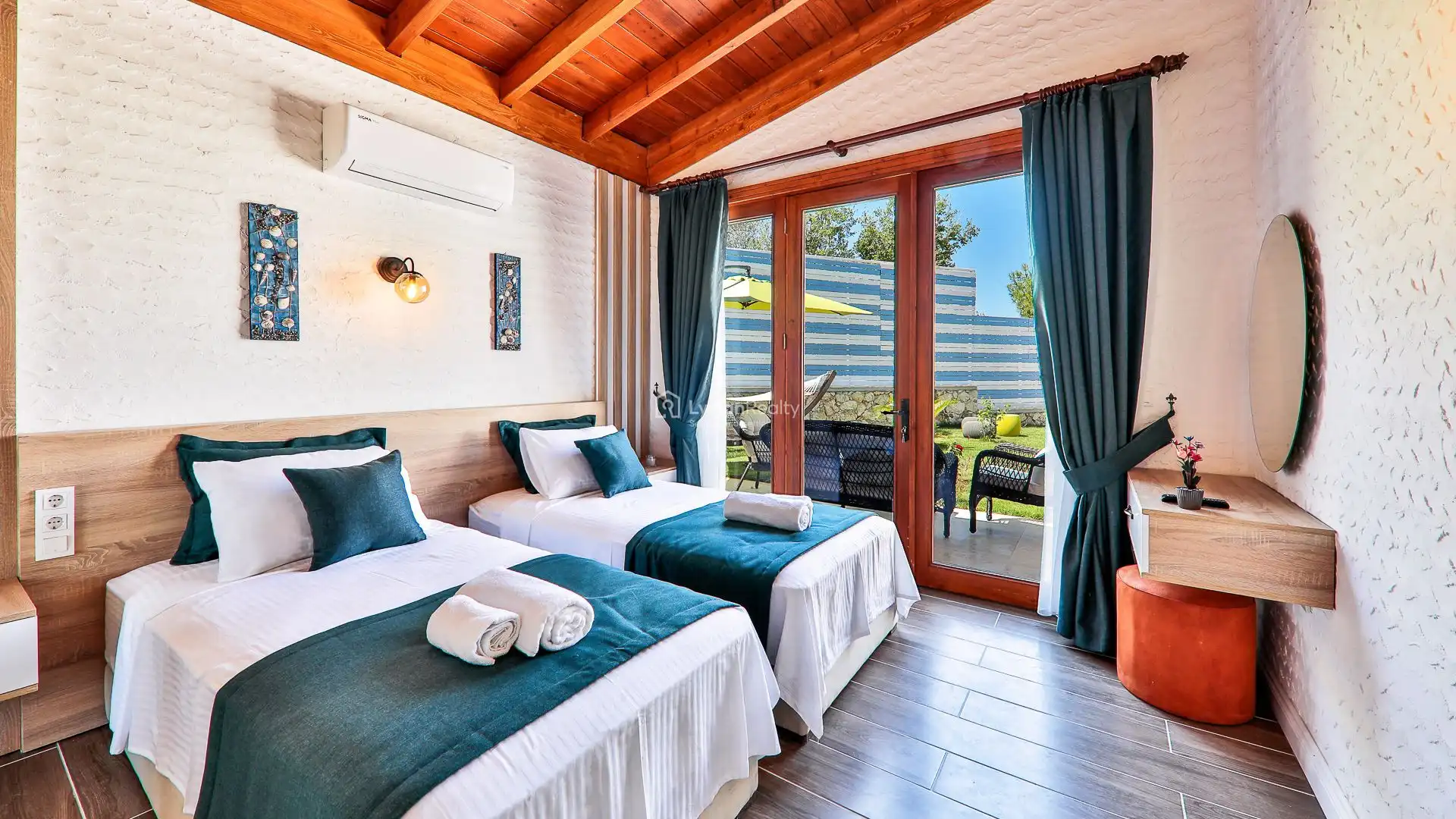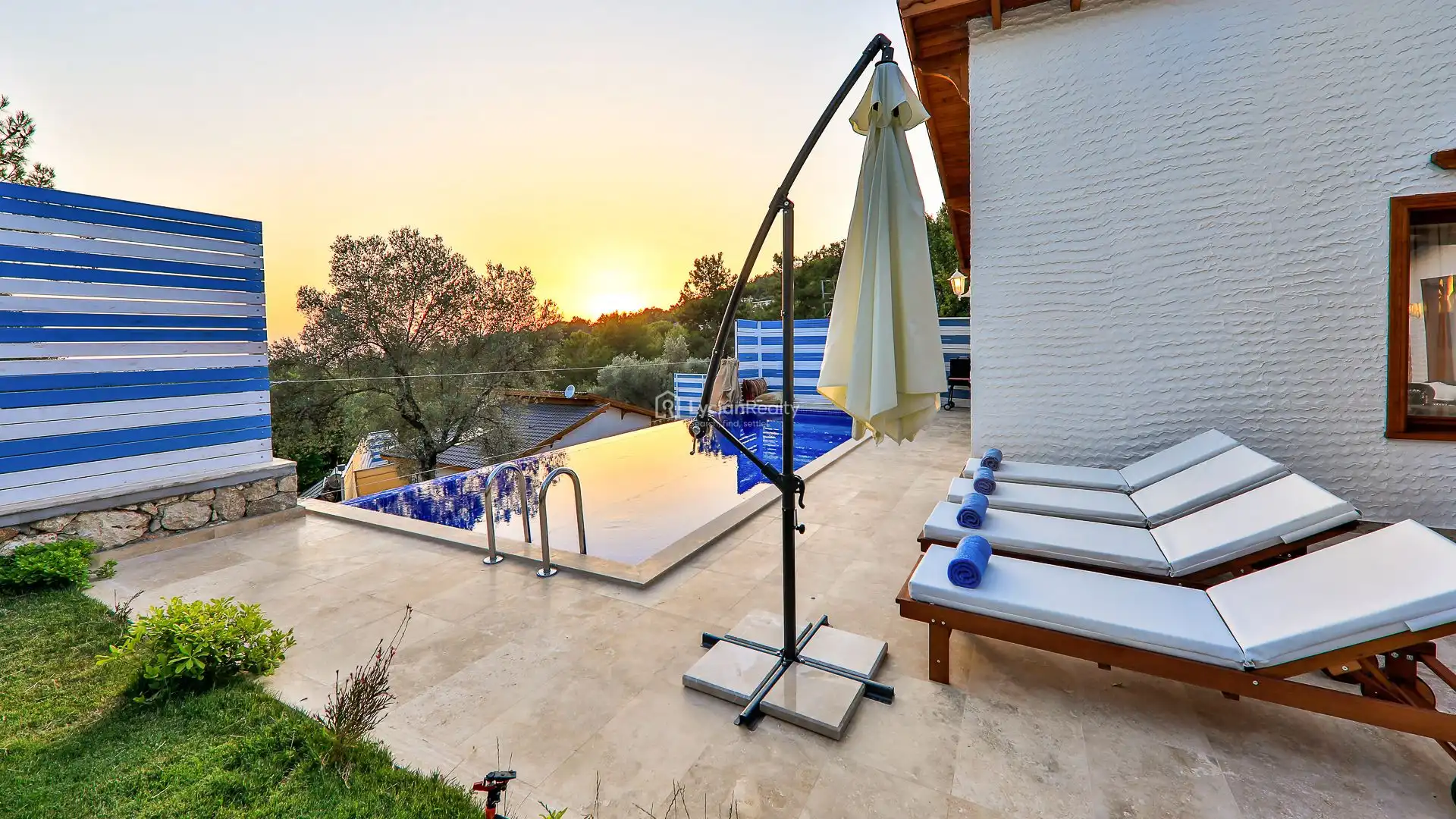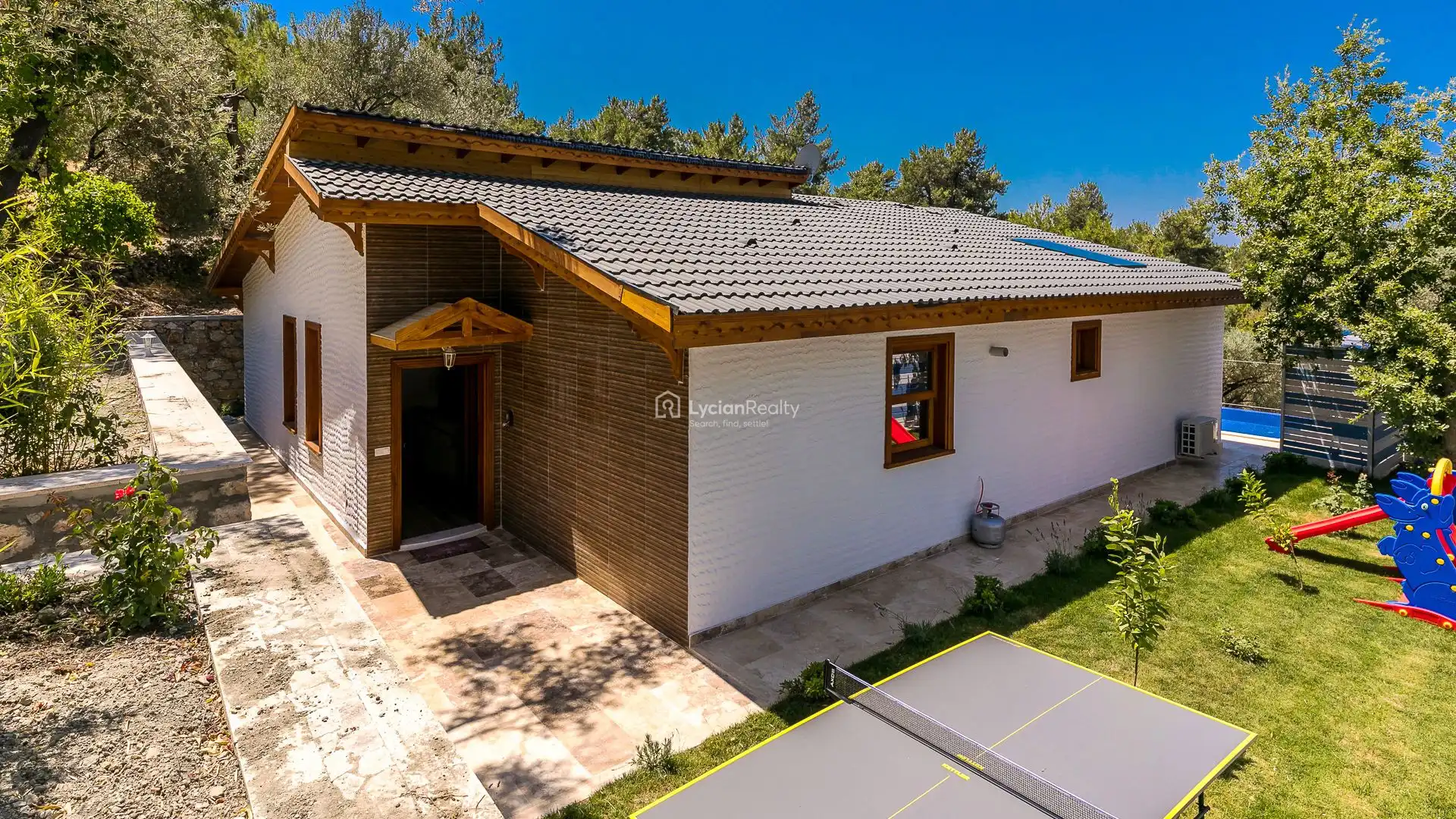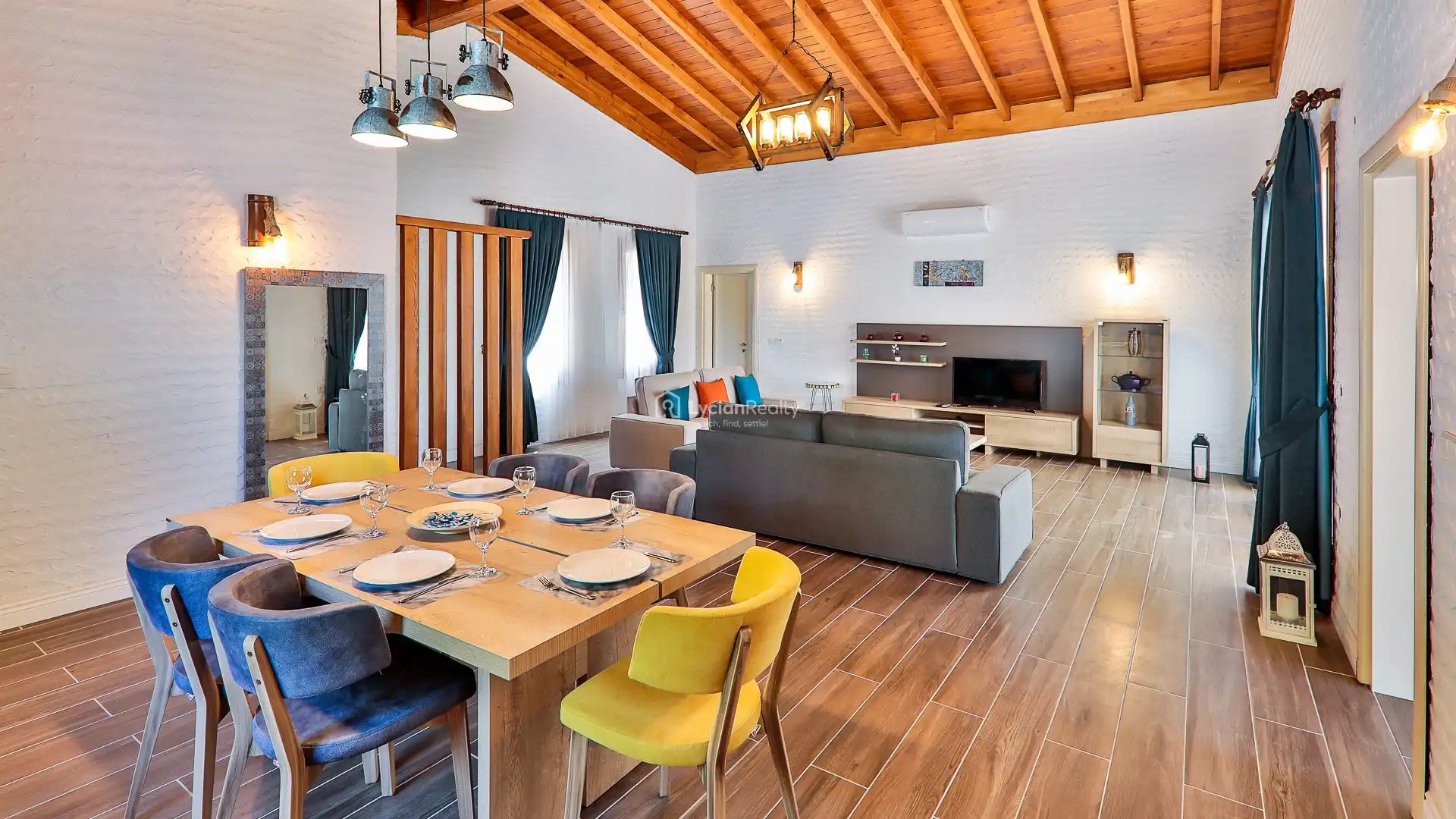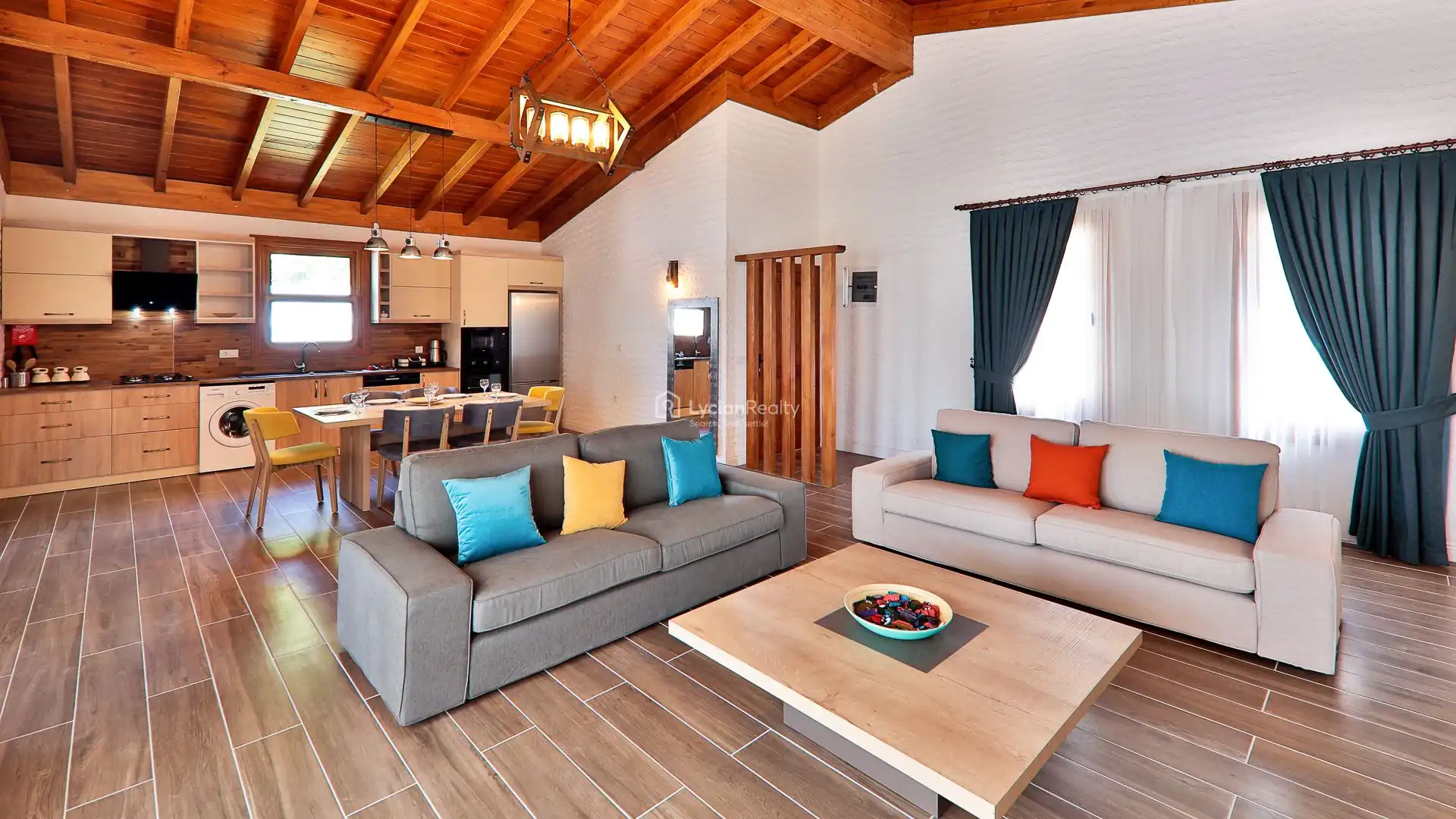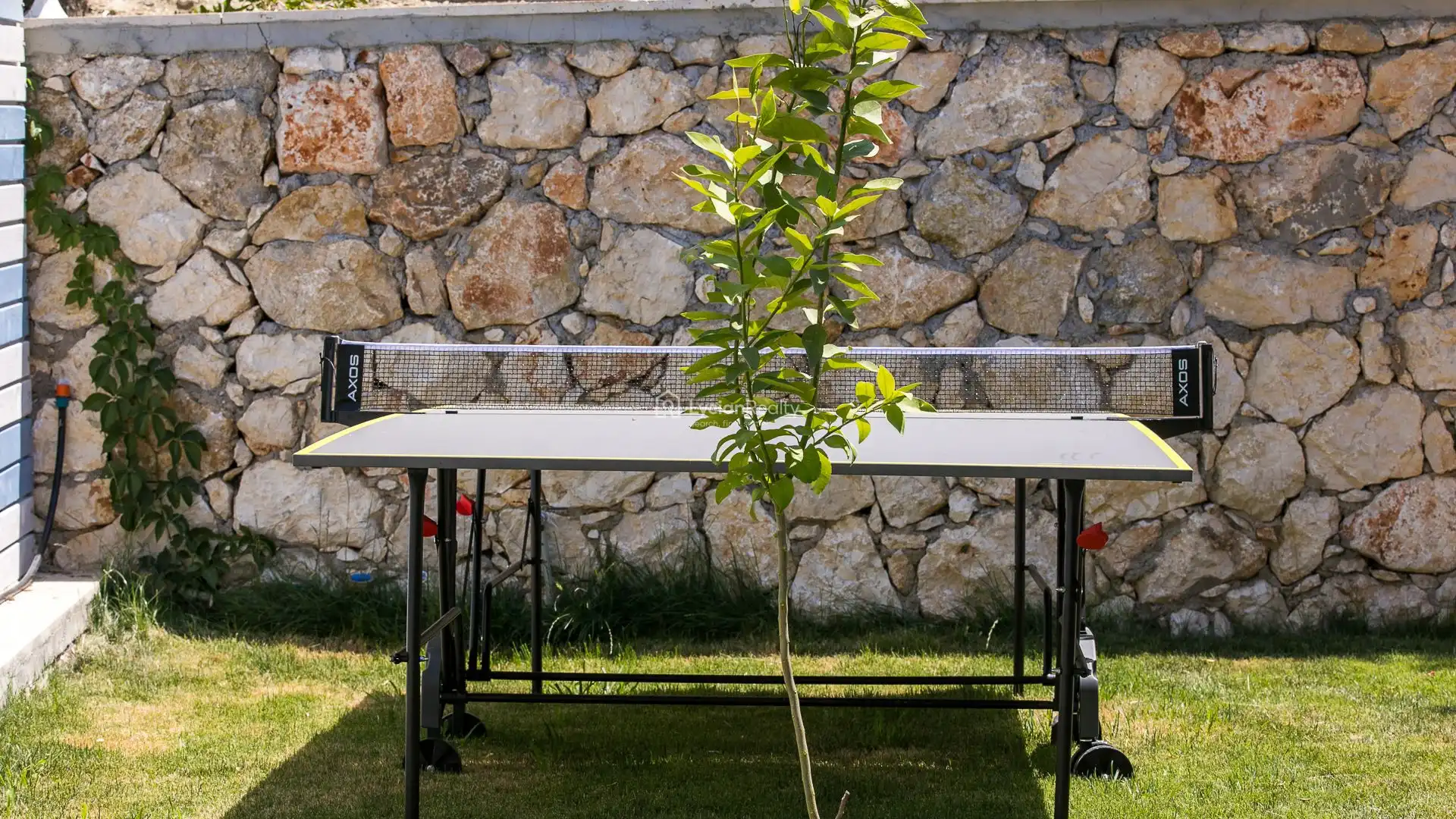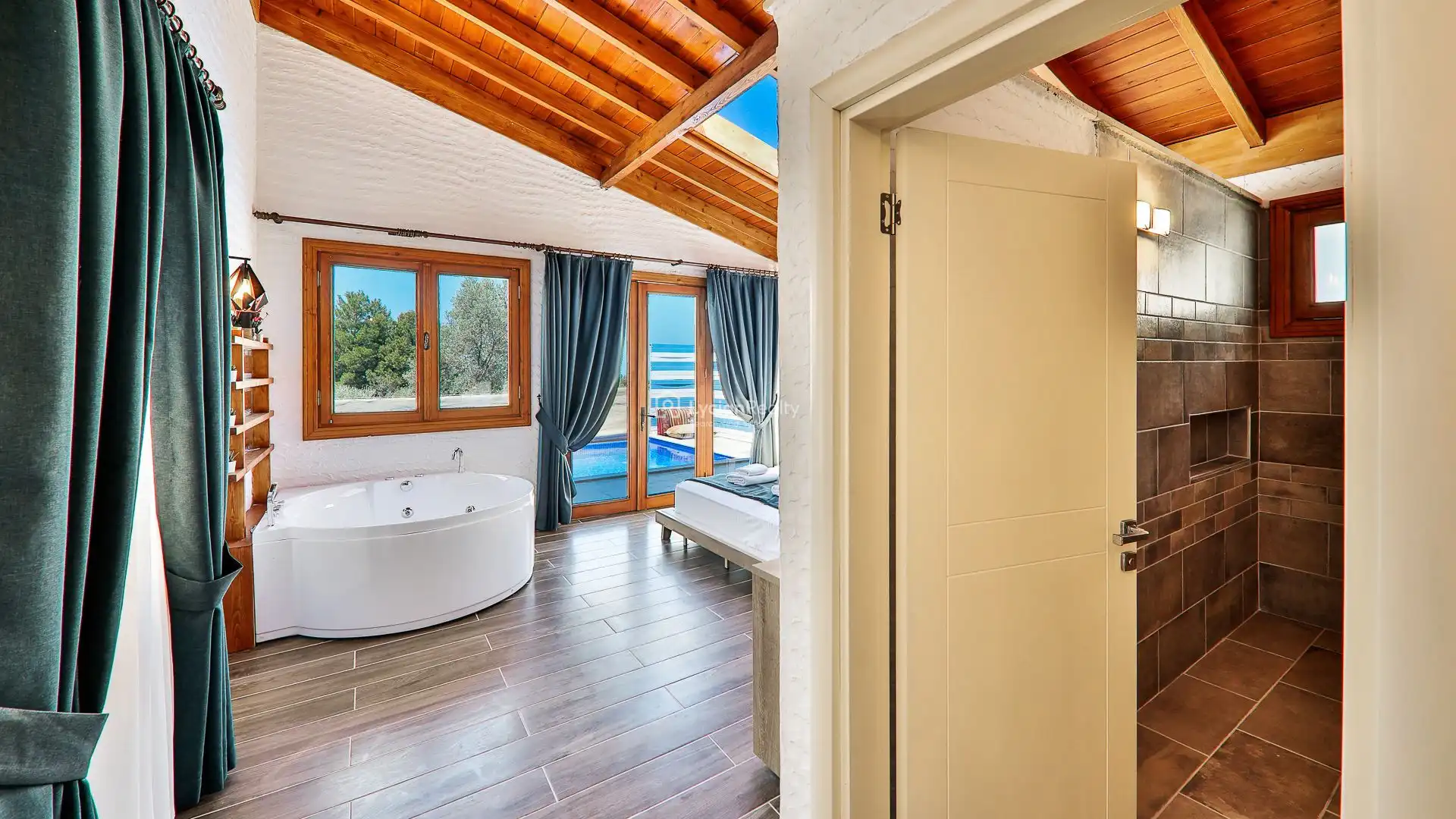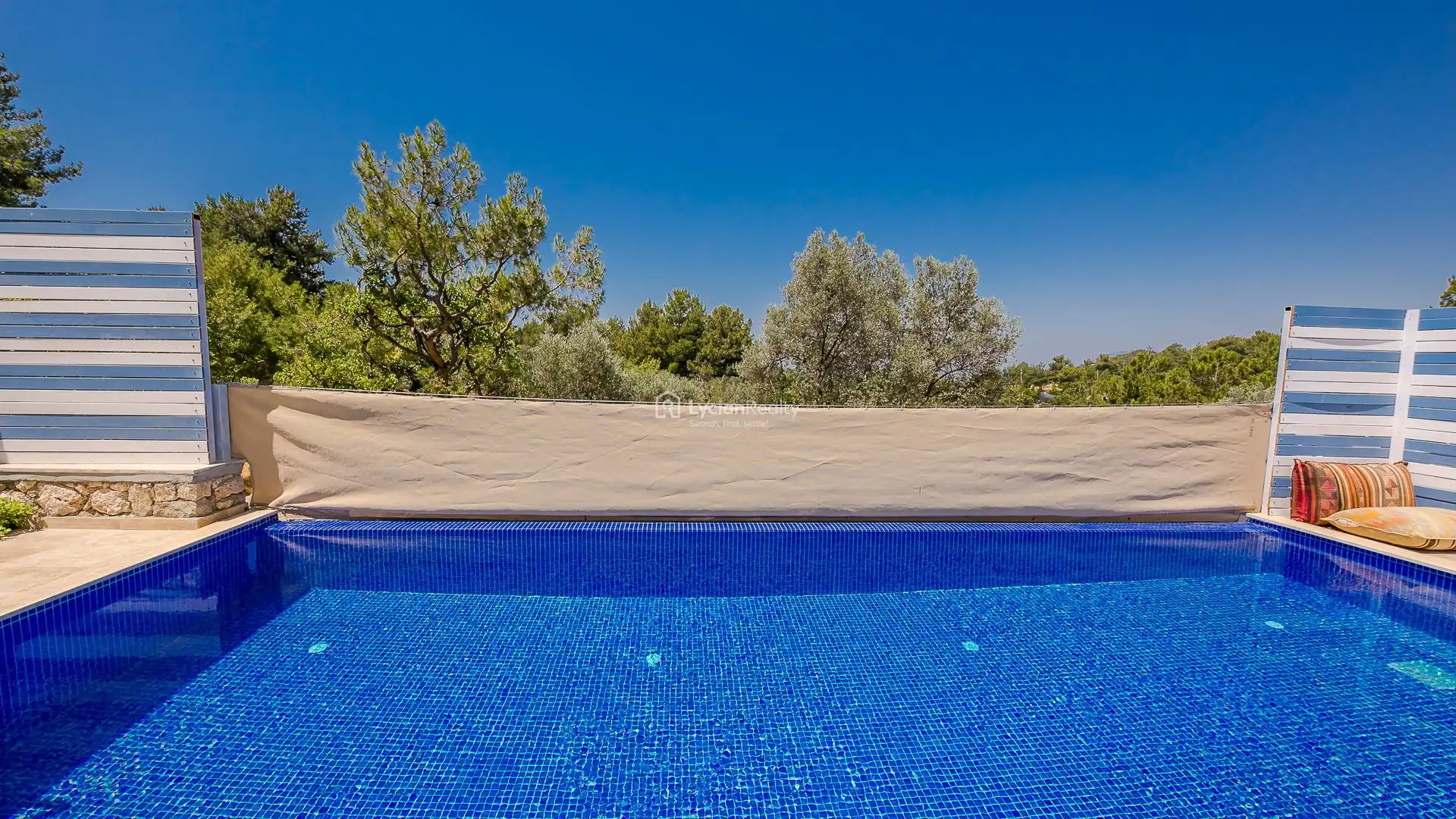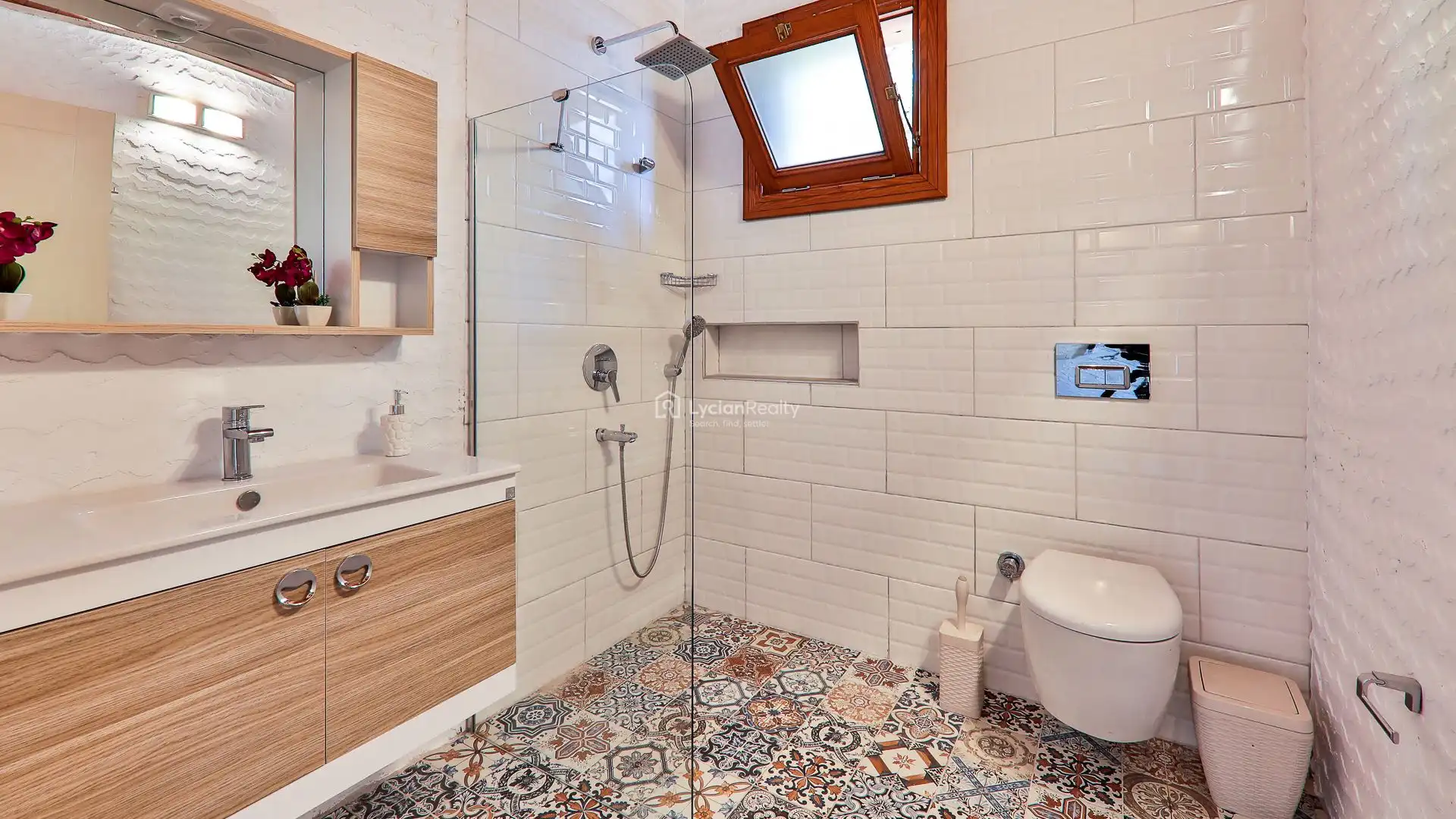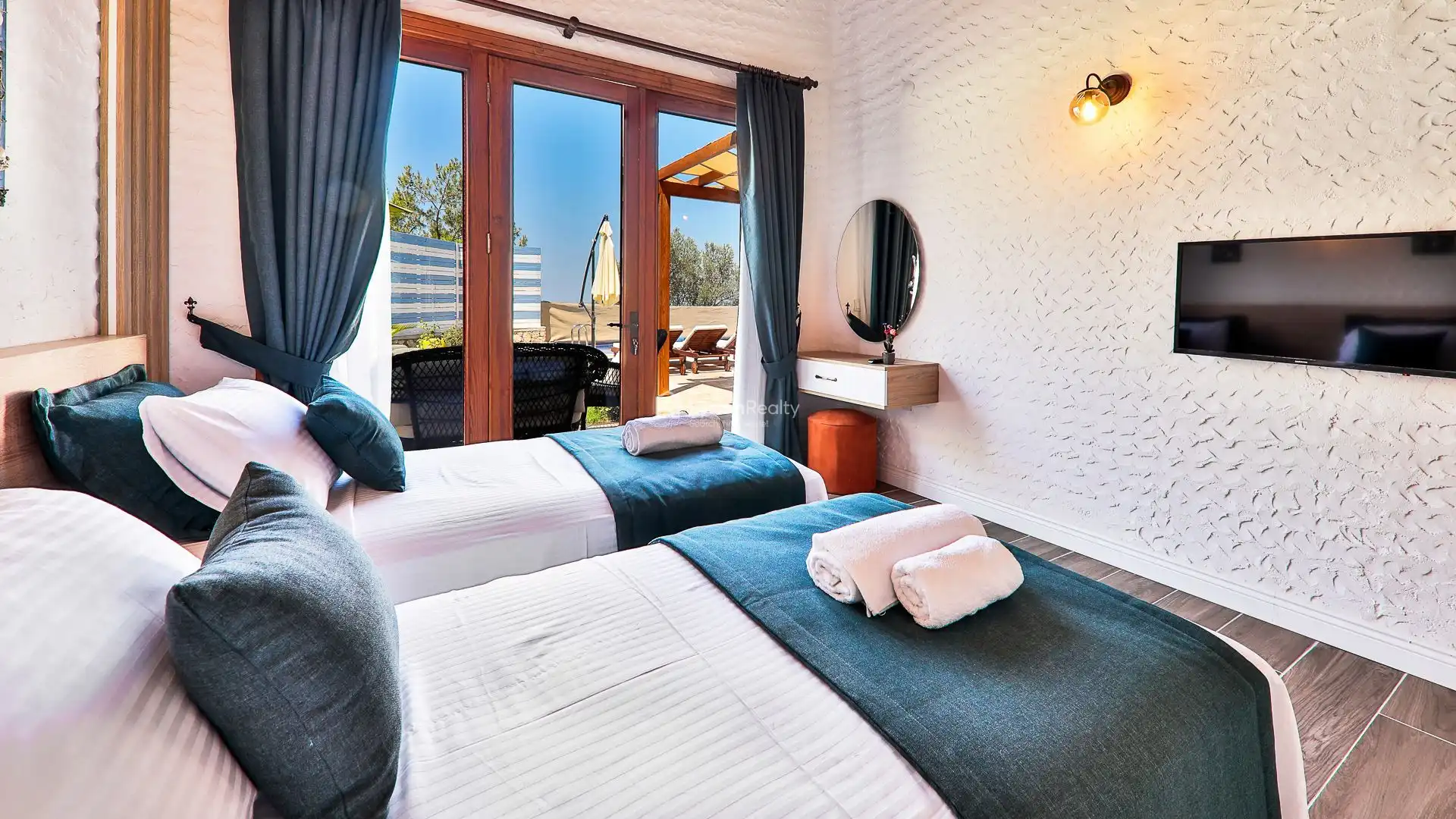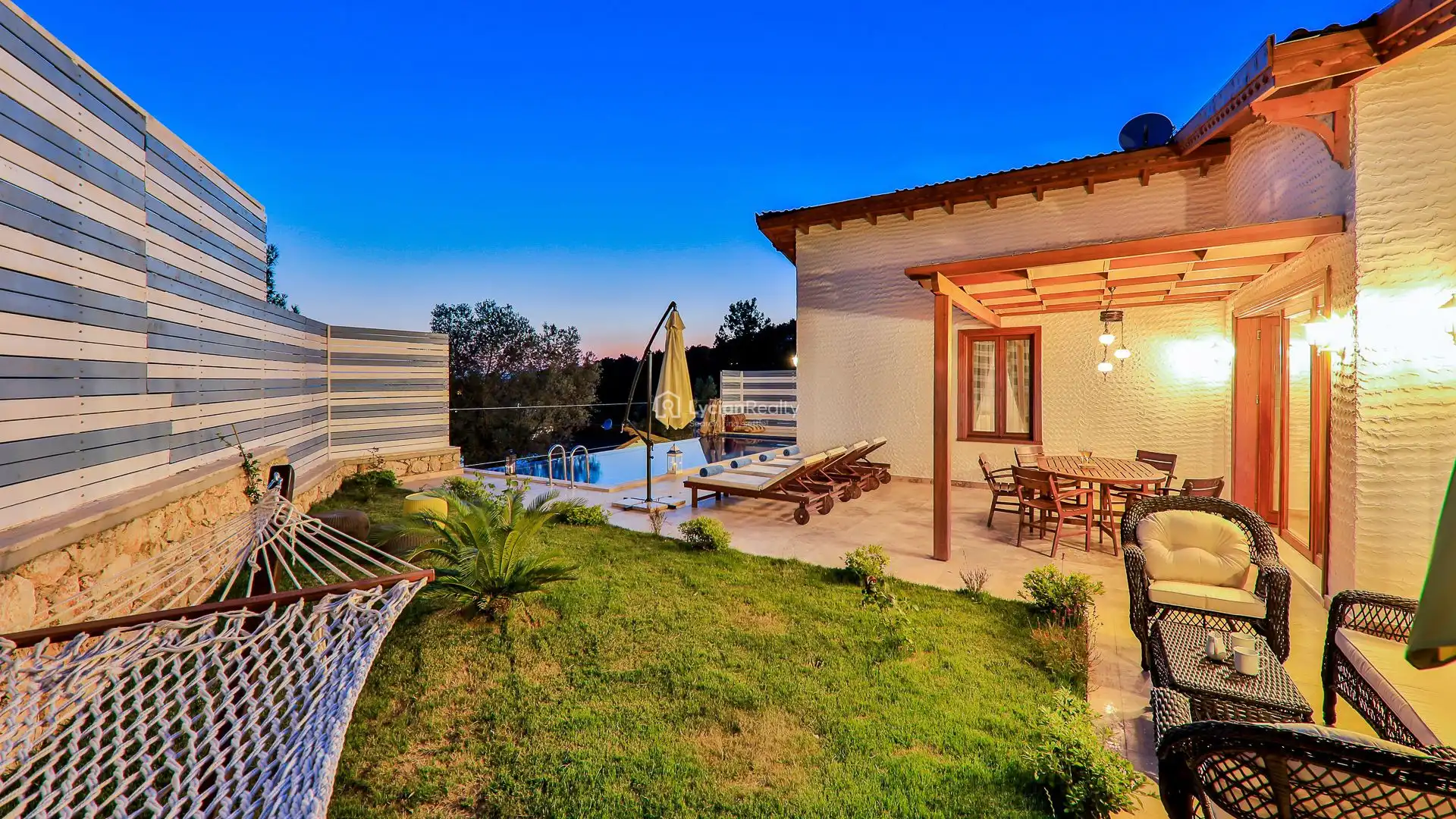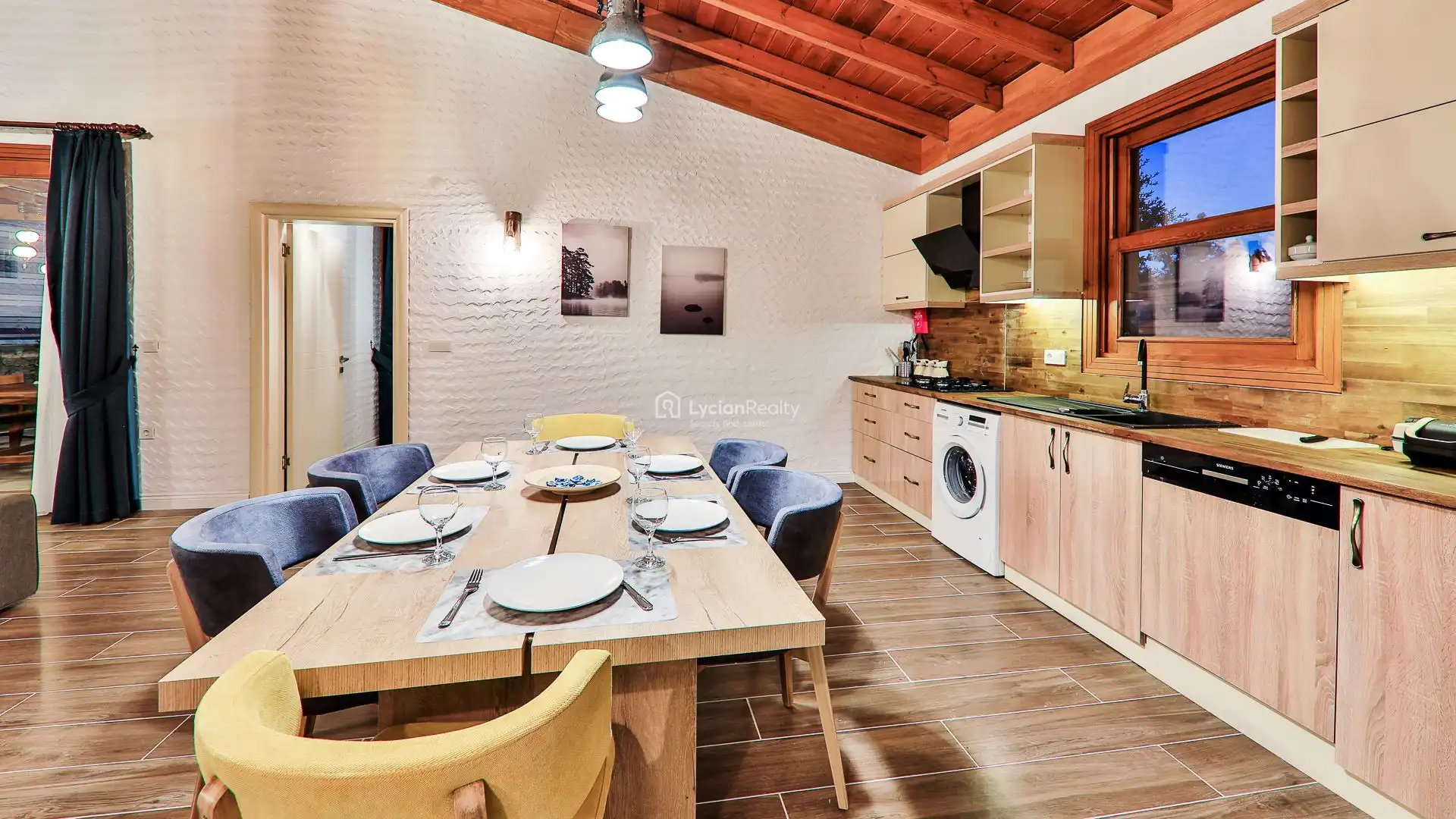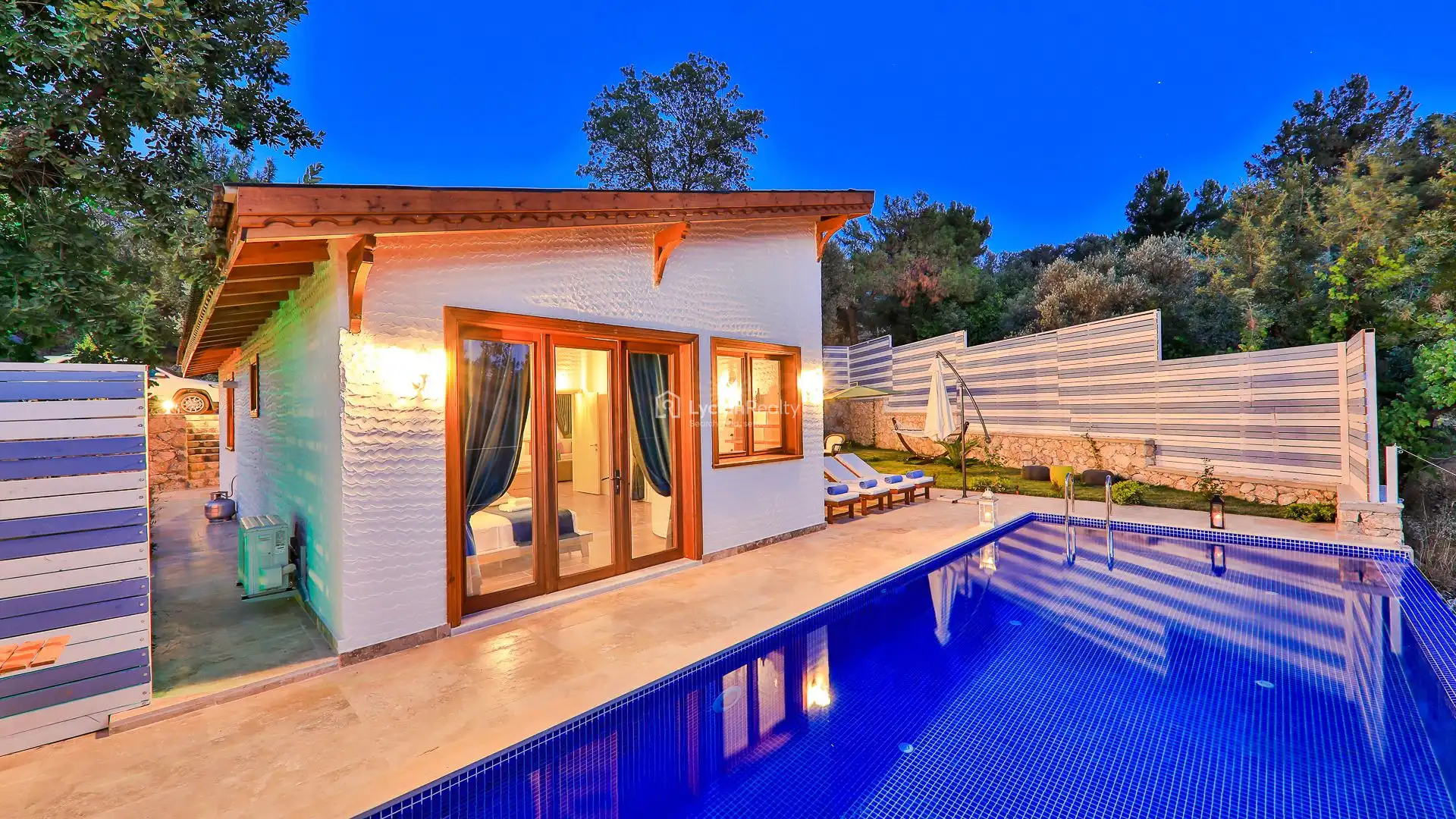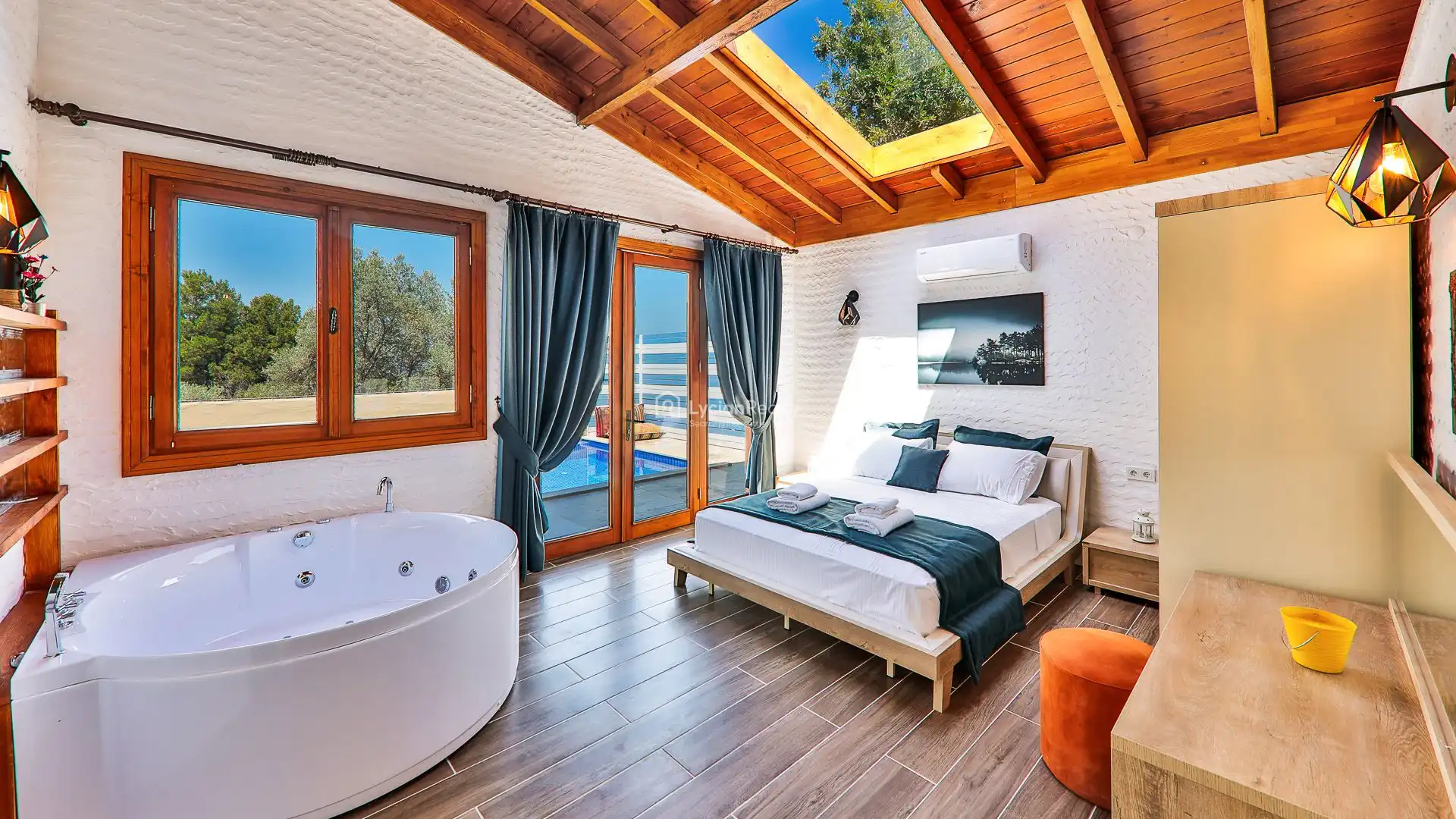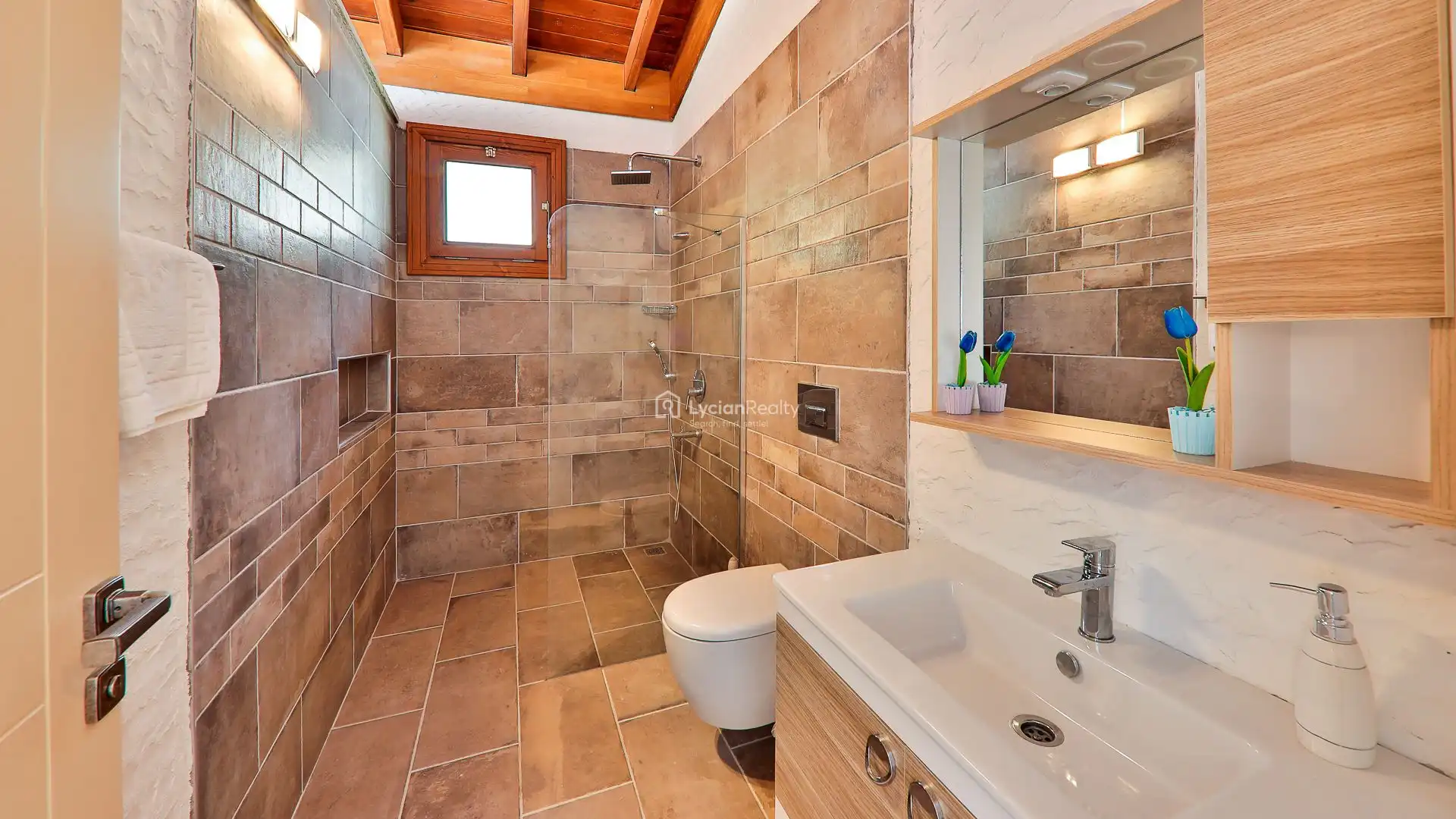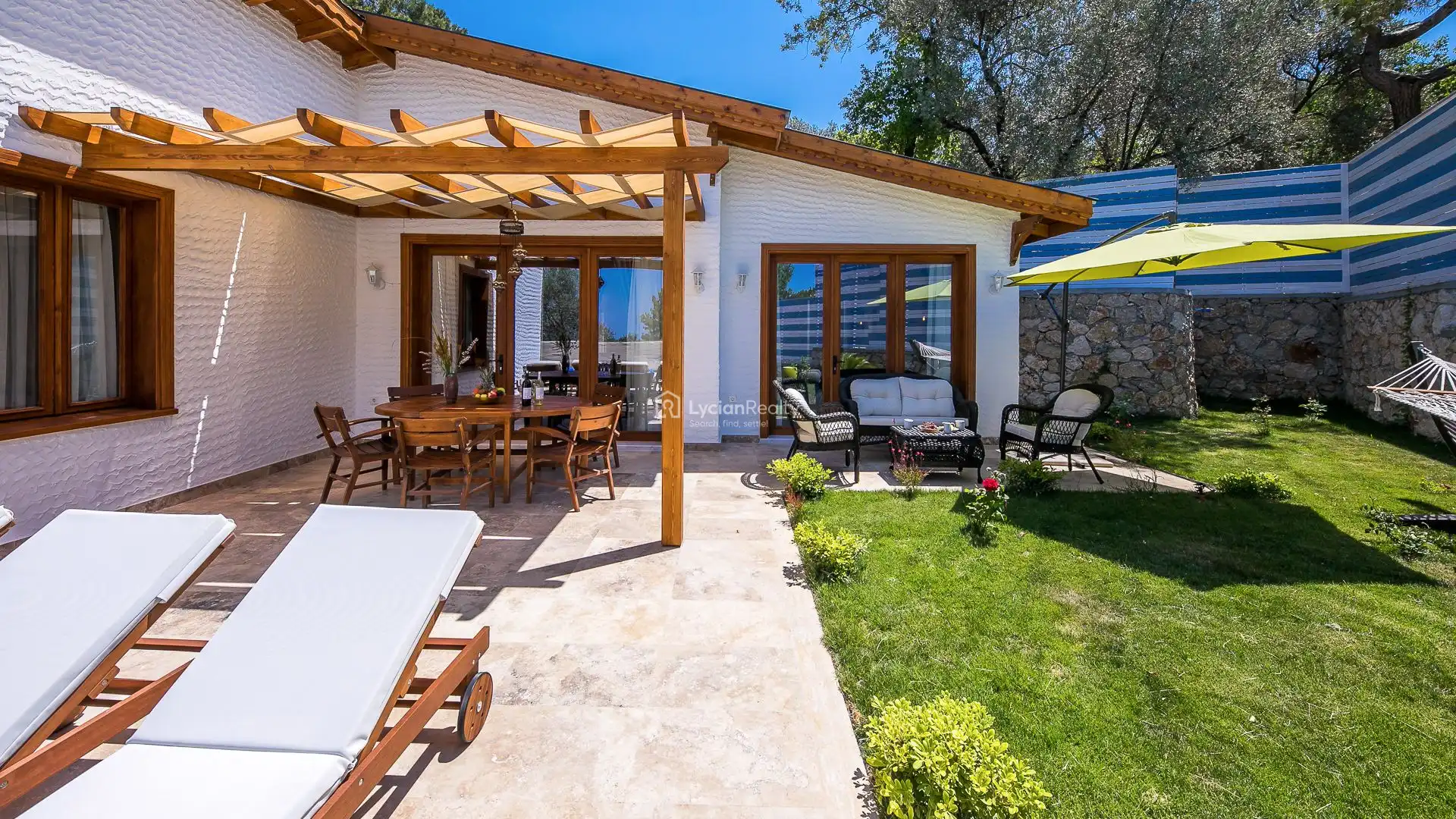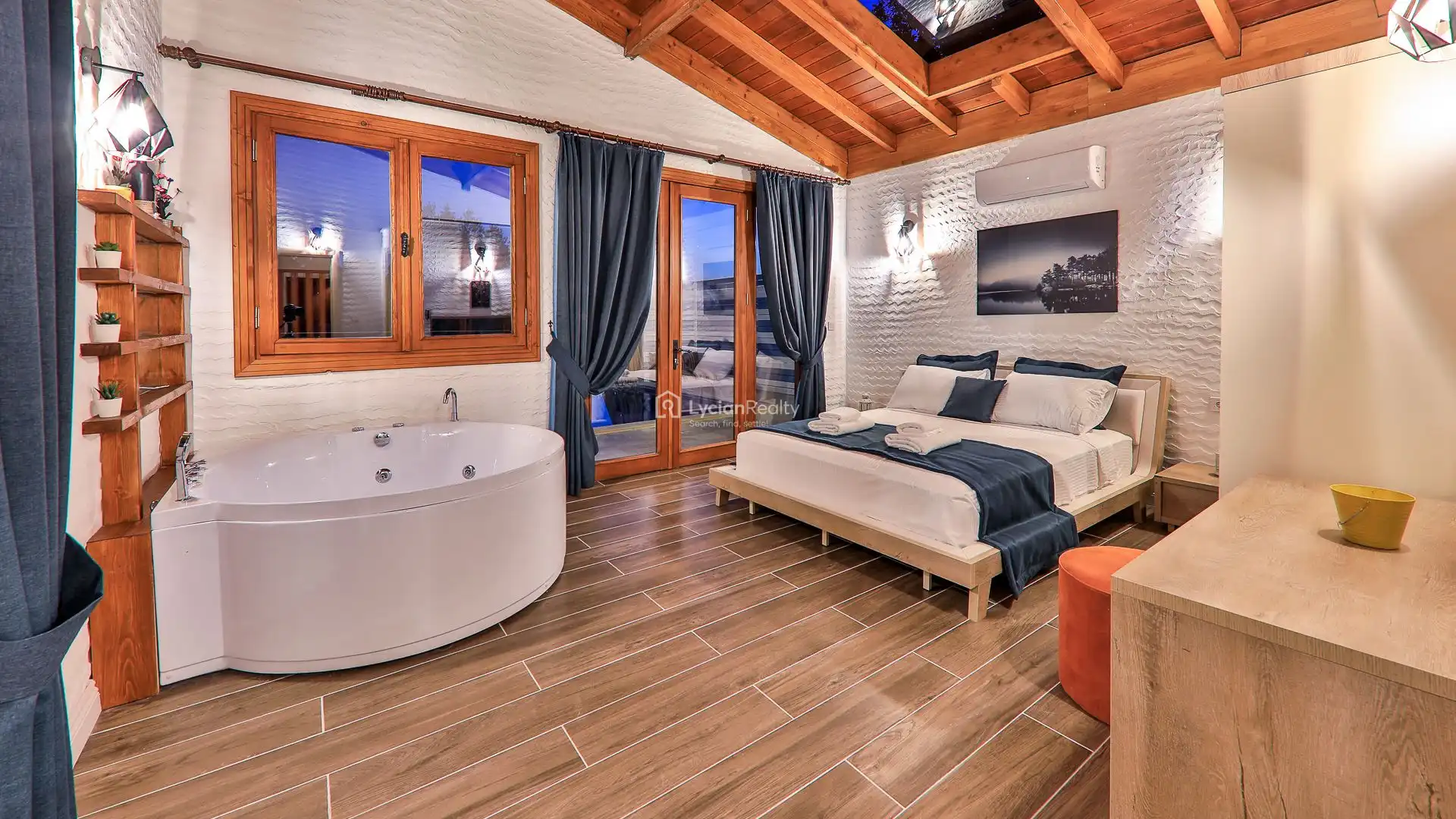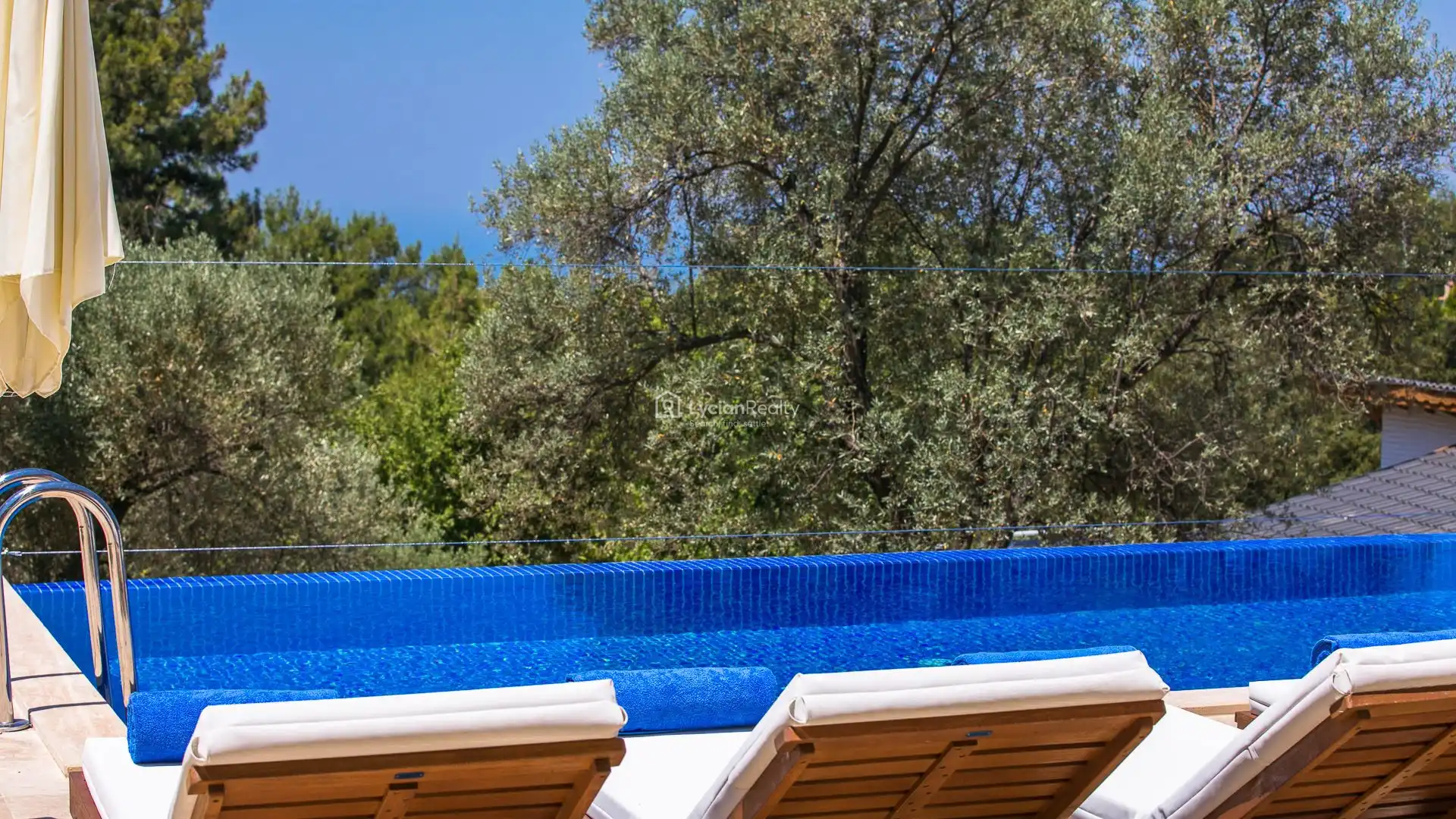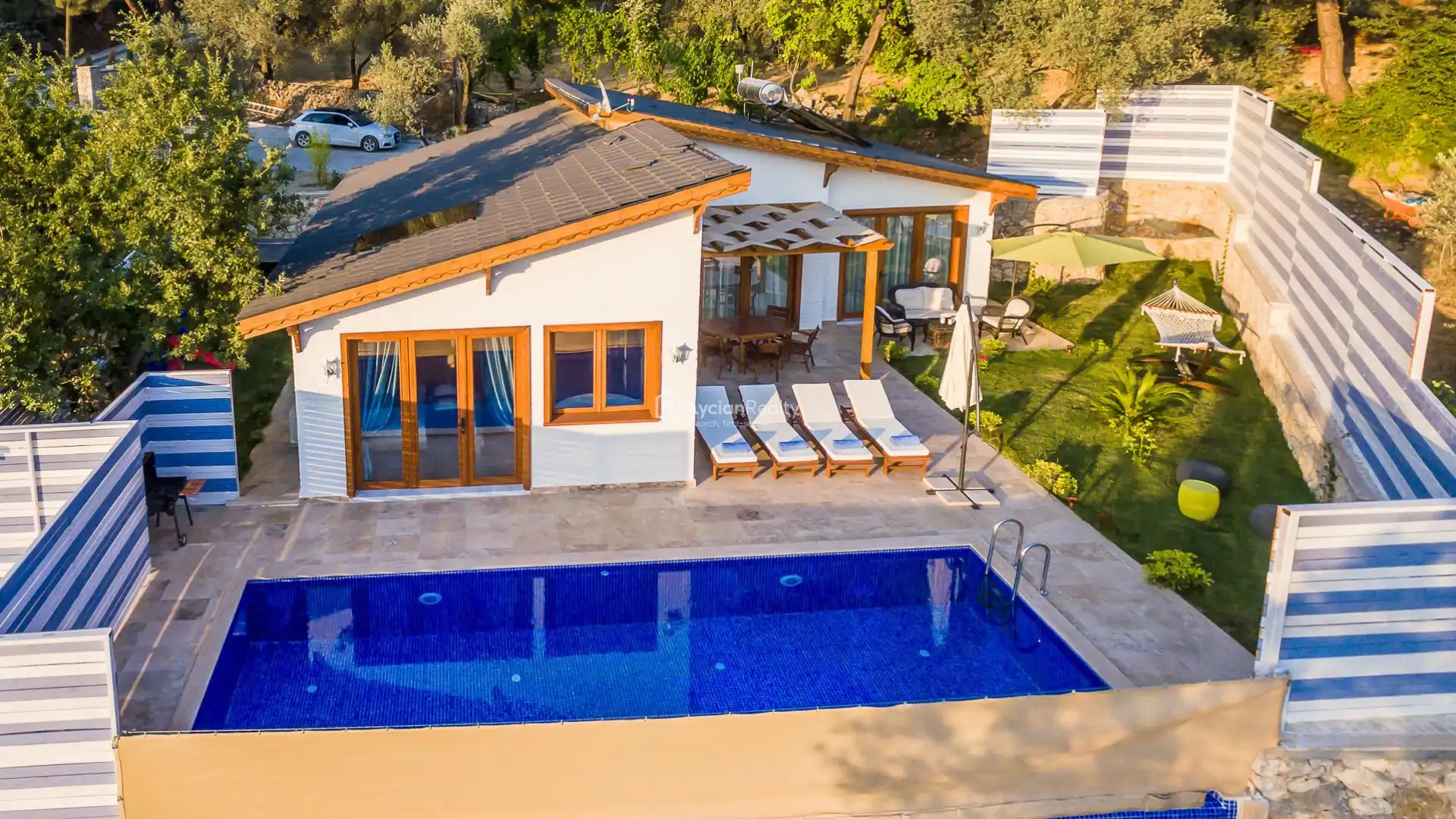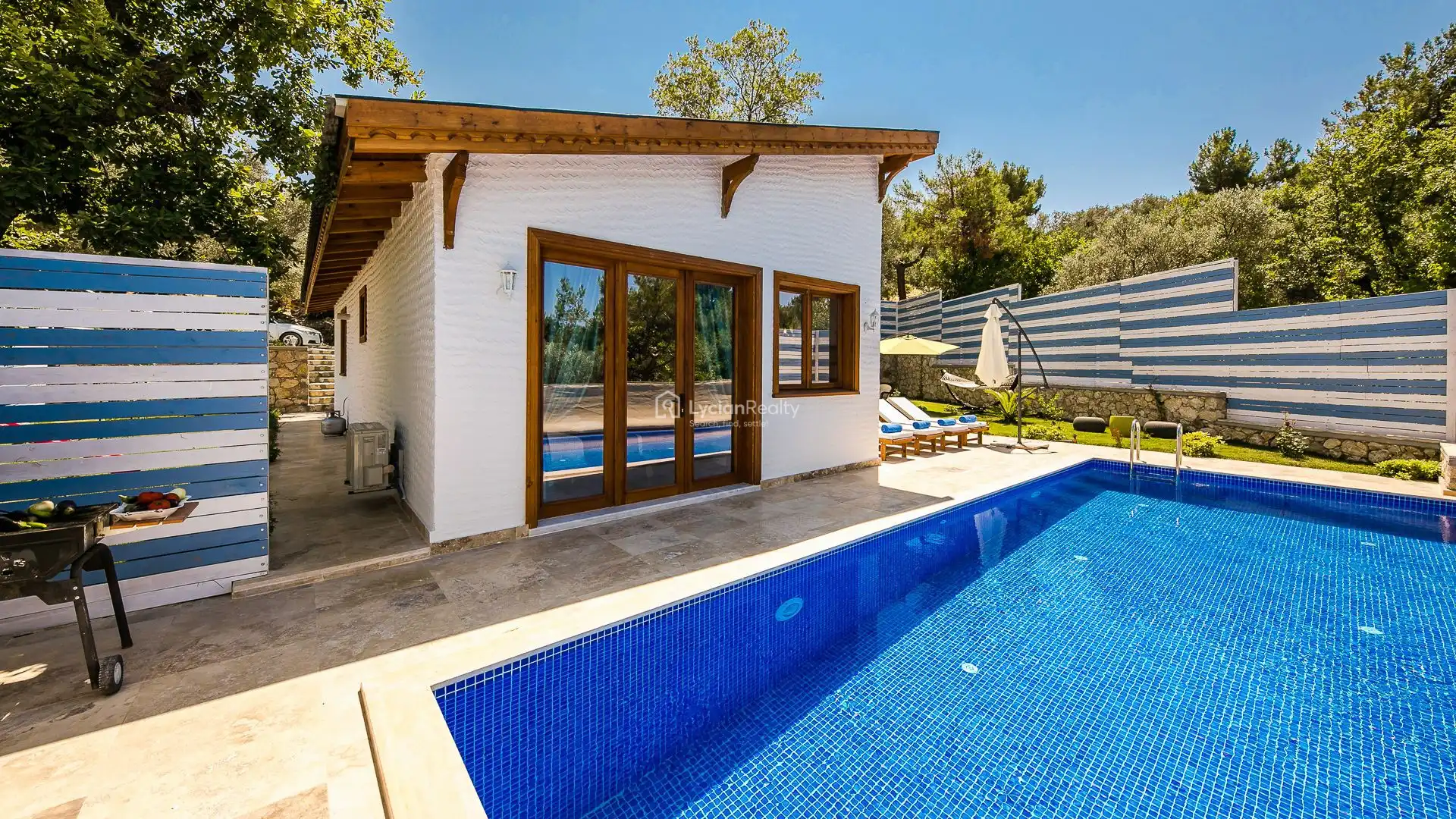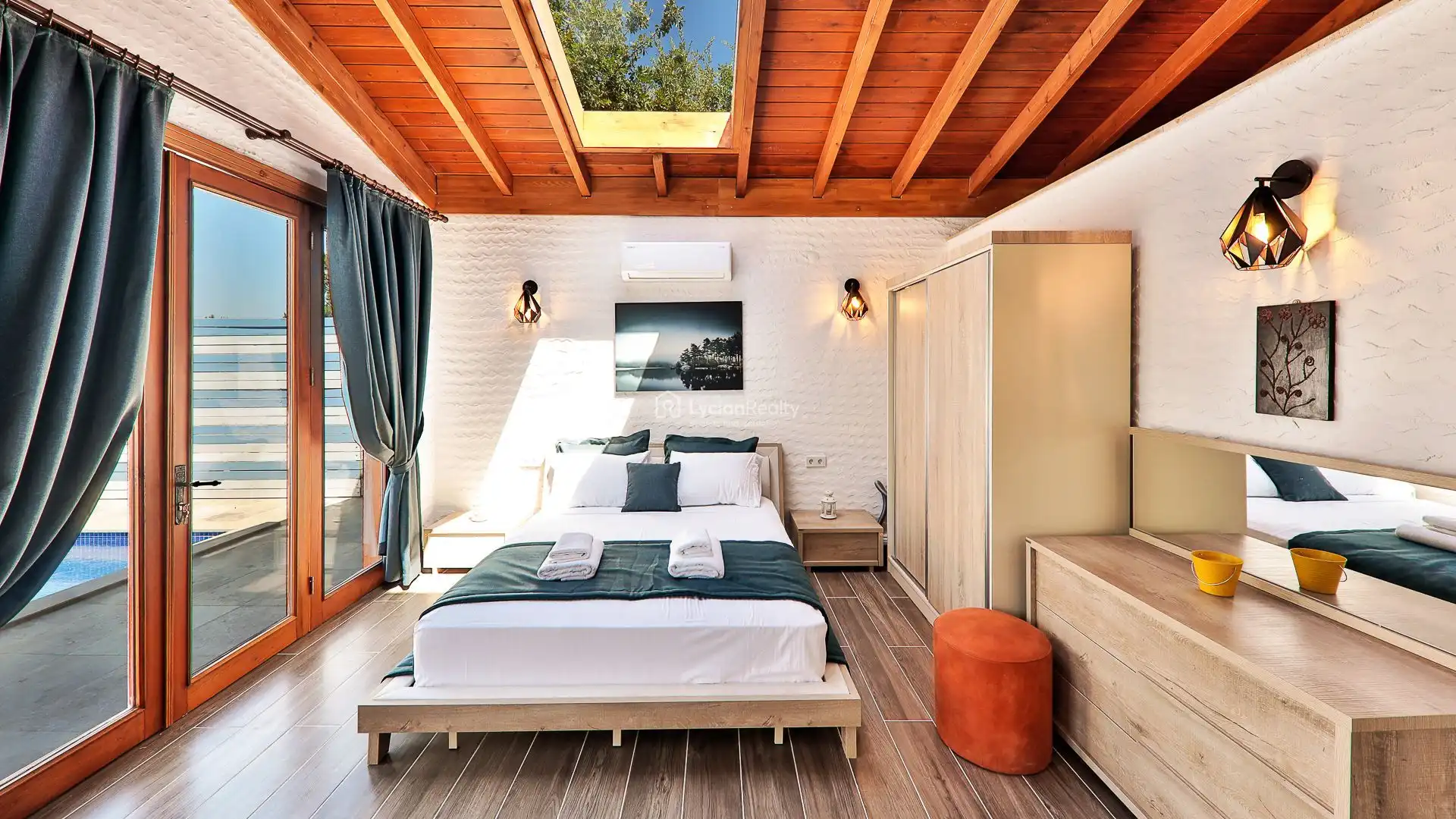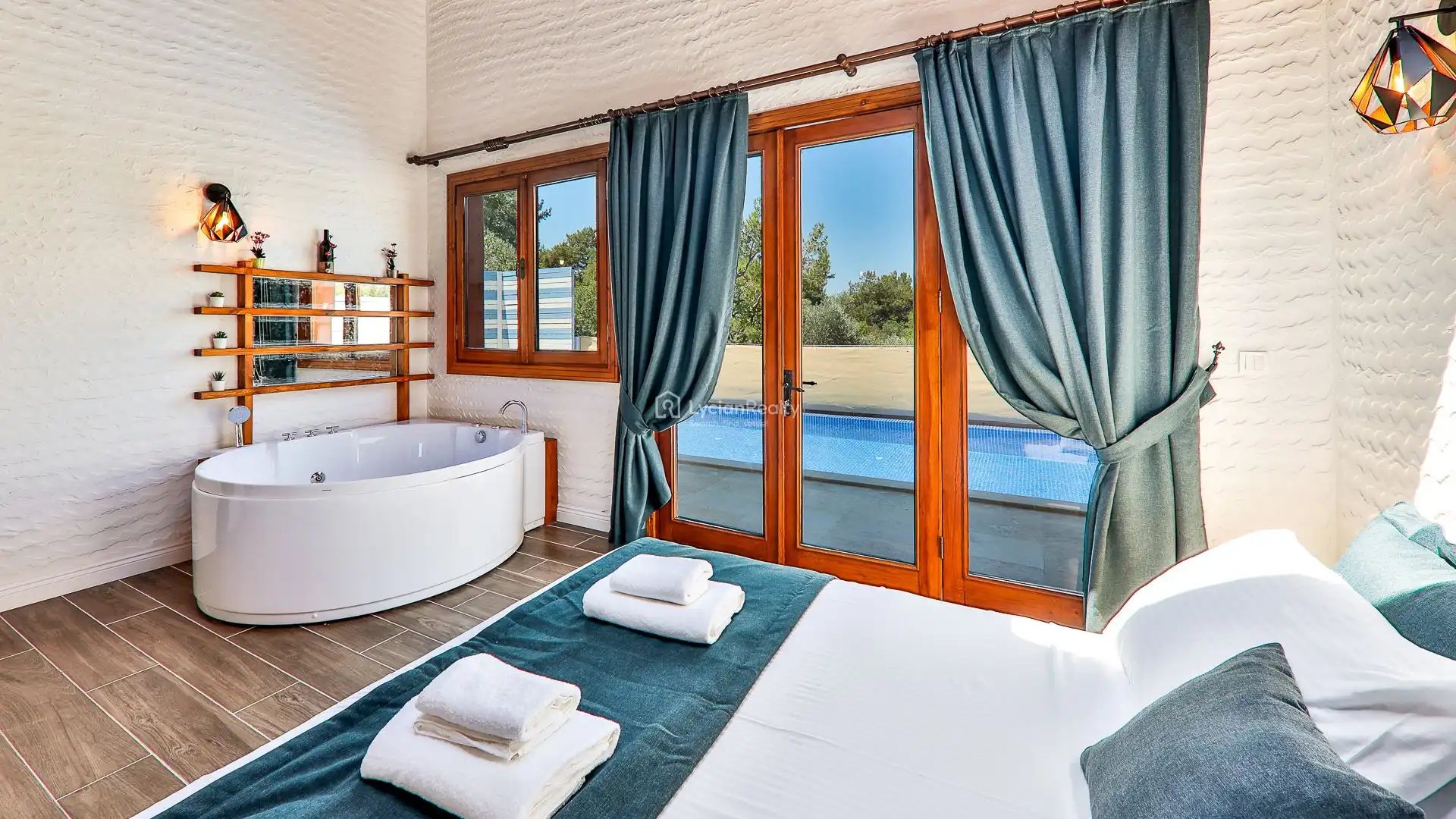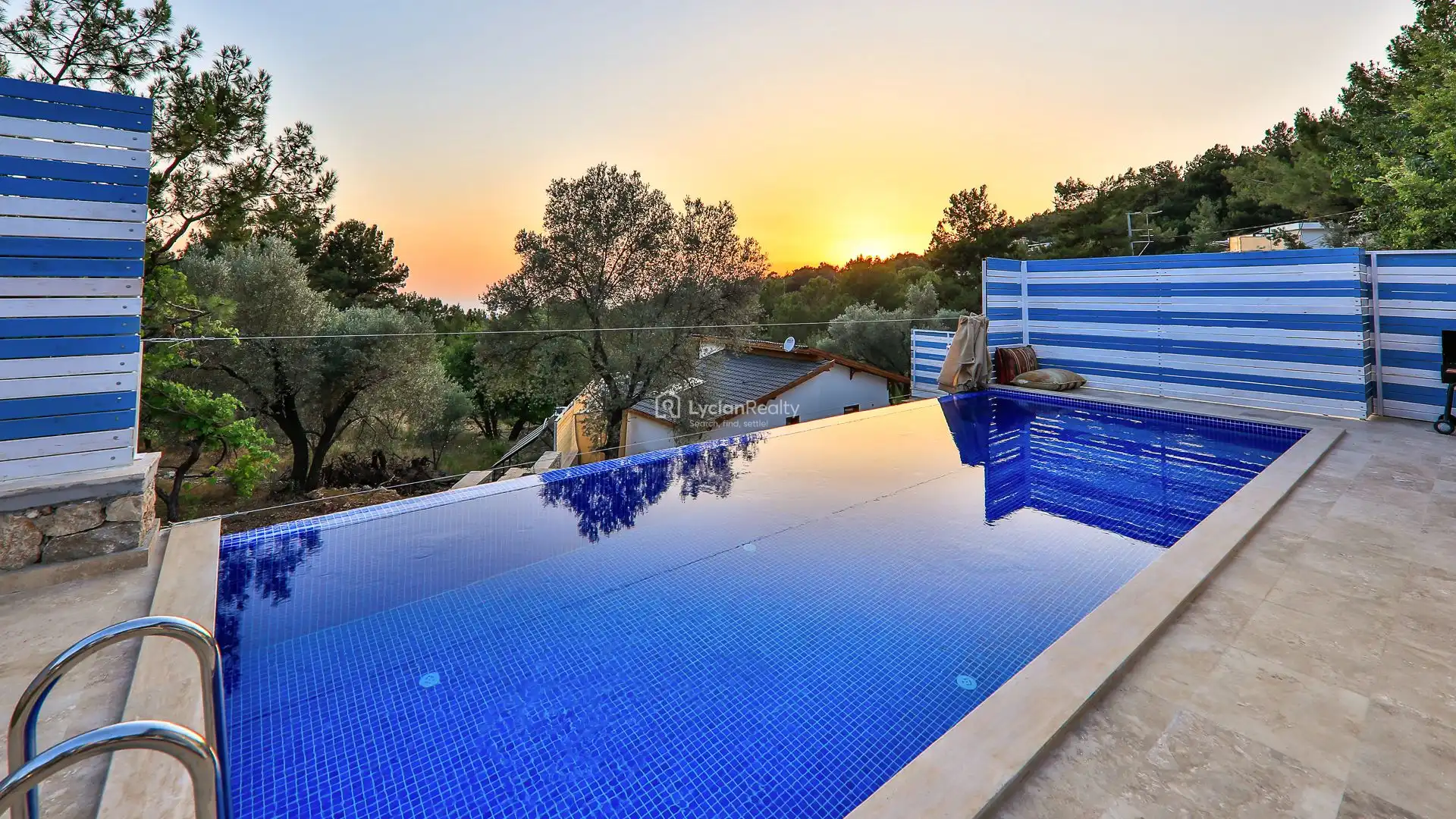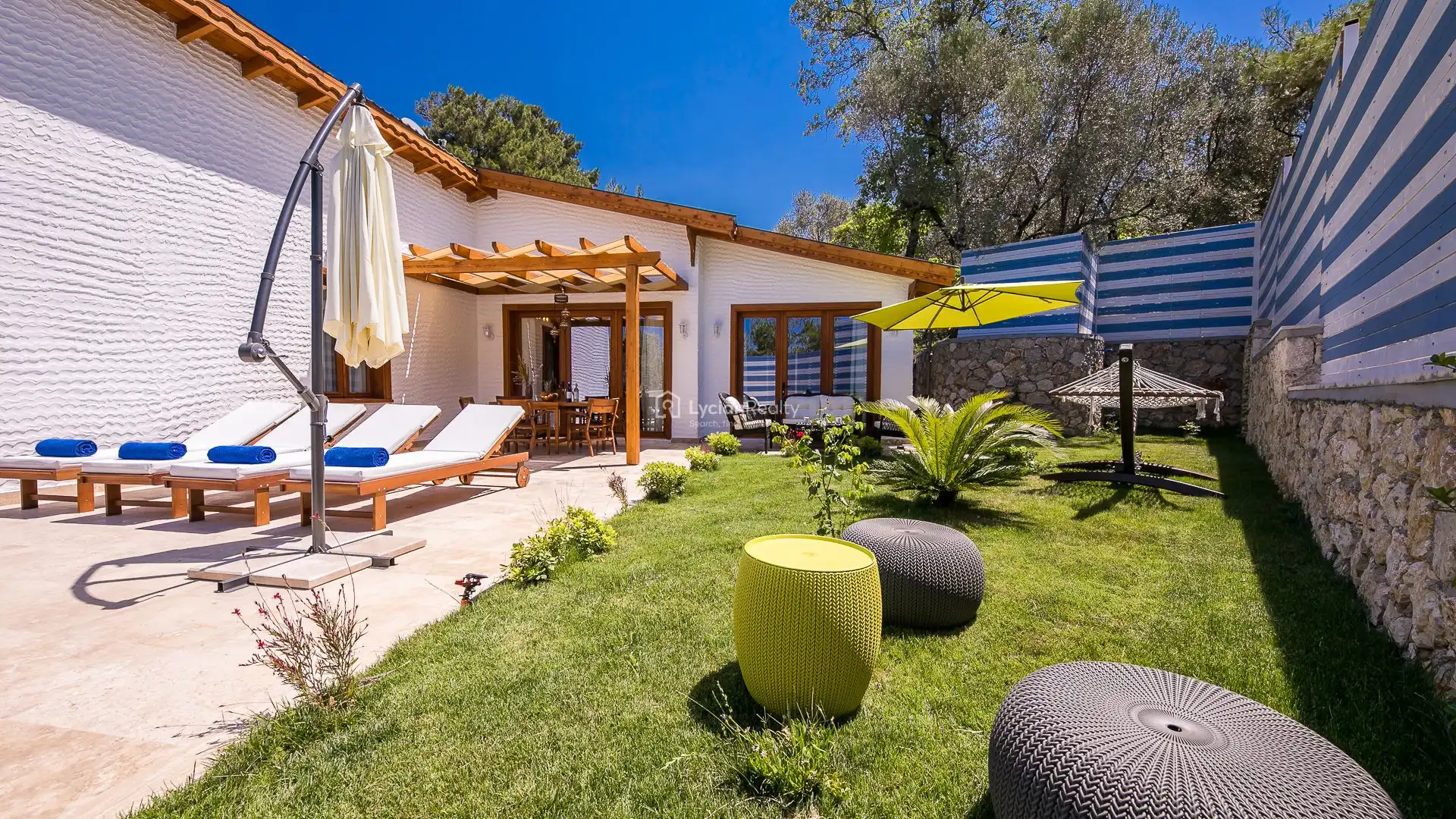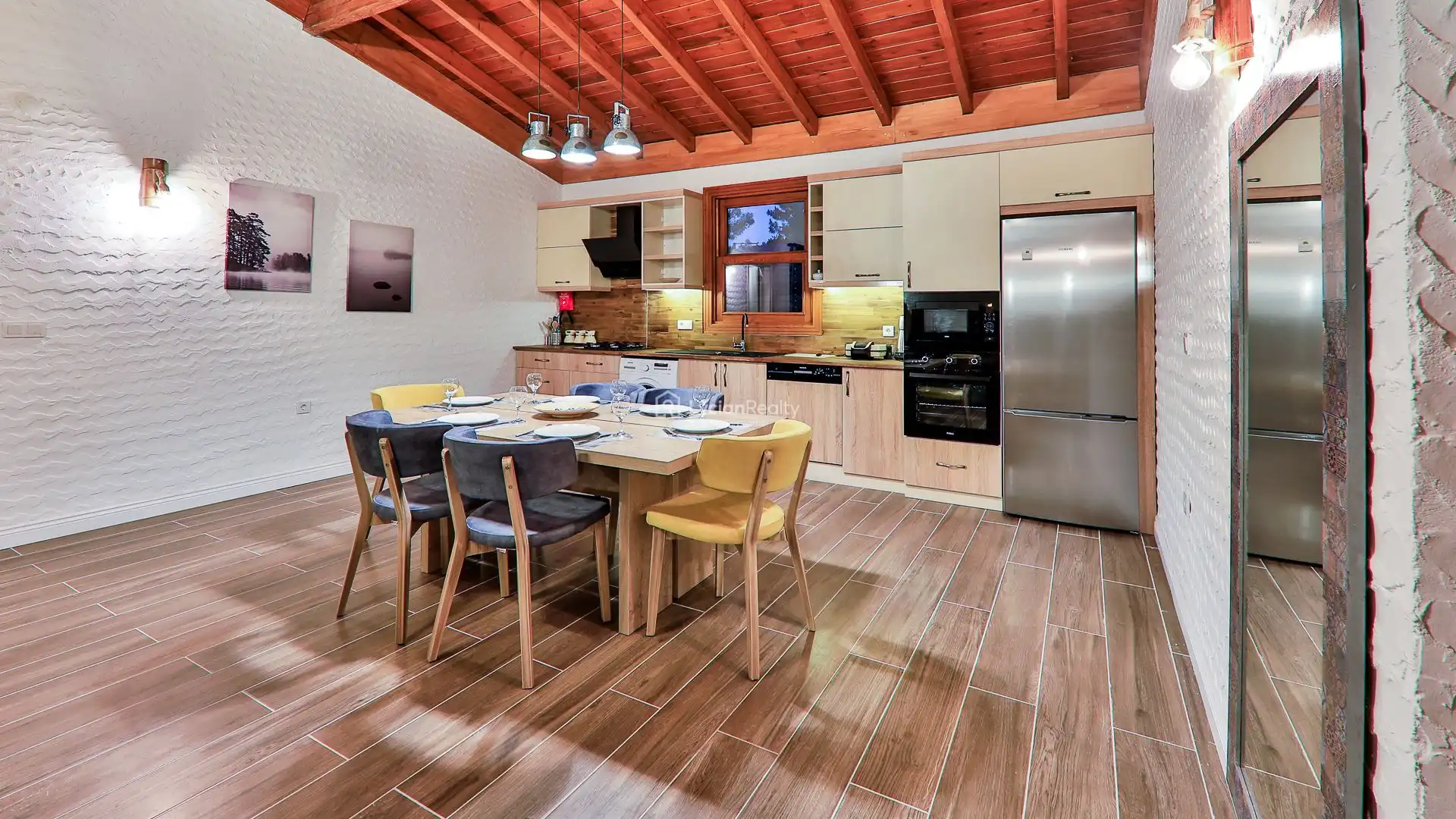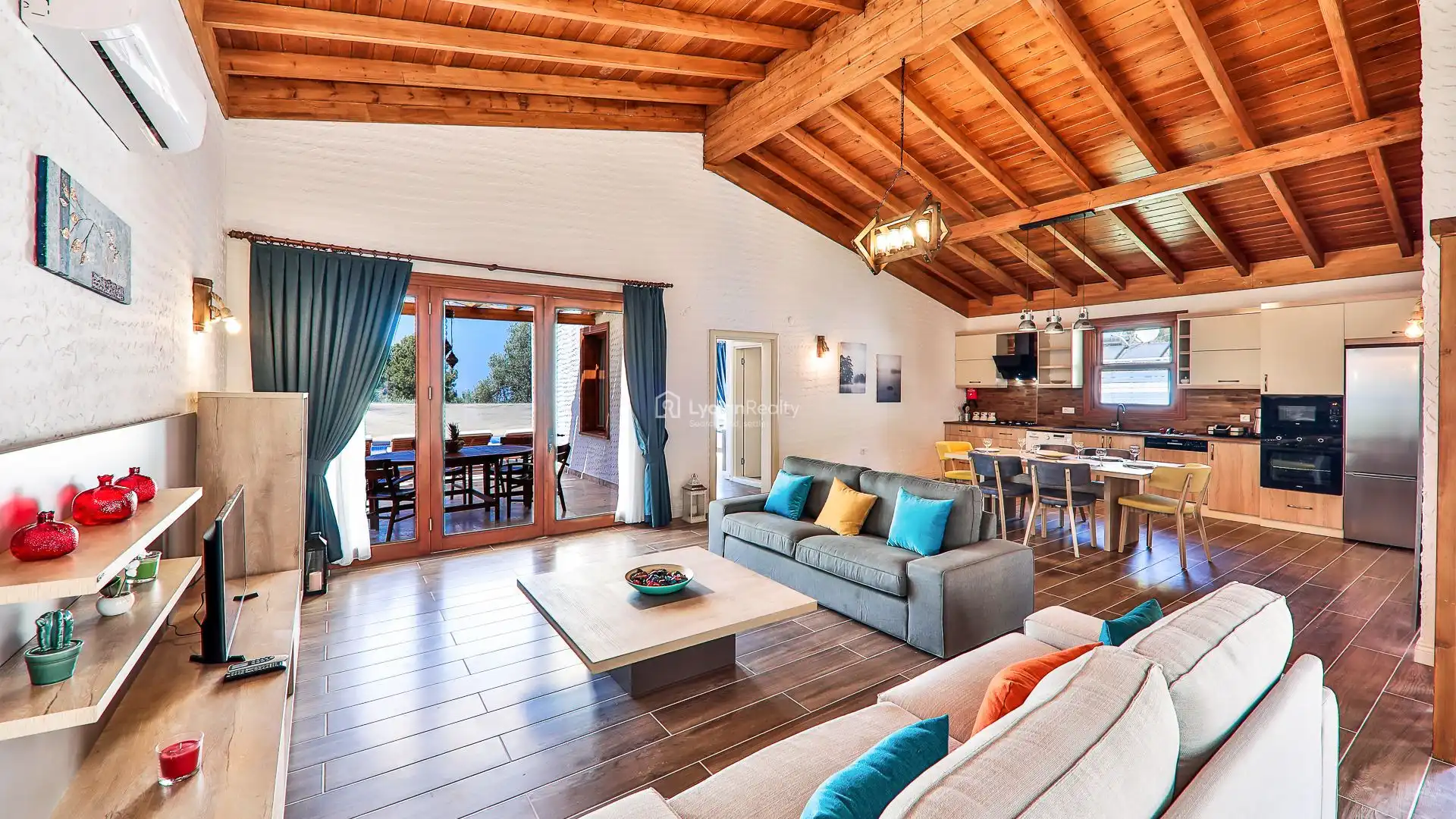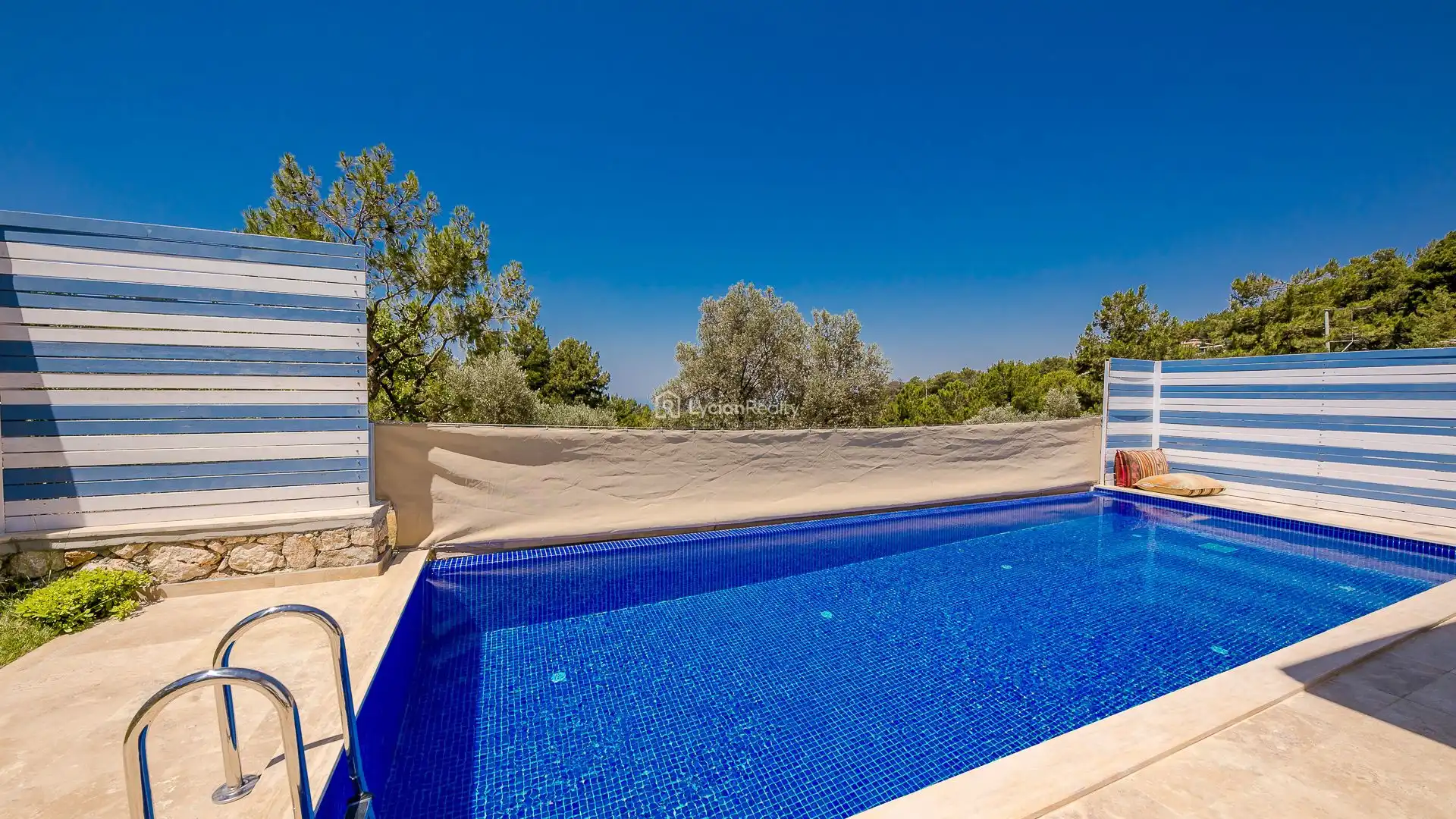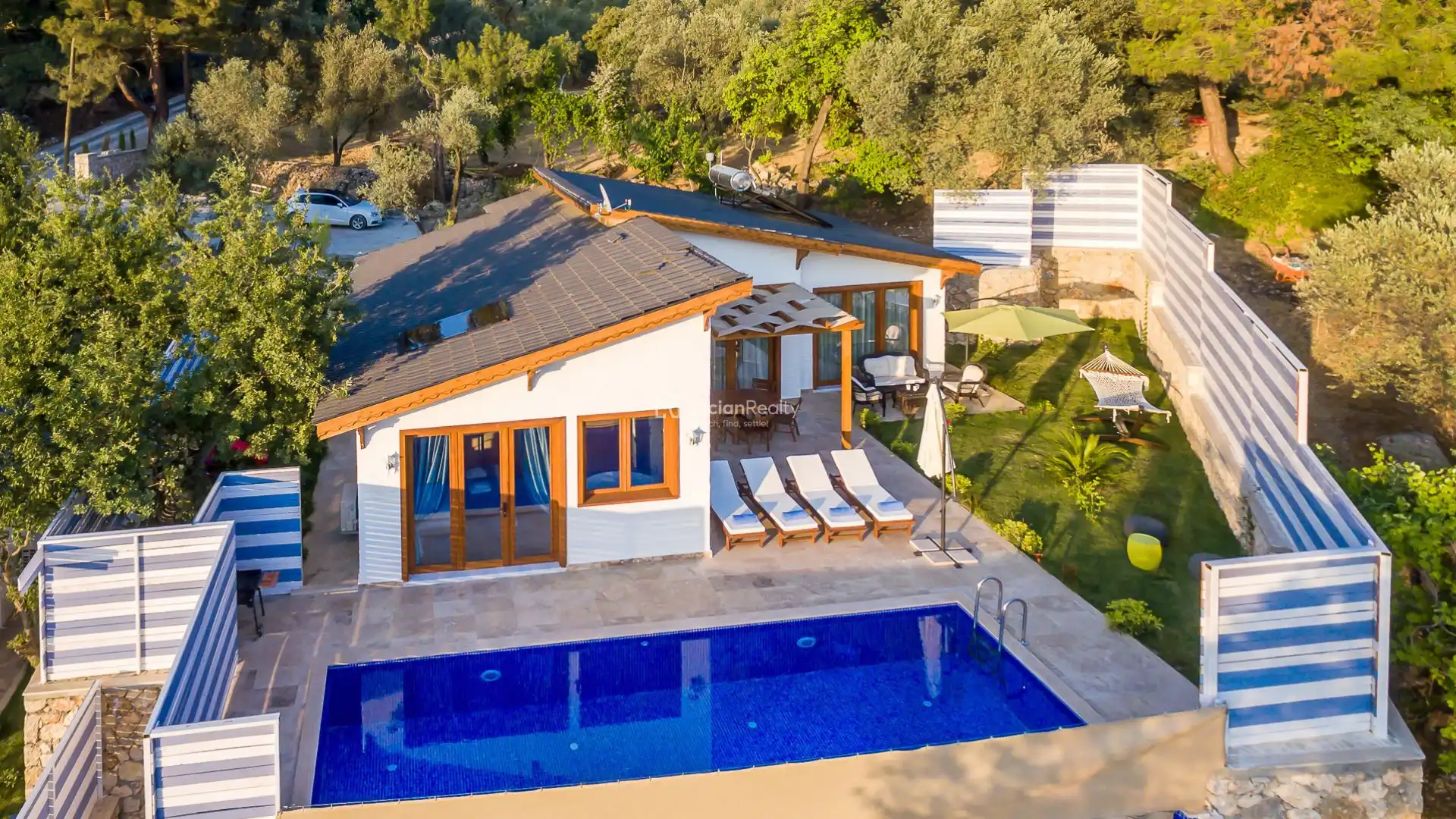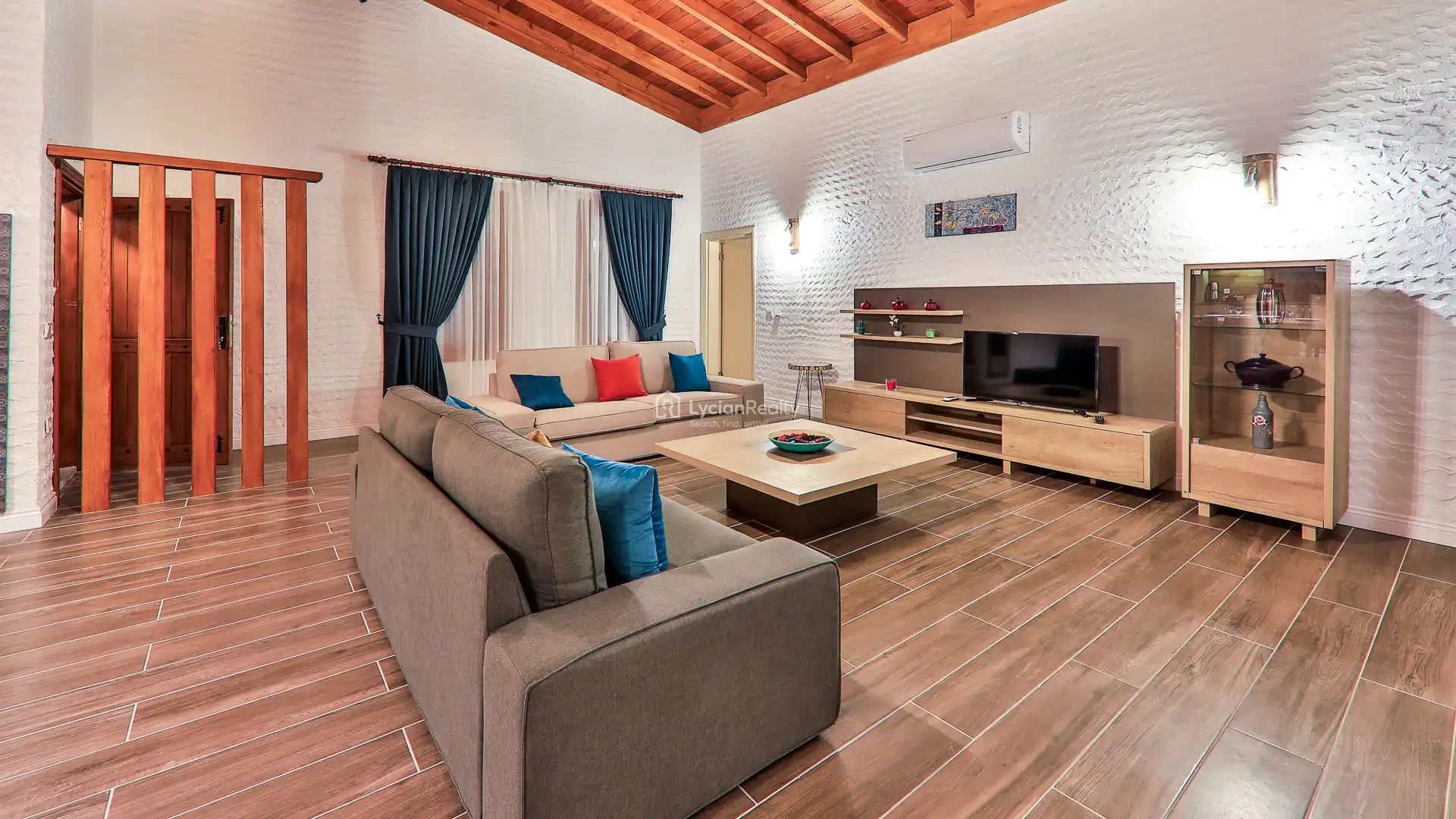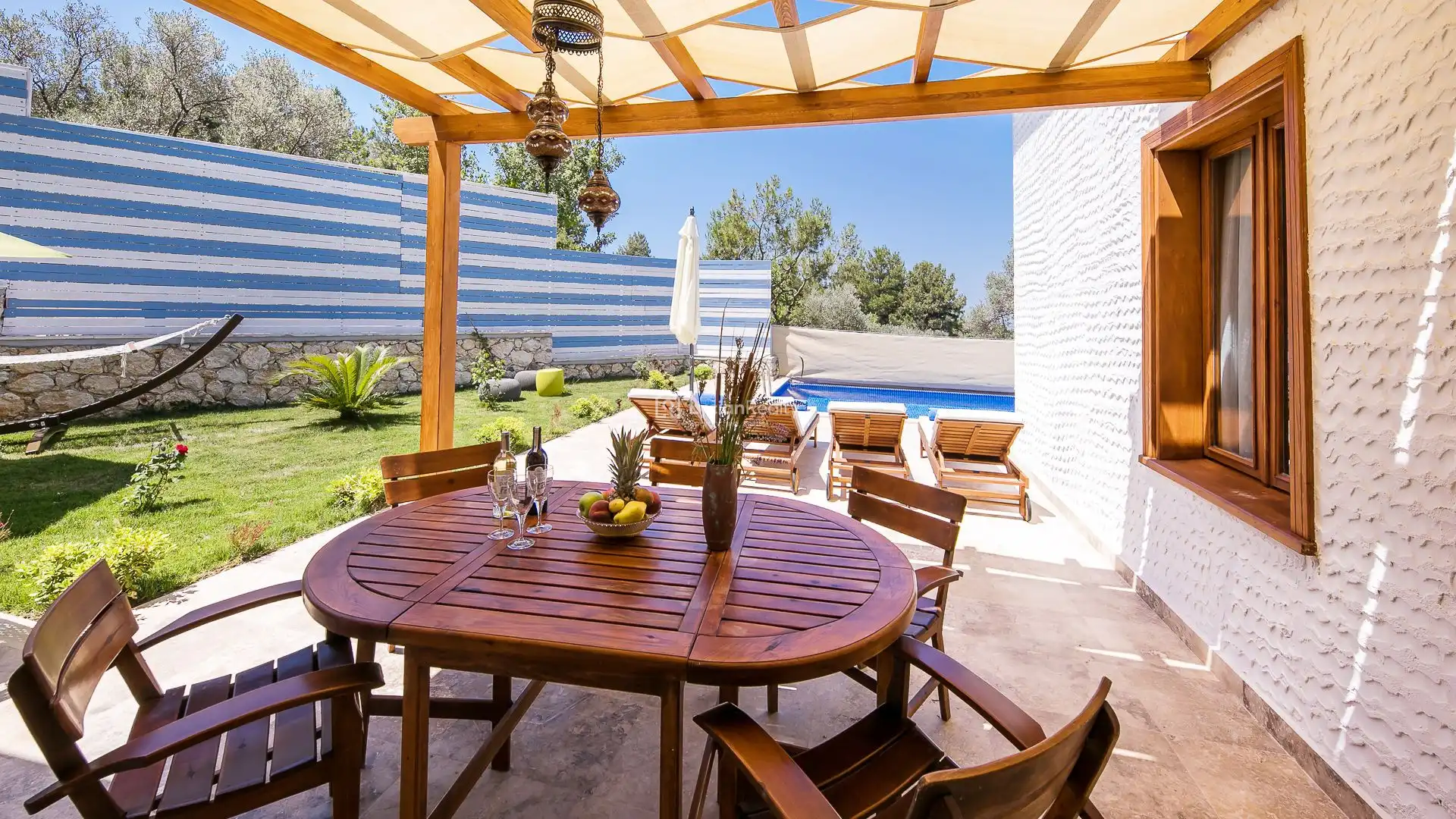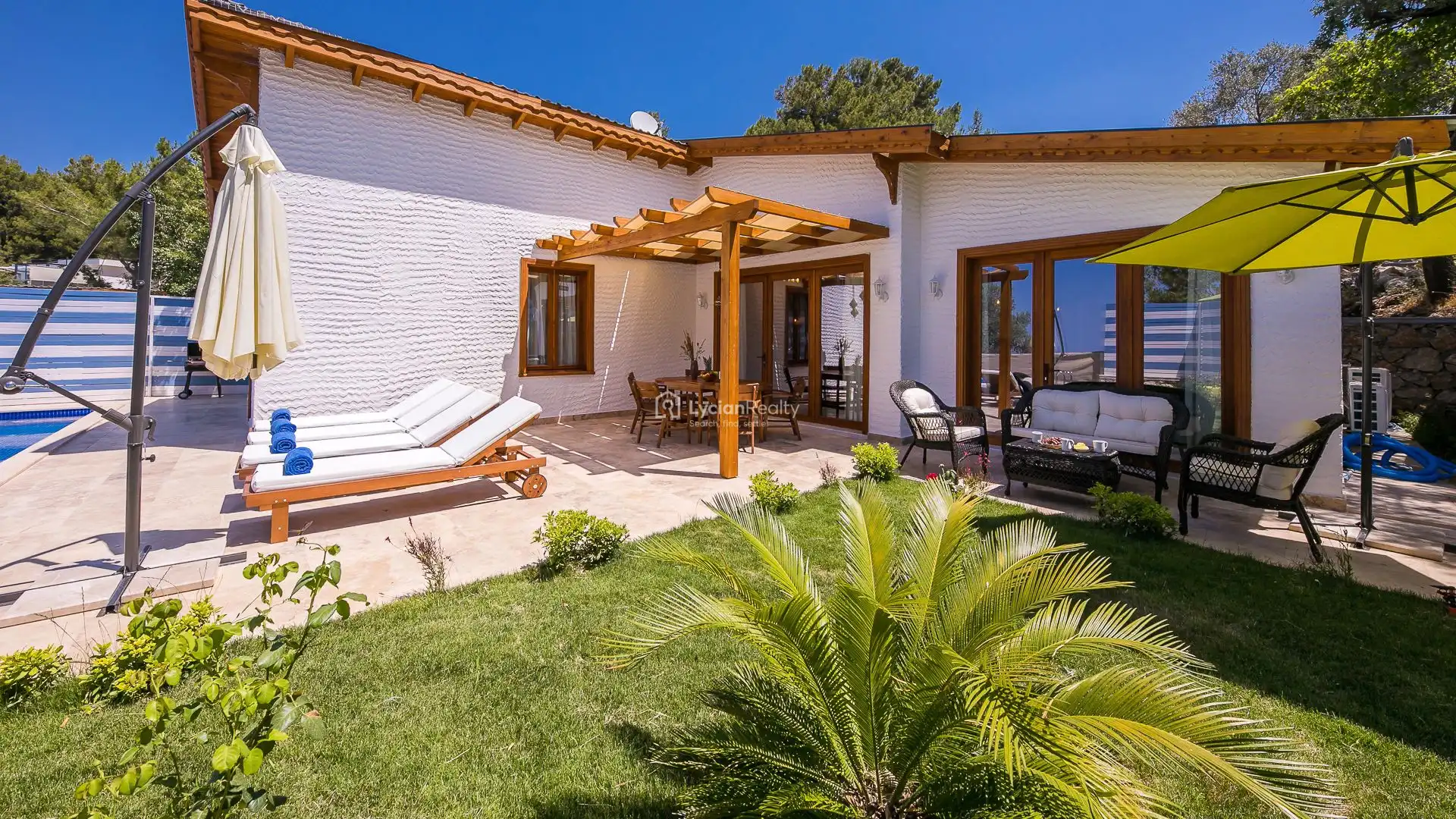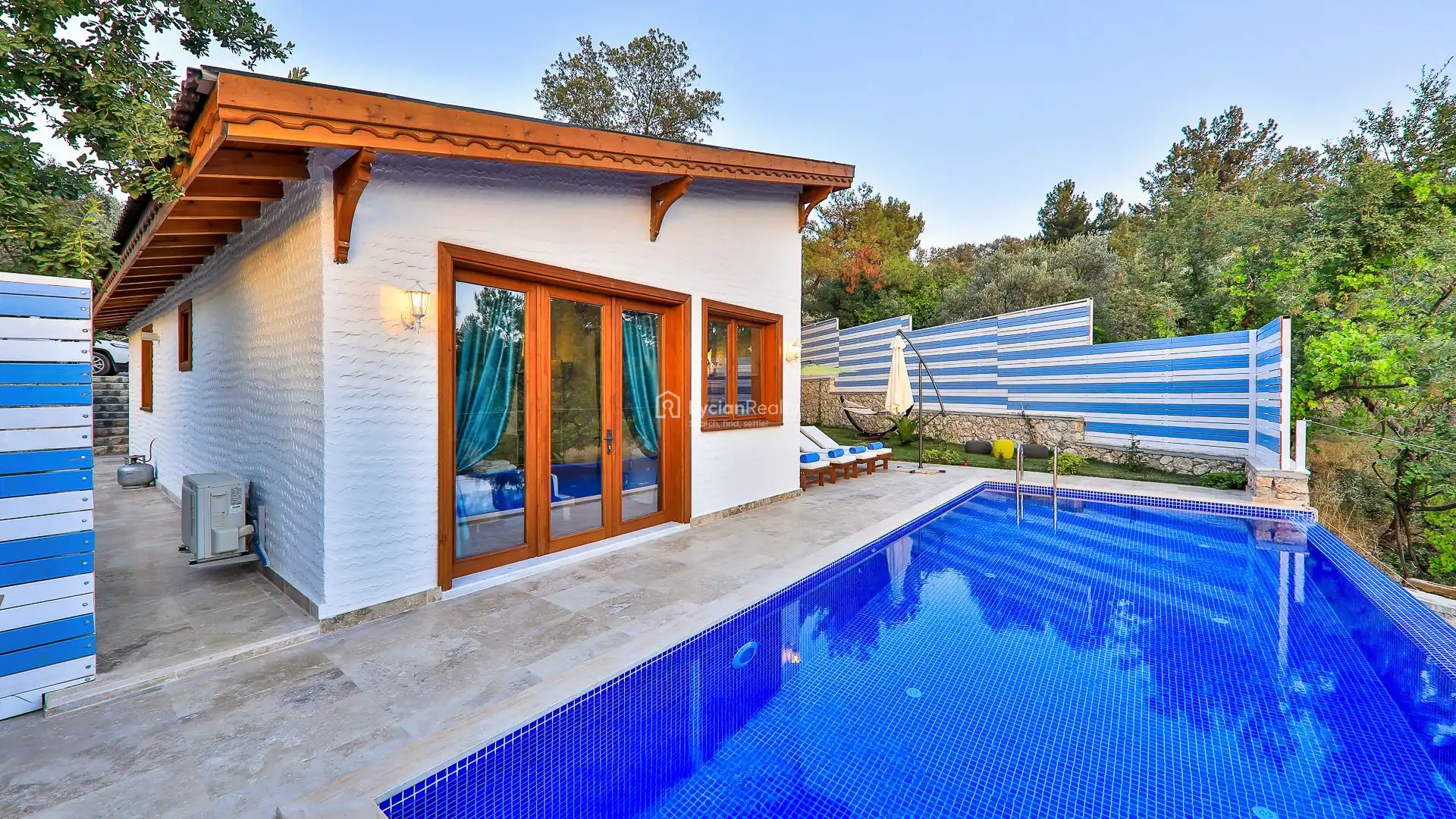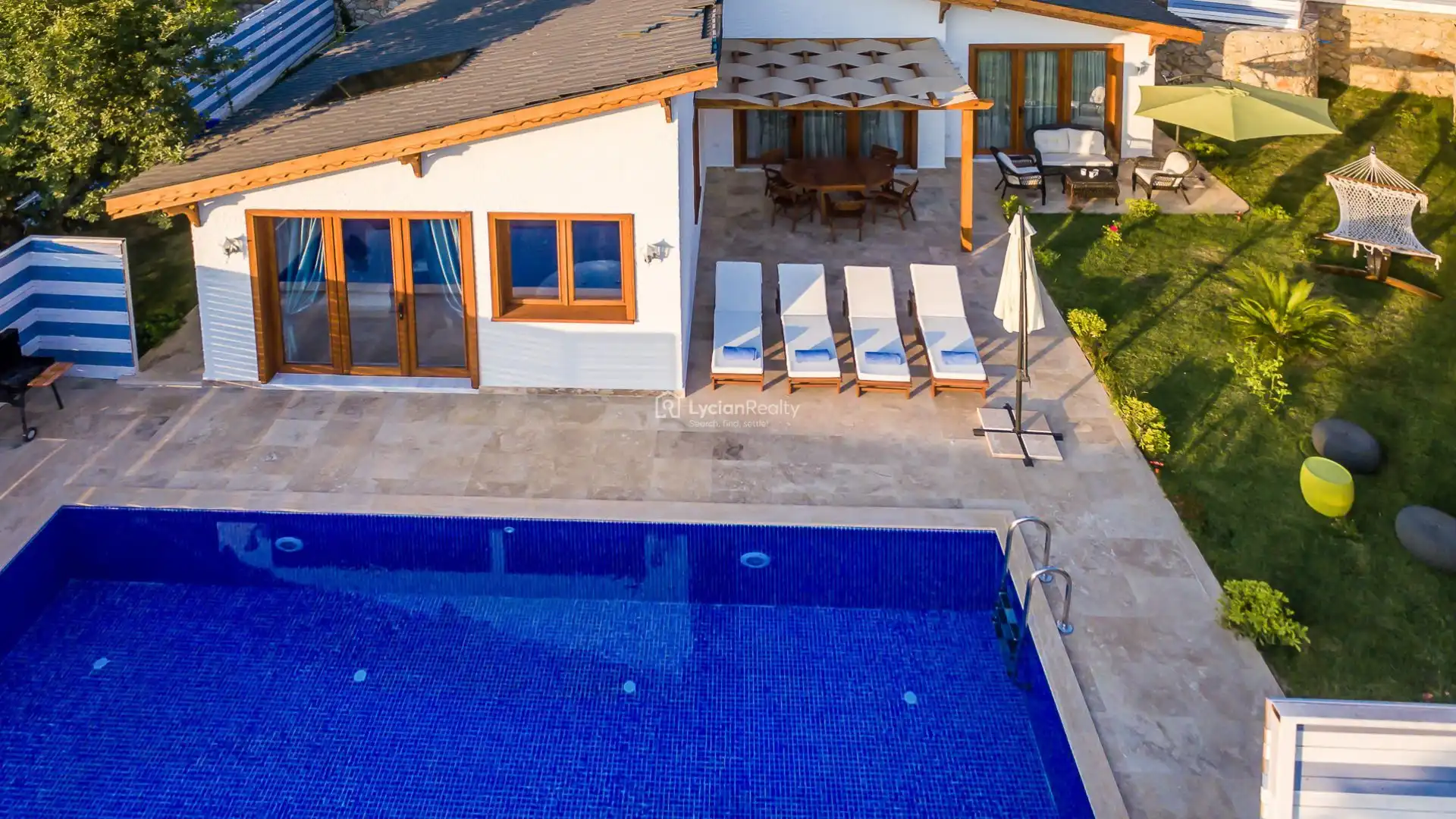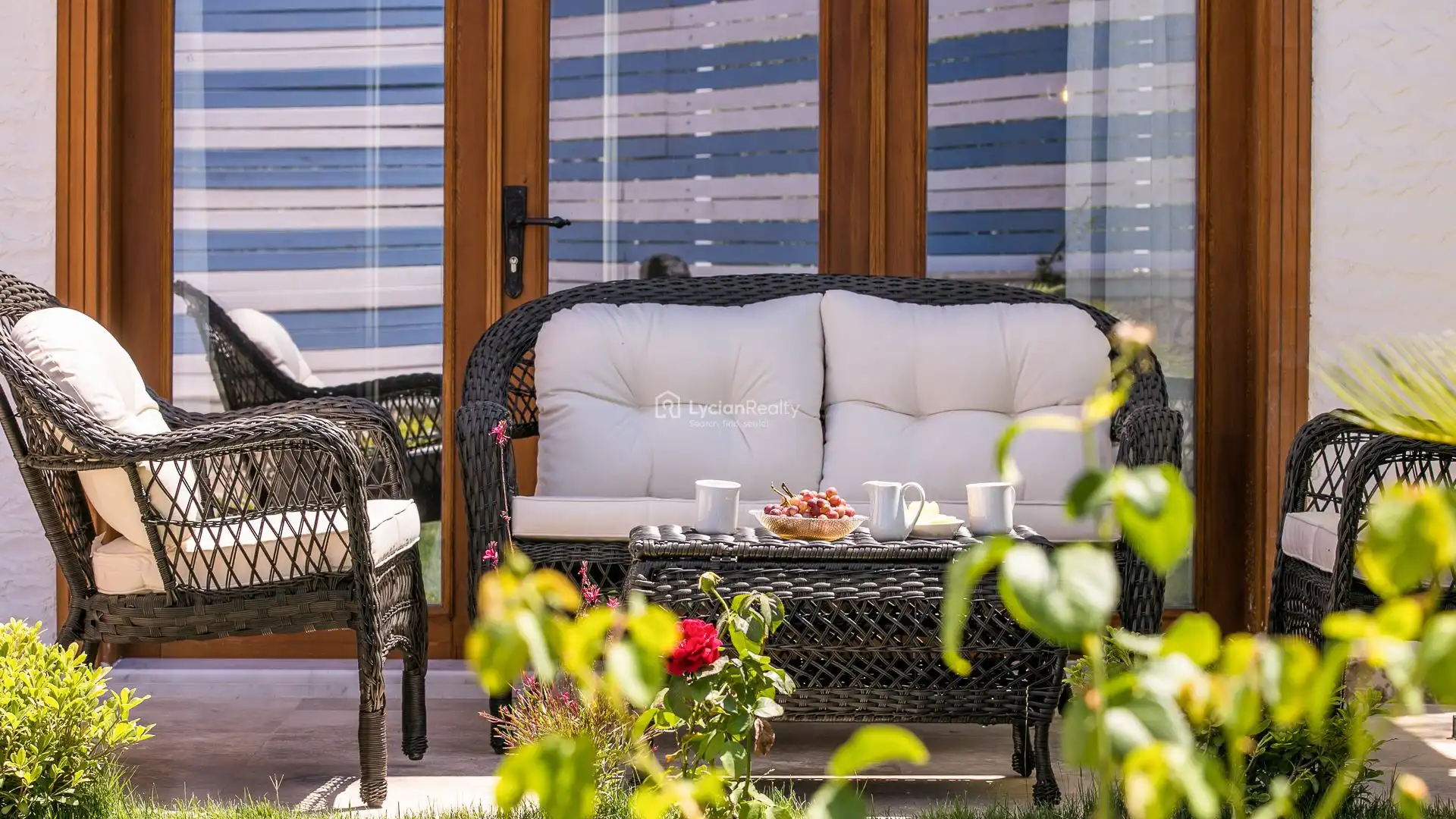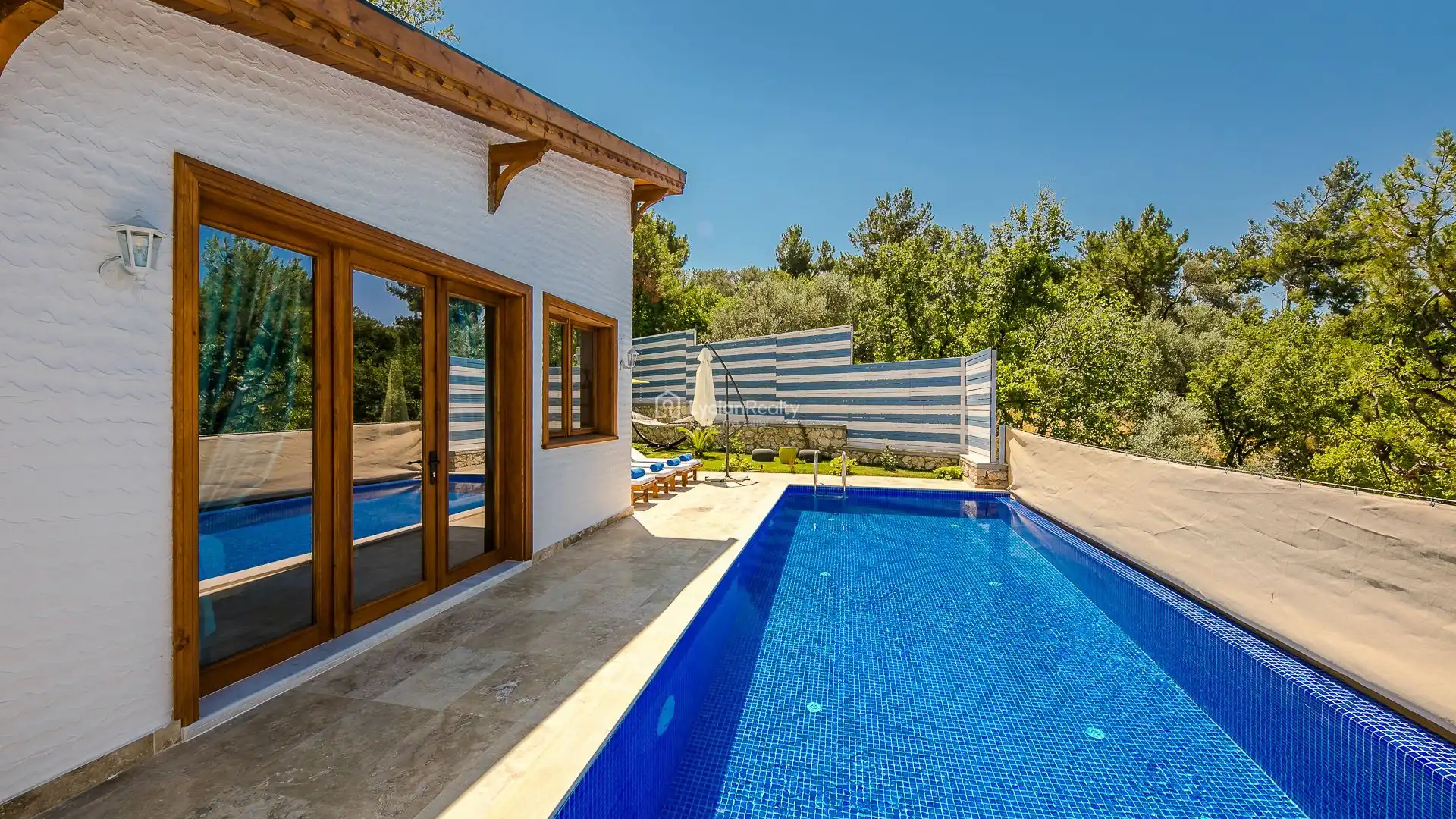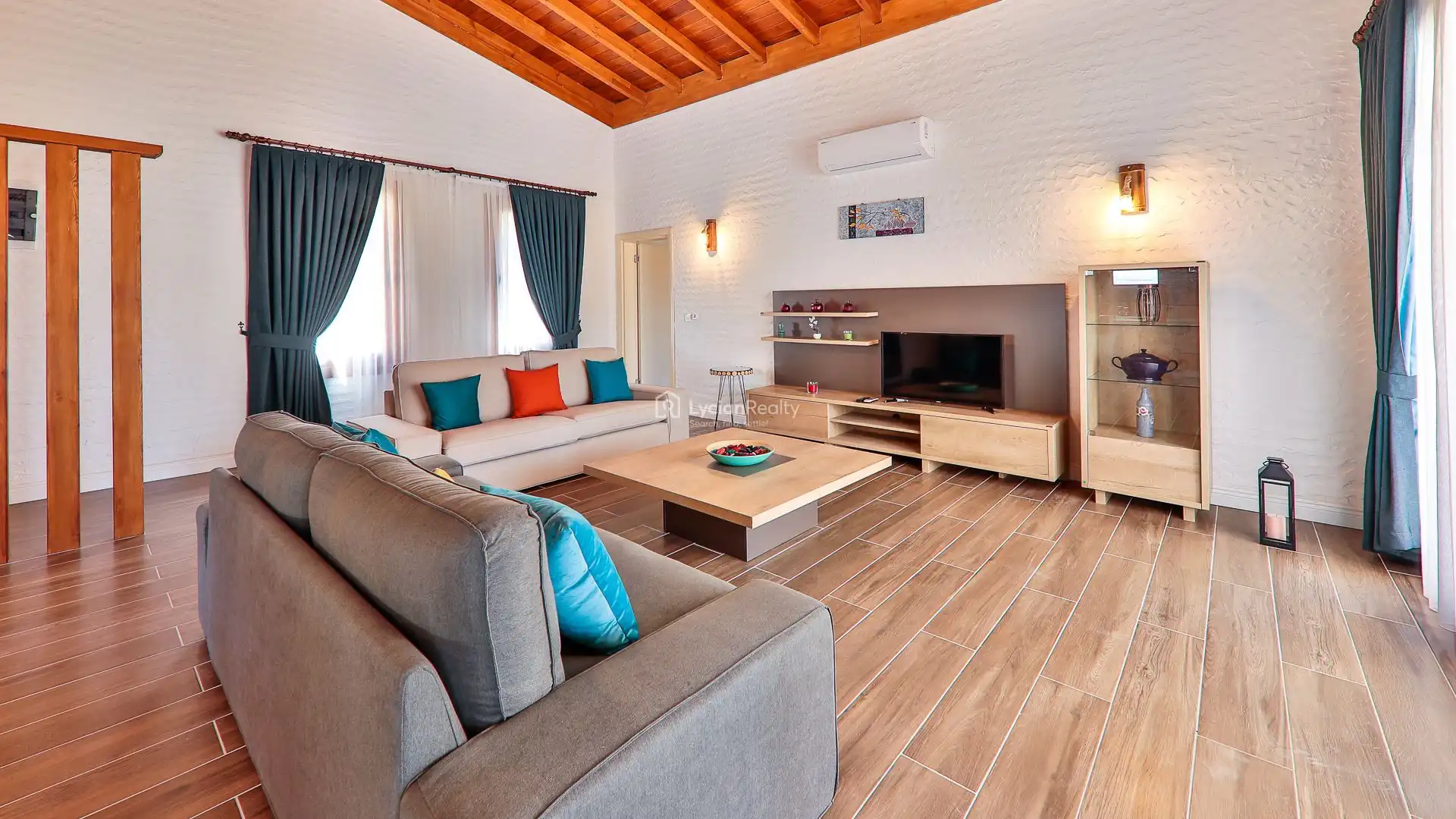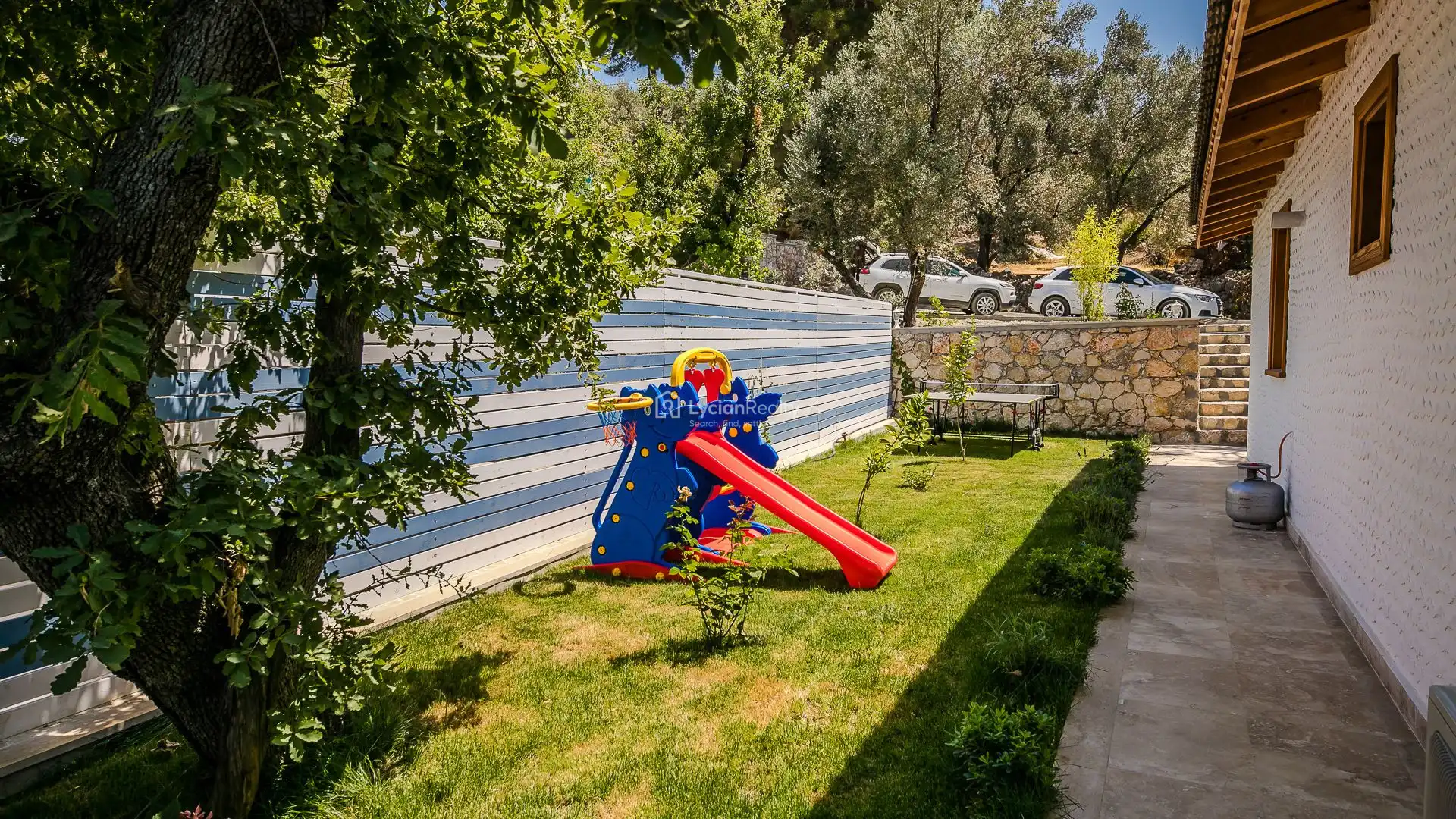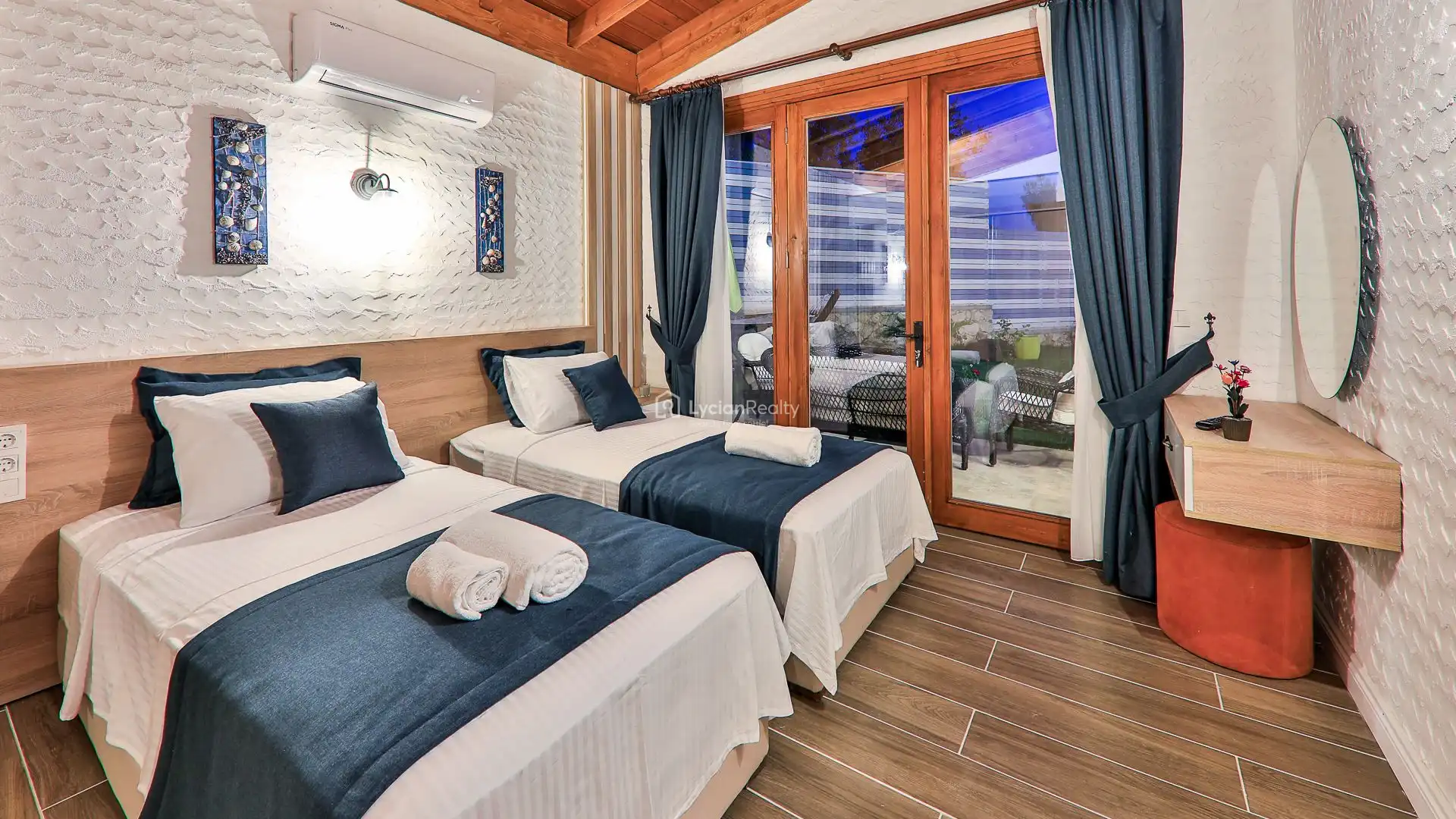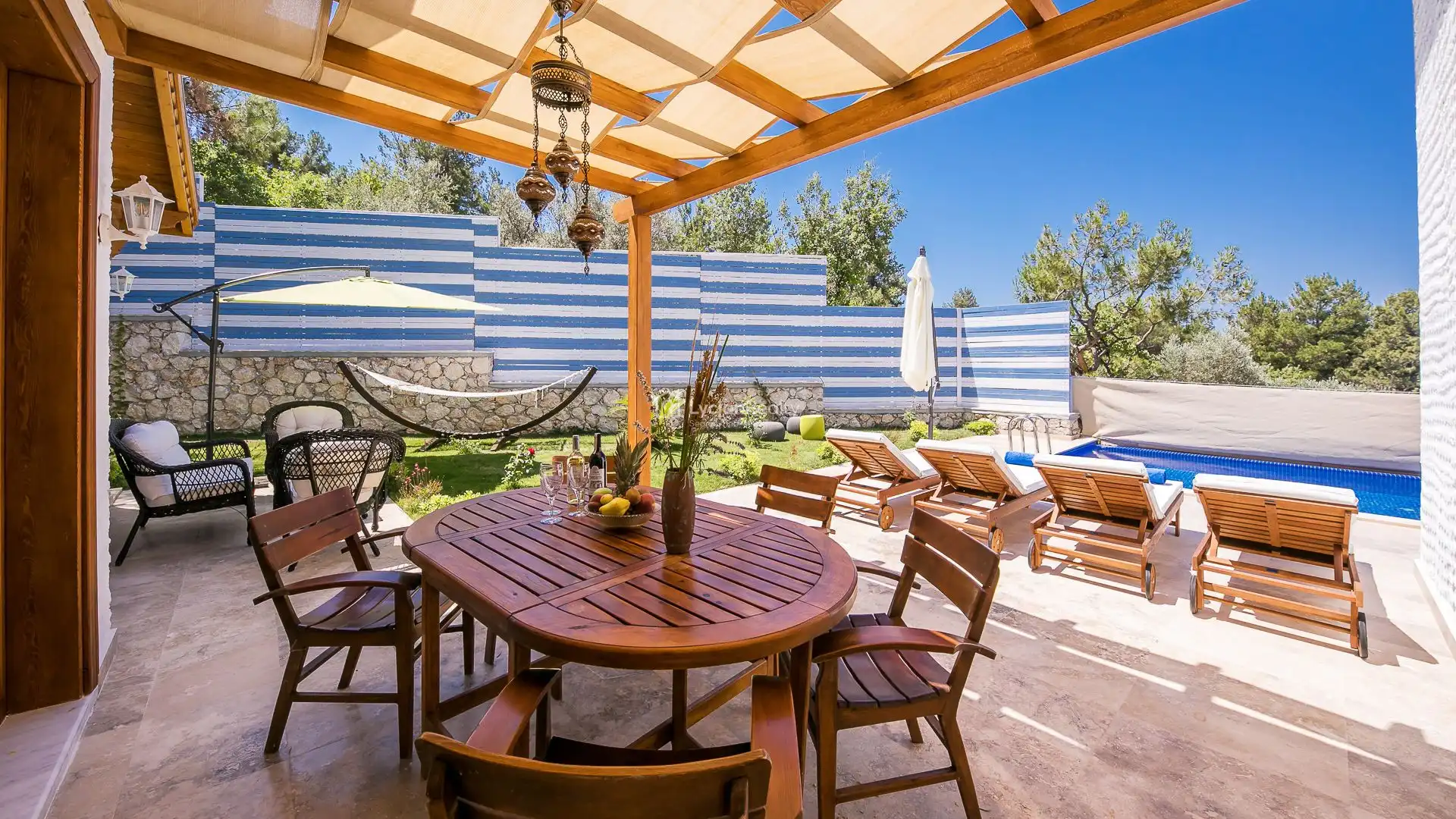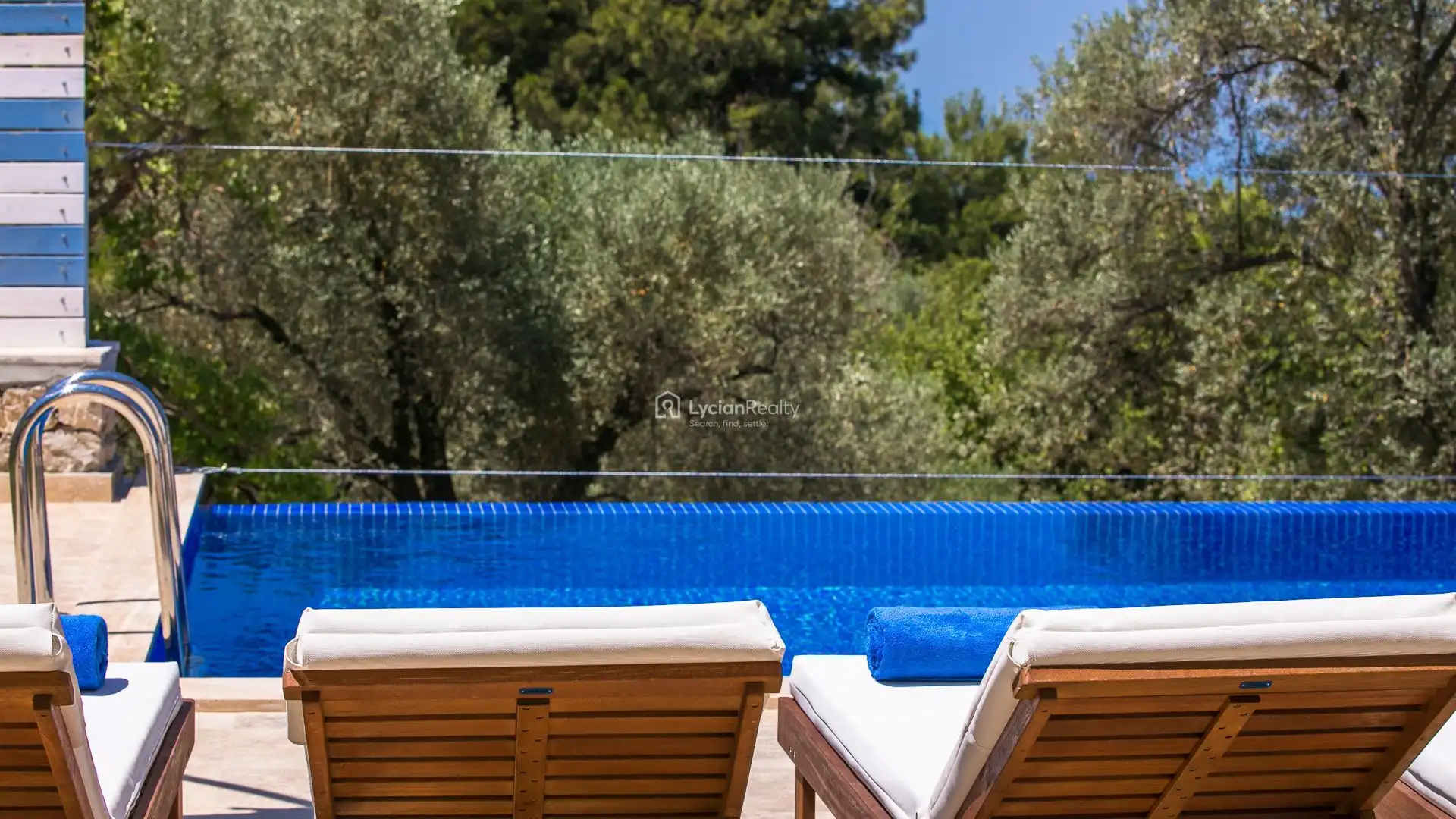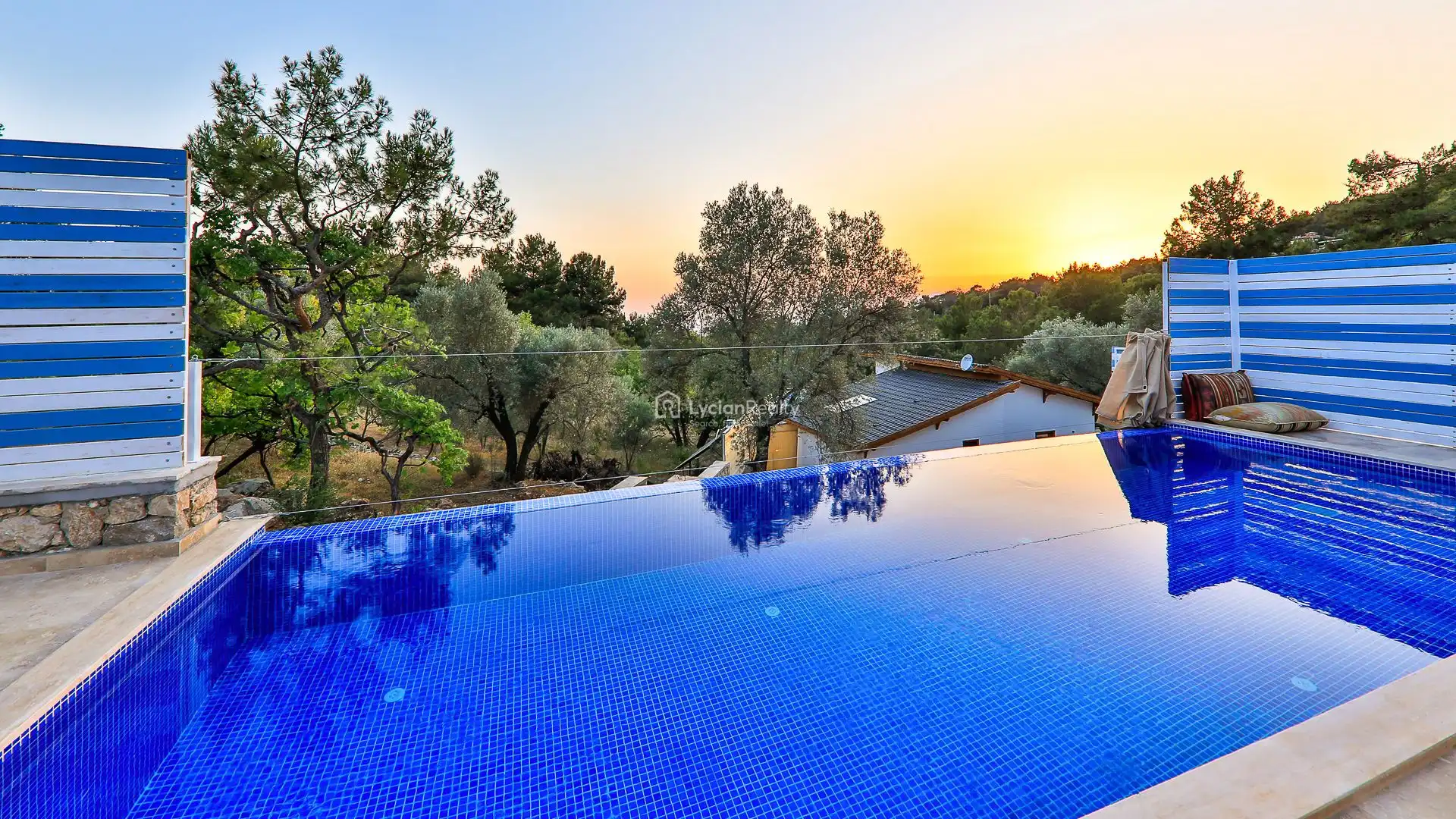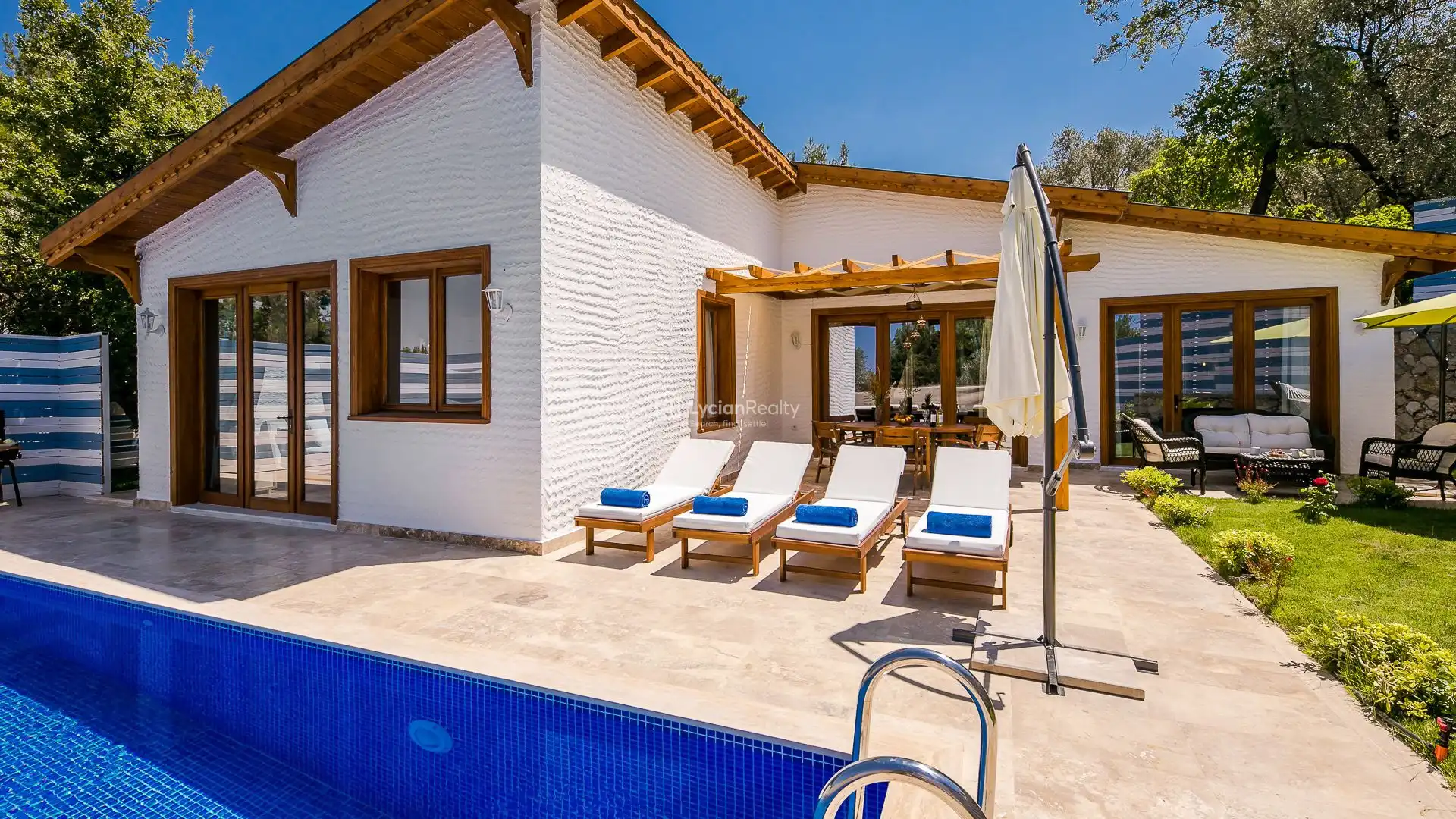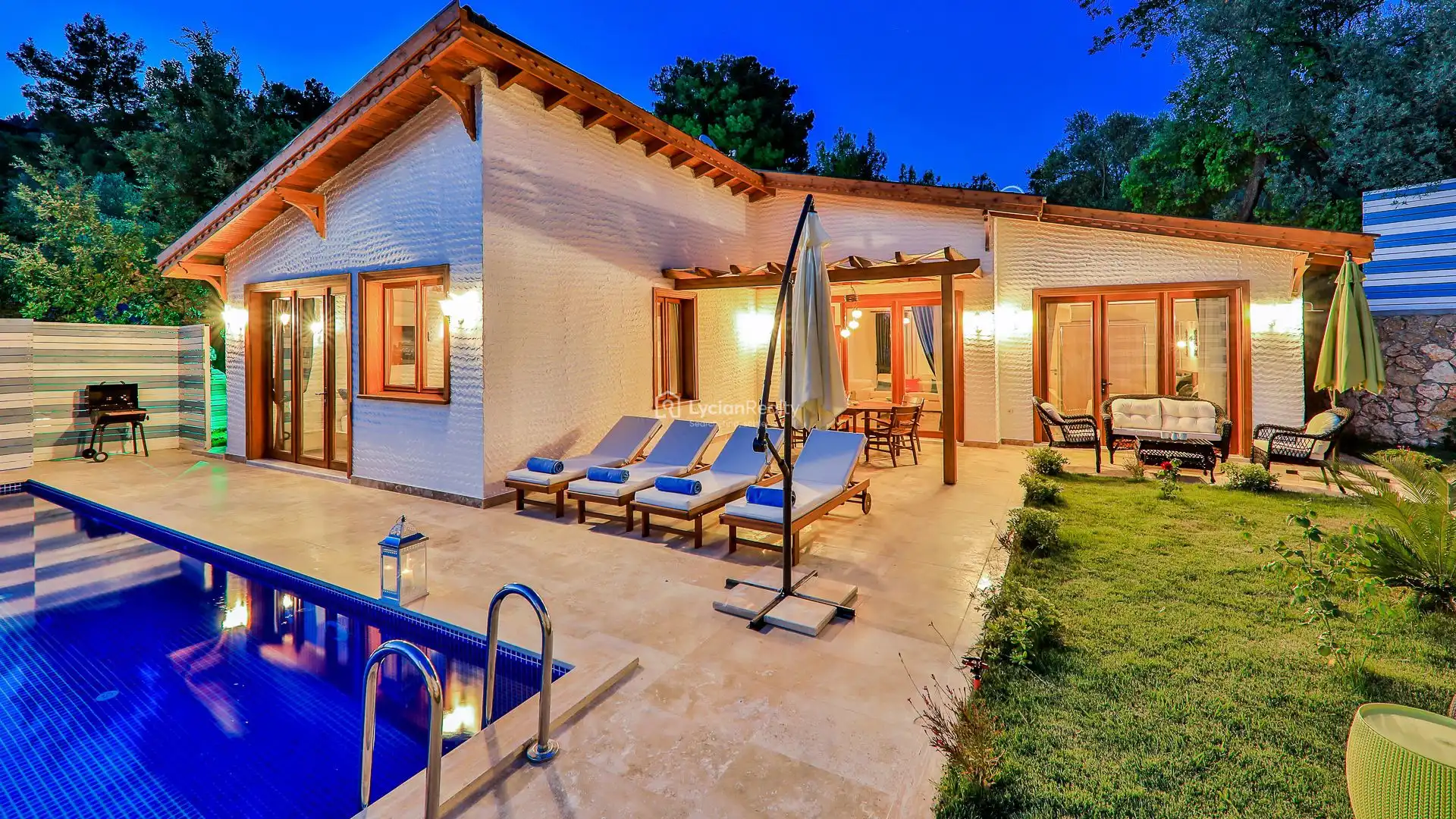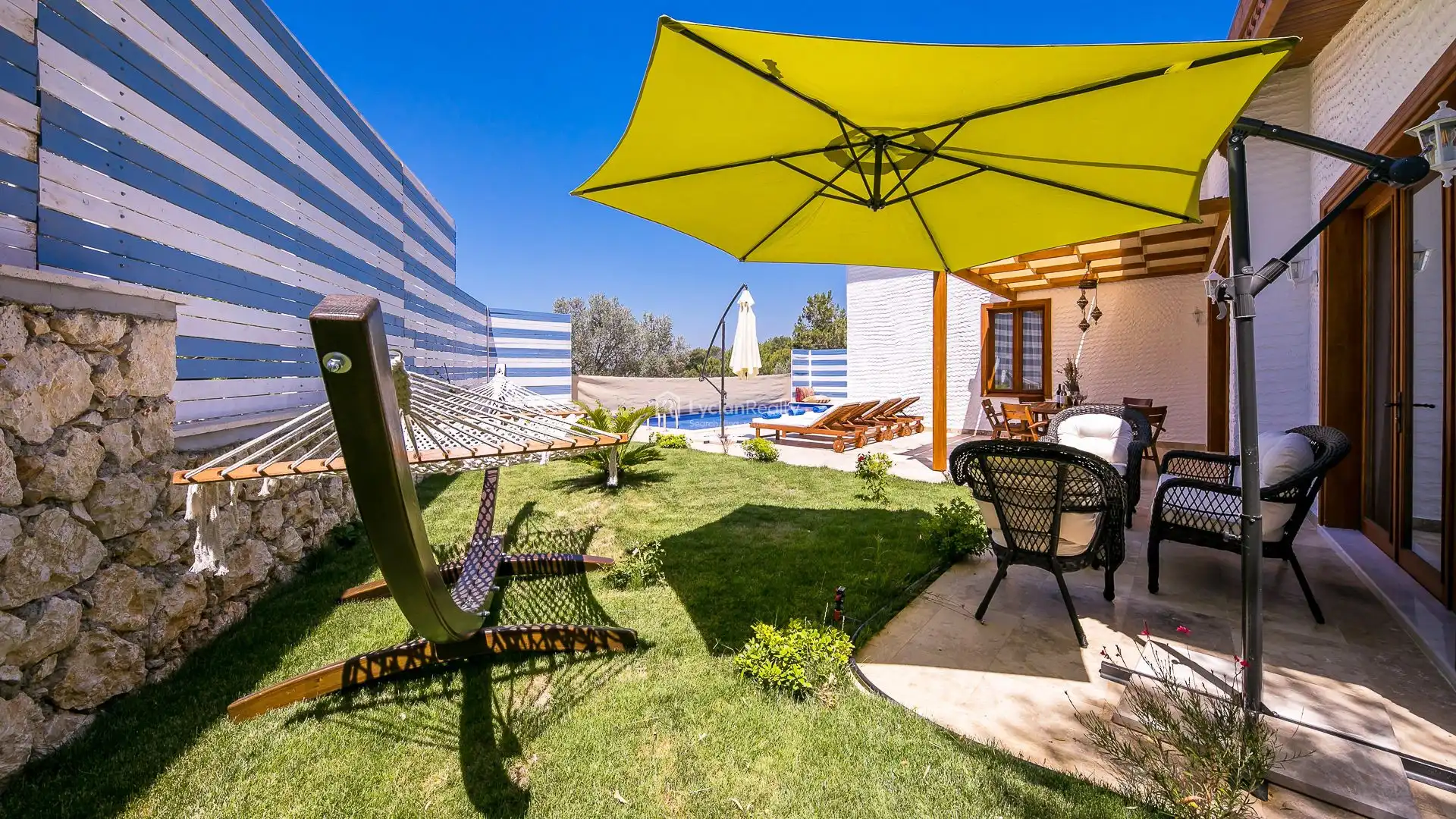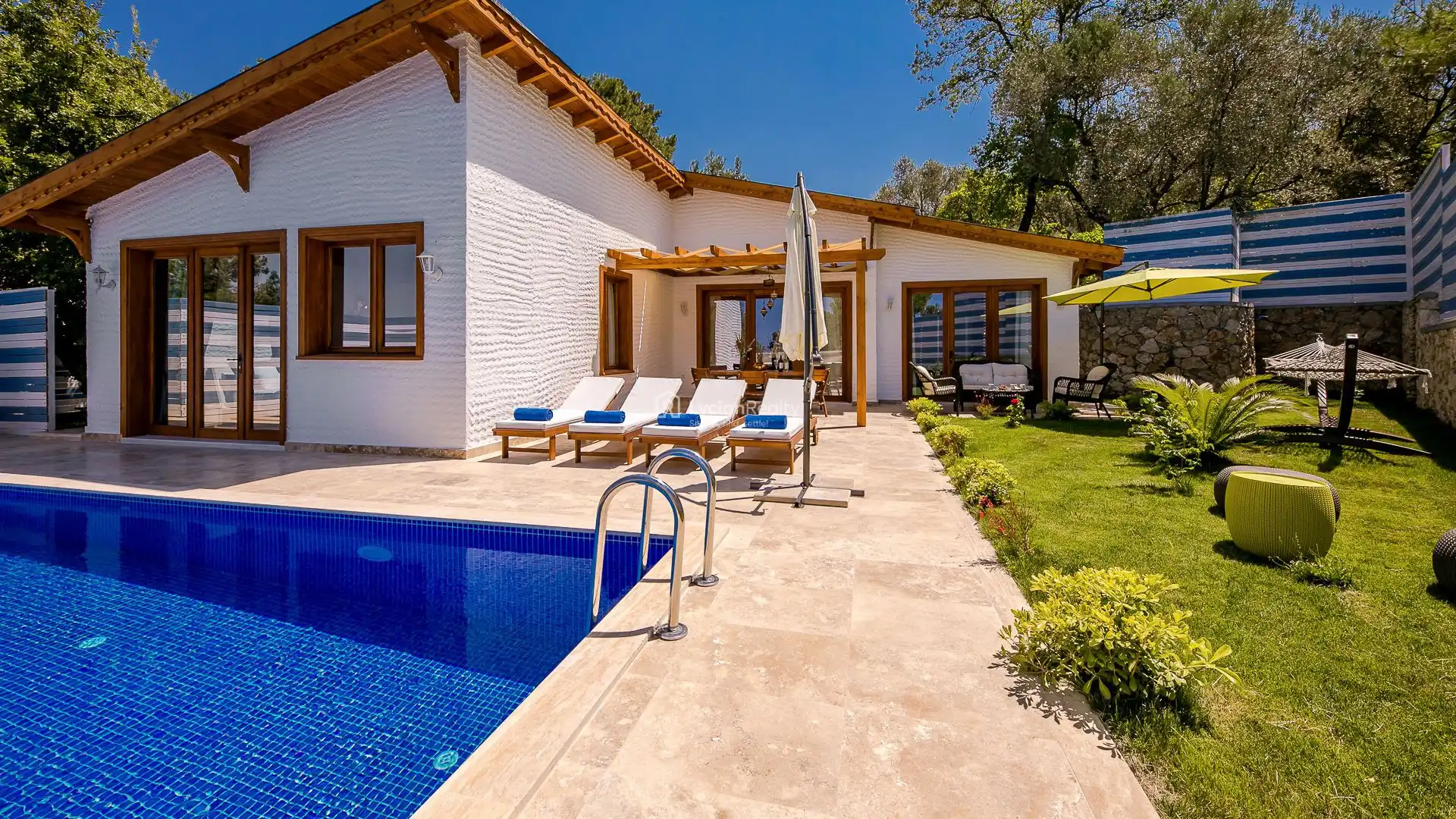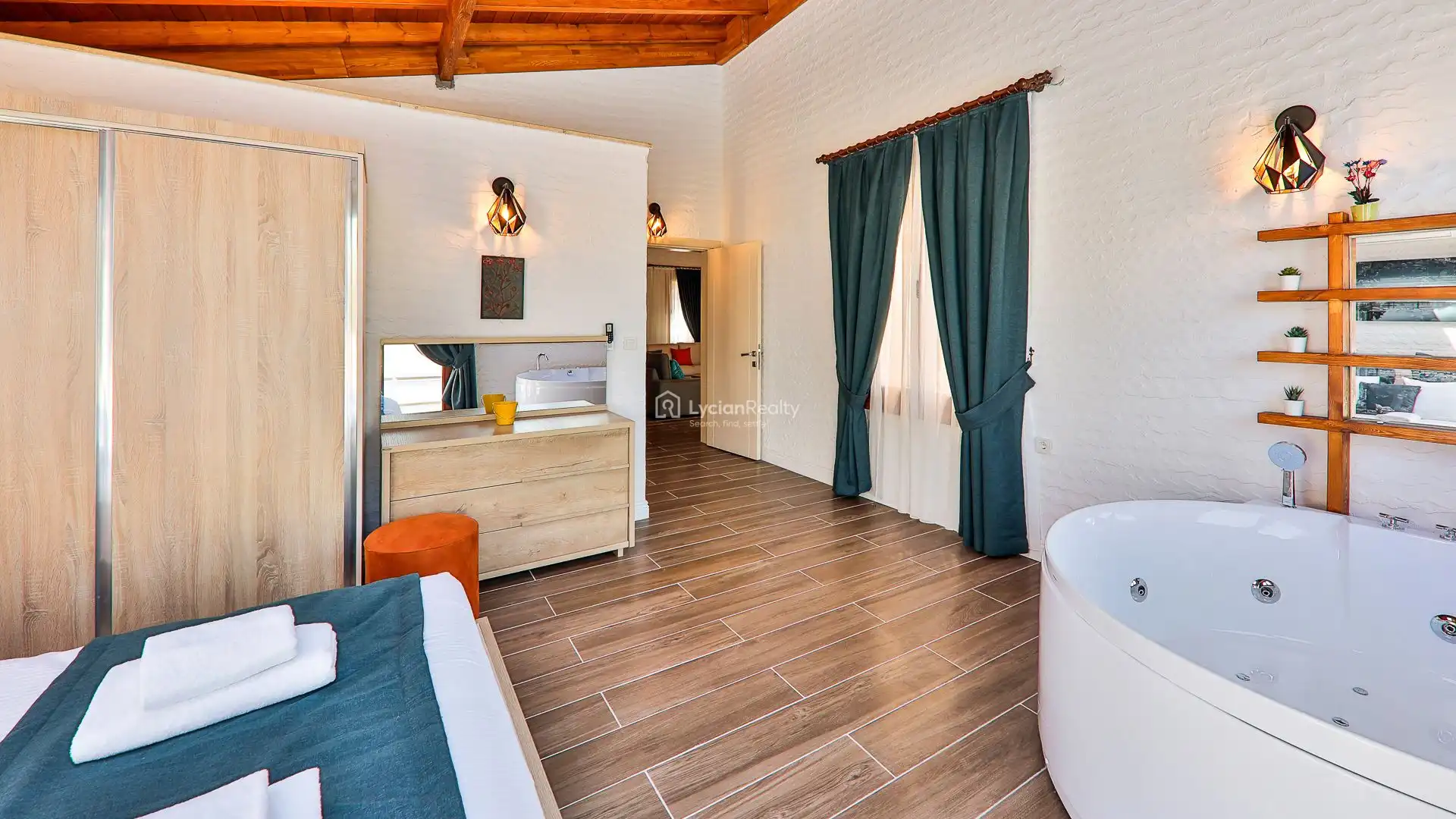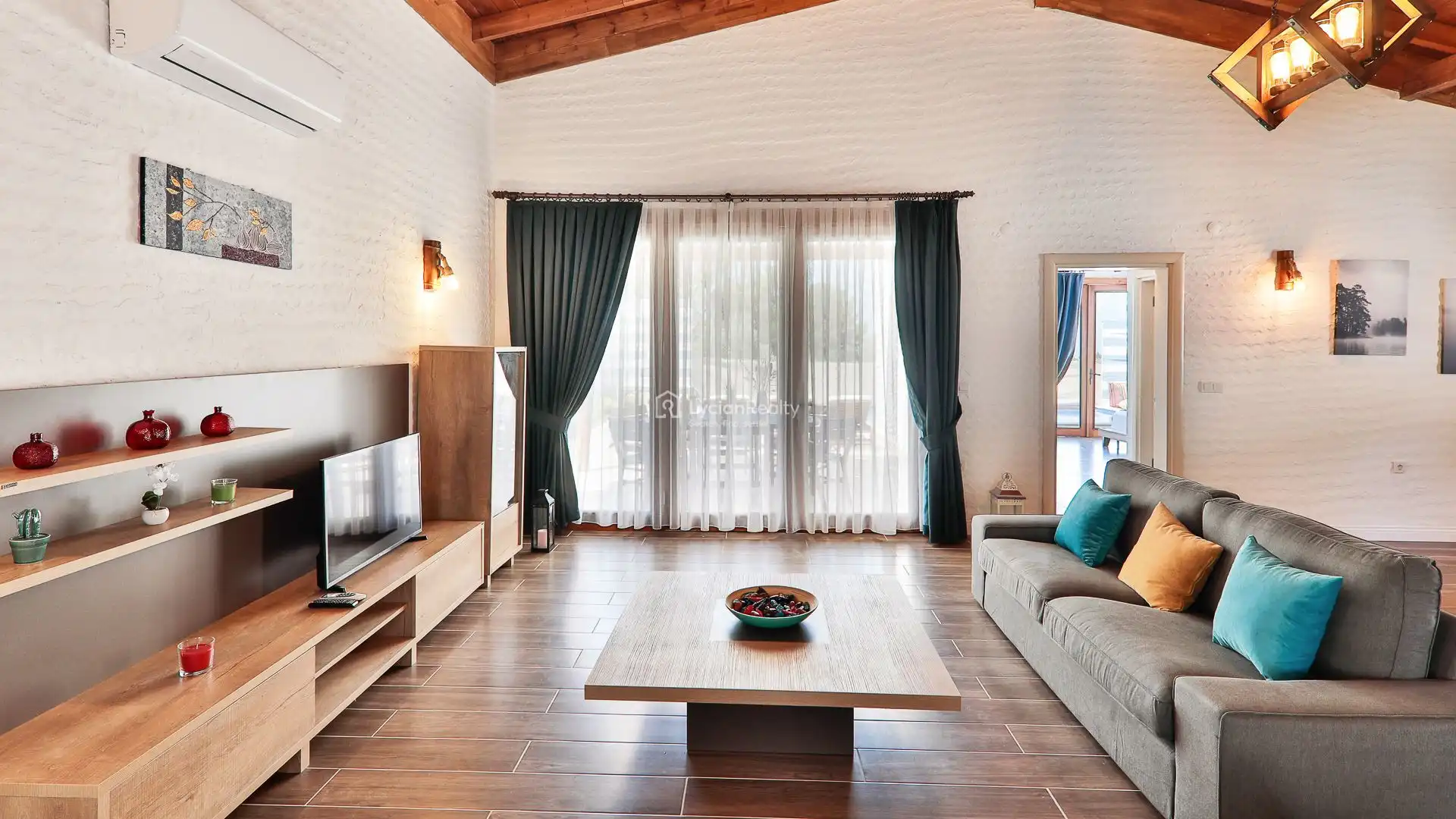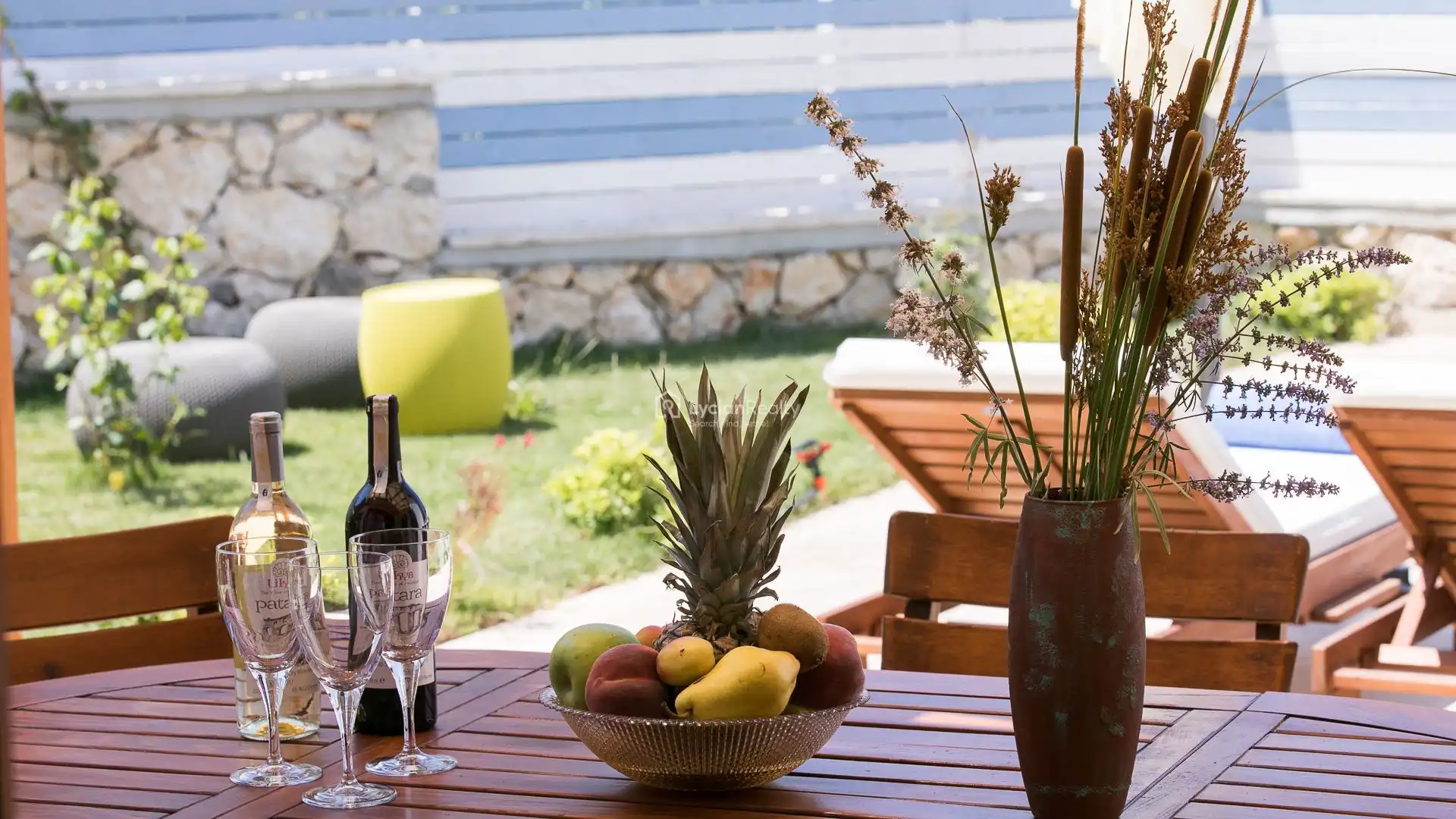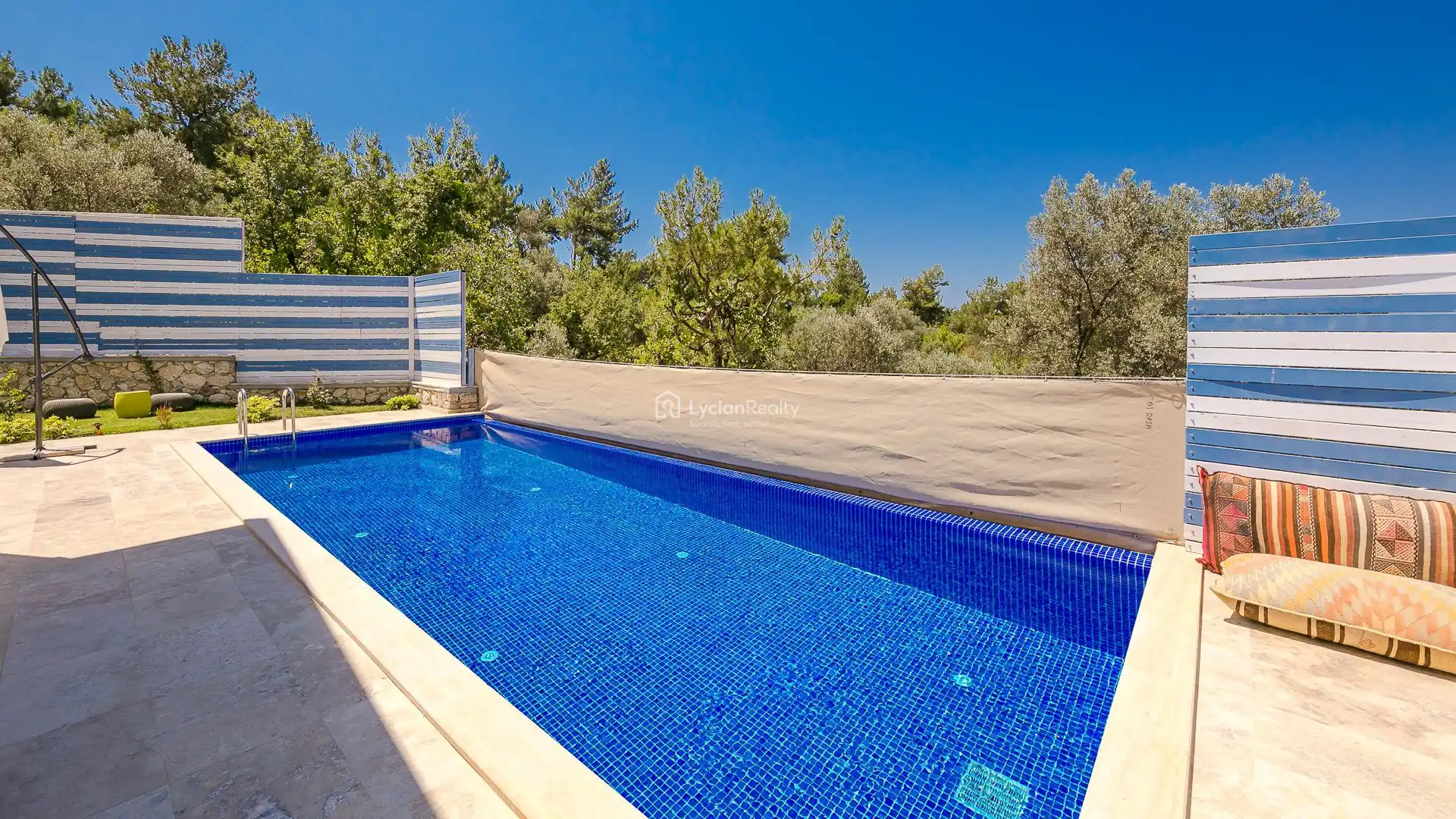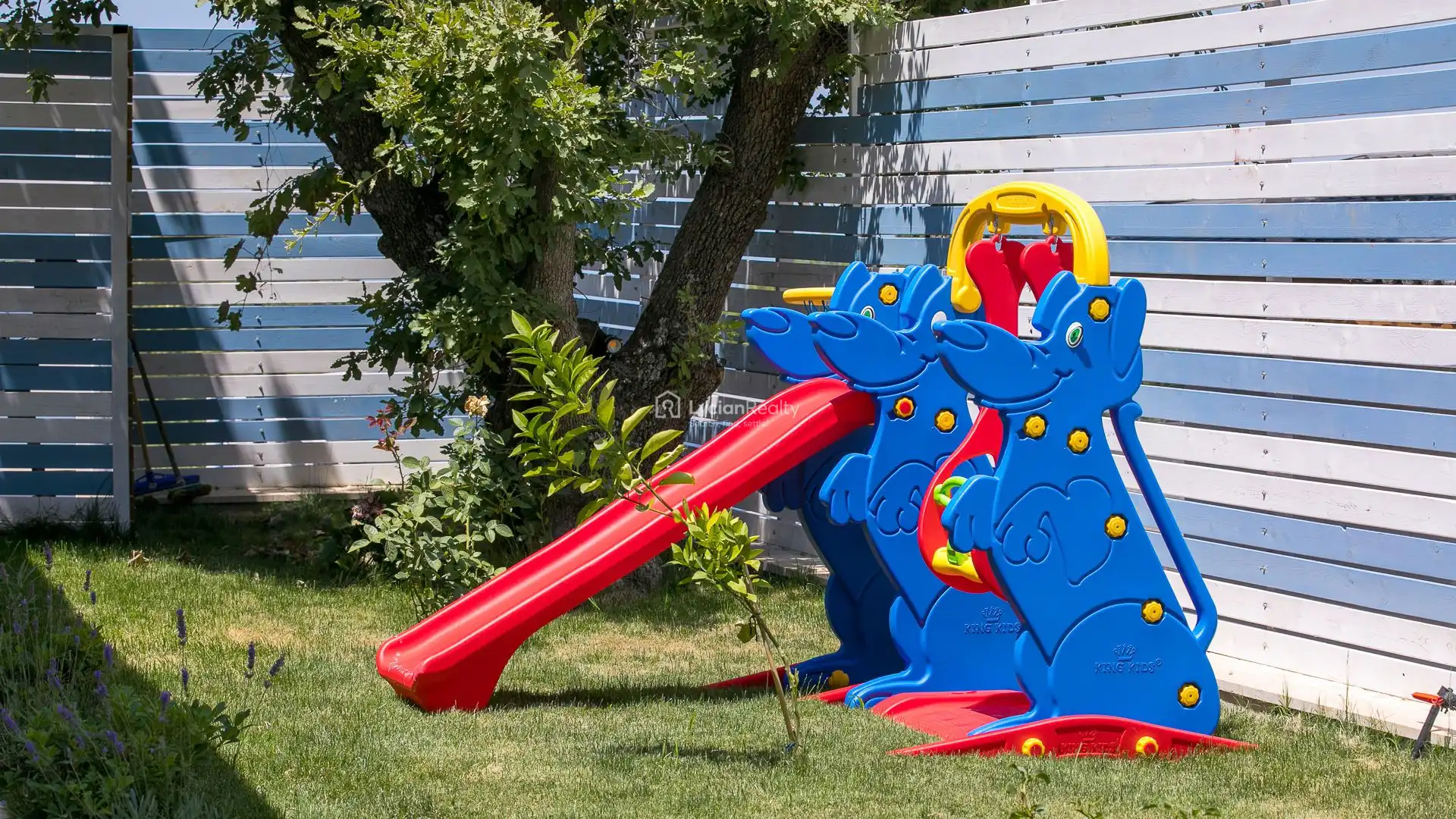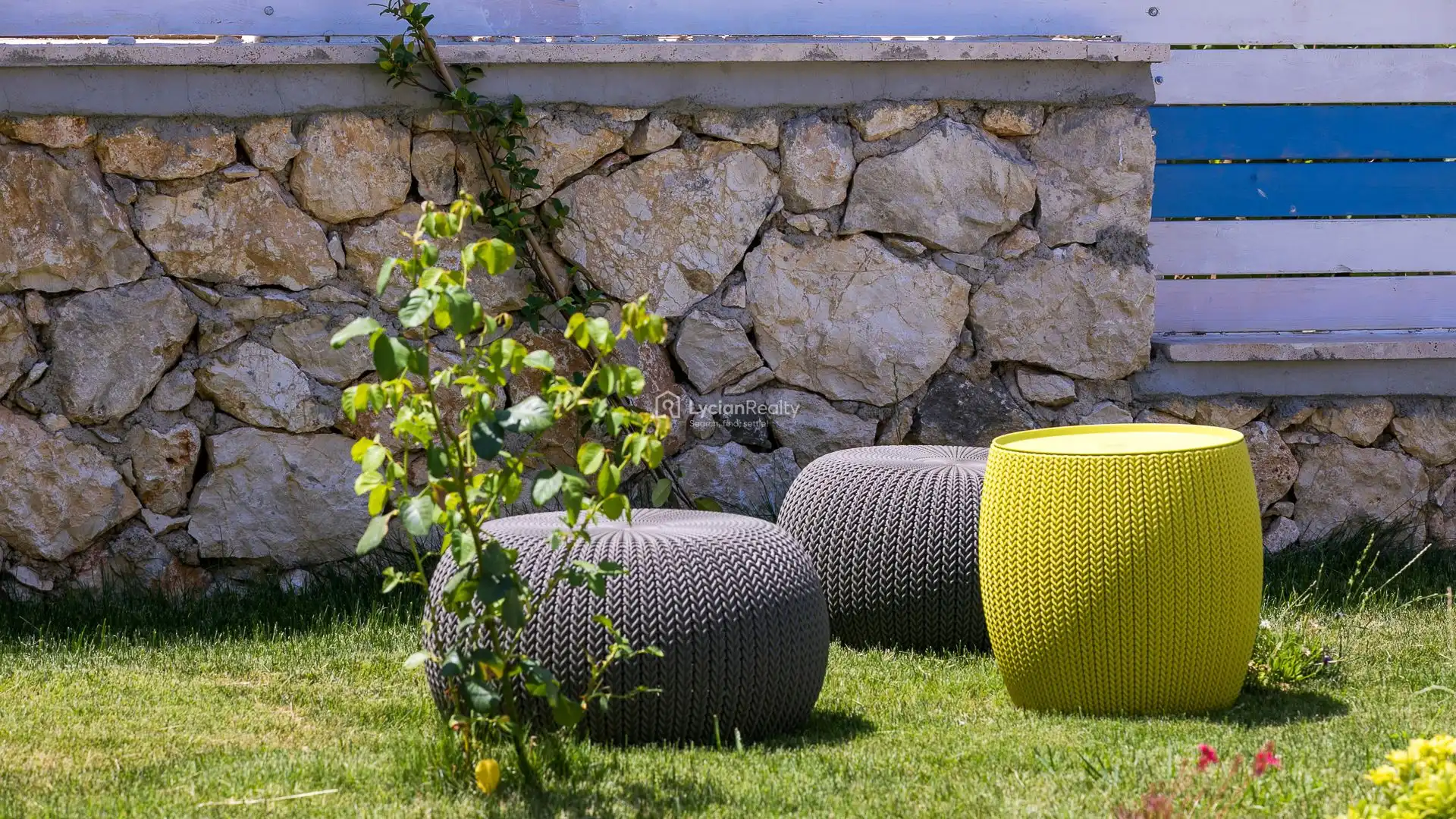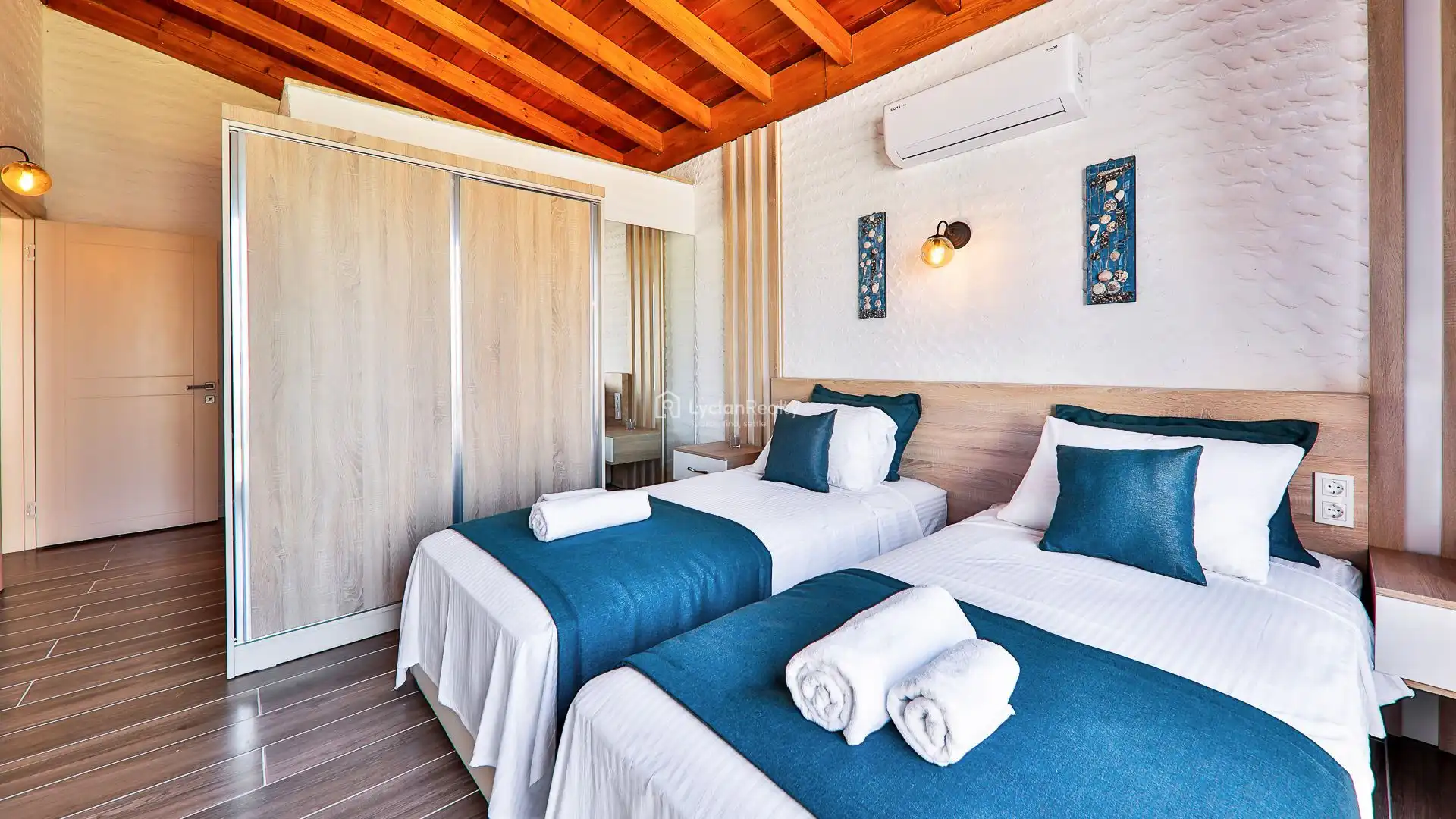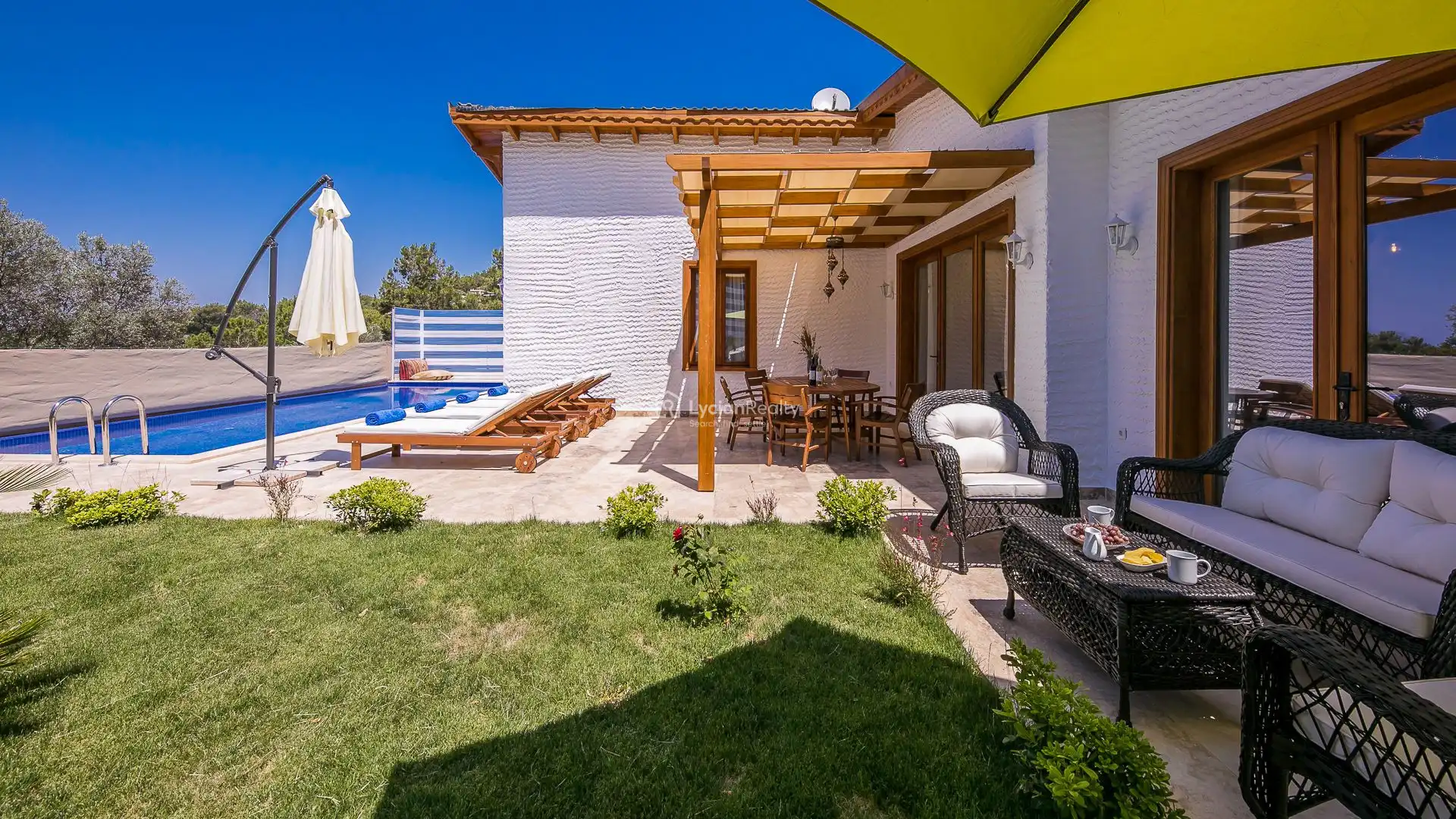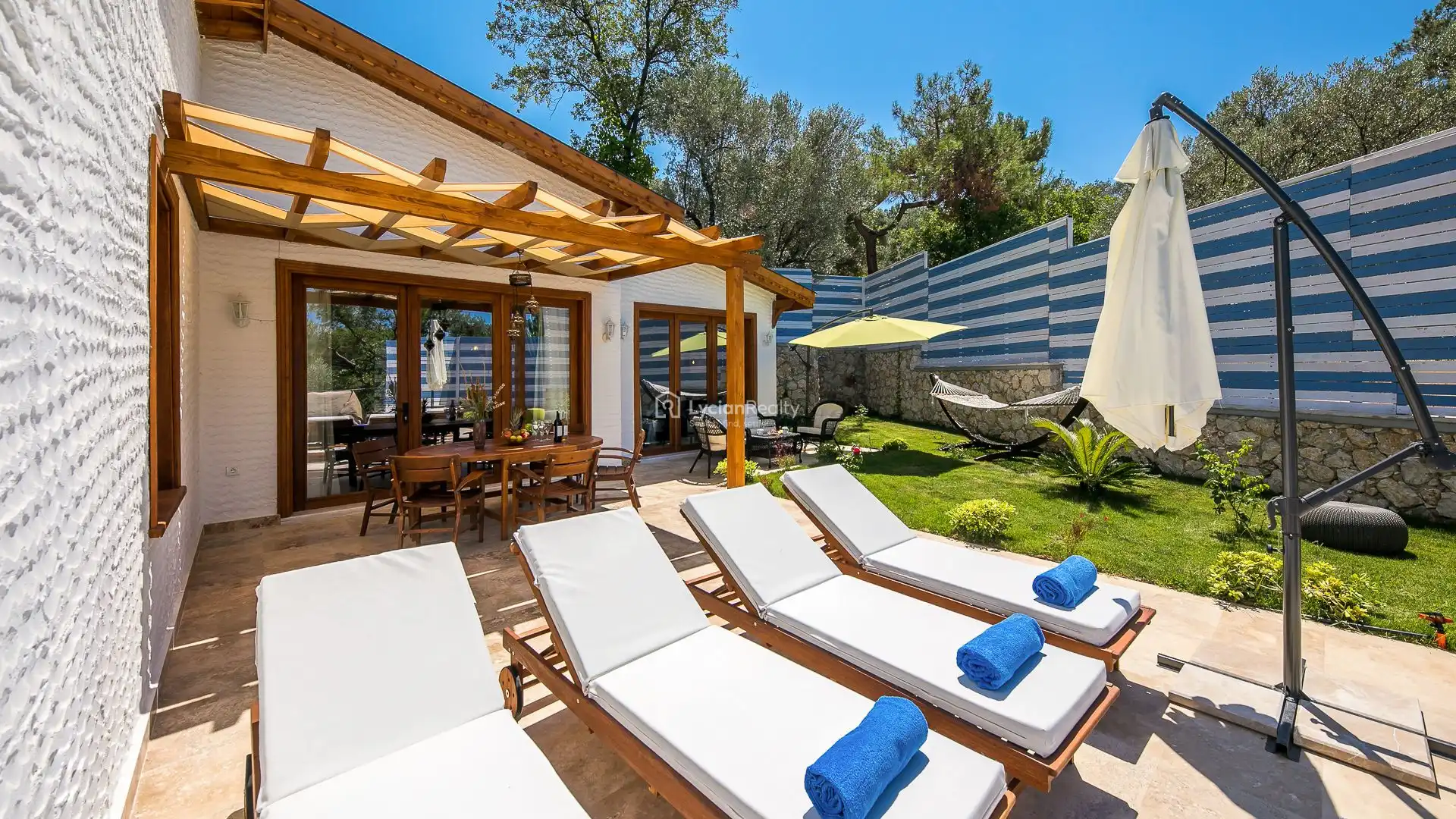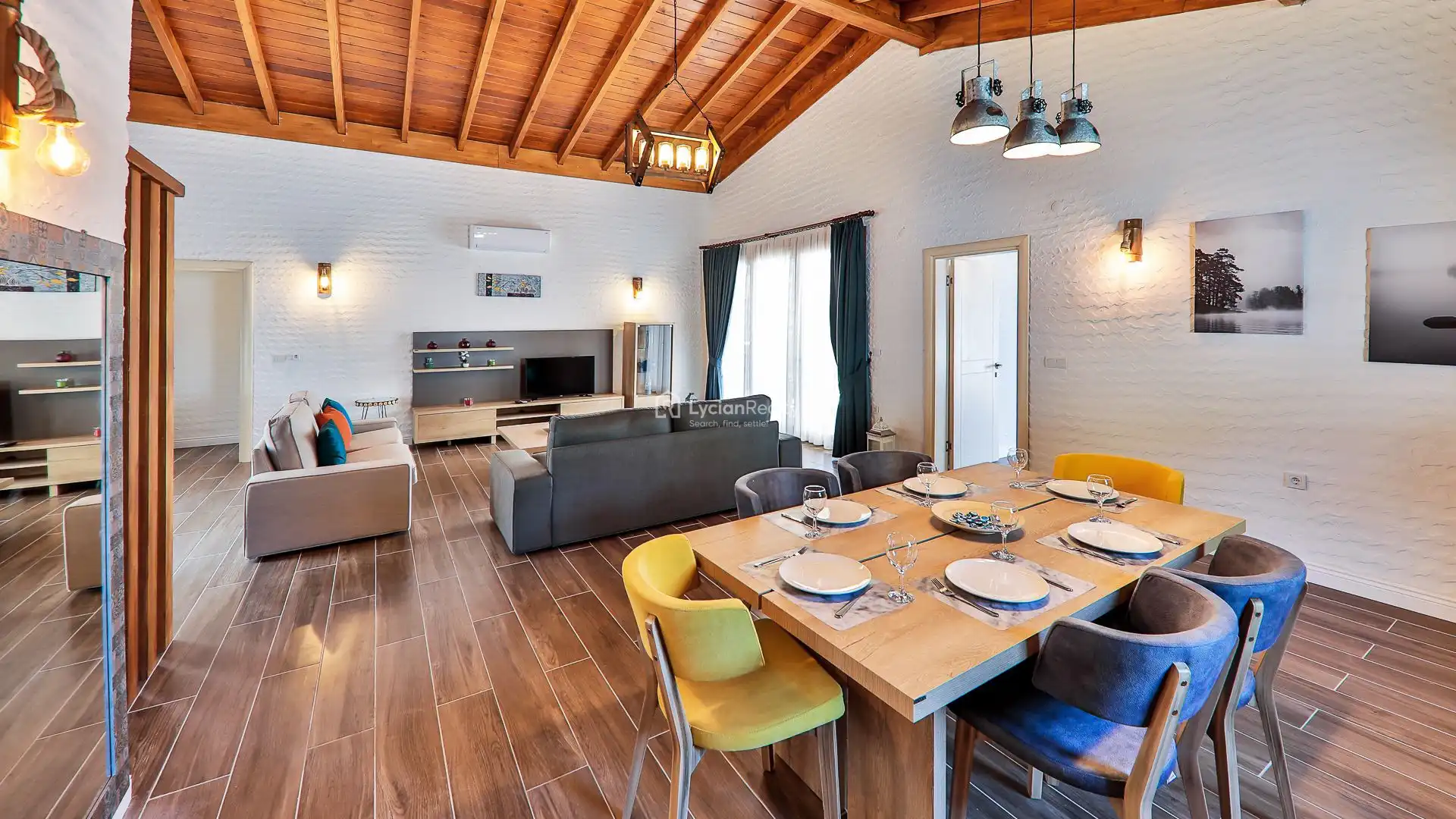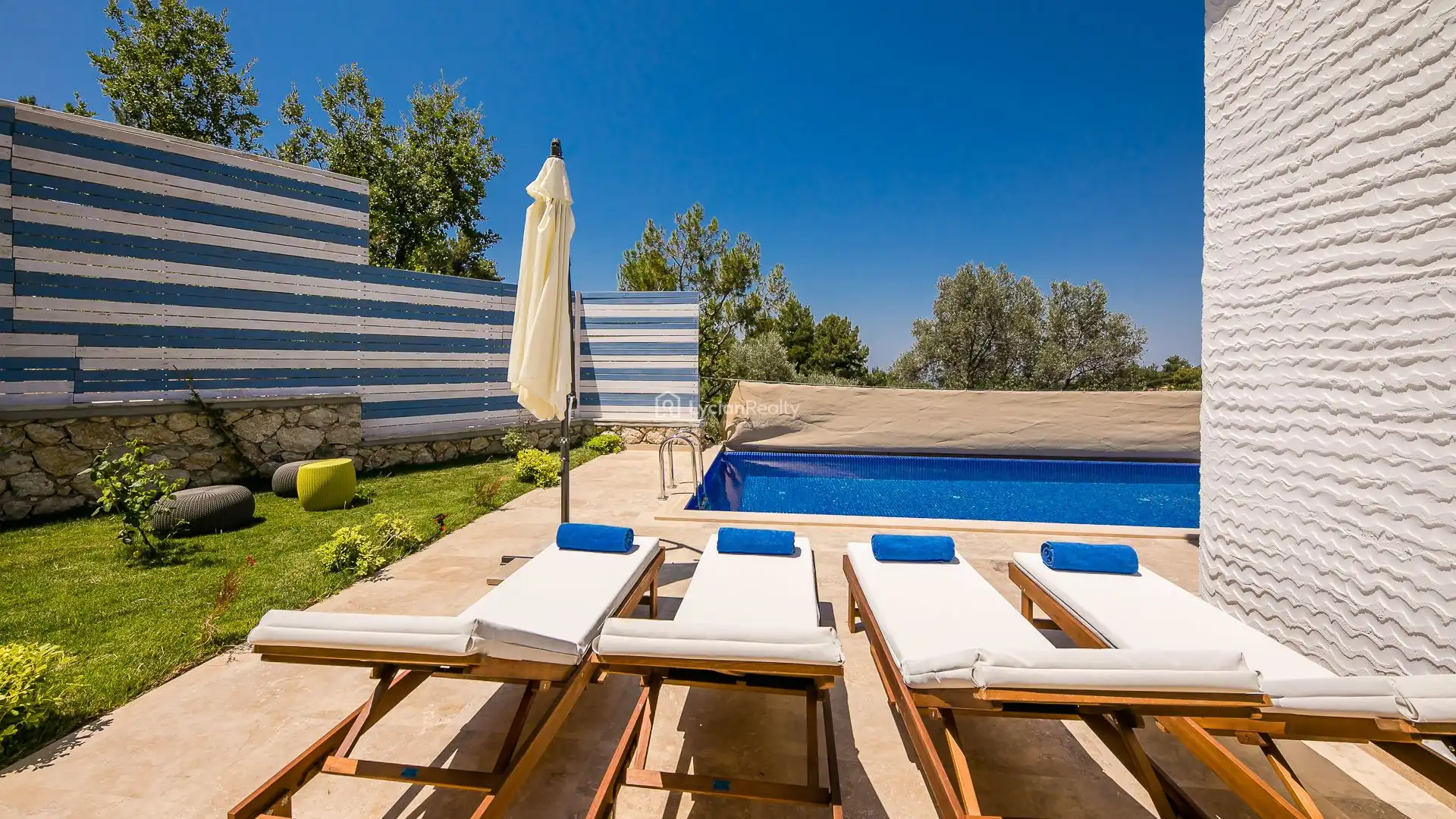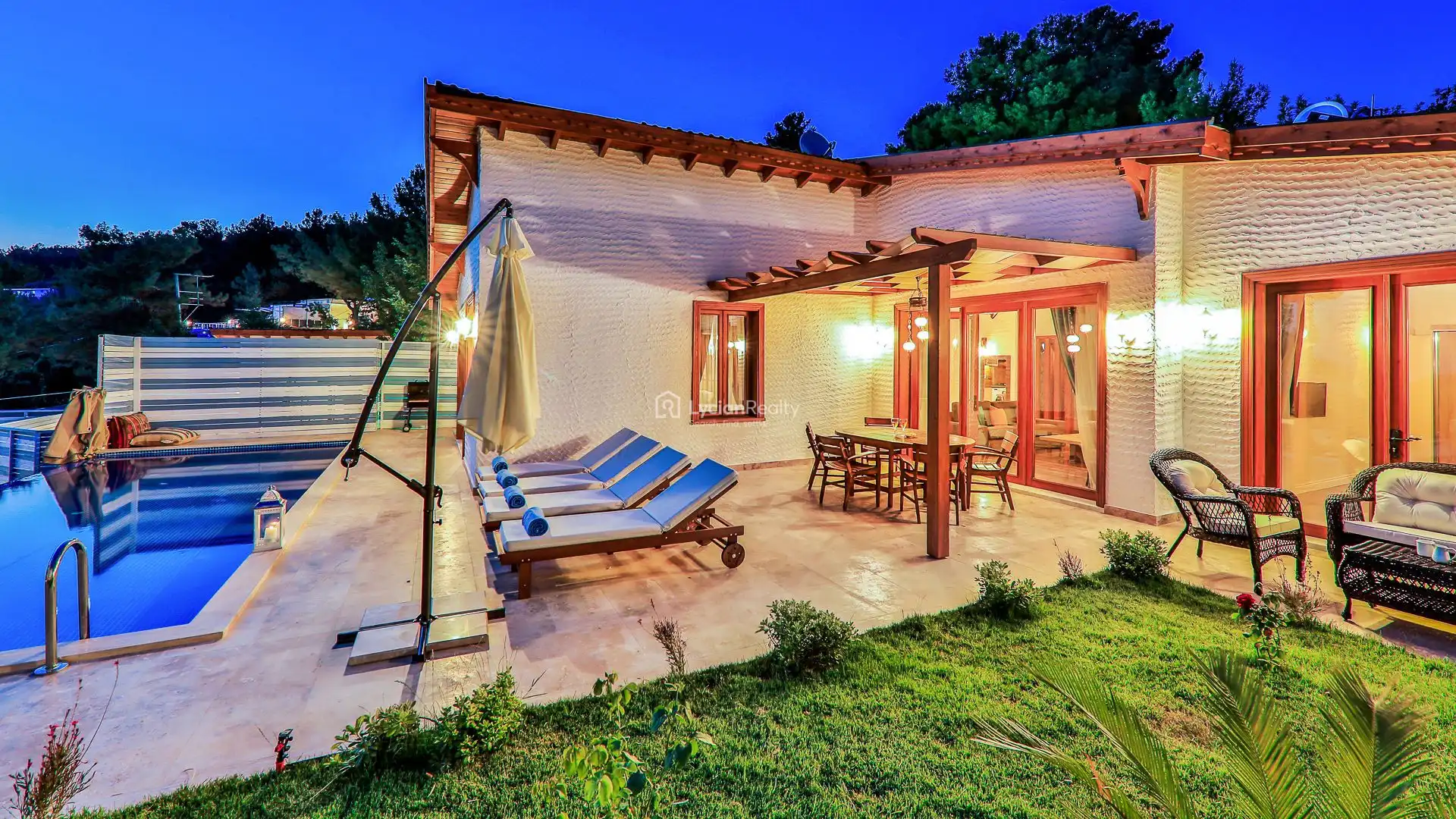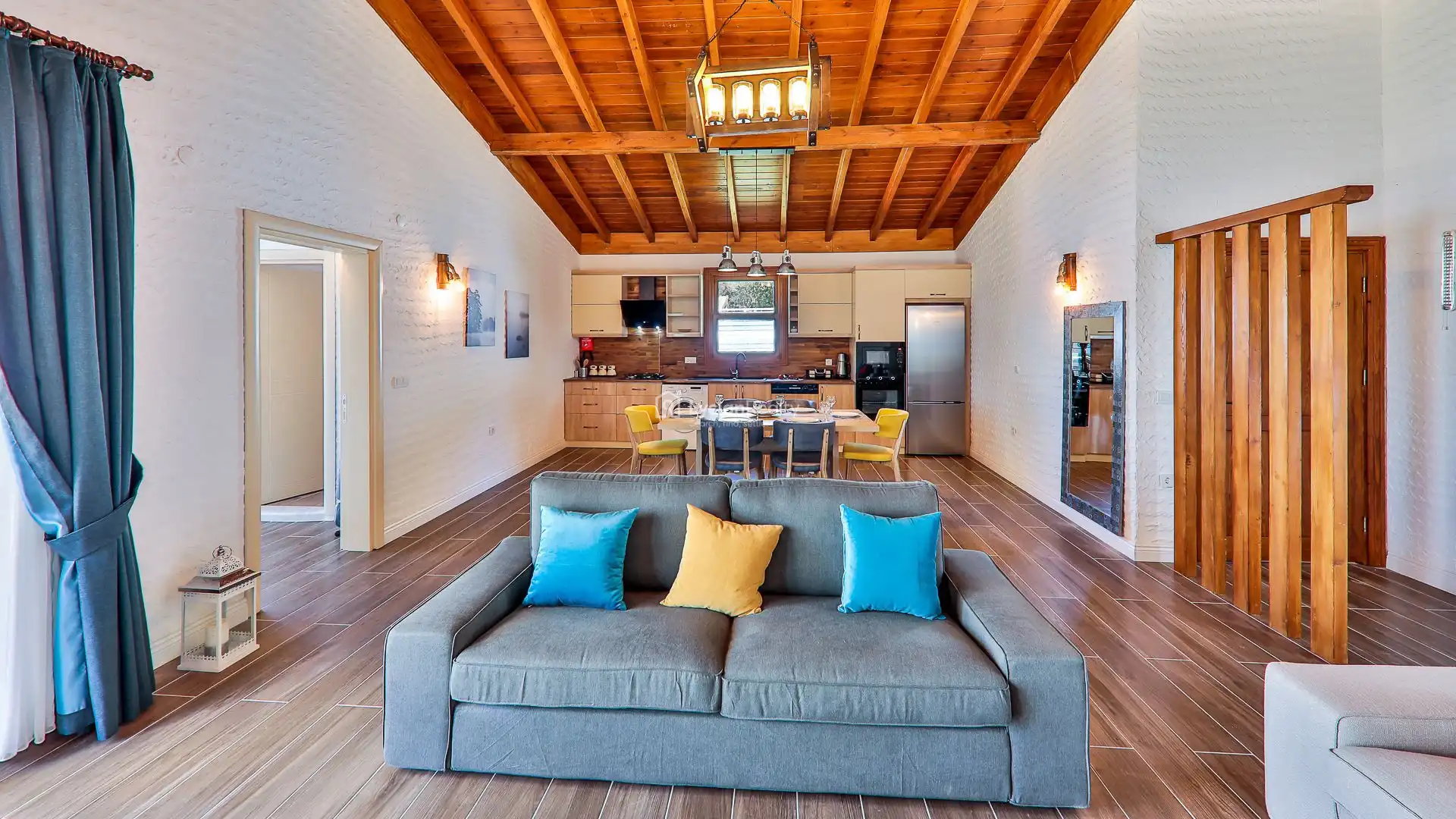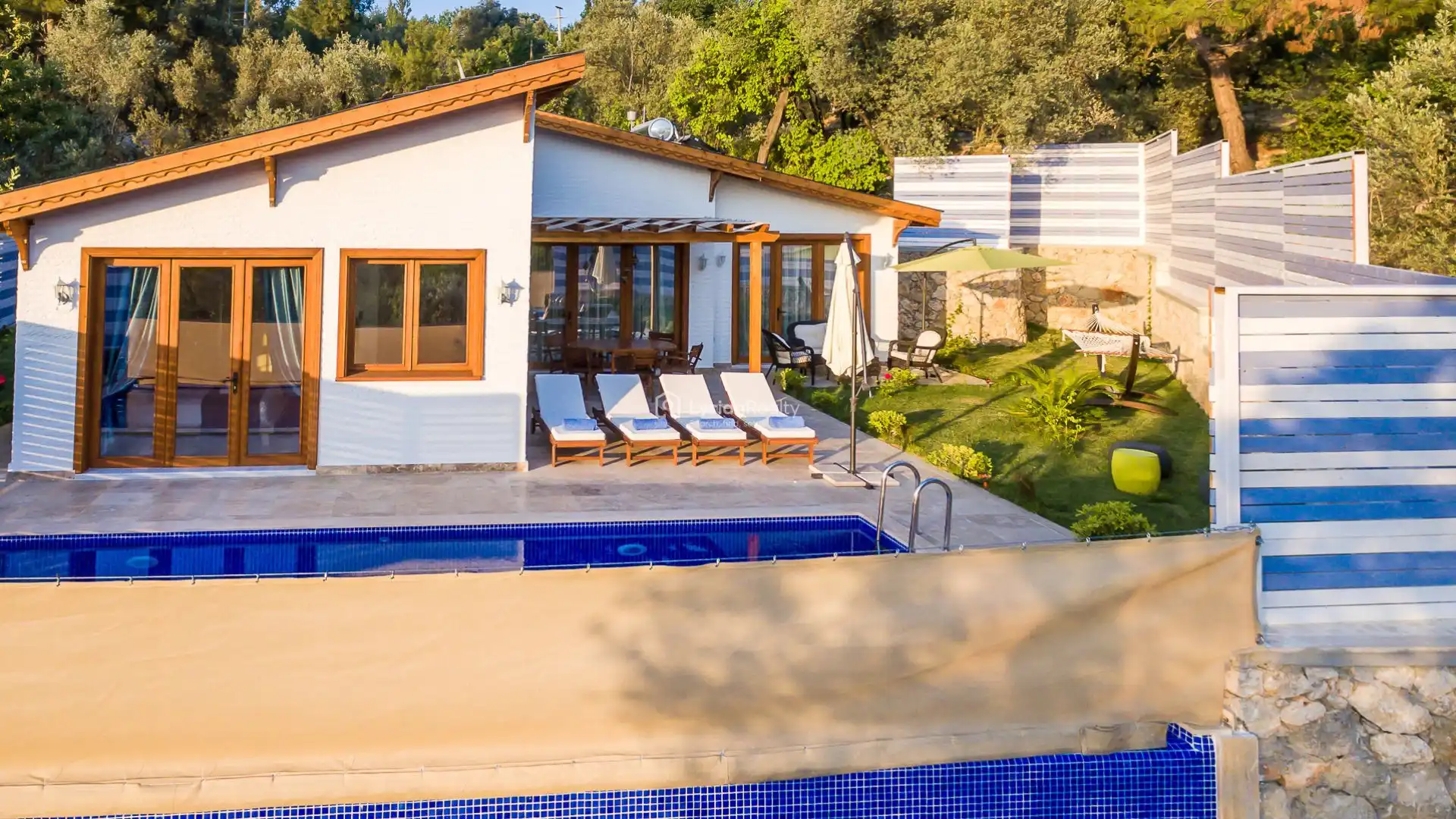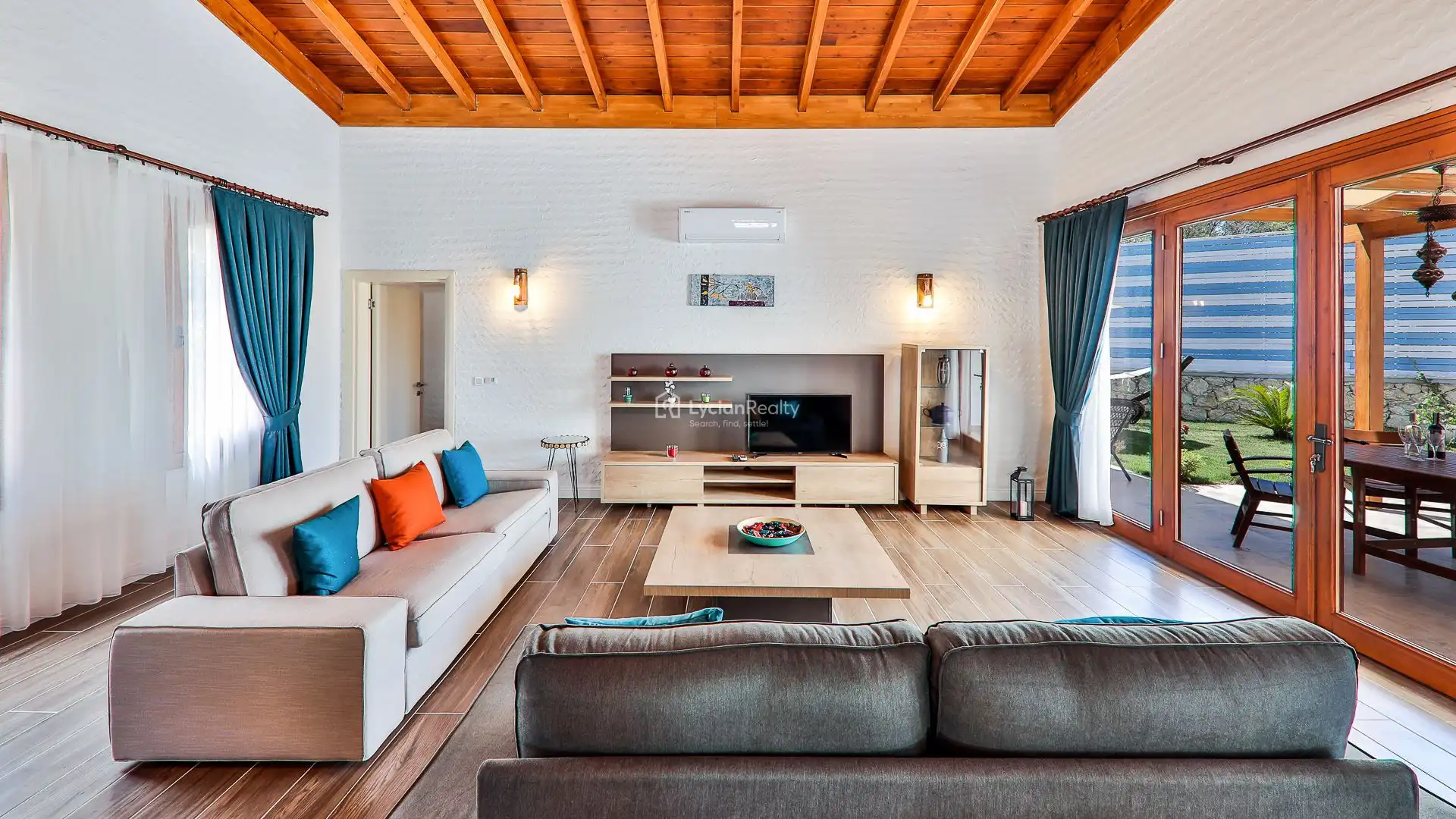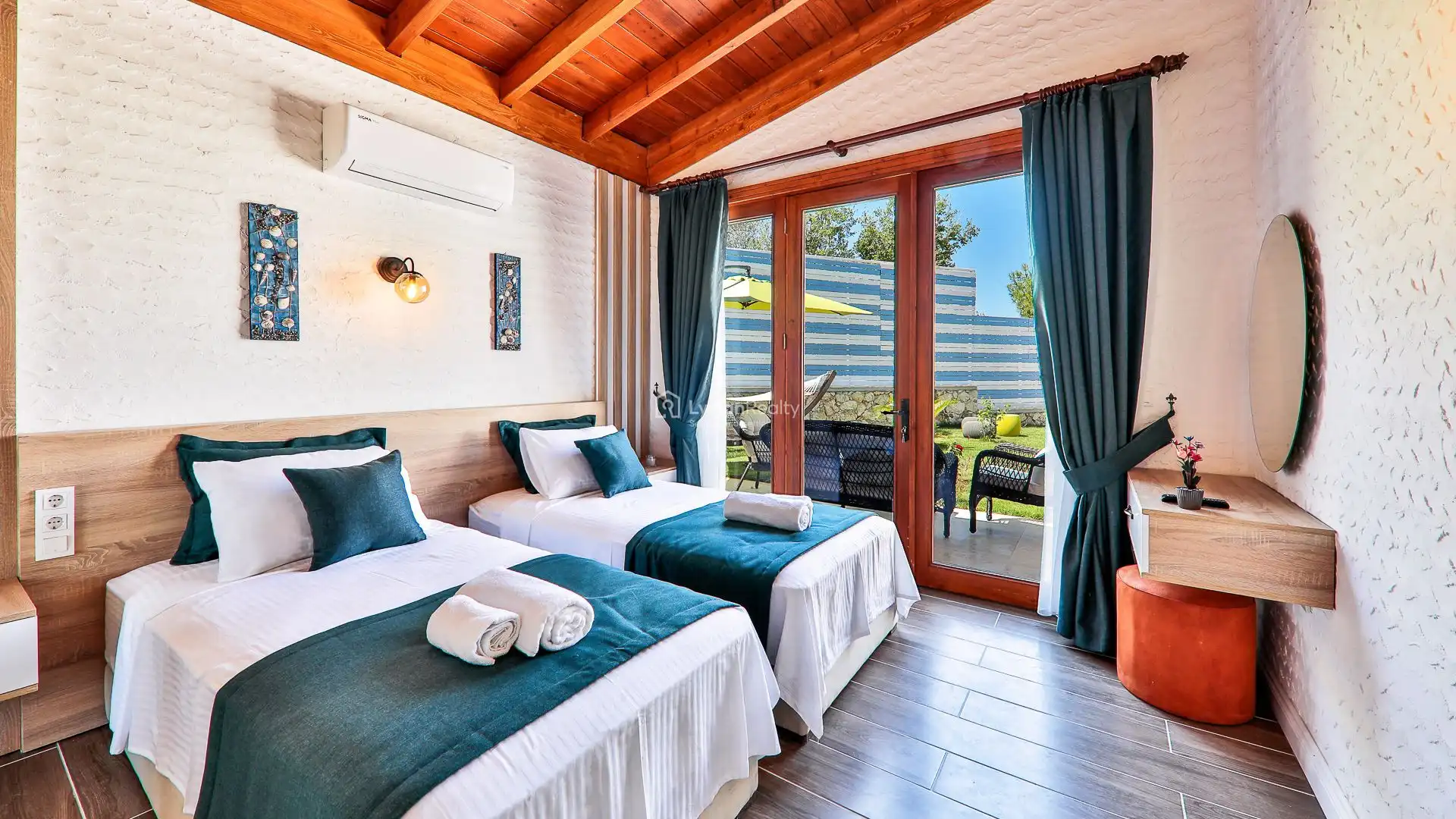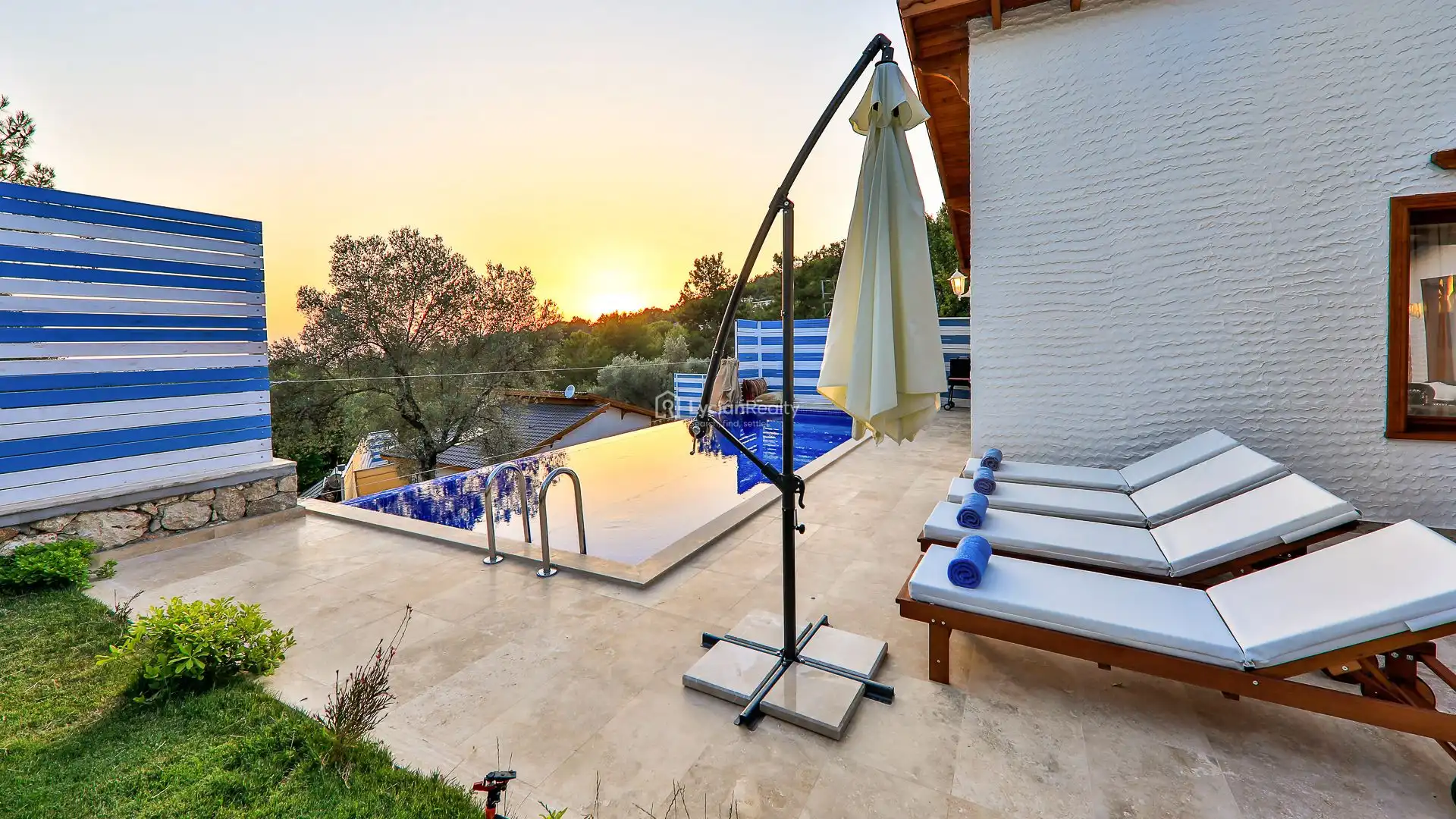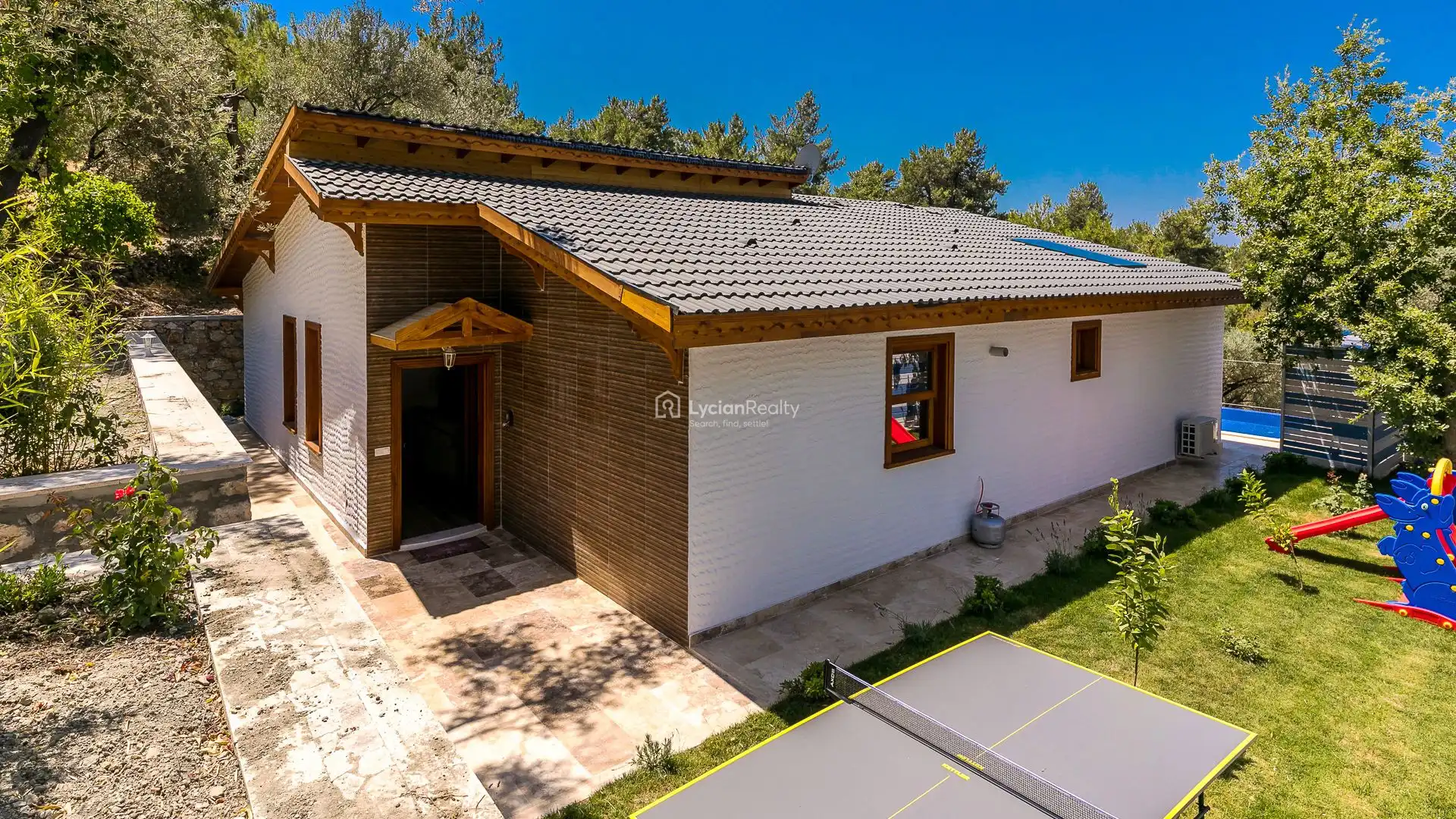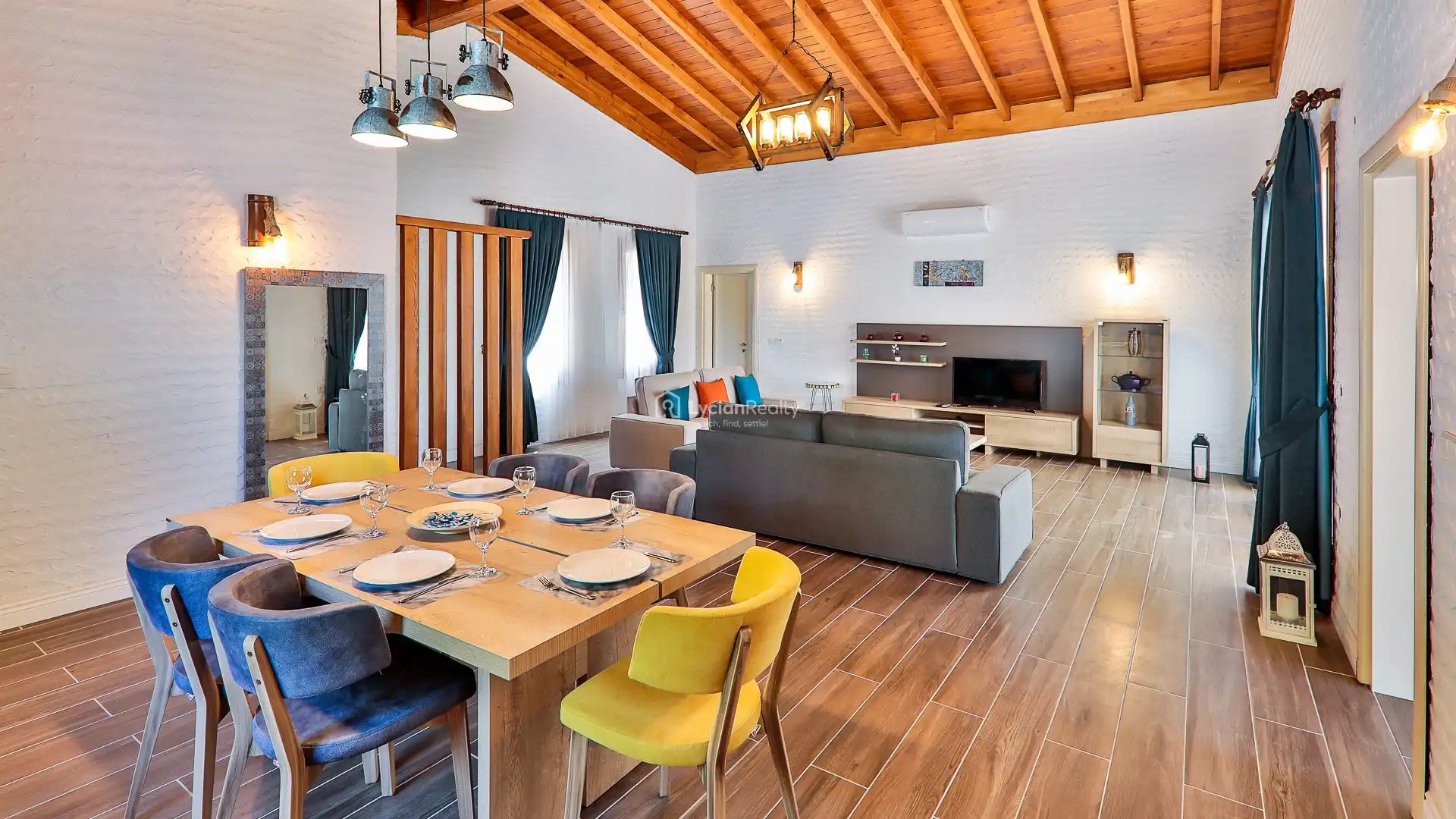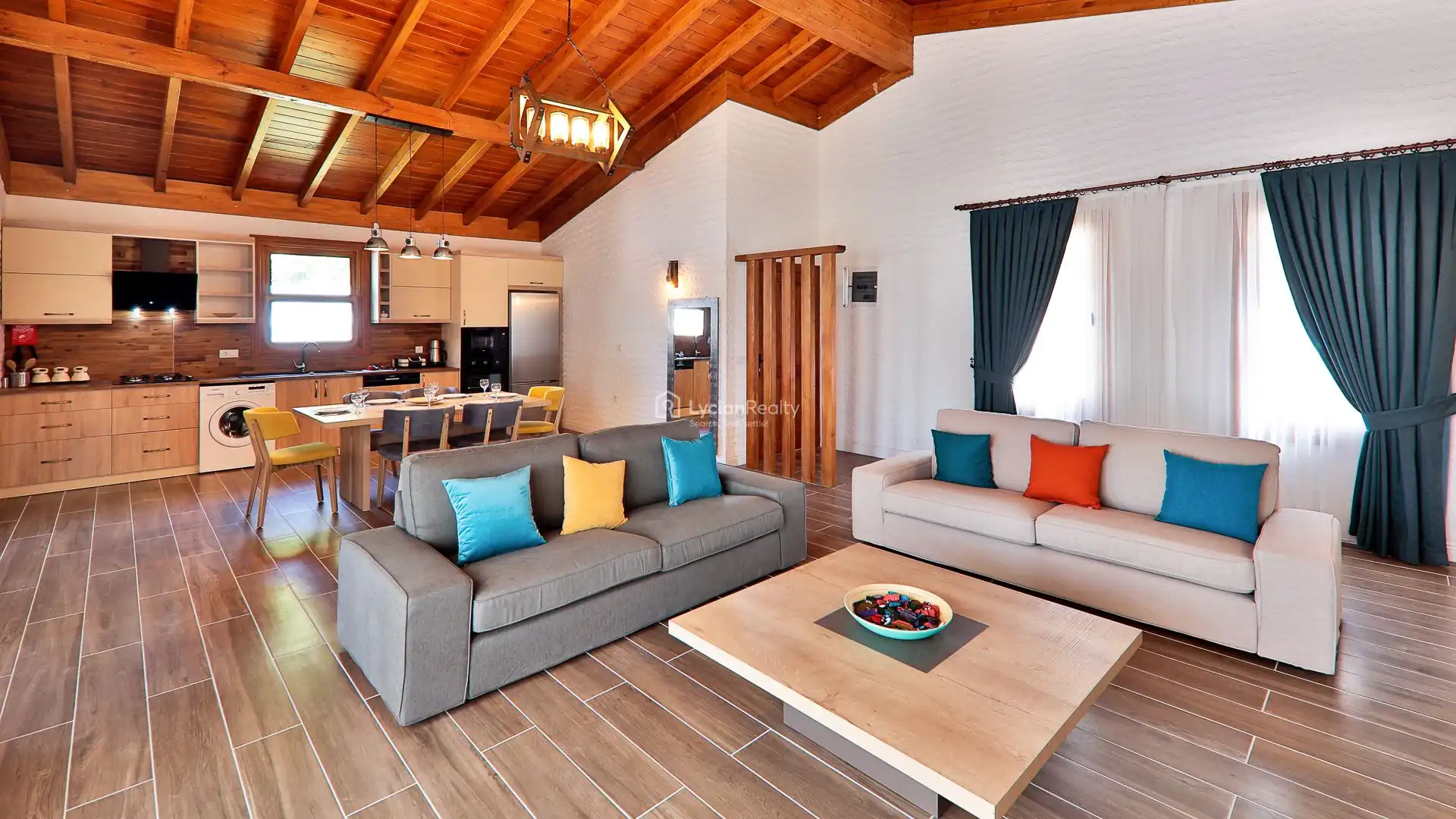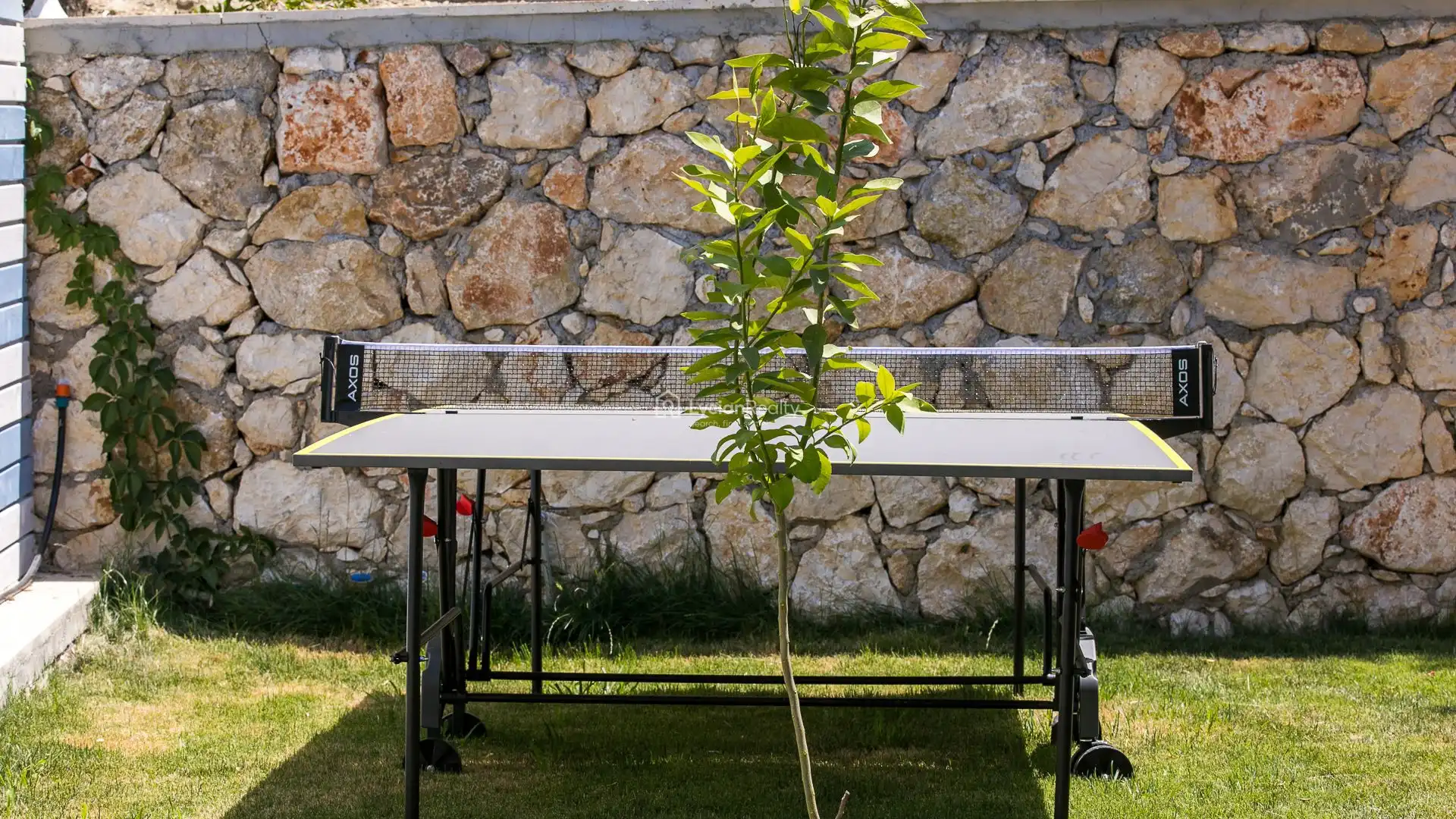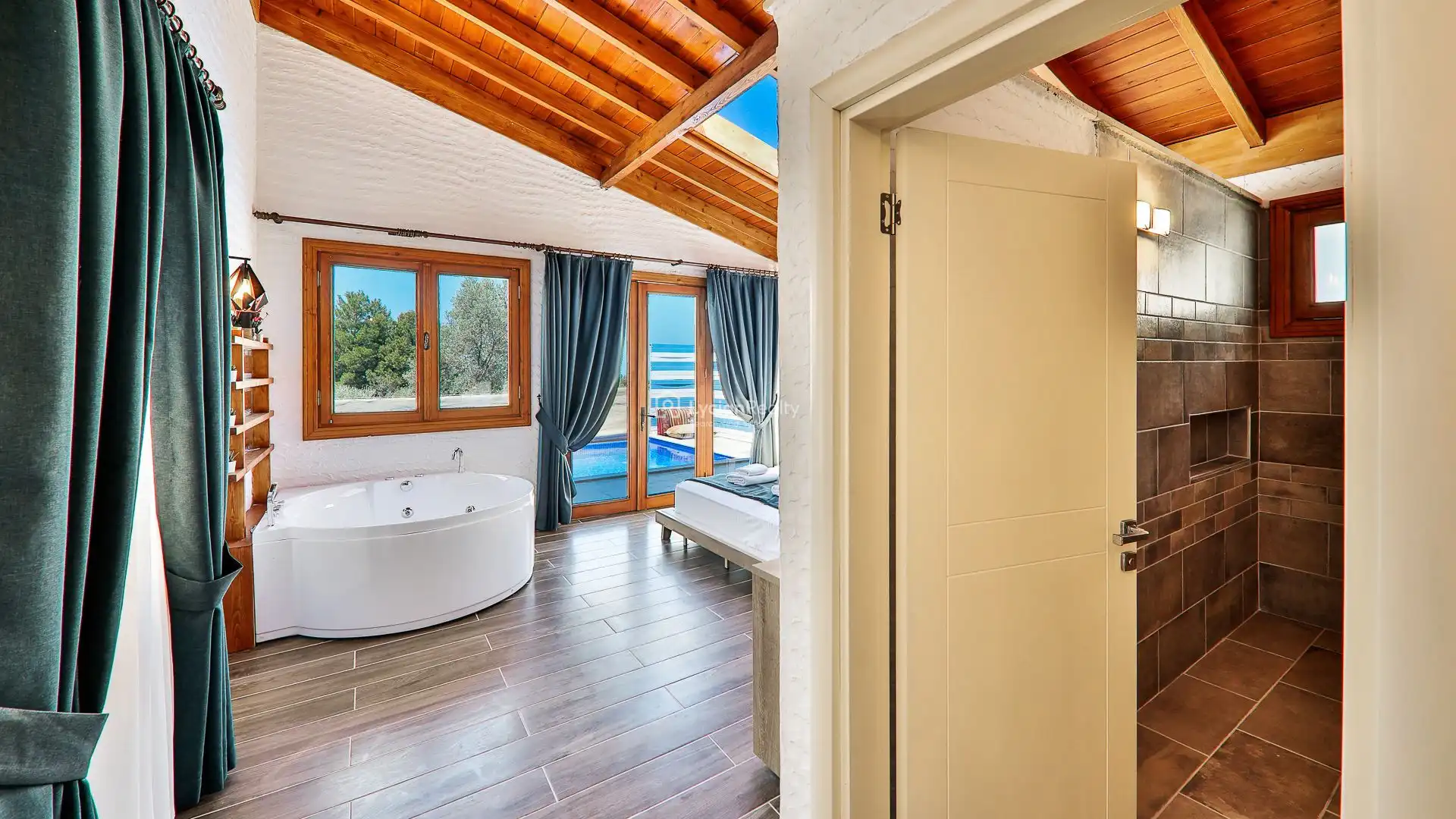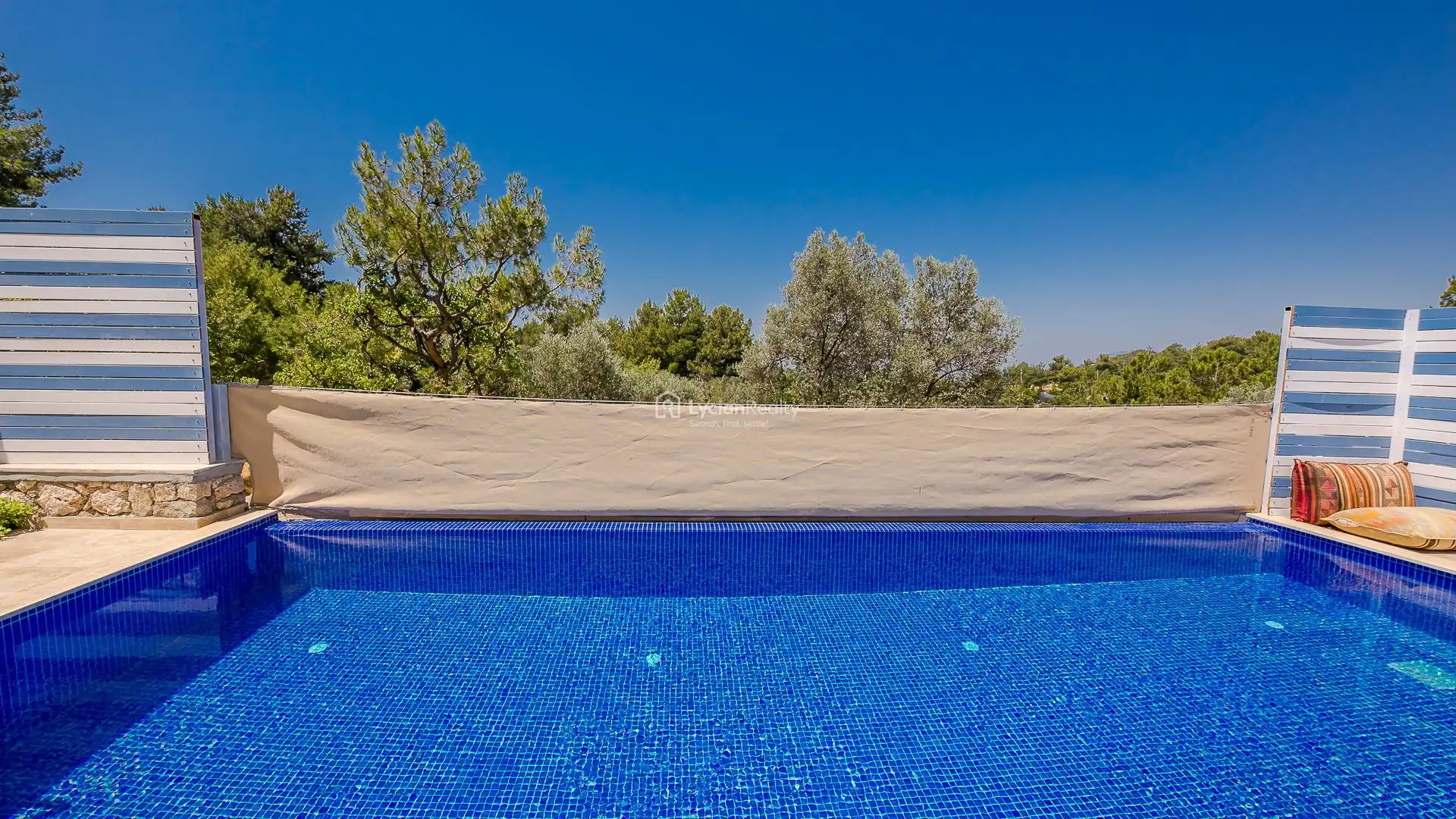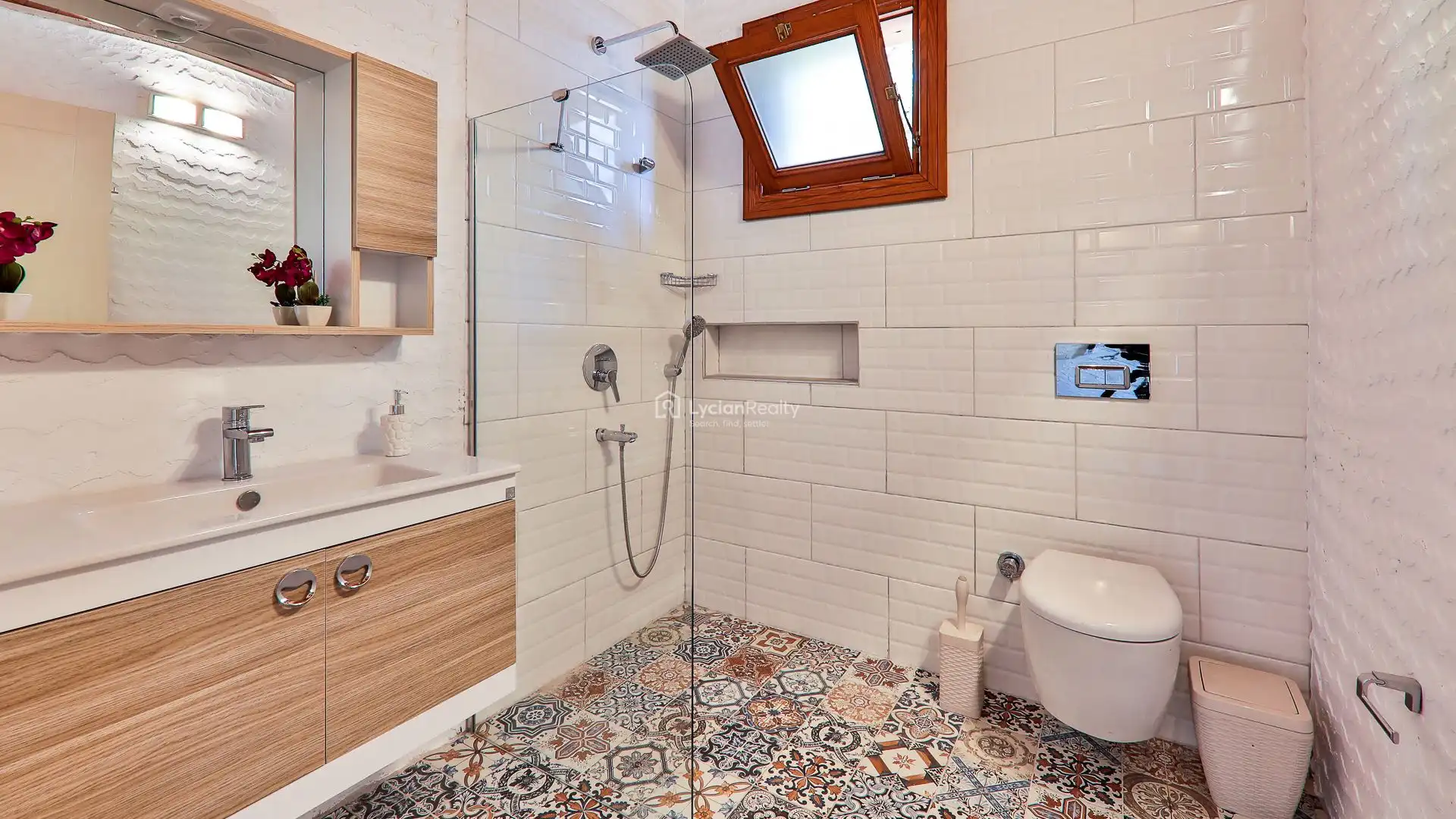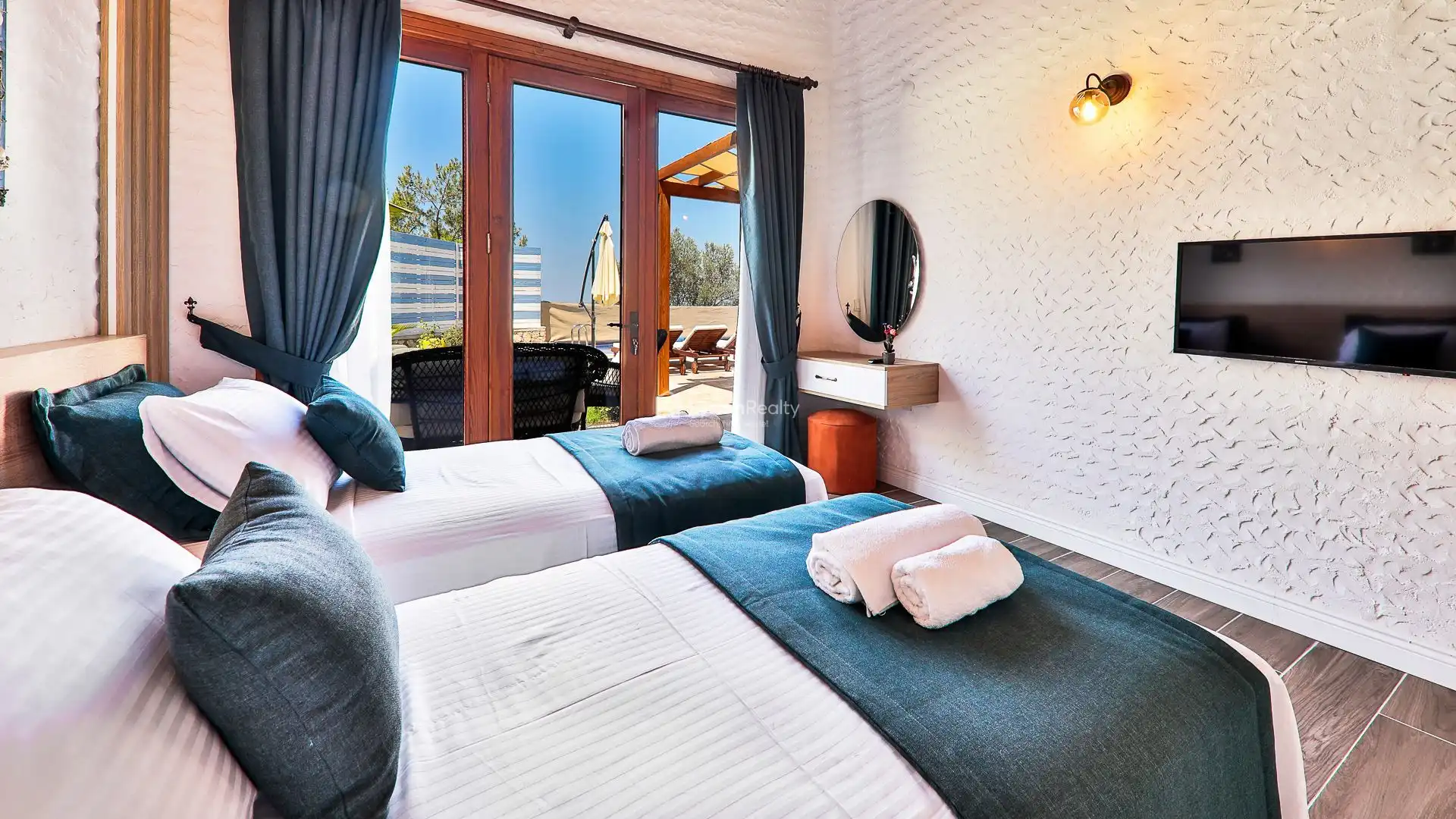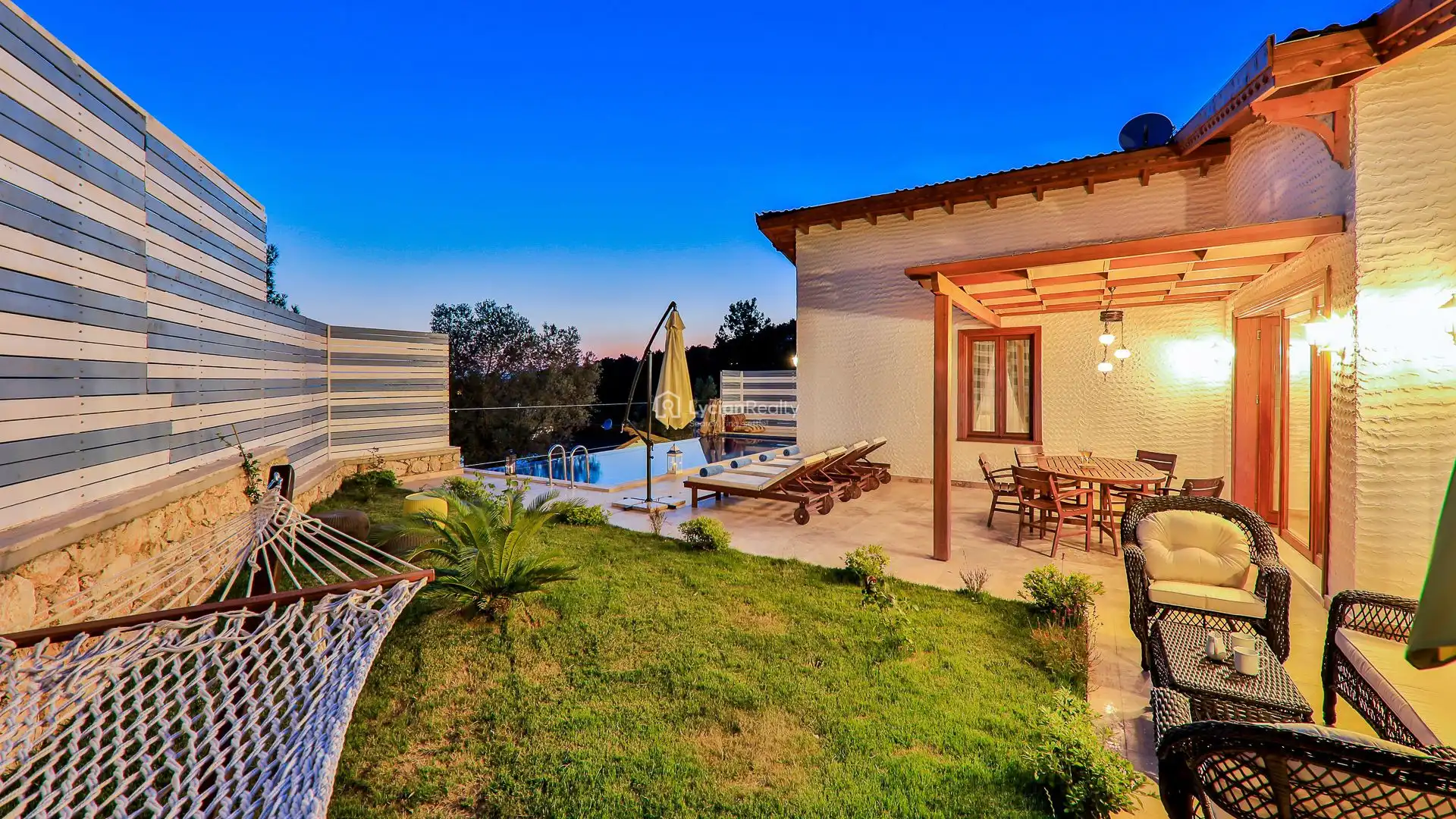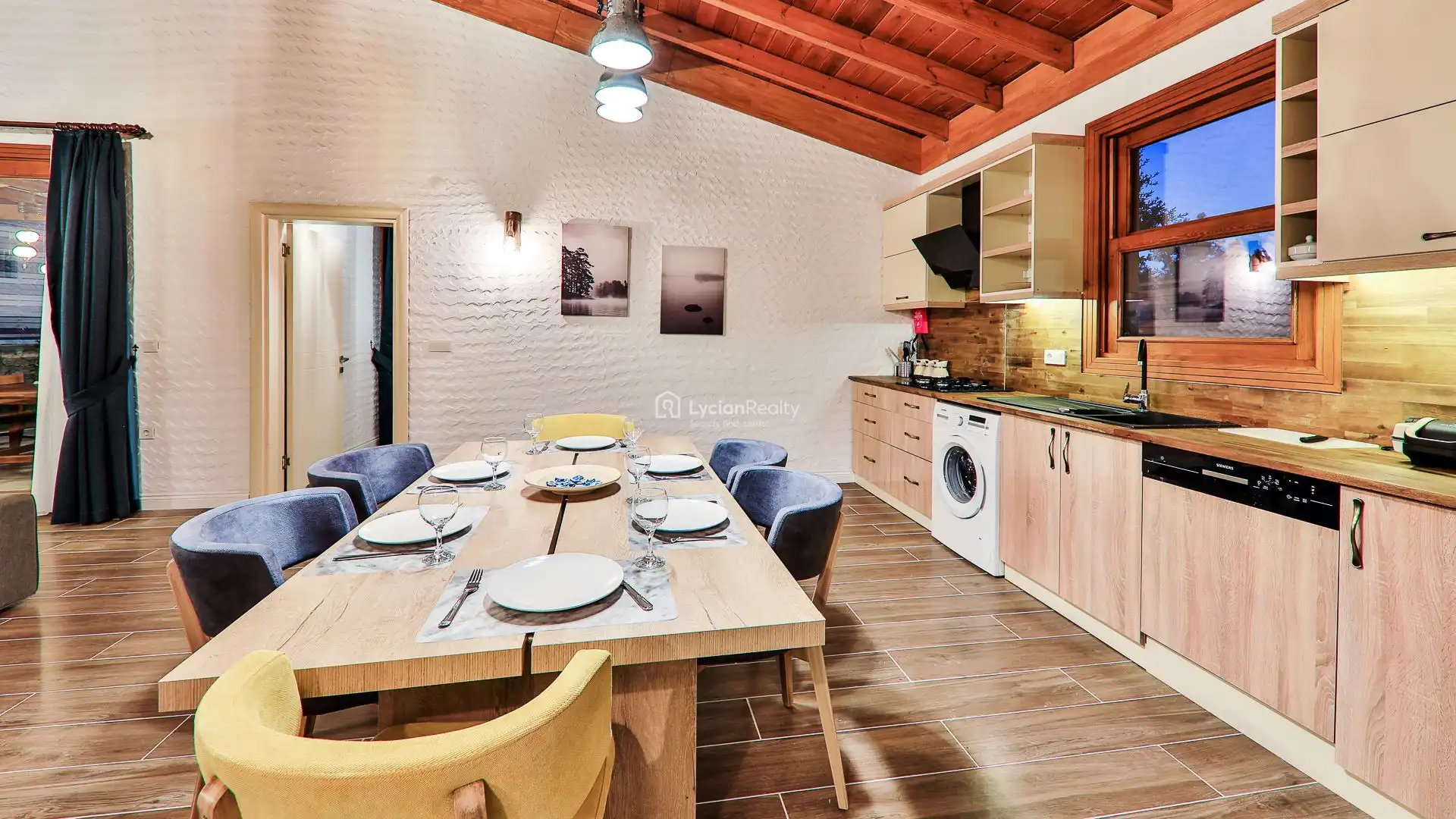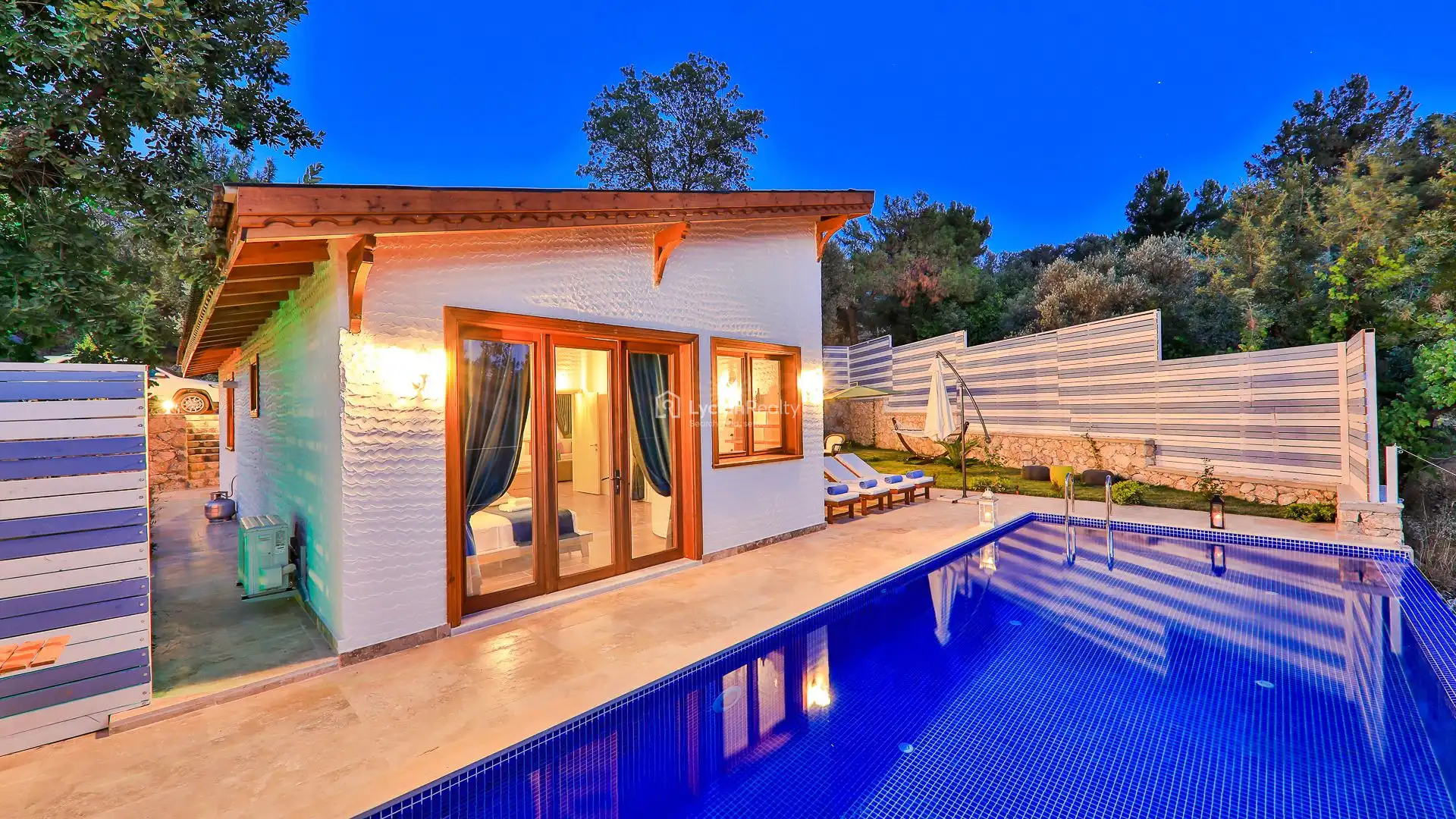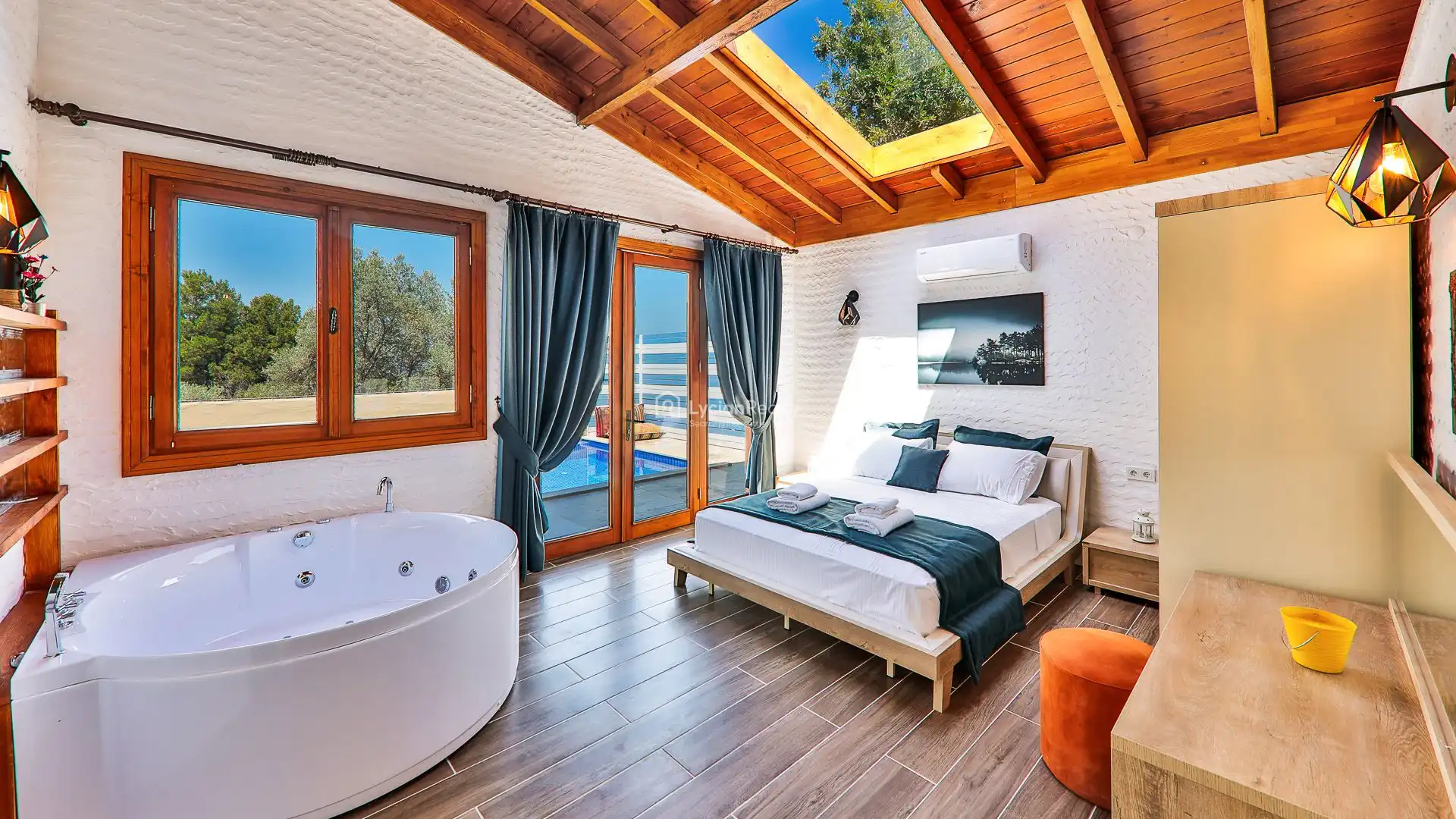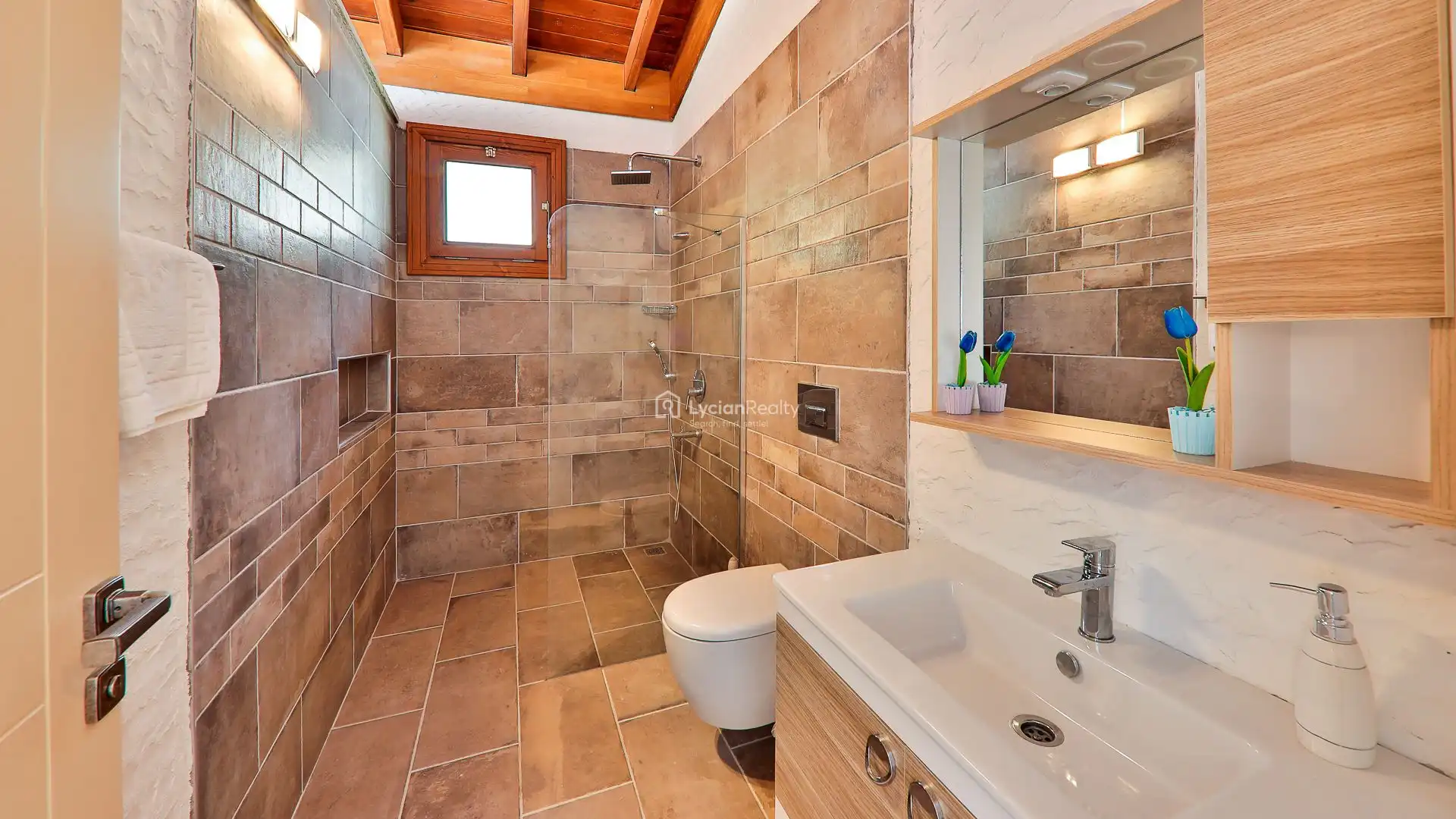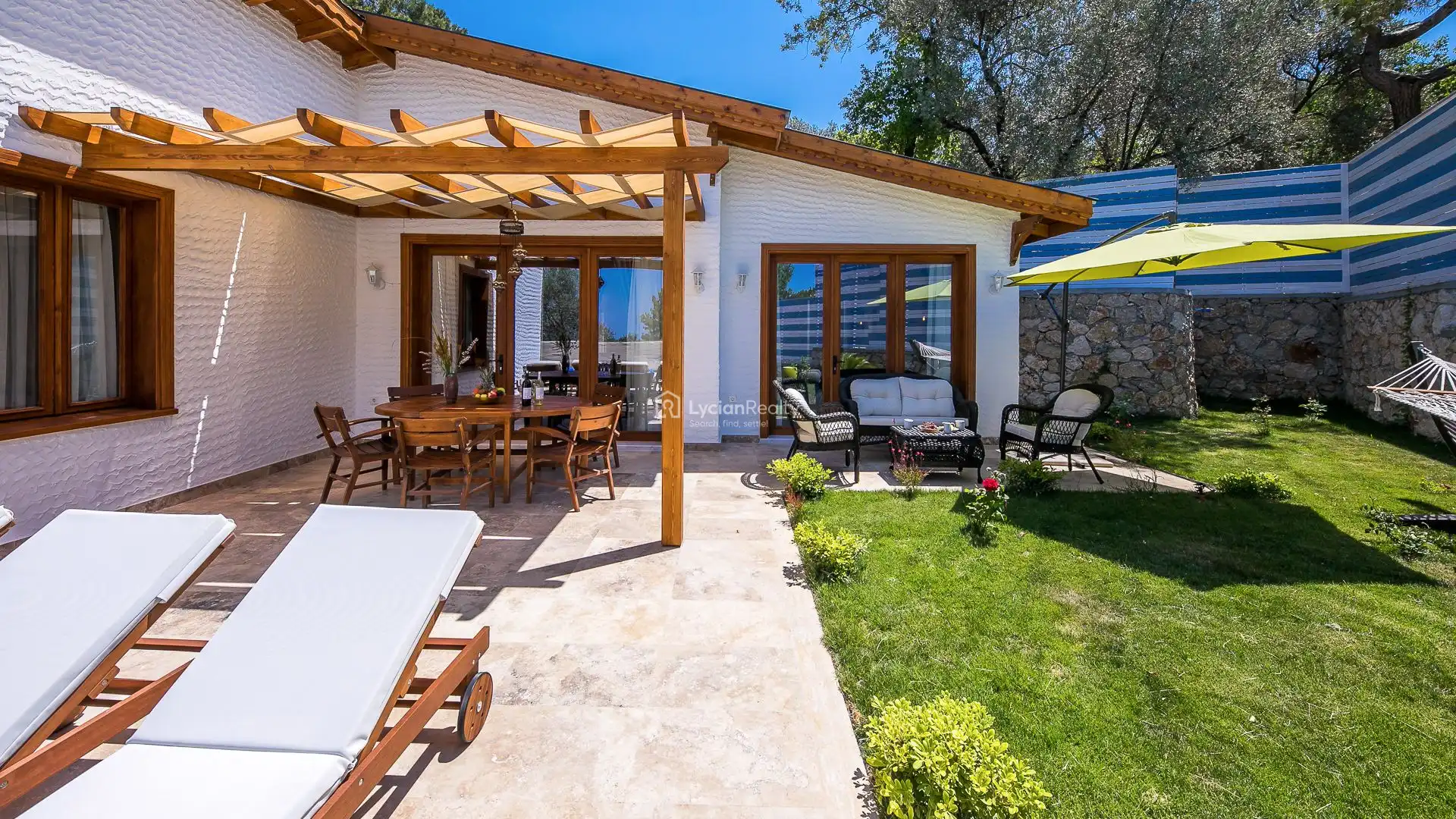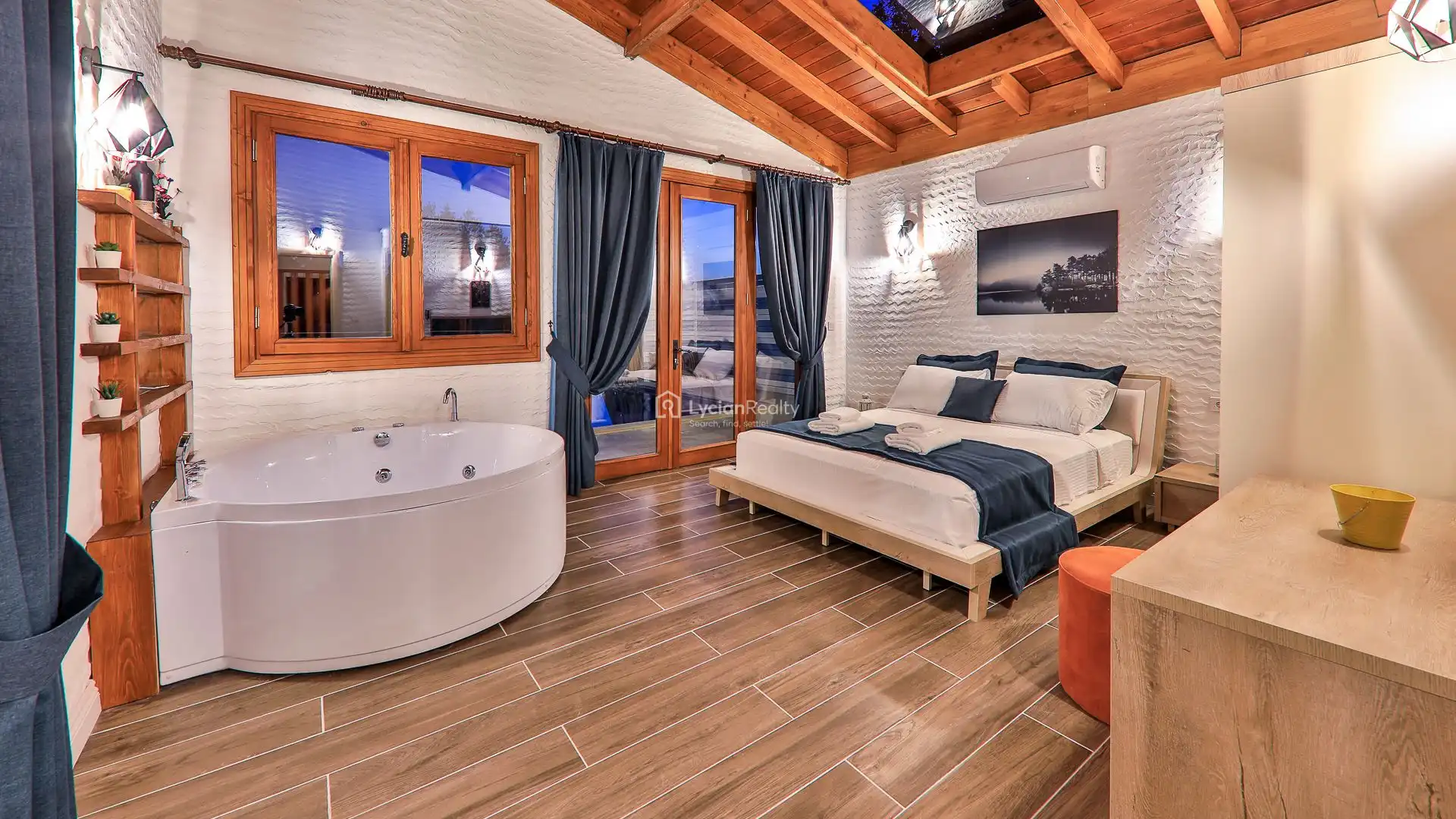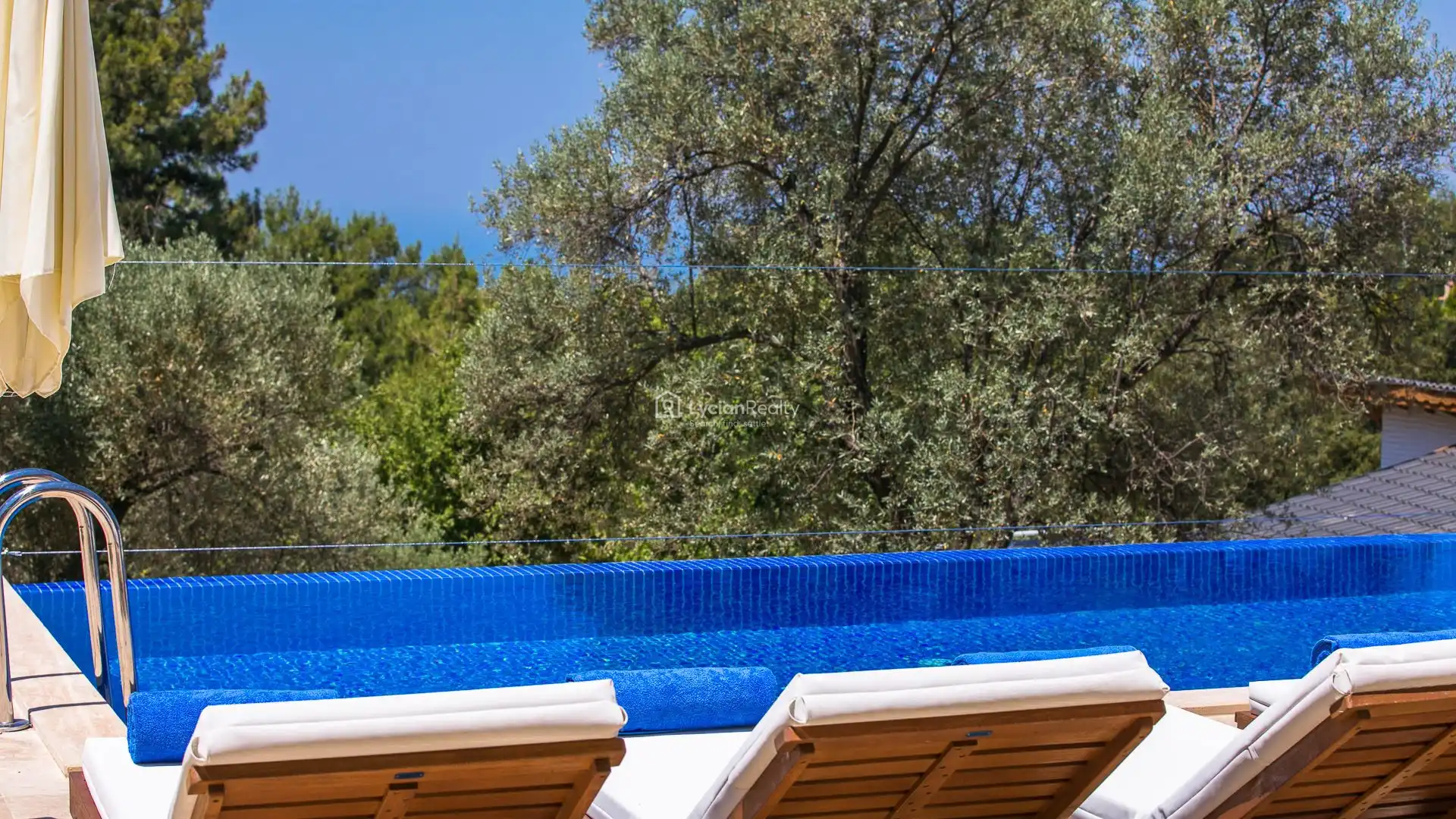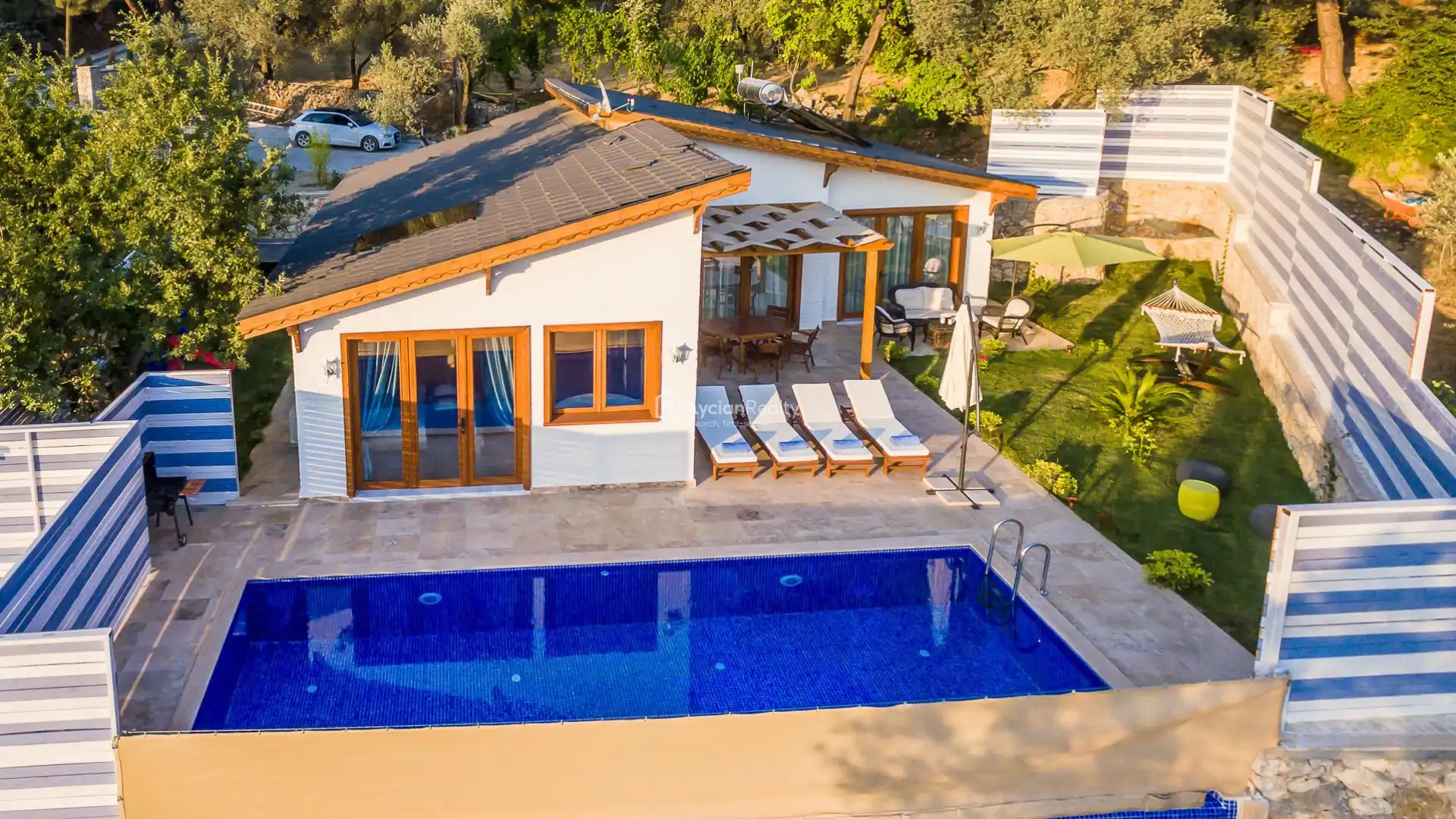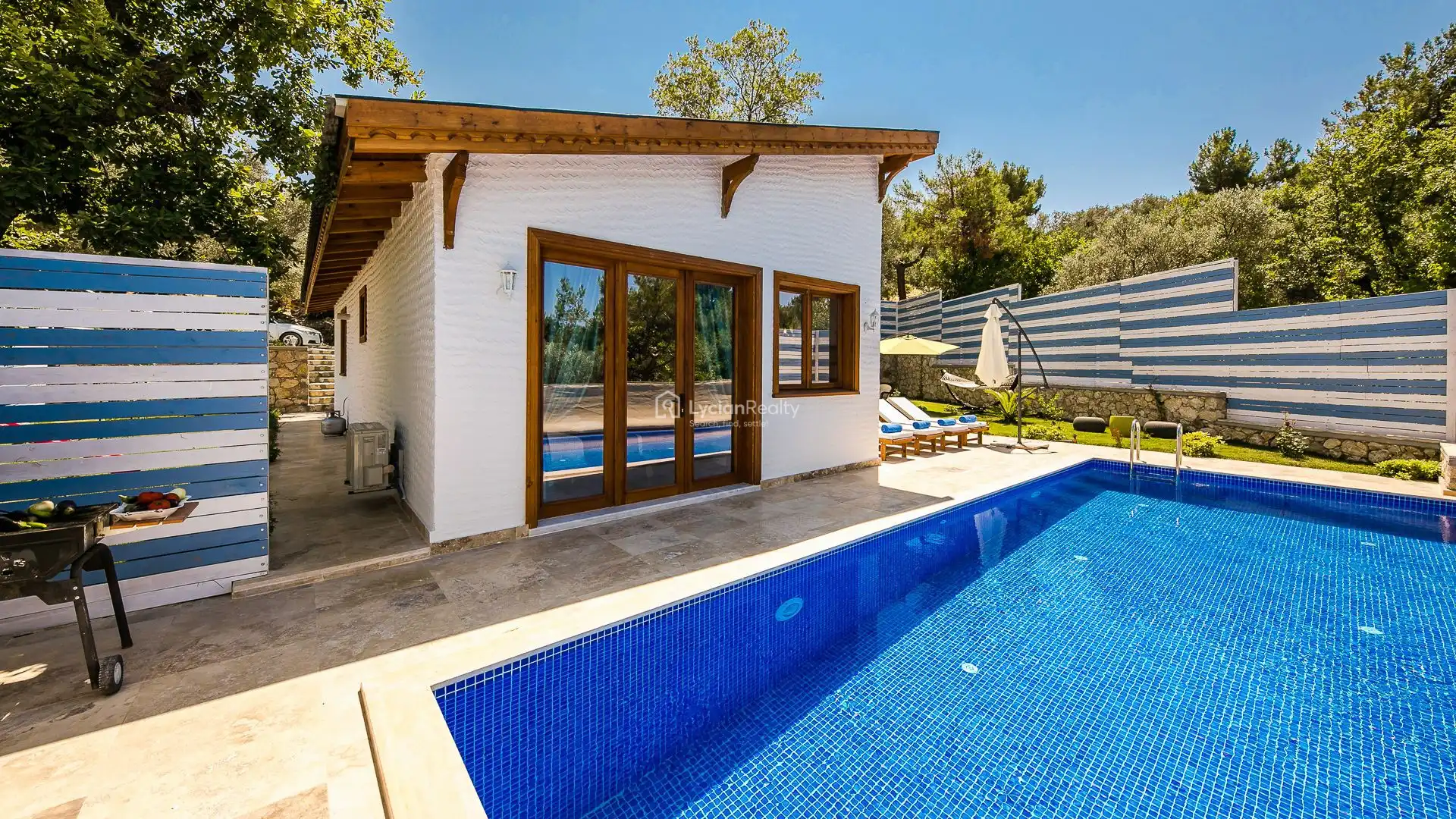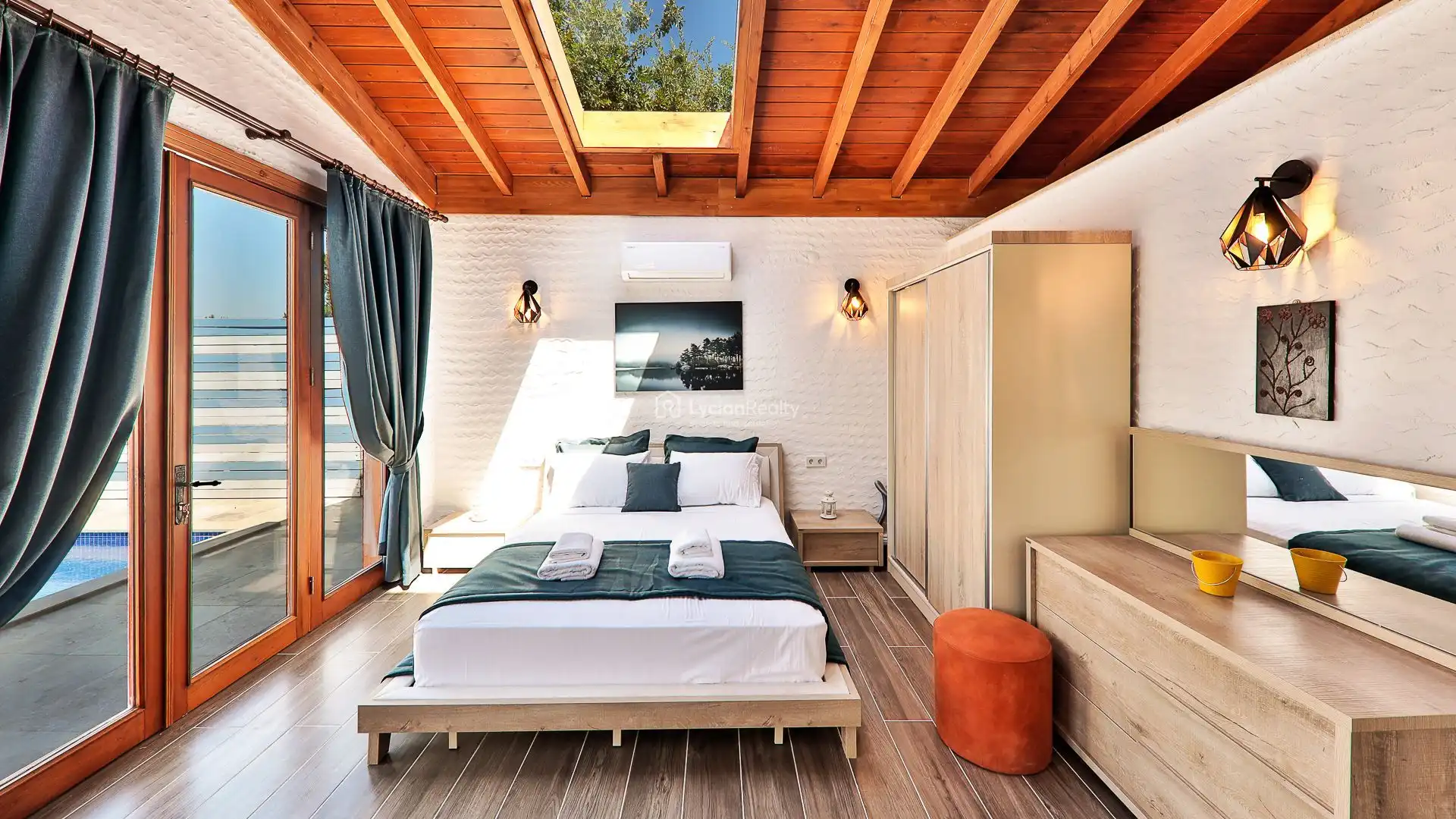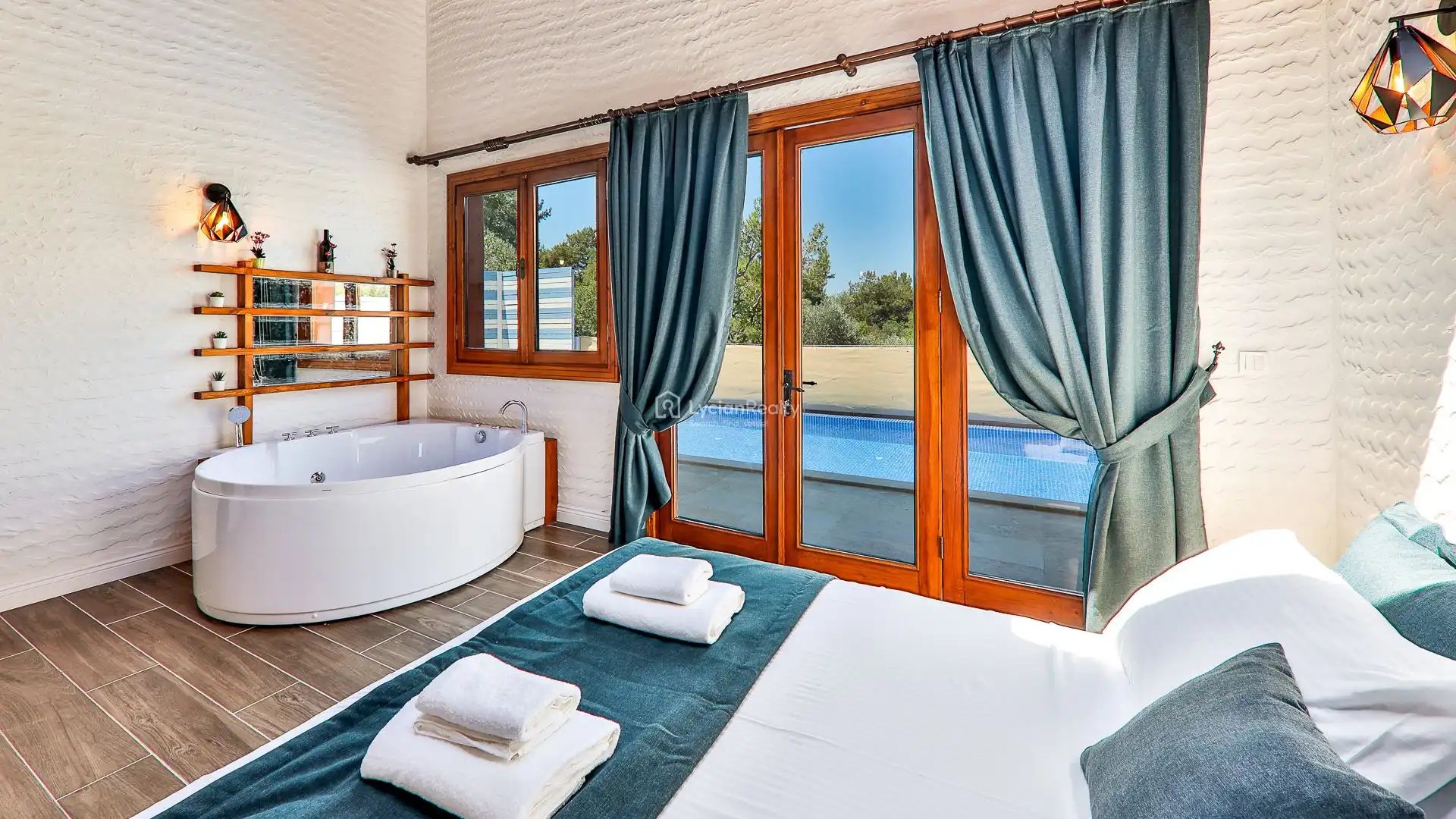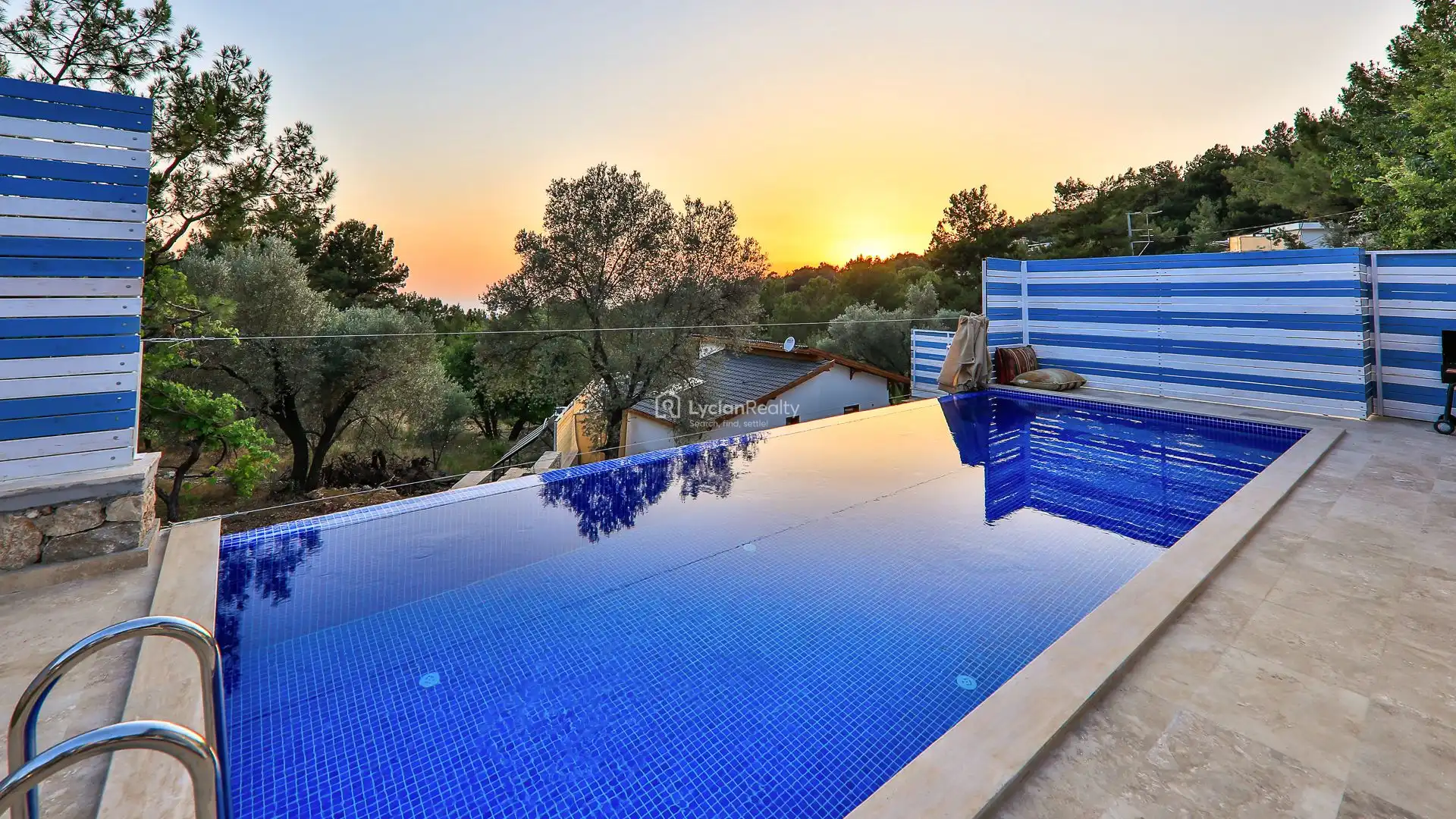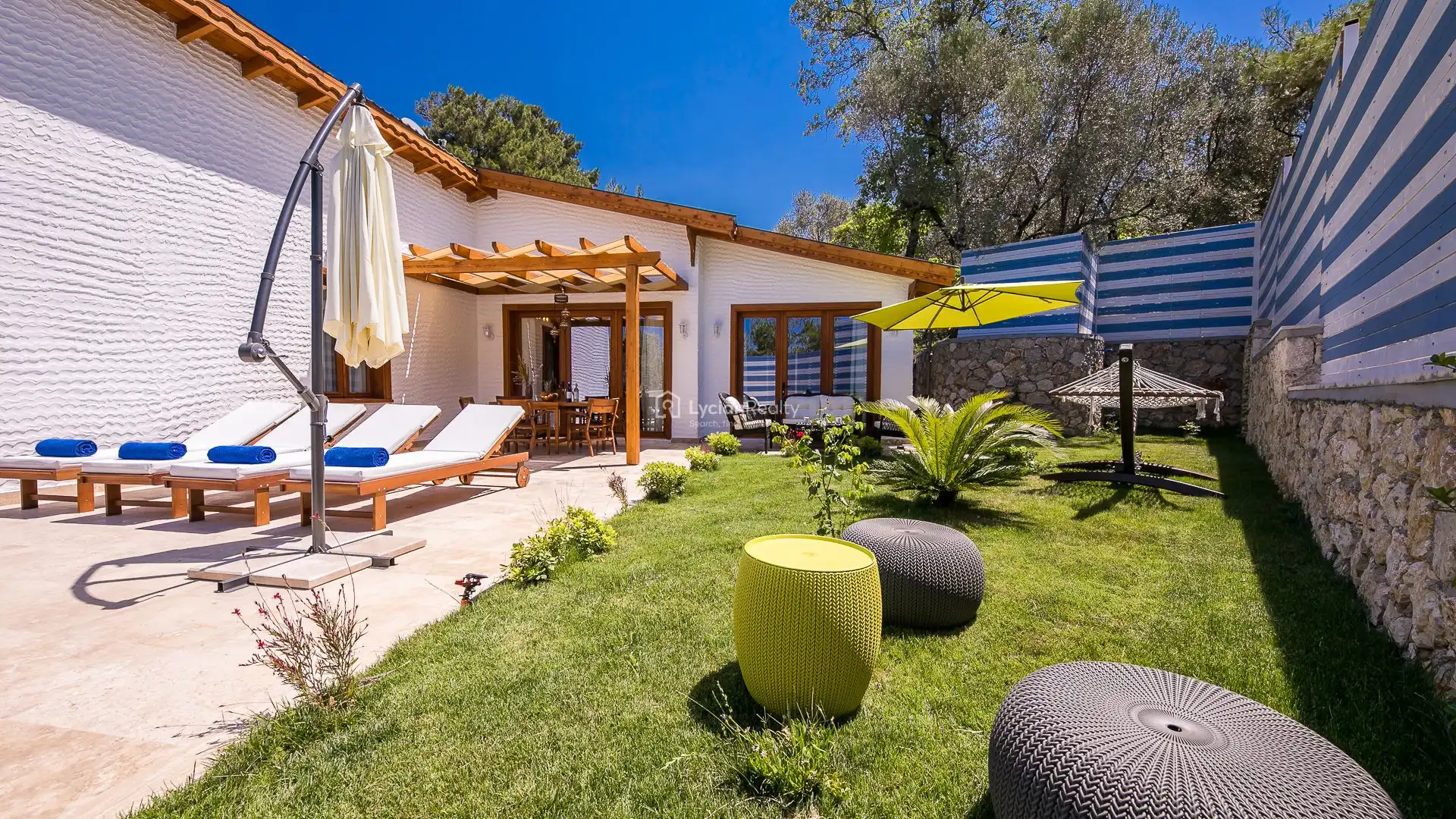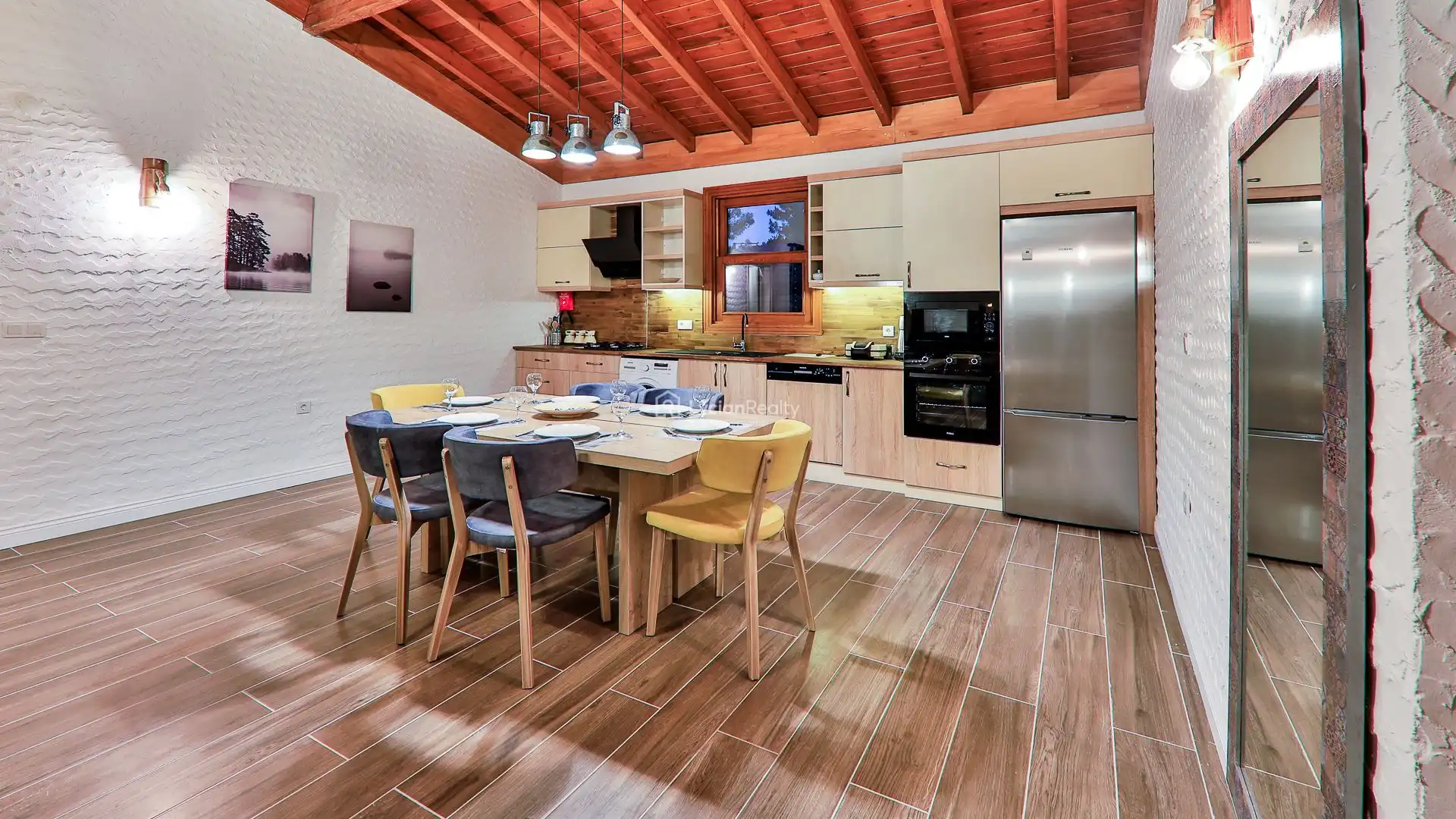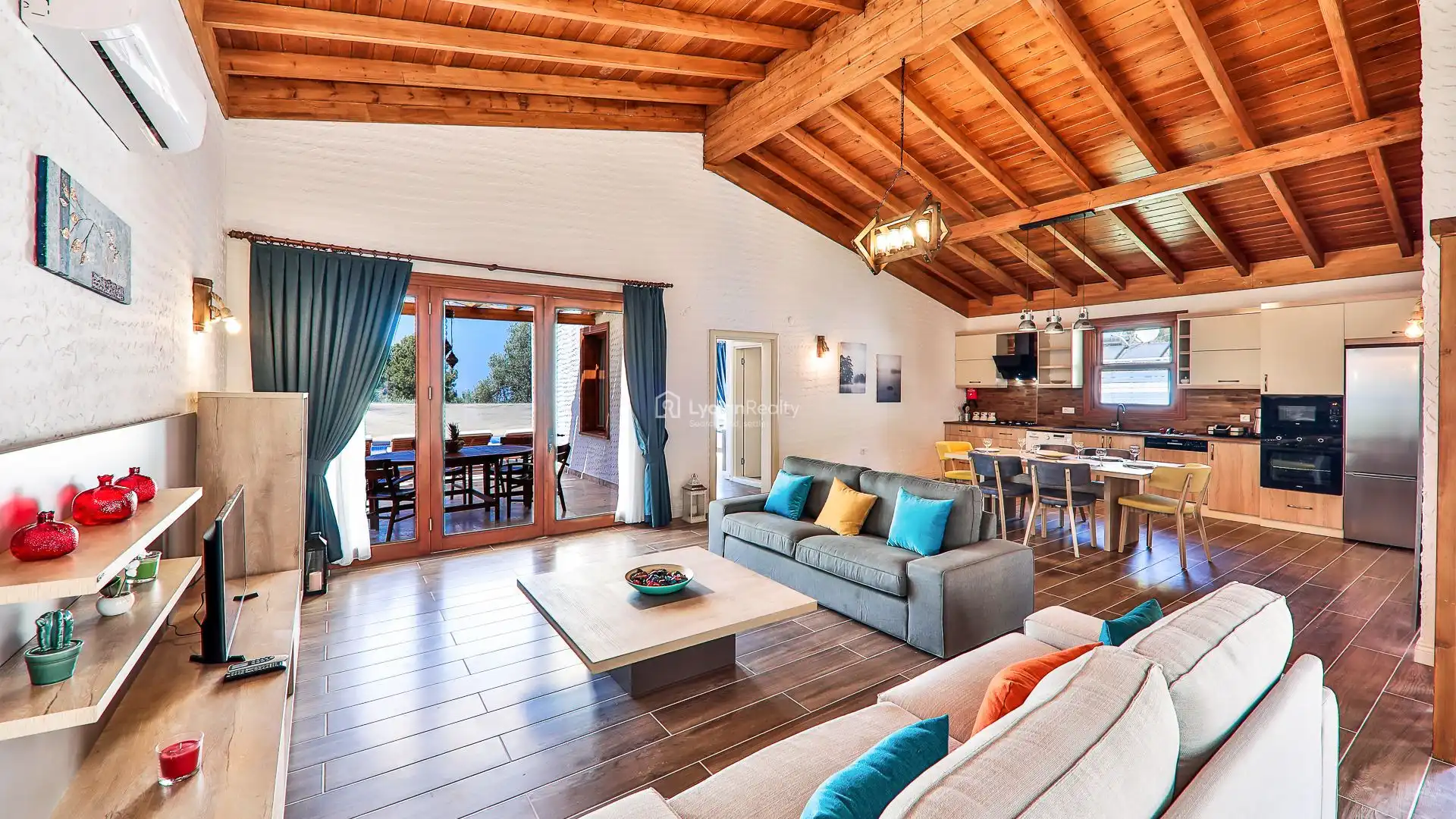 Overview
Villa
Kaş / Kalkan

2

2

Description
OVERVIEW
Kalkan is among the most preferred living spaces in the world and offers you an extraordinary living space with its wonderful luxury design. Everything has been thought and prepared for you in this villa designed in Kalkan with its wonderful design intertwined with nature. A great comfort area has been prepared for you with the open plan kitchen and living room. It has two large bedrooms with their own en-suite bathrooms and one of them has a jacuzzi. It has a private garage. Located in a great location in Kalkan, this place is only 10 minutes from the city center. Thanks to the sheltered pool located outside, there is nothing that can disturb you from the outside. You can comfortably be in your own private space. Its lush garden offers you a wonderful living space with wonderful sunlight.

PROPERTY DESCRIPTION
It was created in a wonderful location where you can experience comfort and luxury together with its open-plan kitchen and lounge. All of its furnishings have been prepared to design your comfort area with higher quality, luxury and taste. There are 2 large bedrooms with en-suite bathrooms and one of them has a jacuzzi. Since the villa is located on the south side, it is possible to get the sun's rays at the most beautiful angles at any time of the day. Outside, a sitting area and a magnificent blue pool welcome you. In Kalkan, where the garden area is given great importance, your lush garden, deep blue pool and golden yellow sunlight accompany you.

LOCATION
Kalkan is a place that has made a name for itself with its popularity. It is an area where its value is increasing day by day. Luxury Antalya real estate for sale, a spacious panoramic sea view villa found in the elite resort of Kalkan on the southern coastline of Turkey.
Kalkan is found on the Mediterranean coastline some 215km west of Antalya airport, one of the reasons why Kalkan avoids mass tourism and remains full of charm, however, the area is more easily accessed via Dalaman airport which is around 125km to the west of Kalkan, still quite long transfer times, but well worth the journey to this rather exclusive holiday resort.
This sea view Kalkan villa for sale offers a lovely tranquil location, natural green surroundings and breathtaking sea and island views.
Found a short 500m walk from local shops and restaurants etc, whilst 2km from the town centre and 2,5km from the beaches and the picturesque harbour, however, the elevated location will need a taxi or car for the journey home after shopping or a day at the beach. Not only is Kalkan beautiful, but unlike other Turkish coastal resort towns Kalkan's main economy is tourism and therefore its citizens put much pride and effort into the town's historic preservation. Because of this, Kalkan has retained the texture of its history by protecting its distinctive Ottoman Greek architecture (it was once an Ottoman Greek and Turkish fishing village). Very strict building codes keep the town small and architecturally blended with the historic heart of the town known as "Old Kalkan".
Besides the famous "Kalkan Style" historic architecture, the many excellent restaurants of Kalkan contribute to the special atmosphere within Kalkan. Good dining has always been the way of life in Kalkan and continues today. In fact, Kalkan is said to have the highest number of restaurants and bars per inhabitant or square meter on the Turkish coast (over 100 of them!). Additionally, Kalkan is especially renowned in Turkey for its numerous roof terrace restaurants and bars which offer a wonderful view of the town, sea and stars. It's also nice to sit at one of the many fine harbour-side restaurants and watch the pleasure boats and fishermen leave early in the morning as you eat your breakfast, or see the fishing boats return with the day's catch in the evening.There is lots to do during the day and nightlife is fun, but laid-back. You won't find noisy, wild nightlife here, like in some other coastal resorts.
AD NO:
39
Support Center
RELATED PERSON
Lycian Realty
You have the right to live in dream-like houses. Reaching us is very simple
©LycianRealty 2023. All rights reserved
Contact
Akarca Mahallesi Adnan Menderes Bulvarı No: 205/C 1-2-3 Fethiye/Muğla

[email protected]

+90 533 581 0548

+90 252 606 05 05